'Cats Claim First League Title Since 2012
Lynchburg controls winner-take-all game from outset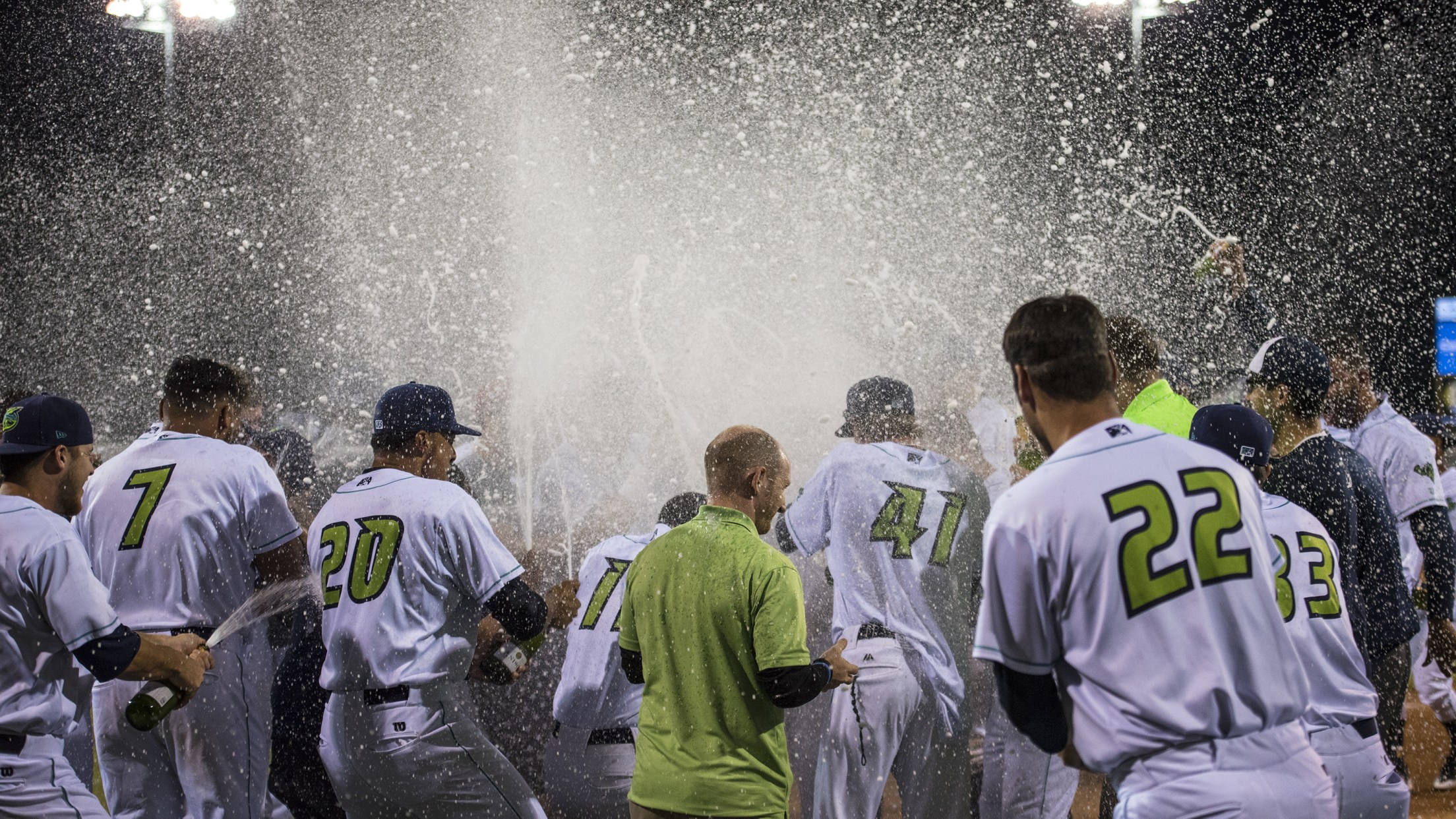 Lynchburg pitchers struck out 13, and the Hillcats used two big innings on offense to defeat Frederick, 7-1, and win a share of the Carolina League Championship at City Stadium Saturday night.
Lynchburg Sweeps Salem with 8-7 Victory
'Cats win third-straight one-run contest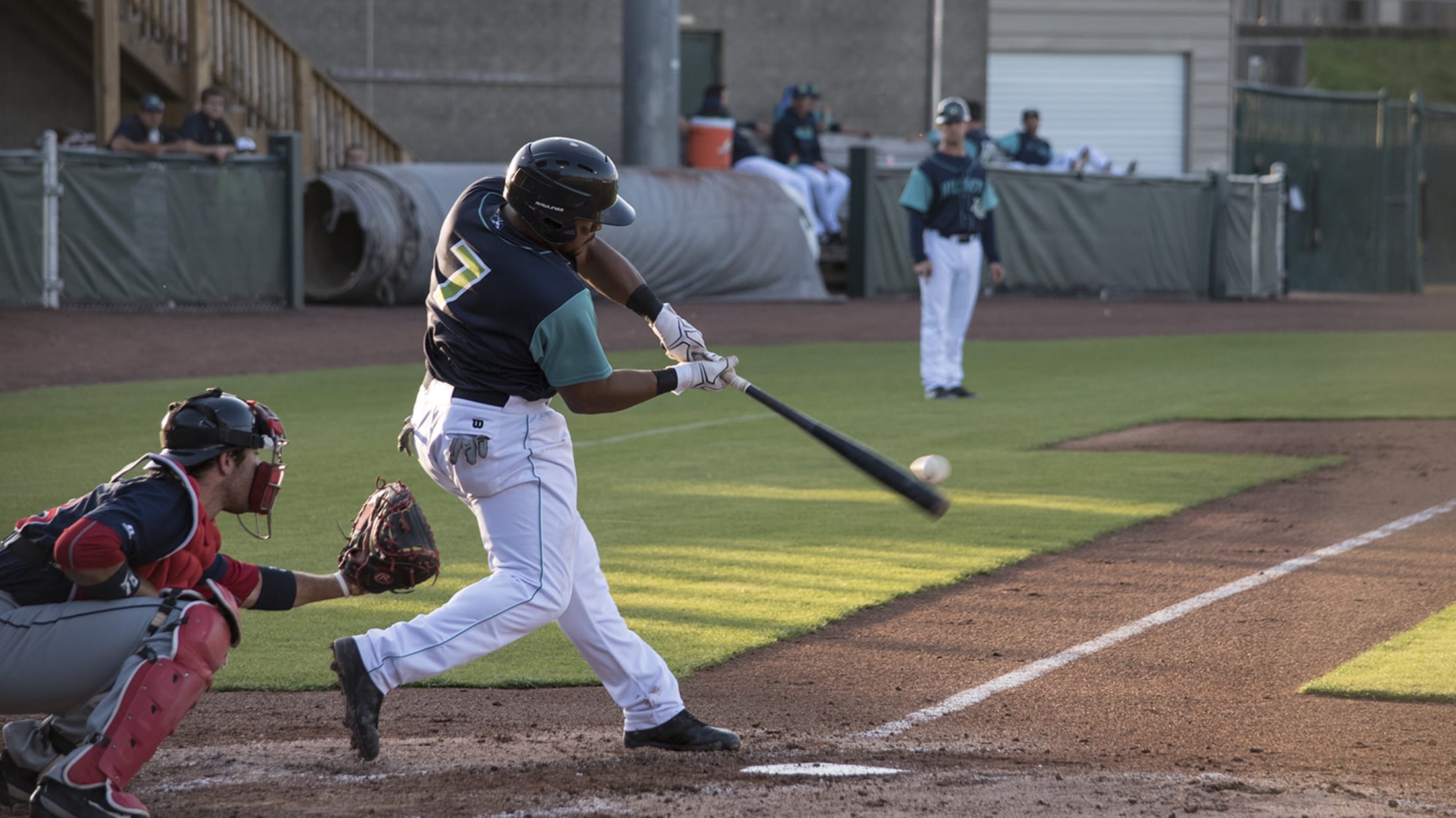 Sicnarf Loopstok hit his team-leading 17th home run of the season to cap off a four-run seventh that gave Lynchburg an 8-4 lead en route to an 8-7 victory to sweep the Salem Red Sox Sunday at City Stadium.
Buies Creek Comes Back for Extra-Inning Win
Lynchburg drops to 5-7 in extras this year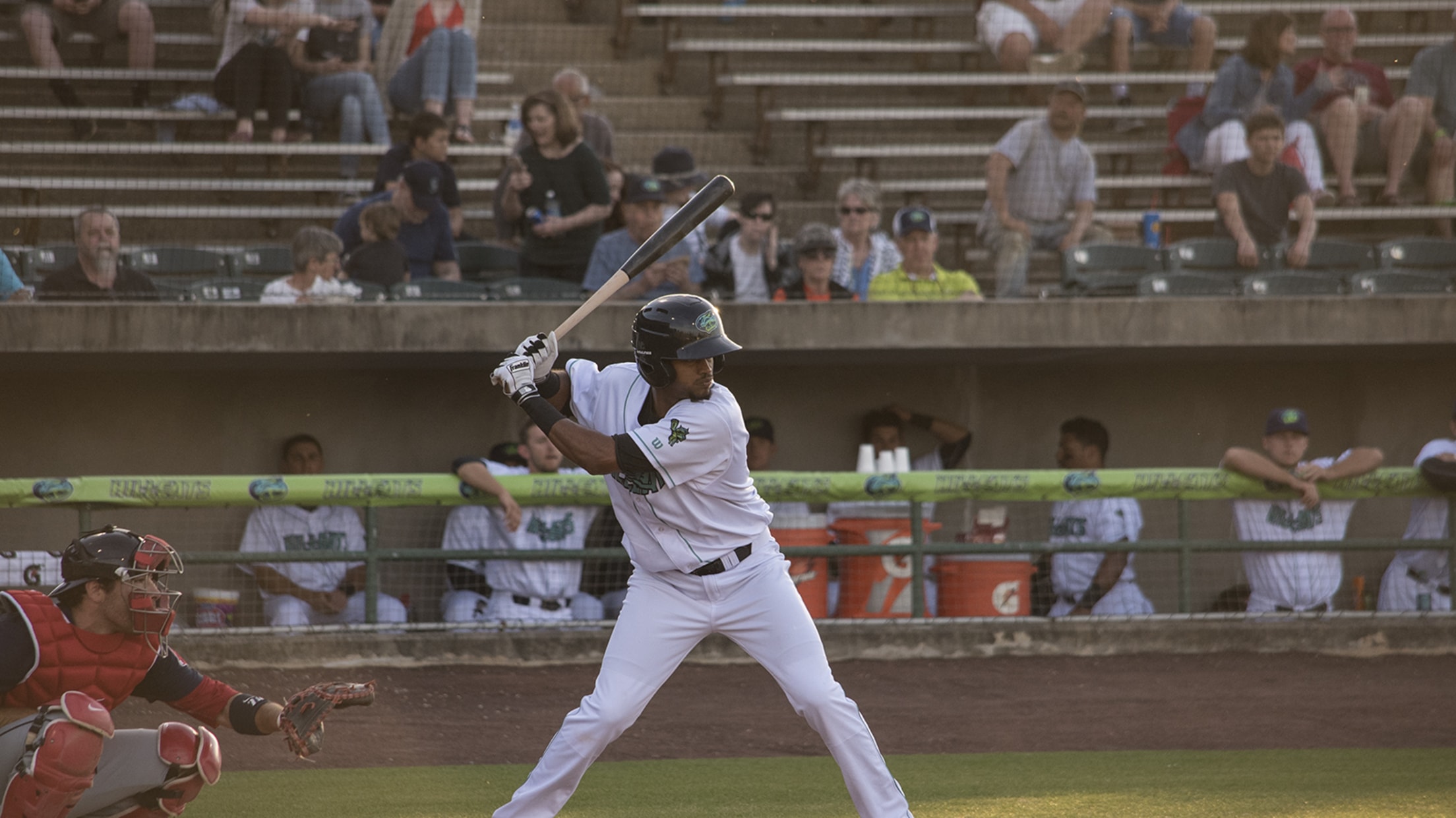 Lynchburg held a 3-2 lead from the fourth inning until the seventh, but Buies Creek tied it at that time and used a four-run 11th inning to claim a 7-3 result Wednesday night at City Stadium.
Ninth-Inning Rally Results in 3-2 Win
Lynchburg erases one-run deficit to defeat Astros in final frame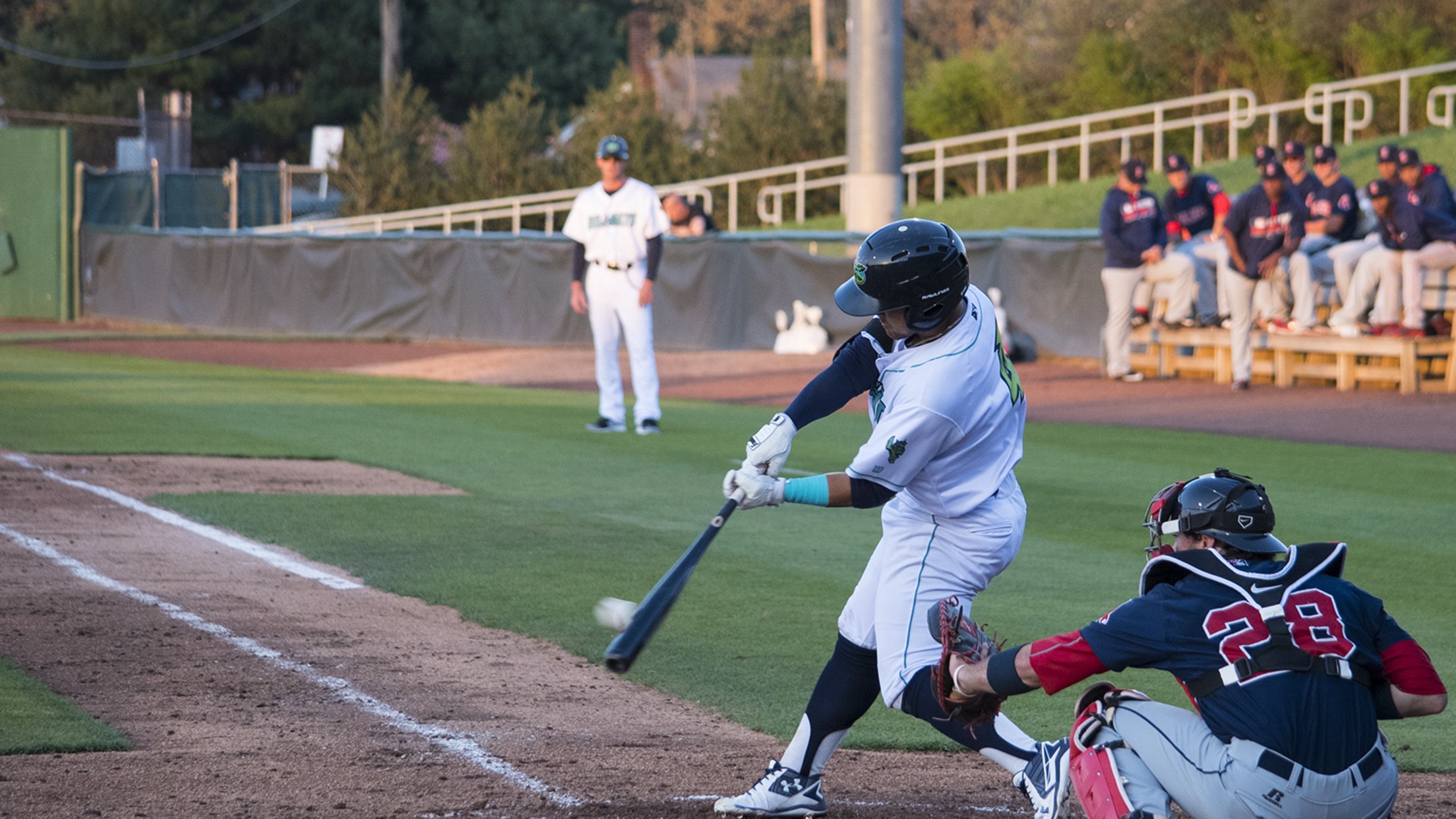 Lynchburg trailed 2-1 entering the bottom of the ninth inning, and three batters later the game was over. However, it was the Hillcats who were celebrating a victory. Three straight hits, including a pair of doubles, allowed Lynchburg to storm back and claim a 3-2 win against Buies Creek Tuesday
Loopstok Homers Twice in Doubleheader Sweep
Lynchburg improves to league best 68-47 overall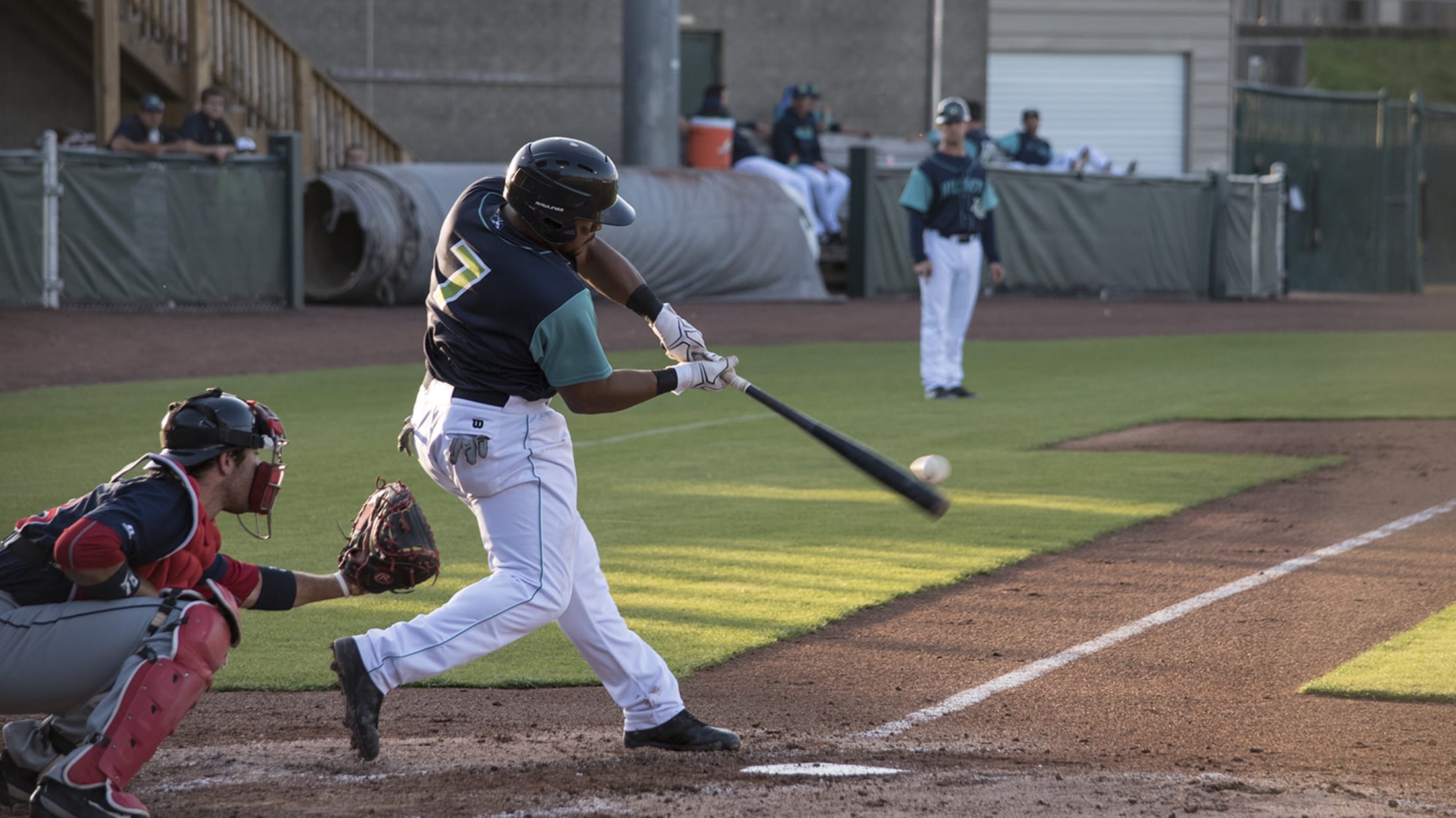 Sicnarf Loopstok hit a home run in each game to help the Hillcats sweep a doubleheader at Carolina Wednesday night, 7-1 and 3-2.
Loopstok Has Career Night in 9-2 Win
Aruba native drives in six runs with four extra-base hits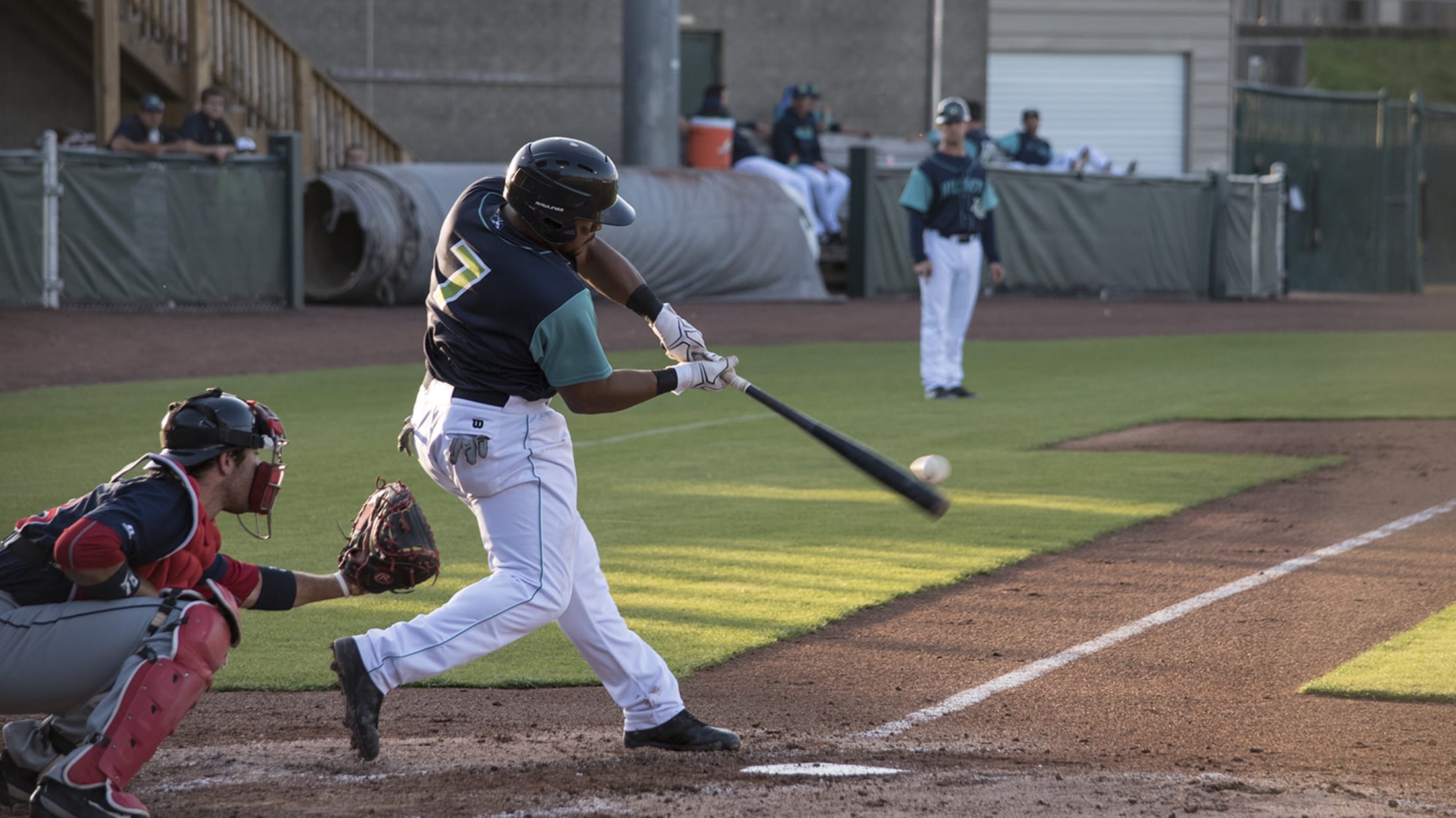 Jodd Carter Homers in 10-4 Victory
Hawaiian outfielder hits 11th homer of year on 21st birthday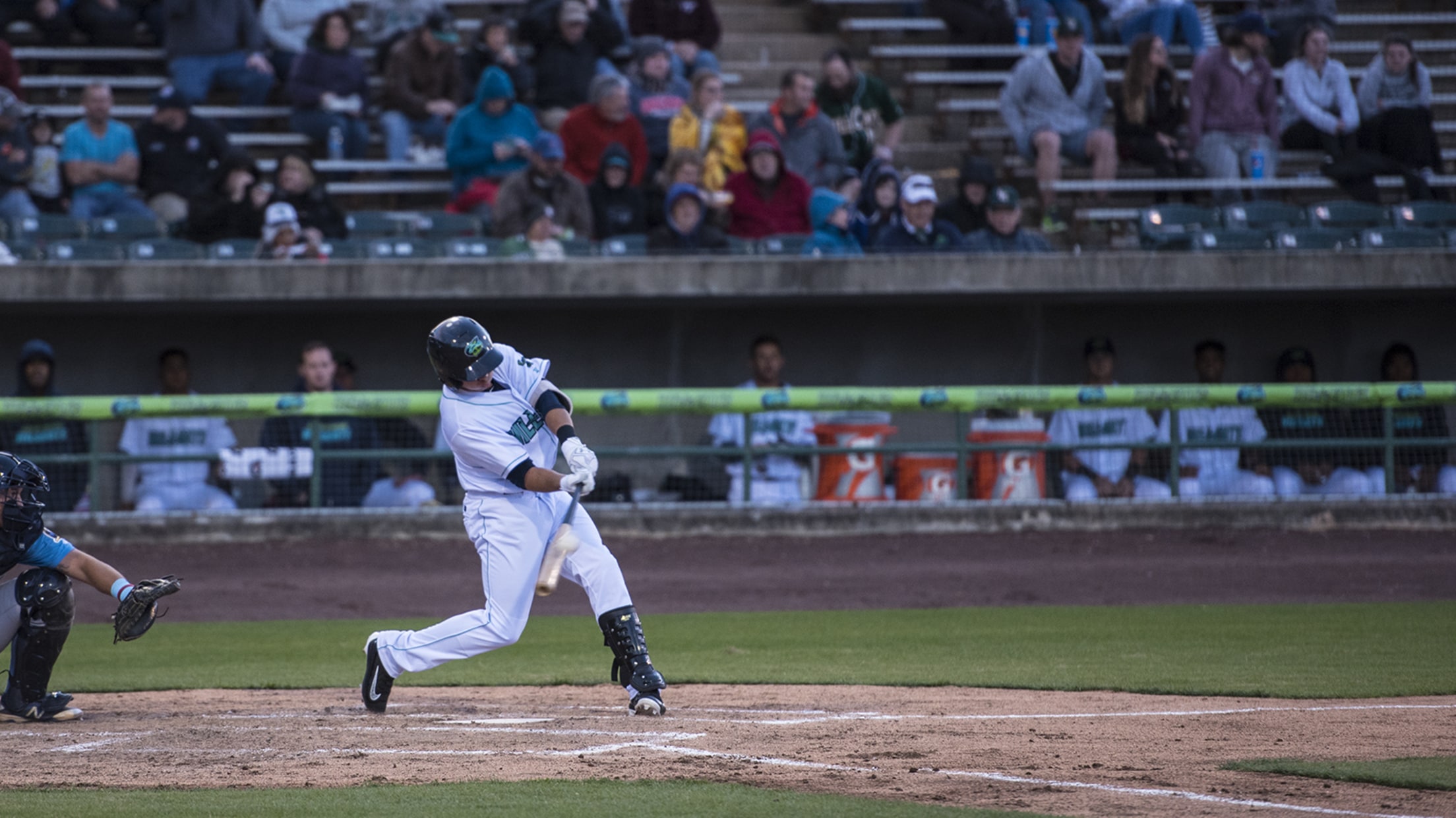 Jodd Carter hit a two-run homer on his 21st birthday, and Sam Haggerty had the first five-hit game by a Hillcat this year to lead Lynchburg to a 10-4 victory in the series opener at Potomac Thursday night.
Hillcats Avoid Sweep with 7-4 Win
Lynchburg builds 7-0 lead behind McKenzie and two big innings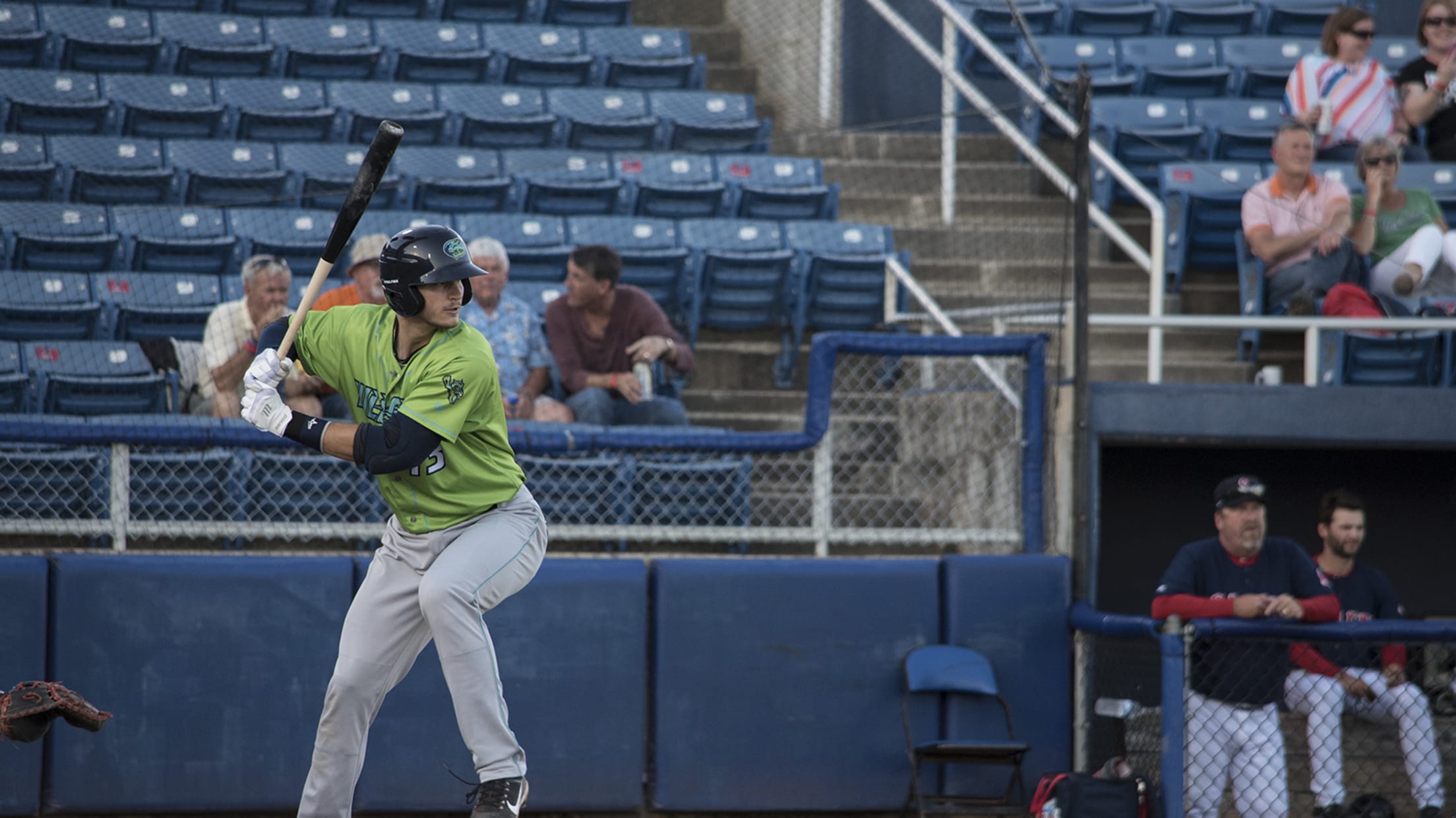 Triston McKenzie carried a no-hitter through six innings, and Lynchburg broke the game open with a five-run fifth to build a 7-0 lead and hang on for a 7-4 victory at Frawley Stadium Saturday night
Hillcats Fall in 13 Innings at Wilmington, 5-4
Lynchburg drops series opener against Blue Rocks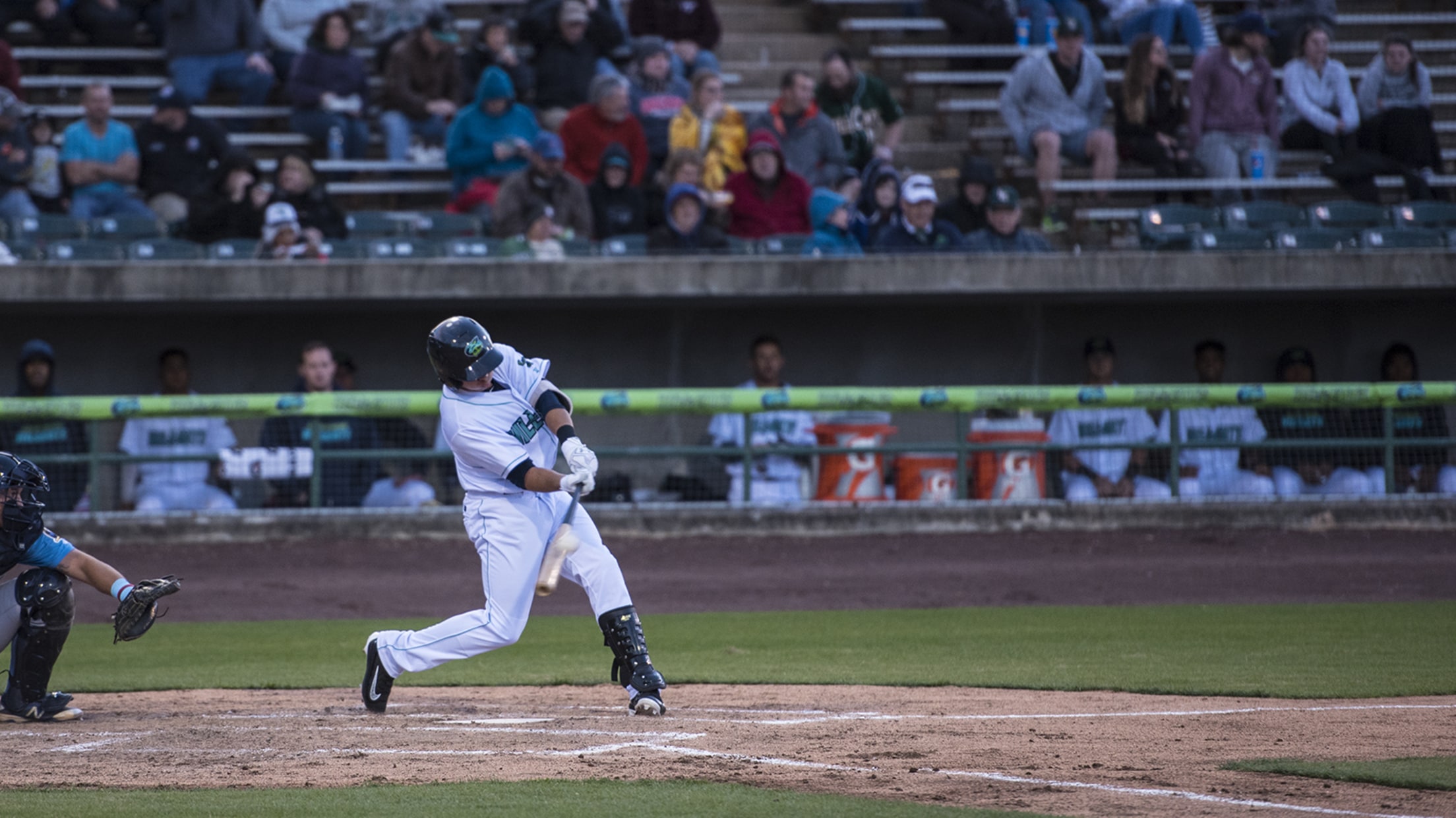 Sicnarf Loopstok and Jodd Carter each had go-ahead solo home runs during Wednesday night's 4 ½ hour battle, but Wilmington rallied to tie the game in the ninth inning and ultimately won 5-4 on a wild pitch in the 13th inning at Frawley Stadium.
Rodriguez Leads 'Cats to 5-4 Win
Hillcats claim series opener against Salem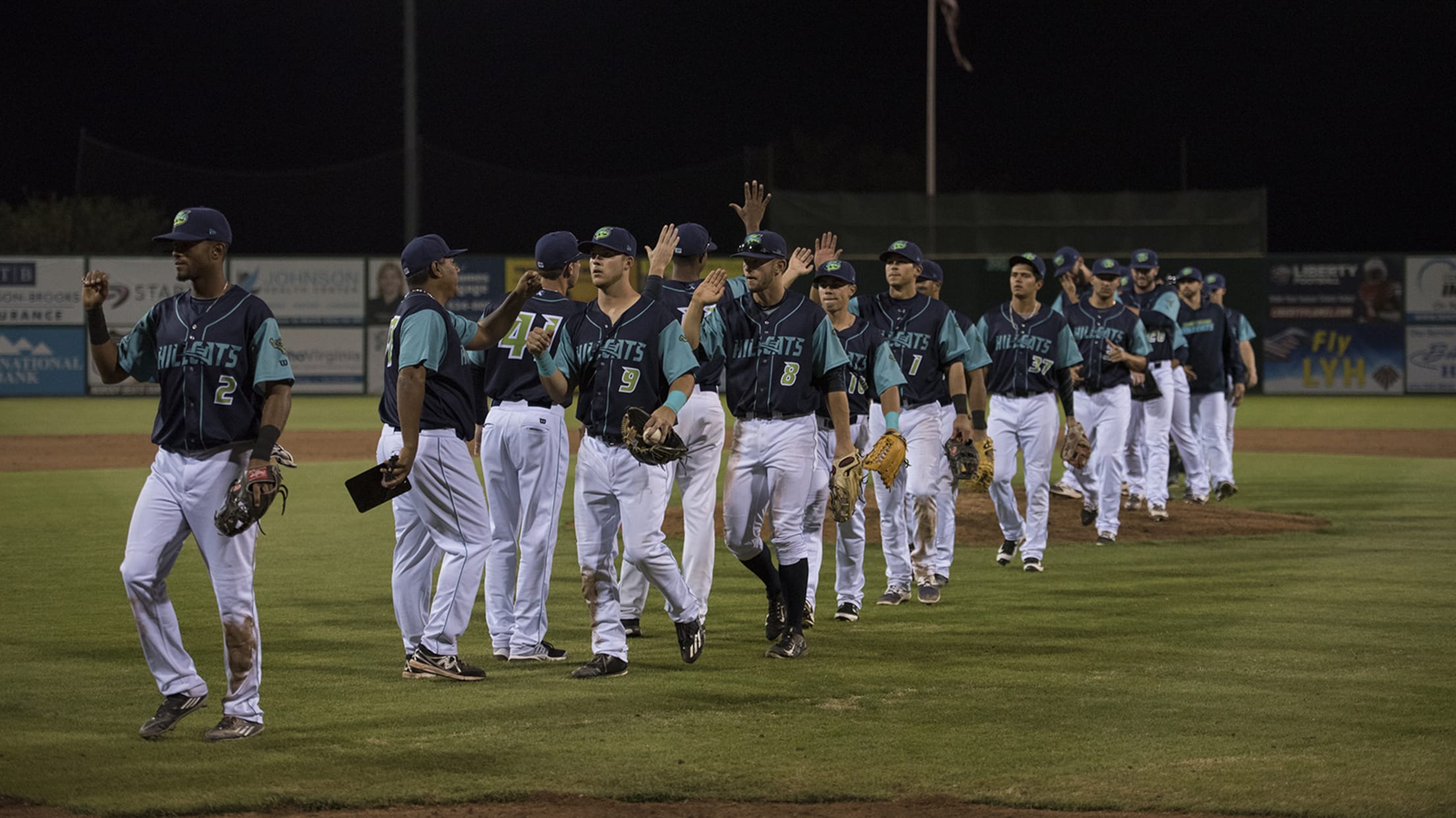 Jorma Rodriguez went 2-3 with a double and three RBIs in his first start as a Hillcat to help Lynchburg build a 5-1 lead through six innings. Salem pulled within one and put the possible tying run on second in the eighth, but Leandro Linares entered and retired all four batters he faced
Wilmington Takes Rubber Match, 6-2
Hillcats drop second straight to Blue Rocks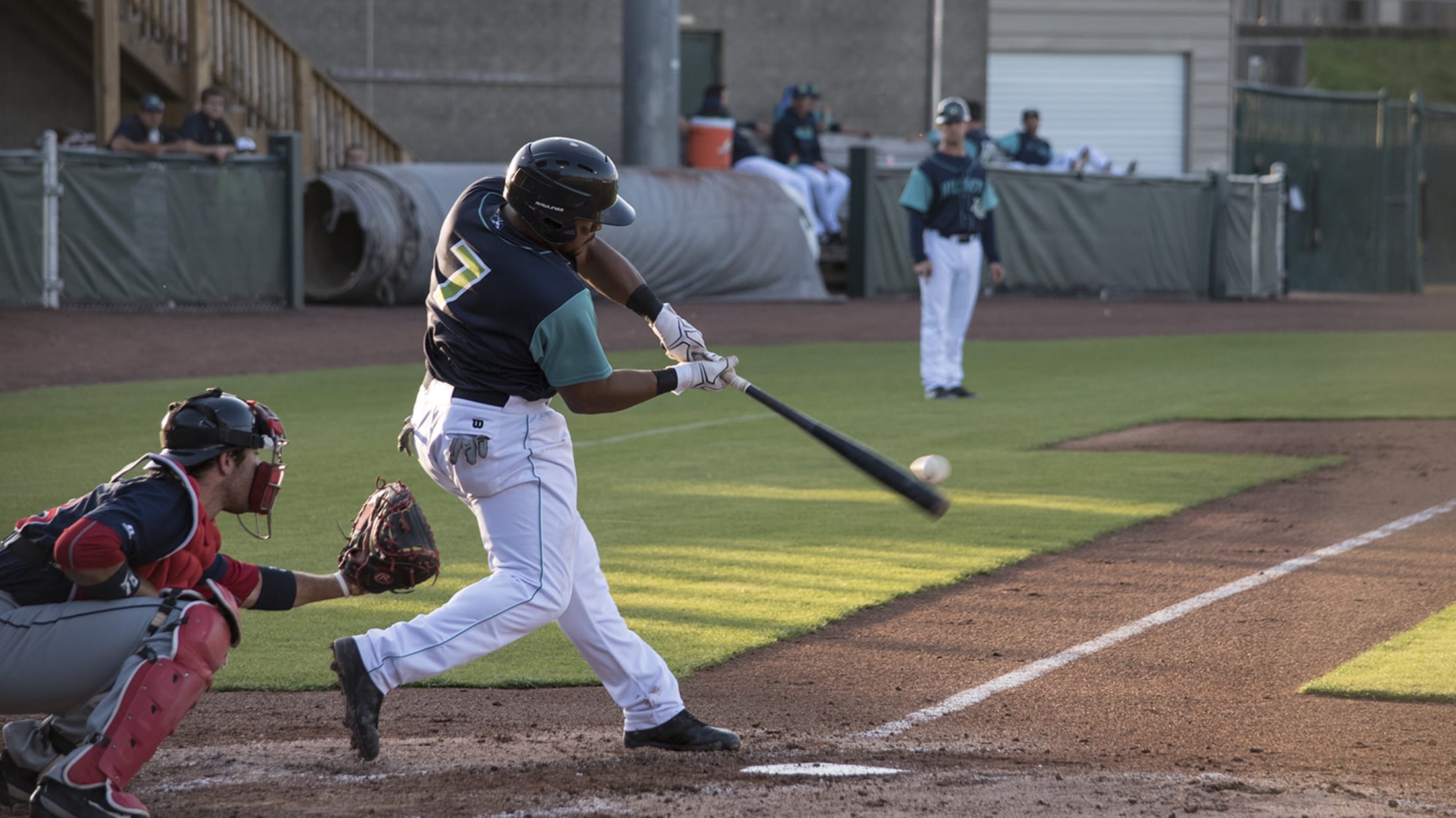 Lynchburg failed to win the series against Wilmington on Thursday night at City Stadium, dropping a 6-2 contest after a 39-minute rain delay prior to the game.
Loopstok Homers Twice in 5-2 Loss
Hillcats drop game for first time since All-Star Break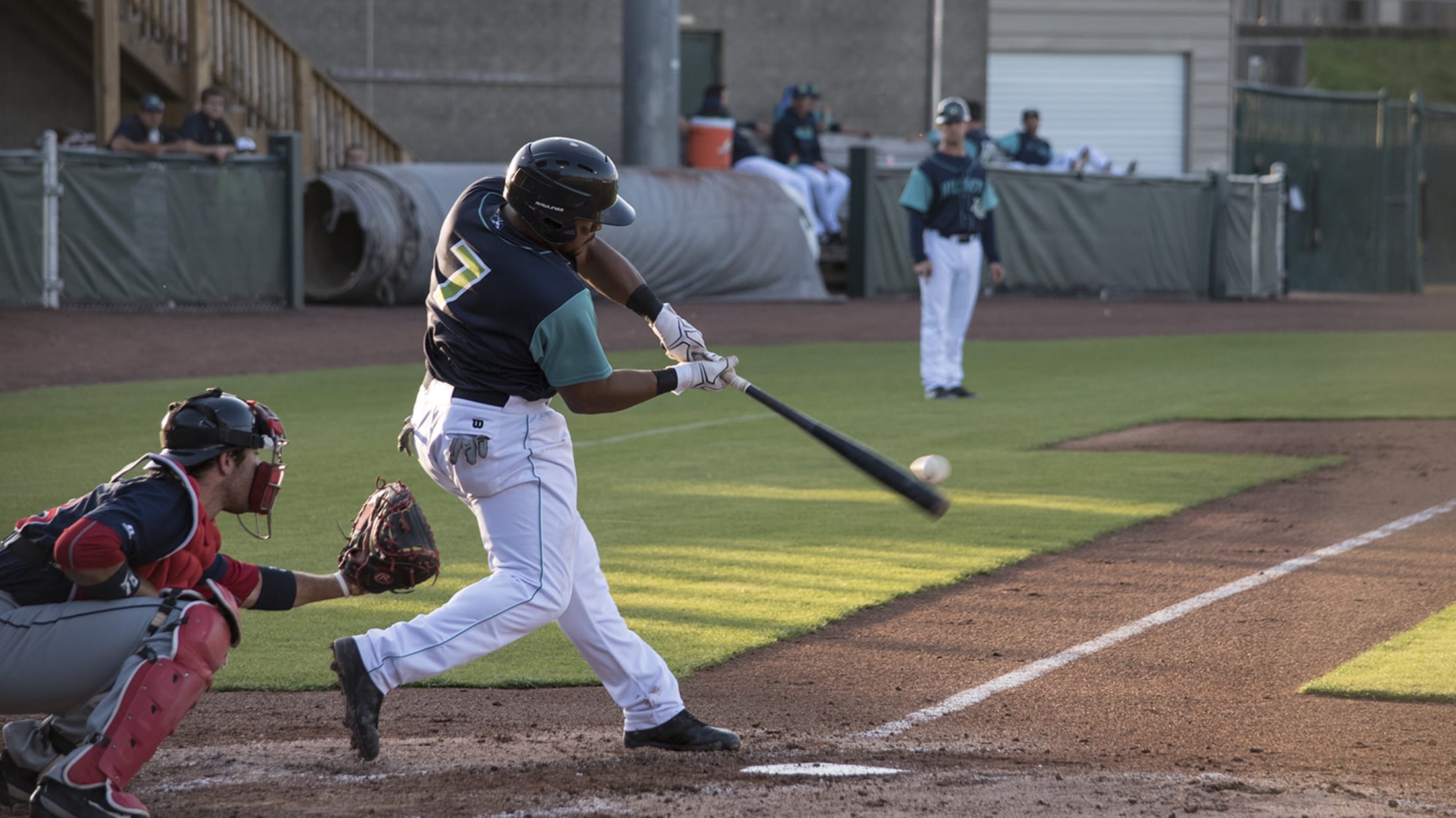 Sicnarf Loopstok registered his first multi-homer game since August 7, 2014, but his two solo blasts accounted for the only Lynchburg offense in a 5-2 defeat at Salem Monday night.
Wild Pitch Leads to Wild Ending in 7-6 Win
Hillcats improve to 2-0 in second half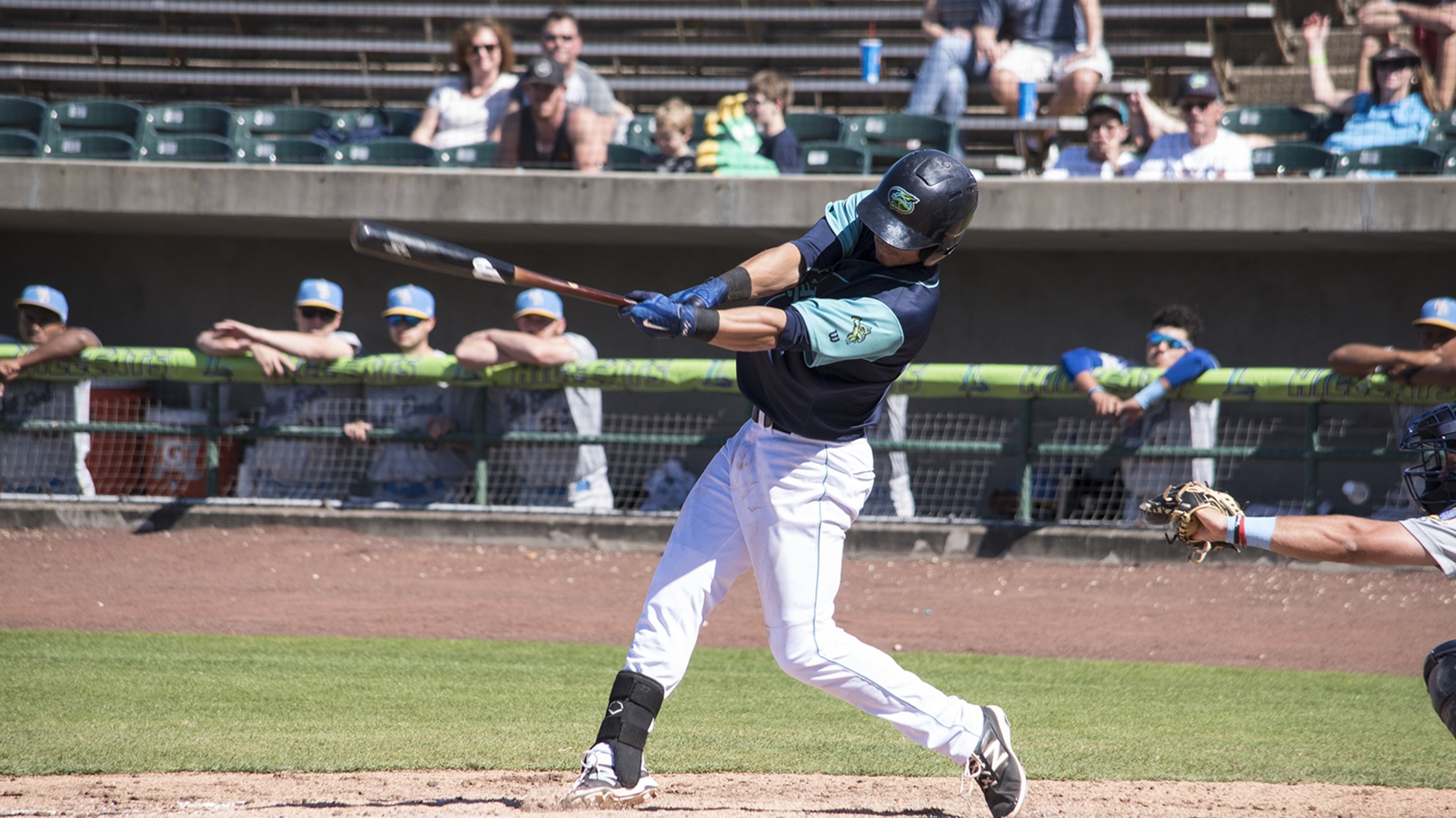 After Sam Haggerty singled with one out in the ninth inning of a 6-6 game, Tanner Chleborad threw a wild pitch that eventually resulted in Haggerty scoring the winning run all the way from first base in front of 3,175 fans at City Stadium Friday Night.
Loopstok more than an unusual name
Hillcats catcher brings added power to Carolina All-Star Game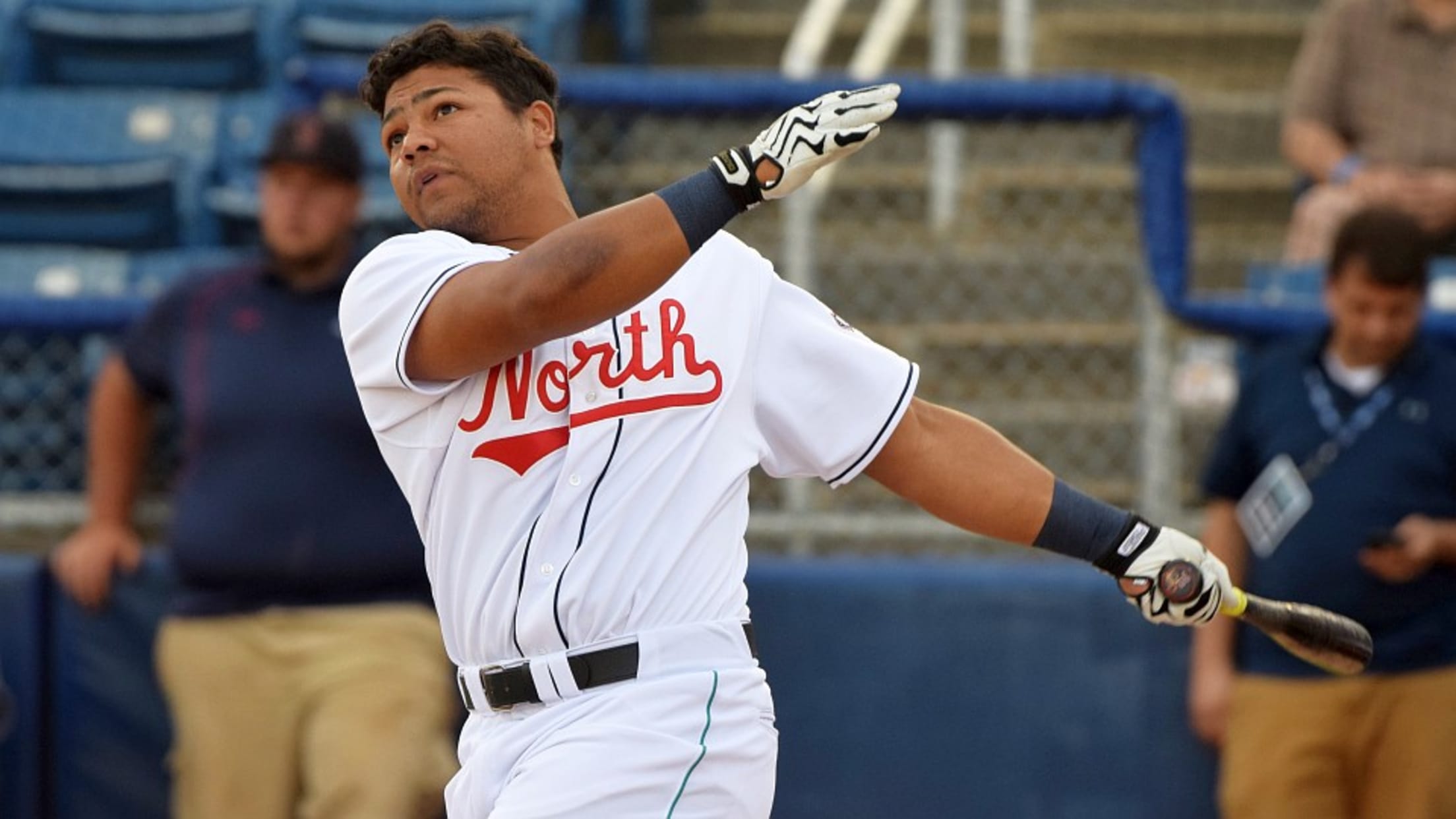 SALEM, Virginia -- Sicnarf Loopstok's resolution for his third season with Class A Advanced Lynchburg was simple: Swing for the fences.It was a mantra Loopstok did not embrace in his first four seasons as a professional. The 24-year-old Aruba native hit 12 home runs in his first 157 games in
Franchise-Record Six Homers Lead to 12-5 Victory
Hillcats hit back-to-back-to-back homers for first time in 20 years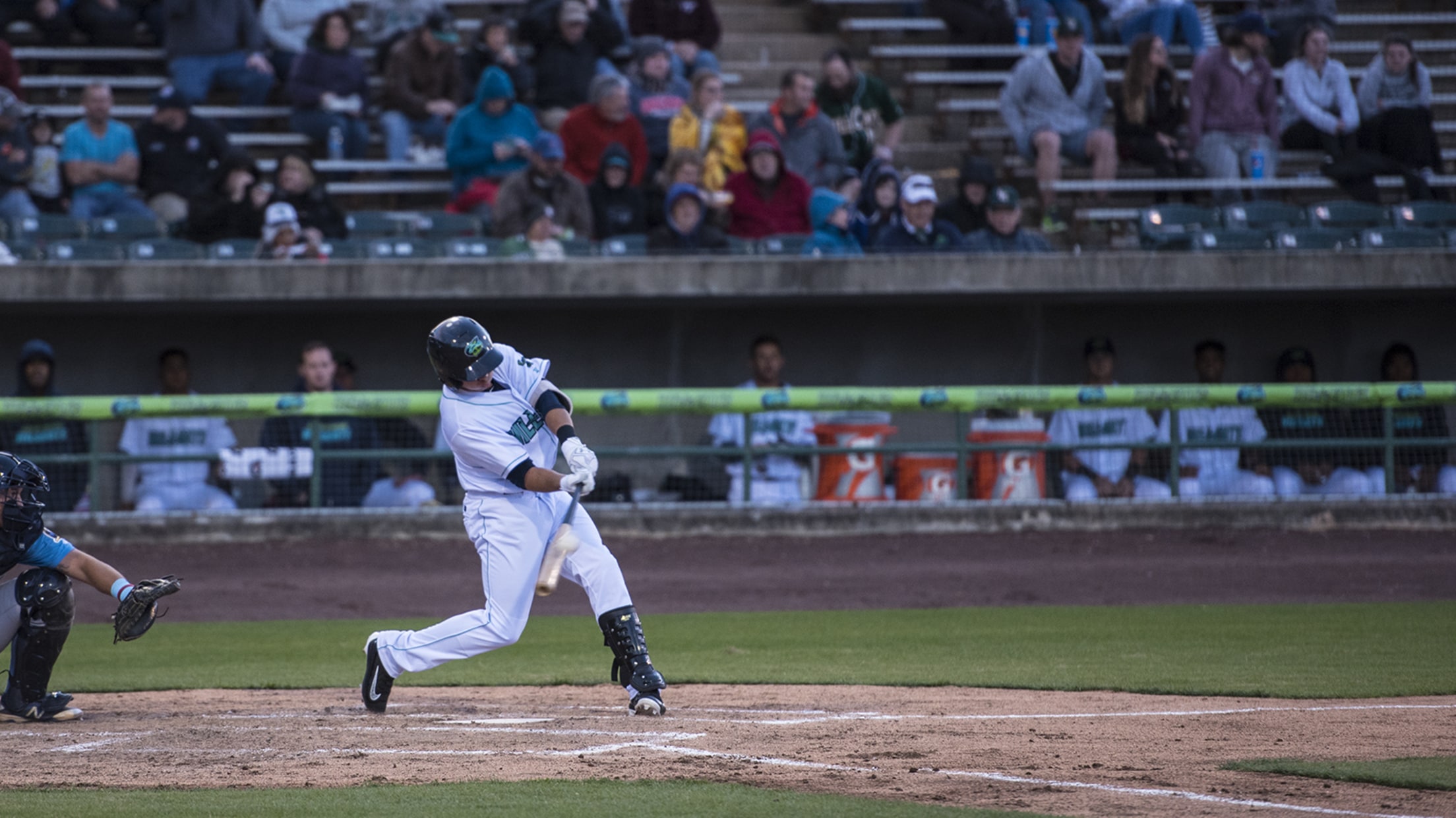 Lynchburg hit a franchise-record six home runs to defeat Frederick, 12-5, and pull within a half-game of first place heading into the final day before the All-Star Break. Saturday night's barrage included four home runs in one inning and the first set of back-to-back-to-back home runs for the Hillcats since
Hillcats blast team-record six long balls in win
Indians' Tom, Cervenka and Loopstok go back-to-back-to-back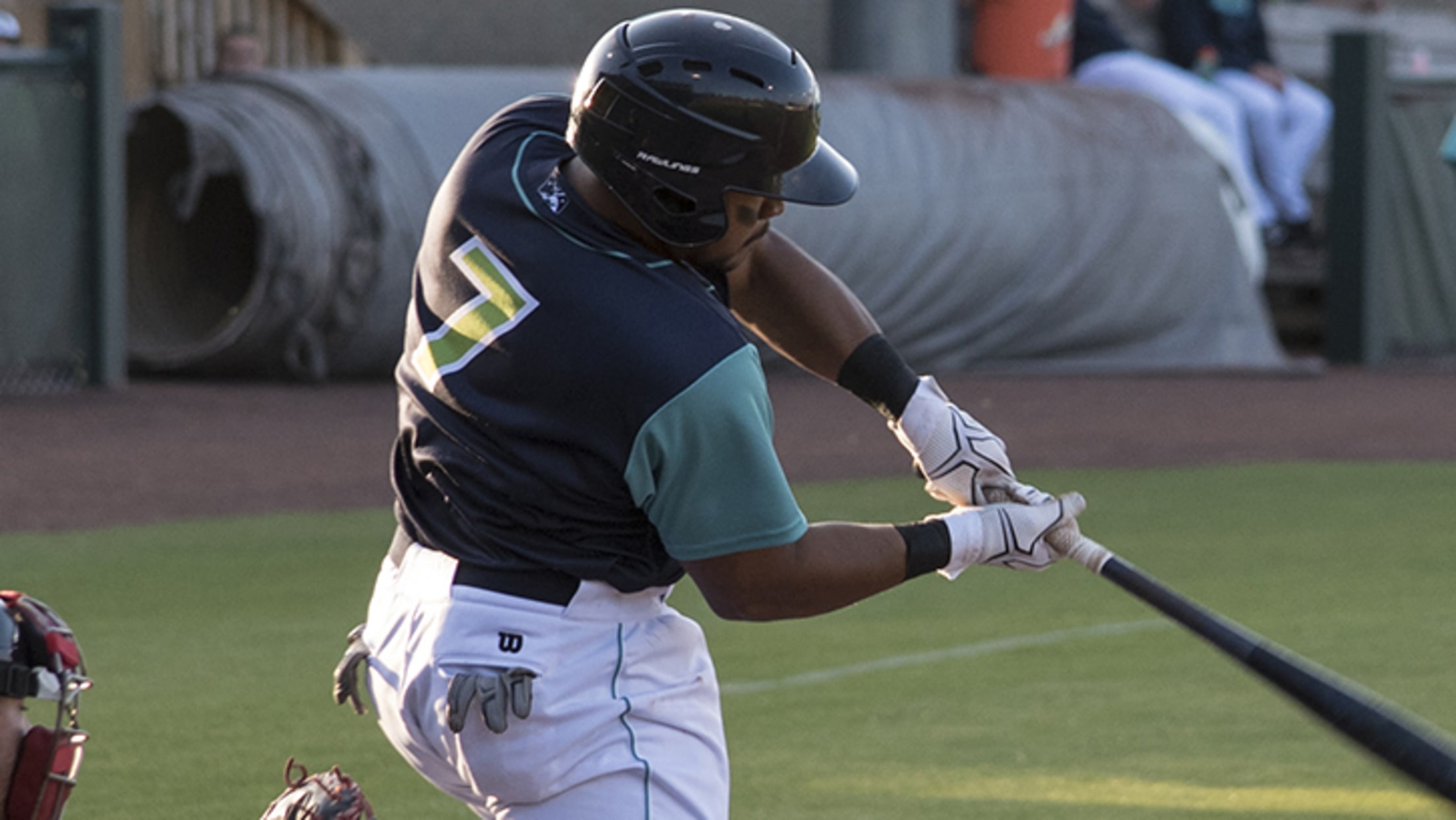 Class A Advanced Lynchburg had hit the second-fewest home runs in the Carolina League this season, but one never would've known after watching them Saturday.The Cleveland affiliate clubbed a team-record six long balls in a 12-5 win over Frederick at Nymeo Field. The teams combined for 10 roundtrippers -- one
Two Homers Down Lynchburg, 3-1
Hartson ties career high with seven innings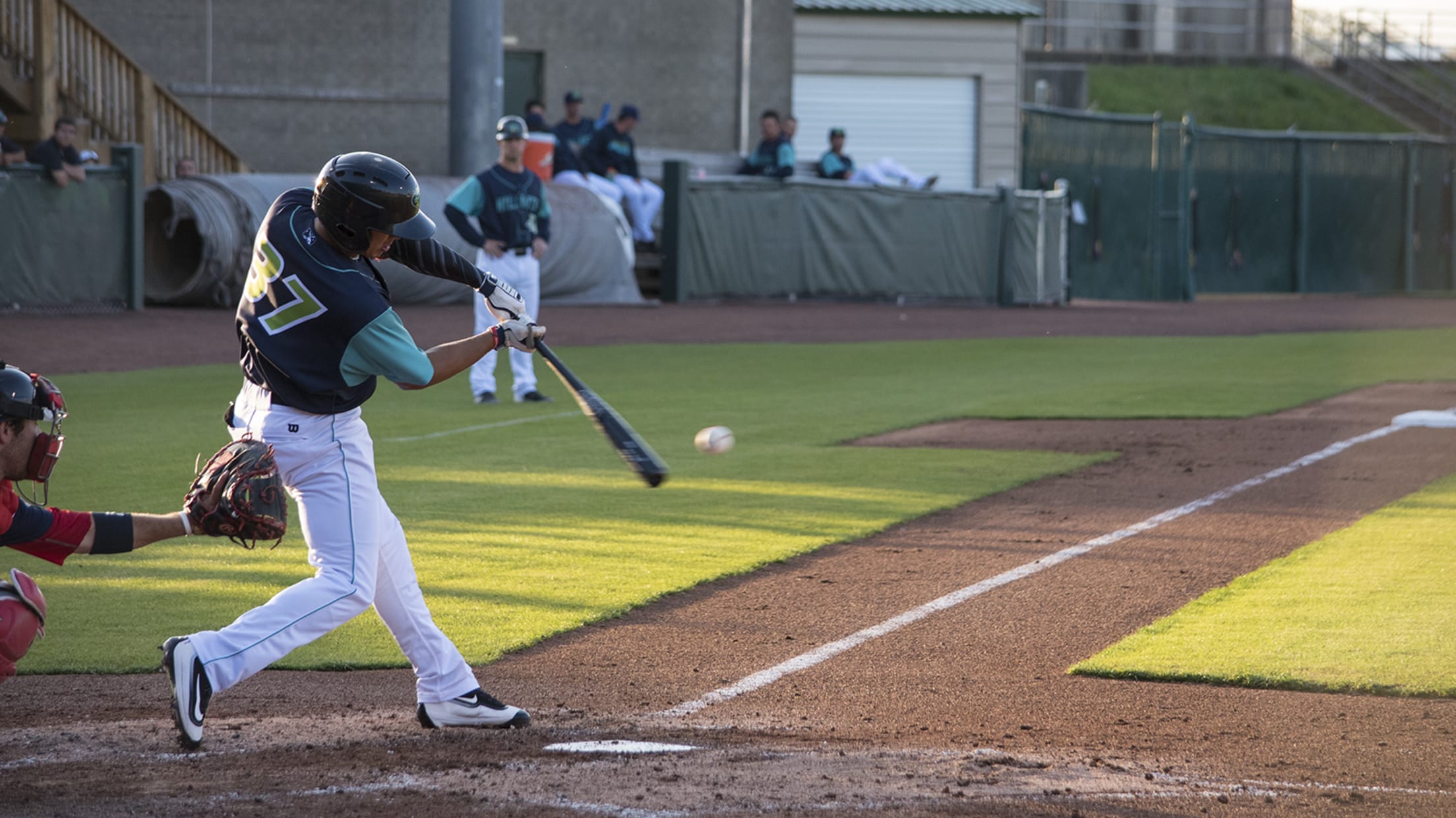 Brock Hartson retired the first 13 Keys hitters he faced at Nymeo Field Thursday night. However, Frederick used two home runs in the next four batters to score three quick runs and hold on for a 3-1 final in the series opener.
Loopstok Homers in Doubleheader Split
Hillcats extend winning streak to six before dropping nightcap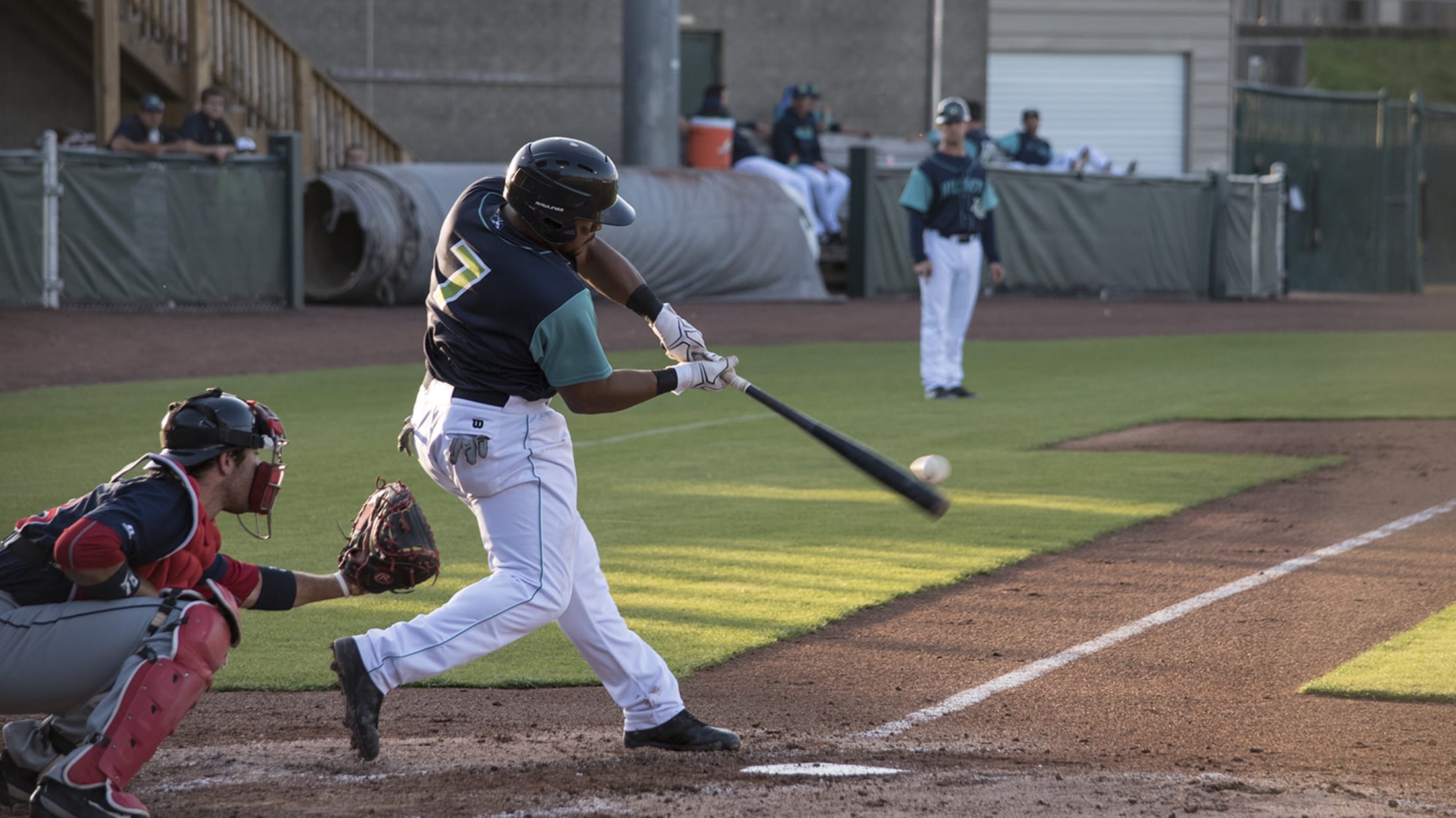 Lynchburg split a doubleheader with Wilmington, winning 5-2 before falling 2-1 at City Stadium Tuesday night. Sicnarf Loopstok had a home run in the first game and an RBI double in game two to increase his team-leading totals to seven homers and 34 RBIs.
Civale Deals on Birthday in 8-1 Win
Lynchburg notches third five-game winning streak of season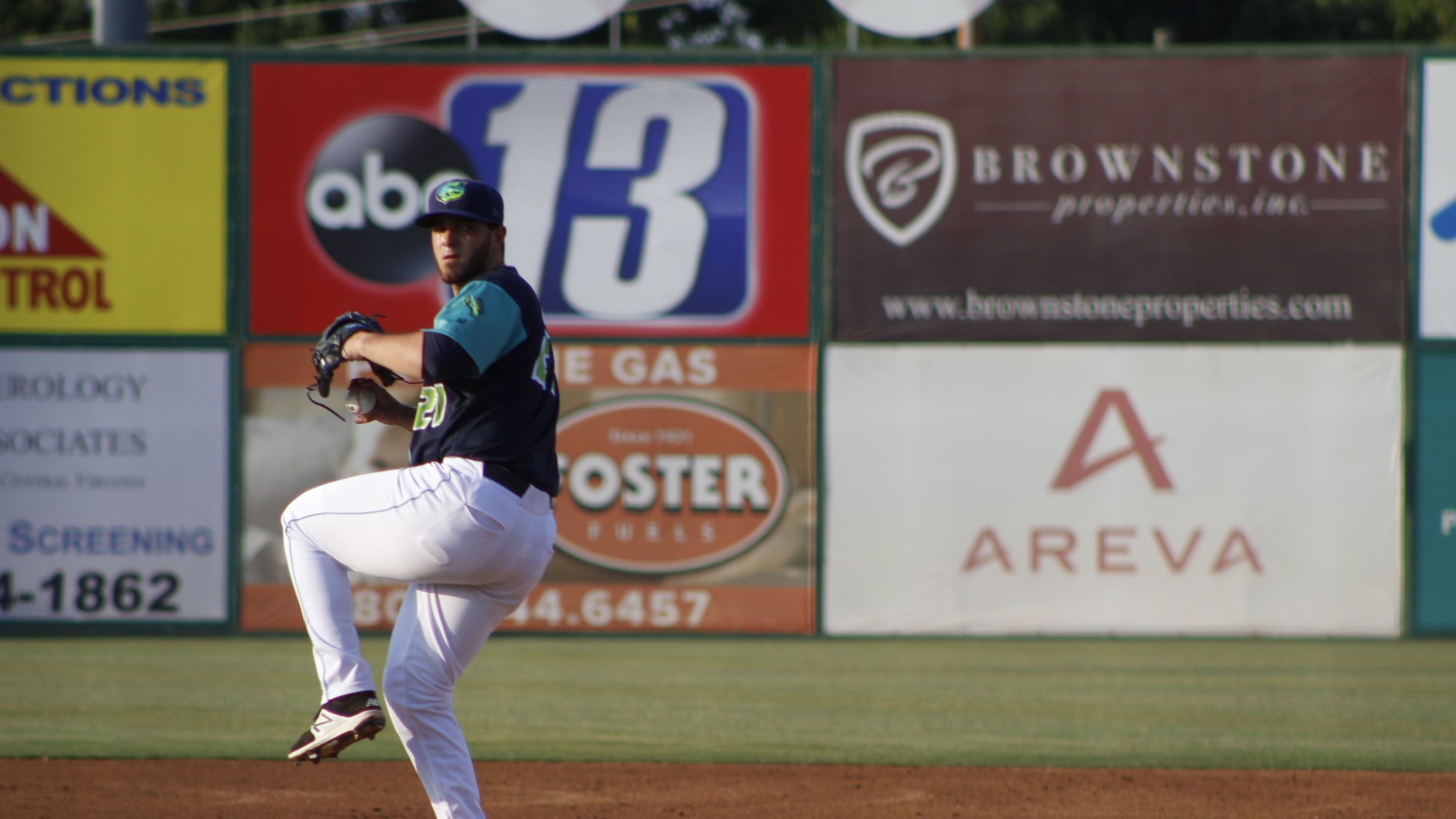 Aaron Civale held Wilmington to two earned baserunners in eight innings on his 22nd birthday, and the Hillcats offense belted out eight runs on 14 hits to defeat the Blue Rocks by an 8-1 score at City Stadium Monday night.
Hillcats Place Five On All-Star Team
Lynchburg will send five to Salem June 20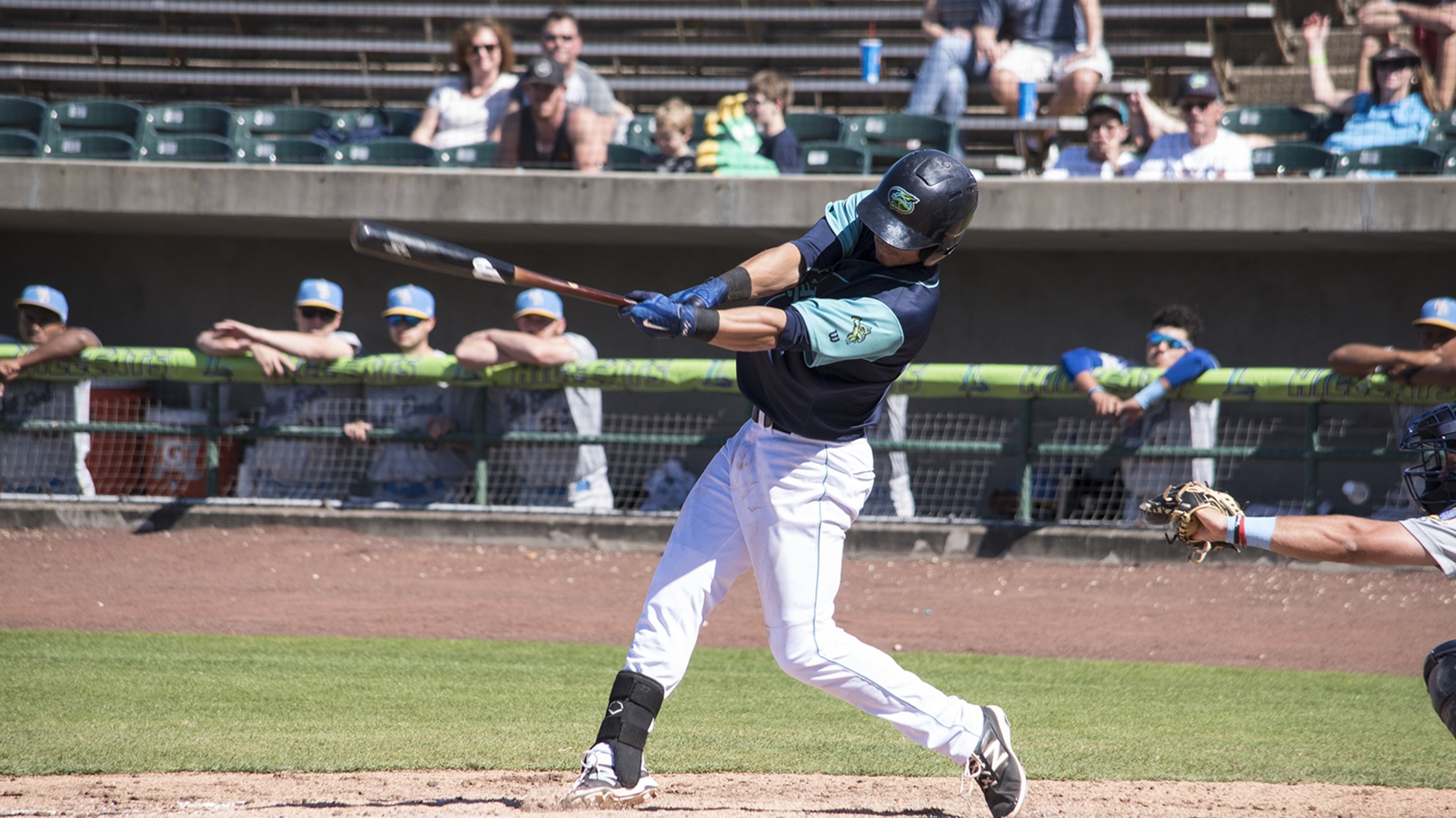 Lynchburg placed five players on the Northern Division roster for the 2017 Carolina League All-Star Classic, as announced Monday morning.Argenis Angulo, Shao-Ching Chiang, and Triston McKenzie earned spots on the 10-man pitching staff, while Sam Haggerty and Sicnarf Loopstok received recognition as position players for the game to be held
Four-Run Outburst Fuels 5-2 Win
Hillcats homer for team-best fifth-straight game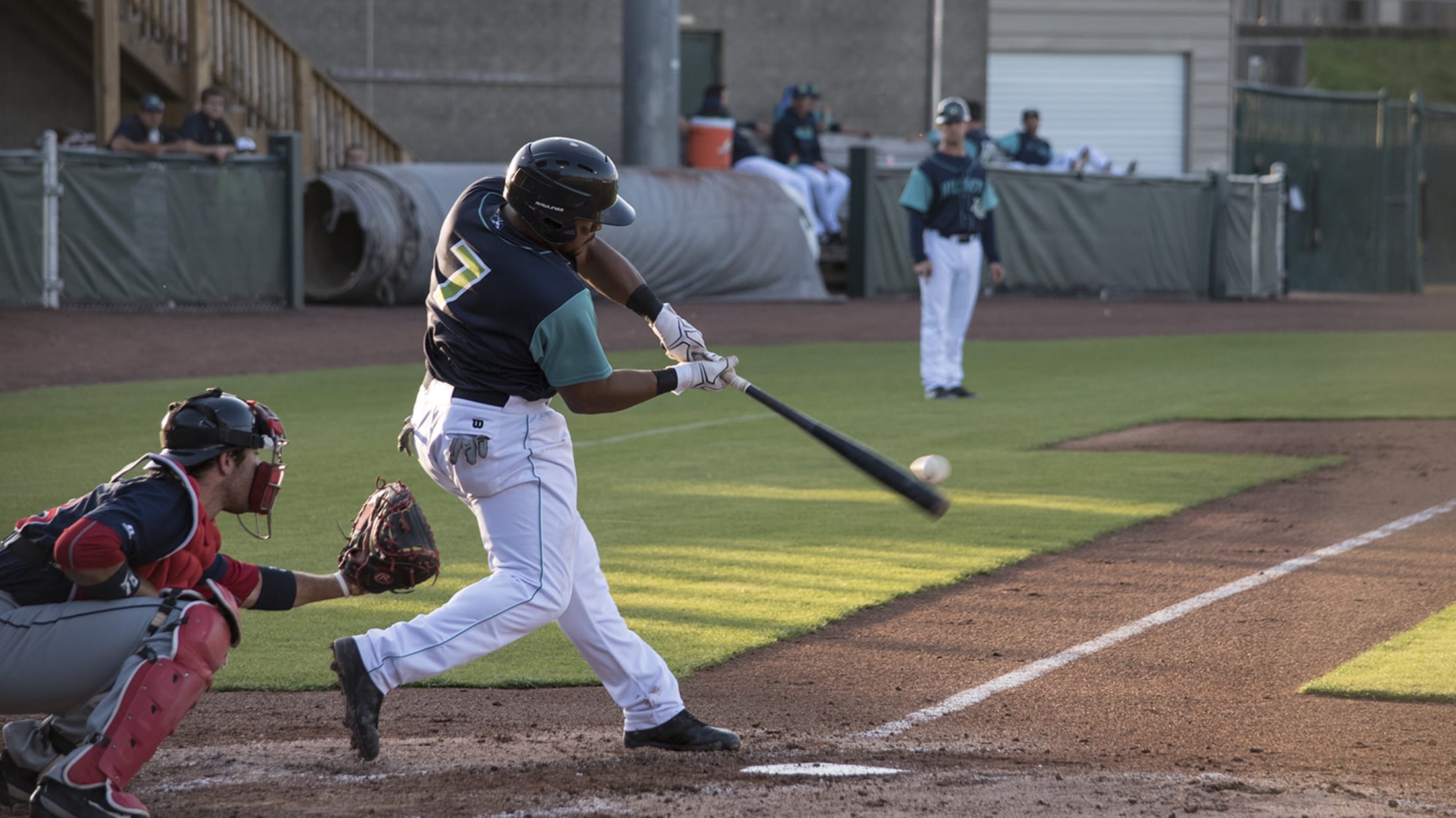 Sicnarf Loopstok's two-run, opposite-field homer capped off a four-batter stretch in the third inning in which all four Hillcats registered a hit and scored to send Lynchburg to a 5-2 victory at City Stadium Sunday afternoon.
Hillcats Drop Game at Salem, 7-3
Lynchburg falls to Red Sox despite 13 hits
Salem scored seven unanswered runs over the middle three innings to take a 7-1 lead and hold on for a 7-3 final at Salem Memorial Ballpark Tuesday night.
Three Homers Highlight Doubleheader Sweep
Lynchburg moves within one game of first place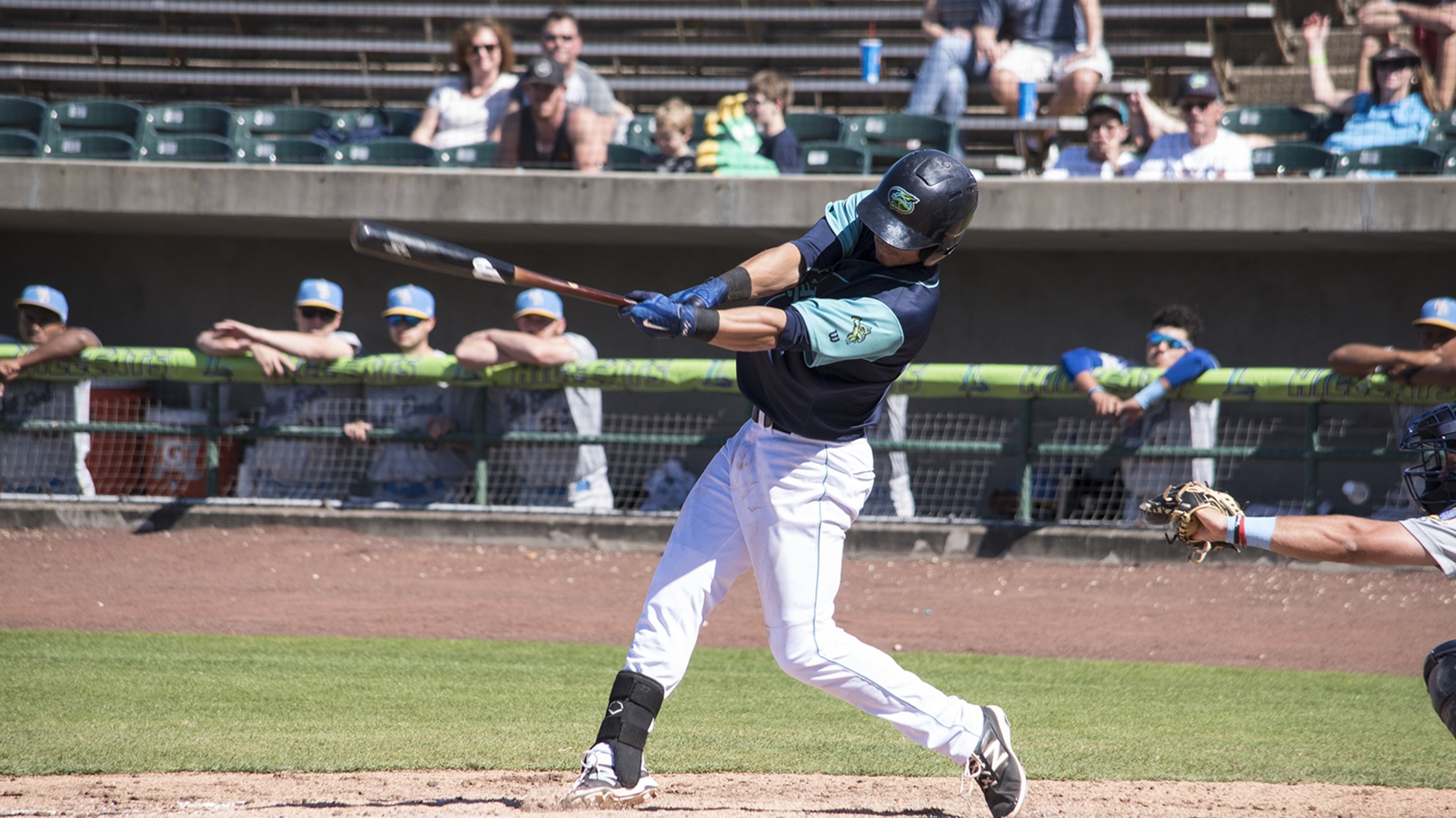 Trailing 3-2 in the seventh inning of game one, Sam Haggerty belted his first home run as a Hillcat over the right-field fence to give Lynchburg a 5-3 lead and change the complexion of the entire day. Lynchburg nailed down the last three outs to finalize the 5-3 victory before
Salem Tops Hillcats in Series Finale, 4-3
Lynchburg unable to complete four-game sweep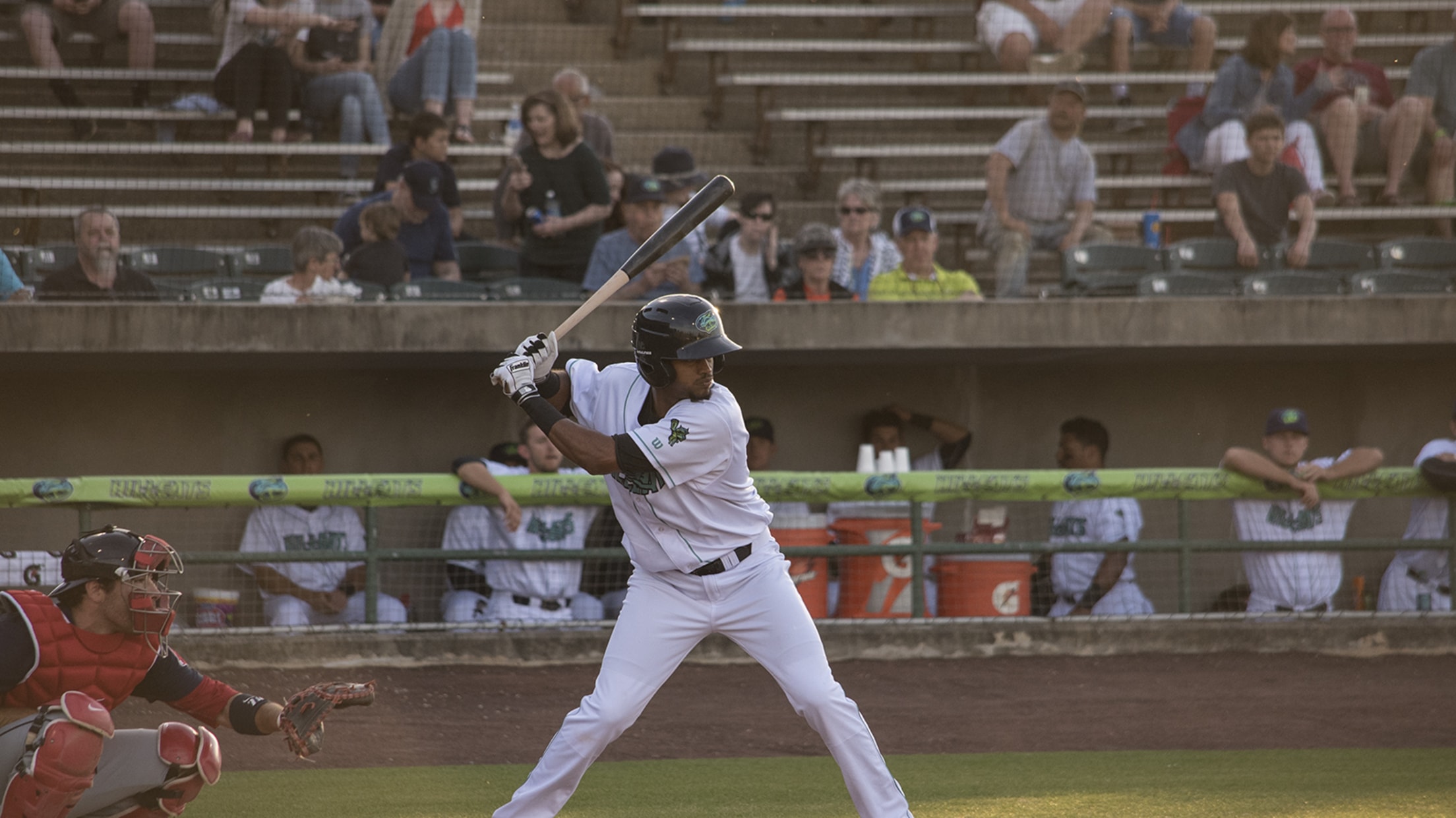 Josh Ockimey's three-run homer in the fourth inning broke a scoreless tie and gave Salem the lead for the remainder of the game Monday afternoon in a 4-3 series finale at City Stadium.
'Cats Hang On For 9-8 Victory Against Salem
Lynchburg pulls within one game of Northern Division lead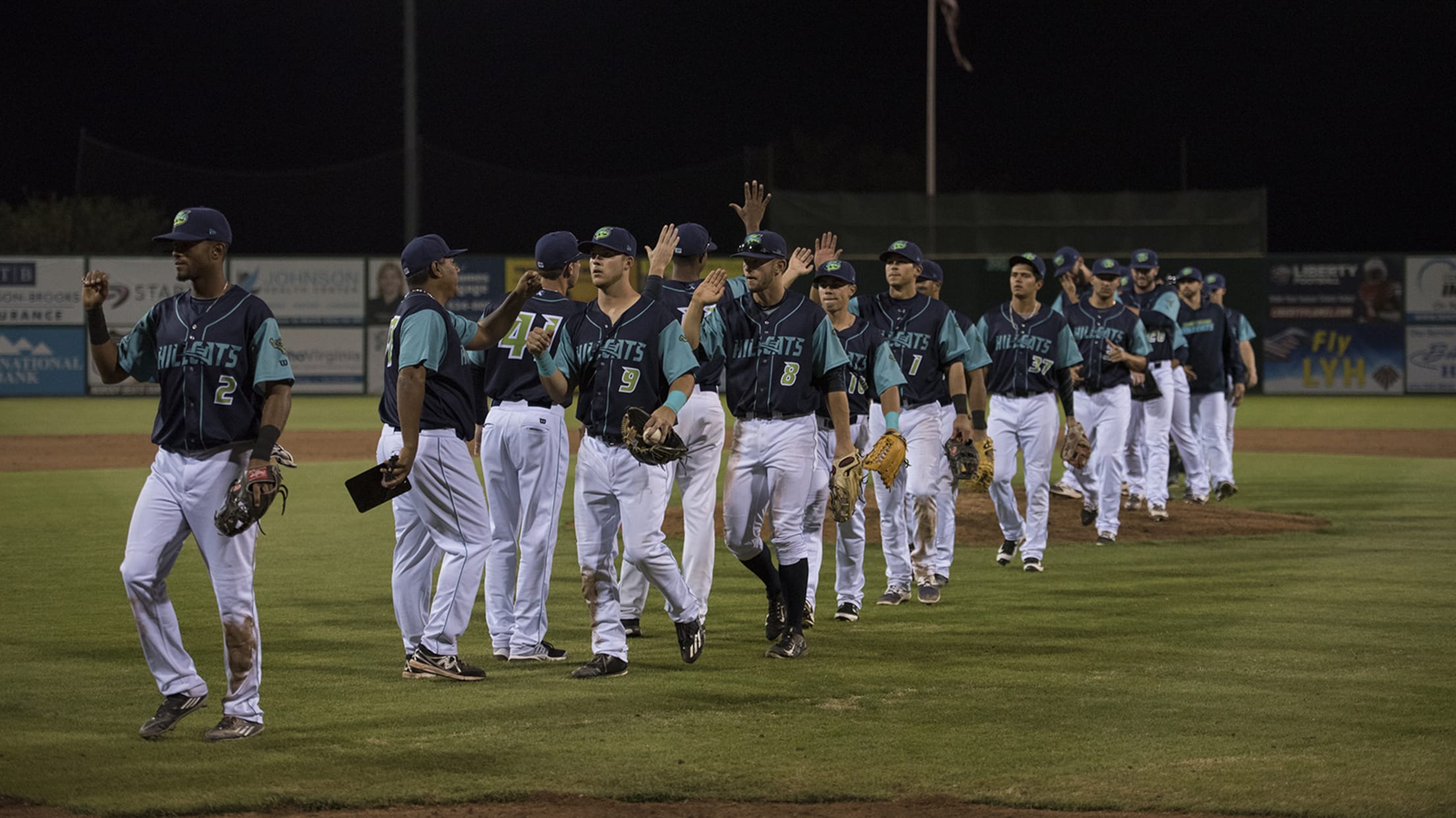 Salem cut Lynchburg's lead to one run on three different occasions, but the Hillcats held off a pesky Red Sox squad to ultimately cut Salem's lead in the standings to one with a 9-8 victory at City Stadium Sunday afternoon. The Hillcats improved to 28-20, just one game behind the