France powers PCL to another All-Star win
Padres No. 27 prospect homers, leads El Paso hometown effort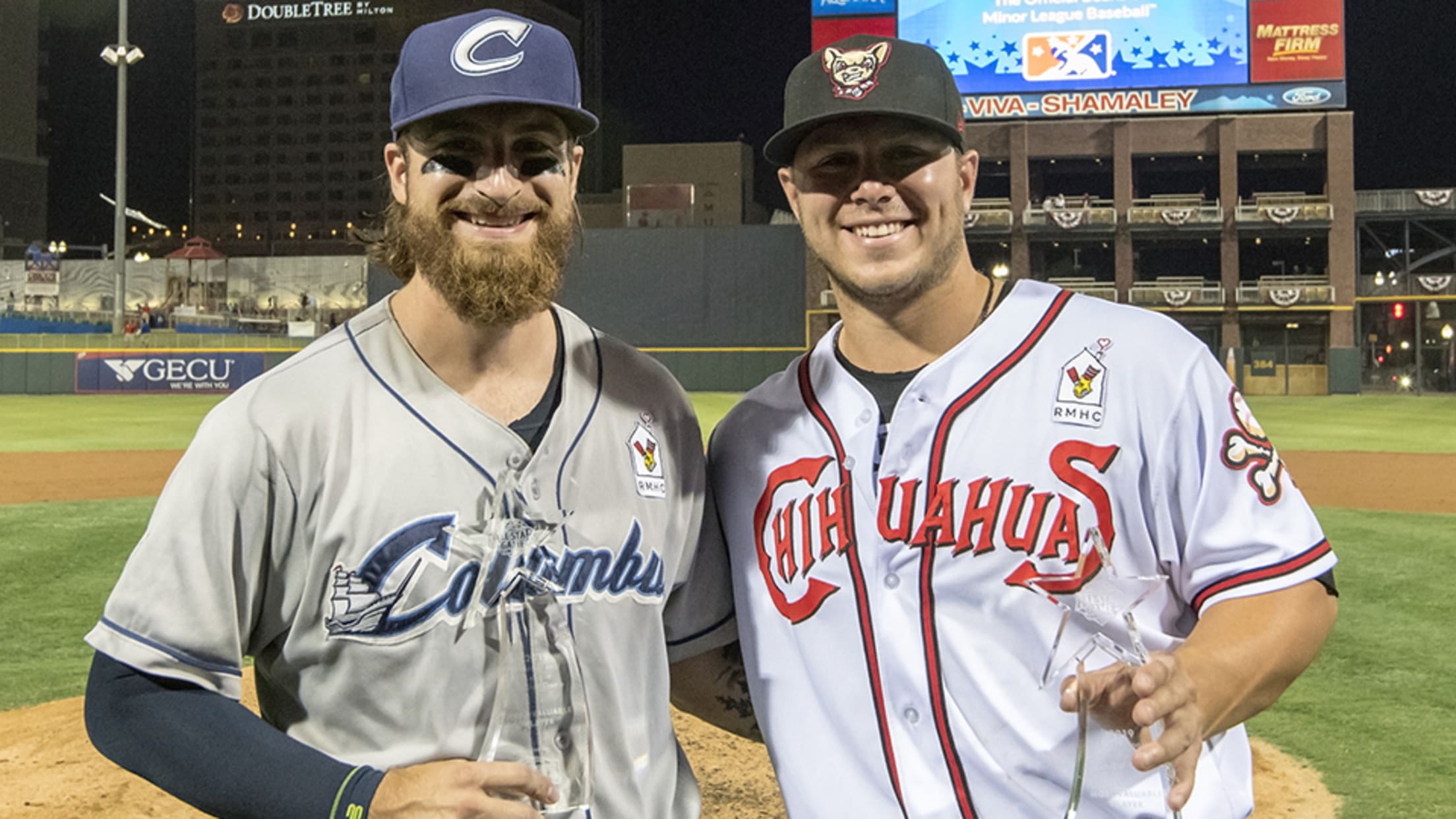 EL PASO, Texas -- The Chihuahuas were looking to show off their city and ballpark at the Triple-A All-Star Game at Southwest University Park, but with power at the plate and dazzling defense on the diamond, Ty France and Luis Urías made sure the Padres prospects got their share of
Tucker, Hiura, Urias among PCL All-Stars
Three Top-100 prospects highlight roster headed to El Paso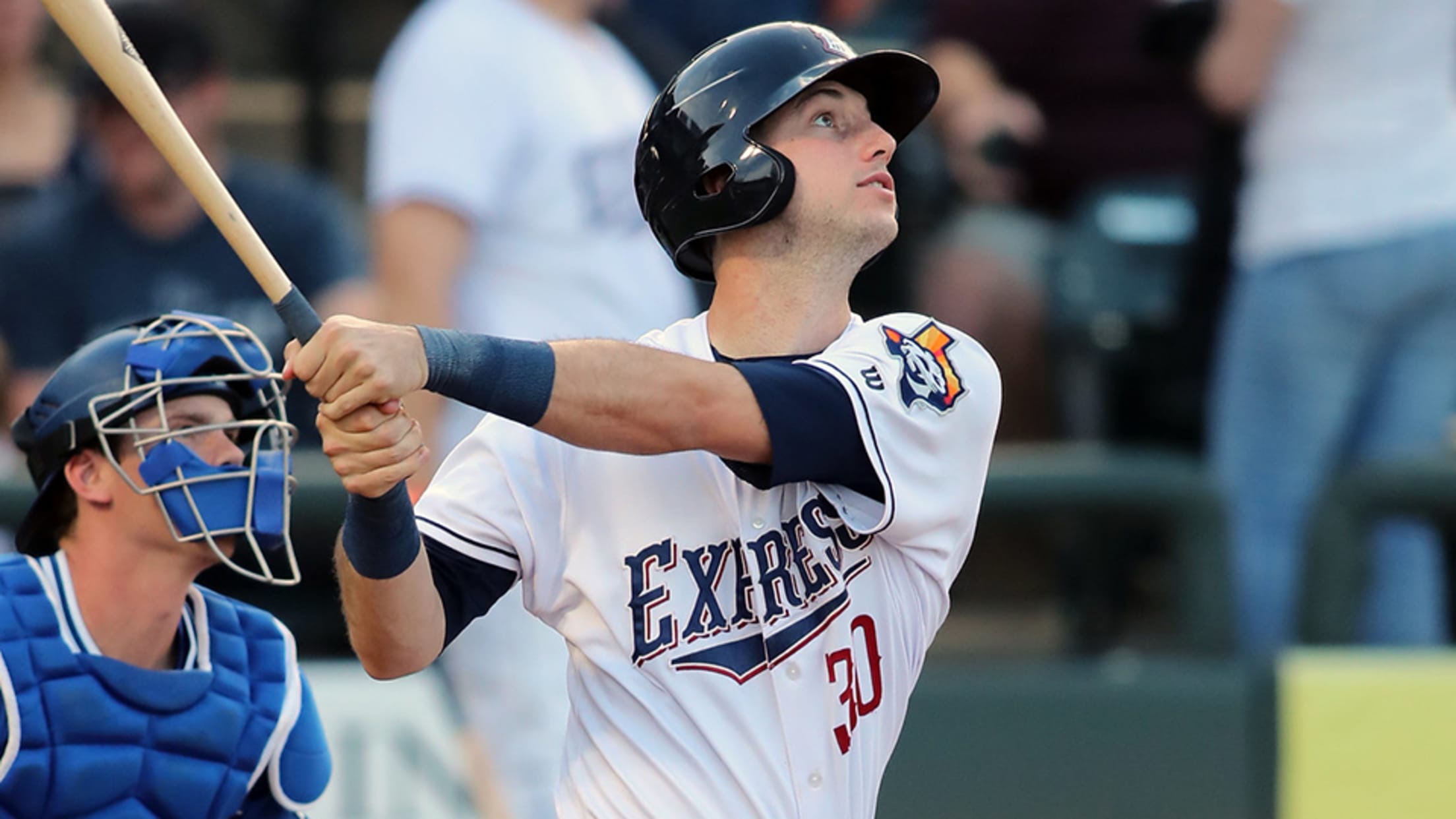 With the way offense has taken off at Triple-A in 2019, this year's All-Star Game in El Paso on July 10 could be one of the most exciting in recent memory. The side representing the Pacific Coast League will not lack firepower.Top-100 prospectsKyle Tucker (Round Rock), Keston Hiura (San Antonio)
Prospect Roundup: Games of June 20
Padres' Urias snaps out of funk, Twins' Lewis goes deep again
Padres SS Luis Urías, Triple-A El Paso: 4-for-5, HR, 2B, 2 RBIs, 2 R -- There might not be much left for San Diego's No. 2 prospect to prove in the Minors. Even a brief slump didn't keep Urias down long as he fell a triple shy of the cycle during
Prospect Roundup: Games of June 6
Padres' Urias keeps raking, eight's enough for Braves' Allard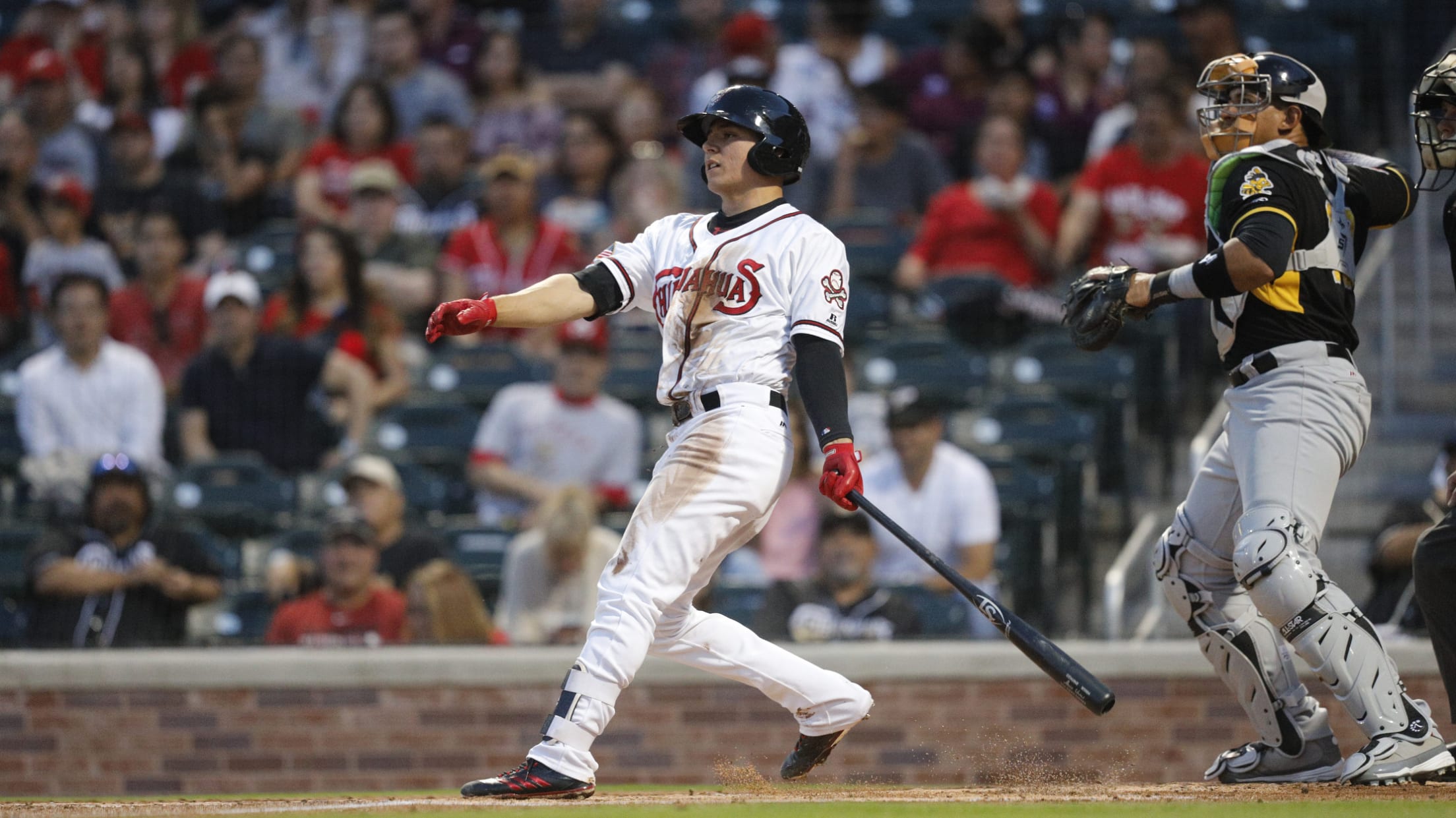 Padres SS Luis Urías, Triple-A El Paso: 3-for-5, 3B, RBI, R -- There's been no let up for San Diego's third-ranked prospect, who extended his hitting streak to six games with three hits, including an RBI triple. Urias has hit safely in 17 of his last 18 games and posted his
Urias homers in Chihuahuas' record rout
Padres No. 3 prospect logs season-high four hits, four RBIs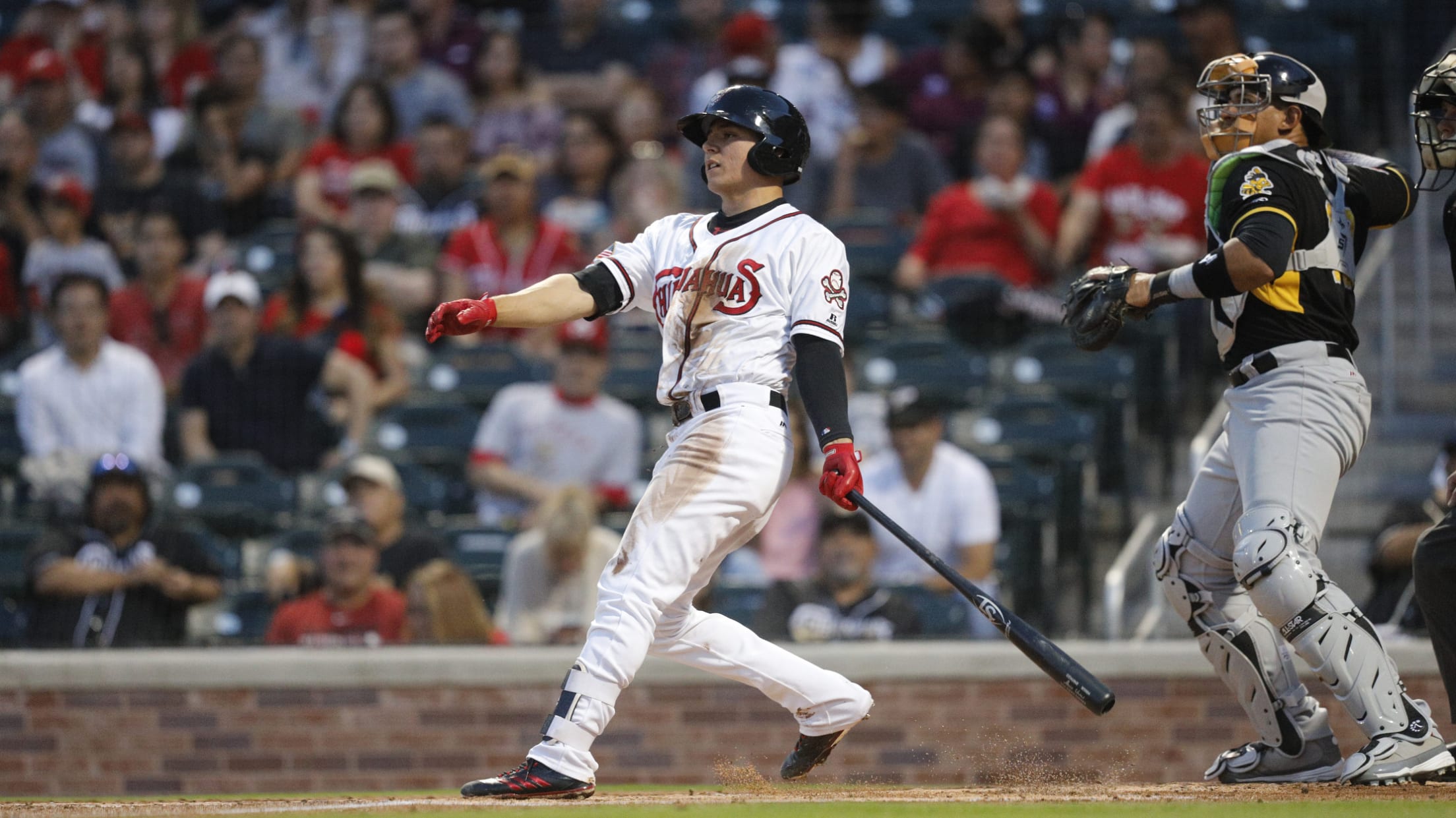 Triple-A El Paso had the biggest offensive night in team history on Saturday, and Luis Urías was at the center of it all.MLB.com's No. 24 overall prospect went 4-for-6 and blasted a three-run homer to plate the franchise-record 23rd run in the Chihuahuas' 24-4 rout of Tacoma at Southwest University
Urias posts another multi-homer game
Padres No. 3 prospect ties career high with ninth, 10th blasts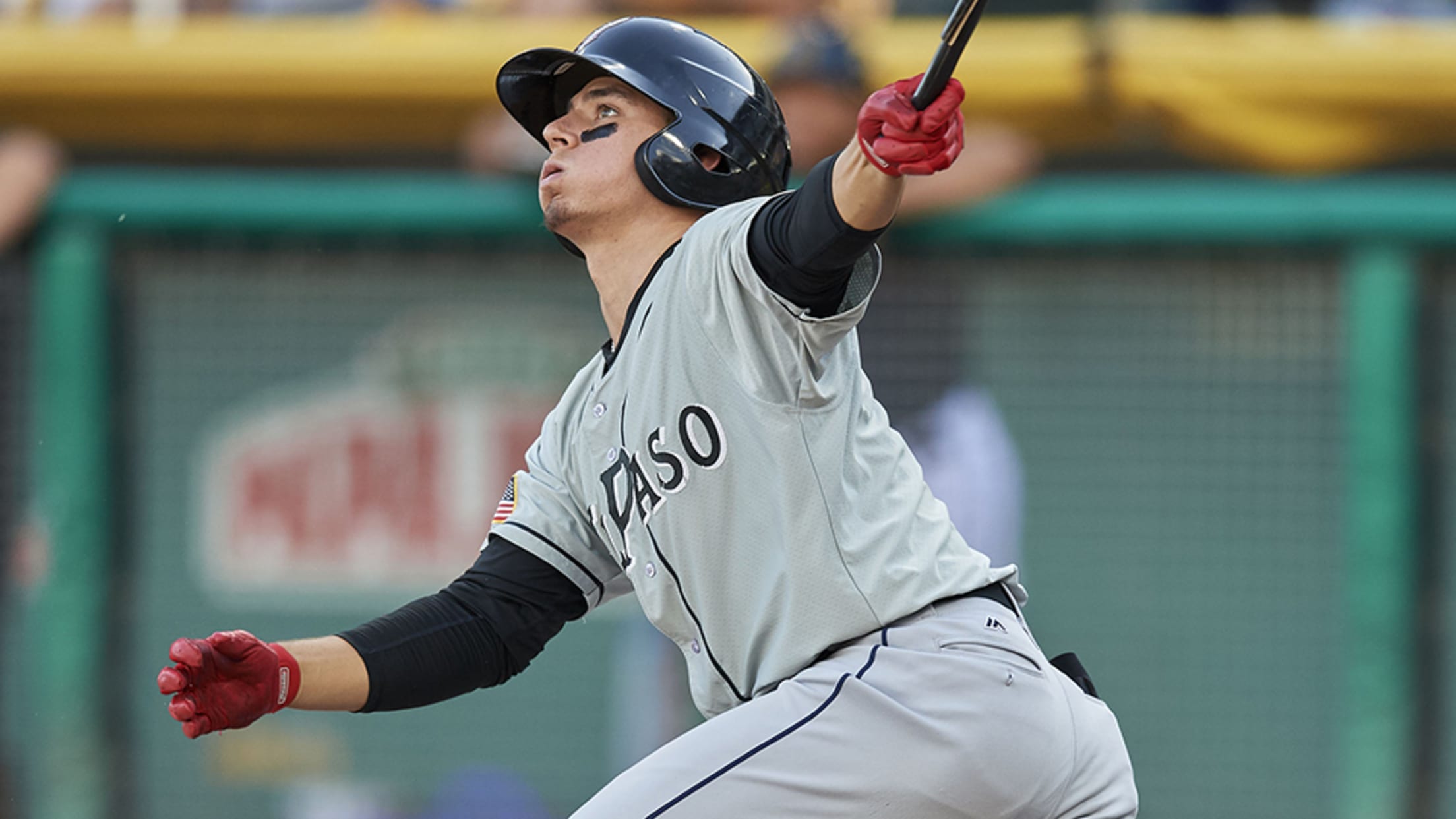 Long regarded as the Padres' second baseman of the future, Luis Urías is steadily showing that the future may not be too far off.MLB.com's No. 22 overall prospect went 3-for-5, crushing a pair of homers while plating four runs and scoring three times, as Triple-A El Paso defeated Sacramento, 7-4,
Chihuahuas hit, pitch way to historic night
Padres prospects combine for 15 runs on 19 hits in shutout win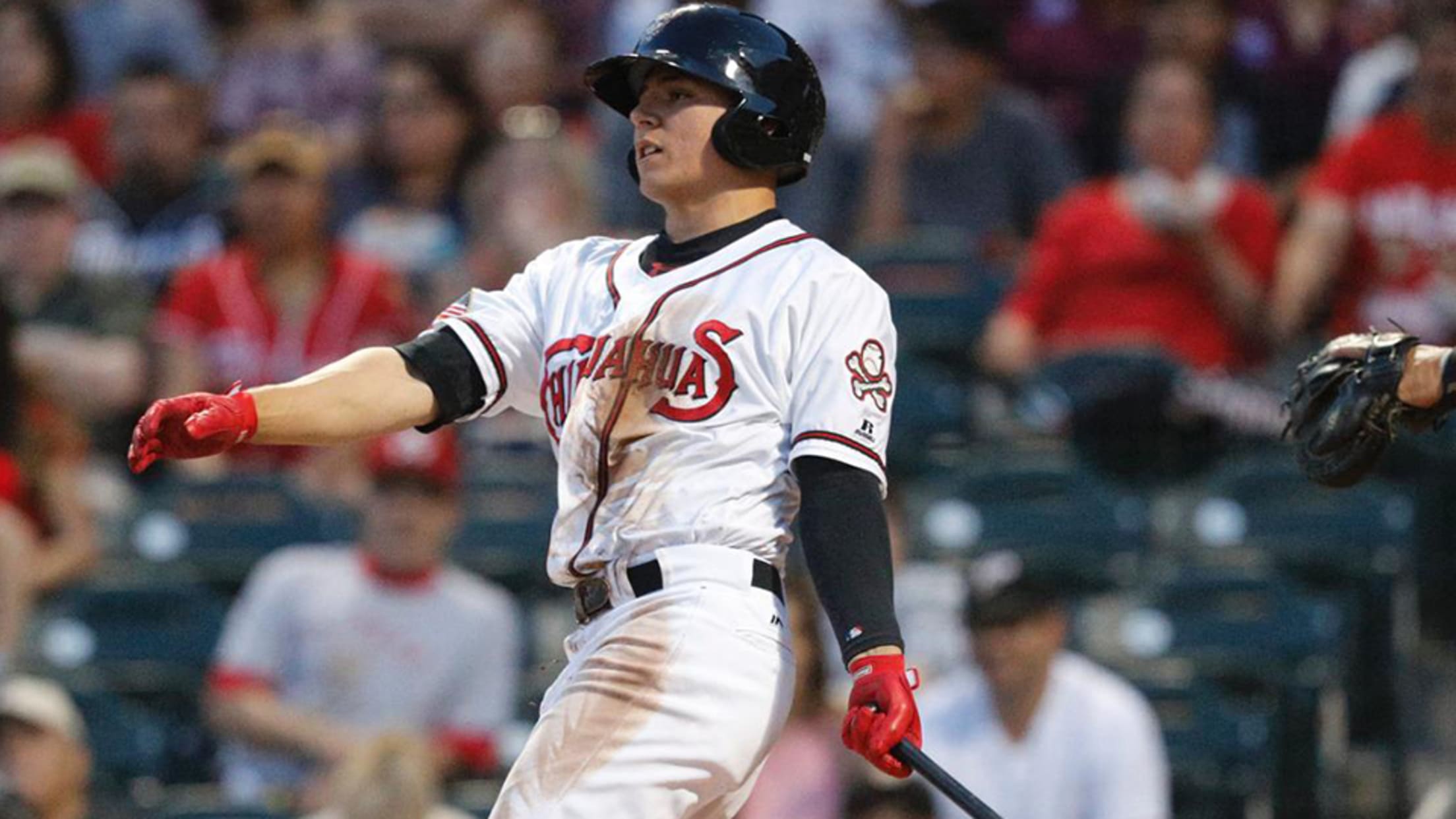 Triple-A El Paso was firing on all cylinders Monday. The Chihuahuas mashed seven home runs to tie the team's single-game record and defeated Salt Lake, 15-0, for their first shutout of 2019. It was the club's 400th regular-season victory.Padres No. 9 prospectLogan Allen allowed two hits and struck out seven over
Urias, Gallen receive weekly awards
El Paso IF hits six home runs, totals 35 bases; New Orleans RHP posts two quality starts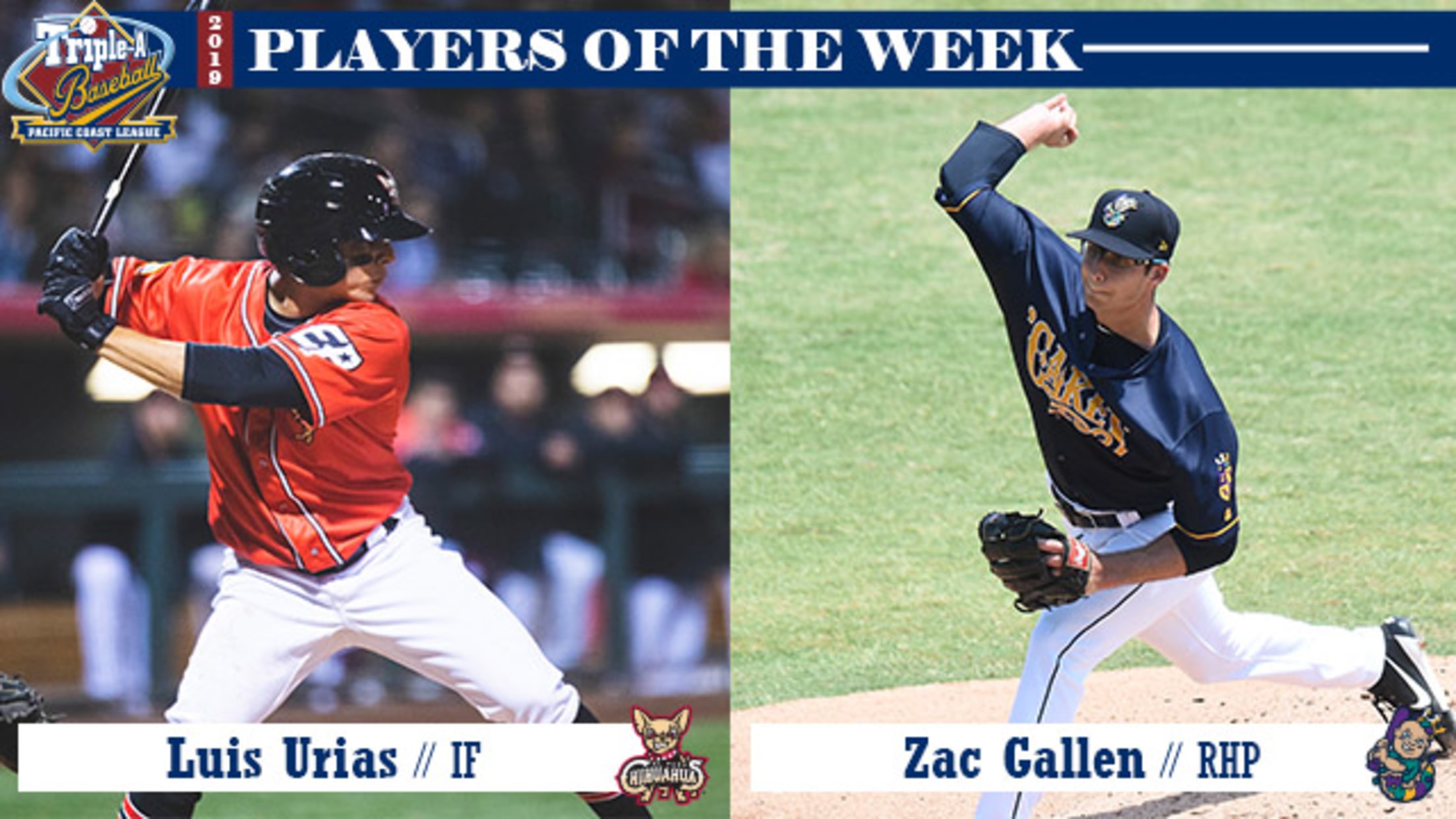 ROUND ROCK, Texas - El Paso Chihuahuas IF Luis Urías and New Orleans Baby Cakes RHP Zac Gallen have been selected the Player and Pitcher of the Week for the period of April 22-28, 2019, the League office announced Monday.
Urias notches hat trick for Chihuahuas
In two games, Padres No. 3 prospect has gone yard five times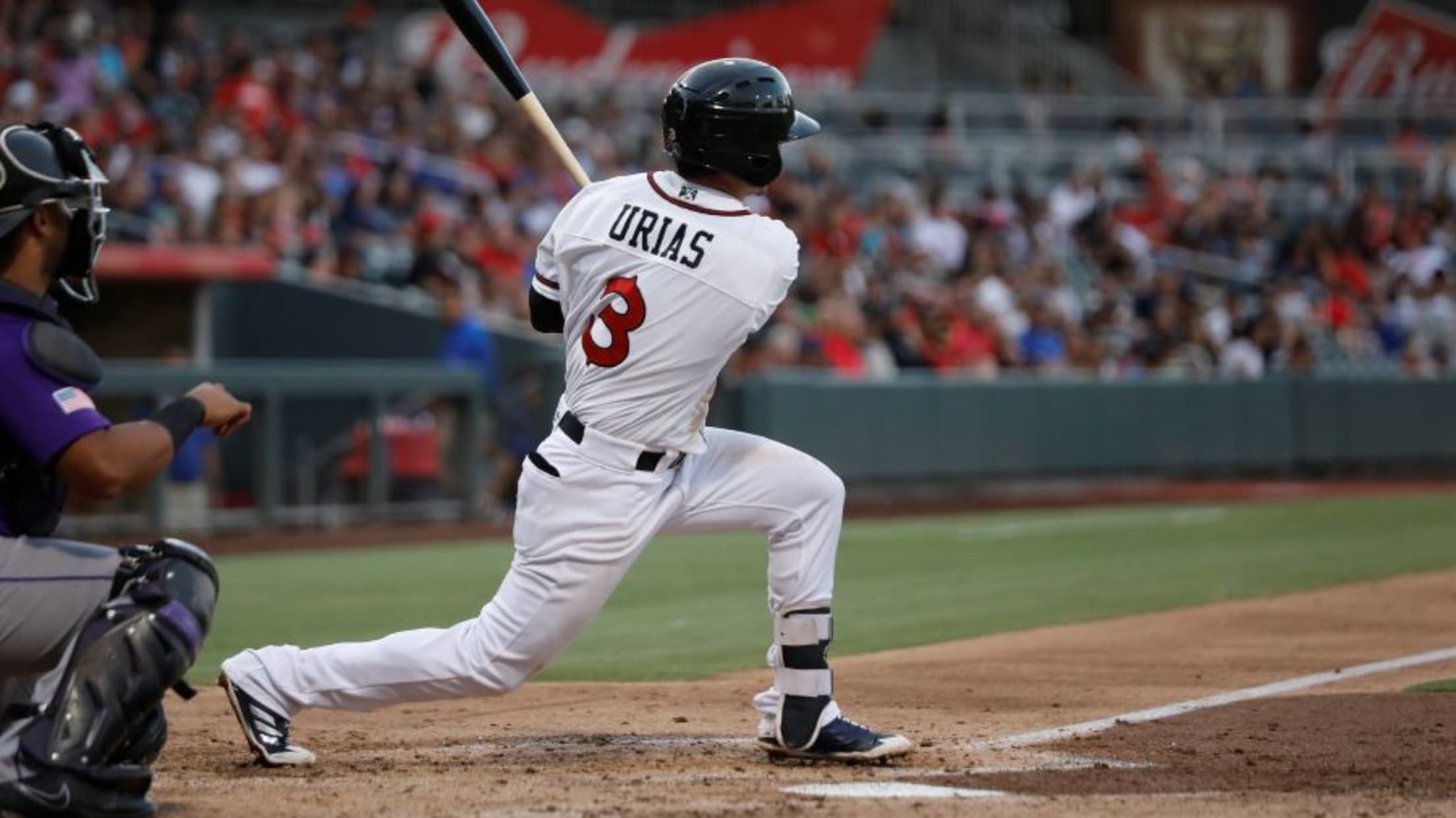 When you're hot, you're hot. Just ask Luis Urías.A night after delivering his first career multi-homer game, the third-ranked San Diego prospect crushed three jacks and plated six runs in Triple-A El Paso's 10-6 victory over Las Vegas on Sunday. It marked the first three-homer game in Chihuahas history.
El Paso's Urias nets first multi-homer game
Third-ranked Padres prospect collects three more hits in romp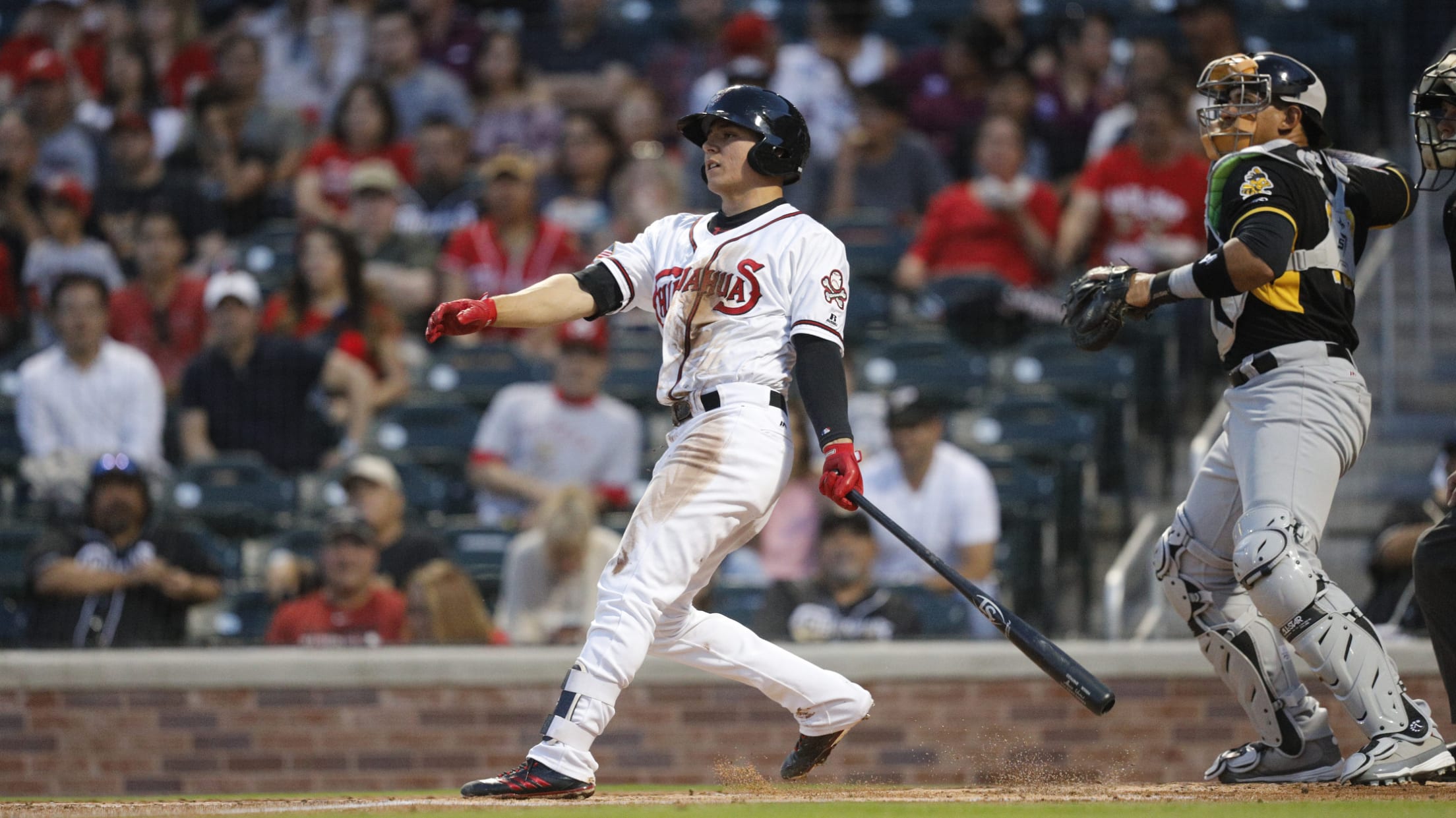 After a week back in the Minors following struggles in the big leagues, it seems like Luis Urías has found his groove again.The Padres' No. 3 prospect recorded his first career multi-homer game on Saturday, going 3-for-5 with a pair of solo shots in Triple-A El Paso's 12-3 romp over Las
Prospect Roundup: Games of April 24
Astros' Tucker blasts third homer; Padres' Urias triples twice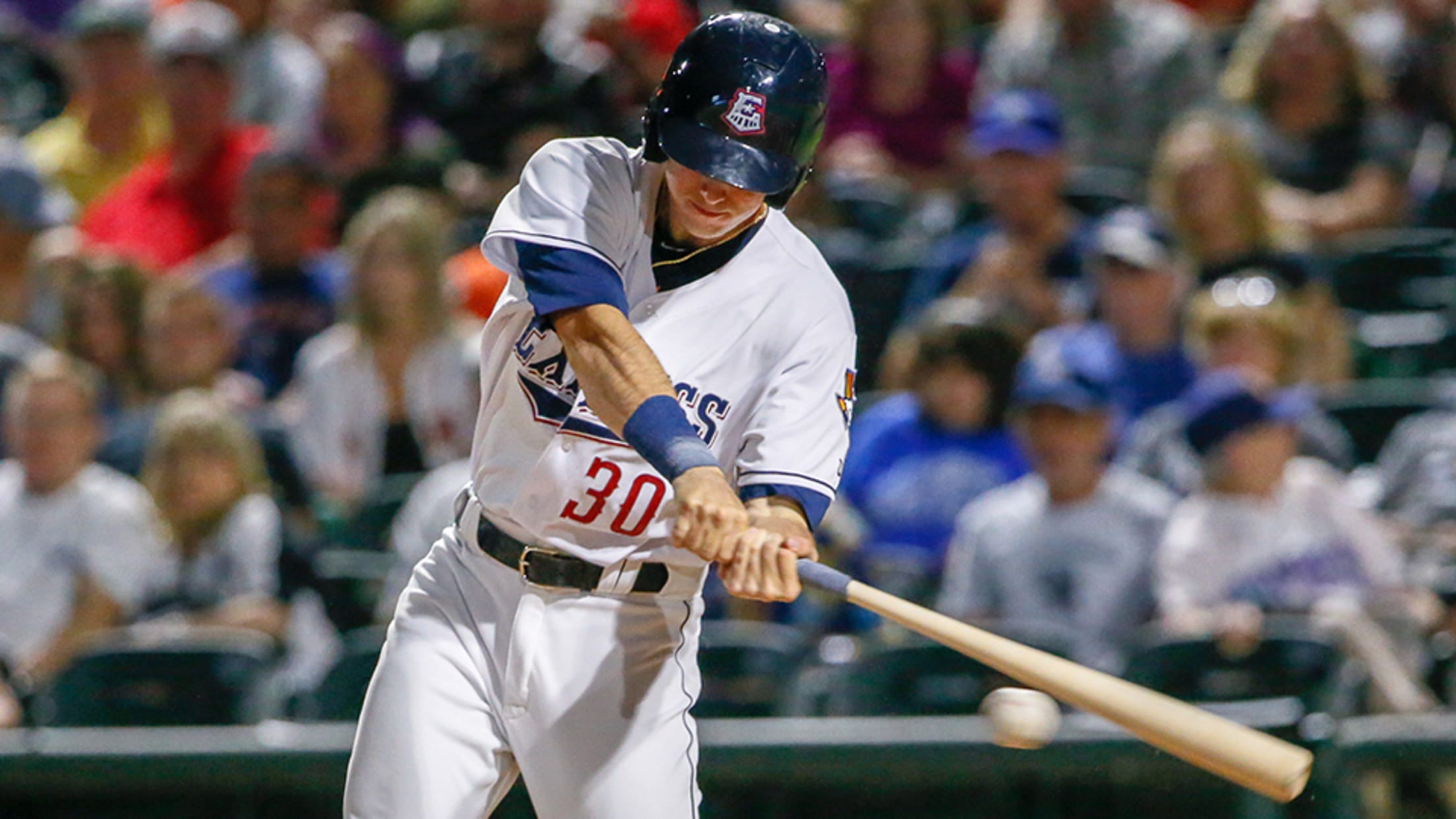 Astros RF Kyle Tucker, Triple-A Round Rock: 2-for-4, HR, 2B, BB, 2 R, RBI -- What's been a slow start for the Astros' second-ranked prospect could have hit a turning point Wednesday when he collected a pair extra-base knocks, including a game-tying homer in the ninth inning. Facing R.J. Alvarez
Padres bring Urias back to the big leagues
No. 23 overall prospect starts at second base after being recalled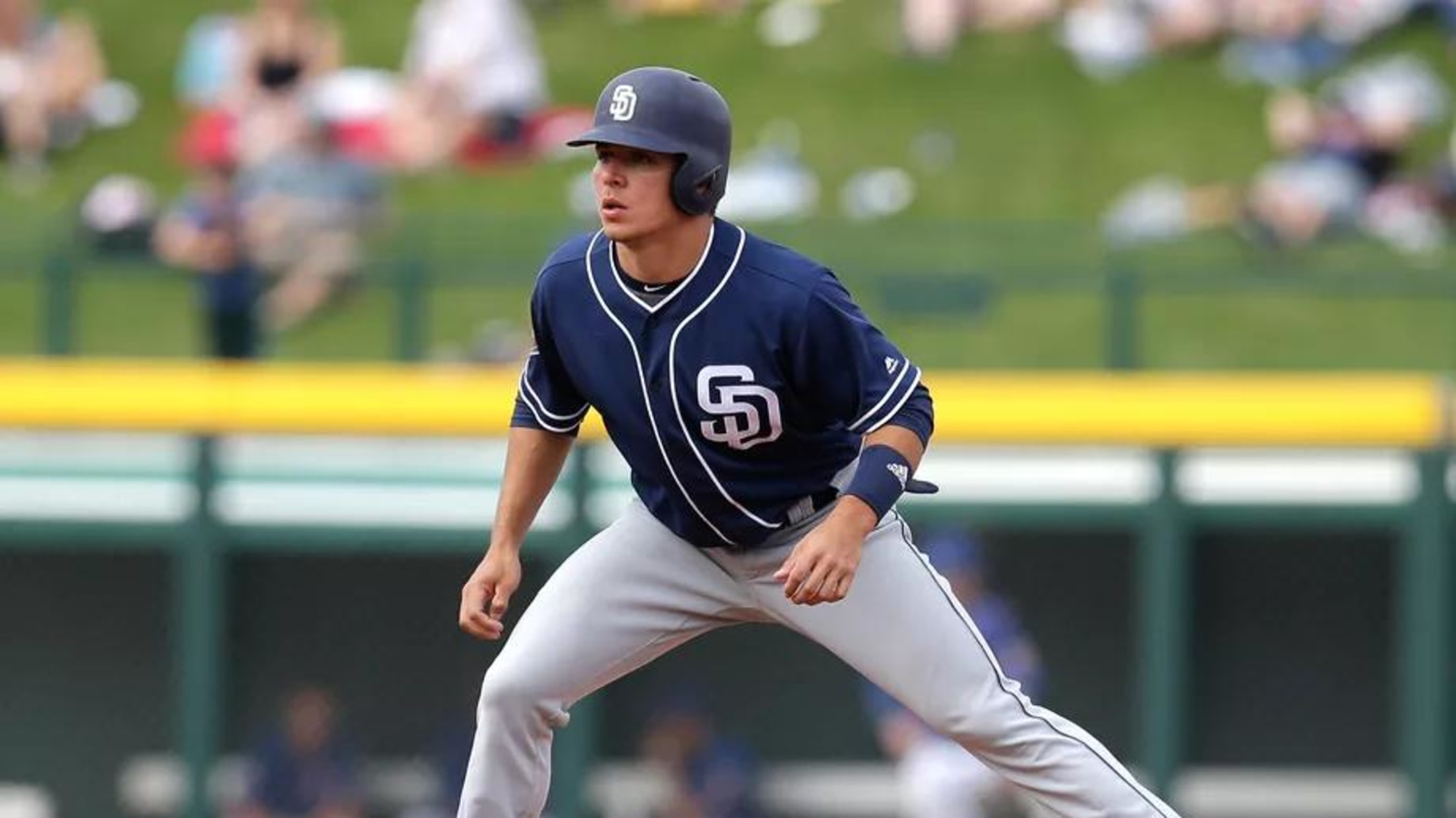 Luis Urías is back in The Show.MLB.com's No. 23 overall prospect was recalled by San Diego from Triple-A El Paso on Monday. He hit leadoff and played second base in the Padres' 6-5 loss to the Giants.
Padres Prospect Primer: Talent abounds
Urias leads next wave in baseball's top-ranked farm system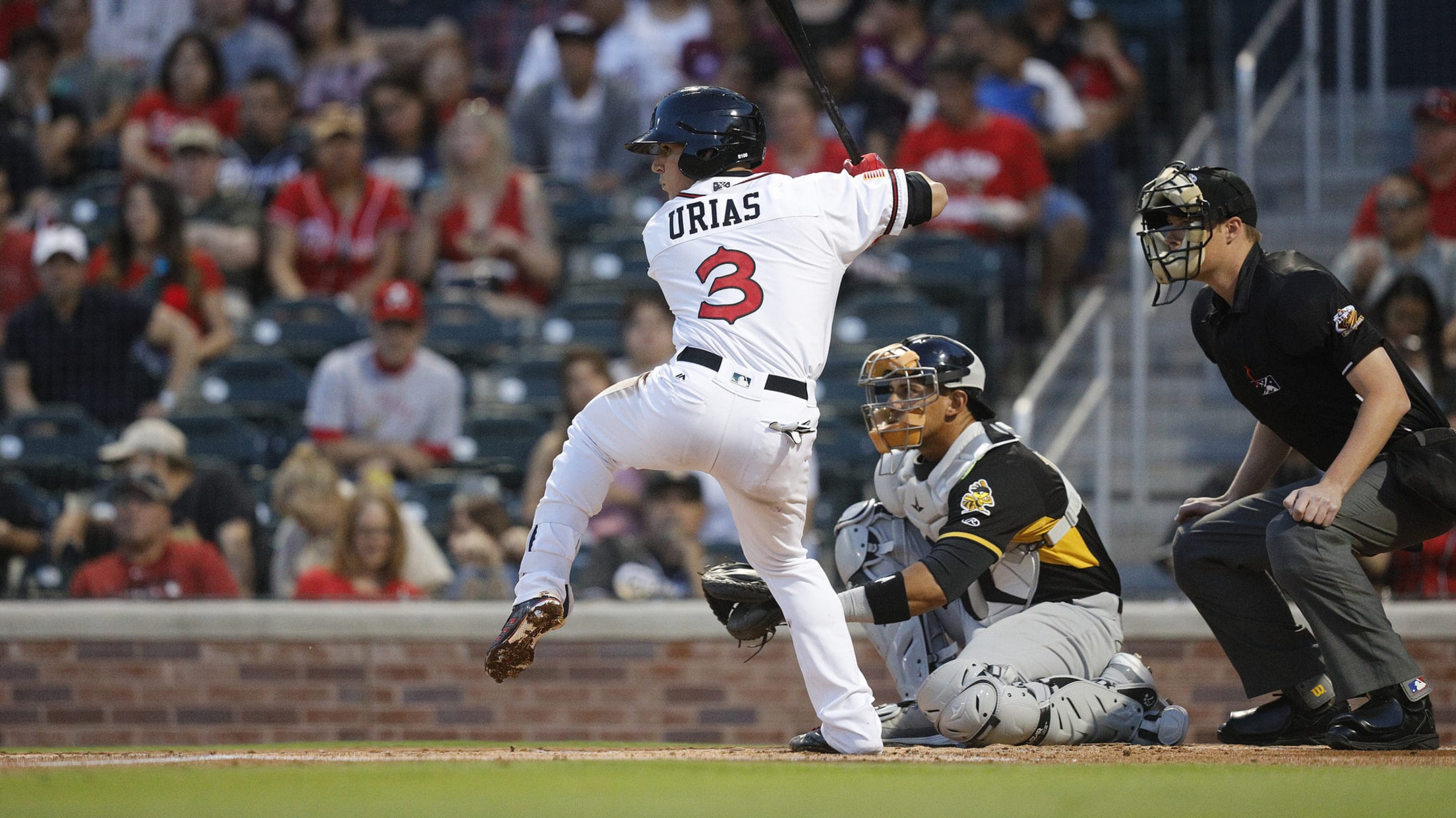 Some players are on the verge of stardom, others are entering a crucial phase of their development and still others are getting their first tastes of full-season ball. With the 2019 season approaching, MiLB.com takes a look at the most intriguing prospects from each MLB organization. Shining Star: Luis Urías,
Padres' Urias to start season in Triple-A
No. 23 overall prospect played in 12 big league games in 2018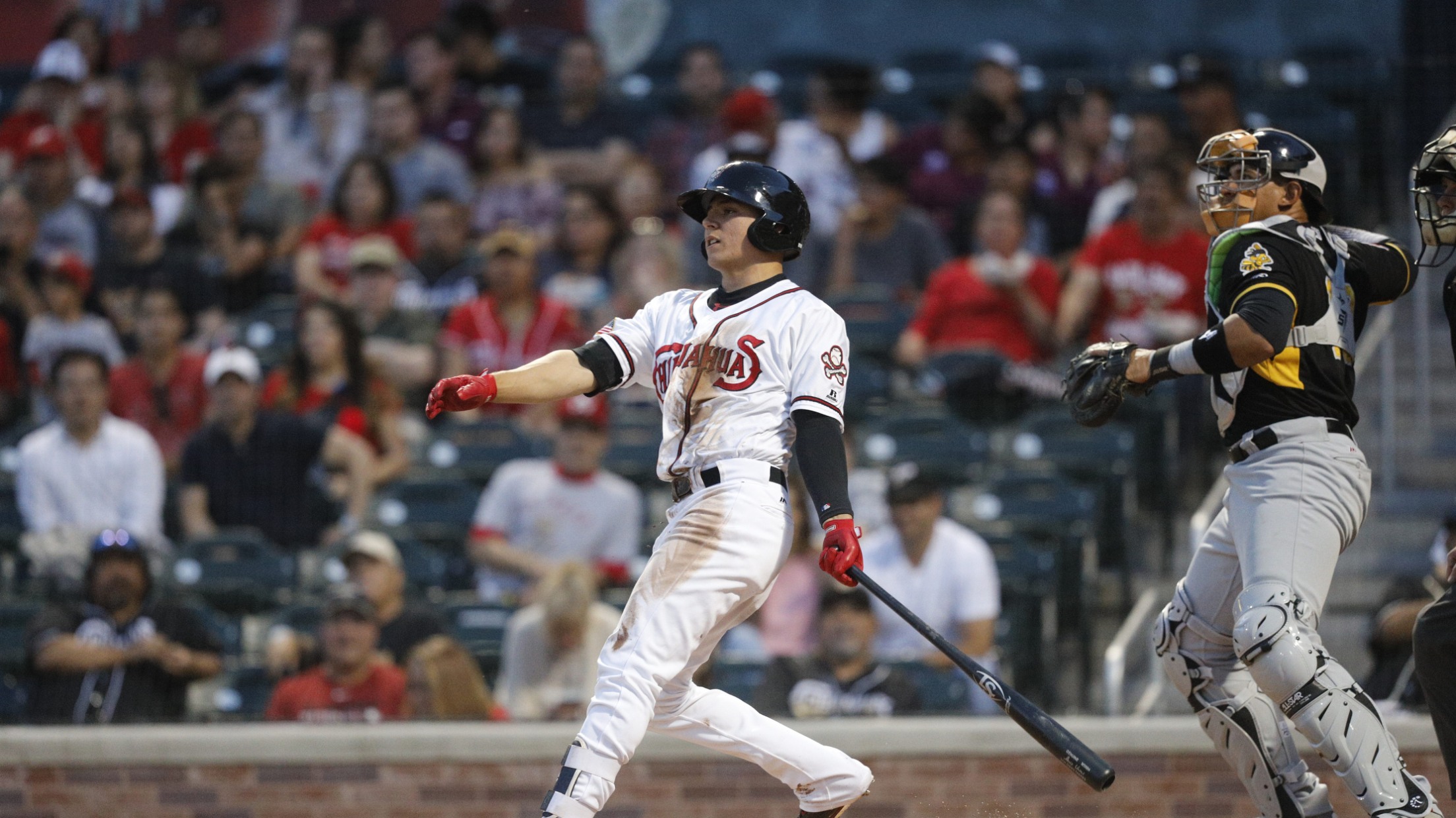 When the Padres revealed top prospect Fernando Tatis Jr. was starting the year with the Major League club, fans were excited. But what about Luis Urías?Many believed Urias would get the nod in The Show over Tatis, but the club assigned him to Triple-A El Paso on Wednesday. MLB.com's No.
Toolshed: 2019 Spring Training preview
Top-100 prospects head to Arizona, Florida with plenty to prove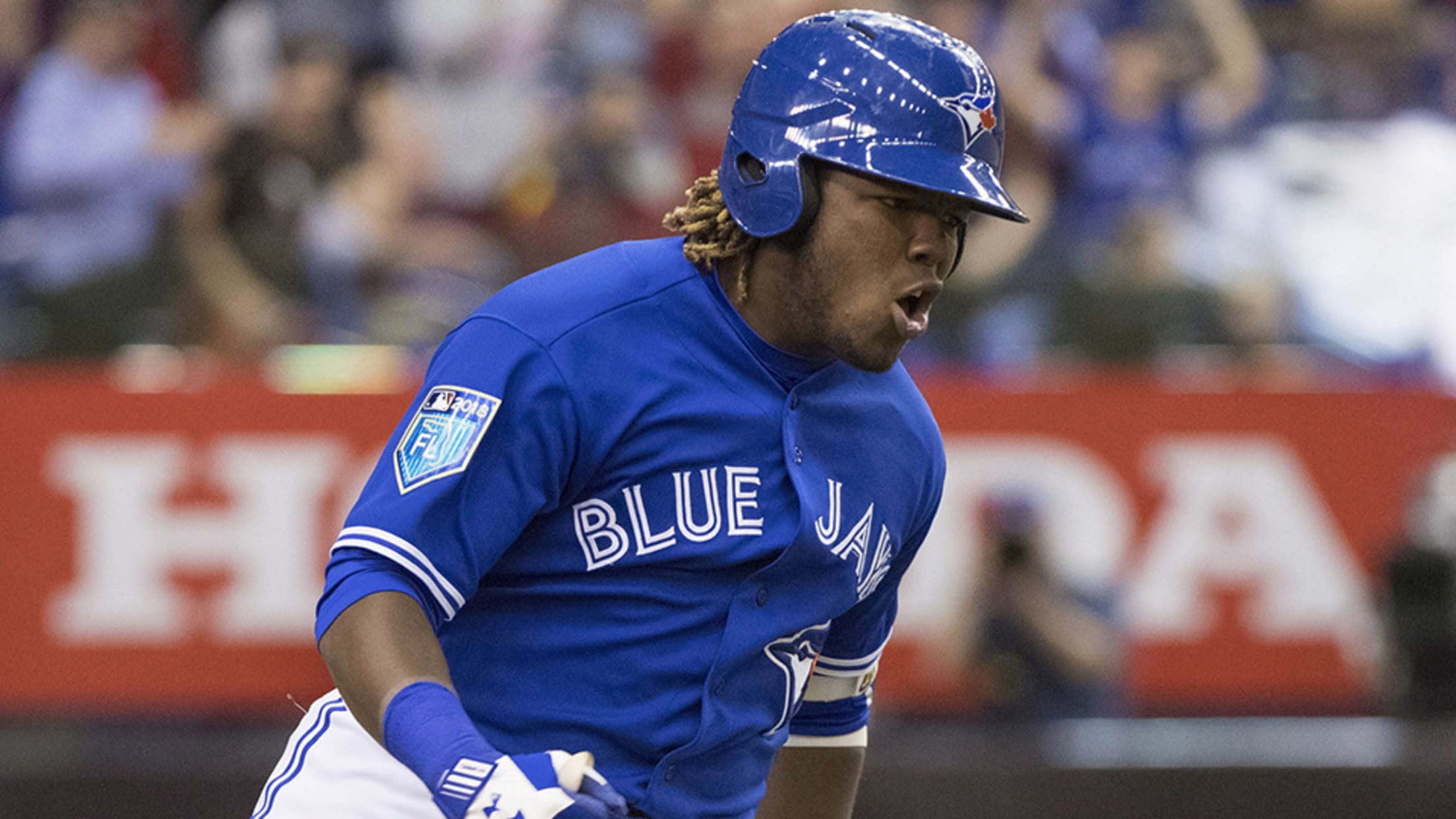 Pitchers and catchers are coming, pitchers and catchers are coming.One of the most optimistic times of the year arrived Sunday when pitchers and catchers reported to Oakland Athletics camp in Mesa, Arizona, officially beginning Spring Training in 2019. Most other tandems will report Tuesday and Wednesday with position players coming
2019 Prospect Projections: NL West rookies
Tatis, Urias, Mejia should set foundation for future in San Diego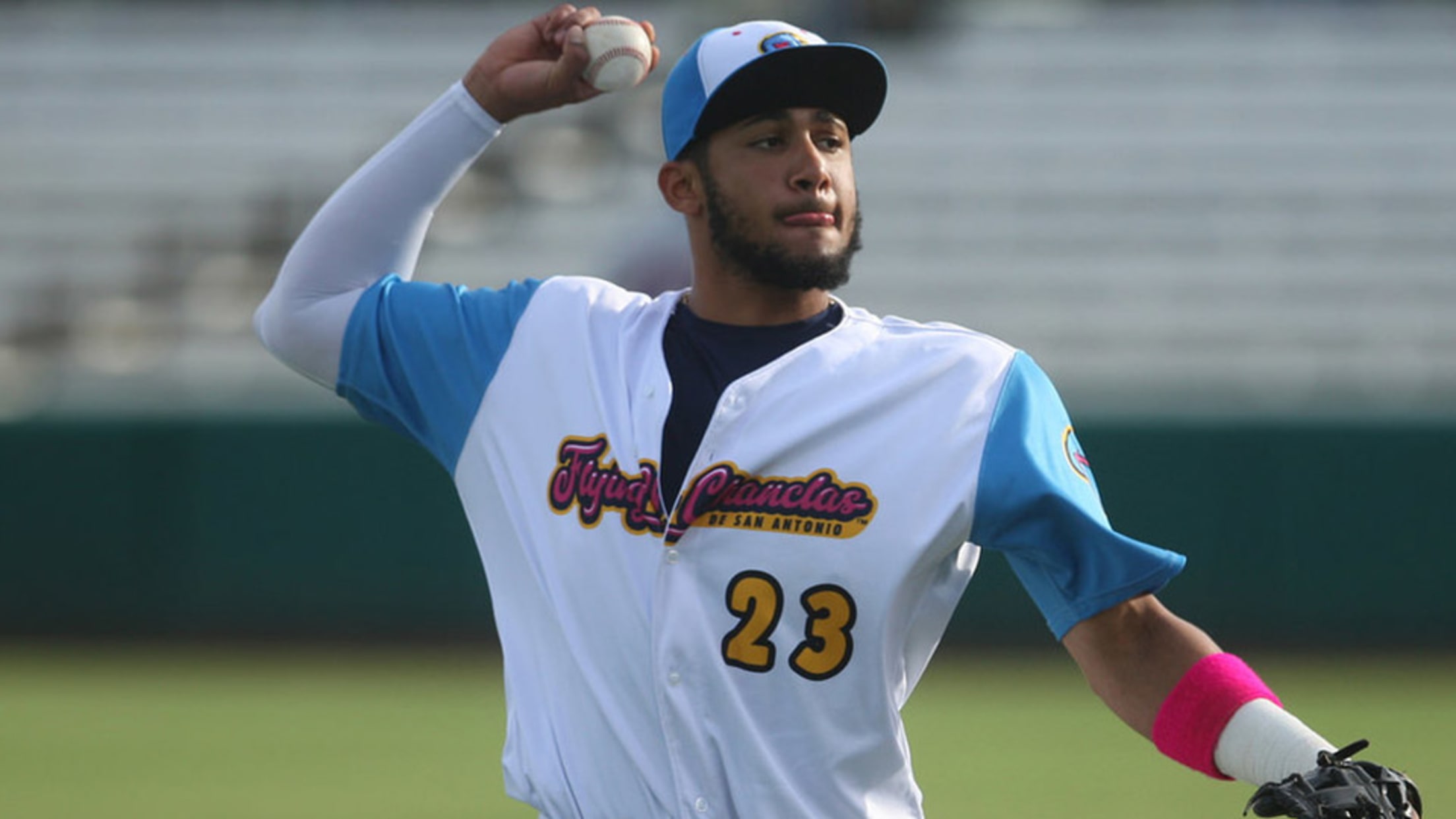 This is the final installment of a six-part Toolshed series that uses FanGraphs' Steamer600 projections to look at how prospects would fare over a full Major League season in 2019. The system bases its forecast on 600 plate appearances for position players, 450 plate appearances for catchers, 200 innings for
Padres' Green: Chances 'real' for Tatis, Urias
Two of top four prospects almost ready to pair up in big leagues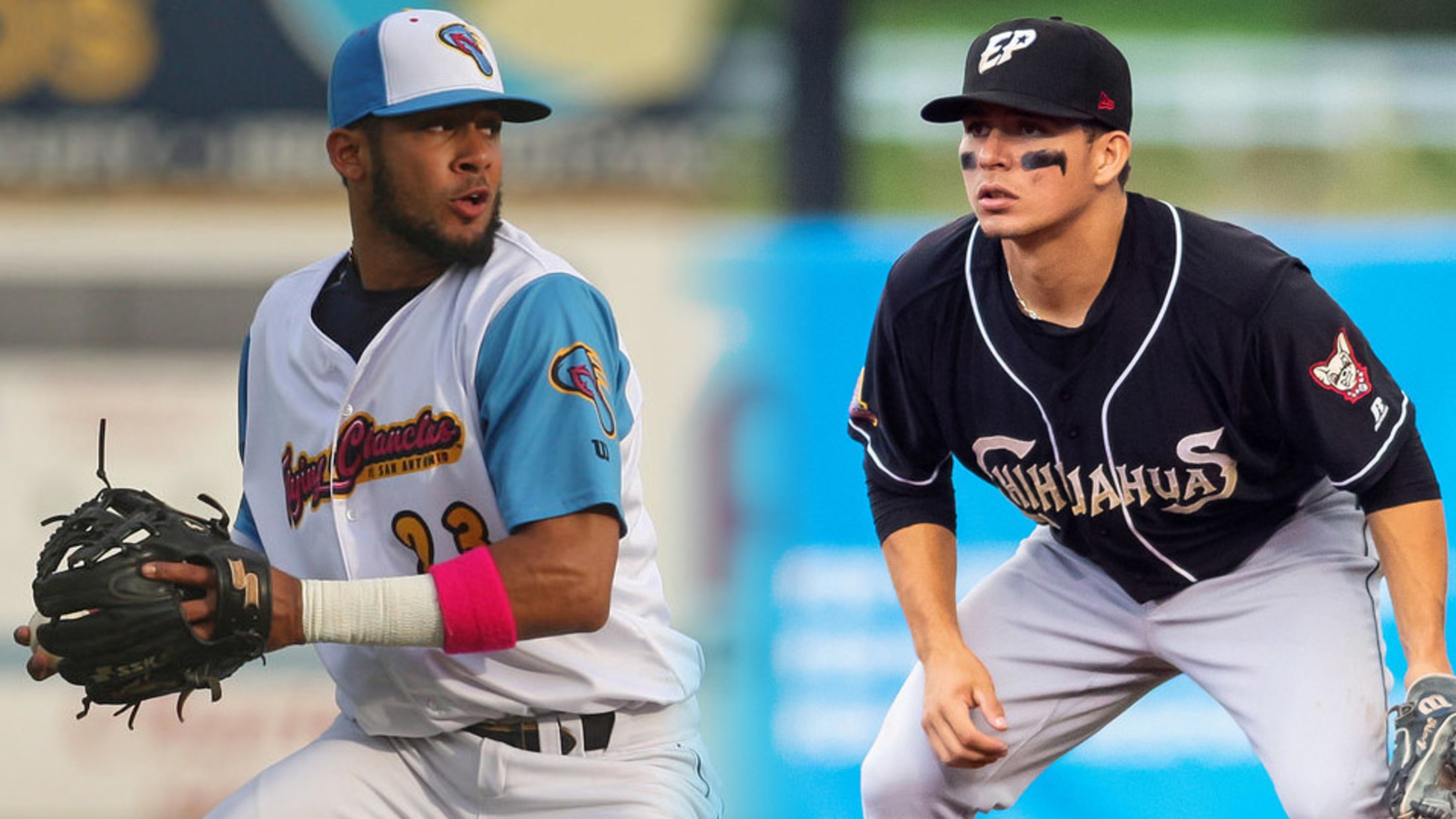 LAS VEGAS -- During their careers in the Padres system, Fernando Tatis Jr. and Luis Urías have only been on the same roster once. The pair of middle infielders teamed up at Double-A San Antonio for about three weeks at the end of the 2017 regular season and for one
Tatis leads way in loaded Padres system
No. 2 overall prospect highlights San Diego's bountiful farm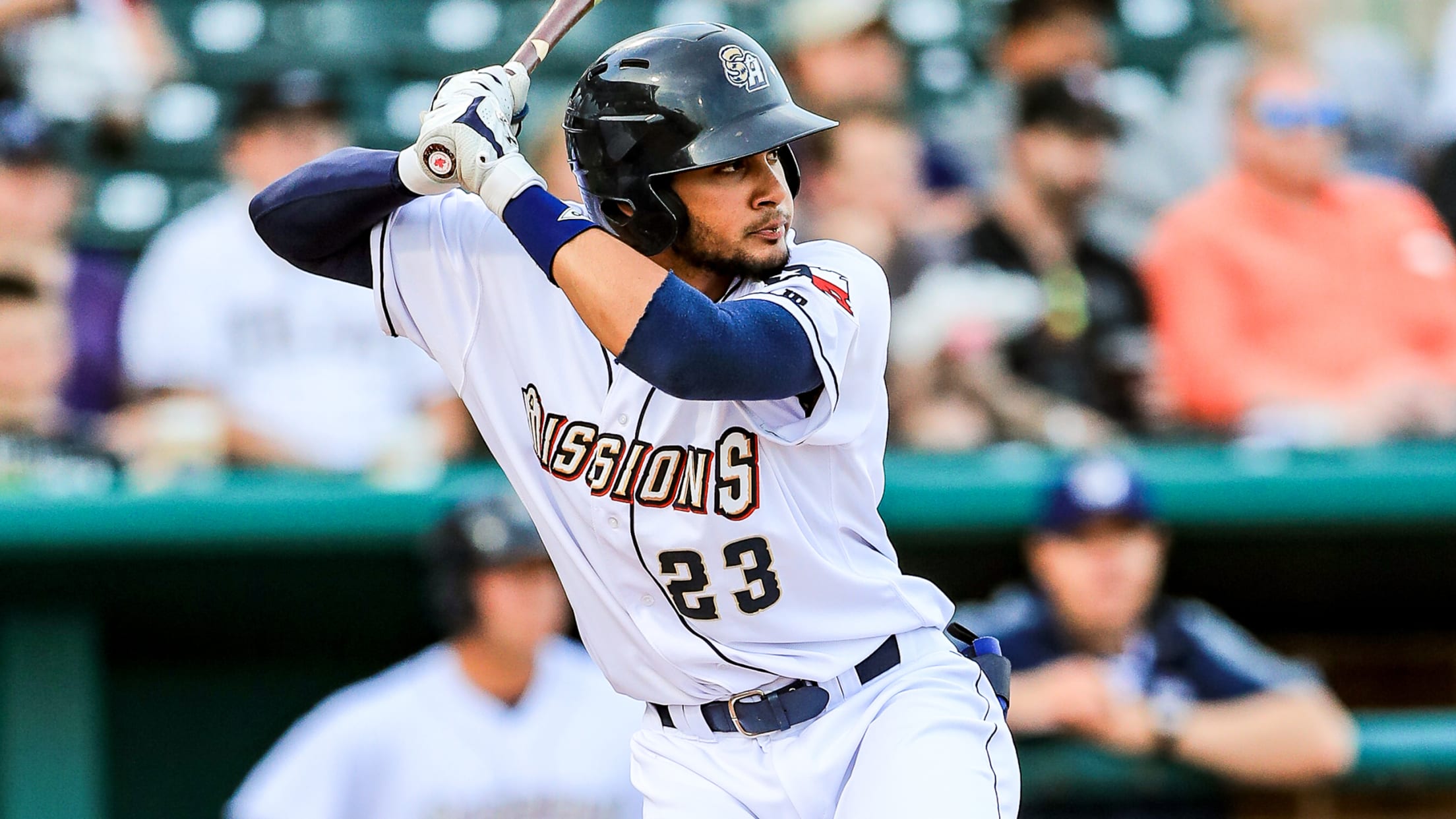 Each offseason, MiLB.com goes position by position across each system and honors the players -- regardless of age or prospect status -- who had the best seasons in their organization. Click here to locate your favorite club.Brighter days are on the horizon in sunny San Diego.The Padres have not finished higher than
The future is now for Padres' Urias
No. 22 overall prospect batted .420 in August with Chihuahuas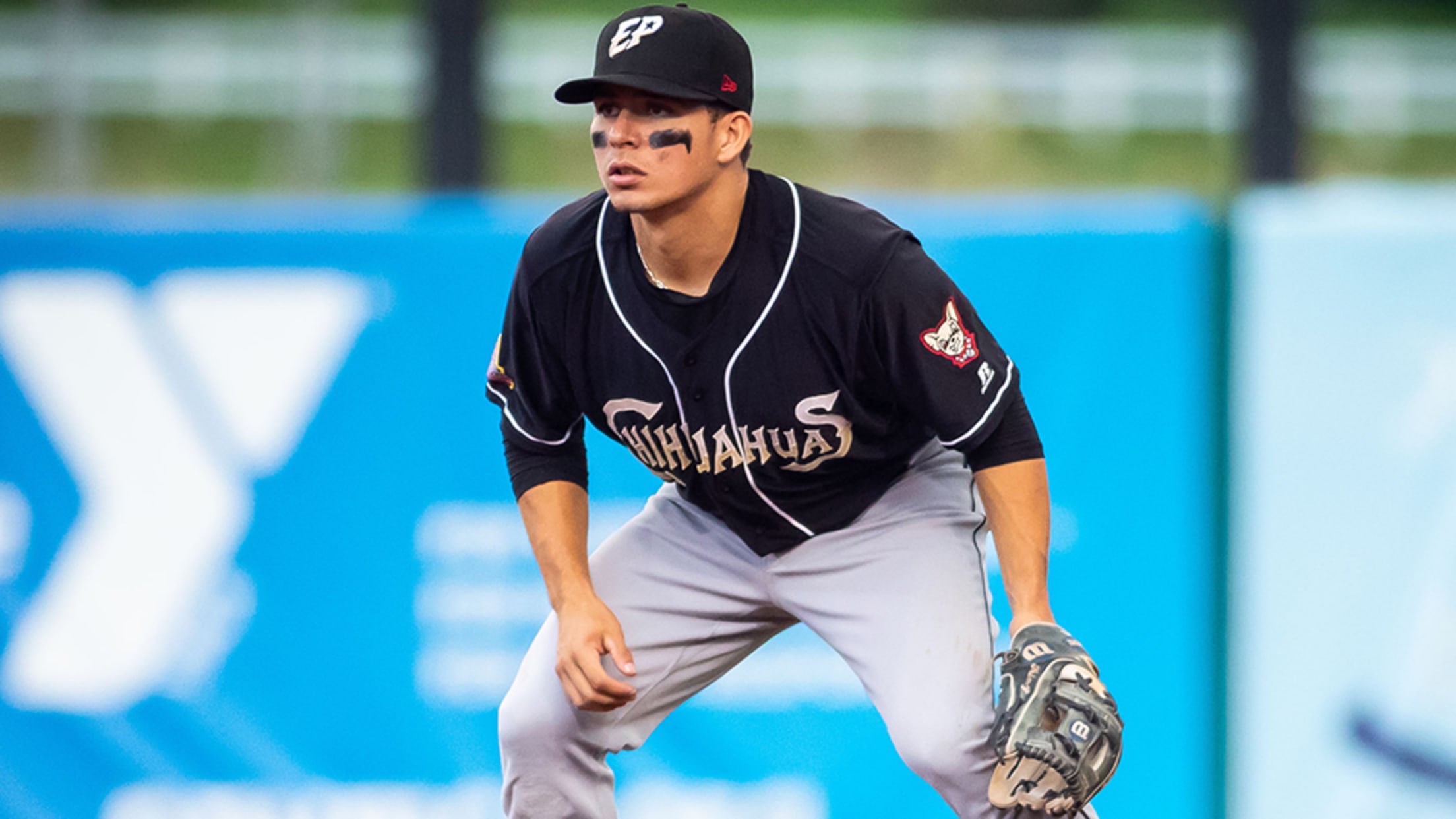 Luis Urías was already acknowledged as the best pure hitter in San Diego's system. He left no doubt by batting .420 in August.On Tuesday, he's expected to become a Major Leaguer. The 21-year-old second baseman will be called up Tuesday, the San Diego Union-Tribune reported Monday night.
2018 All-Pacific Coast League team announced
12-man roster highlighted by MLB Pipeline Top 100 prospects Luis Urias (No. 22), Alex Verdugo (No. 28) and Tyler O'Neill (No. 47)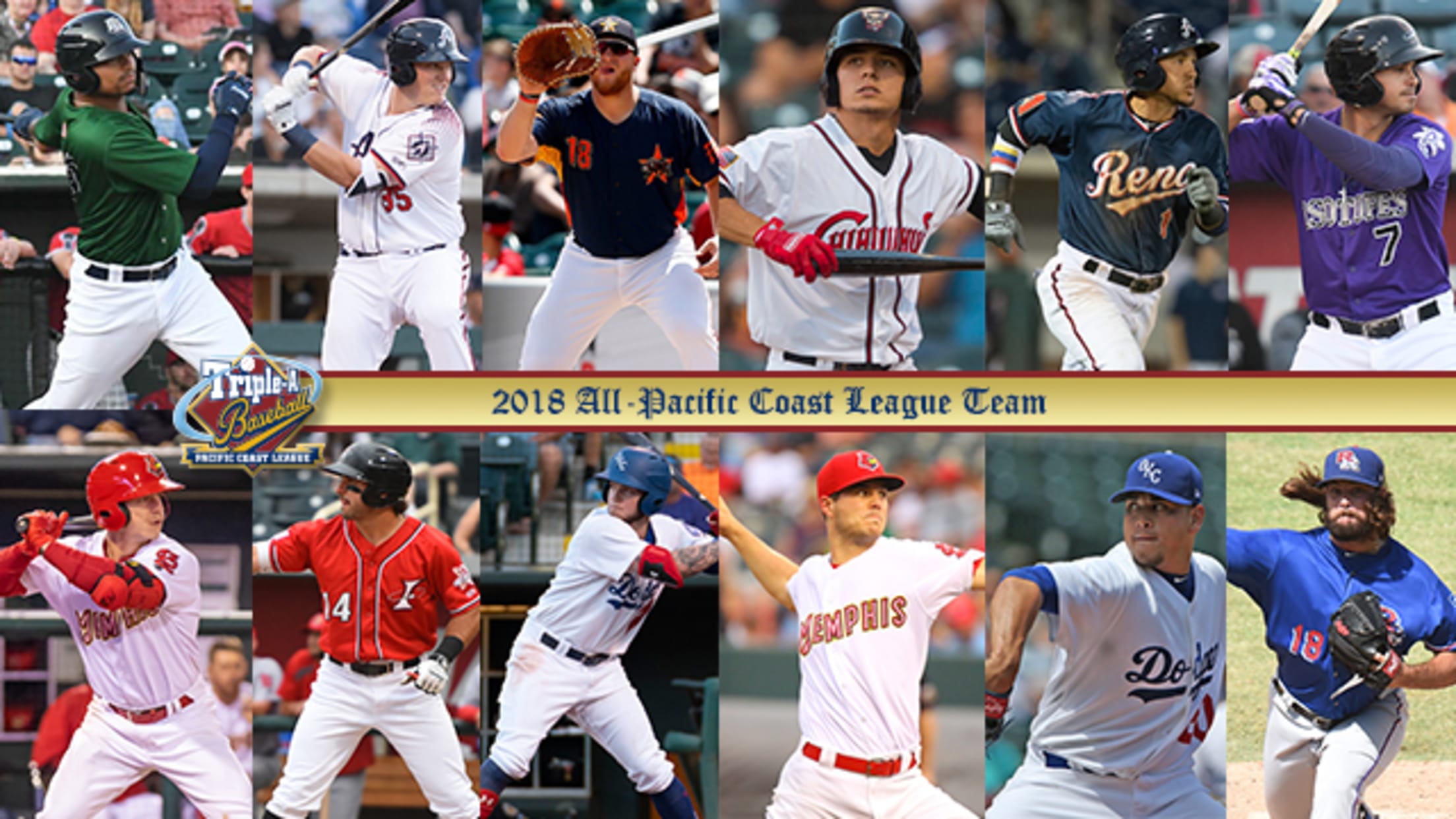 ROUND ROCK, Texas - With a week left in the 2018 regular season, the Pacific Coast League released Monday its end of the year All-Star team. The 12-man roster, which is assembled through a vote of the League's field managers, media representatives and broadcasters, features three players on MLB Pipeline's
Urias remains red-hot for Chihuahuas
Padres No. 4 prospect records third-straight three-hit game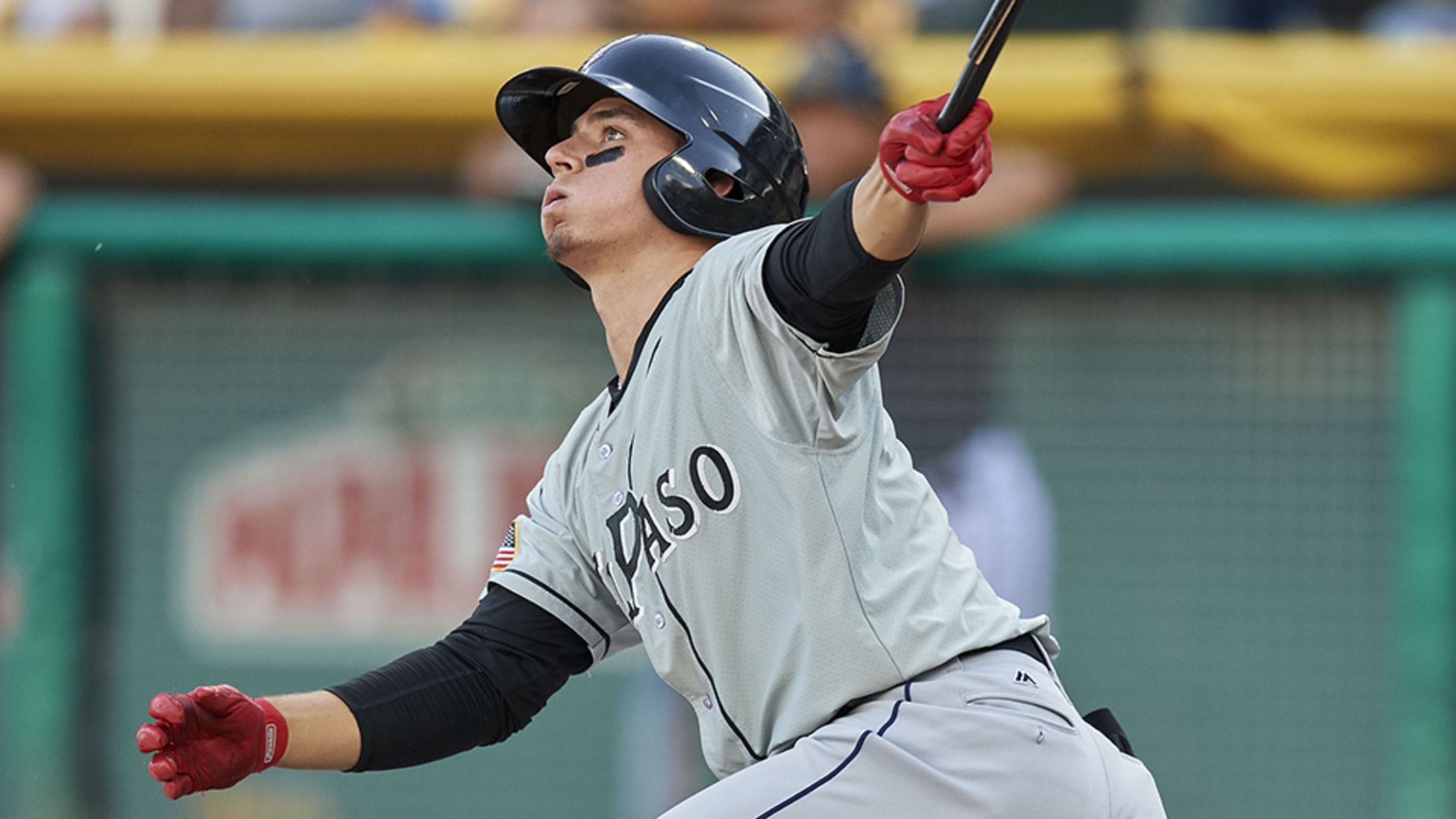 Luis Urías made a quick name for himself with his bat, winning MVP honors and the batting title in the California League in 2016 and leading the Texas League in on-base percentage a year later.As the Padres' No. 4 prospect nears the end of his first full season in the
Prospect Roundup: Games of Aug. 16
Kopech turns in another Knights gem; Urias adds to hot August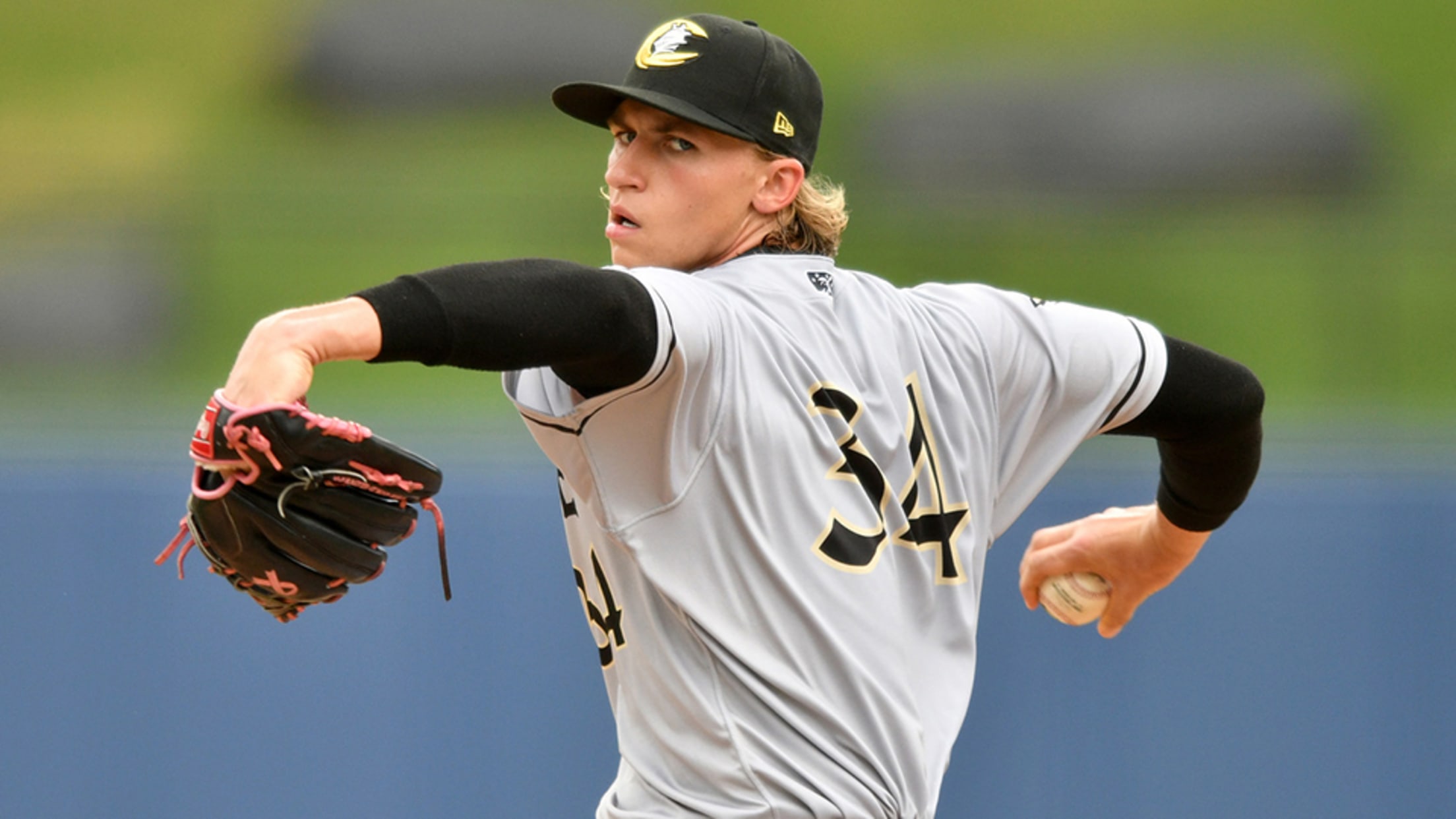 Theme of the dayDrama from AL East prospects: The Red Sox might be running away with the division on the Major League side, but in the Minors, two other American League East clubs are providing excitement. Yankees prospects Janson Junk, Austin DeCarr and Daniel Alvarez combined on Class A Charleston's
Prospect Roundup: Games of Aug. 14
Twins' Lewis stays hot in Florida; Jays' Tellez homers twice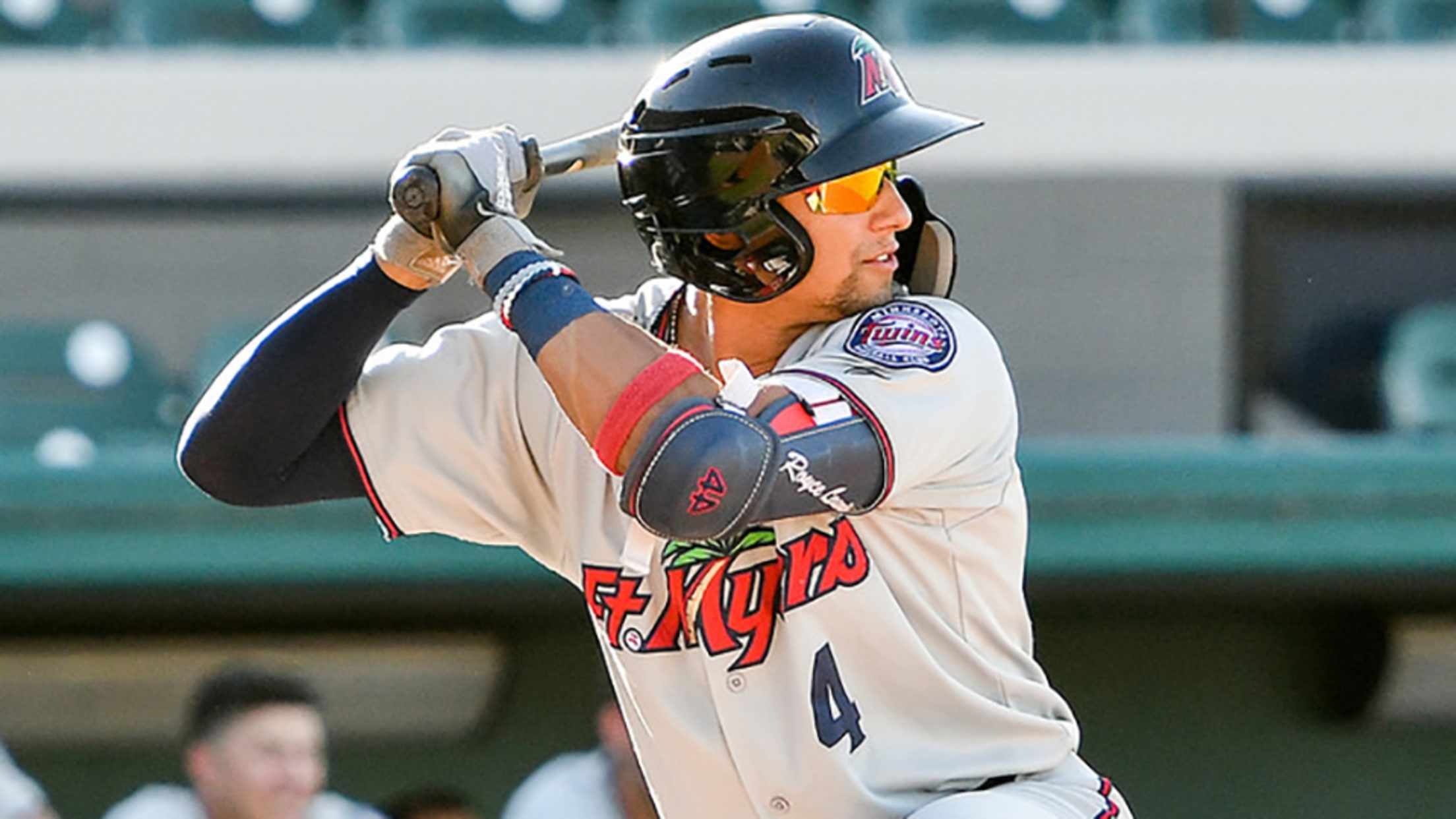 Theme of the dayNYPL steals the spotlight: The New York-Penn League held the final All-Star Game of the 2018 season in State College. Before the exhibition even began, Pirates first-rounder Travis Swaggerty was told that he was being promoted from Class A Short Season West Virginia to ... Class A
Chihuahuas' Urias stays hot with three hits
Padres No. 4 prospect reaches base four times, scores twice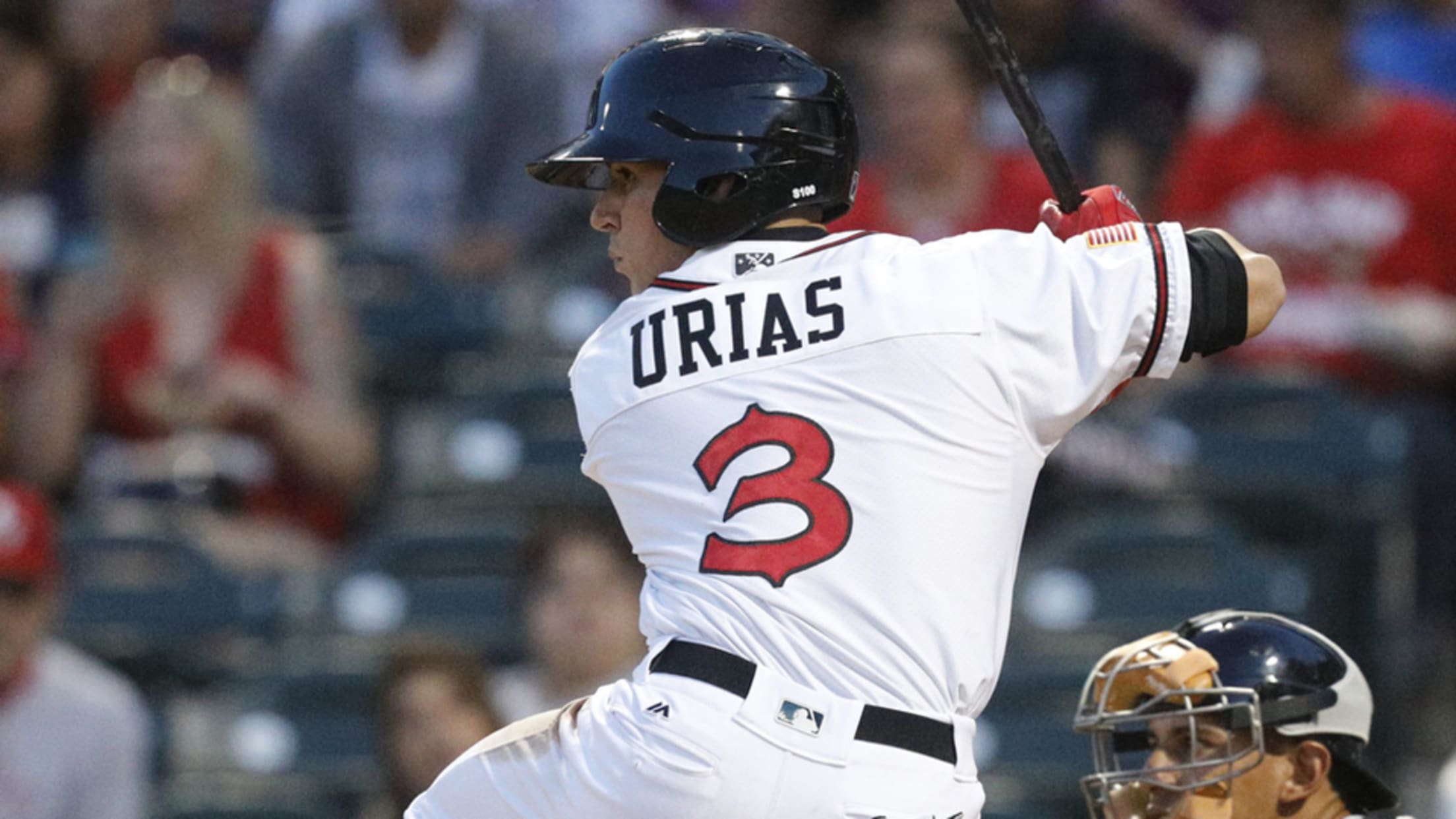 Luis Urías has been consistent in his inconsistency this year, but it hasn't stopped him from putting together a strong debut season in the Pacific Coast League.The fourth-ranked Padres prospect went 3-for-4 with a pair of doubles, a walk and two runs scored on Tuesday as Triple-A El Paso defeated Salt
Prospect Roundup: Games of Aug. 6
Padres' Urias keeps up August pace; Astros' Tucker goes deep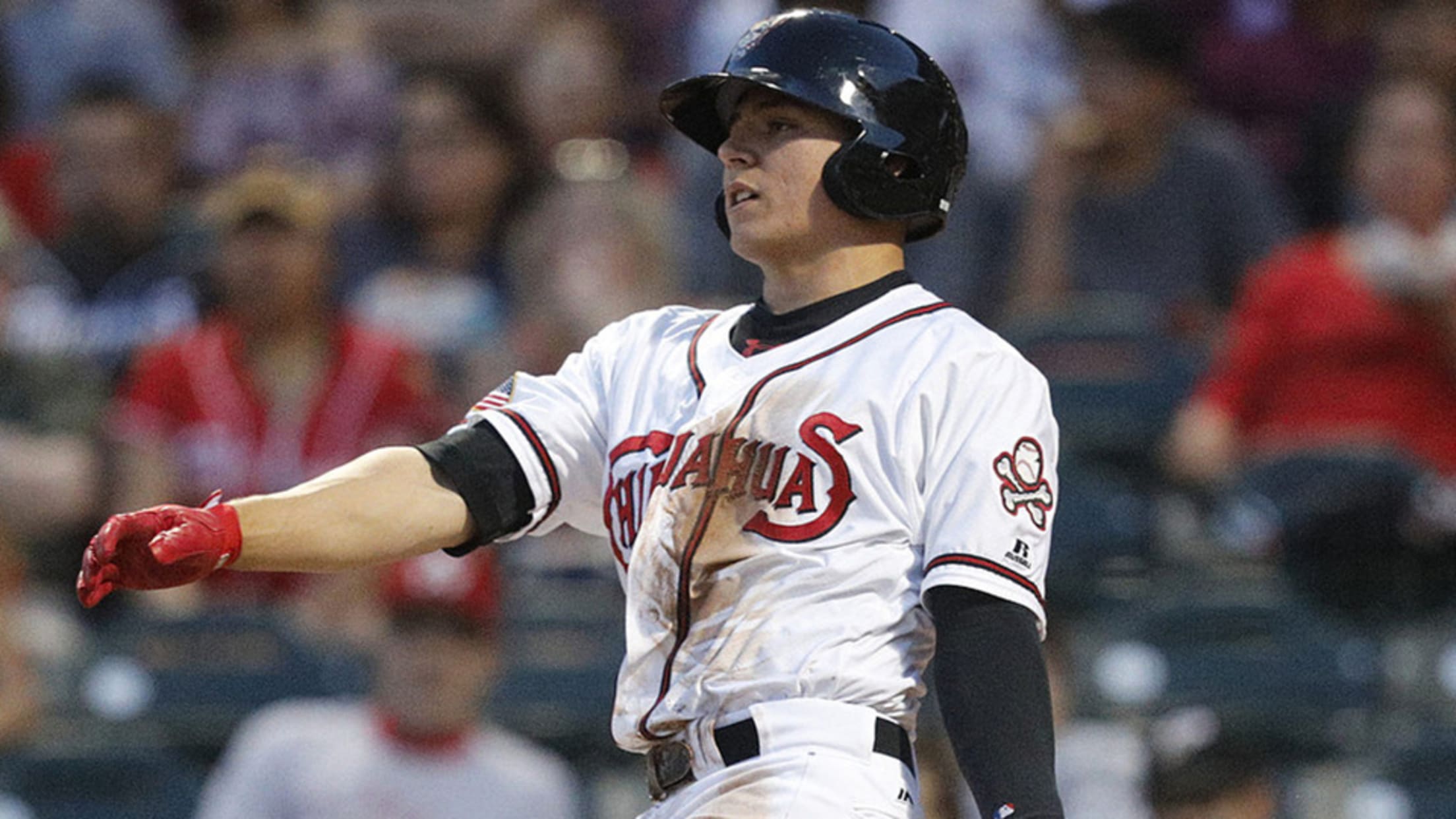 Theme of the dayFSL is the place to be: Minor League Twitter was ablaze Monday night when Yankees No. 12 prospectDeivi Garcia was perfect through seven innings for Class A Advanced Tampa in what was meant to be a seven-inning game. However, Tampa and Clearwater were tied, 0-0, after seven,