Knights Smoke Pigs 10-3 For 4th Straight Win
Cease strikes out nine for 3rd win of season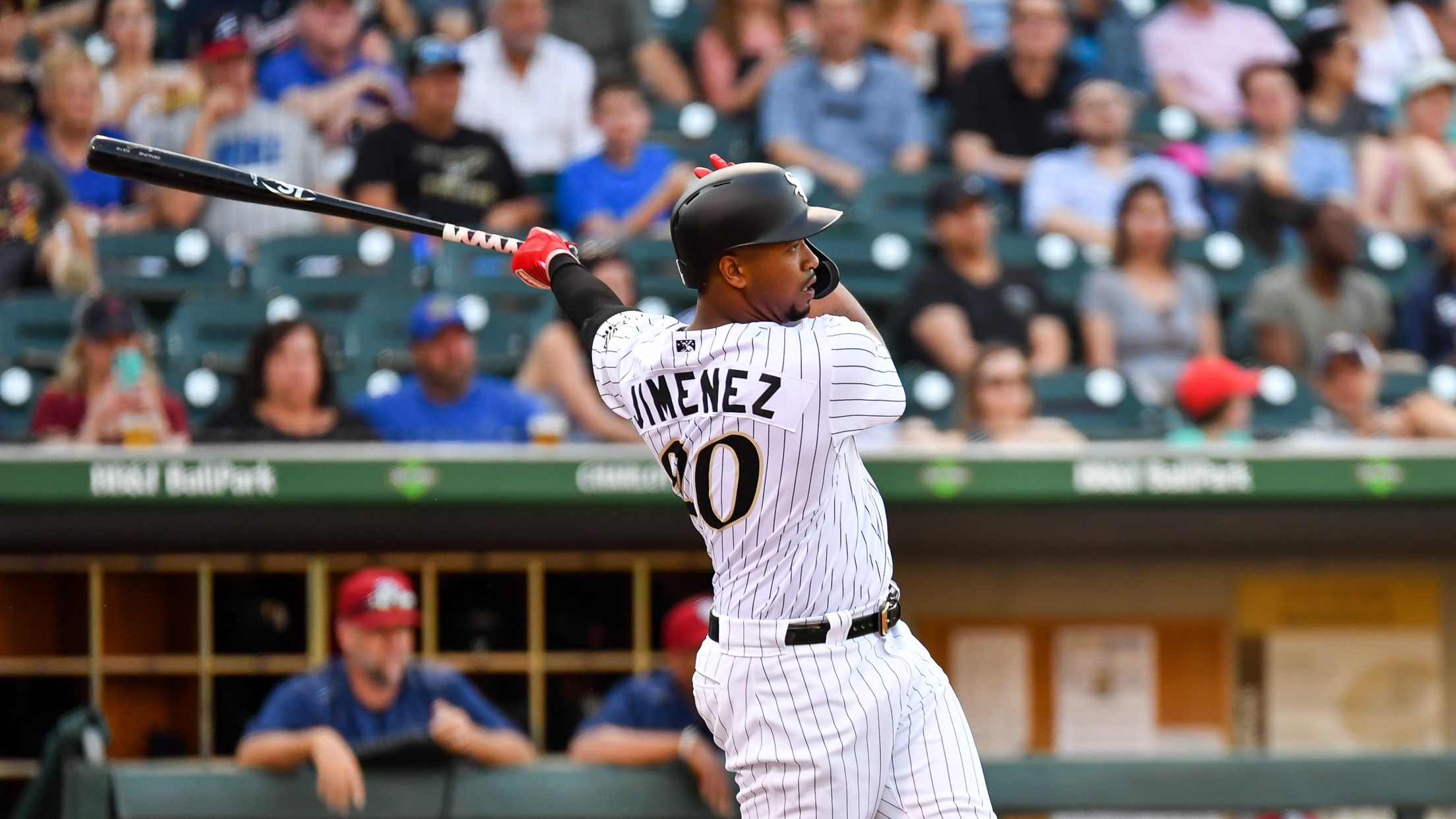 (UPTOWN CHARLOTTE, NC) - Backed by a great start on the mound and four towering home runs at the plate, the Charlotte Knights defeated the Lehigh Valley IronPigs 10-3 in front of a sellout crowd of 10,580 at BB&T Ballpark on Friday night.
Eloy lifts off for Knights in rehab game
Top White Sox prospect is 6-for-16 in four Triple-A contests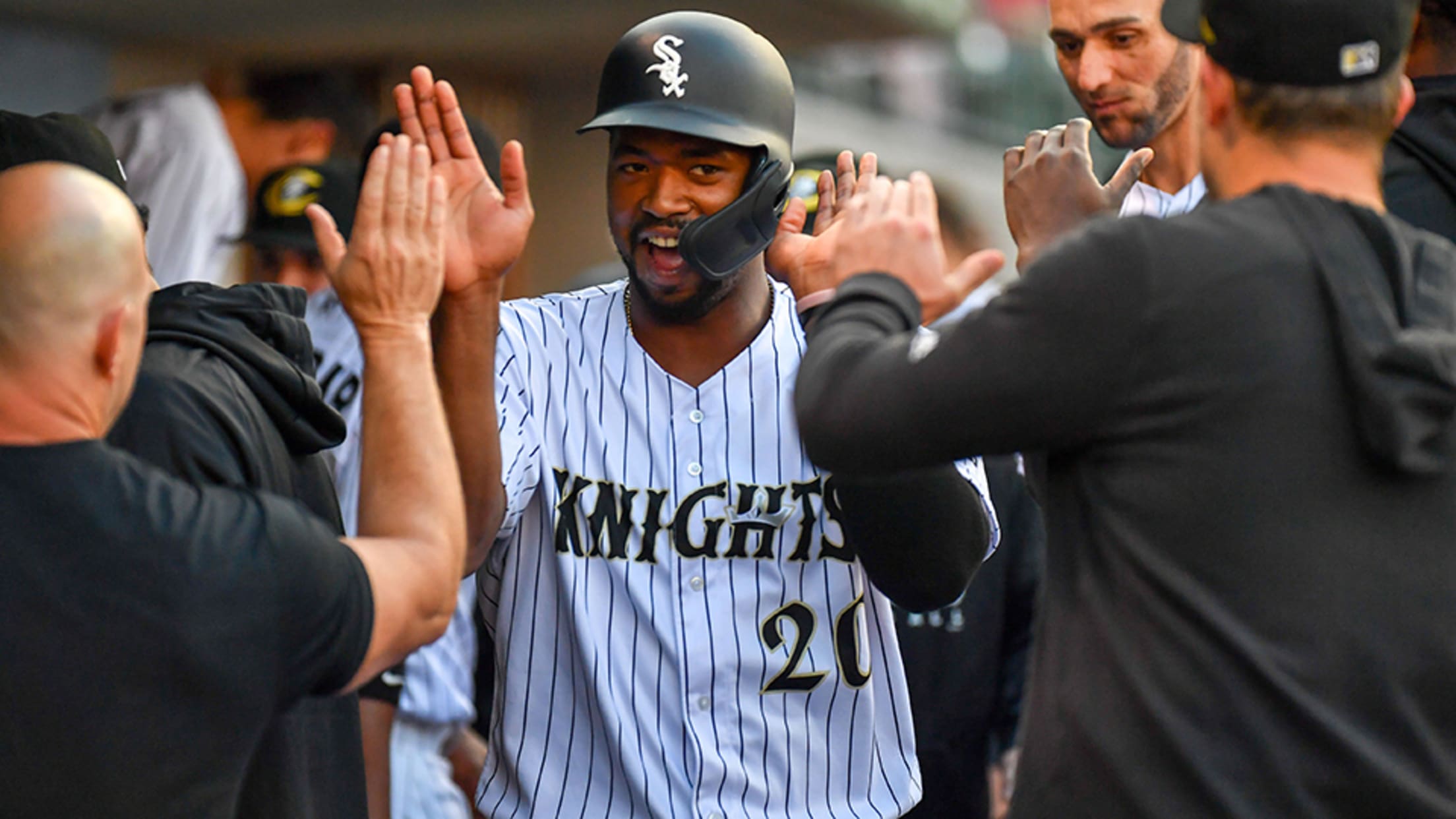 Eloy Jiménez has no plans to stay long with Triple-A Charlotte, but he's making the most of his time with his old club.The top White Sox prospect drilled a solo homer and singled in the Knights' 10-2 win over Lehigh Valley on Friday at BB&T Ballpark. He's 6-for-16 with two
Eloy Jiménez to Begin Rehab Assignment with Knights Tonight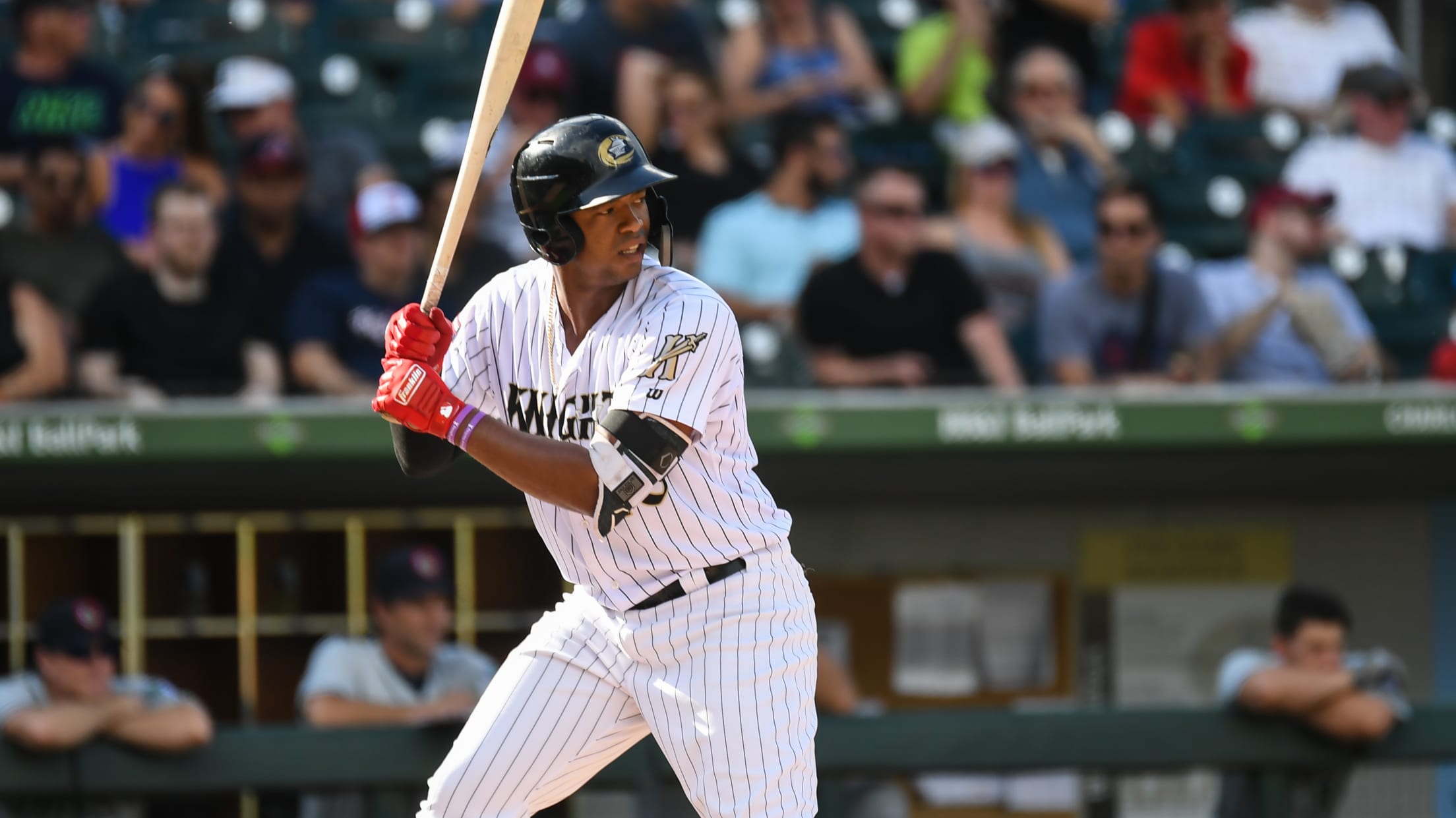 (UPTOWN CHARLOTTE, NC) -- Chicago White Sox outfielder Eloy Jiménez, who is currently on the team's 10-day Injured List, will begin a Major League Baseball rehab assignment with the Charlotte Knights starting tonight at BB&T Ballpark in Uptown Charlotte. The Knights will open an exciting six-game homestand from BB&T Ballpark
Top prospects opening 2019 in the Majors
Tatis, Jiménez, Robles lead large crop on MLB's Opening Day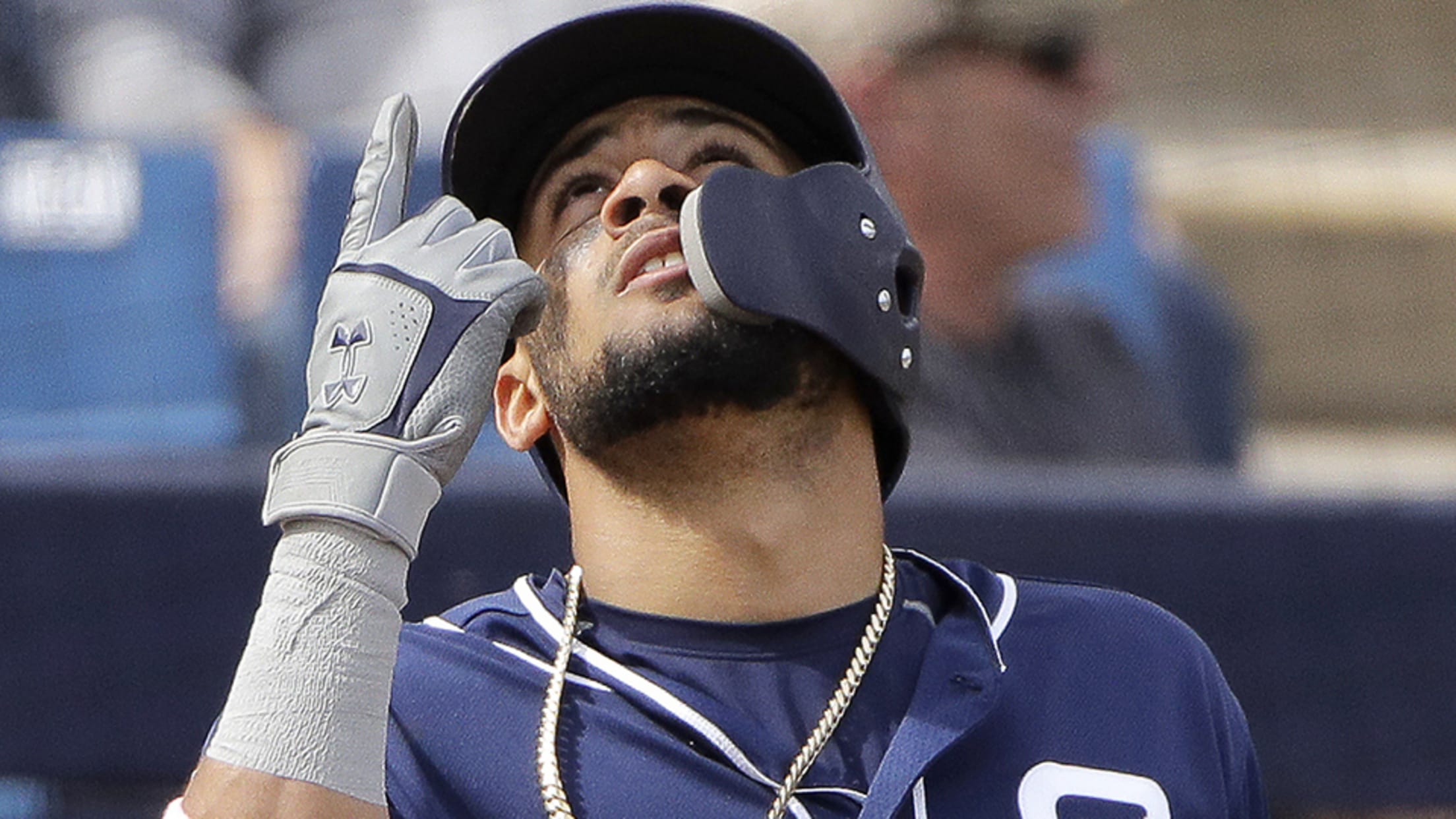 Are the tides turning?This is perhaps the most aggressive teams have been in pushing top prospects to the Major Leagues in recent memory. In 2018, nine of MLB.com's Top 100 Prospects found themselves on Major League Opening Day rosters. This year -- when 28 of the game's 30 clubs will
Former Dash star Jiménez makes White Sox Opening Day roster
Winston-Salem alumnus set to start 2019 season in Chicago's outfield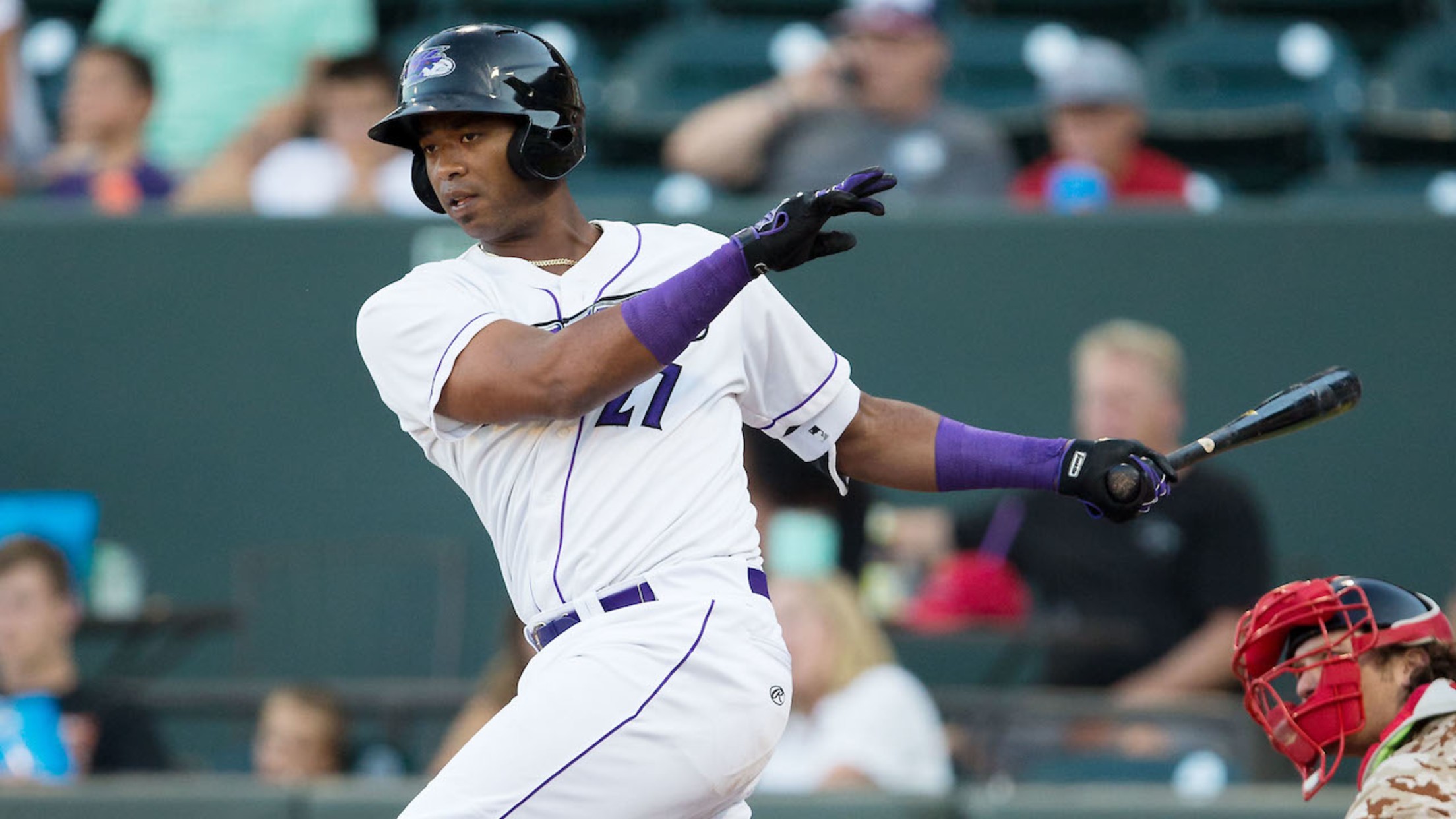 WINSTON-SALEM, N.C. (March 26, 2019) - The Chicago White Sox announced Tuesday that former Dash outfielder Eloy Jiménez, who is rated the third-best prospect in baseball by MLB Pipeline, has made the team's Opening Day roster and is slated to start on Thursday at Kansas City.When Jiménez takes the field
Windy City beckons Eloy to The Show
Baseball's No. 3 prospect ready to make Major League debut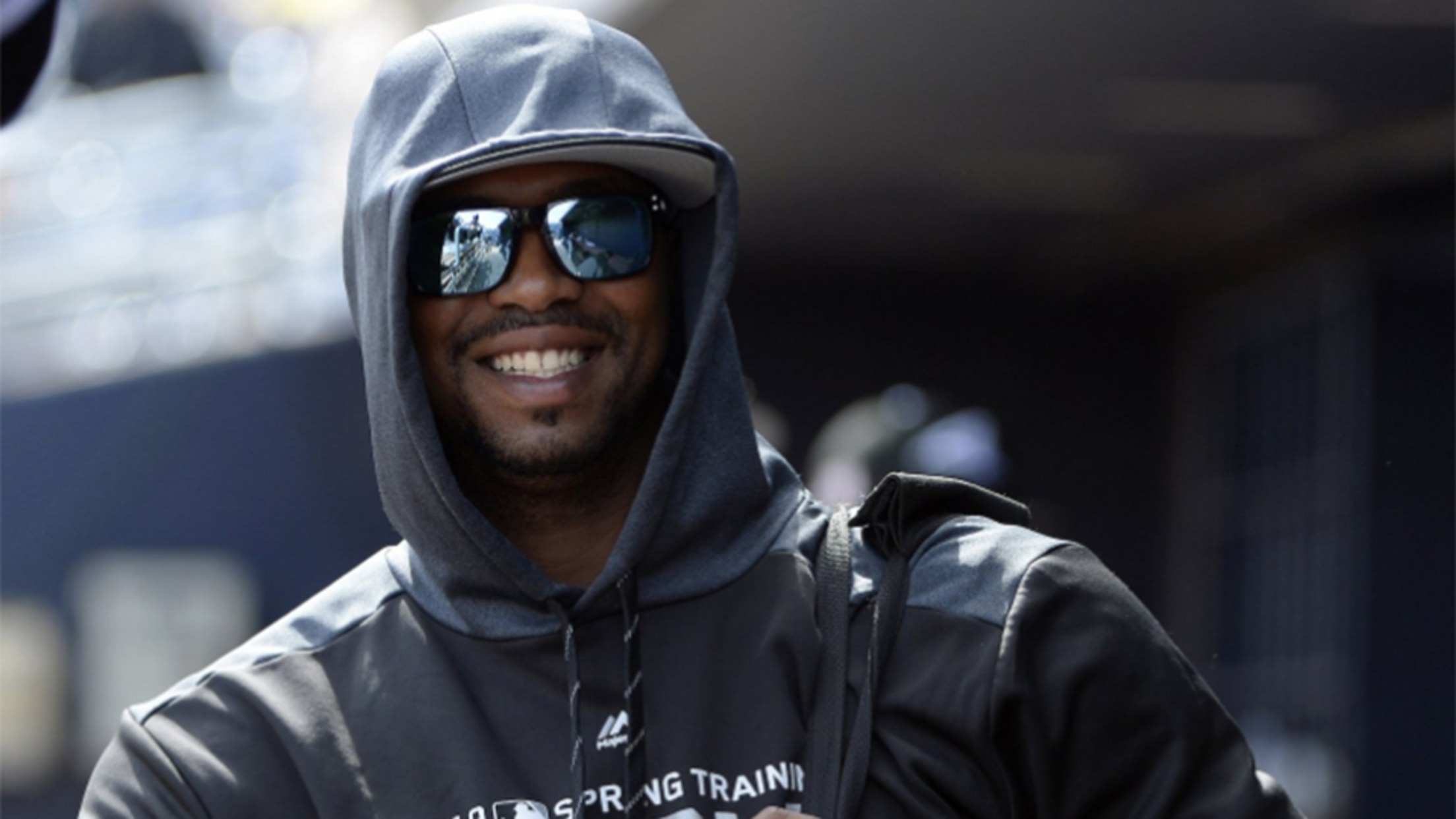 Days after becoming a multi-millionaire, Eloy Jiménez now can call himself a Major Leaguer as well.The No. 3 prospect in baseball will be on the Opening Day roster when the White Sox begin their season against the Royals in Kansas City. Two of baseball's top three prospects found out they
Eloy celebrates contract with perfect day
Top White Sox prospect goes 3-for-3 with solo homer, walk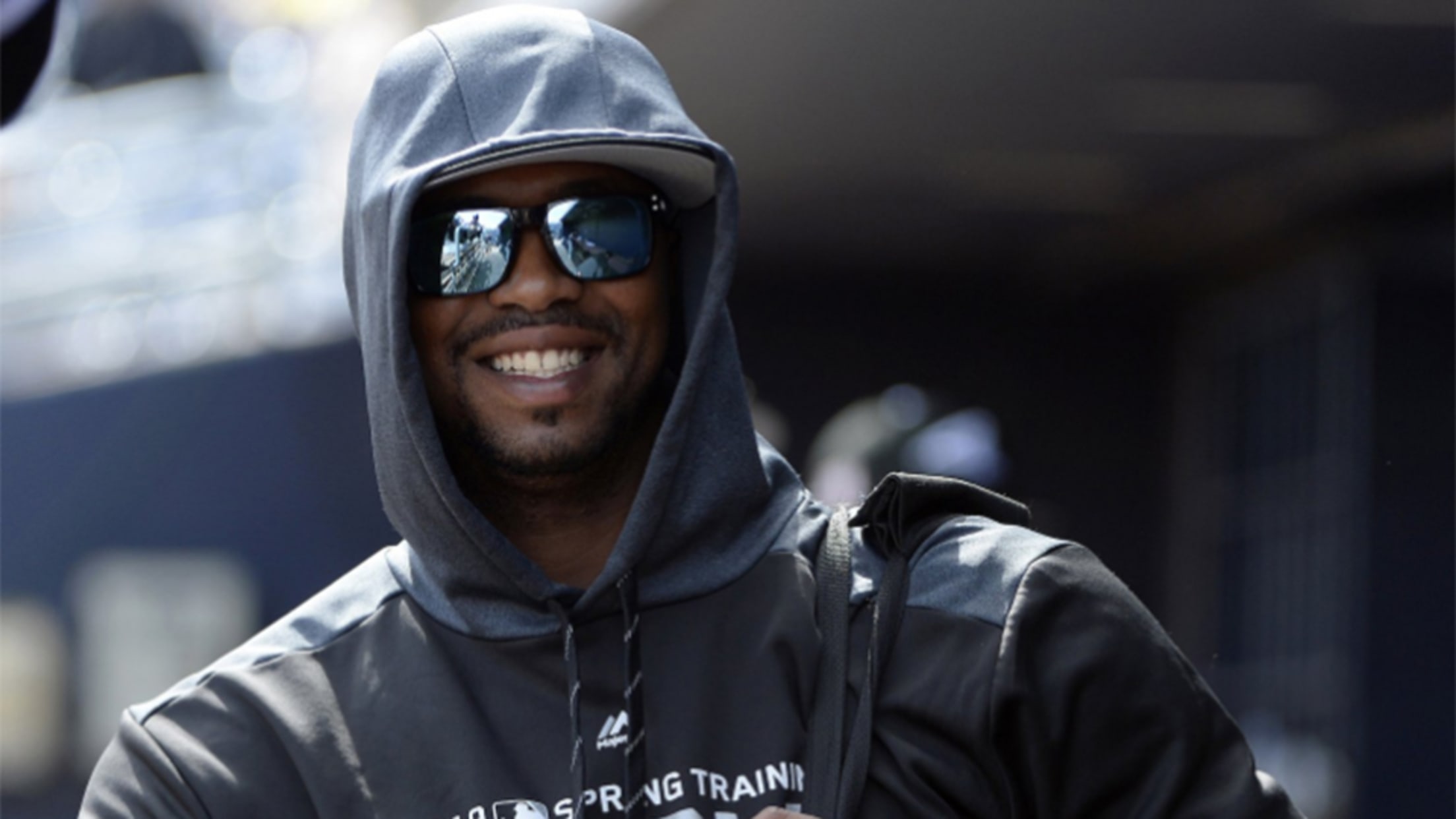 Eloy Jiménez played like a man with a new contract. The top White Sox prospect homered and reached in all four plate appearances Saturday in a 5-1 Cactus League victory over the Dodgers at Camelback Ranch. 
White Sox sign Eloy to six-year contract
No. 3 overall prospect gets $43 million; options run through '26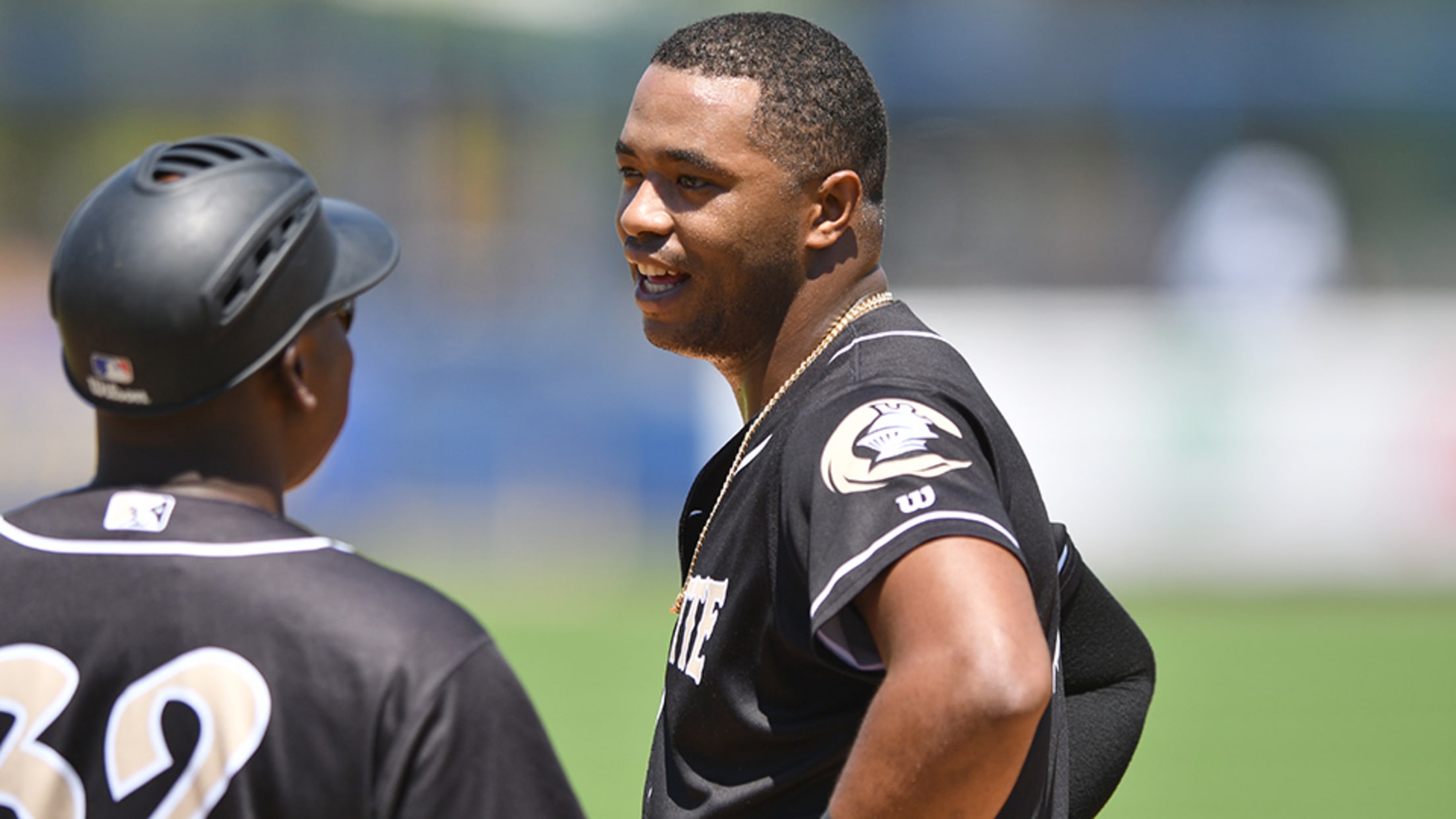 Jon Singleton. Scott Kingery. Eloy Jiménez.MLB.com's No. 3 overall prospect joined rare company by signing a long-term contract before making his Major League debut. The White Sox made it official on Friday, inking their top prospect to a six-year, $43 million deal with two club options that could run through
White Sox Prospect Primer: Rebuild in bloom
Jimenez, Cease closing in on South Side; Madrigal not far behind
Some players are on the verge of stardom, others are entering a crucial phase of their development and still others are getting their first tastes of full-season ball. With the 2019 season approaching, MiLB.com takes a look at the most intriguing prospects from each MLB organization.Major League-ready: Eloy Jiménez, OFThe
Toolshed: Prospect promotion predictions
Month-by-month forecast of when top talent may see The Show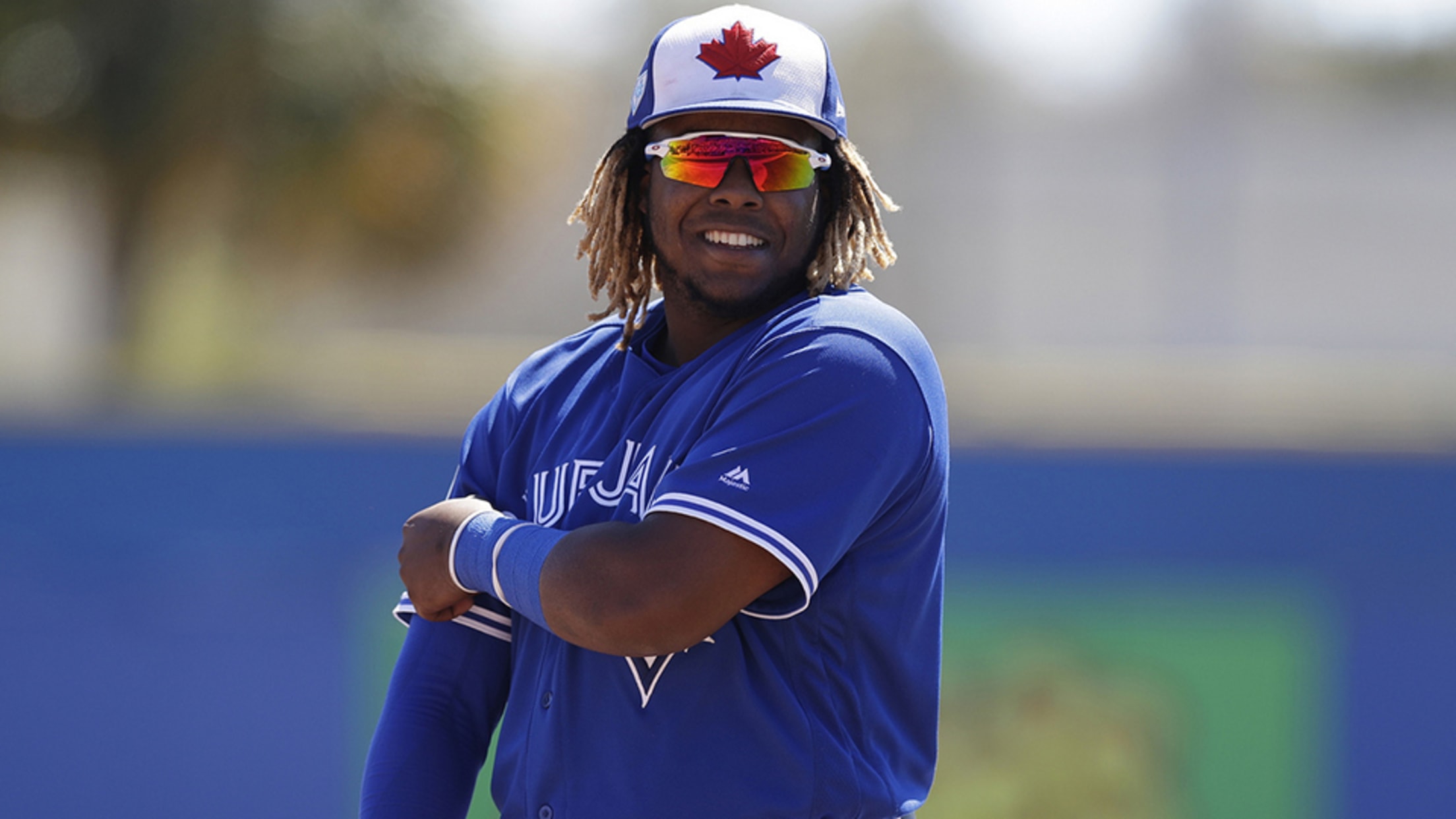 It's the most frequently fielded question at MiLB.com and other prospect sites and publications.When is he getting called up?
Farm system rankings: Position players 10-1
Rays still loaded; Jays have talent to back top prospect Vlad Jr.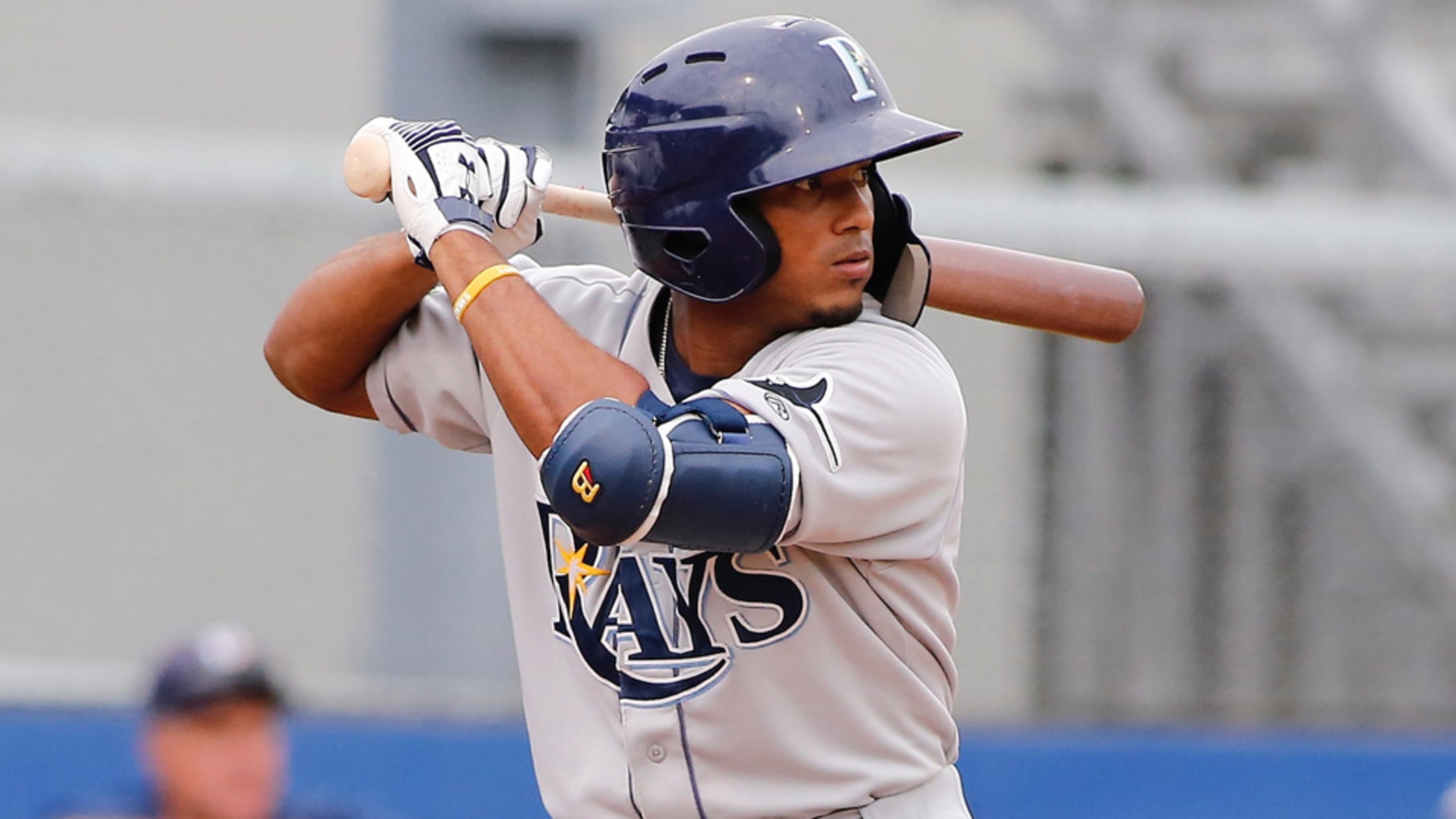 With the 2019 season rapidly approaching, MiLB.com is looking at the state of all 30 farm systems over the next month and ranking them in several different ways. The first installment, broken into three parts, focuses on position players and considers the quality and quantity of top talent in each
Toolshed: 2019 Spring Training preview
Top-100 prospects head to Arizona, Florida with plenty to prove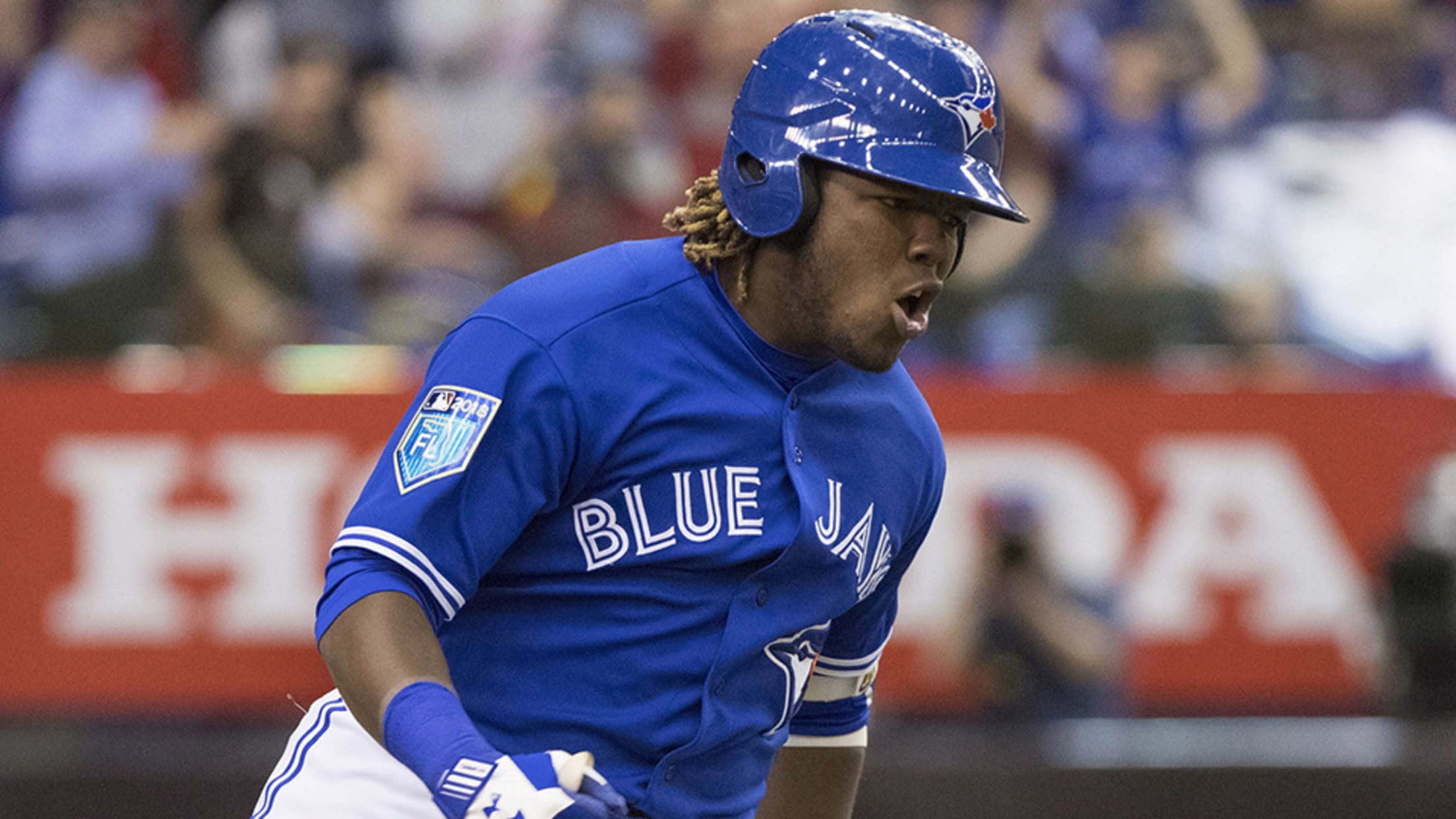 Pitchers and catchers are coming, pitchers and catchers are coming.One of the most optimistic times of the year arrived Sunday when pitchers and catchers reported to Oakland Athletics camp in Mesa, Arizona, officially beginning Spring Training in 2019. Most other tandems will report Tuesday and Wednesday with position players coming
Vlad Jr. tops new prospect rankings
Padres boast 10 players, including Tatis Jr., seven pitchers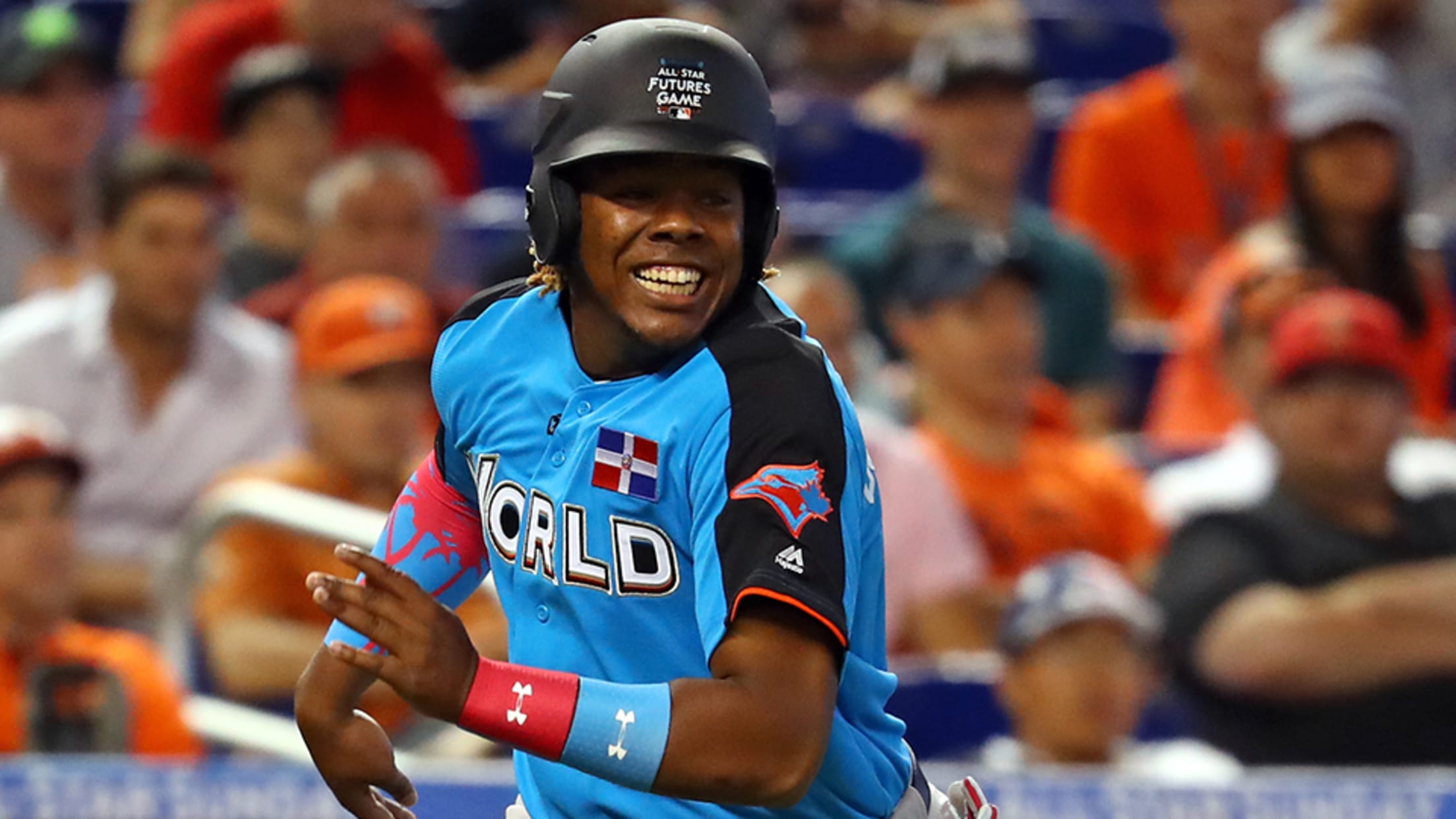 Blue Jays third baseman Vladimir Guerrero Jr. retains top billing on MLB Pipeline's new Top 100 prospects list, slotting in just ahead of another player with a Major League upbringing, Padres shortstop Fernando Tatis Jr., who leads a group of 10 Friars to make the cut.After breaking camp with Double-A
2019 Prospect Projections: AL Central rookies
Jimenez ready to bash as White Sox make turn toward contention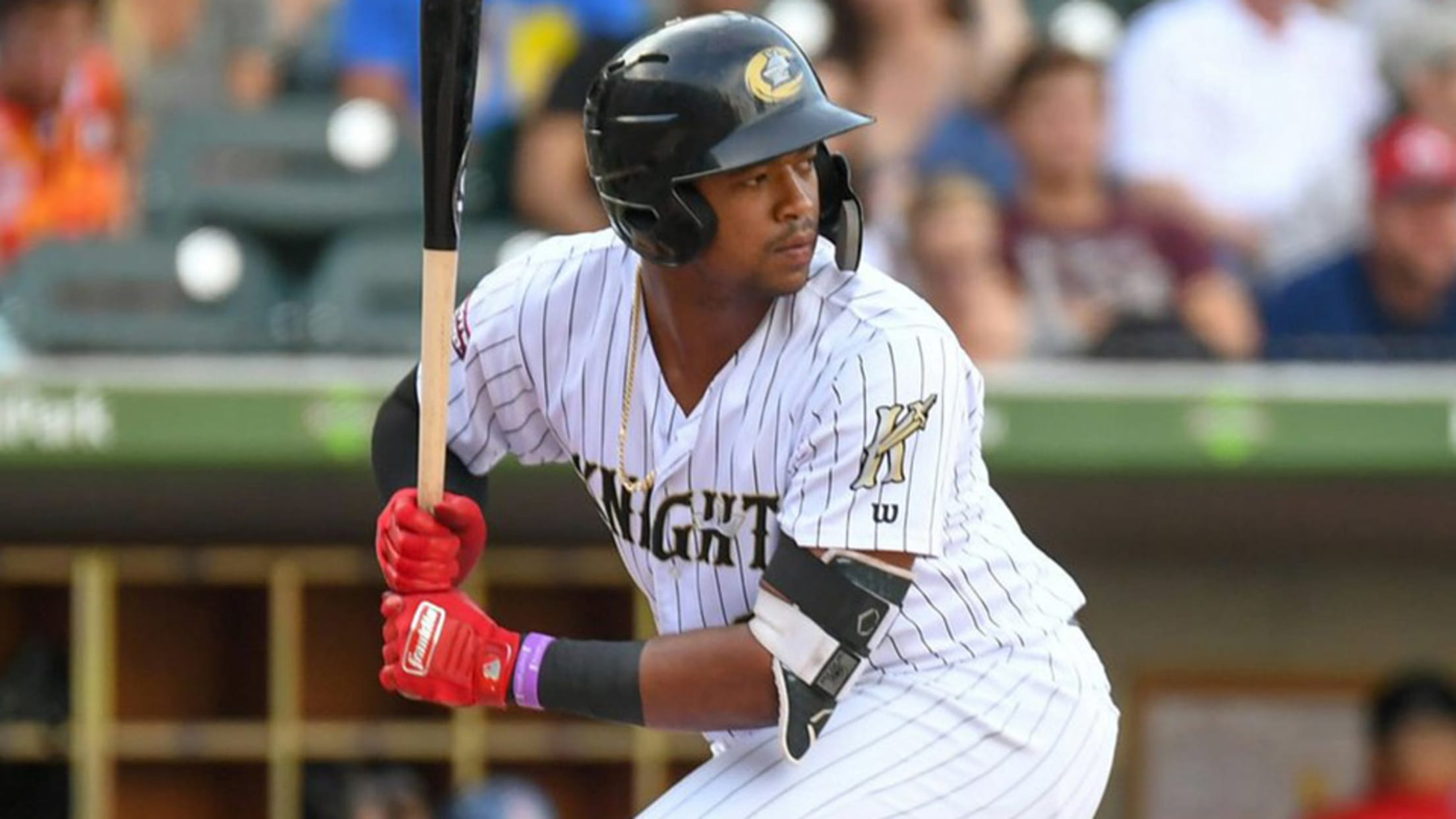 This is the third in a six-part Toolshed series that uses FanGraphs' Steamer600 projections to look at how prospects would fare over a full Major League season in 2019. The system bases its forecast on 600 plate appearances for position players, 450 plate appearances for catchers, 200 innings for starting
Toolshed selects the 2018 All-MiLB Team
Guerrero, Jimenez, Paddack were among the best of the best
Each offseason, MiLB.com goes position by position for every farm system and honors the players -- regardless of age or prospect status -- who had the best seasons in their organization. The result is our Organization All-Star series, which is now in the books for 2018.This edition of Toolshed caps the
Report: White Sox to shut down Jiménez
Baseball's No. 3 prospect suffered quad injury in winter league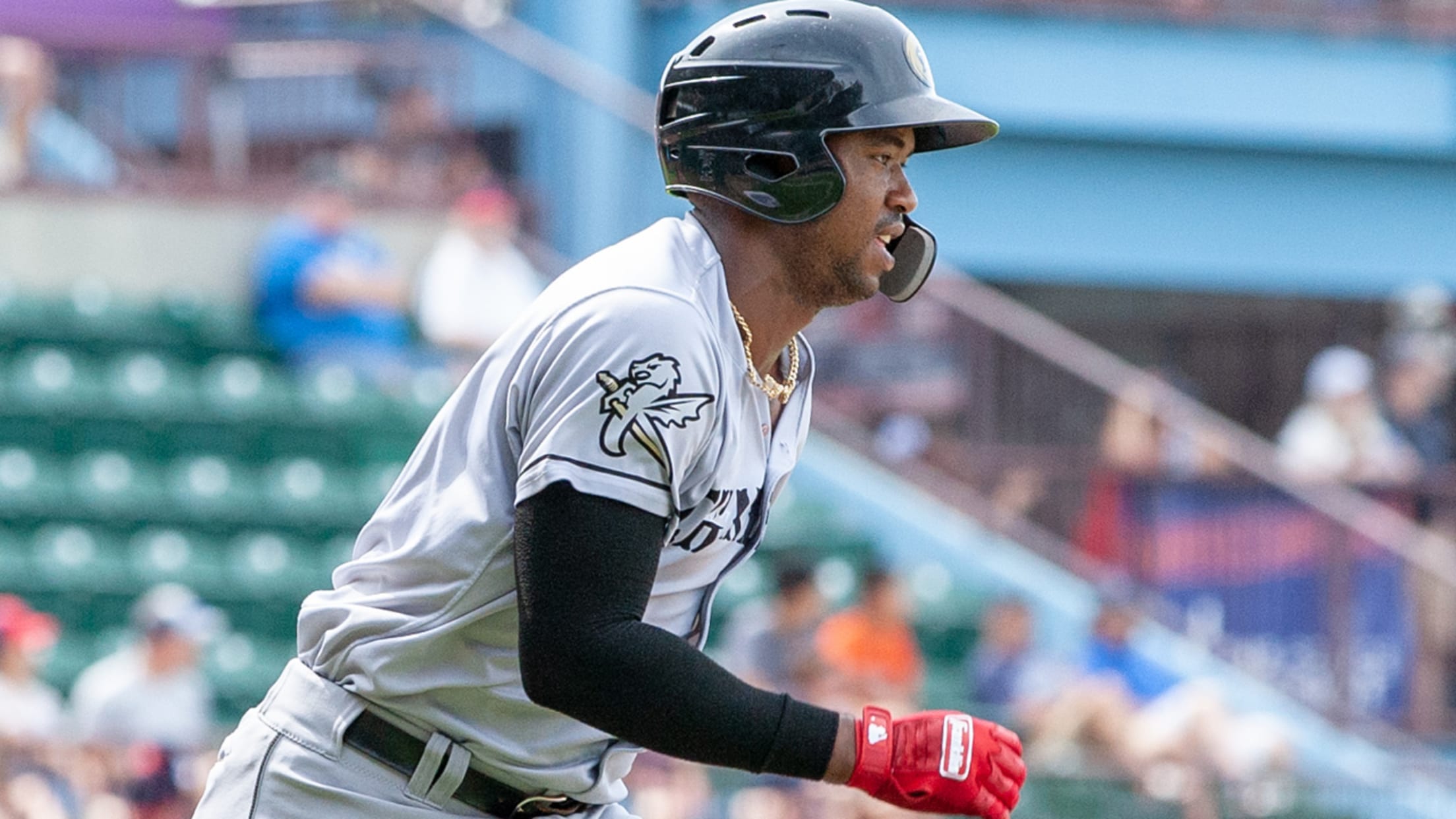 Eloy Jiménez has made a solid impression during his limited time in winter ball. Now, he'll have to wait until spring for more.Baseball's No. 3 overall prospect is likely headed for an early end to his Dominican Winter League season after suffering a quad injury, according to a report from
Padres' Tatis continues swinging hot bat
Shortstop tallies five doubles for the week in Winter League ball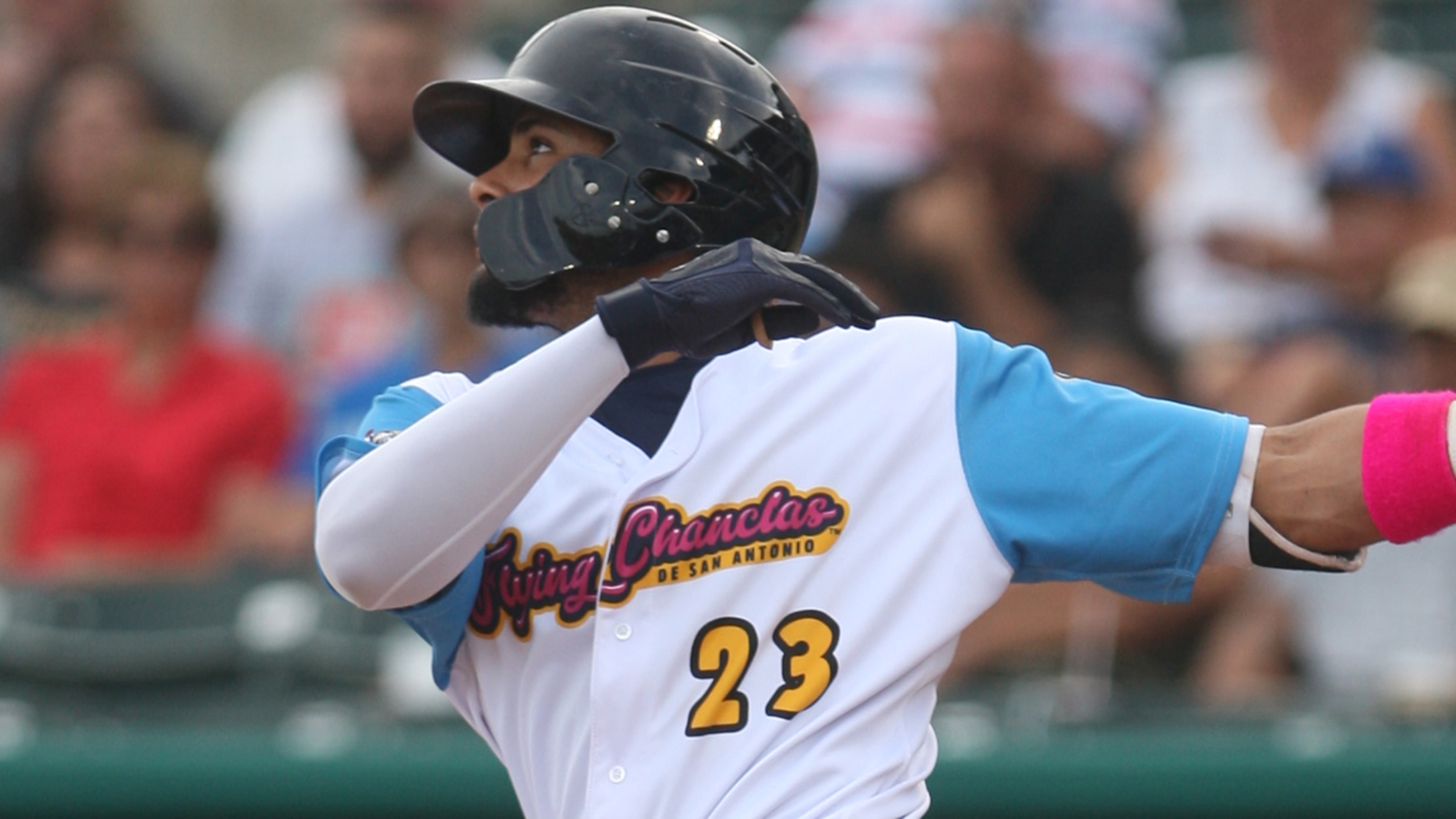 Though the Arizona Fall League is in the books, that doesn't mean baseball is over for the year. Winter leagues are going on across the globe with top prospects getting in extra at-bats and innings before the 2019 season. Here's a look at some of baseball's top ranked prospects who
Cardinals' Urias having blast in winter ball
St. Louis prospect belts four homers, drives in eight in two games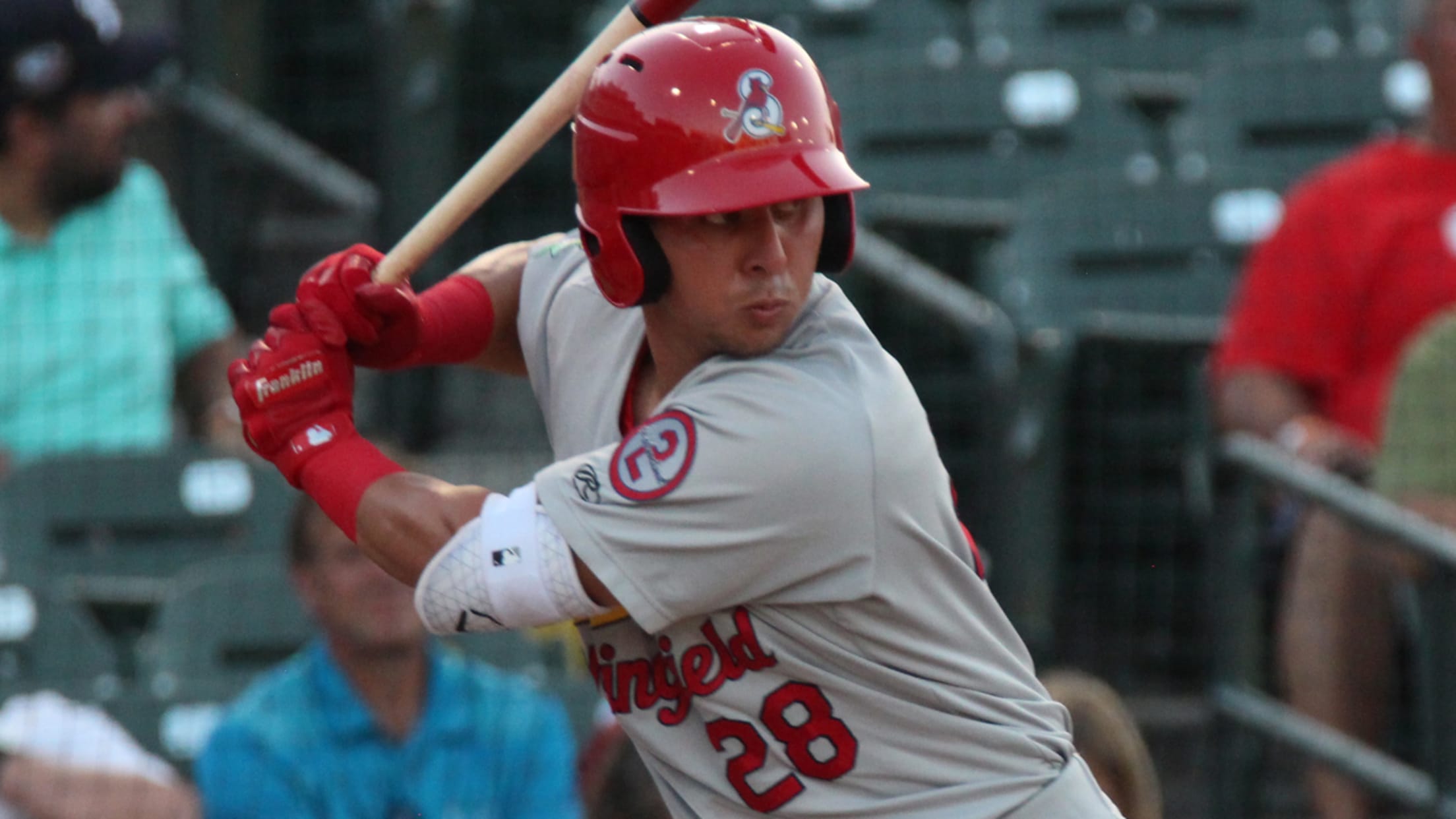 Though the Arizona Fall League is in the books, baseball isn't over for the offseason. Winter Leagues are going on in the Caribbean with top prospects getting in extra at-bats and innings before the 2019 season. Here's a look at some of the top ranked prospects who fared best over
Jimenez opens winter ball with slam
Top White Sox prospect collects two hits in Dominican debut
Whenever Eloy Jiménez is wielding a bat, there's a good chance he's connecting on a few hard hit balls. He did it again on Friday night. The top White Sox prospect belted a grand slam on a two-hit night in his Dominican Winter League debut, but the Gigantes del Cibao fell
Eloy sparkles as White Sox continue rebuild
No. 3 overall prospect ascended to International League, thrived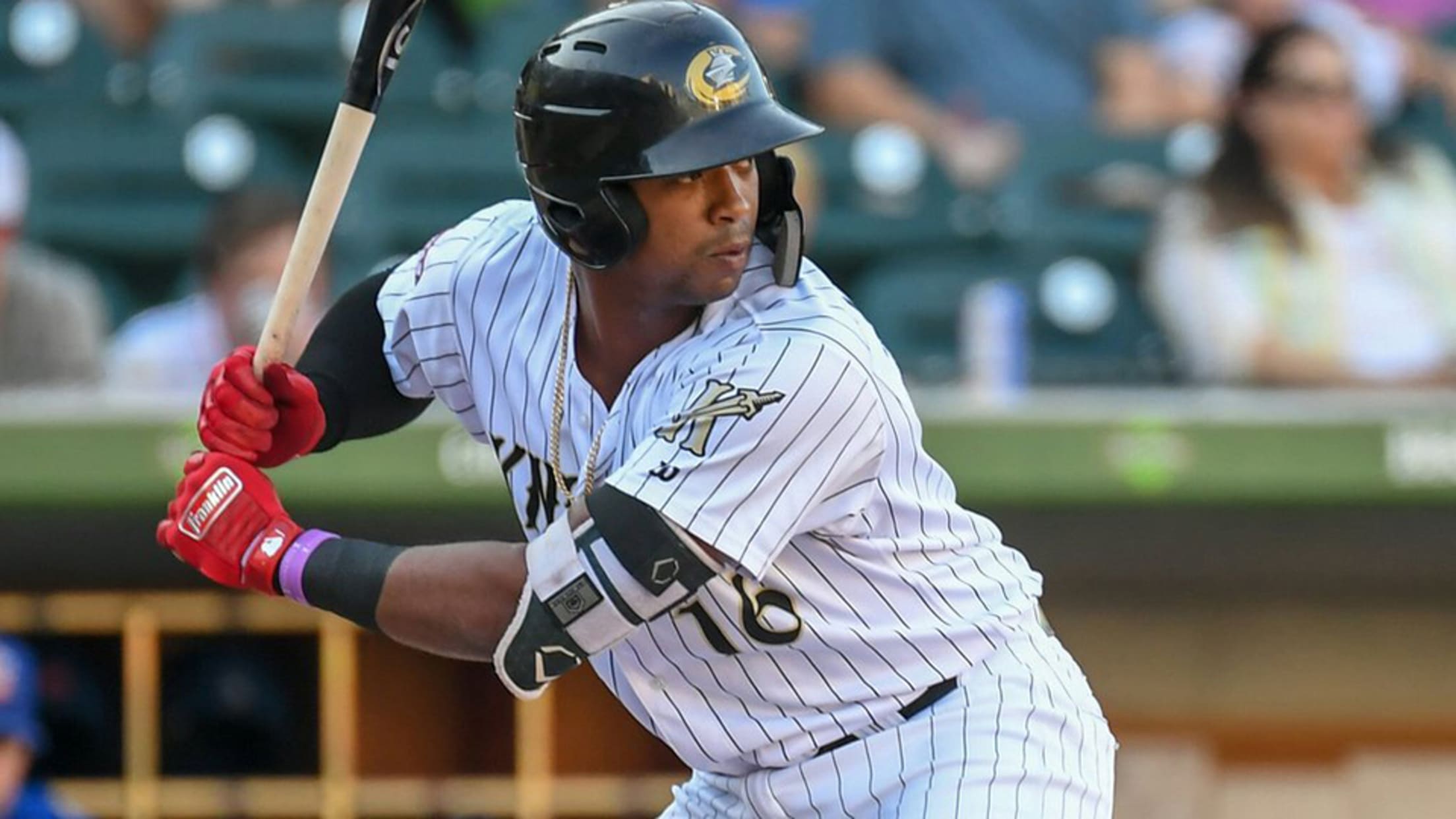 Each offseason, MiLB.com goes position by position across each system and honors the players -- regardless of age or prospect status -- who had the best seasons in their organization. Click here to locate your favorite club.The White Sox went all-in on a rebuild before the 2017 season when they
2018 Southern League Records
A Brief List of Records Tied or Broken During the 2018 Season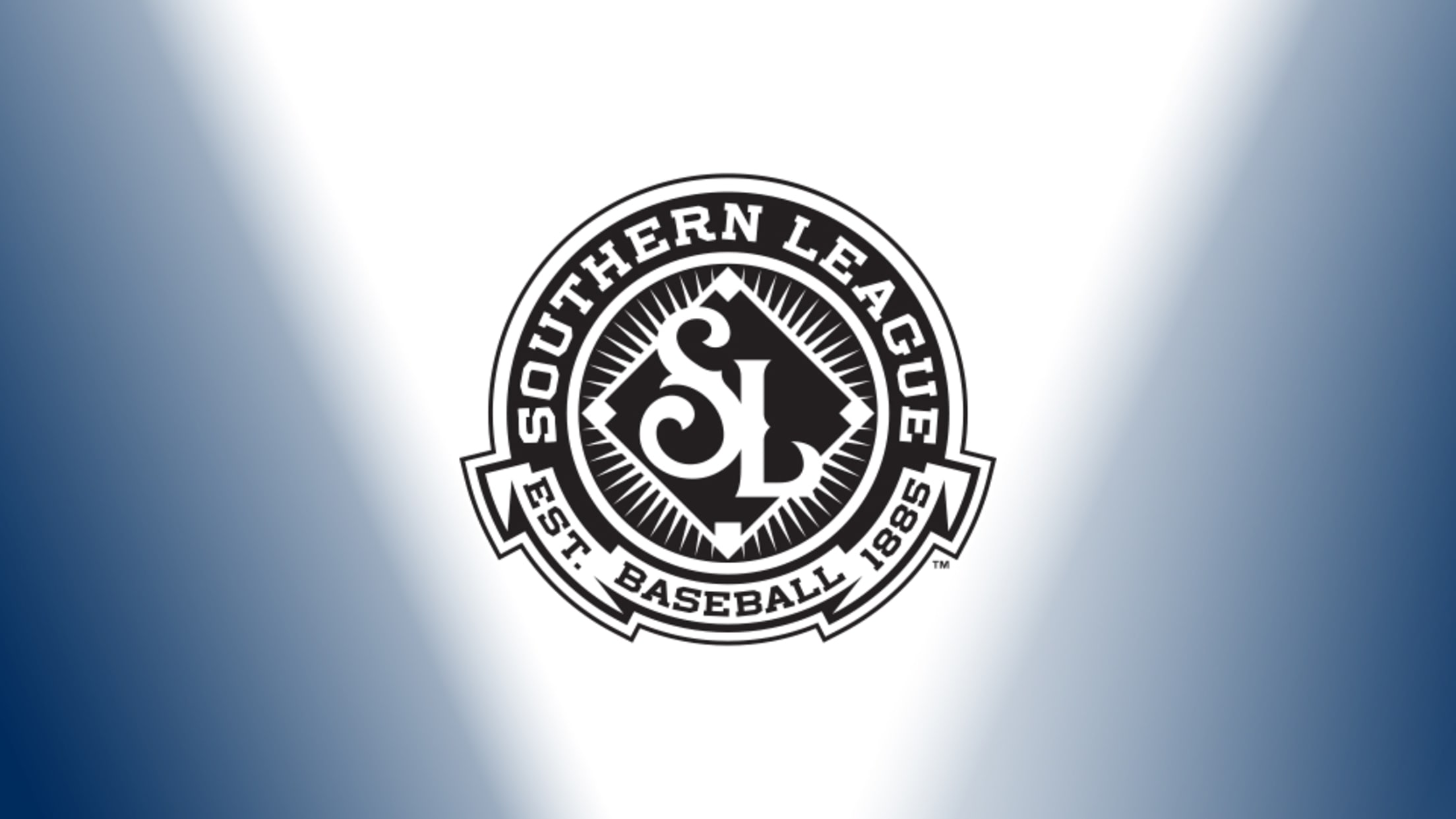 The 2018 Southern League season was certainly one to remember, with a number of notable names and top prospects making their mark throughout the year. A select few players and teams took things a step further, and have cemented their place in the Southern League's record book.Below is a list
Toolshed: Most memorable stats of 2018
Guerrero's average, Soto's quick push made for fun season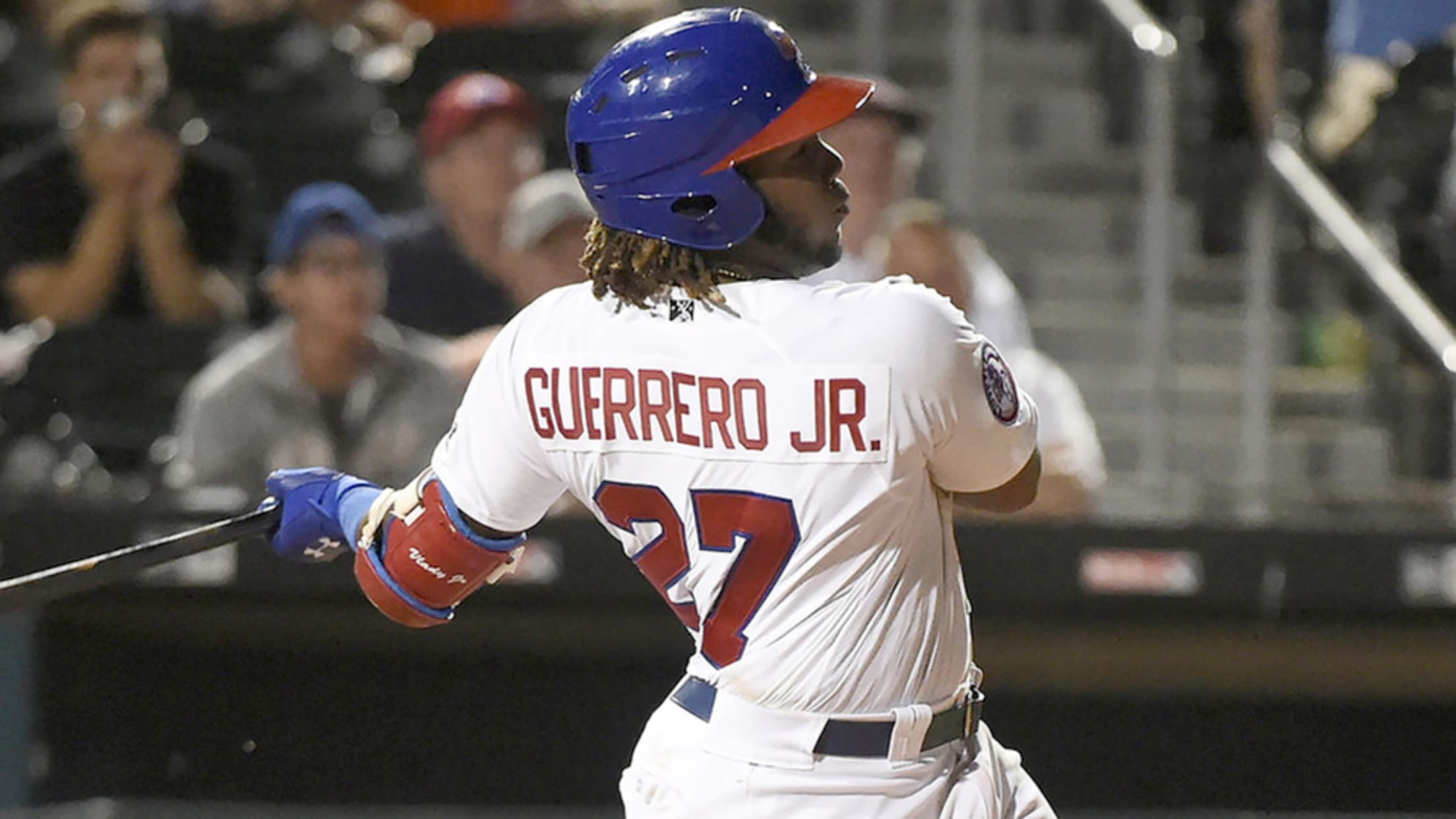 Baseball is a game of numbers, and there are always going to be some statistics and figures that are more memorable than others. Seventy-three home runs. A .406 average. A 56-game hitting streak. A 116-win season. With the Minor League season coming to a close this week, Toolshed looks back on
Toolshed: September expansion preview
A look at which top prospects should, could, won't move up soon
The prospects are coming. The prospects are coming.Major League active rosters are set to expand Saturday, Sept. 1, allowing teams the opportunity to include any members of their 40-man rosters in time for the final playoff push. That means a good amount of MLB.com's Top 100 Prospects will pour into
Jimenez cranks four hits again for Knights
Top White Sox prospect goes 7-for-8 over course of last two days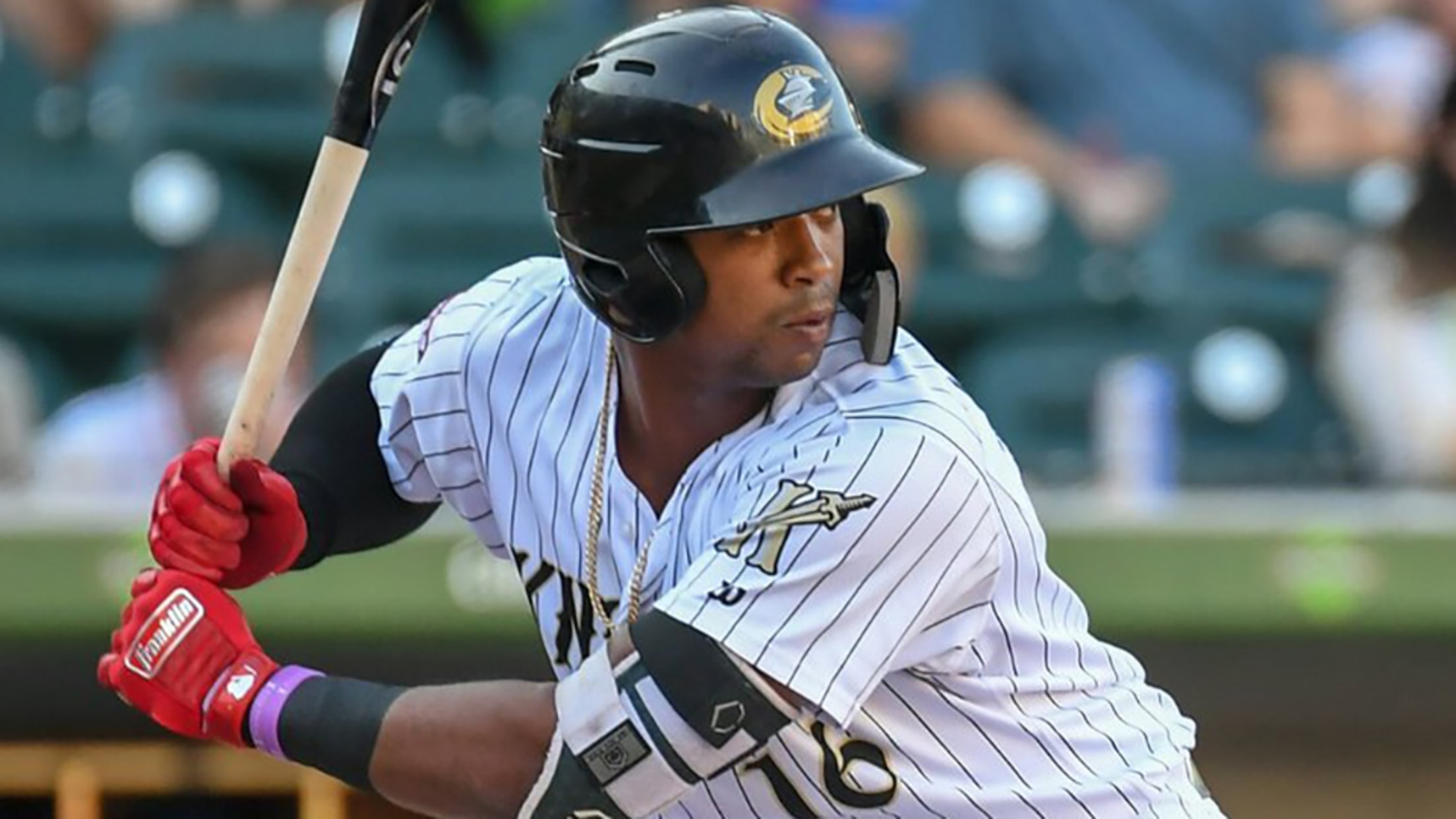 With each passing game, Eloy Jiménez strengthens his case to be a September callup. The top White Sox prospect singled in all four of his plate appearances Monday -- tying his season high for hits -- and scored a run as Triple-A Charlotte defeated Gwinnett, 3-1, at BB&T Ballpark. 
Jimenez brandishing hits for Knights
Top White Sox prospect finishes homer shy of cycle, plates three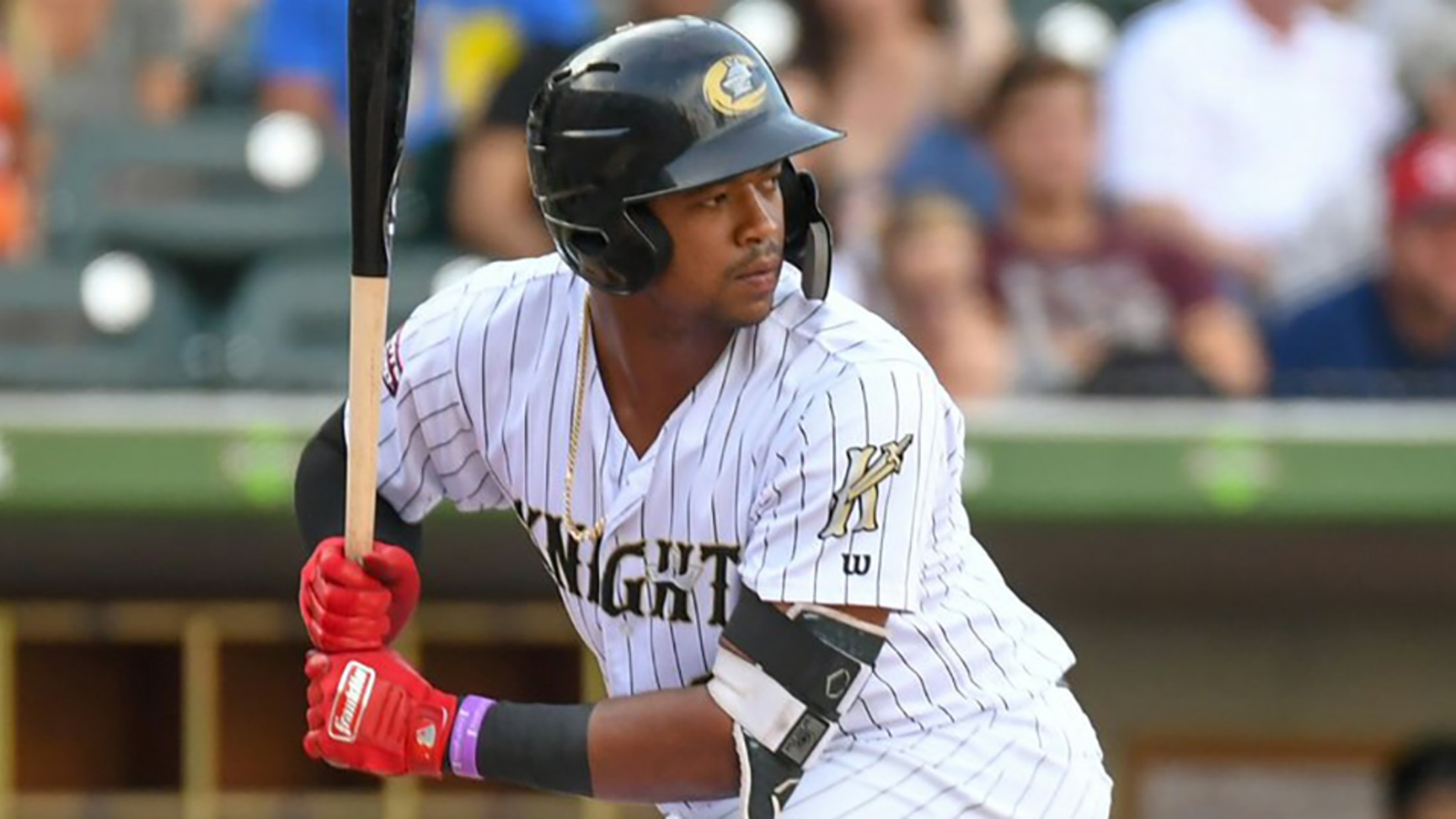 Yoán Moncada, Lucas Giolito, Michael Kopech. All are highly touted White Sox youngsters, and all are in the Majors. Eloy Jiménez looks like a good bet to join them soon.The top White Sox prospect finished a homer shy of the cycle and reached safely four times while driving in three