Cease set to make MLB debut on Wednesday
Star prospect was a Midseason CL All-Star with the Dash in 2018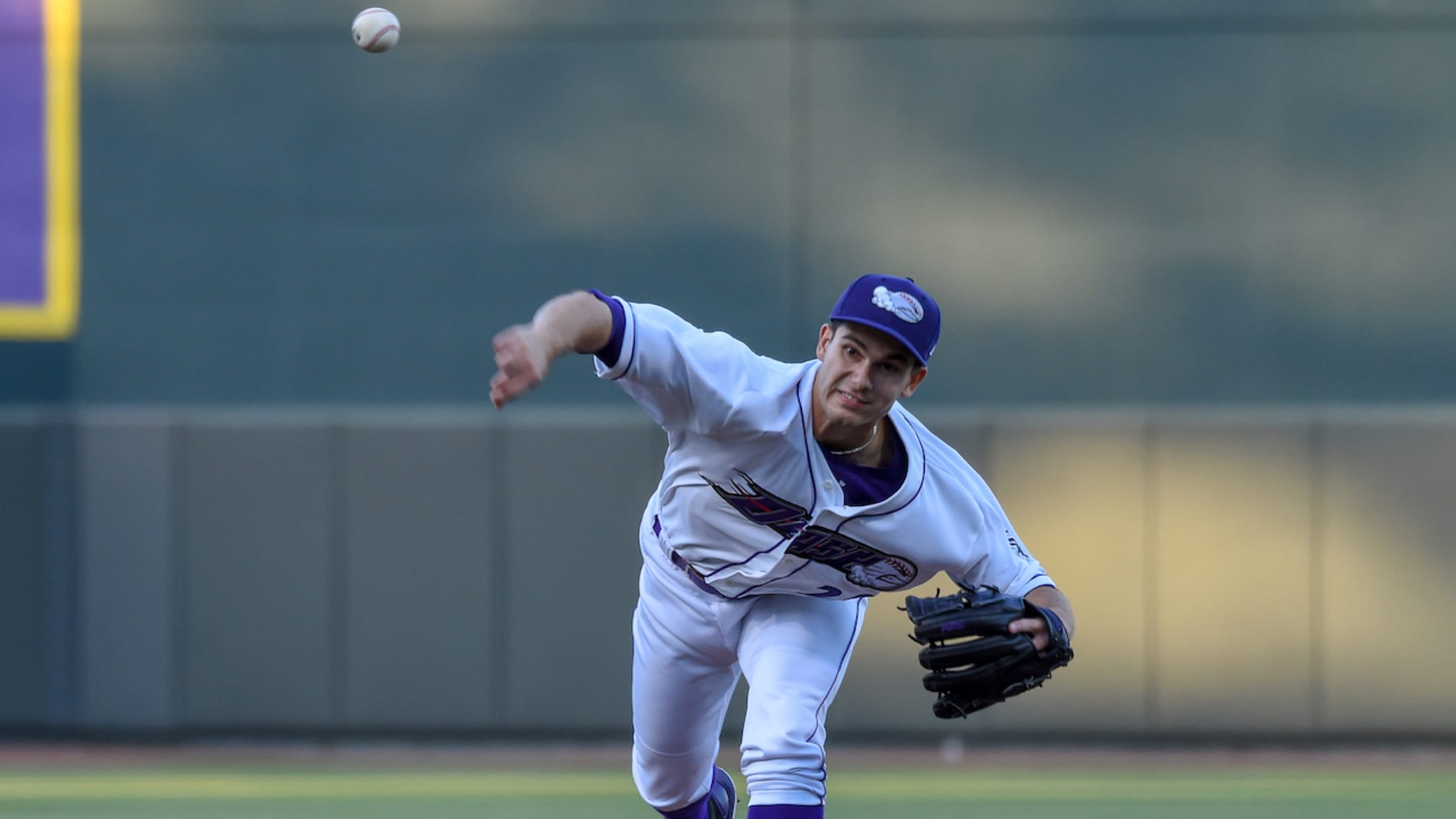 WINSTON-SALEM, N.C. (July 1, 2019) - The Chicago White Sox announced on Sunday that right-handed pitcher Dylan Cease, who was a Midseason Carolina League All-Star for Winston-Salem in 2018, has earned his first promotion to the Majors and will start the first game of a doubleheader against the Detroit Tigers
Cease set to join White Sox for debut
No. 18 overall prospect to make first start Wednesday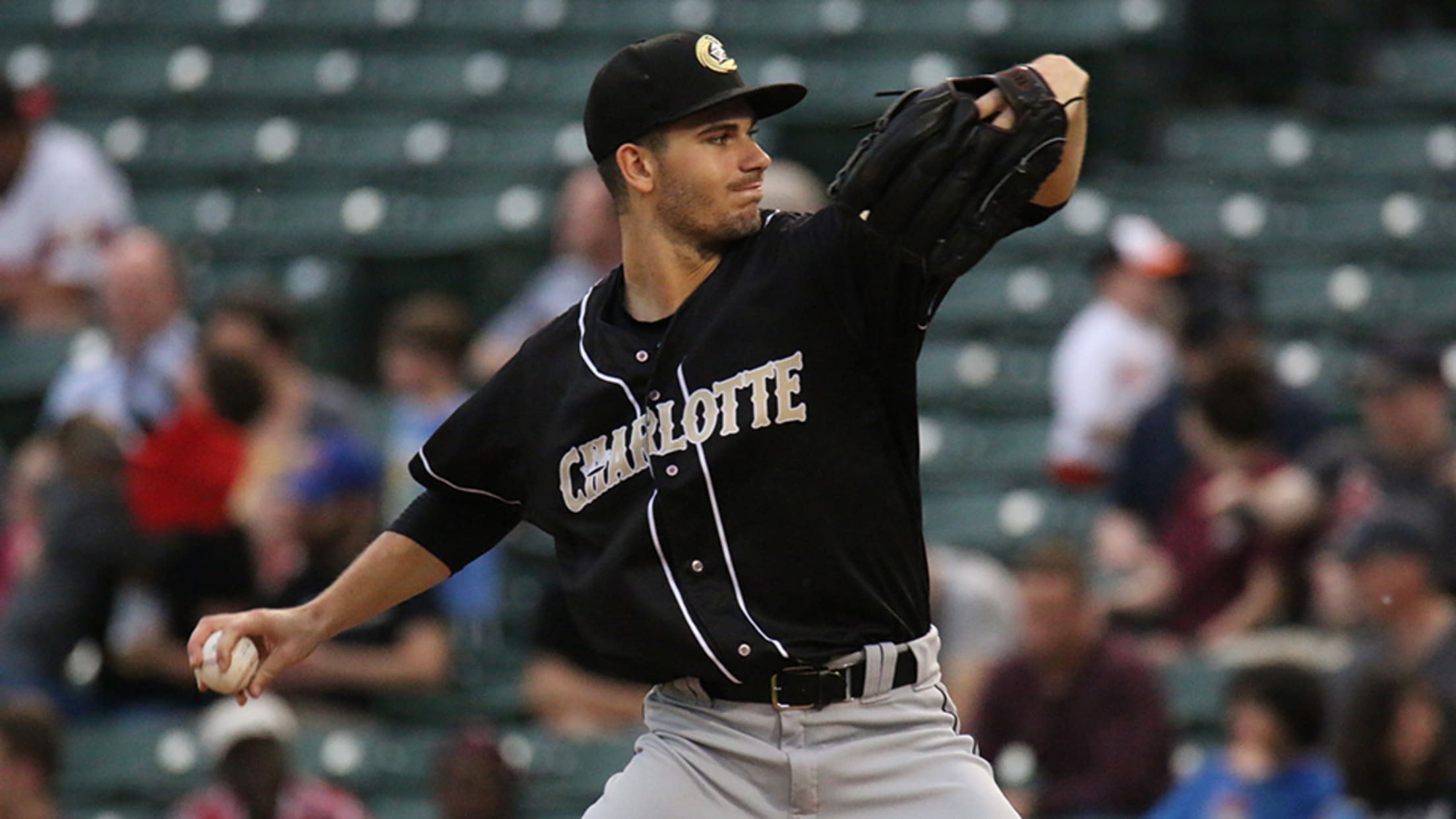 On Friday, White Sox general manager Rick Hahn told reporters Dylan Cease was "getting awfully close" to the Majors. On Wednesday, MLB.com's No. 18 prospect finally will get to toe a big league rubber. Cease will make his White Sox debut by starting the first game of Wednesday's doubleheader against the
Escobar's Walk-Off Grand Slam Wins It for Knights on Friday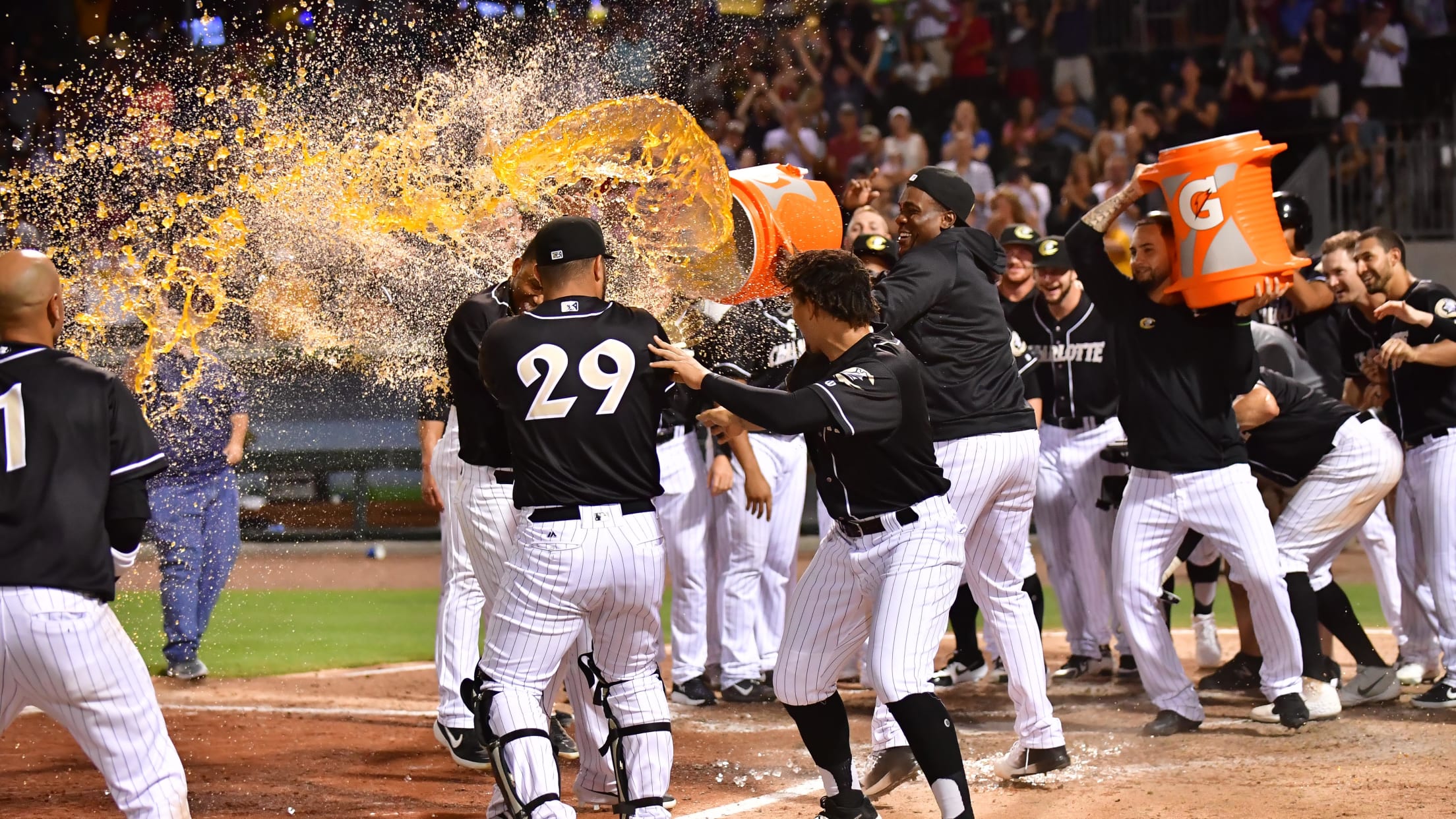 (UPTOWN CHARLOTTE, NC) -- Exciting. Thrilling. Exhilarating. Electrifying. Heroic.
Knights Hold On, Top Stripers 7-6
Cease earns fifth win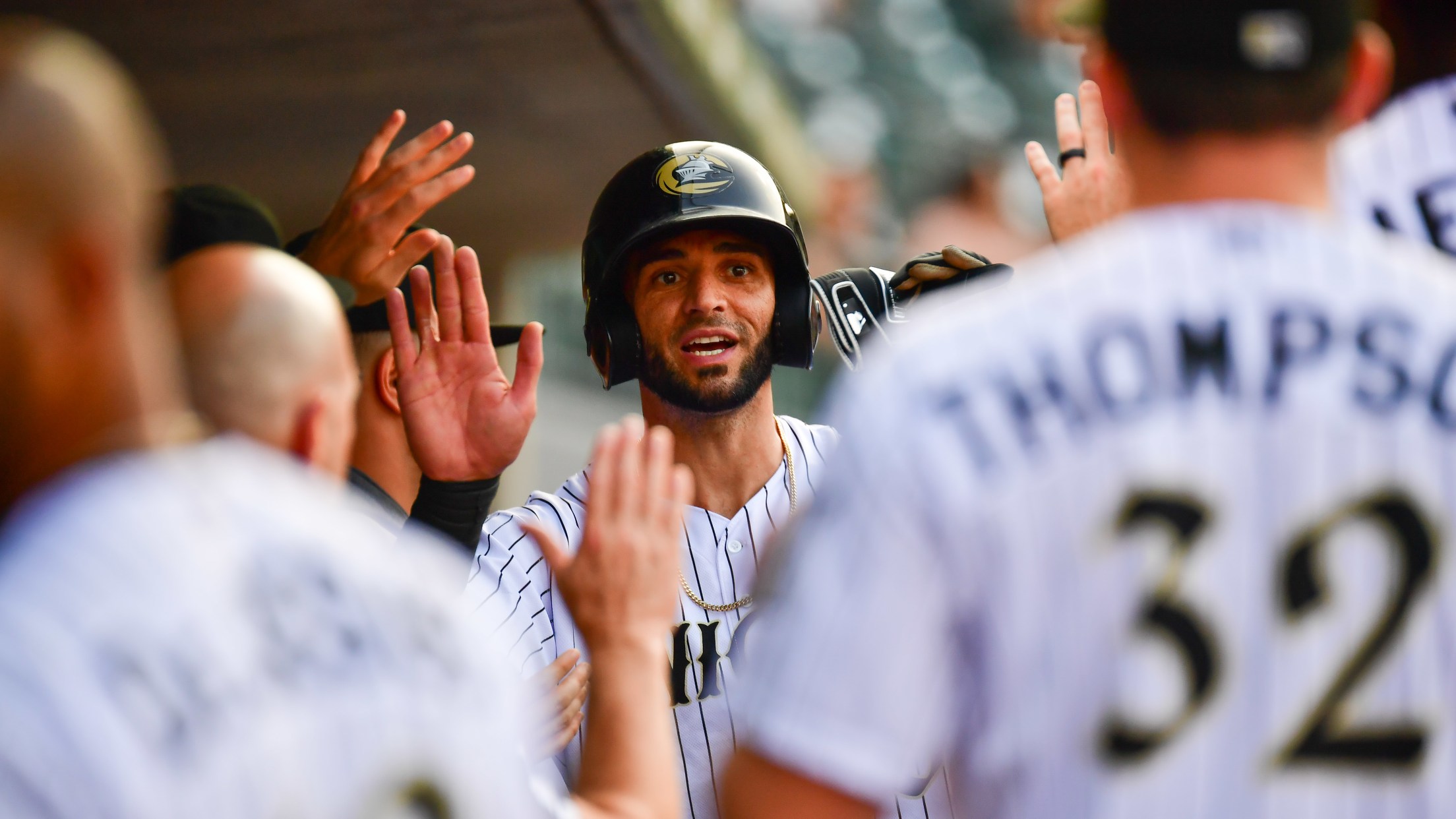 (UPTOWN CHARLOTTE, NC) - After taking an early lead, the Charlotte Knights survived a late Gwinnett Stripers rally to earn a 7-6 win on Tuesday night at BB&T Ballpark in game two of their three-game series.
Prospect Roundup: Games of May 29
Indians' Tom homers twice; Cease goes seven for Knights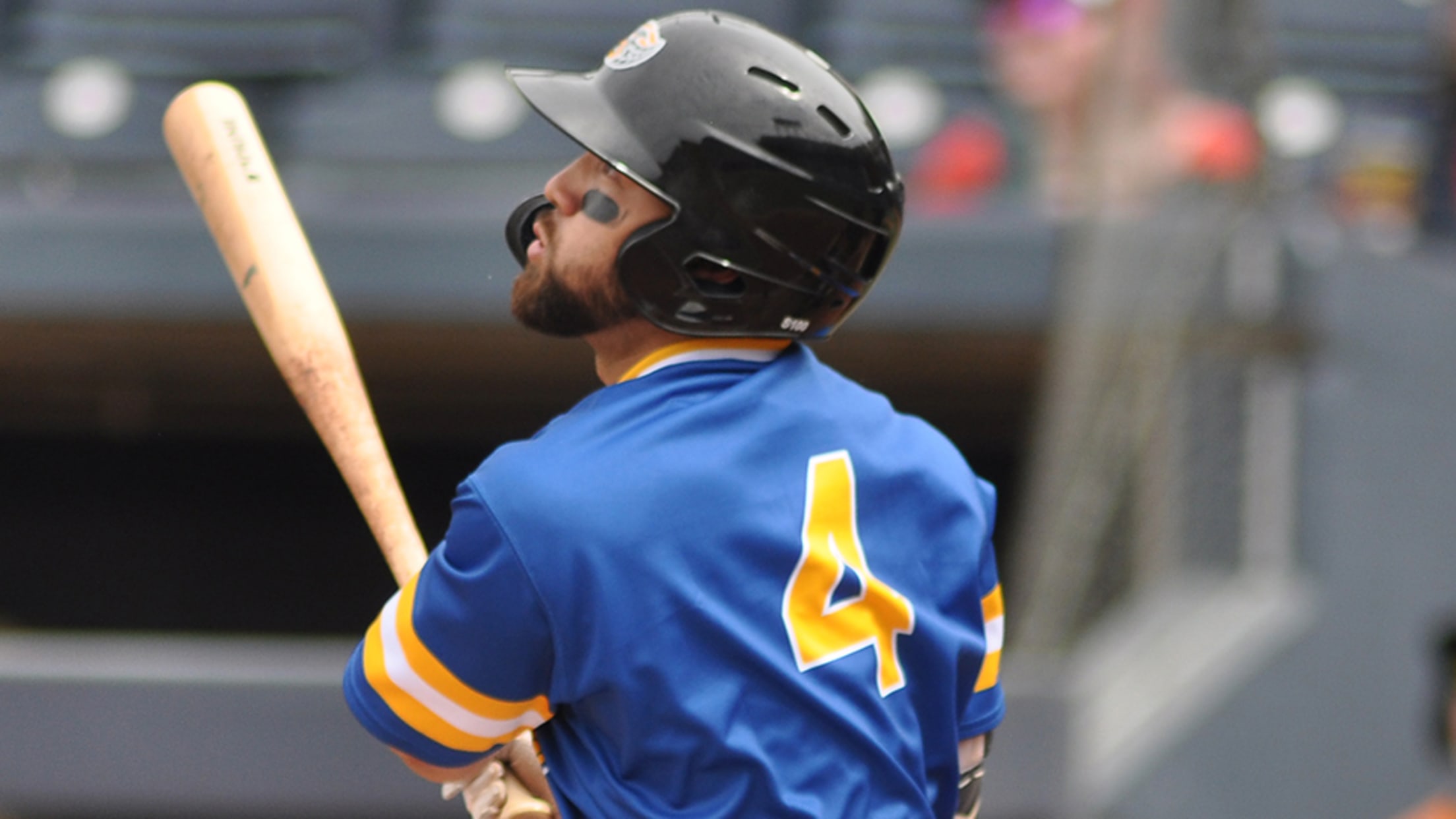 Indians CF Ka'ai Tom, Double-A Akron: 3-for-5, 2 HR, 6 RBIs, 3 R -- The Cleveland outfielder not only extended his hitting streak to five games, he did so in style. The six RBIs set a career high, while the two long balls gave him his second multi-homer game of the
Cease, Knights Edged By Indians 2-0
Charlotte held to four hits in loss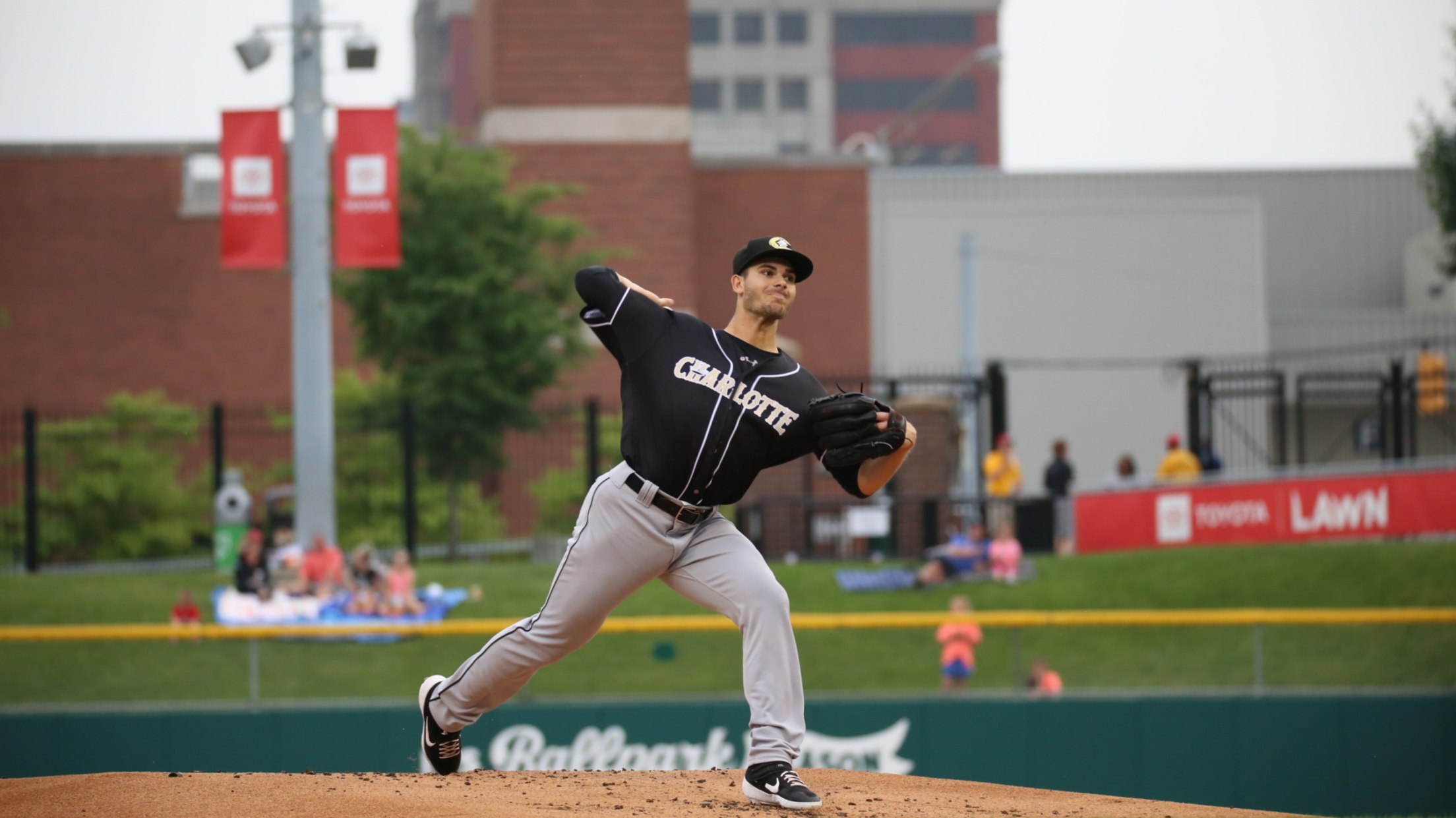 (INDIANAPOLIS, IN) - In a pitcher's duel throughout, the Charlotte Knights couldn't produce the clutch hit they needed in a 2-0 loss to the Indianapolis Indians in game two of their three-games series on Wednesday night at Victory Field.
Knights Top Stripers 3-1 For Series Win
Cease picks up fourth win of season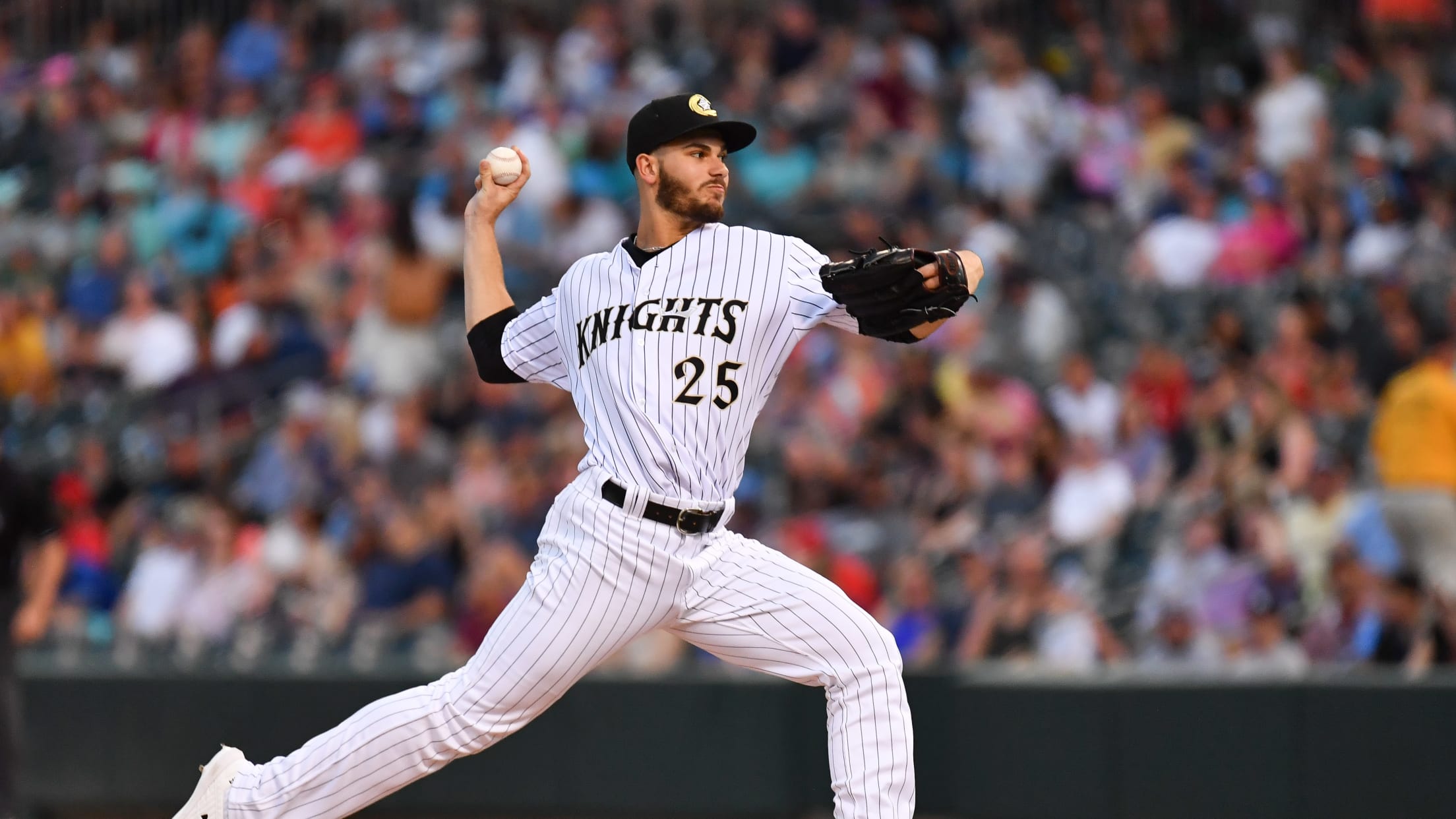 (LAWRENCEVILLE, GA) - Behind a strong start and effective work from the bullpen, the Charlotte Knights earned a 3-1 over the Gwinnett Stripers on the finale of their three-game series on Thursday night at Coolray Field.
Knights Smoke Pigs 10-3 For 4th Straight Win
Cease strikes out nine for 3rd win of season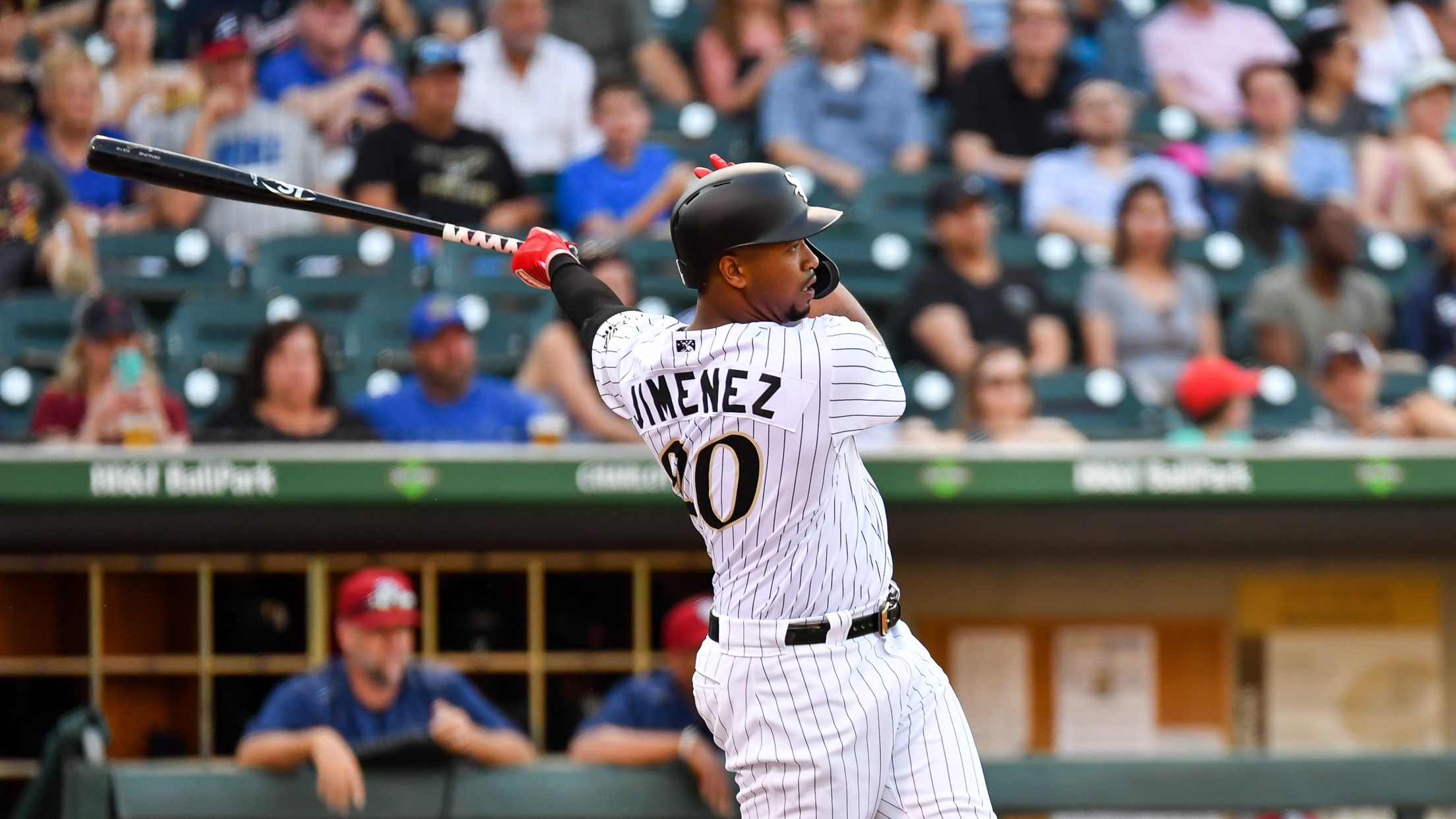 (UPTOWN CHARLOTTE, NC) - Backed by a great start on the mound and four towering home runs at the plate, the Charlotte Knights defeated the Lehigh Valley IronPigs 10-3 in front of a sellout crowd of 10,580 at BB&T Ballpark on Friday night.
Knights Fall to Stripers 4-2 on Tuesday Night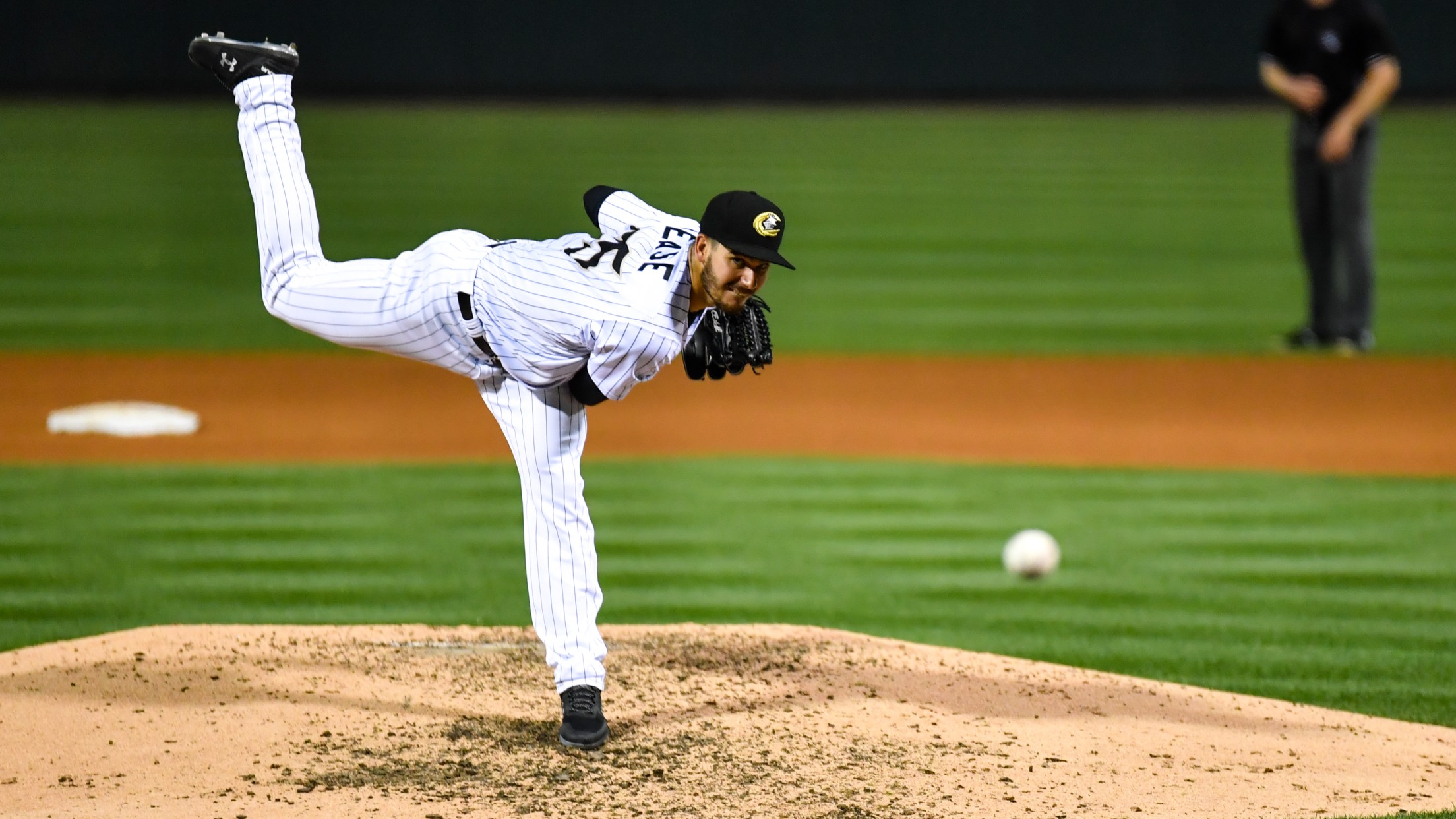 (UPTOWN CHARLOTTE, NC) -- RHP Dylan Cease dazzled over six solid innings, but the Charlotte Knights dropped the middle game of their three-game series against the Gwinnett Stripers by a score of 4-2 on Tuesday night from BB&T Ballpark in Uptown Charlotte.
Knights' Cease returns to form with 11 K's
No. 3 White Sox prospect finishes one off career high for whiffs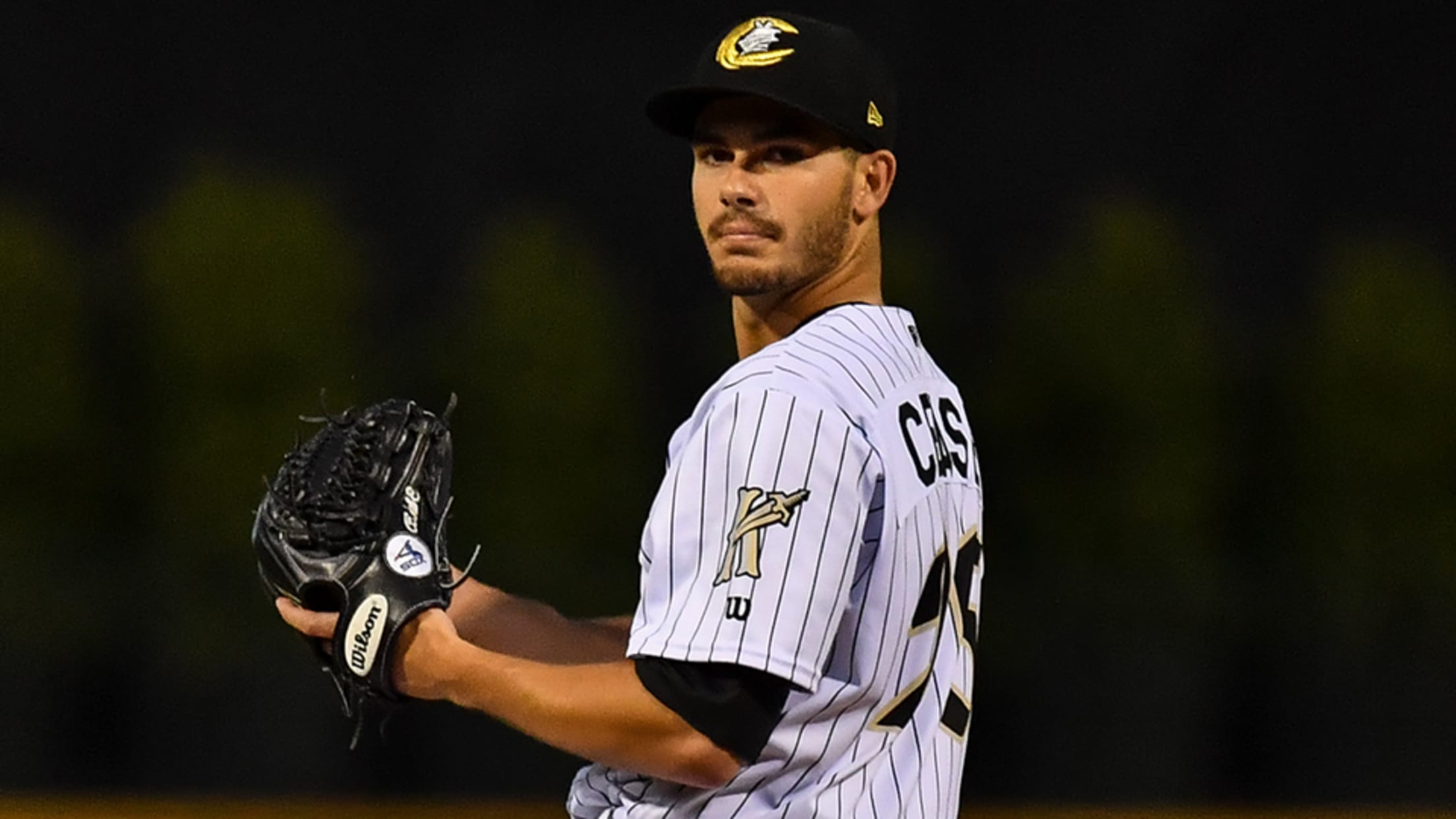 After two brilliant outings to open the season, Dylan Cease hit a roadblock. A pair of subpar performances followed, but the best tend to find their footing.The third-ranked White Sox prospect looked much more like his normal self, striking out 11 -- one shy of his career high -- while
Cease, Homers Power Knights Past Indians 3-0
Knights toss third shutout of season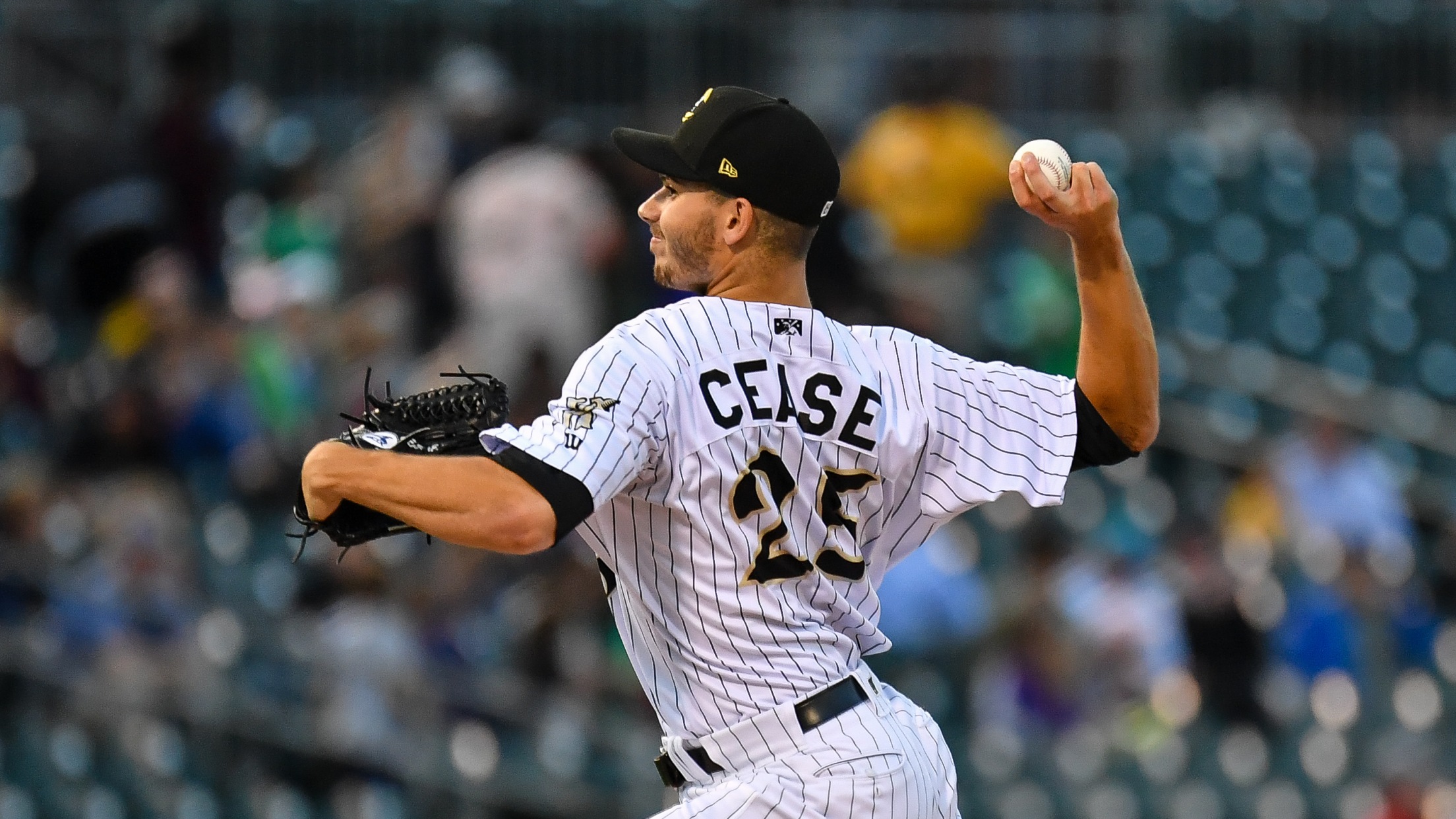 (INDIANAPOLIS, IN) - A pair of timely home runs and a dominant day on the mound led the Charlotte Knights to a 3-0 win over the Indianapolis Indians in the finale of their four-game series from Victory Field on Sunday afternoon.
Knights' Cease extends scoreless streak
Third-ranked White Sox prospect allows two hits over five frames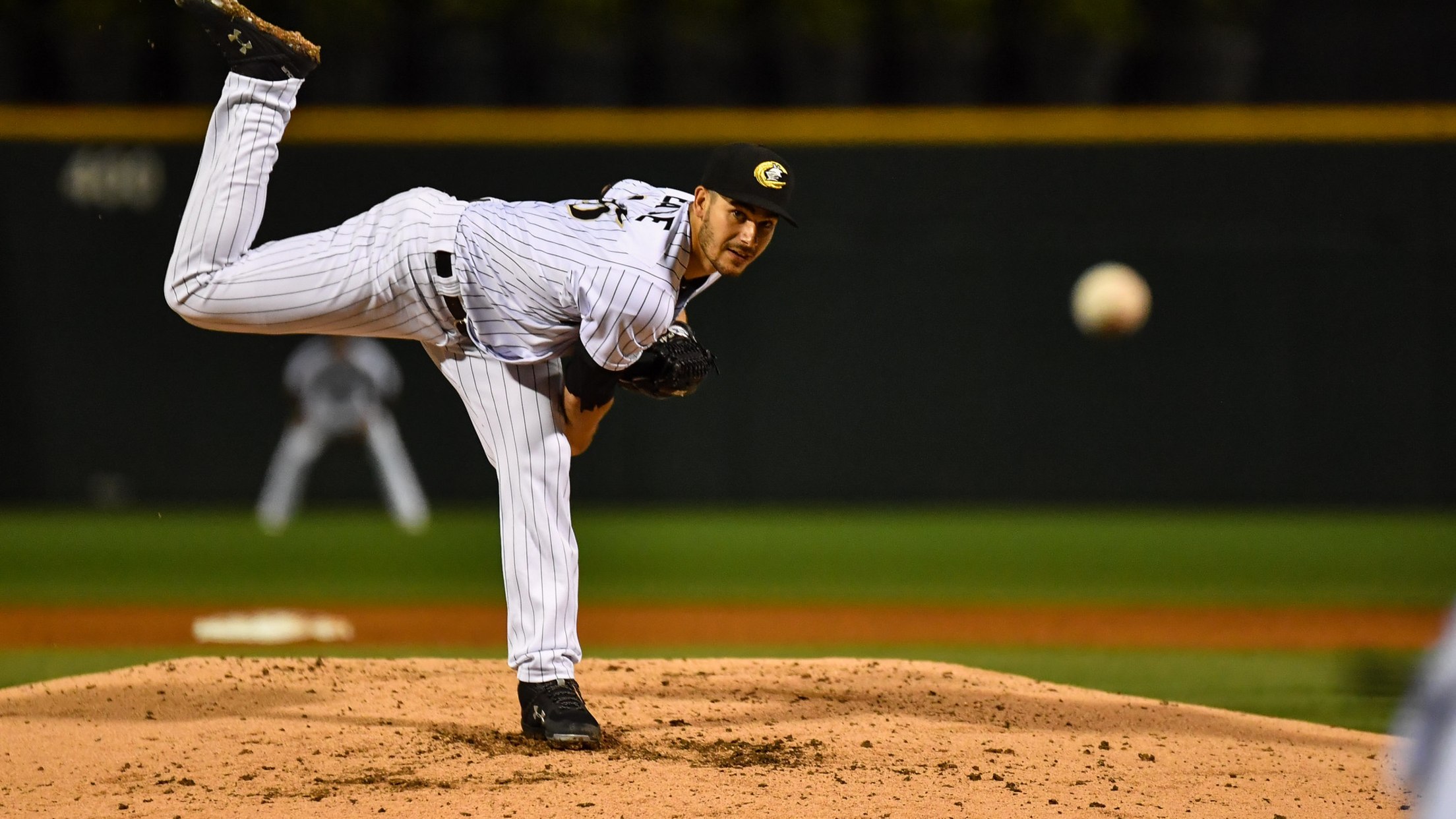 The adjustment to Triple-A has been a breeze so far for Dylan Cease.The third-ranked White Sox prospect ran his scoreless streak to 10 innings straight to start the season after allowing two hits over five frames Sunday in Triple-A Charlotte's 3-0 victory over Indianapolis at Victory Field. He struck out
Knights' Cease dominant in Triple-A debut
No. 3 White Sox prospect allows three hits in five shutout frames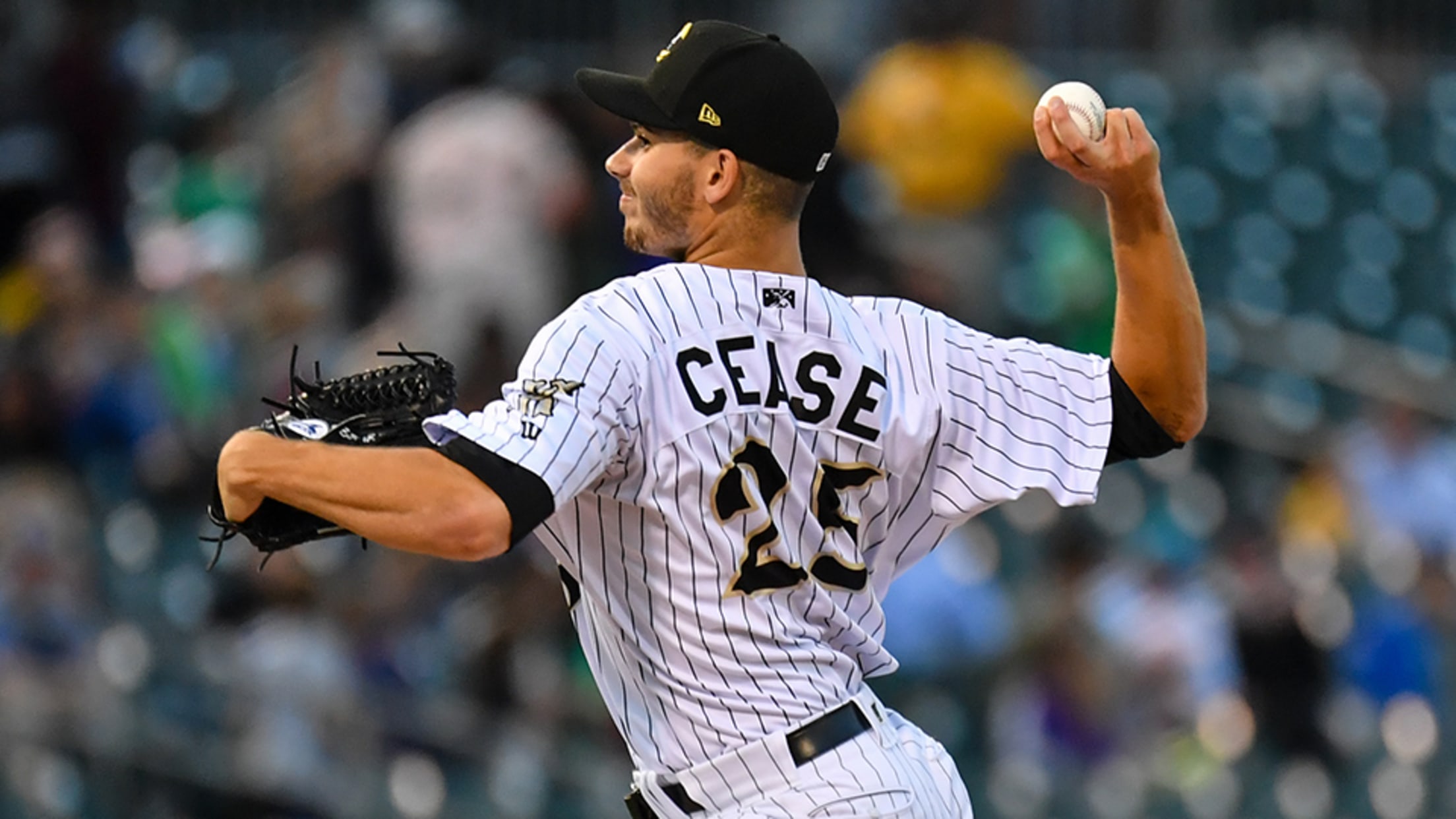 Even when the first two batters in his Triple-A debut greeted him with singles, Dylan Cease's confidence never wavered. He had all but established himself with a breakout campaign last year and that momentum carried him into 2019. Sure enough, the third-ranked White Sox prospect worked around the early trouble, allowing just
White Sox Prospect Primer: Rebuild in bloom
Jimenez, Cease closing in on South Side; Madrigal not far behind
Some players are on the verge of stardom, others are entering a crucial phase of their development and still others are getting their first tastes of full-season ball. With the 2019 season approaching, MiLB.com takes a look at the most intriguing prospects from each MLB organization.Major League-ready: Eloy Jiménez, OFThe
Toolshed: 40-man roster protection preview
A system-by-system rundown of ranked Rule 5-eligible prospects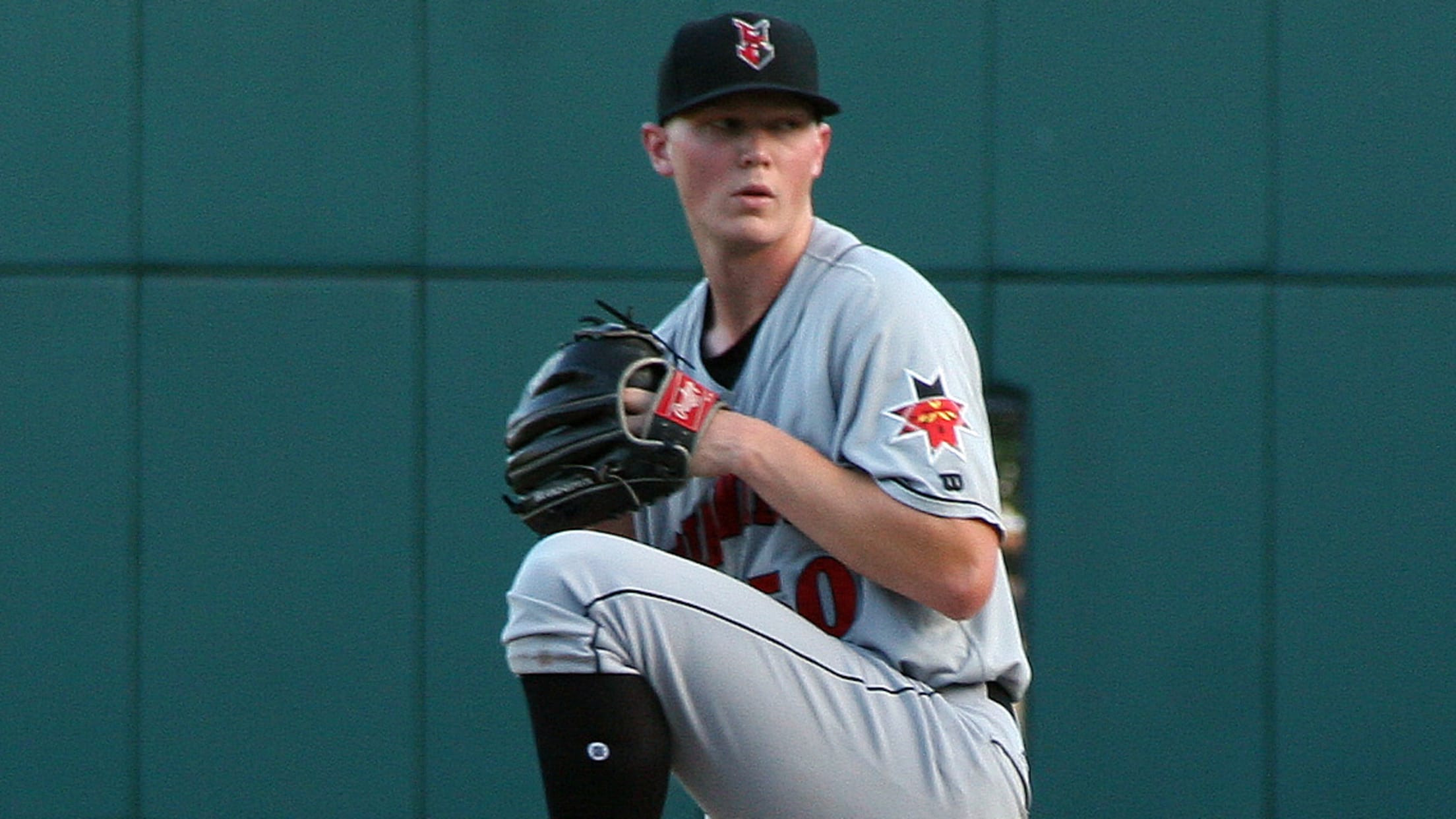 With a single transaction, a bunch of prospects are about to take big steps in their careers, while others will be left to await their fate.Next Tuesday, Nov. 20, brings the deadline in which organizations must protect eligible players from the Rule 5 Draft by adding them to their 40-man
Eloy sparkles as White Sox continue rebuild
No. 3 overall prospect ascended to International League, thrived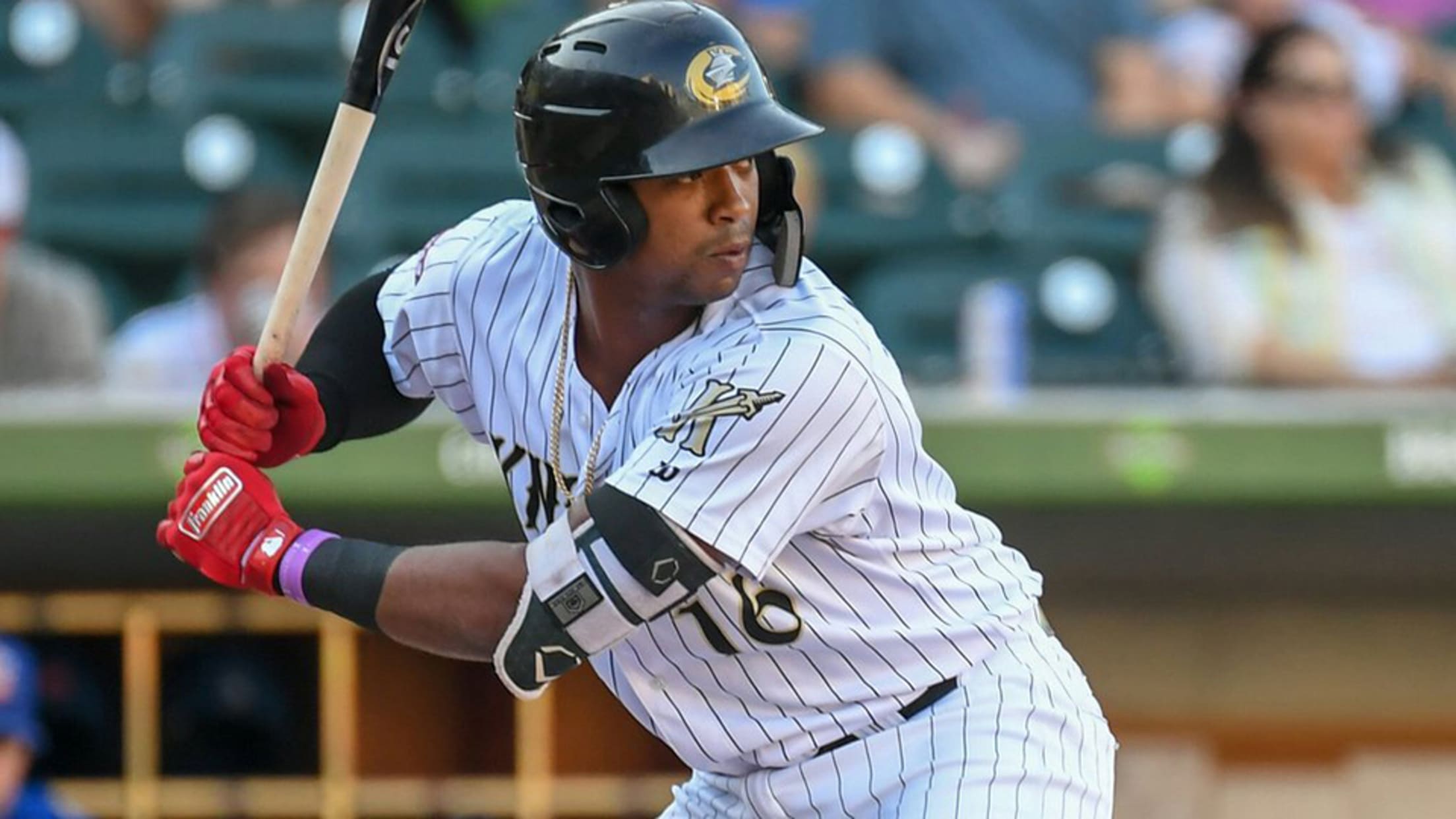 Each offseason, MiLB.com goes position by position across each system and honors the players -- regardless of age or prospect status -- who had the best seasons in their organization. Click here to locate your favorite club.The White Sox went all-in on a rebuild before the 2017 season when they
The Show Before the Show: Episode 175
Cease joins podcast to discuss big season in White Sox system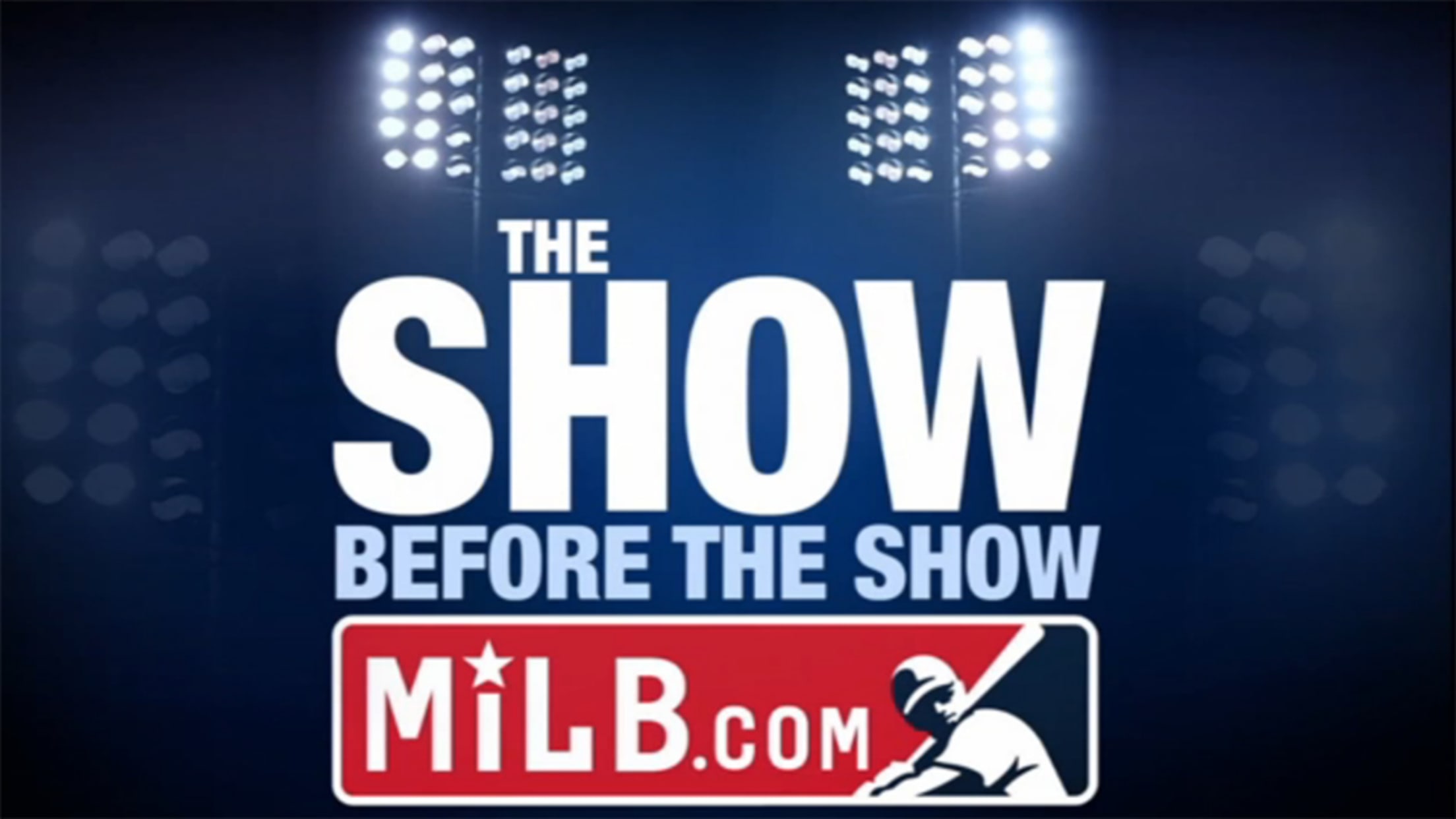 Check out the latest episode of The Show Before the Show, MiLB.com's official podcast. A segment rundown is listed below, in case you want to skip to a particular section. Like the podcast? Subscribe, rate and review The Show Before the Show on iTunes. The podcast is also available via
White Sox shut down right-hander Cease
No. 44 overall prospect has thrown career-high 124 innings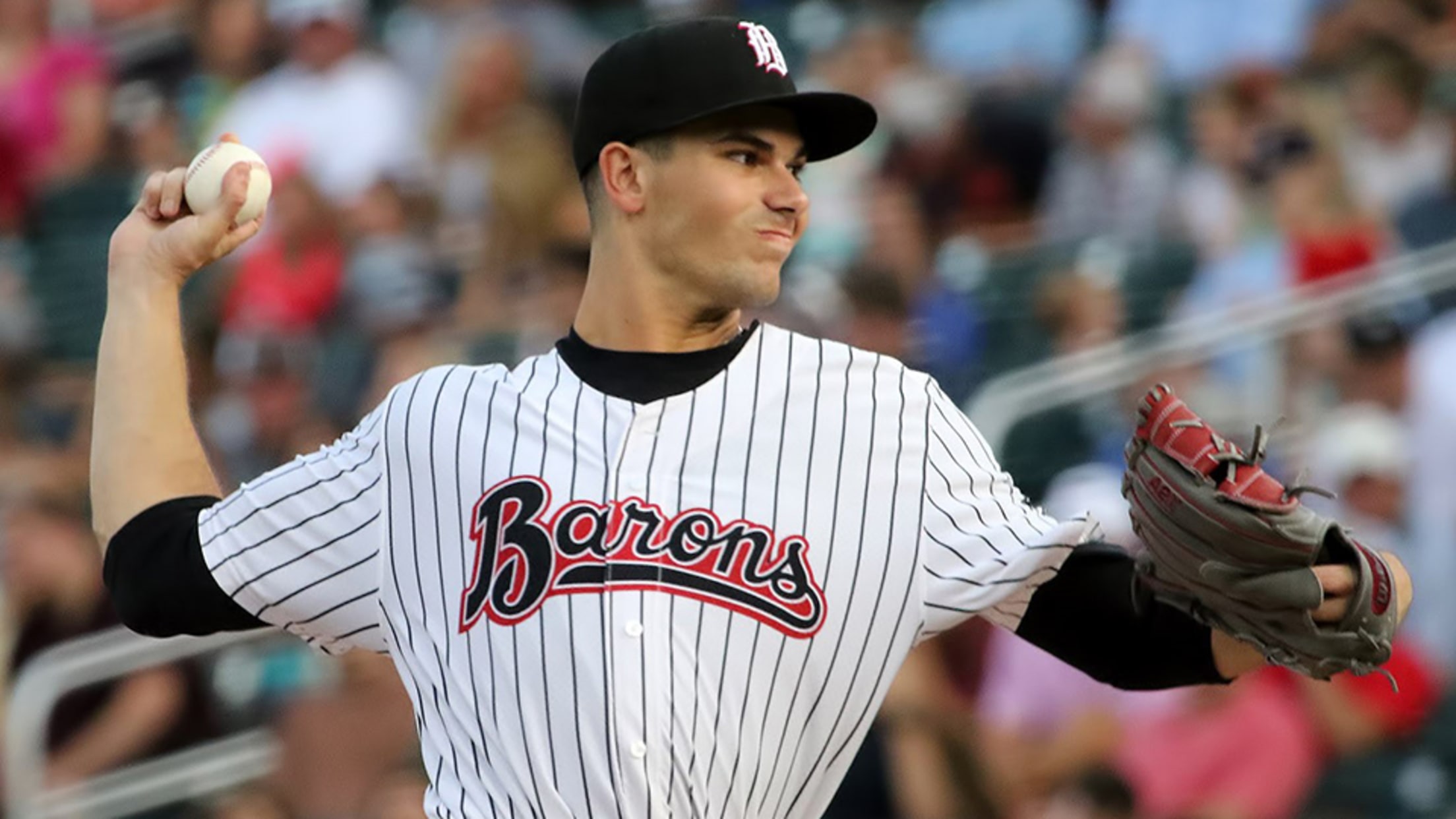 Dylan Cease has been lights-out since his promotion to Double-A Birmingham in June, but the lights officially went out on his season Friday.MLB.com's No. 44 overall prospect will be shut down for the remainder of the campaign after throwing a career-high 124 innings. There are no injury concerns surrounding Cease,
Barons Earn Series Win Over Shrimp
Birmingham victorious in final two games of road trip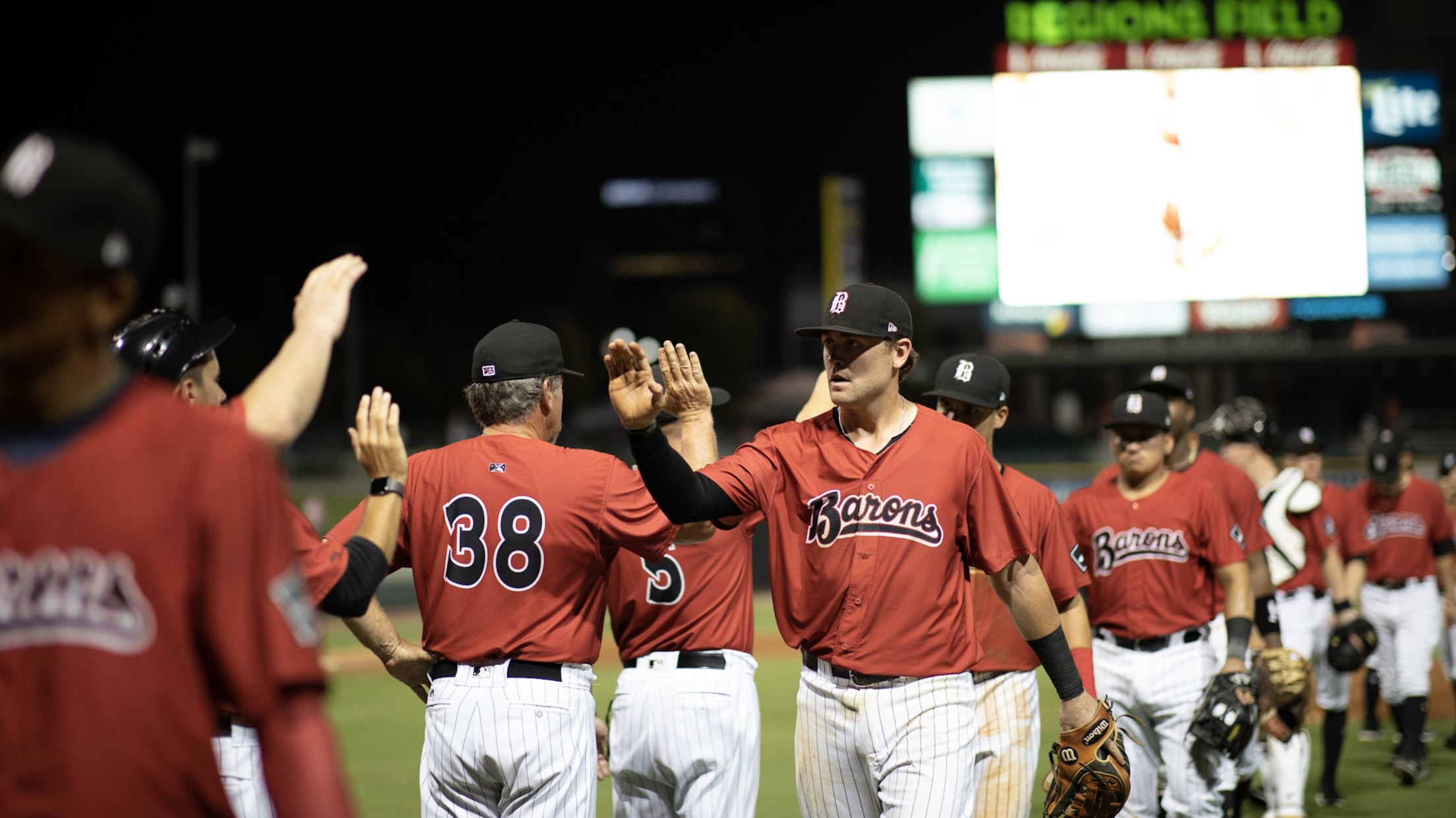 In a pair of tightly-contested games against the Jacksonville Jumbo Shrimp (51-75), the Birmingham Barons (62-66) pulled away late to win both times. First, they earned a 6-0 win in the resumption of Wednesday's suspended game before a 4-1 victory in the regularly scheduled game on Thursday night at the
Cease remains lights-out for Barons
White Sox No. 5 prospect fans 11 over five scoreless innings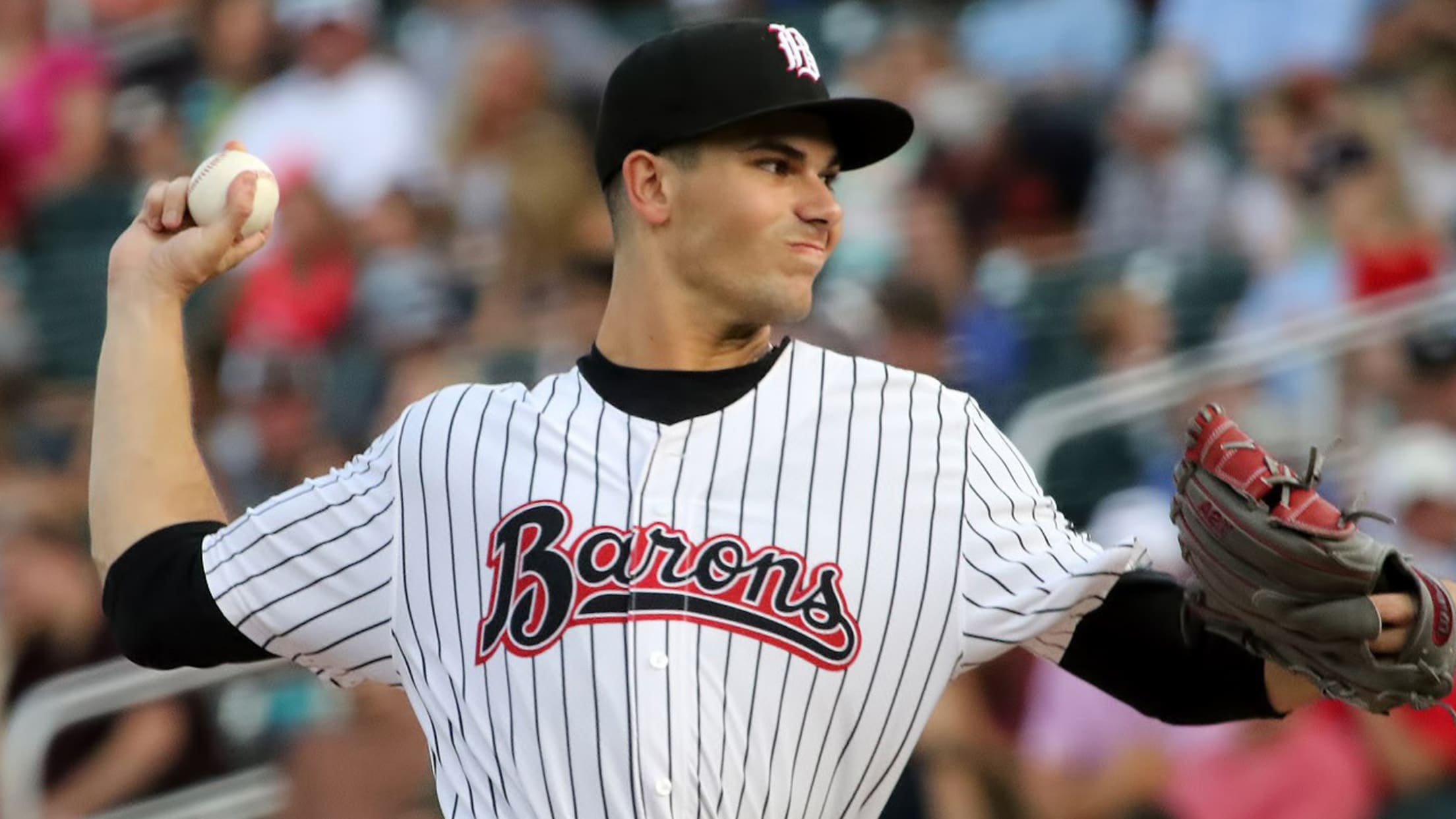 It took an extra day to complete and didn't put his name in the final decision, but Dylan Cease's 23rd start of the season was another brilliant entry.Baseball's No. 44 overall prospect struck out 11 over five innings, one shy of his season high in strikeouts, while allowing just two
Prospect Roundup: Games of Aug. 22
Cease (Birmingham), Jimenez (Charlotte) turn in big nights for Sox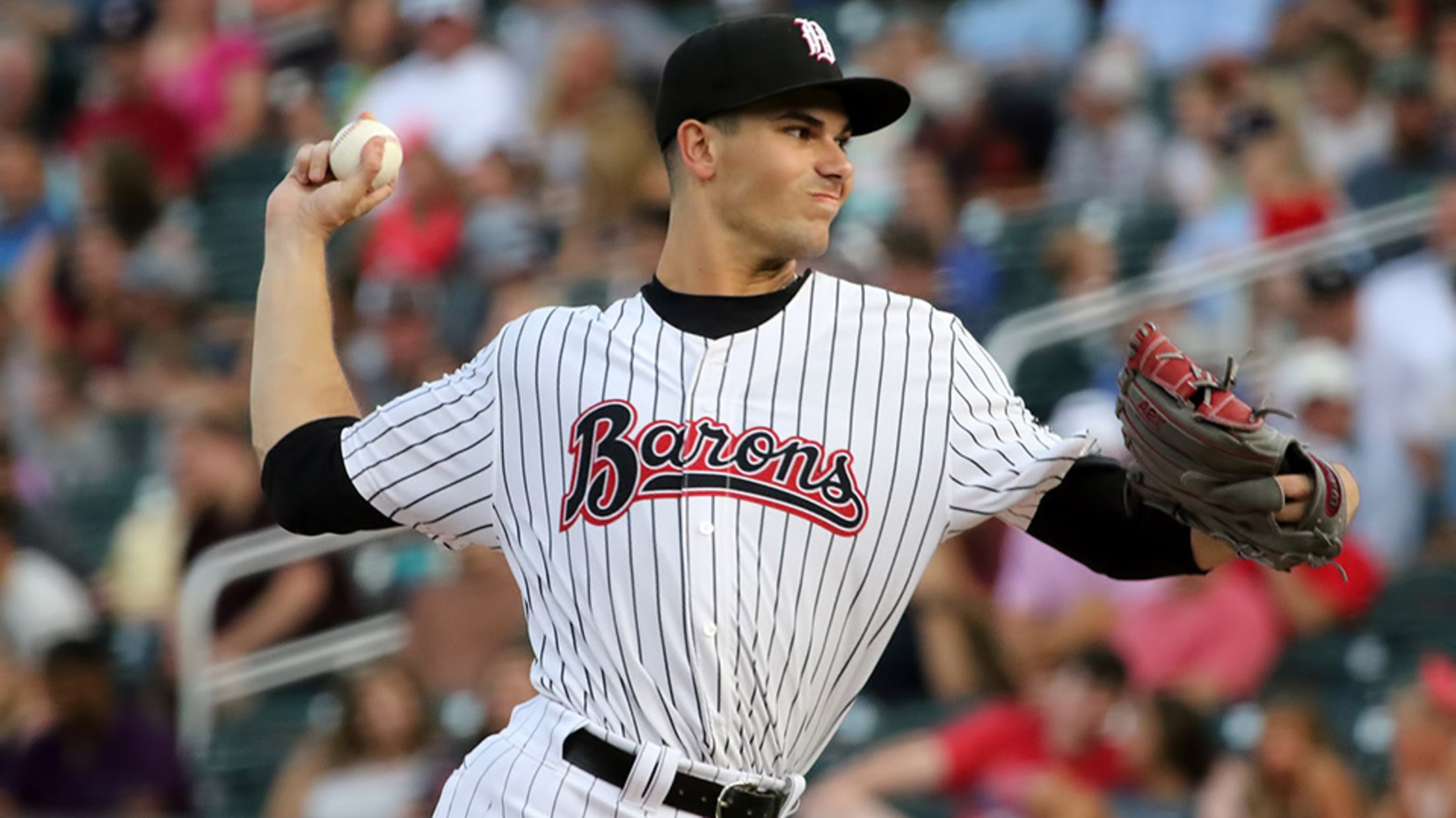 Theme of the dayNotable players hit notable homers:No. 8 overall prospectKyle Tucker made a strong return to the Minor Leagues, homering twice in his first game with Triple-A Fresno following his demotion from the Majors. Phillies No. 4 prospect Adam Haseley hit his third homer in his last five games
Southern notes: Cease finding his center
White Sox prospect acing mental aspect of the game with Barons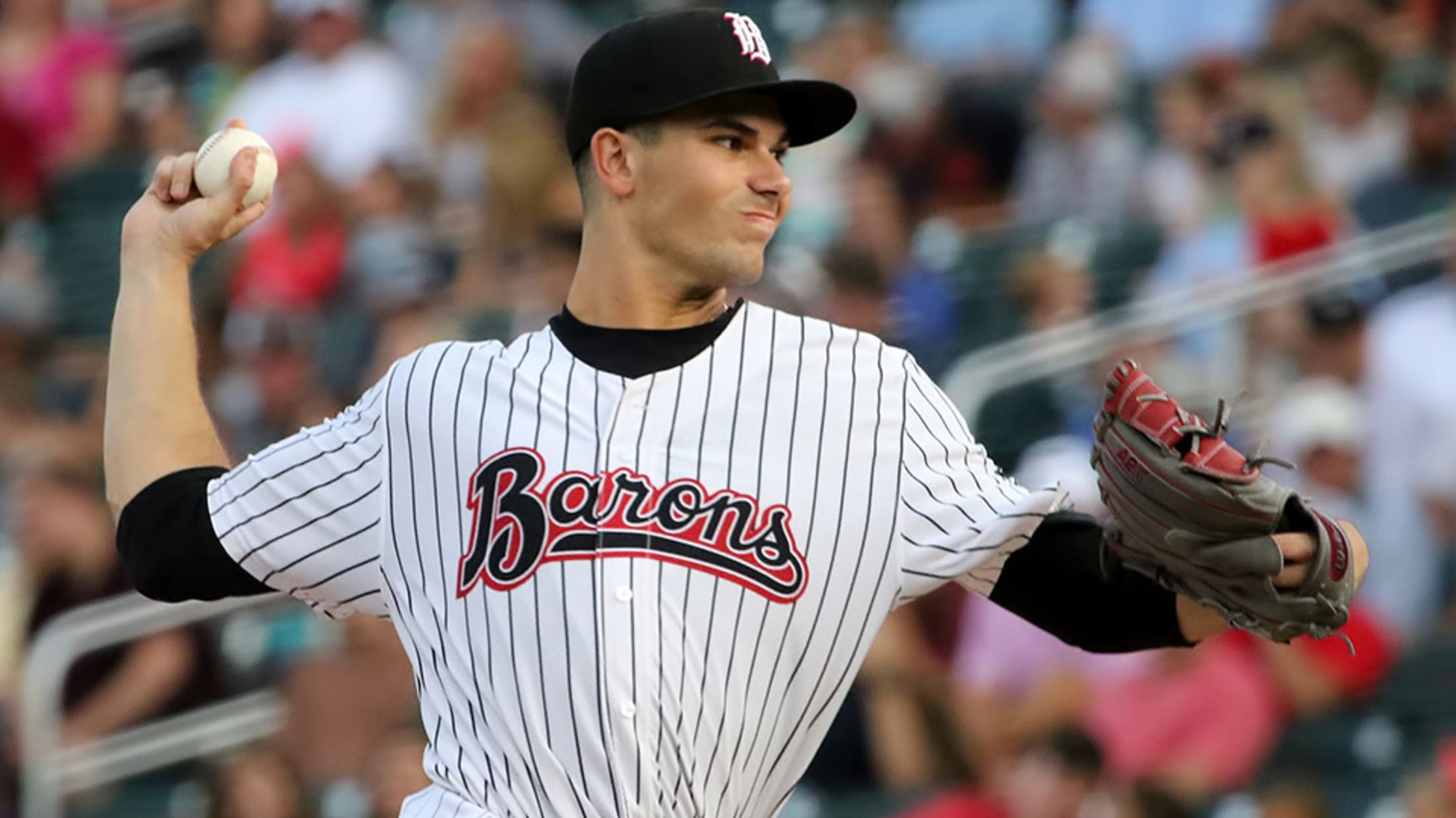 Birmingham Barons right-hander Dylan Cease has yet to explore what yoga might do for his body, but the Chicago White Sox pitching prospect has already fully embraced the mental aspect of the ancient discipline.It all started when Cease, who has a 23-inning scoreless streak for the Barons, watched a YouTube
Barons Edged out by BayBears, 1-0
Birmingham falls short in third straight loss to Mobile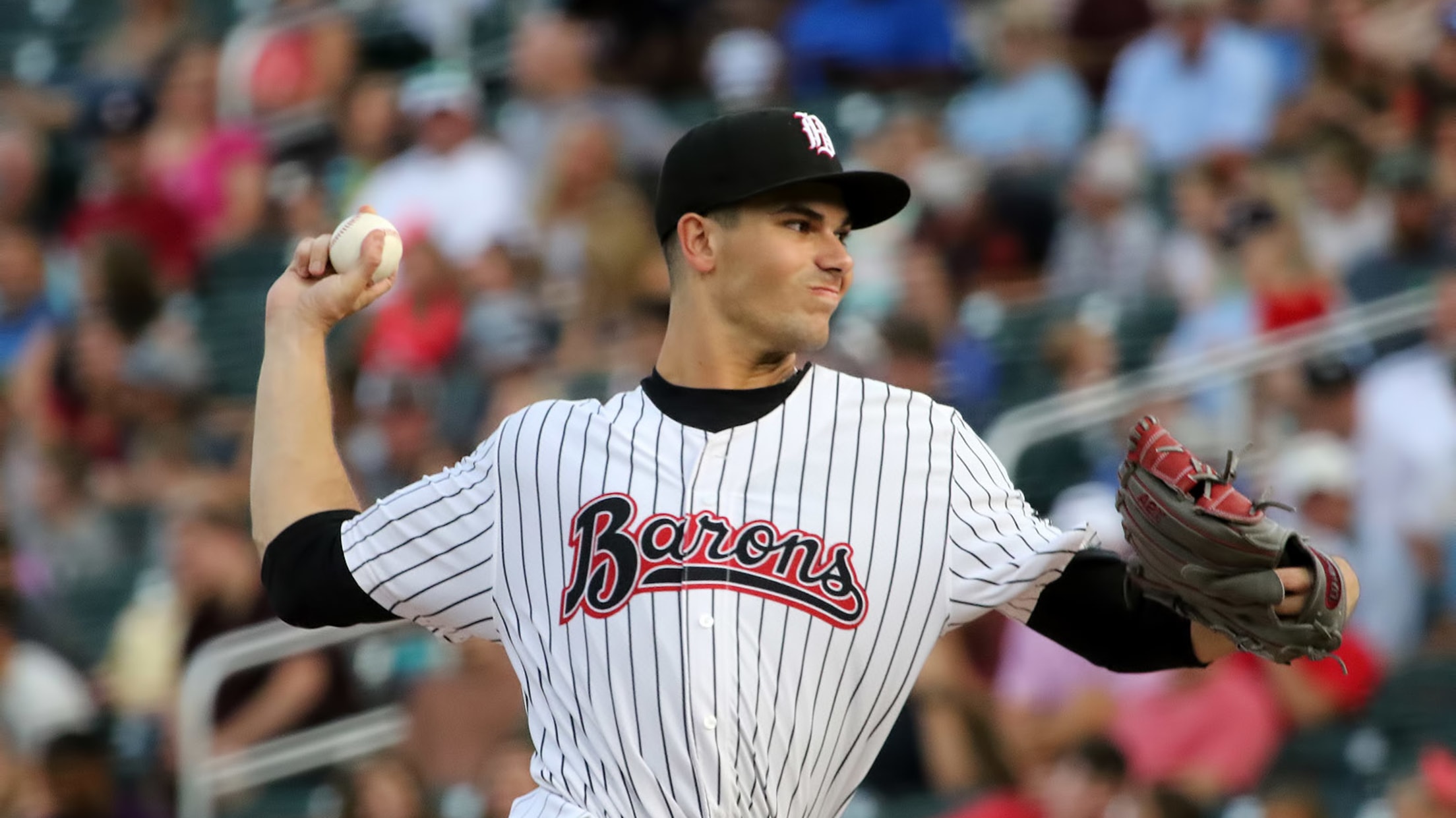 The Birmingham Barons (54-57) couldn't muster the offensive support needed to back up another strong outing from Dylan Cease , falling 1-0 to the Mobile BayBears (54-54) at Regions Field on Saturday. Moments That Mattered: For the third outing in a row, Cease showed his command on the mound as he kept
Barons' Cease extends scoreless streak
No. 5 White Sox prospect delivers six one-hit frames, fans nine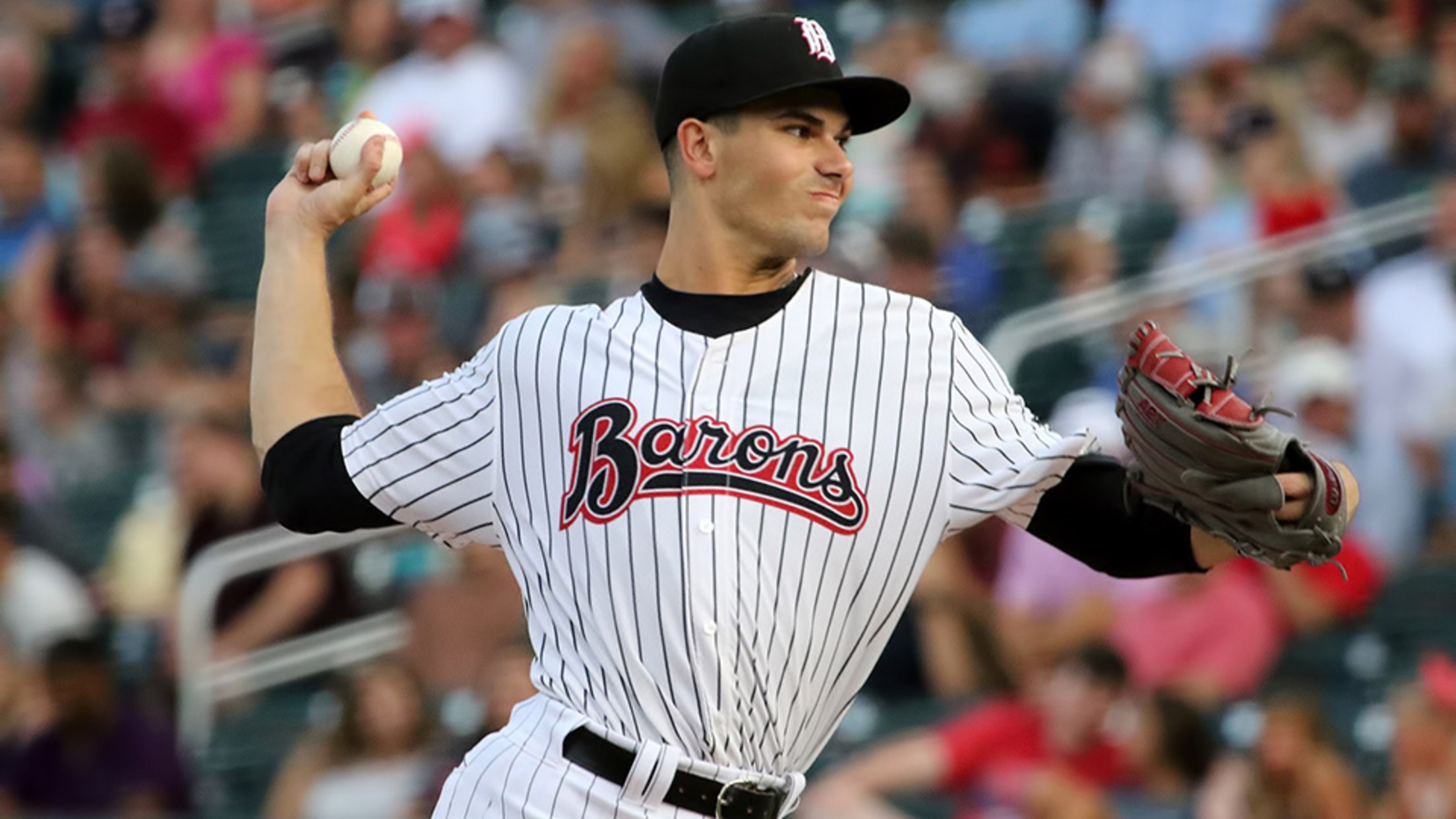 If the White Sox were looking to test Dylan Cease with a midseason promotion, it's safe to say he's passing with flying colors.Chicago's fifth-ranked prospect was at it again Saturday, allowing one baserunner and striking out nine over six scoreless innings, before Double-A Birmingham fell to Mobile, 1-0, at Regions
Prospect Roundup: Games of July 30
Jimenez continues scorching stretch; Cease posts more zeros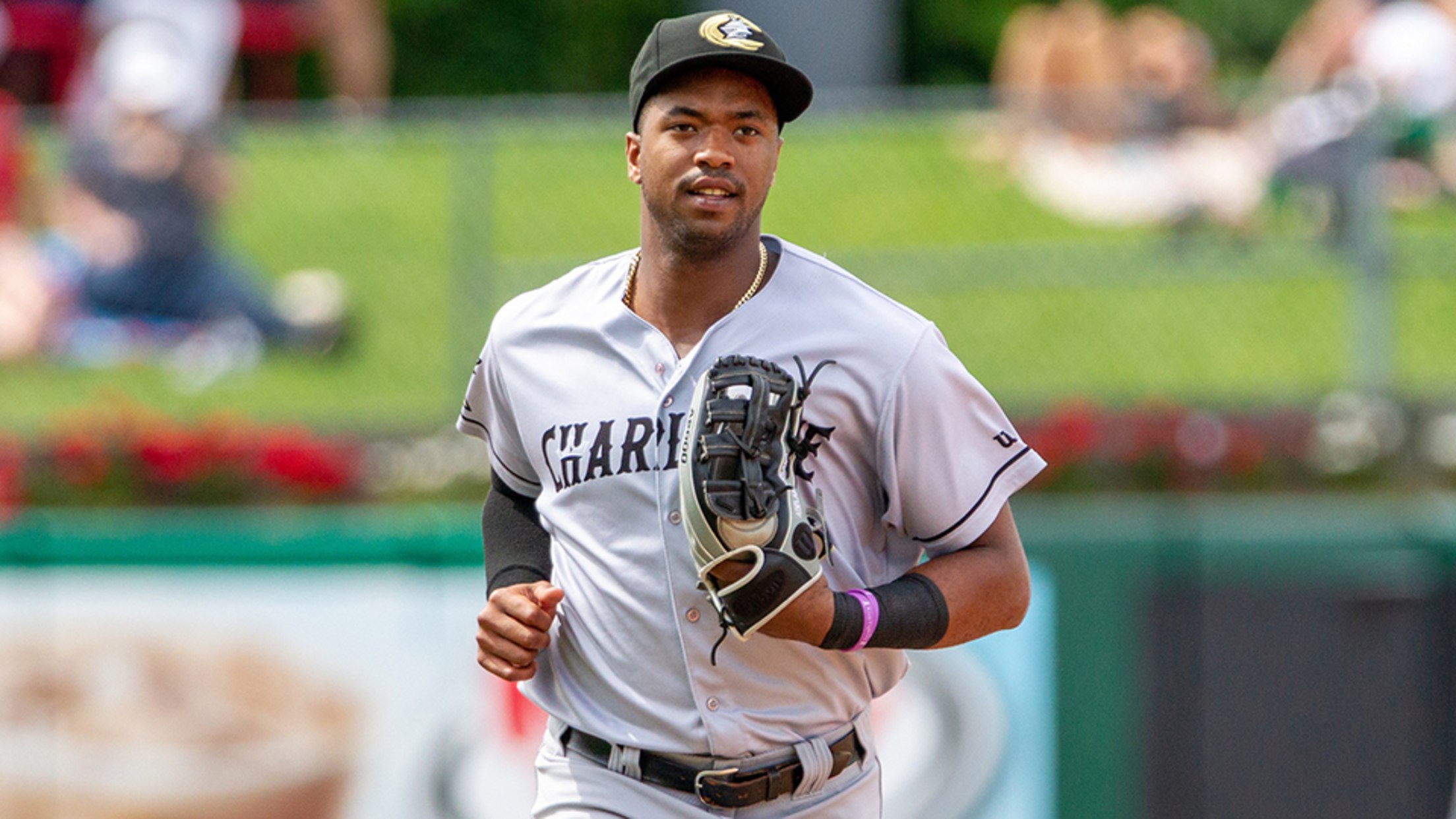 Theme of the dayThe transactions page: Monday saw its share of trades, with pitching prospects going to Los Angeles, Toronto and Texas, but the biggest moves in the Minors were the multiple internal promotions of top-100 prospects. Jo Adell continued his climb through the Angels system by joining Double-A Mobile.