Salt Lake's Harrison finishes off first cycle
Angels outfielder equals career highs with five hits, five RBIs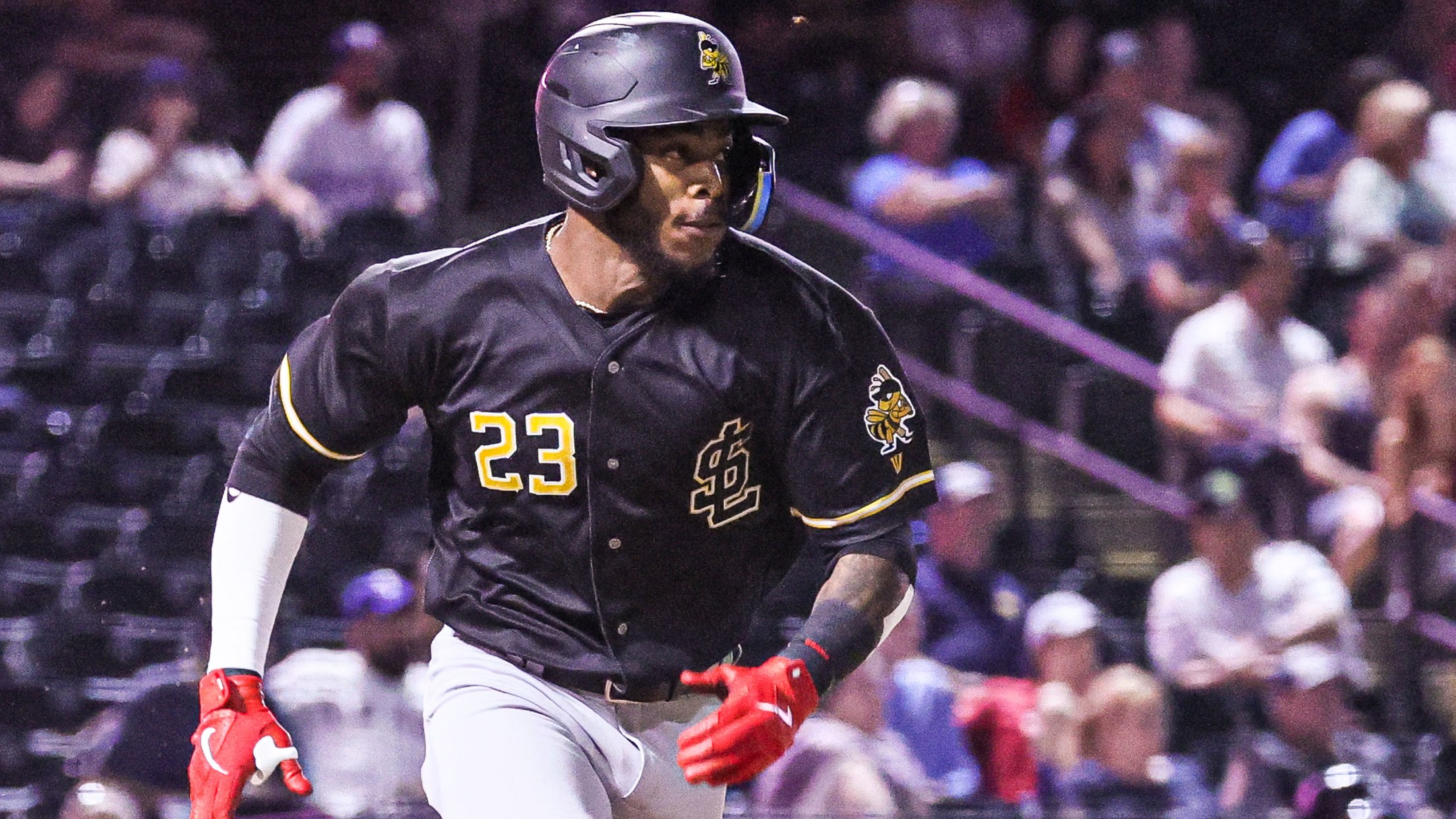 Apparently hitting for the cycle wasn't enough for Monte Harrison. An inning after completing the milestone, the Angels outfielder added a second double for good measure to equal a career high with five hits as Triple-A Salt Lake rolled past Reno, 11-4, at Greater Nevada Field. Harrison's cycle was the
Toolshed dream lineup: Ages 24 and up
Murphy, McKay, Kopech bring star power to older prospect group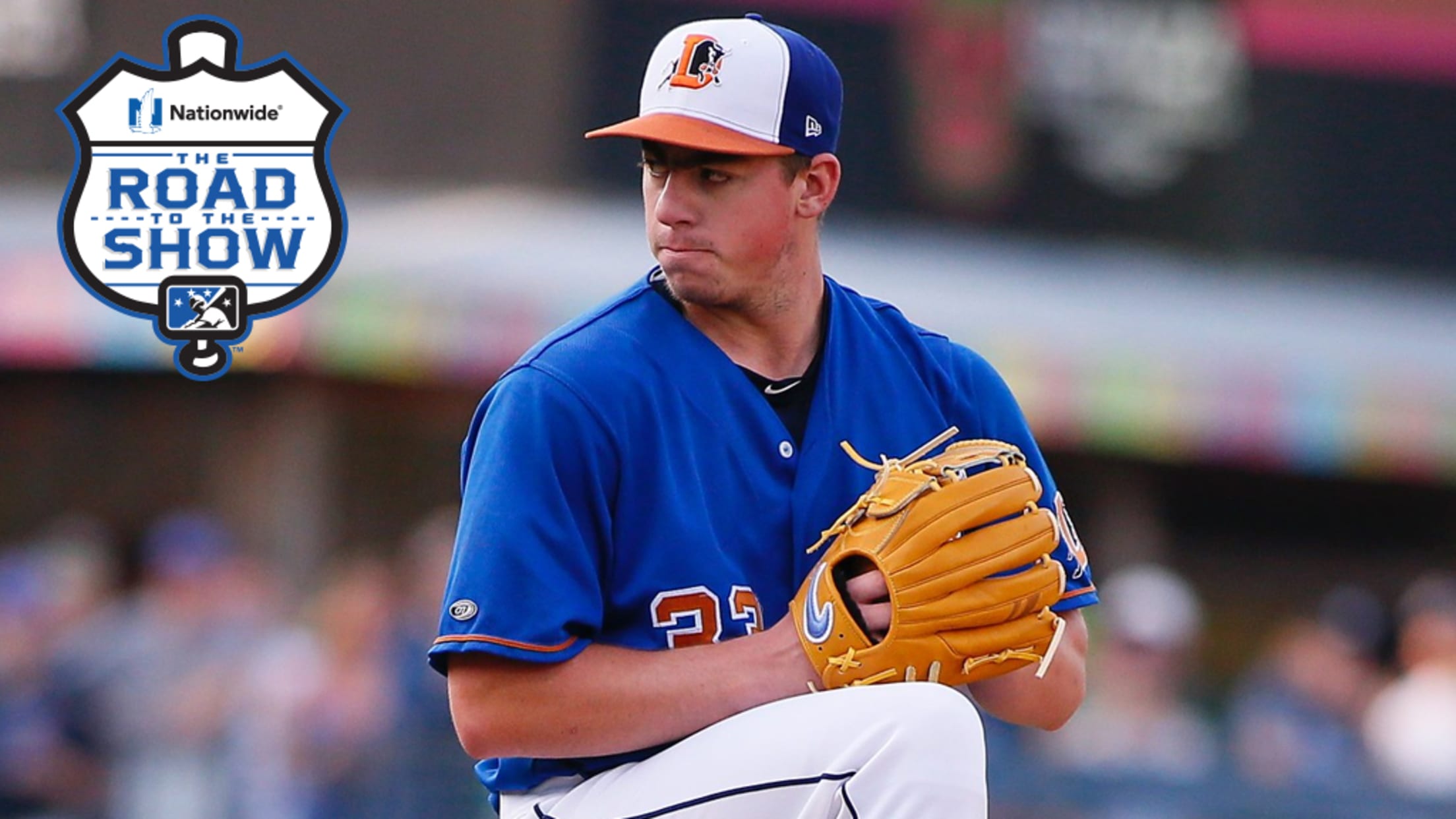 There may be no Minor League Baseball games yet, but that's not going to stop us from dreaming about lineups.Toolshed has crafted the best possible prospect lineups, sorted by age. To date, the series has focused on teenagers, 20-year-olds, 21-year-olds, 22-year-olds and 23-year-olds. This time, we turn our attention to prospects who will be 24
Trammell delivers in Padres' setback
No. 57 overall prospect picks up two hits, drives in three runs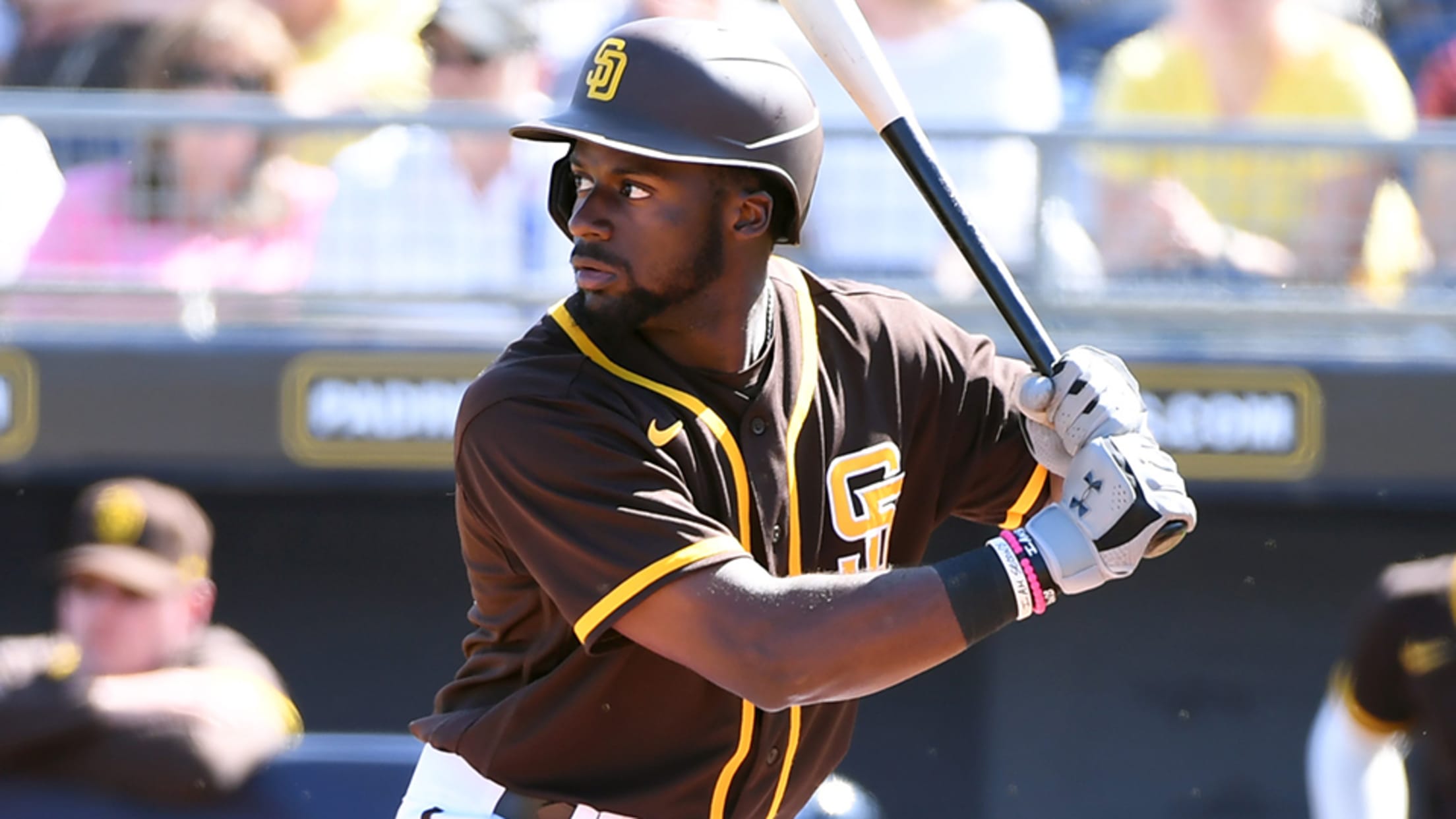 Taylor Trammell knows how to take a compliment.Prior to Wednesday's Cactus League game in Peoria, first-year Padres manager Jayce Tingler sang the praises of the club's fifth-ranked prospect. Trammell responded with a pair of run-scoring hits, accounting for three RBIs, and two runs scored in a 9-7 loss to the
Marlins' Harrison undergoes wrist surgery
No. 85 overall prospect expected to miss four to six weeks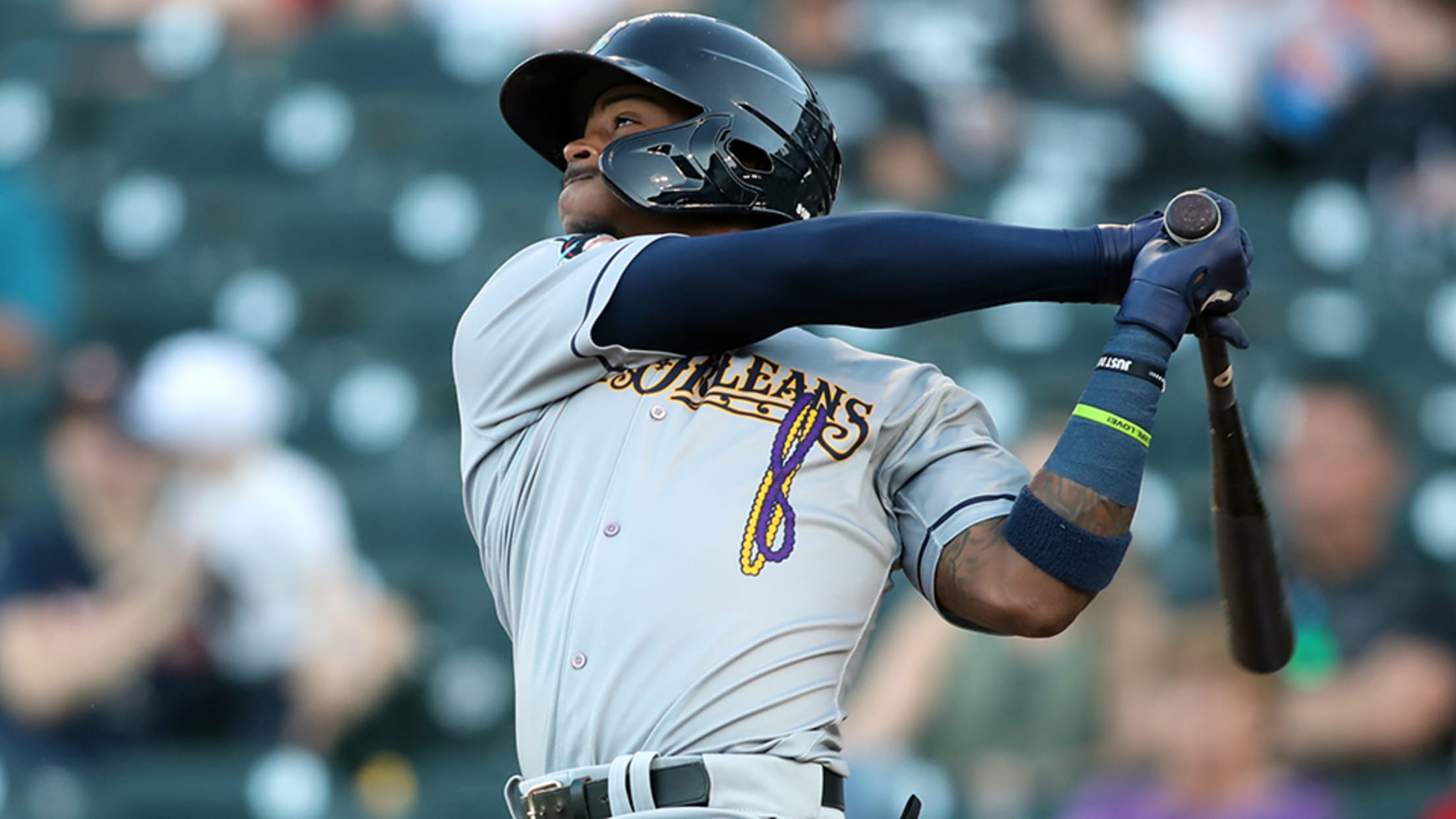 Monte Harrison hasn't played a game since June 27. That won't change for at least another four weeks.The second-ranked Marlins prospect underwent surgery on his right wrist over the All-Star break, the team announced Friday. Harrison, who has spent the entire season with Triple-A New Orleans, sustained the injury diving
Prospect Roundup: Games of May 23
Marlins' Harrison plates four; Orioles' Hall strikes out 10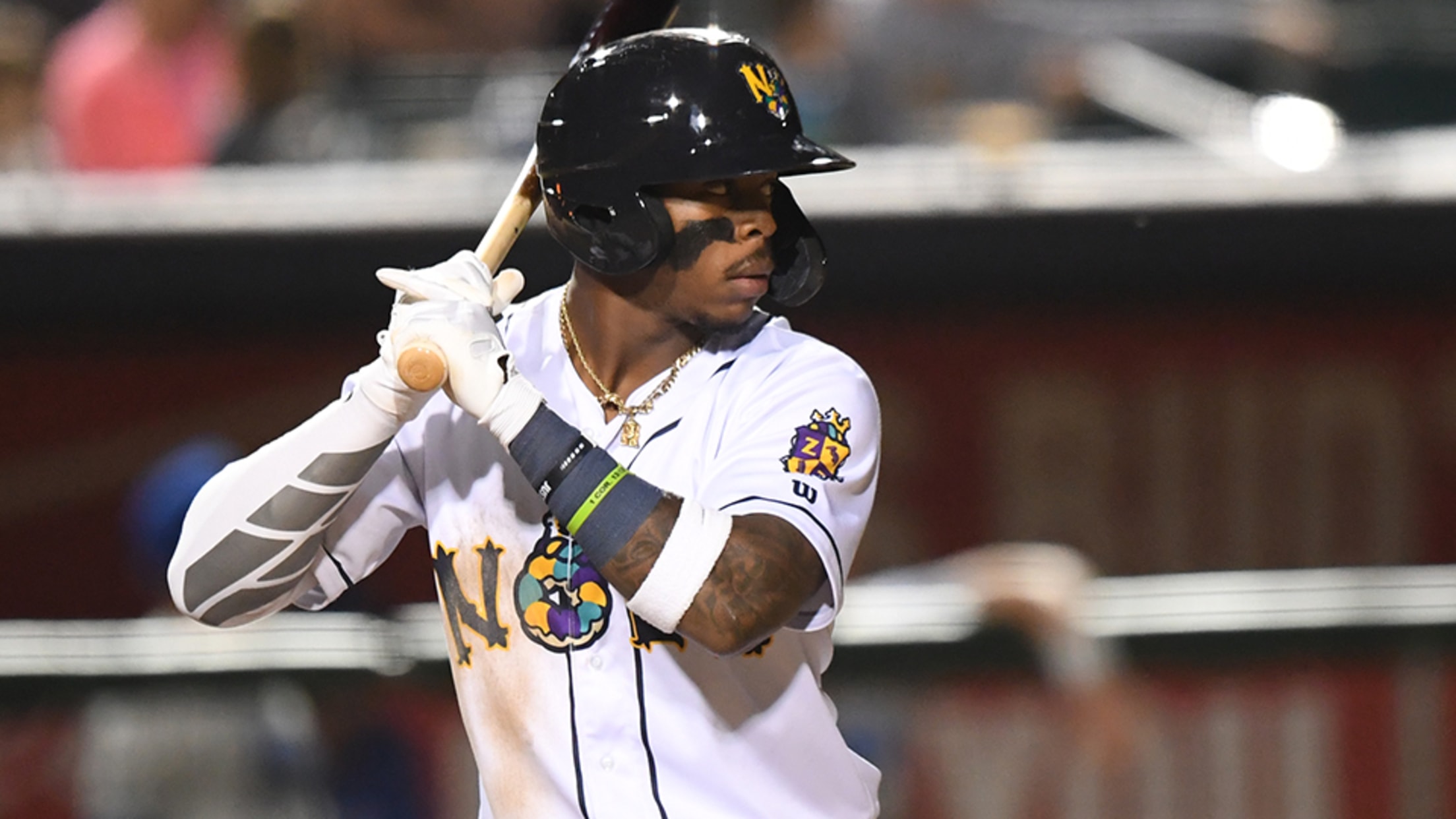 Marlins OF Monte Harrison, Triple-A New Orleans: 2-for-3, 2B, 2 BB, 4 RBI, 2 R -- Miami's No. 3 prospect matched a season-high for RBIs and fell one short of his career best. In the second inning Thursday, Harrison knocked in Isaac Galloway with a double to left field off
Prospect Roundup: Games of May 11
Phils' Bohm hits first FSL homer; Braves' Riley keeps mashing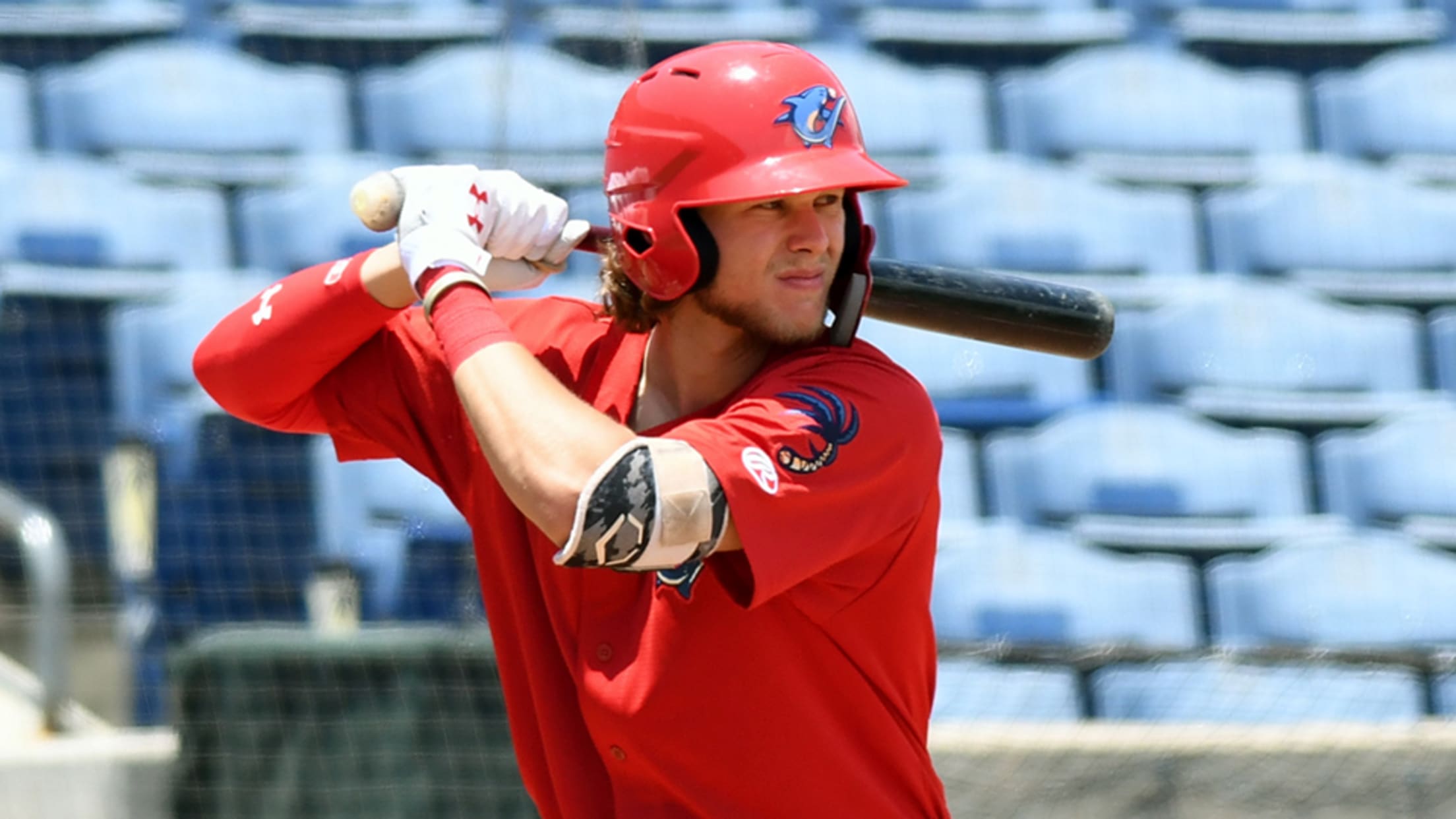 Phillies 3B Alec Bohm, Class A Advanced Clearwater: 3-for-6, HR, 2 RBIs, R -- Philadelphia sent its top prospect to the South Atlantic League at the start of the season, and he earned a promotion after 22 games. Not much has changed in terms of Bohm's production since joining Clearwater
Harrison heating up at plate for New Orleans
Miami's No. 3 prospect notches three hits, two walks to lead rout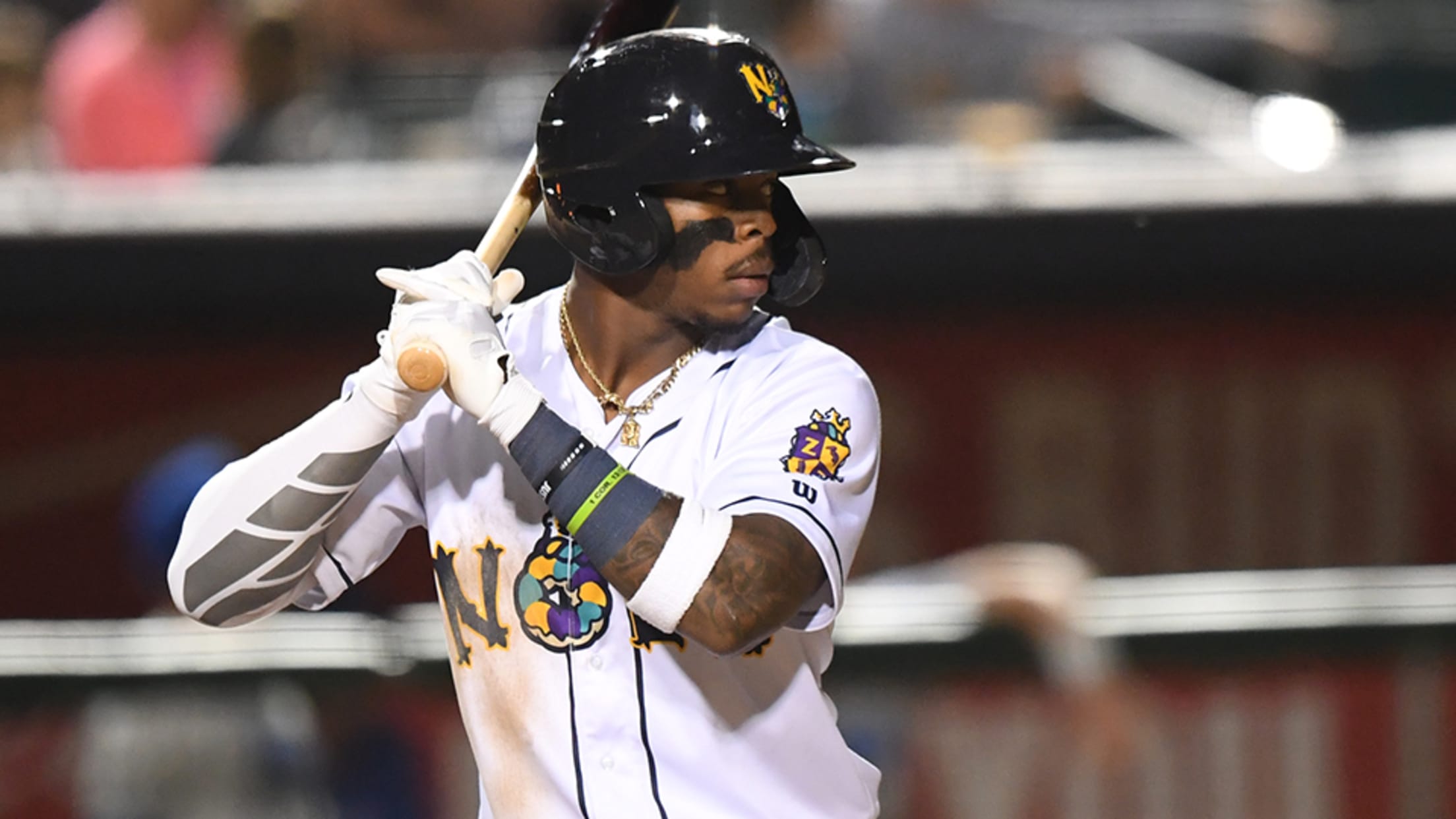 Through his first five games of the season, Monte Harrison sported just four hits and six strikeouts. After six knocks, it's safe to say he's found his stroke in Triple-A.Miami's No. 3 prospect had a perfect day at the plate, going 3-for-3 with two walks and three runs scored as
Prospect Roundup: Games of April 14
Phils' Bohm belts first pro homer, Royals' Matias goes deep twice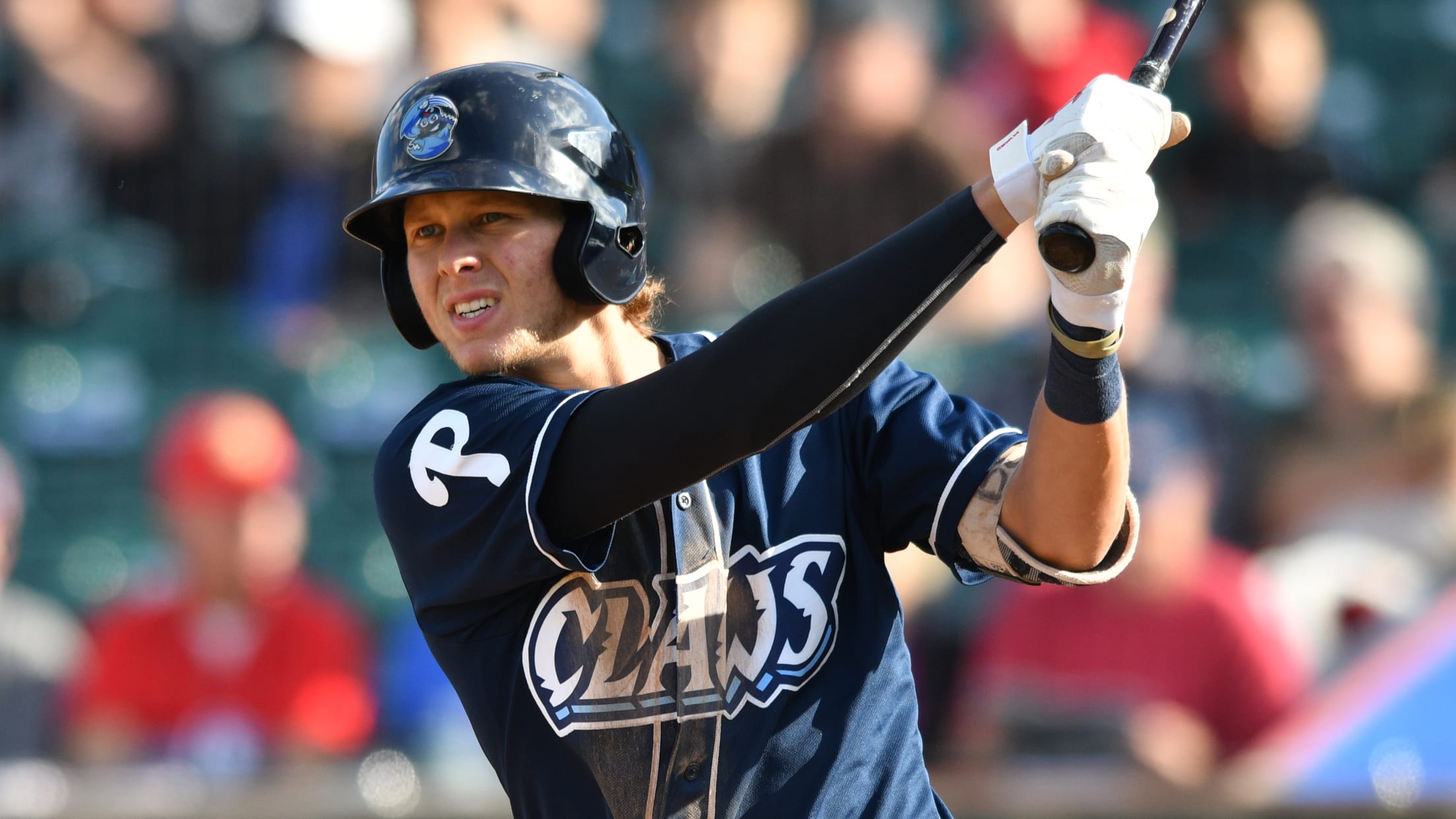 Phillies 3B Alec Bohm, Class A Lakewood: 2-for-3, HR, 3 RBIs -- It took awhile, but Bohm finally has his first professional home run. Last year's No. 3 overall pick sent a two-run shot to left field in the third inning against Delmarva in his 175th career at-bat. The Phils' top
Marlins Prospect Primer: On the upswing
Recent acquisitions Mesa, Sanchez look to revive Miami system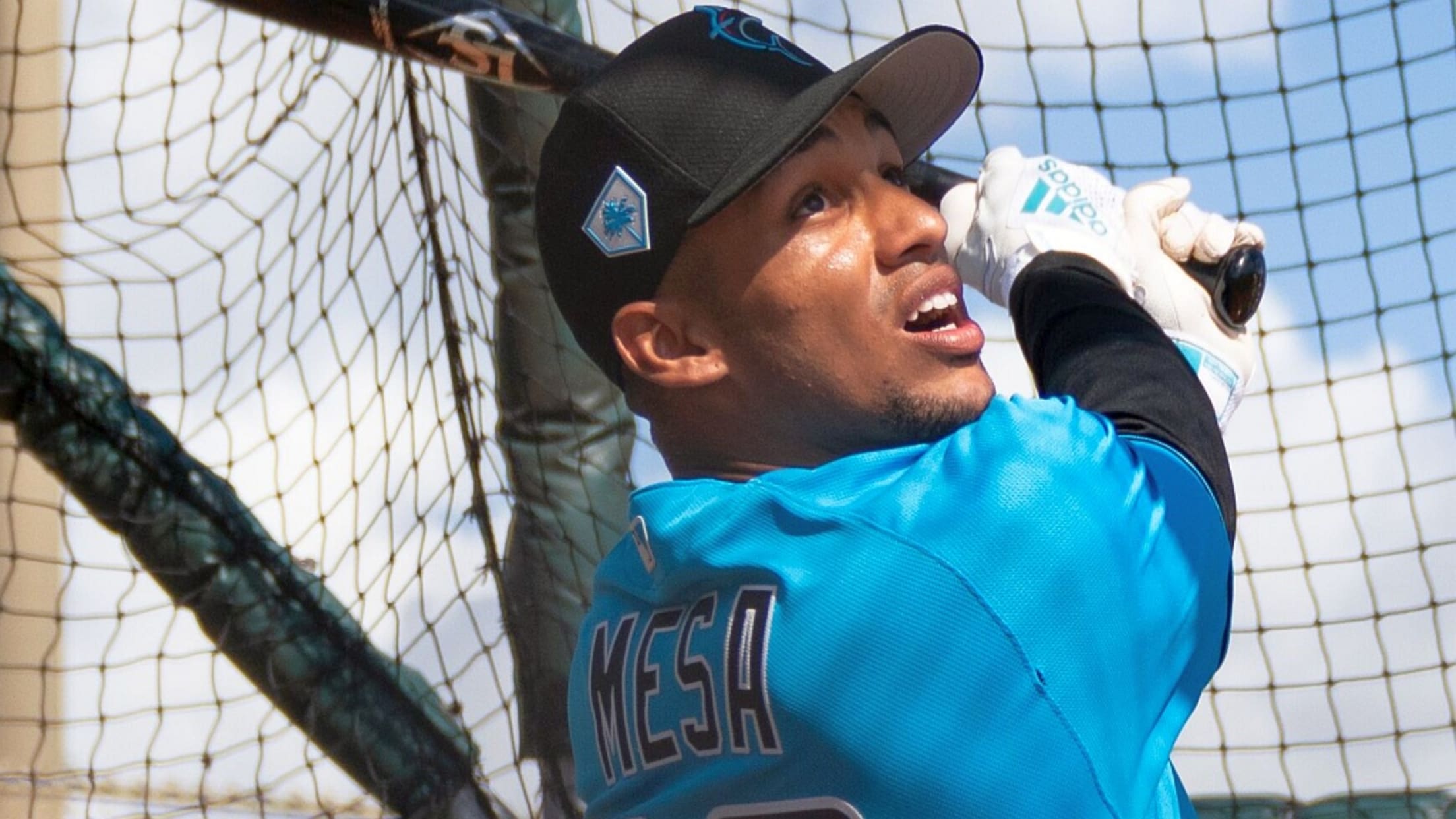 Some players are on the verge of stardom, others are entering a crucial phase of their development and still others are getting their first tastes of full-season ball. With the 2019 season approaching, MiLB.com takes a look at the most intriguing prospects from each MLB organization.Shining star: Sixto Sanchez, RHPThe
Toolshed: Traded prospects, one year later
Looking at D-backs' Widener, many Marlins moved last offseason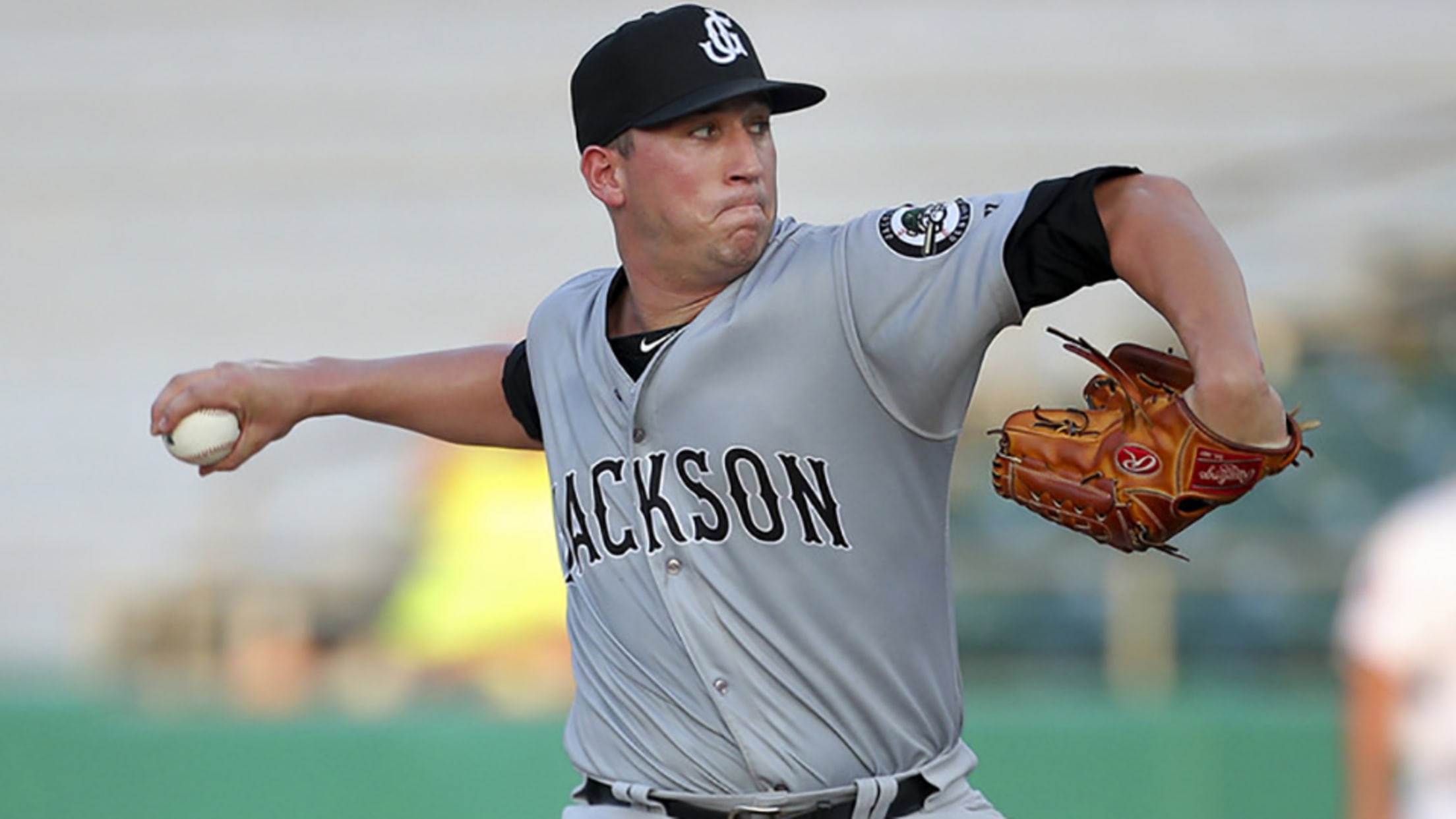 Madison Bumgarner. J.T. Realmuto. Corey Kluber. James Paxton.There are some big names being bandied about in the trade rumor mill as the 2018-19 professional baseball offseason kicks into high gear. In all likelihood, a few organizations will make franchise-altering moves in the weeks and months ahead, and it won't just
SL Postseason Awards and All-Stars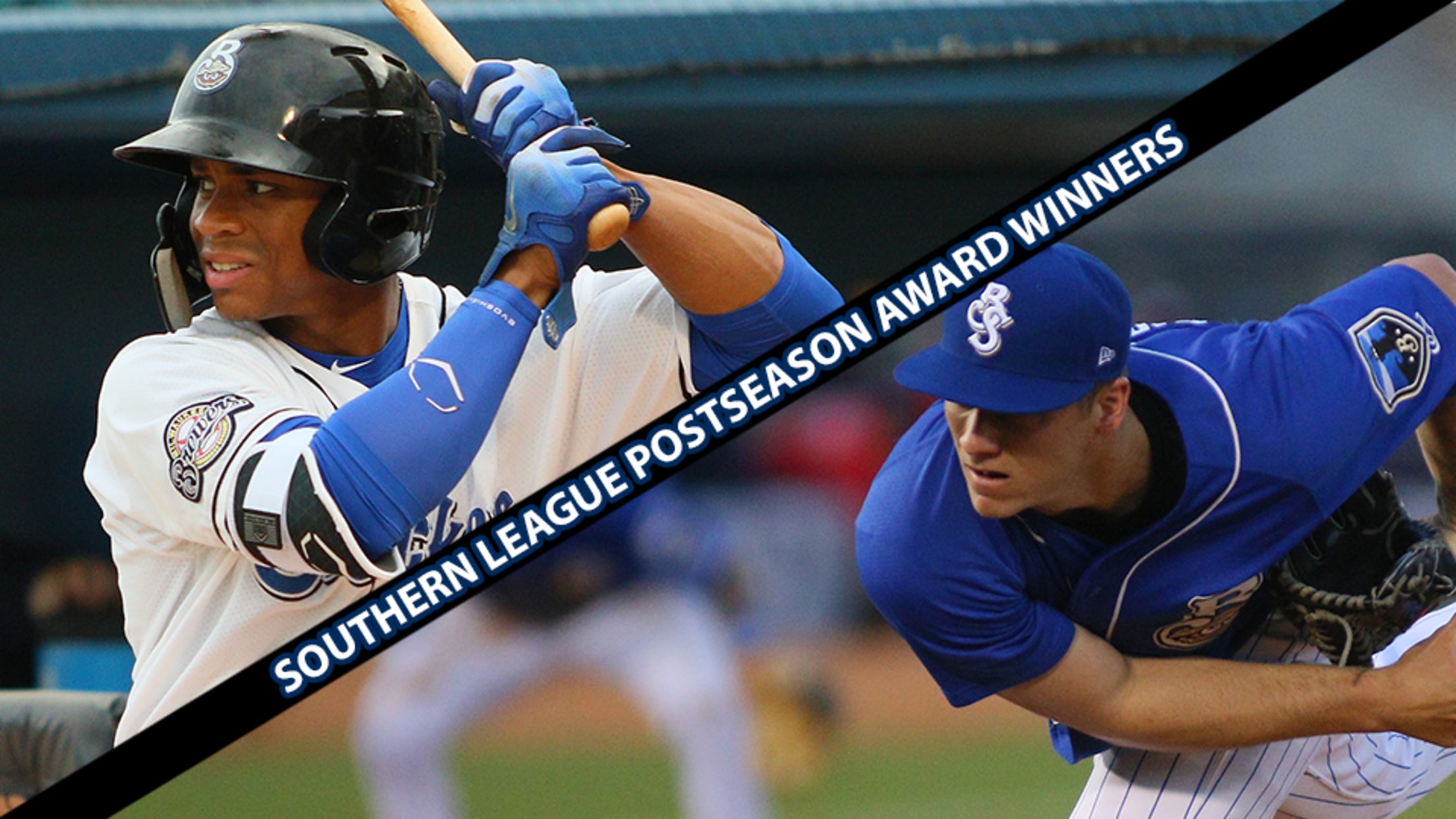 MARIETTA, GA - The Southern League of Professional Baseball Clubs are proud to announce their postseason award winners, as well as the 2018 Southern League postseason All-Star team. The Biloxi Shuckers have swept all three of the Southern League's major awards; making them the first team to do so since
Prospect Roundup: Games of Aug. 16
Kopech turns in another Knights gem; Urias adds to hot August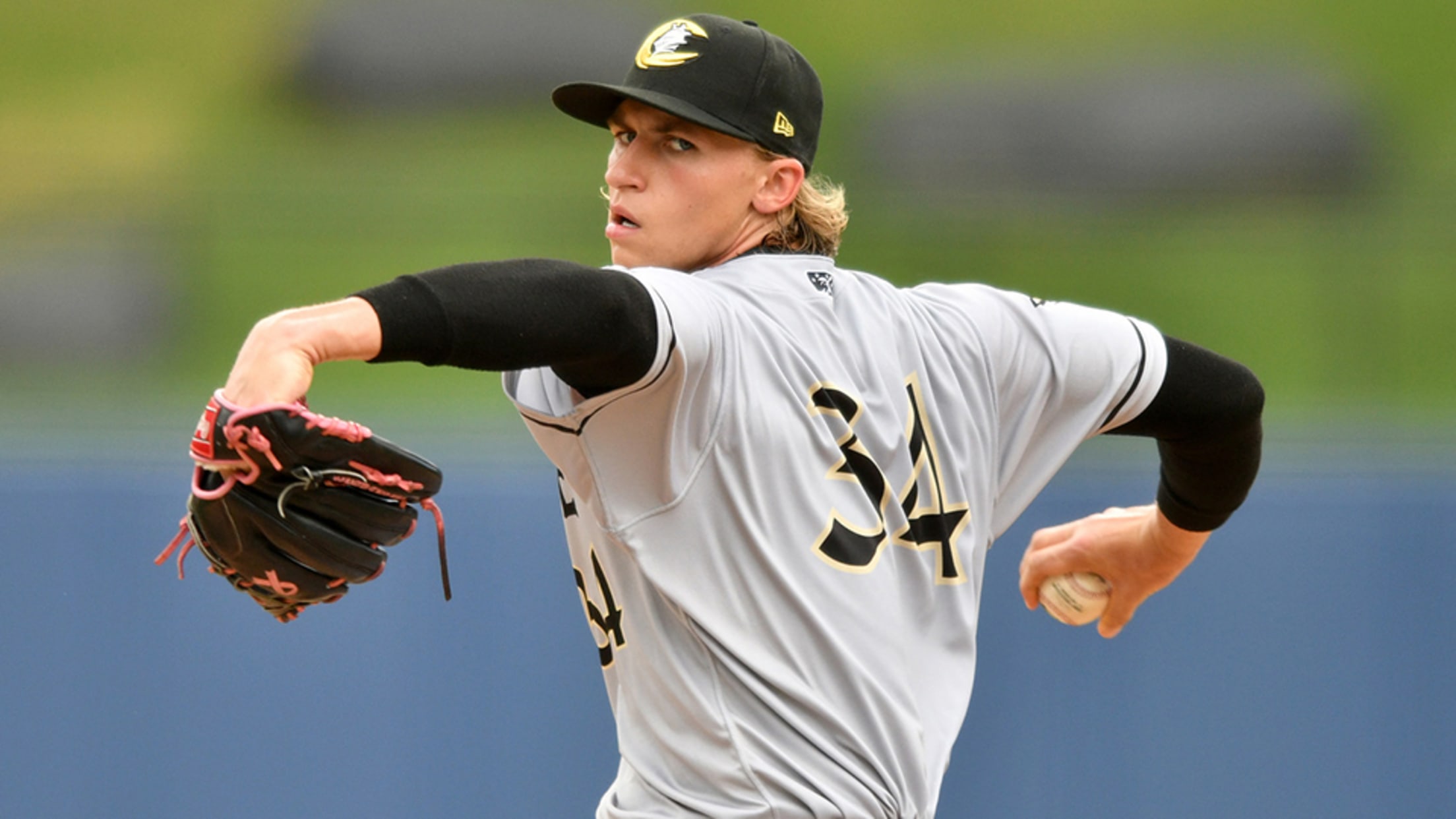 Theme of the dayDrama from AL East prospects: The Red Sox might be running away with the division on the Major League side, but in the Minors, two other American League East clubs are providing excitement. Yankees prospects Janson Junk, Austin DeCarr and Daniel Alvarez combined on Class A Charleston's
Toolshed: Prospects in need of strong finish
Astros' Tucker, Twins' Gordon hope to keep stocks high in August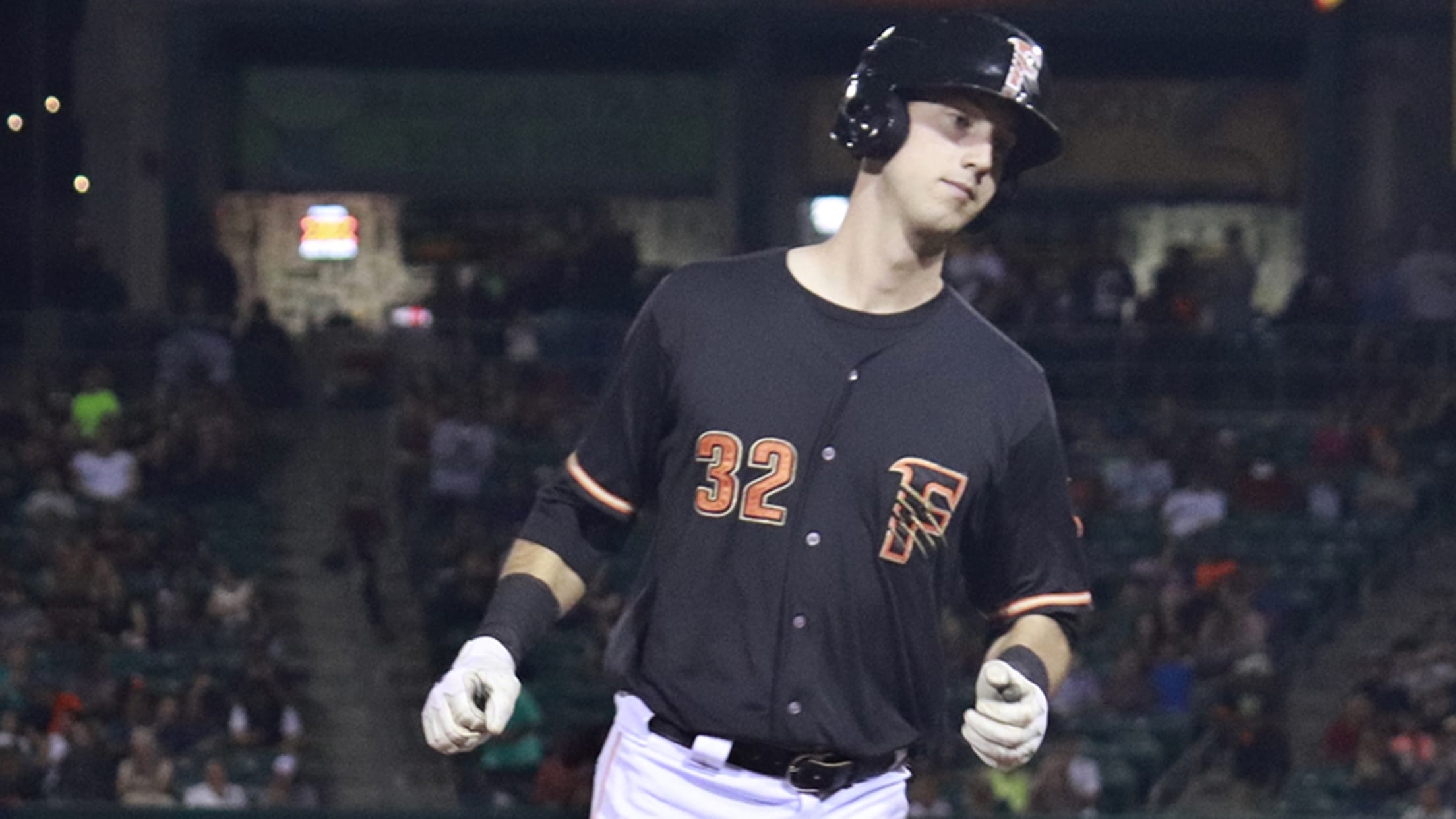 It's Aug. 3, meaning one month from today, most Minor League circuits will be playing their final game of the regular season. Indeed, the clock is ticking on 2018.Of course, it's not over 'til it's over -- and that's a good thing for some big-name prospects who need these next
Prospect Roundup: Games of June 11
Cards' Sosa, Marlins' Harrison, Rangers' Calhoun show off pop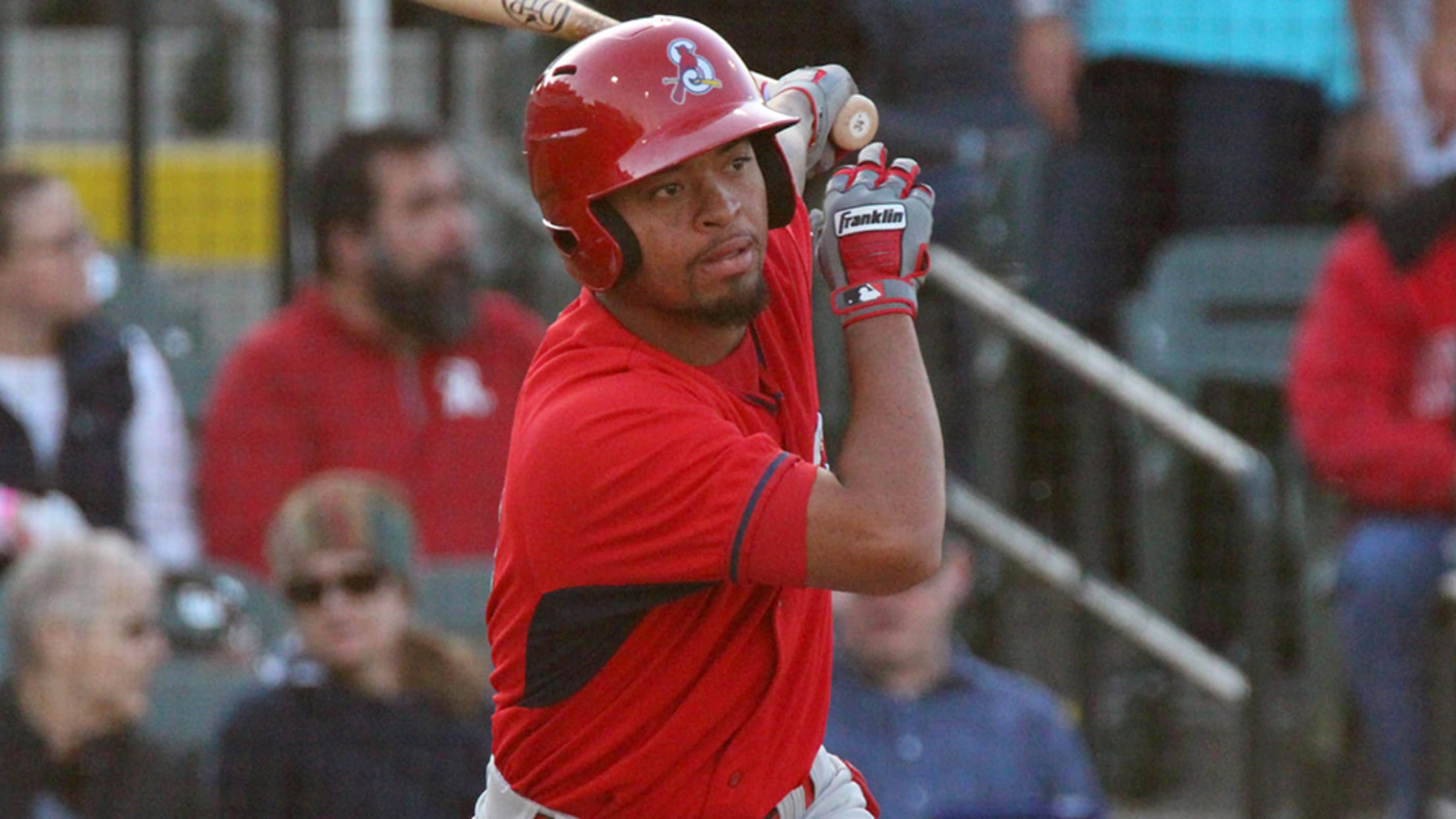 Theme of the dayPlaying to their strengths:Alex Wells throws a ton of strikes. Jorge Guzman chucks high heat. Peter O'Brien has a lot of raw power. All of those skill sets were on display Monday night. Wells struck out nine and allowed three hits and no walks in eight innings
Harrison's big night spurs Jumbo Shrimp
Top Marlins prospect plates season-high four with two singles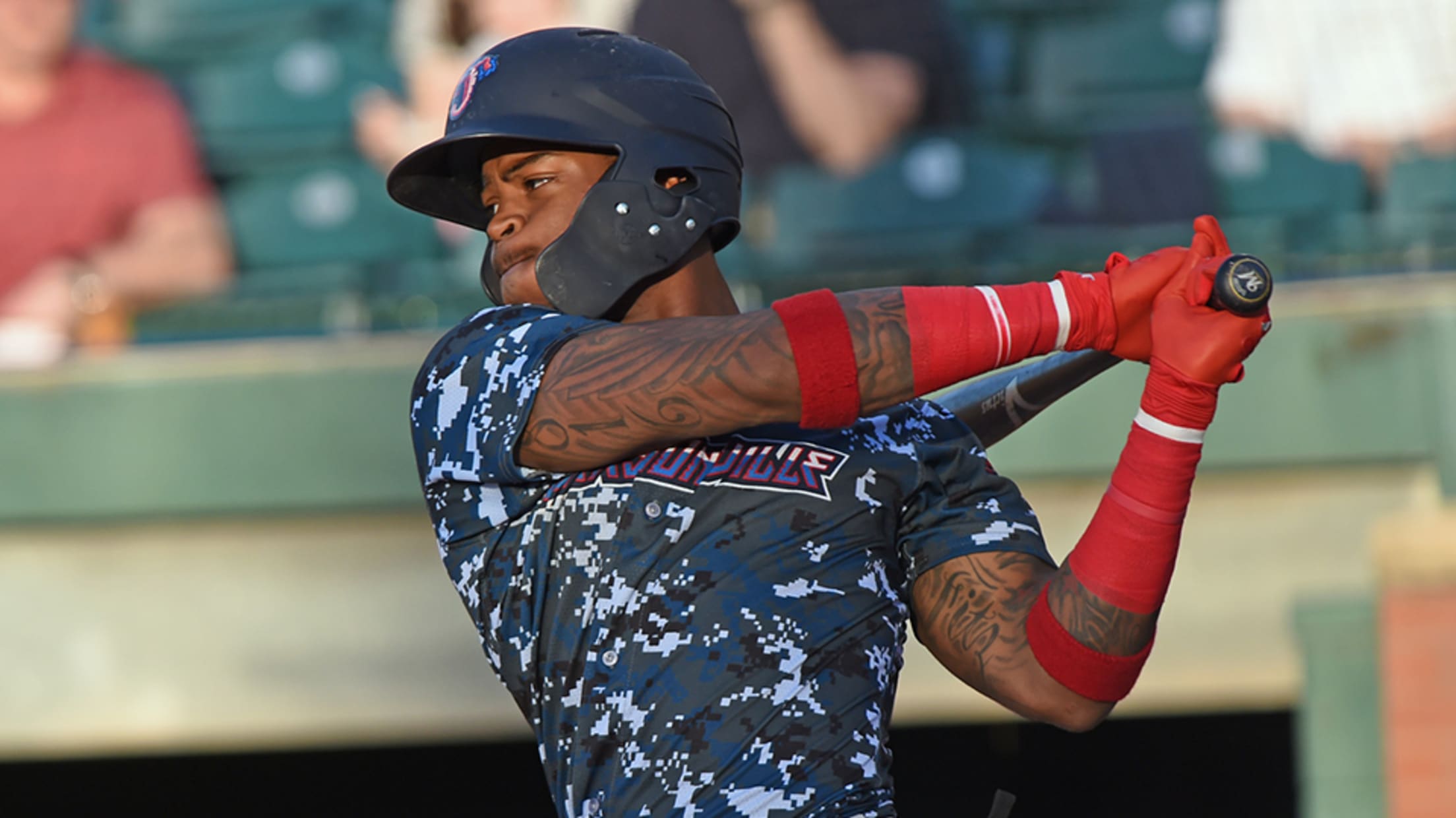 Monte Harrison's introduction to a new organization and level has had its shares of ups and downs. Slowly but surely, the undeniable talent of the 22-year-old is beginning to break through.Miam's top prospect drove in a season-high four runs with a pair of singles to lead Double-A Jacksonville past Birmingham,
Harrison heating up for Jumbo Shrimp
Top Marlins prospect falls triple shy of cycle, scores three runs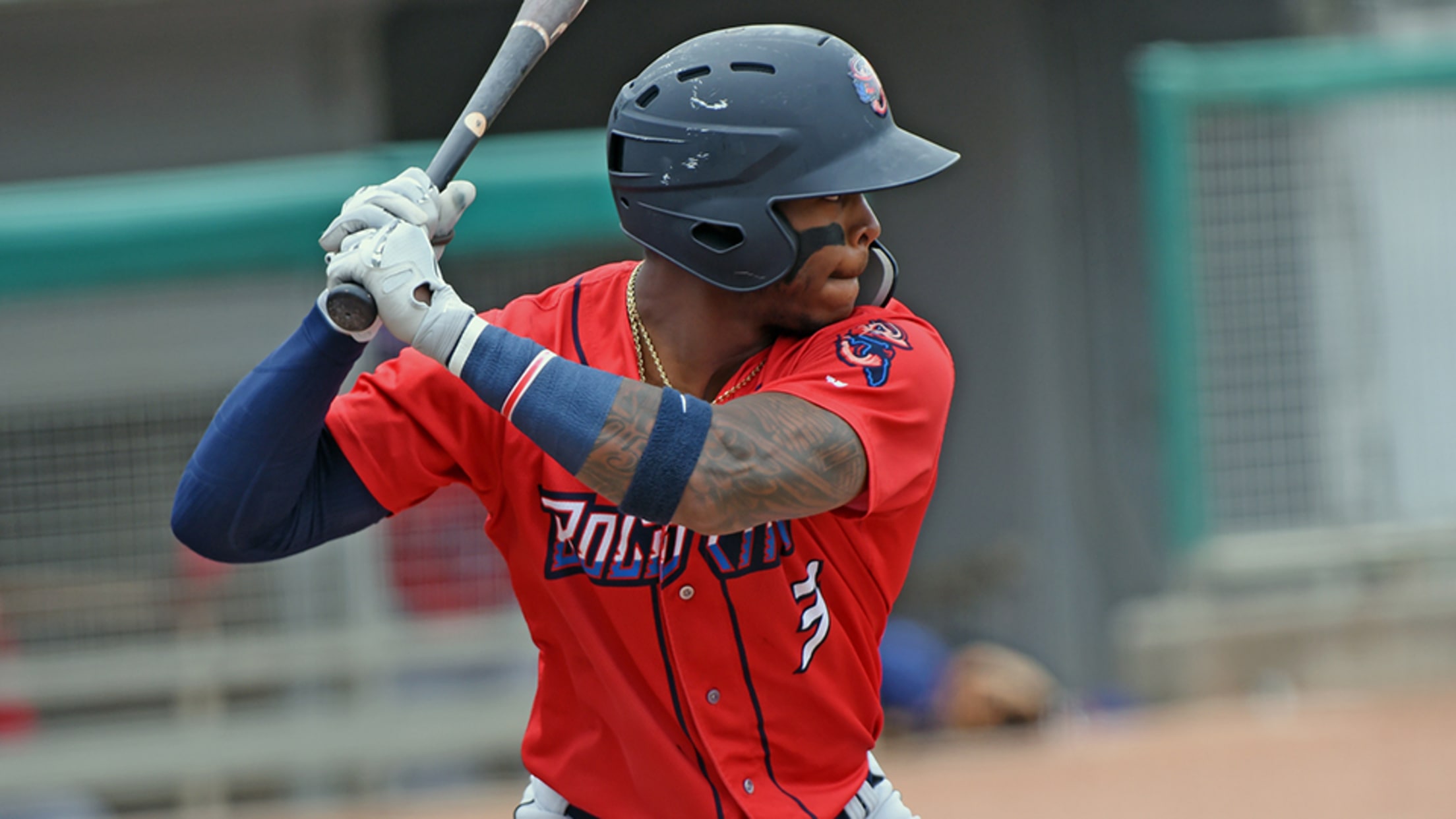 Monte Harrison might have felt the weight of being a key part of Miami's return for Christian Yelich. Or perhaps it was just a rude introduction to life at Double-A.Whatever the cause, the top Marlins prospect was hitting .215 on April 28 and had struck out six times in an
Prospect Roundup: Games of April 29
Marlins' Harrison homers again; Jays' Jansen proves bona fides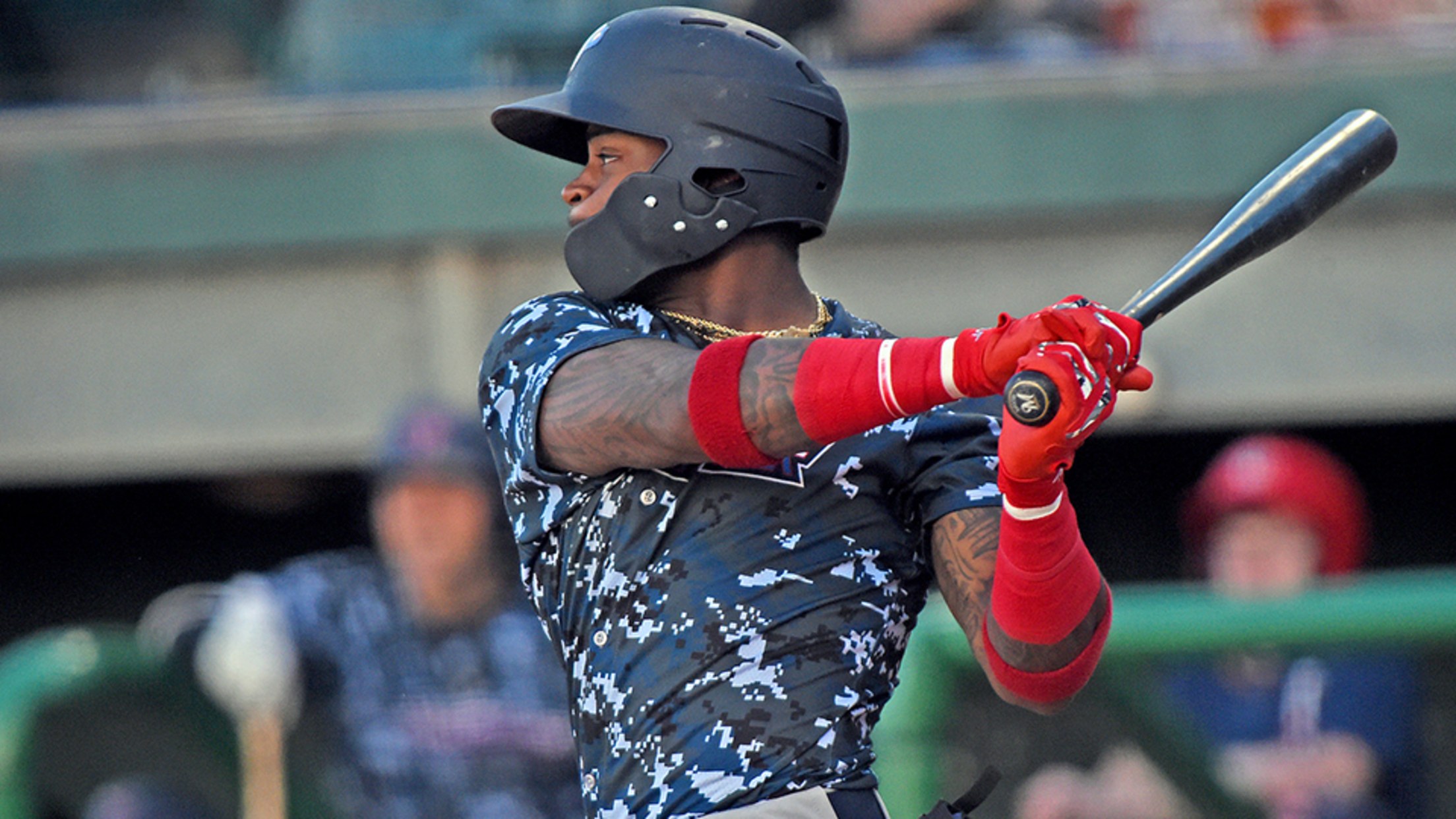 Theme of the dayDo not doubt the Pacific Coast League:Kyle Tucker, Luis Urías and Dustin Fowler have all had their rough days in the first month of the season, but Sunday was not among them. Tucker homered as part of a three-hit game for Fresno, Urias reached base five times
Diaz, Harrison break out for Jumbo Shrimp
Marlins duo delivers seven combined hits, two homers in win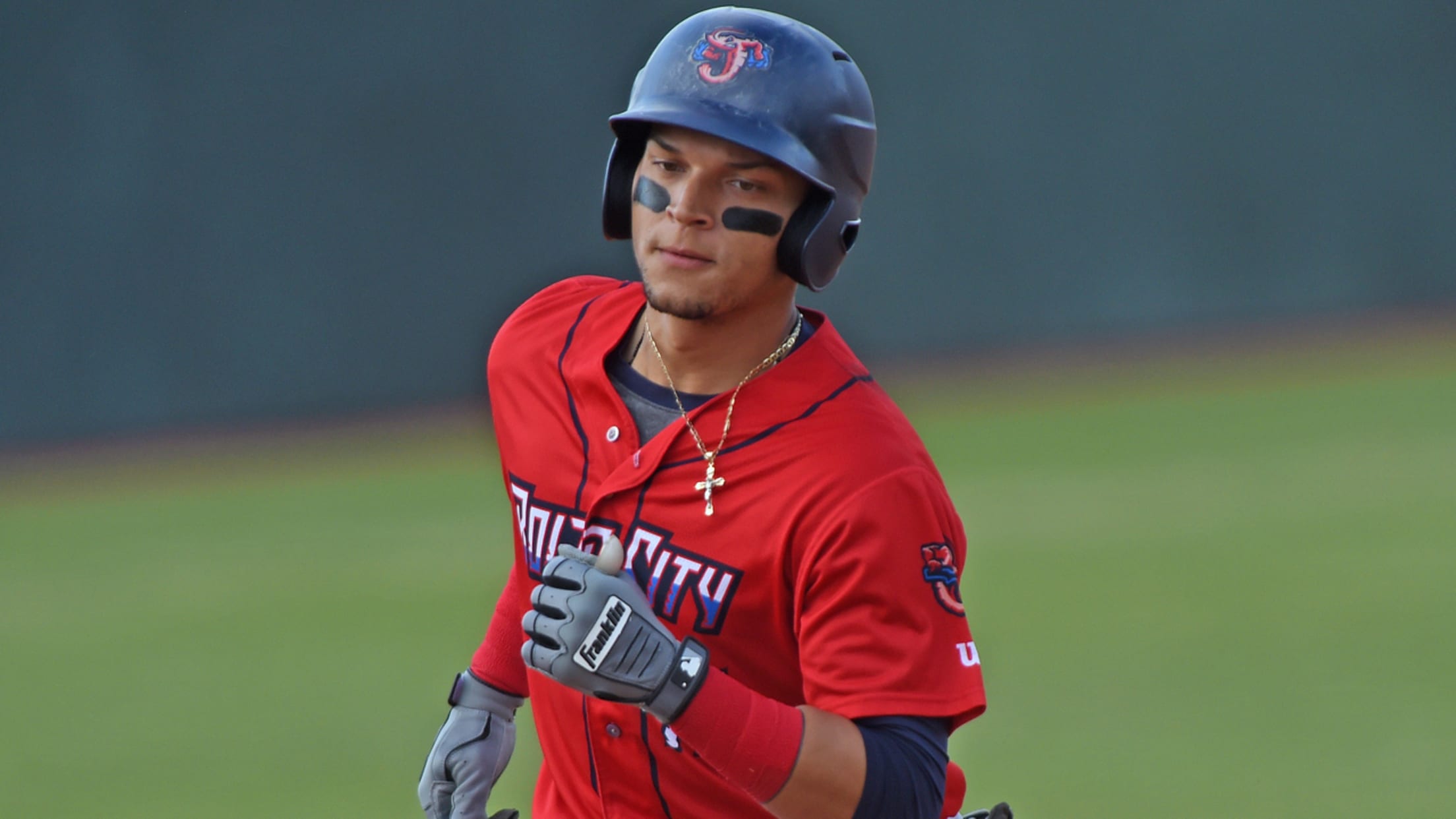 After 10 days away from Jacksonville, the Double-A Jumbo Shrimp returned home around 7 a.m. Thursday with a series opener set for 12 hours later. Isan Díaz and Monte Harrison didn't seem tired when gametime rolled around.The top two hitters in the order combined to go 7-for-10 with two homers,
Prospect Roundup: Games of April 18
Riley stays hot with two triples; Gordon pushing for promotion
Theme of the dayMilestones:The MiLB.com milestones page has four categories: no-hitters, cycles, three-homer games and triple plays. Three of those four boxes were ticked Wednesday. The first came when four Triple-A Syracuse pitchers combined on a seven-inning no-no against Indianapolis in the first game of a doubleheader that featured temperatures
Marlins Prospect Primer: Brinson eyes stardom
Trio of offseason acquisitions revive dormant Miami farm system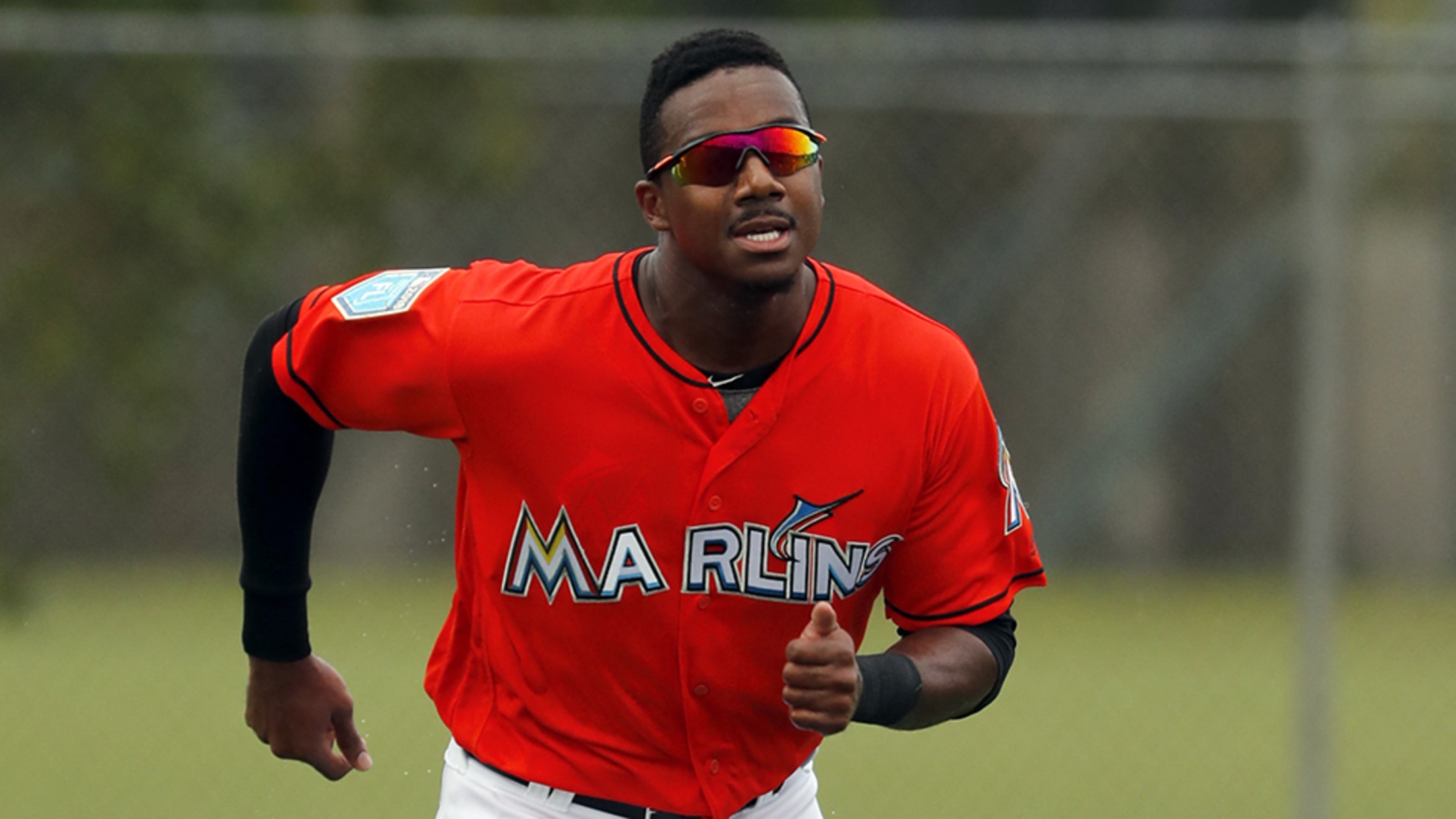 Some players are on the verge of stardom, others are entering a crucial phase of their development and still others are getting their first tastes of full-season ball. With the 2018 season approaching, MiLB.com takes a look at the most intriguing prospects from each MLB organization.Shining star: Lewis Brinson, OFThe
Marlins' Harrison finishes spring with bang
Club's No. 2 prospect lofts homer to end six-game spring skid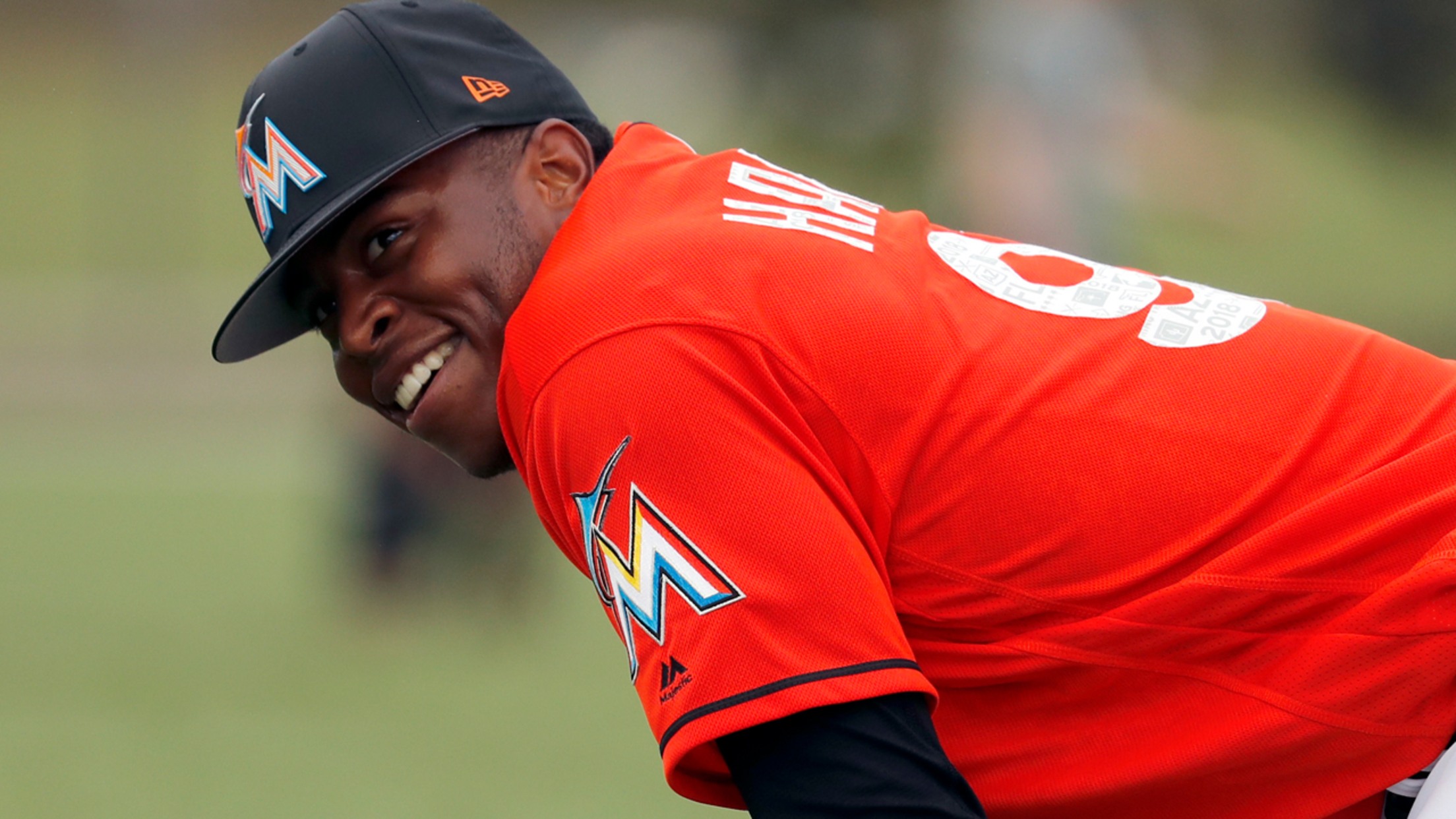 The Grapefruit League wasn't kind to Monte Harrison early, but on his team's final day at camp, the outfielder finished on a high note.Baseball's No. 71 overall prospect hammered his first home run of the spring Sunday afternoon in his first big league Spring Training game since March 6 as
Harrison bringing impressive tools to Marlins
No. 71 prospect preparing to continue ascension in new system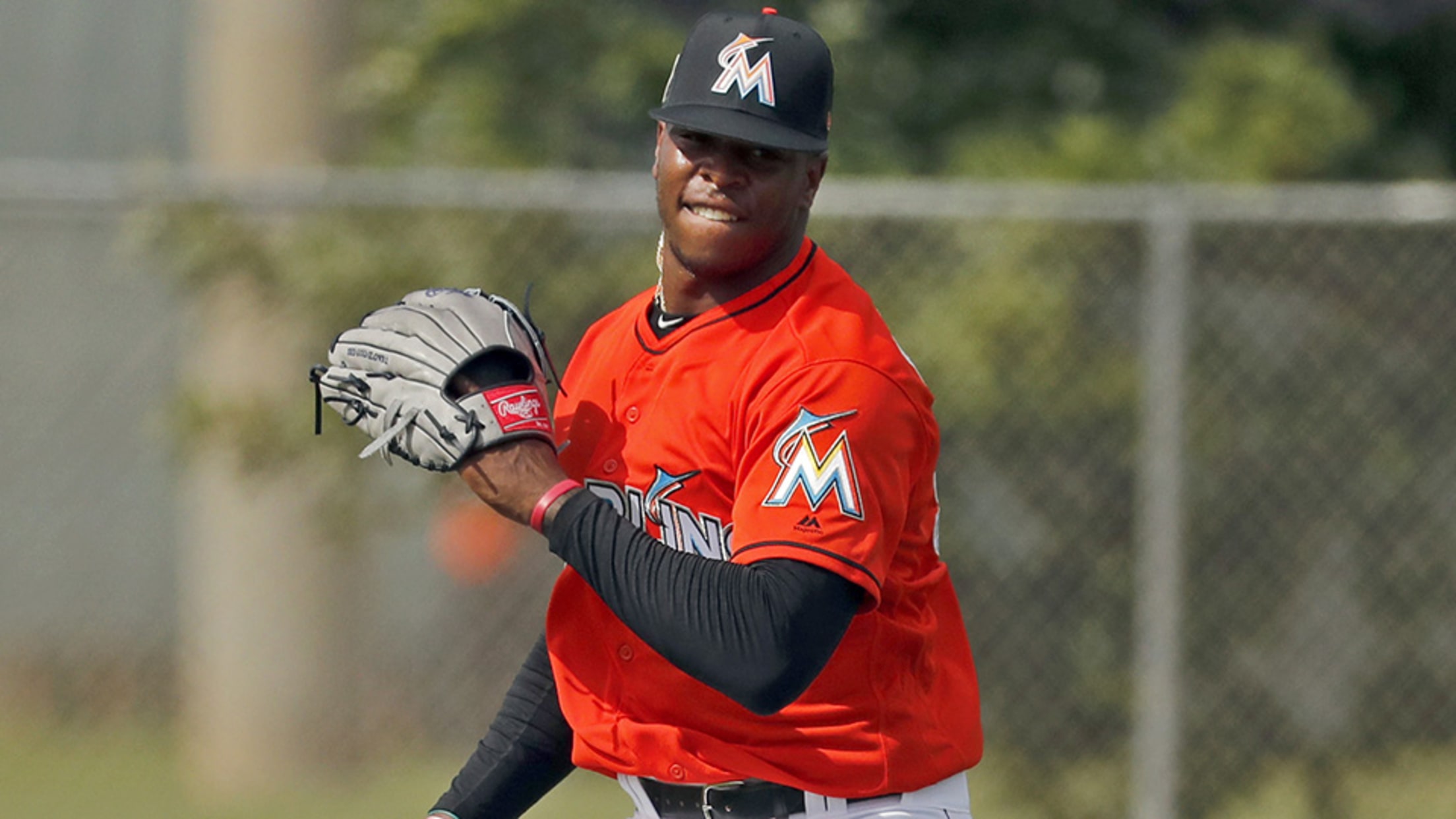 JUPITER, Florida -- Monte Harrison missed the call that changed his life. He was on the phone already, and his device pushed the incoming call straight to voicemail. He got a text from Brewers director of player development Tom Flanagan instead:Hey Monte, I've got some big news for you. Give
Harrison highlights Marlins' spring invites
No. 71 prospect going to big league camp after Brewers trade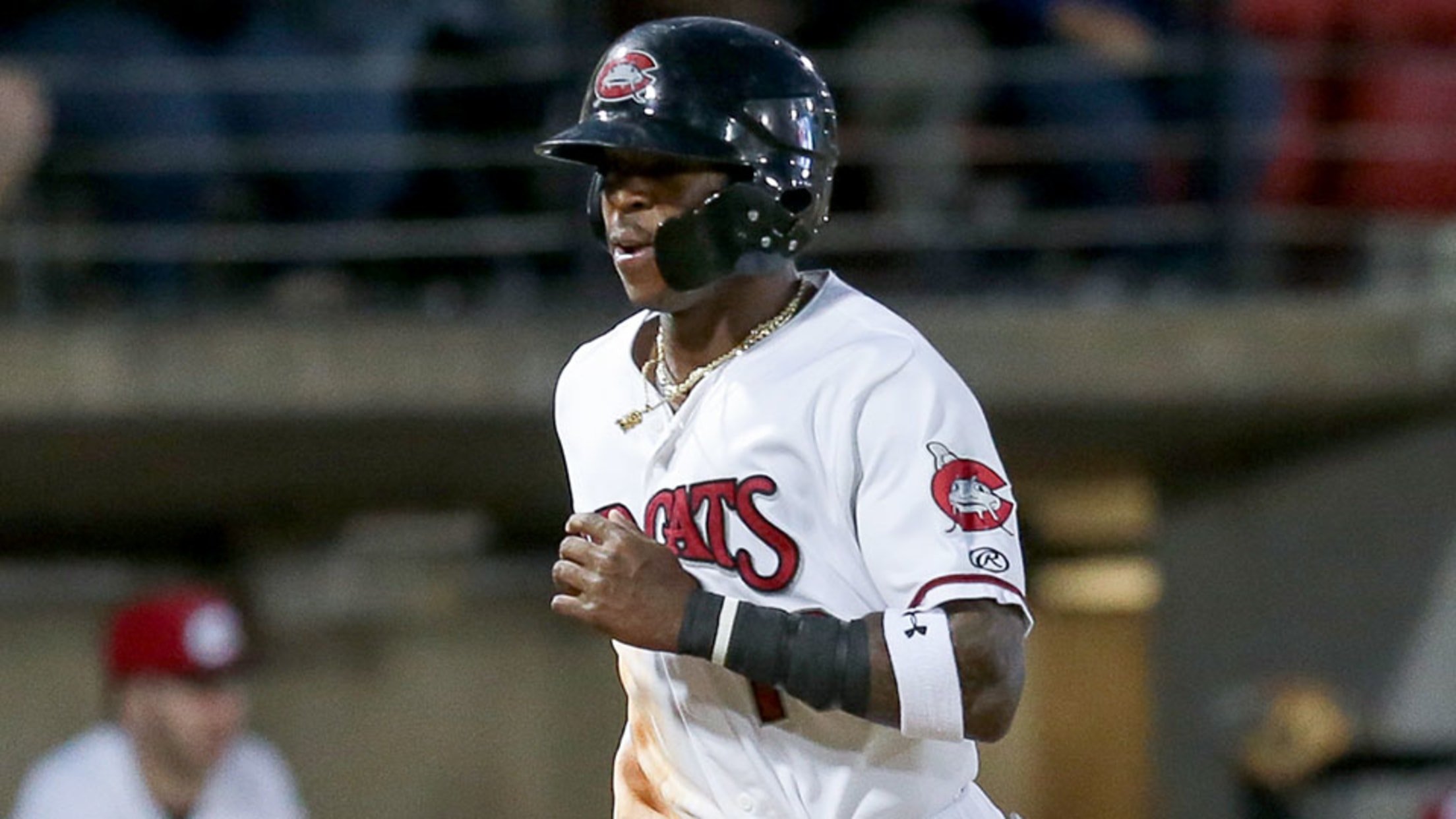 The Marlins are going to feature a lot of new faces in 2018, and they'll get a close look at many of them starting next week.Miami extended non-roster invites to Major League Spring Training to 28 players on Thursday -- a group that was highlighted by No. 71 overall prospectMonte
Marlins catch Brinson, trio in Yelich trade
No. 13 overall prospect, Diaz, Harrison, Yamamoto leave Brewers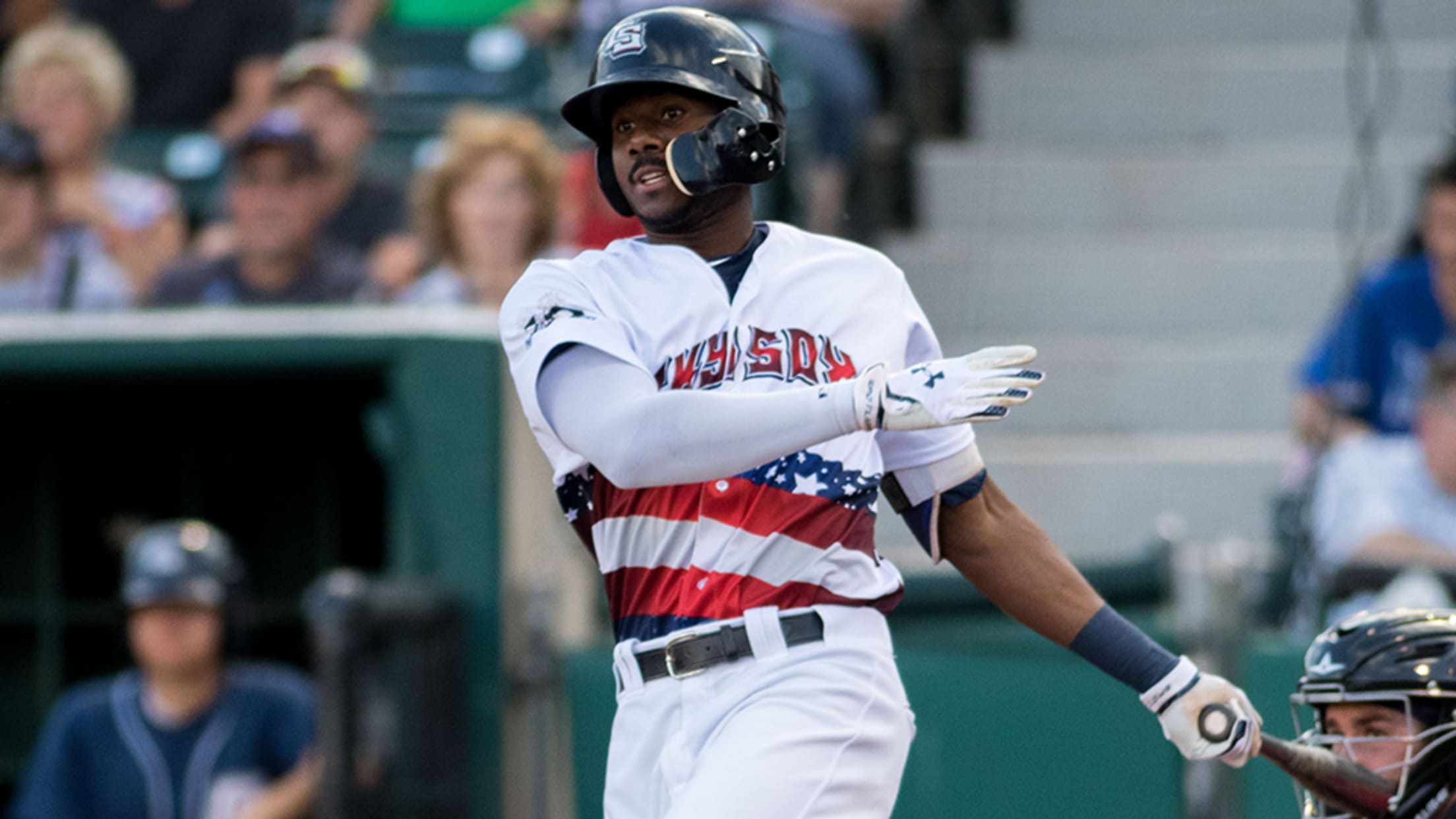 The latest domino to fall in Miami may be the Marlins' biggest catch yet.On Thursday night, Miami and Milwaukee struck a deal to send All-Star outfielder Christian Yelich to the Brewers in exchange for baseball's No. 13 prospectLewis Brinson, infielder Isan Díaz, outfielder Monte Harrison and right-hander Jordan Yamamoto.
Harrison slams Rafters to victory in Arizona
Brewers No. 14 prospect clubs two homers on seven-RBI night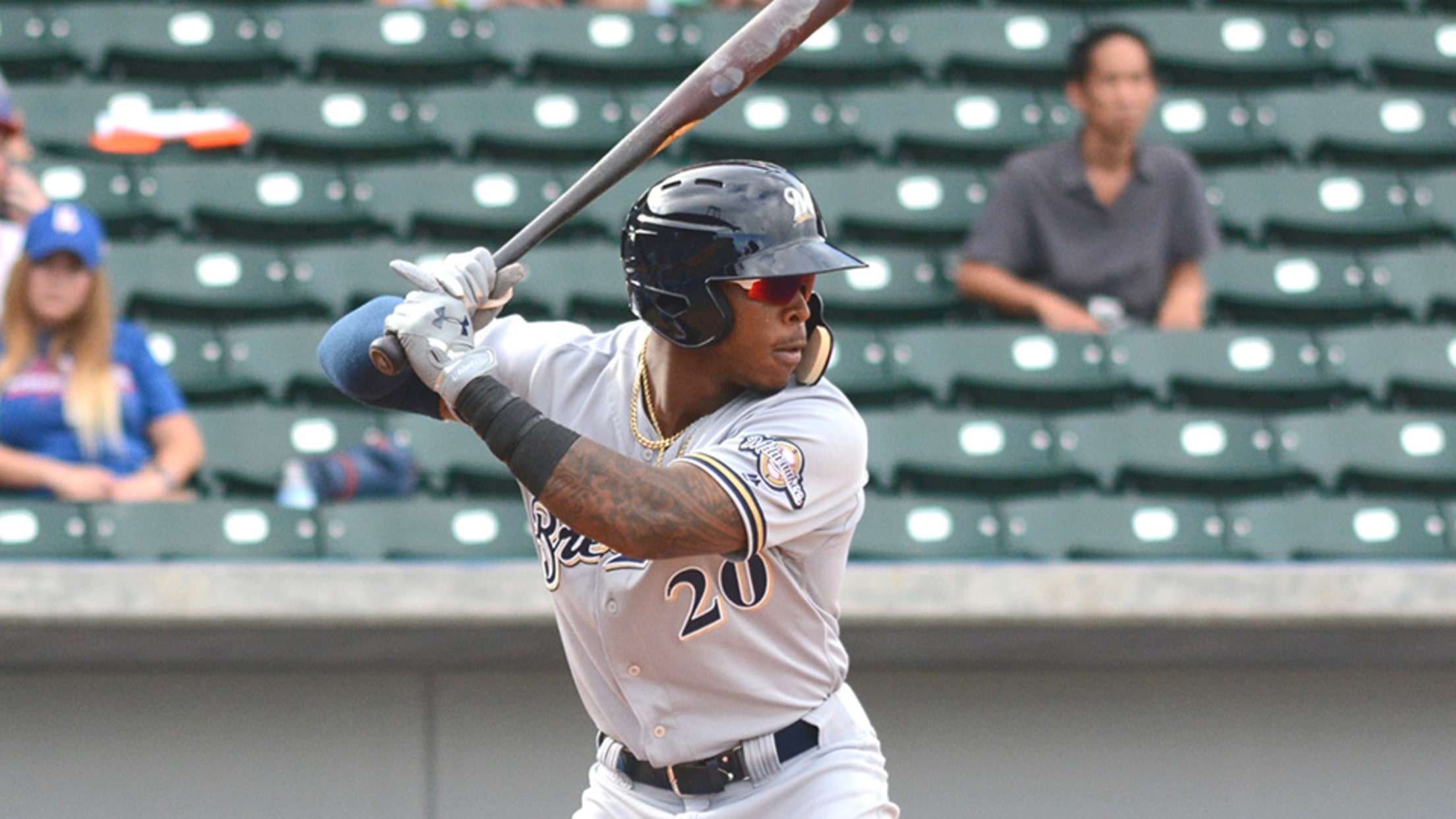 A 1-for-11 start to his Arizona Fall League campaign wasn't exactly what Monte Harrison had in mind, so he did something about his slow start Friday. But chances are he didn't expect to cram a week's worth of run production into nine innings.Harrison homered twice -- including a grand slam