Jackson's Two Homers Not Enough in Durham 
Stripers drop to 2-8 on the road trip with 9-7 loss to the Bulls
DURHAM, N.C. – Alex Jackson slugged a pair of home runs and tallied three RBIs, but it wasn't enough to overcome a six-double onslaught from the Durham Bulls (34-17) as the Gwinnett Stripers (23-28) lost 9-7 on Friday night at Durham Bulls Athletic Park. Decisive Play: A three-run double by
Top Five: First-Round Pick Performances
Five first-rounders that made a lasting impact with Gwinnett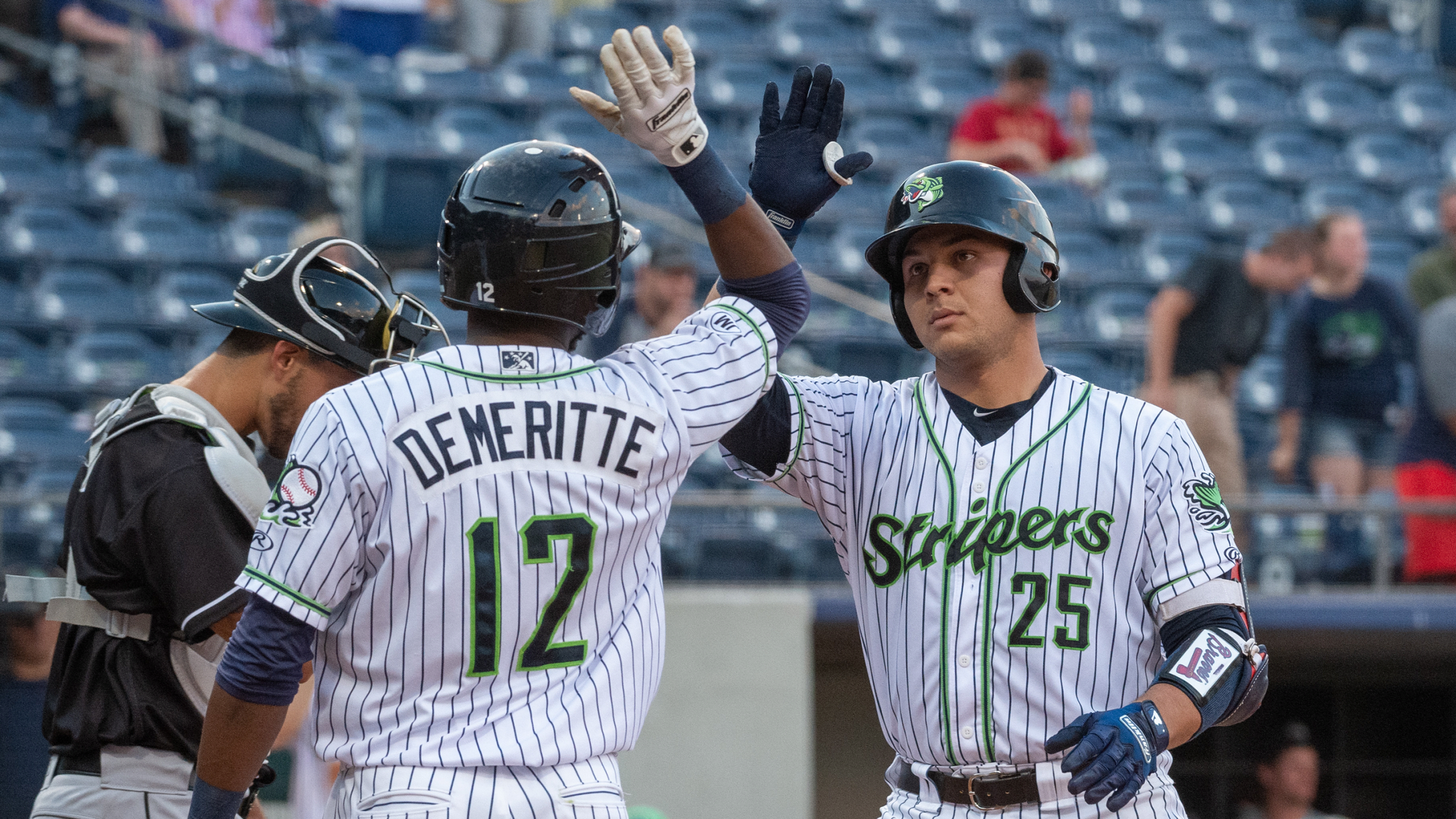 With the 2020 MLB Draft set to begin tonight, our "Top Five" series turns its focus to a rich history of first-round picks playing in Gwinnett. In all, 40 players selected in the first round of the draft have gone on to play for either the G-Braves or Stripers since
Stripers' Roster Takes Shape Amid Season Delay
Braves have optioned nine players to Gwinnett since March 9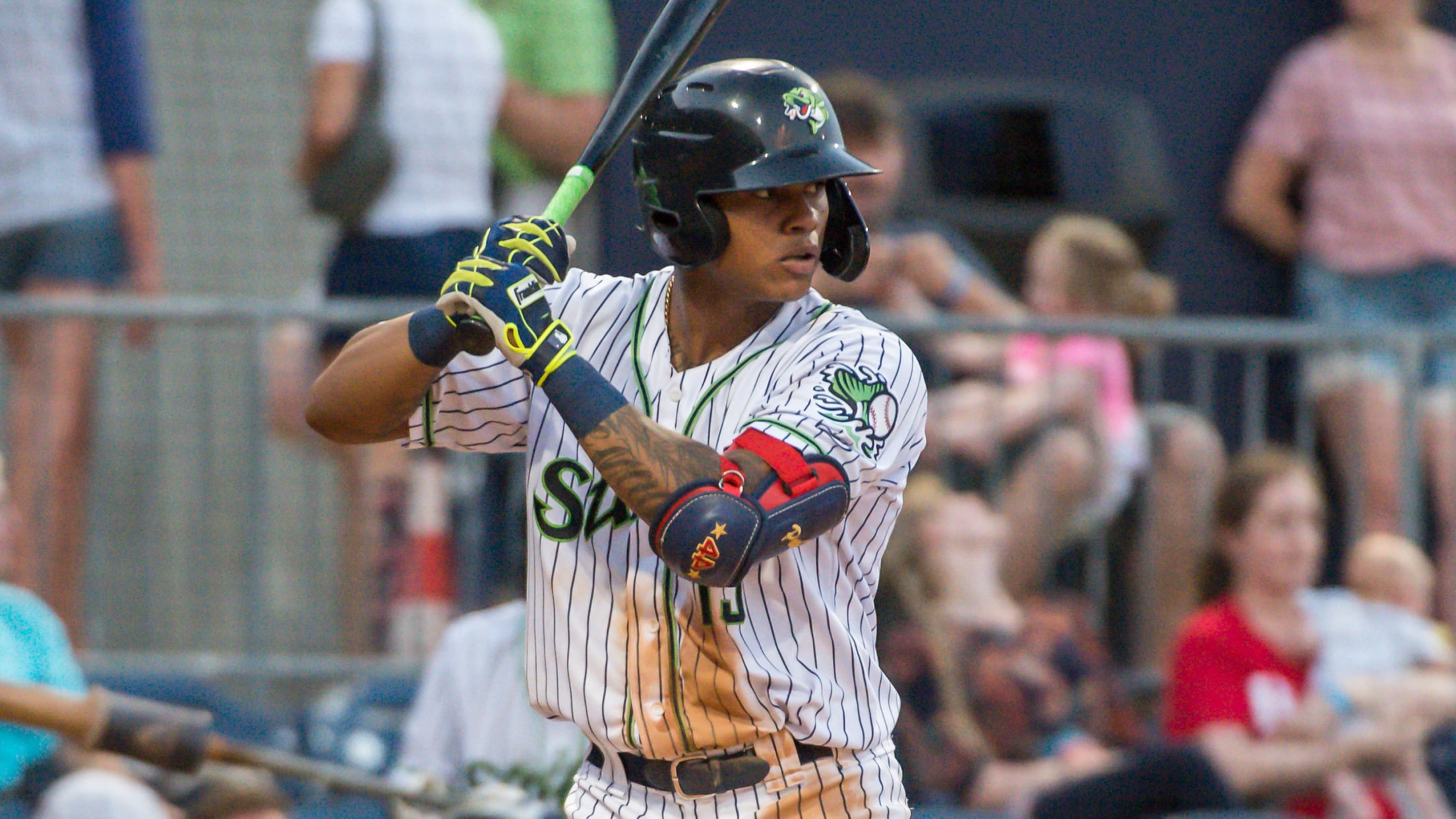 Opening Day for both Major League Baseball and Minor League Baseball has been delayed indefinitely, but that hasn't stopped the Gwinnett Stripers' 25-man roster from forming. Following initial spring roster cuts that optioned four to Gwinnett on March 6, the Atlanta Braves have since optioned nine more players to the
Pache, Waters next in line for Atlanta
A bountiful crop of prospects has the Braves sitting pretty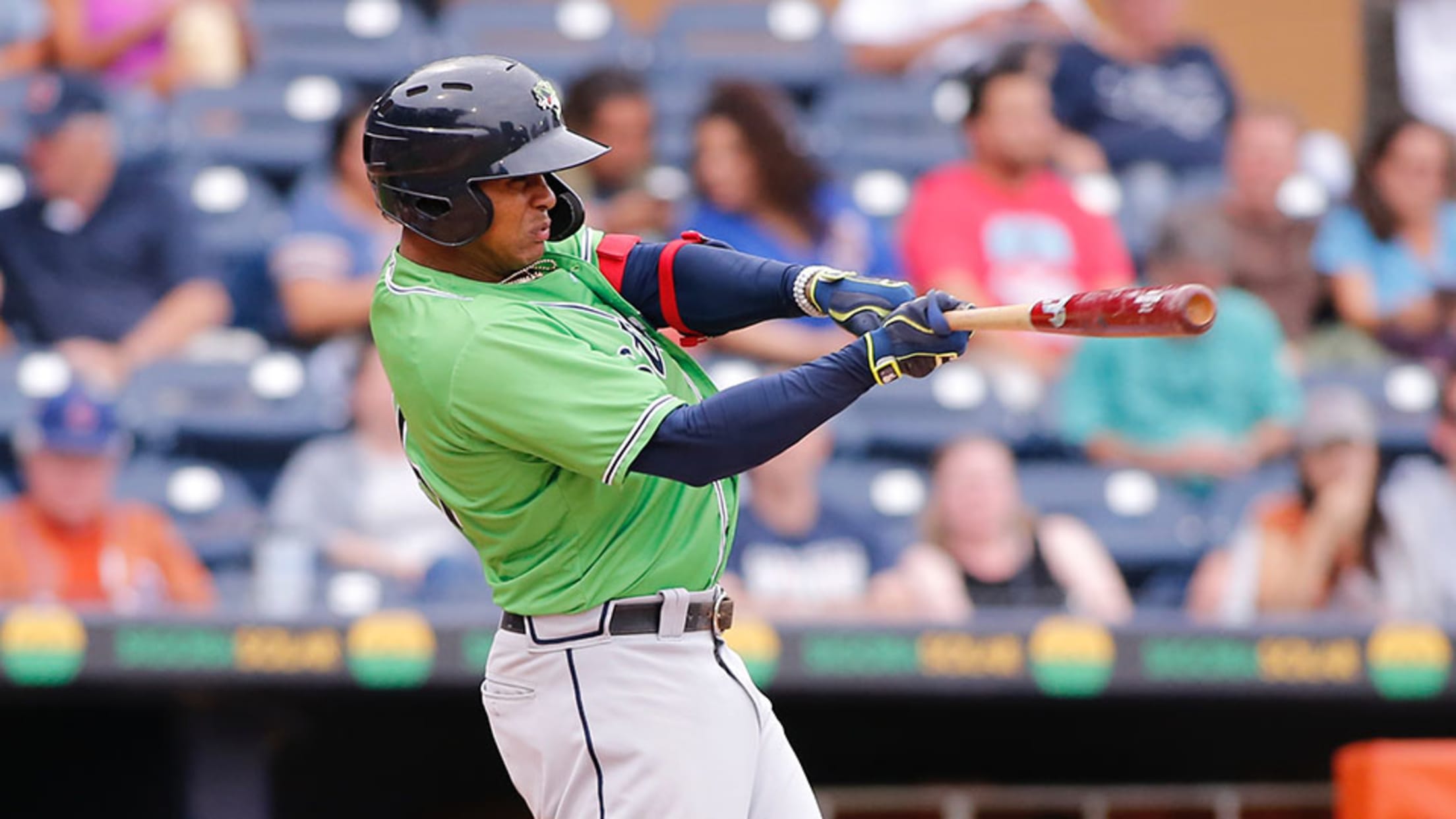 Each offseason, MiLB.com goes position by position across each system and honors the players -- regardless of age or prospect status -- who had the best seasons in their organization. Click here to locate your favorite club.If anyone wondered how long it would take the Braves to get into position
Stripers' Jackson jolts two more homers
Braves No. 22 prospect has gone yard five times in four games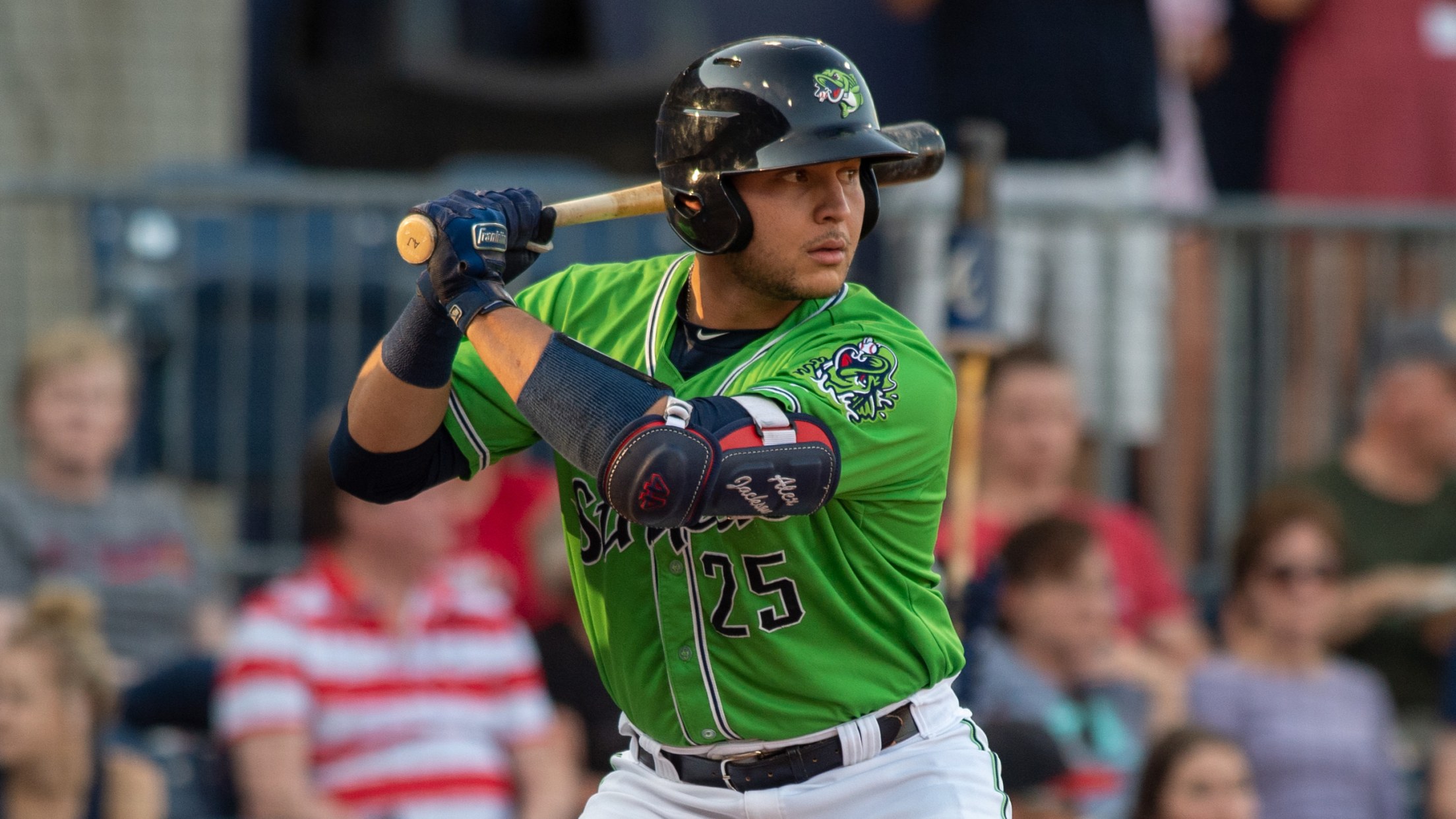 Alex Jackson can't stop hitting dingers.Atlanta's No. 22 prospect smacked two homers and drove in four runs on a three-hit night before Triple-A Gwinnett dropped to Lehigh Valley, 12-6, at Coolray Field. He's gone yard five times in the past four games.
Jackson, Stripers turn unique triple play
Braves No. 26 prospect helps team notch first feat in four years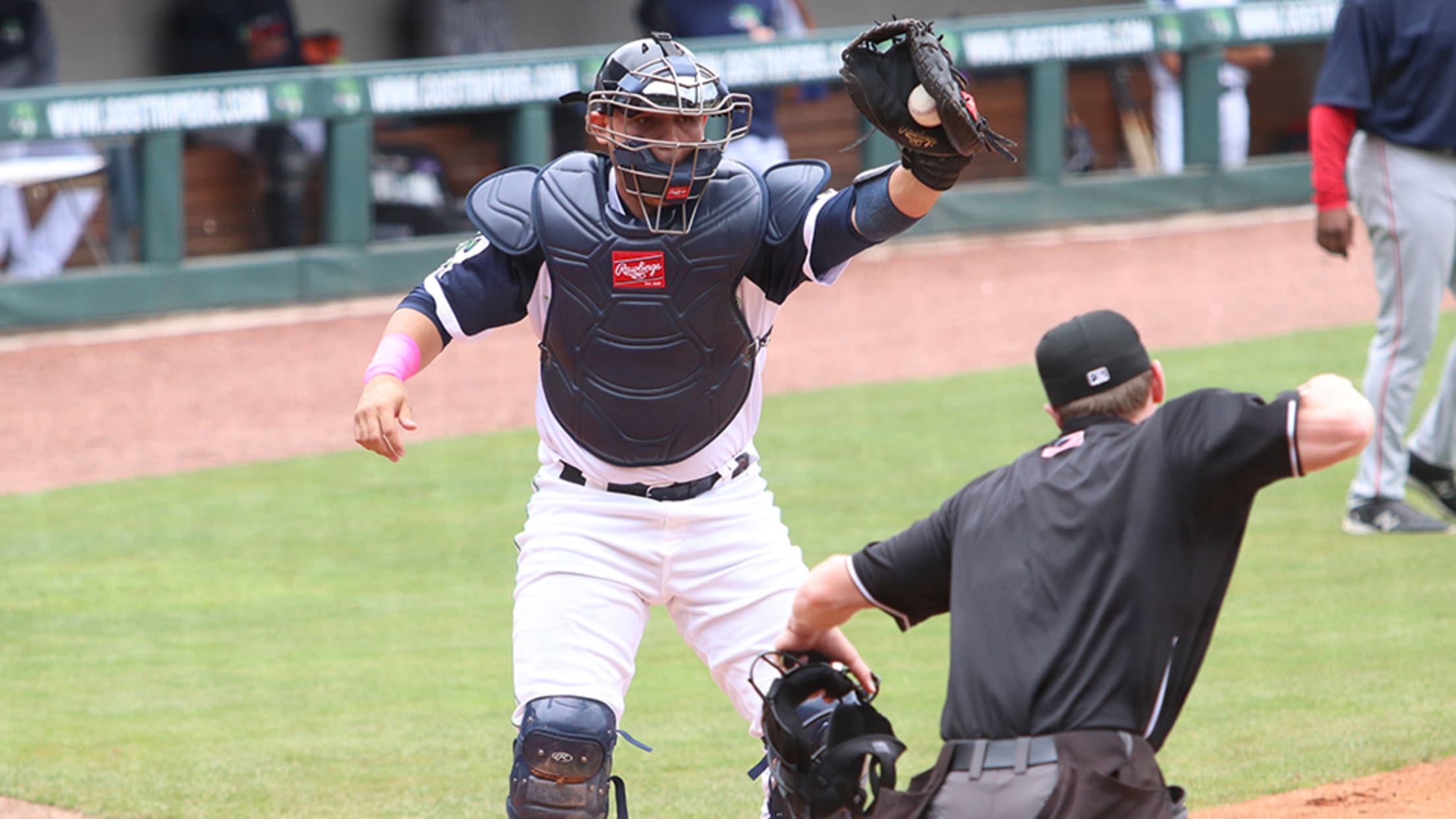 When Triple-A Gwinnett fell into a bases-loaded, nobody-out jam in the second inning, Stripers right fielder Ryan LaMarre recalled a saying from his days playing in Rochester that pitching coach Stu Cliburn uttered in many a tough situation. "There's always a way out, he'd tell his pitchers, there's always a way
IL notes: Jackson balancing priorities
Braves backstop learning from, trying to improve Stripers staff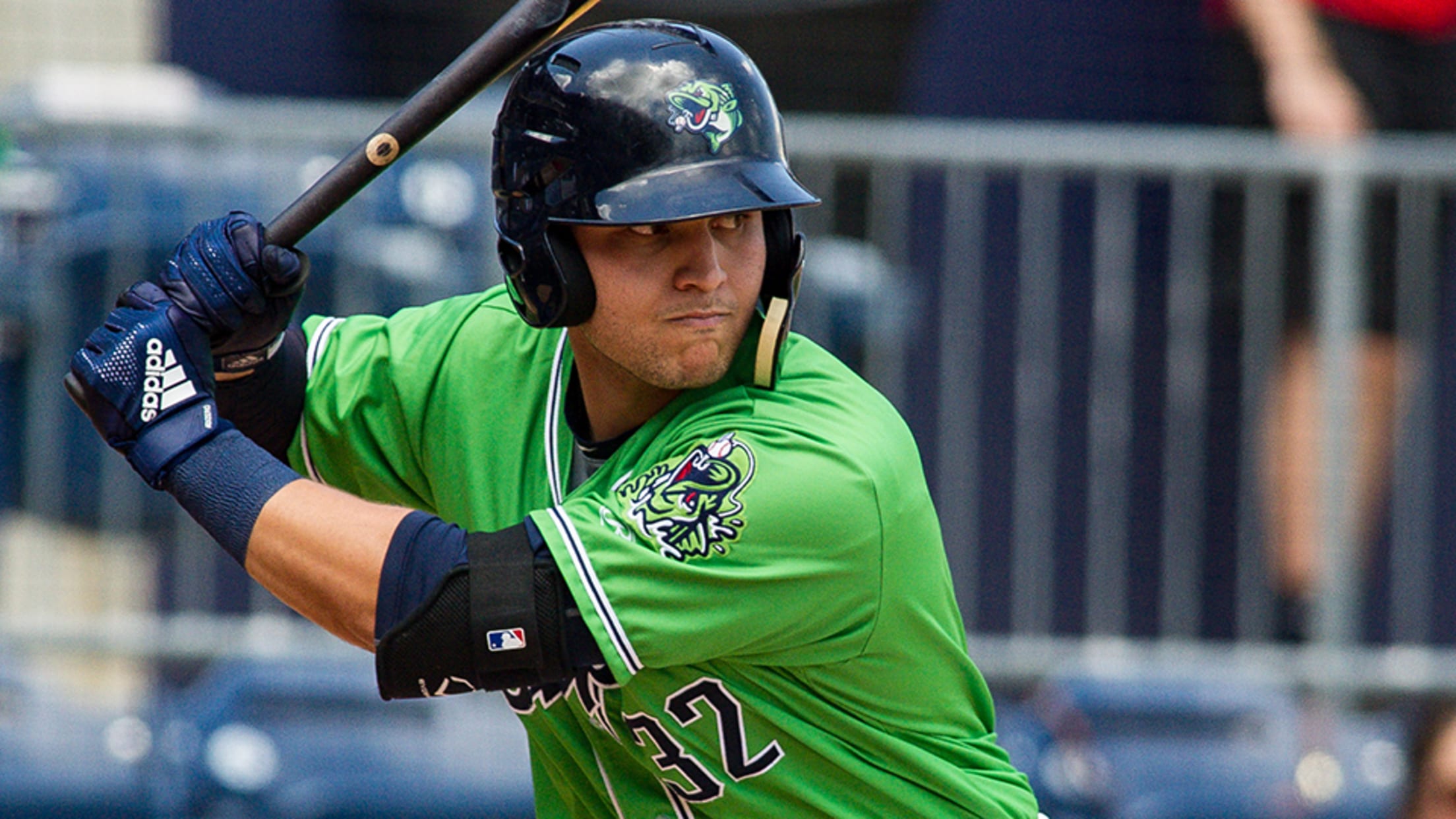 This season, the Gwinnett pitching staff has featured a number of the Braves' top prospects, not to mention rehabbing Major League starter Mike Foltynewicz.And one player who has benefited from working with those prospects is Stripers catcher Alex Jackson.
Stripers' Riley continues monstrous May
Fifth-ranked Braves prospect delivers another two-homer game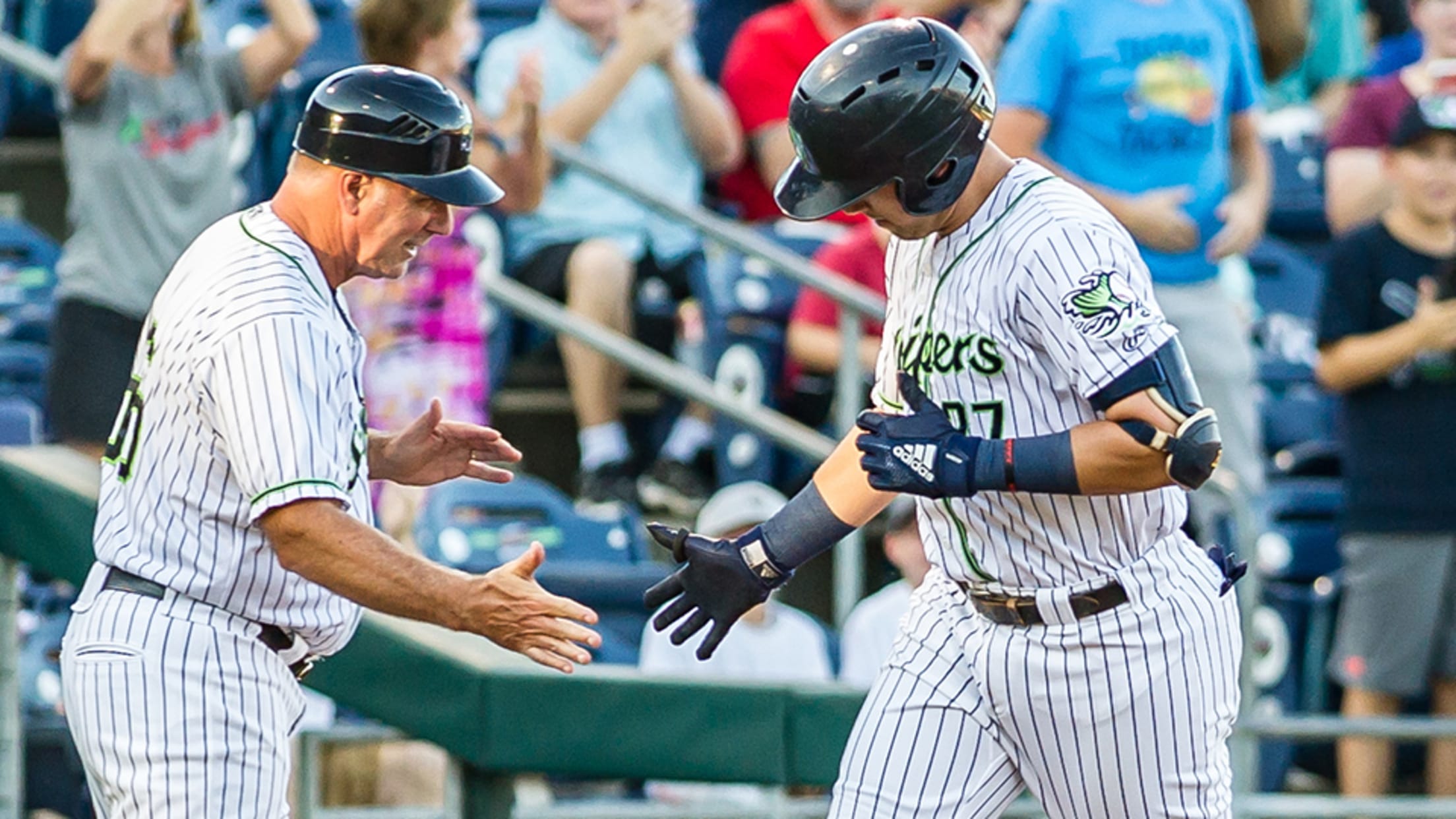 They might have to start calling Austin Riley Mr. May in GwinnettMLB.com's 34th-ranked prospect went 3-for-4 with two homers and three RBIs in the Triple-A Stripers' 9-2 win over Buffalo on Wednesday night at Coolray Field, Riley's third multi-homer game in eight days. 
Fall League honors 23 on Top Prospects Team
Circuit managers and coaches tab best players from 2017 season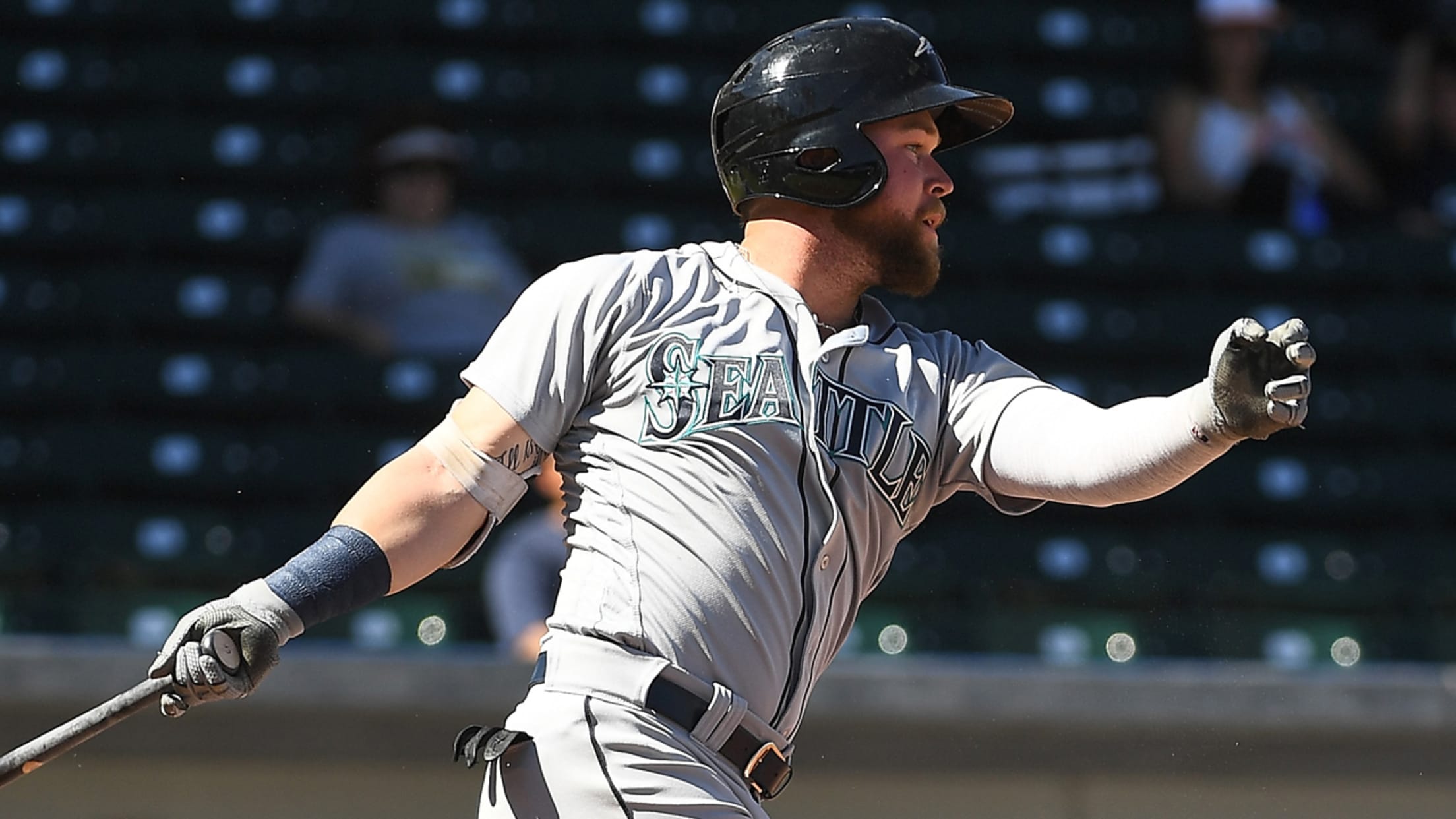 The Arizona Fall League season wrapped up nearly a month ago, but accolades are still rolling in for the circuit's best.The showcase league's top players were honored Monday with the announcement of the official 2017 Top Prospects Team, voted on by AFL managers and coaches. The group is comprised of
Toolshed: How prospects held up after trades
Kopech, Gohara lift stocks while Lopez, De Leon go other way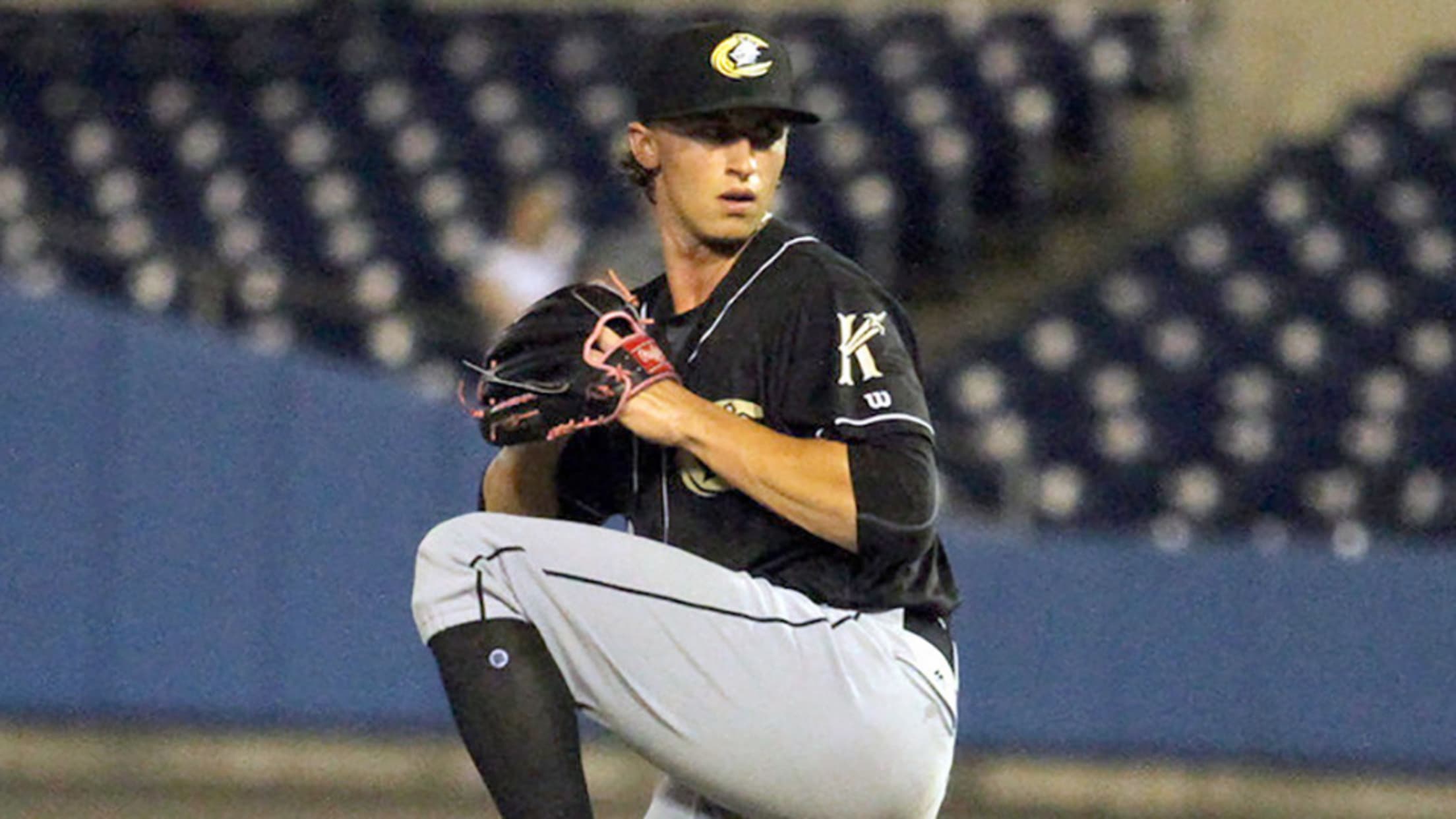 It's quiet. Too quiet.Outside of some relatively minor deals the past couple weeks -- most of which involve the Mariners -- there hasn't been much to report in the way of completed trades since the World Series ended 27 days ago. Giancarlo Stanton's expected exit out of Miami seems like
Jackson powering his way forward in AFL
Braves No. 16 prospect having fun following trade, return to catcher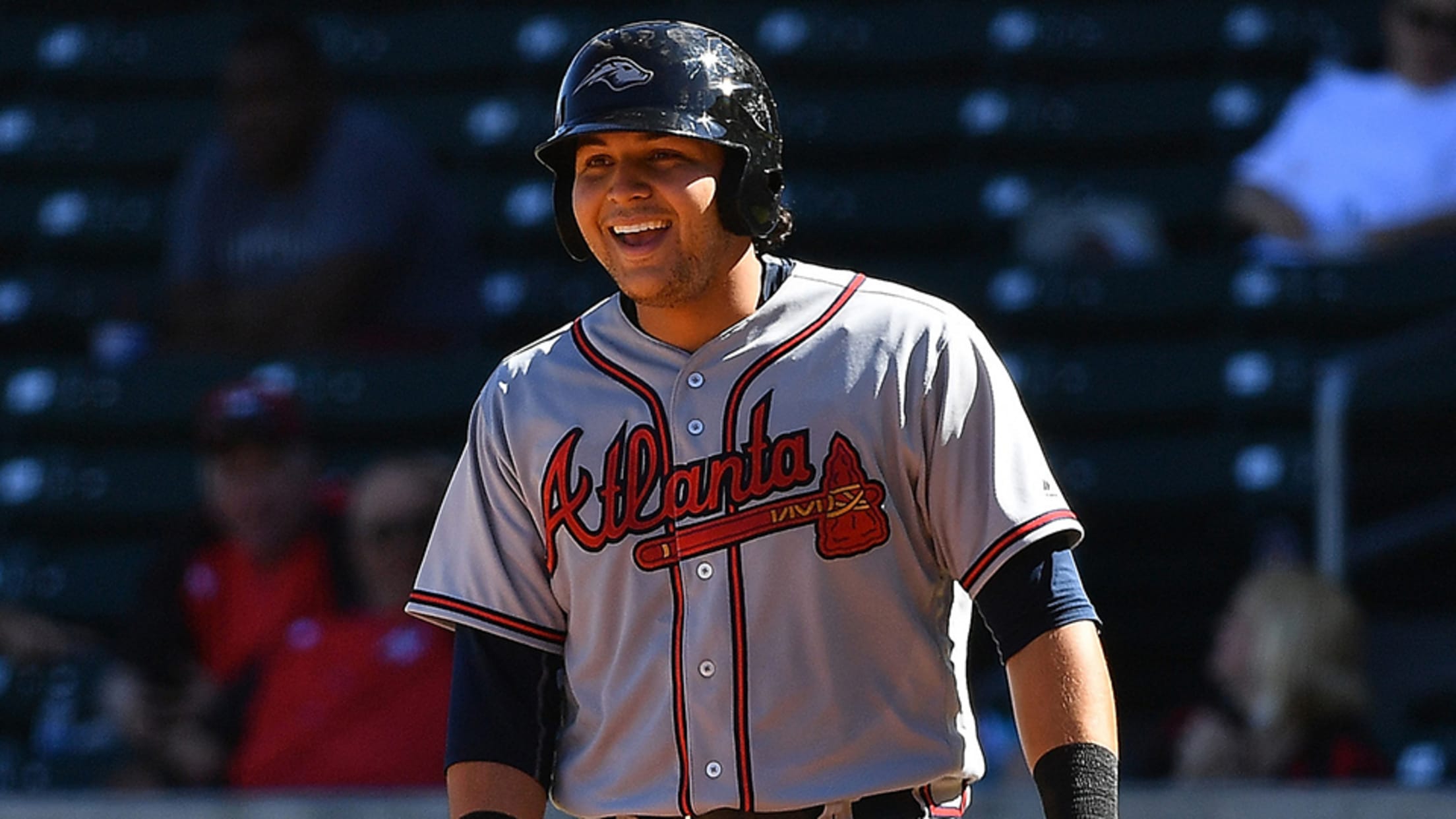 Alex Jackson's career didn't get off to the start he envisioned, and he's fine with that now."In all honesty, the past is the past -- that's not even a thought in my mind," Jackson said. "Right now I'm having a good time. You live and you learn and you move
Jackson flirts with cycle on four-hit day
Braves No. 16 prospect falls triple shy, plates two for Javelinas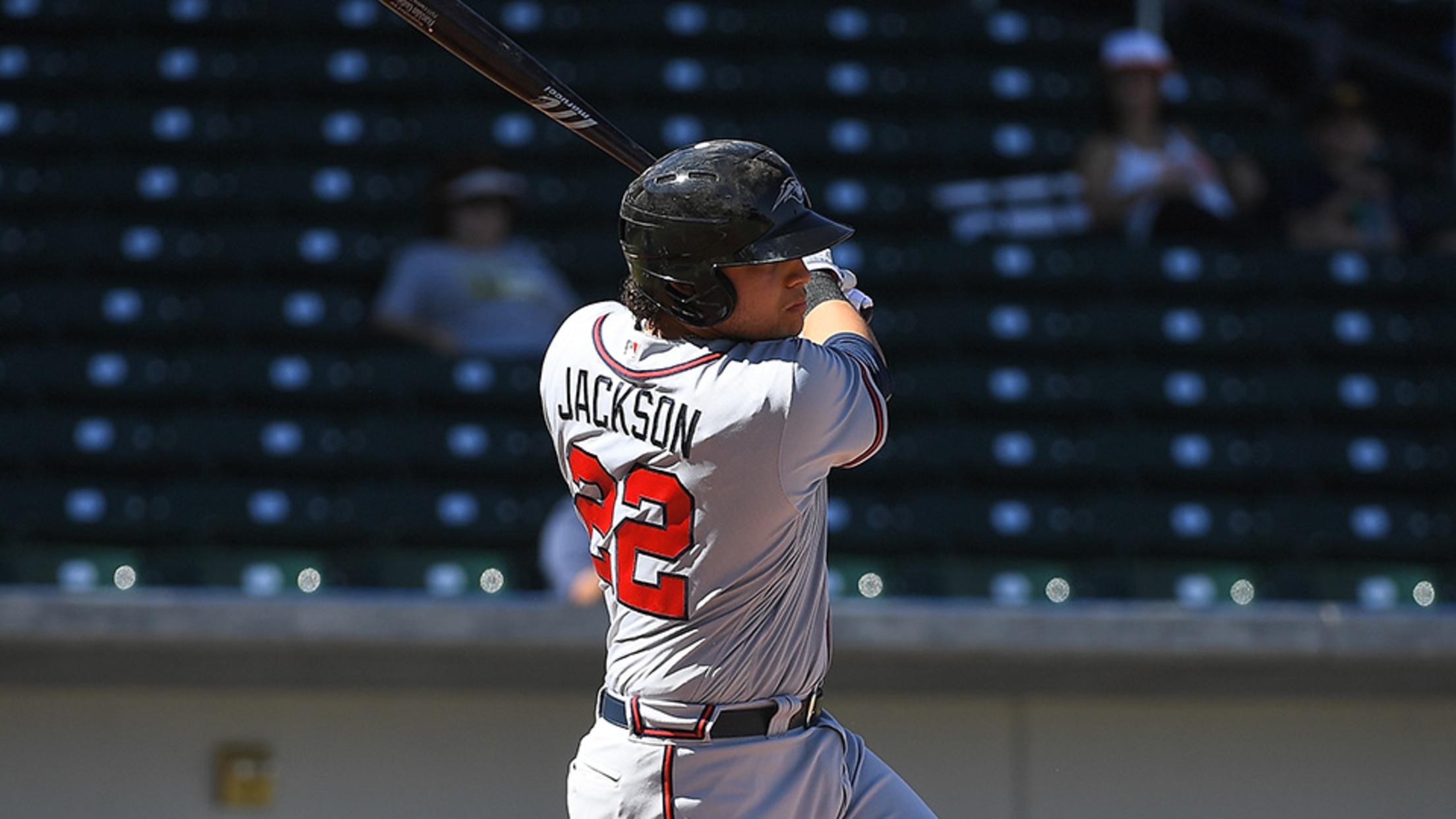 Catchers may hit for the cycle less than other position players, but Alex Jackson got as close as he could to achieving the feat Wednesday in the Arizona Fall League.The No. 16 Braves prospect collected four hits and drove in two runs as the Peoria Javelinas beat the Surprise Saguaros,
Unselfish Acuna leads next wave of Braves
Top prospect breaks out; Wilson, Wentz dominate on mound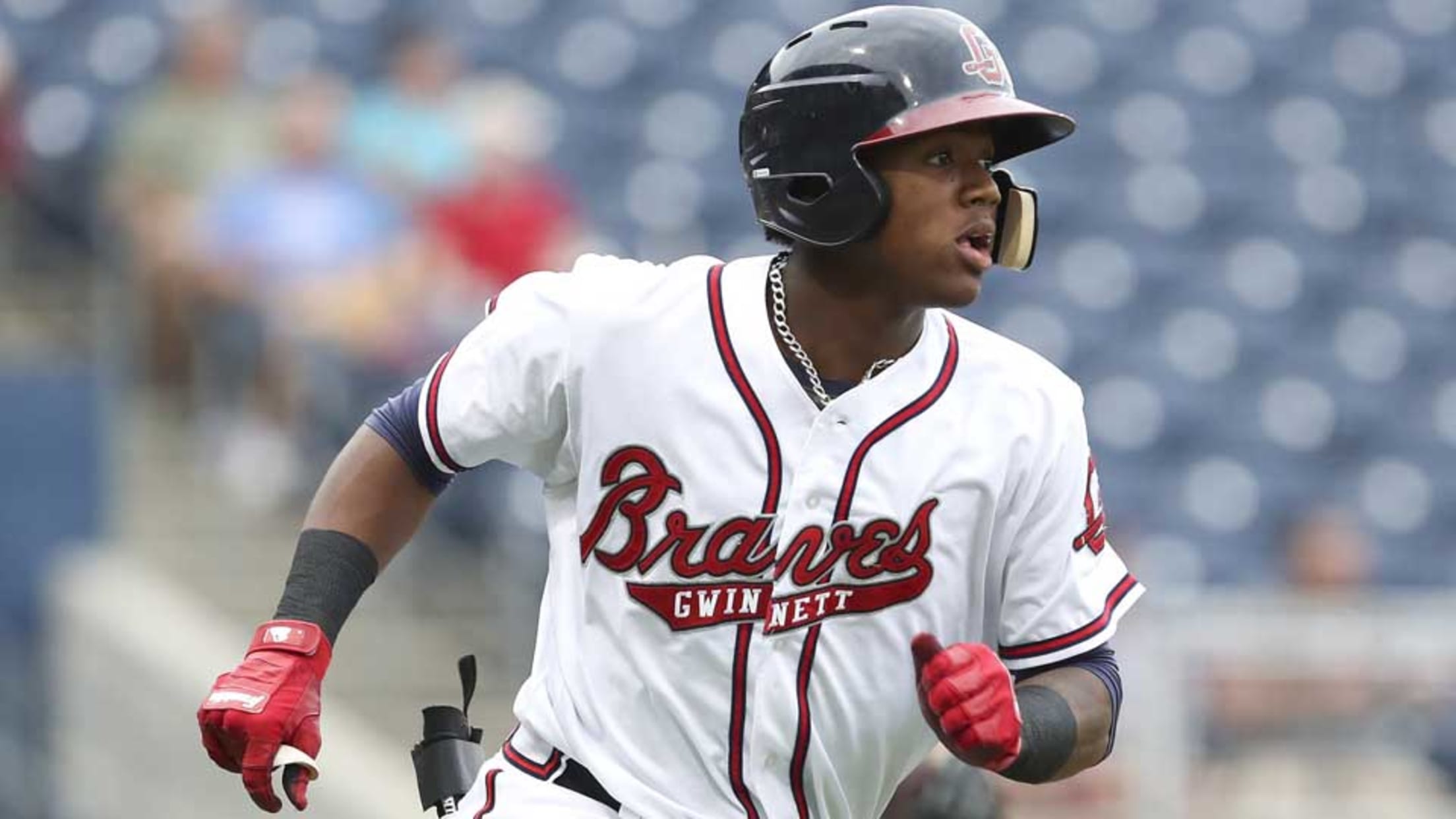 This offseason, MiLB.com is taking a look at the most outstanding campaigns by players in each system across Minor League Baseball and honoring the players -- regardless of age or prospect status -- who had the best seasons in their organization.After being named the farm system with the best pitching
Allard's gem, Lien's walkoff gives M-Braves twin bill sweep
M-Braves, Barons play 20 total innings in Friday's doubleheader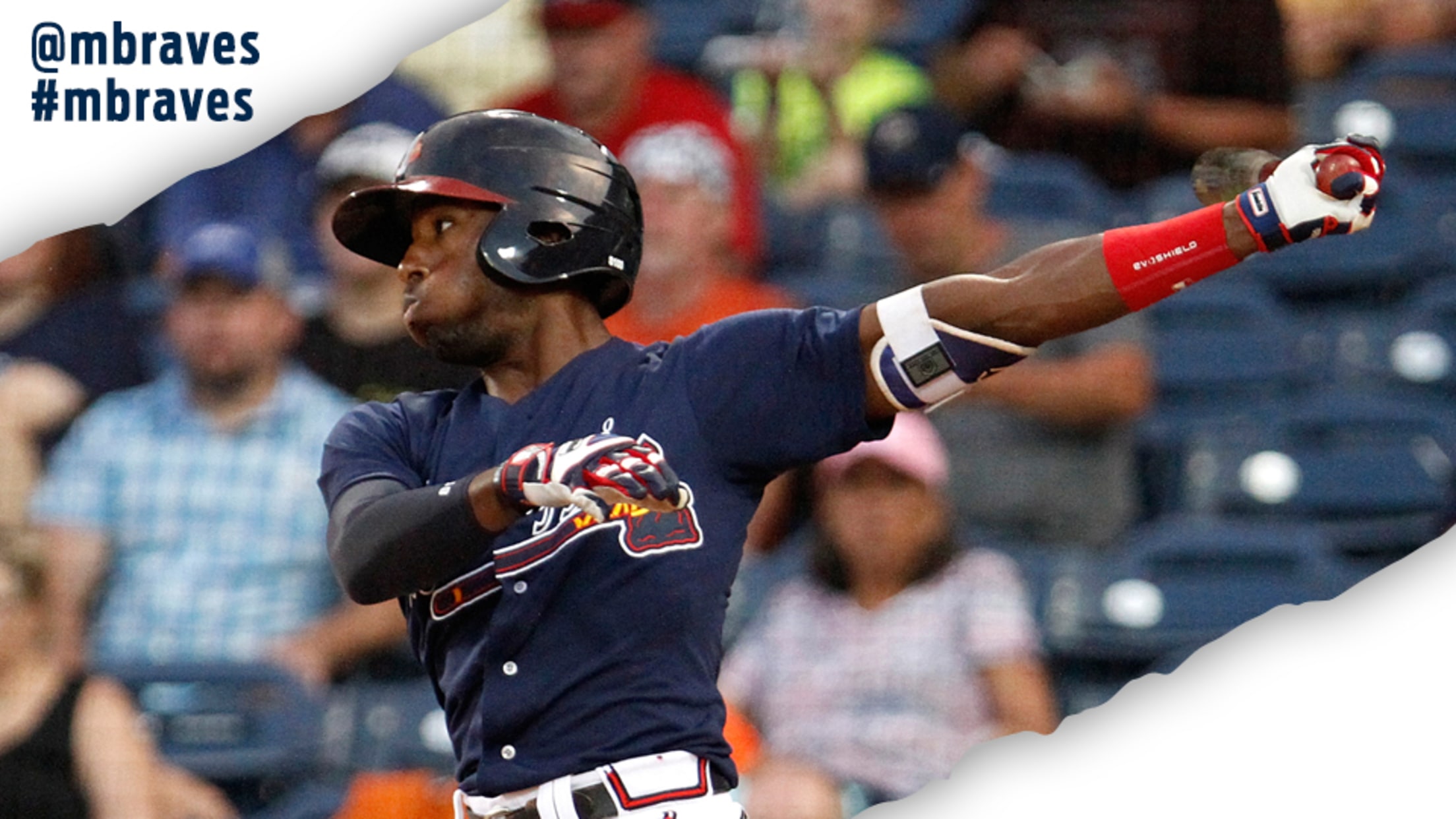 PEARL, MS -- Kolby Allard tossed a one-hit shutout to lead the Mississippi Braves to a 3-0 victory in game one, and Connor Lien delivered the walkoff single in the bottom of the 13th inning of game two to lead the Braves to a 4-3 victory over the Birmingham Barons
Pensacola offense overwhelms M-Braves
Riley, Moore homer in loss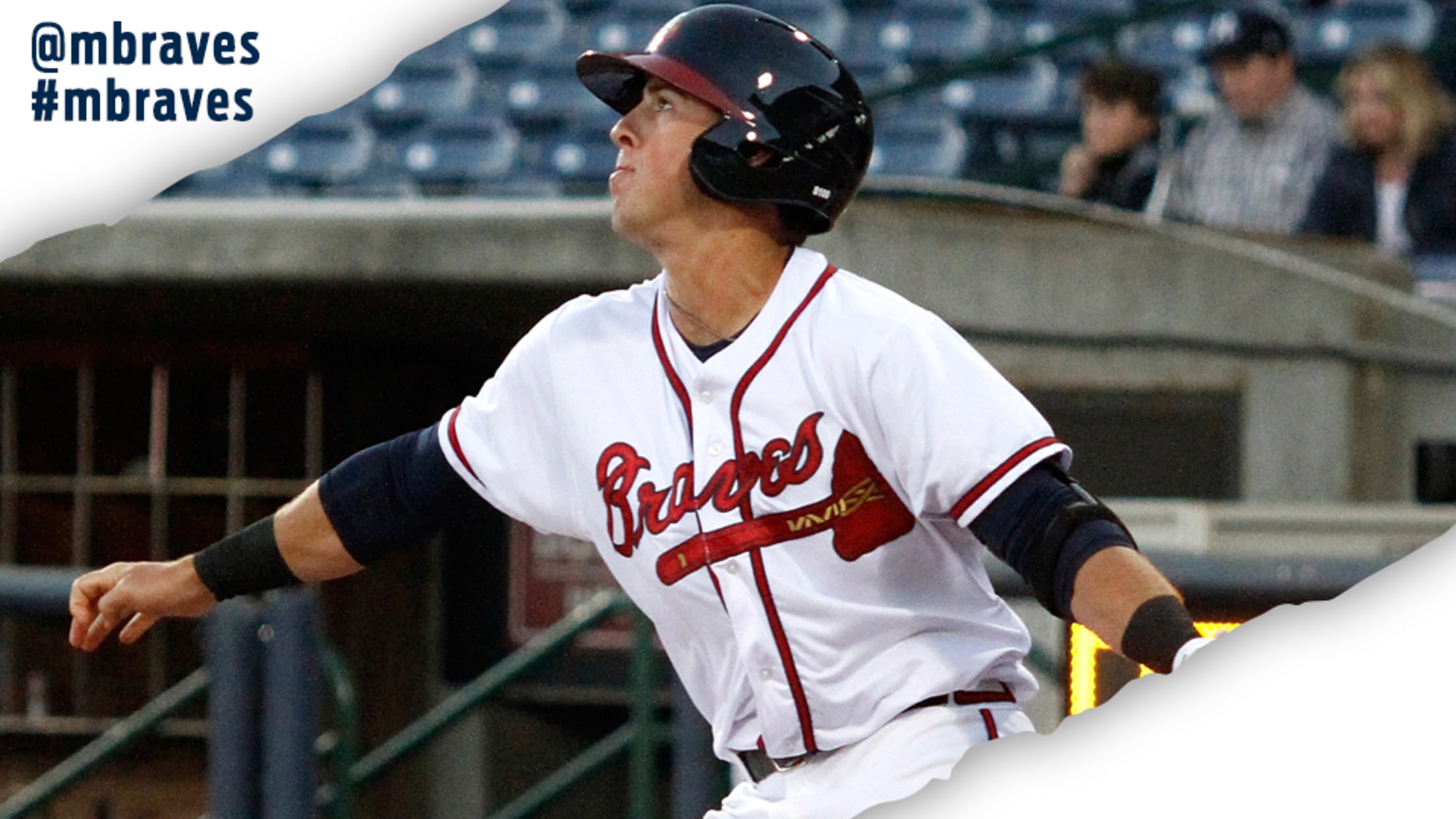 PEARL, MS -- After a good pitching match-up in the series opener Wednesday night, the offenses exploded for the Mississippi Braves (14-36, 48-72) and the Pensacola Blue Wahoos (25-27, 65-57) Thursday evening as the visitors took an 11-5 victory at Trustmark Park.Mike Soroka got the start for Mississippi, but the
Mississippi loses heartbreaker to Pensacola in 10
M-Braves can't hold off Blue Wahoos in series opener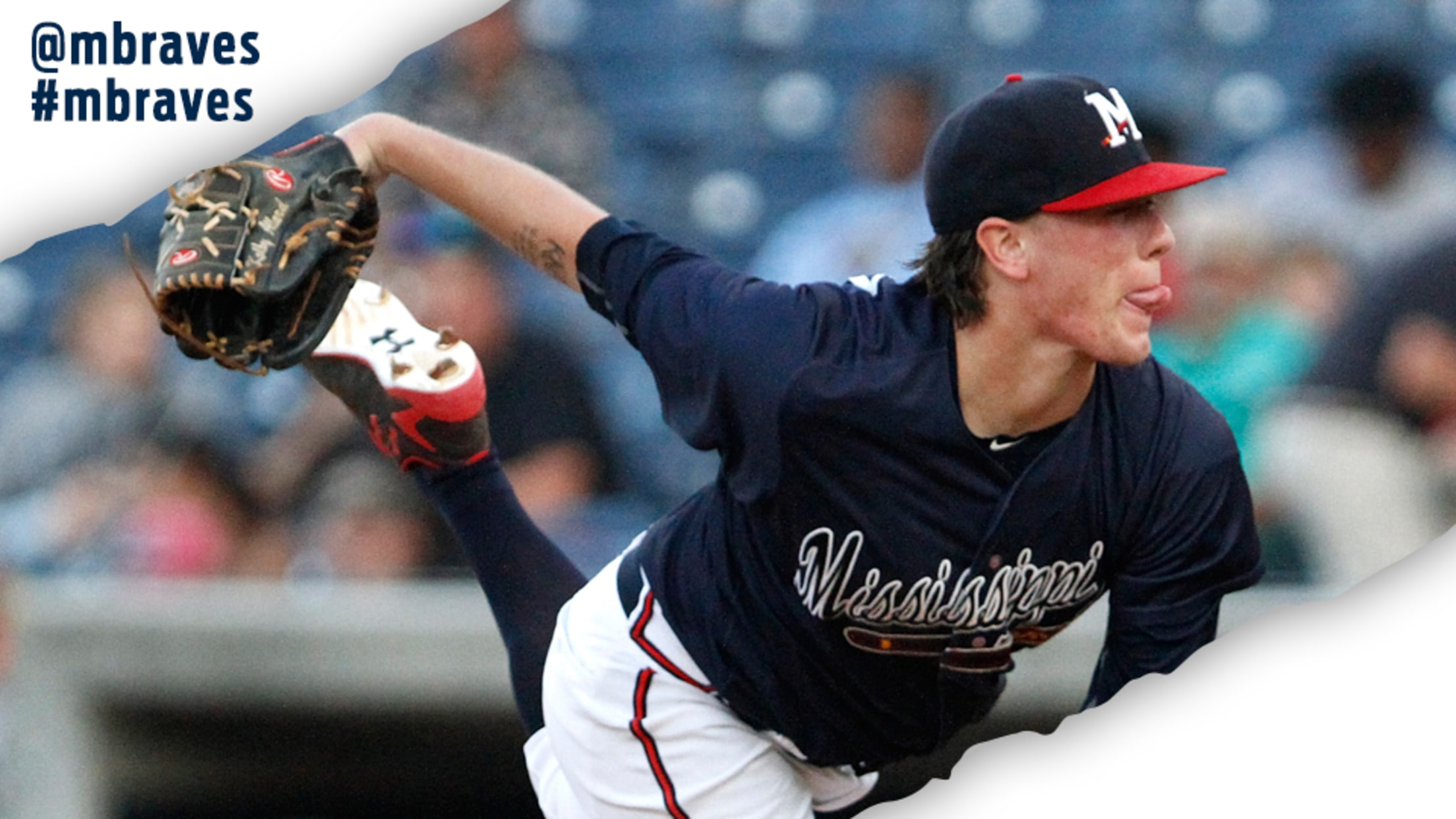 PEARL, MS -- After two rainouts at home to end the series with Biloxi last week, the Mississippi Braves (14-35, 48-71) and Pensacola Blue Wahoos (24-27, 64-57) appeared to be headed the same direction with rain keeping both teams off the field all day. But after a 37-minute delayed start,
Braves bats come alive in 8-2 win
Three homers, 14-hit attack powers Braves past Jumbo Shrimp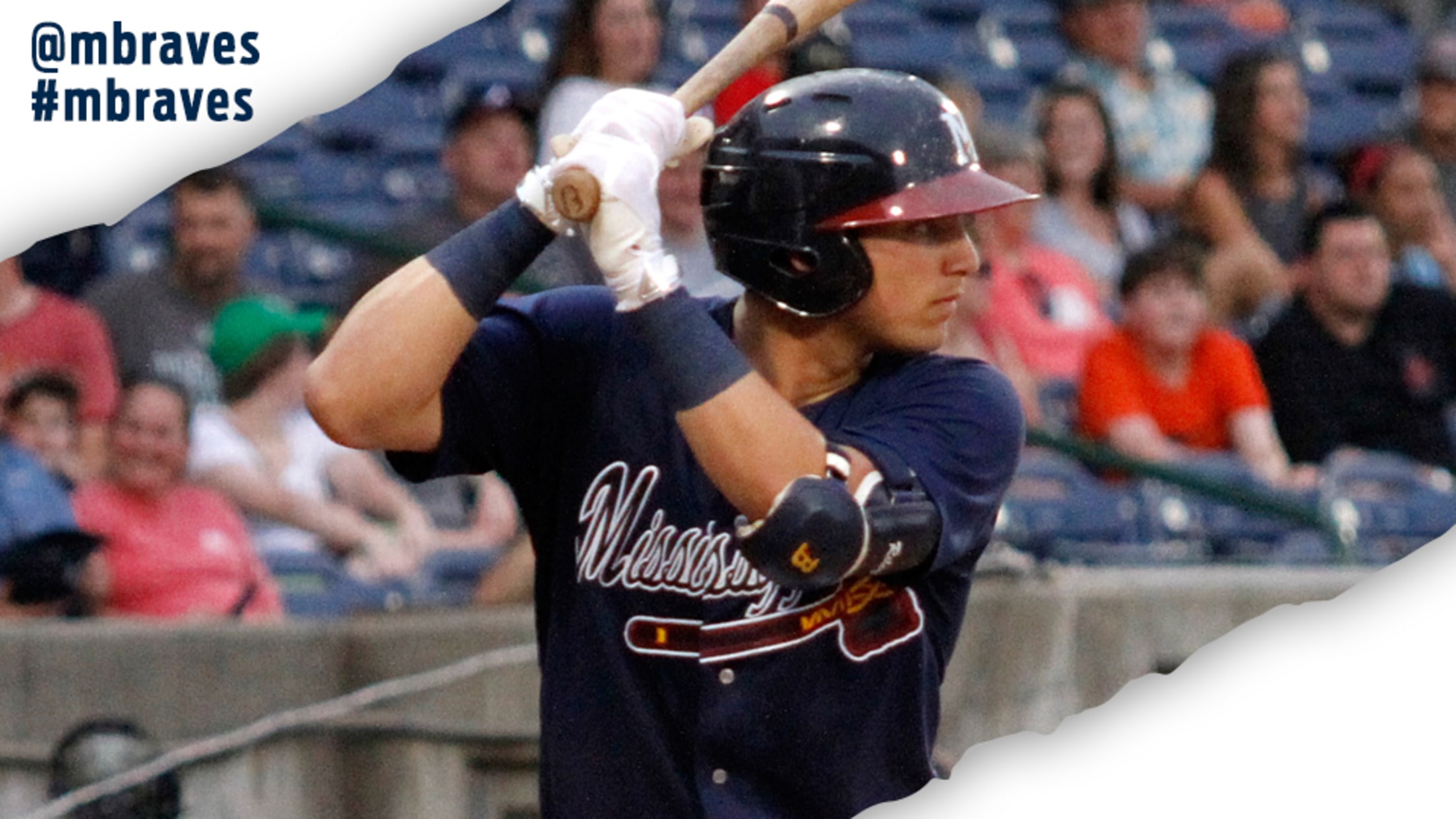 JACKSONVILLE, FL -- Austin Riley (3-5, 2 RBI), Alex Jackson (2-5, 3 RBI) and Luis Valenzuela (1-4, 1 RBI) each homered for Mississippi to lead the Mississippi Braves to an 8-2 victory in Monday night's series finale against the Jumbo Shrimp. Dylan Moore and Connor Joe also had extra-base hits
Jackson, Allard claim weekly honors
PEARL, MS -- Mississippi Braves catcher Alex Jackson  and LHP Kolby Allard  have been named Mississippi Farm Bureau Player and Pitcher of the Week for the week ending Sunday, August 13.Jackson, 21, posted a .462 batting average in three games during the week. Since joining the Double-A Braves at the end of
Braves take game one at Jacksonville 8-3
For the first time in 10 games, Braves taste victory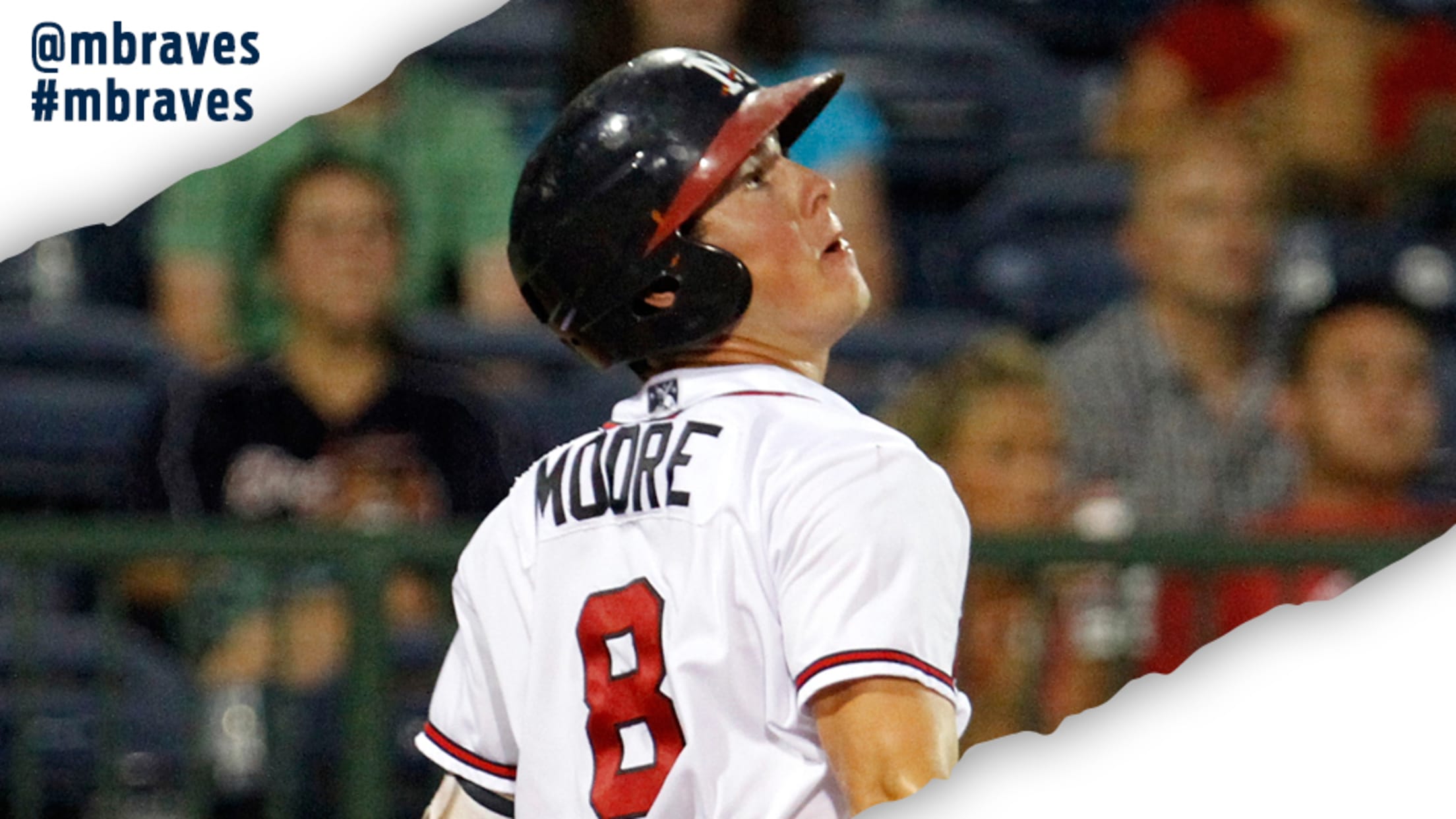 JACKSONVILLE, FL -- Mississippi began a five-game series at the Baseball Grounds of Jacksonville with a solid pitching performance by starter Kolby Allard and the best hitting production in quite a while, claiming a convincing come from behind win. Three M-Braves hitters, Dylan Moore, Austin Riley and Alex Jackson combined
Prospect Roundup: Games of Aug. 1
Harrison goes deep twice; Manning continues NYPL dominance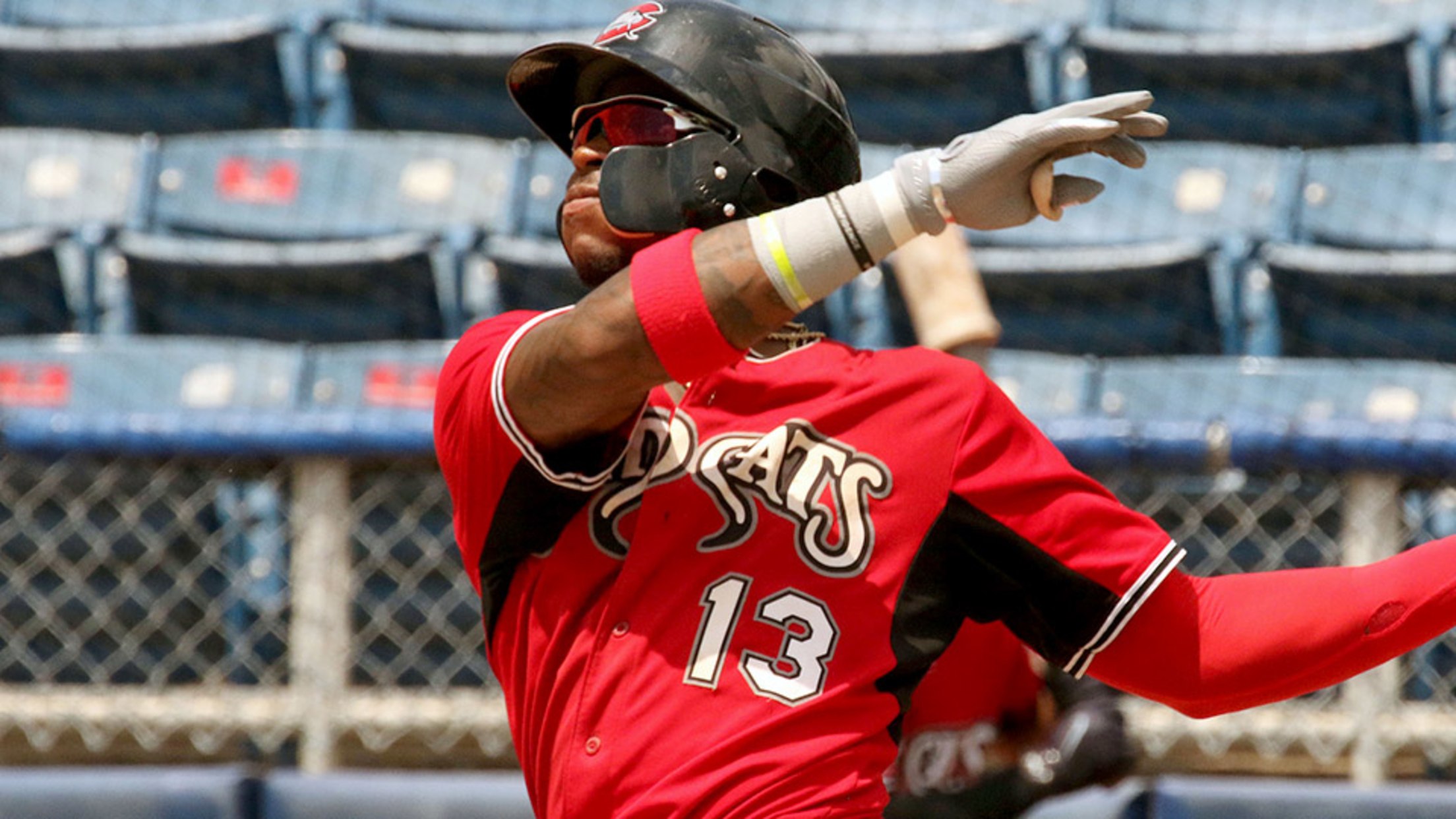 FSL notes: Jackson taking off back at catcher
Braves prospect hits his way to Double-A while switching positions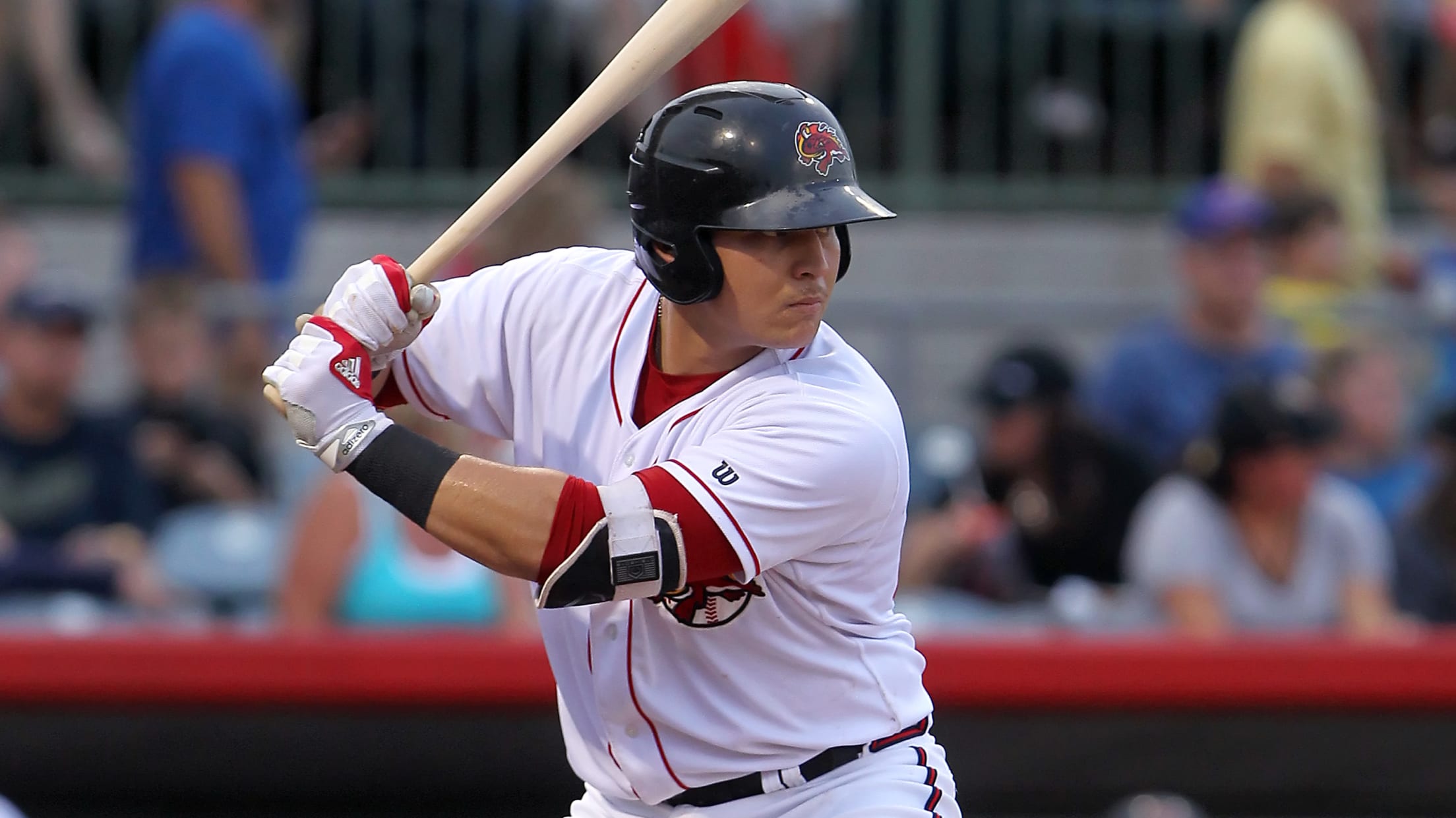 The Braves knew how good a hitting prospect Alex Jackson was coming out of high school three years ago."He had a chance to go No. 1 in the Draft," Braves general manager John Coppolella said. "Everyone had him rated very high. Guys who are top picks aren't by accident."
Braves' Jackson homers twice in four-hit game
FSL All-Star plates four in nightcap of Fire Frogs' doubleheader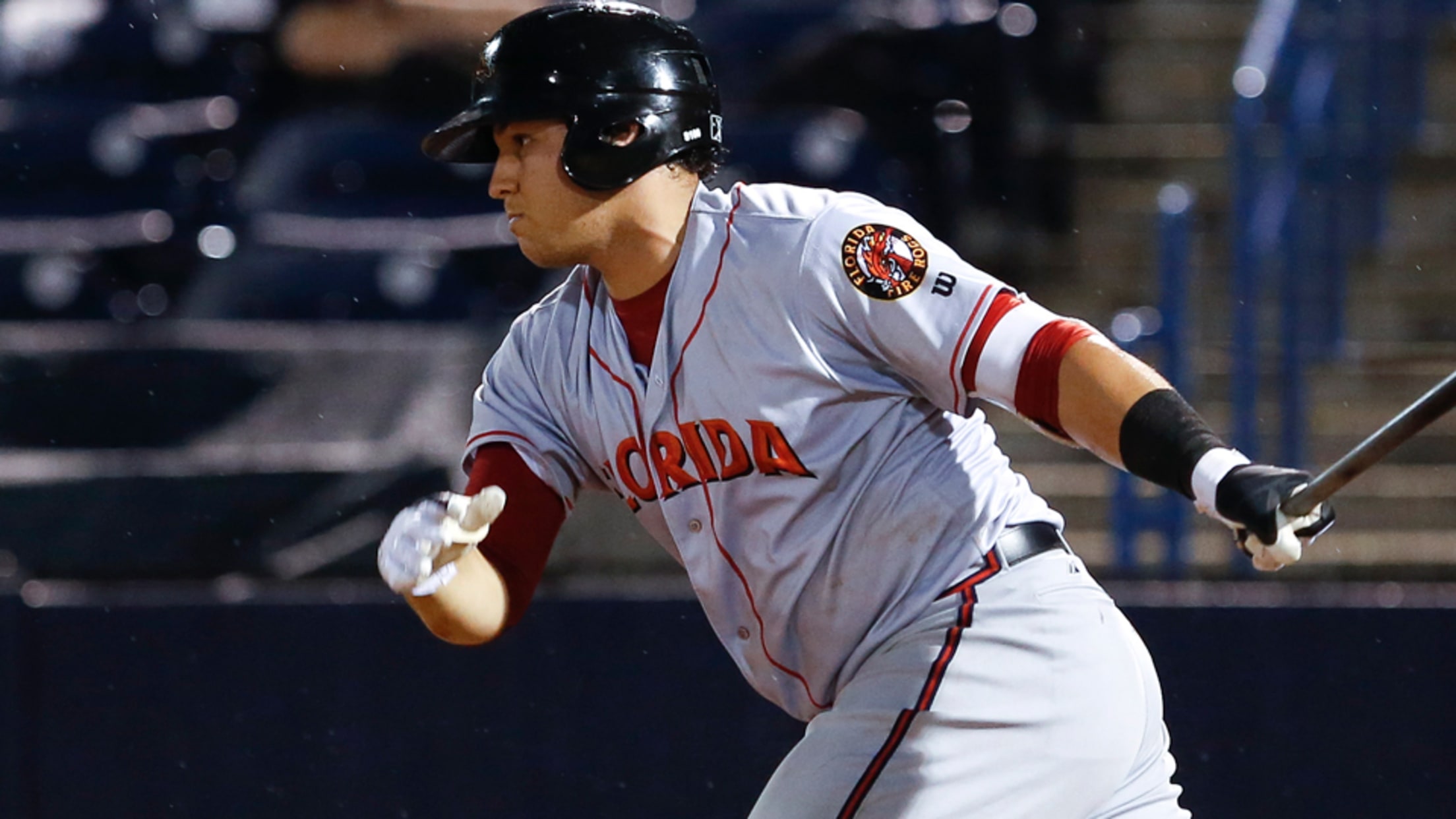 Alex Jackson has a tendency to make life hard for opposing pitchers, so long as he takes it easy himself."That's key for him," Class A Advanced Florida hitting coach Carlos Mendez said. "He has quick hands and plus power -- he just has to control his effort."The Braves' No. 23
Jackson remains red-hot for Fire Frogs
Braves' No. 23 prospect has 10 RBIs over last four games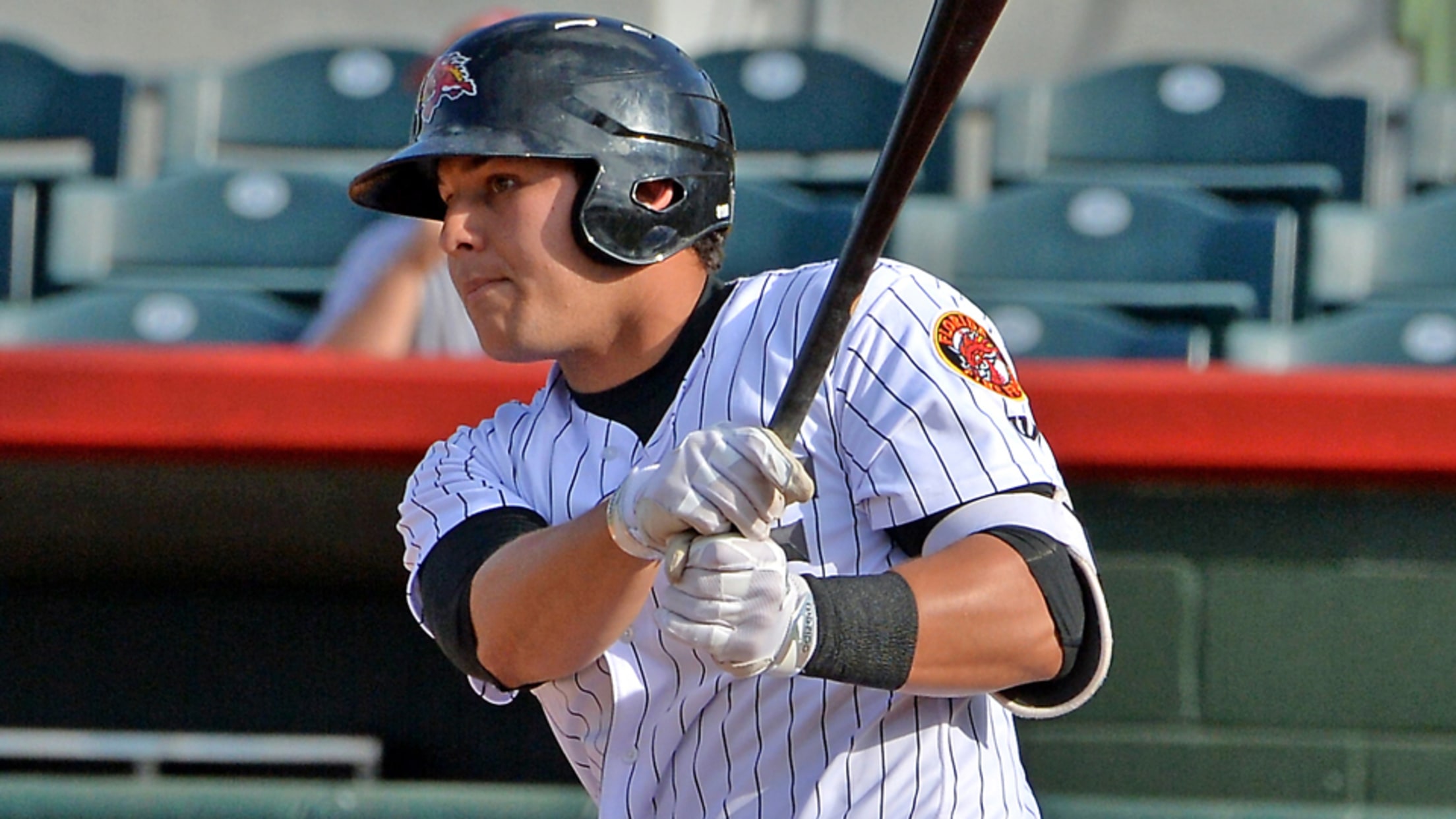 Entering this season, there may not have been a Minor Leaguer with more questions to answer than Alex Jackson. Six weeks in, his responses have been loud, clear and overwhelmingly positive."Coming into Spring Training, we just heard, 'OK, we got this kid from Seattle. He came out of high school,
Jackson belts FSL-leading sixth homer
No. 23 Braves prospect reaches base safely in 15th straight game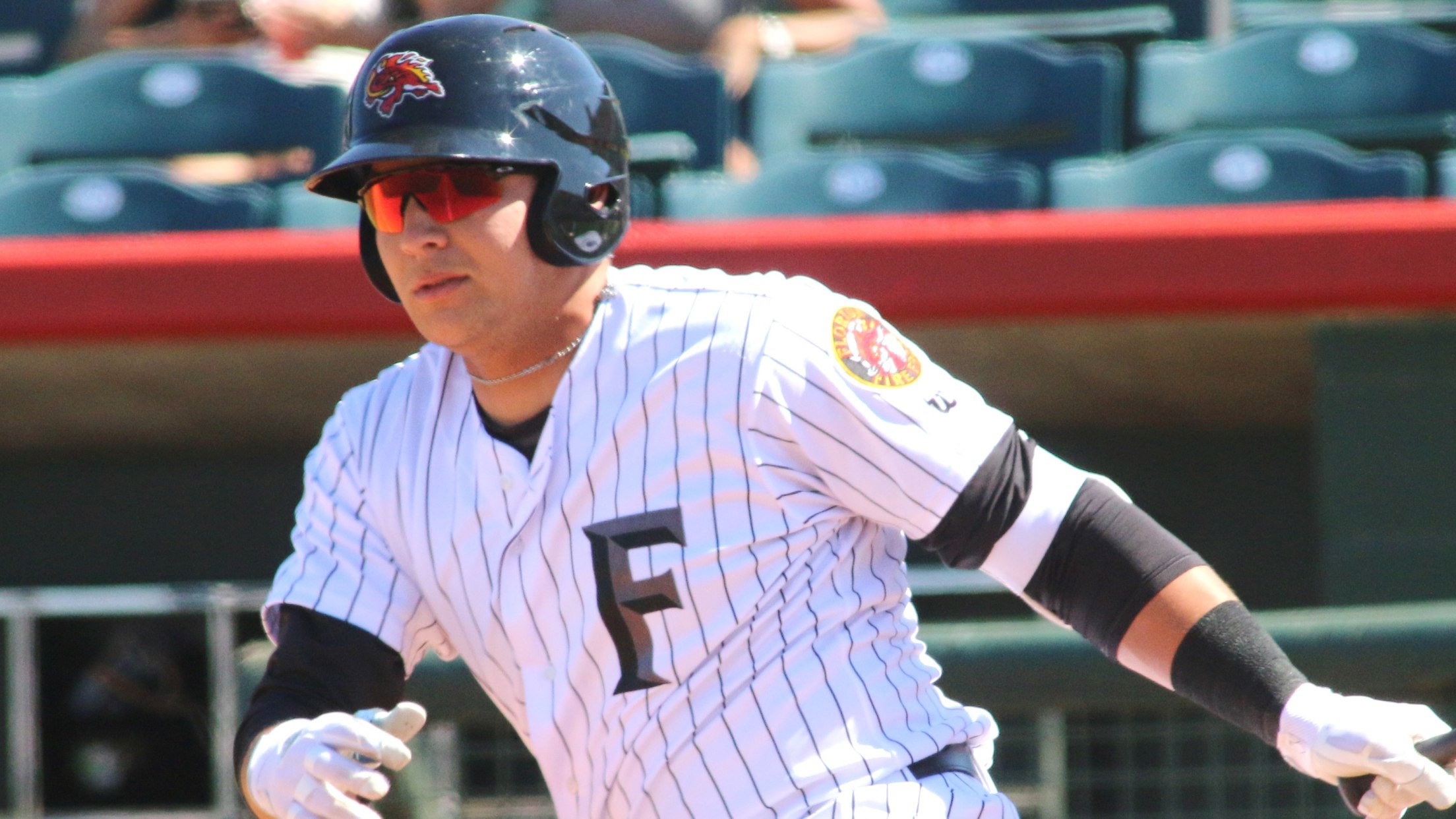 Early in his Minor League career, Alex Jackson and the first month of the season have not mixed well.But through 16 games this year, the No. 23 Braves prospect is changing that narrative.Jackson fell a triple shy of the cycle and hit his Florida State League-leading sixth homer to help
Prospect Roundup: Games of April 10
Alford reaches base five times; Robles picks up three more hits