Hooks Take Five of Six in SA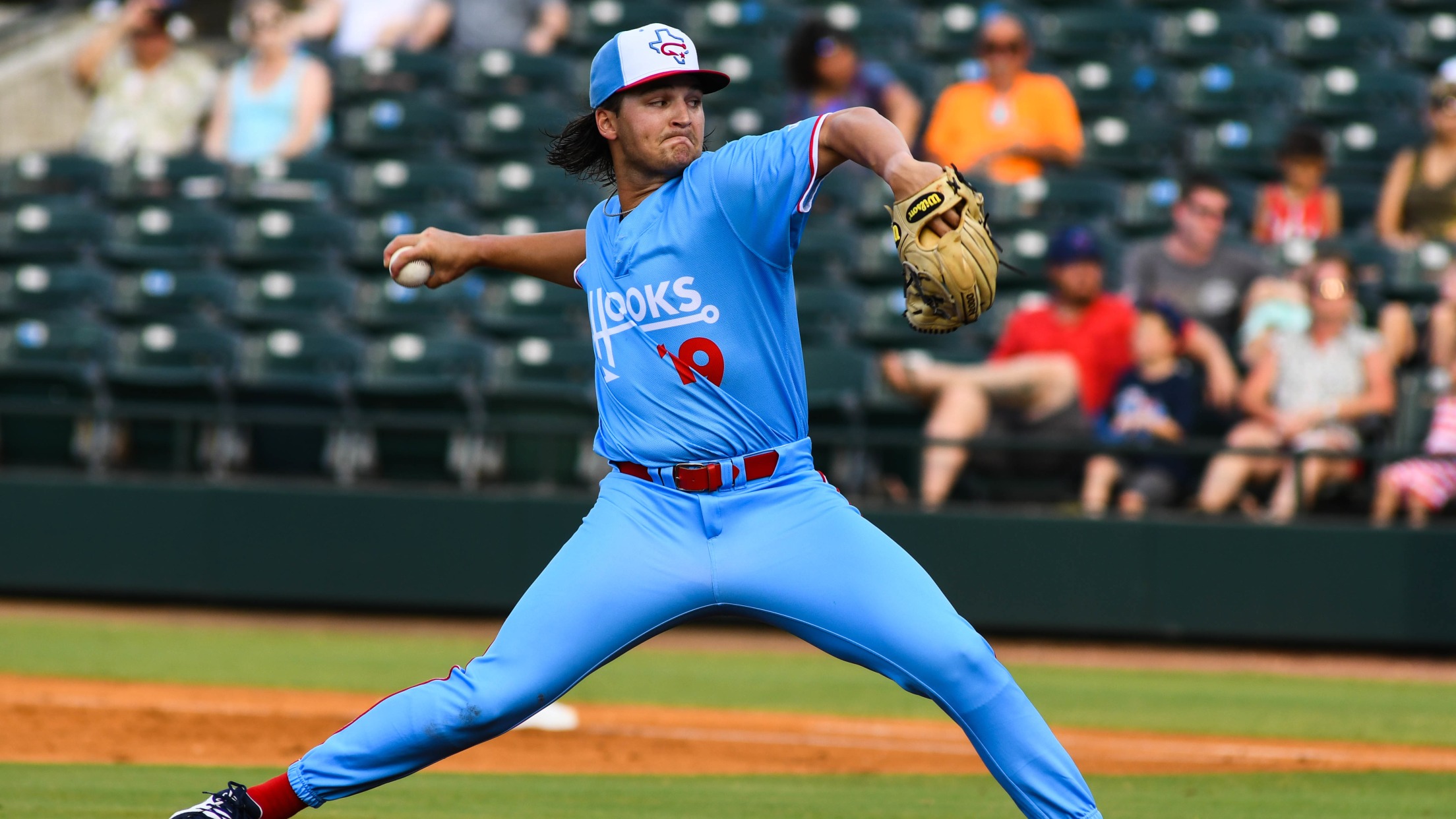 SAN ANTONIO – Brett Daniels fired six innings of one-run ball while Corey Julks and Ross Adolph accounted for the offense as Corpus Christi beat the Missions, 3-1, Sunday evening at Wolff Municipal Stadium. The Hooks have won four in a row for the first time this season. For the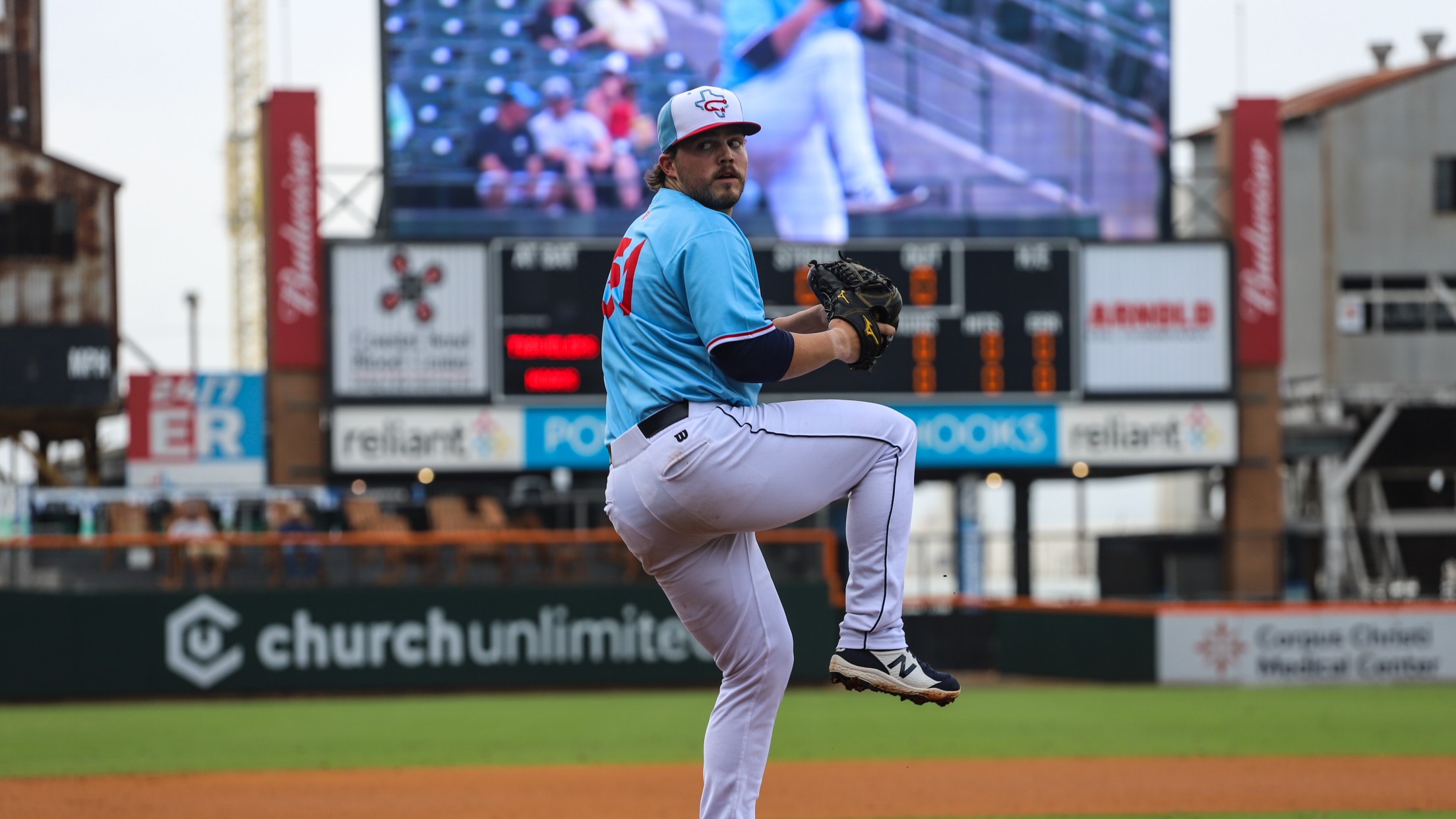 MIDLAND – The RockHounds capitalized on four Corpus Christi errors to plate six unearned runs Saturday night, needing the full allotment in a 9-4 victory over the Hooks before 4,472 at Momentum Bank Ballpark. Midland batted around twice over the first four frames against Cesar Rosado. The home club scored
Big Inning Powers RockHounds
Mushinski hurls 5.0 shutout in relief for CC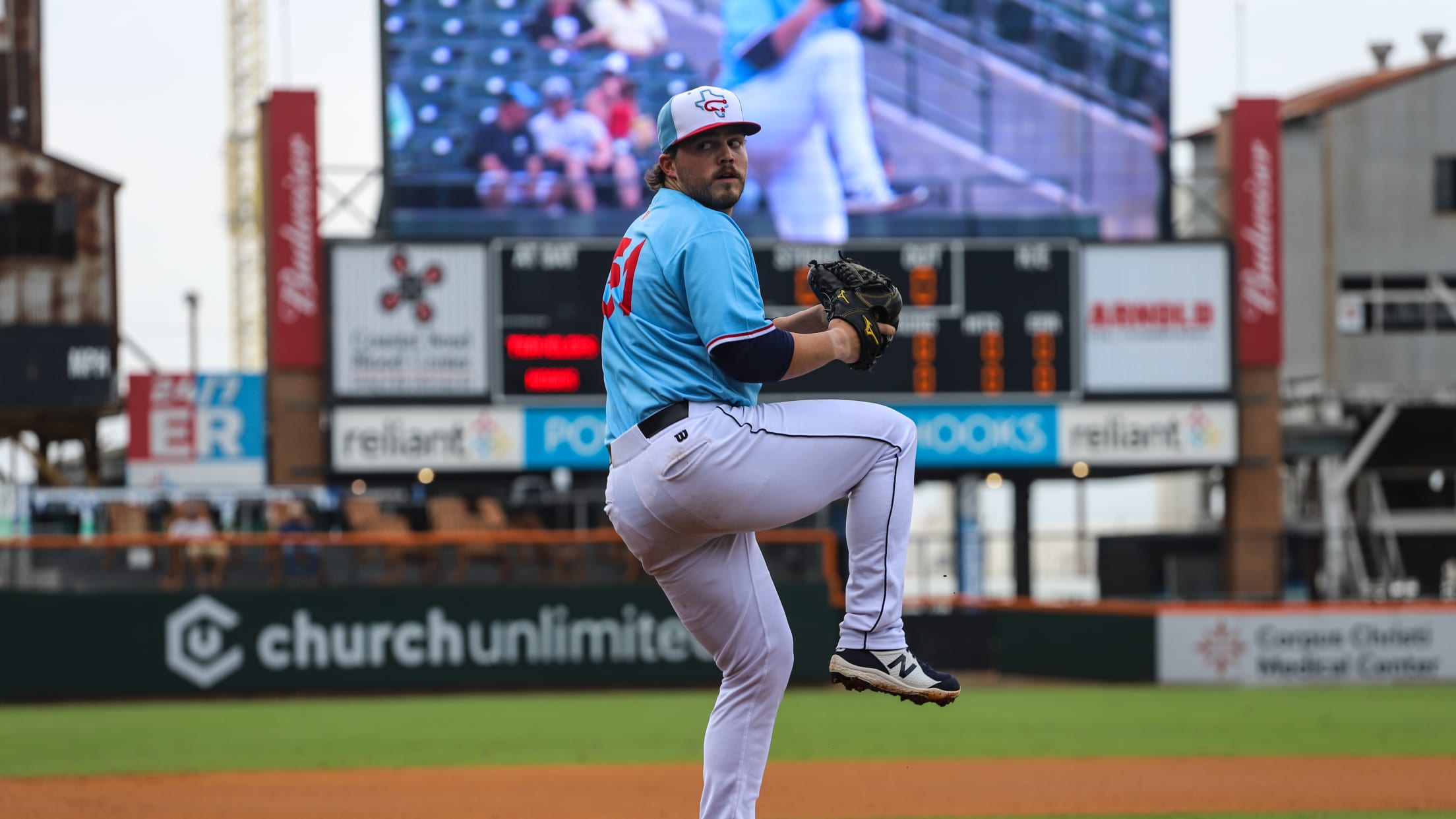 MIDLAND – The homestanding RockHounds turned a 10-run second into a 12-7 win over Corpus Christi Thursday night before 5,290 fans at Momentum Bank Ballpark. Midland has won six in a row and 10 of its last 13 contests. The Hounds sent 13 men to bat in the decisive frame,
Astros system blossoming at the top
Tucker, Toro reach Majors while Javier rises to Triple-A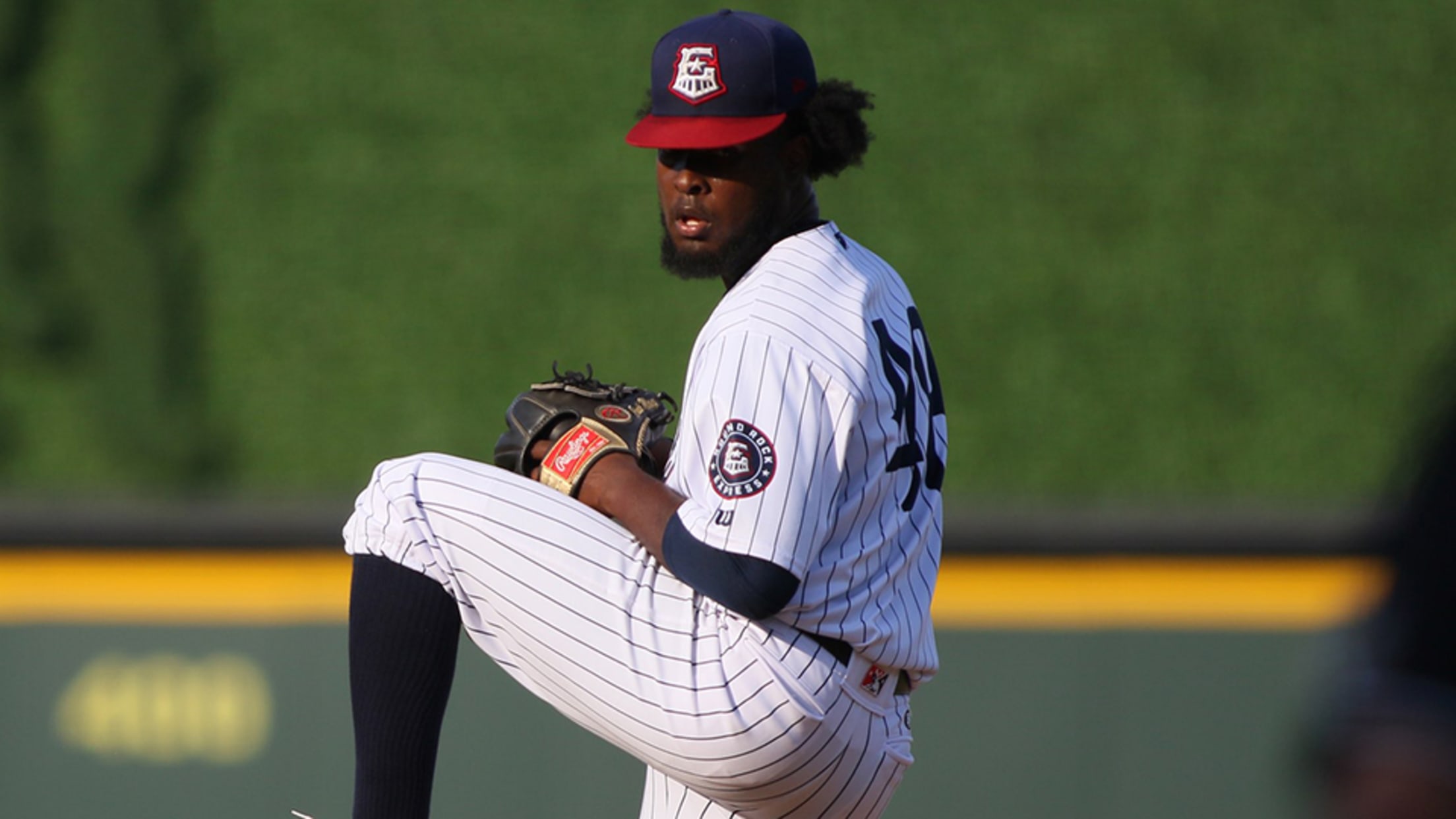 Each offseason, MiLB.com goes position by position across each system and honors the players -- regardless of age or prospect status -- who had the best seasons in their organization. Click here to locate your favorite club.The Astros went all-in on their quest for another World Series title at the
Woes Continue in Doubleheader Walkoffs
Offense Stagnant as Fayetteville Suffers Third and Fourth Walkoff Loss this Season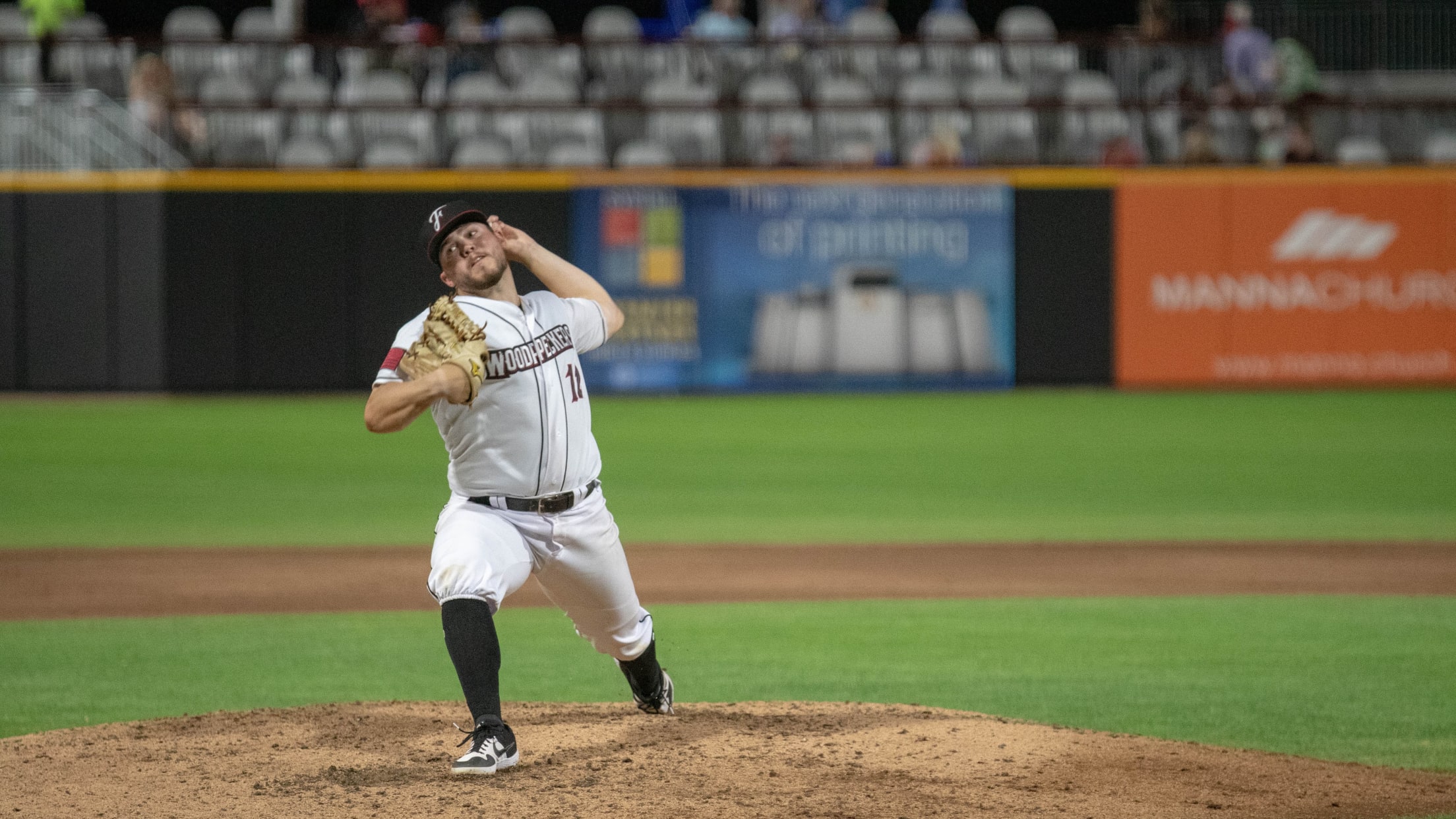 Hoping to kickstart a new winning streak against a team they have had success against so far this season, the Fayetteville Woodpeckers instead found themselves on the wrong end of a doubleheader sweep in Maryland, falling to the Frederick Keys 3-2 in both contests on Saturday. Salting the already open
Woodpeckers Lose Heartbreaker to Wood Ducks
Fayetteville Surrenders Lead Late, Falls in 10th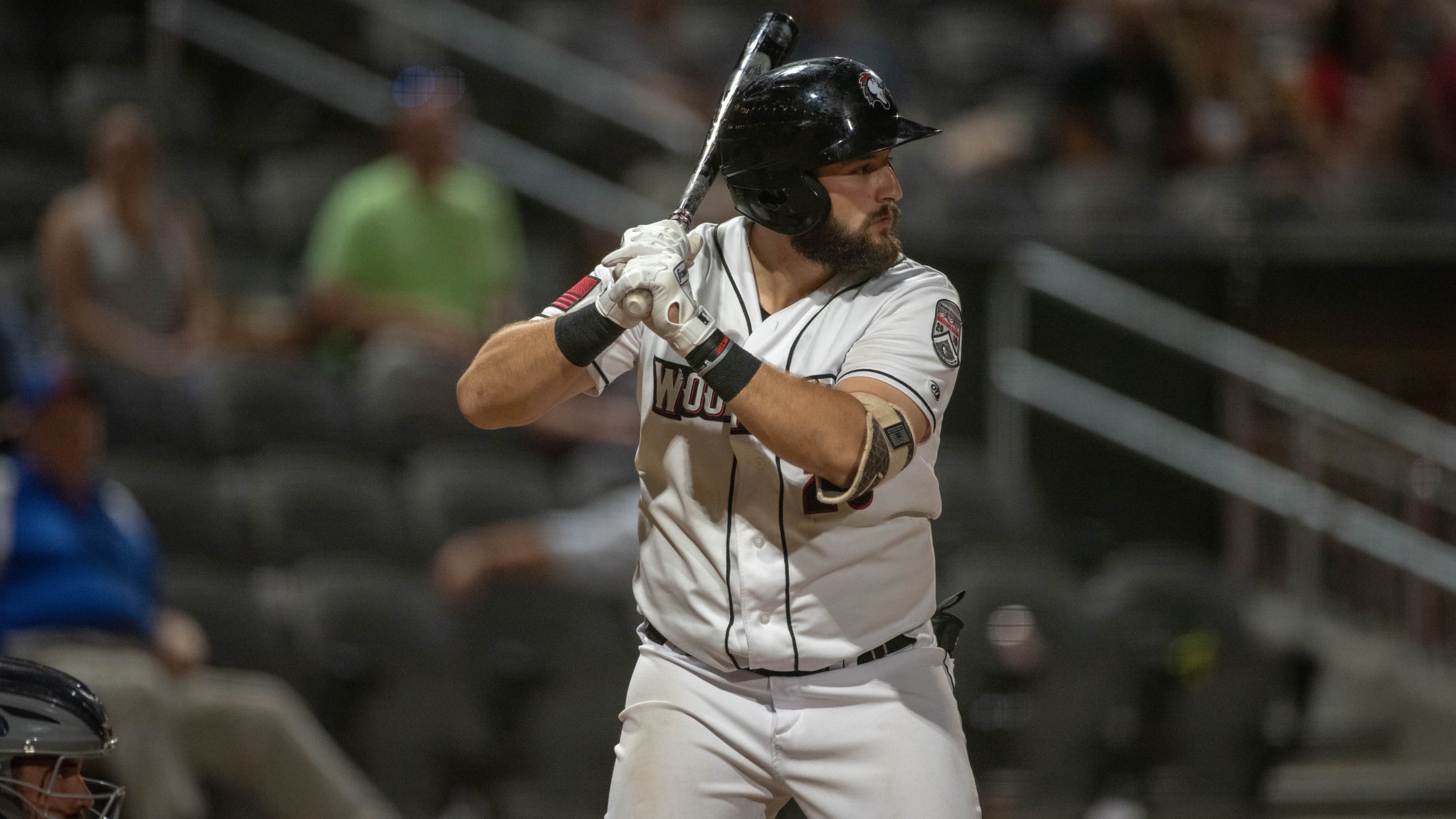 The Woodpeckers had a 5-2 lead heading into the eighth, but a four run burst in the top of the frame and a 3-run error in extras propelled Down East to claim the series opener. Seth Beer finished the day with 3 RBIs and starter Parker Mushinski struck out a
Woodpeckers Drop Game Two on Walkoff
Dorow's Solo Shot Serves Fayetteville its Second Walkoff Loss of the Year.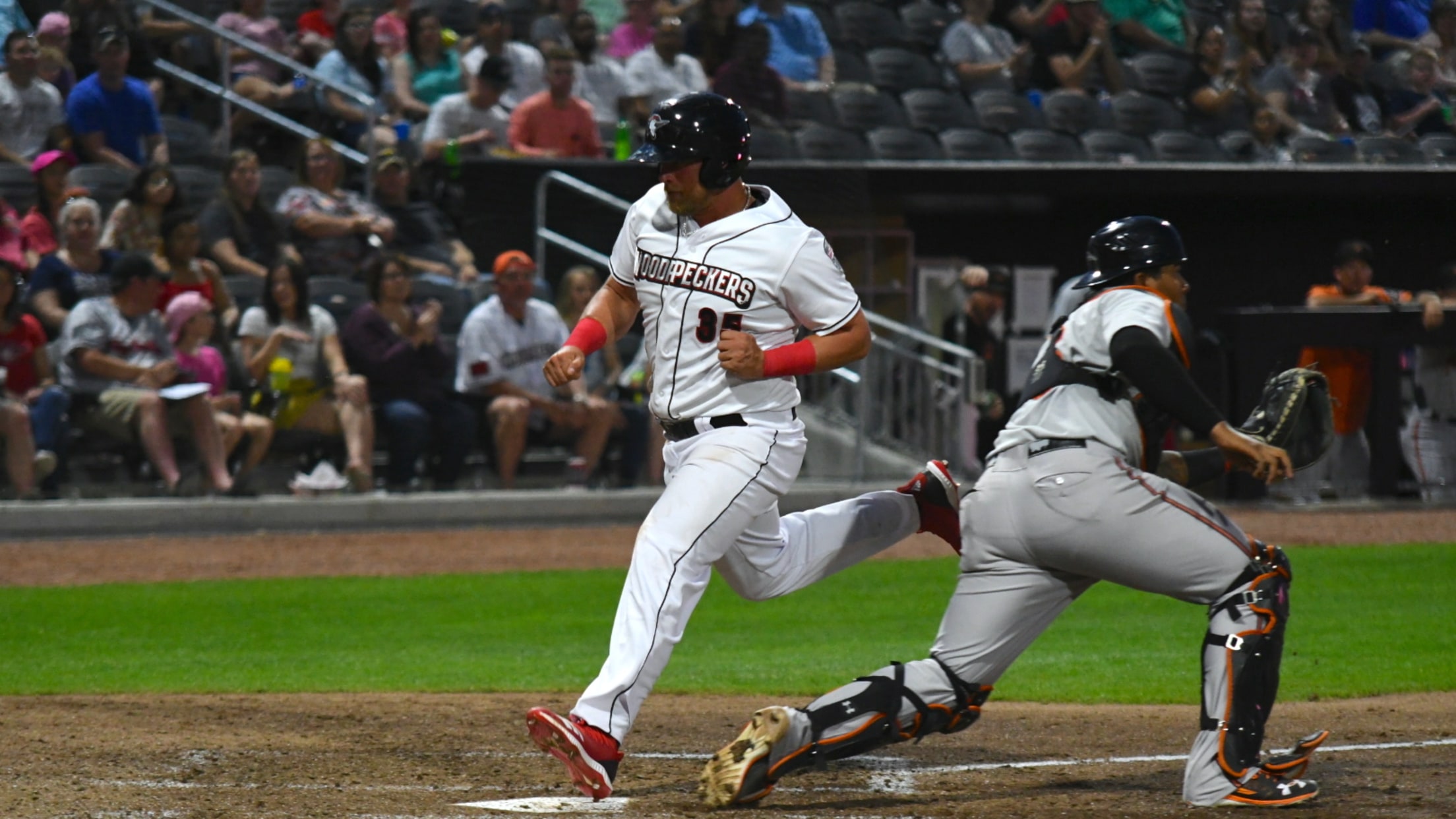 As the season series takes shape for these South Division foes, it is begging to look like a hearty handful of games between Fayetteville and Down East will come down to the wire. Once again, that was the case on Saturday night as the two sides went into the ninth
Woodpeckers Drop Series Finale
Fayetteville Loses Easter Sunday Battle to Carolina
The Woodpeckers knocked in five runs on seven hits, but it wasn't enough to pull out a win over the Mudcats. Fayetteville settled for a series split with Carolina on a 6-4 final at Segra Stadium.
Adams, Woodpeckers roll to inaugural win
Astros first baseman collects four hits, plates career-high seven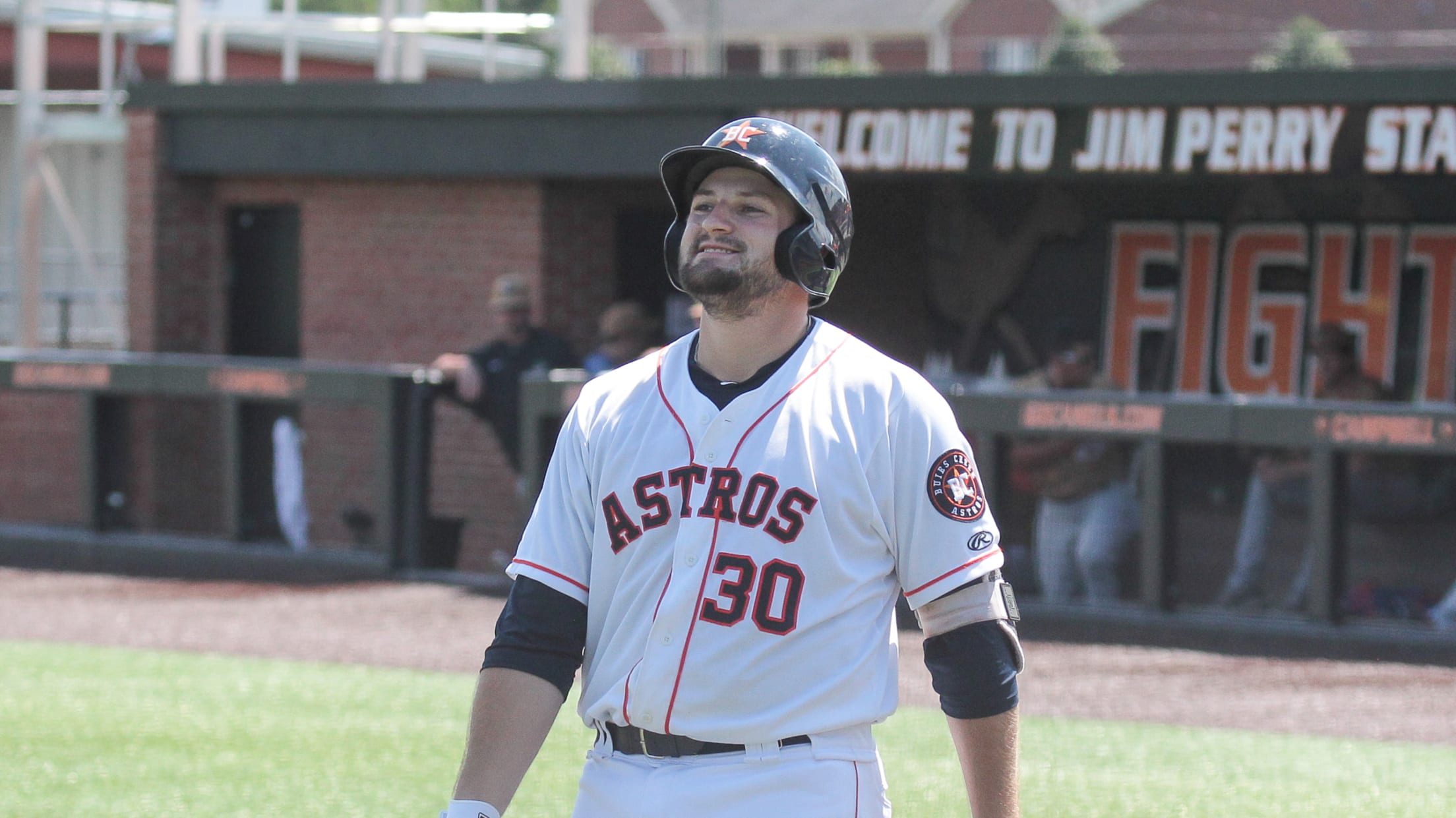 The Fayetteville Woodpeckers' first game couldn't have played out much better than it did, and Jake Adams was a big reason why.The Astros first-base prospect went 4-for-6 with a grand slam and a career-high seven RBIs as Class A Advanced Fayetteville rolled to a season-opening 15-0 romp over Potomac at