Top prospects opening 2019 in the Majors
Tatis, Jiménez, Robles lead large crop on MLB's Opening Day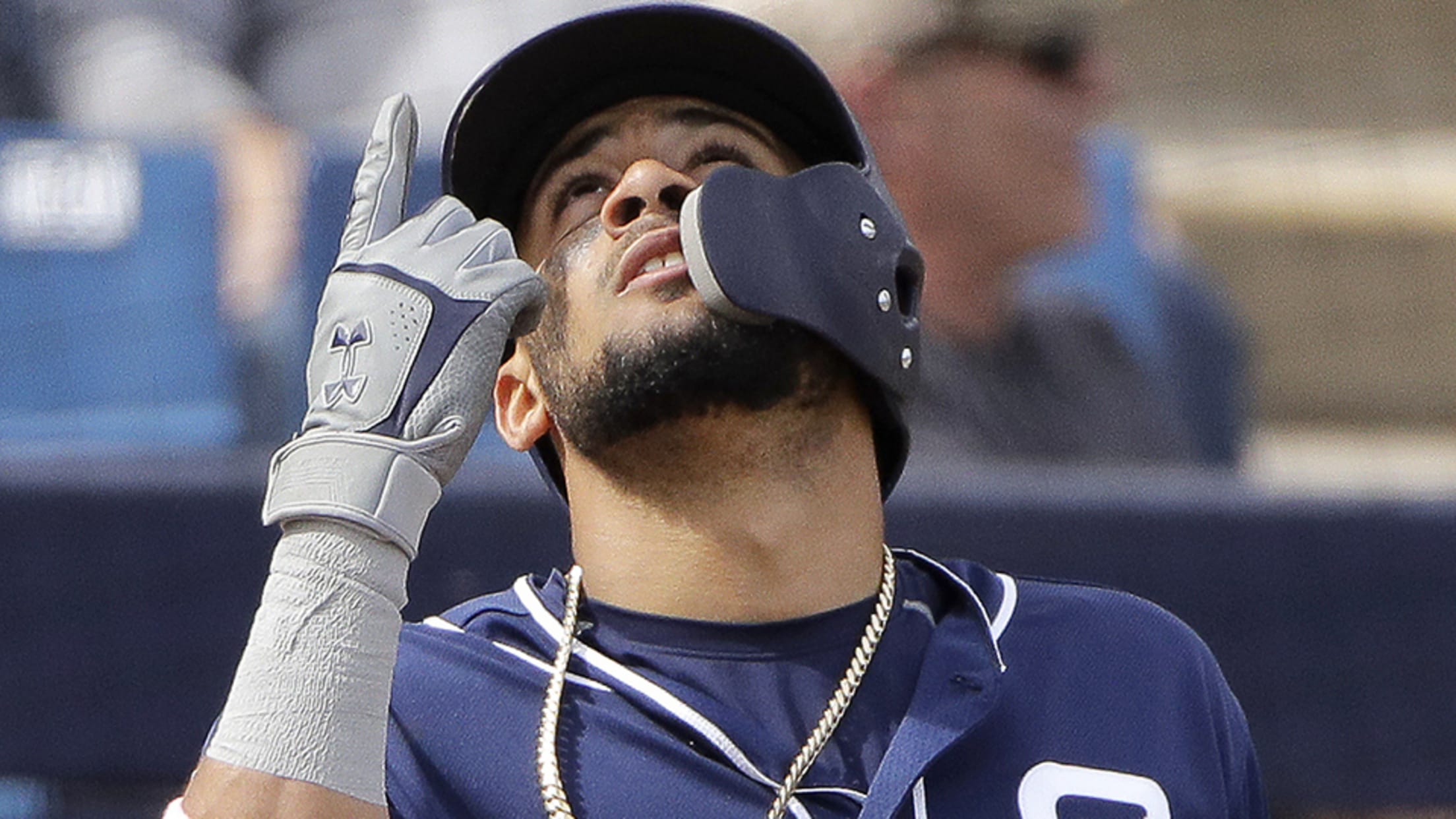 Are the tides turning?This is perhaps the most aggressive teams have been in pushing top prospects to the Major Leagues in recent memory. In 2018, nine of MLB.com's Top 100 Prospects found themselves on Major League Opening Day rosters. This year -- when 28 of the game's 30 clubs will
Dodgers Prospect Primer: Verdugo ready
Ruiz, Gonsolin, Santana all steadily rising through LA's system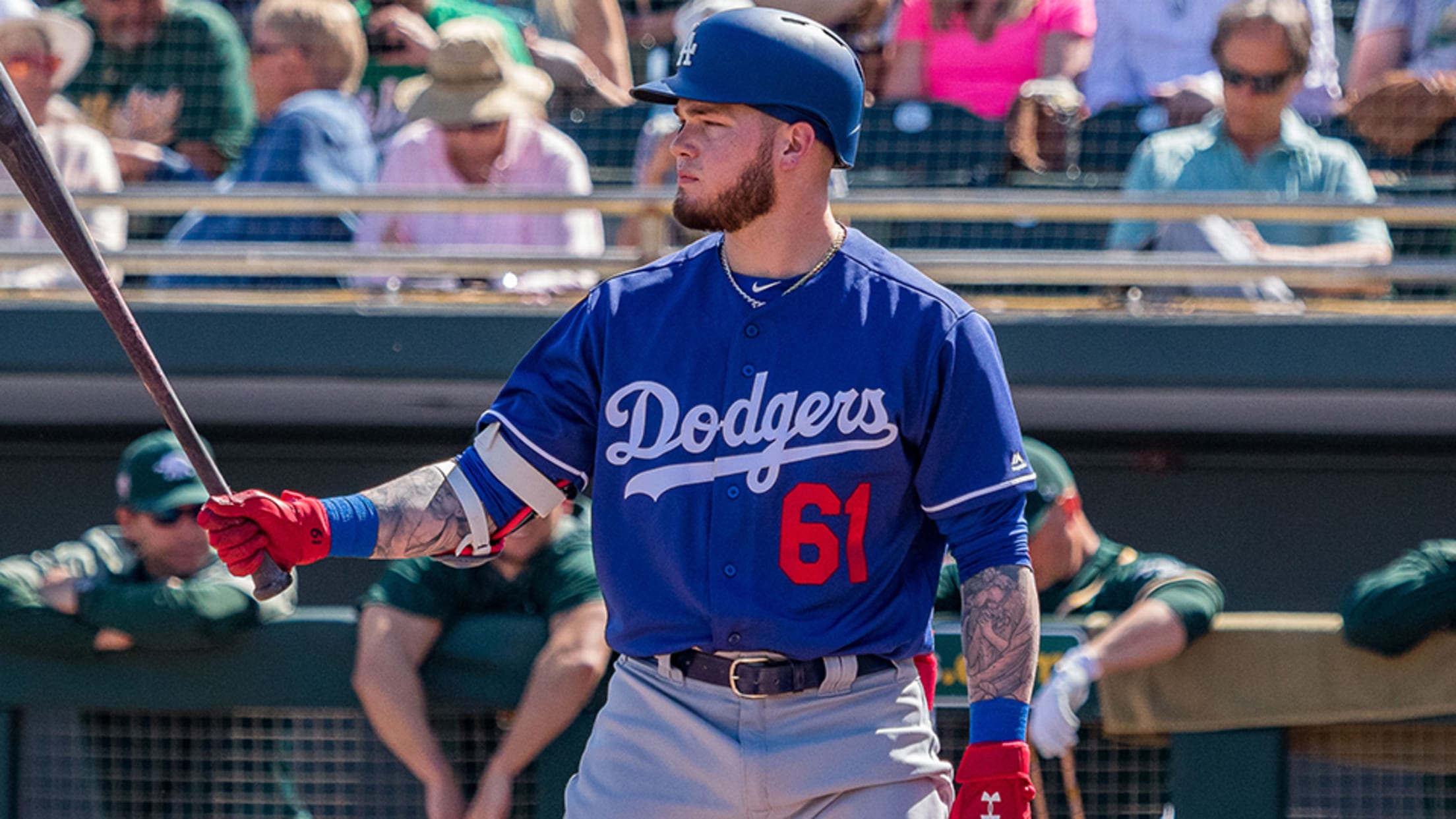 Some players are on the verge of stardom, others are entering a crucial phase of their development and still others are getting their first tastes of full-season ball. With the 2019 season approaching, MiLB.com takes a look at the most intriguing prospects from each MLB organization.Major League-ready: Alex Verdugo, OFVerdugo
Farm system rankings: Position players 10-1
Rays still loaded; Jays have talent to back top prospect Vlad Jr.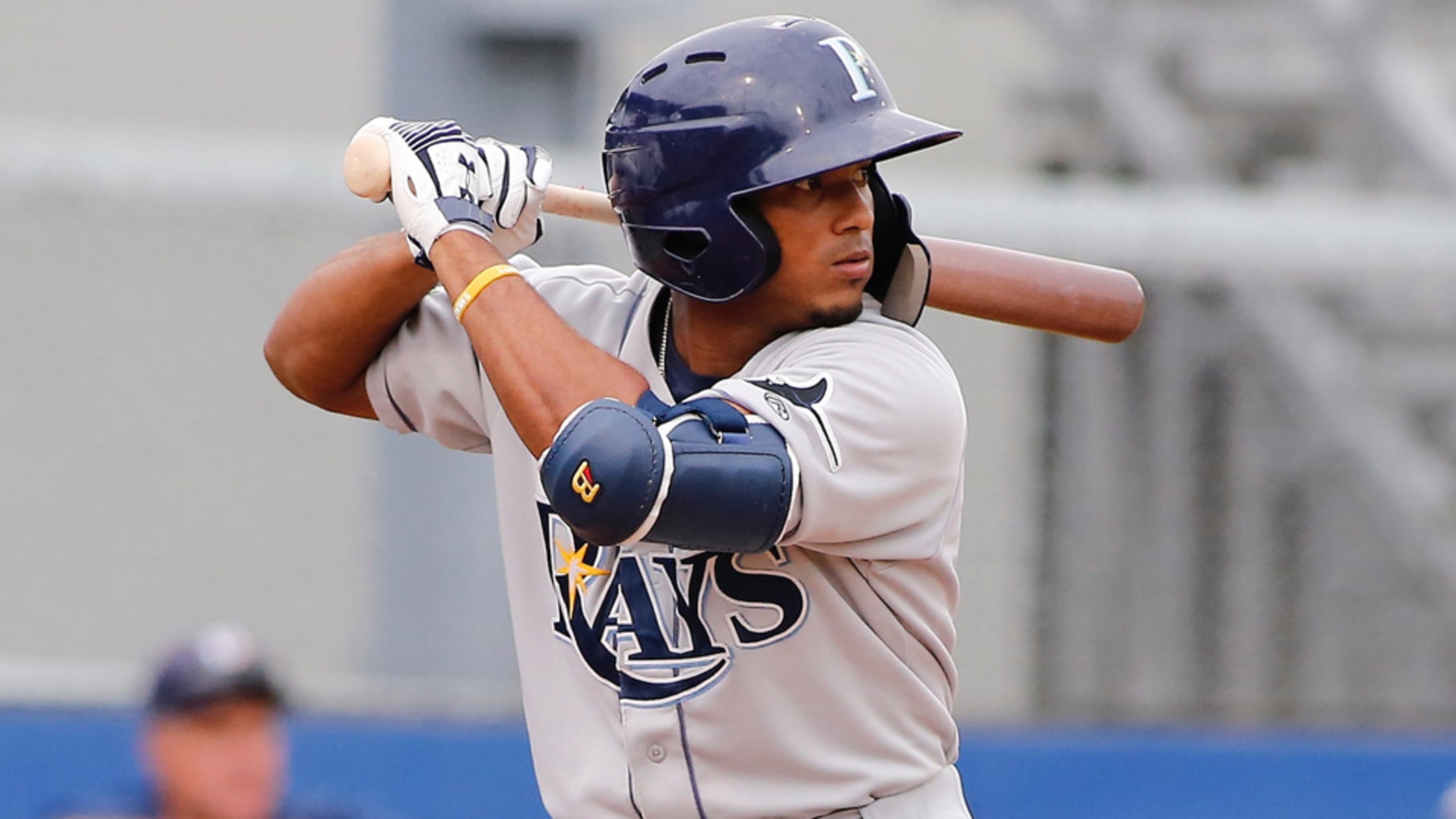 With the 2019 season rapidly approaching, MiLB.com is looking at the state of all 30 farm systems over the next month and ranking them in several different ways. The first installment, broken into three parts, focuses on position players and considers the quality and quantity of top talent in each
Toolshed: 2019 Spring Training preview
Top-100 prospects head to Arizona, Florida with plenty to prove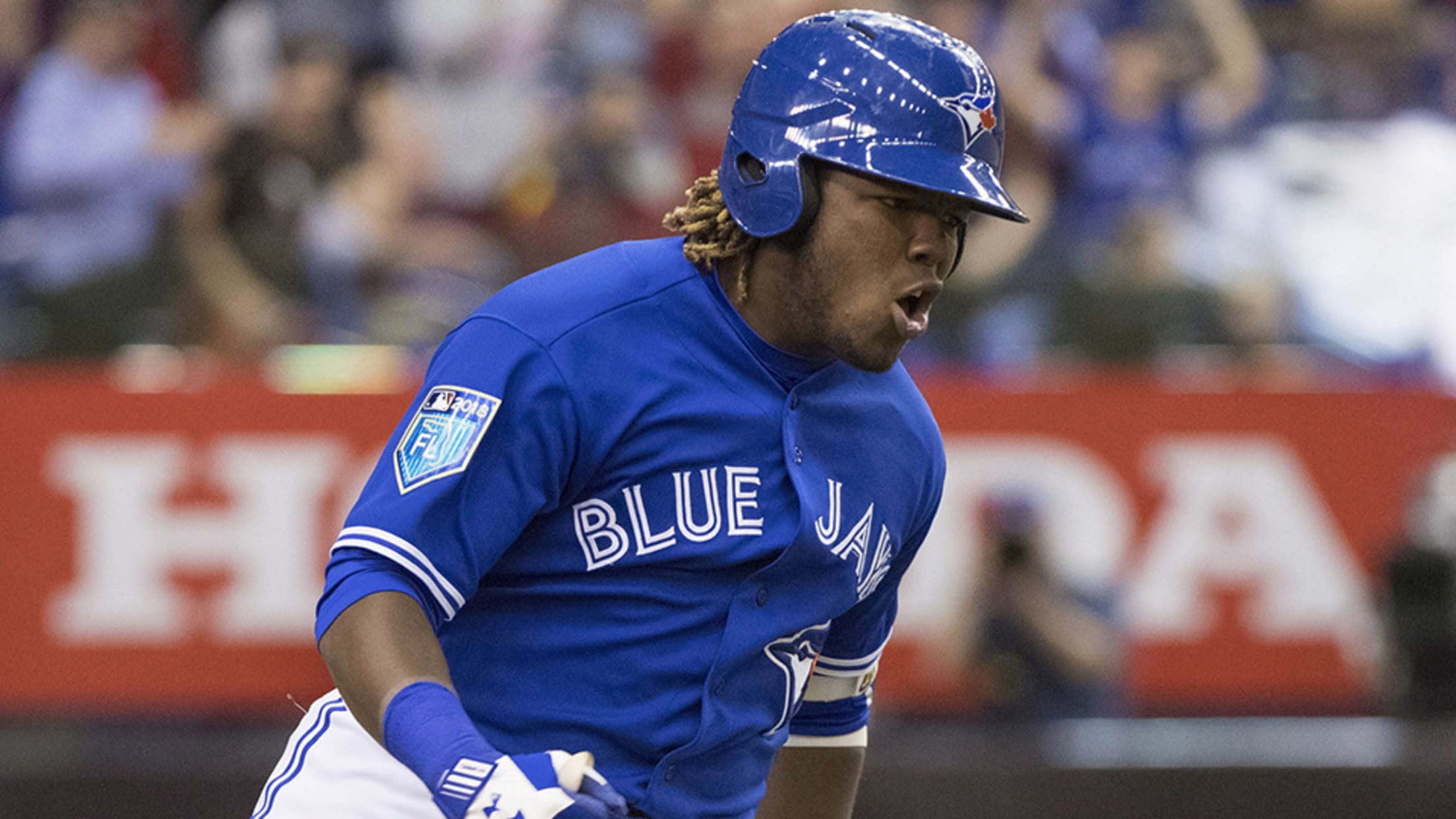 Pitchers and catchers are coming, pitchers and catchers are coming.One of the most optimistic times of the year arrived Sunday when pitchers and catchers reported to Oakland Athletics camp in Mesa, Arizona, officially beginning Spring Training in 2019. Most other tandems will report Tuesday and Wednesday with position players coming
Peters, Lux lead Dodgers' All-Stars
Rich system boasts four Top 100 Prospects, three league titles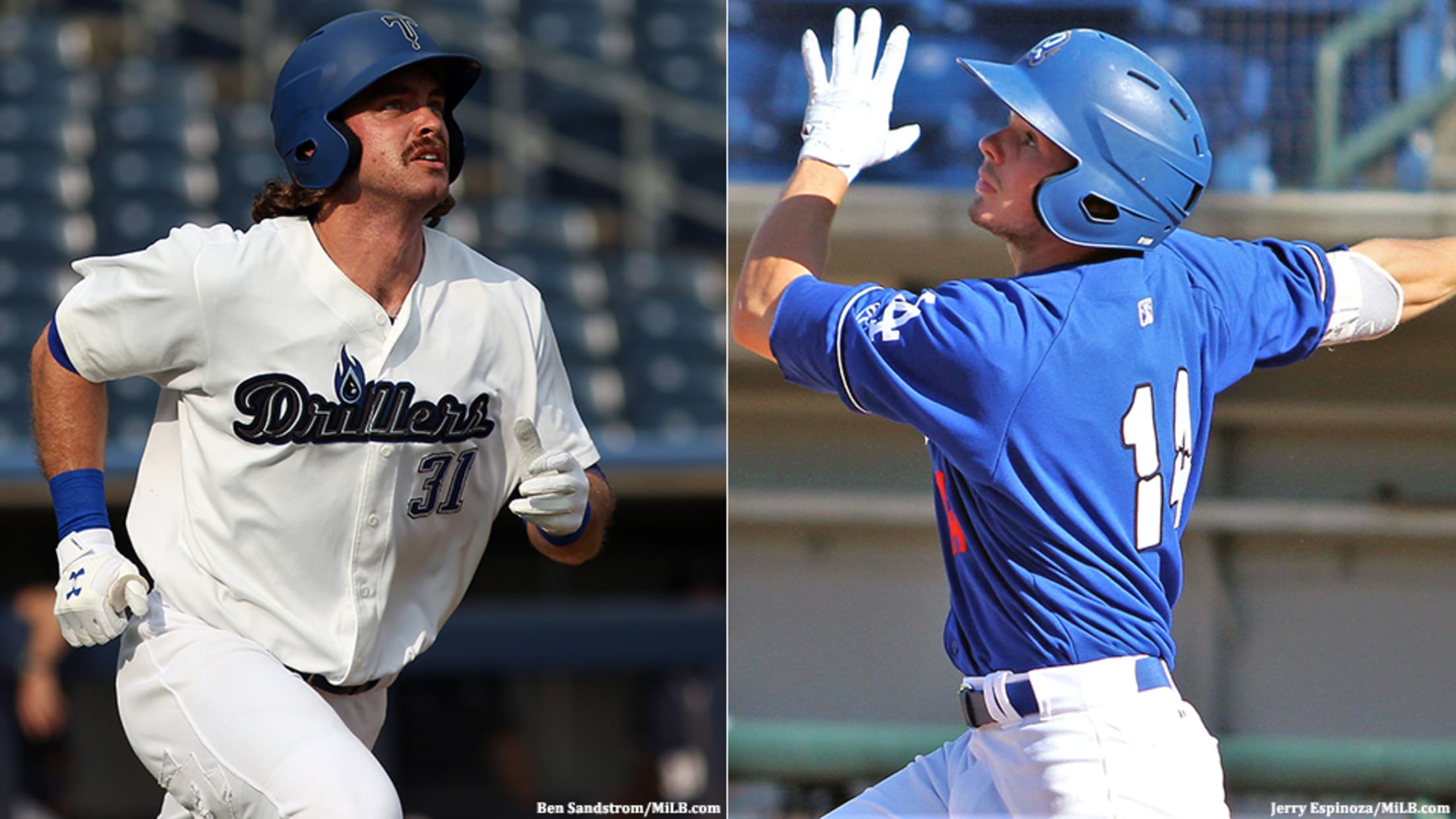 Each offseason, MiLB.com goes position by position across each system and honors the players -- regardless of age or prospect status -- who had the best seasons in their organization. Click here to locate your favorite club.As the Dodgers brought Los Angeles its second straight National League pennant, six of
Toolshed: September expansion preview
A look at which top prospects should, could, won't move up soon
The prospects are coming. The prospects are coming.Major League active rosters are set to expand Saturday, Sept. 1, allowing teams the opportunity to include any members of their 40-man rosters in time for the final playoff push. That means a good amount of MLB.com's Top 100 Prospects will pour into
2018 All-Pacific Coast League team announced
12-man roster highlighted by MLB Pipeline Top 100 prospects Luis Urias (No. 22), Alex Verdugo (No. 28) and Tyler O'Neill (No. 47)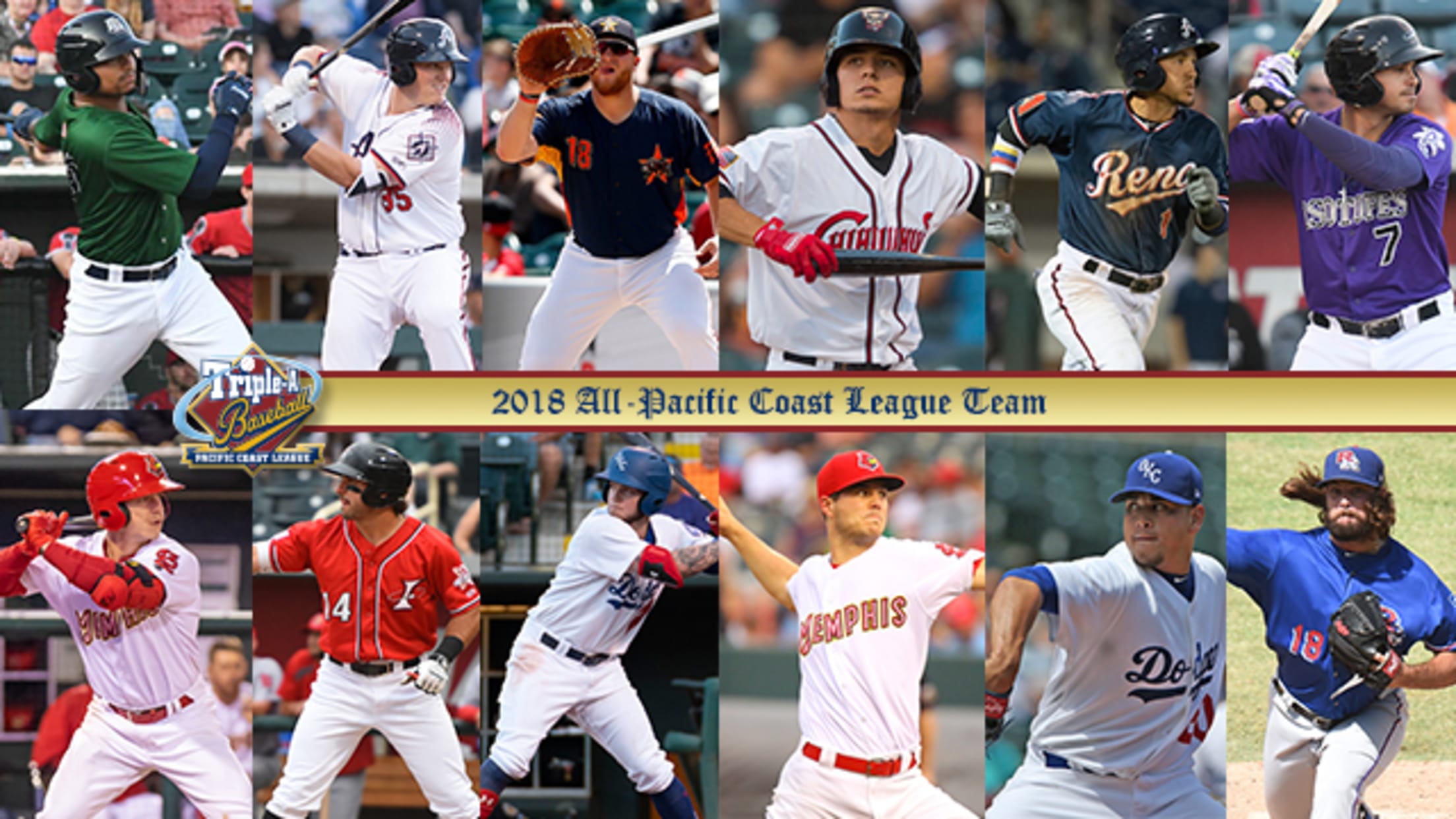 ROUND ROCK, Texas - With a week left in the 2018 regular season, the Pacific Coast League released Monday its end of the year All-Star team. The 12-man roster, which is assembled through a vote of the League's field managers, media representatives and broadcasters, features three players on MLB Pipeline's
Oklahoma City's Verdugo emerges from skid
Top Dodgers prospect rediscovers his form during three-hit night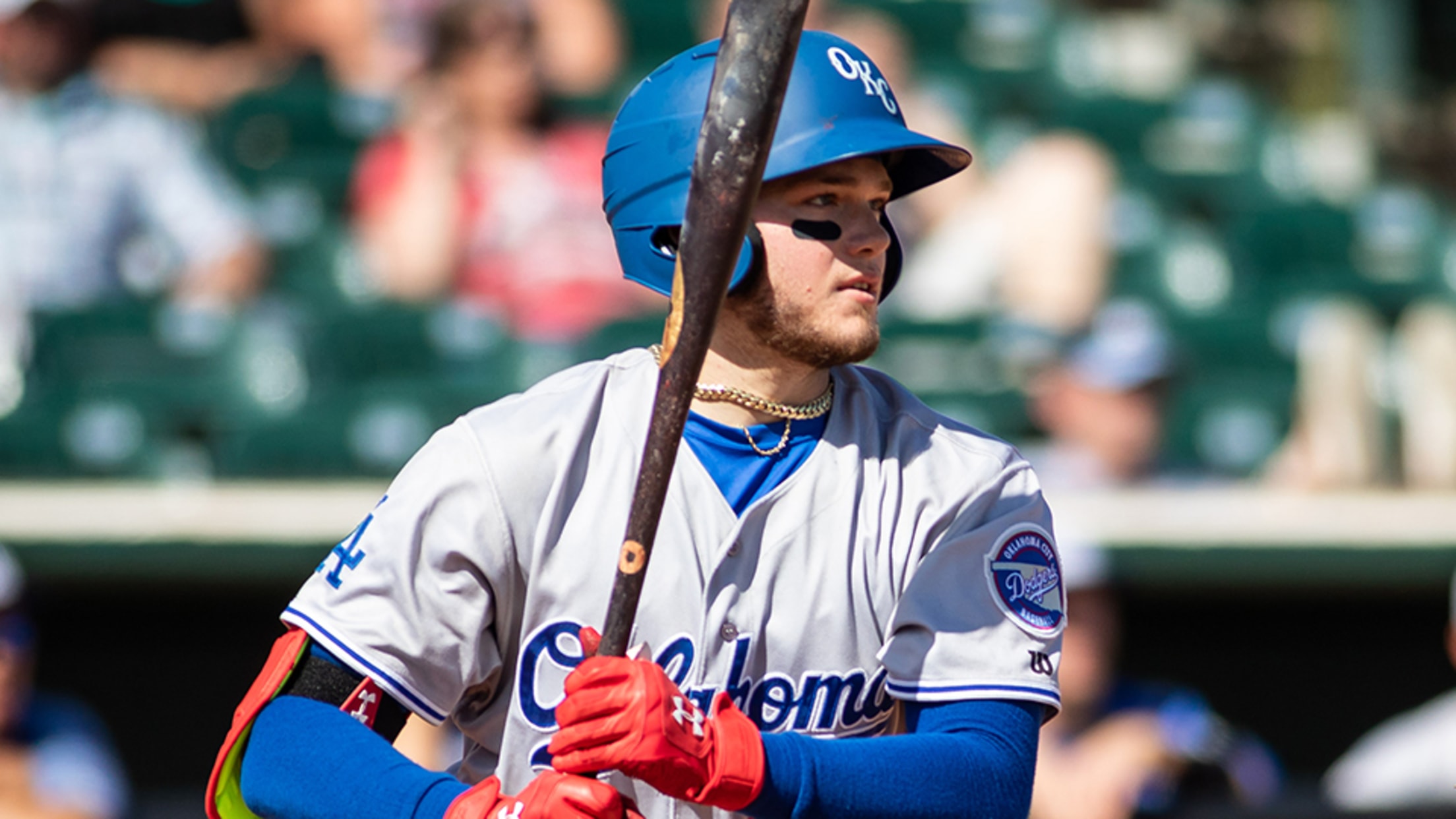 August has not been kind for Alex Verdugo -- at least by his standards. But with Sept. 1 right around the corner, the top Dodgers prospect might be trending in the right direcition. MLB.com's No. 28 overall prospect broke out with three hits and scored once in Triple-A Oklahoma City's 3-1
Verdugo goes extra mile for Oklahoma City
Top Dodgers prospect homers, doubles twice, scores three runs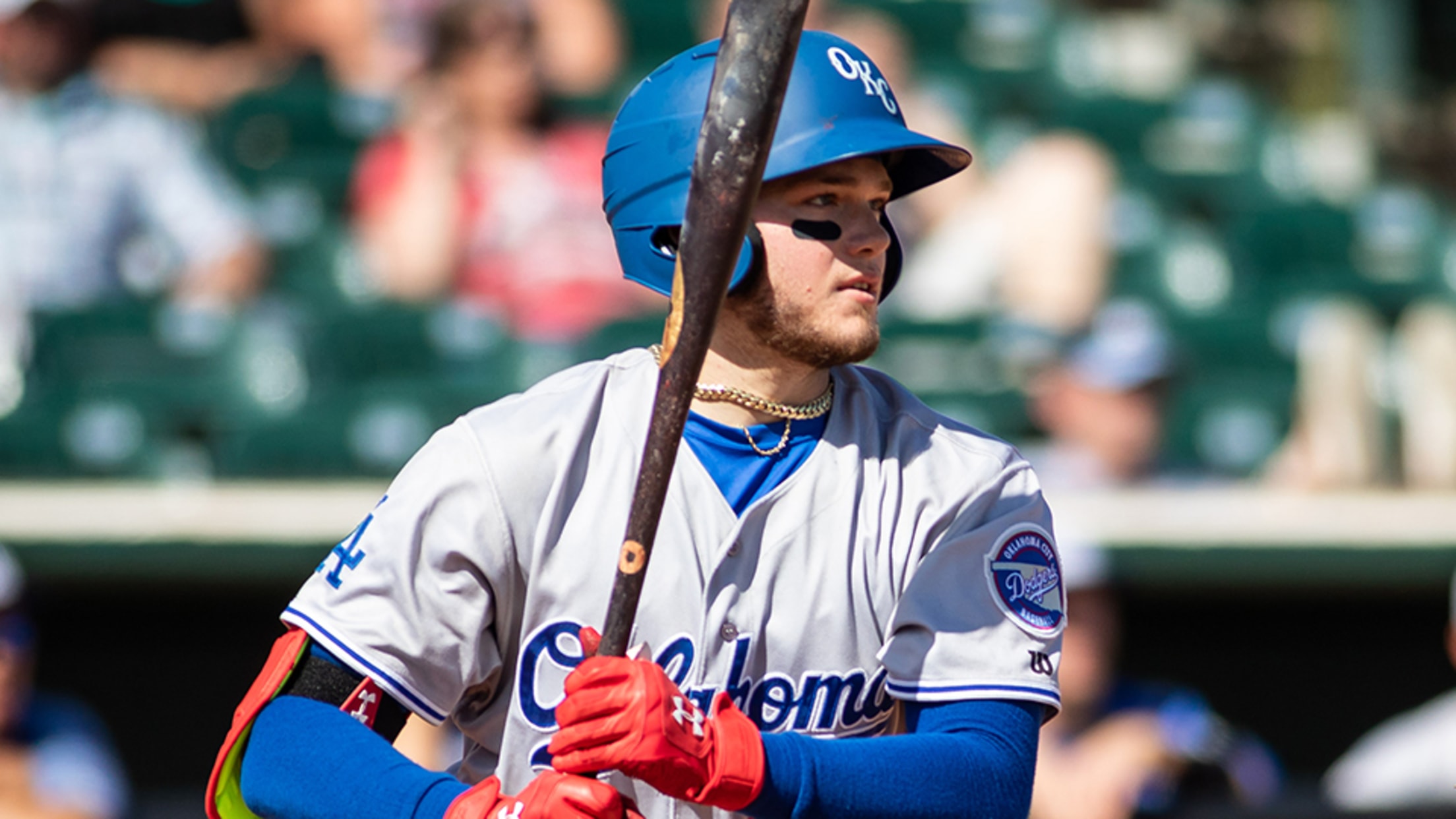 Alex Verdugo's slow return from the Majors appears to be a distant memory.The top Dodgers prospect homered, doubled twice, scored three runs and drove in two more as Triple-A Oklahoma City blanked Memphis, 9-0, on Sunday night at Chickasaw Bricktown Ballpark. It marked Verdugo's second three-hit performance in his last
Prospect Roundup: Games of July 4
Padres' Urias, Dodgers' Verdugo continue to take off in PCL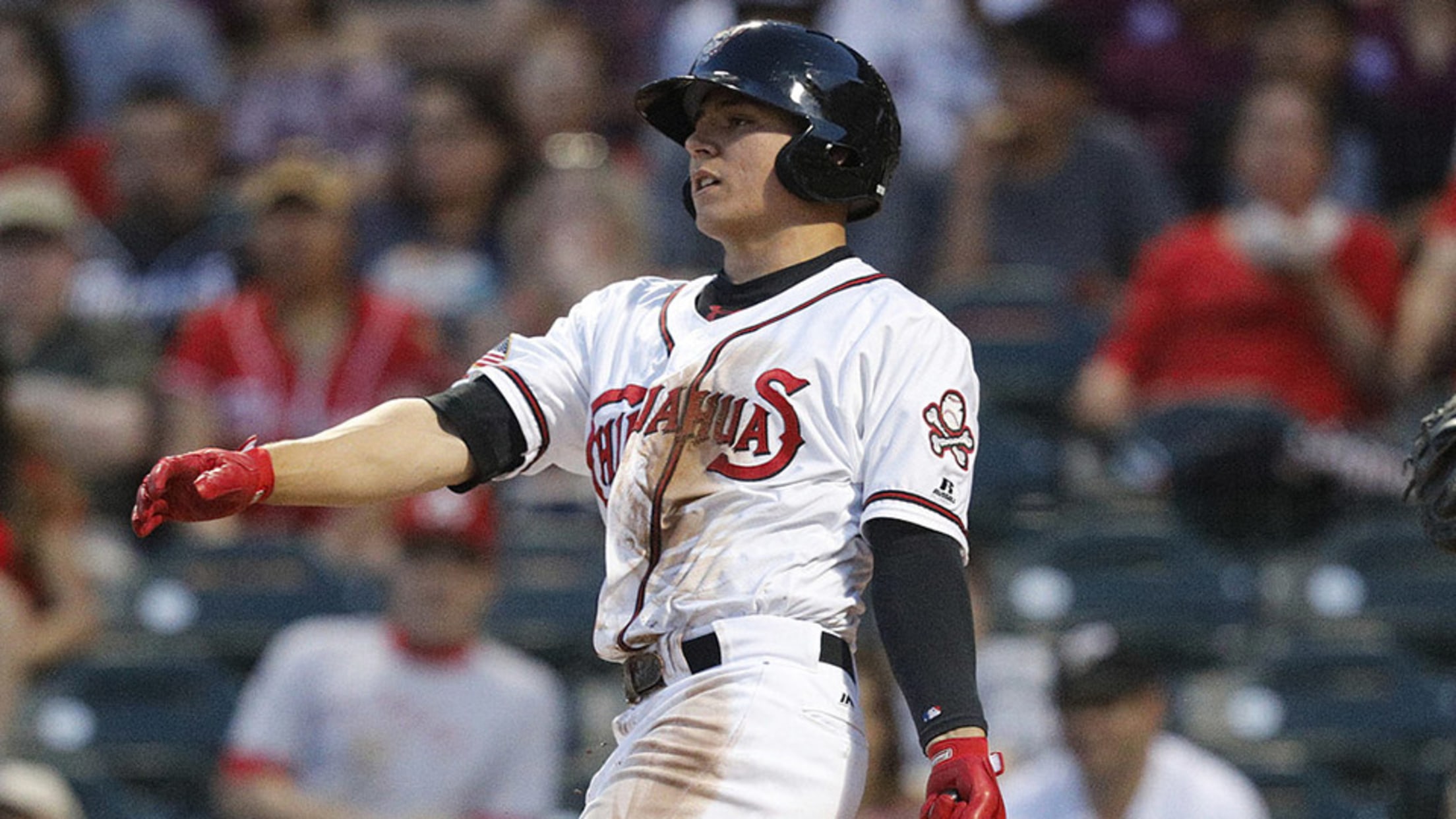 Theme of the dayGo Midwest, young man (or bird): The Class A Midwest League was the place to see some of the Minors' best performances, both in the traditional and wacky senses. Padres No. 2 prospectMacKenzie Gore turned in his best start as a pro with six scoreless innings for
Verdugo's bat sparks Oklahoma City
Dodgers' top-ranked prospect falls just triple short of cycle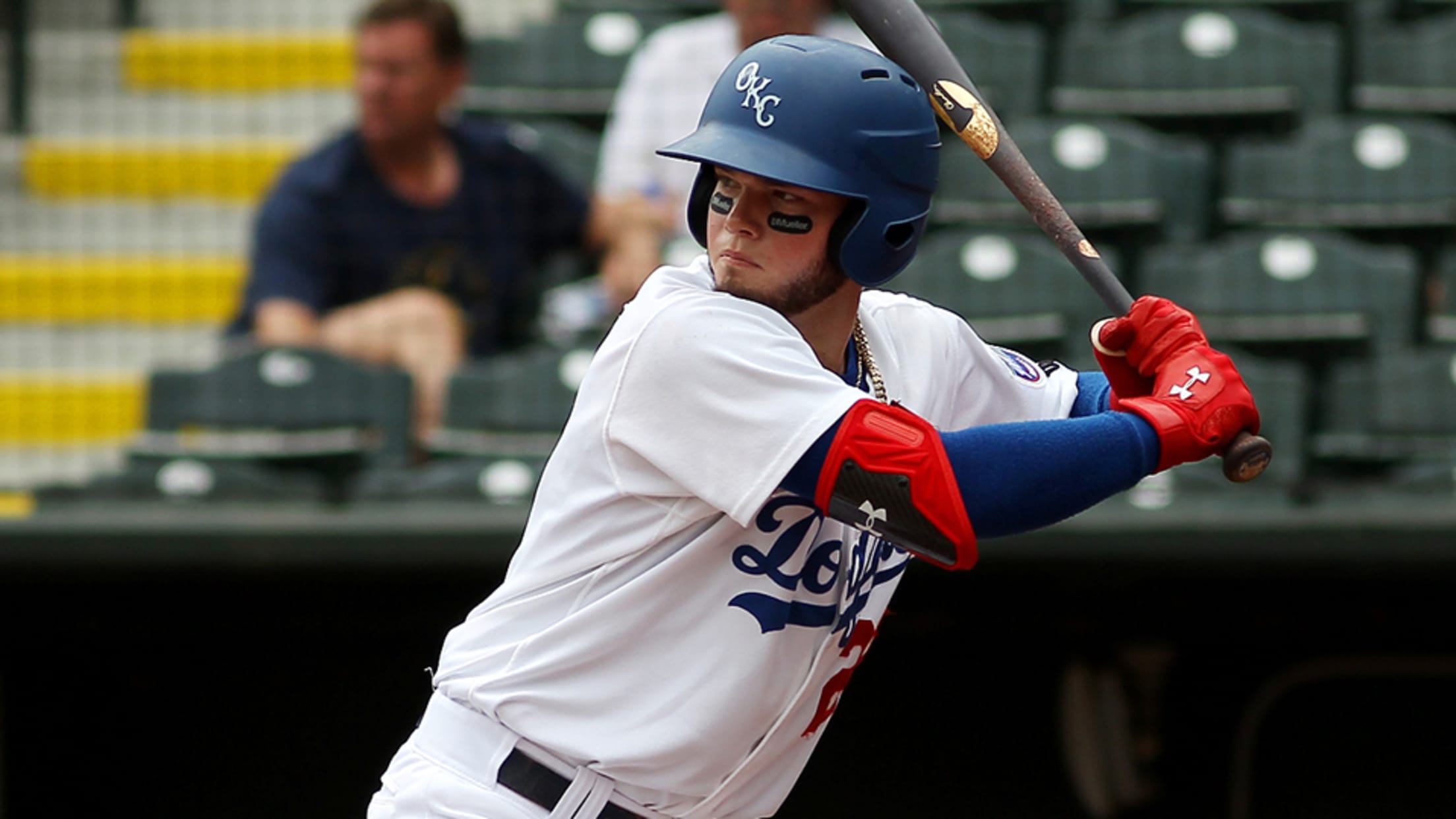 Alex Verdugo hit for the cycle once before. He nearly did it again Tuesday.The Dodgers' top prospect homered, doubled, singled and walked, drove in two runs and scored another in Triple-A Oklahoma City's 4-0 blanking of New Orleans at Shrine on Airline.
Tucker, Verdugo, Urias lead PCL All-Stars
Three top-100 prospects join Blash, Hudson on talented squad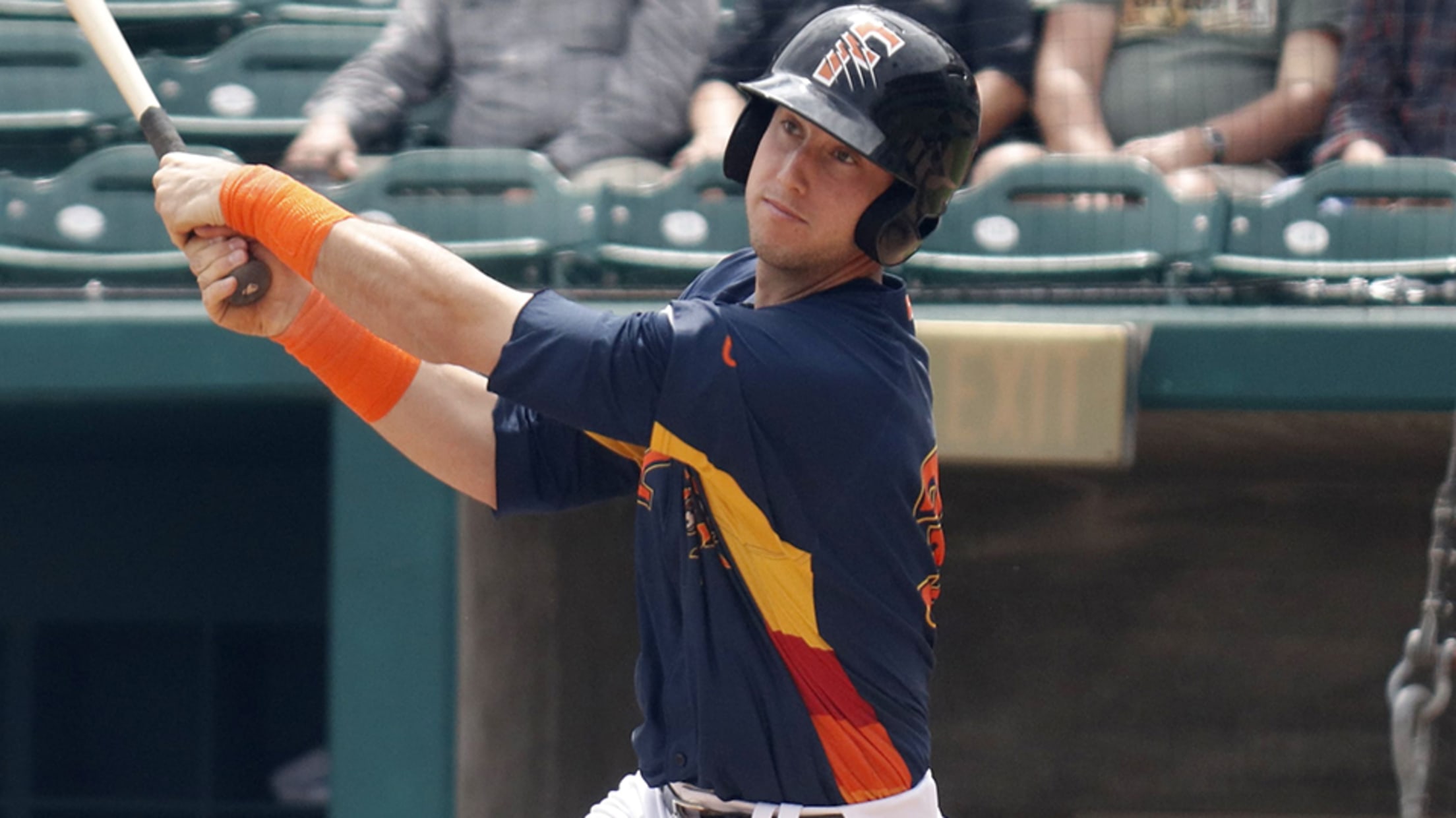 The International League announced its All-Star representatives Wednesday, and now they know exactly whom they'll be facing July 11 in Columbus, Ohio.Top-100 prospectsKyle Tucker, Alex Verdugo and Luis Urías highlight the Pacific Coast League All-Star roster that will head to Huntington Park next month, that circuit announced Thursday.
Verdugo keeps mashing with three big hits
Top Dodgers prospect homers, doubles twice for Triple-A club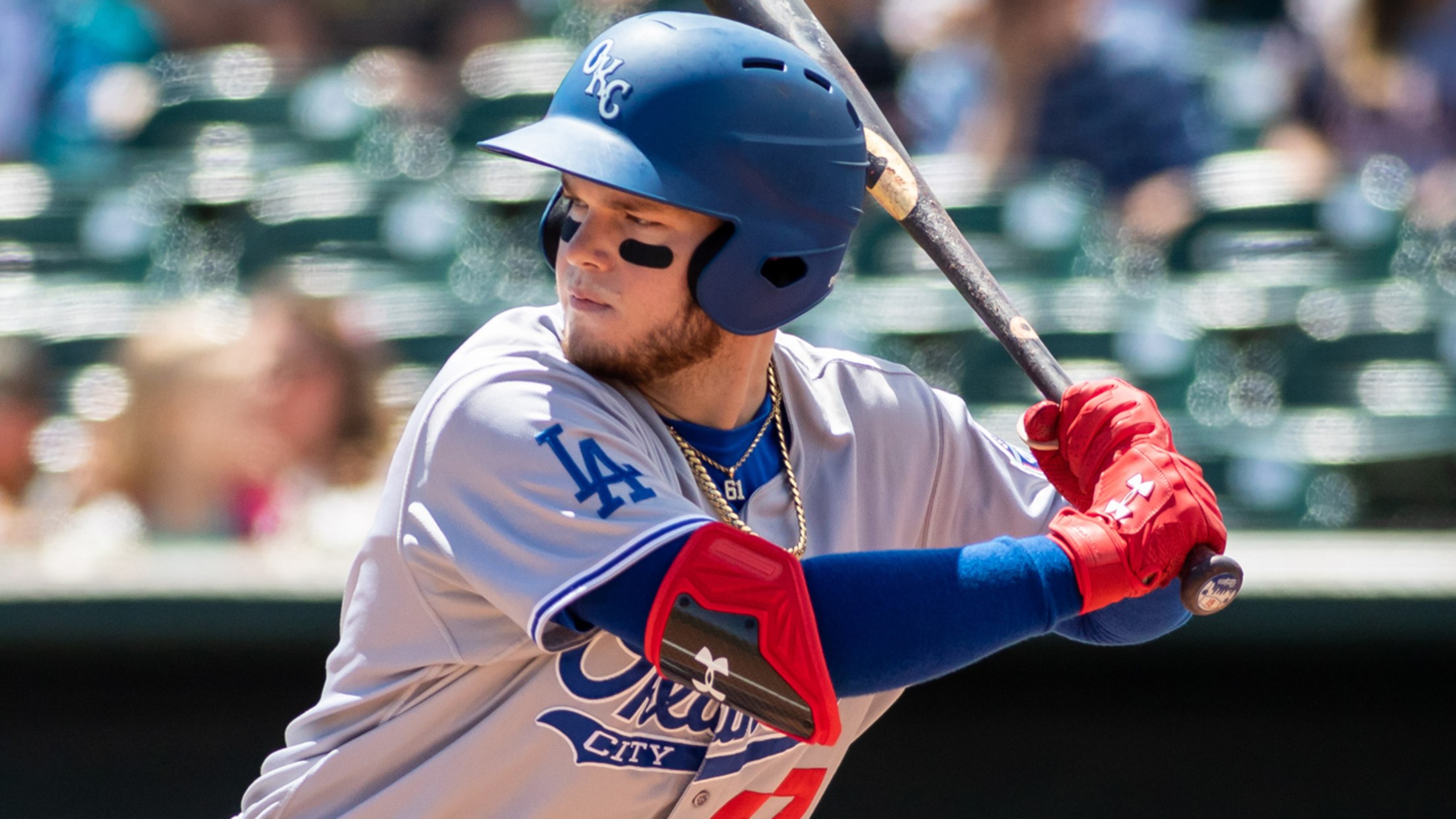 Alex Verdugo returned to Triple-A from the big leagues on May 12. He's been held hitless exactly one time since, and he's showing no signs of cooling off.Baseball's No. 28 overall prospect hit his second homer in as many days on Monday, going 3-for-4 with a pair of doubles while stretching
Prospect Roundup: Games of June 17
Verdugo keeps picking up hits; Noda has turned on power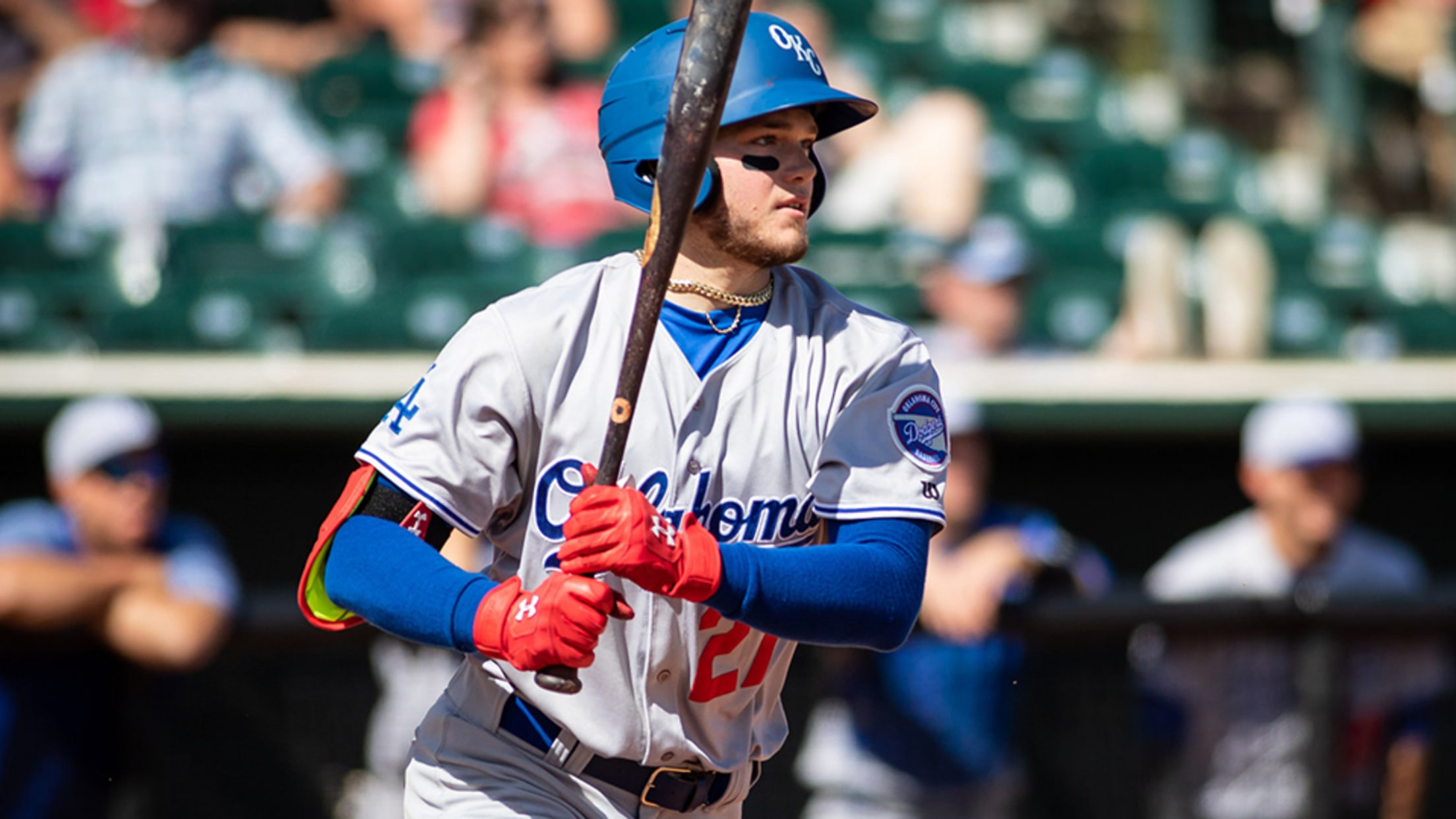 Theme of the dayFirst-rounders first: First-round Draft picks dominated the Minor League news landscape Sunday -- for good and for bad. Start with the positive. Tigers 2016 first-rounder Matt Manning fired seven scoreless innings for Class A West Michigan in the longest outing of his young career. Angels 2017 first-rounder
Verdugo continues his tear in the PCL
Top Dodgers prospect posts second straight three-hit game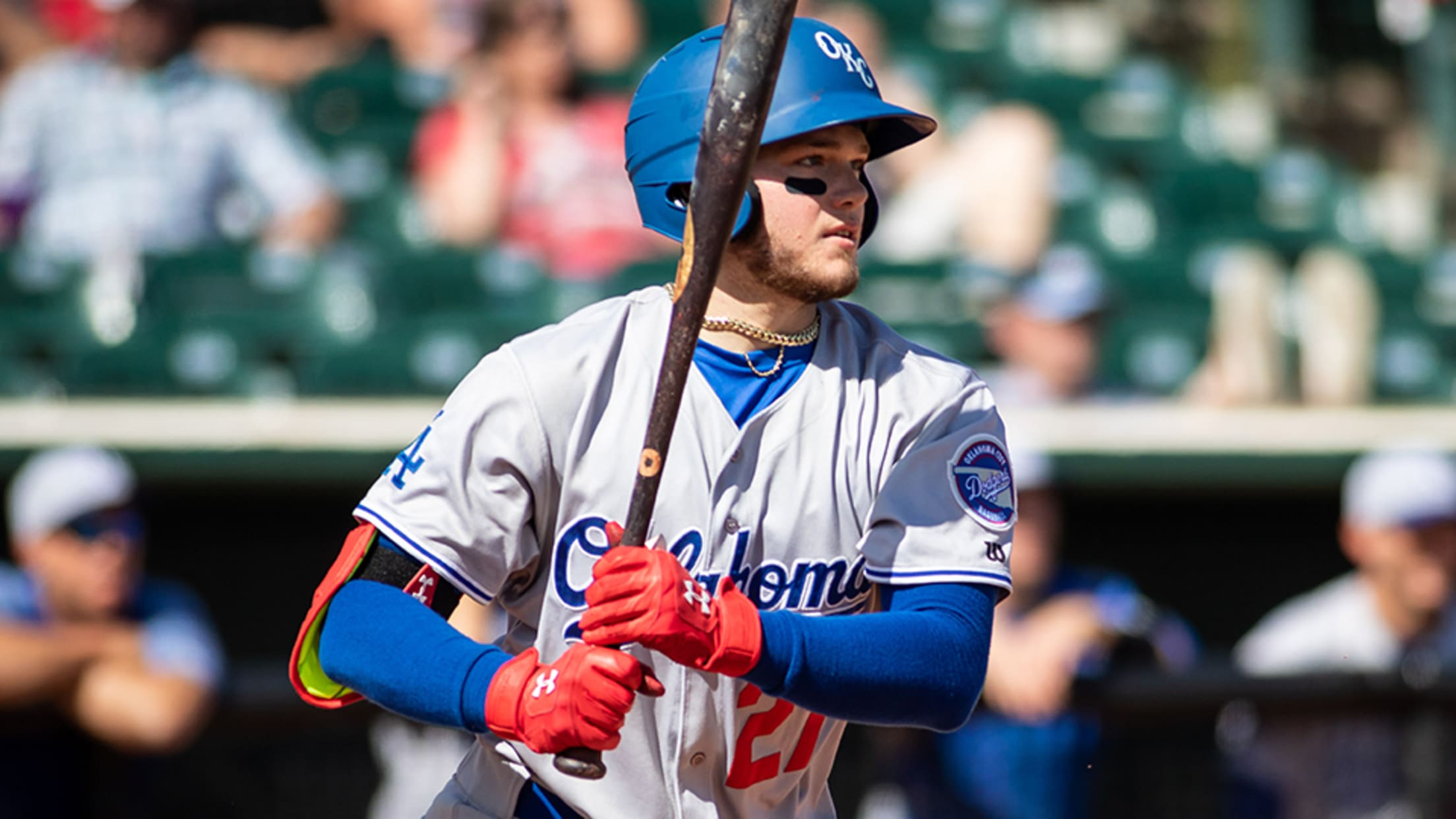 Los Angeles returned Alex Verdugo to Triple-A Oklahoma City so he could play every day. Lately, he's making the most of his playing time.The top Dodgers prospect posted his third three-hit effort in four games, going 3-for-4 with an RBI in Oklahoma City's 4-2 win over Fresno on Saturday at Chukchansi Park.
Verdugo reaches base four times
Top Dodgers prospect has second three-hit game in three days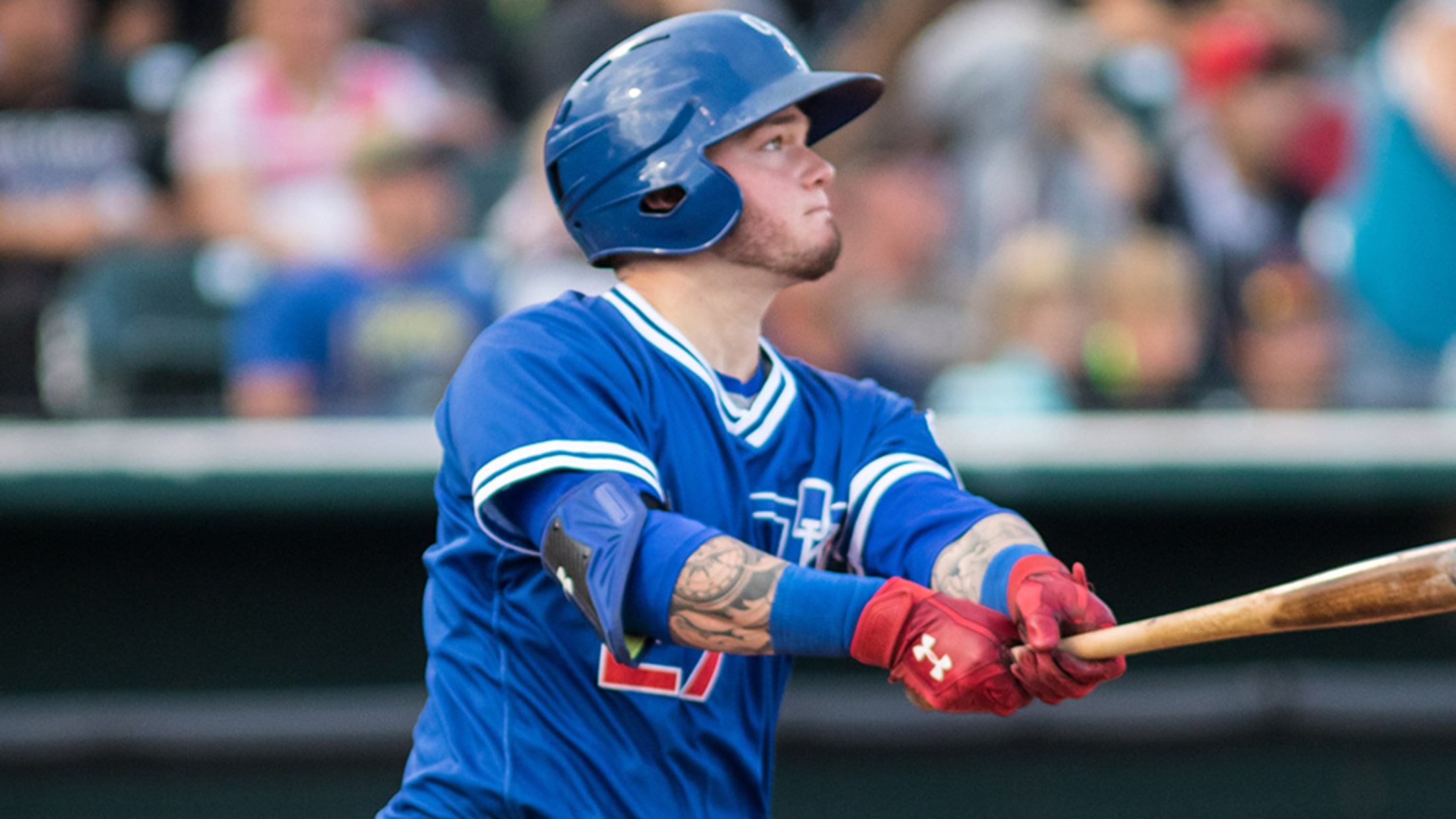 Alex Verdugo is heating up.The top Dodgers prospect recorded his second three-hit outing in three games by going 3-for-4 with two doubles and a walk in Triple-A Oklahoma City's 8-5 loss to Fresno on Friday at Chukchansi Park. 
Let the Triple-A All-Star Game voting begin
Fans help choose who takes the stage in Columbus on July 11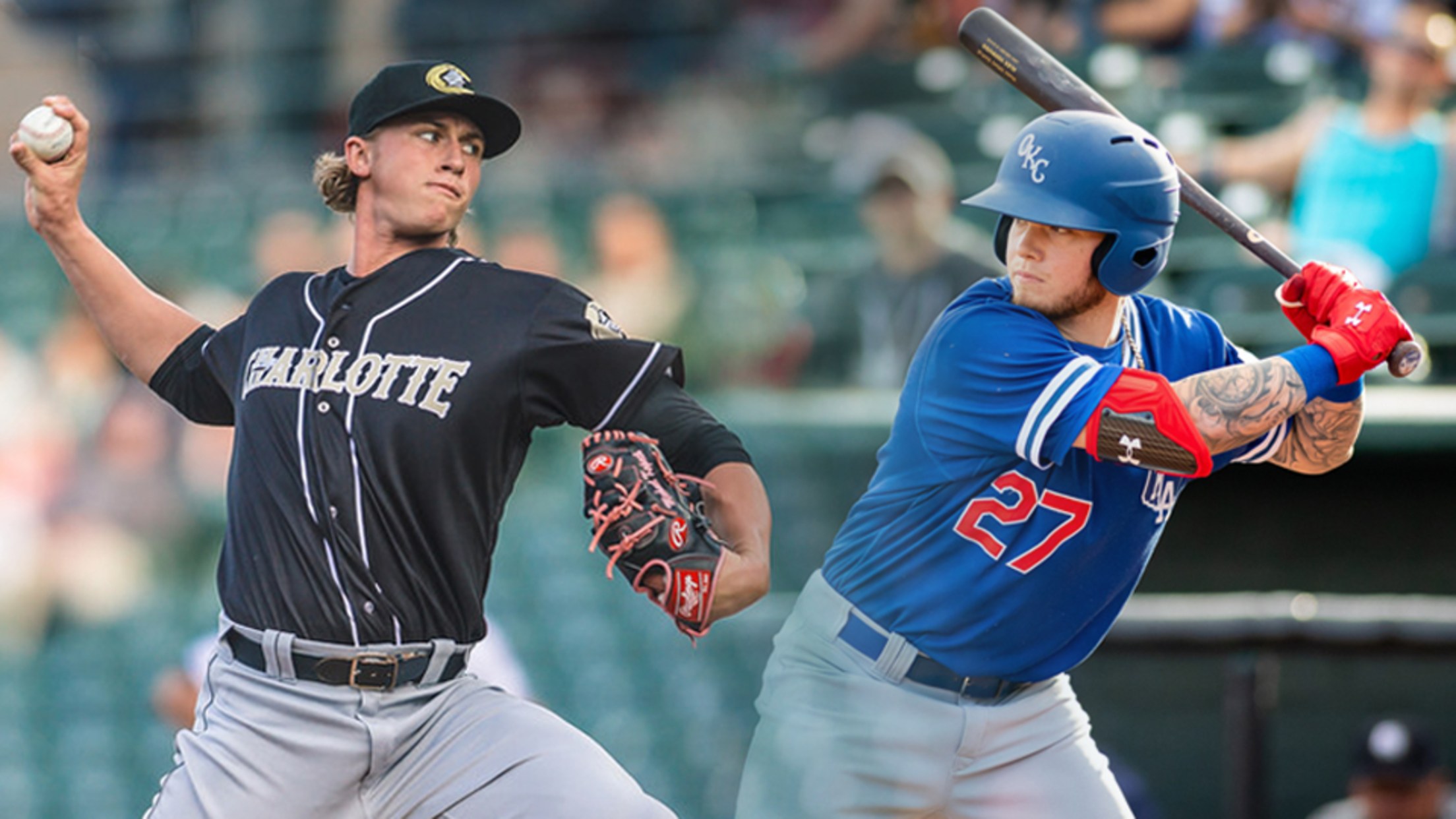 Who is going to take their talents to Ohio?The process to decide that started Friday morning with the opening of online voting for the Triple-A All-Star Game and will run through June 22. Players on the International and Pacific Coast League rosters will be determined by fans, local media and
Toolshed: April answers offseason questions
Nationals' Soto, Tigers' Faedo among those impressing early on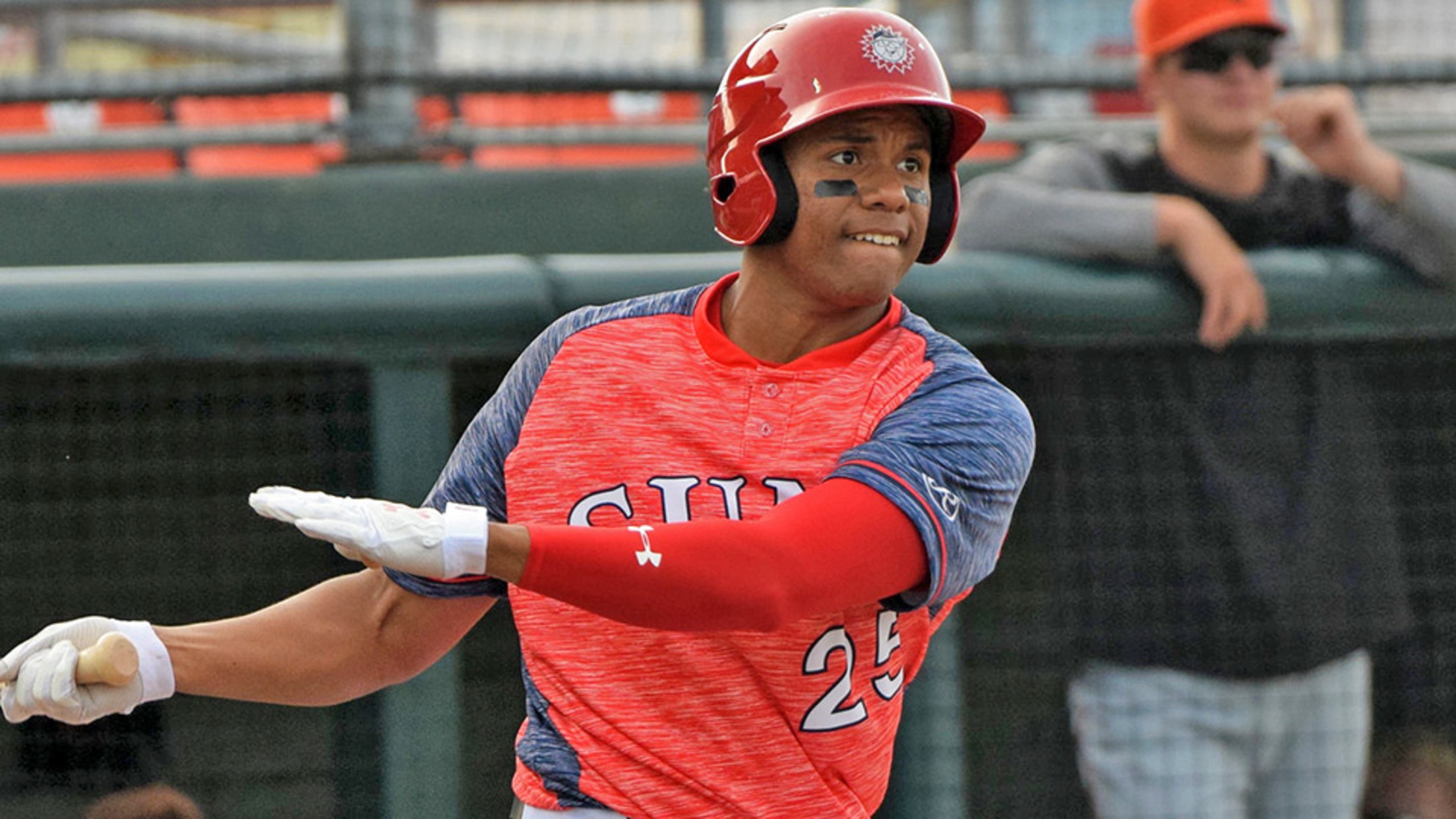 Yes, it's still early. It's only April 18.But we just finished a long offseason, and in a long offseason, lots of questions that can't be immediately answered arise about some of the game's most prominent prospects. Now two weeks into the Minor League season, we're getting some answers. Not all, mind you.
Prospect Roundup: Games of April 16
Phils' Suarez fans 10 over eight innings; Verdugo homers again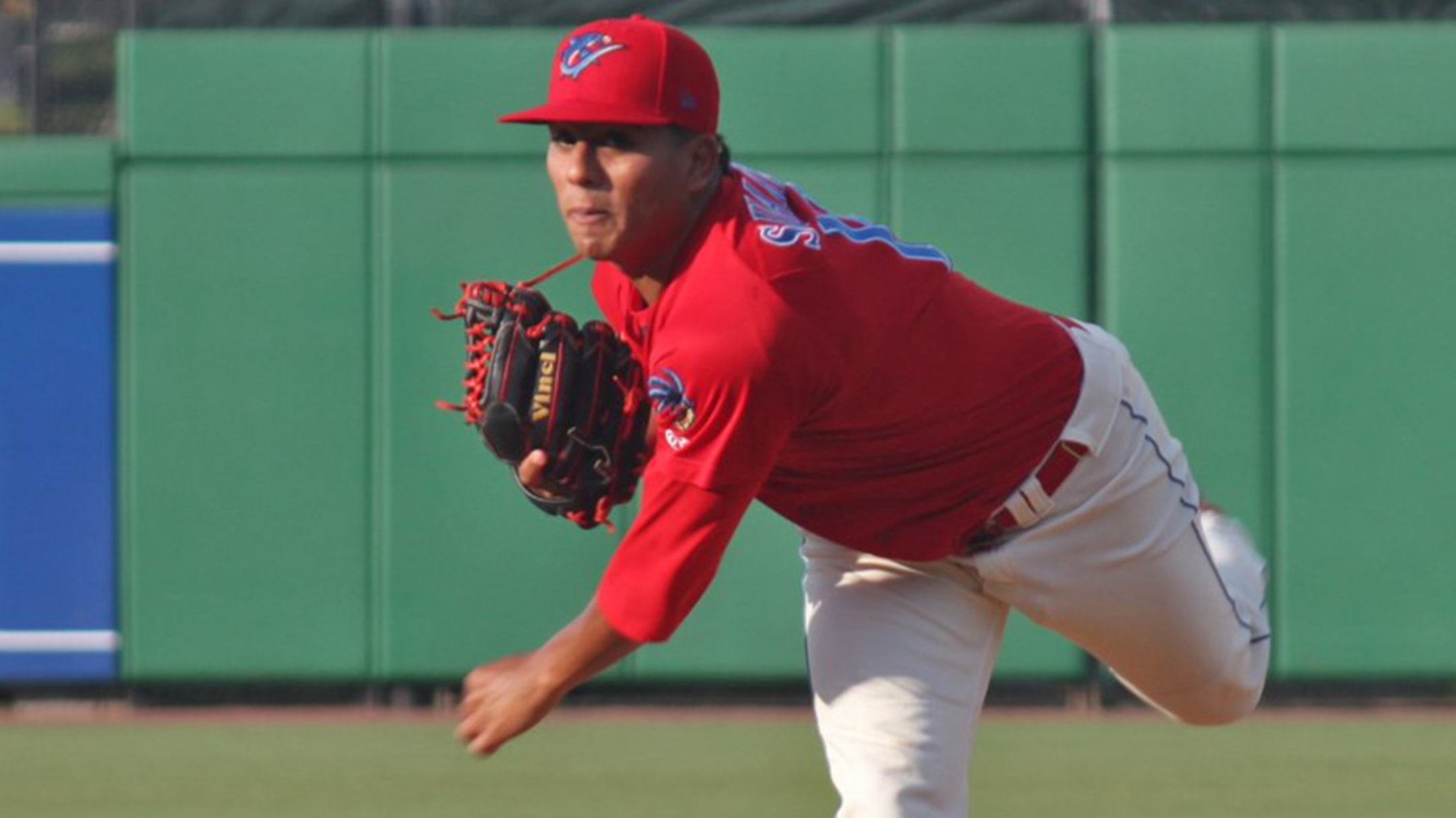 Theme of the daySighs of relief: There was plenty of action on the field Monday, but the biggest news came from elsewhere. No. 6 overall prospectVictor Robleswon't need surgery on his left elbow, the Nationals announced, after it was determined there were no tears resulting from his scary dive in
Verdugo walks it off in only at-bat of game
Dodgers No. 2 prospect belts second homer in as many days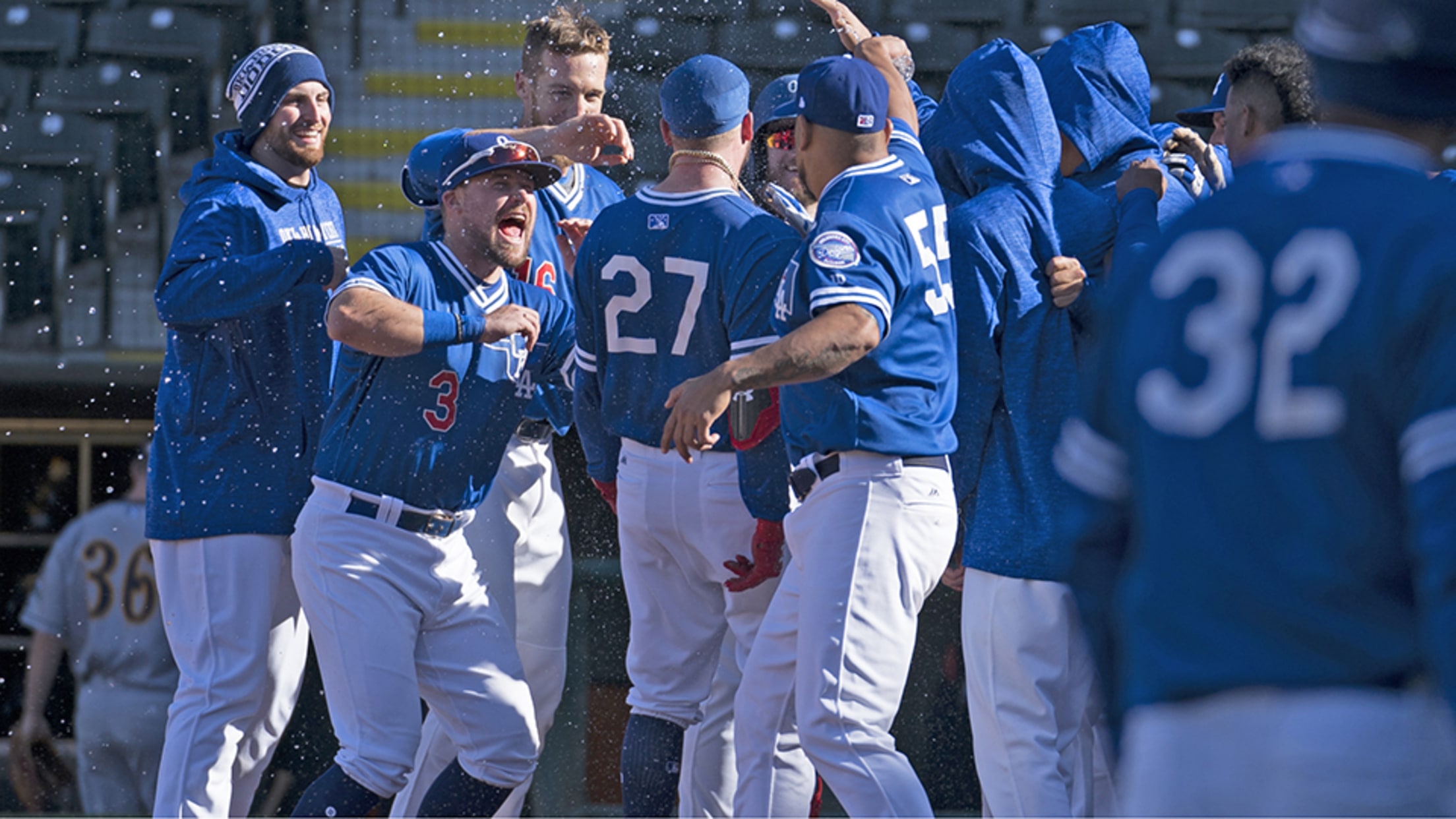 The walkoffs keep coming for Oklahoma City. Same goes for the clutch RBIs for Alex Verdugo. The second-ranked Dodgers prospect  launched a three-run homer in the bottom of the 10th inning to propel Triple-A Oklahoma City past New Orleans, 8-6, on Sunday at Chickasaw Bricktown Ballpark. Verdugo, who was not in the
Dodgers Prospect Primer: Buehler refining game
Abdullah, Lux, Kendall set to establish themselves as new LA wave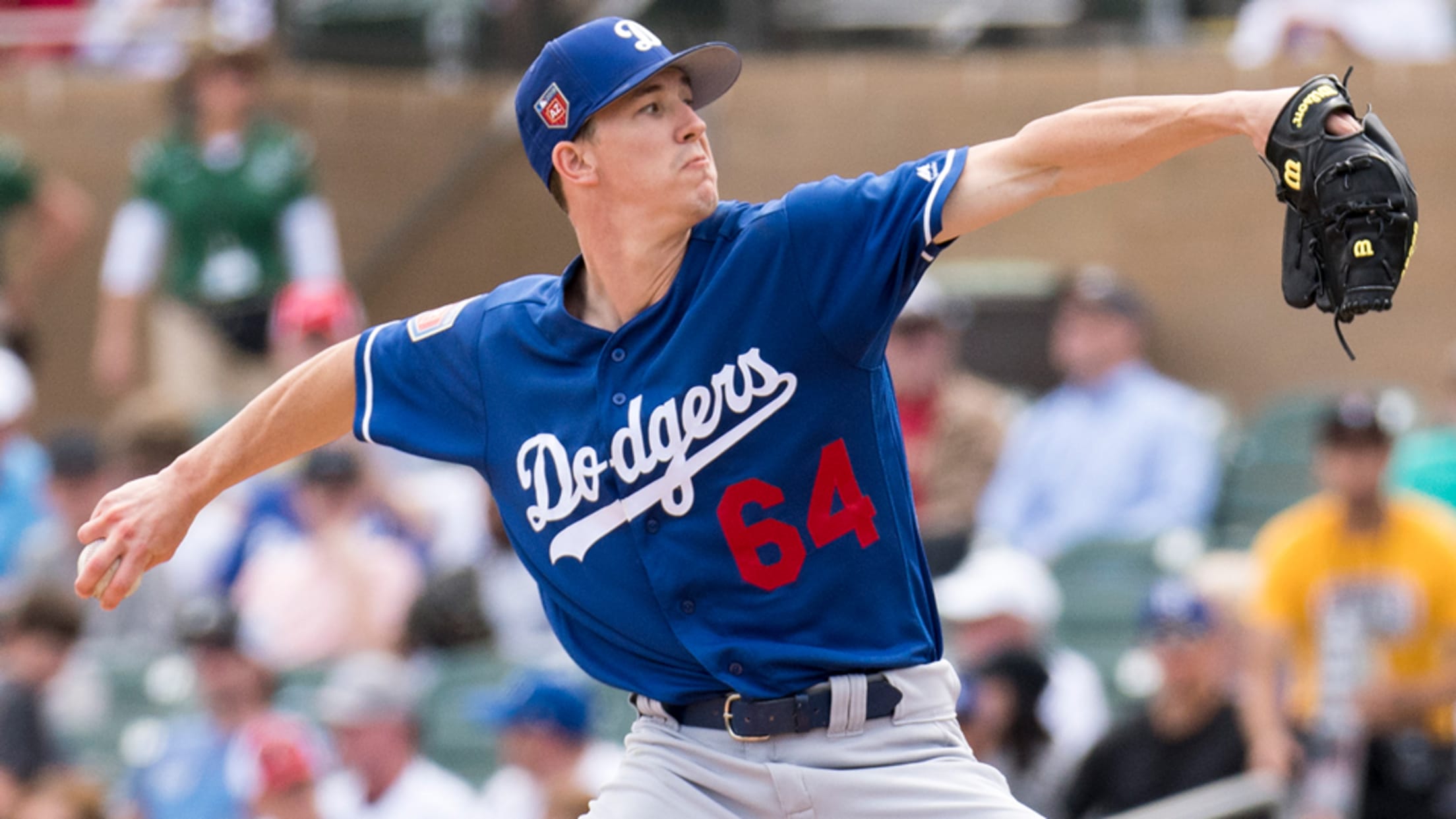 Some players are on the verge of stardom, others are entering a crucial phase of their development and still others are getting their first tastes of full-season ball. With the 2018 season approaching, MiLB.com takes a look at the most intriguing prospects from each MLB organization.Shining Star: Walker Buehler, RHPMLB.com's
Dodgers' Peters setting bar even higher
Top prospect Verdugo considers LA's deep outfield 'a blessing'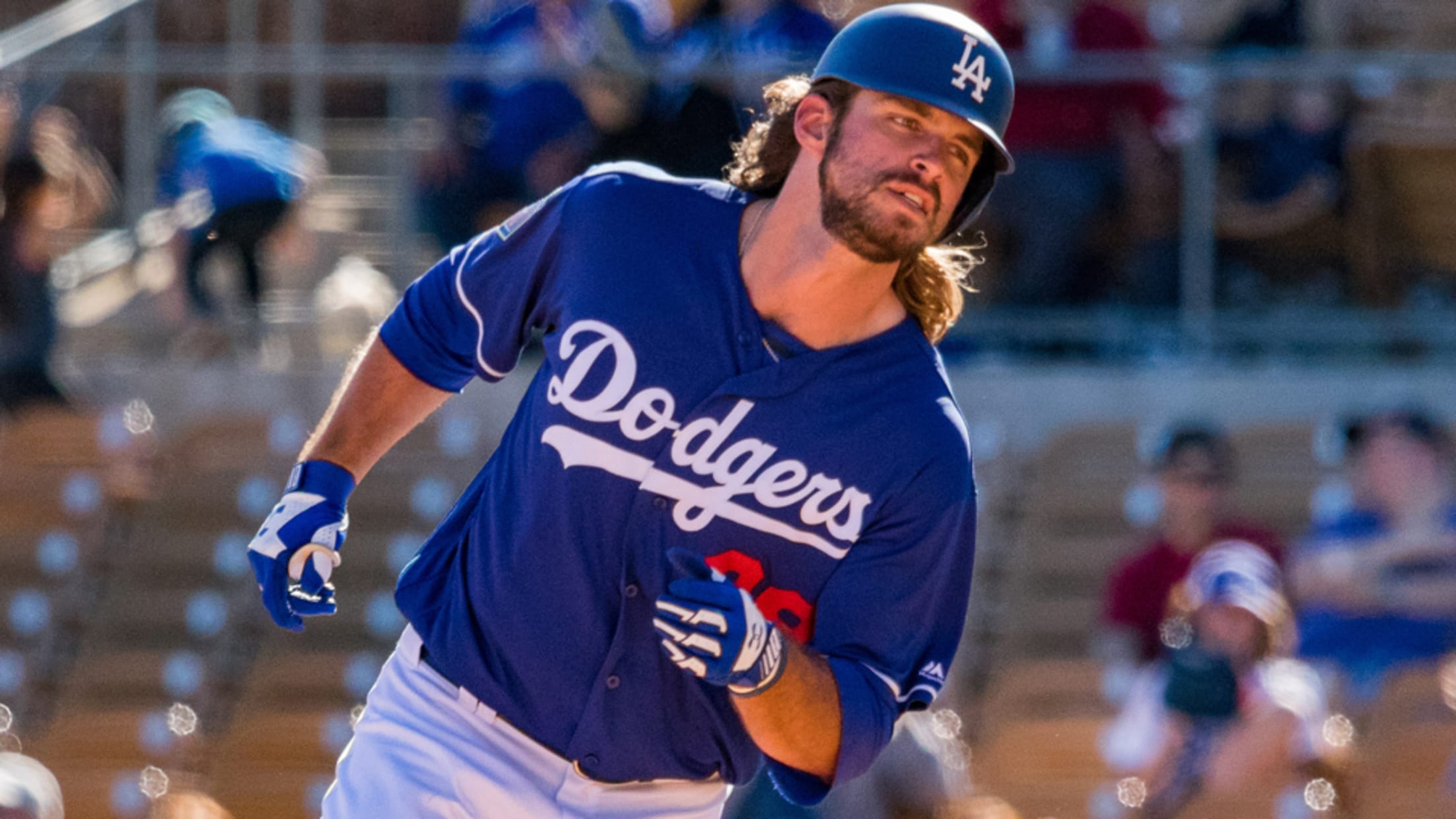 GLENDALE, Arizona -- When DJ Peters was a boy, he had special cause to get excited every Saturday. Starting at the age of 6, he would climb into a truck and tag along as his father, Donnie, moved pianos around California's San Gabriel Valley.That may not sound like a great
2018 Prospect Projections: NL West rookies
Verdugo, Buehler have talent but could face roster issues in 2018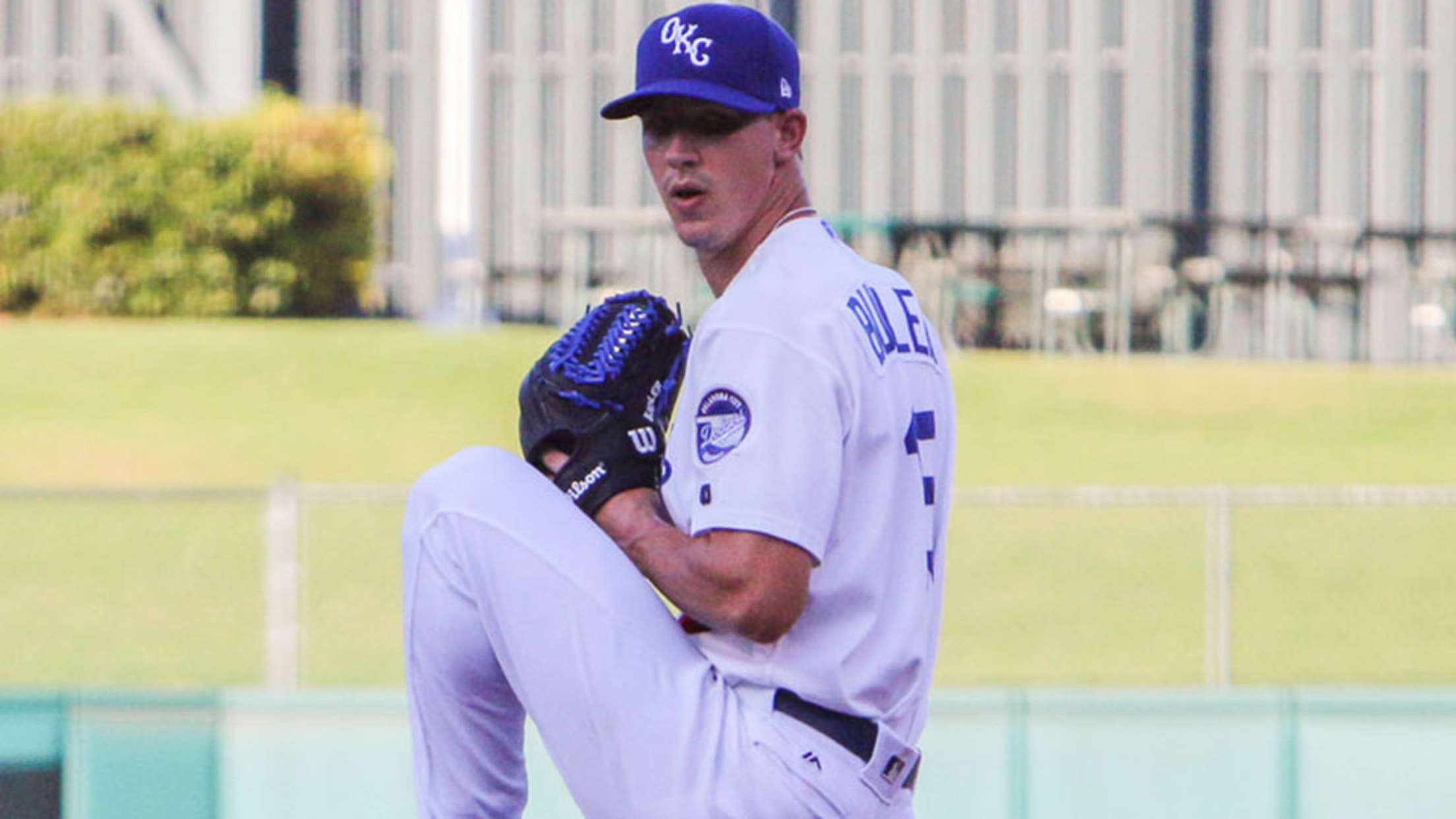 This is the sixth in a six-part series that uses FanGraphs' Steamer600 projections to look at how prospects would fare over a full Major League season. The system bases its forecast on 600 plate appearances for position players, 450 plate appearances for catchers, 200 innings for starting pitchers and 65
Dodgers planning to call up Verdugo on Friday
No. 2 prospect joining club in San Diego; Pederson stays in PCL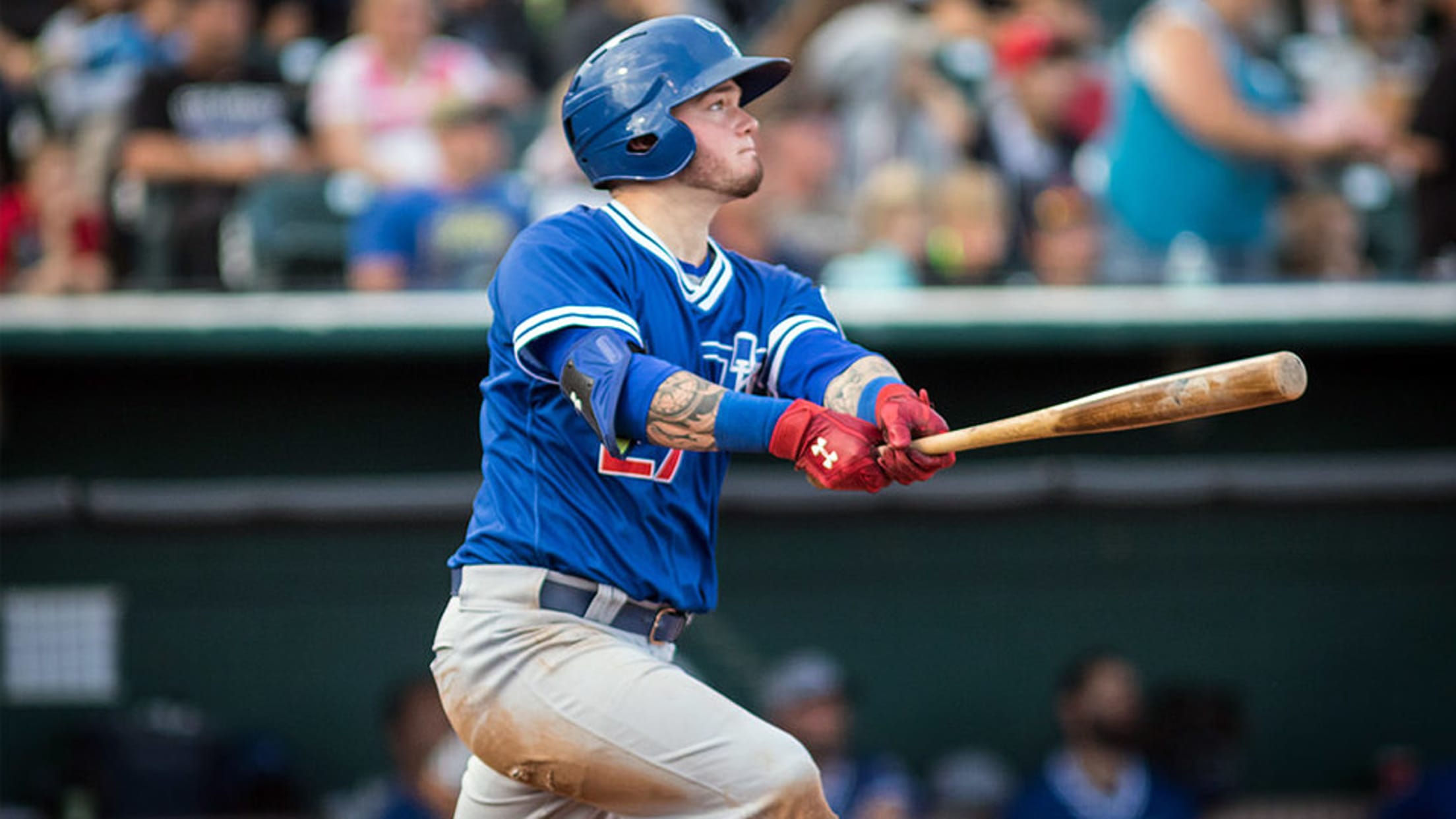 Dodgers outfield prospect Alex Verdugo will join Los Angeles on Friday when Major League rosters expand.Los Angeles' top position prospect will be among the first September callups, but fellow outfielder Joc Pederson will reportedly have to wait his turn. Verdugo, 21, could potentially make his Major League debut Friday in San
Verdugo hits wacky homer, plates four
Dodgers prospect teams with roommate Calhoun for five hits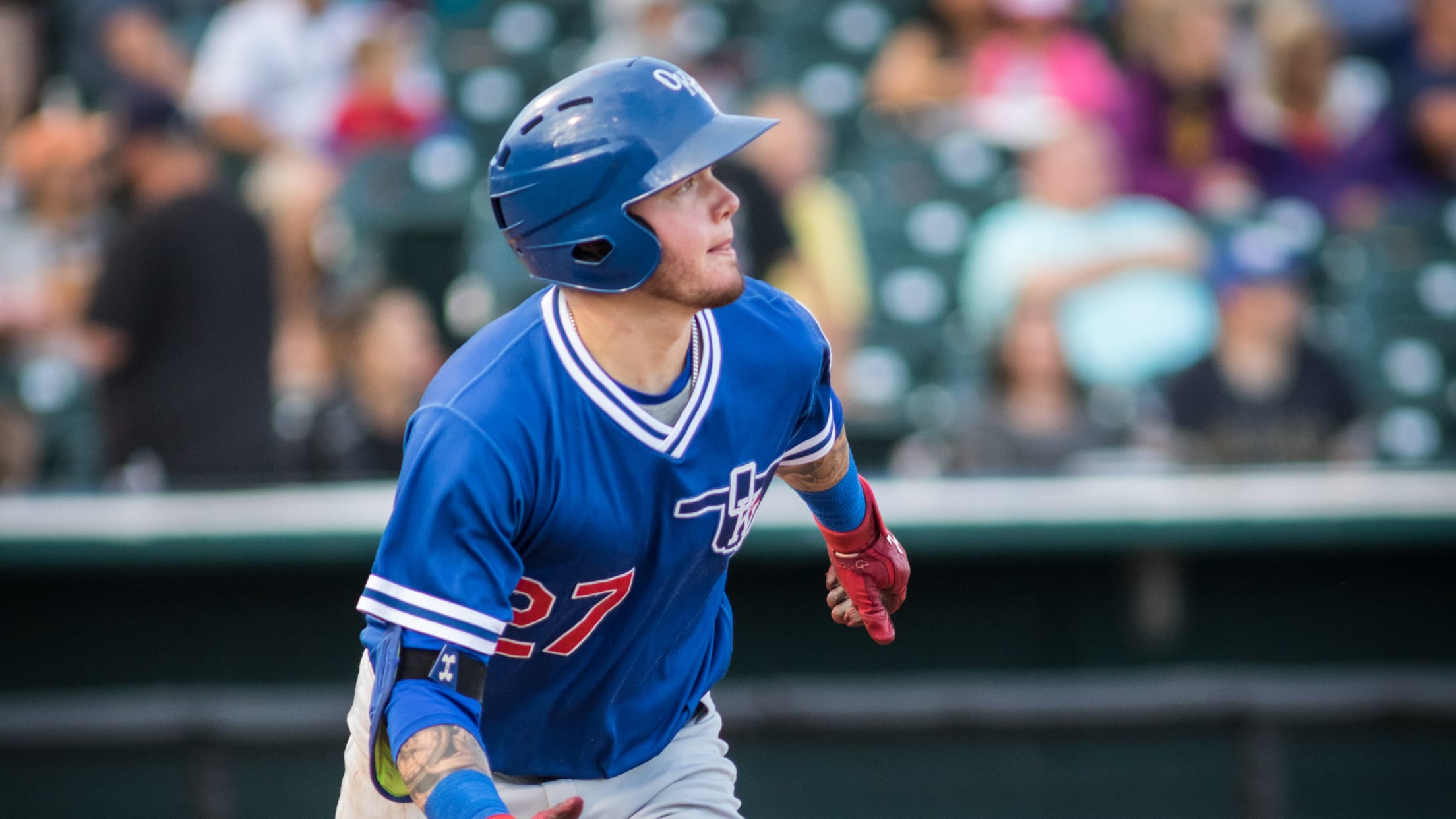 It had been more than a month since Alex Verdugo had gone deep, so he didn't mind getting some assistance when he homered on Tuesday night. "I was just hoping it'd get over right fielder [Zach Borenstein's] head and it'd be a double," said the second-ranked Dodgers prospect, who rounded the