Singer all but unhittable for eight innings
No. 58 overall prospect gives up two-out single in eighth, fans eight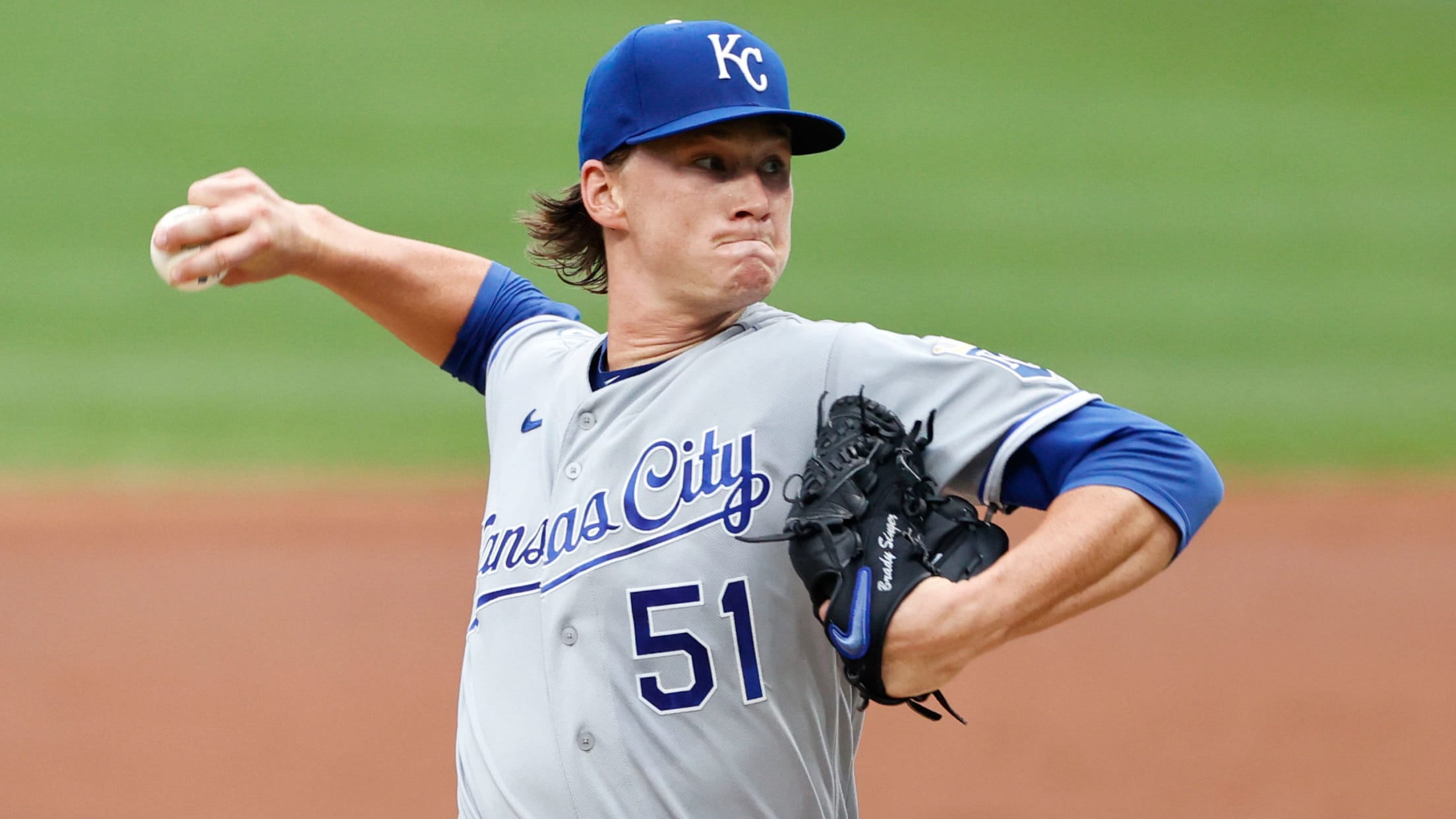 In just his ninth Major League start, Brady Singer nearly carved out his name in the record books. He settled for carving his way through the Indians' batting order. The third-ranked Royals prospect carried a no-hitter into the eighth inning, allowing a lone single and two walks while striking out
Padres' Cronenworth continues hot stretch
No. 19 prospect homers, extends hitting streak to six games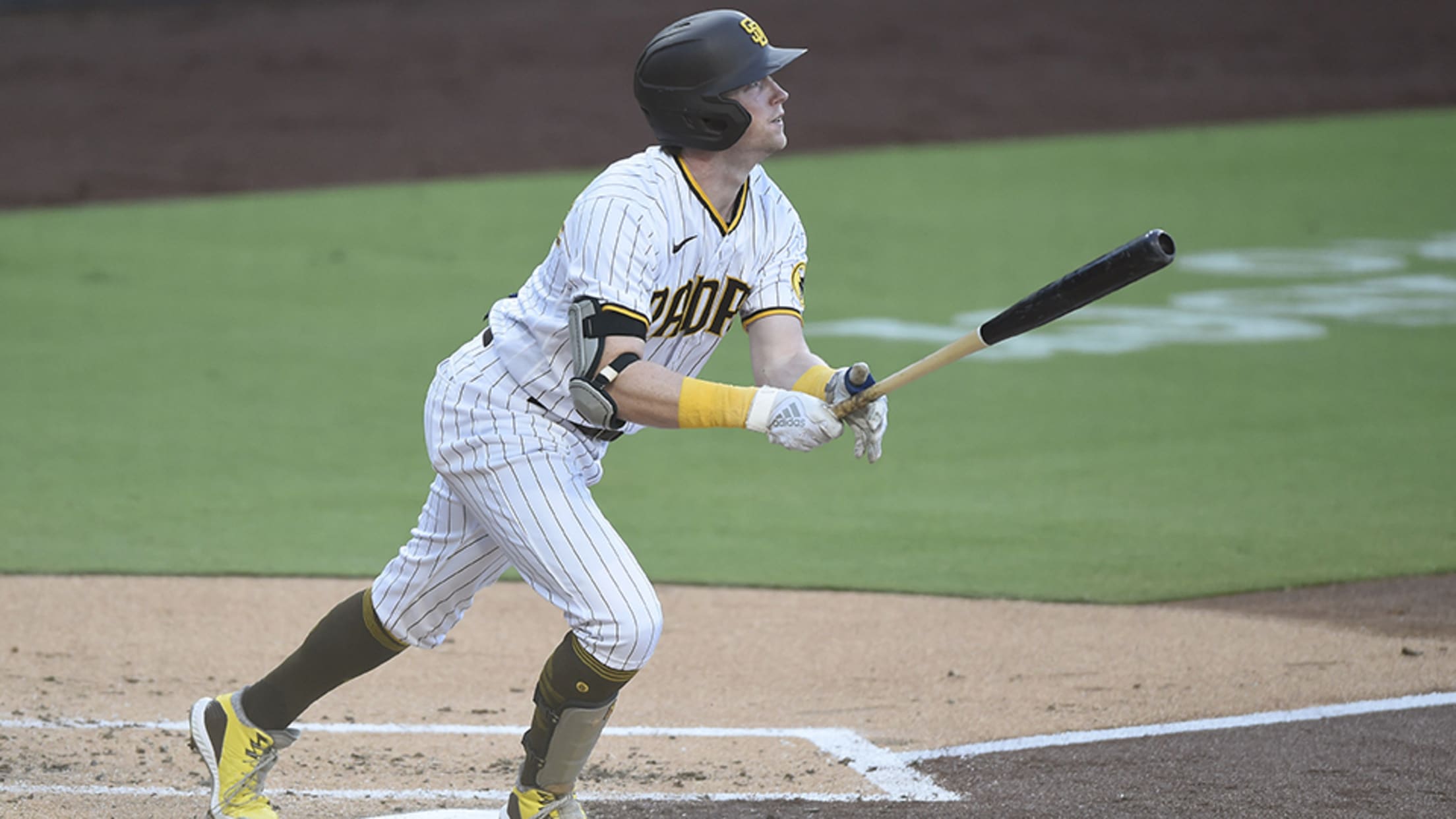 Jake Cronenworth had hit safely in all but one game coming into this weekend's slate of contests. The Padres' No. 19 prospect continued his hot stretch Friday night. Cronenworth blasted his second home run of the season as part of a two-hit night to lead San Diego to a 3-0
Trammell, Poodles win Texas League title
Padres No. 2 prospect hits go-ahead grand slam in ninth inning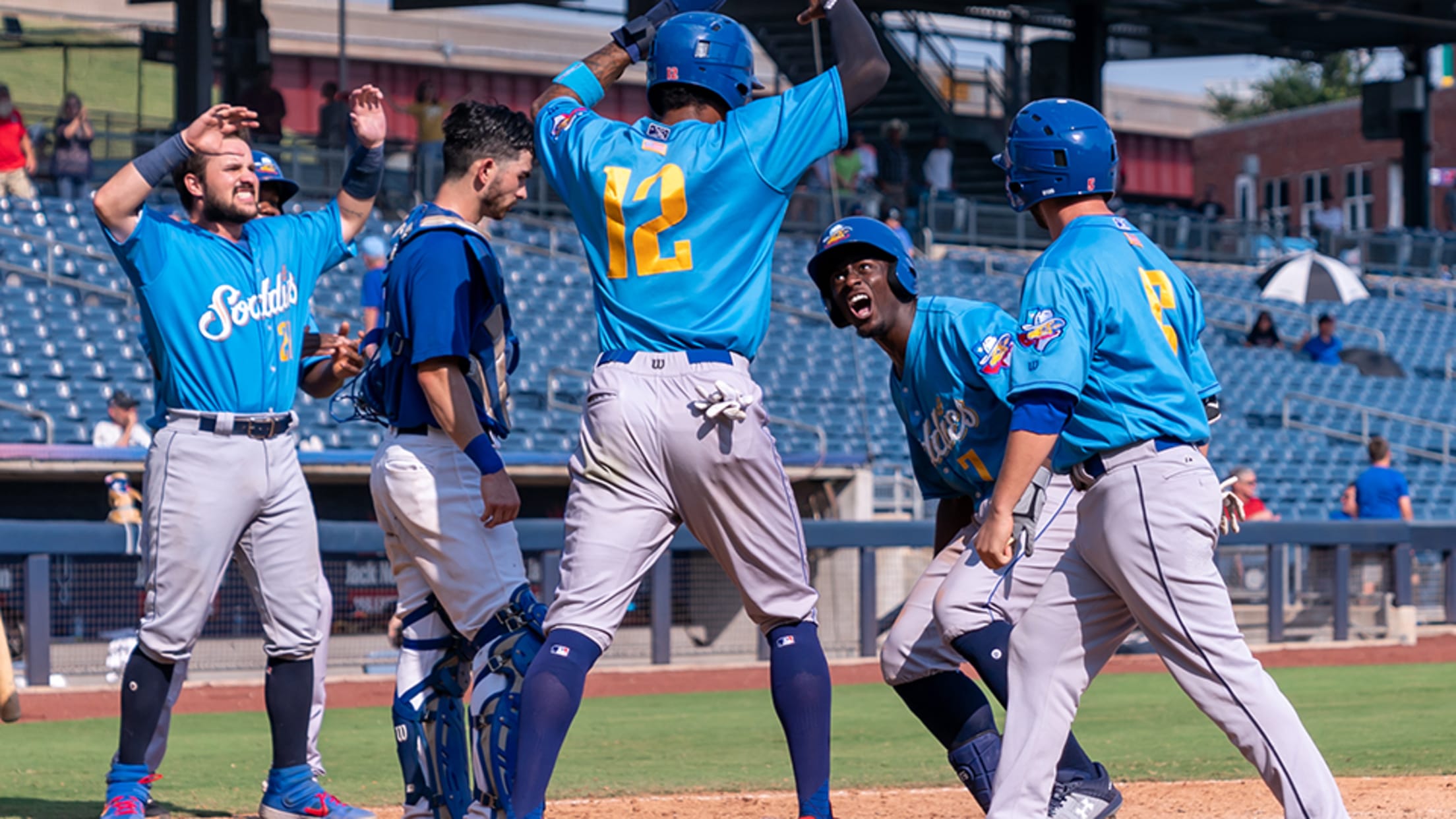 TULSA, Okla. -- Amarillo had squandered its share of opportunities but wasn't about to let another one pass them by with the Texas League championship on the line.After loading the bases with nobody out in the fifth inning and coming away empty, then loading them again and scoring just once
Olivares steps up for Poodles in Game 1
Padres No. 17 prospect smacks go-ahead three-run double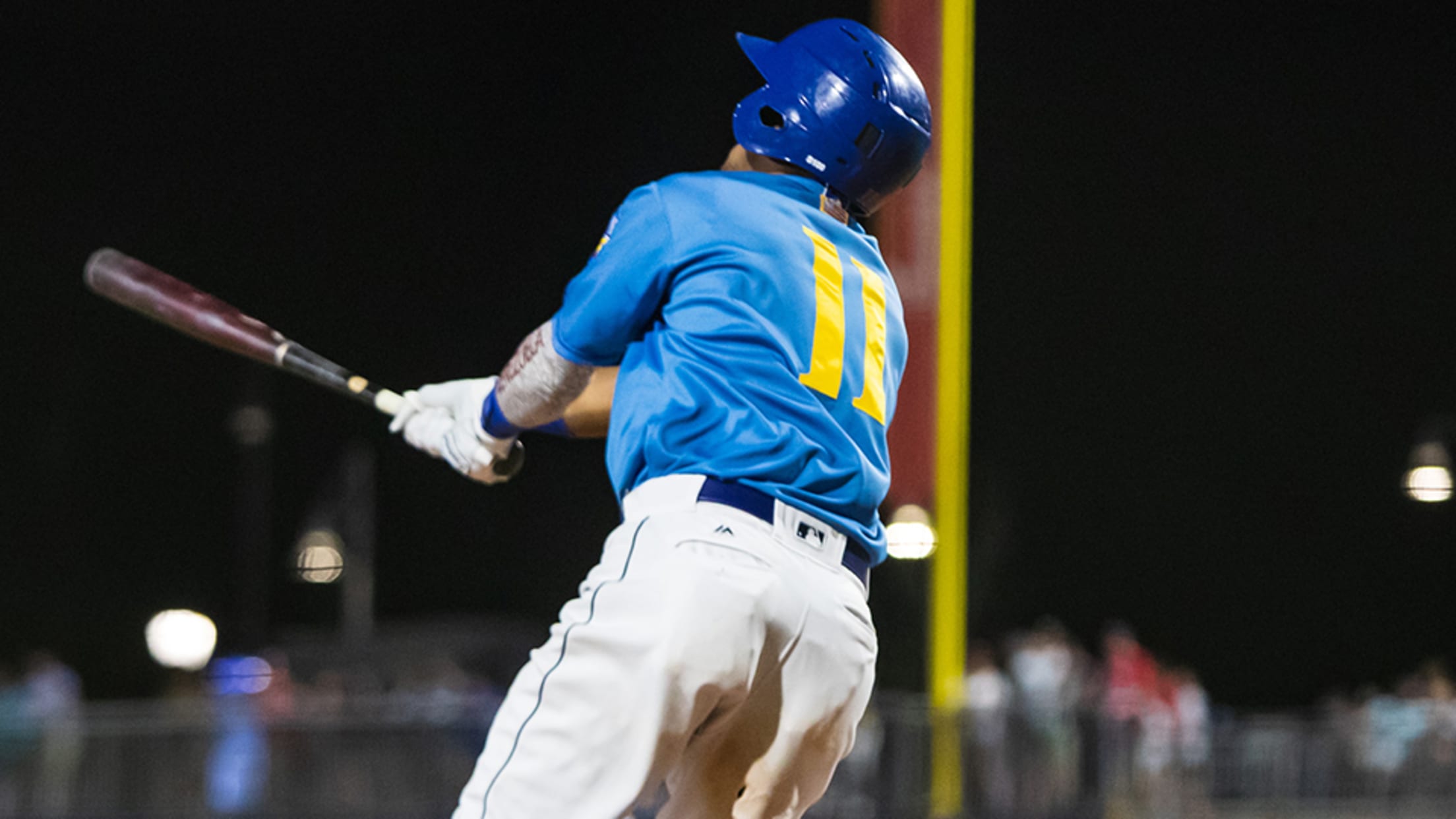 Edward Olivares came through Double-A Amarillo in a big way Tuesday night.San Diego's No. 17 prospect delivered a go-ahead three-run double in the eighth inning as the Sod Poodles pulled away for a 13-6 victory over Tulsa at Hodgetown in Game 1 of the best-of-5 Texas League Championship Series. Olivares
Olivares powers Sod Poodles' comeback
Padres No. 17 prospect drives in five on two-homer night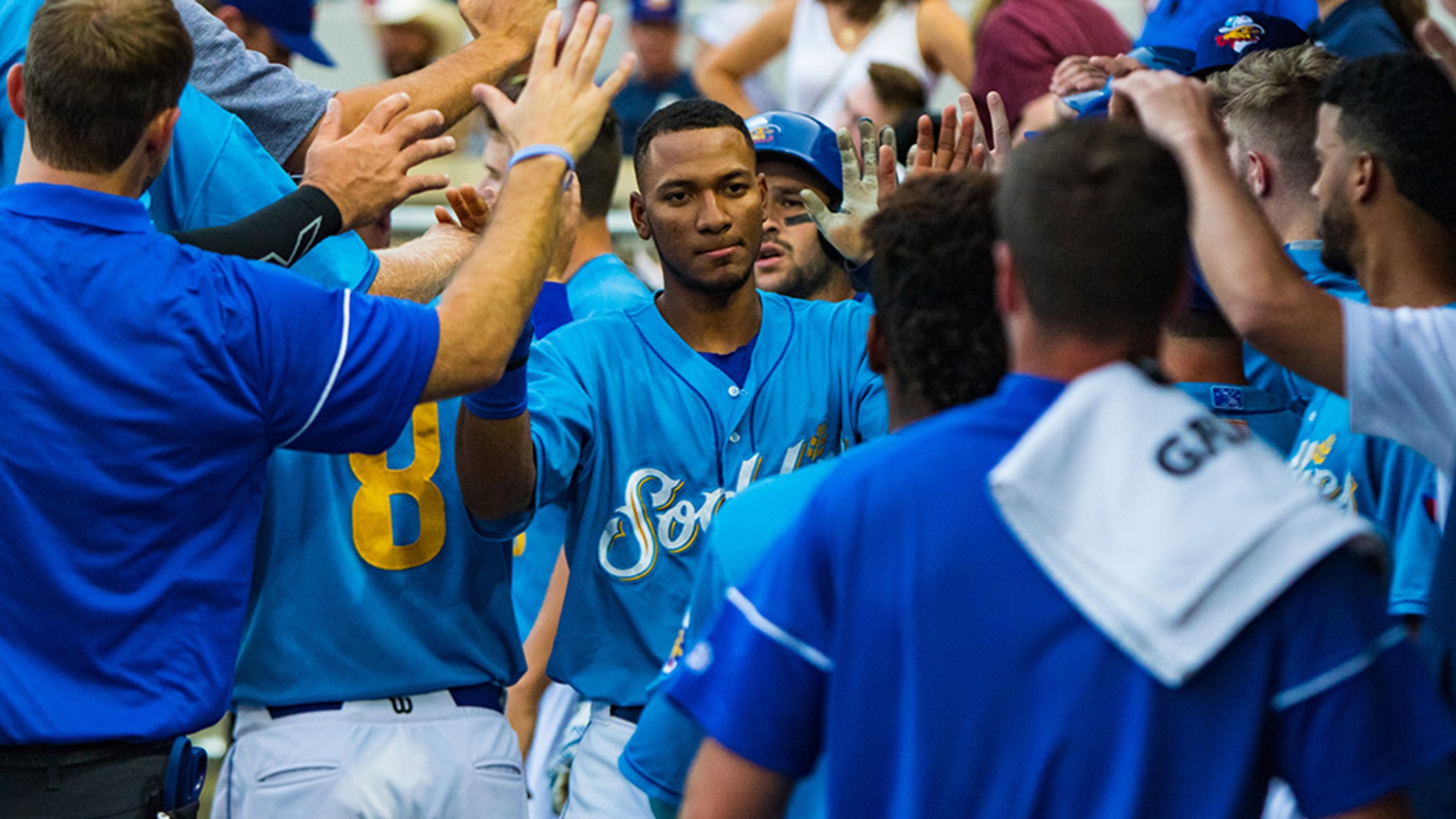 Edward Olivares got MacKenzie Gore off the hook and sparked another comeback for Double-A Amarillo.The Padres' No. 17 prospect went 3-for-4 with a pair of homers and five RBIs as the Sod Poodles erased an early seven-run deficit and defeated Northwest Arkansas, 12-8, on Friday night at Hodgetown. 
Olivares sparks Poodles with four-hit night
Padres No. 19 prospect homers, doubles, drives in three runs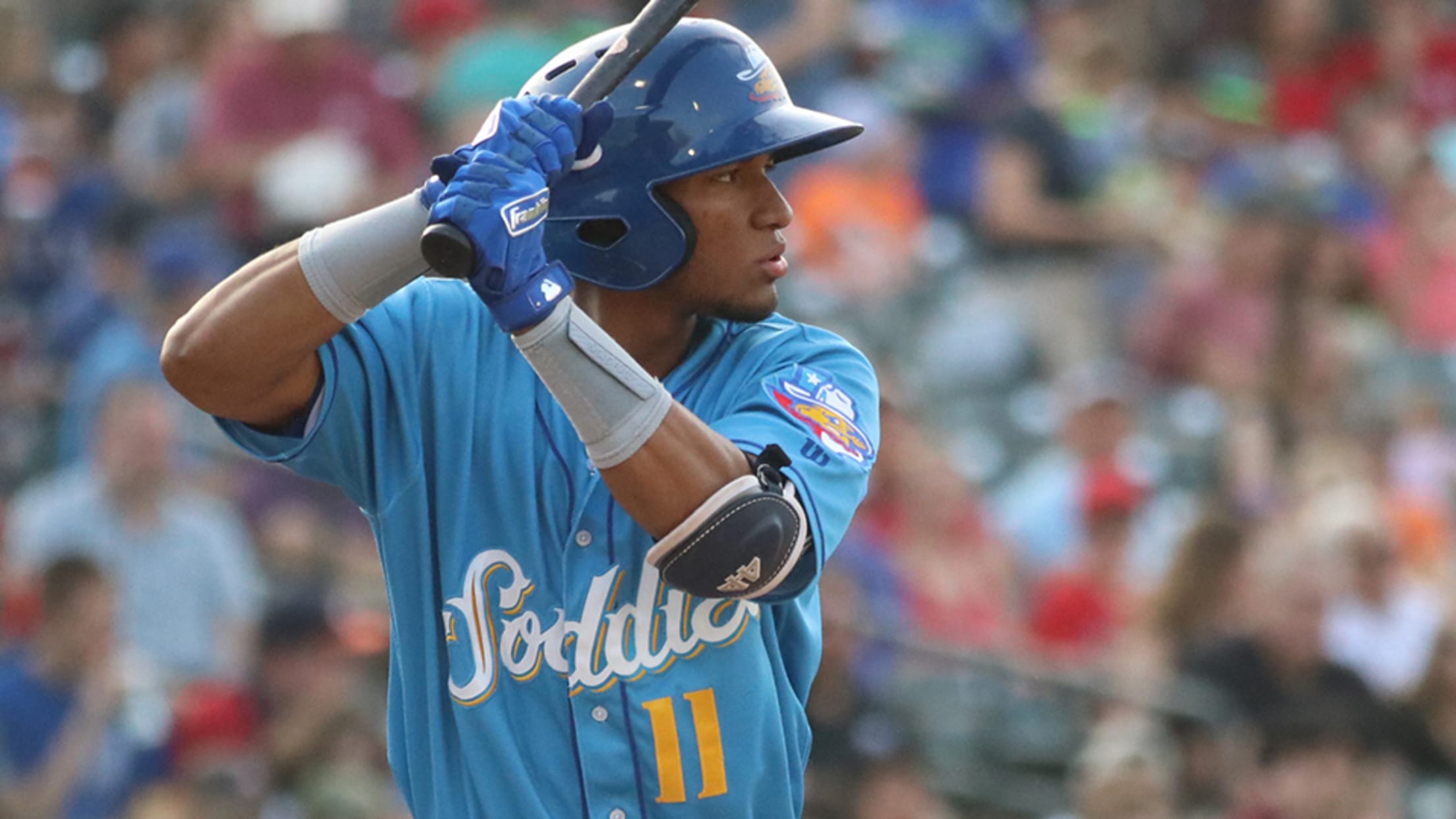 Edward Olivares couldn't be kept off the bases on Saturday night.The 19th-ranked Padres prospect homered, doubled and singled twice while driving in three runs to lead Double-A Amarillo to an 8-6 victory over Corpus Christi at Hodgetown.
May strikes out career-high 14 for Drillers
Dodgers No. 3 prospect allows two hits in seven shutout innings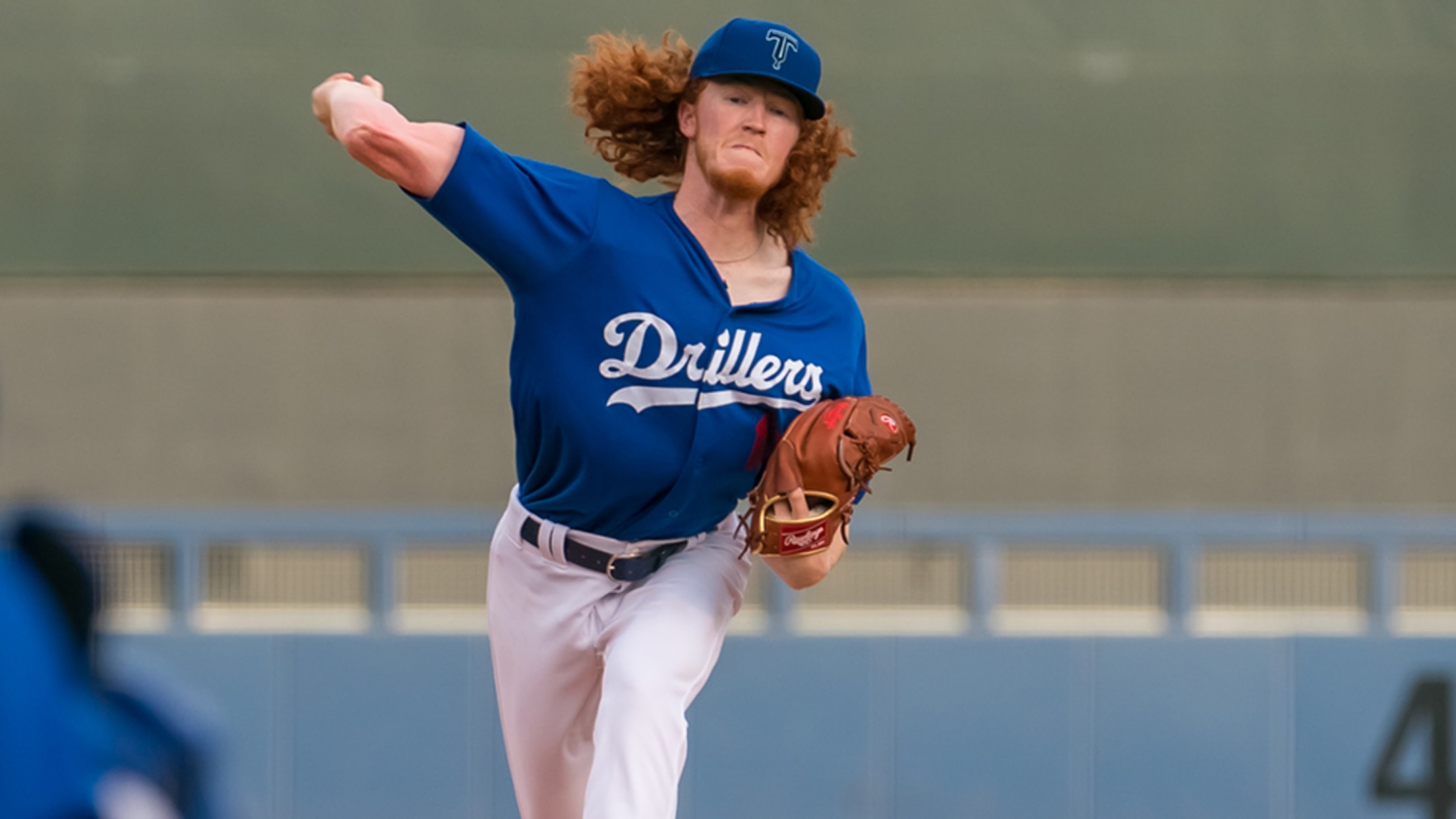 Dustin May was nothing short of magnificent on Saturday -- and he needed to be at his best.The Dodgers' No. 3 prospect recorded a career-high 14 strikeouts and gave up two hits over seven scoreless innings before Double-A Tulsa walked off with a 2-1, 10-inning win over Amarillo at ONEOK Field.
Alvarez among week's outstanding hitters
Astros No. 3 prospect went 13-for-22 in strong stretch at Triple-A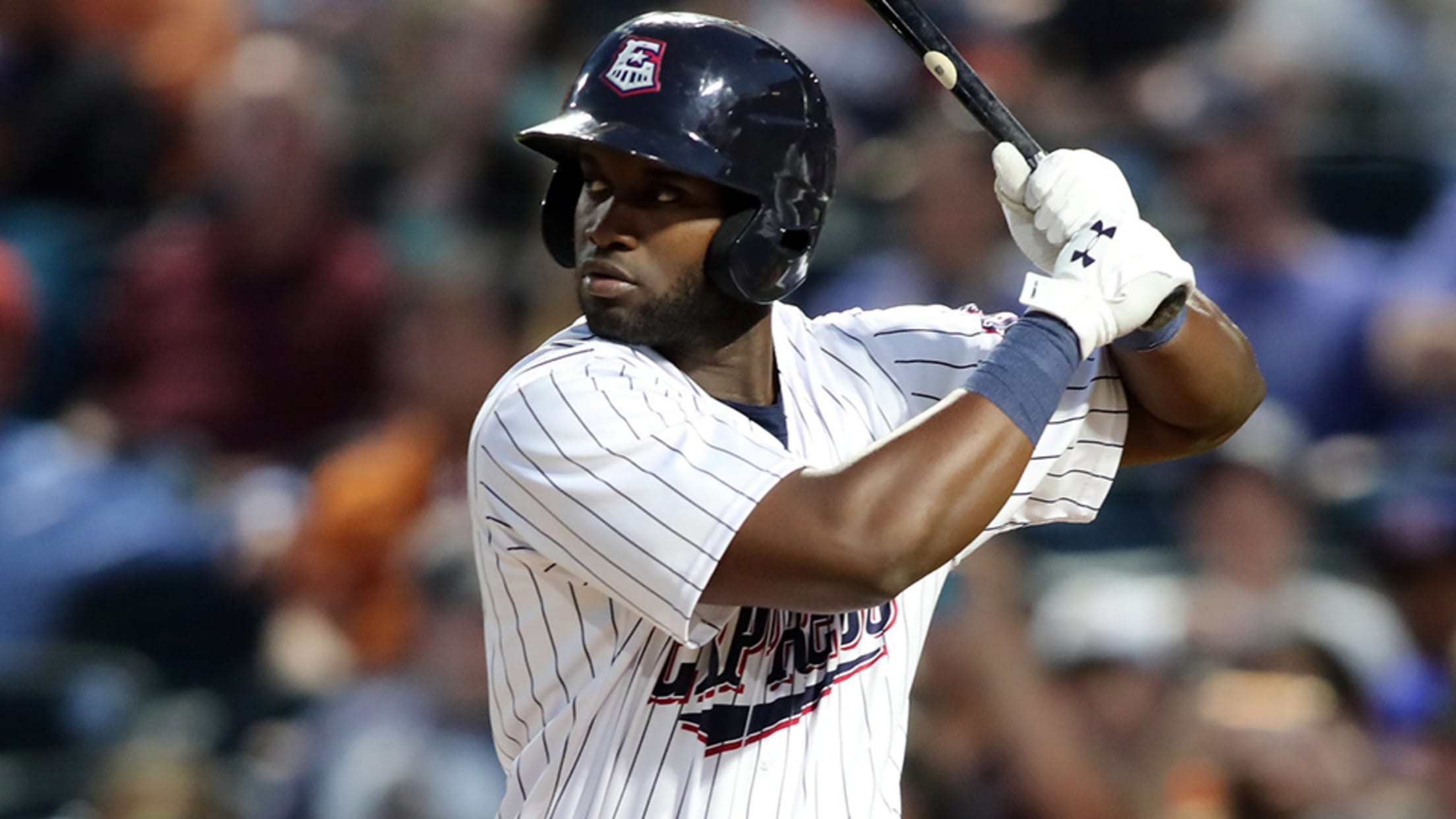 One of the Minor Leagues' hottest hitters in 2019 went unrewarded for his efforts in April, at least when it came to official awards. That has changed in May. Astros No. 3 prospectYordan Alvarez has been named the Pacific Coast League Offensive Player of the Week after going 13-for-22 (.591)
Olivares nets Sod Poodles' first hat trick
Padres No. 23 prospect smacks homers in first three at-bats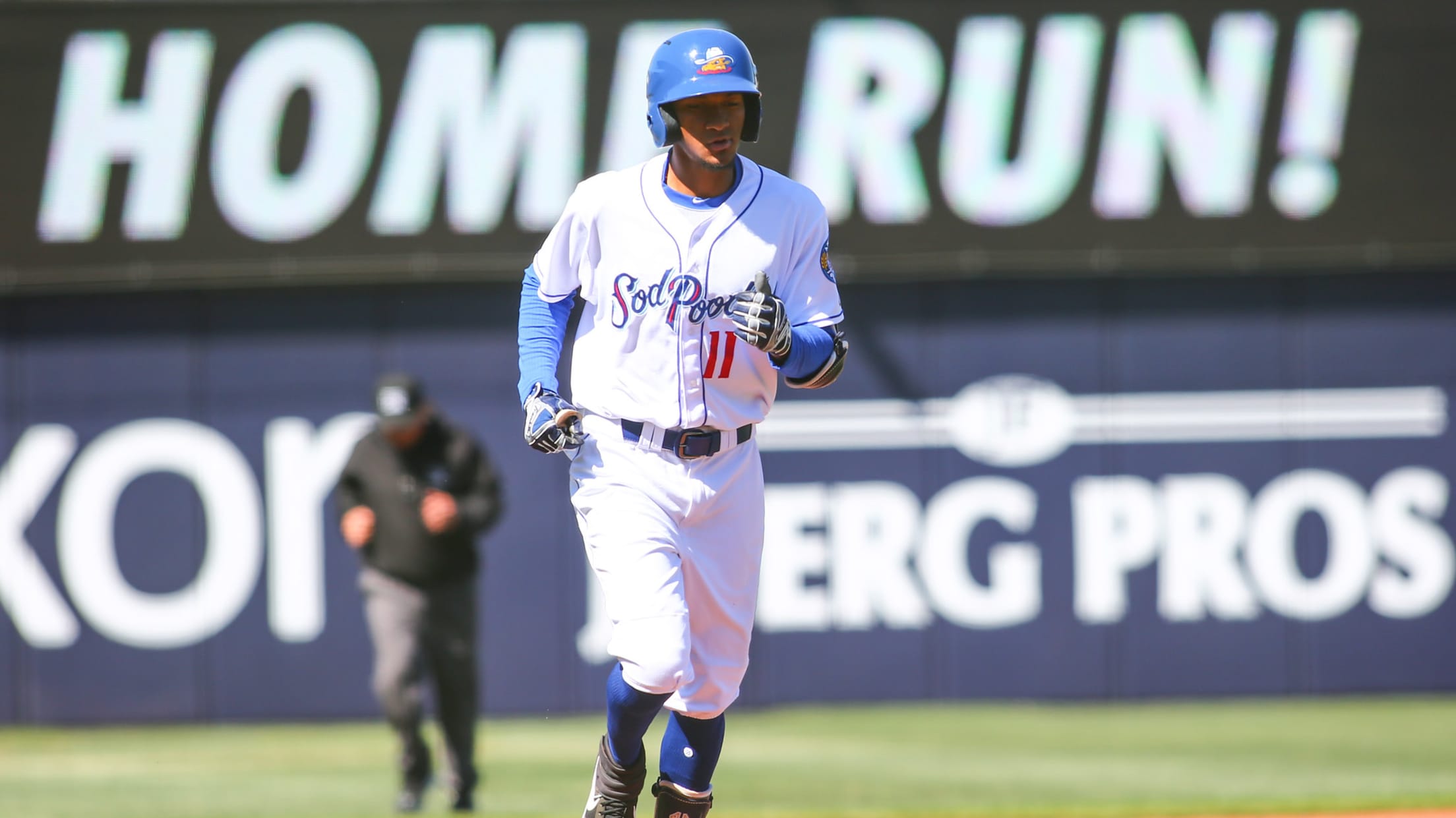 If you believe the adage that April showers bring May flowers, Edward Olivares is in full bloom.The Padres' No. 23 prospect recorded the first three-homer game in team history and drove in five runs to power Double-A Amarillo to an 8-5 victory over Arkansas on Sunday at Hodgetown.
Padres acquire Olivares, Carkuff from Blue Jays
Outfielder, right-hander packaged in trade for big leaguer Solarte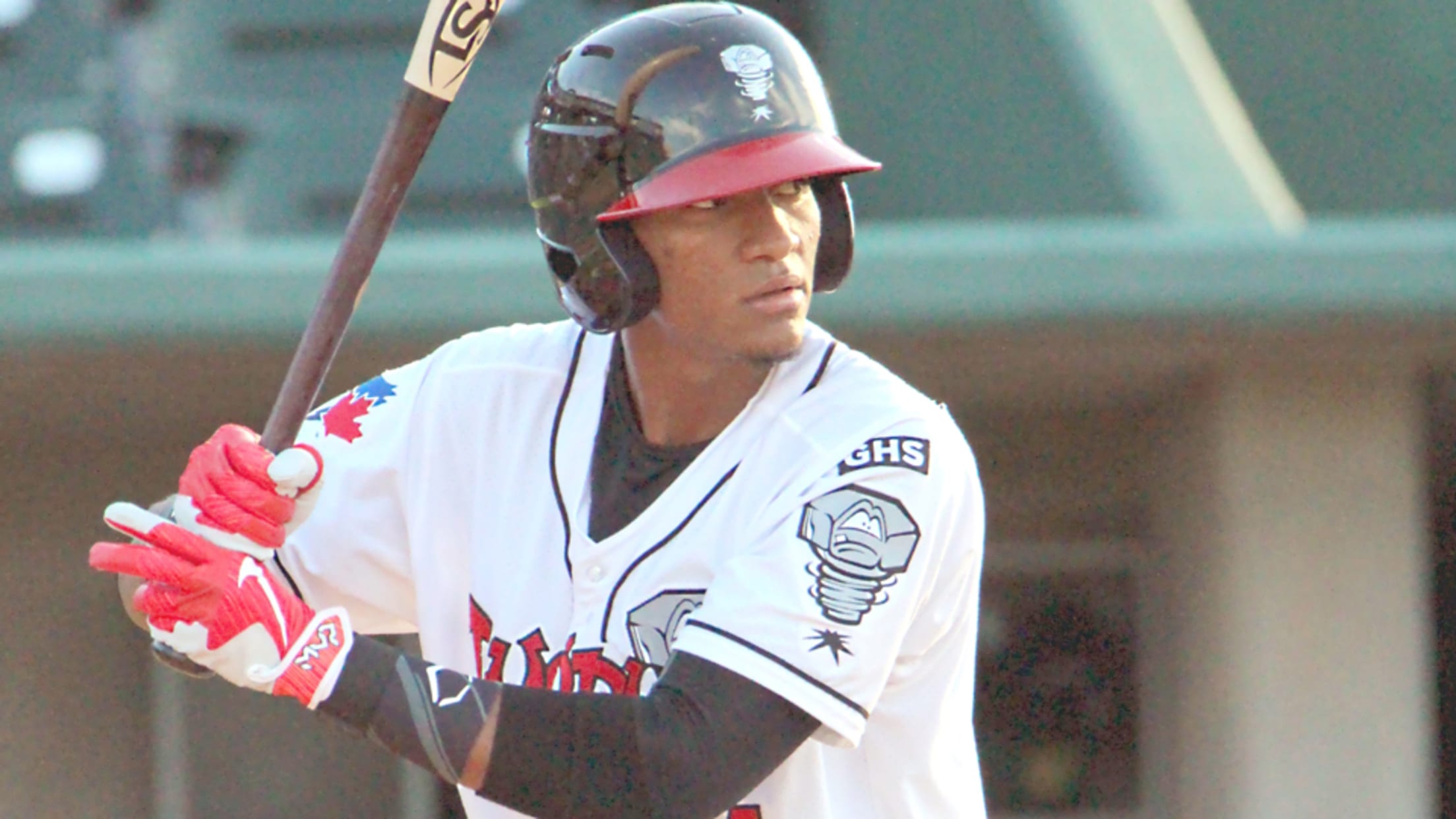 San Diego already entered 2018 with one of the most interesting systems in baseball, but a trade on the new year's first Saturday brought in additional talent and increased the possibility of the Padres' star middle-infield prospects getting Major League playing time next season.In sending second baseman Yangervis Solarte to
Guerrero Jr., Bichette lead flock of Blue Jays
Dynamic infield duo, deep rotation help Dunedin capture FSL title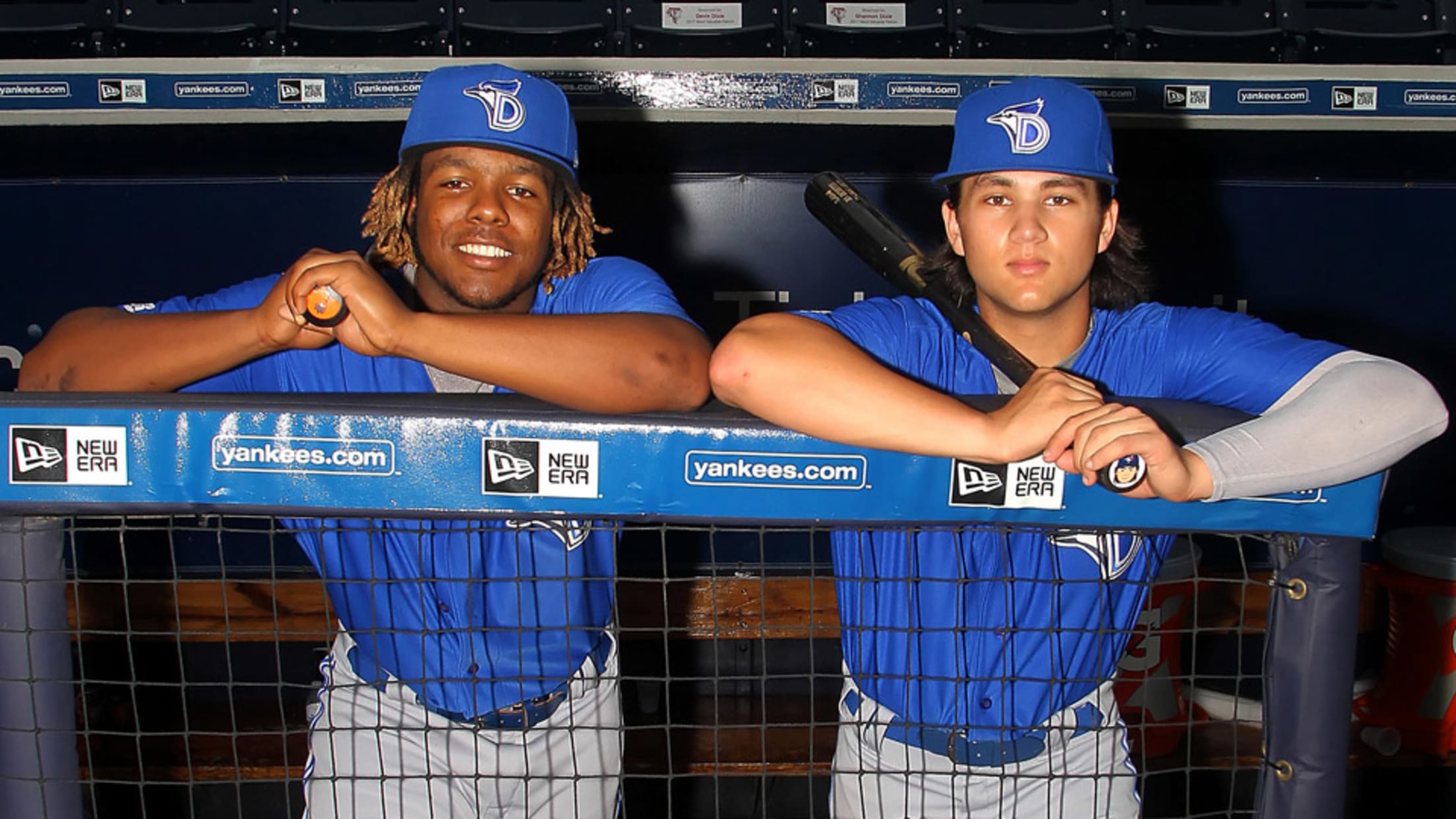 This offseason, MiLB.com is taking a look at the most outstanding campaigns by players in each system across Minor League Baseball and honoring the players -- regardless of age or prospect status -- who had the best seasons in their organization.John Schneider was drafted by the Blue Jays, spent his
Olivares walks off Captains, 7-6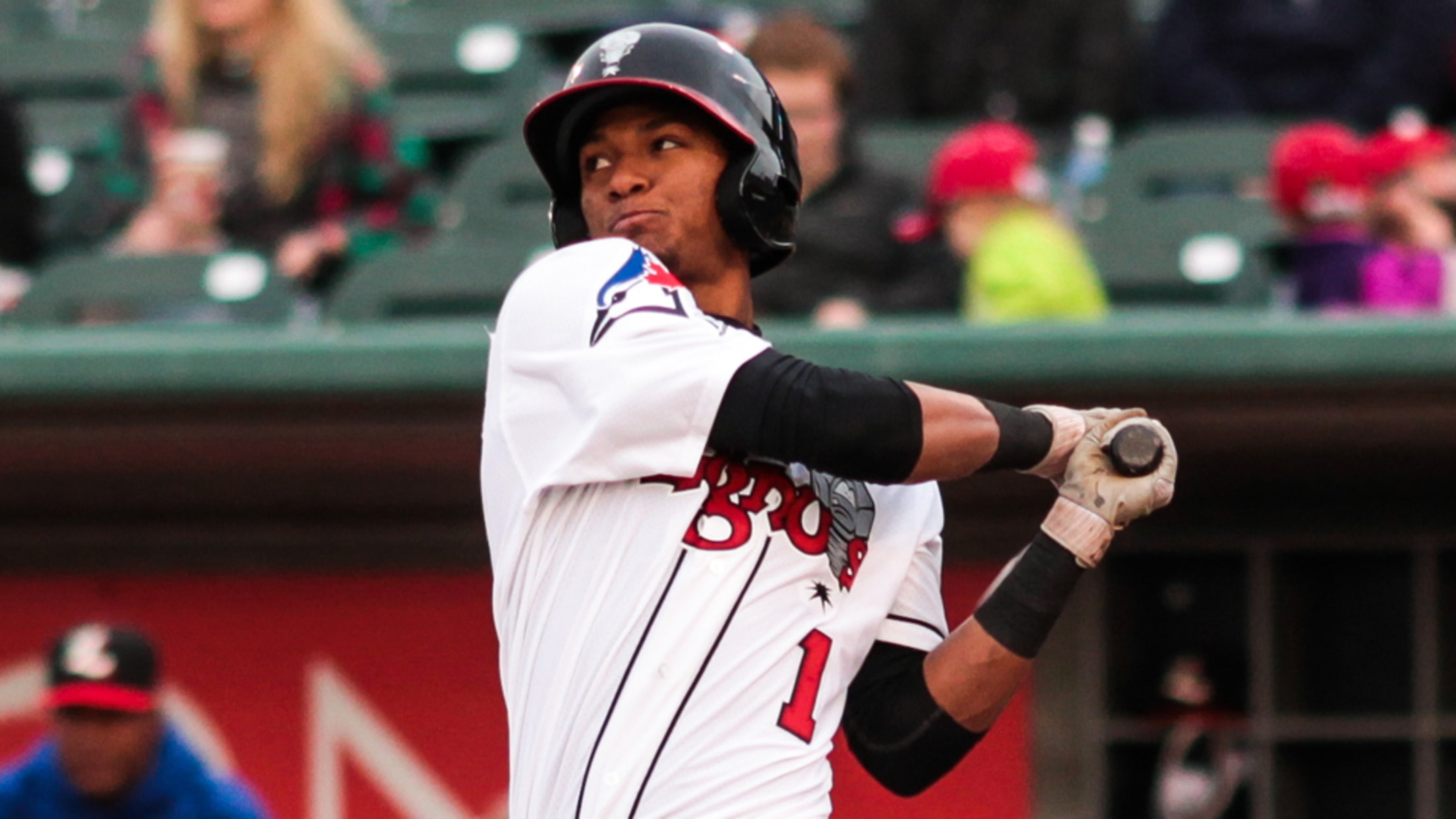 LANSING, Mich. - Edward Olivares lined a tie-breaking, bases-loaded single to right field in the bottom of the ninth, sending the Lansing Lugnuts (20-28, 57-57) to a 7-6 victory over the Lake County Captains (21-27, 48-69) before a Saturday night crowd of 7,130 at Cooley Law School Stadium.It was the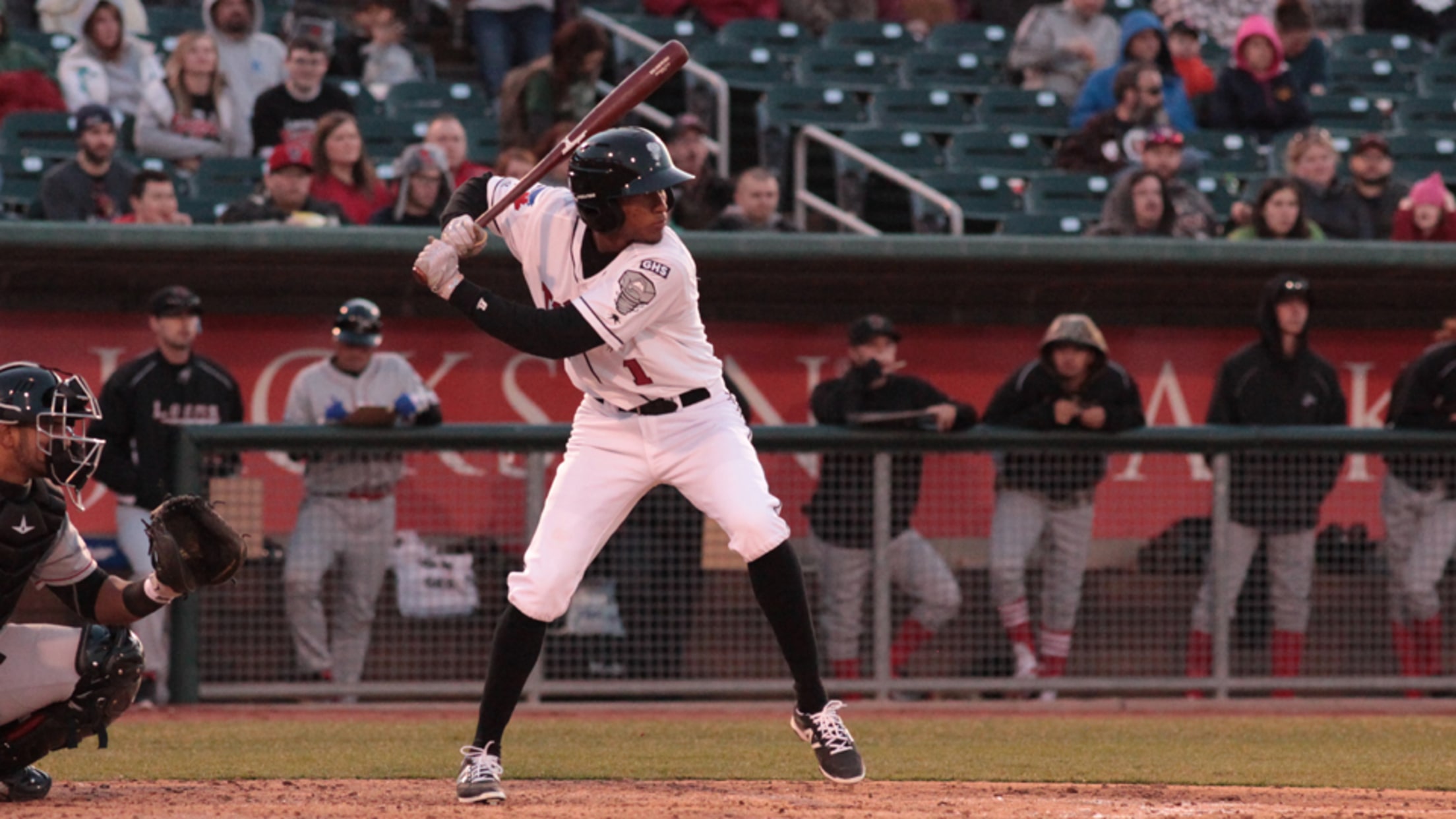 LANSING, Mich. - Brady Aiken took a no-hitter into the sixth, settling for seven one-hit innings, and the Lake County Captains (20-26, 47-68) defeated the Lansing Lugnuts (19-27, 56-56), 7-1, in the opener of a four-game series on Thursday night at Cooley Law School Stadium.Aiken (Win, 5-12), drafted first overall
0-sman
Gutierrez fans 10 in 8-0 Lugnuts win
BOWLING GREEN, Ky. - Osman Gutierrez struck out 10 batters in seven dominant innings, and the Lansing Lugnuts (16-23, 53-52) shut out the Bowling Green Hot Rods (22-16, 53-52), 8-0, on Wednesday night at Bowling Green Ballpark.It was the Lugnuts' sixth shutout victory of 2017, their first since May 31st. 
Romanin, balanced attack key 13-7 romp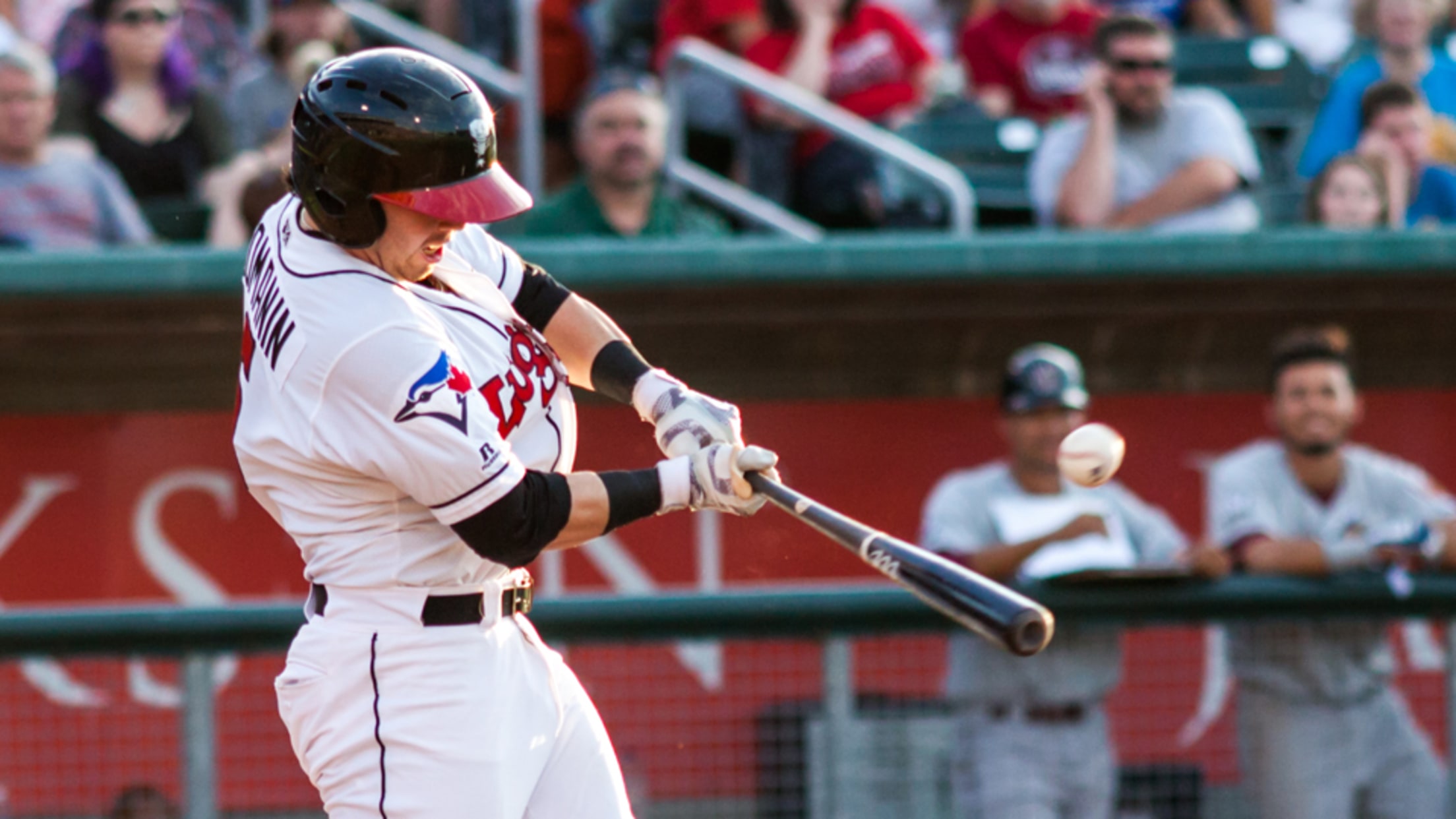 LANSING, Mich. - Mattingly Romanin collected three hits and took part in four double plays, and the Lansing Lugnuts (15-22, 52-51) rode a seven-run fifth inning to a 13-7 victory over the Great Lakes Loons (16-21, 52-54) on Monday night at Cooley Law School Stadium.With the exception of Luis Silva , every batter
Unusual double play ends Lugs' 7-5 win over Loons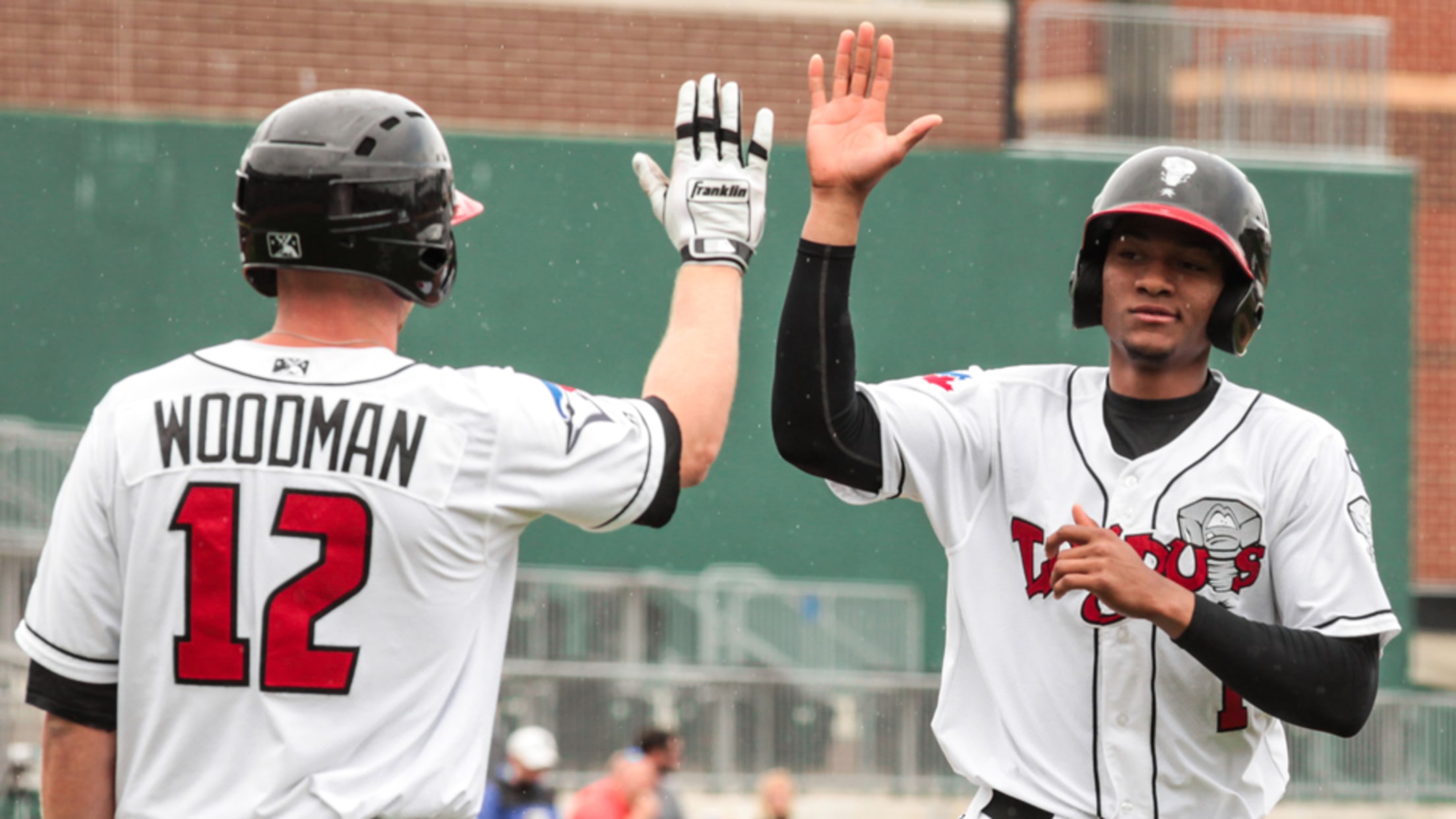 Lugnuts' offense erupts, 11-7 over Dragons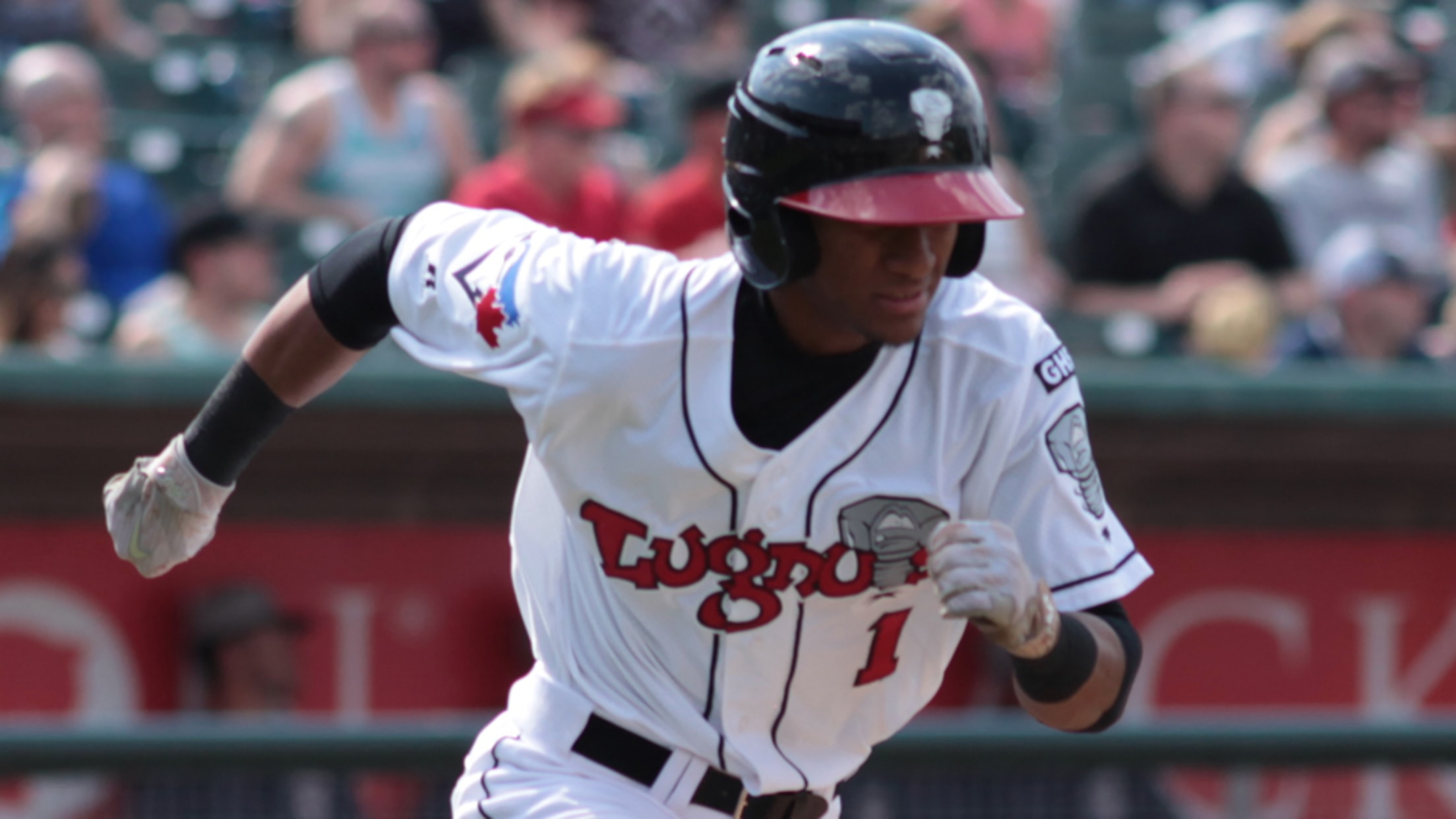 LANSING, Mich. - Edward Olivares finished a triple shy of a cycle and Nick Sinay had a three-run triple amid a seven-run fifth-inning rally, helping the Lansing Lugnuts (12-20, 49-49) deal the Dayton Dragons (12-20, 53-49) an 11-7 defeat on Wednesday night at Cooley Law School Stadium.The Nuts had scored five runs or fewer
Olivares's homer helps Nuts avoid sweep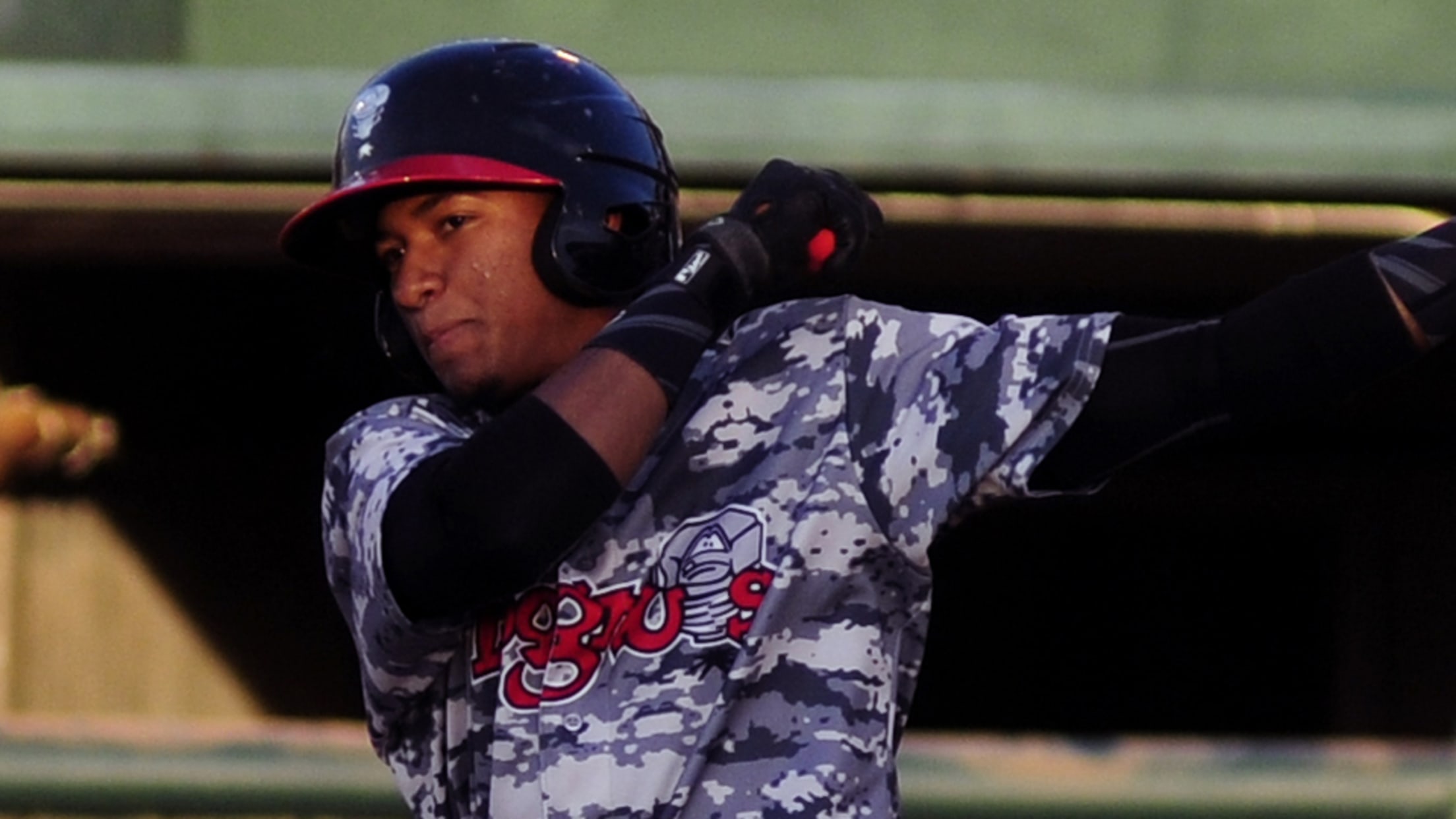 LANSING, Mich. - Edward Olivares broke a sixth-inning tie with his team-leading 15th home run of the year, and the Lansing Lugnuts (7-15, 44-44) defeated the Beloit Snappers (11-11, 43-48), 3-2, on Friday night at Cooley Law School Stadium, avoiding a three-game sweep.The Lugnuts' win also ended a four-game losing streak.
Peters powers way to Player of the Week honor
Dodgers prospect pounces on Bumgarner, wins third award of '17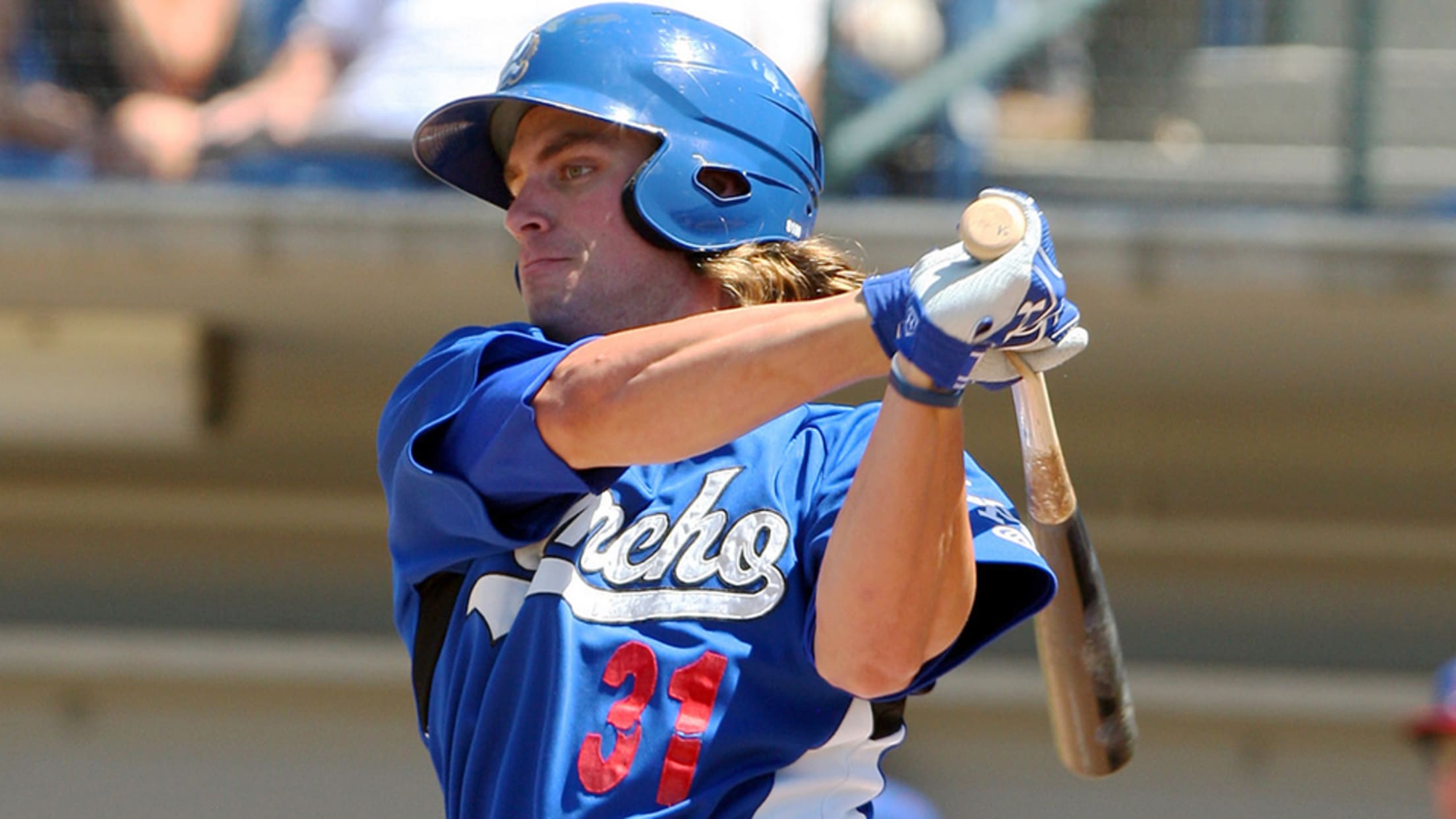 DJ Peters got to measure himself up to some big-name Major Leaguers last week, and he's very pleased with the results. The Dodgers' No. 18 prospect homered three times -- including twice in one inning off rehabbing Giants star Madison Bumgarner -- ripped five doubles and finished 13-for-29 (.448) over seven
Olivares named MWL Player of the Week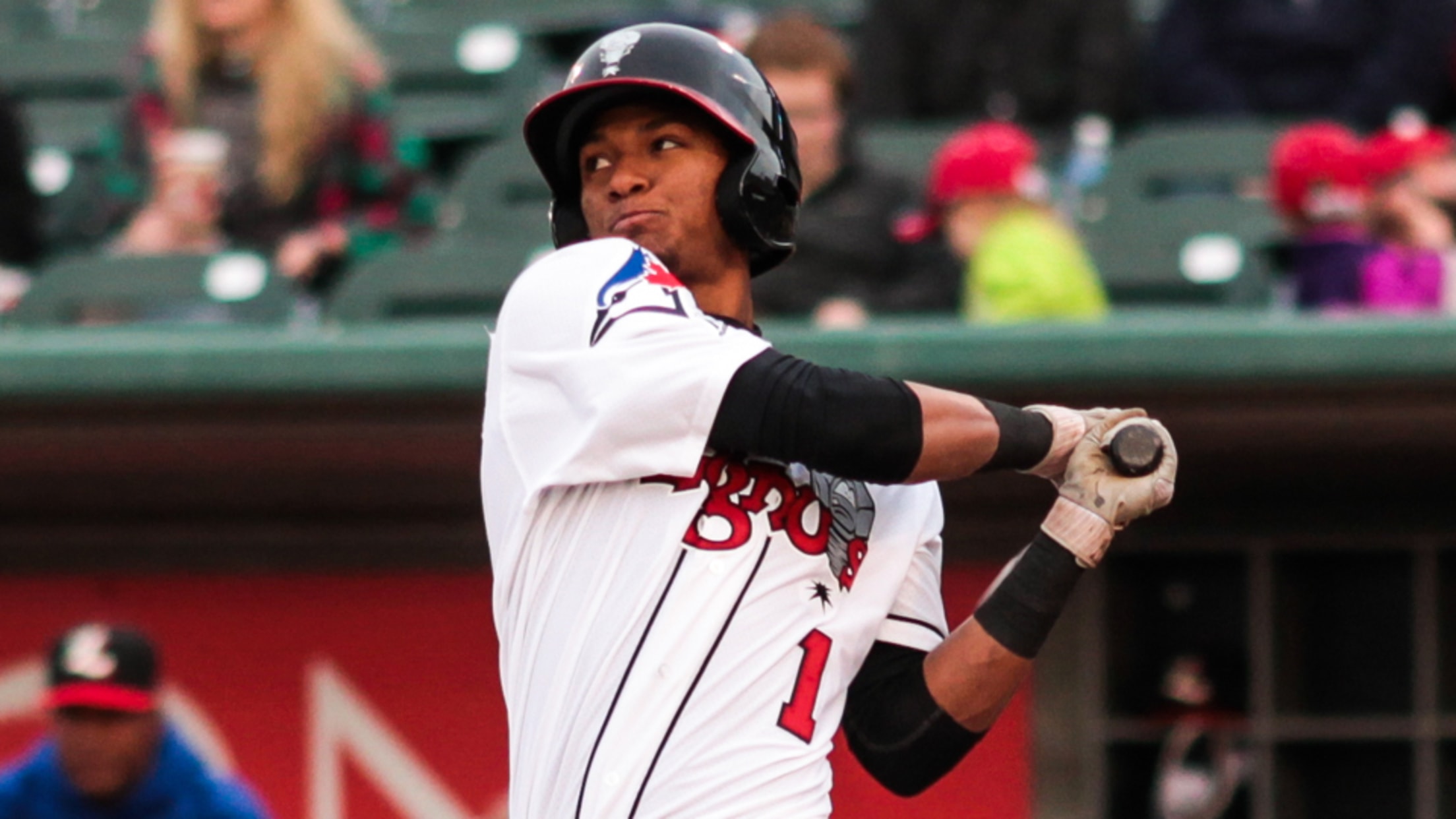 SOUTH BEND, Ind. - Lansing Lugnuts outfielder Edward Olivares has been named the Midwest League Player of the Week for the week of July 3-9, the league announced Monday.Olivares, 21, slashed .423/.483/.846 in six games, batting 11-for-26 with five doubles and two homers, scored six runs and knocking in seven runs.
Lugnuts stun TinCaps in 9th, 9-8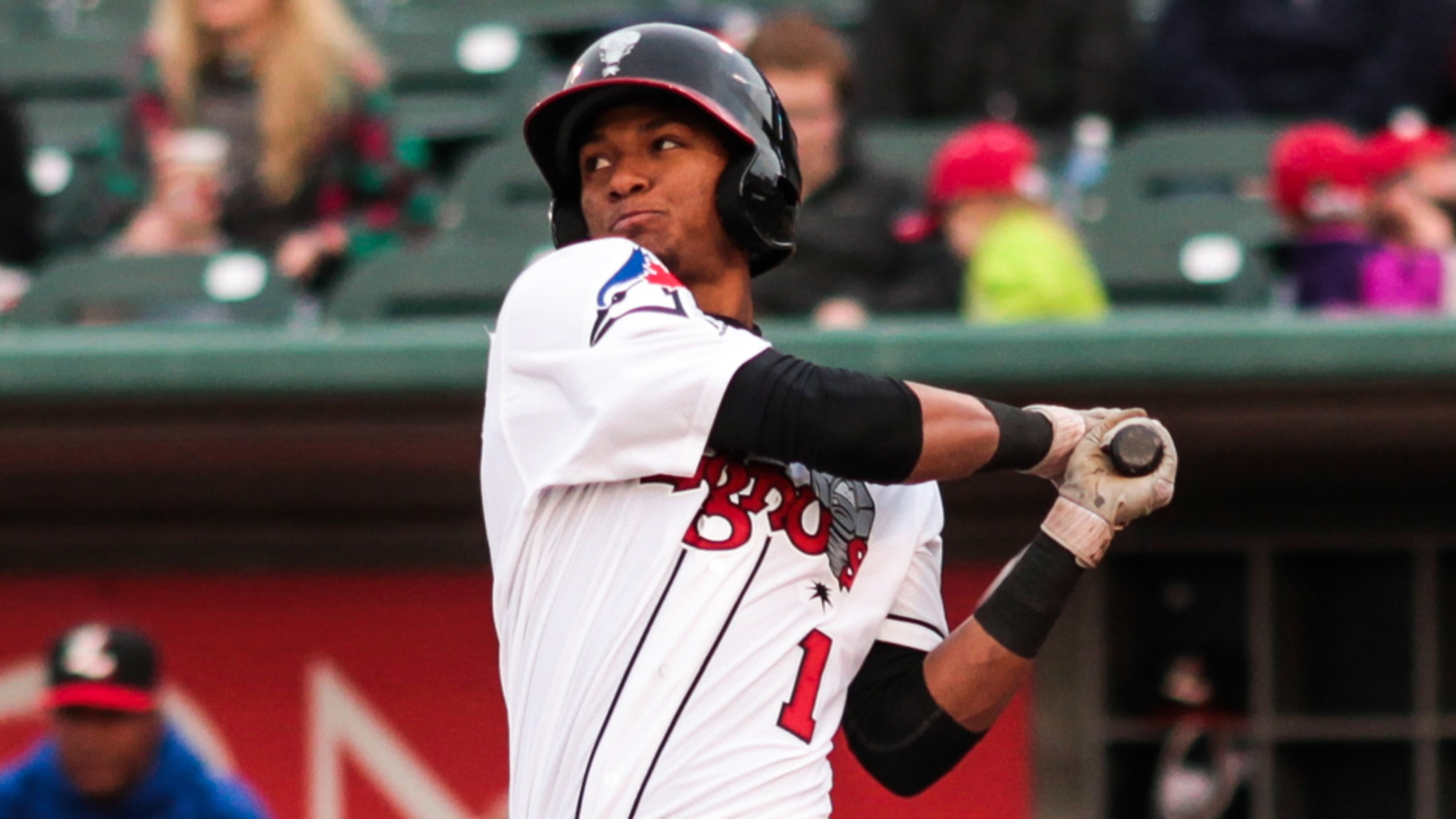 FORT WAYNE, Ind. - The Lansing Lugnuts (6-11, 43-40) rallied for three runs in the top of the ninth inning, capturing a 9-8 victory over the Fort Wayne TinCaps (10-7, 36-51) on Friday night at Parkview Field.
Olivares collects four hits in 6-4 loss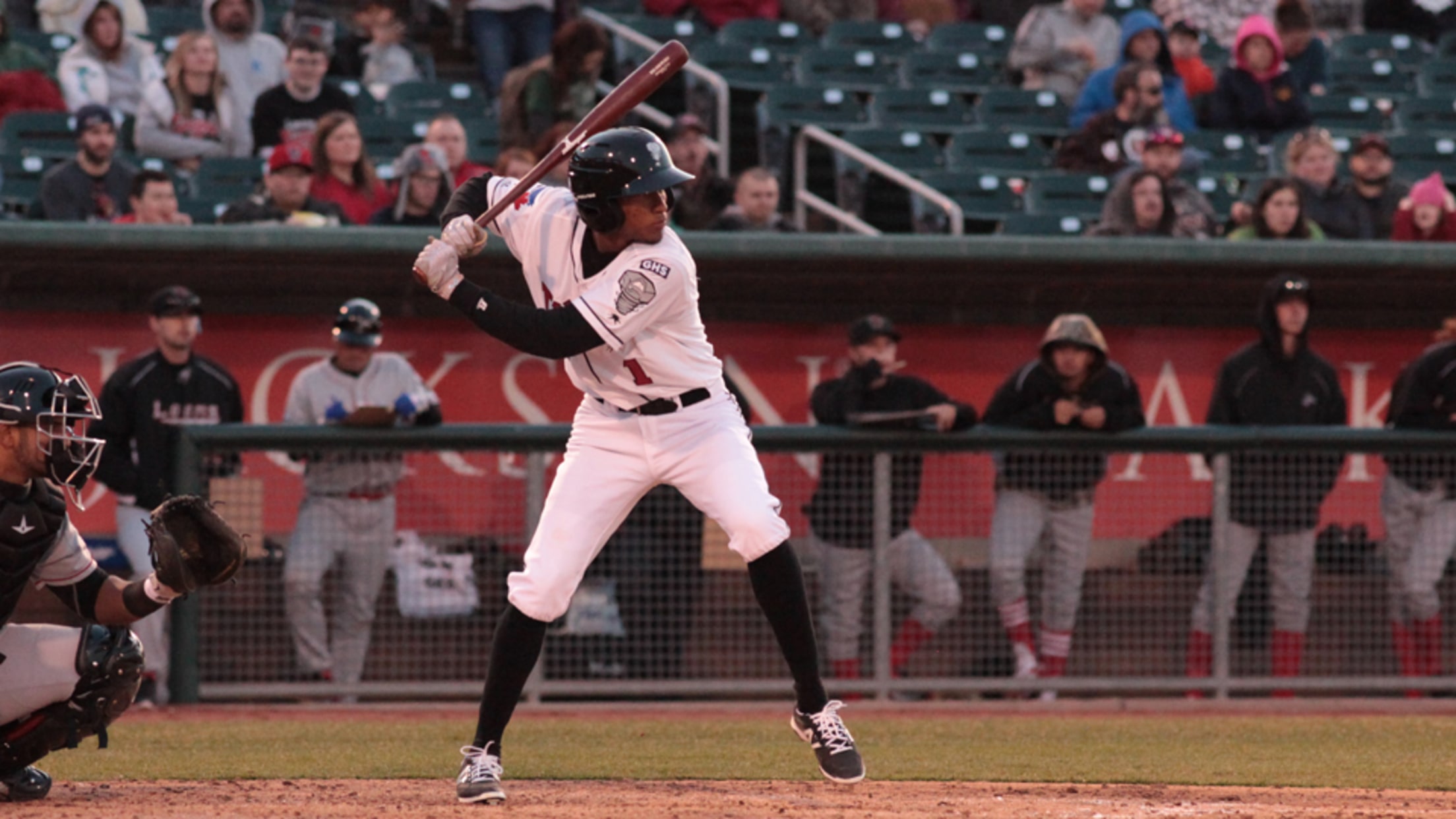 FORT WAYNE, Ind. - Playing without Bo Bichette and Vladimir Guerrero, Jr. for the first time, the Lansing Lugnuts (5-11, 42-40) received a four-hit game from Edward Olivares  in a 6-4 loss to the Fort Wayne TinCaps (10-4, 36-50) on Friday night at Parkview Field.Fernando Tatis, Jr. went 2-for-2 with two walks and a solo home
Cubs flex muscles in 11-4 win over Lugs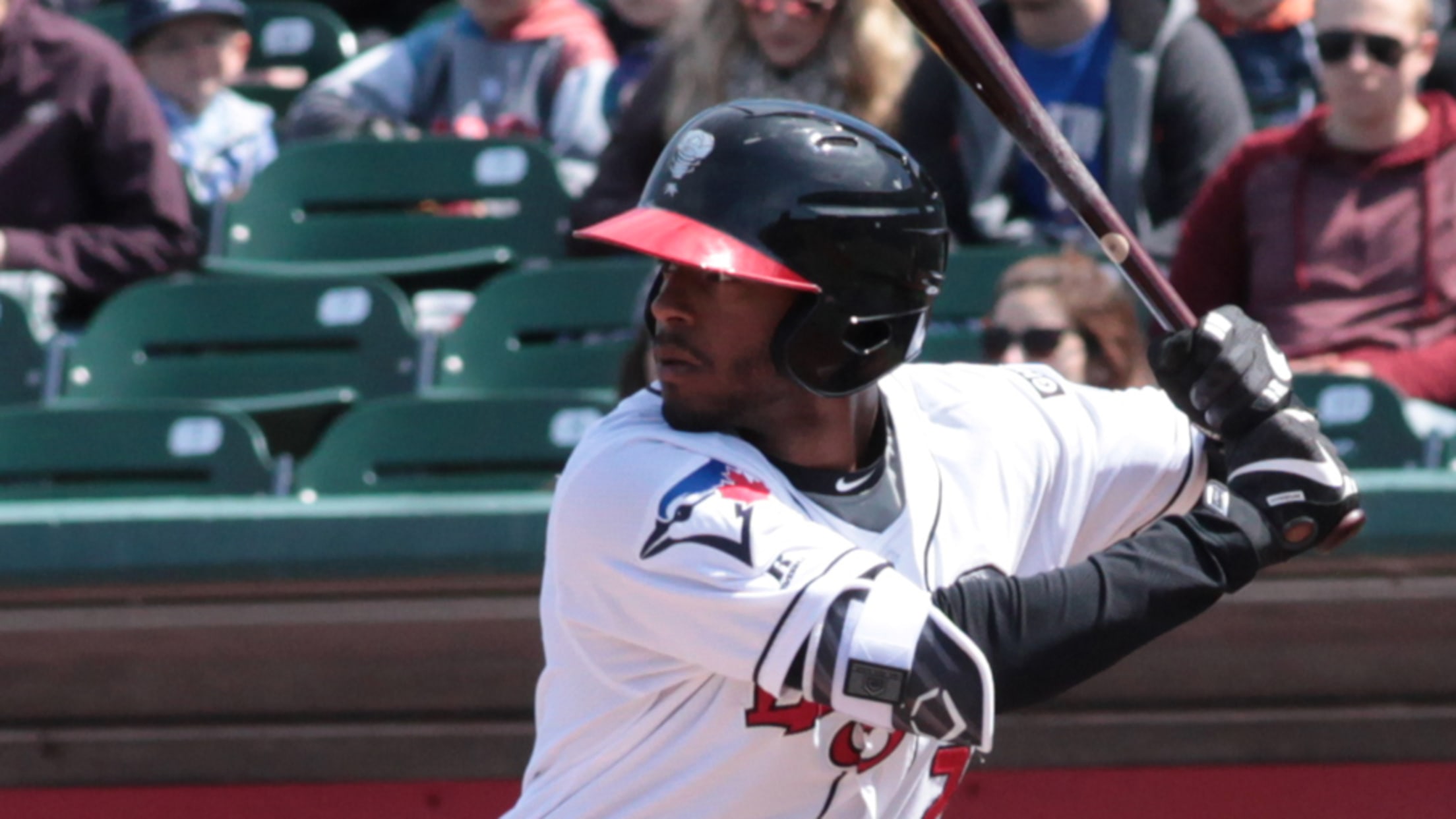 SOUTH BEND, Ind. - The South Bend Cubs (3-8, 42-38) hit three home runs in an 11-4 victory over the Lansing Lugnuts (3-8, 40-37) on Sunday night at Four Winds Field.Joshua Palacios went 4-for-5 and Edward Olivares slugged his team-leading 12th home run for the Lugnuts, who lost their second straight game in the four-game series
'Caps spoil Ravel's gem, sweep Lugnuts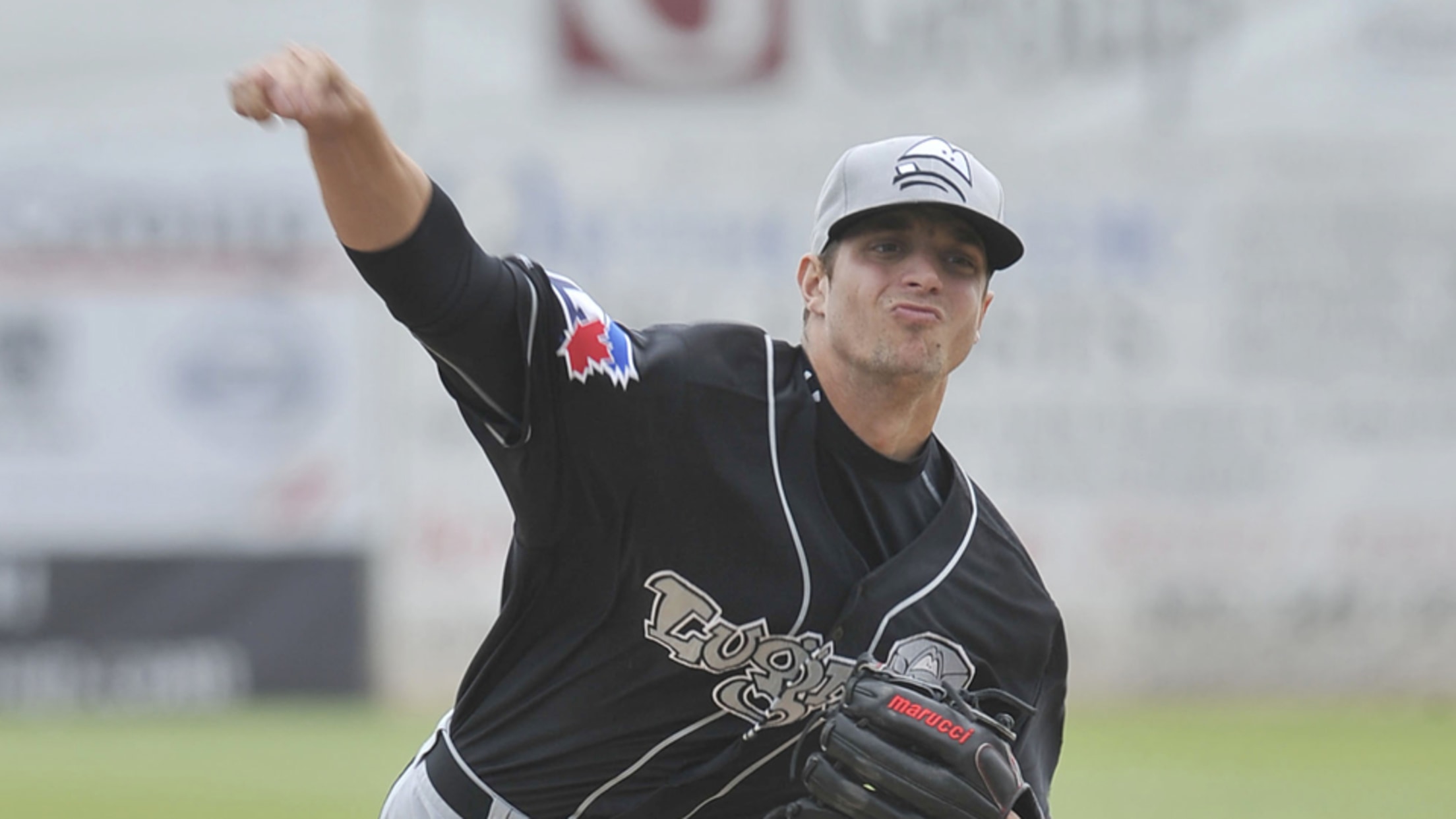 COMSTOCK PARK, Mich. - Andy Ravel pitched into the eighth inning, but the West Michigan Whitecaps (4-0, 49-22) broke a 2-2 tie with three eighth-inning runs, sweeping the Lansing Lugnuts (0-4, 37-33), 5-2, on Sunday afternoon at Fifth Third Ballpark.The Whitecaps won six straight games against the Lugnuts sandwiching the All-Star Break:
Palacios homers, Bichette heats up in 7-5 loss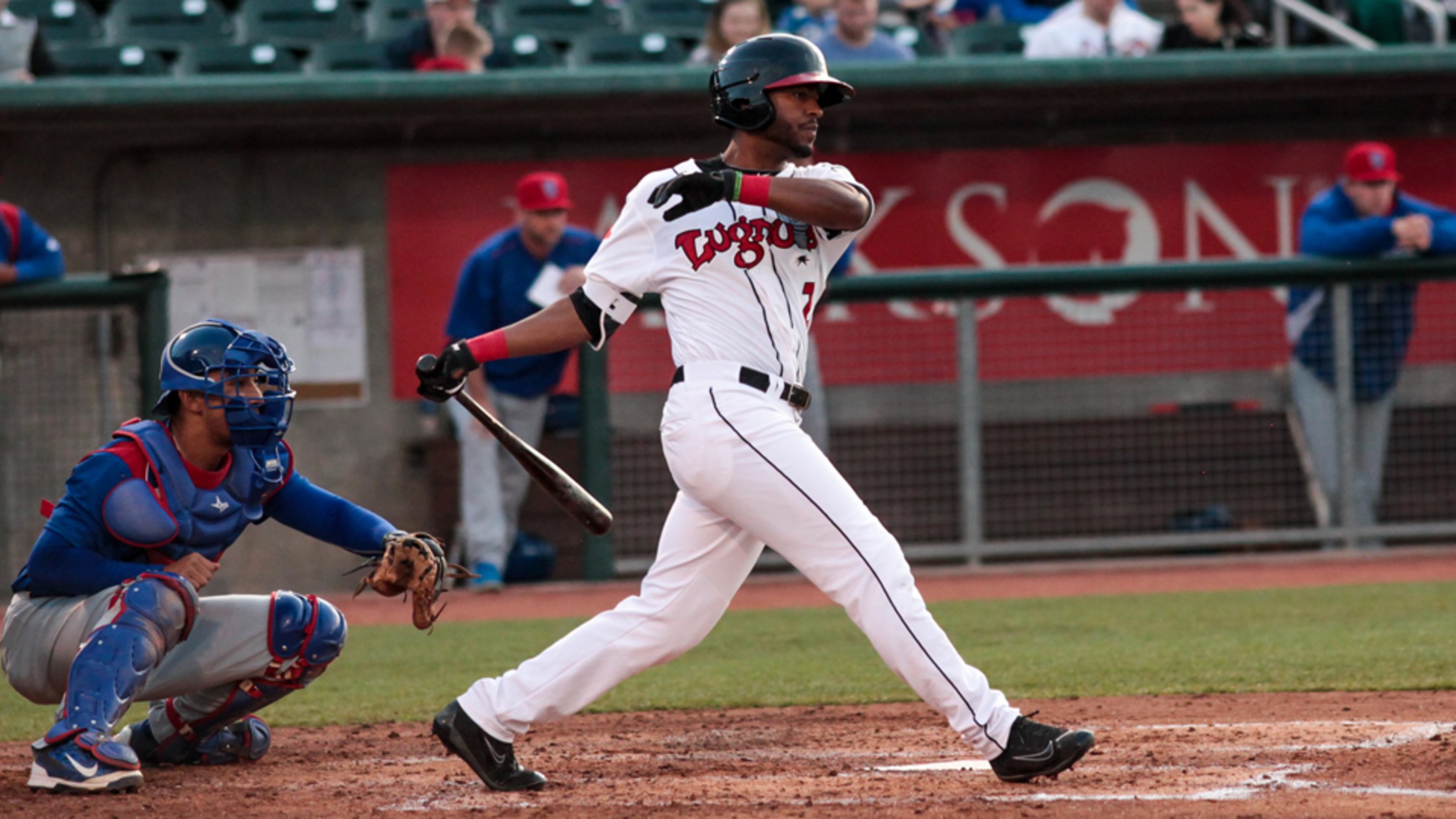 COMSTOCK PARK, Mich. - Joshua Palacios belted his first professional home run and Bo Bichette went 3-for-5, but the Lansing Lugnuts (0-2, 37-31) lost to the West Michigan Whitecaps (2-0, 47-22), 7-5, on Friday night at Fifth Third Ballpark.Palacios, the Toronto Blue Jays' 4th-round draft pick in 2016, had homered in a Toronto spring-training