Dodgers Hit Two Pinch-Hit Homers; Ramírez Pitches Six Scoreless Innings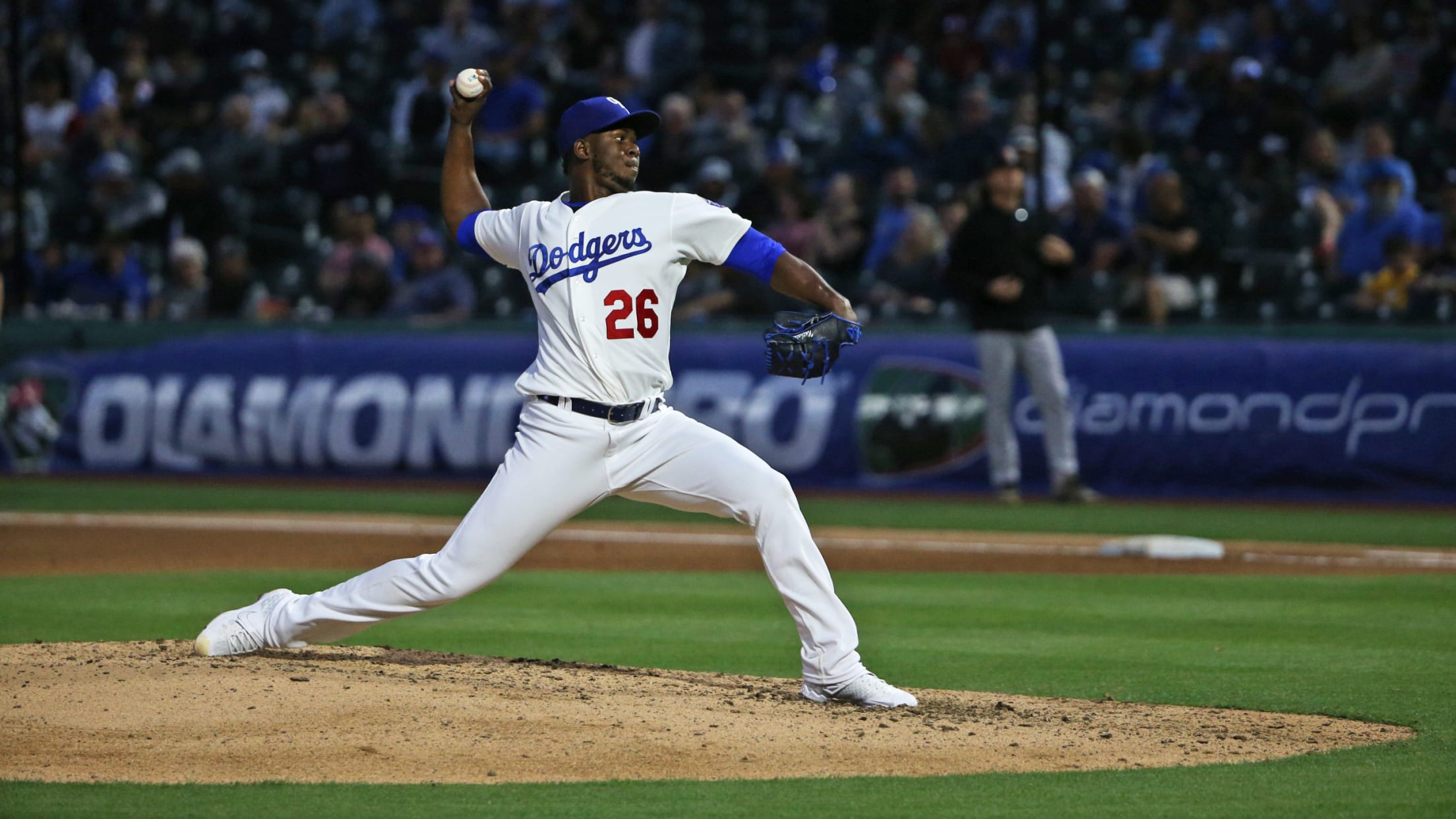 OKC Dodgers - 8 El Paso - 3 Tuesday, June 15, 2021 – Chickasaw Bricktown Ballpark – Oklahoma City, Okla. Game Summary: Keibert Ruiz and Omar Estévez each hit pinch-hit homers and OKC Dodgers starting pitcher Yefry Ramírez threw six scoreless innings in the Dodgers' 8-3 win in their series
Ruiz Hits Homer in Ninth Inning of OKC's 4-3 Loss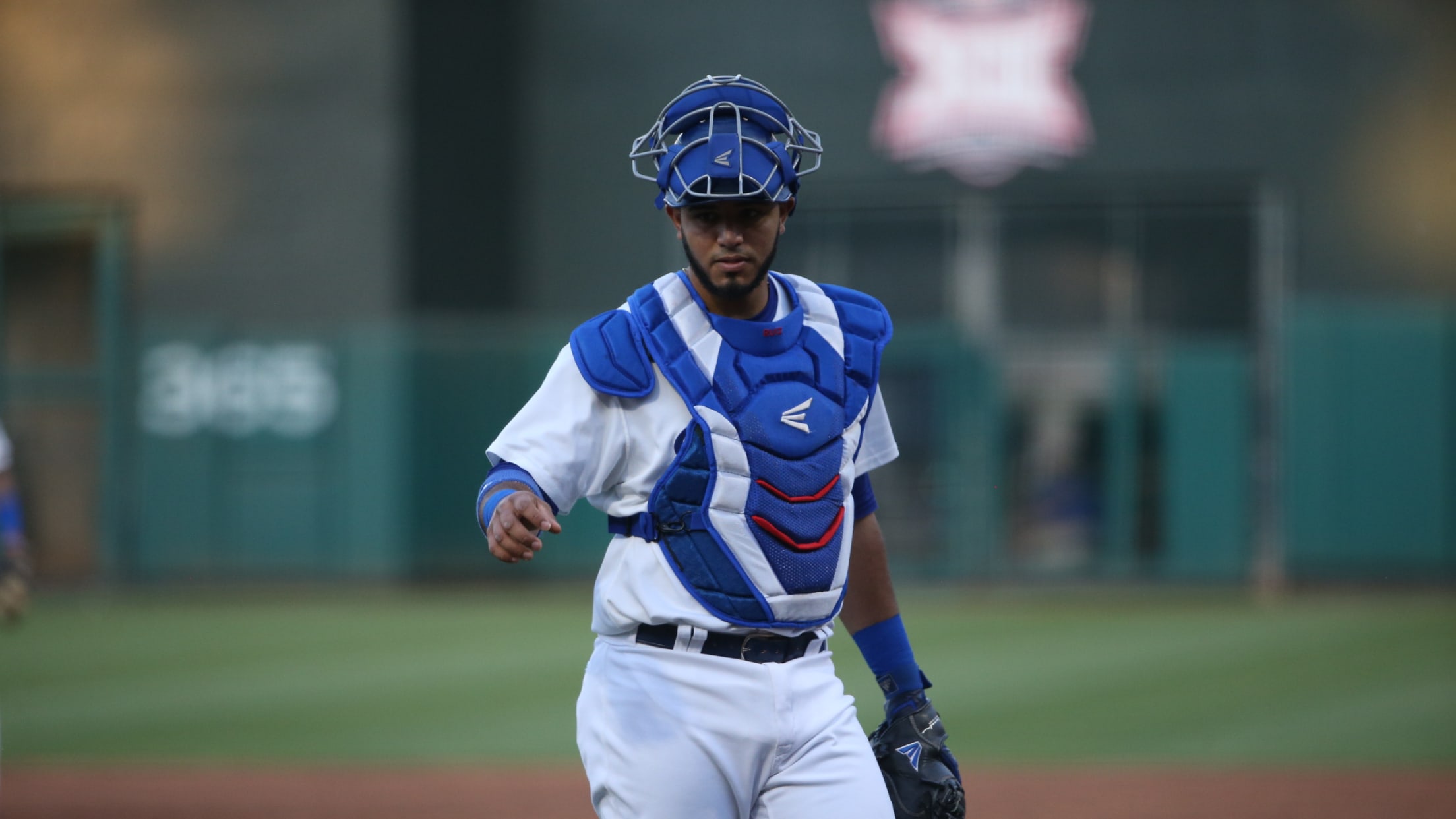 El Paso - 4 OKC Dodgers - 3 Monday, June 14, 2021 – Chickasaw Bricktown Ballpark – Oklahoma City, Okla. Game Summary: Keibert Ruiz hit a two-run homer in the bottom of the ninth inning with two outs, but the Oklahoma City Dodgers were unable to overcome an early deficit
Ruiz Homers Twice in OKC's 9-1 Win
Ruiz hit his fourth homer of the season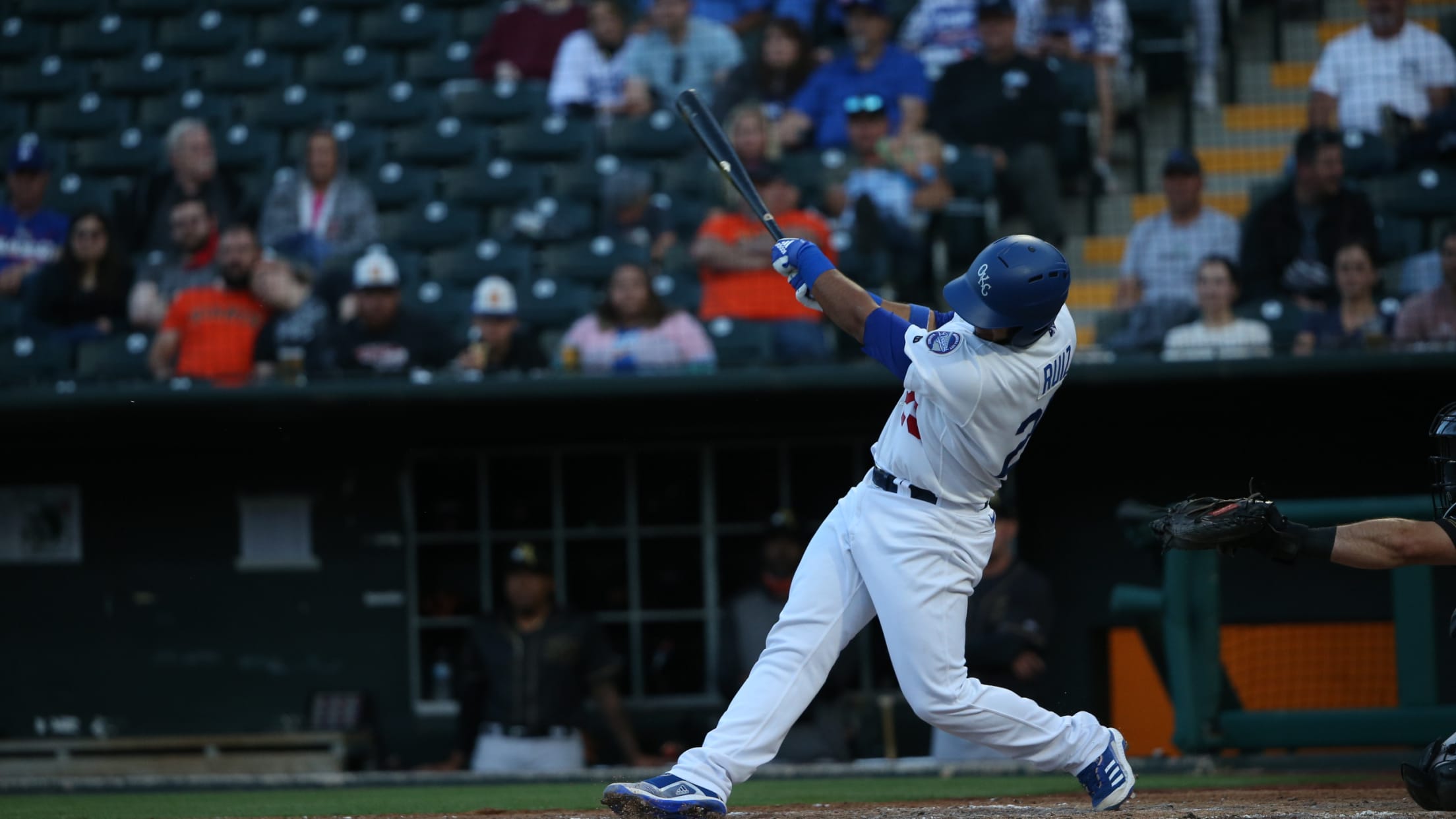 OKC Dodgers - 9 EL Paso - 1 Friday, June 11, 2021 – Chickasaw Bricktown Ballpark – Oklahoma City, Okla. Game Summary: Keibert Ruiz homered in the second and sixth innings as the Oklahoma City Dodgers defeated the El Paso Chihuahuas, 9-1, Friday night at Chickasaw Bricktown Ballpark. The Dodgers
Ramírez Leads Dodgers to 4-1 Win
Ruiz hit his fourth homer of the season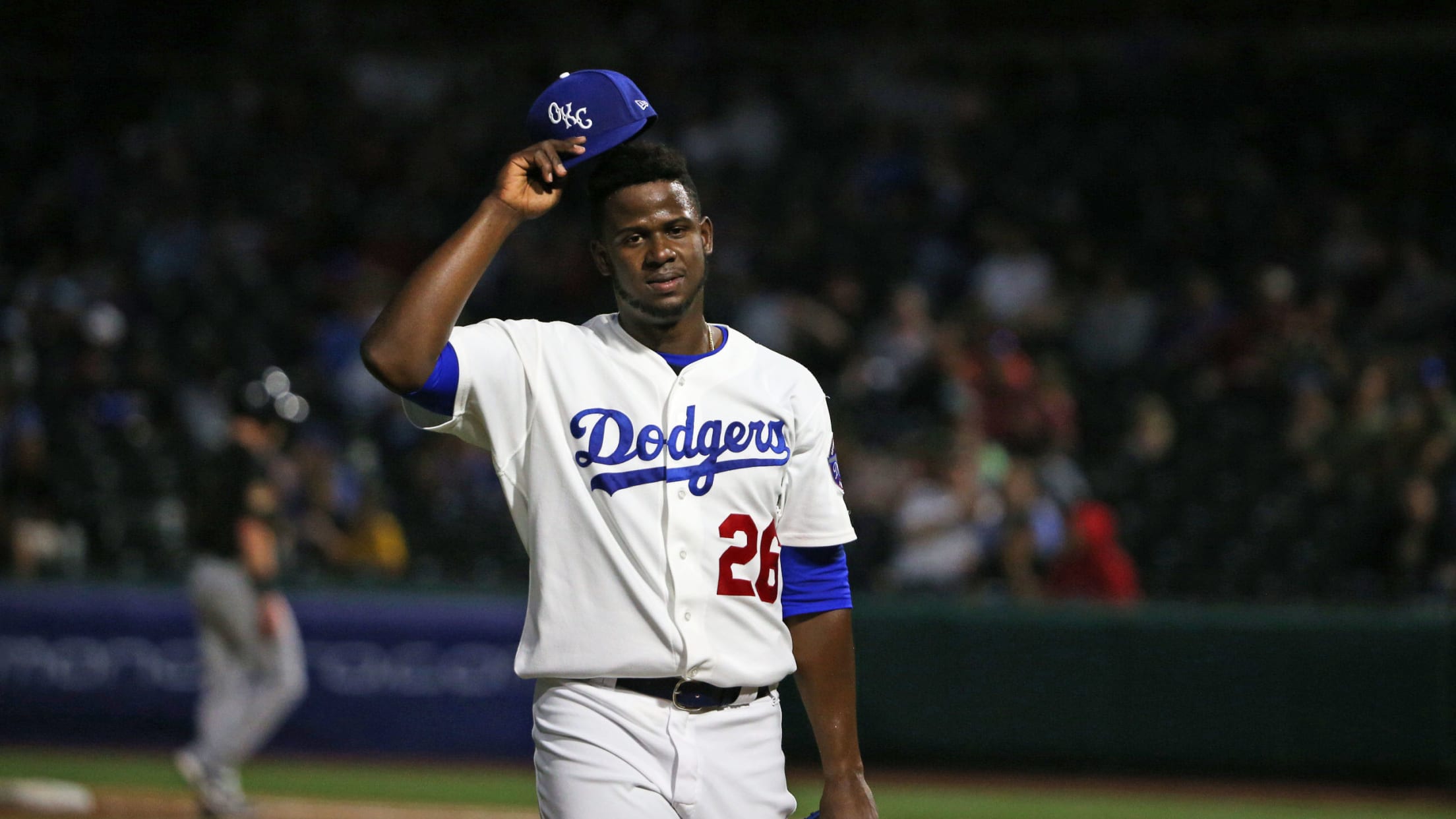 OKC Dodgers - 4 EL Paso - 1 Thursday, June 10, 2021 – Chickasaw Bricktown Ballpark – Oklahoma City, Okla. Game Summary: Starting pitcher Yefry Ramírez allowed one run over a season-high 6.0 innings of work and knocked a RBI double in the fifth inning to kick-start the OKC Dodgers'
Dodgers Homer Three Times in 9-6 Series Finale Win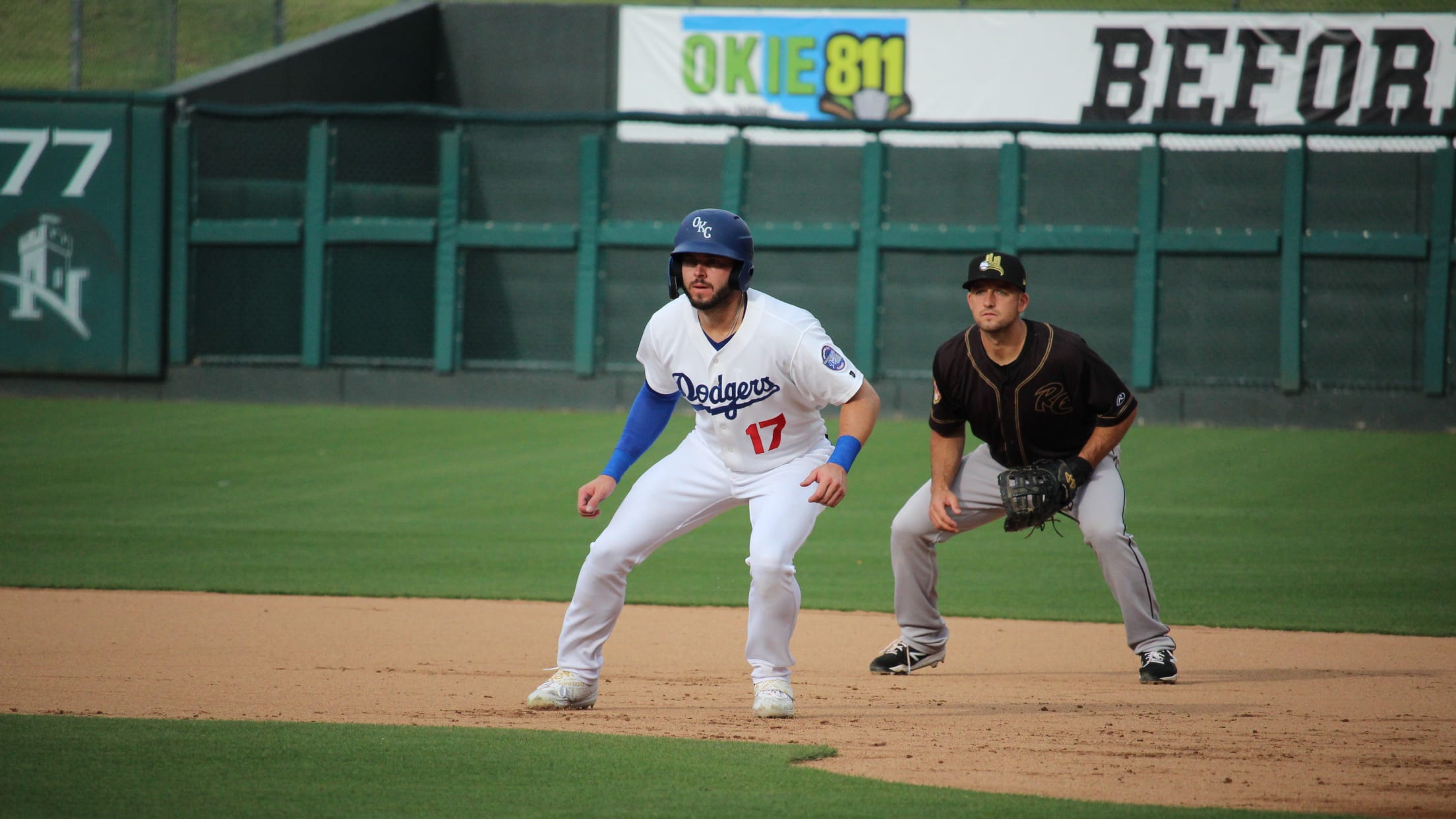 OKC Dodgers – 9 Sugar Land - 6 Tuesday, June 8, 2021 – Chickasaw Bricktown Ballpark – Oklahoma City, Okla. Game Summary: The Oklahoma City Dodgers fought back from an early deficit and hit three home runs in a 9-6 win Tuesday night against the Sugar Land Skeeters at Chickasaw
Ravelo Racks Up Six RBI in 10-1 Win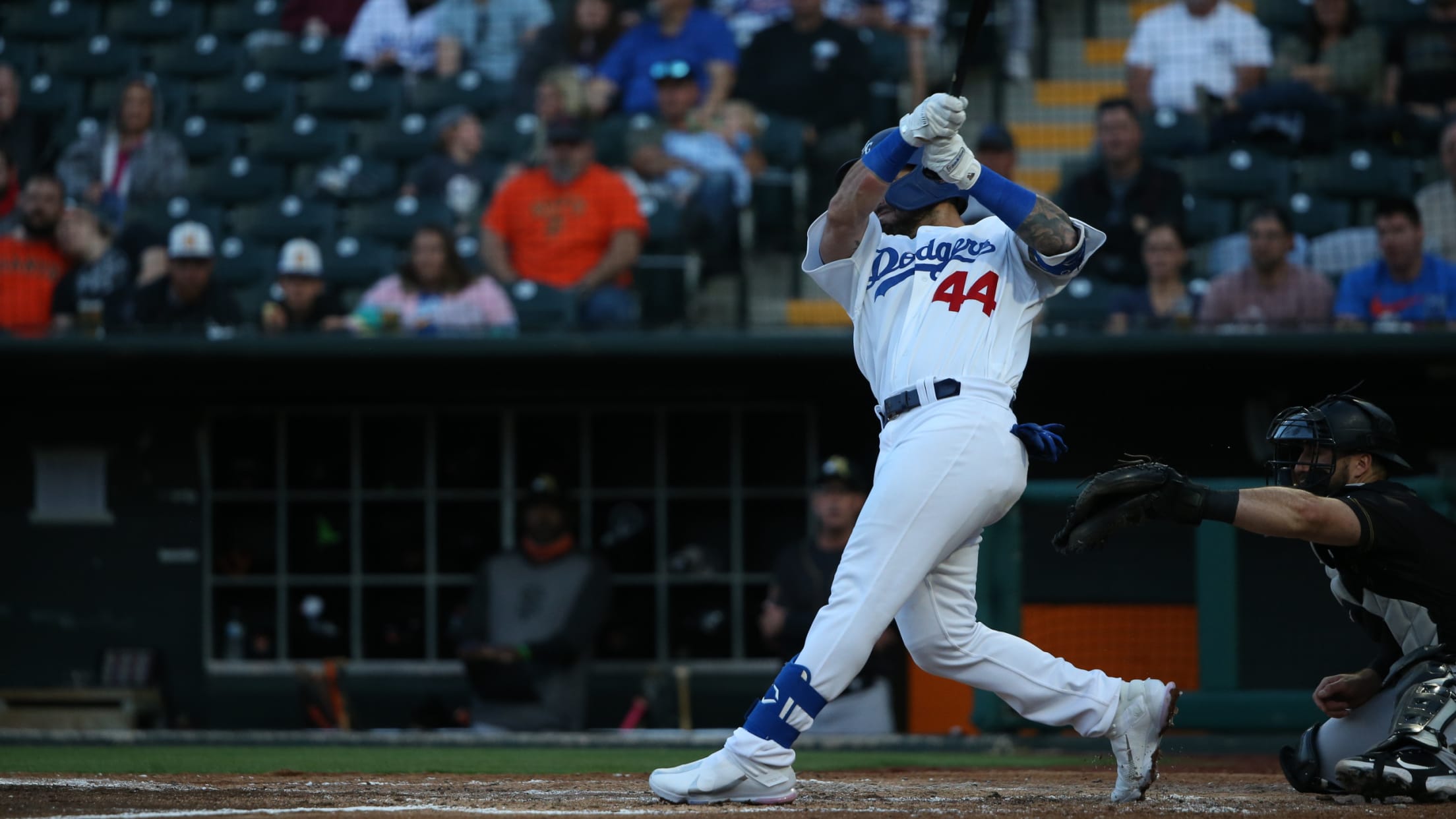 OKC Dodgers - 10 Sugar Land - 1 Friday, June 4, 2021 – Chickasaw Bricktown Ballpark — Oklahoma, Okla. Game Summary: Rangel Ravelo hit two home runs, including a grand slam, as he racked up a career-high six RBI in the Oklahoma City Dodgers' 10-1 win against the Sugar Land
Dodgers Roll Against Skeeters, 8-1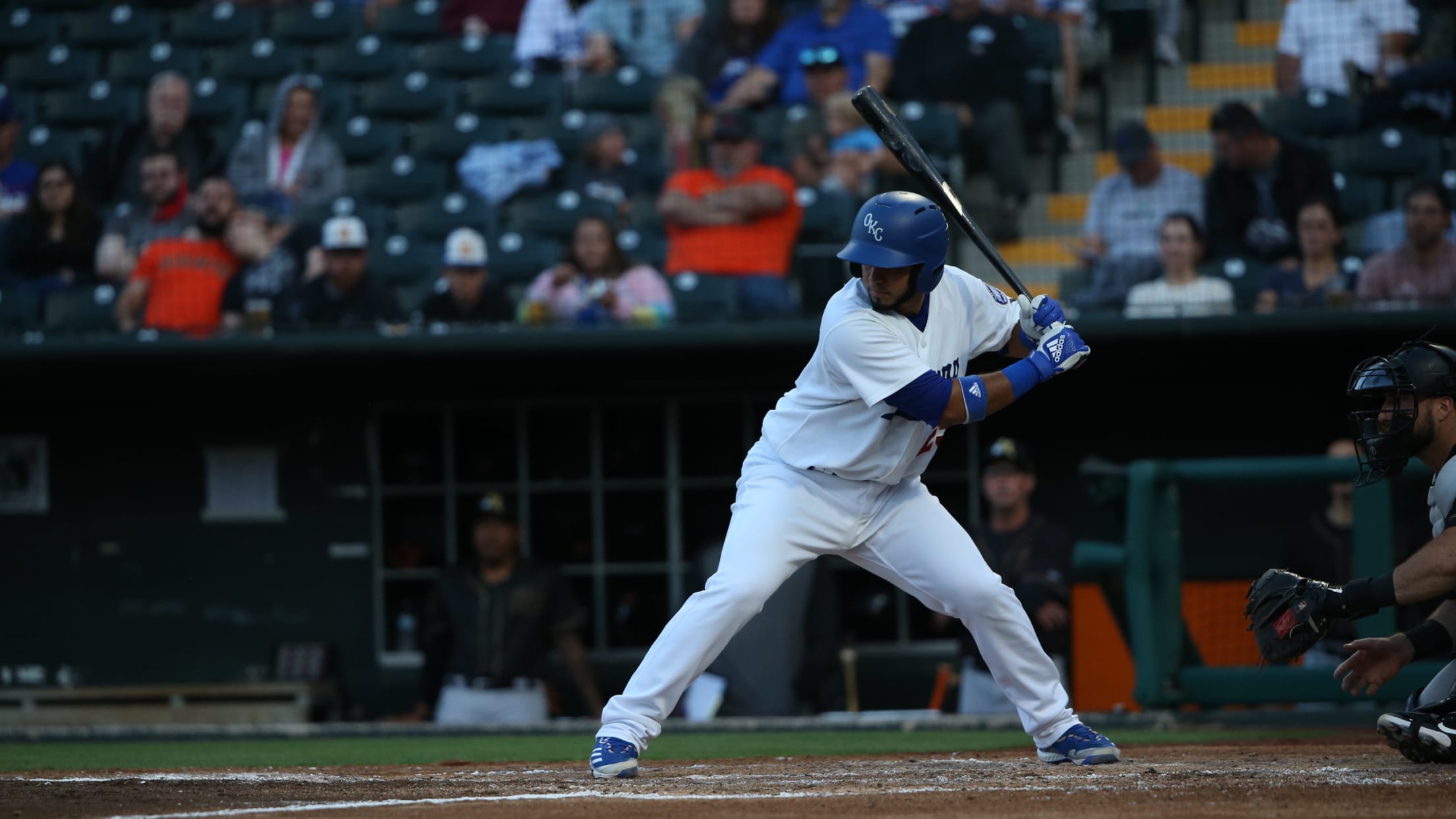 OKC Dodgers - 8 Sugar Land 1 Thursday, June 3, 2021 – Chickasaw Bricktown Ballpark – Oklahoma City, Okla. Game Summary: The Oklahoma City Dodgers scored eight straight runs on the way to an 8-1 series-opening win against the Sugar Land Skeeters in the teams' first-ever meeting Thursday night at
Isotopes Outlast Dodgers, 7-6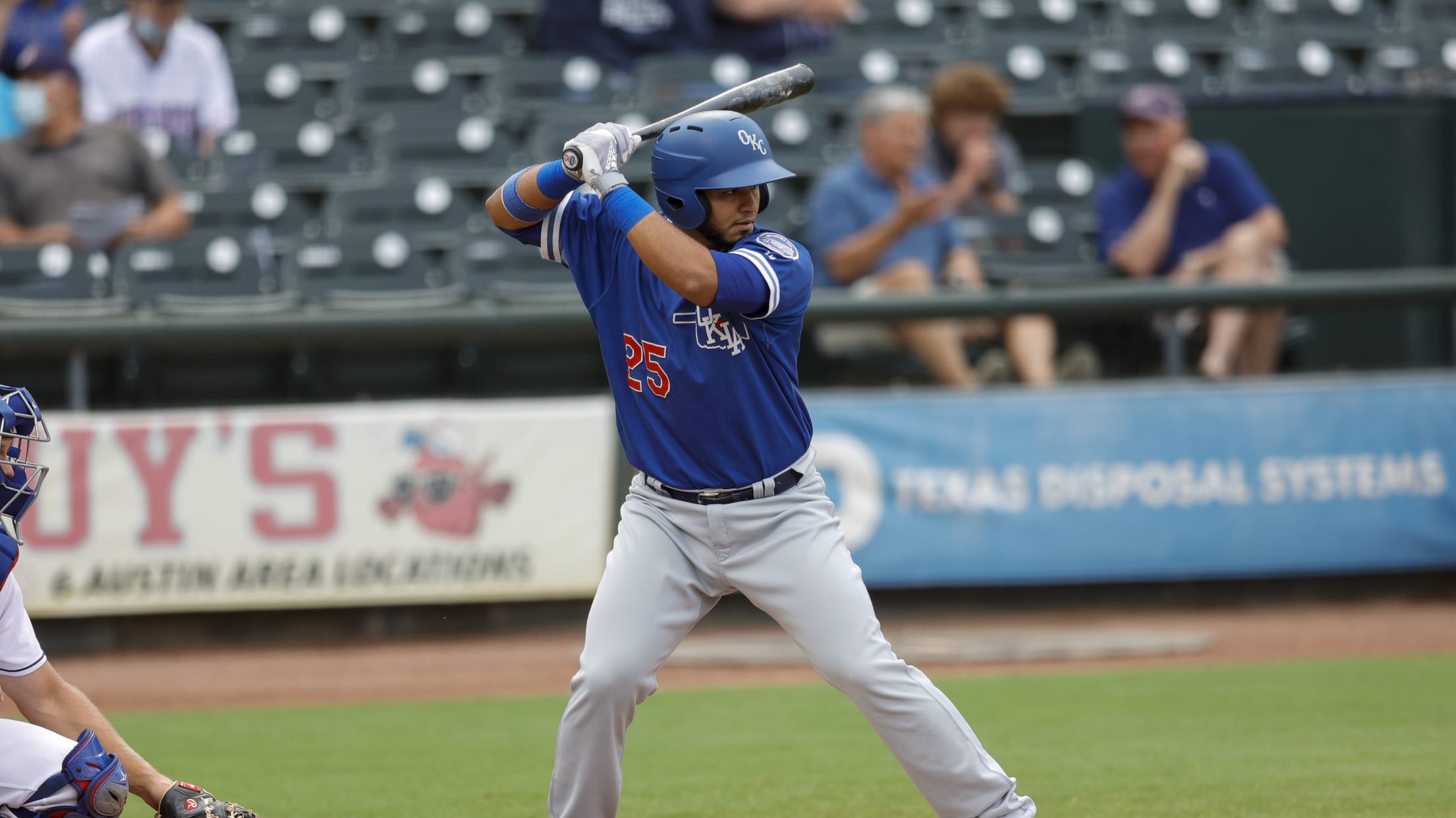 OKC Dodgers - 13 Albuquerque - 3 Friday, May 21, 2021 – Rio Grande Credit Union Field at Isotopes Park – Albuquerque, N.M. Game Summary: Keibert Ruiz belted two home runs within the first three innings, and Cody Bellinger and Zach McKinstry both began their Major League Rehab Assignments with
Reks Extends Hitting Streak to Seven Games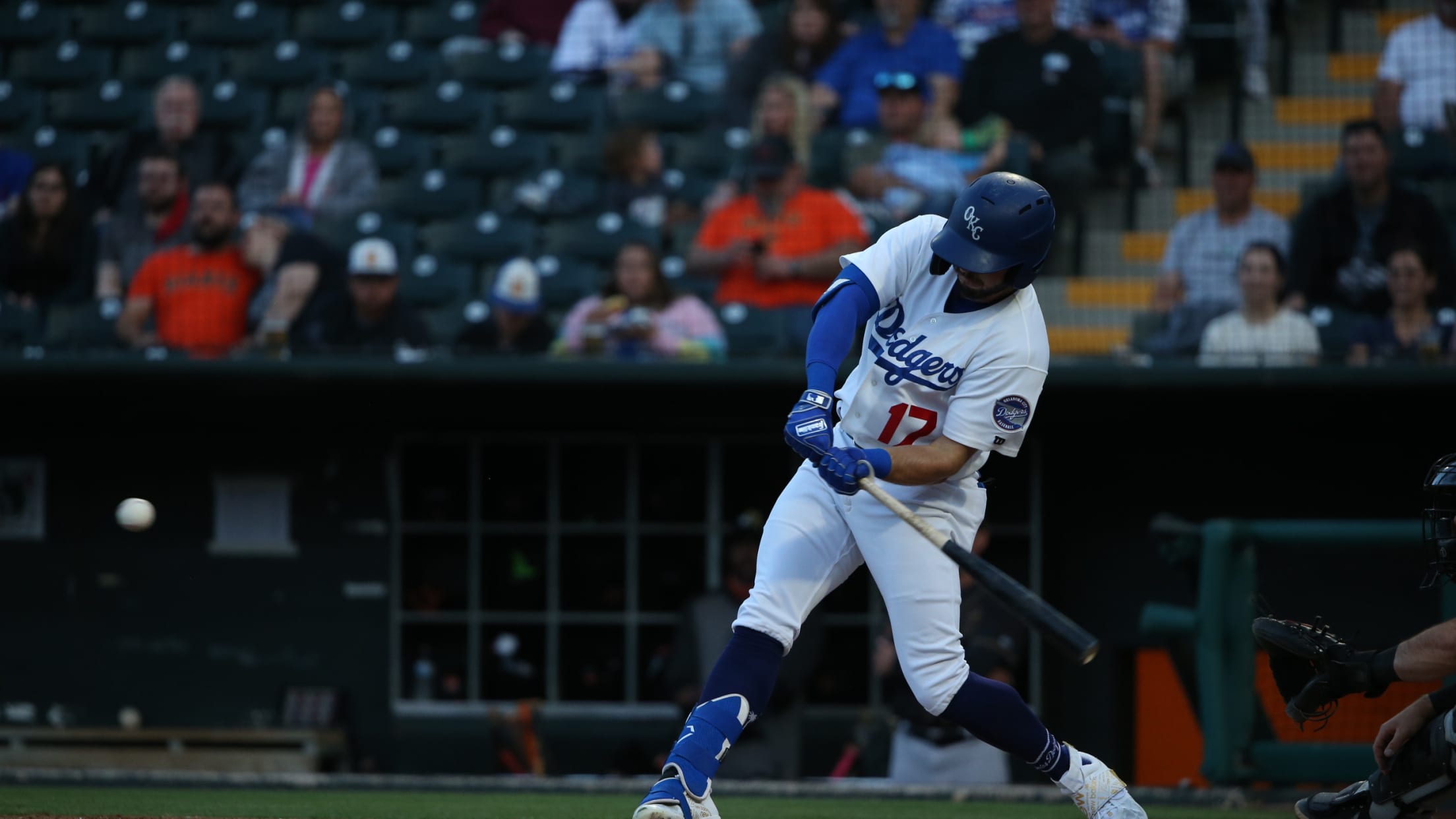 Sacramento River Cats - 5 OKC Dodgers - 2 Friday, May 14, 2021 – Chickasaw Bricktown Ballpark – Oklahoma City, Okla. Game Summary: Zach Reks extended his hitting streak to seven games and recorded his first three-hit game of the season — including a homer in the third inning —
The Road to The Show™: Keibert Ruiz
Dodgers backstop significant figure in continuing dynasty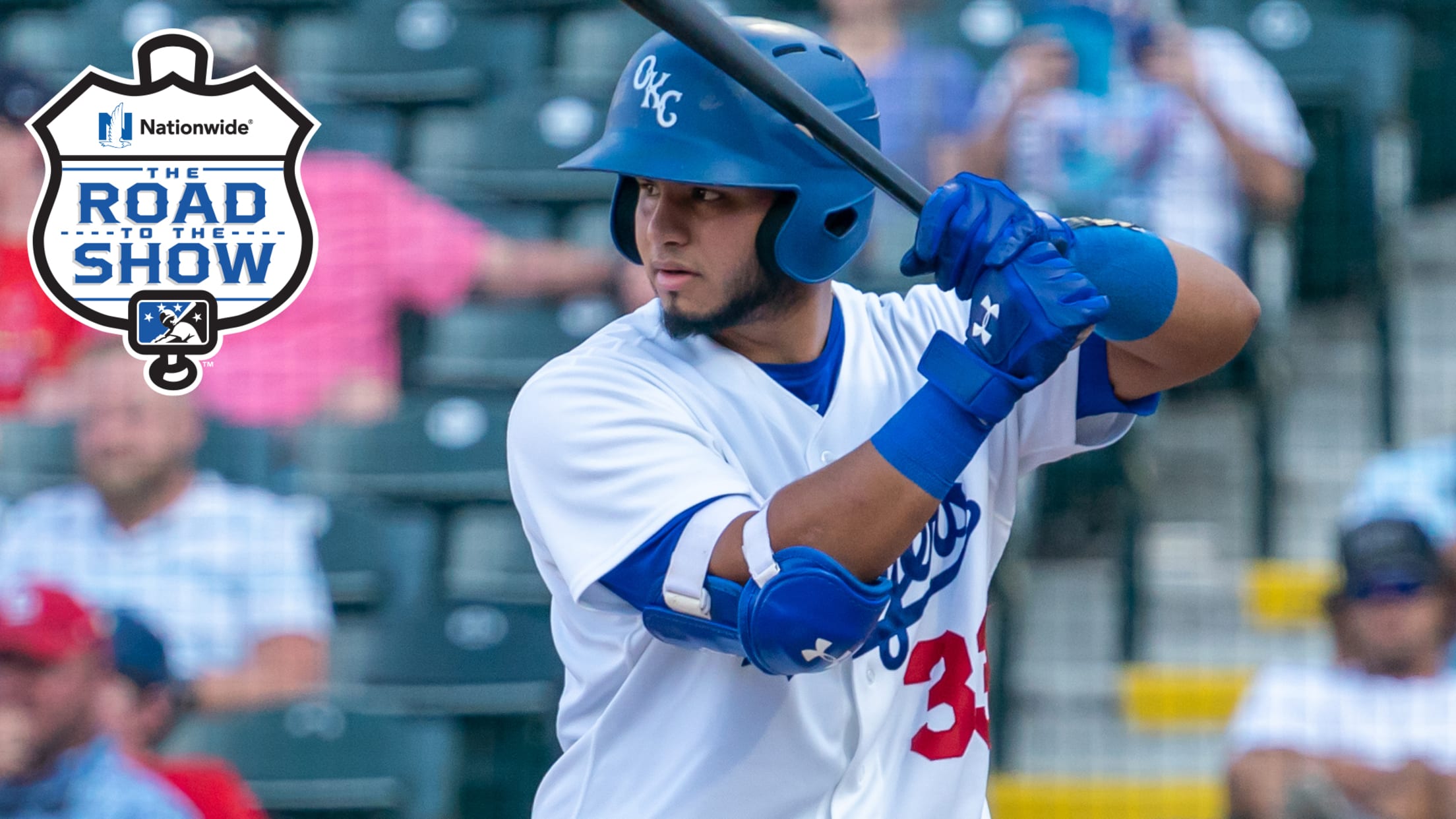 Each week, MiLB.com profiles an elite prospect by chronicling the steps he's taken to reach the brink of realizing his Major League dream. Here's a look at Los Angeles Dodgers catcher Keibert Ruiz. For more player journeys on The Road to The Show, click here. It took almost two years
Dodgers' Ruiz homers in first big league at-bat
No. 3 prospect makes history with leadoff blast in third inning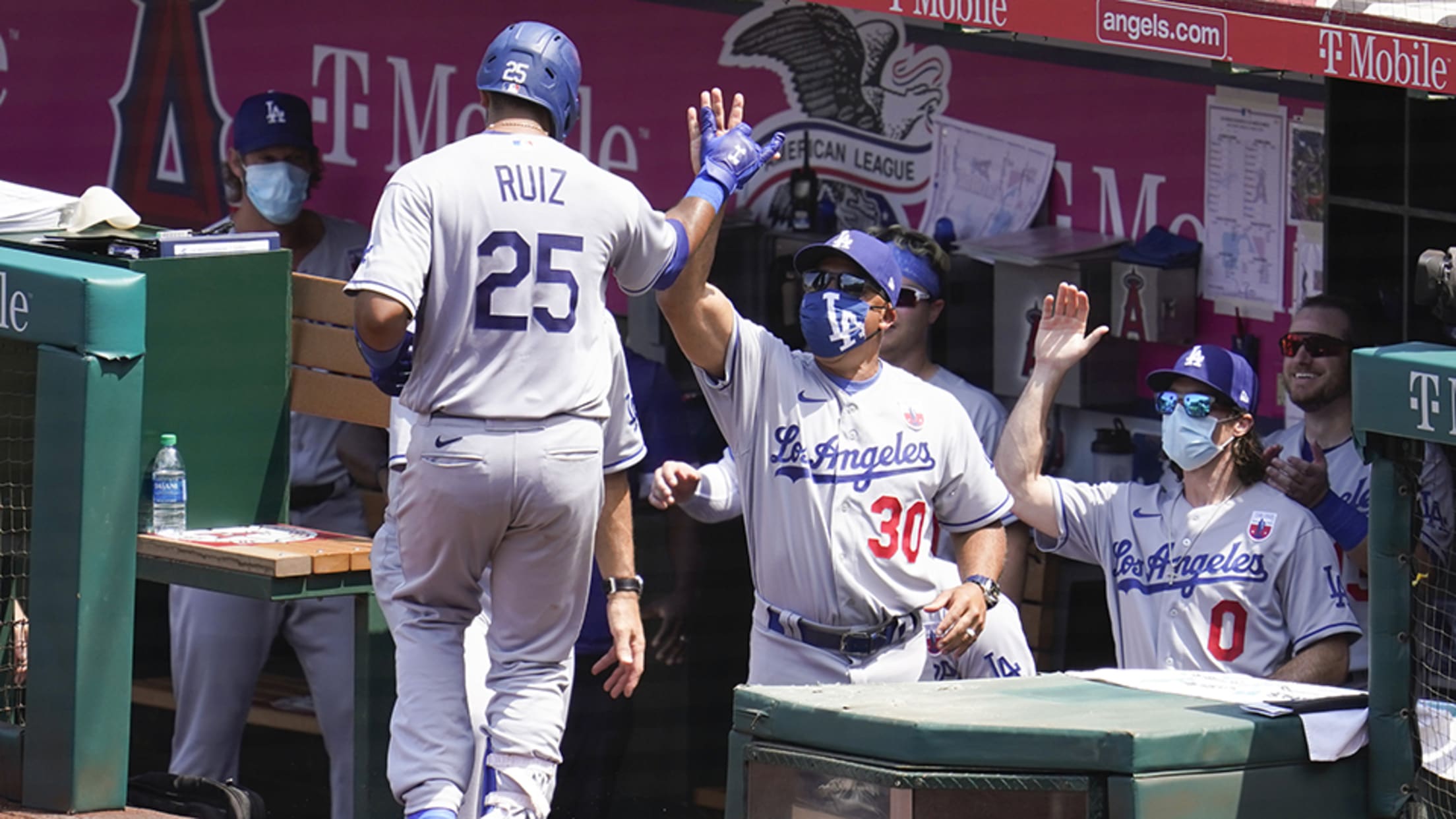 Keibert Ruiz found out on Saturday that he was going to make his big league debut the following day, and the 22-year-old needed only three pitches to make history. MLB Pipeline's No. 79 overall prospect became the first Dodger in 26 years to homer in his first Major League at-bat
Prospects in the Dodgers' 2020 player pool
Dodgers boast five top-100 prospects on summer roster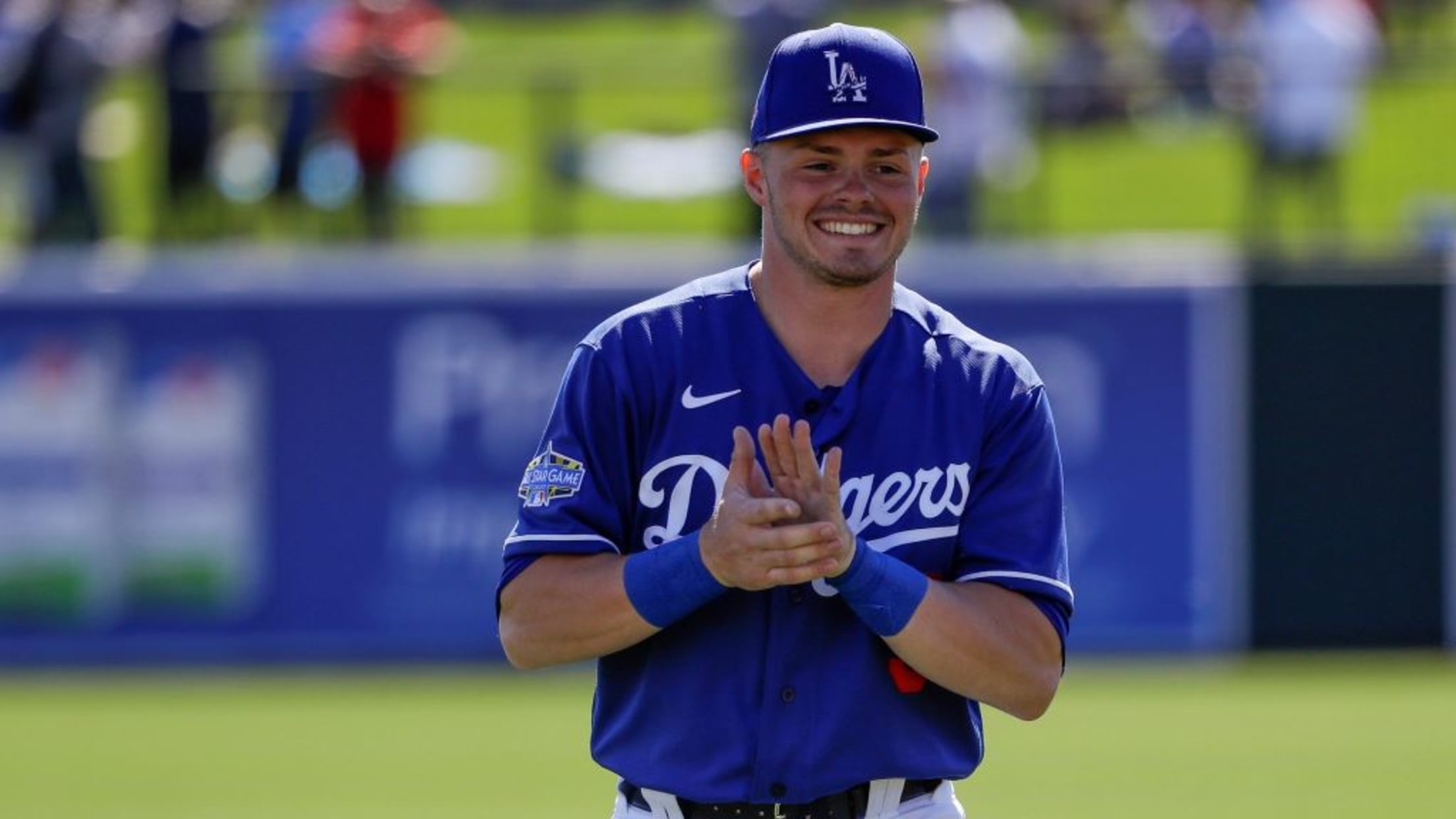 As part of the new rules for the 2020 Major League season, each of the 30 organizations will maintain a 60-man player pool for the duration of the campaign. Some members of the player pool will feature on the active Major League roster while others will work out at an
Dodgers' Ruiz lands on injured list
No. 36 overall prospect batted .316 in nine games at Triple-A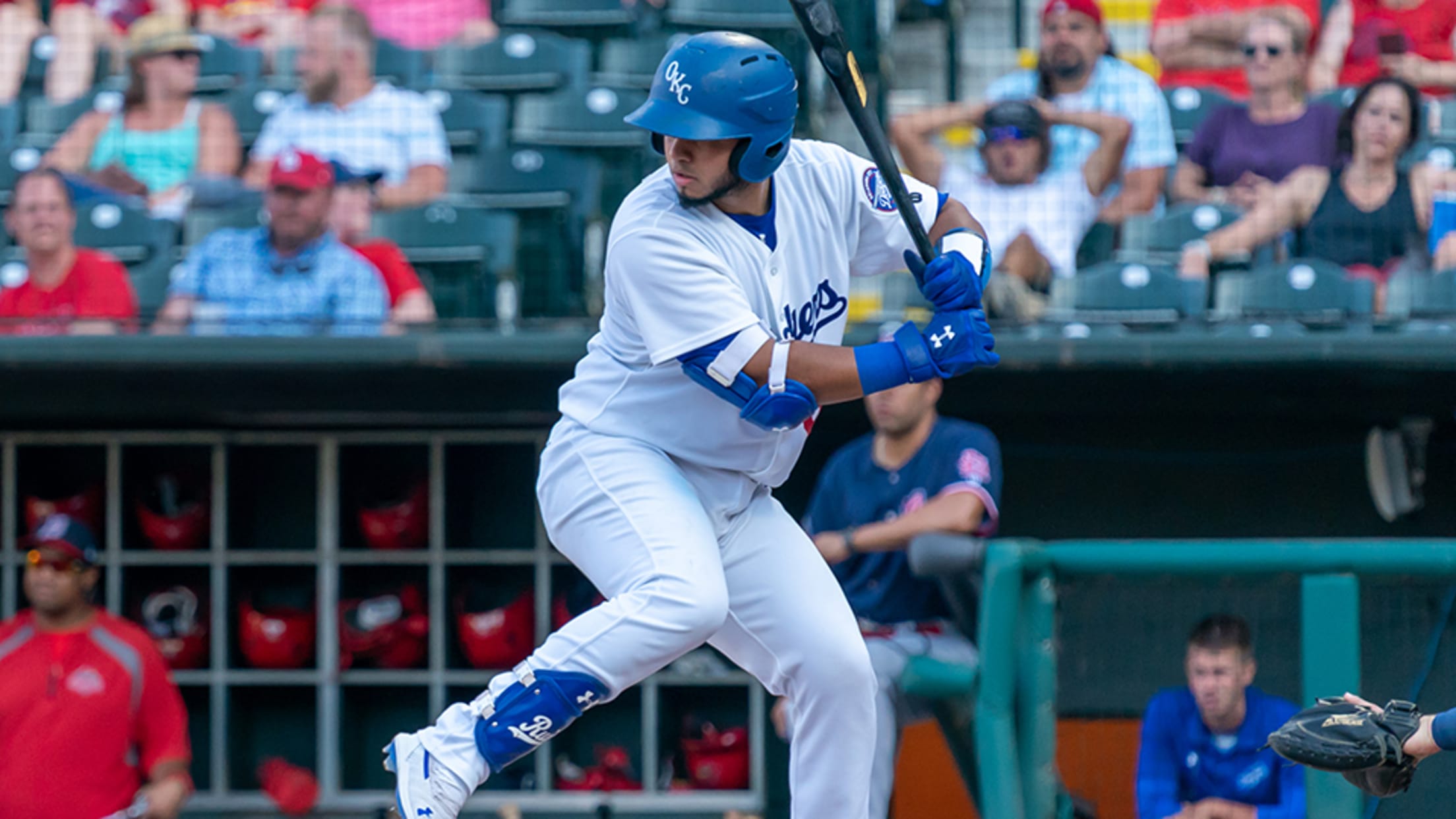 A trek from Double-A to Triple-A to the Majors seemed like a distinct possibility for Keibert Ruiz.That acceleration was put on hold Monday when the third-ranked Dodgers prospect was placed on the seven-day injured list retroactive to Sunday.
Ruiz quickly finds footing in Triple-A debut
Top Dodgers prospect homers, plates season-high four runs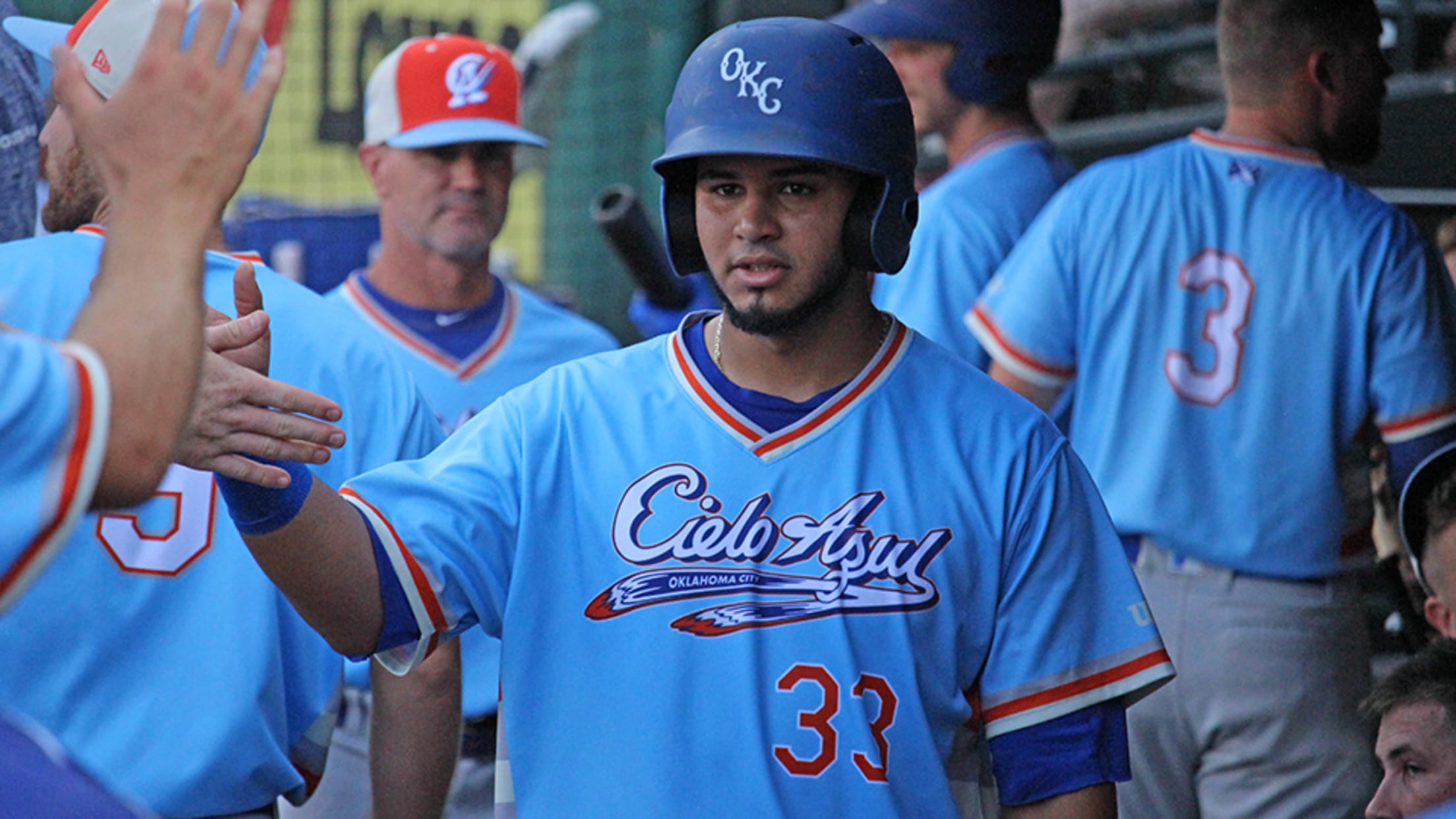 Keibert Ruiz looked neither nervous nor overmatched in his Triple-A debut. His new manager admitted that is exactly why he's there.The top Dodgers prospect homered, singled and drove in a season-high four runs on Sunday to power Oklahoma City past San Antonio, 12-8, at Chickasaw Bricktown Ballpark.
Dodgers promote Ruiz to Triple-A
Second-ranked catching prospect hit .254 with Double-A Tulsa
Keibert Ruiz is one step closer to the big leagues.The top Dodgers prospect was promoted to Triple-A Oklahoma City on Sunday after putting together a .254/.329/.330 slash line with four homers and 25 RBIs in 76 games with Double-A Tulsa.
Toolshed: Moving season continues
Top-100 prospects Gore, Robert, Lux could see new levels soon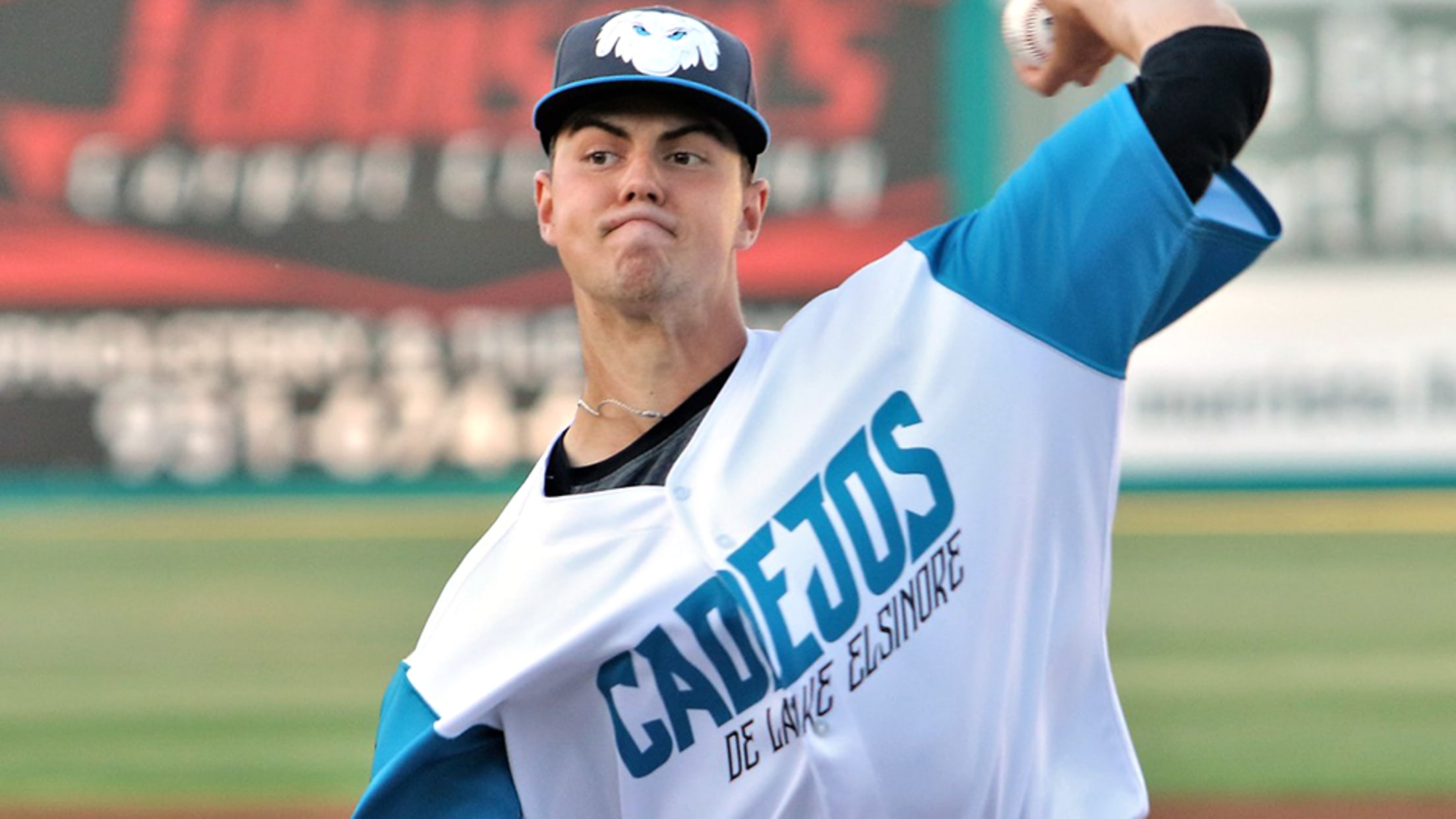 It's about that time.Every season around the All-Star breaks of the various Minor Leagues, prospects are promoted to take on new challenges. The thinking goes that half a season is a good sample size to determine how well players have handled their opening levels. It also allows those players to
Texas All-Star rosters feature loaded North
Six Top-100 prospects representing one division on June 25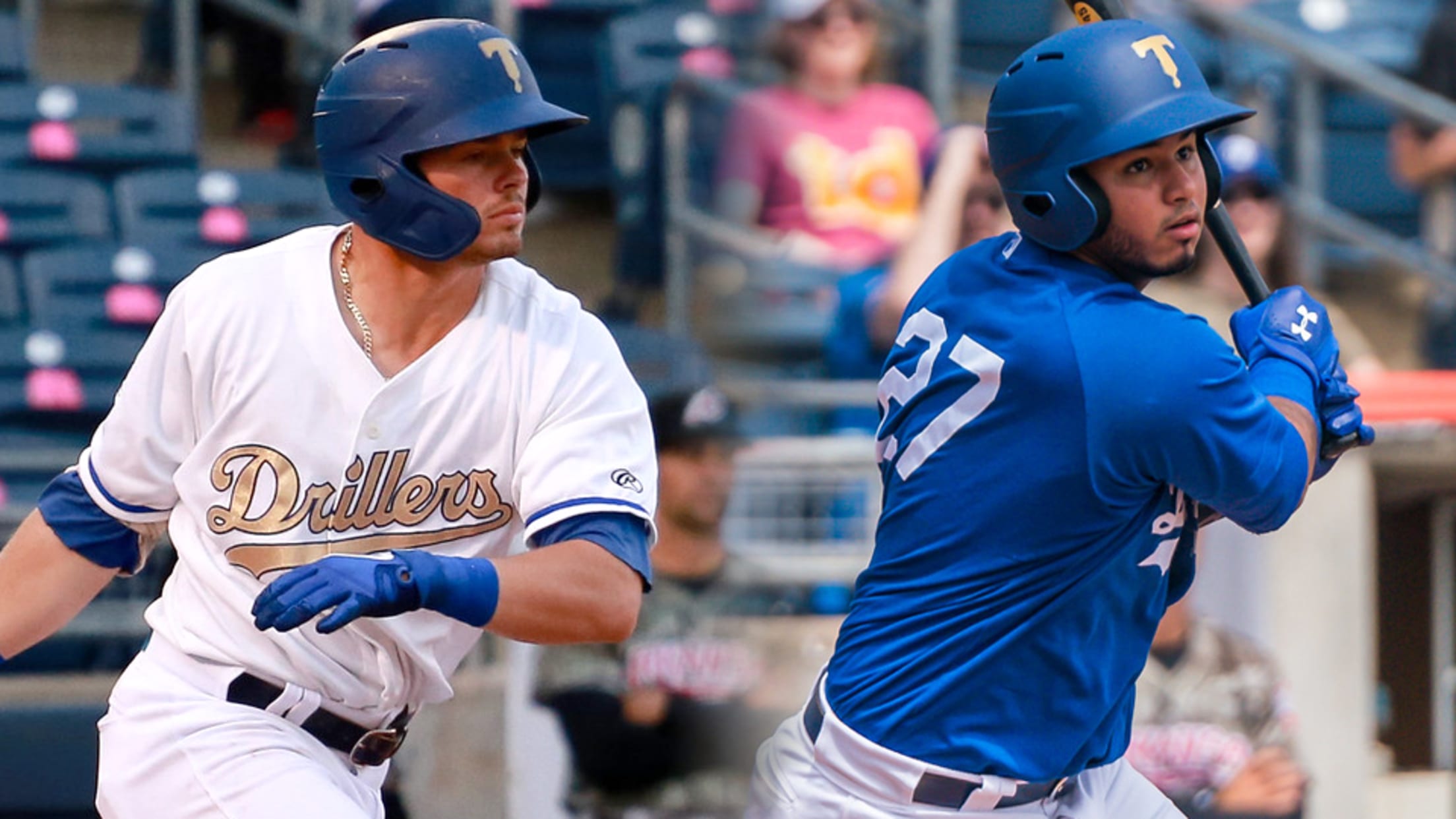 One look at the Texas League All-Star rosters reveals pretty quickly that the North Division has the most loaded of the two on paper. But they still have to play the game on the field.Six Top-100 prospects will represent the North at the Texas League All-Star Game in Tulsa on
Drillers' Ruiz stays hot with four hits
Top Dodgers prospect belts homer, reaches five times in rout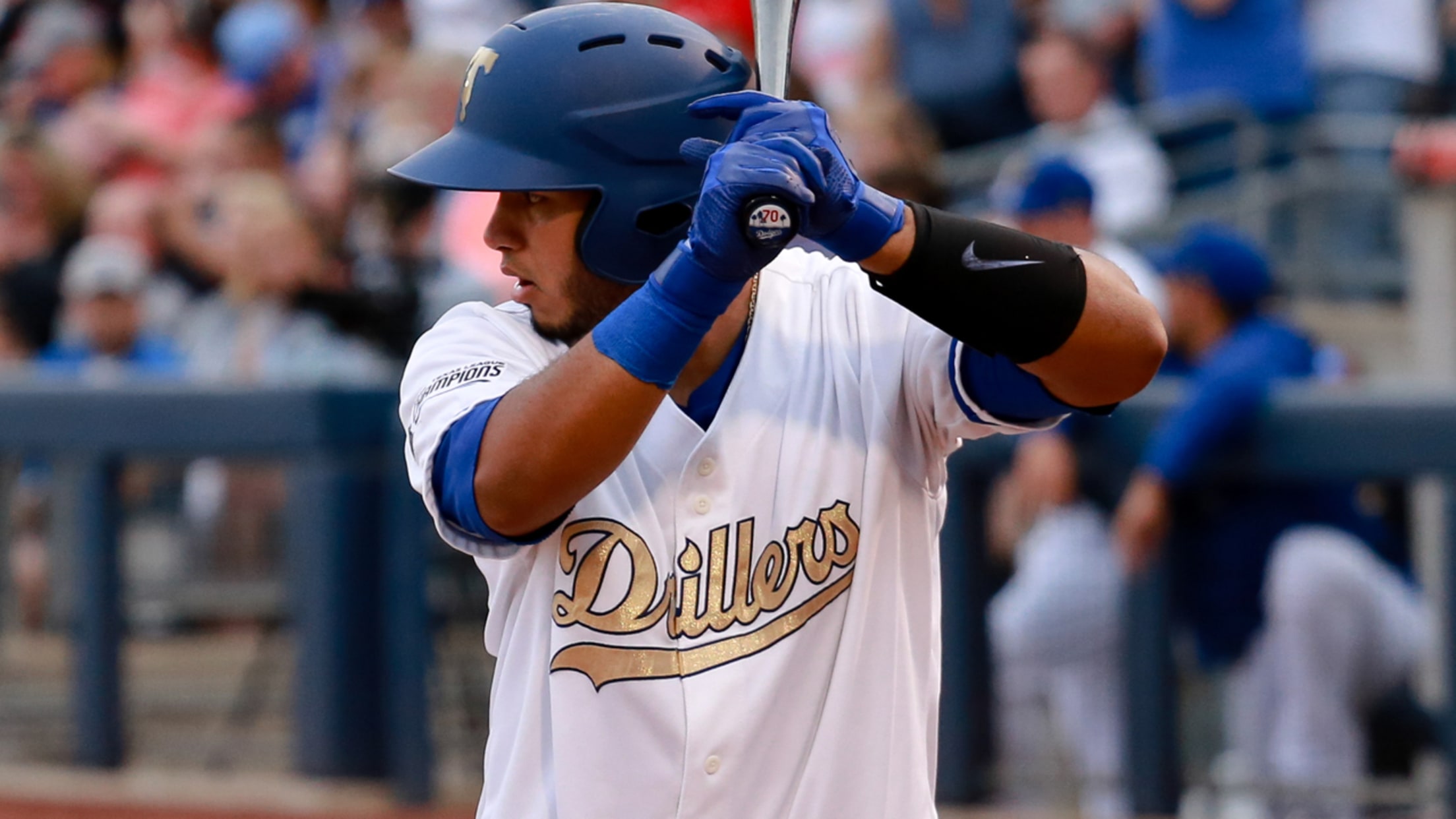 Keibert Ruiz batted .243 with a .598 OPS in April. His tear through May is making that seem like a distant memory.Baseball's No. 32 overall prospect homered on a 4-for-4 night, reaching base five times as Double-A Tulsa drilled Arkansas, 8-2, at ONEOK Field.
Prospect Roundup: Games of April 20
Dodgers' Ruiz slugs first '19 homer; Rays' Hernandez busts out
Dodgers C Keibert Ruiz, Double-A Tulsa: 2-for-4, HR, 3 RBIs, R -- The top Dodgers prospect blasted his first homer of the season, a three-run shot in the third inning that gave the Drillers a short-lived lead. He singled in the fifth, but 19th-ranked Omar Estevez was thrown out at the
Dodgers Prospect Primer: Verdugo ready
Ruiz, Gonsolin, Santana all steadily rising through LA's system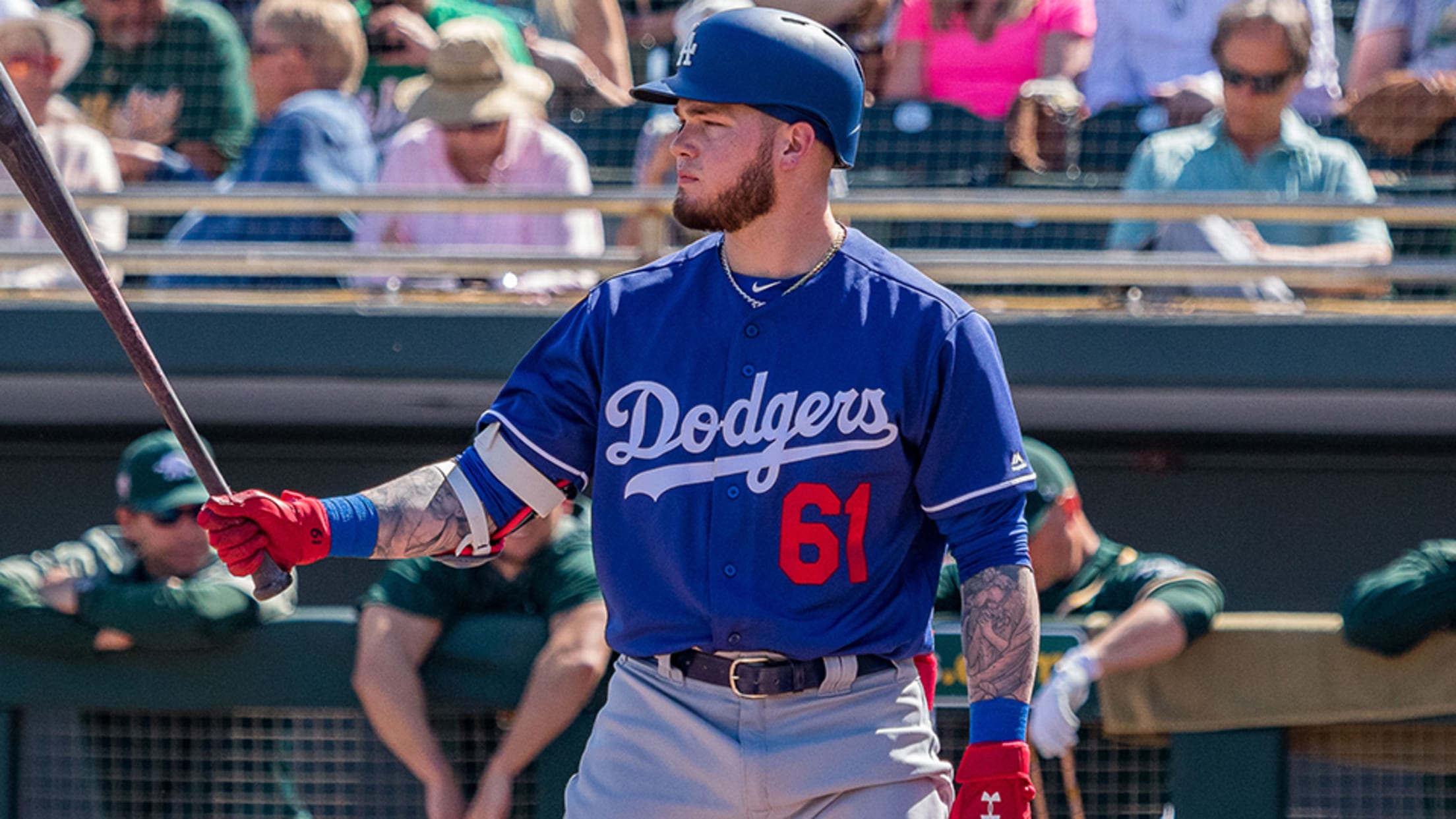 Some players are on the verge of stardom, others are entering a crucial phase of their development and still others are getting their first tastes of full-season ball. With the 2019 season approaching, MiLB.com takes a look at the most intriguing prospects from each MLB organization.Major League-ready: Alex Verdugo, OFVerdugo
Dodgers reassign Ruiz to Minor League camp
No. 36 overall prospect batted .183; Rockies send down Welker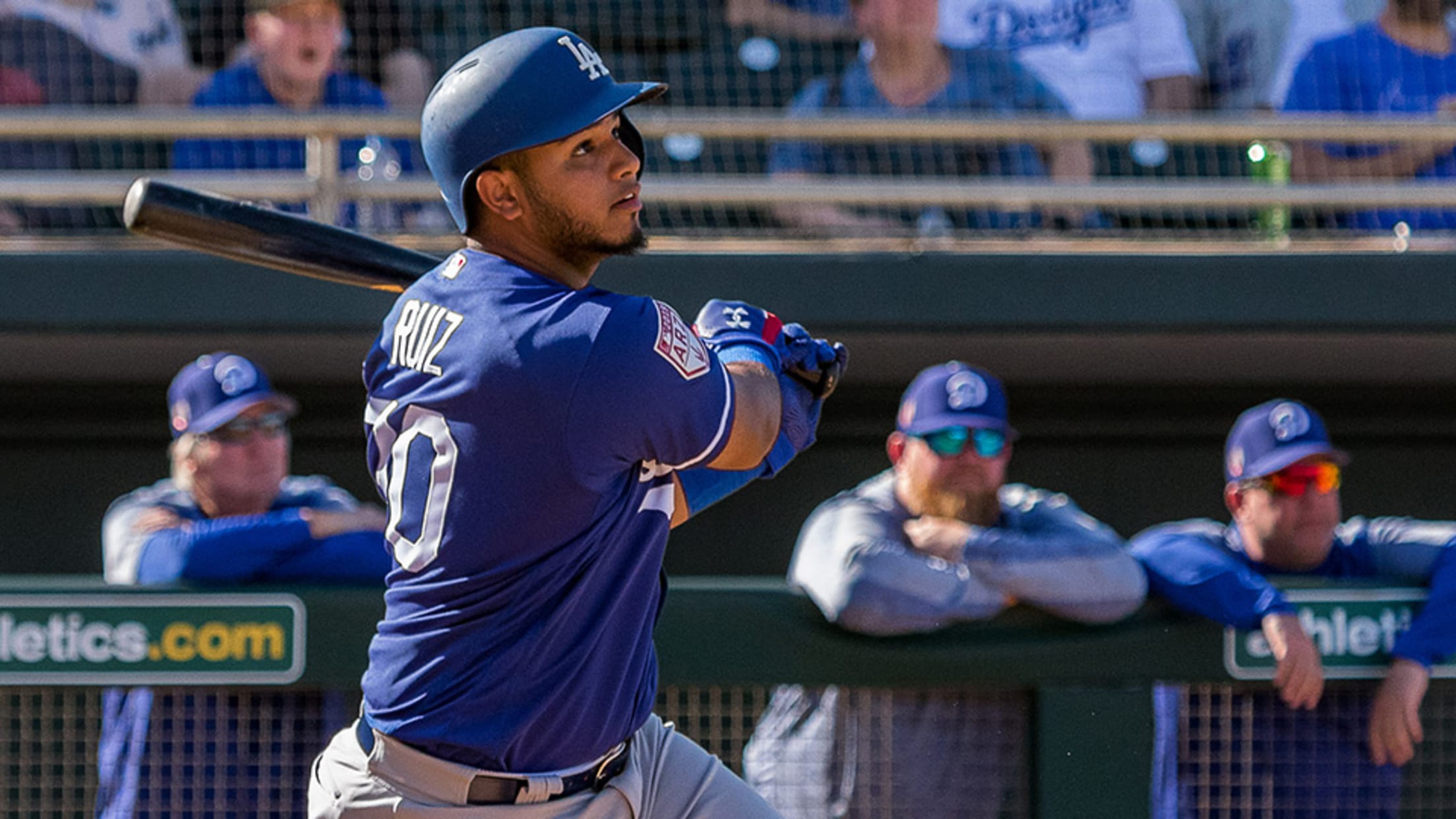 The Dodgers have long been aggressive exposing No. 2 prospectKeibert Ruiz to older talent, and this Spring Training was no different for the 20-year-old catcher. His latest taste of big league camp, though, is over.Ruiz, baseball's 36th-ranked overall prospect, was among the Dodgers' latest batch of spring cuts on Monday.
Toolshed: 40-man roster protection preview
A system-by-system rundown of ranked Rule 5-eligible prospects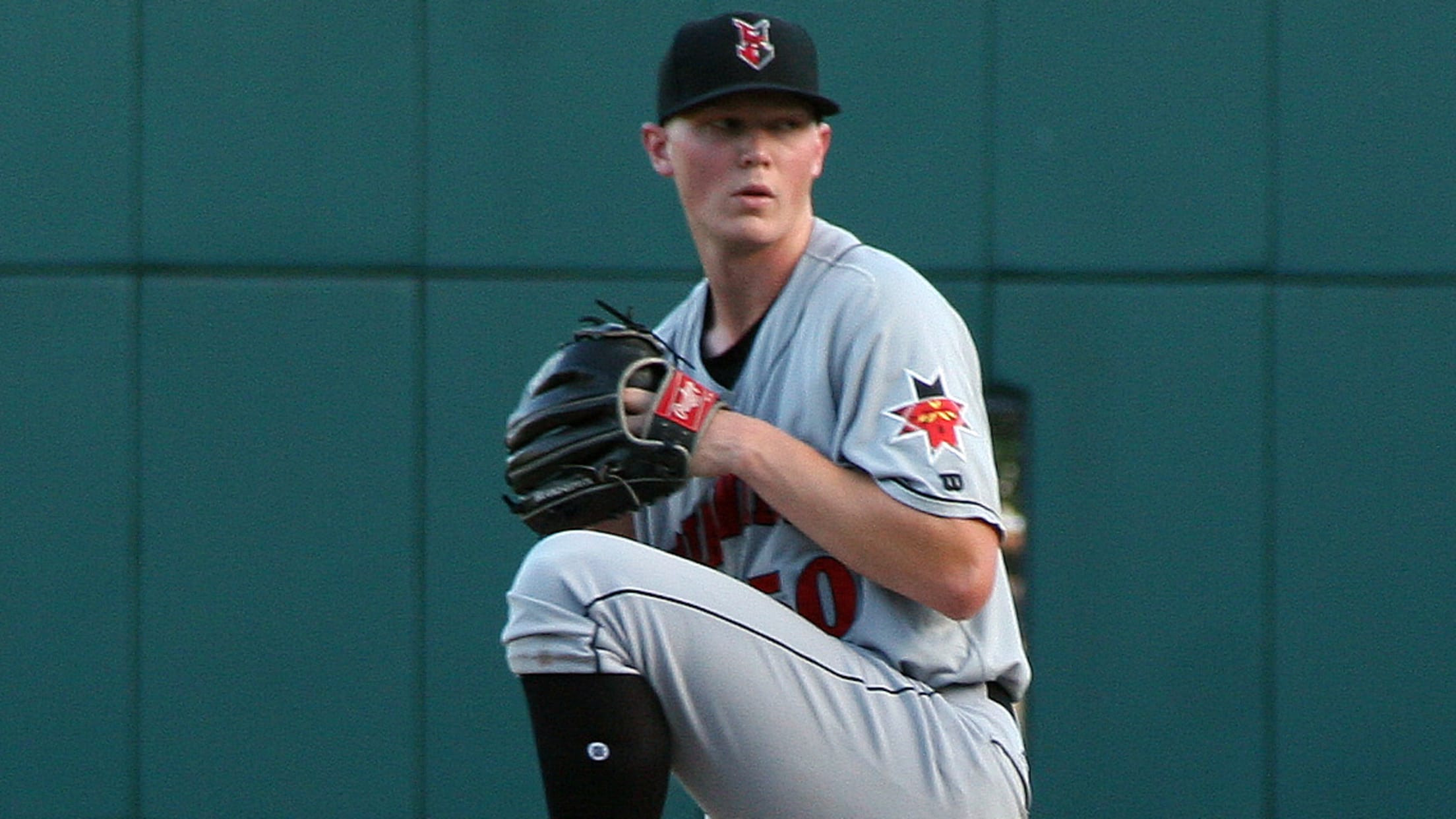 With a single transaction, a bunch of prospects are about to take big steps in their careers, while others will be left to await their fate.Next Tuesday, Nov. 20, brings the deadline in which organizations must protect eligible players from the Rule 5 Draft by adding them to their 40-man
Ruiz walks off Drillers in TL Finals opener
No. 2 Dodgers prospect drives home game-winning run in 10th
Double-A Tulsa manager Scott Hennessey admits his squad may have escaped ONEOK Field with an unexpected victory Tuesday night. Needing just two more to win the Texas League championship, the Drillers aren't apologizing.Held to just two hits through nine innings, Tulsa broke through with three in the 10th including a
Ruiz drills pair of dingers for Tulsa
Dodgers No. 2 prospect records third multi-homer game in 2018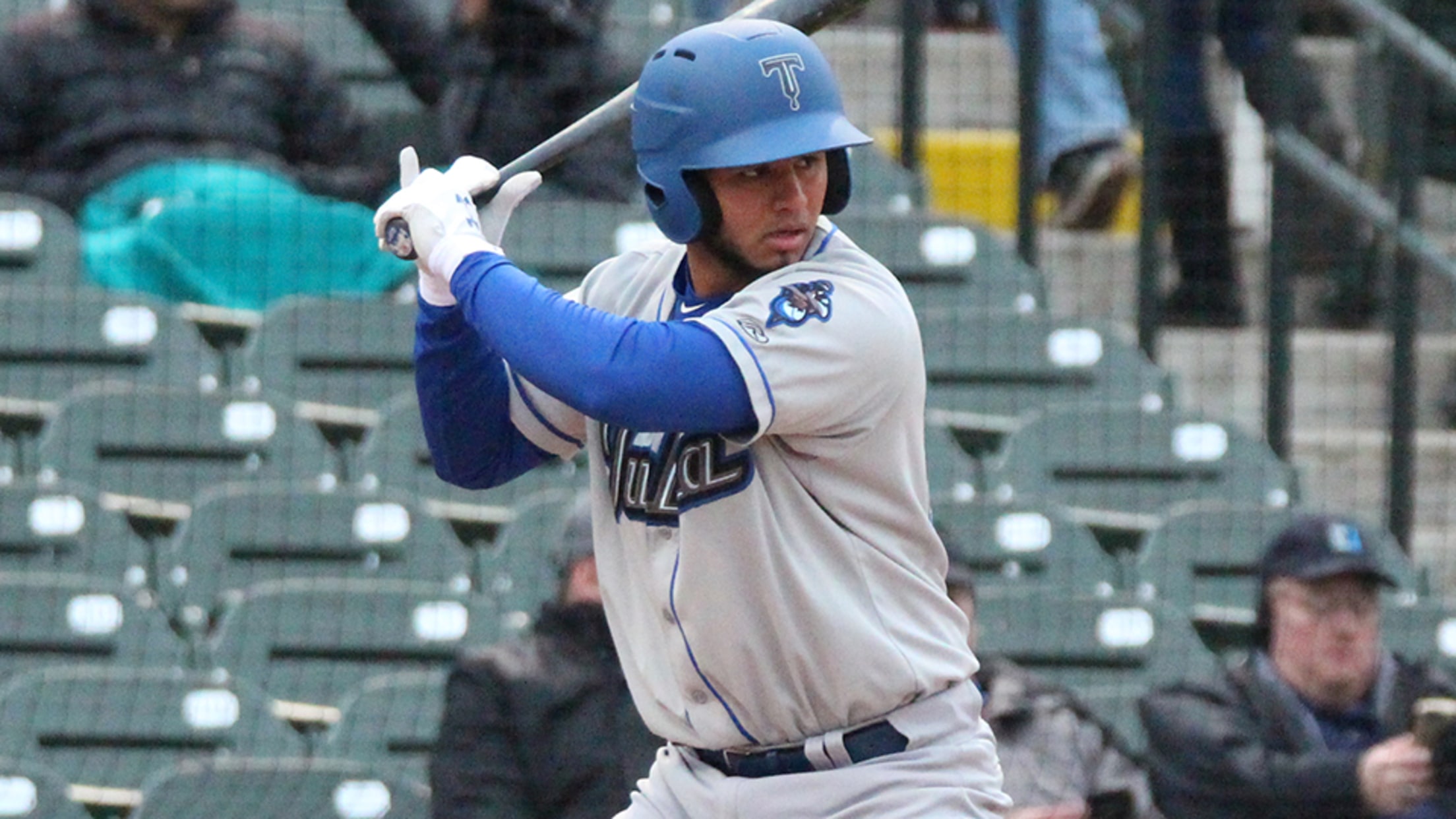 Keibert Ruiz hasn't risen through the ranks of the Dodgers system on power alone. His potential behind the plate as a top-five catching prospect often outshadows his ability at the dish.But when Los Angeles' second-ranked prospect has tapped into his power game in 2018, the results have come in bunches.
Drillers' Ruiz proves dual power threat
Dodgers No. 2 prospect homers from both sides, plates four runs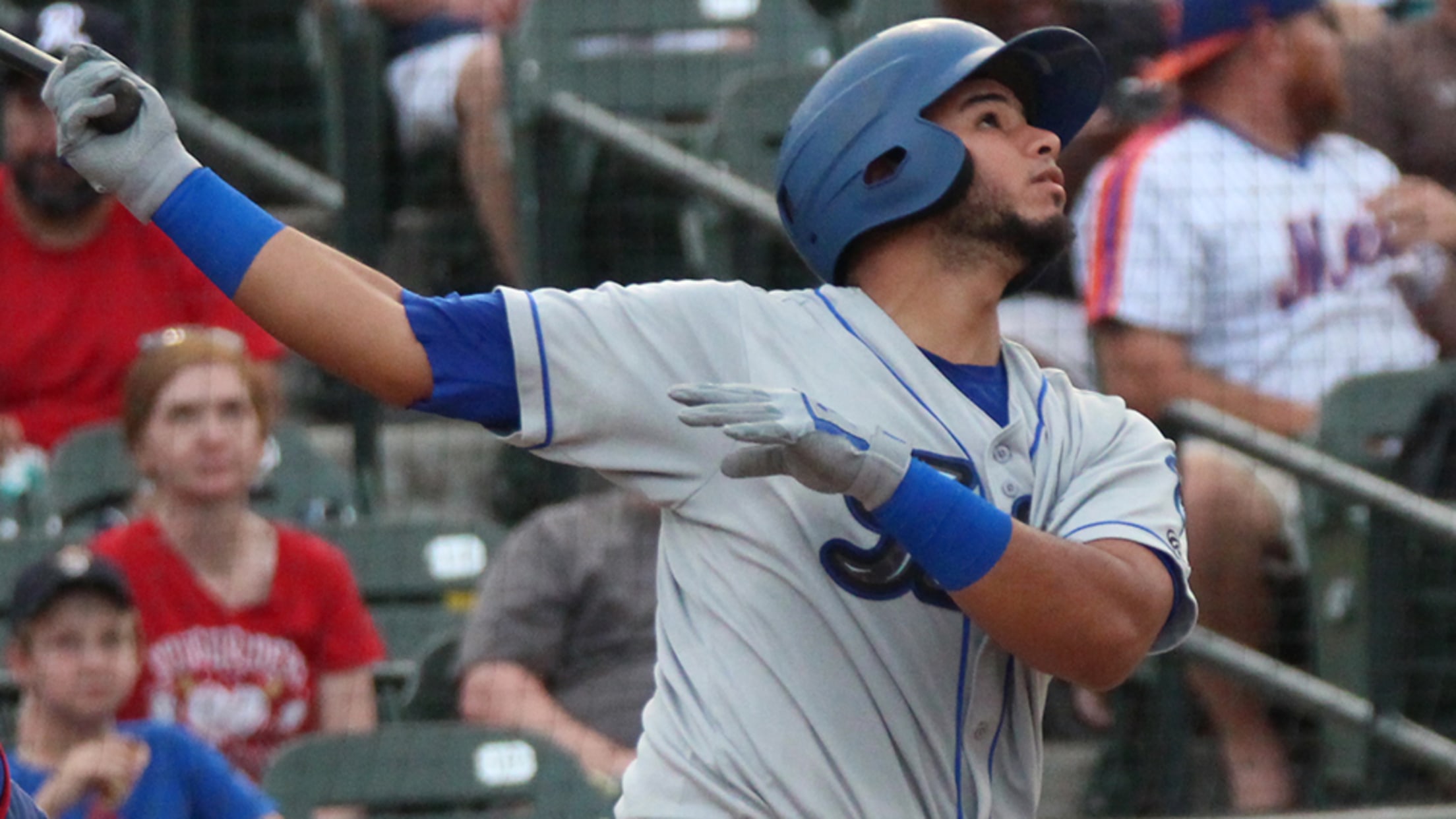 What Keibert Ruiz is doing for Double-A Tulsa at 19-year-old is impressive enough. The Drillers' catching phenom is always a threat to put together a performance that can "wow" his coaches, teammates and opponents. Thursday was one of those games.The Dodgers No. 2 prospect homered from both sides of the plate,