Dodgers Can't Quiet Chihuahuas in Loss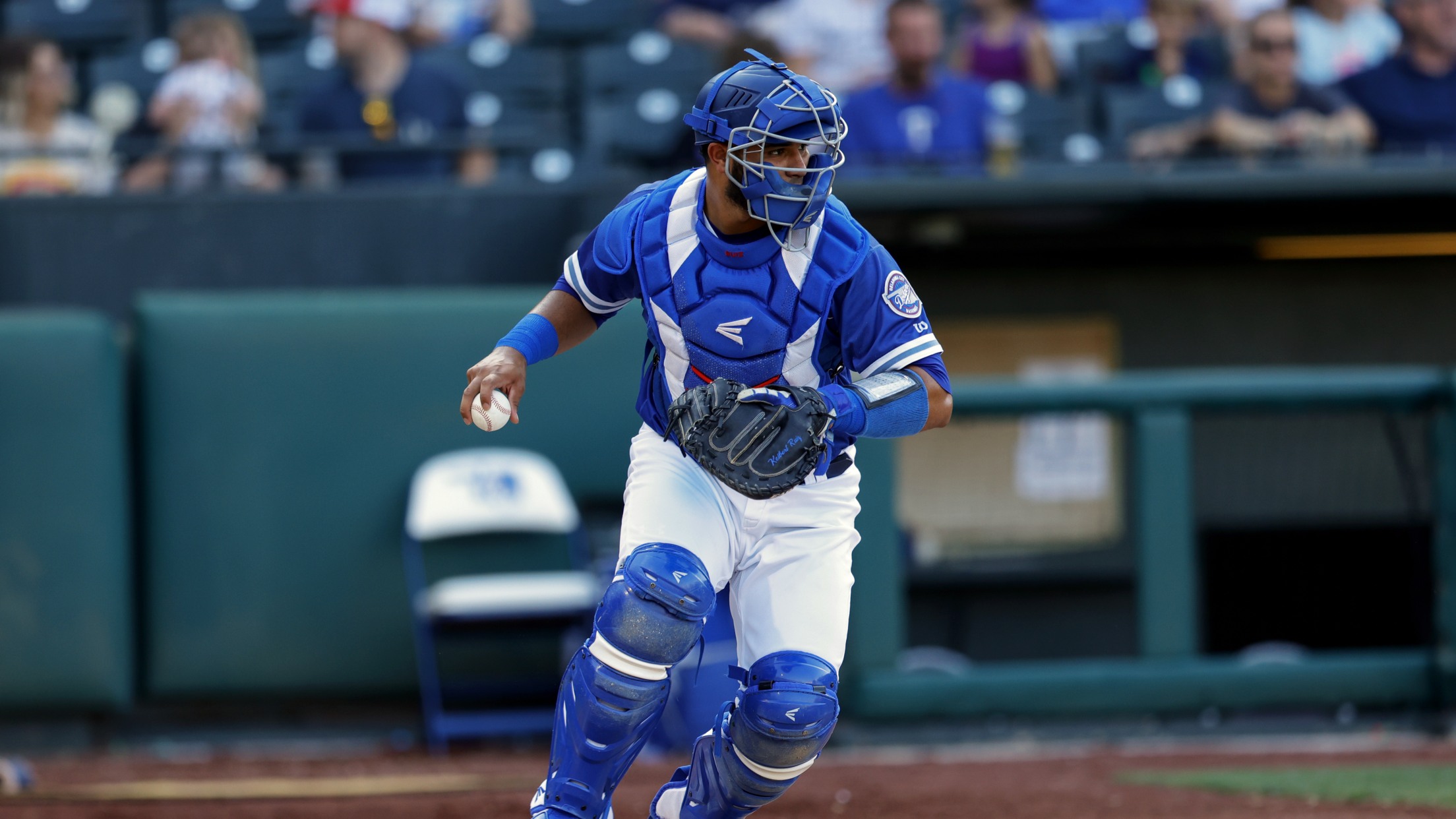 Keibert Ruiz tied his career high with four hits Thursday night. (Eddie Kelly/ProLook Photos)
El Paso – 15 OKC Dodgers – 8 Thursday, July 8, 2021 – Southwest University Park – El Paso, Texas Game Summary: The El Paso Chihuahuas jumped out to a 7-0 lead through two innings and kept adding on, sending the Oklahoma City Dodgers to a 15-8 loss Thursday night
El Paso – 15
OKC Dodgers – 8
Thursday, July 8, 2021 – Southwest University Park – El Paso, Texas
Game Summary: The El Paso Chihuahuas jumped out to a 7-0 lead through two innings and kept adding on, sending the Oklahoma City Dodgers to a 15-8 loss Thursday night to open their series Southwest University Park. El Paso (24-29) scored in seven of their eight trips to the plate, including four runs in the first inning and three more runs in the second inning. The Dodgers (28-27) closed within three runs at 8-5 in the fourth inning and 9-6 in the sixth inning, but each time El Paso scored in the bottom of the frame to extend the lead. The teams combined for seven homers, with Cristian Santana, Zach Reks and Keibert Ruiz each going deep for OKC.
Of Note:
-The Dodgers have now lost three straight games as well as five of their last six, immediately following a stretch in which they won 12 of 14 games. Thursday's loss also snapped a streak of five straight wins in series openers and was just the team's fourth loss in the last 18 road games.
-Keibert Ruiz tied his career high with four hits, going 4-for-5 with a home run, double and two RBI. After flying out in his first at-bat, he picked up hits in each of his last four at-bats. It's the sixth four-hit game of Ruiz's career and his first since May 16, 2019 with Double-A Tulsa against Arkansas. In seven games against El Paso this season, Ruiz is now 10-for-25 with six home runs and 10 RBI.
-Zach Reks finished 3-for-5 with a home run and three runs scored. He also tied his season high with three RBI, marking the second time in the last four games he notched a three hit, three RBI performance.
-Cristian Santana went 2-for-5 with his second home run of the season. Santana has hit safely in a season-best five straight games, going 7-for-20.
-The 15 runs allowed by OKC tied a season high, previously set May 7 in Round Rock. It was also the first time the Dodgers allowed four homers in a game since May 8 in Round Rock. Thursday marked just the second time this season the Dodgers scored at least seven runs but lost.
-The Dodgers allowed multiple runs in the first inning for a third straight game, as El Paso sent 10 batters to the plate and scored four runs despite collecting just two hits. The Chihuahuas drew four walks and also had one batter hit by a pitch. OKC starting pitcher Mike Kickham threw 38 pitches in the inning, but only 16 strikes. It was the fourth time in seven games in July the Dodgers allowed their opponent to score four-plus runs in one inning after allowing three such innings throughout all of June. It's also tied for the largest first inning by an opponent this season, as Round Rock also scored four runs on May 11.
What's Next: The Dodgers continue their series in El Paso at 8:05 p.m. CT Friday at Southwest University Park. Live radio coverage of each OKC Dodgers game begins 15 minutes before first pitch on AM 1340 "The Game," 1340thegame.com and through the free iHeartRadio or MiLB First Pitch apps. All OKC Dodgers games are also available streamed live on MiLB.TV with a subscription.