OKC Dodgers Announce Updated 2021 Schedule
Season to now begin May 6 after delay implemented by Major League Baseball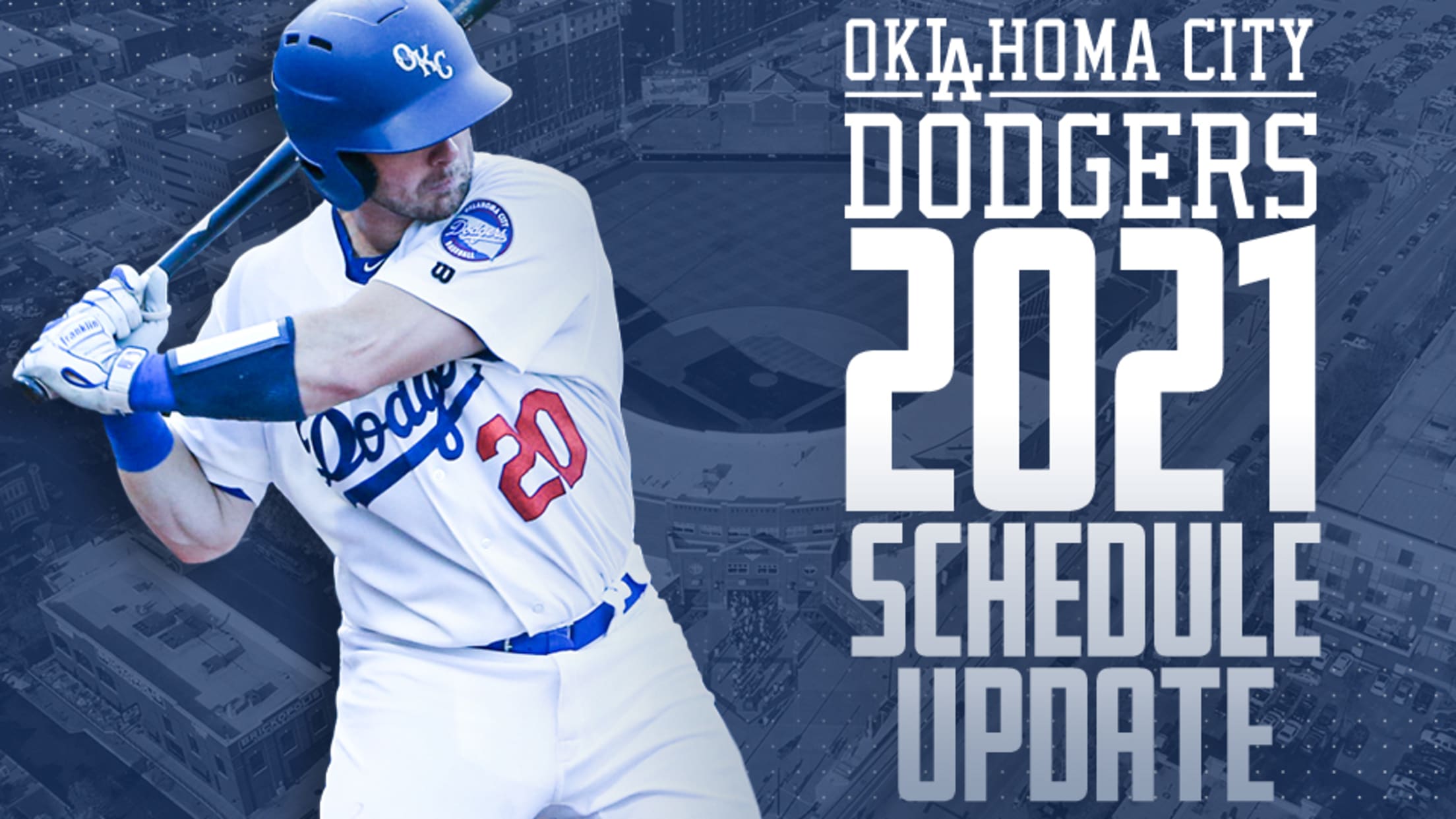 OKLAHOMA CITY – Major League Baseball has informed all 30 Triple-A teams their 2021 championship season will be delayed by four weeks due to health and safety reasons. As a result, the Oklahoma City Dodgers will now begin their season Thursday, May 6 with a home opener set for Thursday,
OKC Dodgers Announce 2021 Coaching Staff
Travis Barbary returns as manager; Staff also features OKC native Jamey Wright and former team manager Bill Haselman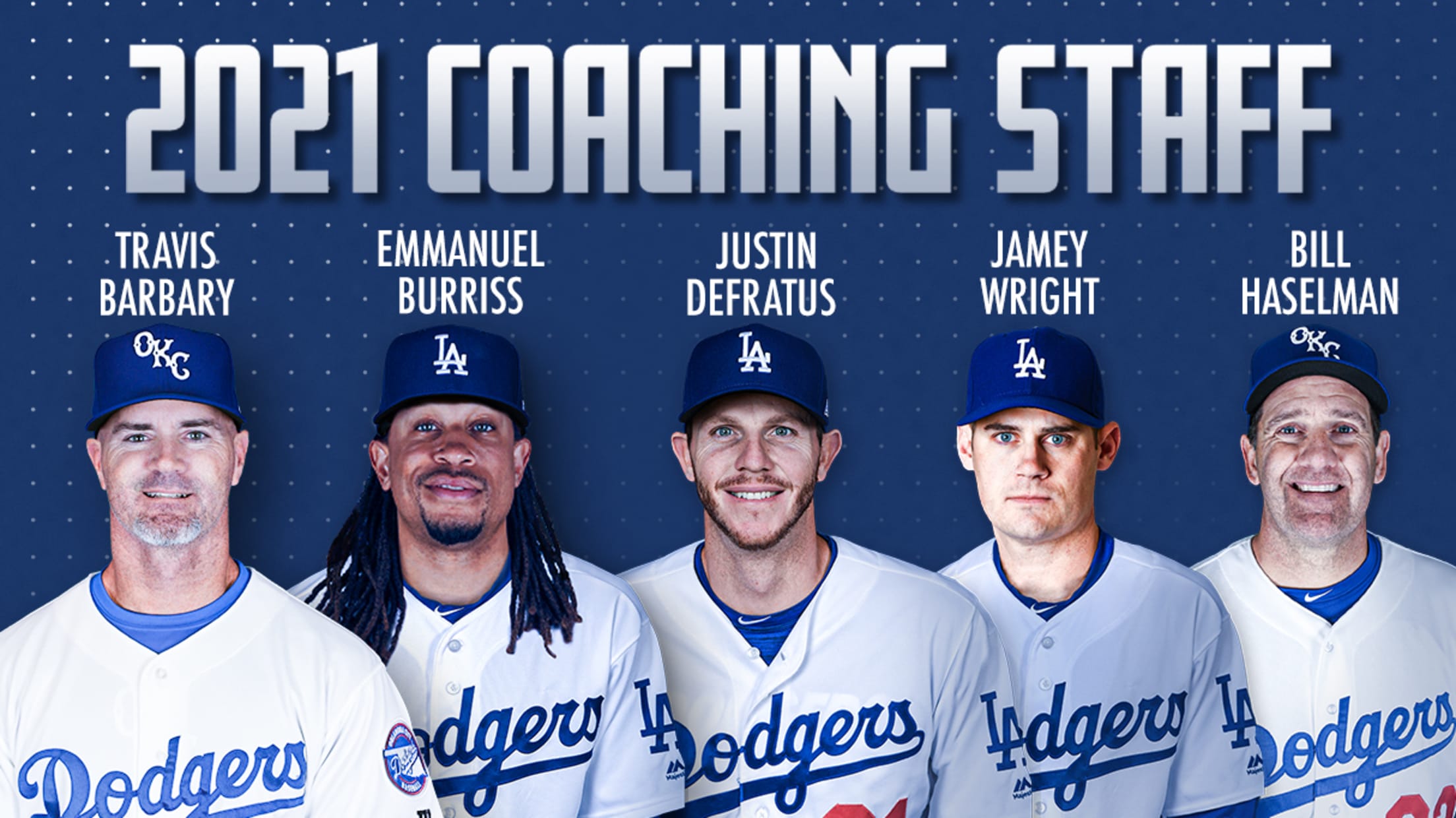 OKLAHOMA CITY – The Oklahoma City Dodgers, in conjunction with the Los Angeles Dodgers, have announced the 2021 OKC Dodgers field staff, led by manager Travis Barbary. Oklahoma City native and 19-year Major League veteran Jamey Wright will join the staff as pitching coach. Bill Haselman, who managed the OKC
Work from Home Plate at Chickasaw Bricktown Ballpark! 
Suites available for daily or weekly workplace rentals beginning Feb. 3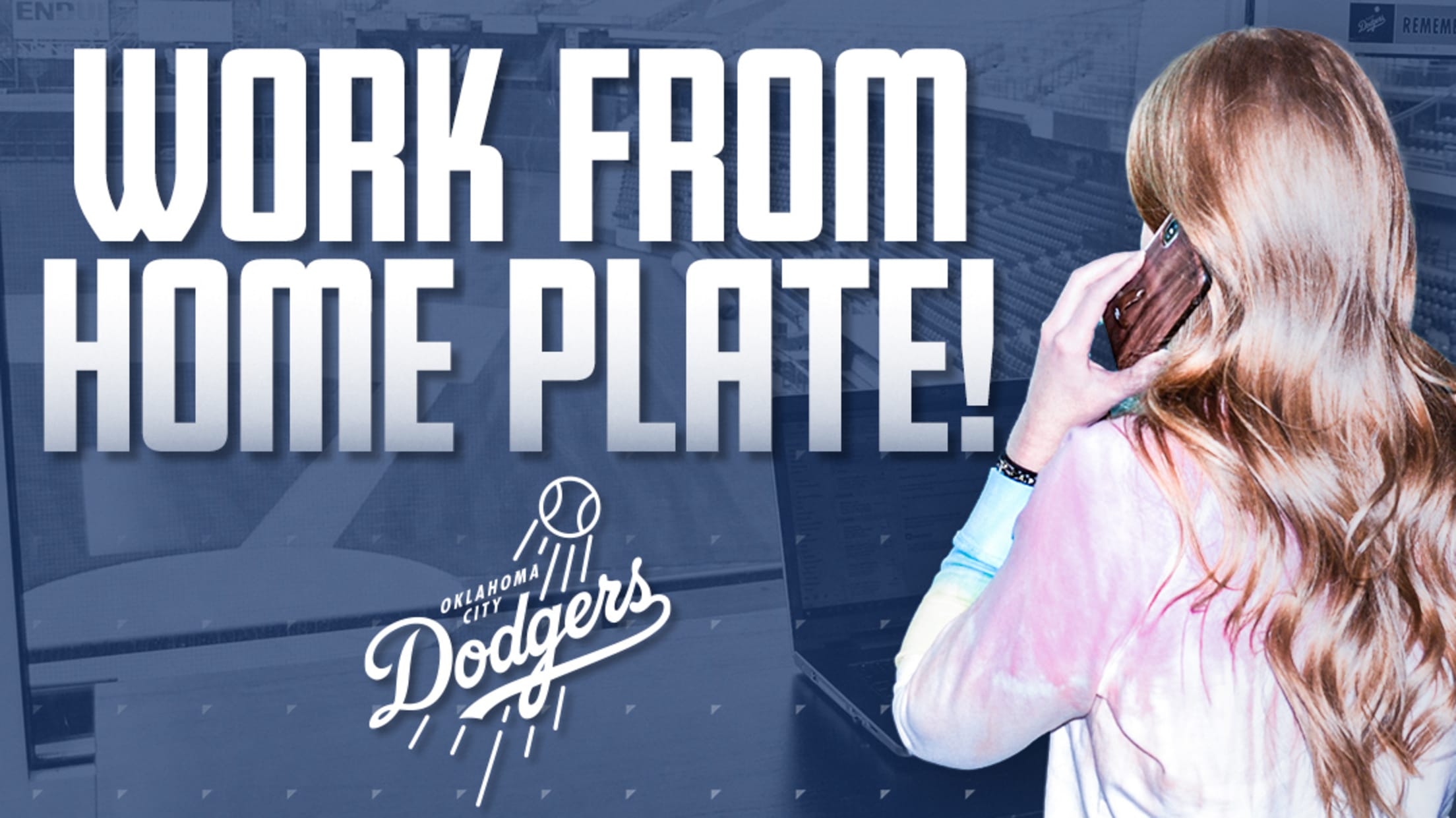 OKLAHOMA CITY – The Oklahoma City Dodgers are offering the opportunity for those who have been stuck in home offices for nearly a year to shift to a workplace with a view where the grass is truly greener. Beginning Feb. 3, luxury suites at Chickasaw Bricktown Ballpark will be available
Registration Open for 2021 OKC Dodgers MVP Program
STEM-based education program available to all Oklahoma third- and fourth-grade classrooms thanks to partners Devon Energy and Olsson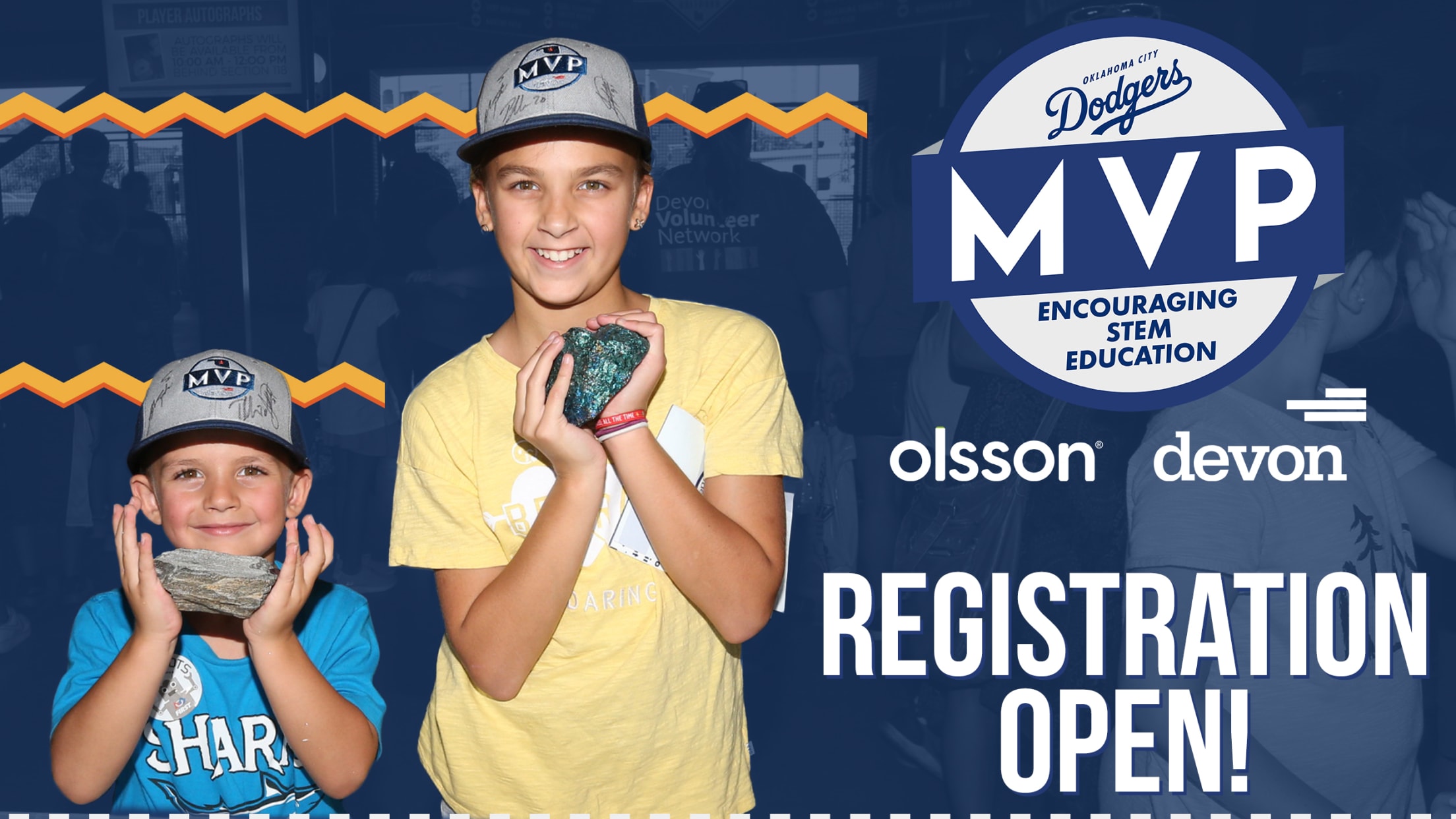 OKLAHOMA CITY – The free, statewide Oklahoma City Dodgers MVP Program: Encouraging STEM Education enters its fifth year in 2021 and all third- and fourth-grade teachers and classrooms in Oklahoma are eligible to register now and participate thanks to partners Devon Energy and Olsson. The OKC Dodgers MVP Program encourages
LifeShare WinterFest and Snow Tubing Canceled
Annual event canceled due to impact of COVID-19
OKLAHOMA CITY – The 2020 edition of LifeShare WinterFest at Chickasaw Bricktown Ballpark has been canceled due to the continually shifting climate surrounding the COVID-19 pandemic. "While we are confident in our ability to host a safe and exciting event, there is significant cost involved with preparing the ballpark for
Chickasaw Bricktown Ballpark Named Winner of  Ballpark Digest's Best of the Ballparks Competition  
Venue voted as top Triple-A ballpark in the country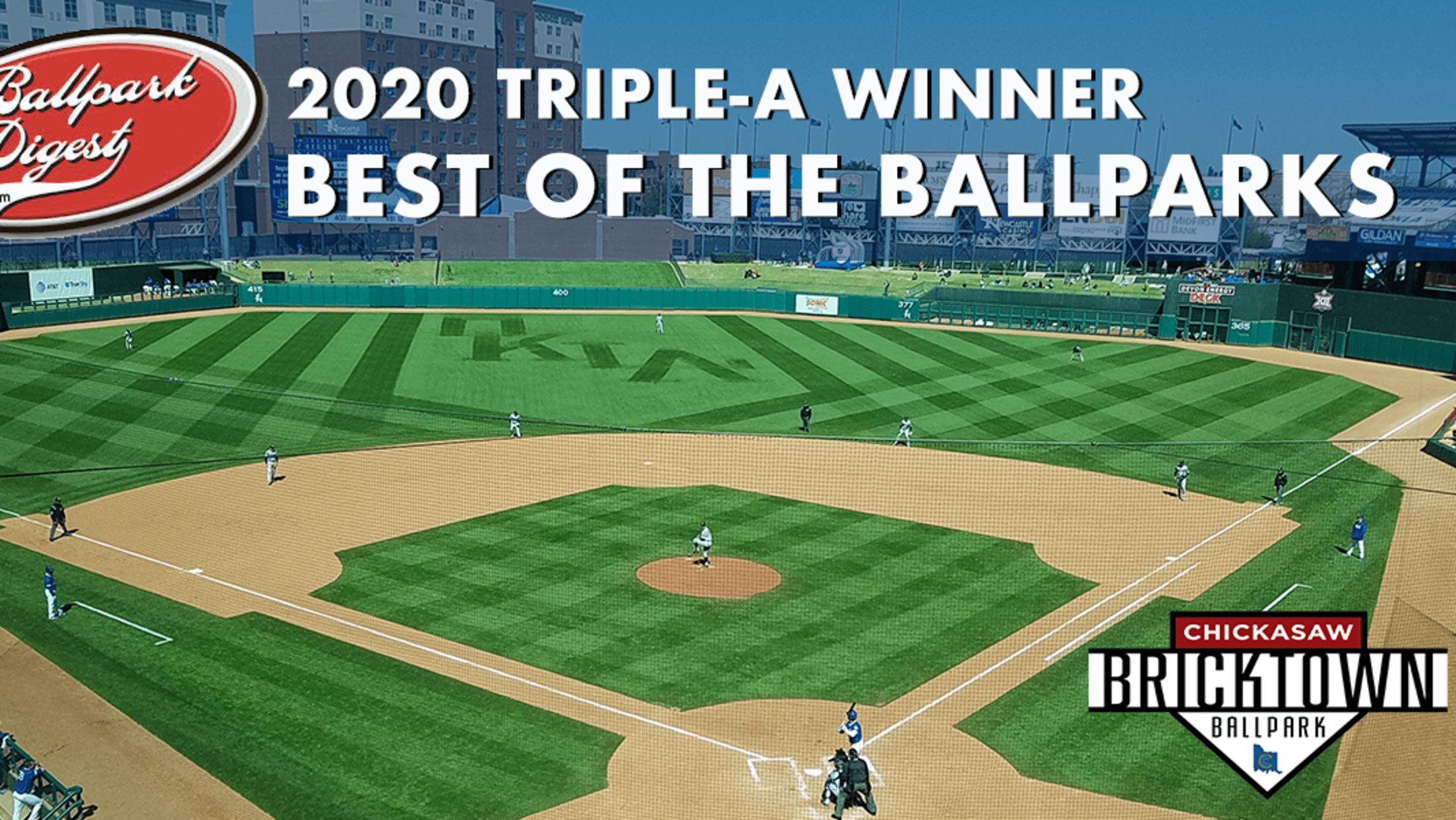 OKLAHOMA CITY – Chickasaw Bricktown Ballpark, home of the Oklahoma City Dodgers and professional baseball in Oklahoma City since 1998, has won the 2020 Triple-A Best of the Ballparks competition presented by Ballpark Digest. The contest involved all 30 Triple-A teams in a bracket style competition staged over a span
OKC Dodgers Announce Details Regarding the Cancellation of the 2020 Baseball Season
All 2020 ticketholders will be contacted individually to discuss ticket options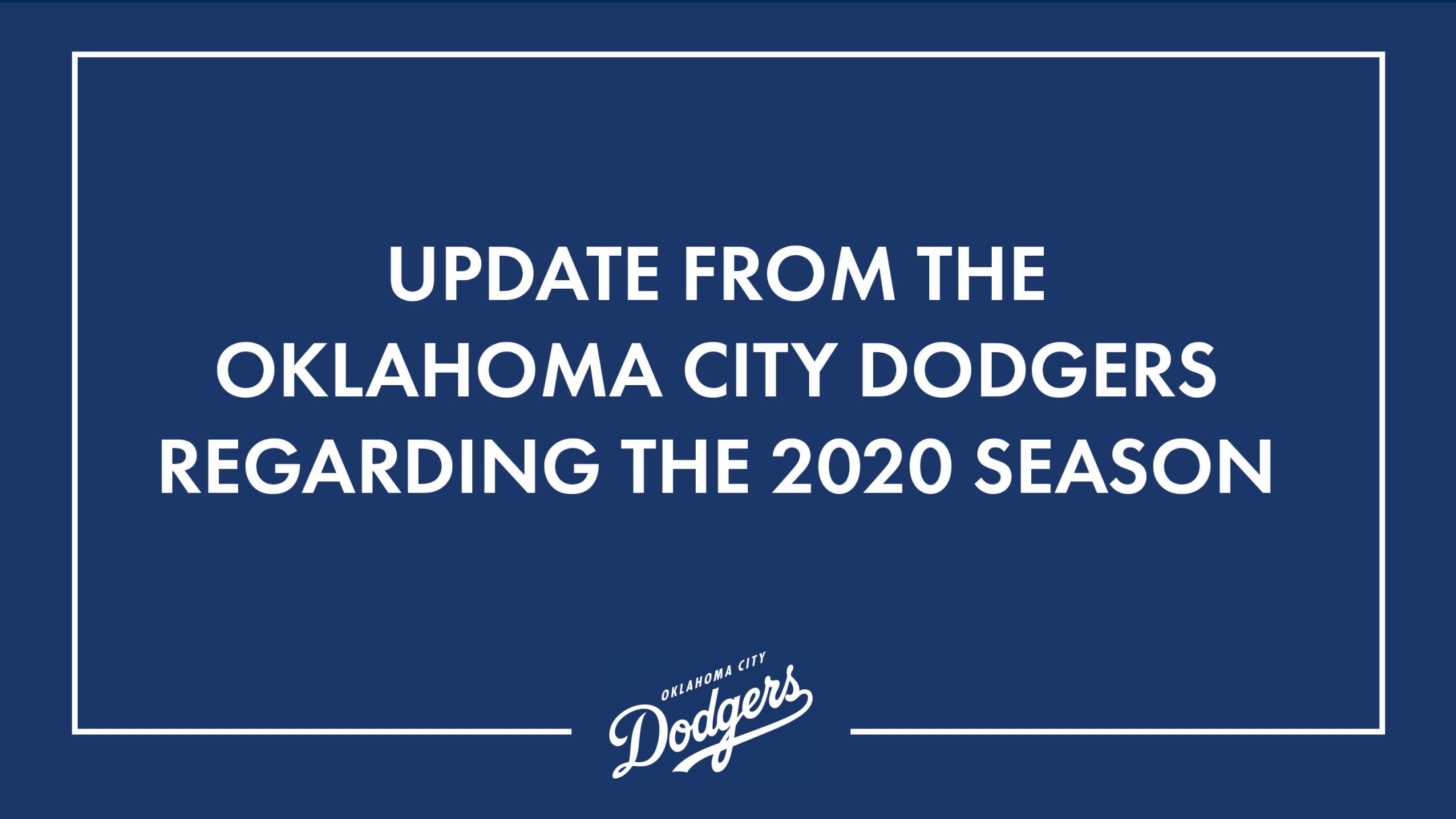 OKLAHOMA CITY – In accordance with the decision made by Major League Baseball and Minor League Baseball Tuesday, the 2020 Oklahoma City Dodgers season has been canceled due to the COVID-19 pandemic. "Although we are saddened, we fully support the decision made by Major League Baseball and Minor League Baseballto
Letter to Our Fans
Update published June 11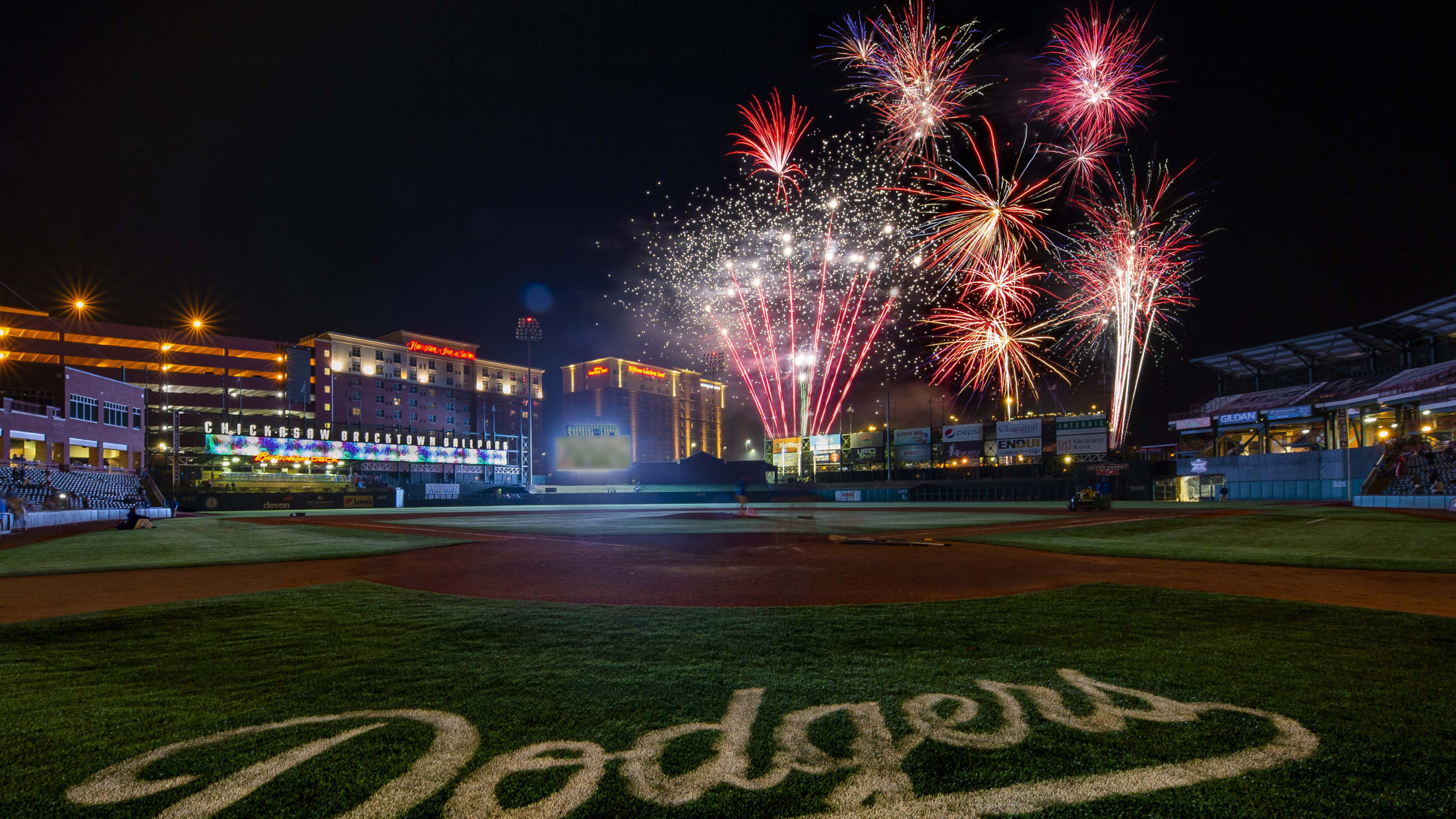 Dear Oklahoma City Dodgers Fans,
Registration Open for OKC Dodgers Rookie League Fall Season
Youth baseball league formed in 2018 in partnership with OKC Parks and Recreation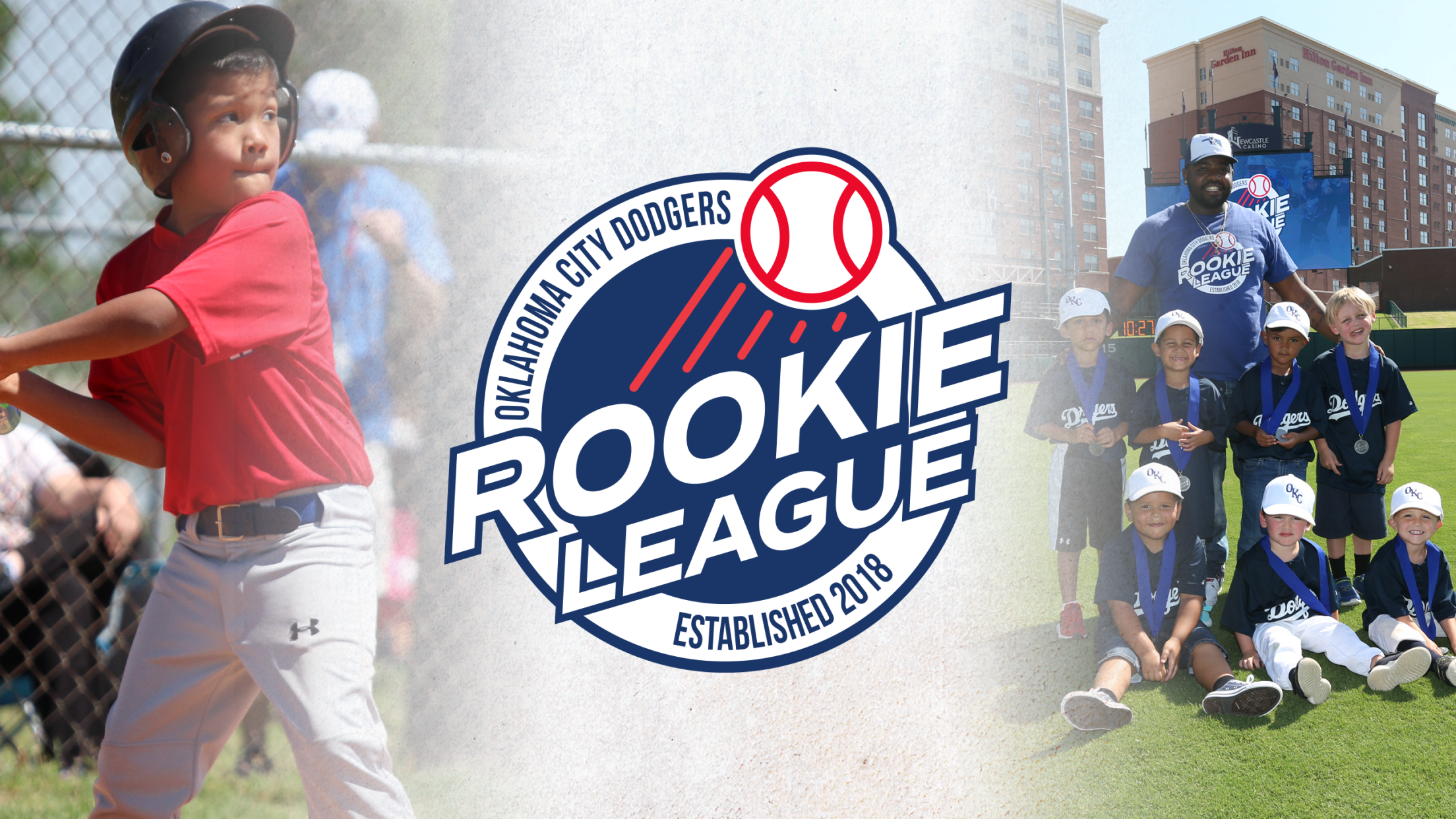 OKLAHOMA CITY – Area youth baseball players can register now to participate in the upcoming third season of the Oklahoma City Dodgers Rookie League, which is scheduled to begin Sept. 12. The youth baseball league formed in 2018 in partnership with Oklahoma City Parks and Recreation to increase youth baseball
The First Five Seasons, Vol. 2 — Team Moments
Highlighting the best team accomplishments during the first five seasons of the OKC Dodgers era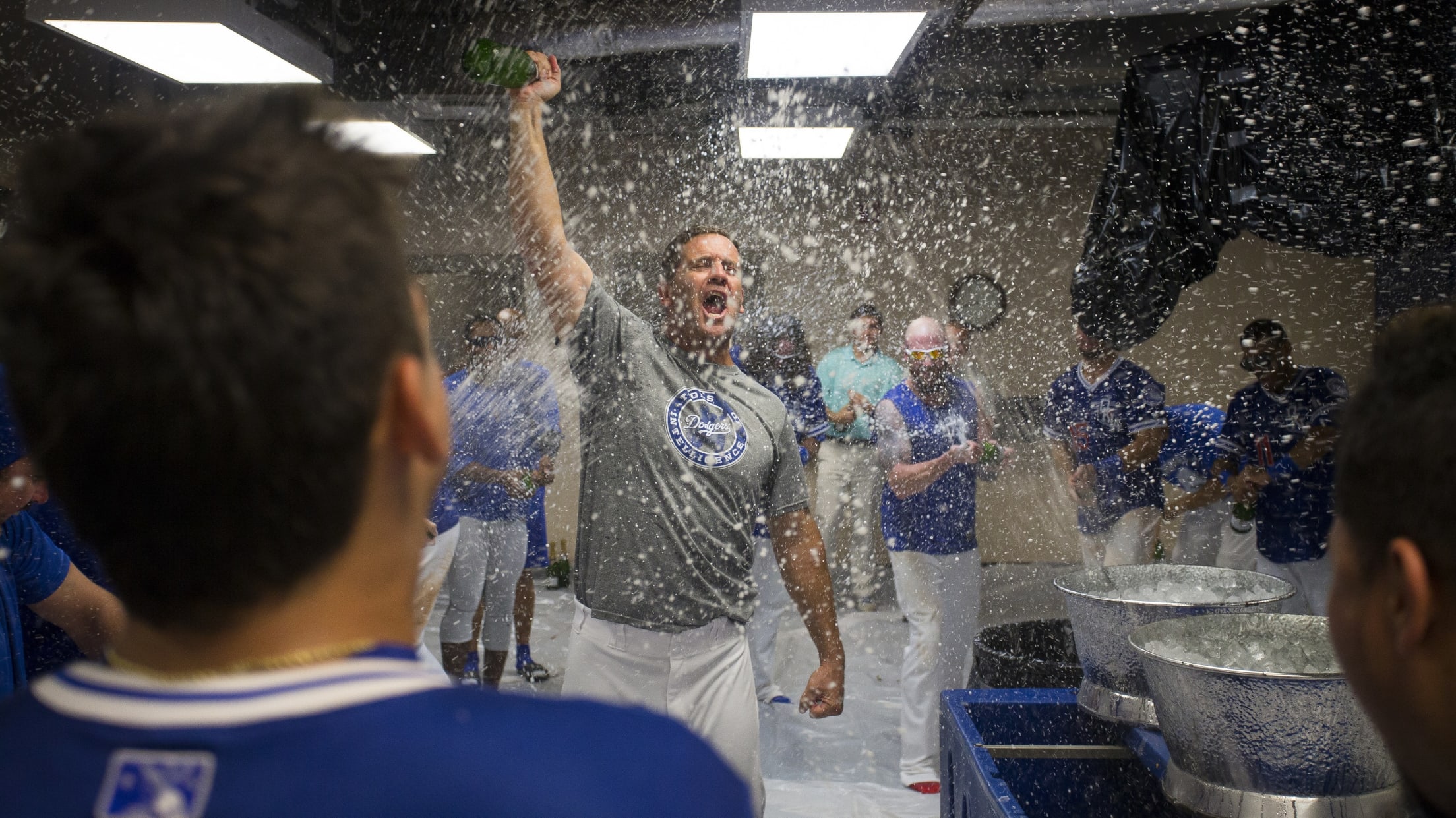 Welcome back to our retrospective about the first five seasons of the Dodgers affiliation in OKC. In case you missed Vol. 1, we broke things down by the numbers. In this edition we will take a look at the top five team moments. This list does not include individual games,
The First Five Seasons, Vol. 1 — By the Numbers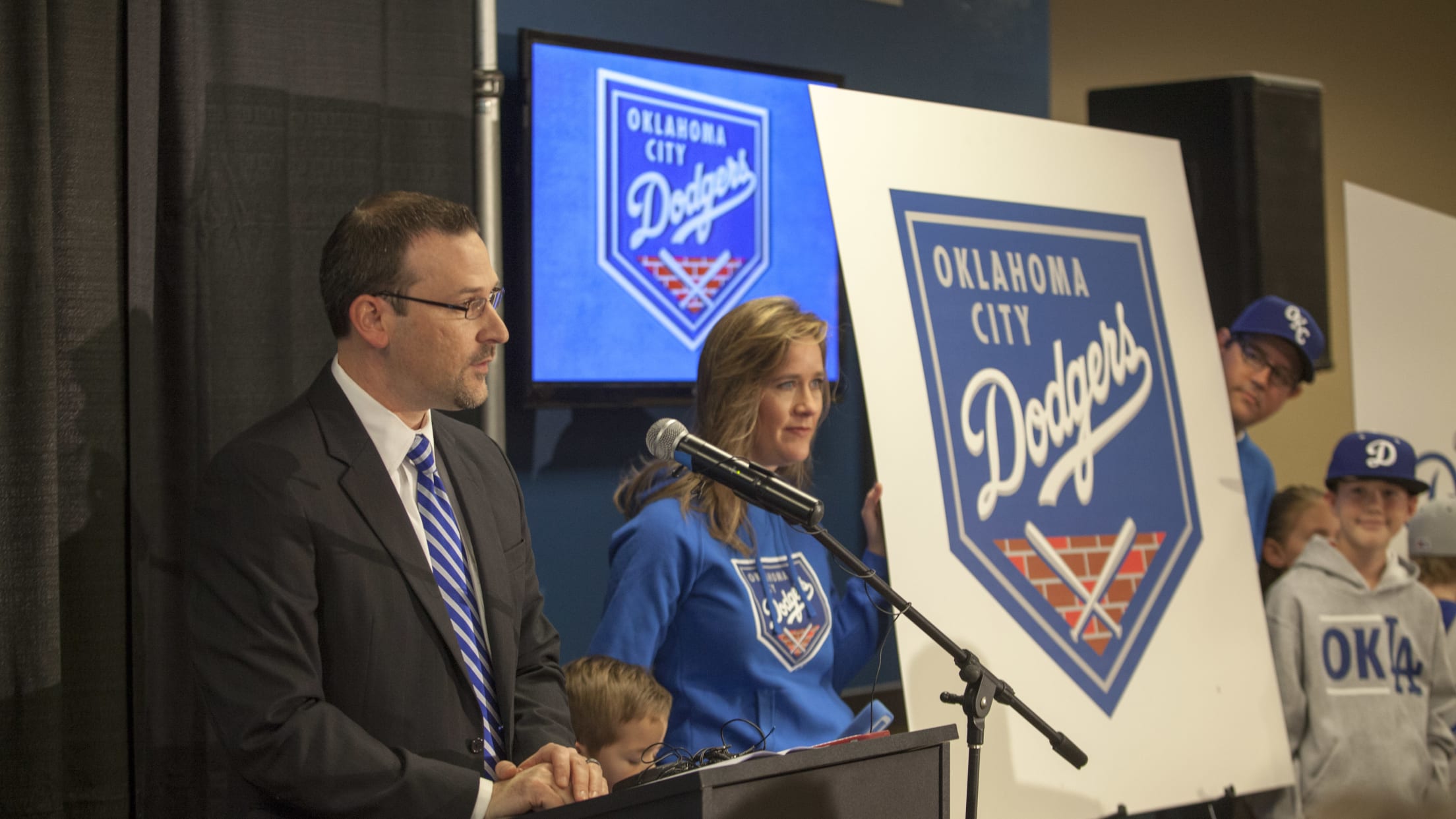 On Sept. 17, 2014, the Los Angeles Dodgers announced they had reached an agreement to purchase a stake of the Oklahoma City RedHawks franchise and subsequently move their Triple-A affiliate to OKC. Less than three months later, the team was rebranded as the Oklahoma City Dodgers. In the five seasons
New Seats Set to Welcome Baseball Fans
Chickasaw Bricktown Ballpark undergoes total seat replacement in offseason
More than 8,000 new additions to Chickasaw Bricktown Ballpark will surround fans when they are able to safely return to the stadium. In fact, they'll likely be watching an Oklahoma City Dodgers game while seated in one of them. Chickasaw Bricktown Ballpark underwent a major transformation during the offseason as
Dodger Dialogue Interviews
Missing baseball? Catch up with the OKC Dodgers via the latest video interviews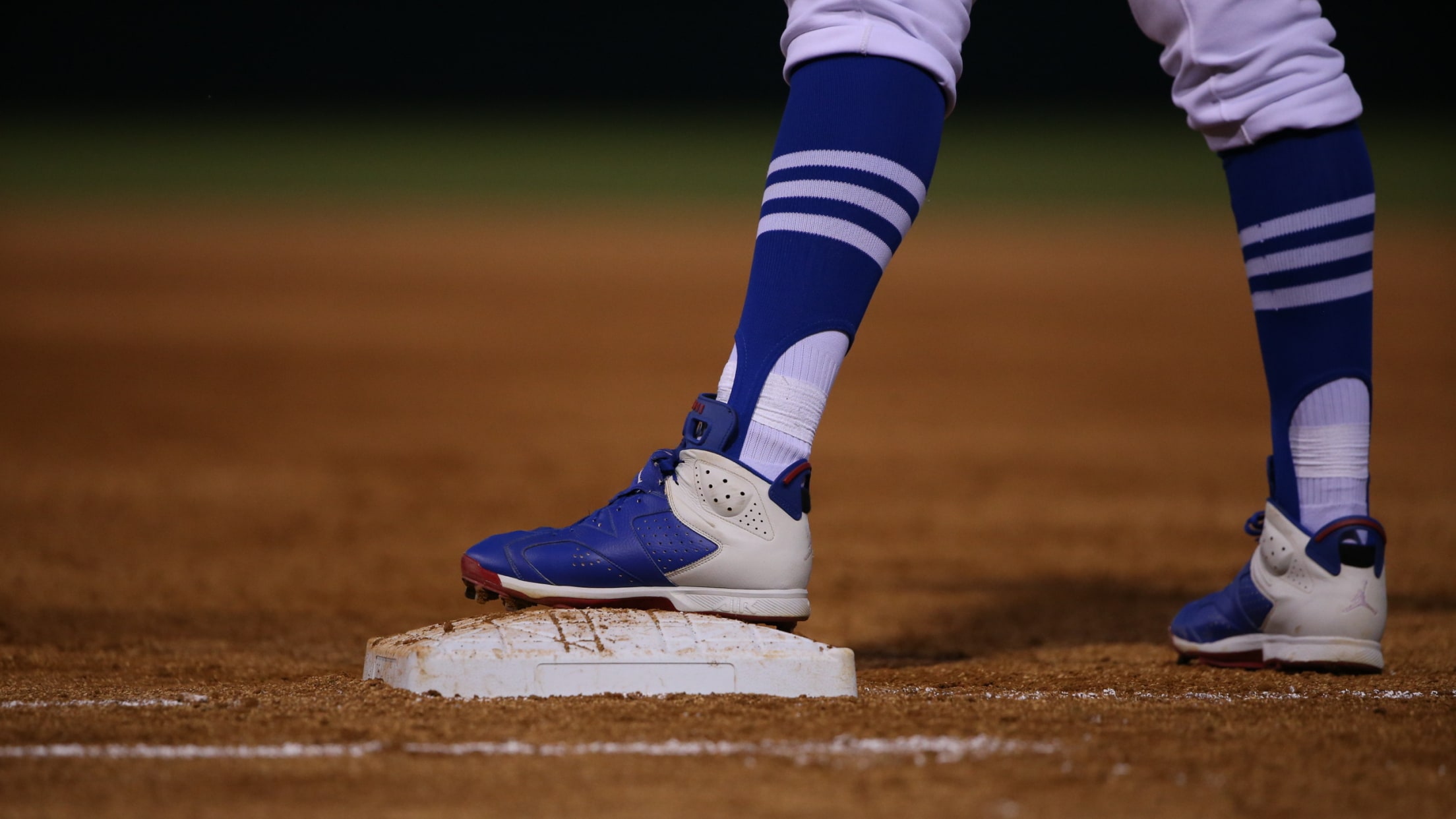 OKC Dodgers Director of Communications and Broadcasting Alex Freedman recently interviewed members of the OKC Dodgers remotely from their homes as we all await the return of baseball for 2020. To watch the video interviews, visit "Beyond the Bricks" by clicking here. New video interviews will be added as they
The Top 10 Binge-Worthy Games of 2019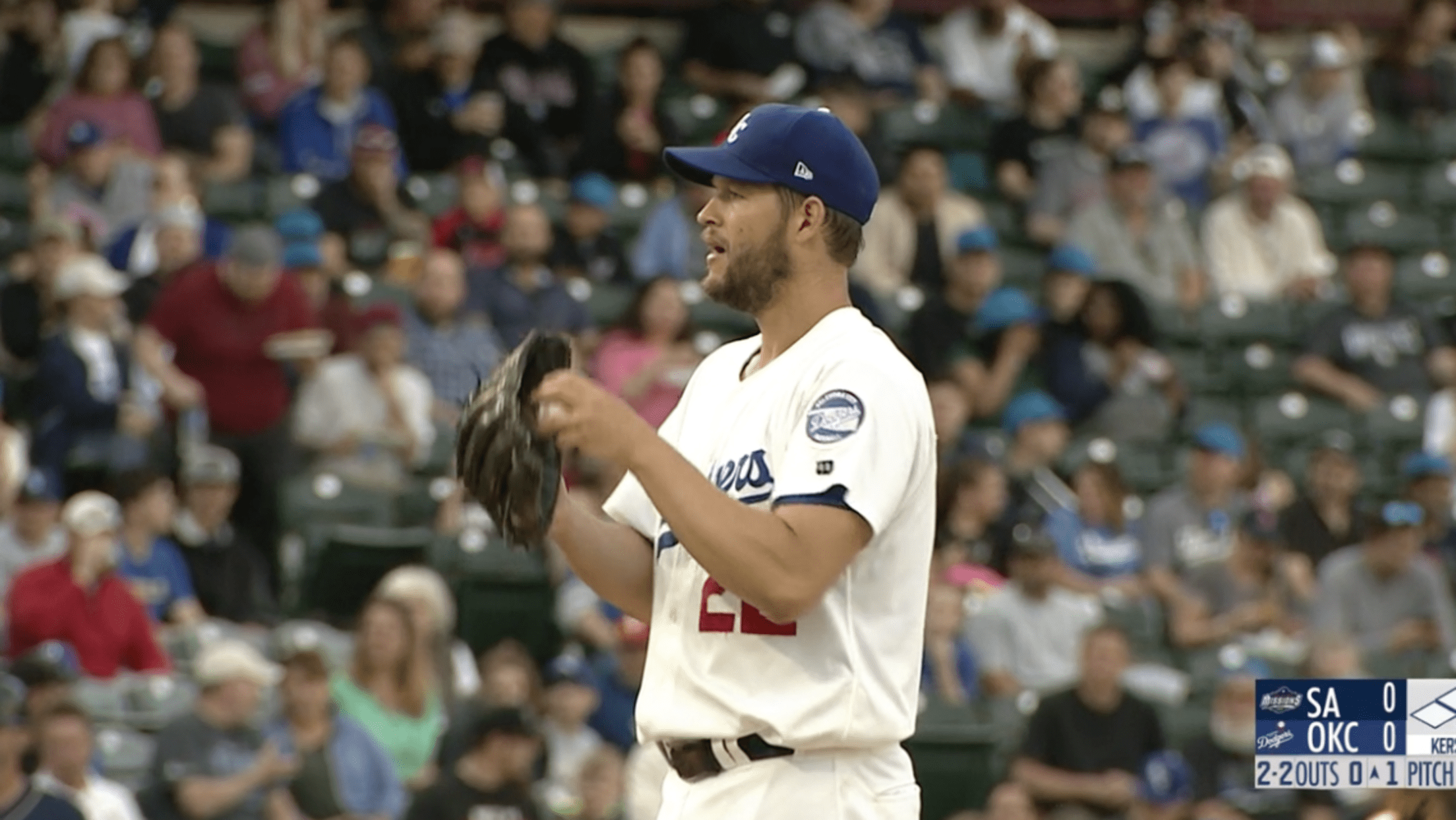 While the start of the 2020 baseball season is on hold, fans can currently watch all 2019 games streamed through milb.tv for free. For your viewing pleasure, we've compiled a list of 10 memorable games the OKC Dodgers played last season. Click here to see the full list and start
OKC Dodgers Baseball Foundation Participating in MiLB CommUNITY First Campaign
Program encourages fans to donate funds to fight hunger and provide tickets to local heroes
OKLAHOMA CITY – The Oklahoma City Dodgers Baseball Foundation, in conjunction with Minor League Baseball and Feeding America, is participating in the new CommUNITY First campaign, aimed at helping fight hunger while also recognizing frontline workers battling against the COVID-19 pandemic. From now through May 31, fans can visit milb.com/CommUNITYFirst
¡Celebración Cielo Azul! Returns For Third Season in 2020
Alternate identity to be part of Minor League Baseball's "Copa de la Diversión"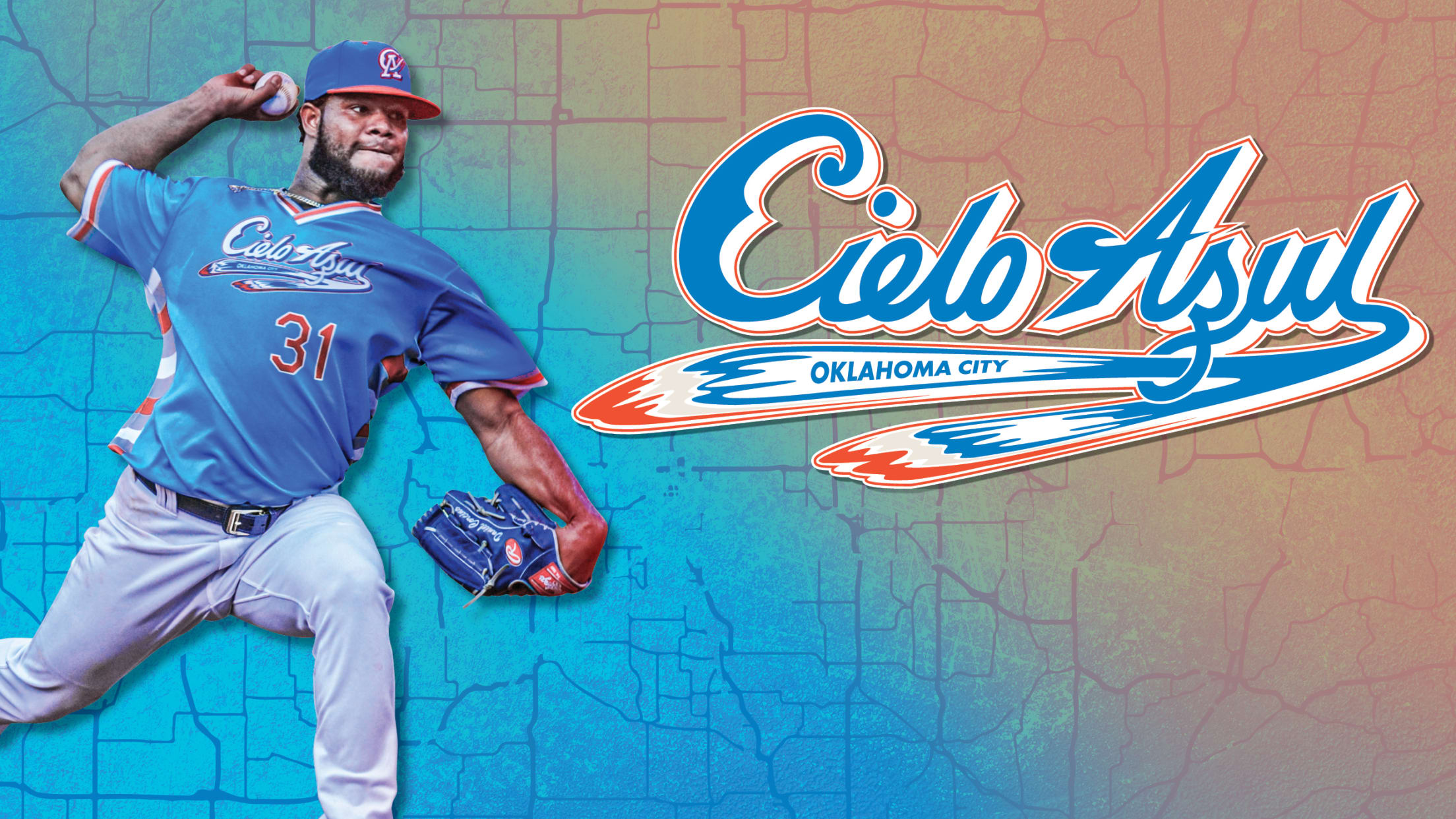 OKLAHOMA CITY – The Oklahoma City Dodgers will take the field as Cielo Azul de Oklahoma City for select home games in 2020 as they participate in Minor League Baseball's "Copa de la Diversión®" or "Fun Cup™" for the third straight season. The "Copa de la Diversión" is the cornerstone
¡Celebración Cielo Azul! Regresa Para La Temporada 2020
La identidad alternativa será utilizada como parte de la "Copa de la Diversión" de la Liga Menor de Béisbol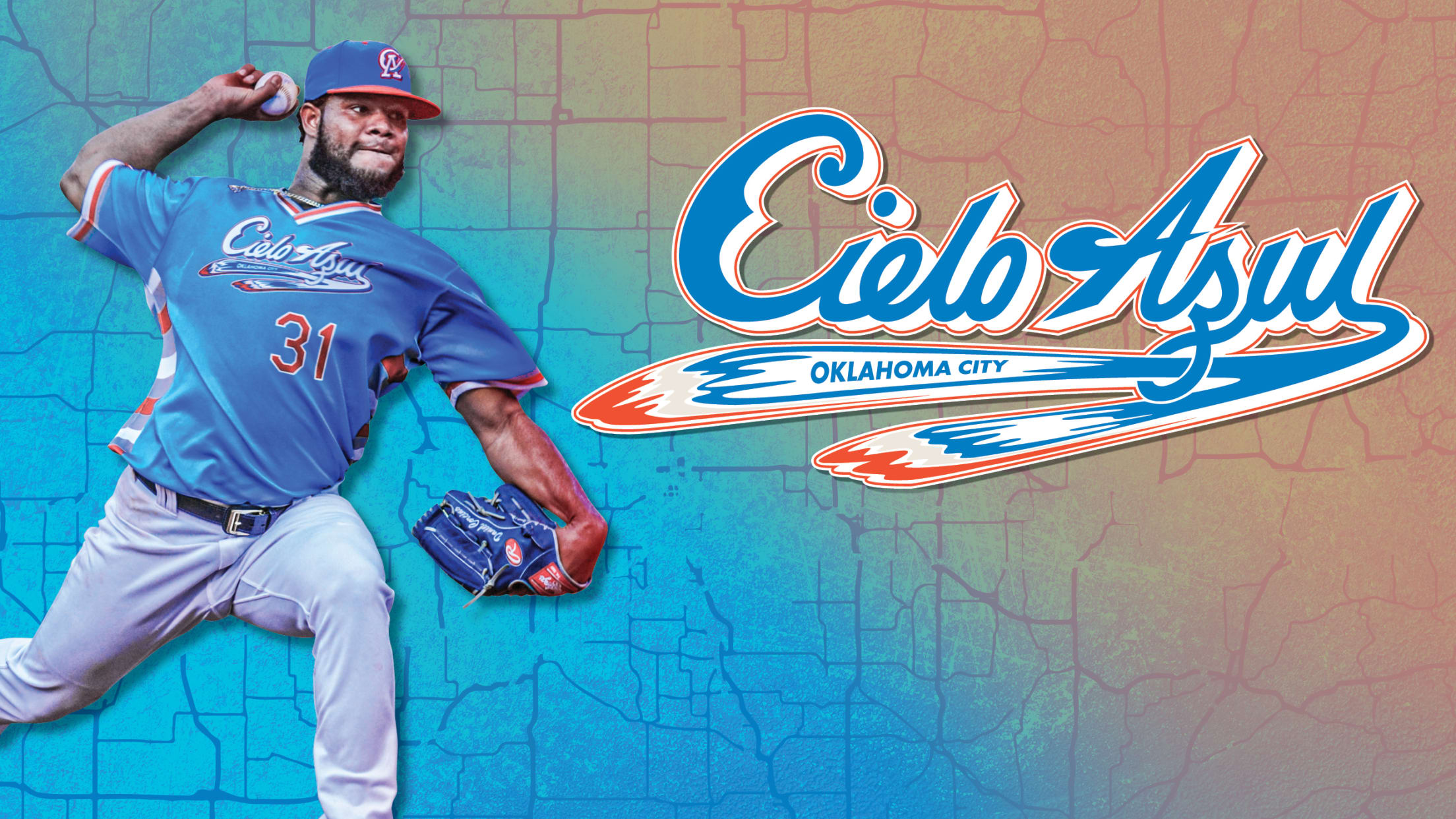 OKLAHOMA CITY – Los Oklahoma City Dodgers tomarán el campo como Cielo Azul de Oklahoma City durante series de juegos selectos en casa en el 2020 al participar en la "Copa de la Diversión®" o "Fun Cup™" por tercera temporada consecutiva. La "Copa de la Diversión" es la base de
OKC Dodgers and LifeShare of Oklahoma Encourage Organ Donation Through Continued Partnership in 2020
April is National Donate Life Month and the first 250 participants to register as an organ donor will receive a free T-shirt and chance to win an OKC Dodgers VIP experience
OKLAHOMA CITY – The Oklahoma City Dodgers and LifeShare of Oklahoma are continuing their partnership throughout 2020 to assist LifeShare's mission of gaining and educating organ donors across the state of Oklahoma. With the start of April and National Donate Life Month, the first 250 individuals to register to become
Statement from the Oklahoma City Dodgers Regarding the COVID-19 Pandemic
We support the decision by Minor League Baseball to delay the beginning of the 2020 season in the interest of safety and public health due to the current COVID-19 pandemic. As we wait for more clarity from Major League Baseball and Minor League Baseball as to when the season will
Oklahoma-Arkansas Baseball Game Canceled
The game between the University of Oklahoma and the University of Arkansas originally scheduled for Tuesday, March 17 at Chickasaw Bricktown Ballpark has been canceled due to the evolving situation regarding the COVID-19 pandemic. This decision was made in close coordination with both institutions and local officials as the health
OKC Dodgers Hosting Sixth Annual Fan Fest March 28
Free event includes early bird Easter Egg Hunt, National Anthem Tryouts and much more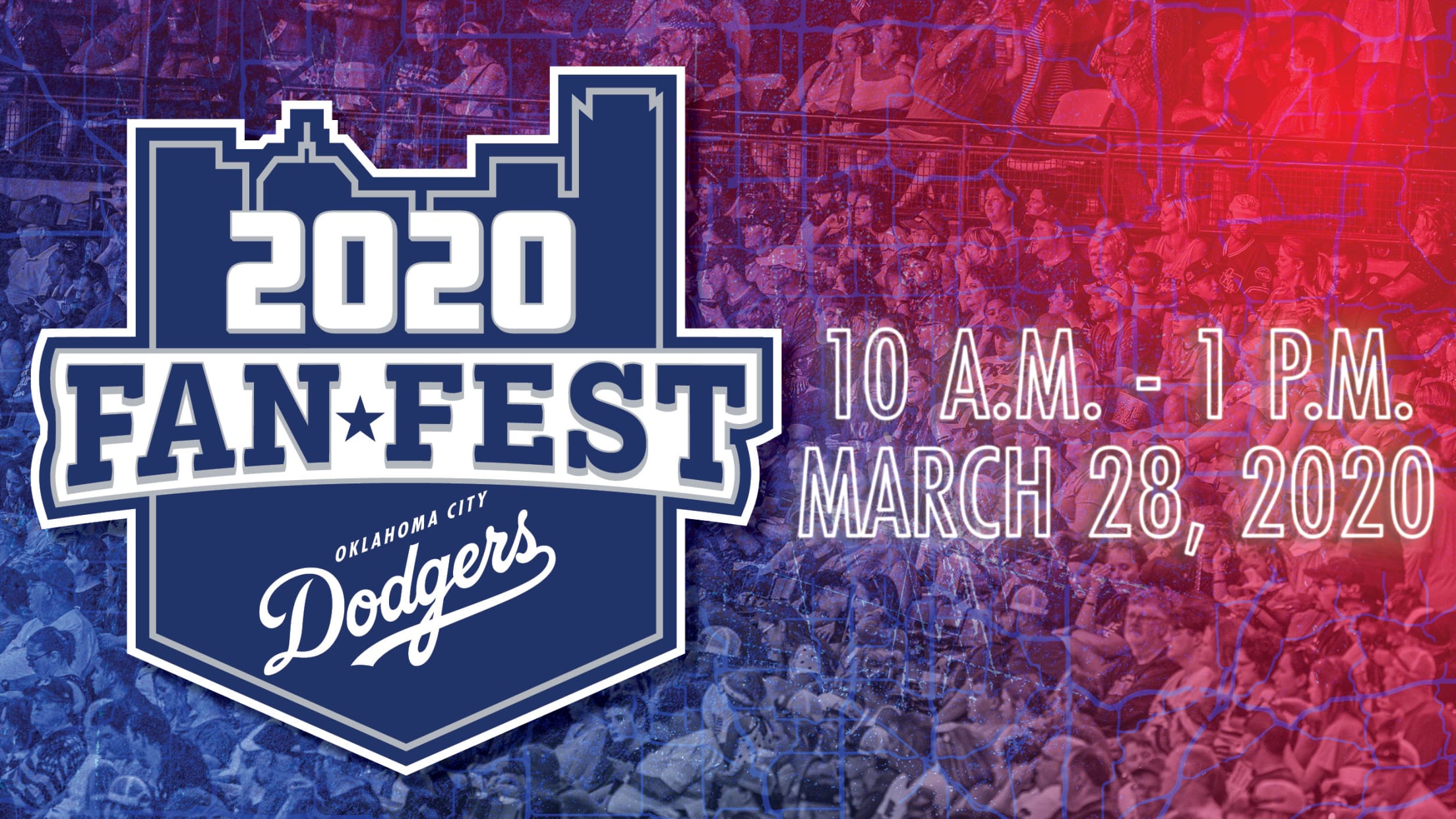 OKLAHOMA CITY - The Oklahoma City Dodgers will host their sixth annual Fan Fest Saturday, March 28 from 10 a.m.-1 p.m. at Chickasaw Bricktown Ballpark. The event is open to the public, and admission and parking are free. Although it is not required, those interested in attending are encouraged to
OKC Dodgers Single-Game Tickets on Sale Now
Includes all 70 home games and Phillips 66 Big 12 Baseball Championship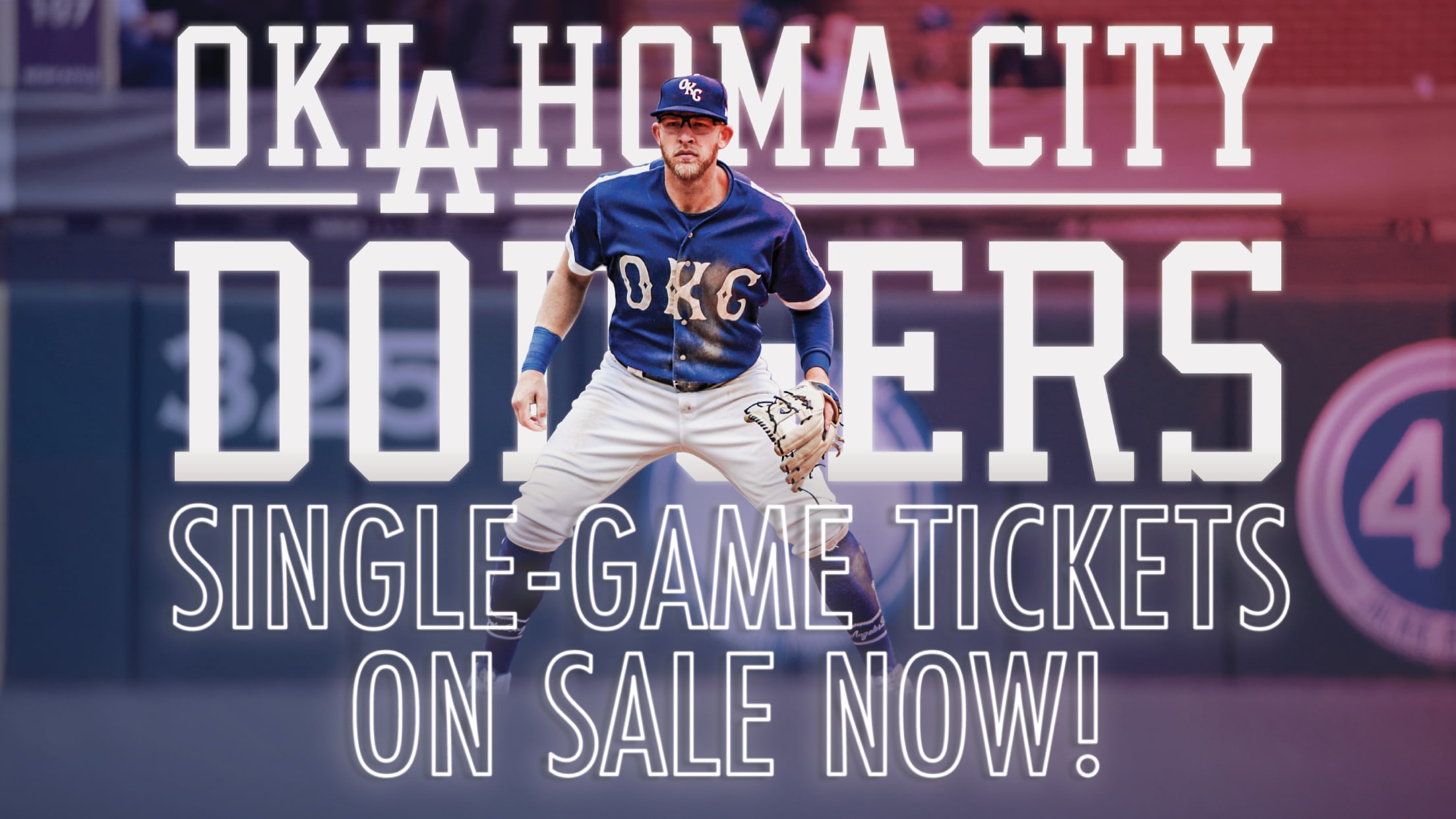 OKLAHOMA CITY - Single-game tickets for the Oklahoma City Dodgers 2020 season, along with tickets to the Phillips 66 Big 12 Baseball Championship are now on sale. Tickets are currently available for purchase here. The OKC Dodgers box office on South Mickey Mantle Drive is open 10 a.m.-6 p.m. Monday
Annual OKC Dodgers High School Baseball Series Returns This Week
Schedule begins Friday and includes 12 games throughout March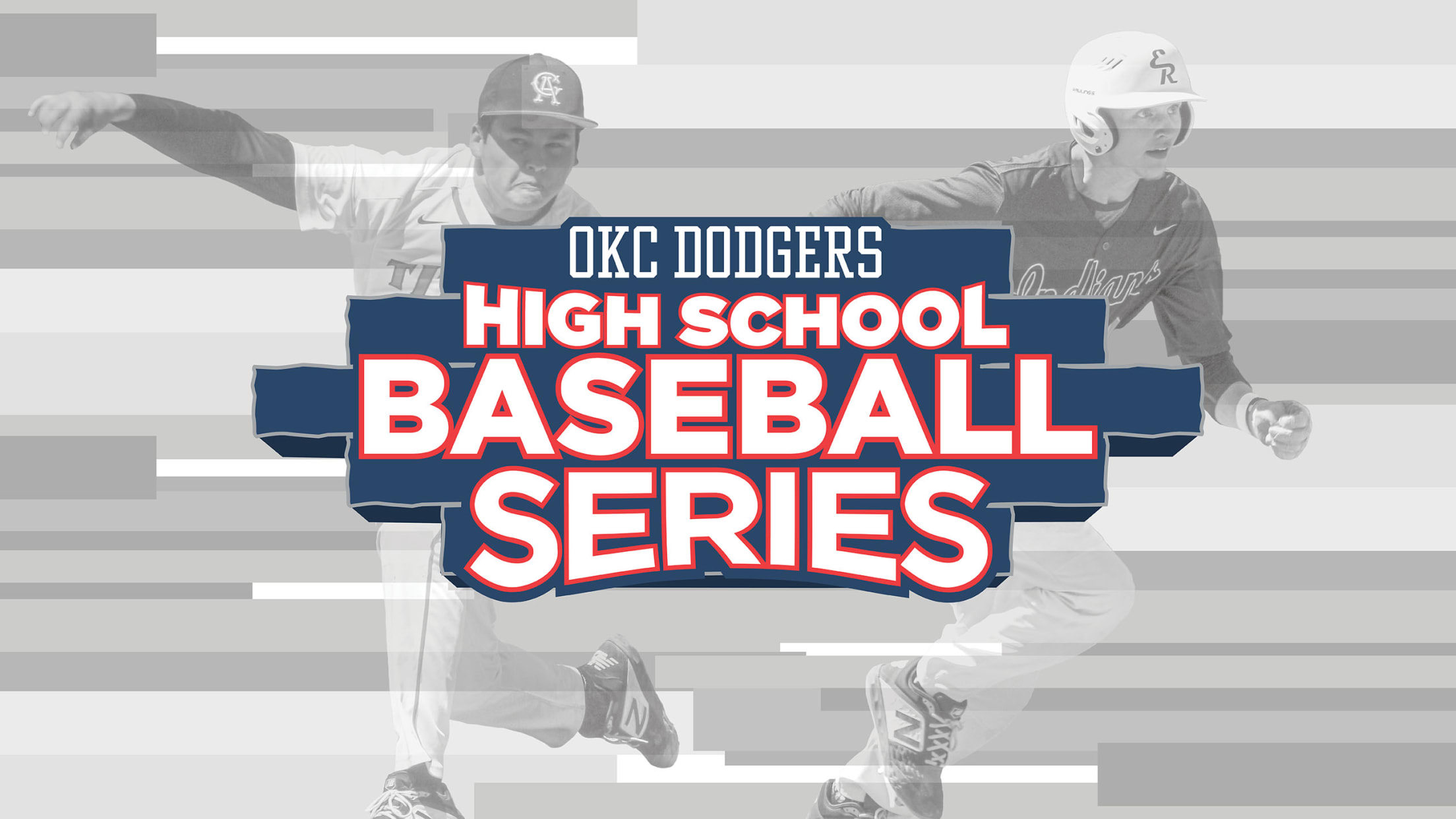 OKLAHOMA CITY - The Oklahoma City Dodgers have announced the schedule for their 10th annual High School Baseball Series, beginning later this week at Chickasaw Bricktown Ballpark. The series begins Friday, March 6 and will feature a total of 12 games. The High School Baseball Series has an expanded schedule
OKC Dodgers Announce Special Promotions for 2020 Home Schedule
New theme nights, Saturdays on the Plaza, special entertainment nights, giveaways, return of Cielo Azul and 89ers all part of full 70-game slate at Chickasaw Bricktown Ballpark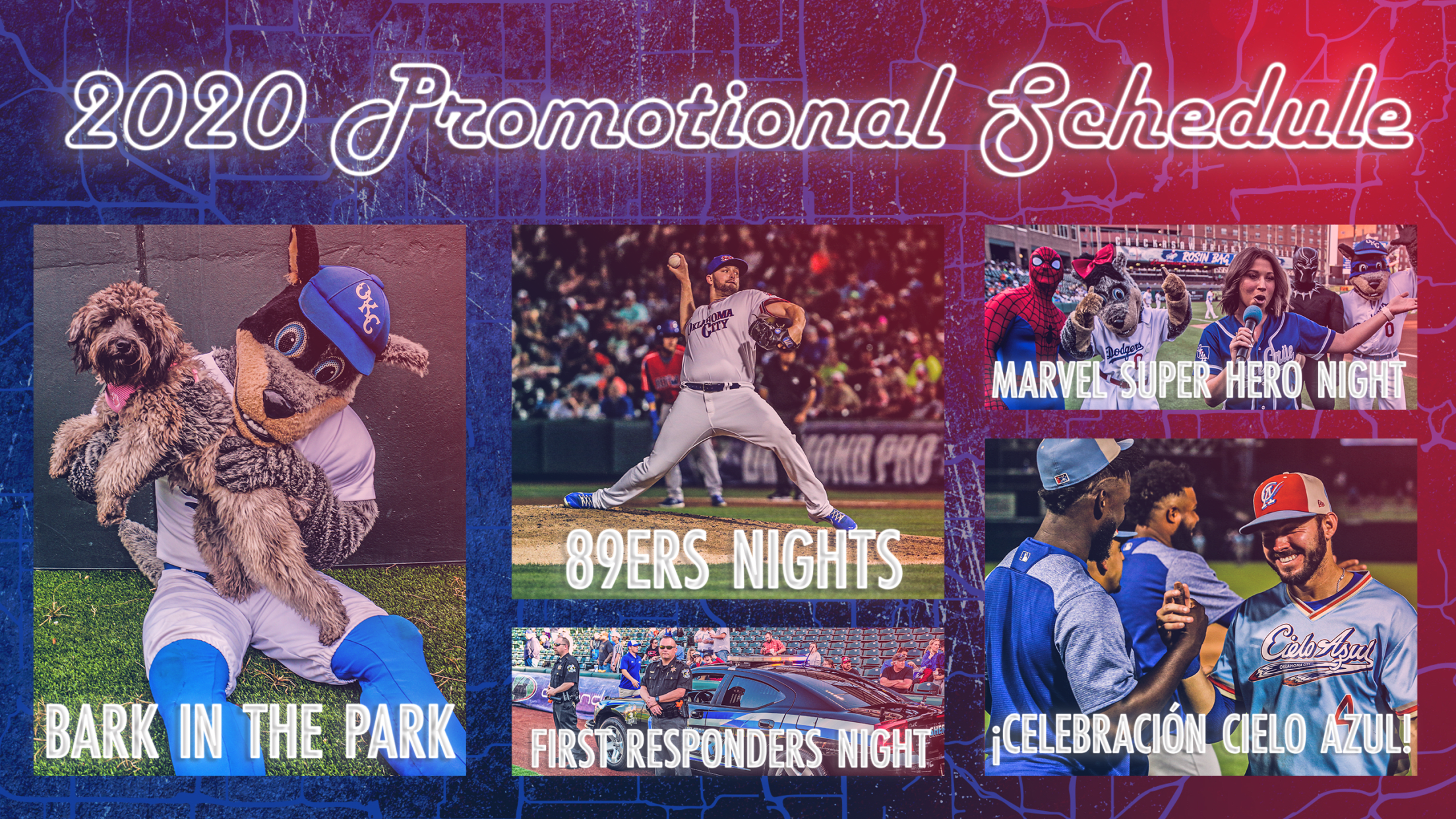 OKLAHOMA CITY - The Oklahoma City Dodgers' first-ever Bark in the Park, appearances by Marvel super heroes, multiple 89ers and Cielo Azul nights, the return of favorite season-long promotions like $2 Thursdays, as well as the addition of Saturdays on the Plaza highlight the Oklahoma City Dodgers' 2020 home schedule at
Deadline Approaching for OKC Dodgers Rookie League Registration
Youth baseball league formed in partnership with OKC Parks and Recreation continues strong growth entering third season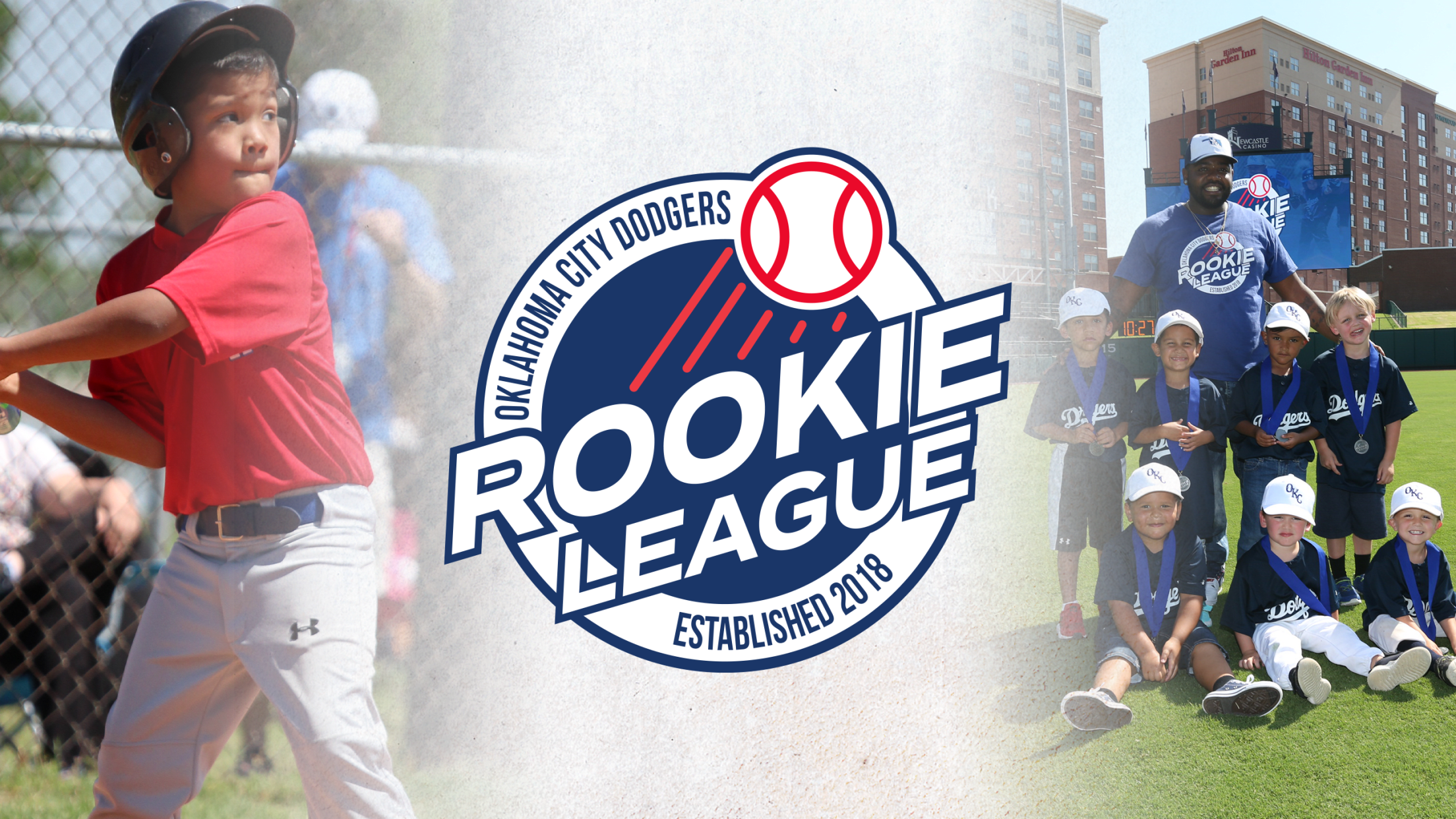 OKLAHOMA CITY - The deadline is quickly approaching for area youth baseball players to sign up to participate in the 2020 season of the Oklahoma City Dodgers Rookie League, as registration concludes Monday for the league's upcoming third year.The youth baseball league formed in 2018 in partnership with Oklahoma City