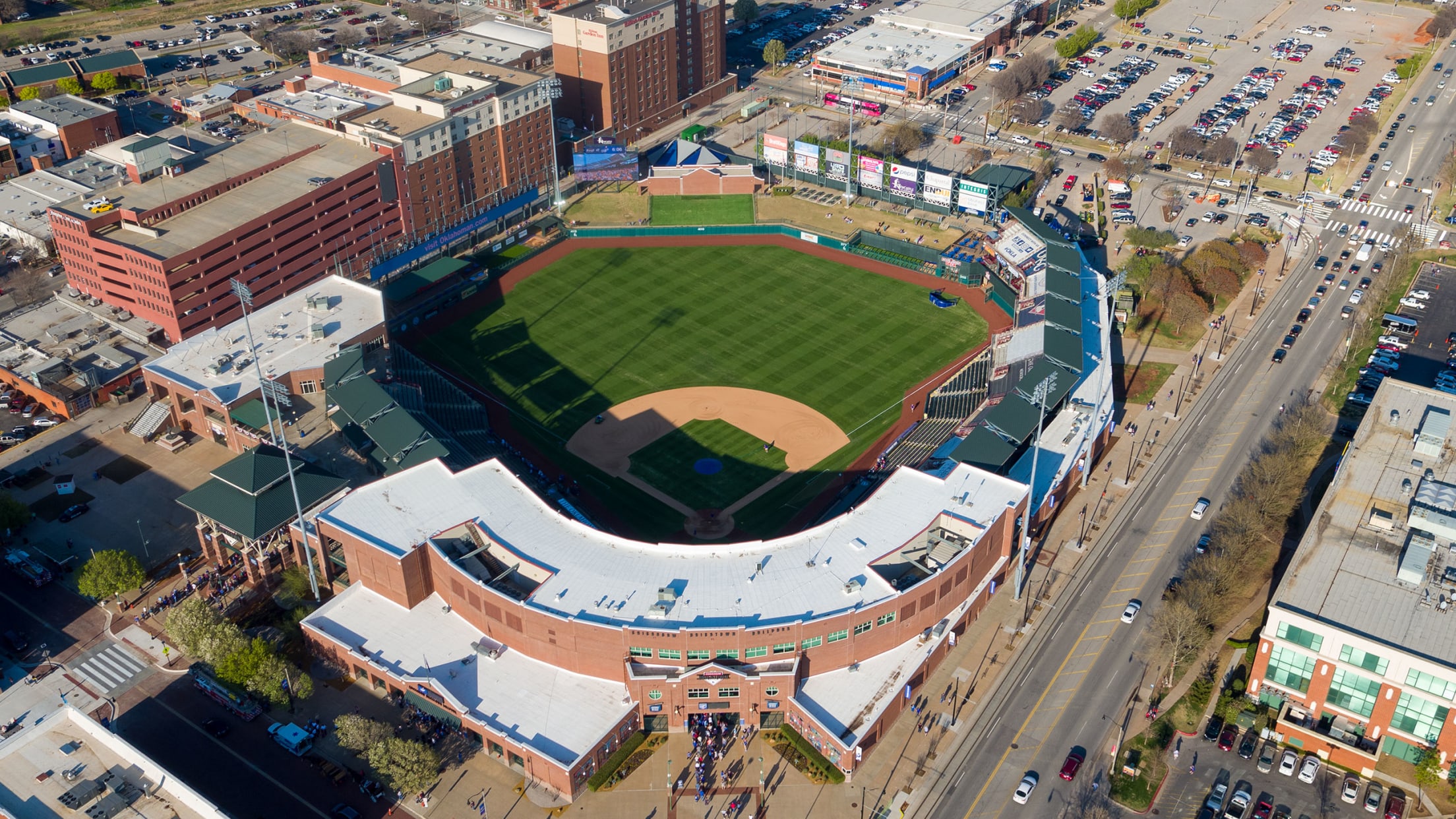 Chickasaw Bricktown Ballpark
Interested in a position with the Oklahoma City Dodgers?
Click here to learn more.
Executives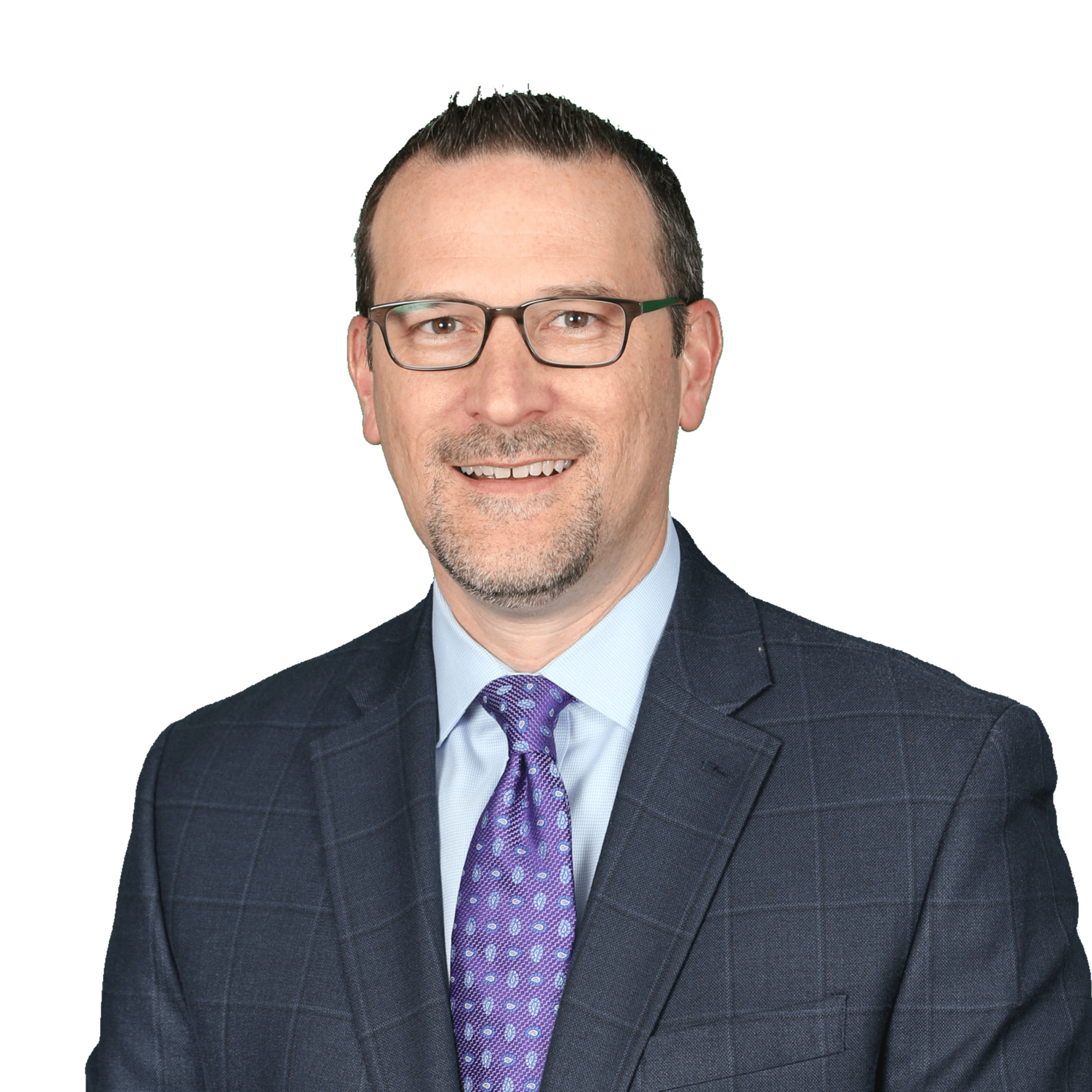 Michael Byrnes, a native of Arlington, Texas has served as the President & General Manager of the Oklahoma City Dodgers since September, 2010. Michael oversees all aspects of franchise operations for the Triple-A baseball club including the establishment of community and corporate partnerships, strategy development for ticket sales & marketing, creating vision for fan entertainment and supervising media & communications, facilities operations, budget management and Major League Affiliate relations.
Michael is a graduate of St. Mary's University in San Antonio, TX with a B.B.A. in Marketing. Byrnes is a graduate of Leadership Oklahoma City's Signature Program Class 33, a founding member of the Greater Oklahoma City Sports Consortium, as well as a Board Member for the Bricktown Association. Byrnes is also a member of the Rotary Club of Oklahoma City and the St. Luke's UMC Management Council. Michael is frequent speaker on management and leadership to community groups such as the Greater Oklahoma City Chamber Greater Grads program and Oklahoma City Youth Council. In 2013, Michael was recognized as a member of Oklahoma Magazine's 40 Under 40.
Prior to joining the organization, Michael was the Senior Vice President for the Frisco RoughRiders (AA-Texas Rangers). As one of the original employees with the Frisco franchise, Michael was a key member of the team that led all of AA Baseball in attendance from 2005 to present and was recognized by Baseball America with the Bob Freitas Award for organizational excellence in 2007.
Michael and his wife Jenna enjoy traveling whenever they get a chance. They have two daughters, Peyton and Camden. The family resides in Nichols Hills with their Golden Retriever Shea.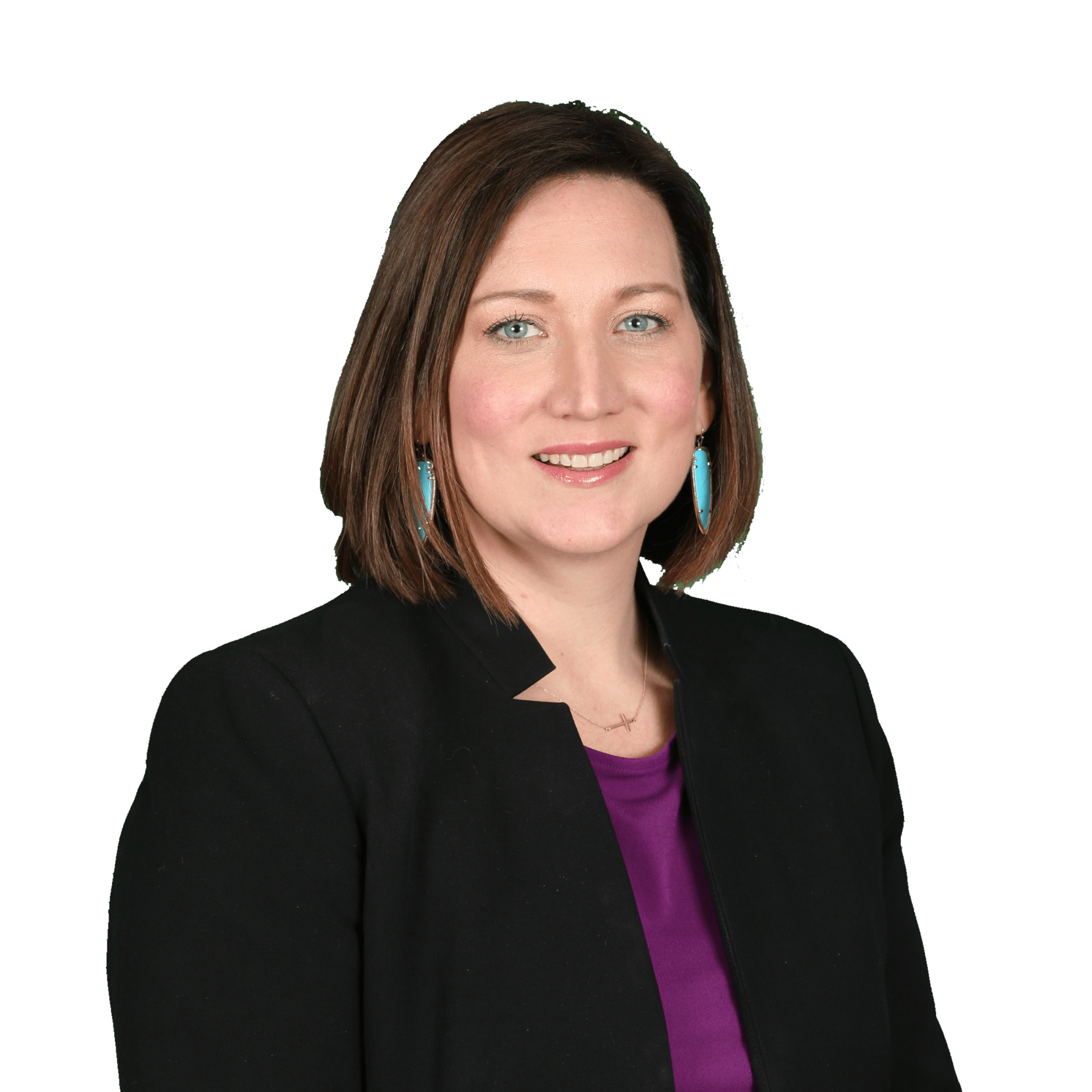 Jenna Byrnes, the Senior Vice President of the Oklahoma City Dodgers, has been with the team since September of 2010. Byrnes' primary focus is oversight of all aspects of the ticket sales initiatives focused on revenue production. Byrnes manages a team of 20 individuals focused on ticket packages, group events, hospitality sales and direct mail campaigns. Supporting the sales initiatives, Byrnes has oversight of marketing strategies through digital, print, radio and direct mail. In her time with the Dodgers, the team has increased attendance by 24%. Byrnes has led the franchise to five consecutive years of attendance growth, one of only two Triple-A teams to achieve this significant growth in ticketing metrics.
In addition to her revenue responsibilities, Byrnes also focuses on leadership and professional development for the 45 full-time members of the organization with a focus on internal communication. She also serves as a resource for other industry ticketing executives by acting as chair for the annual PCL Best Practices Seminar and was recognized as the 2013 Pacific Coast League Female Executive of the Year.
Prior arriving in Oklahoma, Byrnes was the Senior Director of Ticket Sales for the Frisco RoughRiders (AA-Texas Rangers). With her leadership, the team had consistent growth in sales and led all of Double-A Baseball in attendance during each of her seven seasons.
Byrnes is involved in the OKC community through her participation in the Leadership Oklahoma City LOYAL Program (Class IX) as well as her position on the board of the OKC Dodgers Baseball Foundation. She also supports multiple local organizations with her membership, including, Catalyst and the Myriad Gardens Avant Gardner's.
Jenna is originally from Somerset, Ohio and has made a home with her husband, Michael and daughters, Peyton and Camden, in Nichols Hills along with their Golden Retriever Shea. In their spare time they enjoy traveling, being outdoors and college football.
Corporate Partnership Sales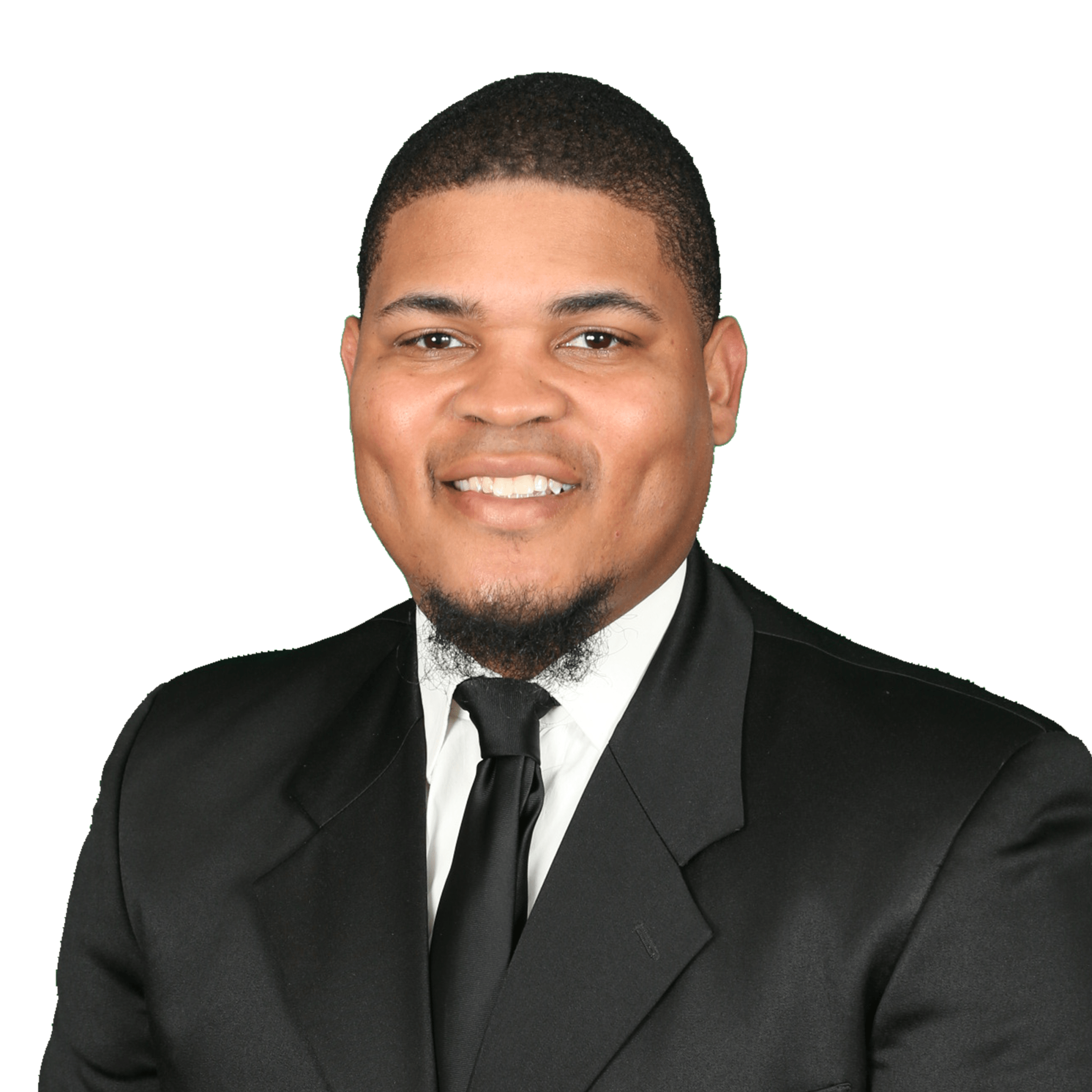 Raised in Spring Hill, FL, Ryan joined the organization in June 2015 after graduating from University of West Florida with a bachelor's degree in sport management. Before joining the Dodgers, Ryan was a sports director for a nonprofit organization.
When not working, Ryan enjoys playing golf and relaxing. He is also an avid sports fan, and enjoys watching his favorite teams - Indianapolis Colts, Cleveland Cavaliers and the Florida Gators.
Corporate Partnership Services
Katy, a native Texan, joined the Dodgers in the fall of 2015. After completing her bachelor's degree at McMurry University in Abilene, Texas, she pursued a master's degree of business administration with a concentration in management at the University of Texas at Arlington.
While completing her MBA, she was a part of the Front Office staff for the 2010 and 2011 ALCS Champion Texas Rangers and experienced two World Series. Between the two seasons with the Rangers, she assisted with the Cotton Bowl Classic during the 2011 and 2012 bowl games. Shortly after her stint with the college football bowl games, Katy was hired as the Director of Ticket Operations for the Fort Worth Cats in 2012. After one season with the Cats, she transitioned to a similar position with the Grand Prairie AirHogs where she was promoted to Assistant General Manager after her inaugural season with the team.
Katy is an avid fan of all levels of baseball, enjoys working out, loves the great state of Texas and catching as many Texas Rangers games as possible.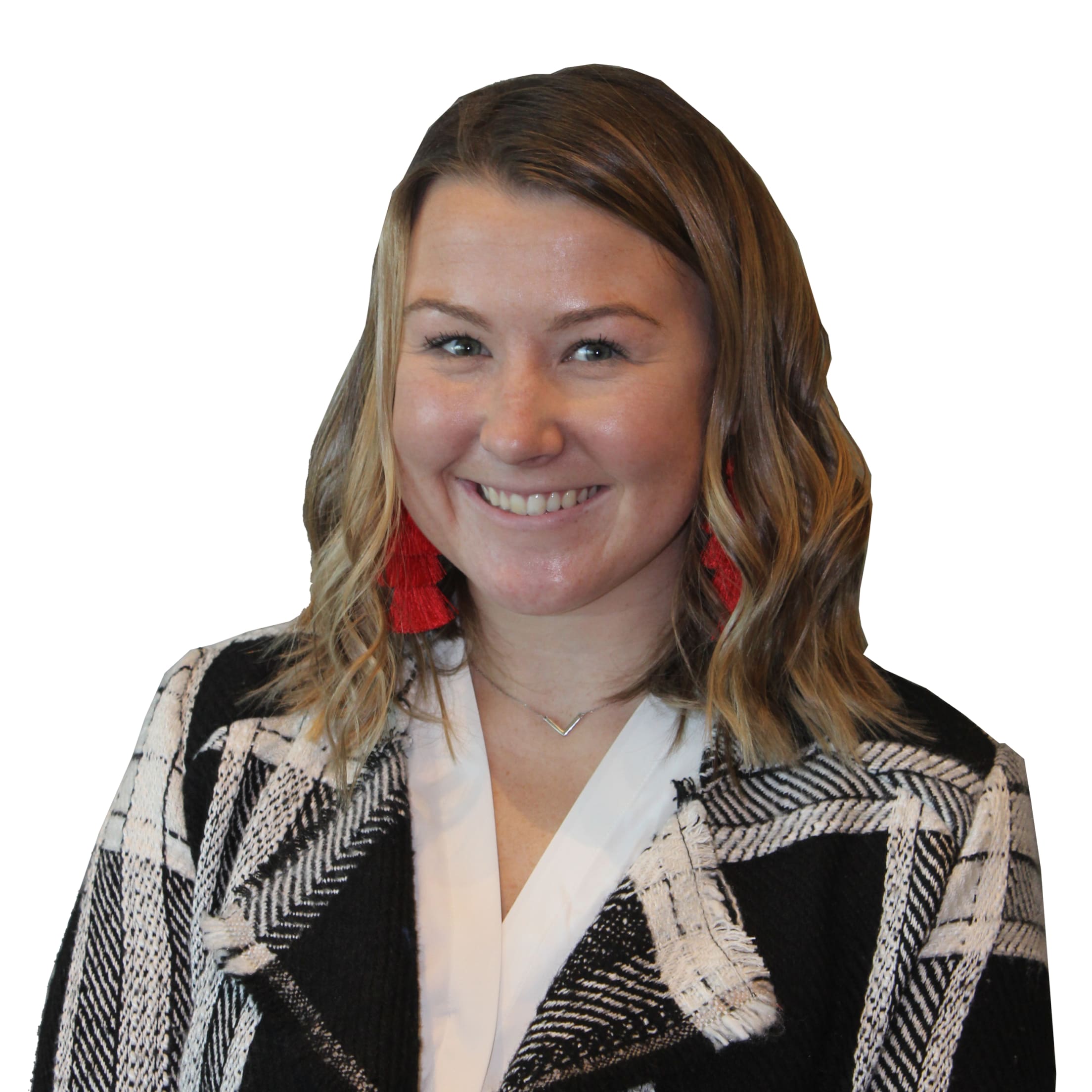 Born and raised in Chicago, Molly joined the Oklahoma City Dodgers organization in March of 2021. Molly received her Bachelor's degree in Marketing from the University of Dayton where she worked in the Athletic Department and had the opportunity to be a part of NCAA March Madness when Dayton hosts the First Four each year.
After graduation, Molly accepted a job with the Cleveland Indians as a business development professional focusing on Corporate Partnerships and Ticket Sales. Most recently, she worked for the Greater Cleveland Sports Commission, a non-profit, on their Partnerships team. In her time with GCSC, Molly was involved in planning partner events for the 2021 NFL Draft that will be hosted in Cleveland and managing partnerships for the Greater Cleveland Sports Awards & other GCSC events.
Outside of the office, Molly enjoys finding new, local restaurants and breweries to try and going for a bike ride or run to discover more of OKC. She is a reality TV junkie and also loves cheering on her favorite teams – the Notre Dame Fighting Irish, University of Dayton Flyers & both the Chicago Cubs & Cleveland Indians (unless they're playing against each other).
Marketing & Communications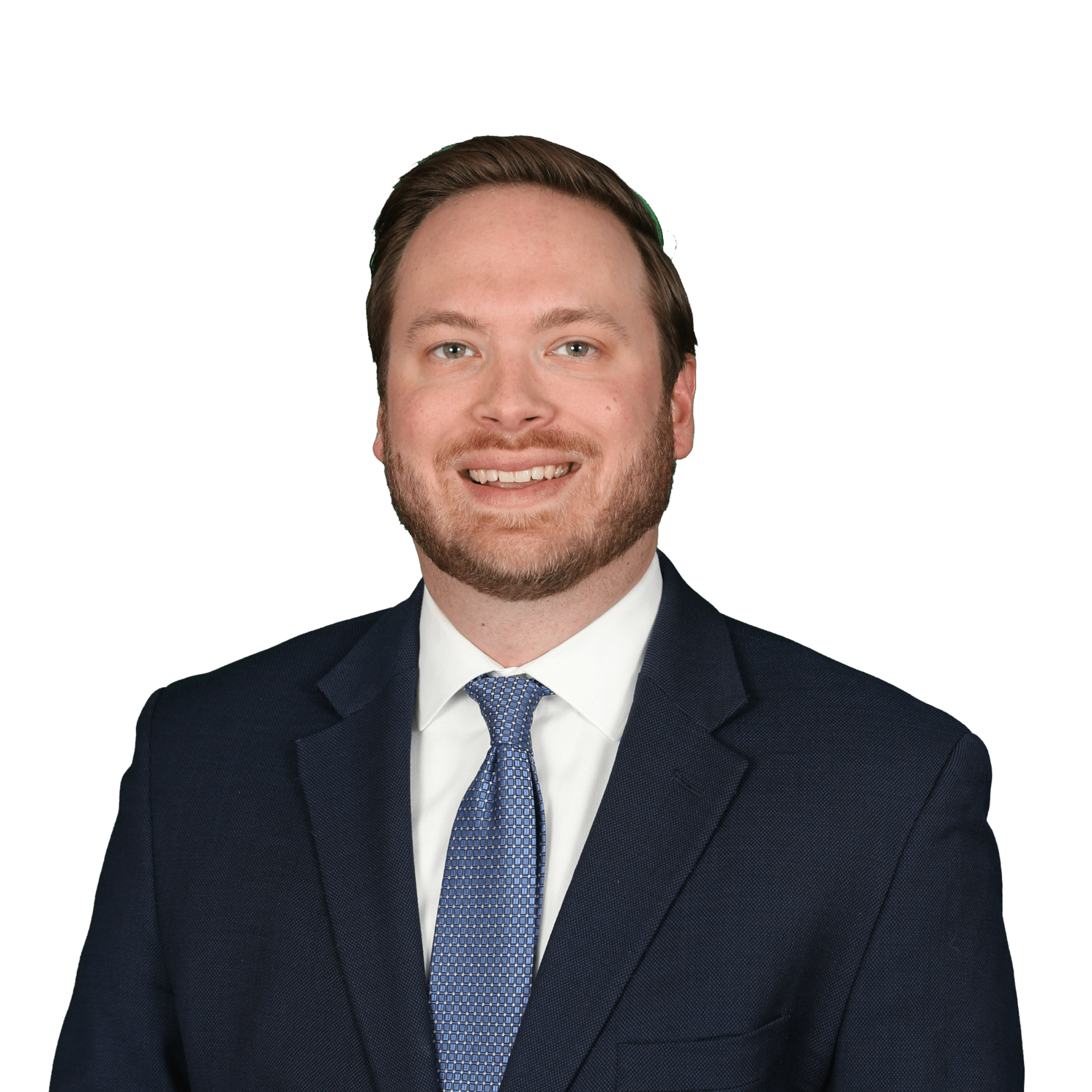 Ben joined the organization in January 2011 and has held several roles with the team before moving into his current role of Sr. Director of Marketing and Communications at the start of the 2019 season. Previously, he held roles including Director of Partner Services, which consisted of overseeing relationships with the Dodgers' corporate partners, and Director of Sales Strategies in the ticketing department.
Prior to coming to Oklahoma City, Ben worked with the Minnesota Twins during their inaugural season at Target Field before joining the Dodgers organization after the 2010 season. He earned his B.A. in History at Bethel University in St. Paul, MN.
Ben is a native of the Minneapolis, MN area and currently resides in Yukon with his wife, Katlyn, and two children, Braeden and Ellie. They enjoy traveling, spending time outdoors as a family, and cheering for their favorite sports teams.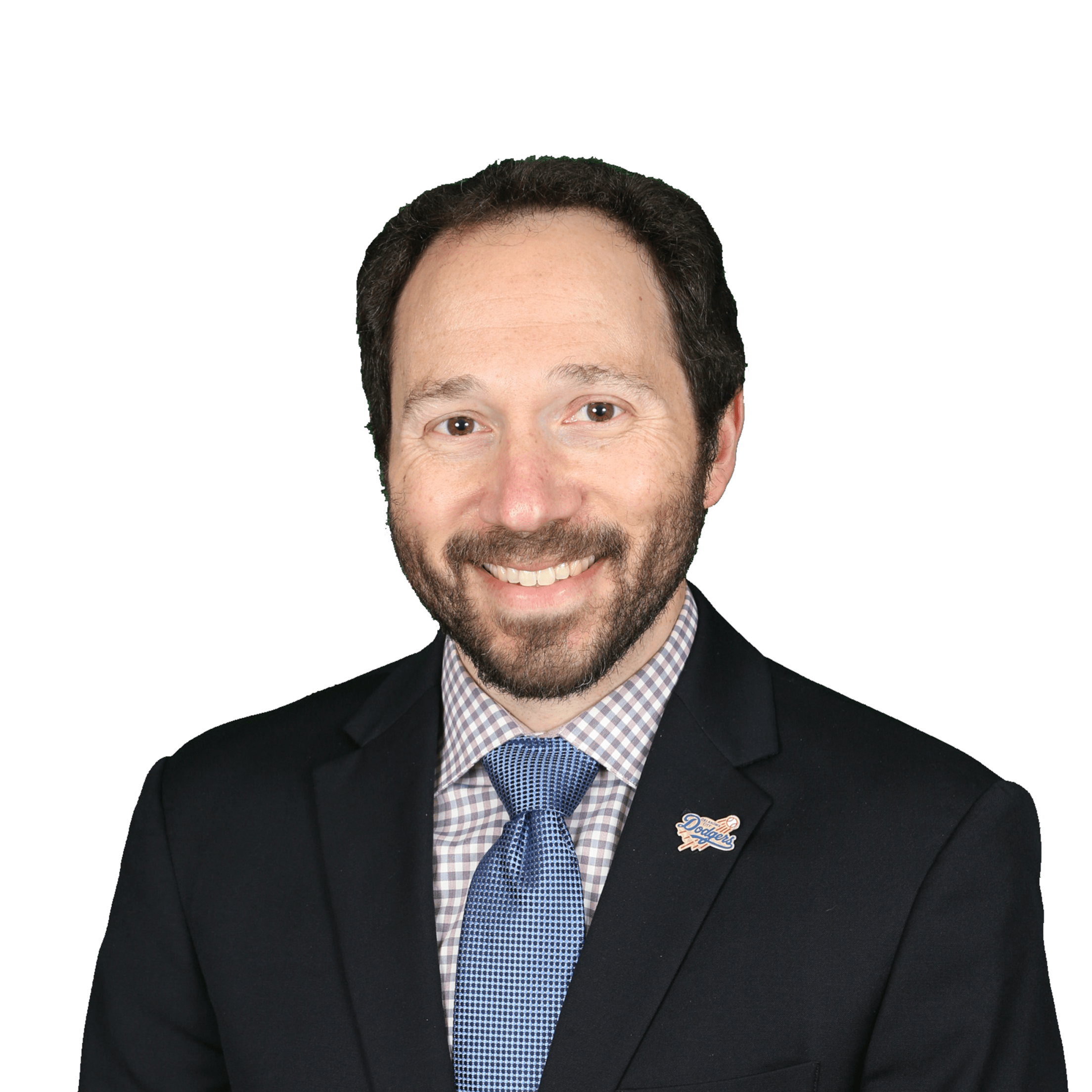 Alex has been the Director of Communications and Broadcasting for the Oklahoma City Dodgers since 2012. Earlier in his career, he spent four seasons as the Director of Broadcasting & Media Relations for the High Desert Mavericks when the team was the High-A affiliate of the Seattle Mariners. In his current role, Alex oversees team broadcasting, baseball information, media requests, and serves as one of the organization's main conduits with the Los Angeles Dodgers' player development and public relations departments.
Since coming to Oklahoma City, Alex has been named the winner of the Oklahoma Association of Broadcasters award for "Best Play-By-Play" two times. He has also been recognized by Ballpark Digest for an outstanding achievement in Minor League Baseball play-by-play.
Outside of baseball, Alex has also covered football, basketball, hockey, softball, and volleyball at different levels, ranging from high school to NCAA Division I. He primarily spends his current baseball offseasons working with the men's and women's basketball programs at Mid-America Christian University and covering other collegiate sports.
Alex is a proud native of St. Louis and graduated from Northwestern University, where he majored in both journalism and political science.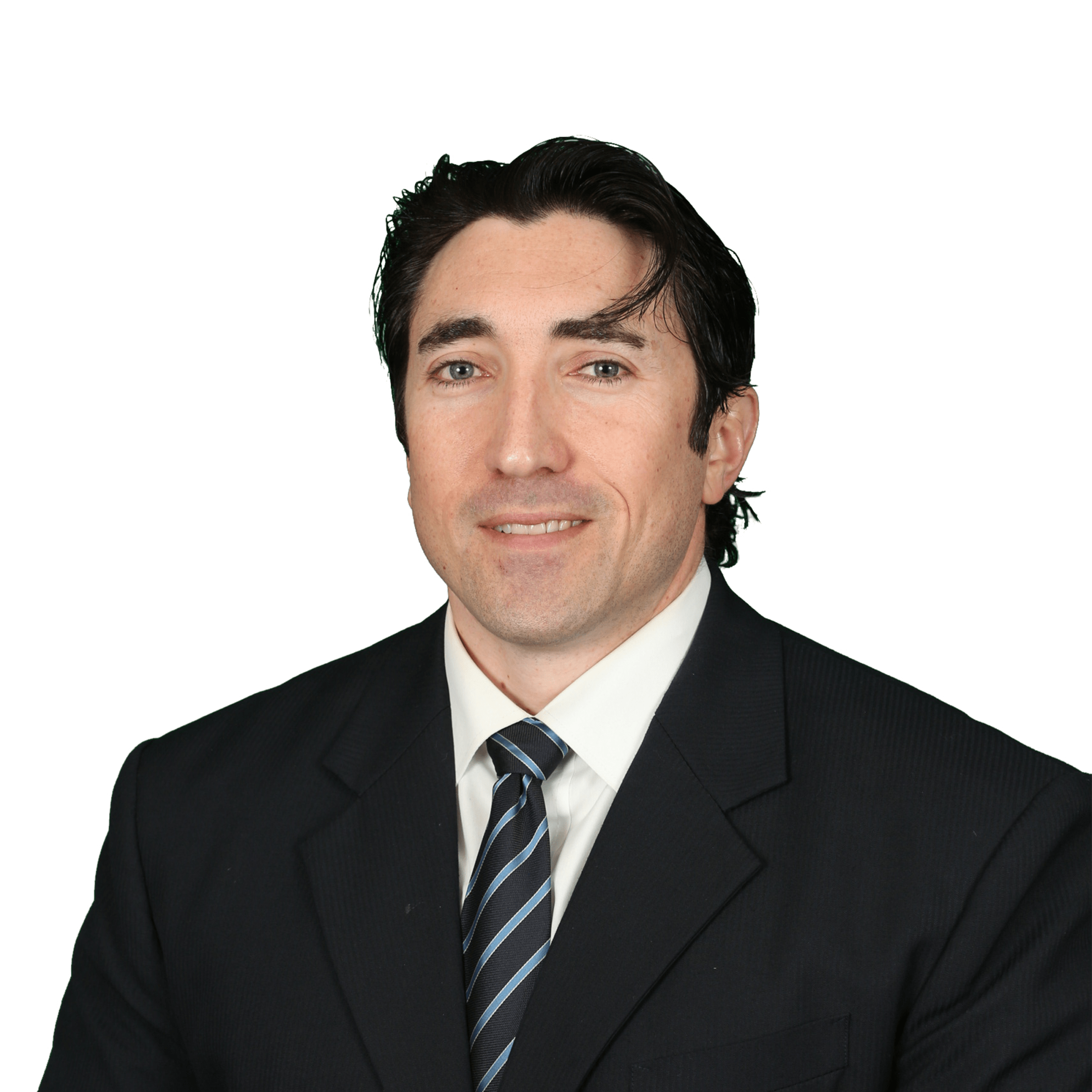 A native of Chicago, Illinois, A.J. has a deep appreciation for all things baseball. He attended Augustana College in Rock Island, IL for his undergrad in Communications. He later earned a Master's in Sports Leadership from Concordia University Chicago and a second Master's in Film Production from Full Sail University in Winter Park, Florida. A.J. spent four years with the ESPN Wide World of Sports production team honing his skills in broadcasting and content creation. He spent the 2017 season as Video Director with the Detroit Tigers during Spring Training and with their Single-A team, The Lakeland Flying Tigers during the regular season. A.J. has also worked on several film shorts and earned various awards and nominations for his work in directing, production design and as a co-producer. Before his time in television and film production, A.J. spent nine years of proud service in the U.S. Navy.
A.J. enjoys spending time with his wife and two Doberman Pinschers. He also has an affinity for Superman comics, Chicago sports, deep dish pizza and has a curious habit of finding new innovative ways to torture himself in the gym.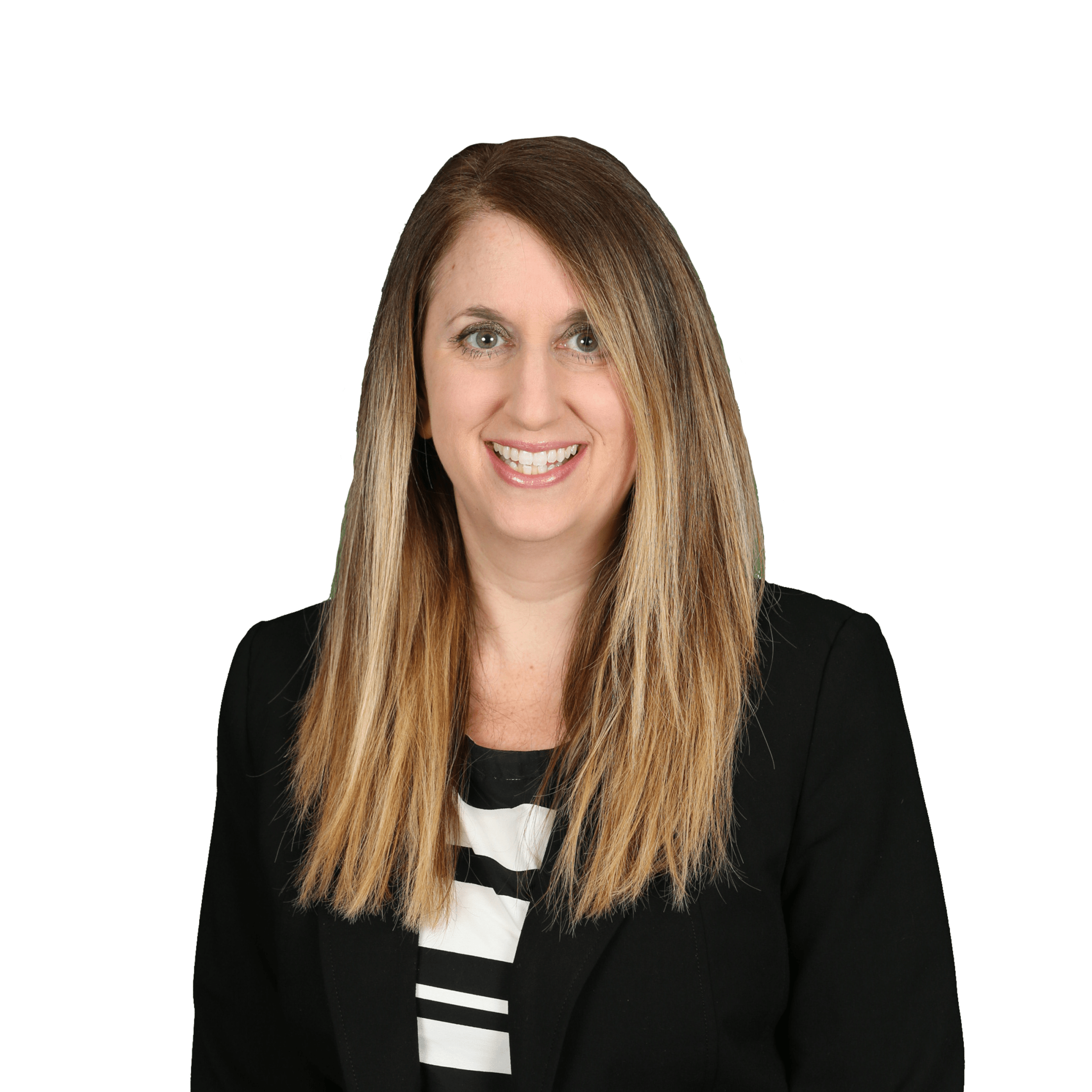 Lisa joined the organization prior to the 2013 season. She worked previously as a sports reporter for The Des Moines Register newspaper and as a media relations graduate assistant in the Wichita State University athletic department.
The Des Moines, Iowa native earned a bachelor's degree in journalism and mass communication from the University of Iowa and a master's degree in sport management from Wichita State.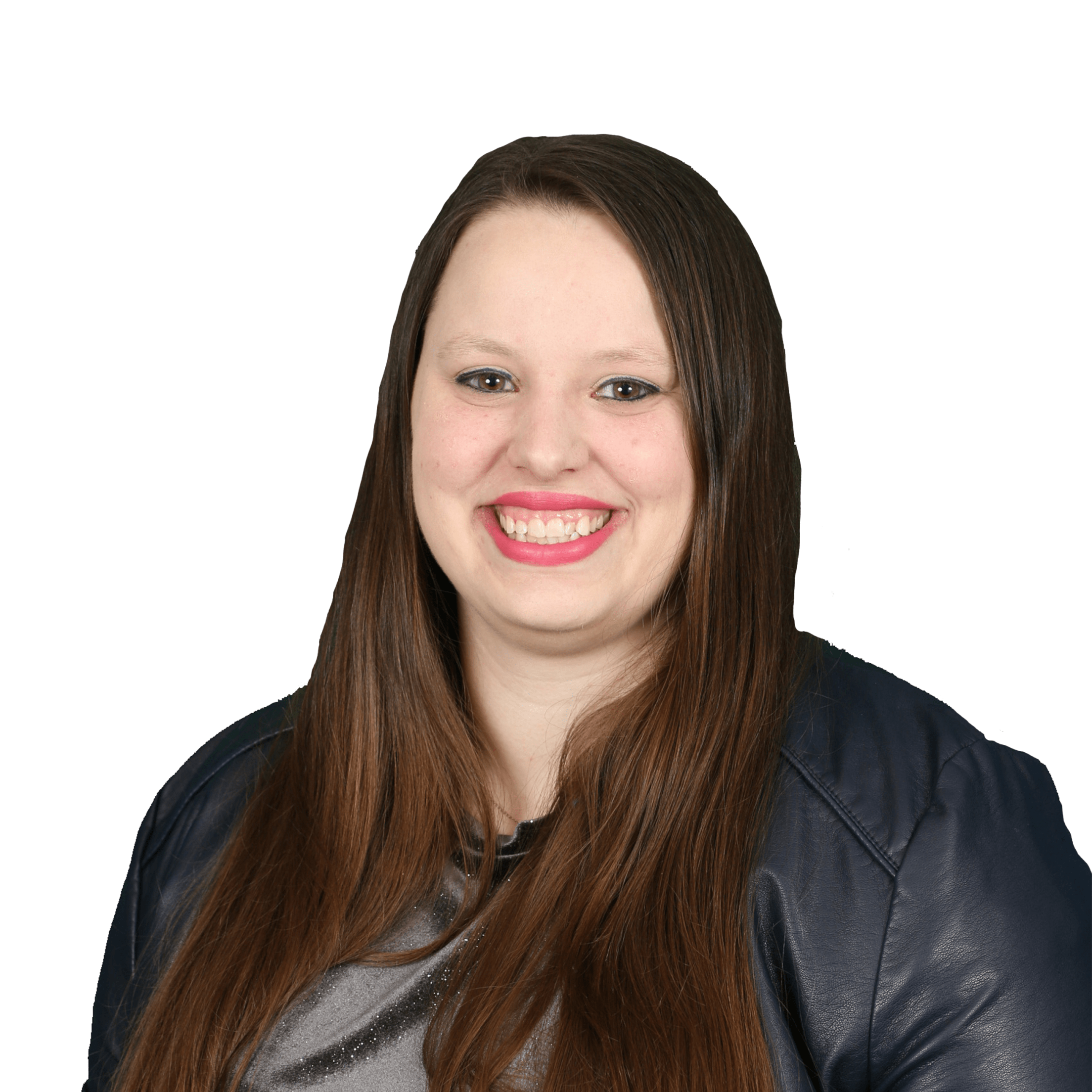 Megan, a native Michigander, joined the Oklahoma City Dodgers organization in January 2016 after completing a media relations internship with the Detroit Tigers. Megan received her bachelor's degree from Spring Arbor University in Jackson, Michigan and her master's degree in sports journalism from Indiana University Purdue University - Indianapolis.
While in grad school, Megan worked as the media relations intern for the Indianapolis Indians, the Triple-A affiliate for the Pittsburgh Pirates, and as the communications intern for the National Federation of State High School Associations. She also reported on the 2013 Big Ten Championship Football Game for the National Sports Journalism Center.
Megan fills her time outside of the office by reading, binge-watching TV shows on the Food Network and watching her favorite teams - the Detroit Tigers, Detroit Lions, Detroit Red Wings and the Michigan State Spartans - when she can. She is also an active member at her church and volunteers in the middle school and high school ministries.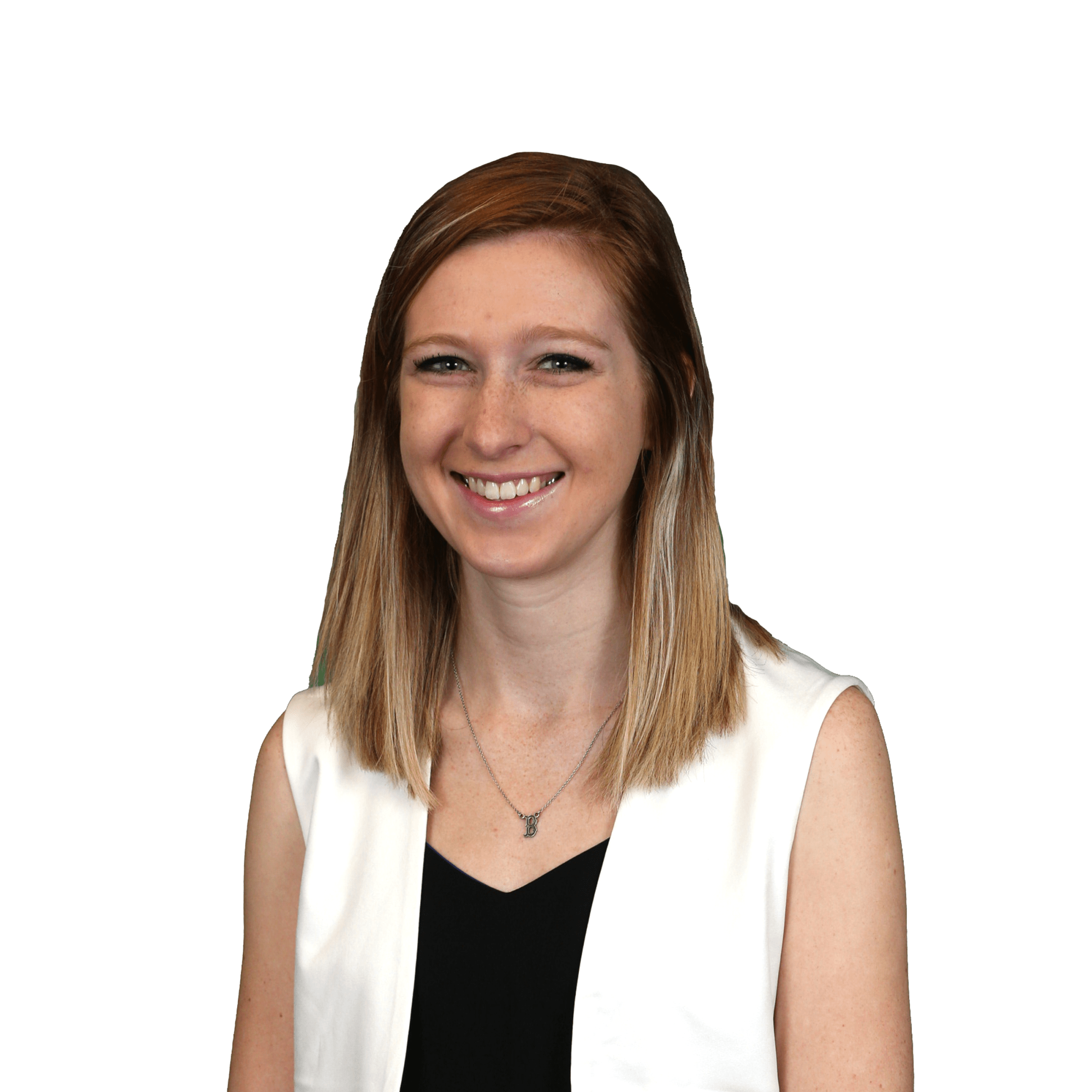 Hannah joined the Oklahoma City Dodgers organization in October 2018 after spending a year with The Walt Disney Company. Hannah received a journalism degree from Pepperdine University in Malibu, California.
While obtaining her bachelor's, Hannah worked for Pepperdine Athletics Communications with the D-1 baseball team and as a sports reporter for Malibu Surfside News. Hannah's passion for the Dodger brand was ignited when she worked in media placement with the Los Angeles Dodgers. Hannah also studied in Heidelberg, Germany and interned in Washington, D.C. during the 2016 presidential election.
Hannah's baseball obsession was born from a beautiful, Red Sox World Series win in 2004 and has continued to blossom throughout the years. When she's not at the ballpark, Hannah can be found chasing after her dog- Fenway, repeatedly binge watching The Office and scoping out all of the best restaurants.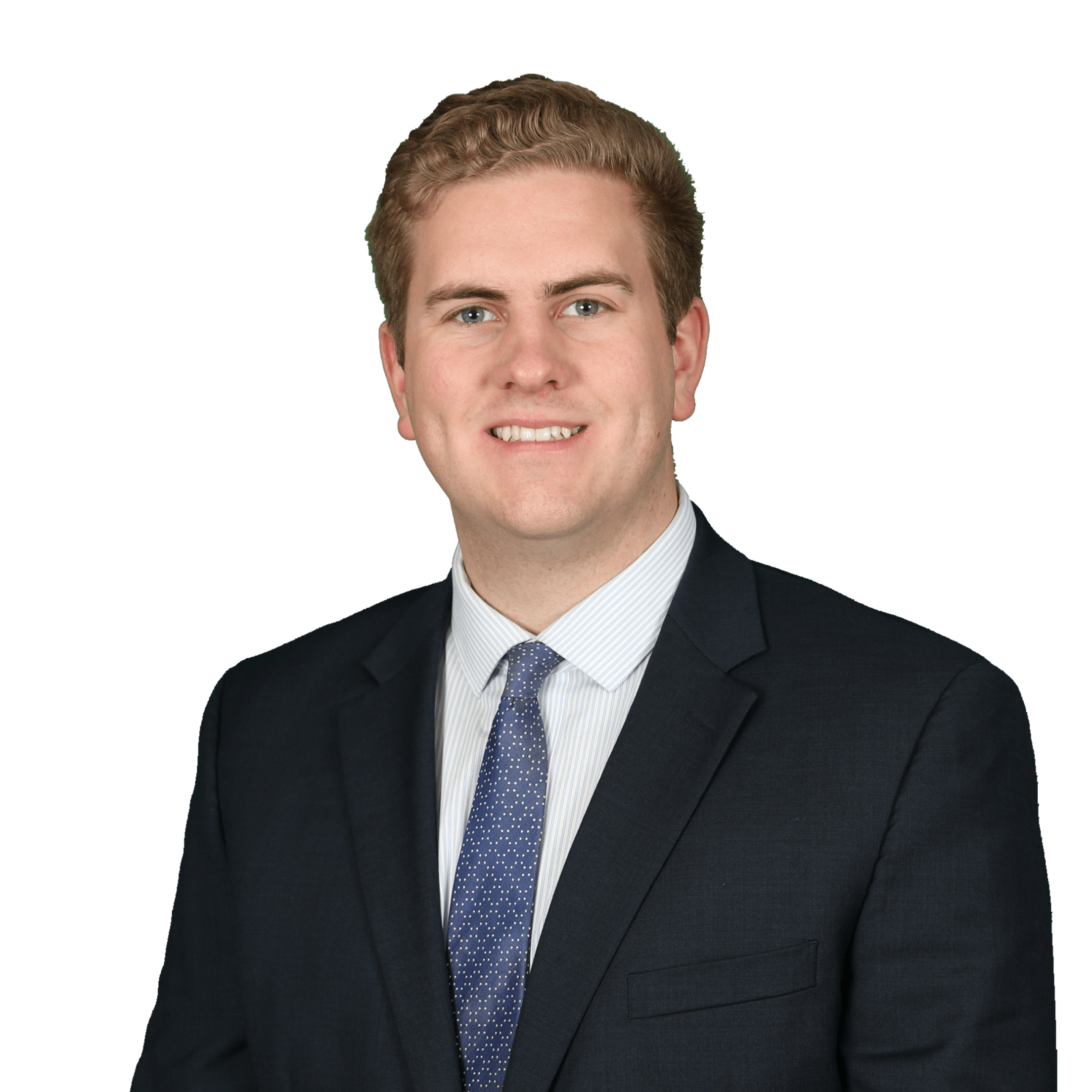 Jennings joined the Oklahoma City Dodgers organization in March of 2019. He is one of the few staff members born and raised here in Oklahoma City, and takes great pride in that. During his time at The University of Oklahoma, Jennings interned with 107.7 The Franchise- the local sports radio station, where he soon realized he wanted to pursue a career in sports. He earned a job with the station after graduating in the Summer of 2017 with a bachelor's degree in advertising.
Growing up in Oklahoma City, some of Jennings' favorite childhood memories were attending several of the city's professional sporting events including: Blazers, Barons, Redhawks, and Yard Dawgz games. He wanted to pursue a career as a professional athlete but blames a rolled ankle in 6th grade that has "never been the same" as the reason his dreams did not come true. Instead, he was destined for the other side of sports, which is a much better fit! In his free time, Jennings enjoys playing just about every recreational sport there is, watching old Twilight Zone reruns, writing and performing stand-up comedy, and anything Sooner Football.
*For media requests, please contact Alex Freedman or Lisa Johnson.
OKC Dodgers Baseball Foundation
Carol Herrick is the Executive Director of the Oklahoma City Dodgers Foundation. Carol has worked for the Department of the Army, as well as, several national nonprofits specializing in fundraising, program development and volunteer management. Carol has won several community and organizational awards for her work in the military and veteran support space. She loves to connect with folks doing great work to make their community better!
Carol is a transplant from the New England area-which means she is a Boston Red Sox fan. She currently lives in Lawton with her family and enjoys traveling, volunteering and reading.
Special Events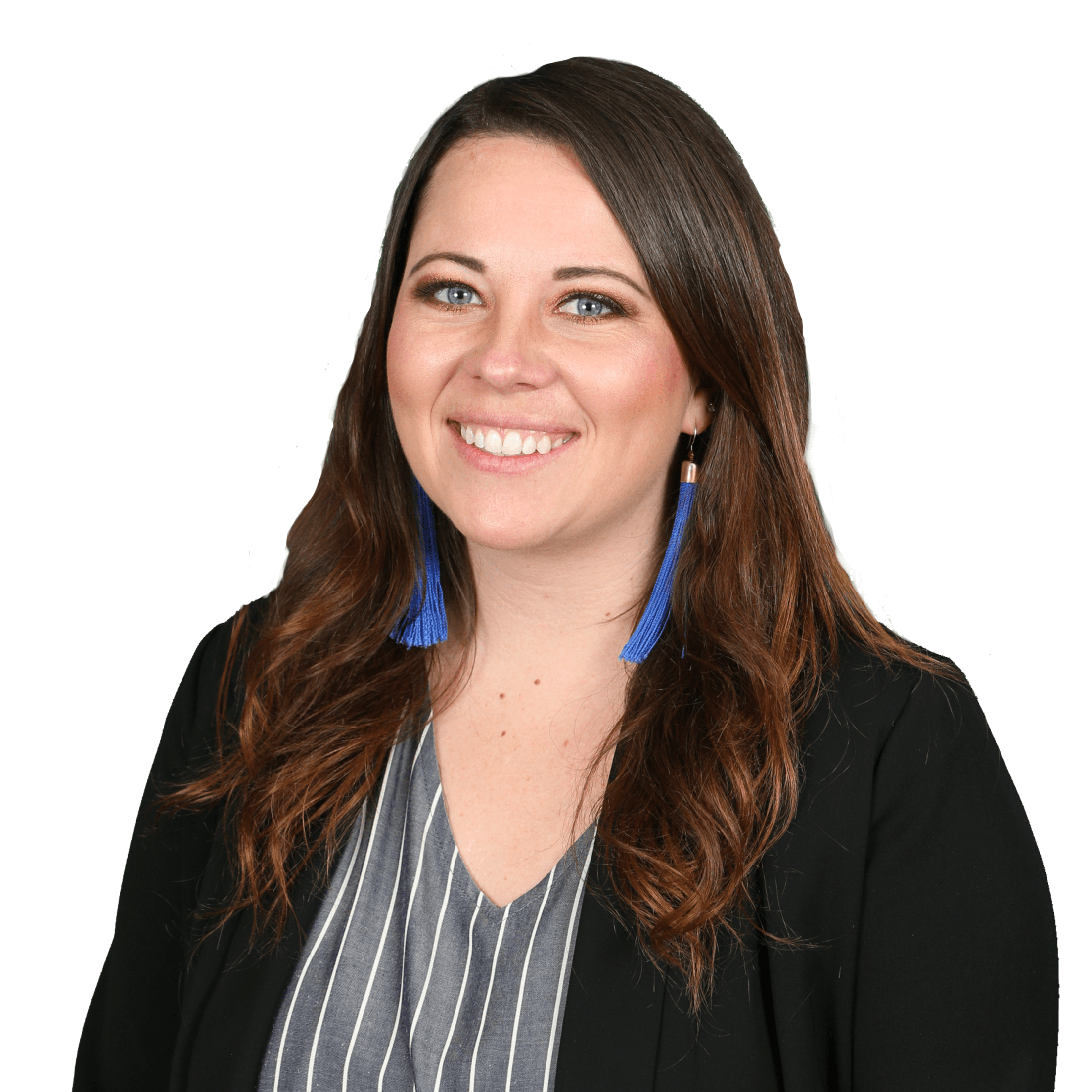 Shelby Kirkes joined the team in August 2016 as the Manager of Special Events. Kirkes was born and raised in Carlsbad, NM and attended Eastern New Mexico University in Portales, NM, where she earned her bachelor's degree in communication with emphasis in public relations. While obtaining her bachelor's, Kirkes worked in the athletic marketing office. In 2015, she took over as the Marketing Manager for the athletic department in addition to beginning the pursuit of her master's degree in communication.
Kirkes is excited to have relocated to the OKC area and enjoys trying new restaurants, coffee shops and jogging trails. She has two Great Dane's, Fitzgerald and Hemingway, named after two of her favorite authors. She enjoys supporting the OKC Thunder, Dodgers, Texas Rangers and attending any Hockey game she can find.
Team Store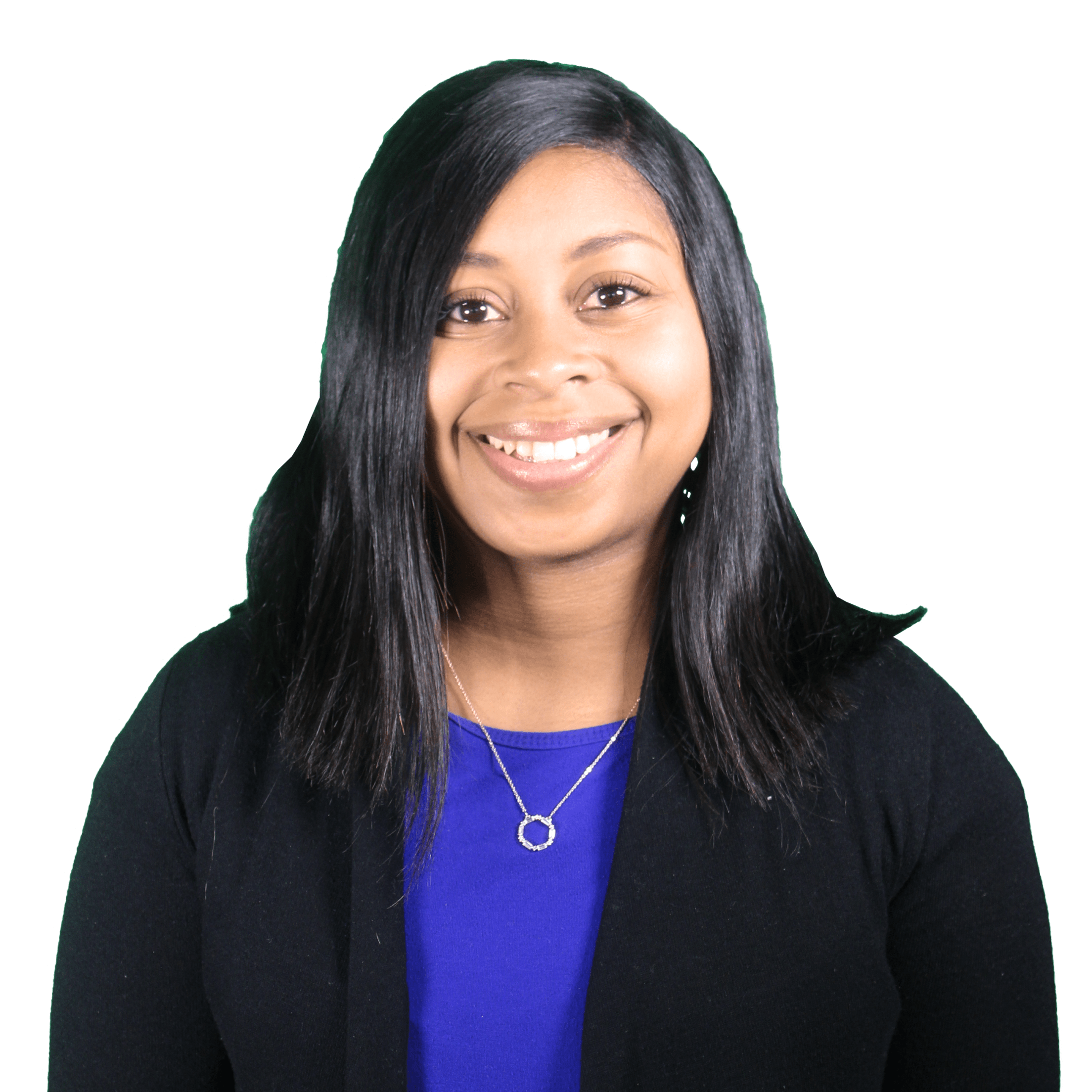 Oklahoma native Jasmine Buchanan joined the team in December 2019 as the Merchandise Manager. She graduated from the University of Central Oklahoma with a BA in Public Relations and Minor in Media Studies.
Jasmine has had an extensive background in corporate retail and was most recently the Retail Sales Manager for Girl Scouts Western Oklahoma.
Jasmine enjoys spending time with family and friends, watching movies, trying out new restaurants and traveling.
Finance & Administration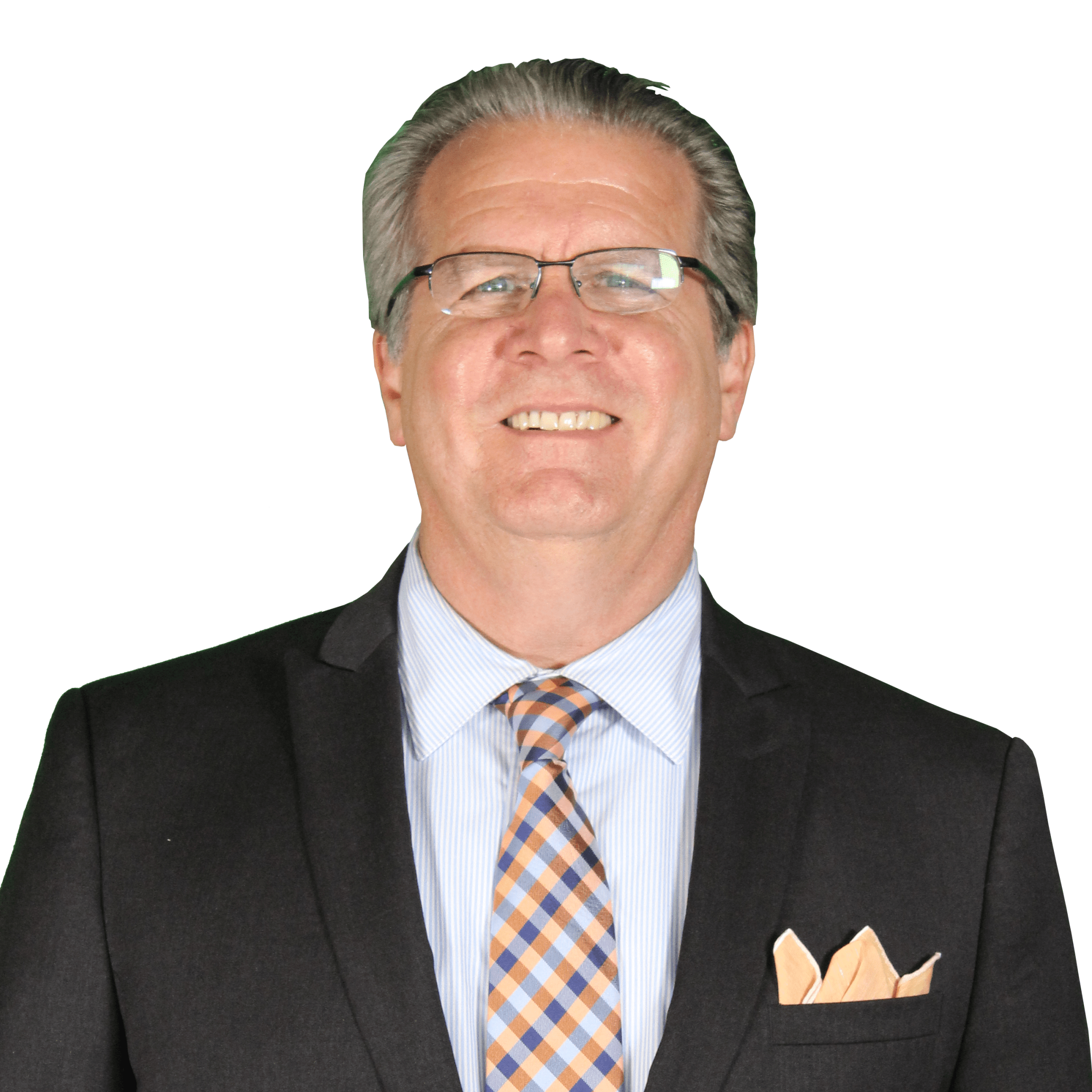 John MacDonald comes to the OKC Dodgers from the oil and gas industry. After graduating from Oklahoma State, John spent the next 39 years in the DFW area and in Houston holding various positions in Finance, including serving as an interim CFO for two separate privately-held oil & gas firms in Houston and in Ft. Worth. During that time, he also received his MBA from Southern Methodist University.
John and his wife, Debbie, were introduced to minor league baseball during the time that the Sugar Land Skeeters came into being near their home outside of Houston. As new empty-nesters they enjoyed hosting several Skeeter players and their families in their home over several seasons.
John and Debbie have been married for over 40 years and are enjoying an active life here in OKC - Broadway OKC, The Lyric Theater, and Shakespeare in the Park - which are just excuses to try all of the new great restaurants popping up all over the city. They are avid sports fans, particularly college football after both of their sons played football in college - naturally they are season ticket holders for their alma mater, the OSU Cowboys. To relax they enjoy spending quiet mornings on their front porch and walking with their miniature cocker doodle, Riley.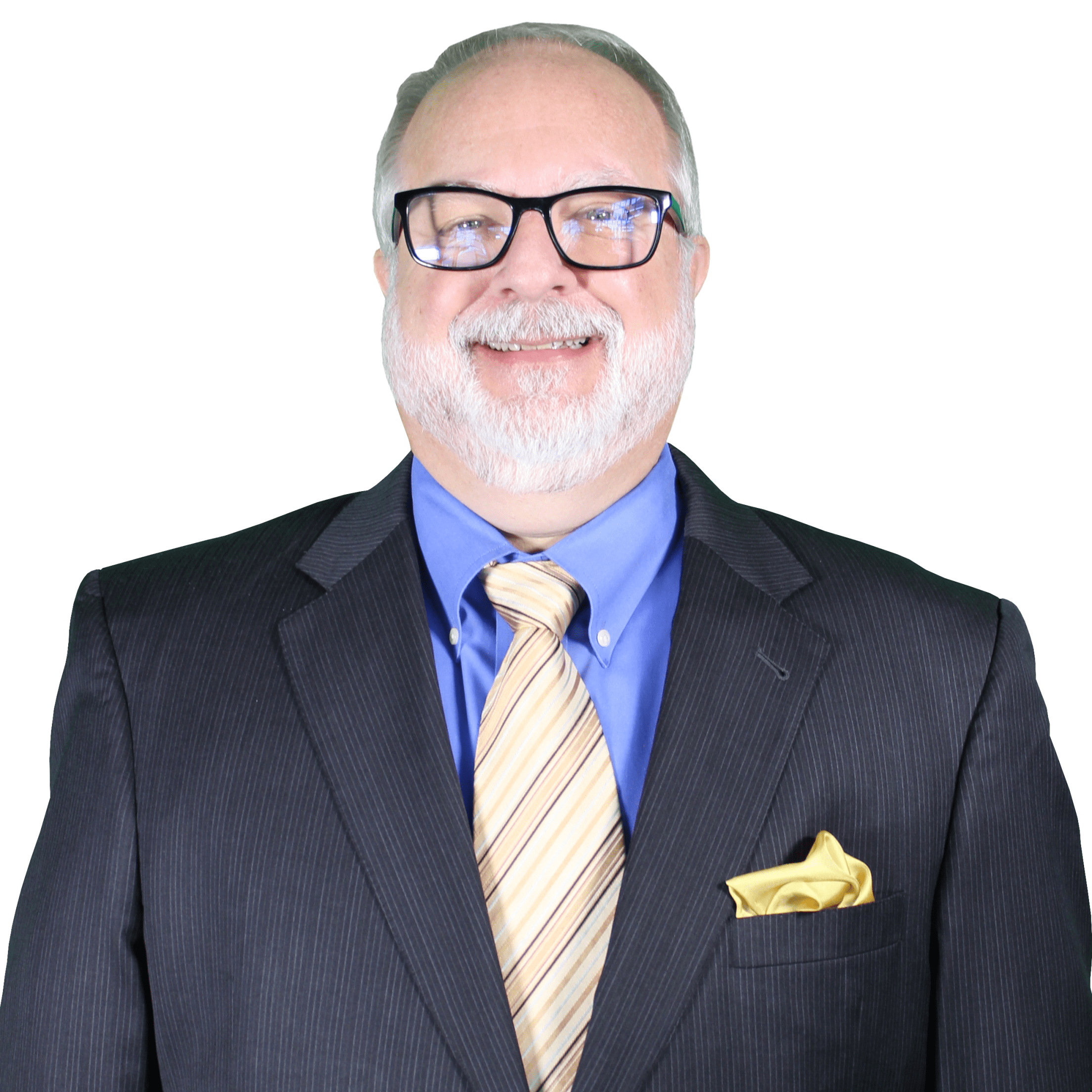 Skip is a native of Niles, Ohio. He joined the Dodgers in 2019. Skip studied Business Administration at Kent State University, Central State University, and Accounting at Blackwood Business College. Skip has an extensive accounting background in both the public and private sector and opened Bold Business Solutions, Inc in 2003 providing accounting and tax services to the small business community in the Oklahoma City area. He served as CFO for Museum of the Bible and loves to visit the museum in Washington, D.C. when the opportunity arises. Skip comes to us from City Rescue Mission where he served as a work program case manager and volunteer coordinator at the local homeless shelter.
Skip and his wife of 36 years, Marsha, have two daughters who are active in the performing arts in and around Oklahoma City. They love to attend their performances at local venues or at 3rd Act Theatre Company founded by their oldest daughter. They are both avid sports fans and have followed local minor league baseball from the days of the 89'ers, the Redhawks and now the Dodgers.
Skip enjoys golf, quiet evenings at home and anything involving family and friends.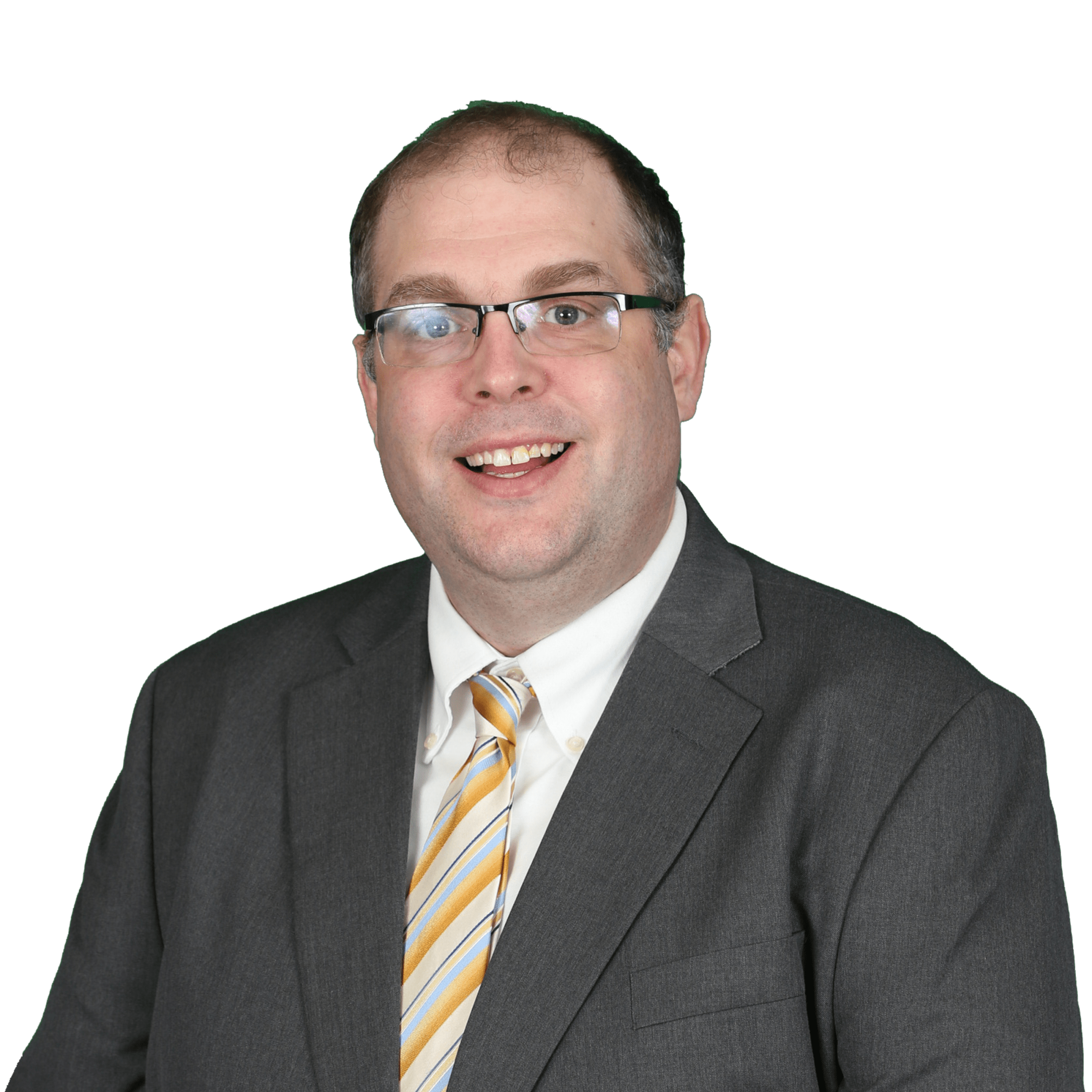 A native of Chatham, Mass., Travis joined the organization in 2008. Travis's travels have had him working with the Chatham A's, Norwich Navigators, Lake County Captains, Charlotte Knights, Augusta Greenjackets and the Nashville Sounds. Travis graduated from Beacon College with an Associate of Arts in Liberal Studies in 2003. He was also a background performer in the movie Summer Catch, starring Freddie Prinze, Jr. When he's not working, he enjoys exploring museums and baking while rooting for all Boston sports teams. He currently resides in Moore.
Professional Sports Catering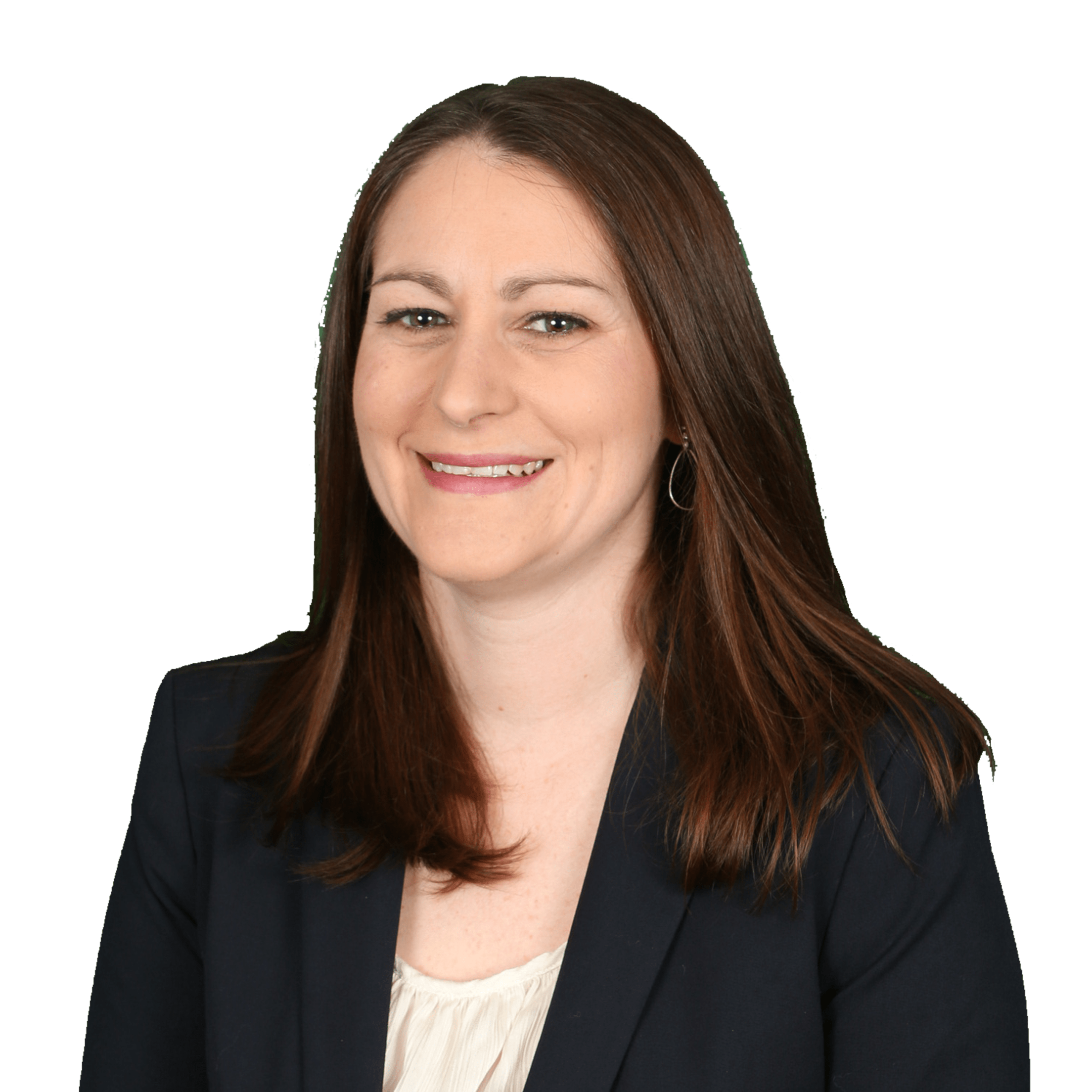 Lindsay Robb joined the team in December 2016 as the Catering Manager for Professional Sports Catering. She previously worked for Pinehurst Resort in North Carolina as the Catering Sales Manager where she handled weddings and one day catering events. Lindsay is a graduate of Methodist University with a degree in Business Administration with a concentration in Professional Golf Management.
Lindsay was born and raised in Connecticut. She moved to North Carolina to go to college and then spent 18 years enjoying the South. She is moving to Oklahoma with her husband, two dogs and one cat. She enjoys playing golf, reading, watching all sports and taking her dogs for walks.
David Dyrek, Executive Chef
Scott Christy, Concessions Manager
Francie Bailey, Catering Manager
Angela Dambold, Business Manager