Davidson Homers Twice in OKC's 3-1 Win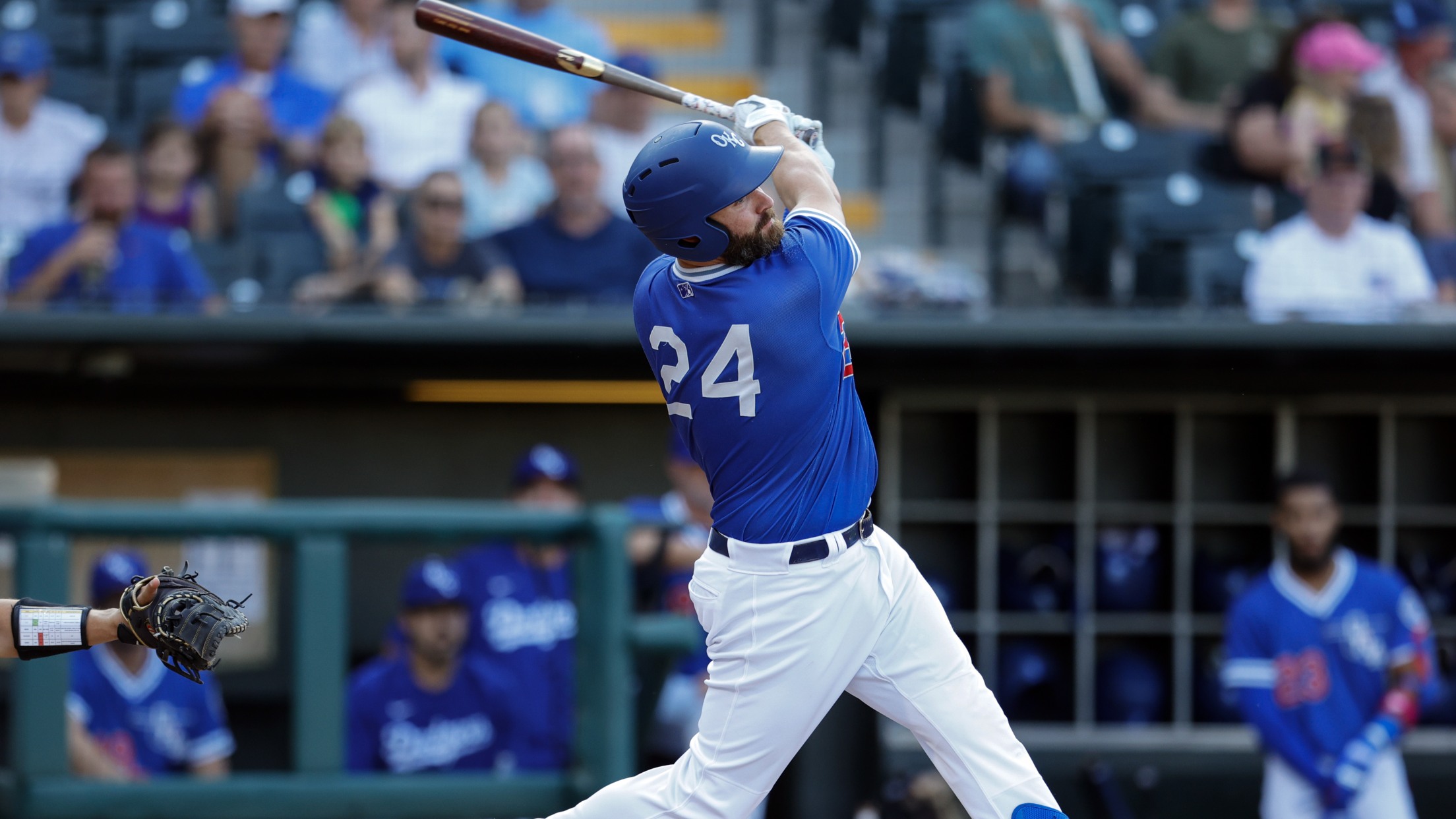 OKC Dodgers – 3 **_El Paso – 1 Tuesday, July 13, 2021 – Southwest University Park – El Paso, Texas Game Summary: Matt Davidson homered twice and the Oklahoma City Dodgers pitching staff held the El Paso Chihuahuas to one run in OKC's 3-1 win in the series finale between
Dodgers Roll Against Skeeters, 8-1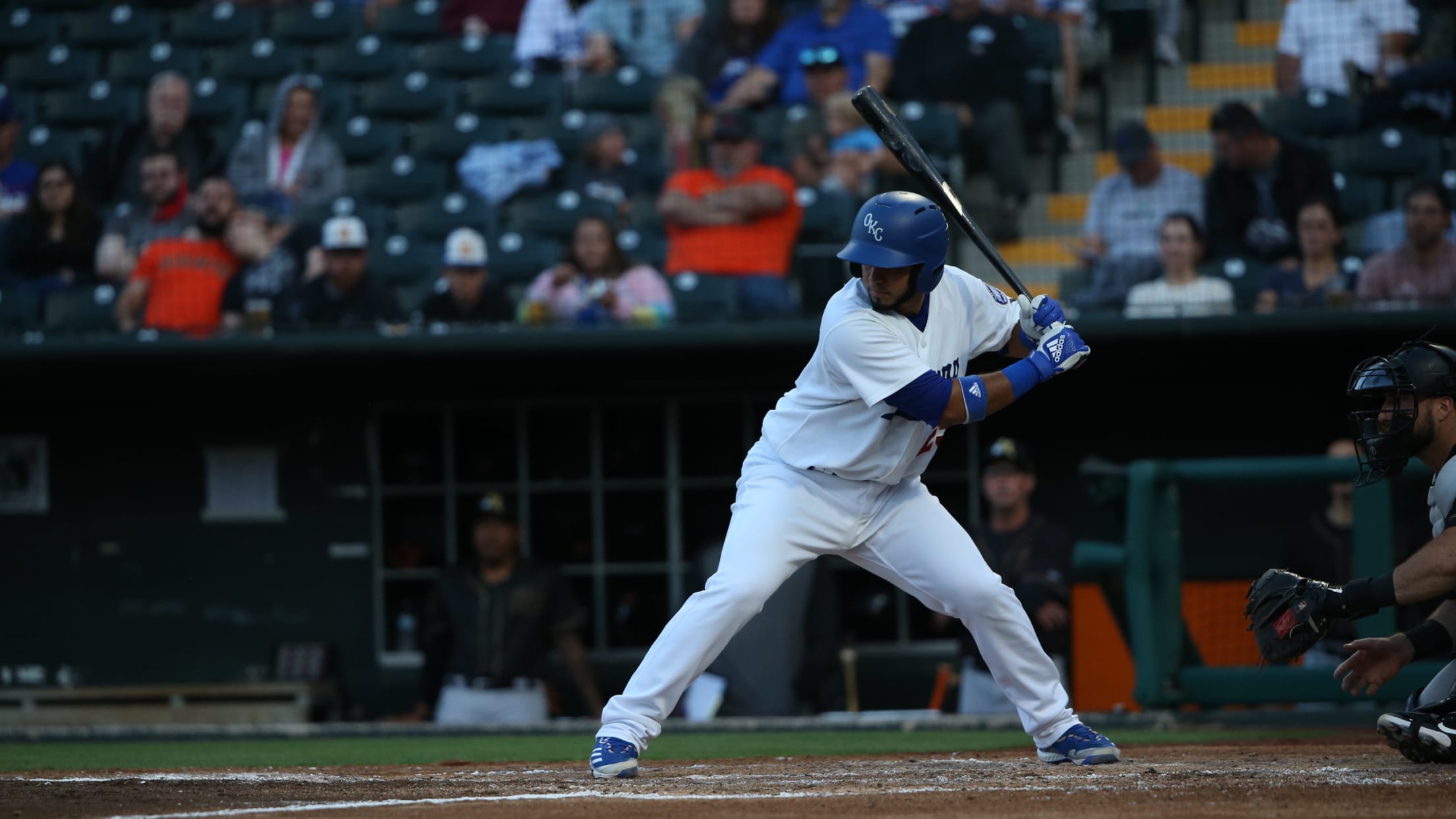 OKC Dodgers - 8 Sugar Land 1 Thursday, June 3, 2021 – Chickasaw Bricktown Ballpark – Oklahoma City, Okla. Game Summary: The Oklahoma City Dodgers scored eight straight runs on the way to an 8-1 series-opening win against the Sugar Land Skeeters in the teams' first-ever meeting Thursday night at
Graterol, Gonzalez lead way in Dodgers' shutout
Young arms help limit Giants to just two hits in nightcap of sweep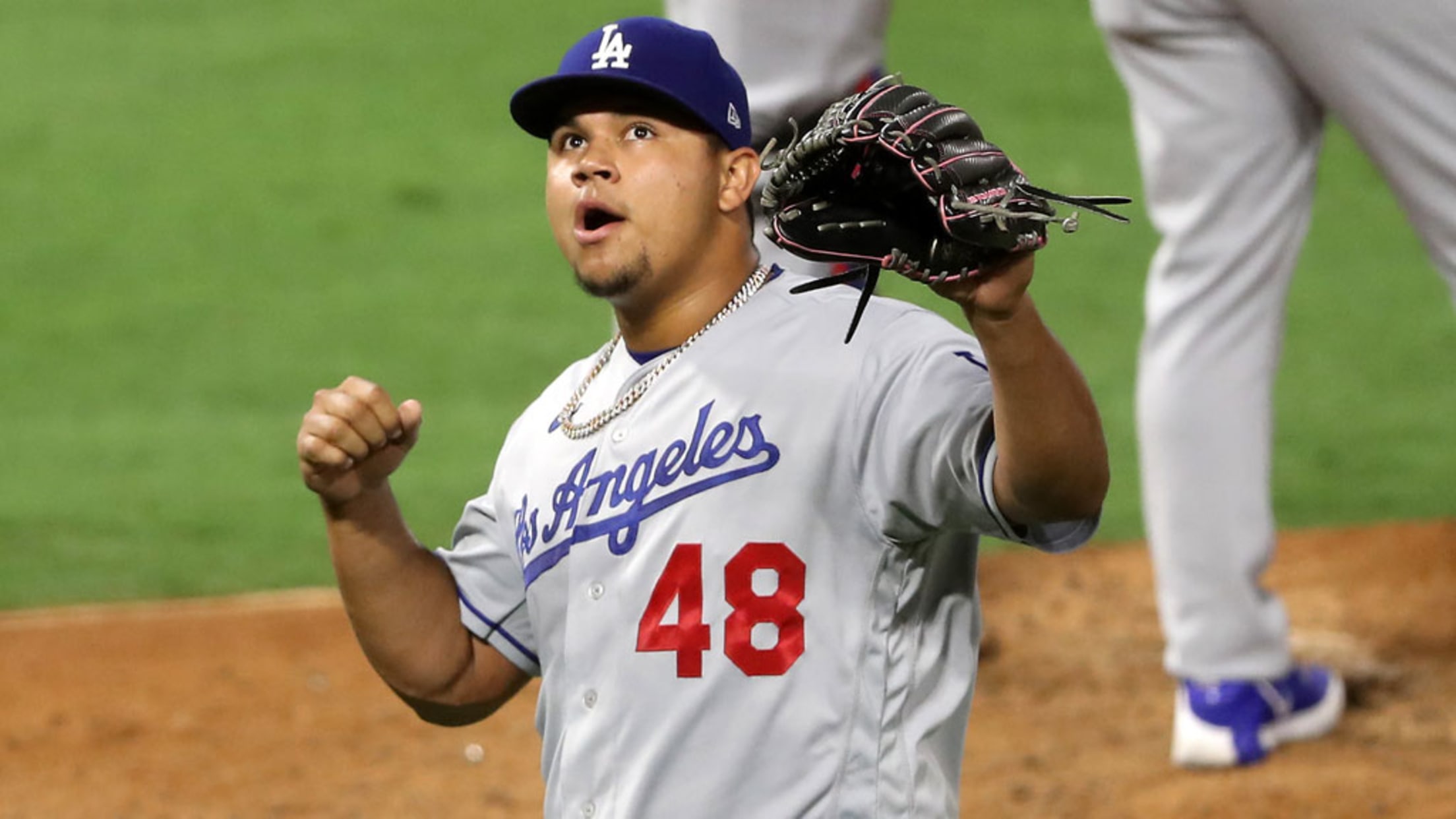 Two of the Dodgers' top prospects, Brusdar Graterol and Victor Gonzalez, were part of a nearly unhittable effort by the Los Angeles pitching staff in a 2-0 victory to sweep Thursday's doubleheader with rival San Francisco. Graterol, MLB.com's No. 91 overall prospect, replaced Gonzalez with one out in the fourth
Cream of the crop opening 2020 in the Majors
Best Minors has to offer ready to take their shots in the bigs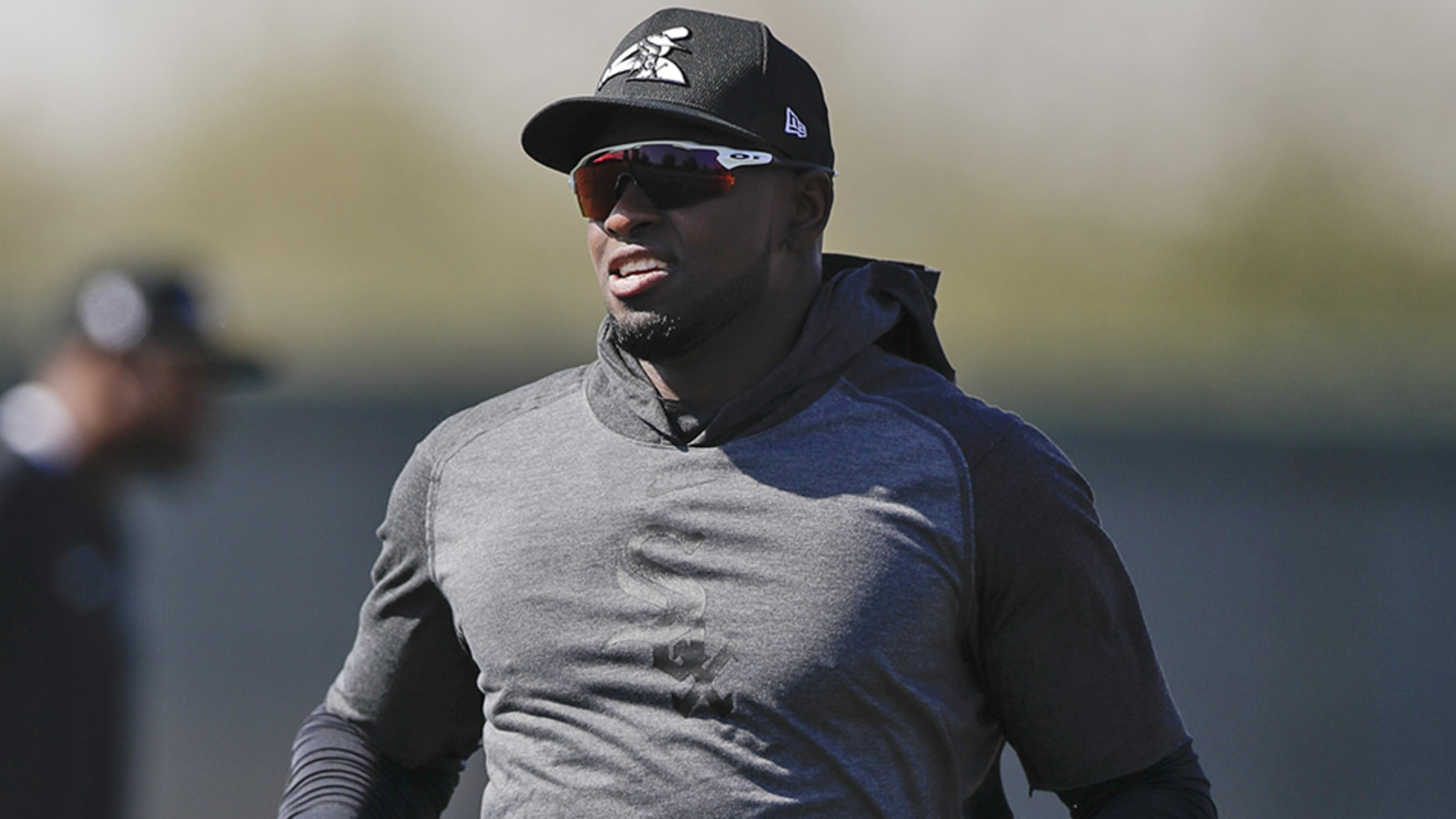 The kids are all grown up. Some of the best and brightest prospects baseball has to offer have found their way onto Major League rosters for the opening of the 2020 season. In a sport in which players are conditioned to pace themselves for a six-month marathon, the 60-game schedule
Prospects in the Dodgers' 2020 player pool
Dodgers boast five top-100 prospects on summer roster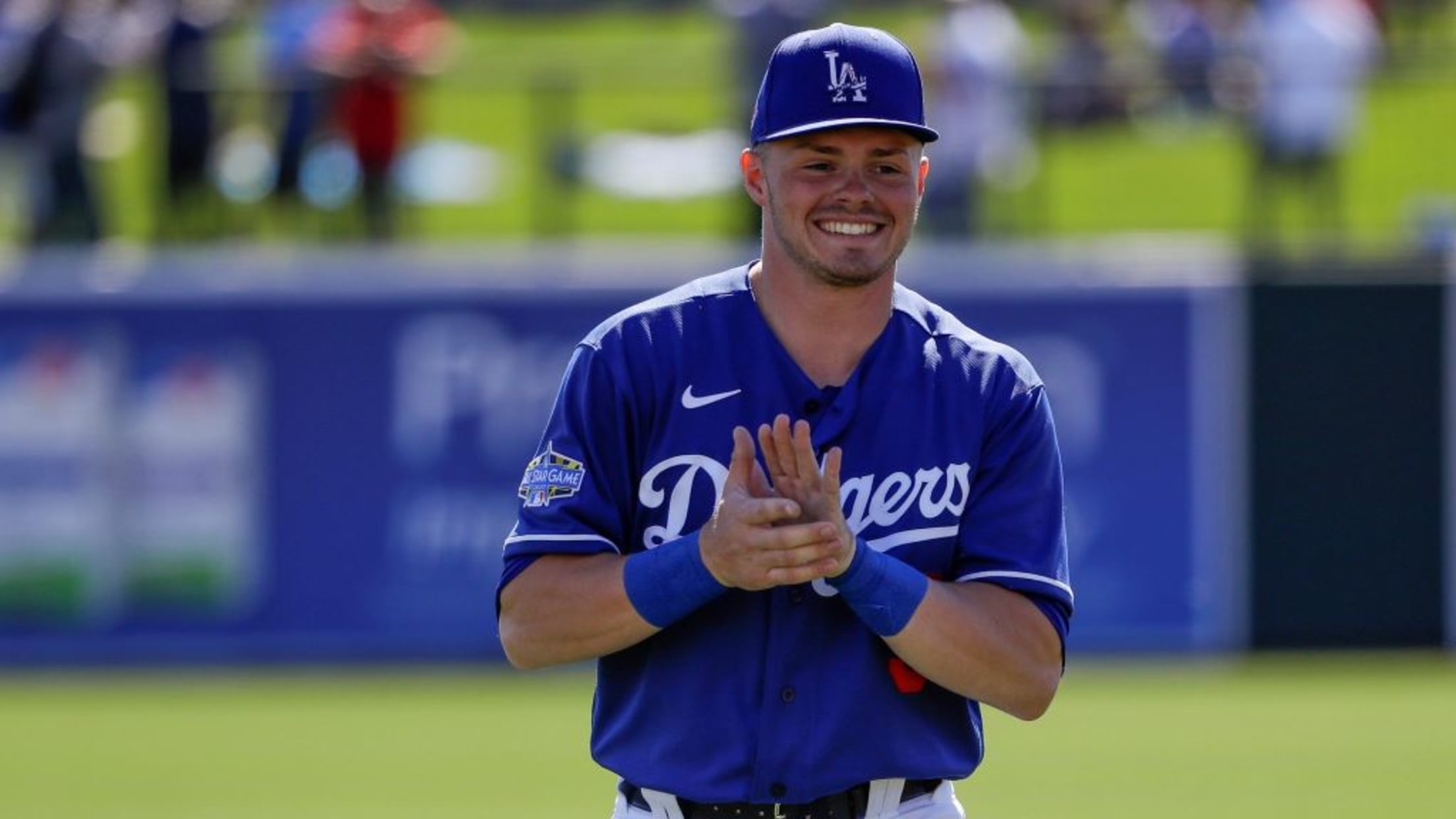 As part of the new rules for the 2020 Major League season, each of the 30 organizations will maintain a 60-man player pool for the duration of the campaign. Some members of the player pool will feature on the active Major League roster while others will work out at an
Betts trade official with addition of Downs
No. 44 overall prospect, Wong going from Dodgers to Red Sox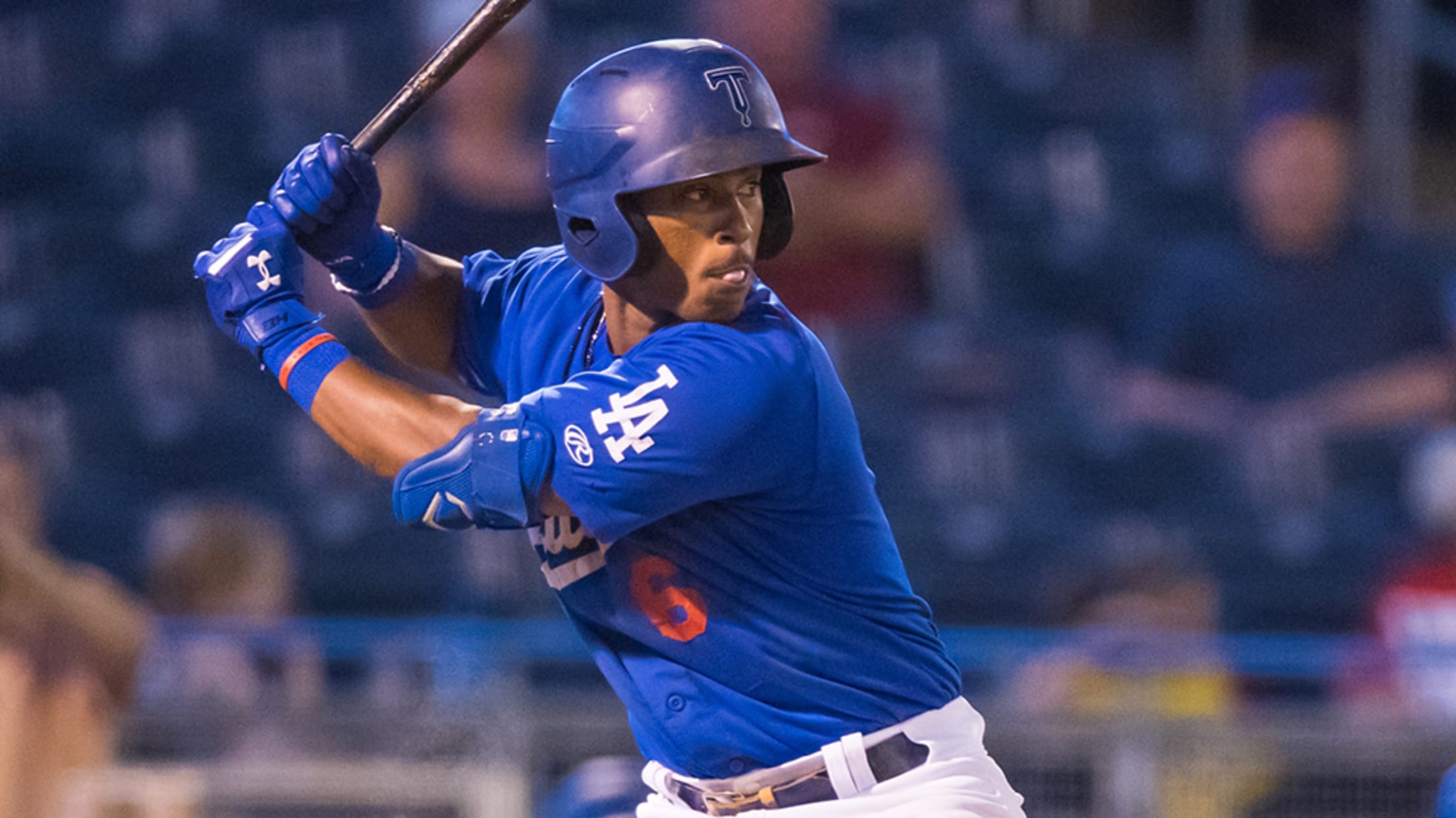 Baseball's blockbuster trade is finally official with the key addition of Dodgers' shortstop Jeter Downs. Downs, MLB.com's No. 44 overall prospect, and catcher Connor Wong were added to the deal that sends 2018 American League MVP Mookie Betts, left-hander David Price and cash from the Red Sox to the Dodgers. The trade was finalized
Report: Twins leave Betts deal, keep Graterol
No. 83 overall prospect was originally heading to the Red Sox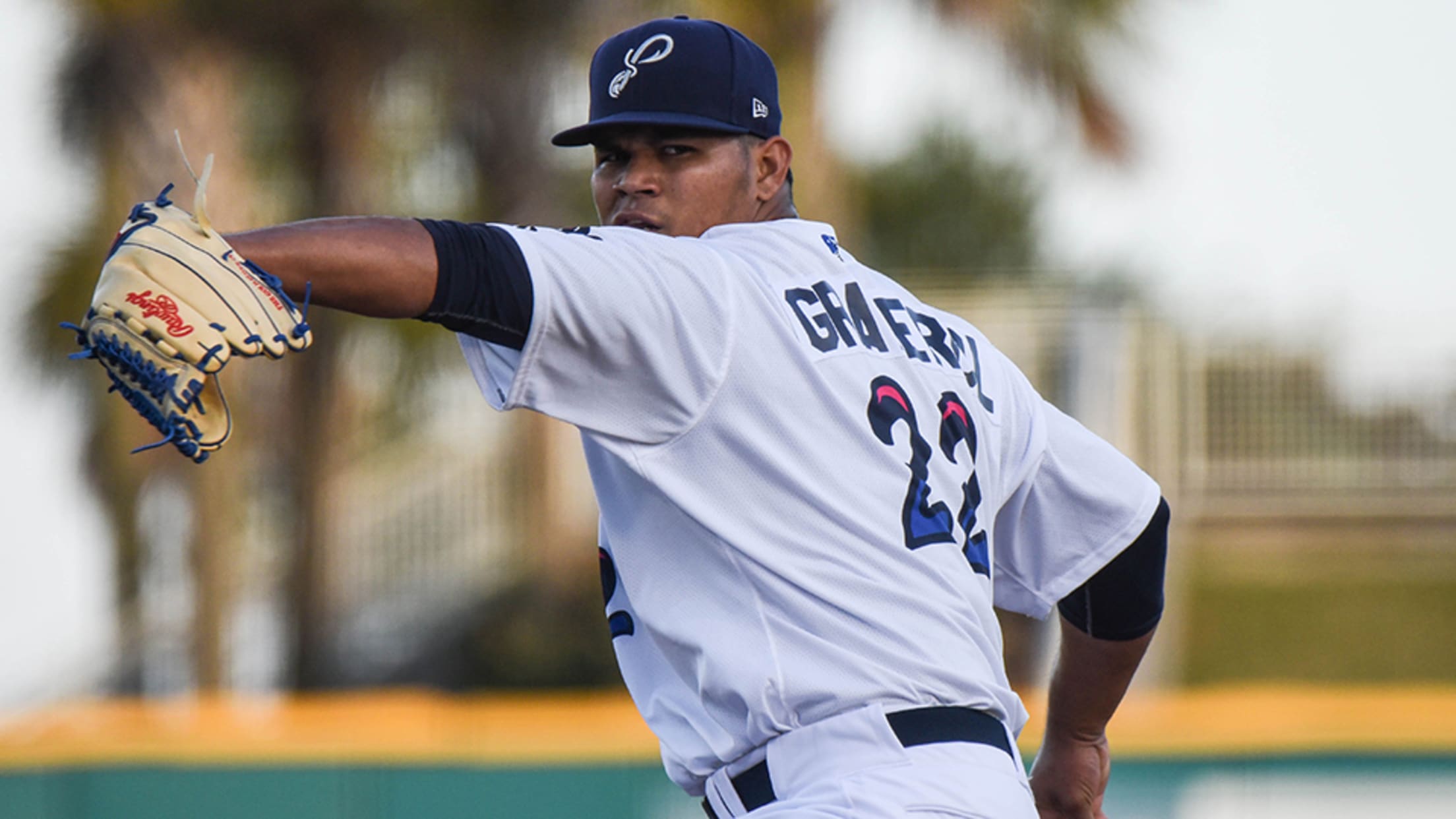 Brusdar Graterol is staying in Minnesota's farm system after all.MLB.com's No. 83 overall prospect was originally headed to Beantown as part of a three-team blockbuster deal that will send 2018 American League MVP Mookie Betts to the Dodgers, but on Saturday, the Twins decided to pull out of the trade.
Prospect Projections: AL Central rookies
Robert ready to put on White Sox; Royals, Tigers need patience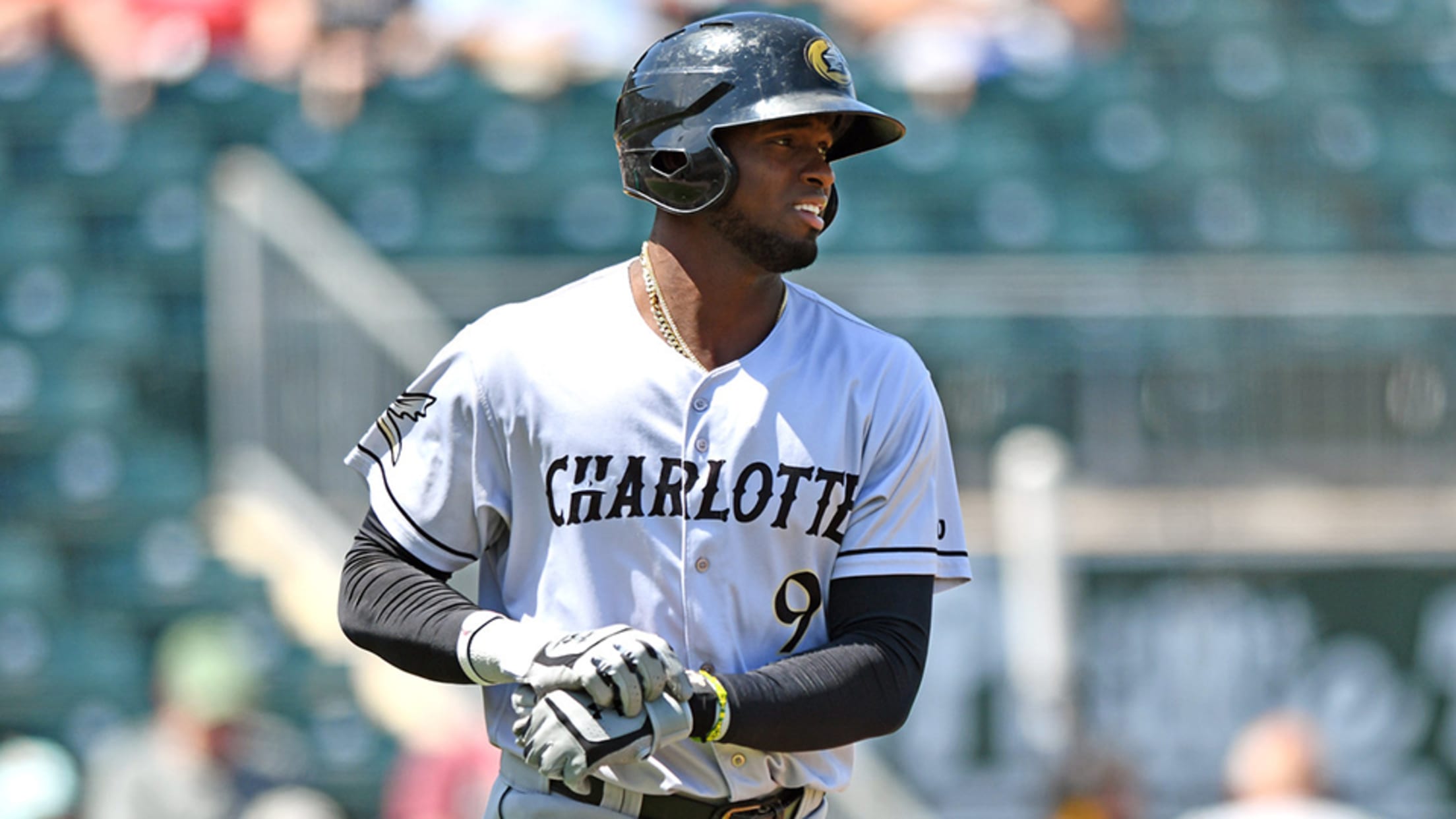 This is the third in a six-part Toolshed series that uses FanGraphs' Steamer600 projections to look at how prospects would fare over a full Major League season in 2020. The system bases its forecast on 600 plate appearances for position players, 450 plate appearances for catchers, 200 innings for starting
Twins add top pitching prospect Graterol
No. 54 overall prospect posted 1.92 ERA across three levels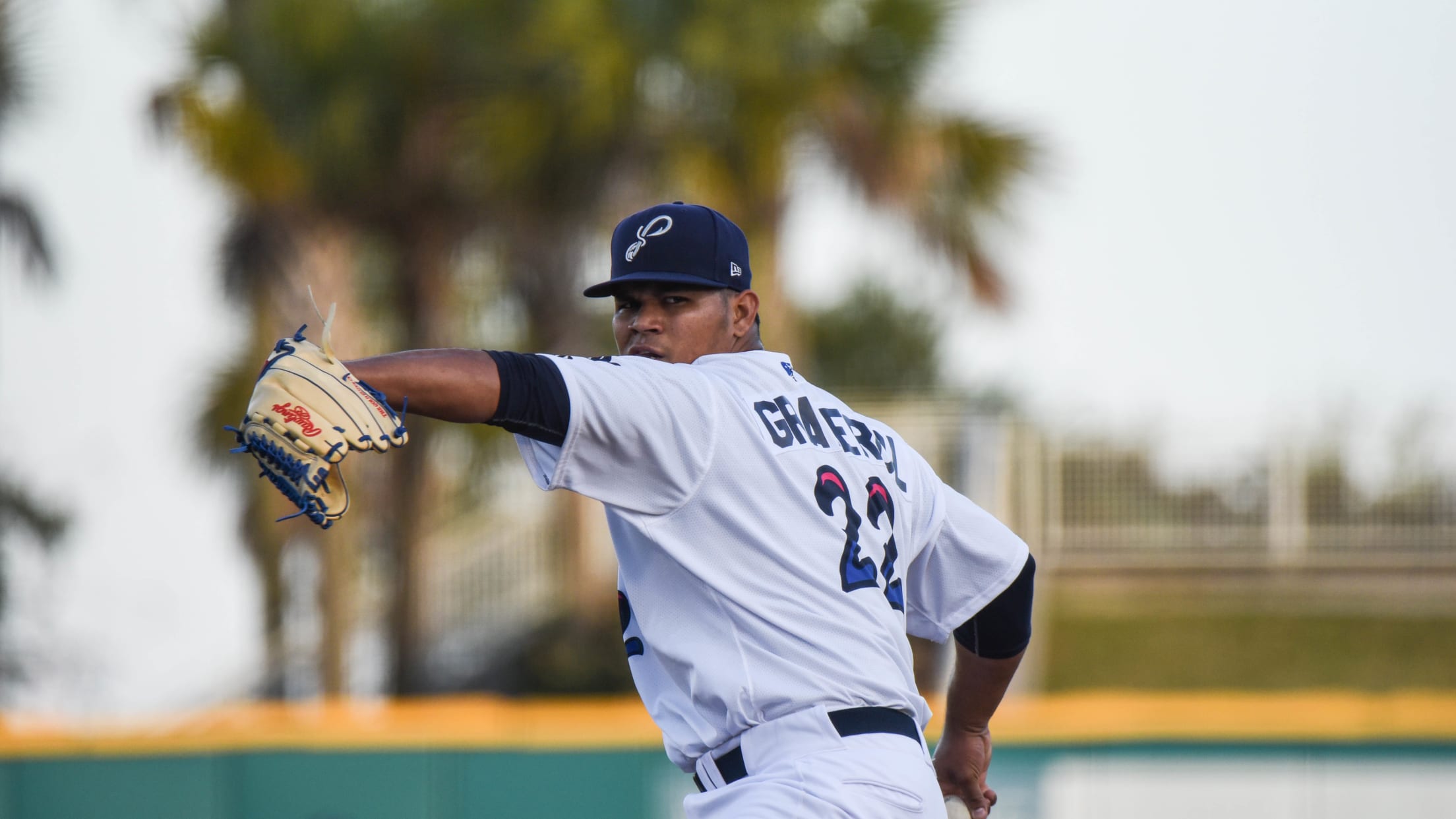 Brusdar Graterol is officially in the bigs.The Twins called up their third-ranked prospect from Triple-A Rochester on Sunday as Major League rosters expanded. He appeared in four International League games following an Aug. 19 promotion from Double-A Pensacola.
Blue Wahoos' Graterol lands on injured list
Twins No. 3 prospect shut down with shoulder impingement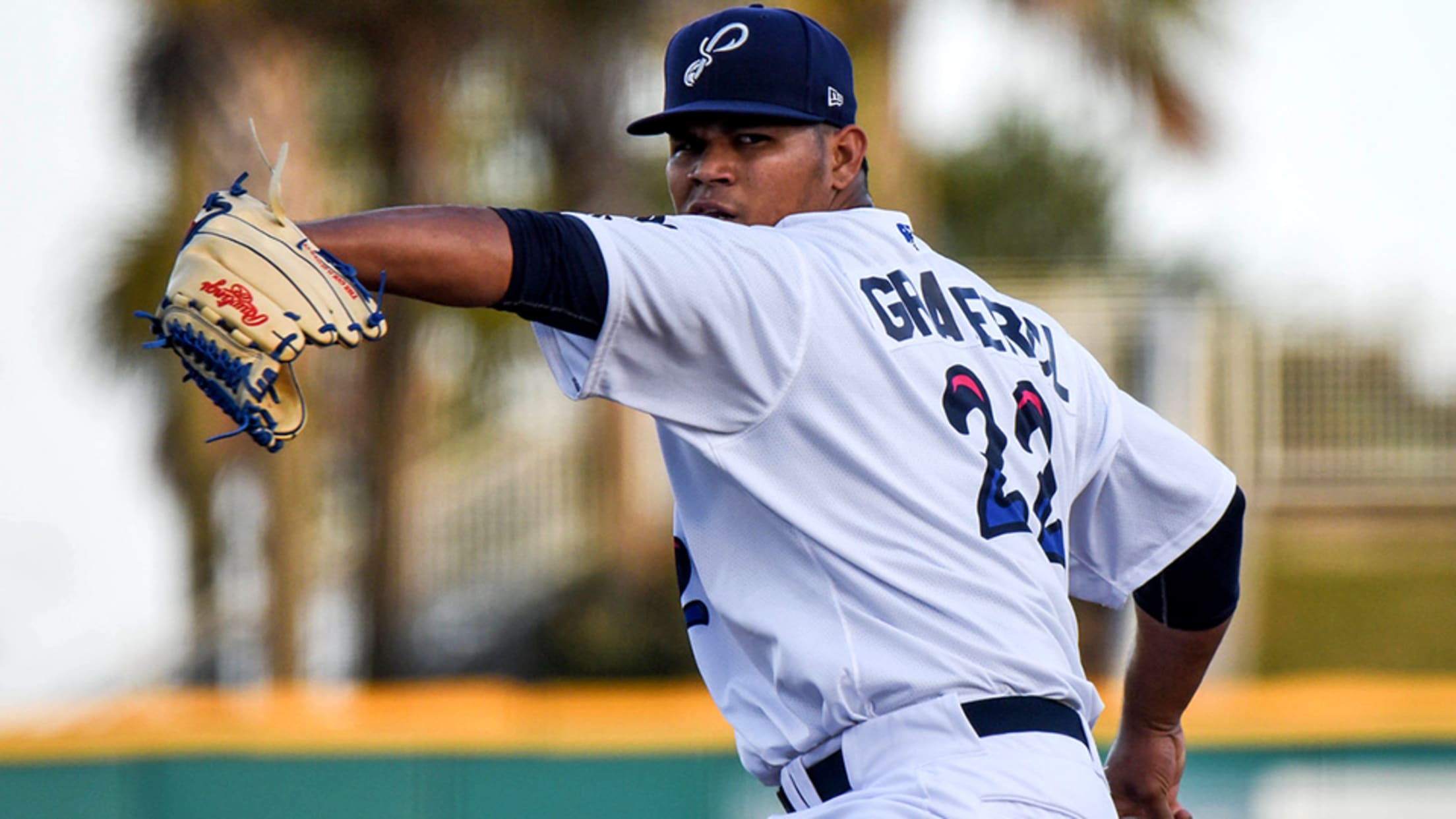 The injury bug affecting Twins prospects ultimately found Brusdar Graterol. Minnesota's No. 3 prospect has been shut down after he was diagnosed with a right shoulder impingement. Additionally, 12th-ranked Akil Baddoo will undergo Tommy John surgery and left-hander Stephen Gonsalves -- the team's No. 11 prospect -- suffered a stress reaction
Graterol exits gem early as precaution
No. 62 prospect felt trap tightness, not expected to miss time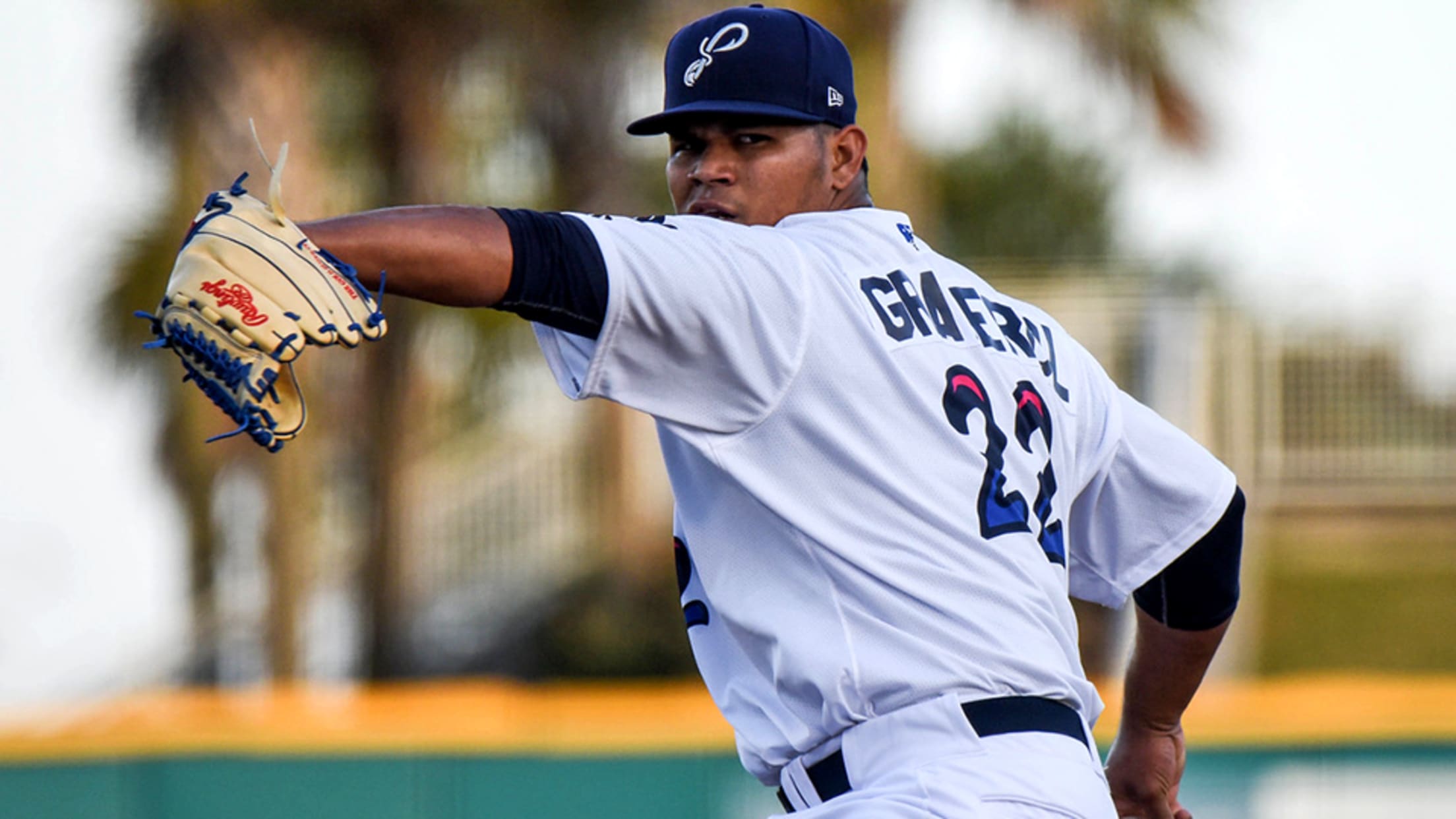 Brusdar Graterol was cruising Wednesday before he all of a sudden wasn't. And while it looked worrisome at the time, Twins fans can breathe a little easier.Minnesota's third-ranked prospect was taken out of his gem with Double-A Pensacola for precautionary reasons, the team confirmed to MiLB.com. He was experiencing trapezius
Graterol continues to dominate for Wahoos
Twins No. 3 prospect gives up one hit in seven shutout frames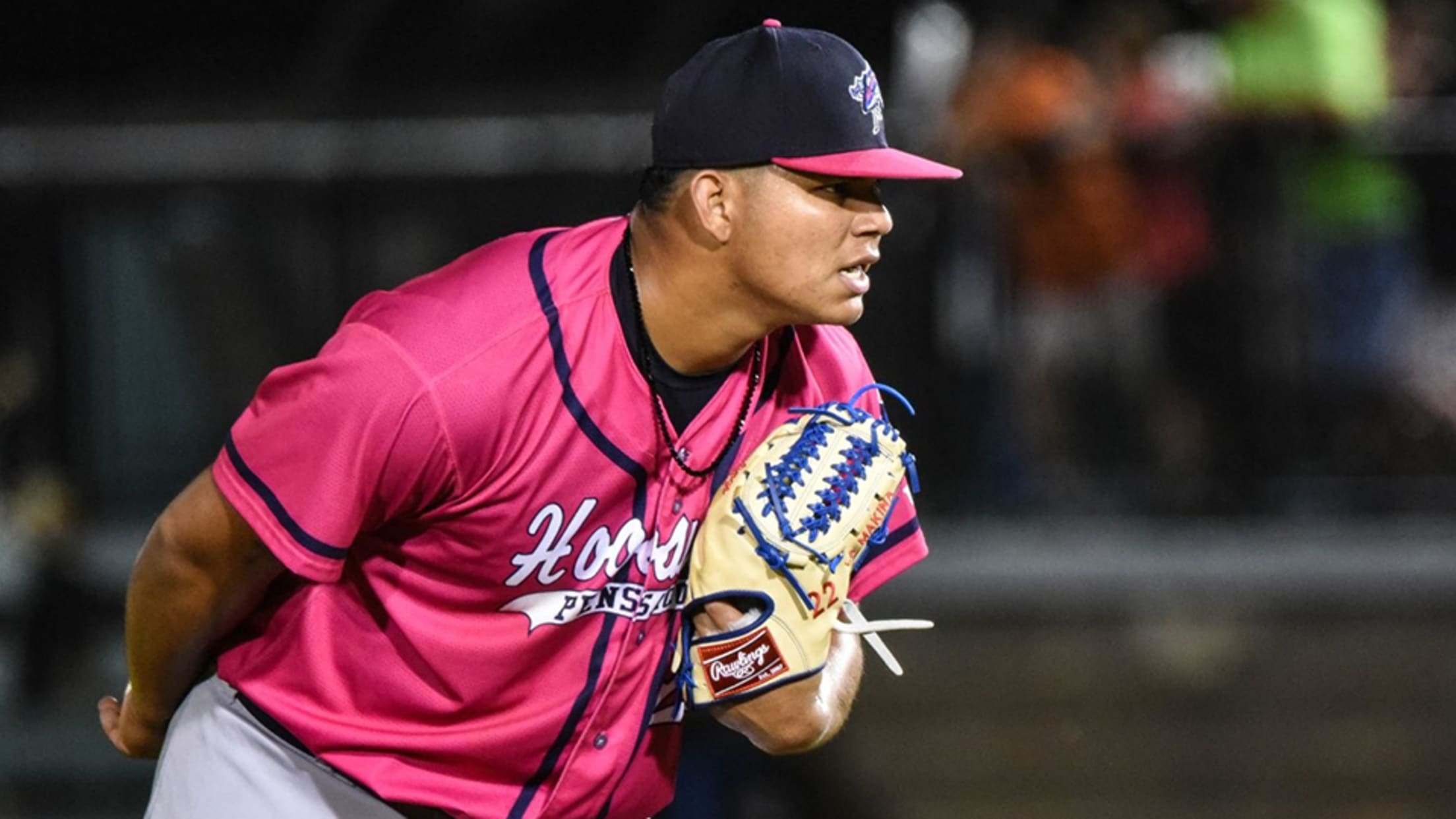 Brusdar Graterol continues to outdo himself on the mound for Pensacola.MLB.com's No. 65 overall prospect allowed one hit and one walk while striking out eight over seven scoreless innings Tuesday night in the Blue Wahoos' 3-2, 10-inning loss to Biloxi at MGM Park.
2019 Preview: Pensacola Blue Wahoos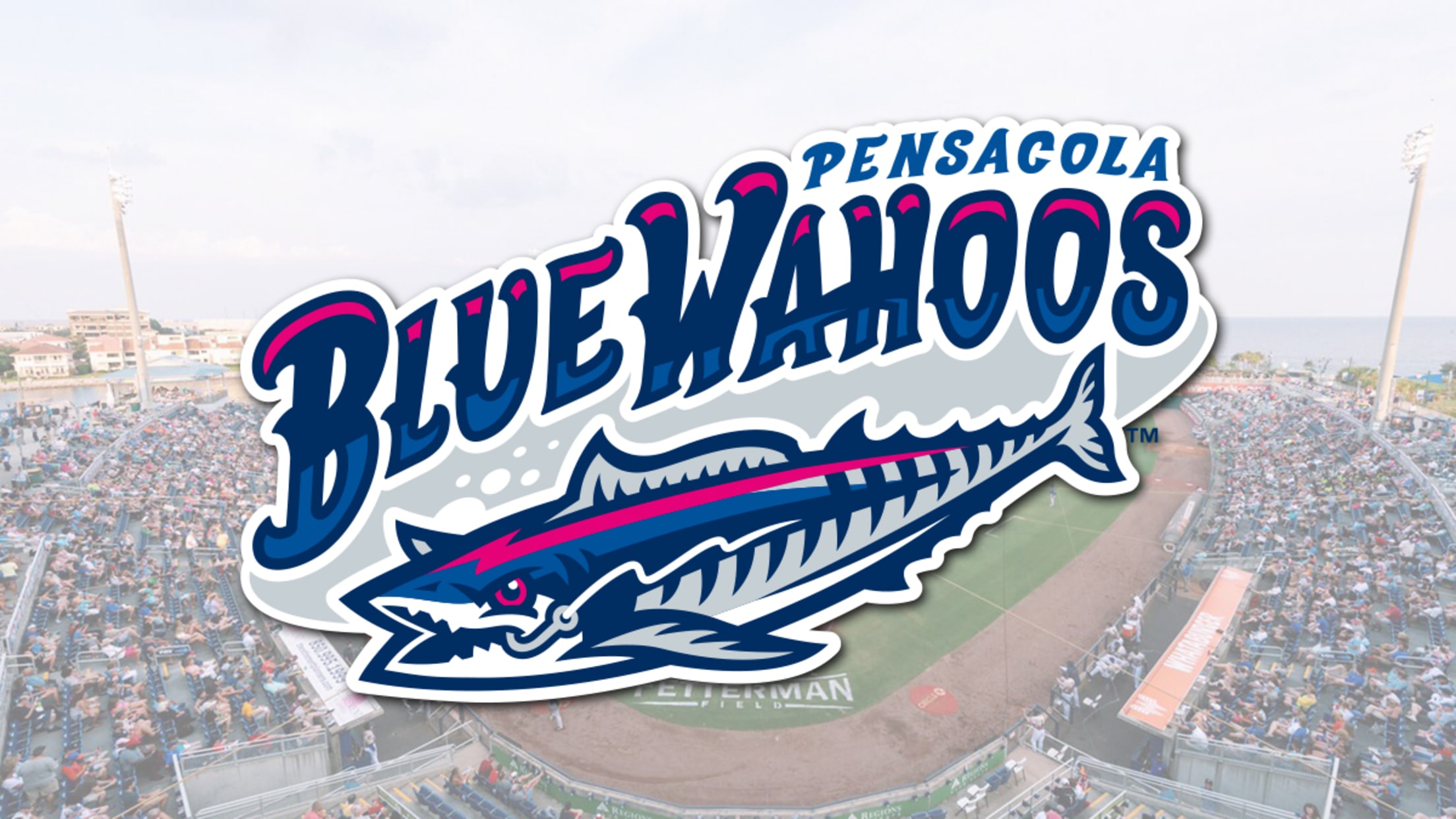 A new major league affiliate has brought a fresh pipeline of talent toward the Florida panhandle… will it be enough to make the playoffs for a fifth straight season?2018 RECORD: 69-68, 2nd in the Southern League's South Division2018 PLAYOFFS: Lost in South Division Playoffs to Biloxi, 3-1OPENING DAY: Wednesday, April
Farm system rankings: Pitchers (20-11)
Keller ready to make impact with Bucs; Jays more than big bats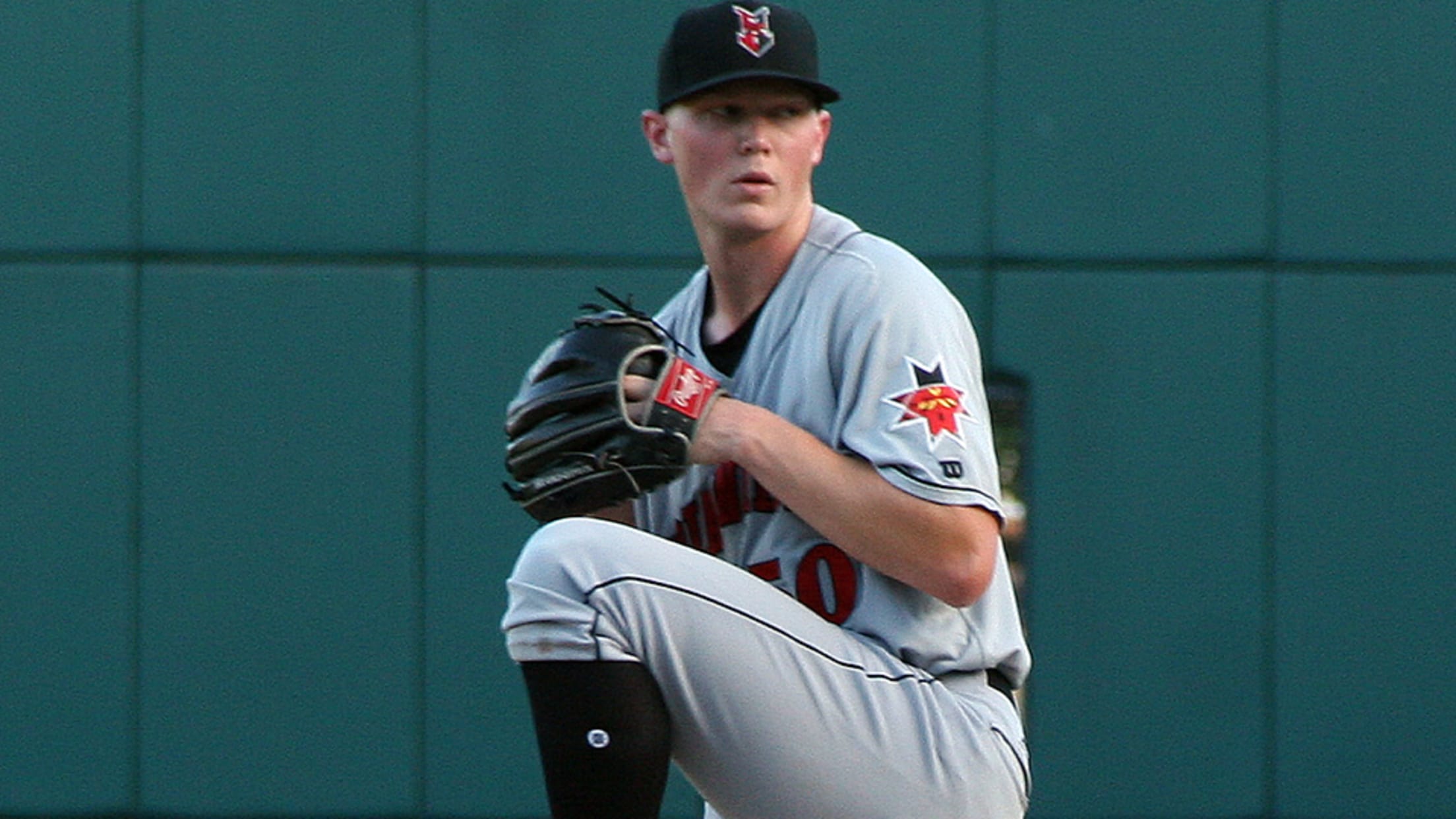 With the 2019 season rapidly approaching, MiLB.com is looking at the state of all 30 farm systems over the next month and ranking them in several different ways. After looking at position player prospects (30-21, 20-11, 10-1), the second installment, broken into three parts, focuses on pitchers and considers the quality and
Prospect Roundup: Games of Aug. 15
Phillies' Medina, Orioles' Lowther toss Class A Advanced gems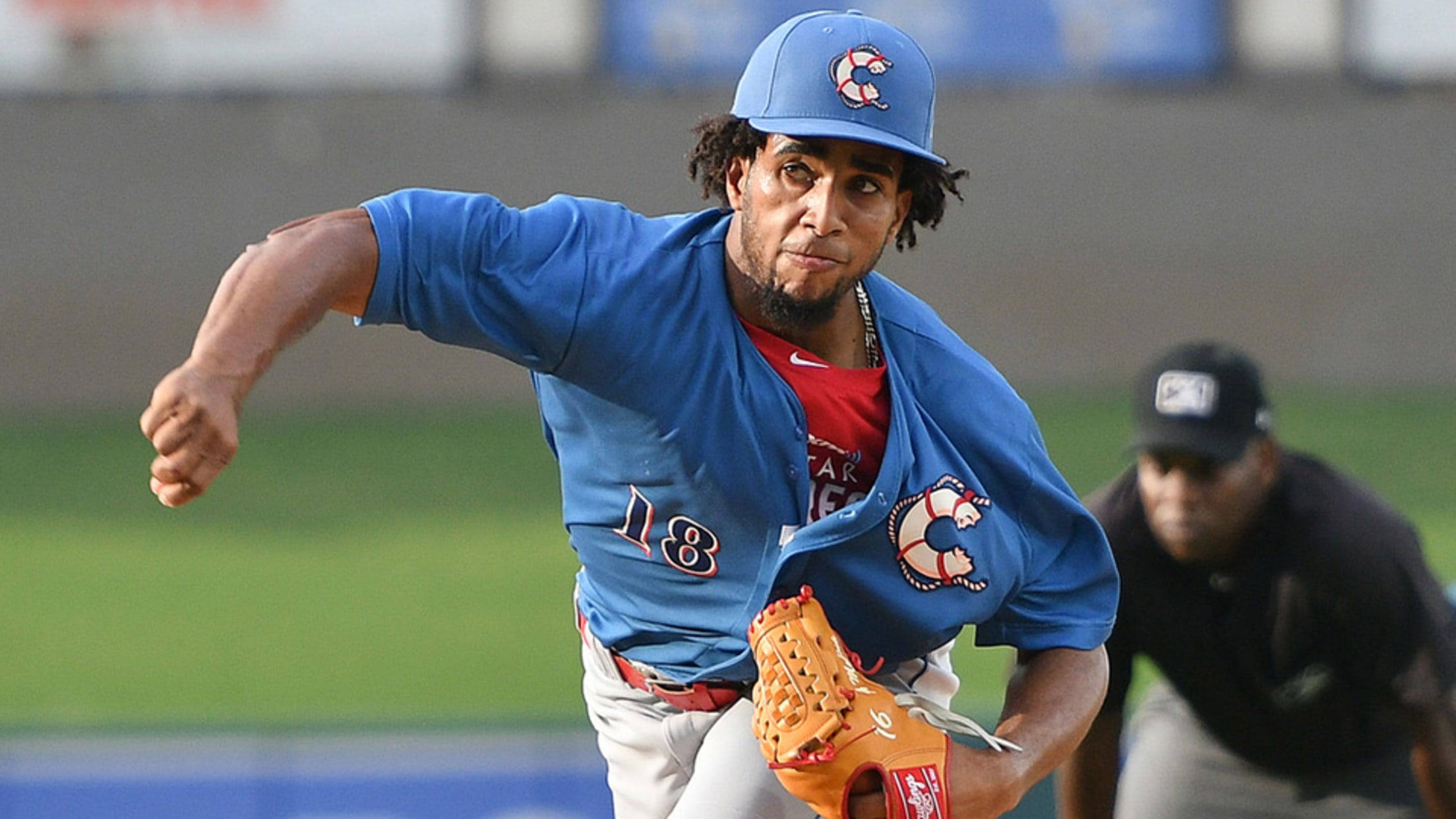 Theme of the daySoutheast is where it's at: It seemed like the Minors' best performances Wednesday took place in the southeastern portion of the United States. Braves No. 13 prospectBryse Wilsonstruck out 13 over eight innings in Gwinnett, Georgia. Marlins No. 22 prospect Joe Dunandhomered twice for Double-A Jacksonville. Twins
Prospect Roundup: Games of Aug. 9
Sheffield keeps zeros coming; Franco adds even more hits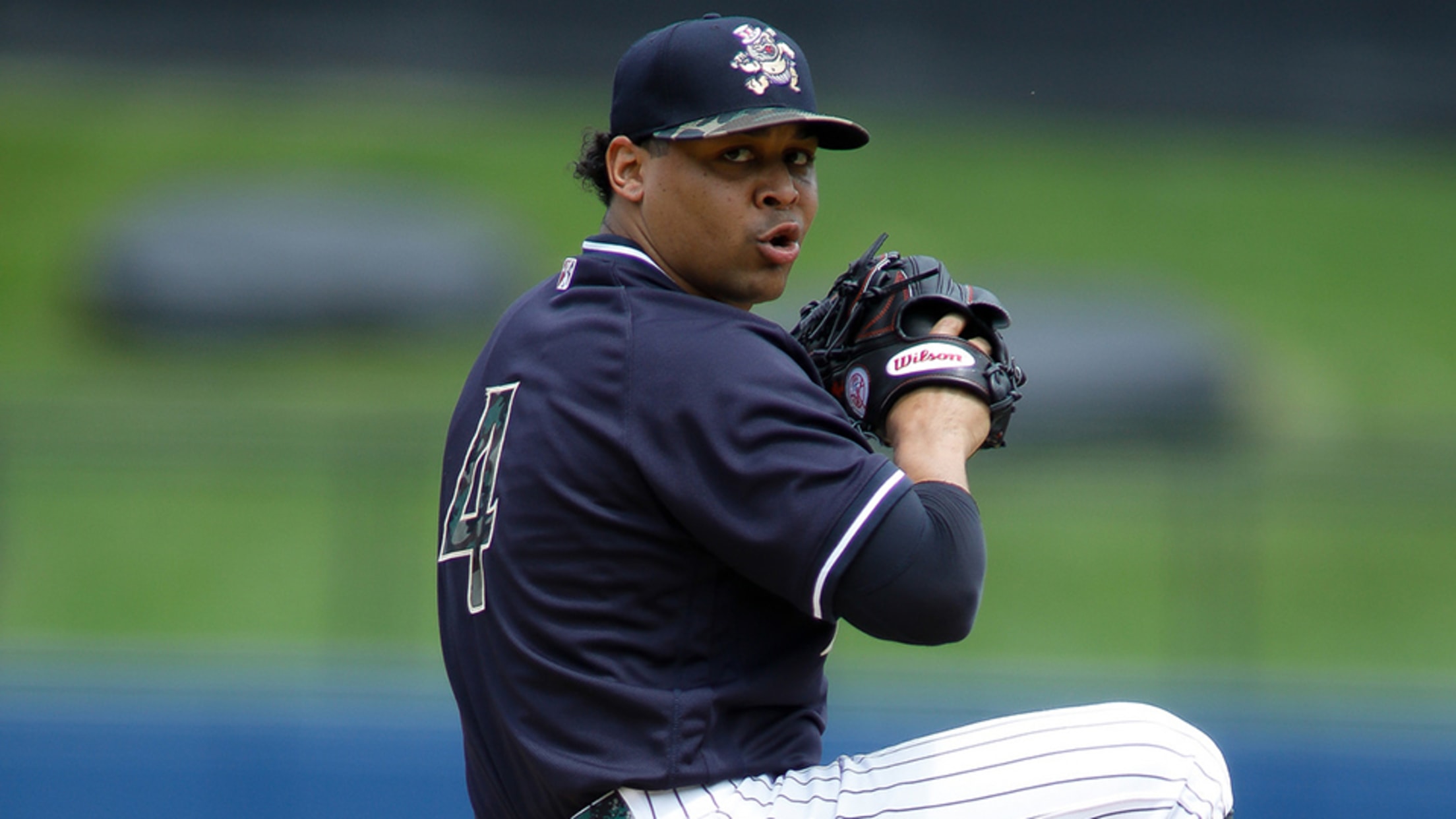 Theme of the dayLiving up to expectations: Sometimes prospects get overhyped as the baseball world focuses almost exclusively on their strengths, but it's still comforting to see so many of the game's top Minor Leaguers do what they do best on a given night. After initially struggling in the International
Tyler Watson and Jared Akins join Kernels
Cedar Rapids, IA - The Cedar Rapids Kernels and Minnesota Twins announce that RHP Brusdar Graterol has been promoted to Fort Myers; LHP Tyler Watson and OF Jared Akins will join the Kernels; and C Robert Molina has been placed on the 7-day DL with a left hand contusion. Brian
Pearson's Career Game Highlights 14-1 Blowout
Kernels sweep four-game series against Timber Rattlers
CEDAR RAPIDS, IOWA - The Cedar Rapids Kernels scored 10 runs in the fourth inning Sunday and claimed a 14-1 victory to secure a four-game sweep over the Wisconsin Timber Rattlers in front of 2,785 fans at Perfect Game Field at Veterans Memorial Stadium. Jacob Pearson led the offense with
Graterol puts five zeros on board for Kernels
Sixth-ranked Twins prospect fans nine, gets support from Pearson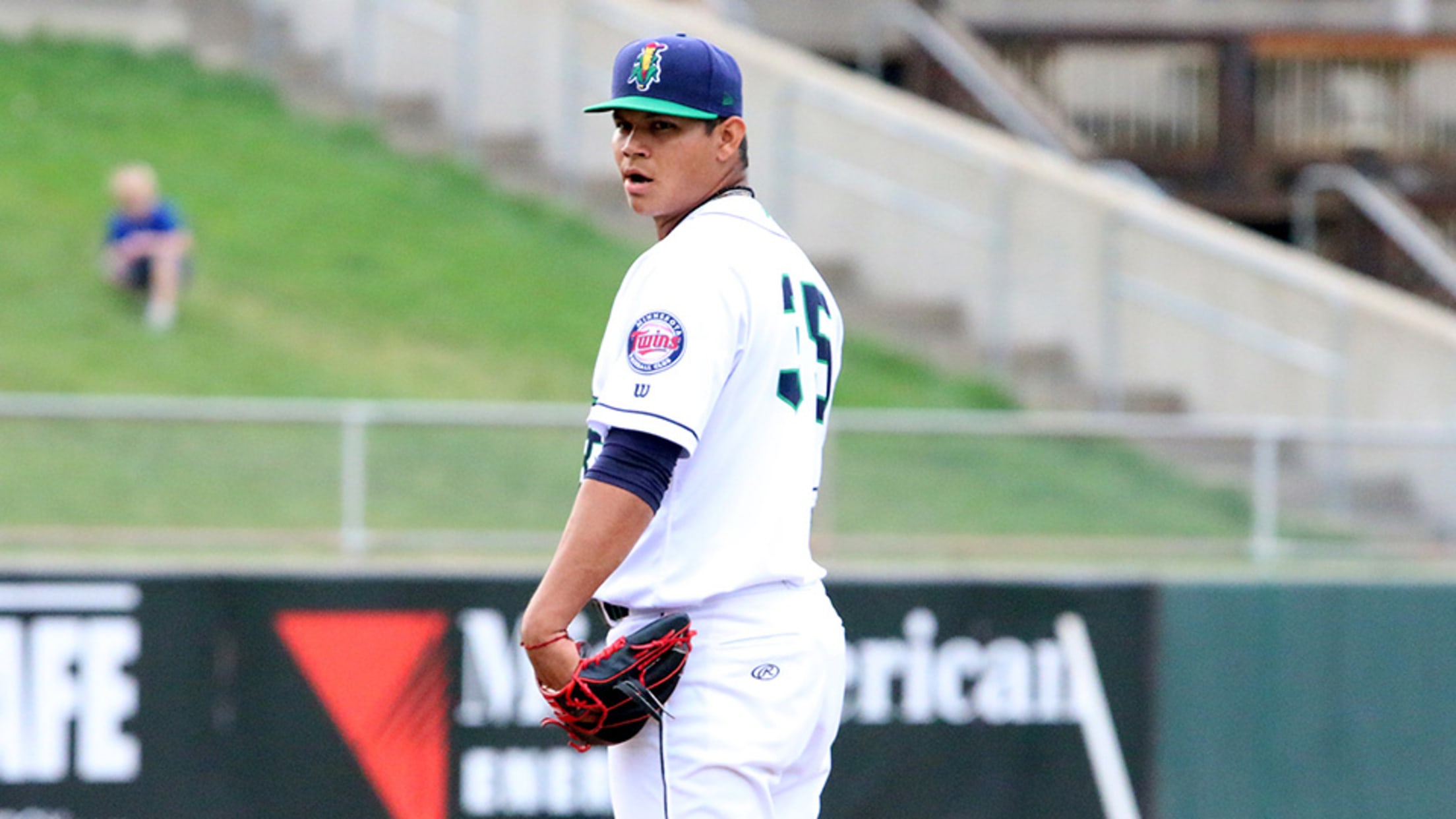 Brusdar Graterol followed arguably his worst outing of the season with one of his best.The No. 98 overall prospect allowed two hits and struck out nine over five scoreless innings in Class A Cedar Rapids' 14-1 rout of Wisconsin at Perfect Game Field.
Kernels put four on MWL West All-Star squad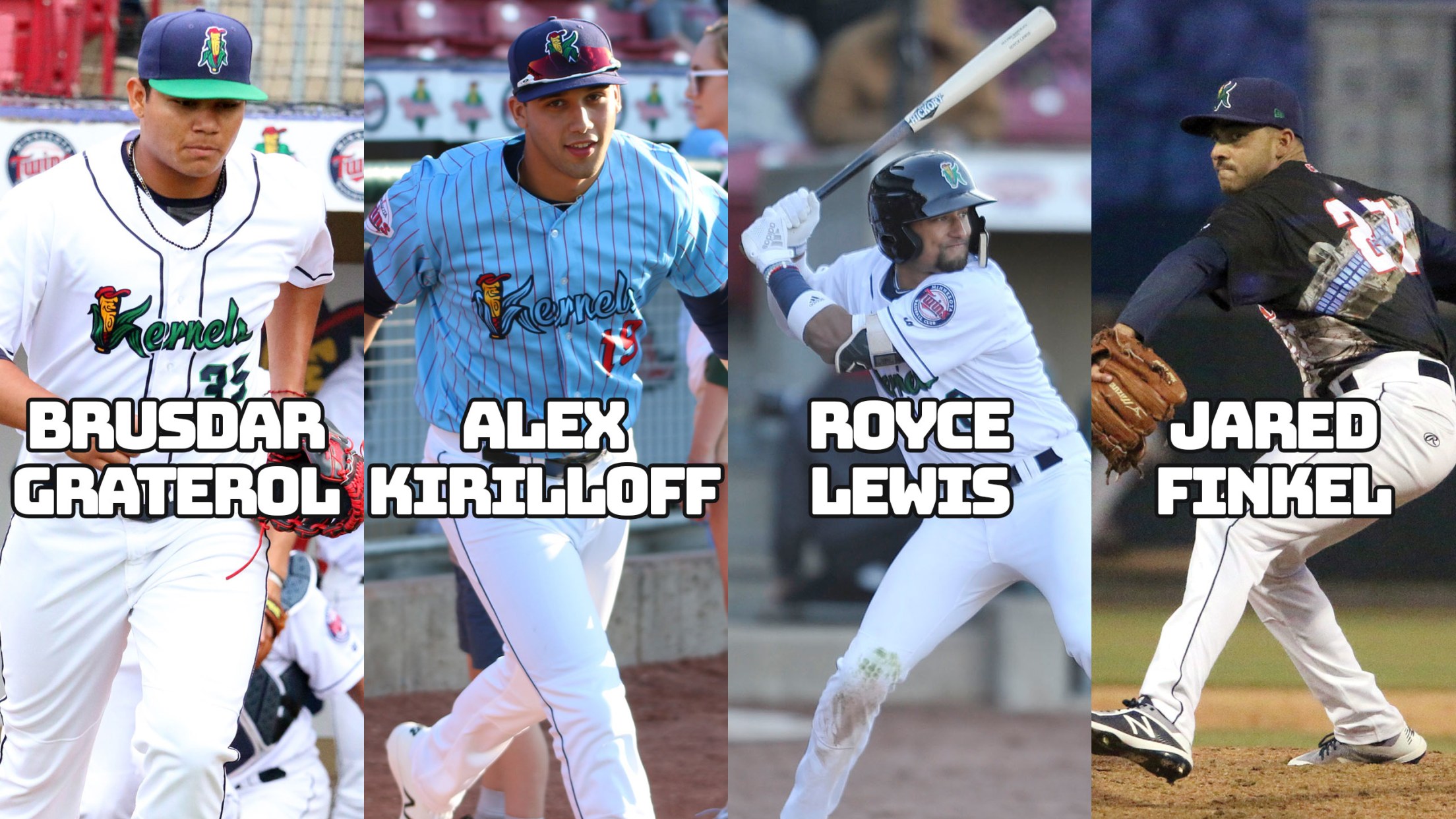 Cedar Rapids, IA - The Midwest League announced the rosters for the 54th Midwest League All-Star Game, scheduled for June 19th at Cooley Law School Stadium in Lansing, MI, and the Cedar Rapids Kernels had two starters and two reserves selected to the team. The All-Stars were nominated and selected
Brusdar Graterol and David Banuelos activated from 7-day disabled list
Cedar Rapids, IA - The Cedar Rapids Kernels and Minnesota Twins announce that RHP Brusdar Graterol and C David Banuelos have been activated from the 7-day disabled list and INF Ben Rodriguez has been placed on the 7-day DL with an undisclosed injury. Brian Maloney, Twins Senior Manager of Minor
Bryan Sammons activated from 7-day DL
Cedar Rapids, IA - The Cedar Rapids Kernels and Minnesota Twins announce that LHP Bryan Sammons has been activated from the 7-day DL and RHP Brusdar Graterol has been placed on the 7-day DL, retroactive to May 30th, with a contusion on his right hand. Brian Maloney, Twins Senior Manager
Kirilloff's Clout Caps 6-1 Win Sunday
Cedar Rapids closes road series with back-to-back victories
CLINTON, IOWA - Alex Kirilloff crushed his team-high seventh home run of the year for the Cedar Rapids Kernels late in a 6-1 victory Sunday against the Clinton LumberKings at Ashford University Field. The Kernels (19-19) scored five unanswered runs to win the rubber game and secure a 2-1 series
Graterol Fans 10 Bandits for 5-1 Win
Twins prospect reached 101 mph three times Monday
CEDAR RAPIDS, IOWA - Brusdar Graterol posted a personal-best 10 strikeouts and 5.2 shutout innings Monday evening to carry the Cedar Rapids Kernels to a 5-1 triumph against the Quad Cities River Bandits at Perfect Game Field at Veterans Memorial Stadium. Graterol (1-0) earned the victory within the opener of
Graterol quickly gets up to speed with Kernels
Twins No. 7 prospect whiffs 10, allows two hits in 5 2/3 frames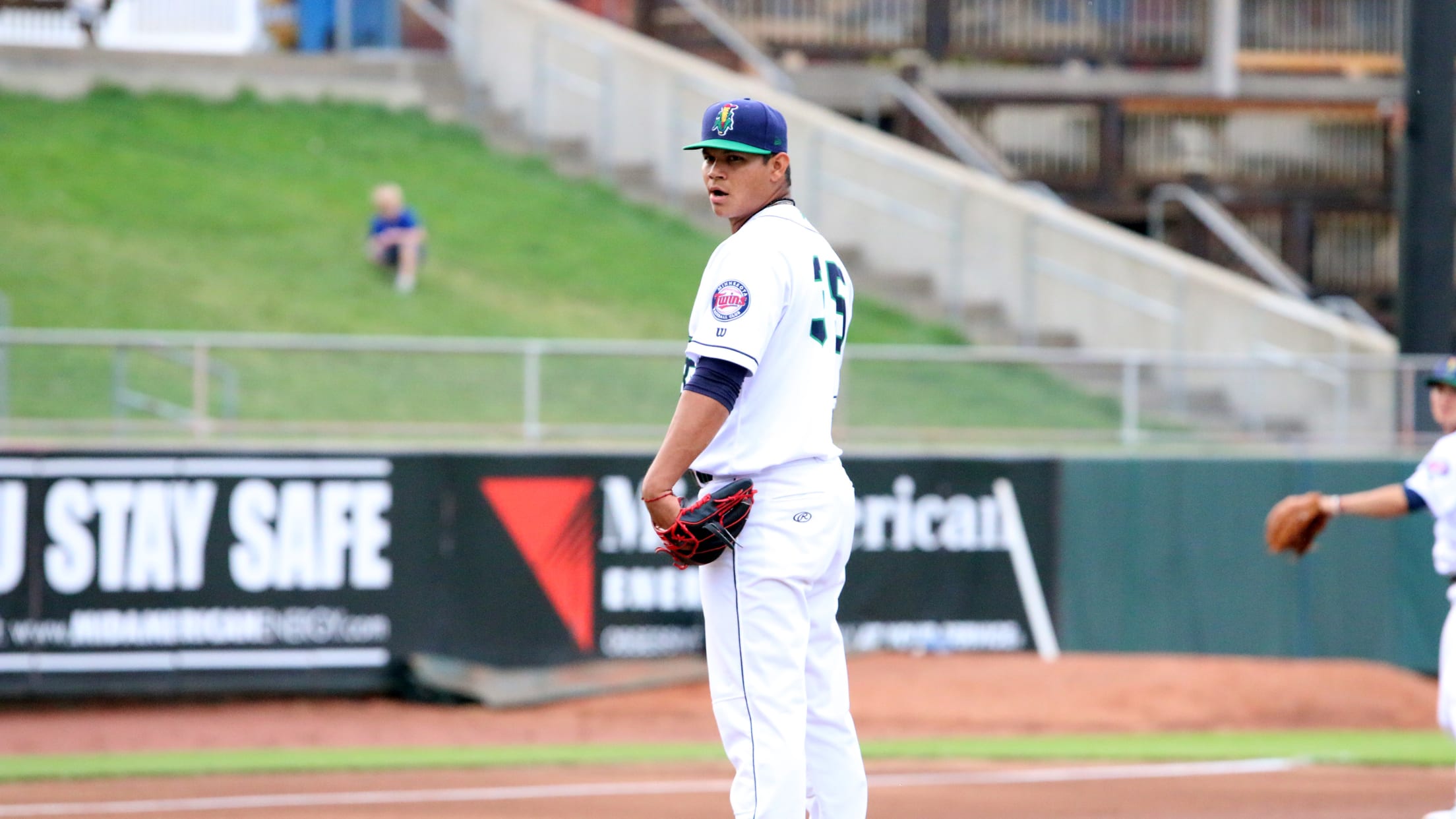 The third time was the charm for Brusdar Graterol in picking up his first win, but the Twins No. 7 prospect has made up for lost time.Graterol struck out a career-high 10 batters and allowed two hits in 5 2/3 innings in Class A Cedar Rapids' 5-1 win over Quad