Schmid Leads Chiefs to Shutout Win
Peoria ends roadtrip with victory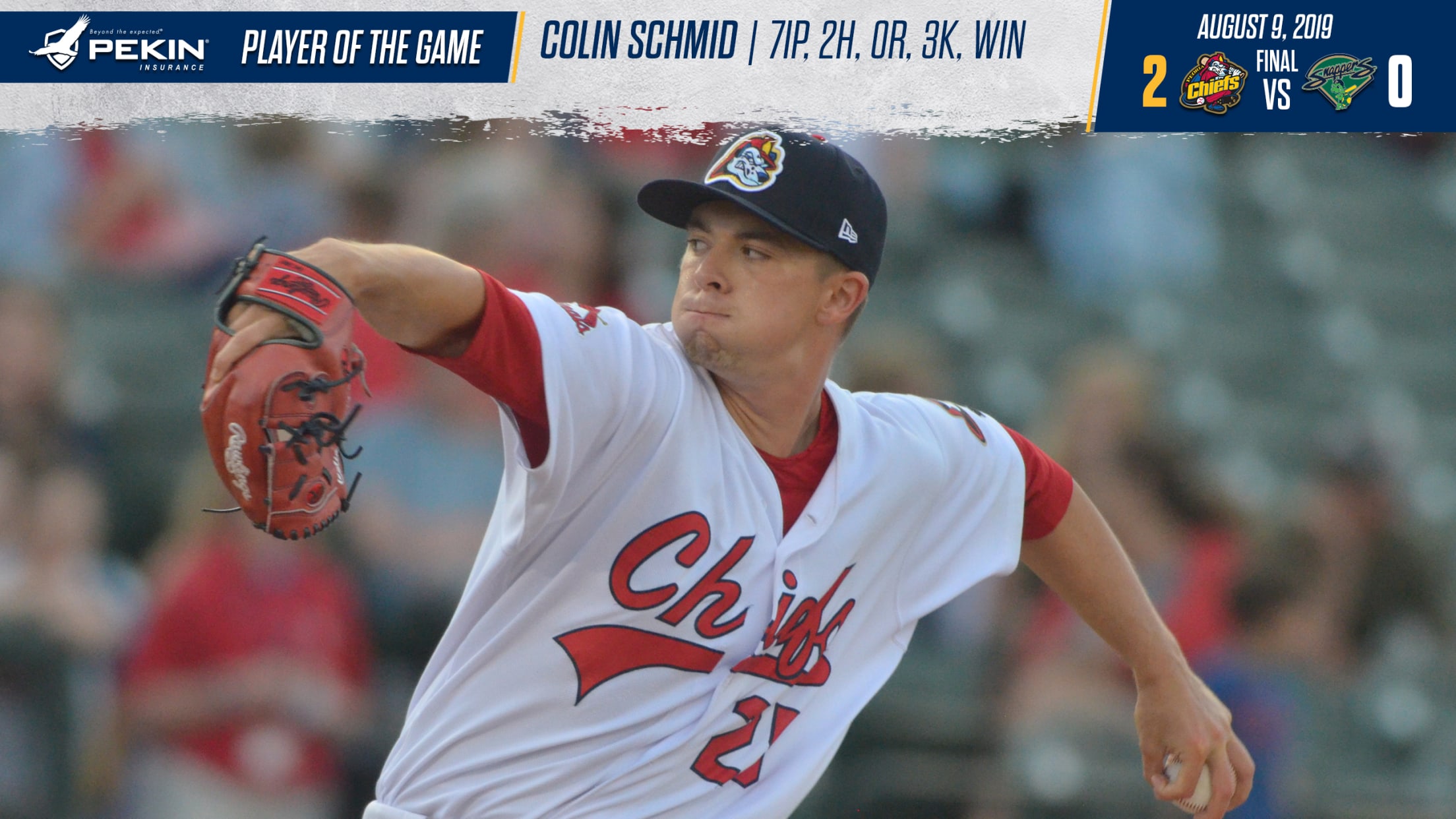 Beloit, WI - The Peoria Chiefs recorded their 12th shutout of the season, second most in the Midwest League, with a 2-0 road win over the Beloit Snappers Friday night. With seven shutout innings in which he struck out three and allowed just two hits, lefty Colin Schmid was the
Ynfante, Wilson Go Deep to Rattle Wisconsin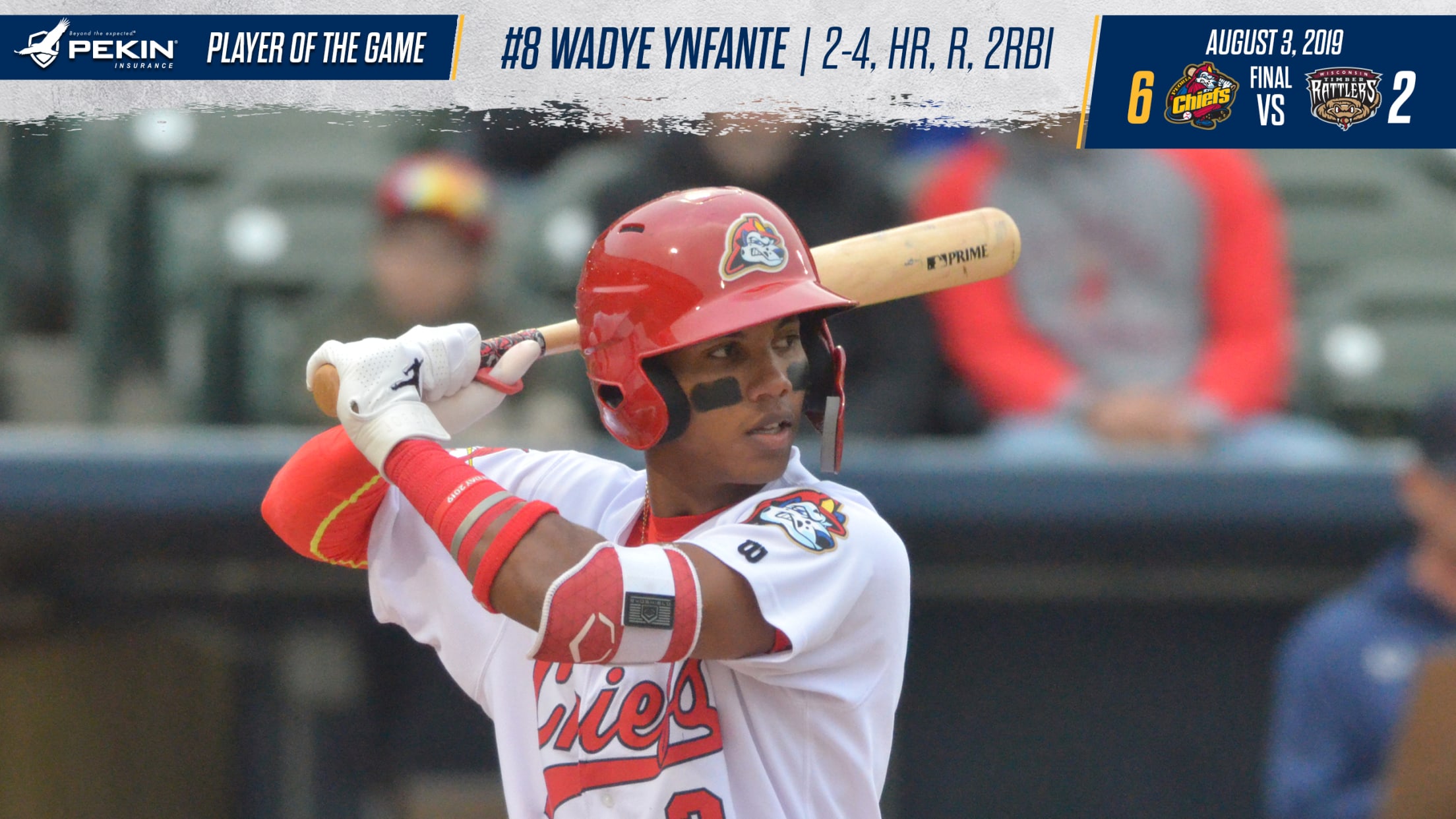 Appleton, WI - The Peoria Chiefs beat the Wisconsin Timber Rattlers for the seventh time this season as they scored five runs in a game for the eighth time in nine games in a 6-2 Saturday night victory. Wadye Ynfante went two-for-four with a home run, two RBI, and a
Schmid, Chiefs Shut Out Burlington
Whalen, Diaz tally RBI each in win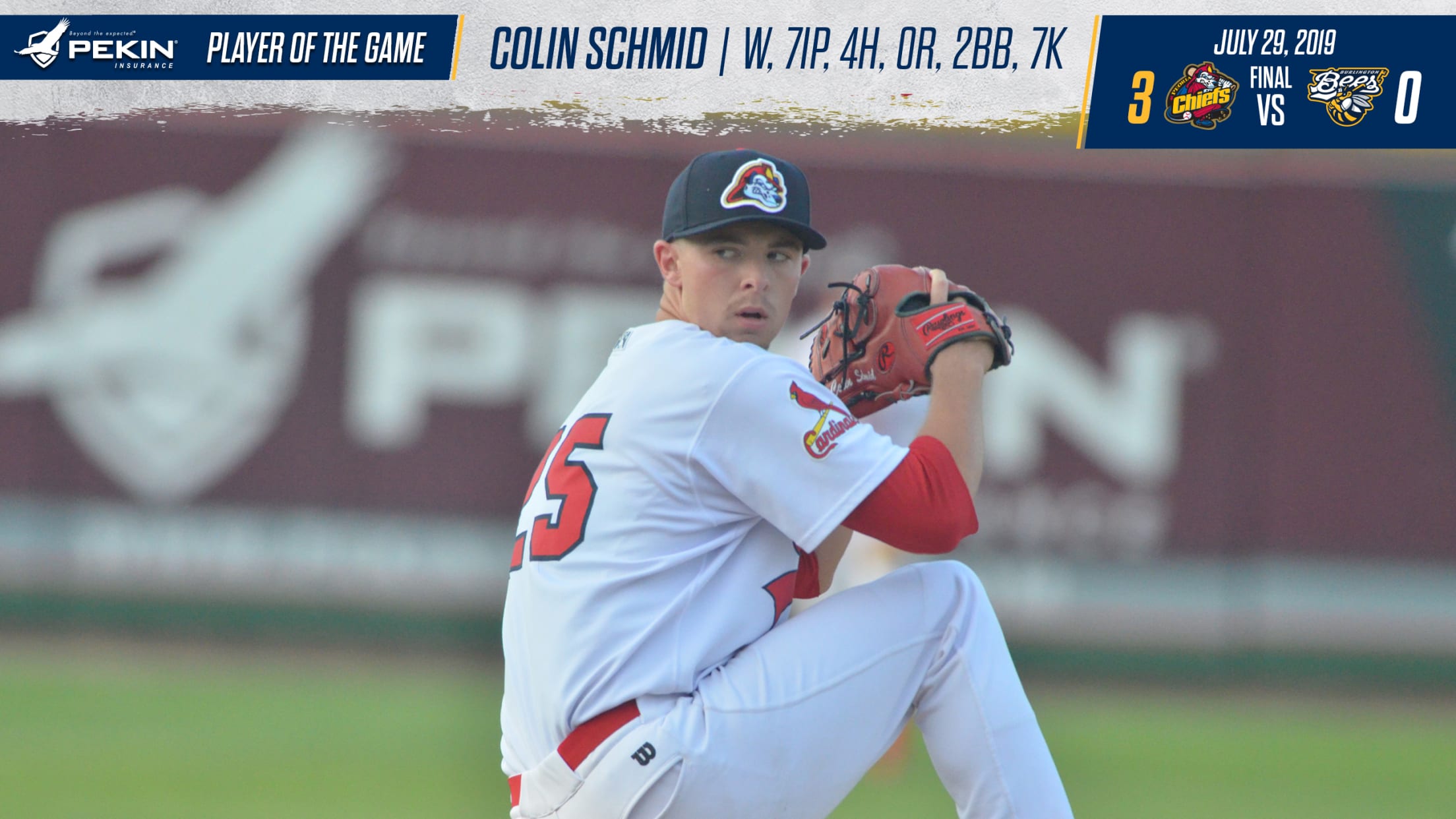 Peoria, IL - Thanks to seven strong innings from Colin Schmid, the Peoria Chiefs shutout the Burlington Bees 3-0 Monday night at Dozer Park to win the series. Schmid pitched seven shutout innings while scattering four hits with two walks and seven strikeouts earning the Pekin Insurance Beyond the Expected
Chiefs Drop 7th Straight Saturday
Perez collects three hits in setback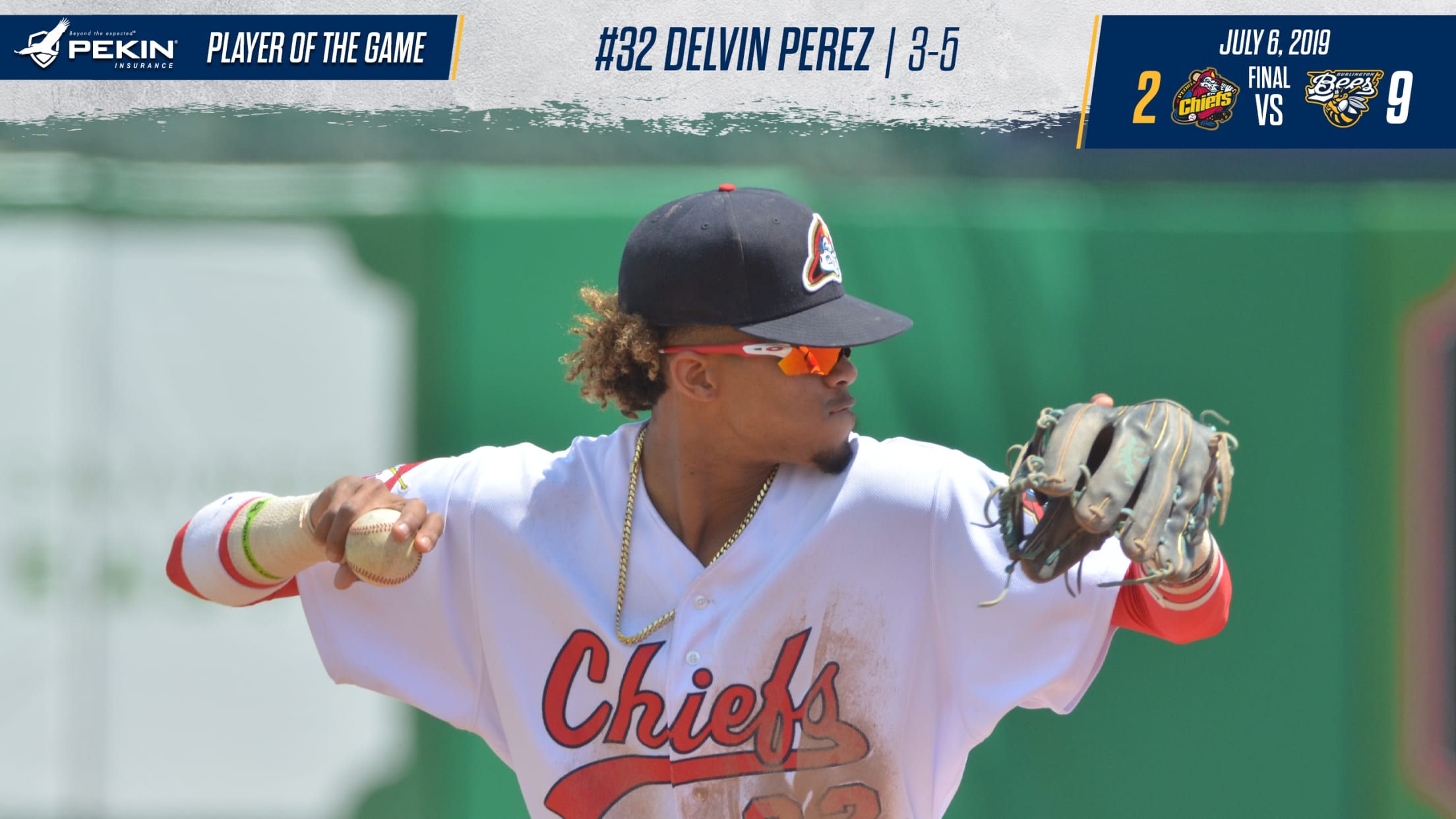 Burlington, IA - The Peoria Chiefs allowed four unearned runs in the second inning and never recovered in a 9-2 loss to the Burlington Bees Saturday night. The loss, their seventh in a row, drops the Chiefs to 3-13 in the second half and 33-52 overall.
Chiefs Open Second Half With Win Over Cedar Rapids
Denton, Donovan homer in win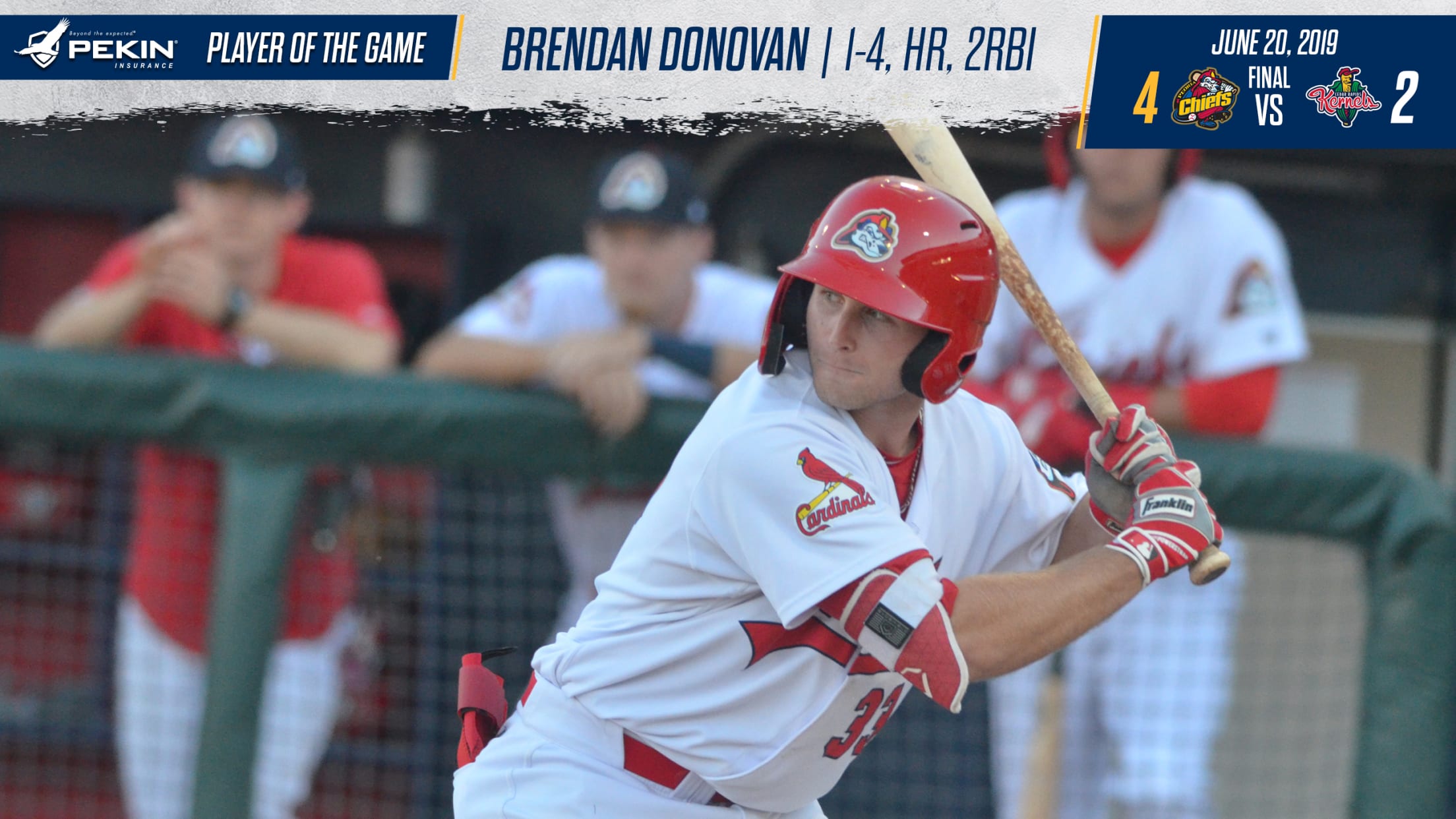 Peoria, IL - The Peoria Chiefs opened the second half of the season with a 4-2 win against the Cedar Rapids Kernels Thursday night at Dozer Park. The first-place Chiefs match their best mark from the first half, starting 1-0.
Big Sixth Inning Gives Chiefs Win Wednesday Night
Torres collects 3 RBI in four-run sixth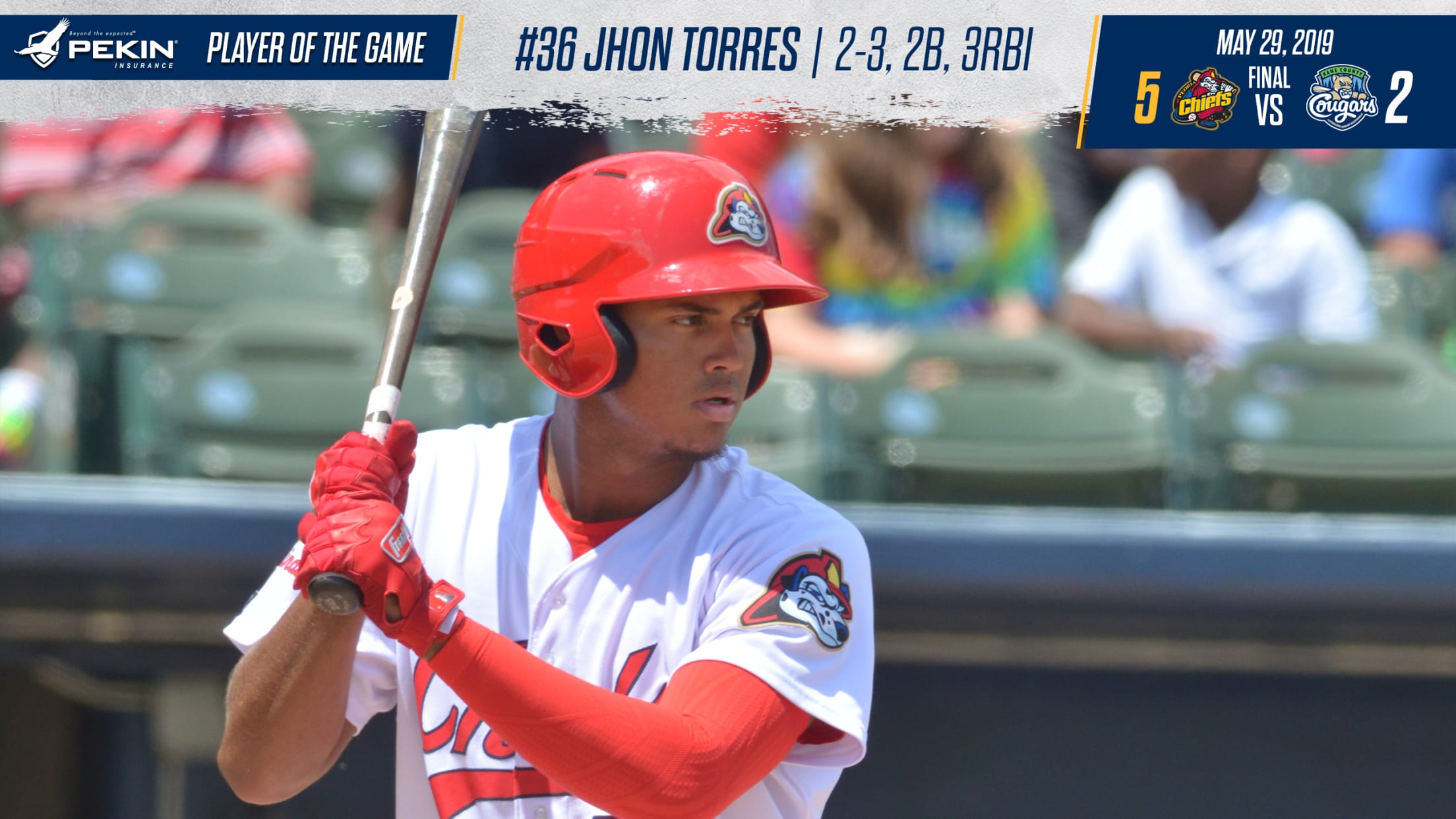 Peoria, IL - A four-run sixth inning powered the Peoria Chiefs to a comeback 5-2 win over the Kane County Cougars Wednesday night. The Chiefs improve to 22-29 on the season with the series finale set for Thursday at 6:35 p.m.
Chiefs Lose in Wisconsin 7-2 Wednesday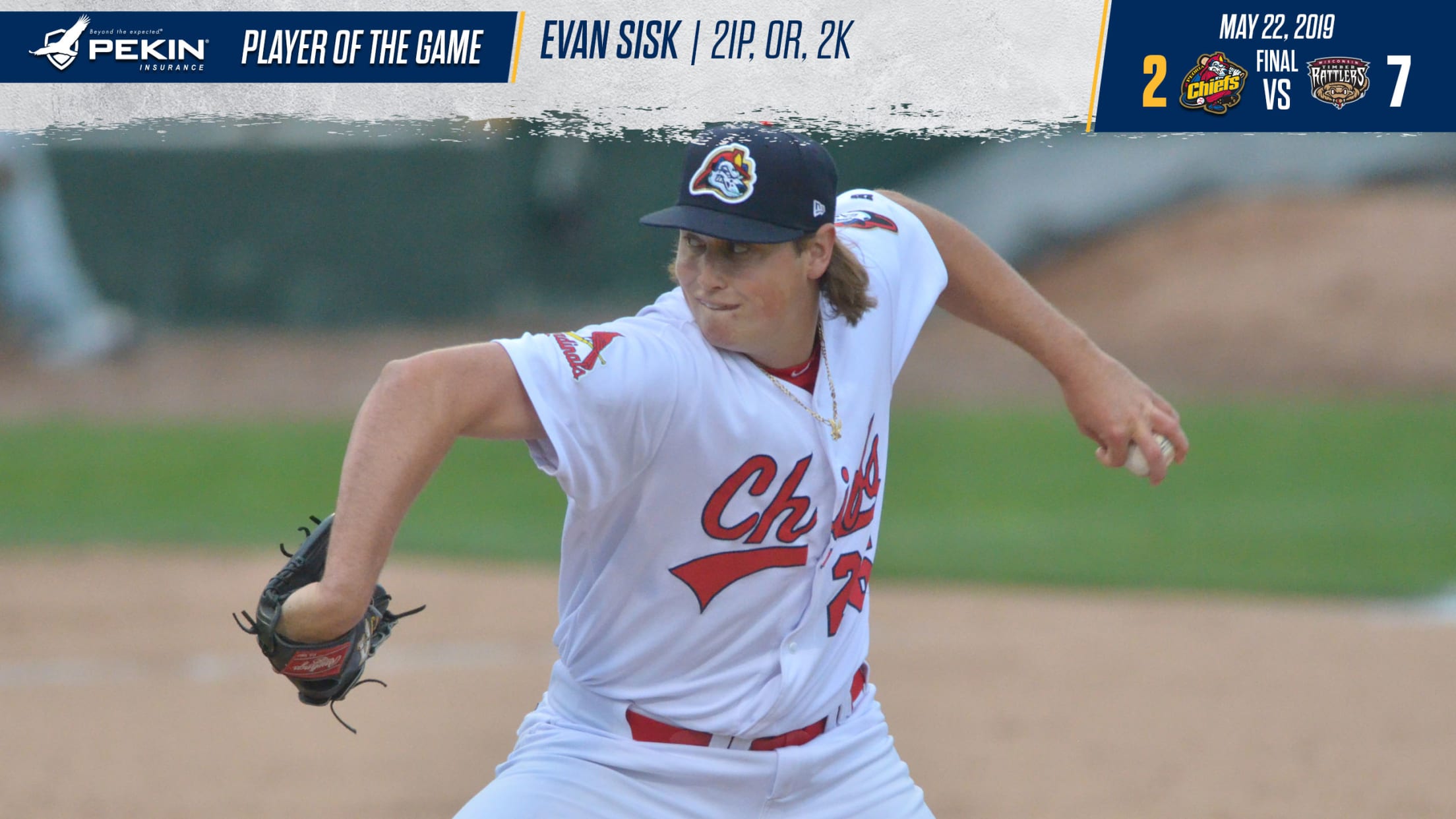 Appleton, WI - The Peoria Chiefs committed two costly errors in a four-run fifth inning and lost to the Wisconsin Timber Rattlers 7-2 Wednesday night. The loss drops the Chiefs to 19-26 on the season with one game left in the series.
Eight-Run Sixth Powers Chiefs to Win Friday
Schmid Earns First Win in Midwest League Debut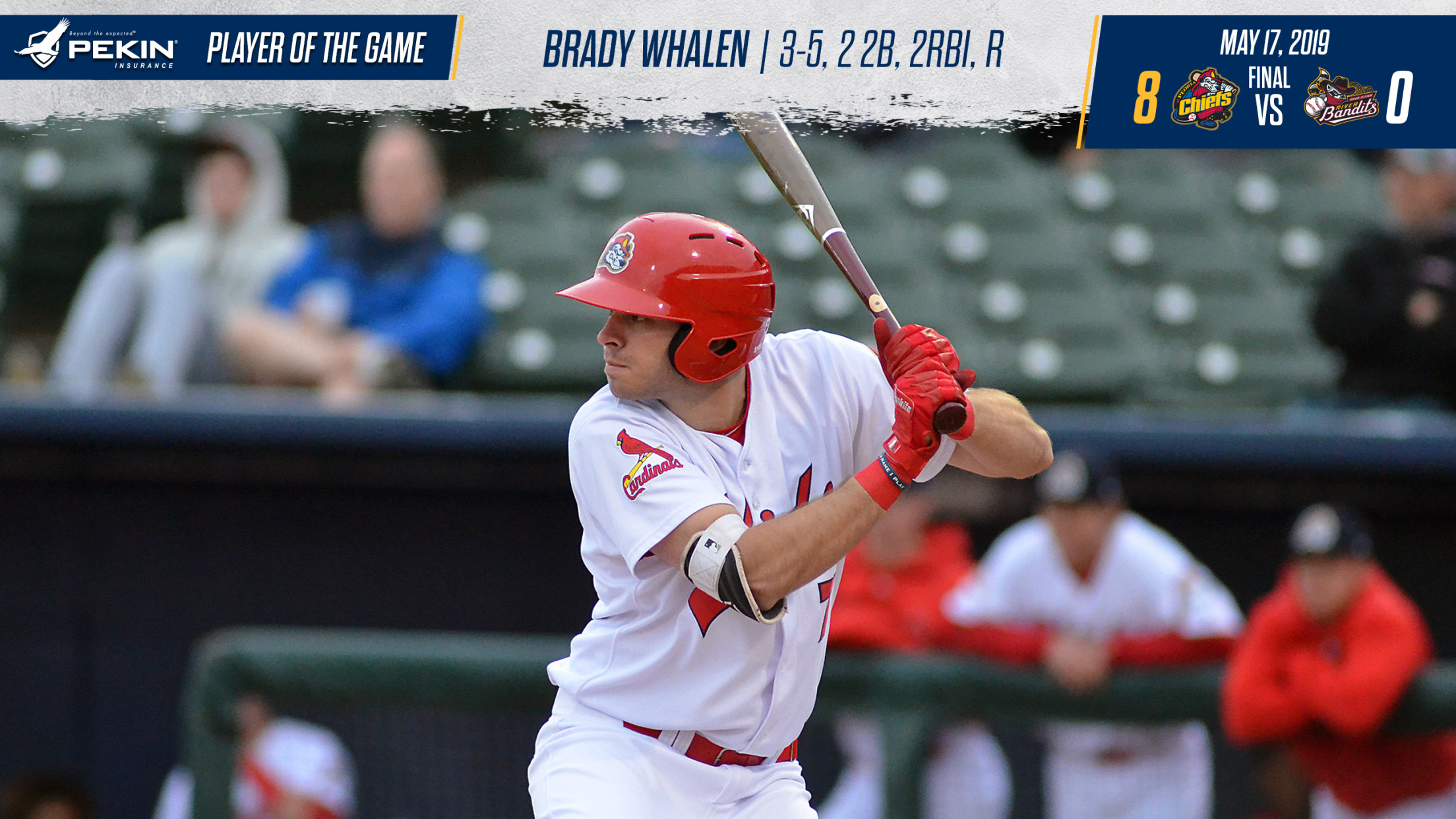 Peoria, IL - Colin Schmid pitched six scoreless innings and got the win in his debut as the Peoria Chiefs defeated the Quad Cities River Bandits 8-0 in game two of the series. The win improves the Chiefs to 18-21 on the season with two games left in this nine-game
Cardinals Take Finale Against Royals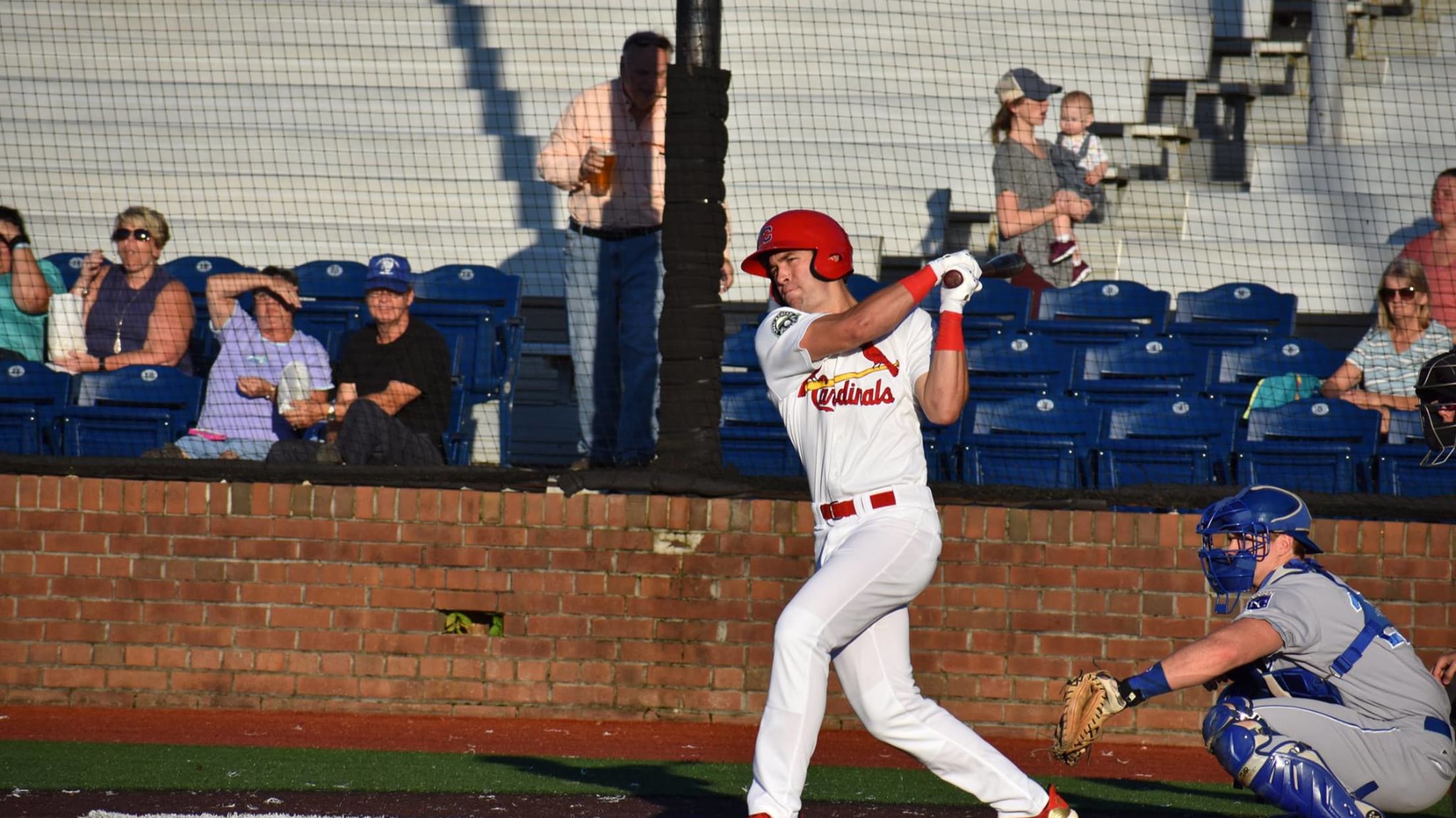 JOHNSONCITY, TN - After dropping the first two games to Burlington by a combined score of 31-13, the Cardinals bats thundered in the finale to win 10-8. The Cardinals drew first blood scoring two in the bottom of the first. DonivanWilliams singled to start the bottom of the first. Then MichaelPerri
Cardinals Fall in Finale but Win Series Against Greeneville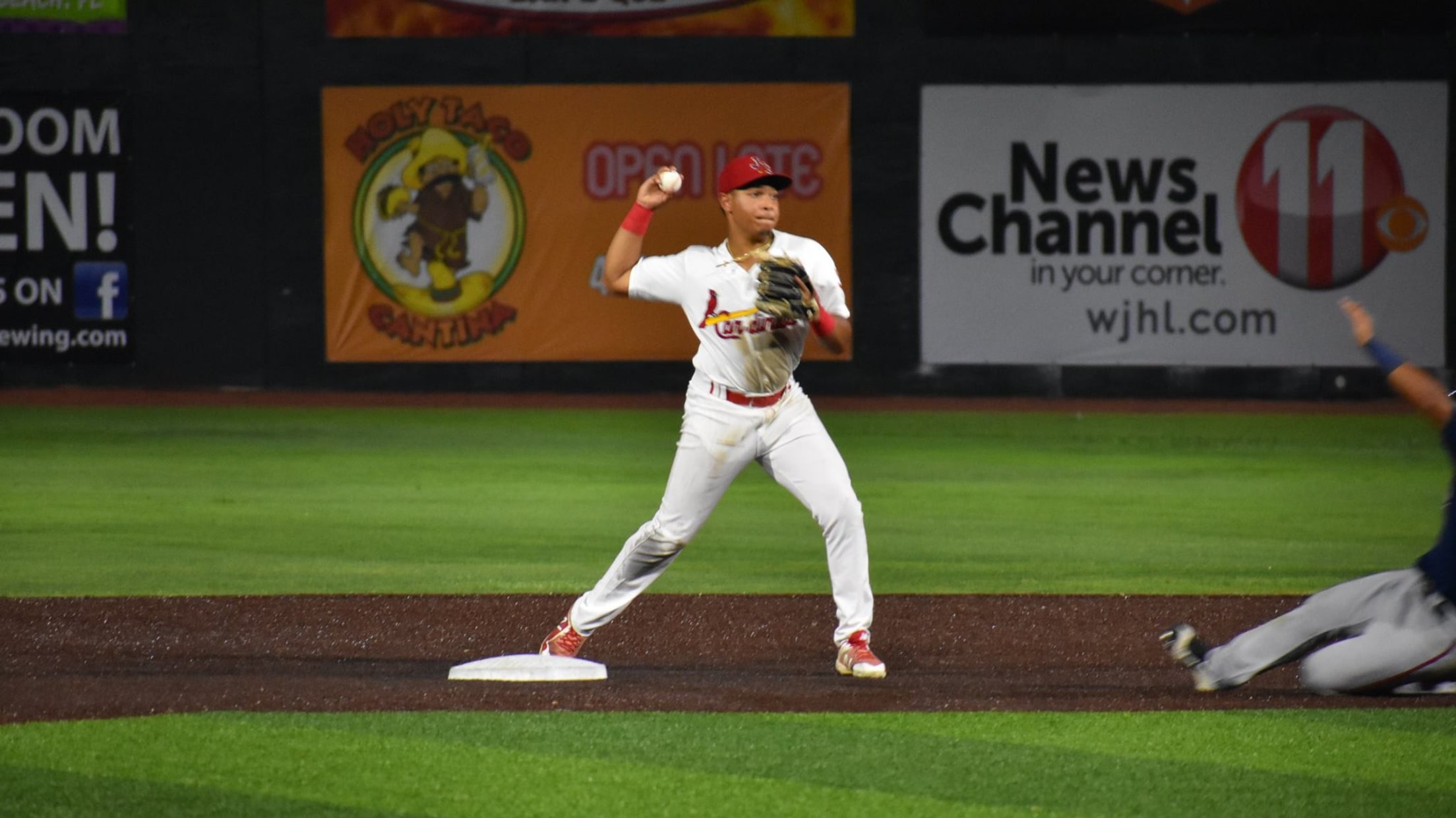 GREENEVILLE, TN - After taking games one and two, the Johnson City Cardinals looked for their first series sweep of the season. The Cardinals would take a tie game to the bottom of the eighth, but Greeneville would push four runs across the plate and win 7-3.Greeneville got the scoring