Trash Pandas Drop Slugfest In Pensacola 9-8
Teodosio, Cabbage, Maitan homer in road defeat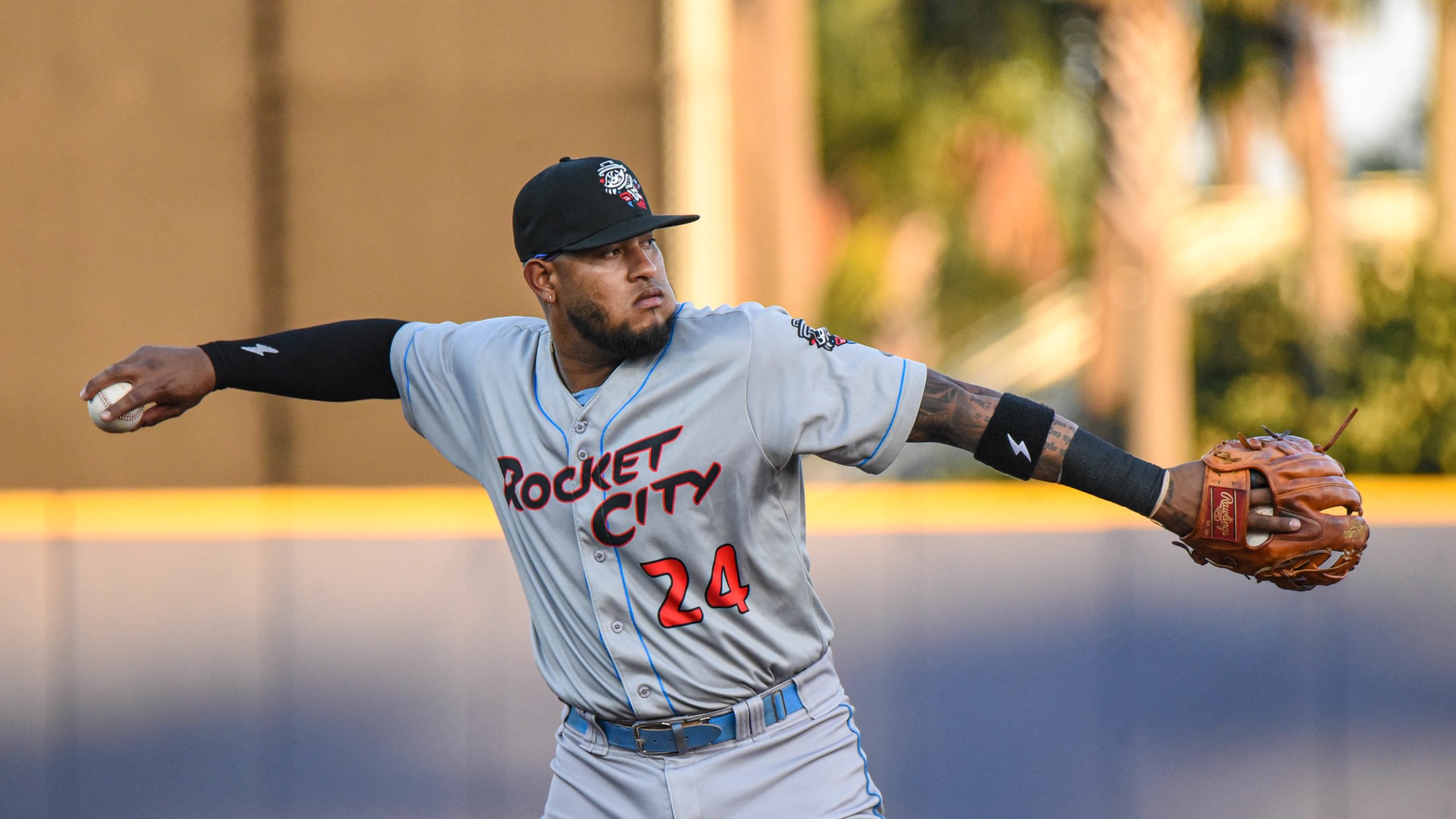 The Rocket City Trash Pandas struck first, but a battle of home runs ultimately proved too much to overcome in a 9-8 loss to the Pensacola Blue Wahoos in the third game of their six-game series on Thursday night at Blue Wahoos Stadium. Each team homered three times in the
Cabbage, Silseth Win Southern League's April Awards 
Rocket City takes home both Southern League monthly honors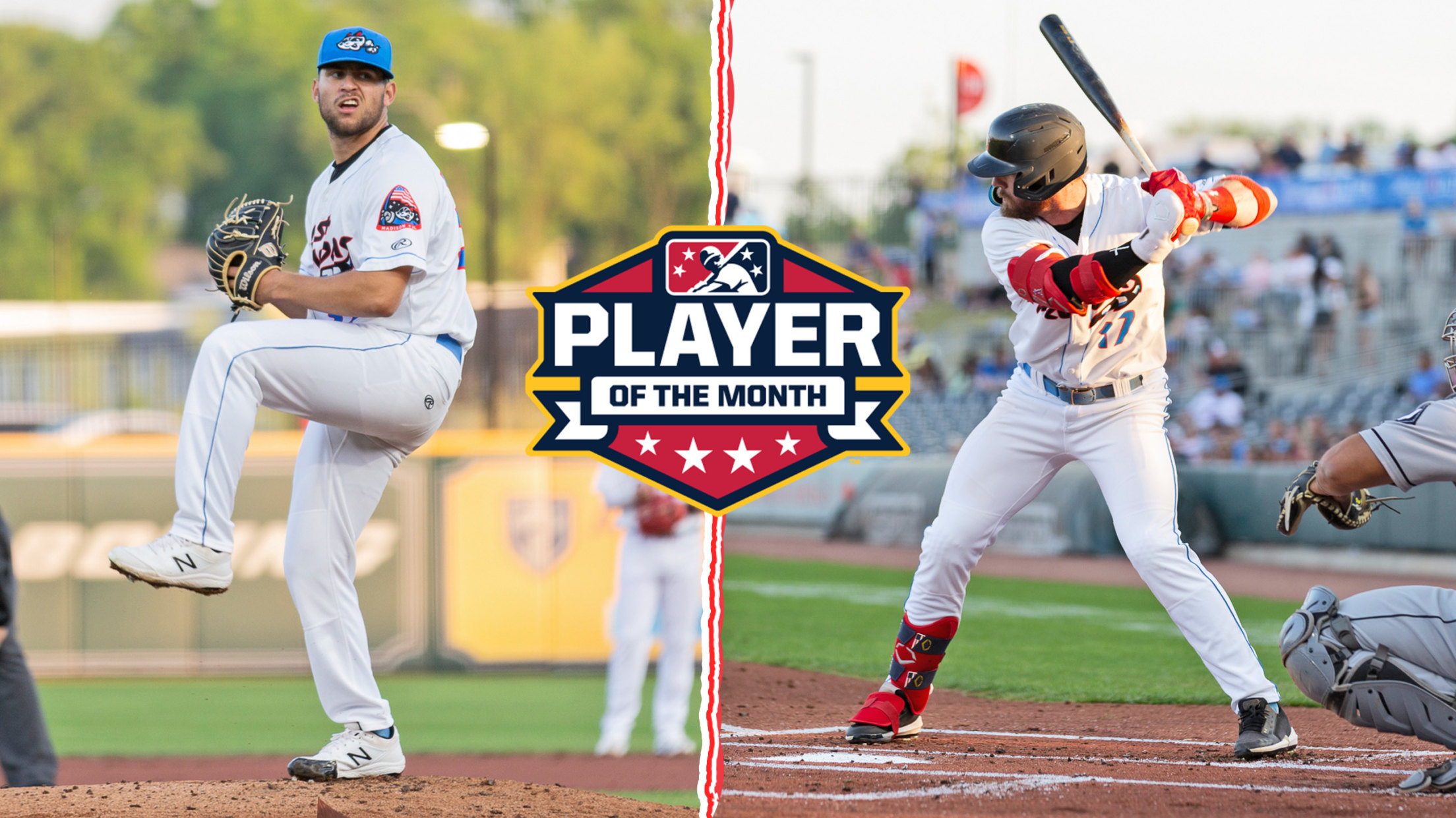 The Rocket City Trash Pandas are pleased to announce first baseman Trey Cabbage has been named Southern League Player of the Month for April while right-handed pitcher Chase Silseth has been named the Southern League's First Pitcher of the Month. Cabbage becomes the third Trash Pandas player to win a
Trey Cabbage Named Southern League Player of the Week
Rocket City slugger dominated at the plate against Birmingham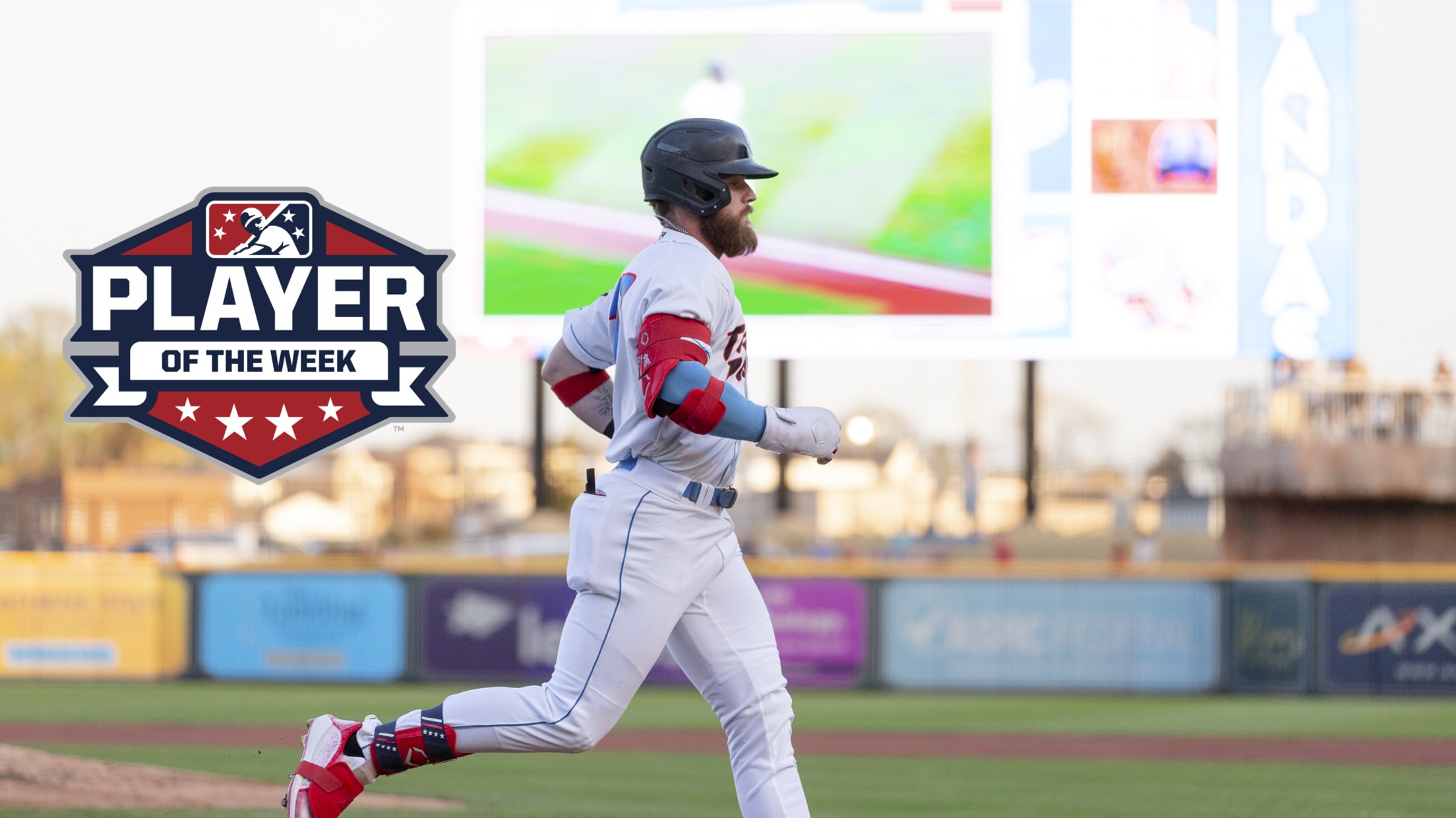 The Rocket City Trash Pandas are thrilled to announce that first baseman Trey Cabbage has been named Southern League Player of the Week for the period ending on Sunday, May 1. The award gives the Trash Pandas three Southern League award winners in a row to open the 2022 season
Trash Pandas Winning Streak Ended With 12-5 Loss
Rocket City starter Coleman Crow strikes out eight in defeat to Barons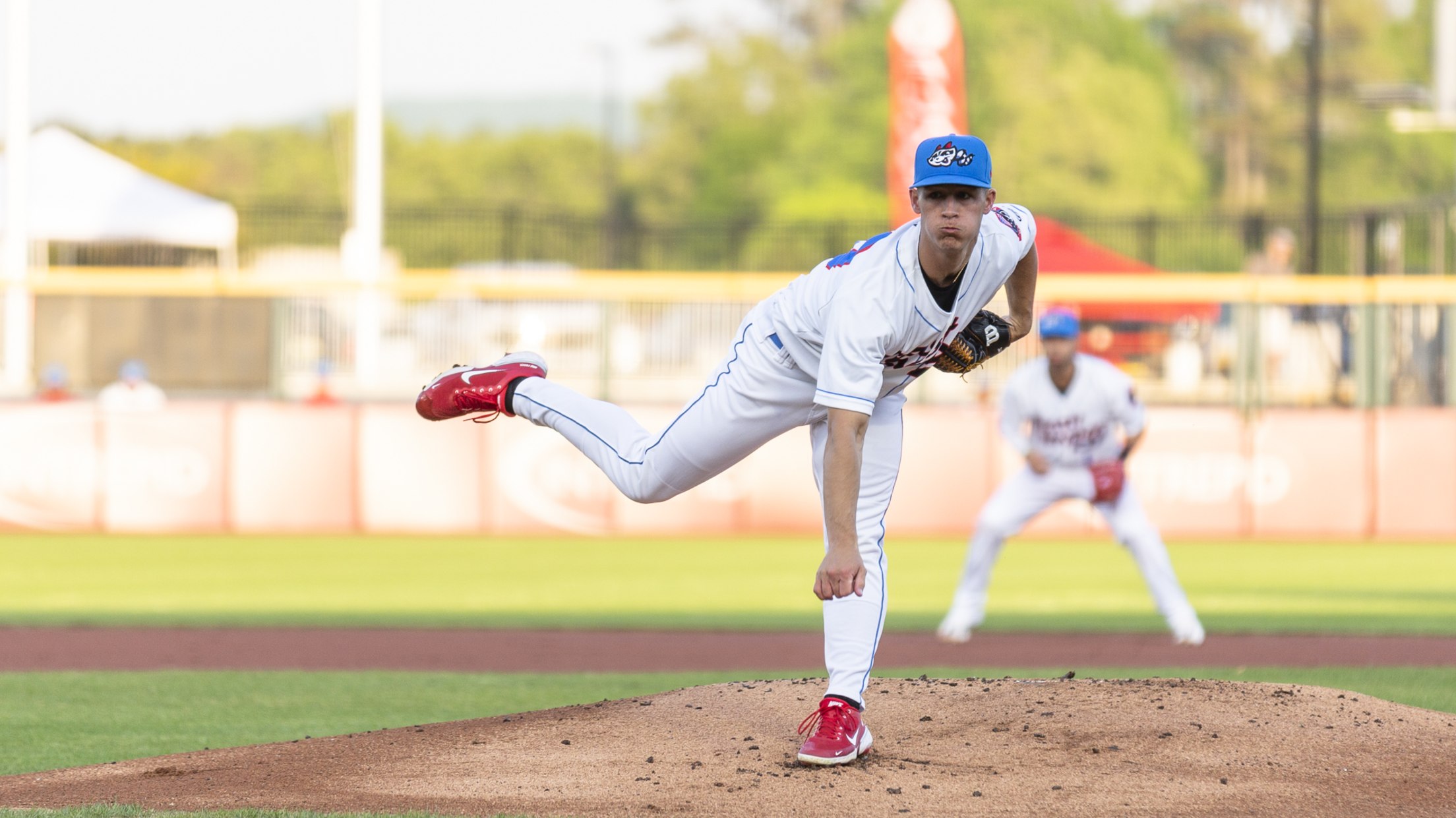 The Rocket City Trash Pandas' four-game winning streak was snapped on Friday night with a 12-5 defeat to the Birmingham Barons in the fourth game of their six-game series in front of a crowd of 5,791 at Toyota Field. Birmingham got off to a hot start in the top of
Scintillating Silseth Silences Smokies In 8-3 Win
Martinez, Cabbage, Teodosio homer as Trash Pandas even series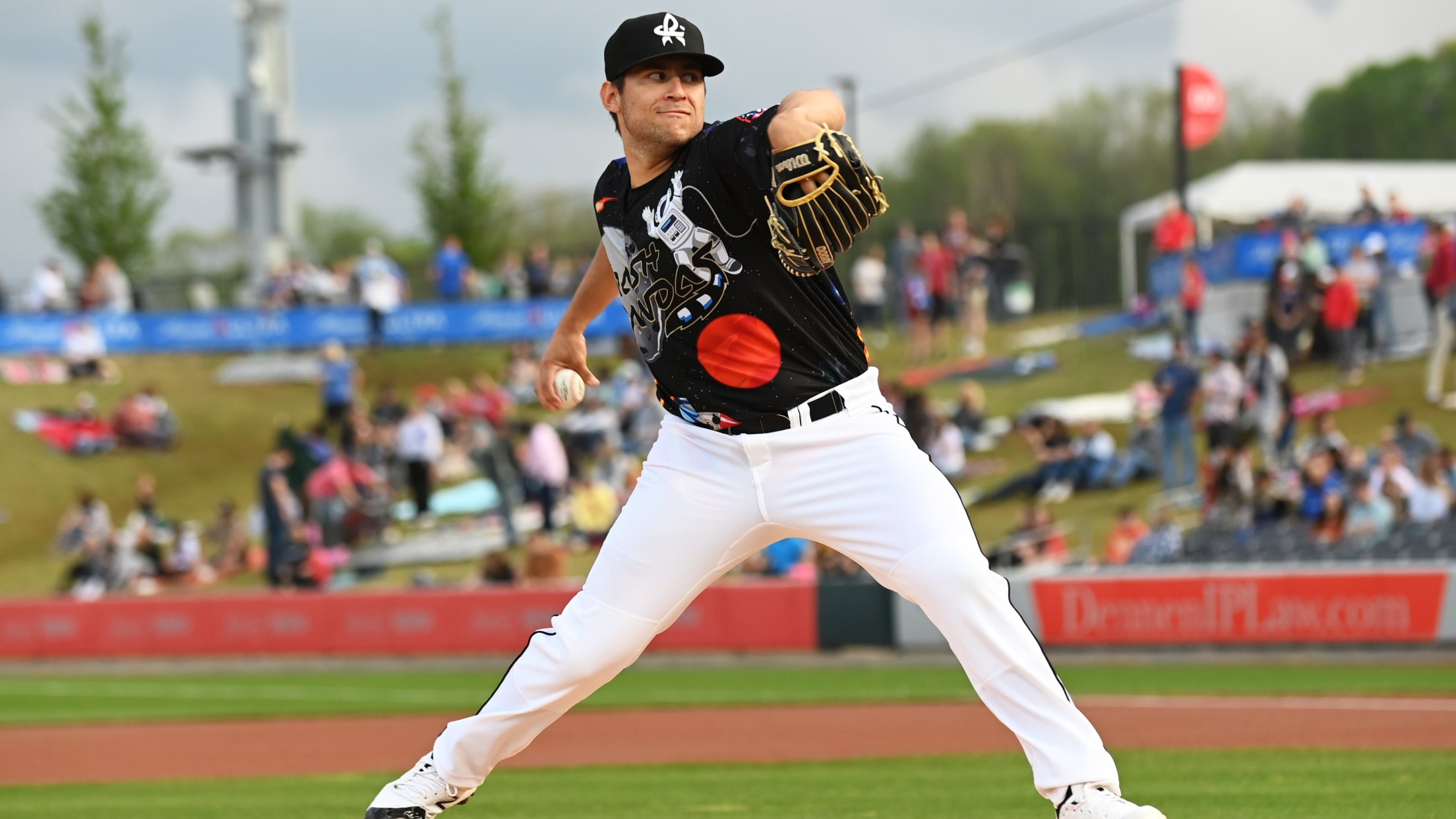 Behind a brilliant pitching performance from starter Chase Silseth and a balanced attack at the plate, the Rocket City Trash Pandas led from start to finish for an 8-3 victory over the Tennessee Smokies in the fourth game of their six-game series on Friday night at Smokies Stadium. In the
Rocket City Derailed By Tennessee Home Runs 10-3
Cabbage, Palmeiro homer for Rocket City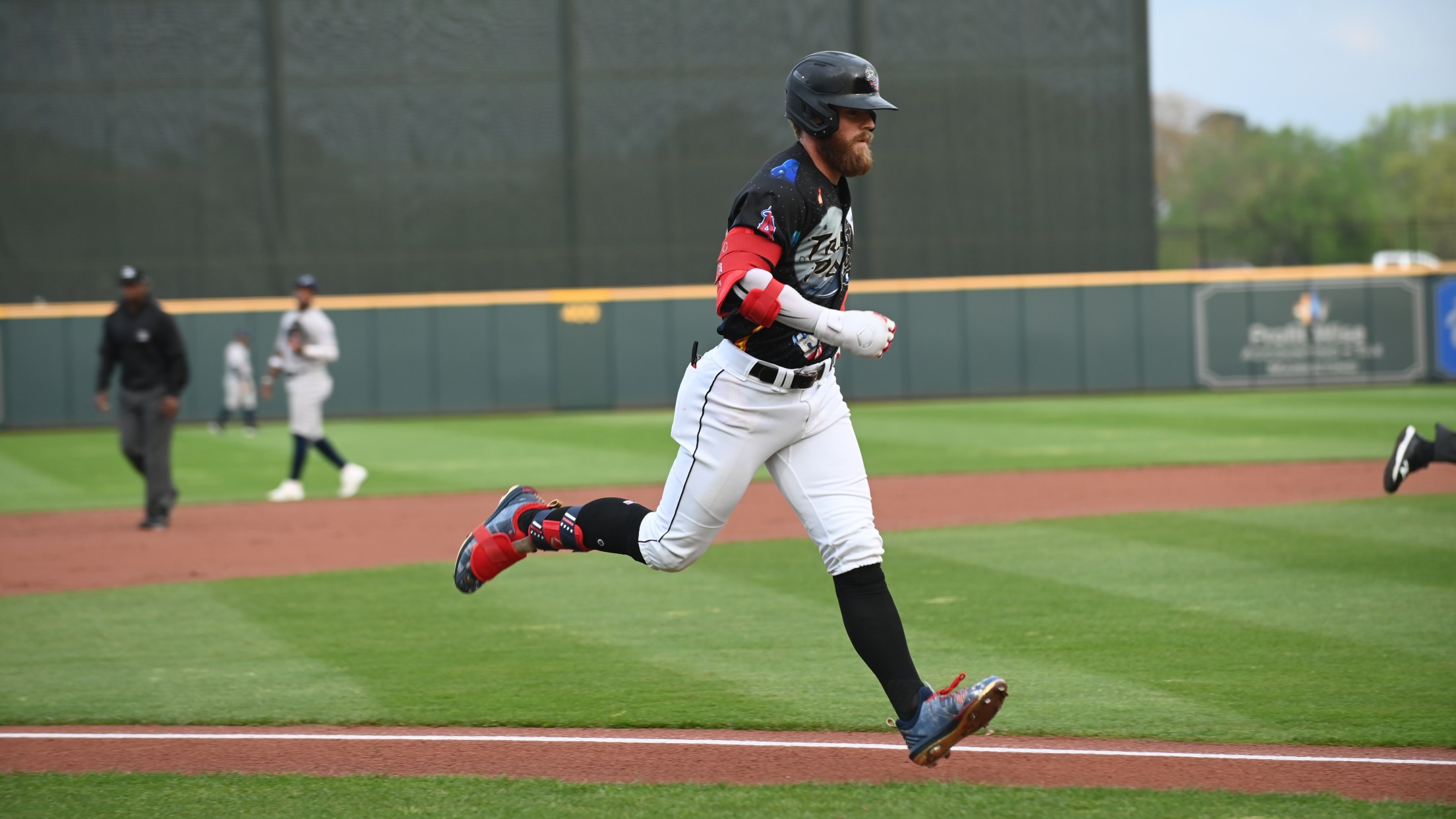 An early barrage of home runs from the Tennessee Smokies proved too much for the Rocket City Trash Pandas to overcome in a 10-3 loss in the third game of their six-game series on Thursday night at Smokies Stadium. The Trash Pandas stormed ahead early thanks to two thunderous swings.
Ninth Inning Rally Stuns Trash Pandas In 10-8 Loss
Cabbage and Humphreys homer in defeat to Pensacola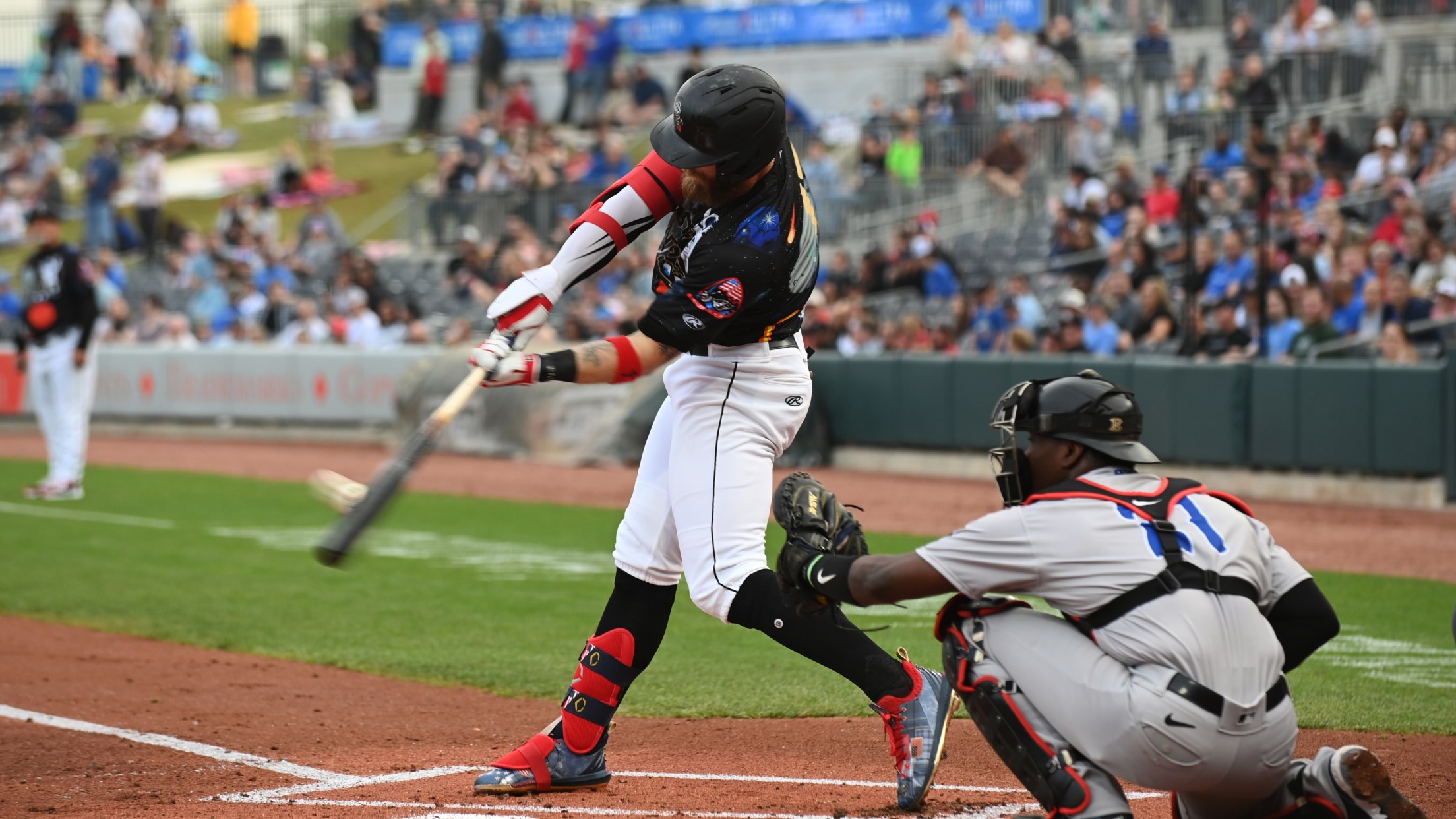 The Rocket City Trash Pandas let a ninth-inning lead slip away in a 10-7 loss to the Pensacola Blue Wahoos in front of a crowd of 6,689 on Space Night at Toyota Field on Saturday night. In the ninth, the Trash Pandas turned to Sean McLaughlin (L, 0-1) in a
Balanced Attack Leads Rocket City To 6-4 Win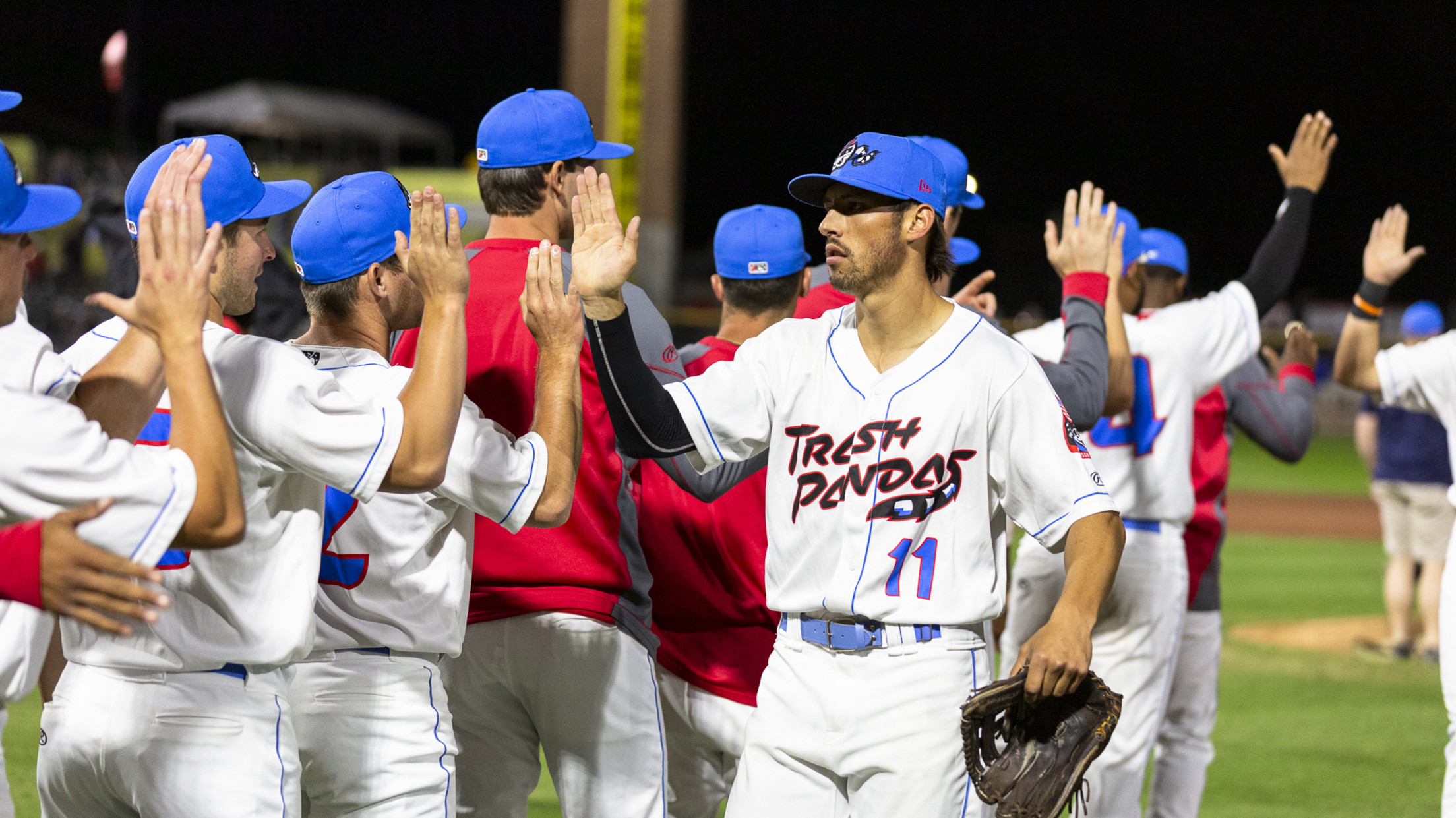 In front of an electric Friday night crowd of 6,652 at Toyota Field, the Rocket City Trash Pandas scored early and led from just about start to finish in a 6-4 victory over the Pensacola Blue Wahoos to even their six-game series at two games apiece. Making his first start
Trash Pandas Drop Home Opener To Pensacola 4-3
Ninth inning homer hands Rocket City first loss of 2022 season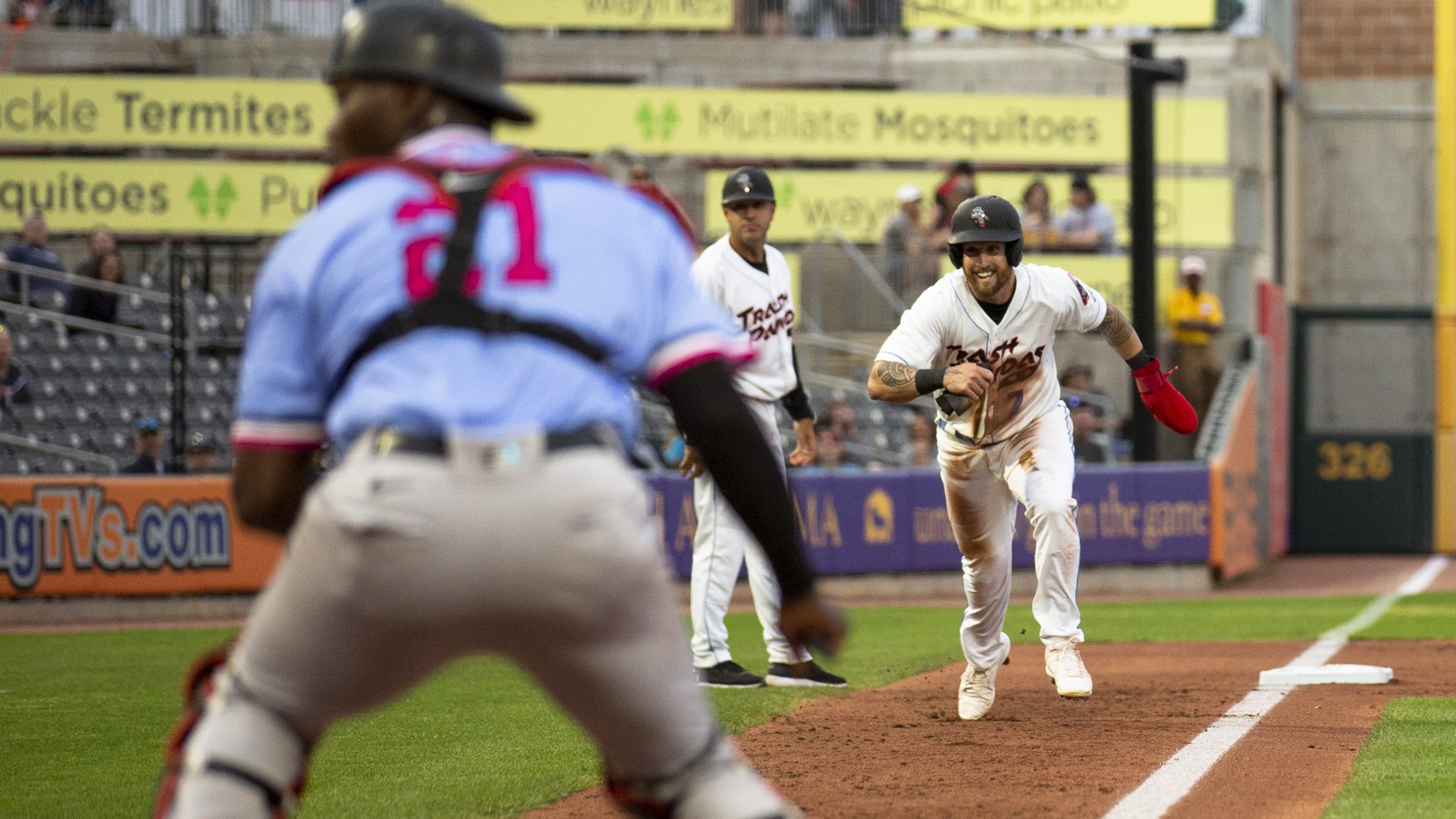 Despite an electric crowd at Toyota Field for Opening Night, the Rocket City Trash Pandas surrendered a late home run to fall 4-3 to the Pensacola Blue Wahoos in the opening game of a six-game series on Tuesday night. With the game tied 3-3 in the ninth, former Trash Pandas
Varland, Sabato provide hope for the Twin Cities
Dominant hurler, big-time slugger impress with flashy campaigns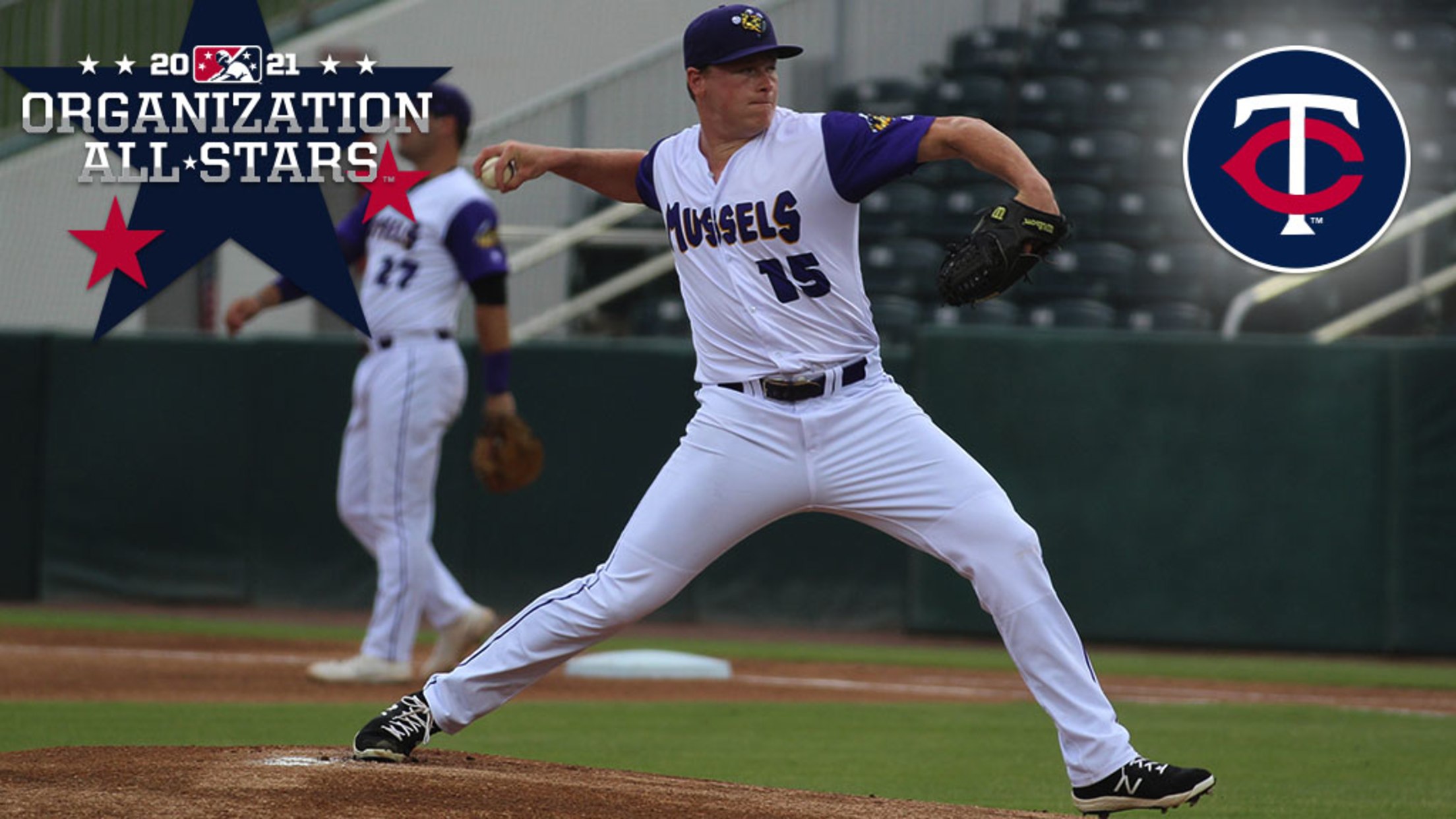 Each offseason, MiLB.com goes position by position across each system and honors the players -- regardless of age or prospect status -- who had the best seasons in their organization. Click here to locate your favorite club.
Cabbage Picks Up 6 RBI, Surge Take Five of Six in Springfield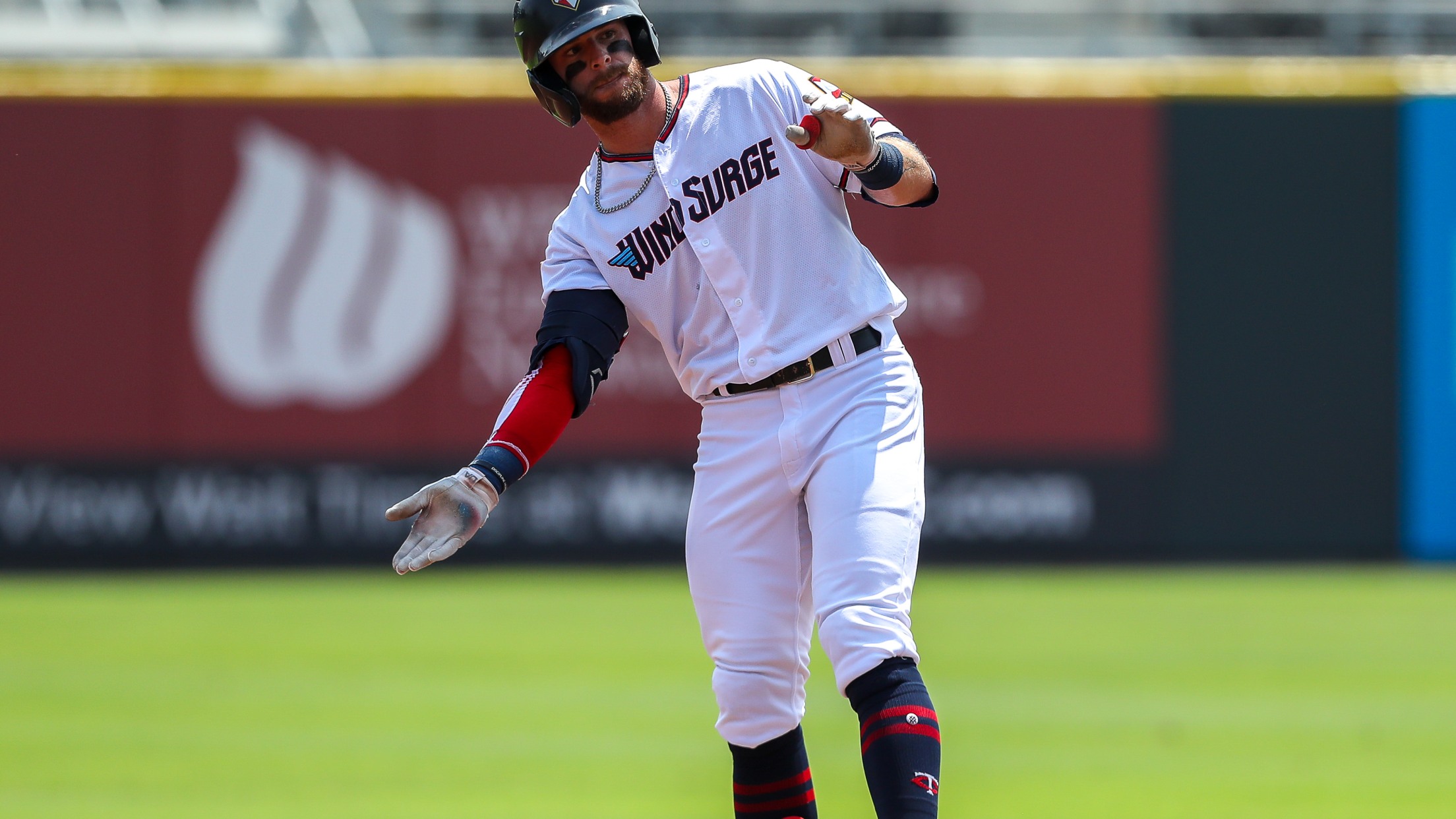 Springfield 7 Wichita 11 SPRINGFIELD, MO – The Wichita Wind Surge closed out a 12-game road trip with an 11-7 win over Springfield, taking five of six games in the series. With the win, the Surge hold a 5 game lead in first place in the division and now hold
Cabbage's Multi-Home Run Game Leads Surge to Win Over Midland
Midland 4 Wichita 11 WICHITA, KS – The Wind Surge answered back from a tough loss last night by routing the Midland RockHounds, 11-4, in game four of the series. Trey Cabbage tallied 5 RBIs on the night to backup Chris Vallimont's strong outing. Wichita flipped the script from last
Long Ball Lifts Surge to Second Straight Win Over Travelers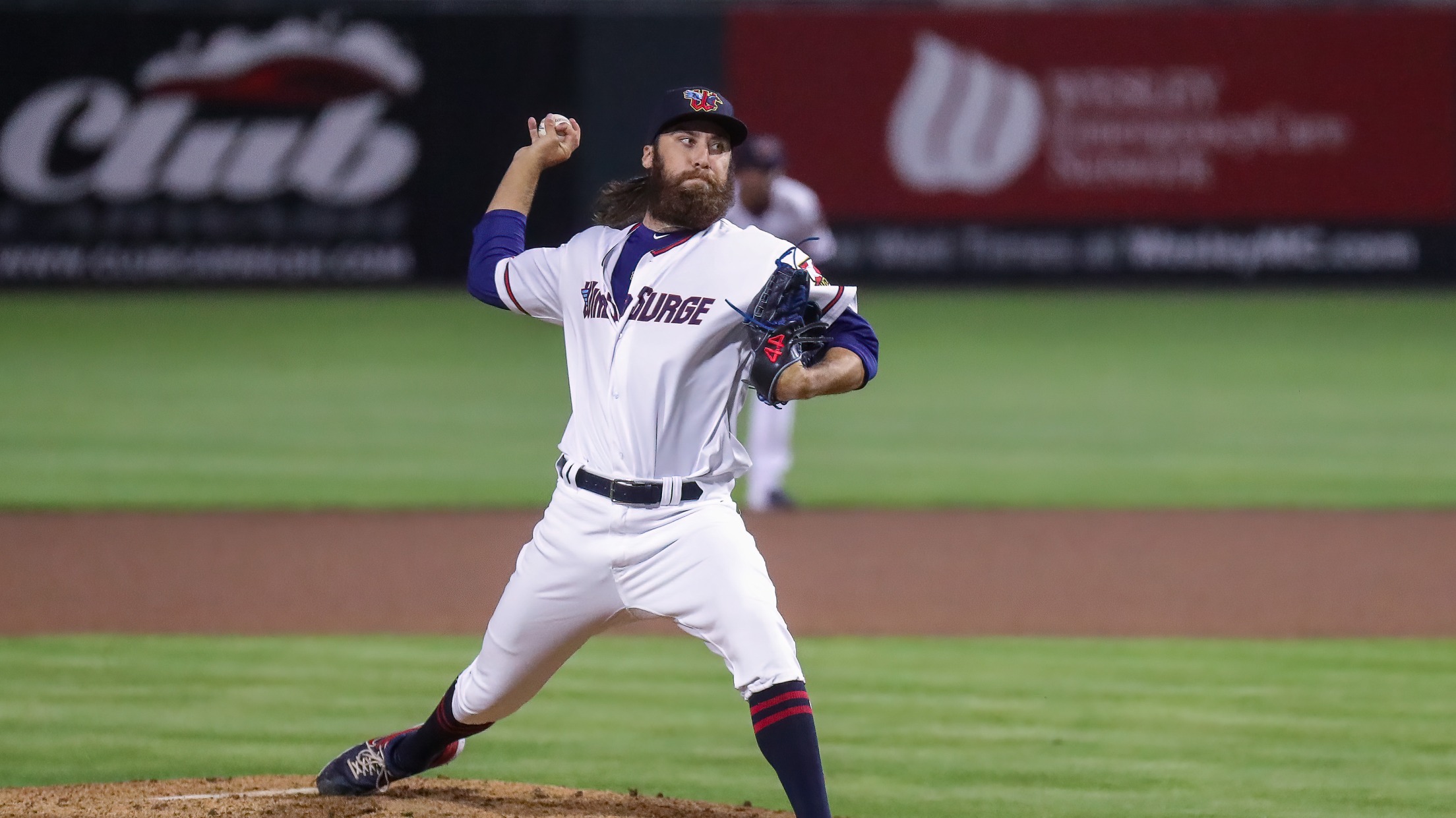 Arkansas 4 Wichita 6 LITTLE ROCK, AR– A trio of home runs lifted Wichita to a 6-4 victory in game two against the Arkansas Travelers. With the win tonight, the Surge pushed their division lead to three games ahead of second place Tulsa. Wichita opened the scoring off the bat
Cabbage and Balazovic Lead Surge to Series Opening Victory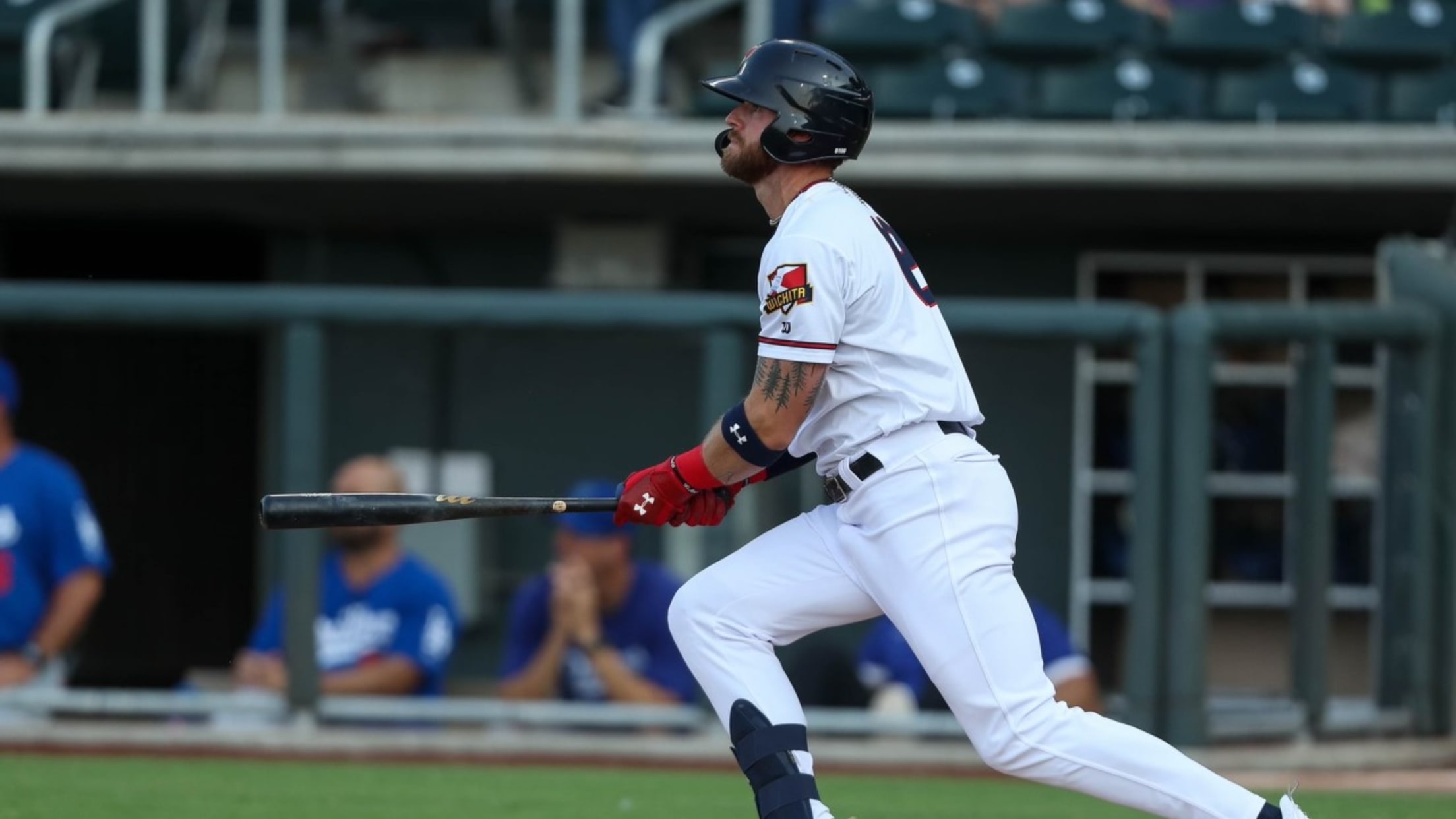 Arkansas 1 Wichita 4 LITTLE ROCK, AR– Led by Trey Cabbage at the plate and Jordan Balazovic on the mound, the Wind Surge started their 12 game road trip with a 4-1 victory over the Arkansas Travelers. Wichita was one out away from their seventh shutout of the season, but
Trey Cabbage, Spencer Steer Promoted to Wichita
Yeltsin Encarnacion, Edouard Julien received by Kernels
CEDAR RAPIDS, Iowa – The Cedar Rapids Kernels and the Minnesota Twins announce that Trey Cabbage and Spencer Steer have been promoted to the Double-A Wichita Wind Surge. Cedar Rapids adds Yeltsin Encarnacion from Wichita along with Edouard Julien from the Low-A Fort Myers Mighty Mussels. Brian Maloney, Minnesota Twins
Kernels Shut Out Lugnuts, 6-0
Early offense, strong pitching highlight series finale
CEDAR RAPIDS, Iowa – The Cedar Rapids Kernels posted a 6-0 three-hit shutout Sunday against the Lansing Lugnuts at Perfect Game Field at Veterans Memorial Stadium. Cedar Rapids (26-22) finished its 12-game homestand with a 9-3 mark including a 4-2 series victory over Lansing (22-26). Trey Cabbage and DaShawn Keirsey
Cabbage Powers Cedar Rapids to 5-2 Win
Kernels record eighth victory in a row
CEDAR RAPIDS, Iowa – Multiple home runs from Trey Cabbage provided the winning margin in a 5-2 Cedar Rapids Kernels victory Thursday against the Lansing Lugnuts at Perfect Game Field at Veterans Memorial Stadium. The Kernels are now 25-20 overall with a season-high eight-game win streak and a 3-0 lead
Homer-Happy Cedar Rapids Blasts Beloit
Cardiac Kernels went deep late and often once again
BELOIT, Wis. – The Cedar Rapids Kernels finished a game by scoring six unanswered runs on home runs for the second night in a row and won Friday's meeting with the Beloit Snappers, 7-5, at Pohlman Field. Cedar Rapids (16-18) is on a three-game win streak and leads Beloit (16-18)
Helman, Cabbage Power Kernels Thursday
Cedar Rapids earns 10-7 come-from-behind victory
BELOIT, Wis. – Two-run home runs from Michael Helman and Trey Cabbage put the Cedar Rapids Kernels ahead for good in a 10-7 win Thursday against the Beloit Snappers at Pohlman Field. Cedar Rapids improved to 15-18 overall while securing a 2-1 advantage in its six-game series at Beloit (16-17).
Camargo, Cabbage Homer in 7-4 Road Win
Cedar Rapids defeats Fort Wayne during series opener
FORT WAYNE, Ind. – Home runs by Jair Camargo and Trey Cabbage bookended the scoring in a 7-4 Cedar Rapids Kernels victory Tuesday against the Fort Wayne TinCaps at Parkview Field. Cedar Rapids (11-14) currently leads all High-A Central teams with 28 round-trippers over 25 games played. Camargo lifted the
Trey Cabbage is Back with Cedar Rapids
Kernels veteran returns after stint with Double-A Wichita
CEDAR RAPIDS, Iowa – The Cedar Rapids Kernels and the Minnesota Twins announce that outfielder Trey Cabbage has been transferred to the Cedar Rapids Kernels from the Double-A Wichita Wind Surge. Brian Maloney, Senior Manager, Minor League Operations for the Twins, disseminated the move. Cabbage recently appeared in three games
Trey Cabbage Called Up to Wichita
Max Smith joins Kernels in corresponding move
CEDAR RAPIDS, Iowa – In conjunction with the Minnesota Twins, the Cedar Rapids Kernels announce that Trey Cabbage has been promoted to the Double-A Wichita Wind Surge, and Max Smith has been transferred to Cedar Rapids from the Low-A Fort Myers Mighty Mussels. Brian Maloney, Senior Manager, Minor League Operations
Cabbage Carries Kernels in 9-3 Triumph
Stellar performance pushes Cedar Rapids to 3-1 record
CEDAR RAPIDS, Iowa – Trey Cabbage finished a double shy of hitting for cycle and matched several career highs Friday during a 9-3 Cedar Rapids win versus the Peoria Chiefs at Perfect Game Field at Veterans Memorial Stadium. The Kernels scored nine consecutive runs after facing an early deficit and
Twins prospects up the ante in arms race
Three pitchers crack playoff roster, Lewis earns AFL MVP nod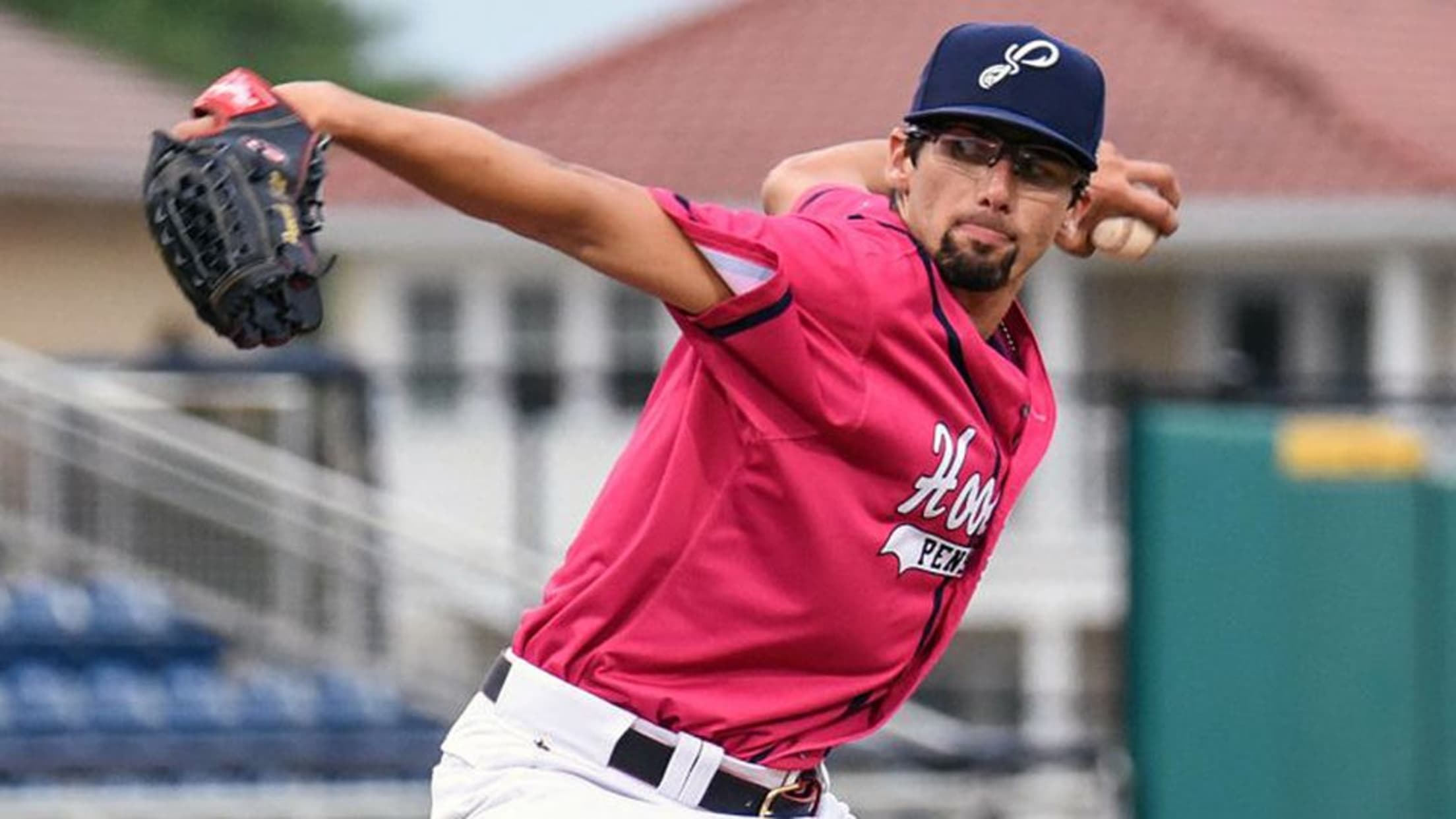 Each offseason, MiLB.com goes position by position across each system and honors the players -- regardless of age or prospect status -- who had the best seasons in their organization. Click here to locate your favorite club.Top to bottom, the Twins organization is brimming with confidence. The big club won
Trey Cabbage promoted to Fort Myers; Joe Cronin to Pensacola
Cedar Rapids, IA - The Cedar Rapids Kernels and Minnesota Twins announce that OF Trey Cabbage has been promoted to Fort Myers; INF Joe Cronin has been promoted to Pensacola; OF DaShawn Keirsey, Jr. has been activated from the 7-day injured list; and INF Estamy Urena joins the Kernels from