2019 Eastern League All-Star Game Rosters Announced
Flying Squirrels host All-Star Game for first time on Wednesday, July 10 at The Diamond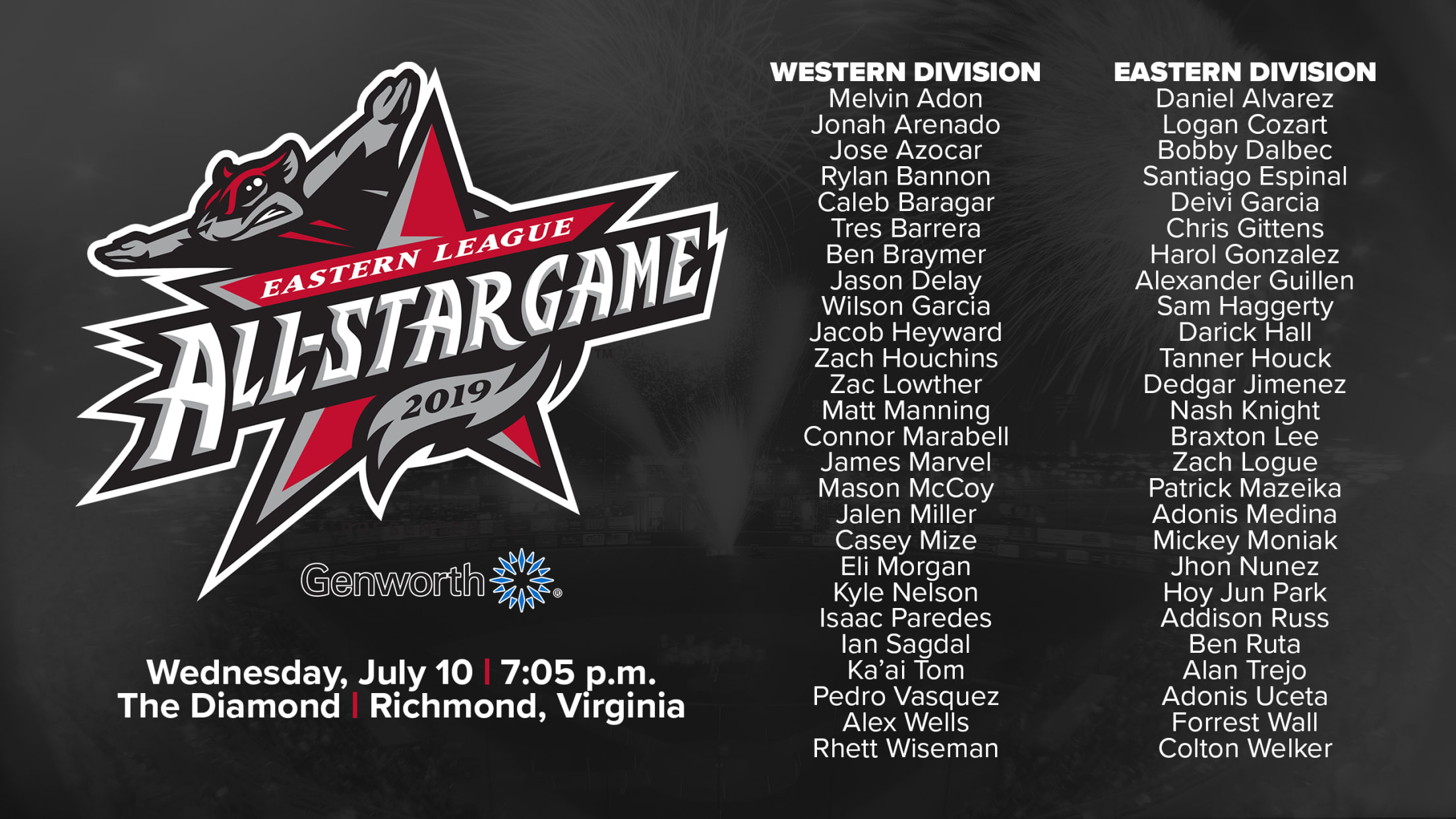 RICHMOND, Va. - The Richmond Flying Squirrels, in conjunction with the Eastern League of Professional Baseball, announced the rosters on Monday for the 2019 Eastern League All-Star Game, which will take place at The Diamond on Wednesday, July 10 at 7:05 p.m. The Flying Squirrels are hosting the event for
Gorman leads Player of the Week honorees
No. 3 Cardinals prospect batted .522/.560/1.043 for Johnson City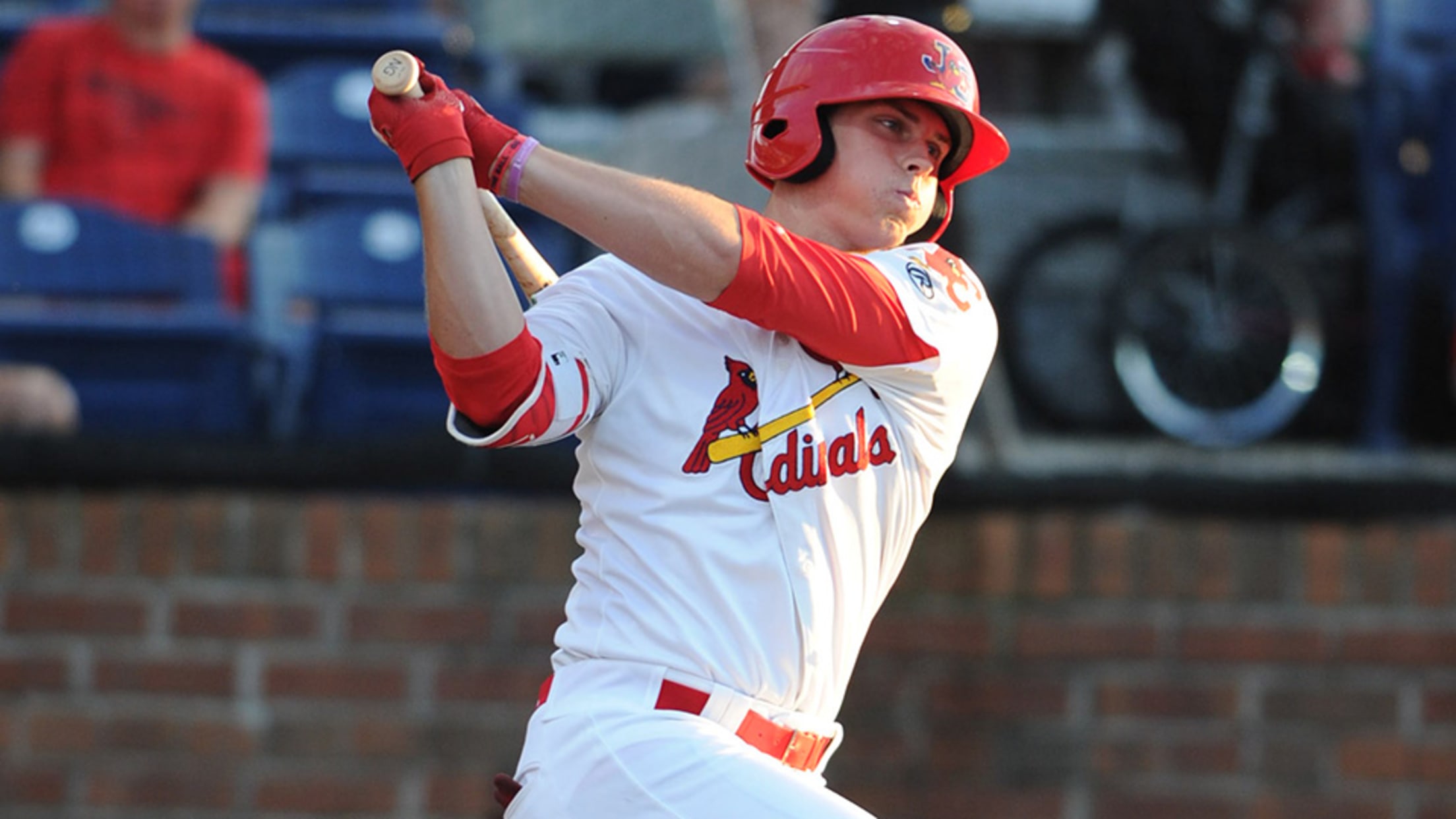 Barely old enough to vote, Nolan Gorman is making himself a household name in Minor League circles. Just six weeks into his professional career, the 19th overall pick has been selected as the Appalachian League Offensive Player of the Week for July 30 through Aug. 5 after going 12-for-23 with
Haggerty and Hart Win Weekly Awards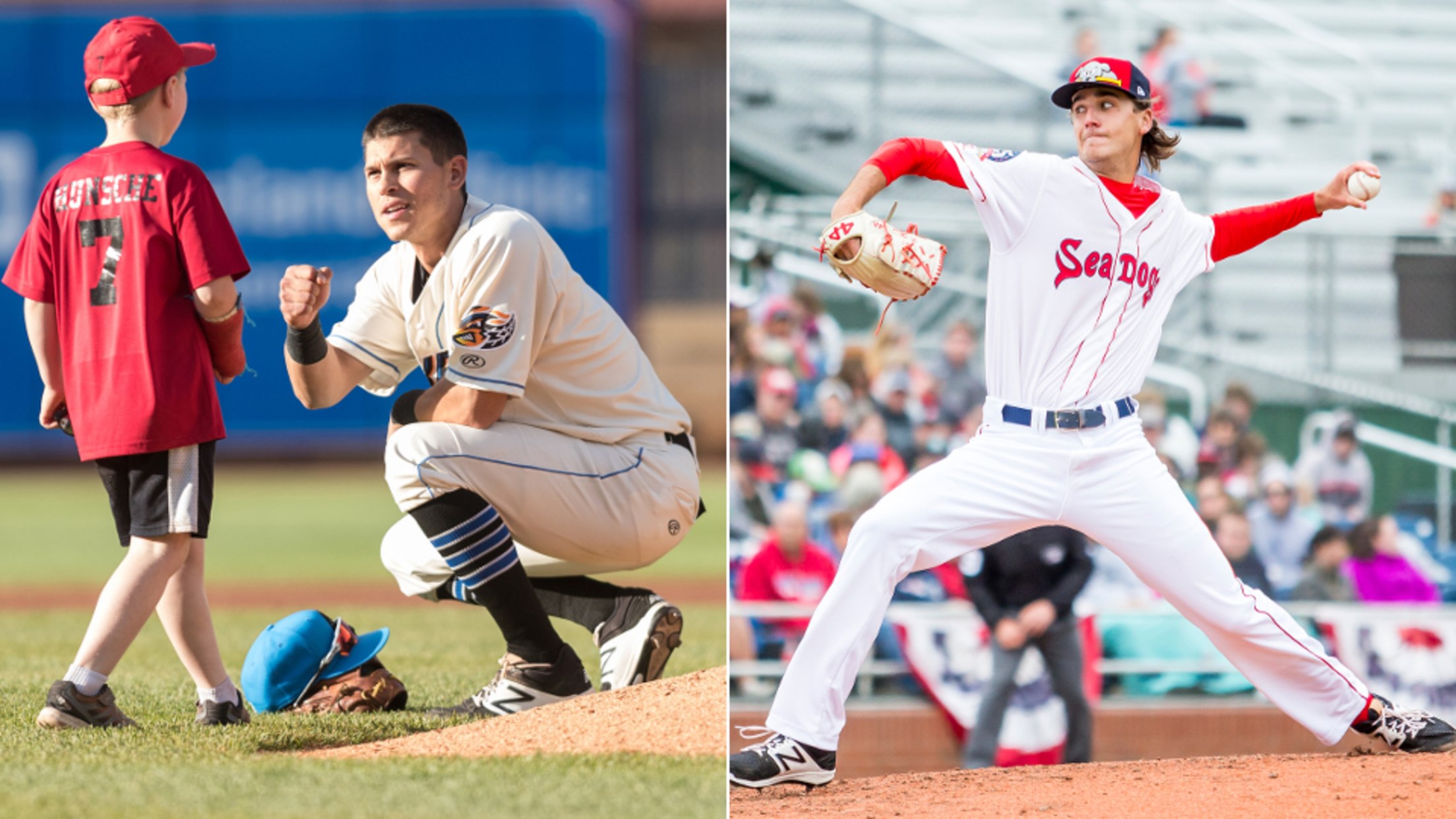 PORTLAND, ME - The Eastern League is pleased to announce the winners of the Eastern League Player of the Week Award and Eastern League Pitcher of the Week Award for the period of July 30th through August 5th.
'Cats Claim First League Title Since 2012
Lynchburg controls winner-take-all game from outset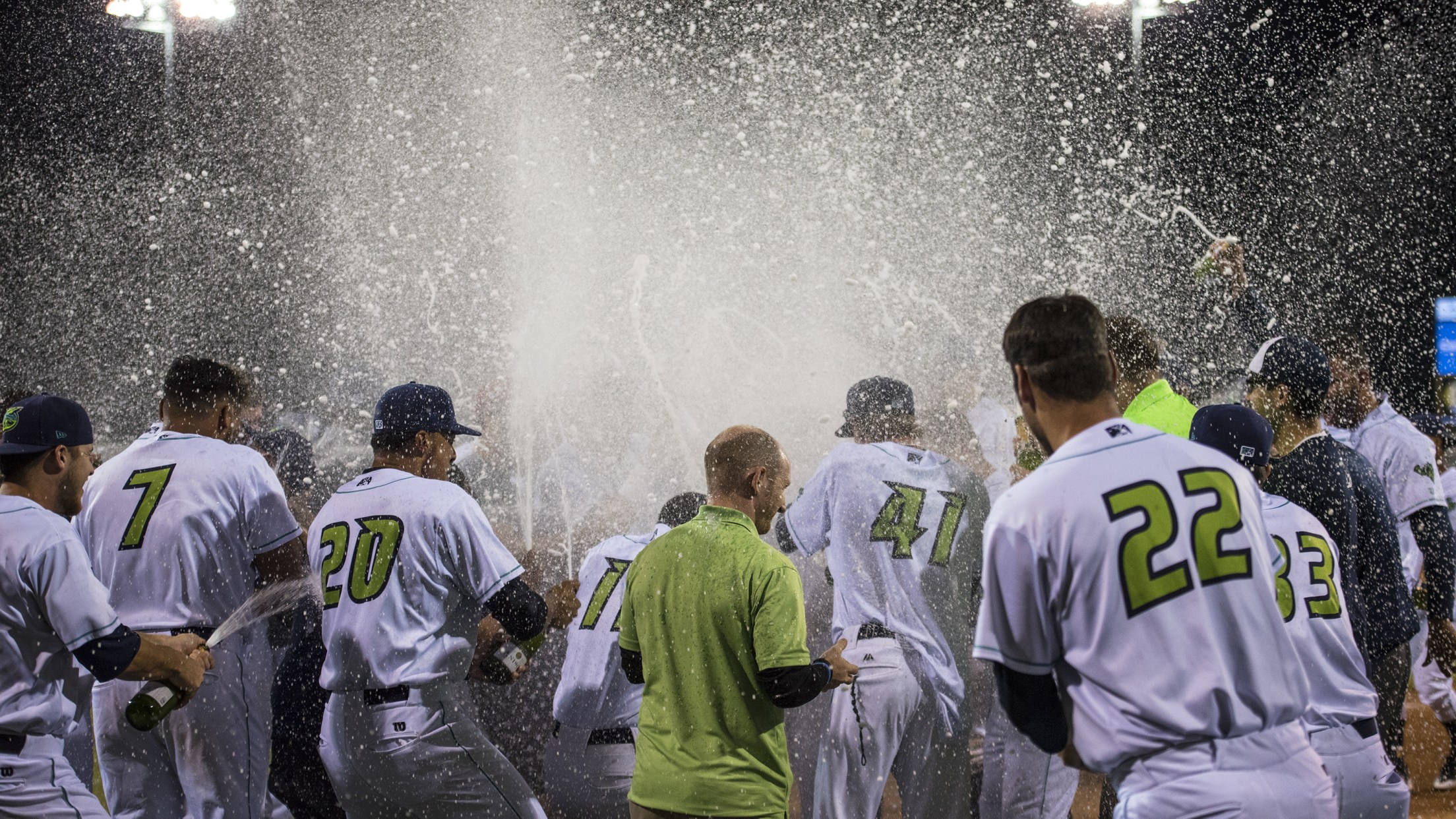 Lynchburg pitchers struck out 13, and the Hillcats used two big innings on offense to defeat Frederick, 7-1, and win a share of the Carolina League Championship at City Stadium Saturday night.
Frederick Stuns 'Cats in Ninth of Game 1
Lynchburg must win two in a row at home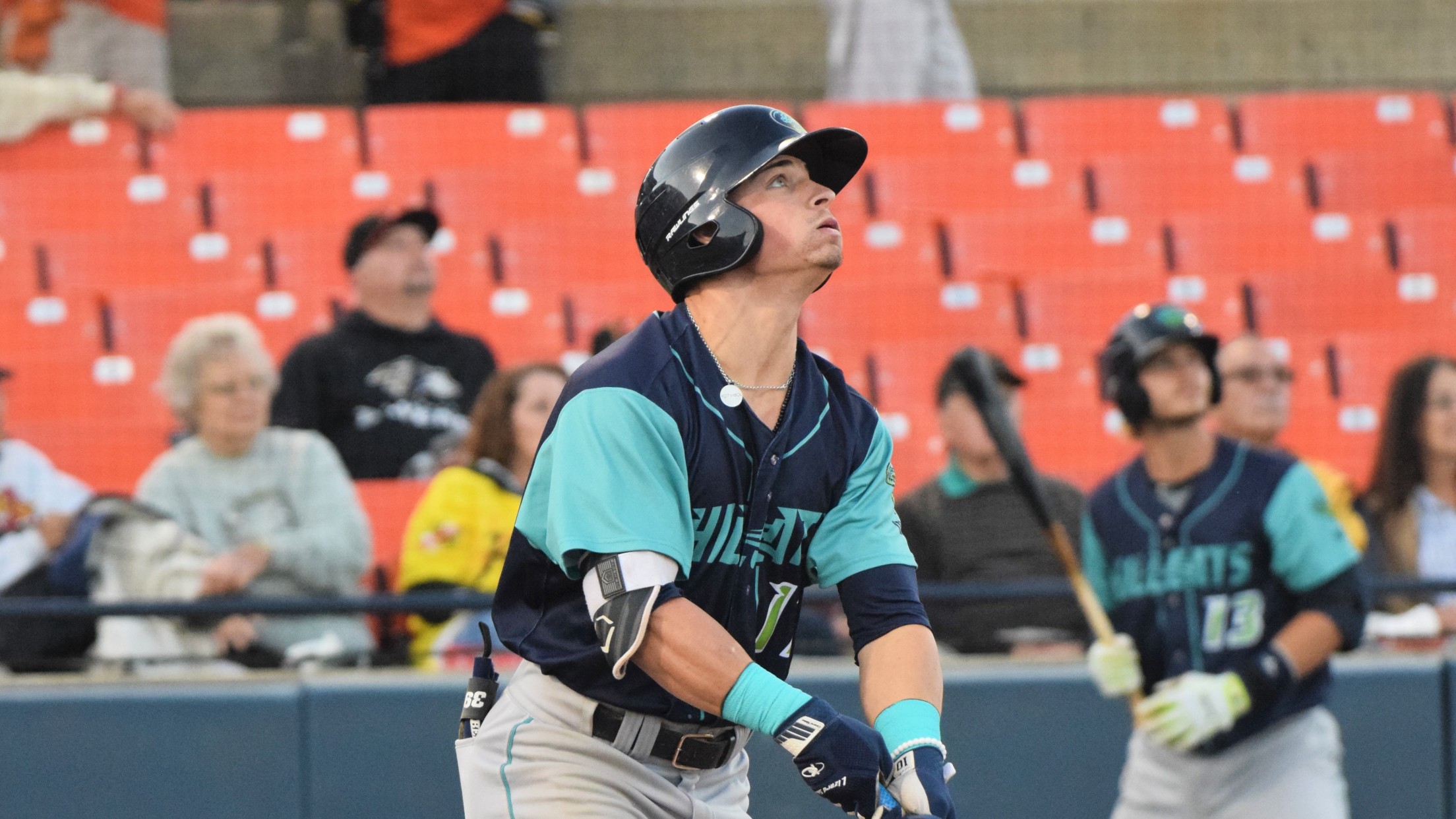 Frederick scored nine runs in the final three innings Thursday to come from behind and shock Lynchburg at Nymeo Field, 10-9. The Keys took a 1-0 lead in the best-of-three Northern Division Championship Series as a result.
Homers Power Hillcats to 5-1 Victory
Lynchburg claims rubber match at Buies Creek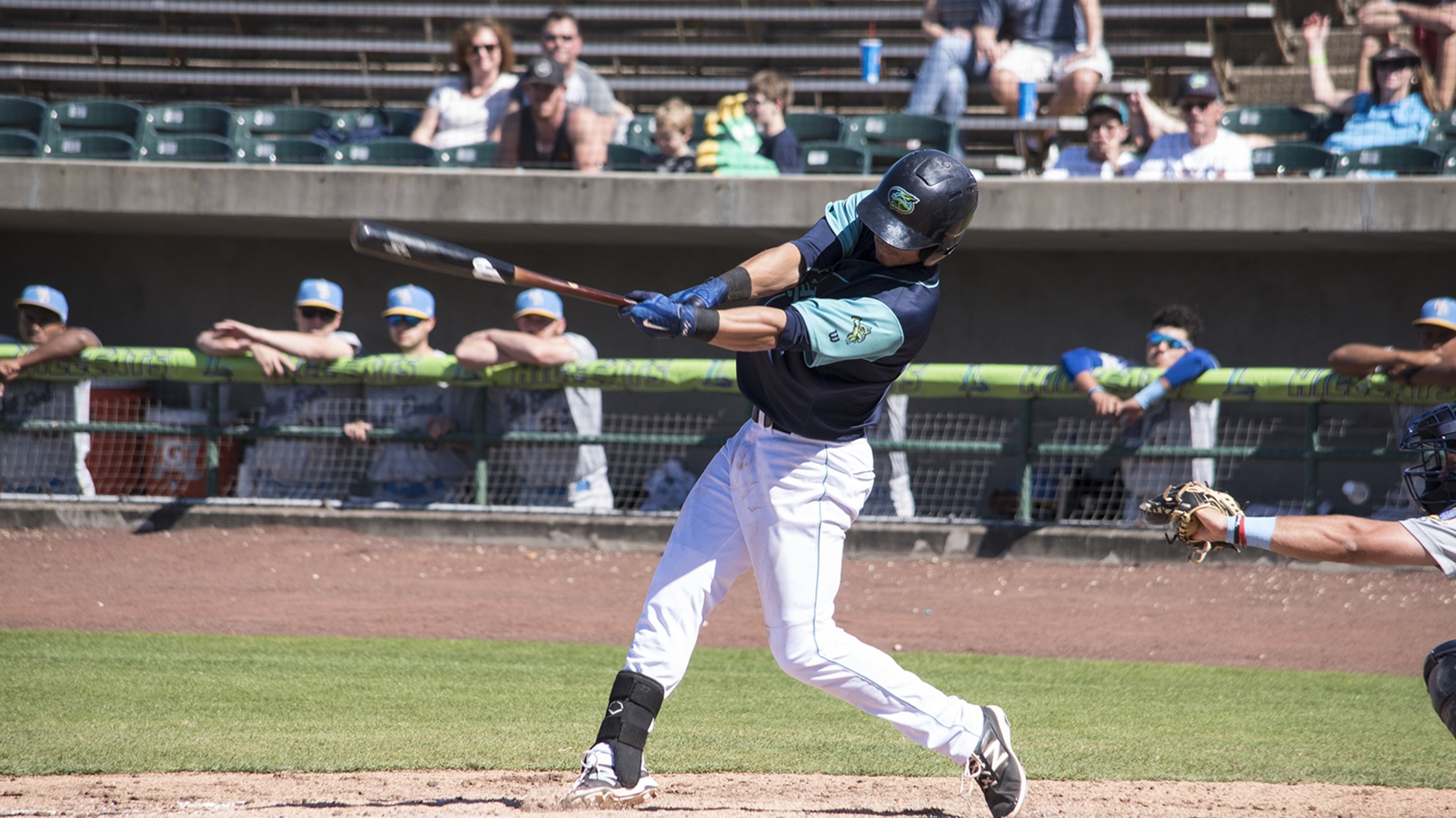 Claudio Bautista and Sam Haggerty each hit home runs to help Lynchburg win the series finale at Buies Creek, 5-1.
Andrew Calica Homers in 7-3 Loss
Hillcats offense stalls after initial quick surge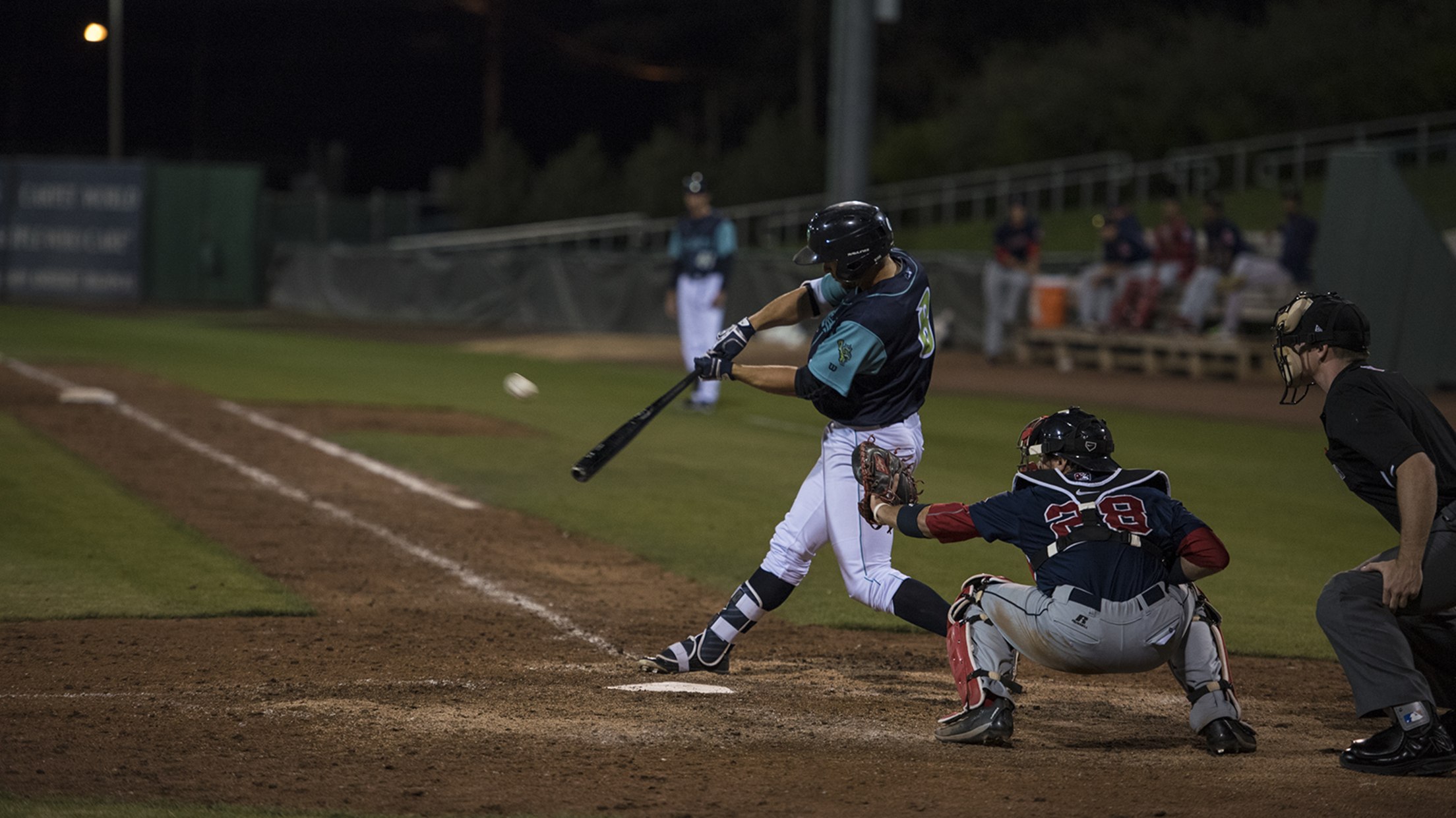 Andrew Calica hit a three-run homer three batters into the game to give Lynchburg a 3-0 lead before an out was recorded. However, the Hillcats did not record a hit for the rest of the game and eventually lost 7-3 at Jim Perry Stadium Wednesday night.
Buies Creek Comes Back for Extra-Inning Win
Lynchburg drops to 5-7 in extras this year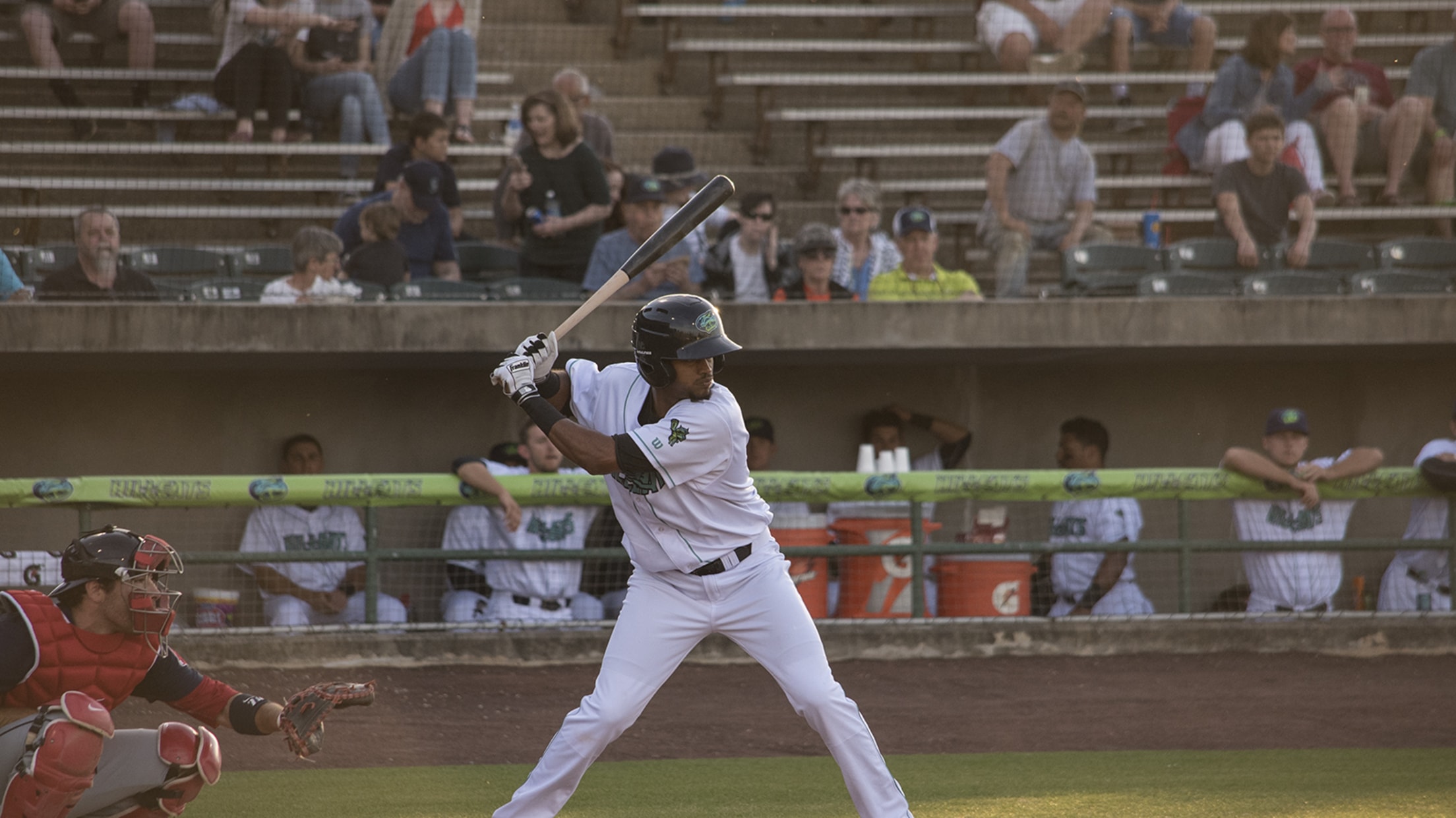 Lynchburg held a 3-2 lead from the fourth inning until the seventh, but Buies Creek tied it at that time and used a four-run 11th inning to claim a 7-3 result Wednesday night at City Stadium.
Season-High 18 Hits Not Enough in 12-7 Loss
Lynchburg leaves 15 runners on base, 12 in scoring position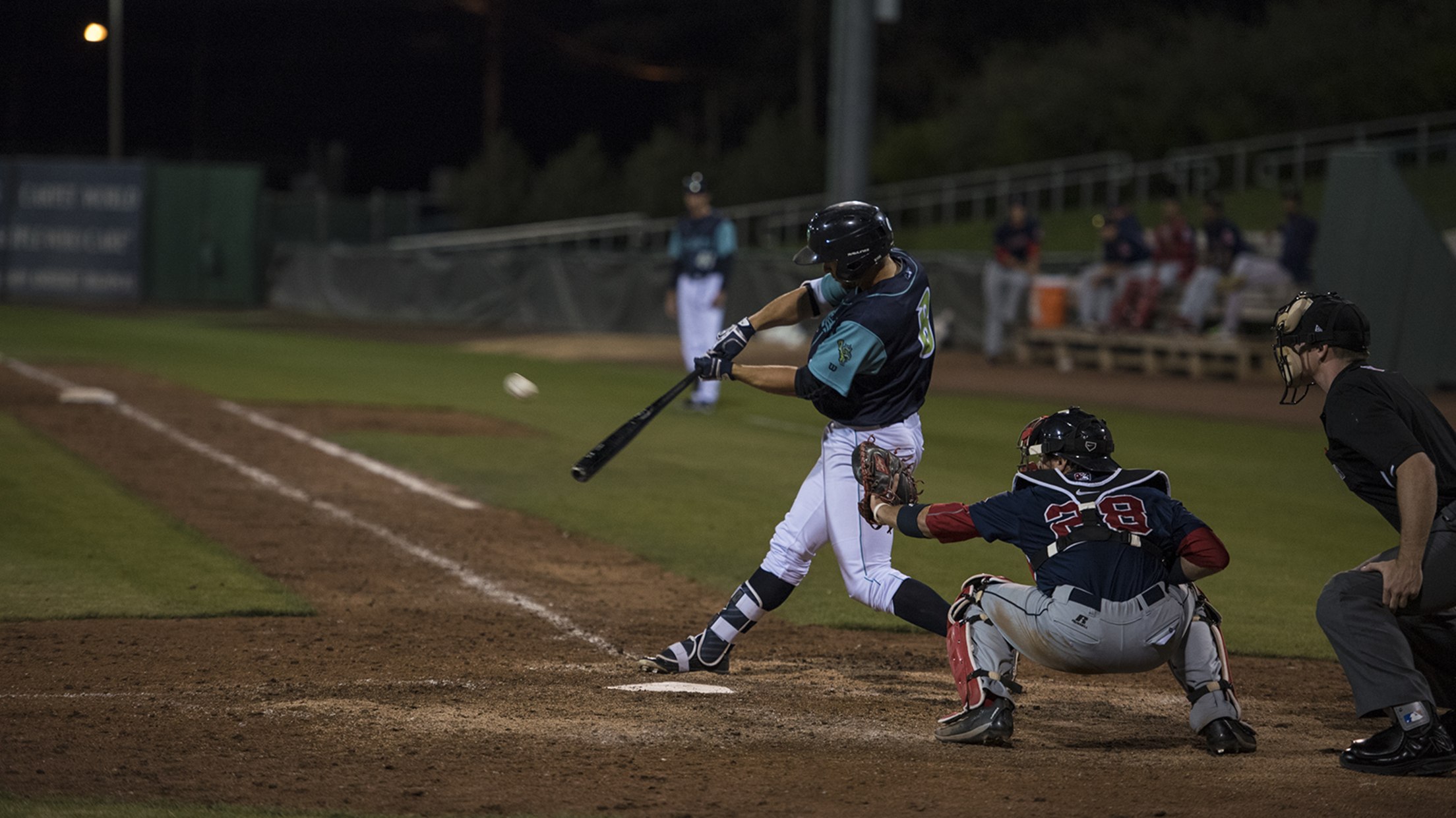 One day after posting a season-high 17 hits and winning by 13 runs, Lynchburg recorded a season-high 18 hits but managed to suffer a 12-7 defeat at Winston-Salem Saturday.
Hillcats Win Big in Series Opener, 14-1
Lynchburg improves to league-best 35-21 on the road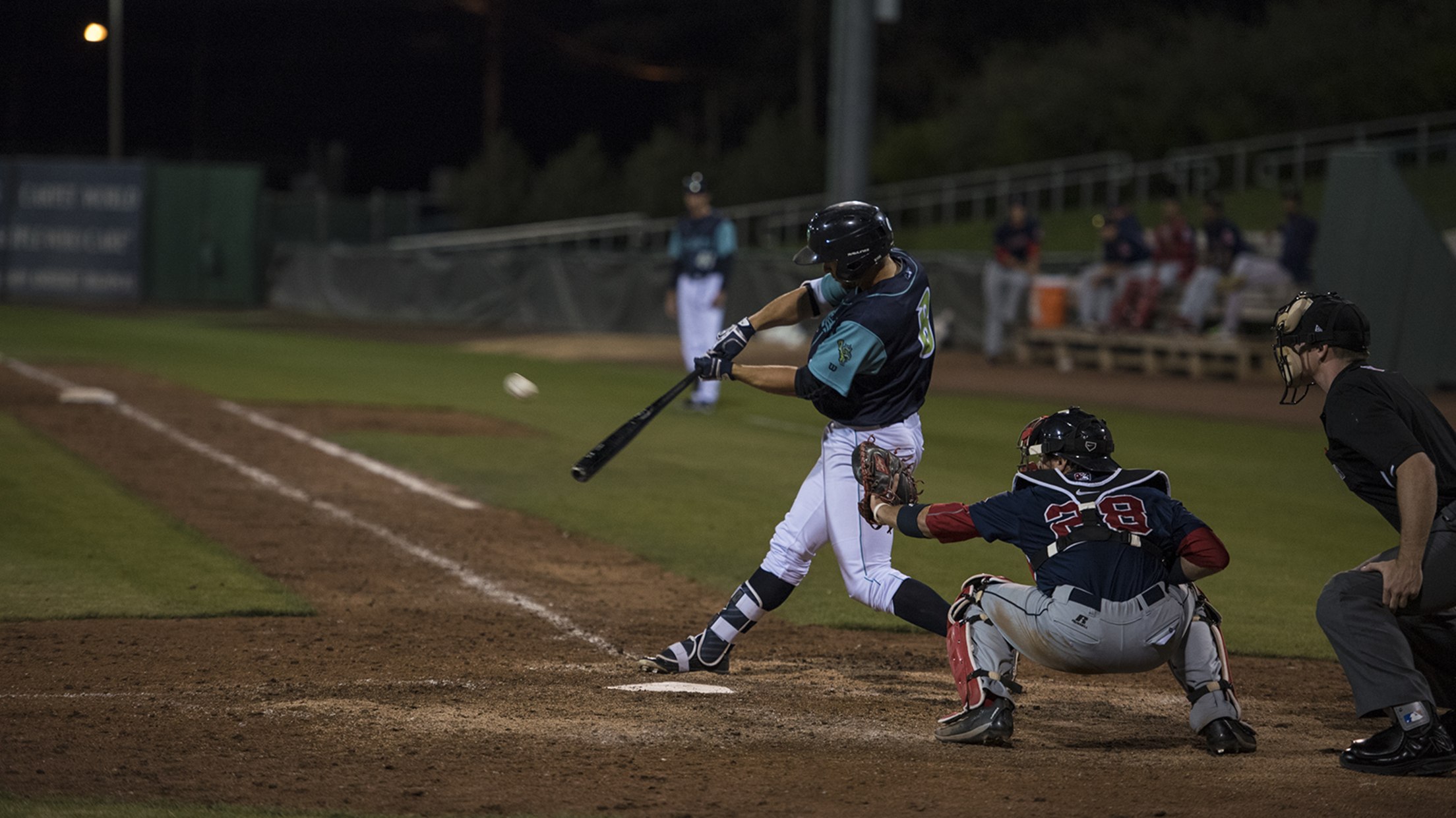 Lynchburg posted season highs with 14 runs and 17 hits in the series opener at BB&T Ballpark to defeat the Winston-Salem Dash, 14-1.Andrew Calica led the onslaught, reaching base in all six of his plate appearances, going 3-3 with three walks, three runs, three RBIs, a home run and a
Civale Leads Way in 5-1 Win
Hillcats' strong starting pitching continues in series finale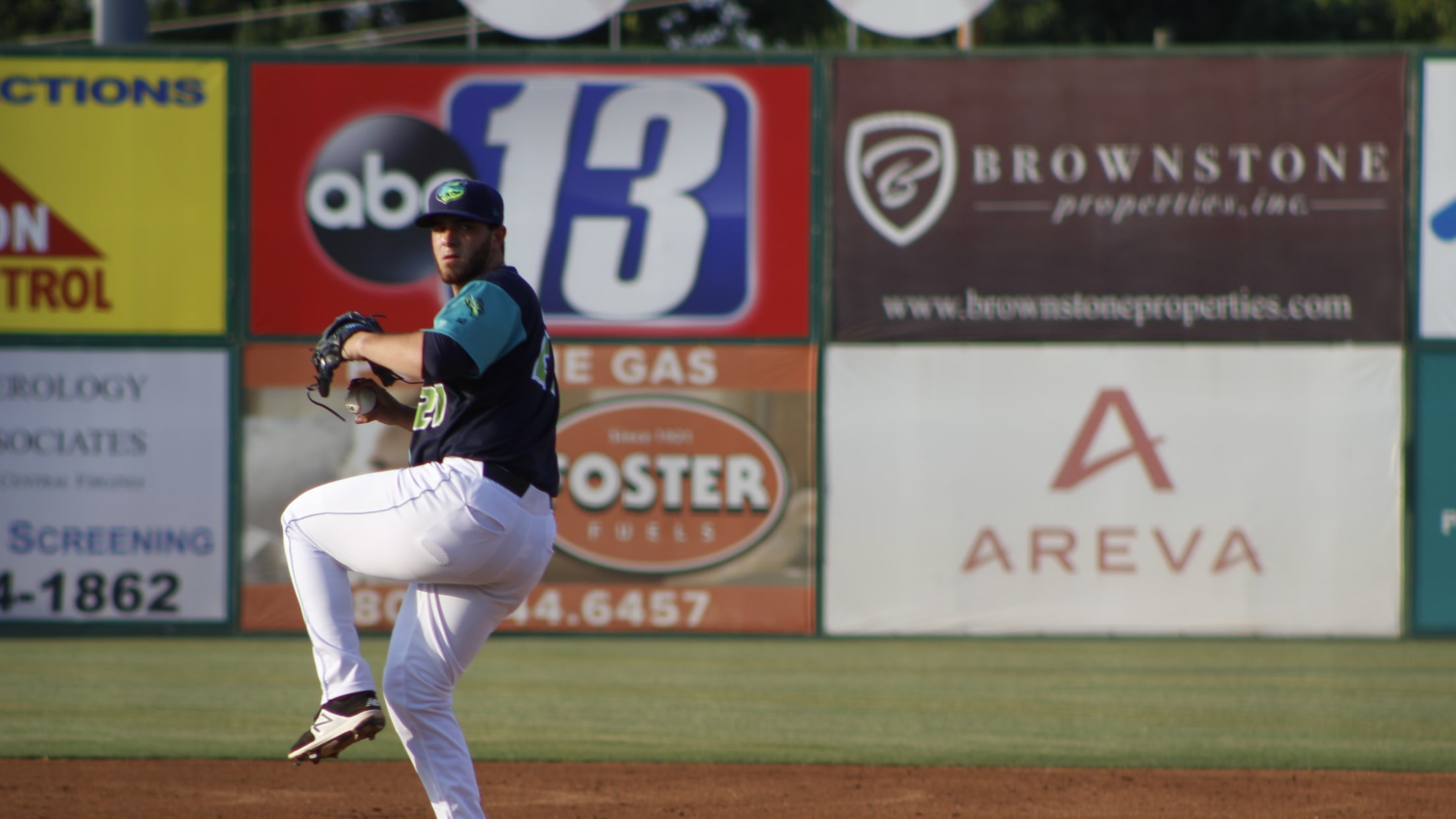 Sam Haggerty had two doubles and scored twice in his first two at-bats, which was plenty of support for Aaron Civale. The right-hander went seven innings for his third consecutive start and held Down East to one run on six hits in a 5-1 Hillcats victory Sunday evening.
Hillcats Fall in Rubber Match, 6-5
Lynchburg strands 13 runners on base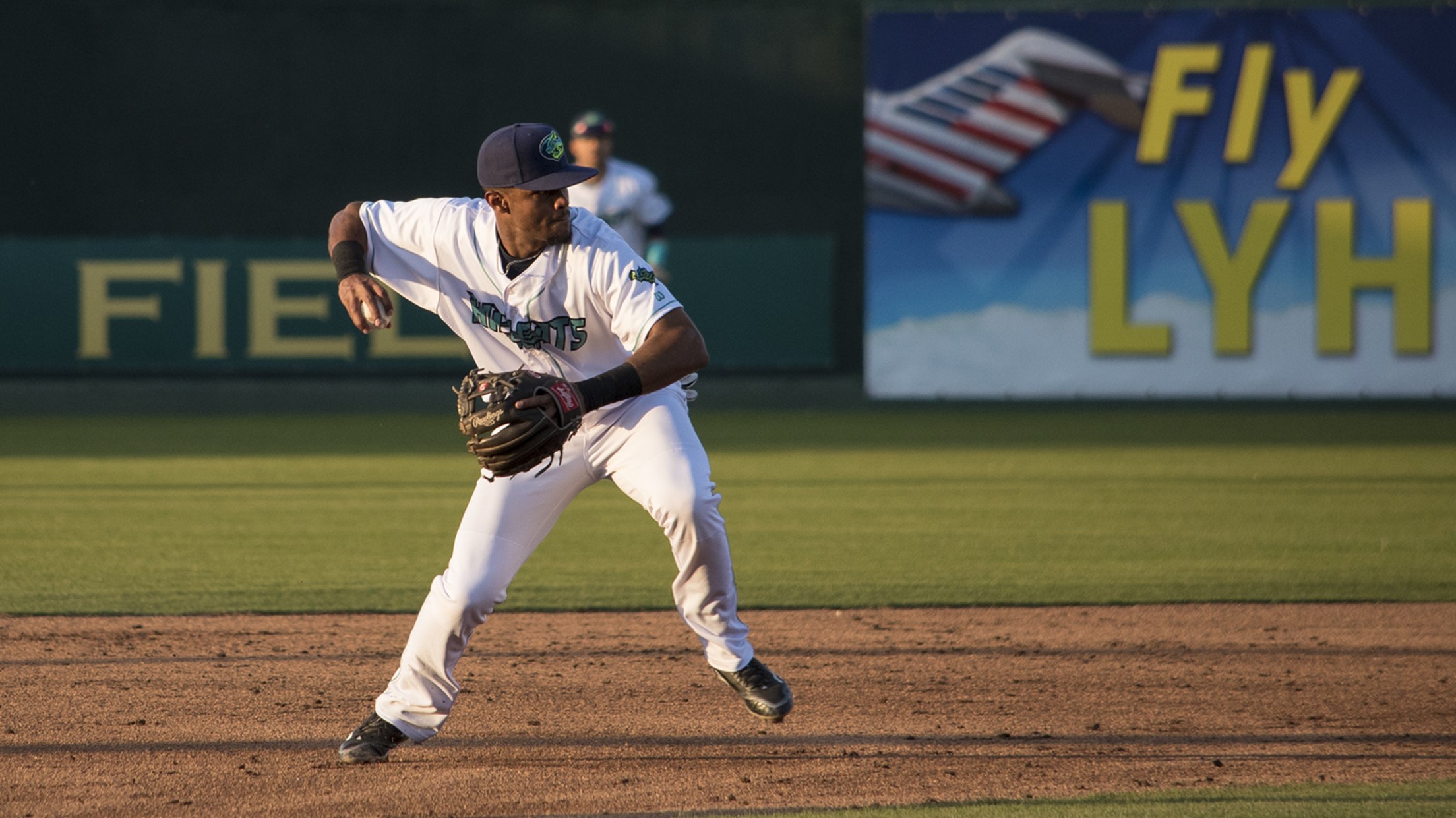 Persistent Keys Prevail, 4-3
Lynchburg strands 10 baserunners in one-run affair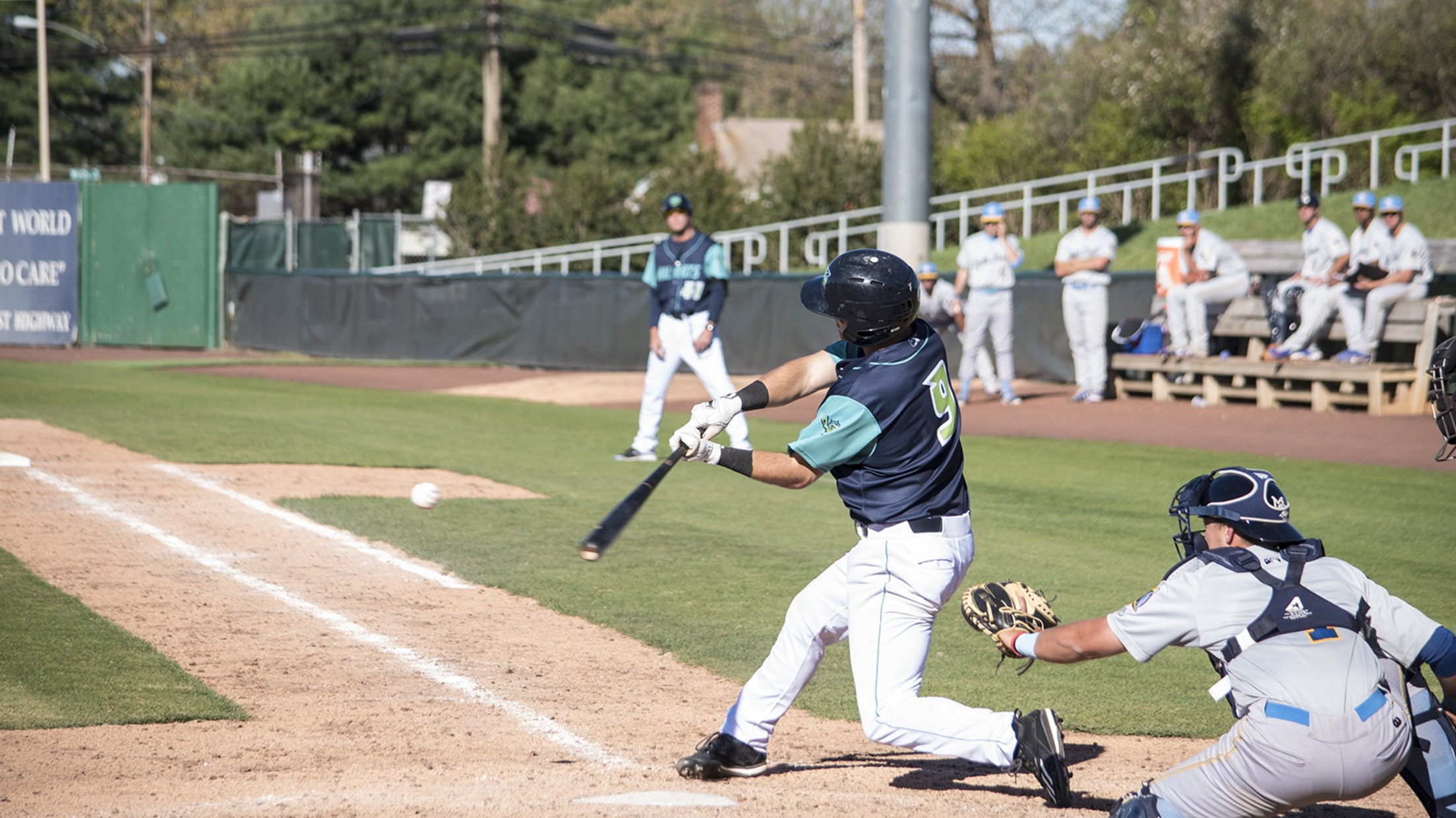 Lynchburg tied the game on three different occasions in a back-and-forth contest Tuesday night, but Frederick claimed the lead for a fourth time in the ninth inning and held on for a 4-3 victory at City Stadium.
Jodd Carter Homers in 10-4 Victory
Hawaiian outfielder hits 11th homer of year on 21st birthday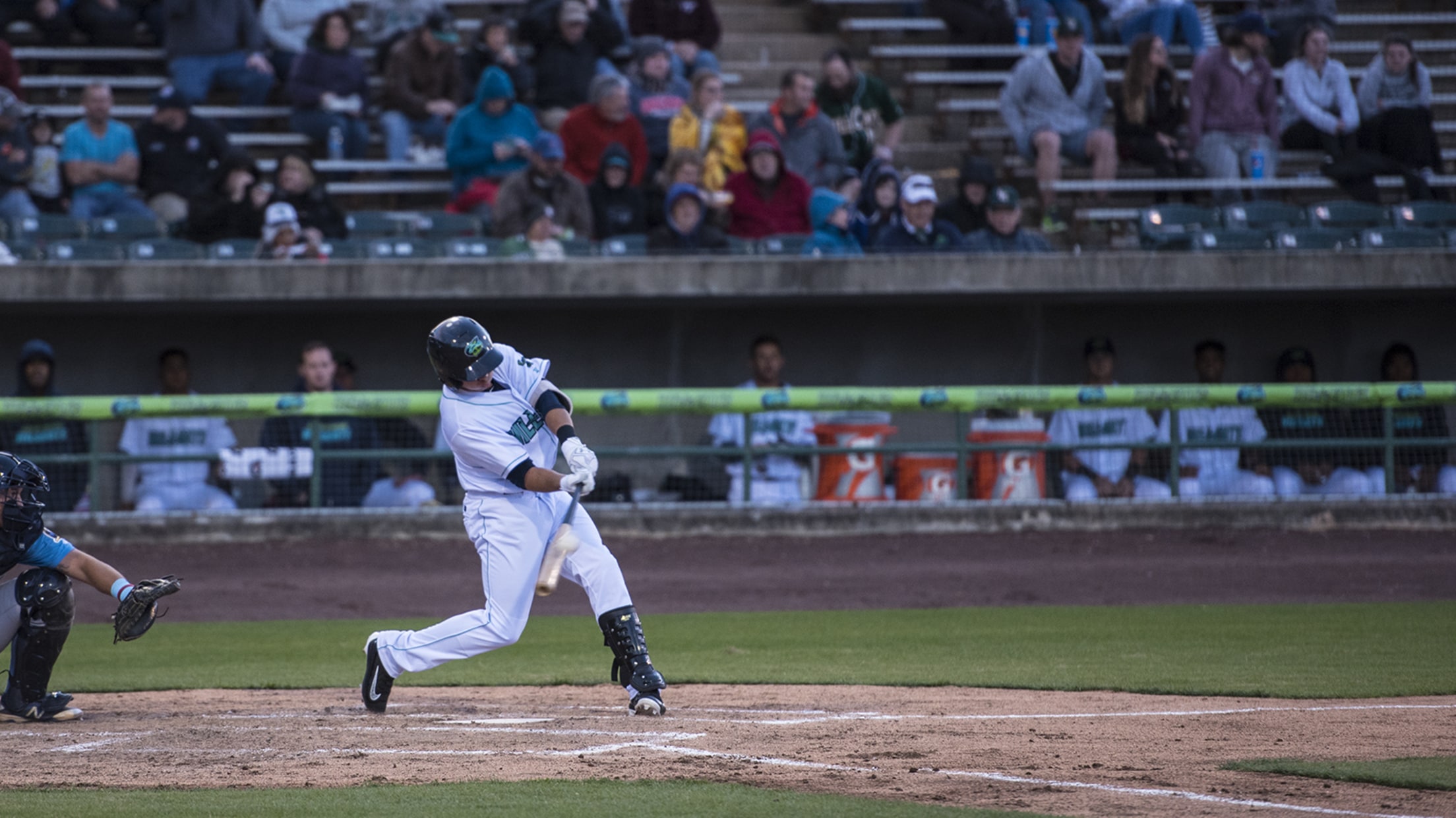 Jodd Carter hit a two-run homer on his 21st birthday, and Sam Haggerty had the first five-hit game by a Hillcat this year to lead Lynchburg to a 10-4 victory in the series opener at Potomac Thursday night.
'Cats and Dash Trade Shutouts In Twin Bill
Lynchburg Closes Out Series With Seventh Shutout of Season
Gavin Collins went 3-4 and tied his career high with four RBIs, while Shane Bieber struck out five in six shutout innings to help the Hillcats blank Winston-Salem in the nightcap of a doubleheader, 5-0. The Dash pitched a shutout in the first contest of the night, 3-0.
Dash's Big Ninth Hands 'Cats 9-7 Defeat
Game decided in final at-bat for sixth time in last seven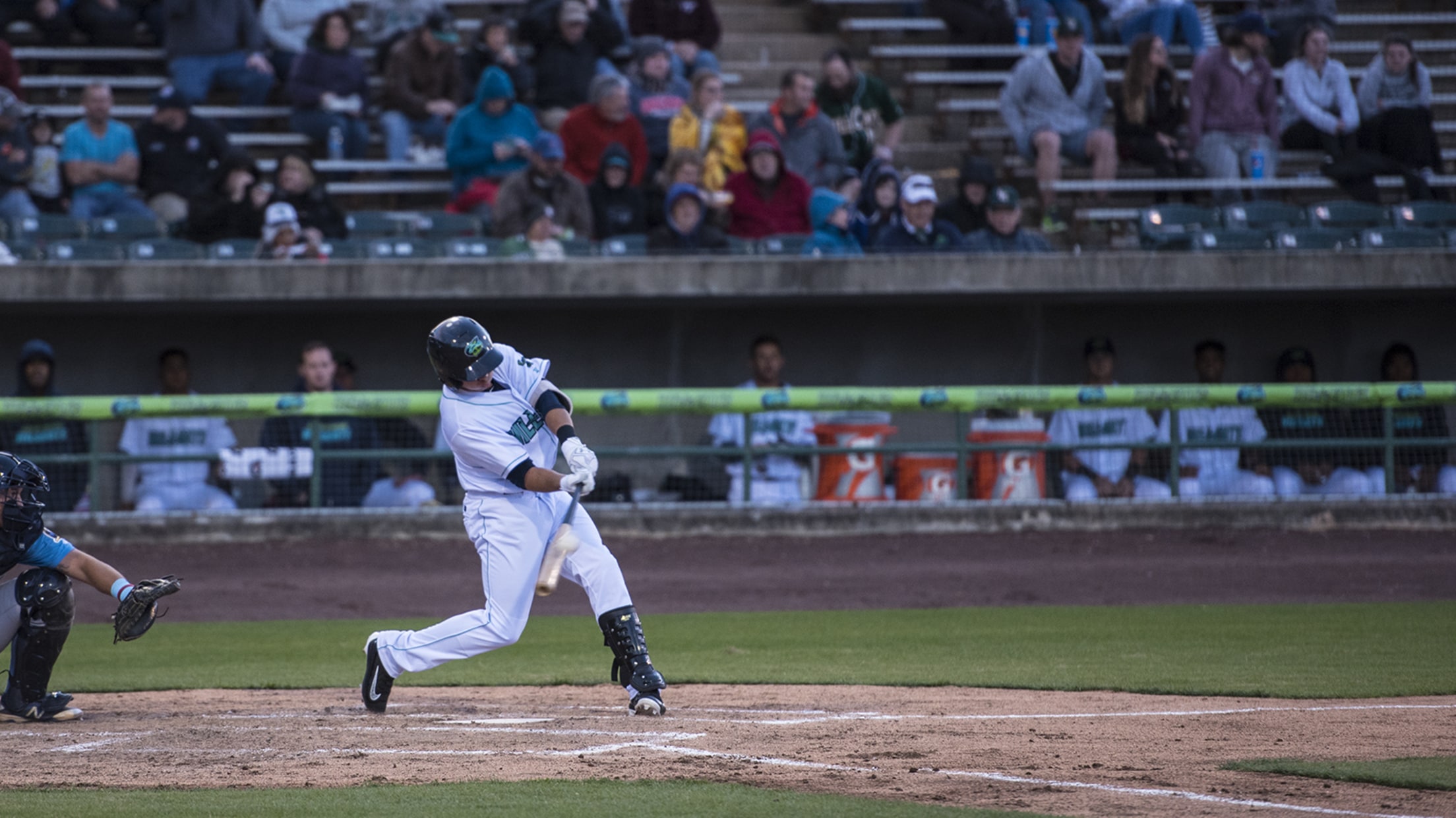 Seven different Hillcats had a hit, and Gavin Collins went 3-5 and generated an RBI on each hit. However, Winston-Salem used a four-run ninth to break a 5-5 tie and hang on for a 9-7 victory in the series opener at City Stadium Sunday night.
Blue Rocks Stun Lynchburg Again, 6-5
Wilmington rallies on back-to-back nights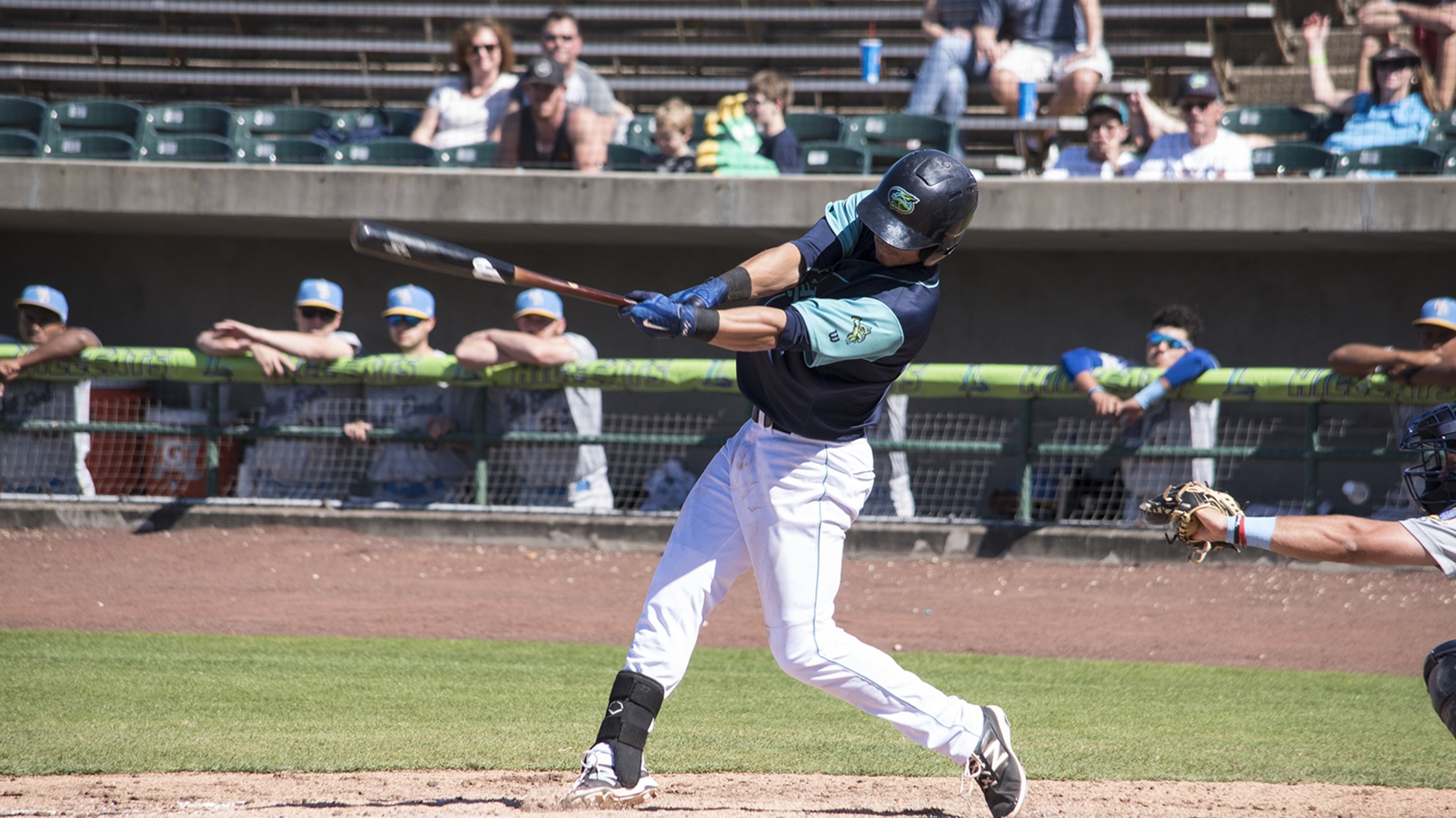 After entering the series with a perfect 37-0 record when leading after eight innings, Wilmington spoiled a ninth-inning Hillcats lead for the second straight night. The Blue Rocks plated two runs in the bottom of the ninth, capped off by a bloop single to left by Nick Heath to give
Stolen Bases Pave The Way In 5-2 Win
Haggerty steals three bases in monster night on the basepath
Lynchburg stole a season-high seven bases to help push across five runs on nine hits in a 5-2 victory at City Stadium Saturday night.
Wild Pitch Leads to Wild Ending in 7-6 Win
Hillcats improve to 2-0 in second half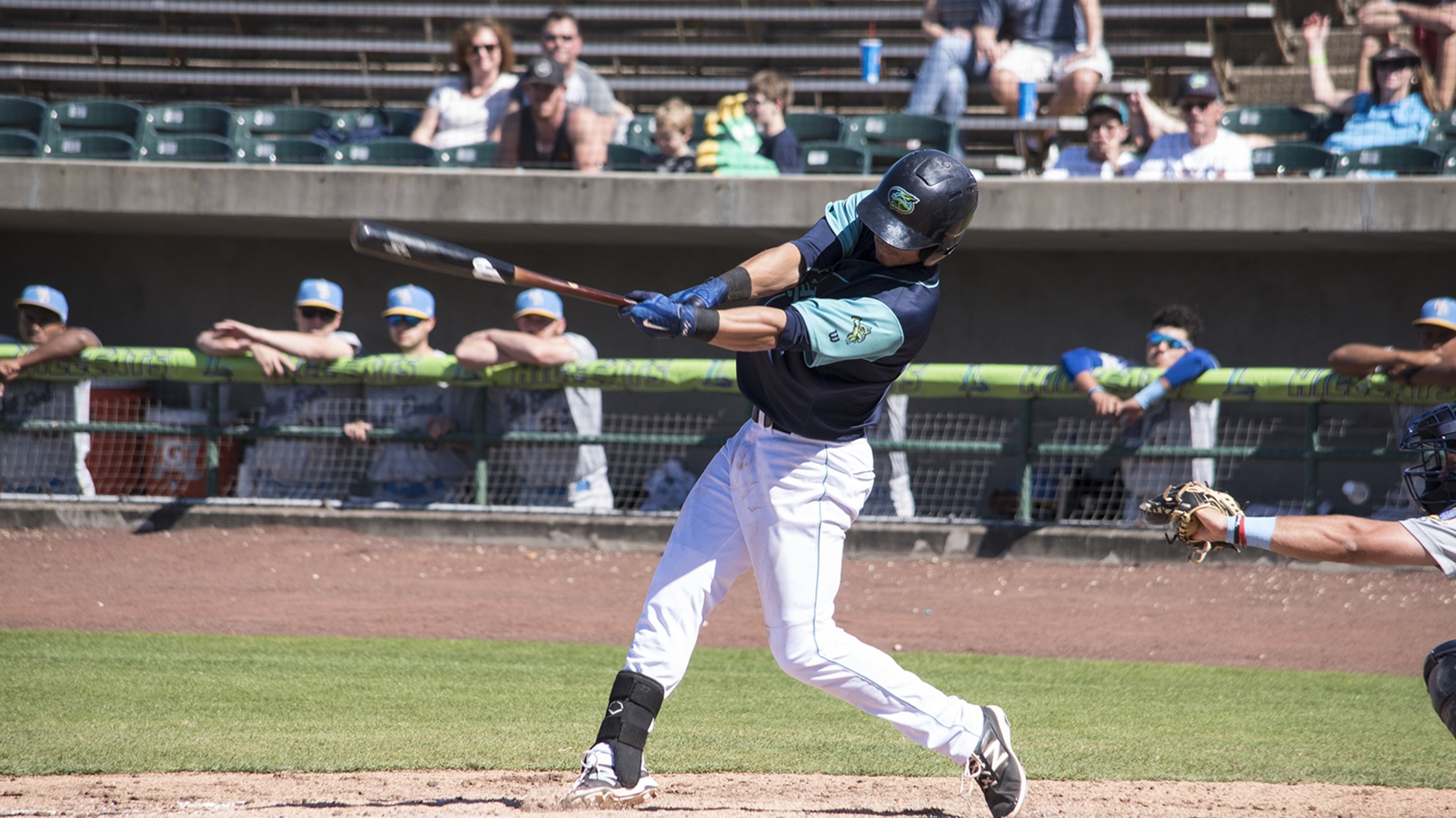 After Sam Haggerty singled with one out in the ninth inning of a 6-6 game, Tanner Chleborad threw a wild pitch that eventually resulted in Haggerty scoring the winning run all the way from first base in front of 3,175 fans at City Stadium Friday Night.
'Cats Clinch Playoff Spot with First-Half Title
Lynchburg loses at Frederick, 11-5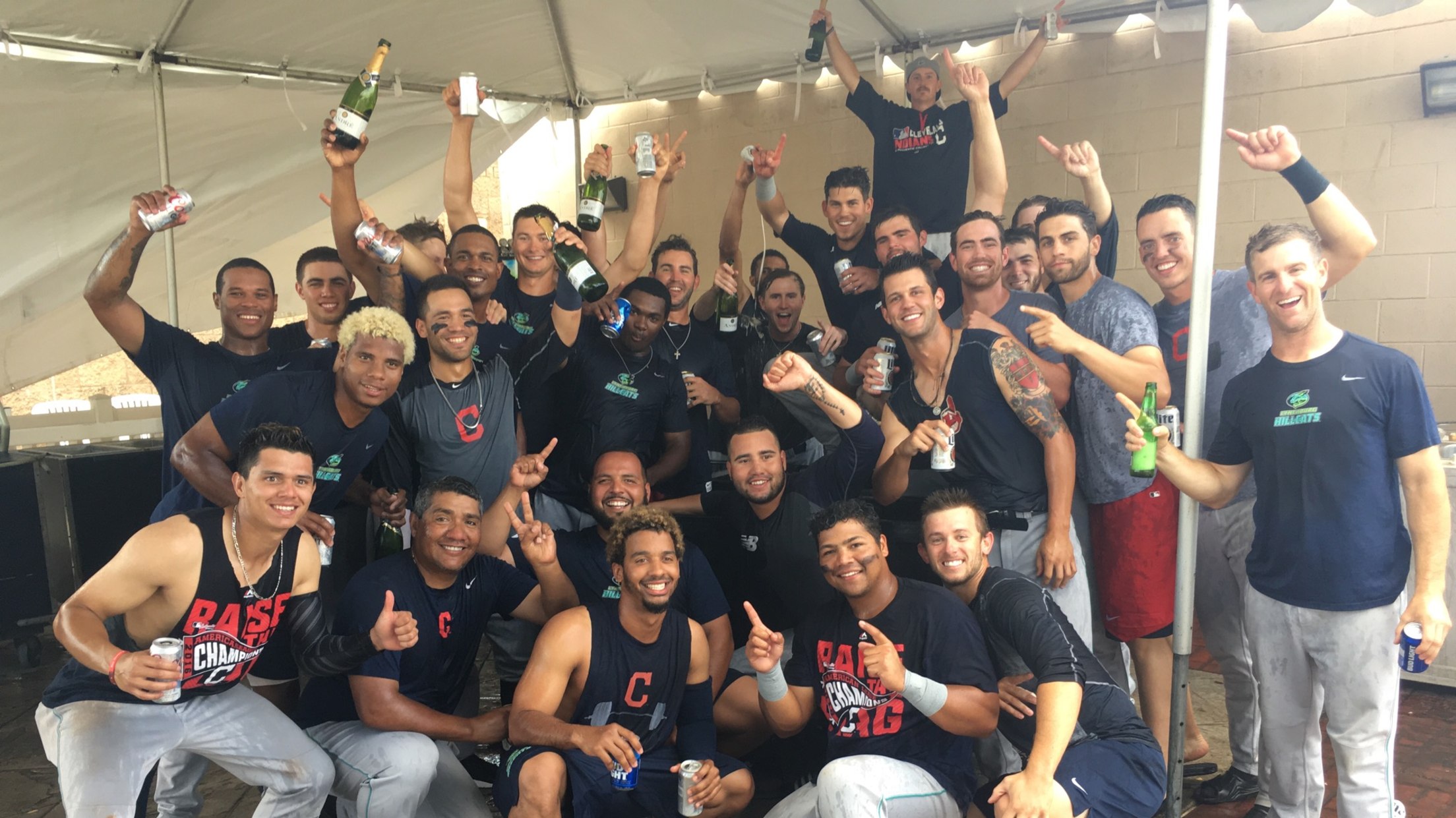 After hitting a franchise-record six home runs Saturday night, the Hillcats belted four Sunday afternoon. However, Frederick built an early 9-1 lead with three home runs of its own and led comfortably the rest of the way to defeat Lynchburg 11-5 at Nymeo Field.Because Salem dropped both ends of a
Loopstok Homers in Doubleheader Split
Hillcats extend winning streak to six before dropping nightcap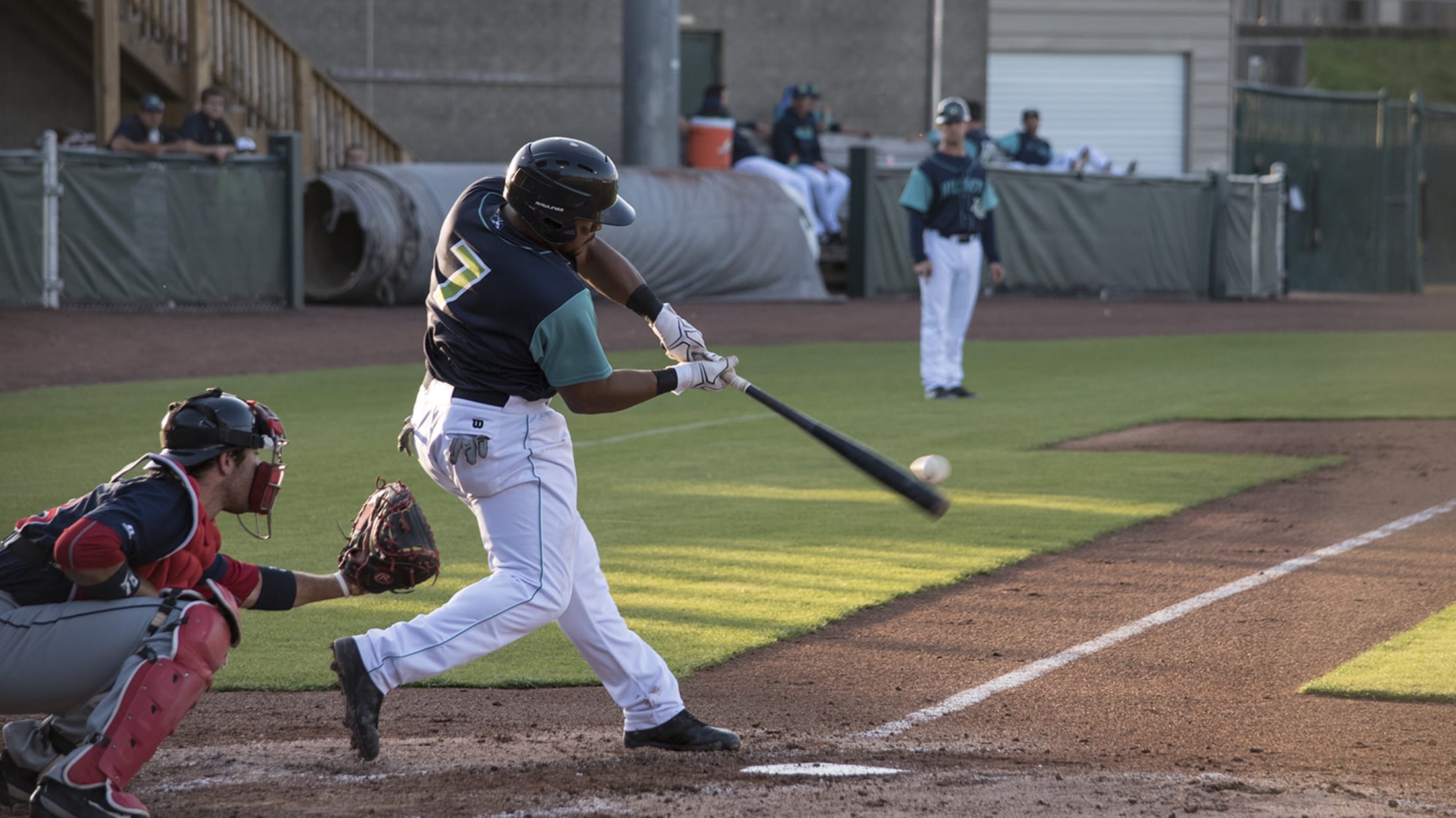 Lynchburg split a doubleheader with Wilmington, winning 5-2 before falling 2-1 at City Stadium Tuesday night. Sicnarf Loopstok had a home run in the first game and an RBI double in game two to increase his team-leading totals to seven homers and 34 RBIs.
Hillcats Place Five On All-Star Team
Lynchburg will send five to Salem June 20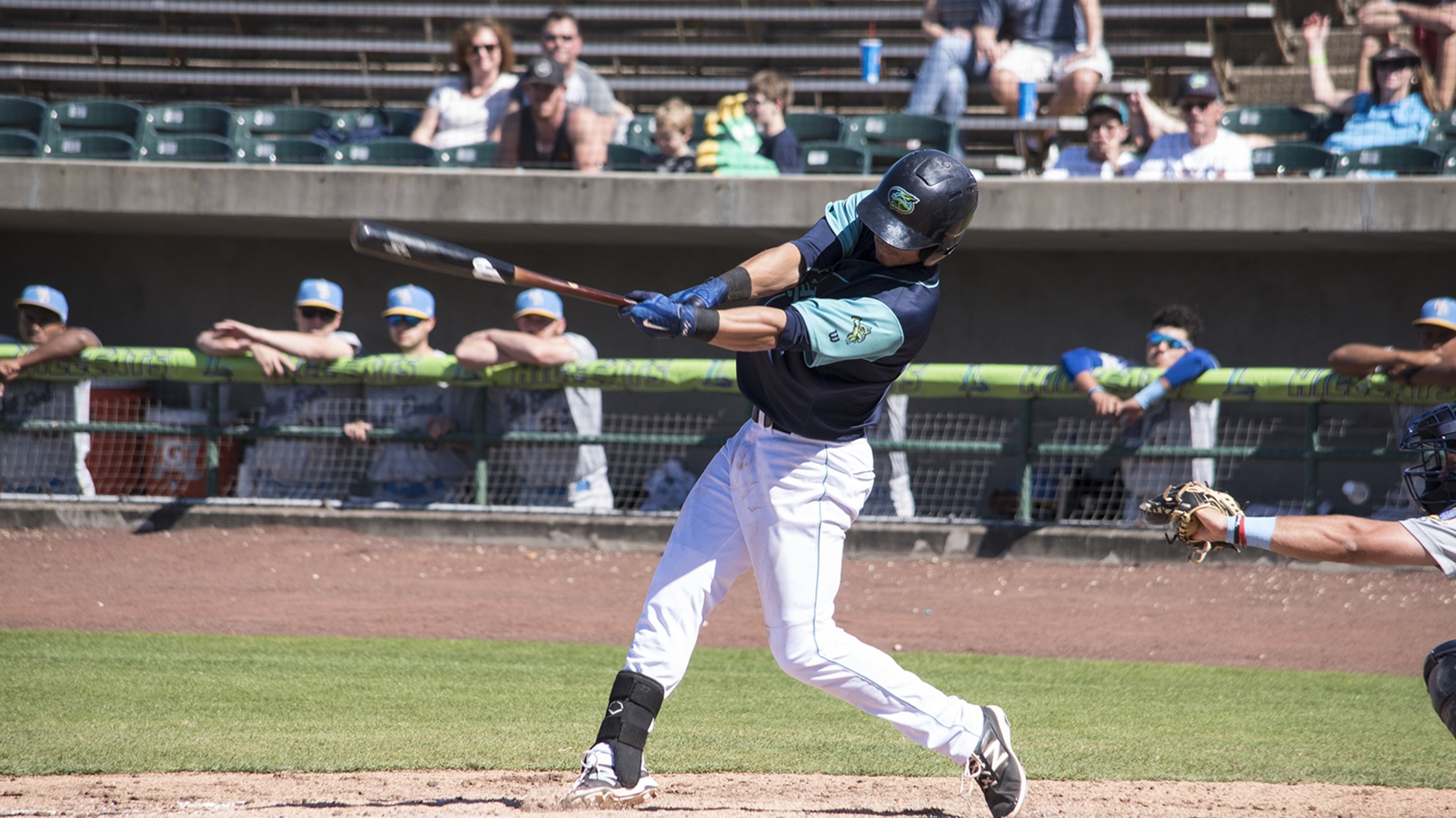 Lynchburg placed five players on the Northern Division roster for the 2017 Carolina League All-Star Classic, as announced Monday morning.Argenis Angulo, Shao-Ching Chiang, and Triston McKenzie earned spots on the 10-man pitching staff, while Sam Haggerty and Sicnarf Loopstok received recognition as position players for the game to be held
Salters Homers Late For 5-4 Victory
Lynchuburg rallies with dramatic deep fly once again
For the second straight game, Lynchburg used a late-inning two-run homer to come from behind and defeat Frederick by one run. This time, Daniel Salters  went deep with two outs in the seventh to send Lynchburg to a 5-4 victory over the Keys Saturday night.
Three Homers Highlight Doubleheader Sweep
Lynchburg moves within one game of first place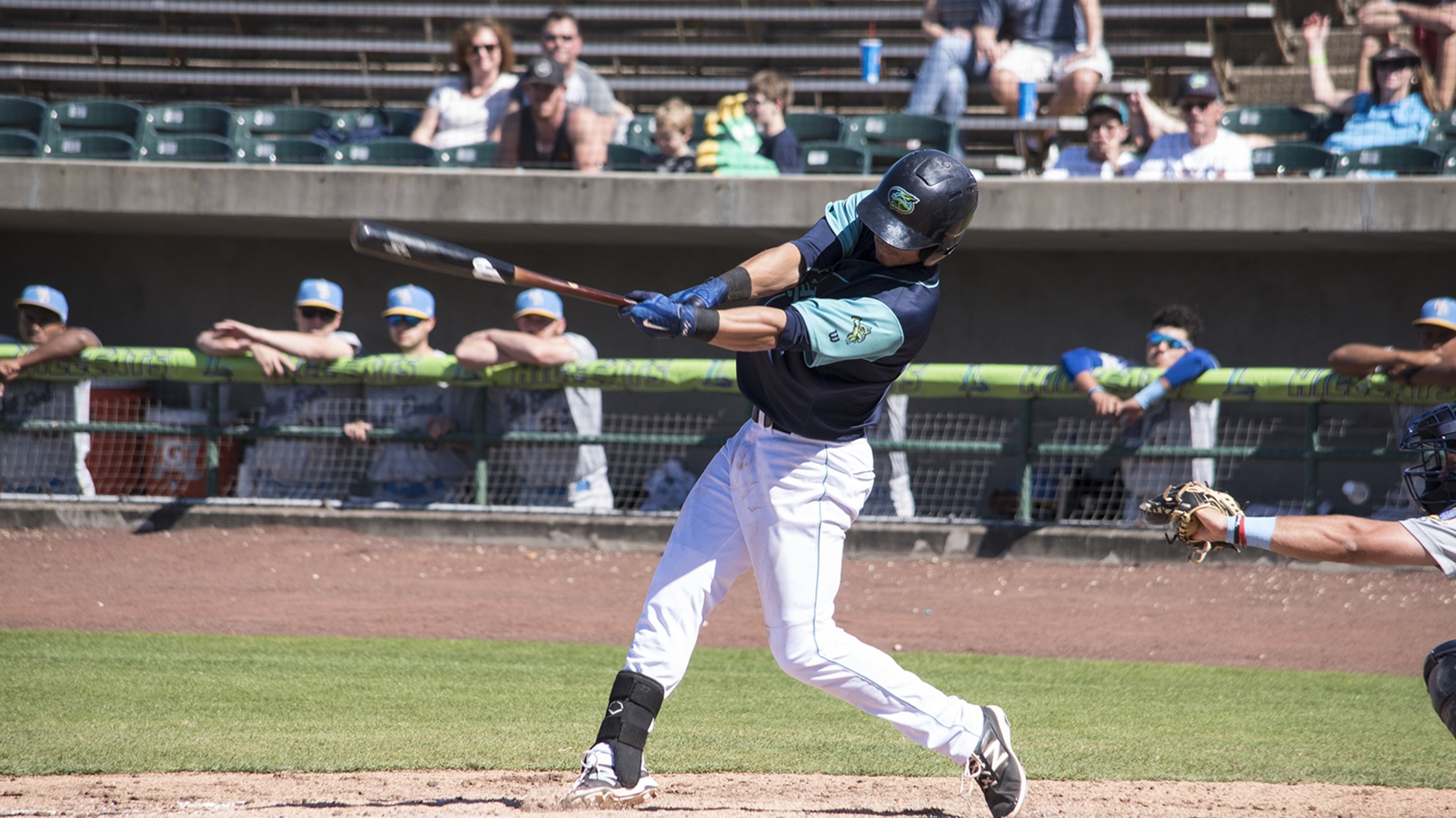 Trailing 3-2 in the seventh inning of game one, Sam Haggerty belted his first home run as a Hillcat over the right-field fence to give Lynchburg a 5-3 lead and change the complexion of the entire day. Lynchburg nailed down the last three outs to finalize the 5-3 victory before
Aaron Civale Wins in Advanced-A Debut, 3-1
Hillcats use early runs to maintain lead throughout game
Aaron Civale went six innings and held Potomac to one run on three hits while striking out five in his Advanced-A debut to earn a victory at Pfitzner Stadium Thursday night. The Hillcats plated three runs in the first three innings and led the entire night en route to a