Prospects in the Marlins' 2020 player pool
Miami's 10 best prospects all named to Summer Camp roster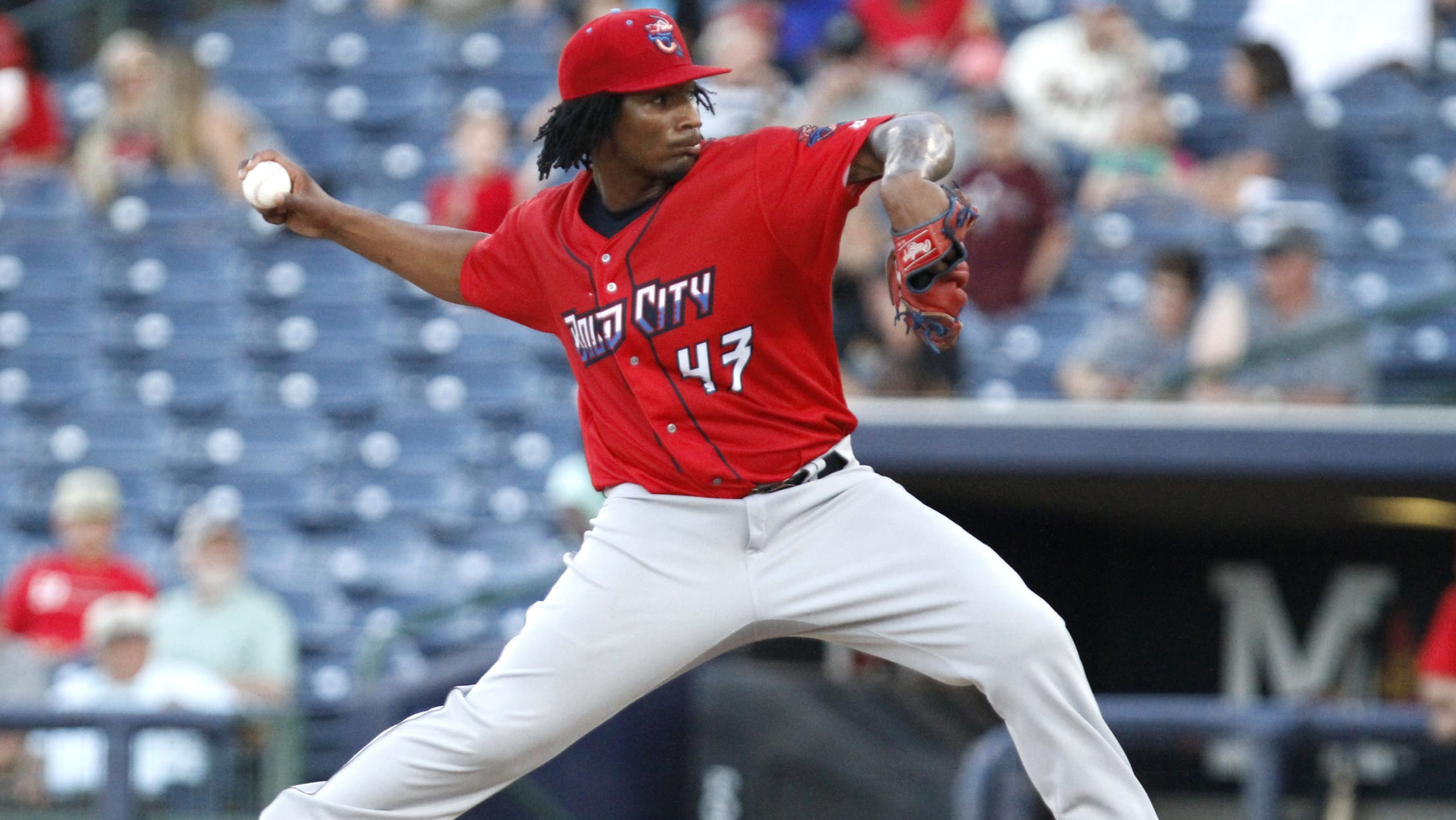 As part of the new rules for the 2020 Major League season, each of the 30 organizations will maintain a 60-man player pool for the duration of the campaign. Some members of the player pool will feature on the active Major League roster while others will work out at an
Diaz, Cabrera signal turning of tide in Miami
Sluggers, pitchers abundant in much-improved Marlins system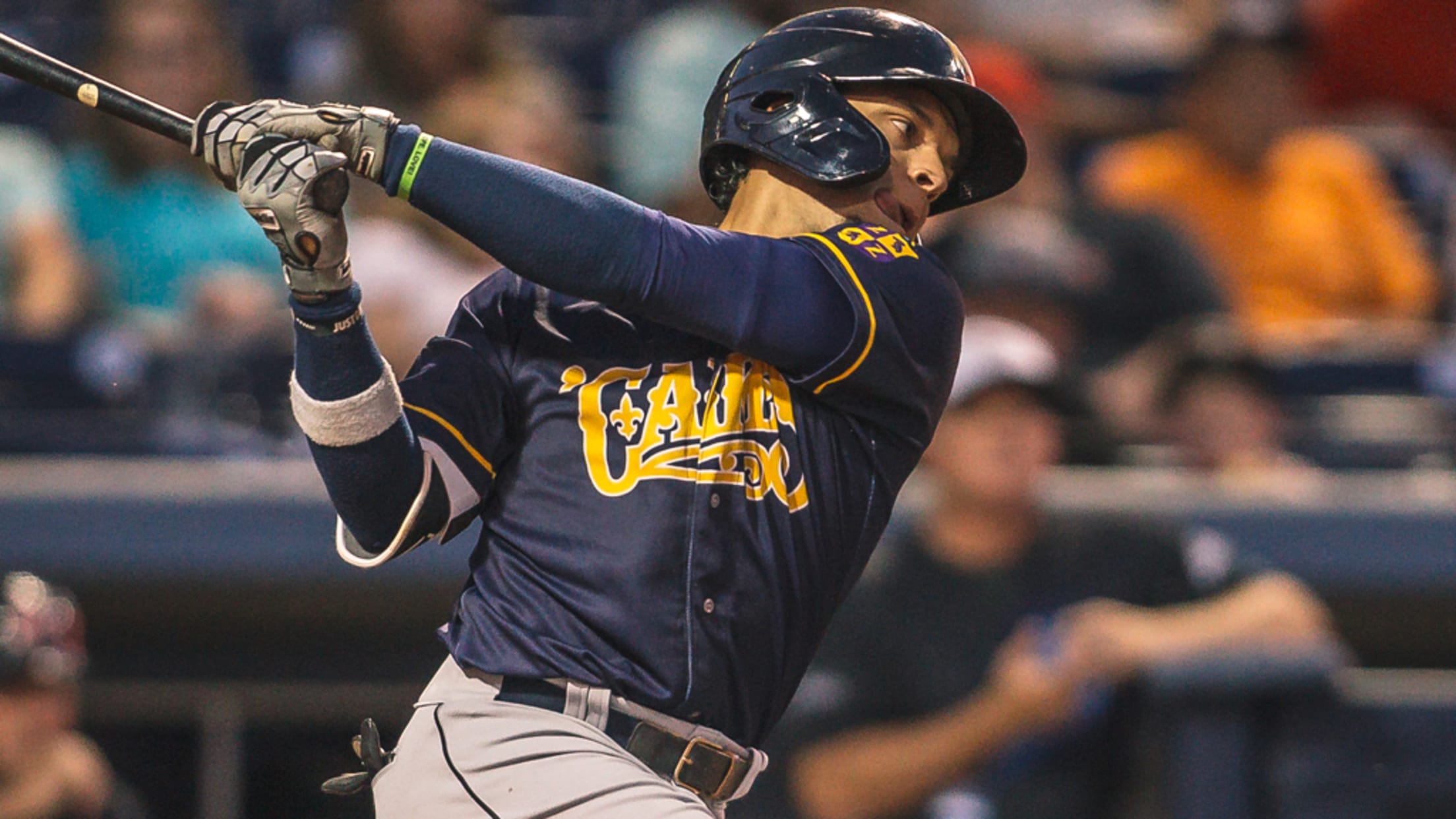 Each offseason, MiLB.com goes position by position across each system and honors the players -- regardless of age or prospect status -- who had the best seasons in their organization. Click here to locate your favorite club.The Marlins are far enough along in their lengthy rebuild that the Minor League crops
Toolshed: FIP and top prospects
Twins' Balazovic among those shining in advanced category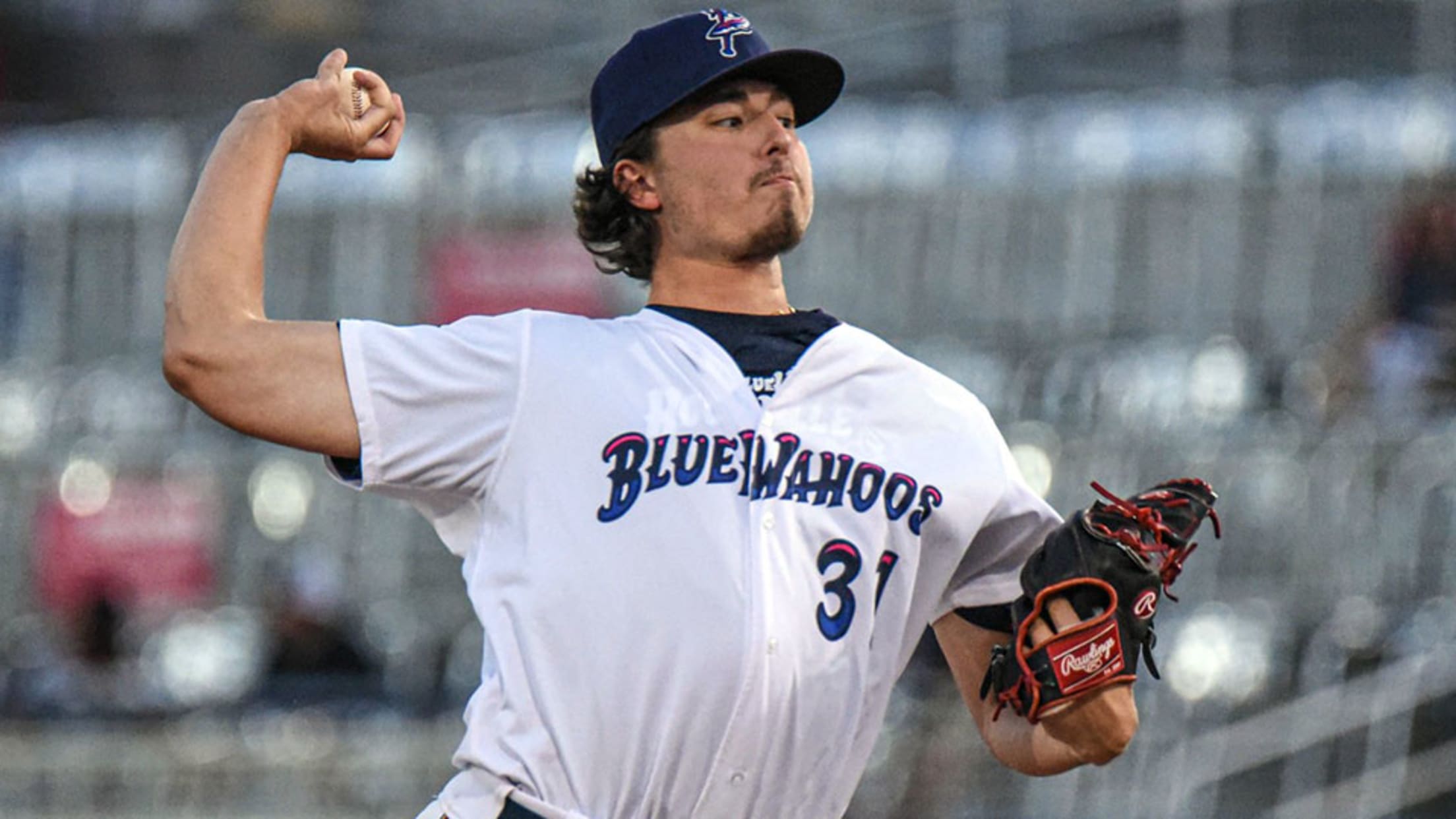 "Yeah, but what about his FIP?"Fielding Independent Pitching isn't quite on the same level as ERA when it comes to standard baseball jargon, but that is something more and more fans have been asking around the game in recent years. ERA is easy to understand. How many earned runs did
Hammerheads' Cabrera posts zeros again
Miami's No. 8 prospect blanks Clearwater over six one-hit innings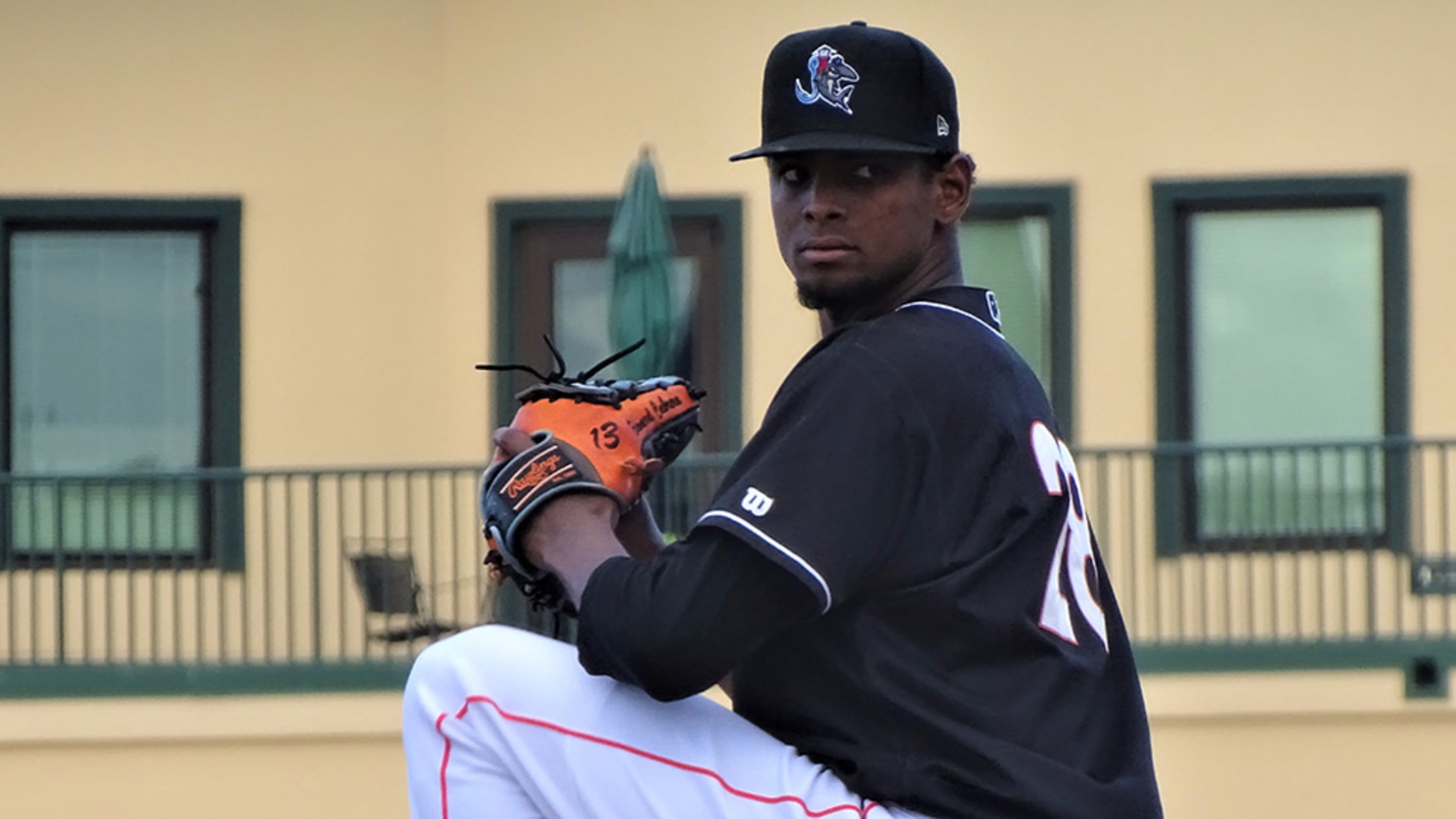 The Edward Cabrera that was pretty much untouchable in the Florida State League for the better part of April and May is back.The No. 8 Marlins prospect blanked Class A Advanced Clearwater over six innings of one-hit ball, leading Jupiter to a 1-0 win at Spectrum Field on Wednesday afternoon.
Jupiter's Cabrera fans career-high 13
Marlins No. 8 prospect allows two hits in 6 2/3 shutout innings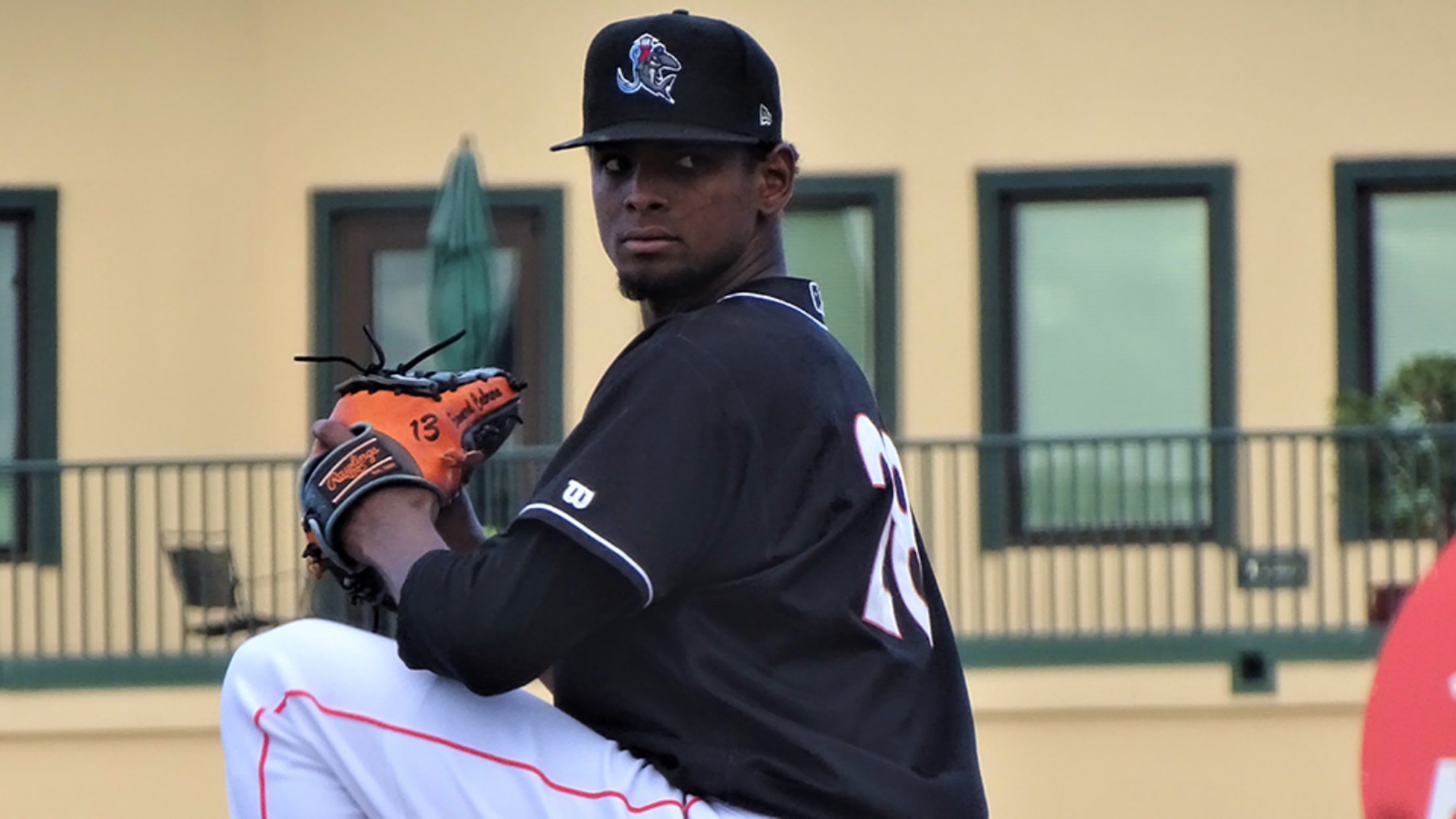 Four runs scored in the first inning against Edward Cabrera in his first start of the season. None have scored since, and a repertoire firing on all cylinders coupled with a brimming confidence, has only made it more difficult for hitters. The Marlins' eighth-ranked prospect recorded a career-high 13 strikeouts, allowed
Marlins' Cabrera reels in career start
No. 8 prospect sets career high with 9 K's in six shutout innings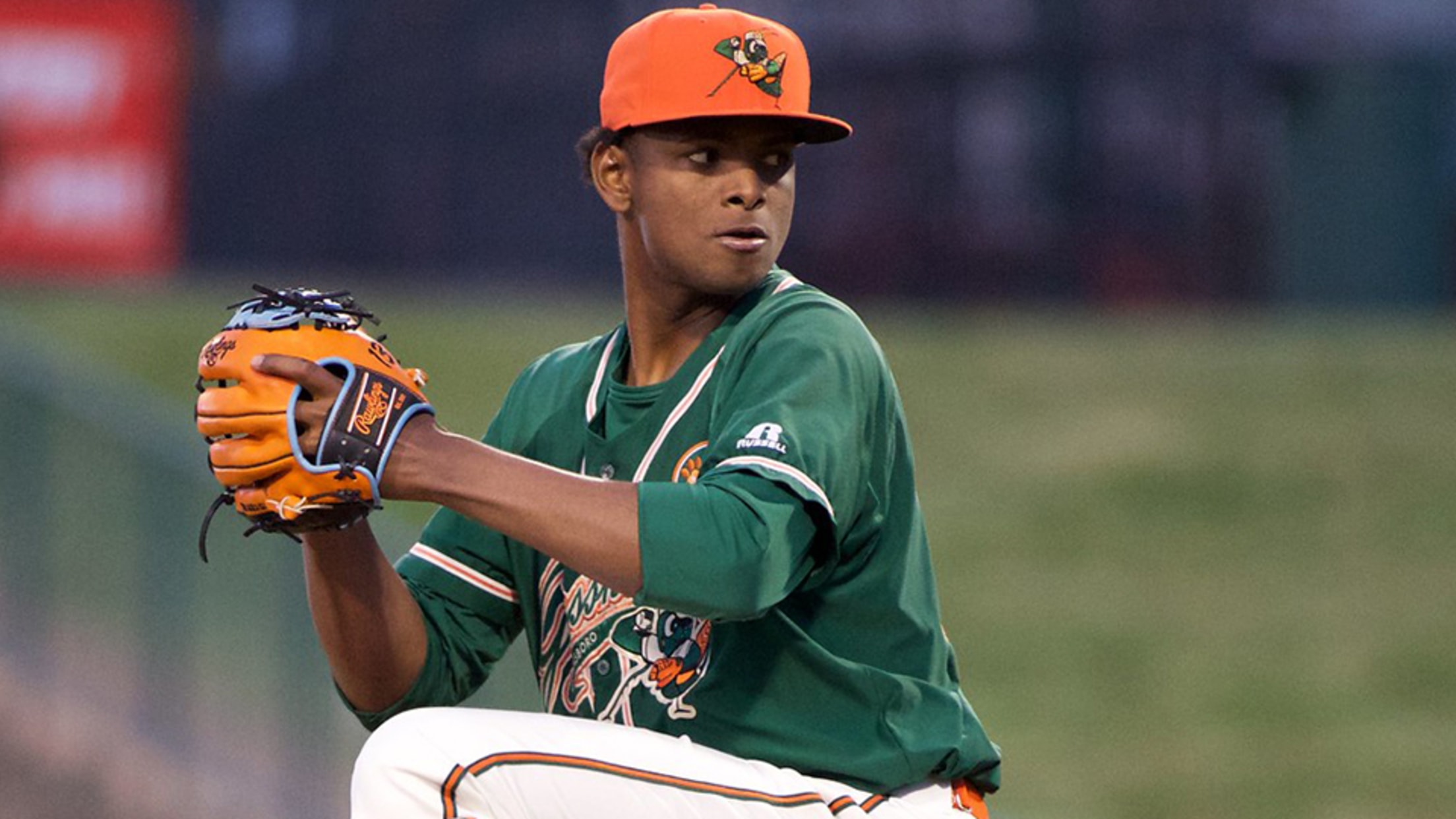 Edward Cabrera turns 21 on Saturday. He gave himself a pretty good birthday present two days early.Miami's No. 8 prospect set a career high with nine strikeouts, allowing just one hit and two walks over six innings to lead Class A Advanced Jupiter to a 2-0 win over Florida at
Preview: Riding 17-inning scoreless streak
Grasshoppers coming off shutout win over Crawdads
Today's Preview: The Grasshoppers (A, Marlins) play for the upper hand in this 3-game series against the Crawdads (A, Rangers) in Game 2 on Saturday at First National Bank Field. Greensboro is coming off a shutout win over Hickory in Friday's series opener as the team improved to 9-8 against
Basepath bonanza: Hoppers run past I's
Greensboro sets season-highs for walks, stolen bases
GREENSBORO, N.C. (July 11, 2018) -- The Grasshoppers turned the basepaths into their personal playground in a 6-2 win over the Intimidators on Wednesday night at First National Bank Field. Greensboro (44-44, 10-9 Second Half) drew a season-high 10 walks and stolen a season-best seven bases while scoring six unanswered
Cabrera deals career-high 8 strikeouts
Hock earns South Atlantic League-leading 9th win
GREENSBORO, N.C. (July 5, 2018) -- Edward Cabrera struck out a career-high eight batters, and the Hoppers earned a back-and-forth win over the Lakewood BlueClaws, 5-4, on Thursday at First Nationabl Bank Field.  Relief pitcher Colton Hock earned his South Atlantic League-leading ninth win of the season. Garvis Lara paced the Hoppers
BlueClaws shutout Hoppers in finale
GREENSBORO, N.C. (June 10, 2018) -- Lakewood pitchers shutout Greensboro in Sunday's series finale, 2-0, as the BlueClaws claimed a 2-games-to-1 series win over the Grasshoppers on Sunday afternoon at First National Bank Field. Greensboro (29-31) has now been shutout six times this season, including four games at home.  Greensboro starter
Preview: Series finale against Lakewood
What can Brown do for you?: Play virtually any position
Today's Preview: The Grasshoppers (A, Marlins) play for a series win on Sunday afternoon in Game 3 against the BlueClaws (A, Phillies) at First National Bank Field. Greensboro is coming off a narrow loss, 6-5, on Saturday night as Lakewood scored two runs in each of the first three innings
First-inning homers drop Delmarva
Alonso, Rivera hit back-to-back bombs in 5-3 win
SALISBURY, Md. (June 5, 2018) -- Lazaro Alonso and Marcos Rivera hit back-to-back home runs in the first inning, setting the tone in a Grasshoppers win, 5-3, over the Delmarva Shorebirds in a series-opening win on Tuesday night at Arthur W. Perdue Stadium. The consecutive blasts mark the second time
Cabrera's strong start all for naught
Lakewood's Stewart throws complete-game shutout
LAKEWOOD, N.J. (May 30, 2018) -- Greensboro's Edward Cabrera made a strong start but was out-dueled as Lakewood's Will Stewart threw a complete-game shutout as the BlueClaws blanked the Grasshoppers, 3-0, on Wednesday at FirstEnergy Park. Stewart joined Cabrera as two of only four pitchers in the South Atlantic League
Grasshoppers' Cabrera goes the distance
Marlins No. 11 prospect tosses four-hitter, first complete game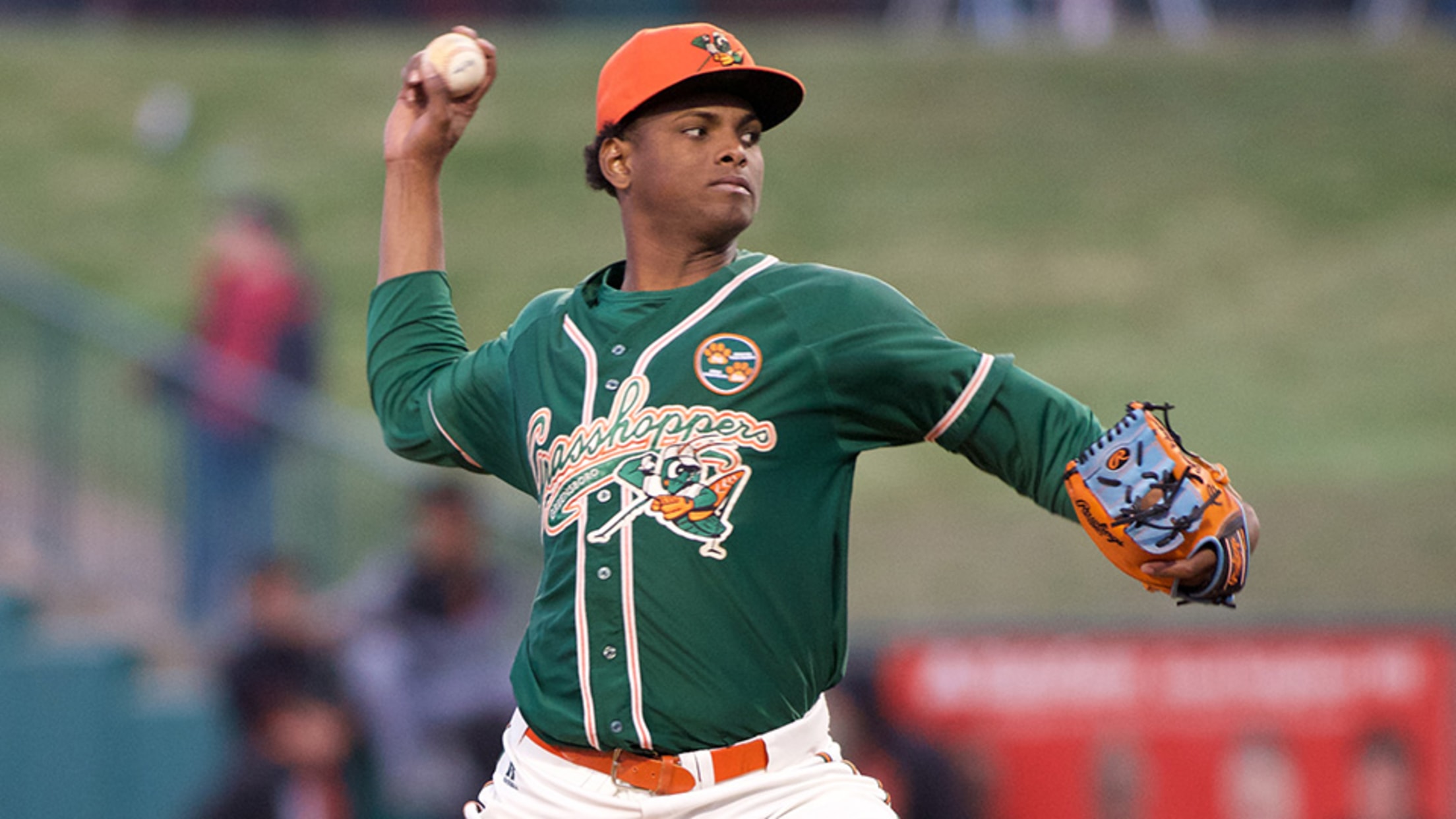 In the past, the Marlins organization has been cautious about adding to Edward Cabrera's workload. His previous three starts, in which he surrendered 19 hits and 14 runs over 9 2/3 innings, hadn't inspired much confidence.But Cabrera took a big leap Sunday by registering his first professional complete game.
Gutierrez homers as winning streak ends
RiverDogs top Grasshoppers on 'Spectacular Saturday'
GREENSBORO, N.C. (April 21, 2018) -- The Grasshoppers' 3-game winning streak came to an end on with a 4-2 loss to the Charleston RiverDogs in front of 6,013 fans on a Spectacular Saturday fireworks night presented by Cone Health at First National Bank Field. Charleston built a lead with single
Cabrera, Howe, Peace Combine to 1-Hit BlueClaws
Grasshoppers Notch Shutout Victory in Series-Opener at Lakewood
Three Grasshoppers pitchers combined to throw a one-hit shutout in a 1-0 win at FirstEnergy Park on Monday. Greensboro starting pitcher Edward Cabrera worked 6.0 no-hit innings before Bryce Howe and RJ Peace preserved the shutout to seal the win.
Cabrera in complete control for Grasshoppers
Marlins No. 12 prospect allows one hit in first two starts of season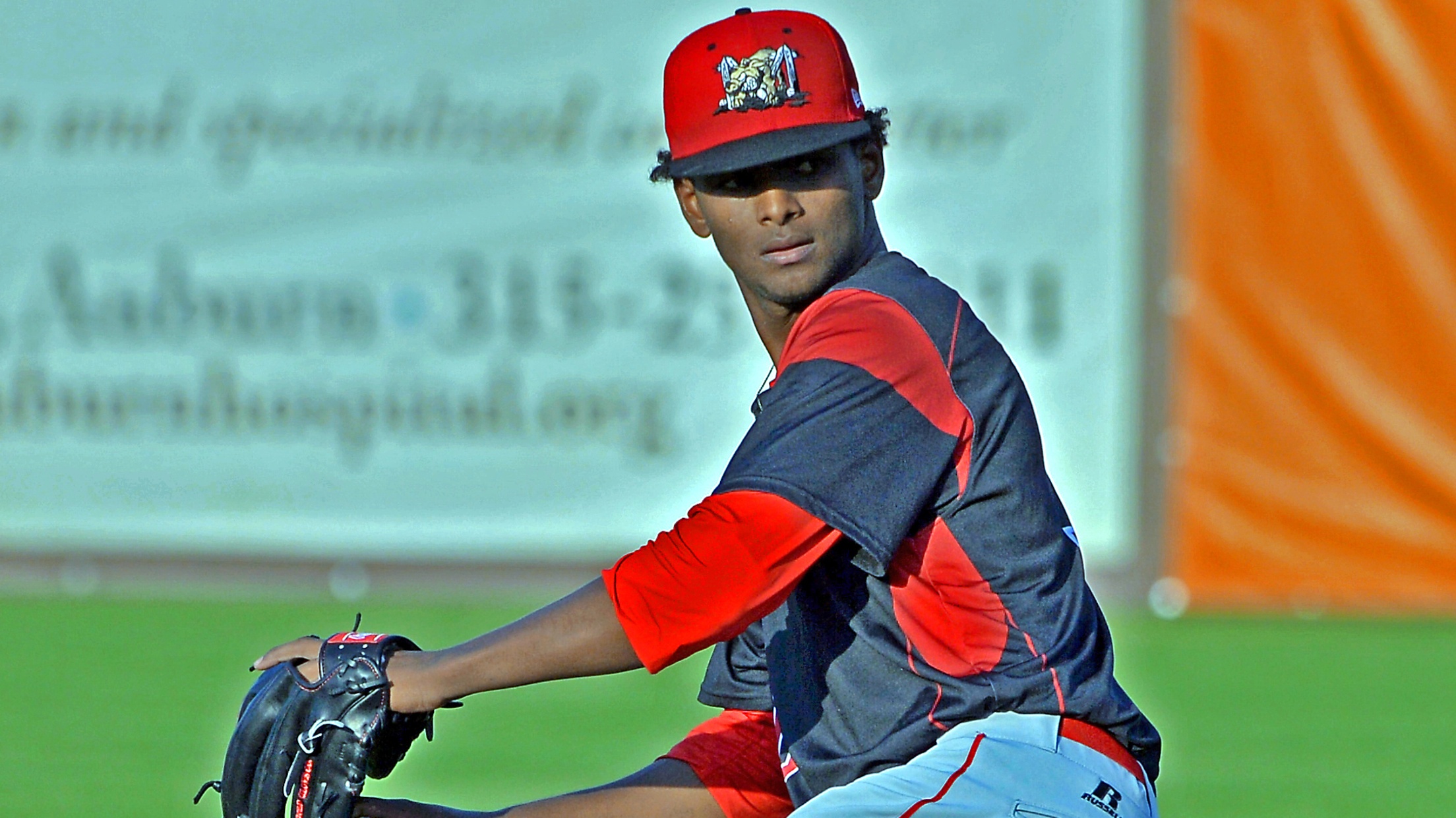 The Grasshoppers couldn't ask for much more from Edward Cabrera following his first start of the season. But Monday, the Marlins No. 12 prospect did even better.Cabrera didn't allow a hit and walked two over six innings in Class A Greensboro's 1-0 victory over Lakewood at FirstEnergy Park. He gave