The Road to The Show™: Forrest Whitley
Astros righty on the cusp of Major Leagues if health allows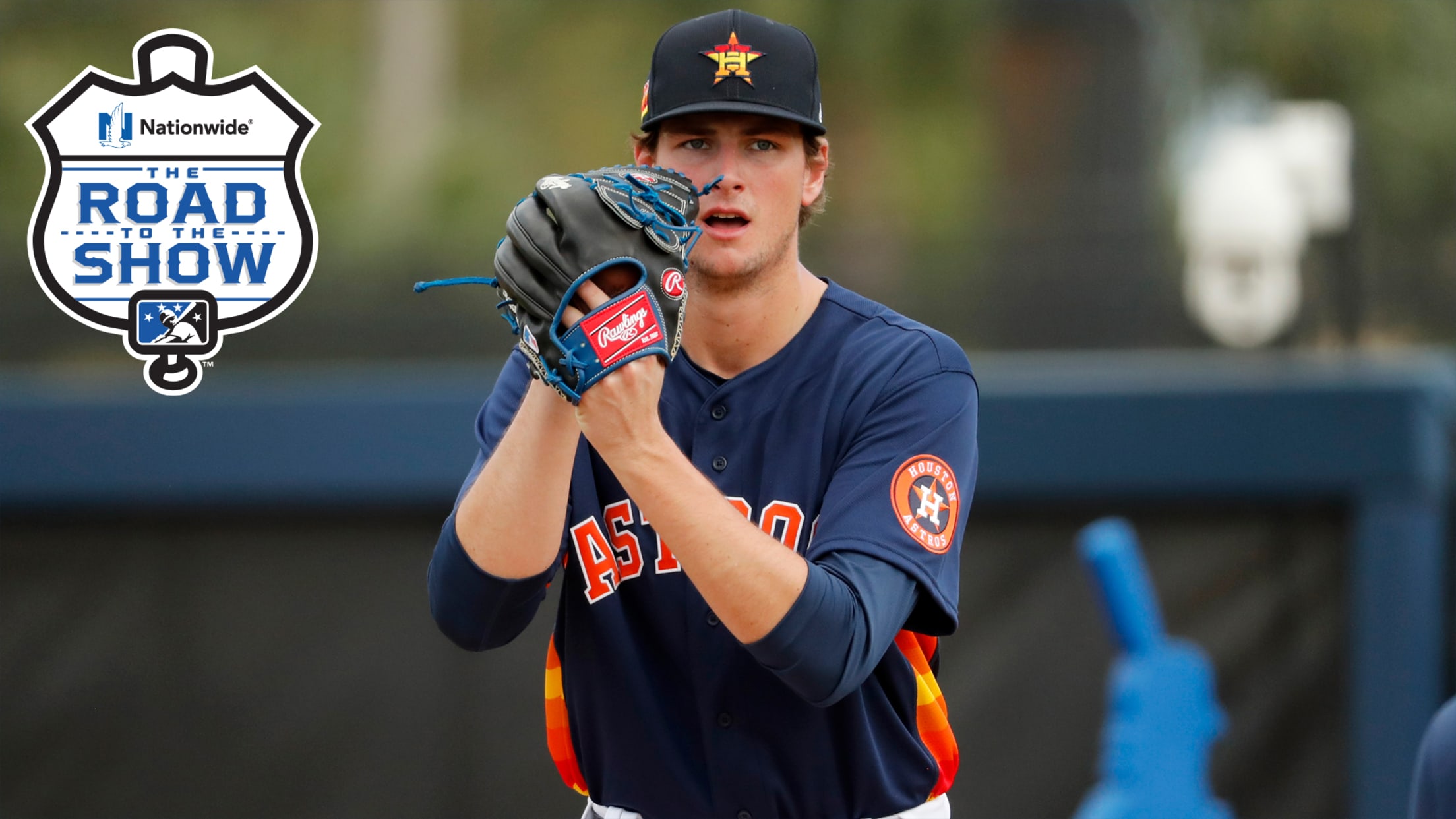 Each week, MiLB.com profiles an elite prospect by chronicling the steps he's taken to reach the brink of realizing his Major League dream. Here's a look at Houston Astros right-hander Forrest Whitley. For more player journeys on The Road to The Show, click here. All too often on the path
State of the System: Houston Astros
Whitley leads developing group of high-potential talent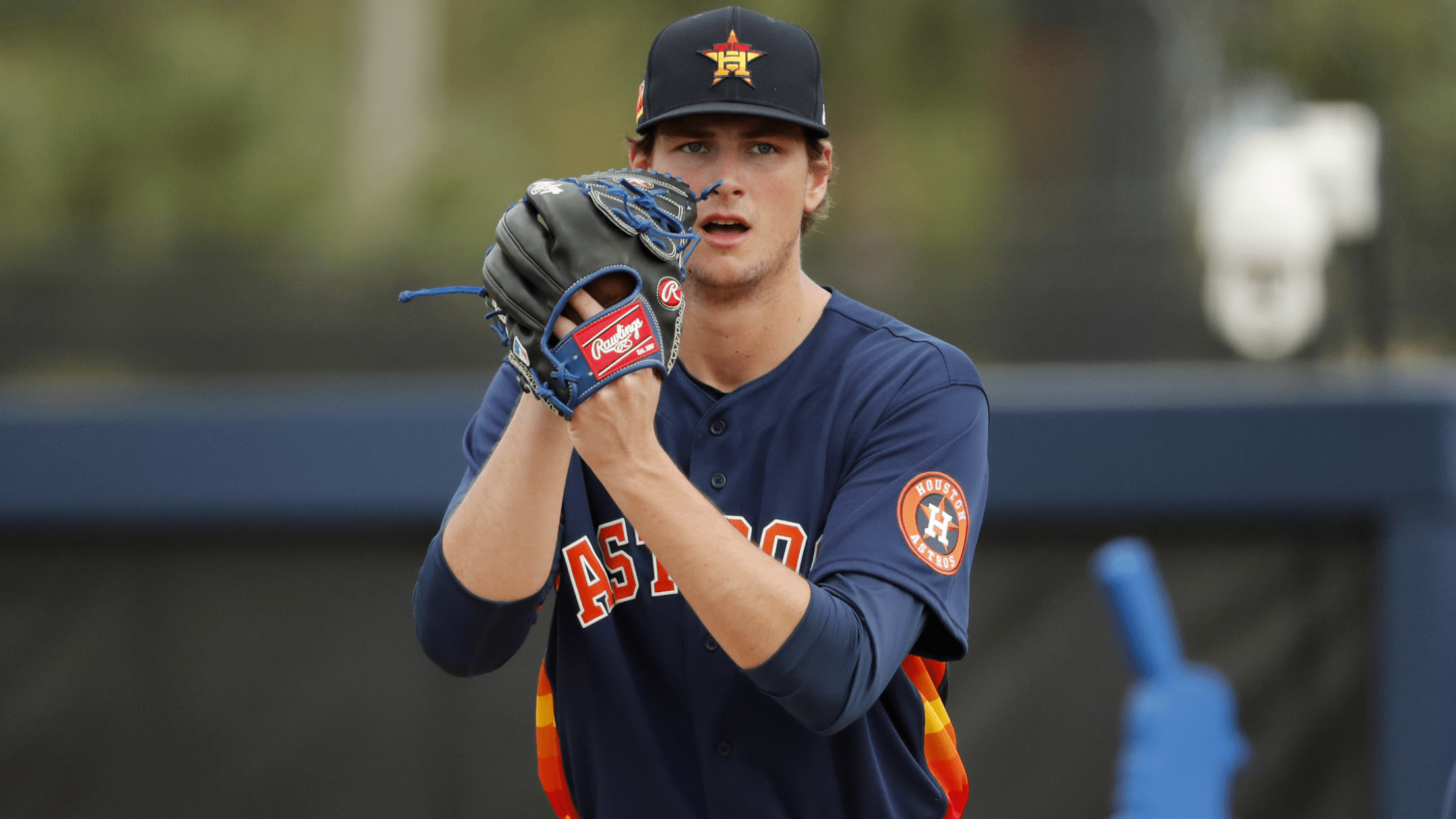 Starting in October and running through the end of the year, MiLB.com's State of the System series will evaluate the strengths and weaknesses of each Major League organization, highlights prospects who've made the biggest strides in 2020 and offers a peek at 2021. This year was an unorthodox one, to
Toolshed: Top 2016 picks meet Rule 5 protection
Gauging which prep selections will be added to 40-man rosters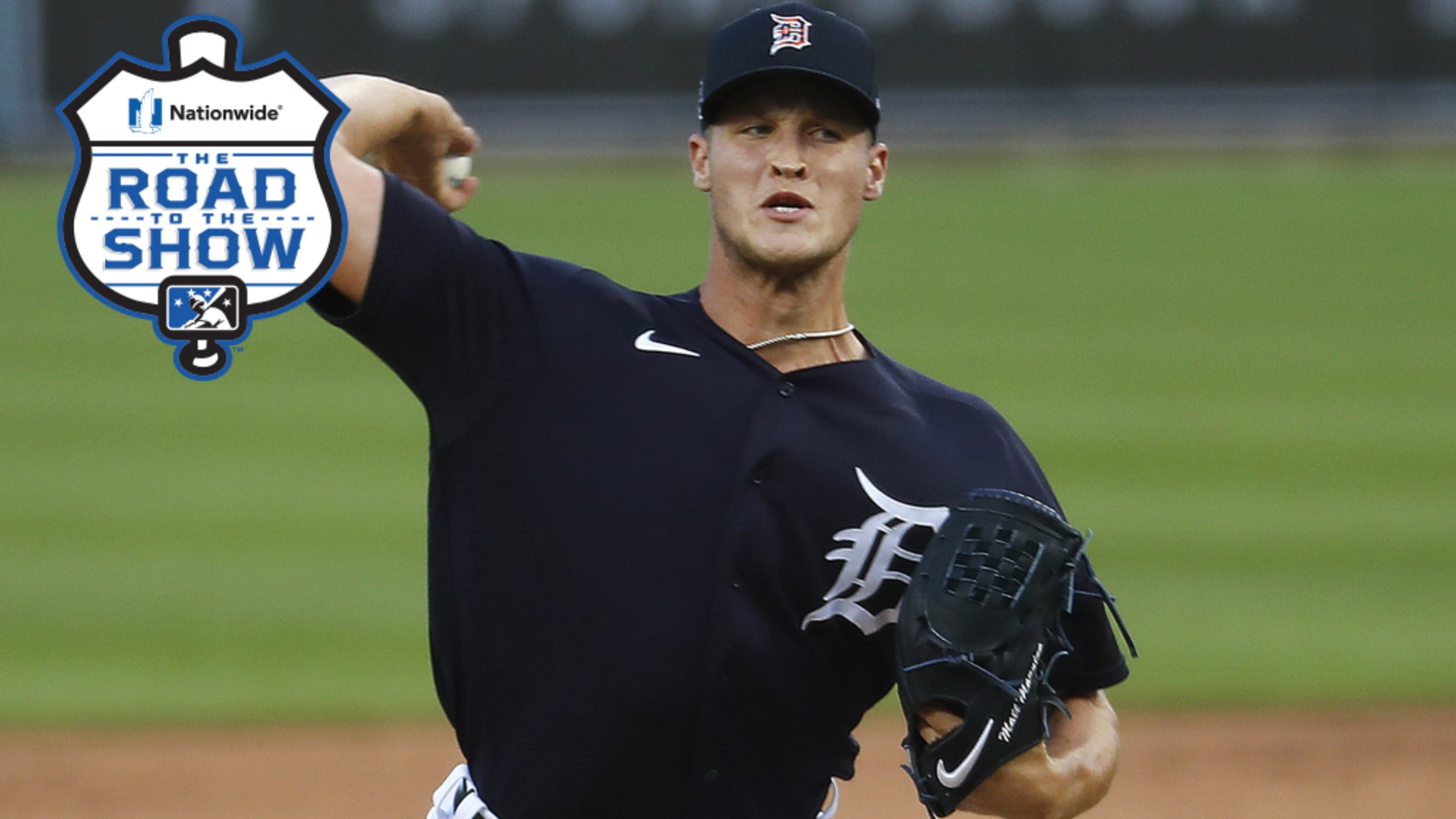 Next Friday will be an important day on any prospect lover's calendar. Nov. 20 is the date by which Major League clubs have to add eligible players to their 40-man rosters or leave them unprotected for this year's Rule 5 Draft, which will take place on Dec. 10. Rule 5-eligible
Prospects in the Astros' 2020 player pool
Houston bringing plenty of experienced prospects to 60-man roster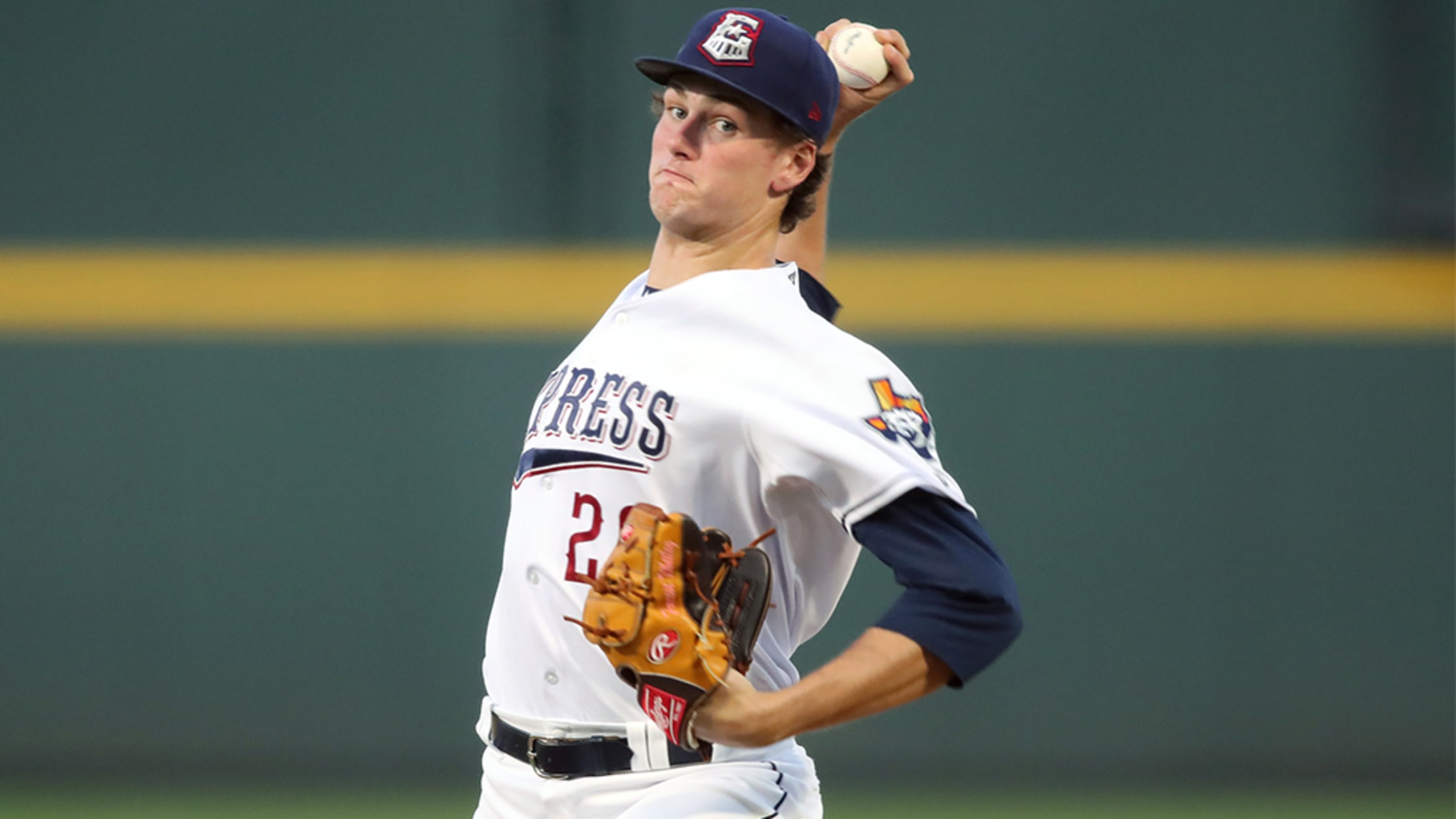 As part of the new rules for the 2020 Major League season, each of the 30 organizations will maintain a 60-man player pool for the duration of the campaign. Some members of the player pool will feature on the active Major League roster while others will work out at an
Toolshed: Astros' Whitley ready, standing by
Top prospect preparing for potential MLB role after 2019 bumps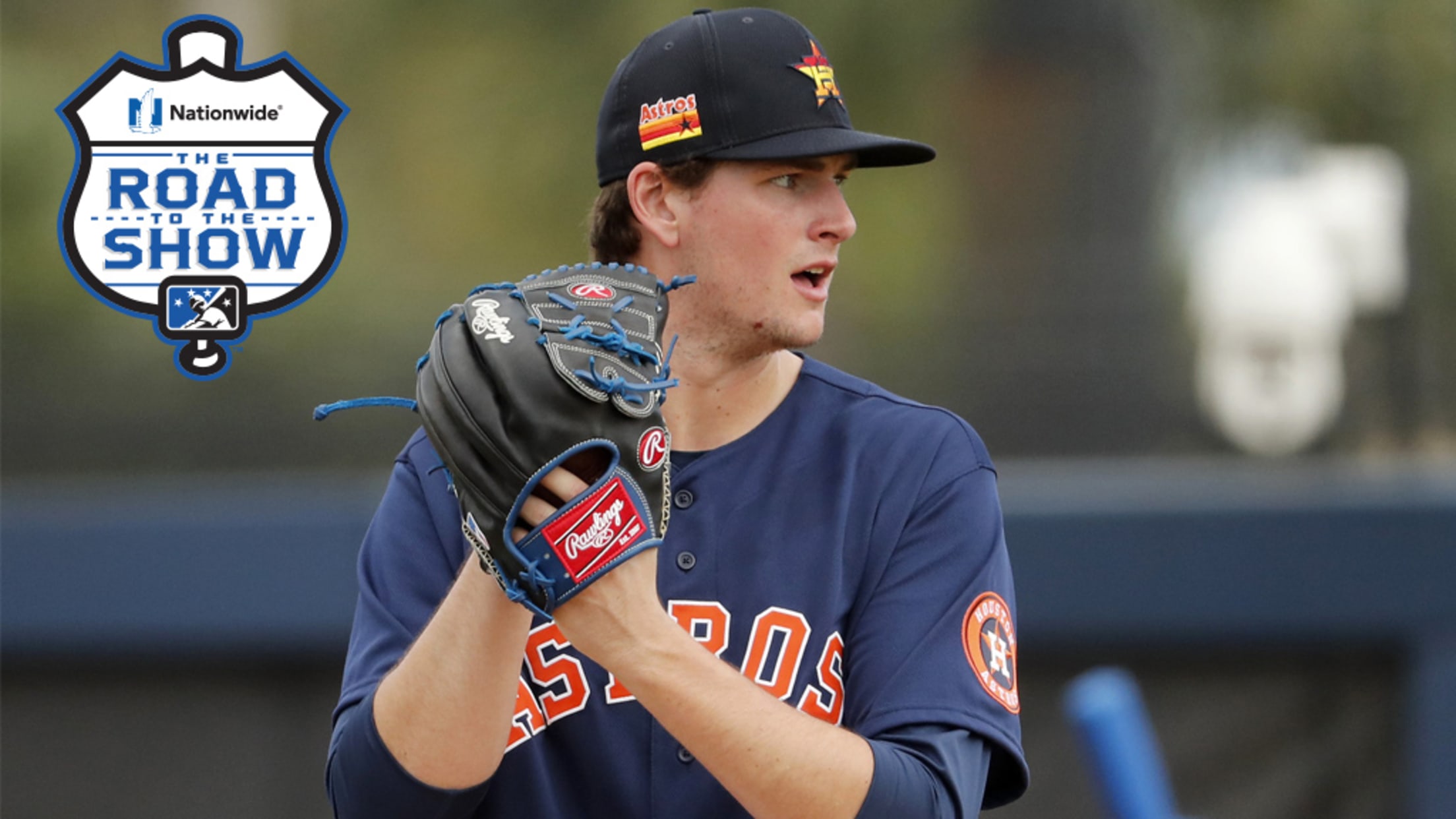 Prior to Wednesday, the last time Forrest Whitley stepped on the mound at Houston's Minute Maid Park was March 25, 2019 in a late-spring exhibition game against the Pirates. That three-inning outing was meant to provide the Astros faithful with a promising glimpse of the future. A lot has happened
Toolshed: Non-roster invitees to follow
Madrigal, Rutschman, Gore worth watching in Spring Training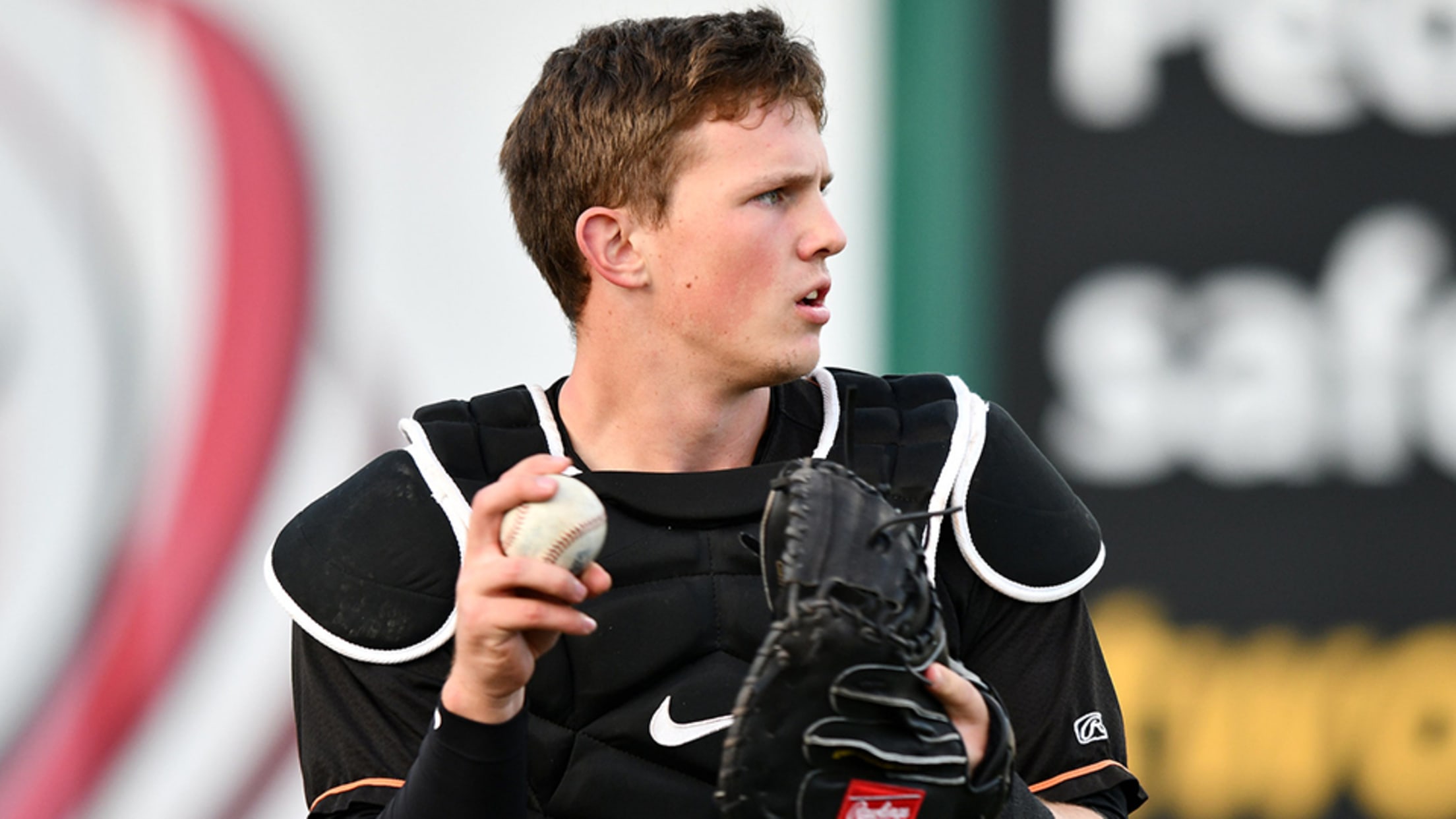 Saturday means the start of February, which means the start of Spring Training, which means the return of baseball.The storylines will pile up with players descending on Arizona and Florida in the coming weeks. Some of them are not on 40-man rosters but will still participate in Major League camp
Astros taking Whitley to spring camp
Top Houston prospect looking to rebound after rough 2019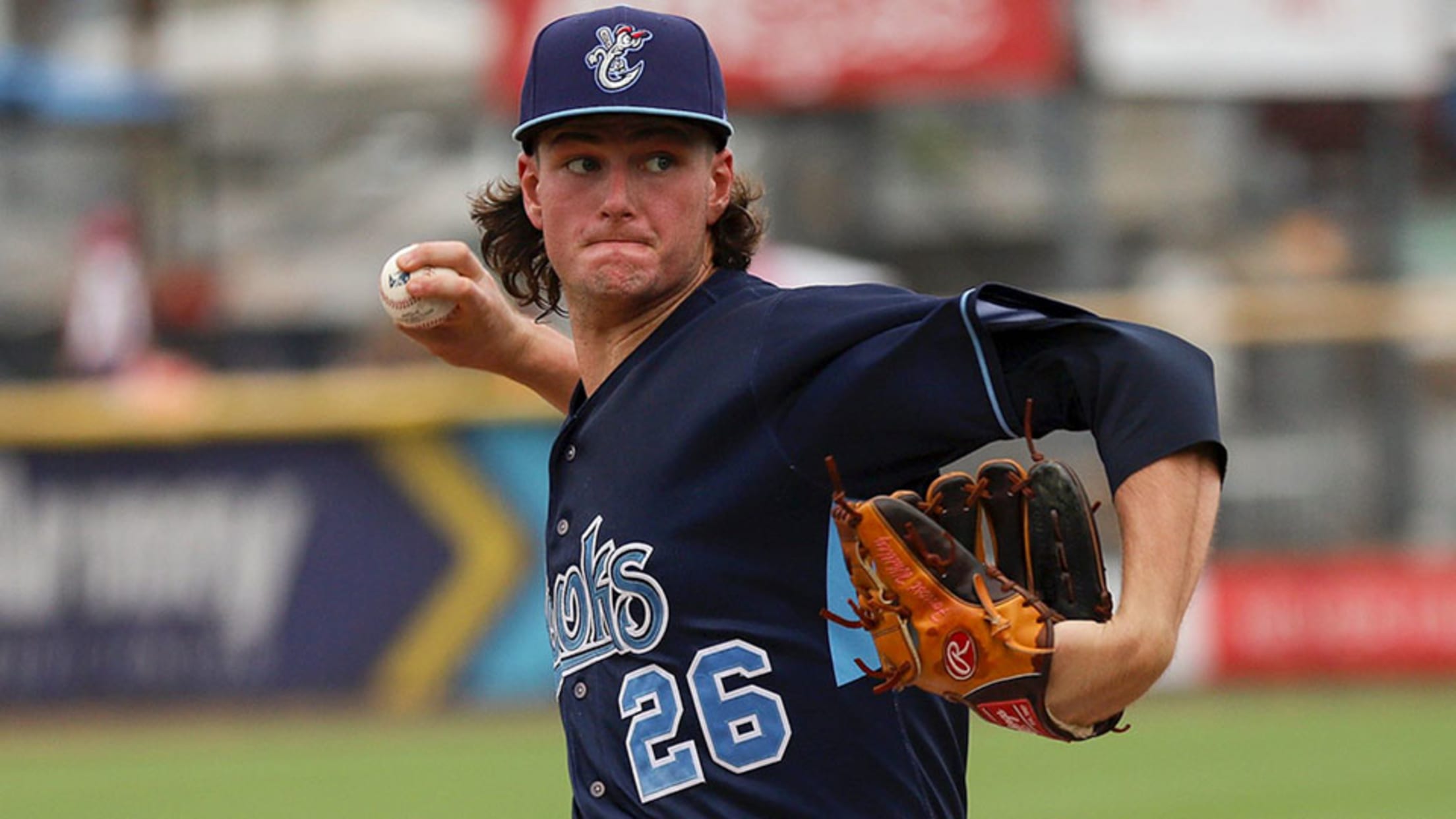 Forrest Whitley is looking to bounce back from a difficult 2019 season. The first steps on that road to redemption will come in West Palm Beach, Florida.The Astros extended non-roster invites to Major League Spring Training camp to their top prospect and 18 others on Tuesday.
Toolshed: FIP and top prospects
Twins' Balazovic among those shining in advanced category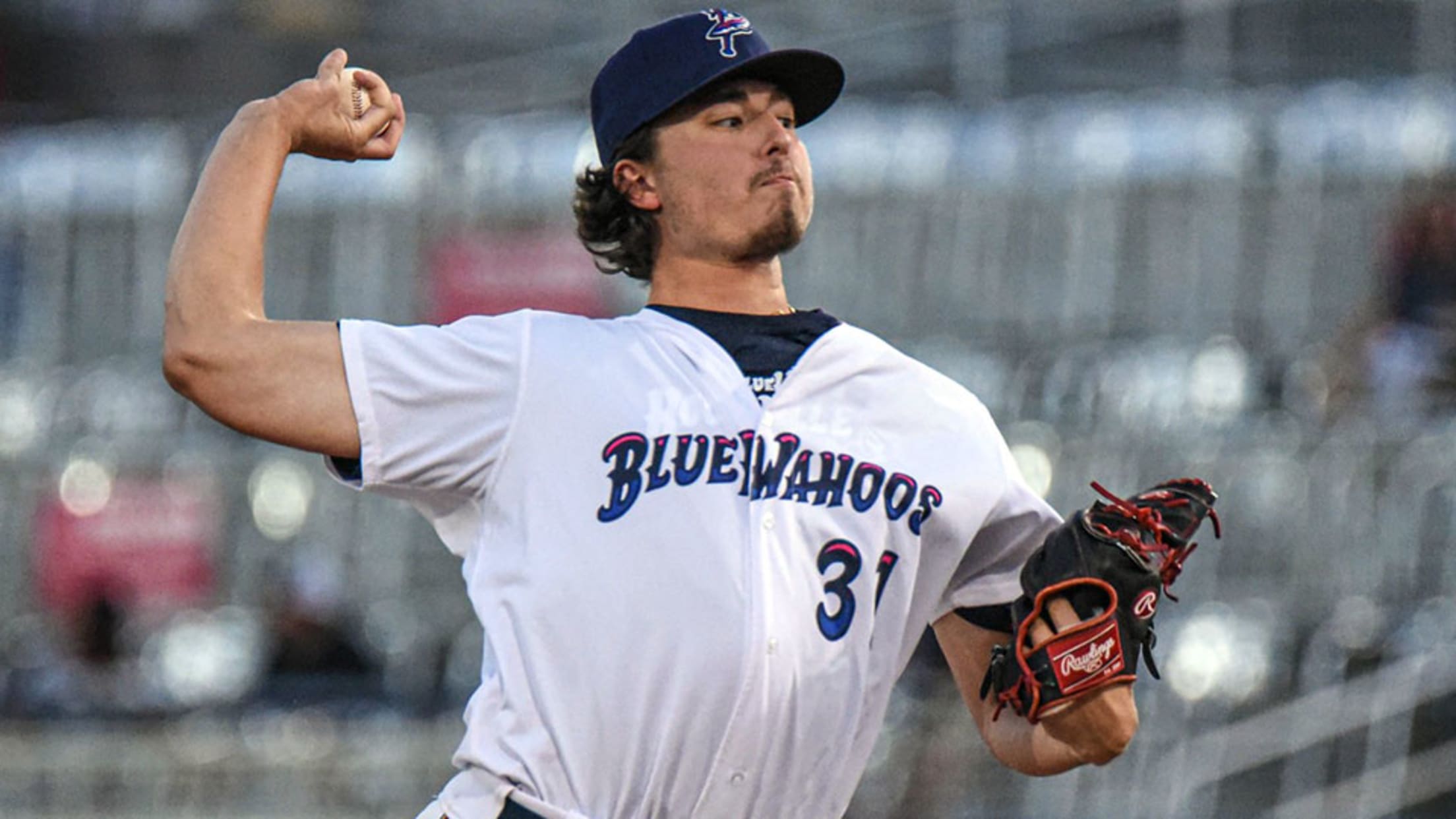 "Yeah, but what about his FIP?"Fielding Independent Pitching isn't quite on the same level as ERA when it comes to standard baseball jargon, but that is something more and more fans have been asking around the game in recent years. ERA is easy to understand. How many earned runs did
In AFL, Astros' Whitley begins his reboot
No. 16 overall prospect racking up K's once again in Arizona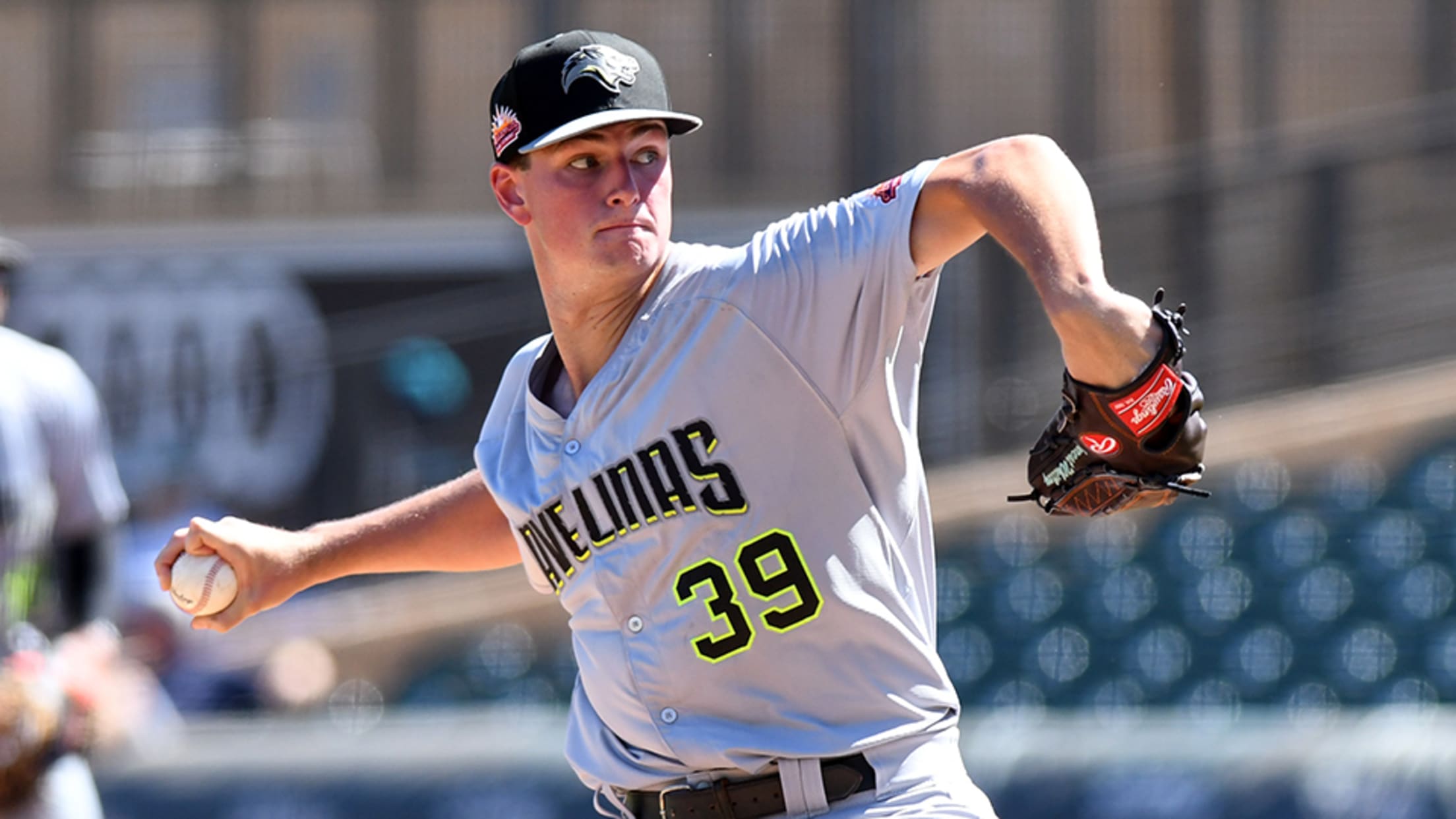 Heading into Wednesday, no one in the Arizona Fall League had more strikeouts than Forrest Whitley.Sound familiar? It should. Whitley left the 2018 edition of developmental circuit with an unmatched 36 K's and an expectation that he -- then the top pitching prospect in baseball -- soon would be fanning
Toolshed: BABIP and top prospects
Evaluating how balls in play impacted stats for Top-100 talents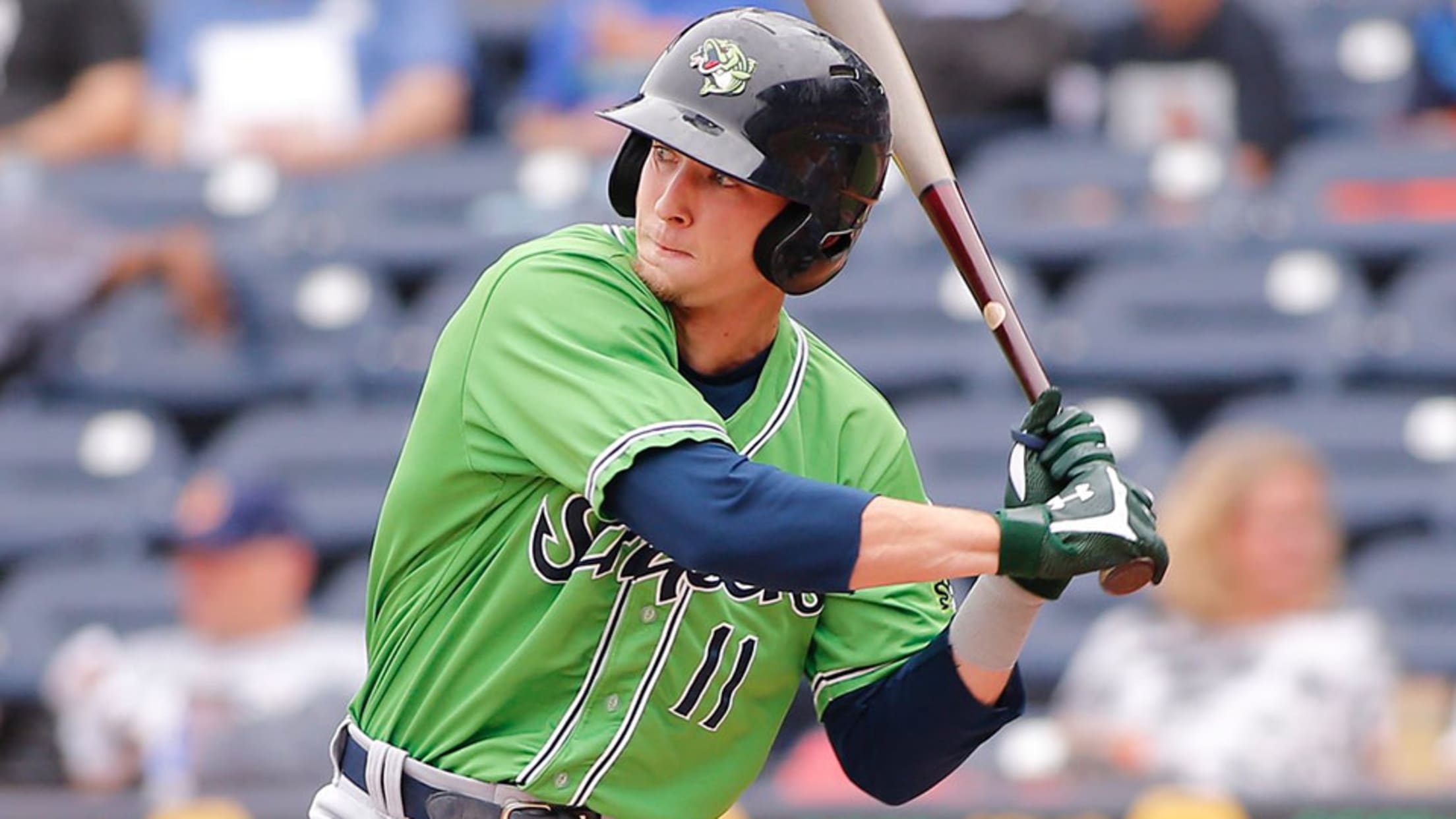 In play, out(s).In play, no out.In play, run(s).These are common phrases to anyone who has followed an MLB.com or MiLB.com Gameday feed in the past two decades. It seems simple enough with three types of general outcomes once the bat meets the ball and the ball stays within the lines
Astros' Whitley stays hot in Arizona
No. 17 overal prospect yields one hit, fans six over 4 2/3 innings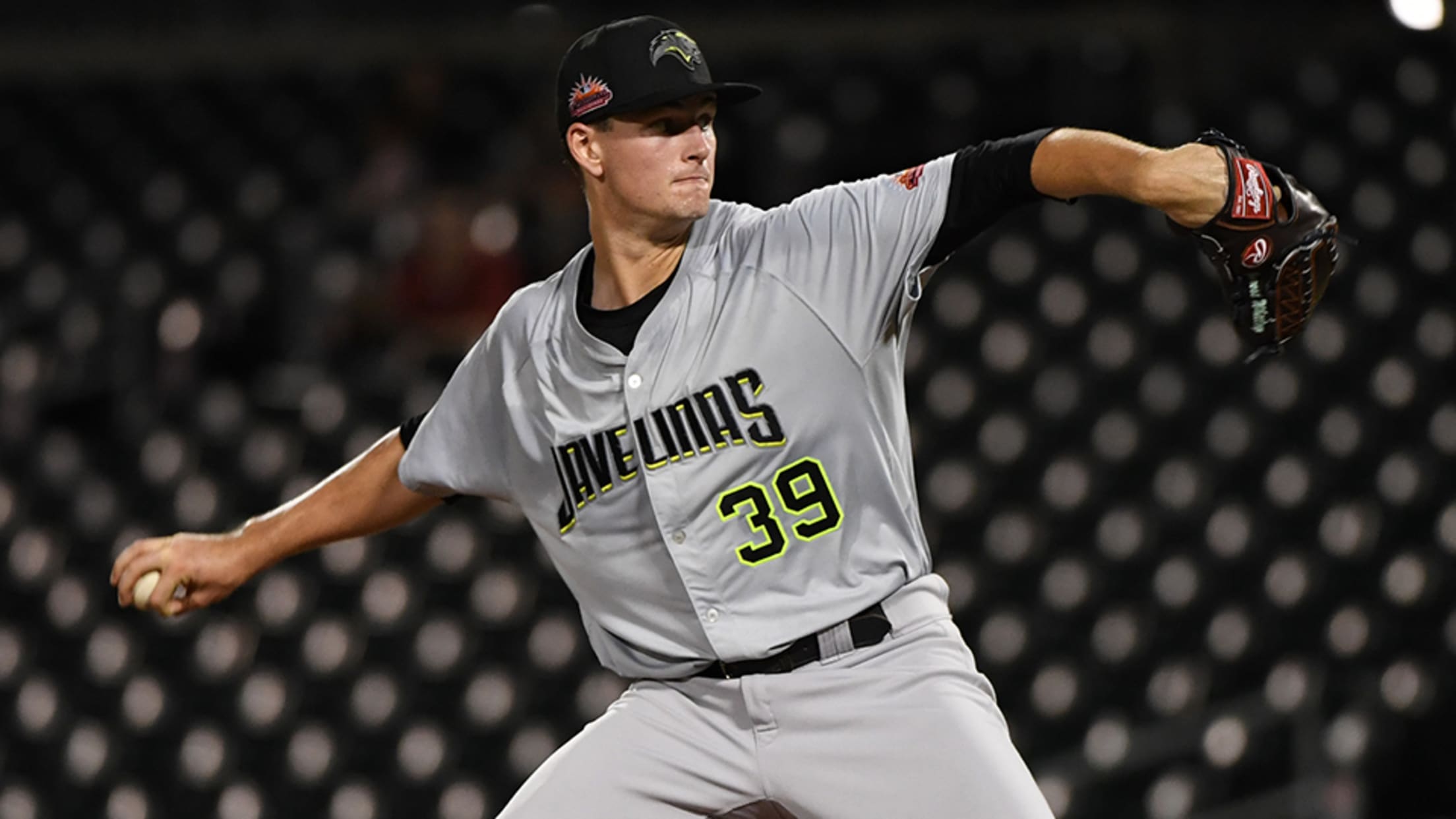 In his first start of the Arizona Fall League season, Forrest Whitley picked up where he left off after dominating the circuit last year.MLB.com's No. 17 overall prospect gave up one hit and struck out six over 4 2/3 scoreless innings in Peoria's 4-1 loss to Mesa on Saturday night
Arizona Fall League Preview: Four Hooks Hoping to Shine
Astros prospects begin play Wednesday with Peoria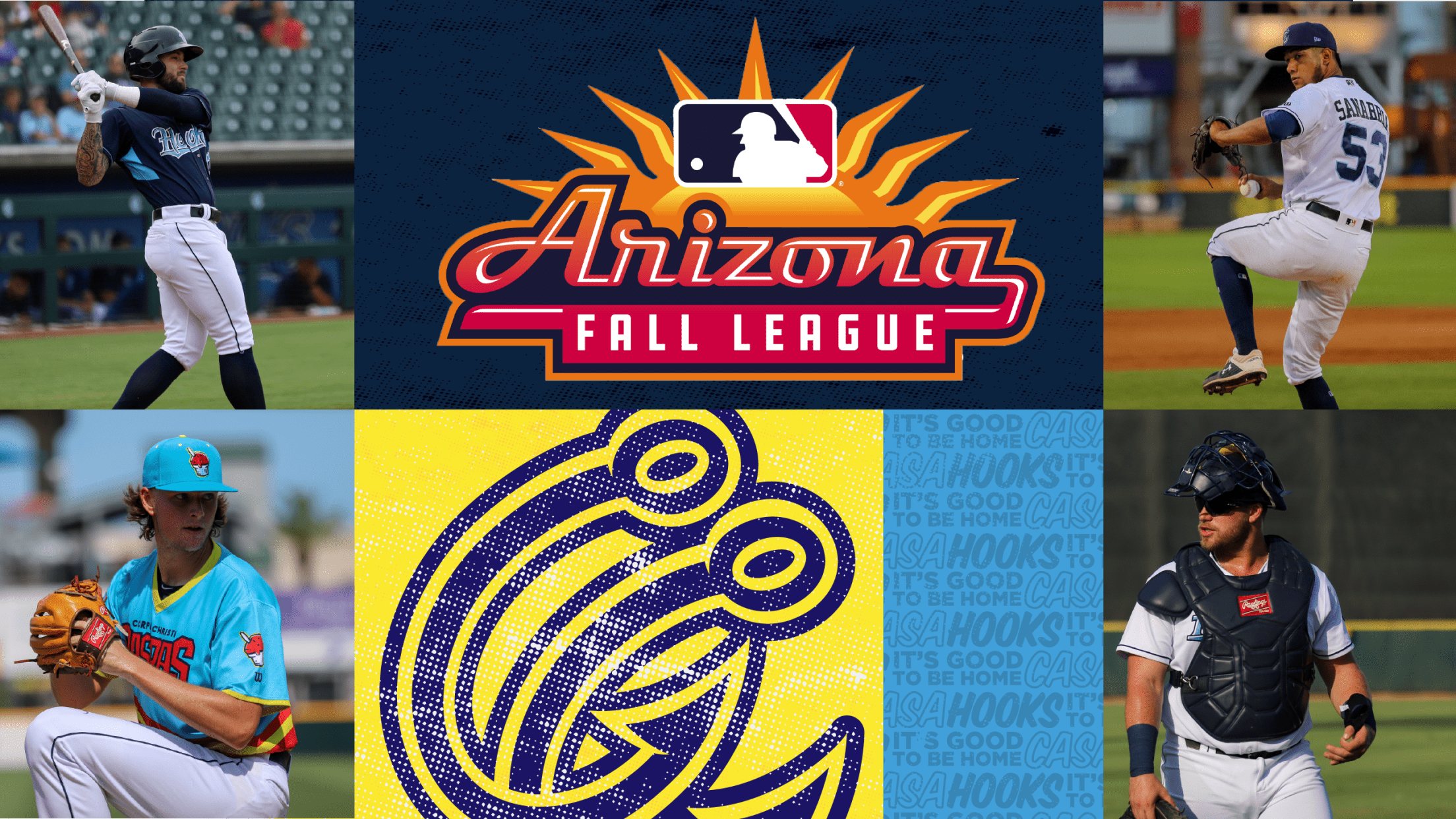 The season picks back up Wednesday for select minor leaguers - including four 2019 Hooks players - with the start of the Arizona Fall League season.Commonly known as the Fall League, the six-team circuit in the Phoenix area allows teams to send a handful of players for an extra month
Ferguson, Express book trip to PCL Finals
Astros outfield prospect homers, drives in three to back Whitley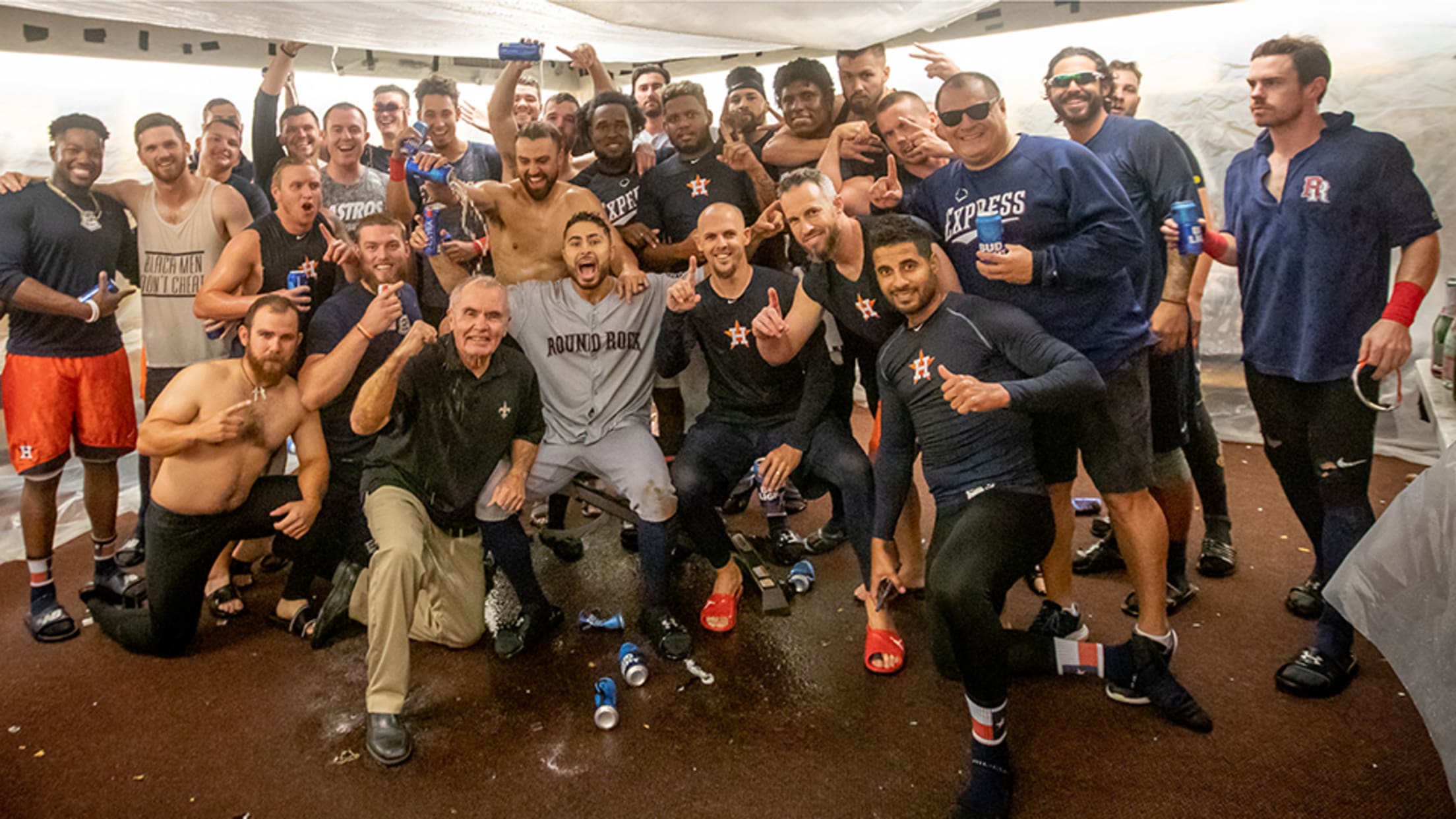 It was the most gut-wrenching series of manager Mickey Storey's career but the next stop for his Triple-A Express: the Pacific Coast League Championship Series.Houston outfield prospect Drew Ferguson bashed a homer and drove in three runs as Round Rock doubled up Iowa, 10-5, on Sunday at Principal Park to
Whitley flashes dominant form for Hooks
Astros No. 2 prospect yields one hit, fans eight over 5 1/3 innings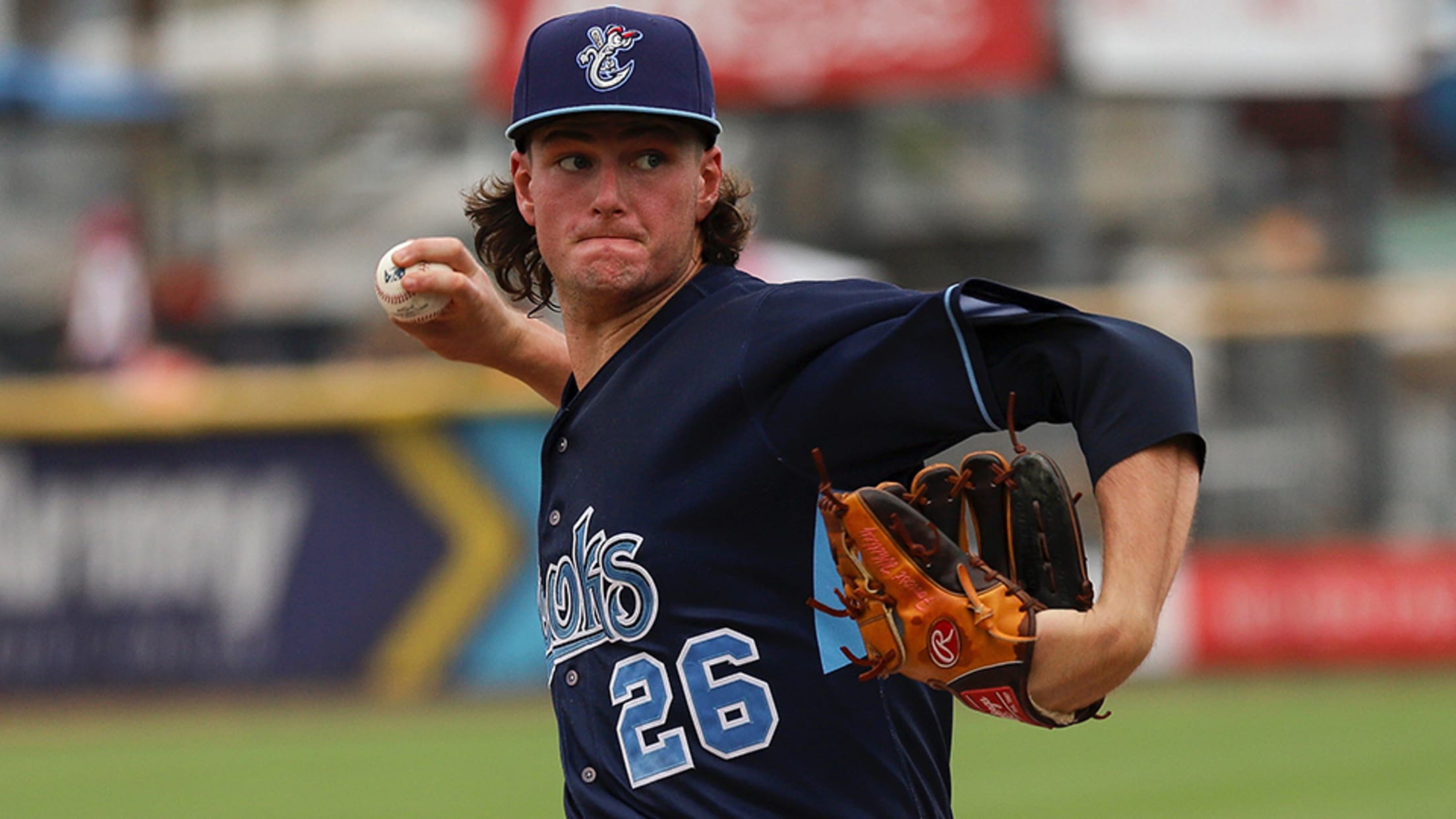 Forrest Whitley journeyed to an inning he had not reached in more than two years Wednesday night. The result was one of his best starts of an otherwise trying season.Houston's second-ranked prospect allowed one hit and struck out eight over a season-high 5 1/3 frames as Double-A Corpus Christi edged
Whitley Wonderful in 2-1 Hooks Win
Top pitching prospect fans eight over 5.1 one-hit frames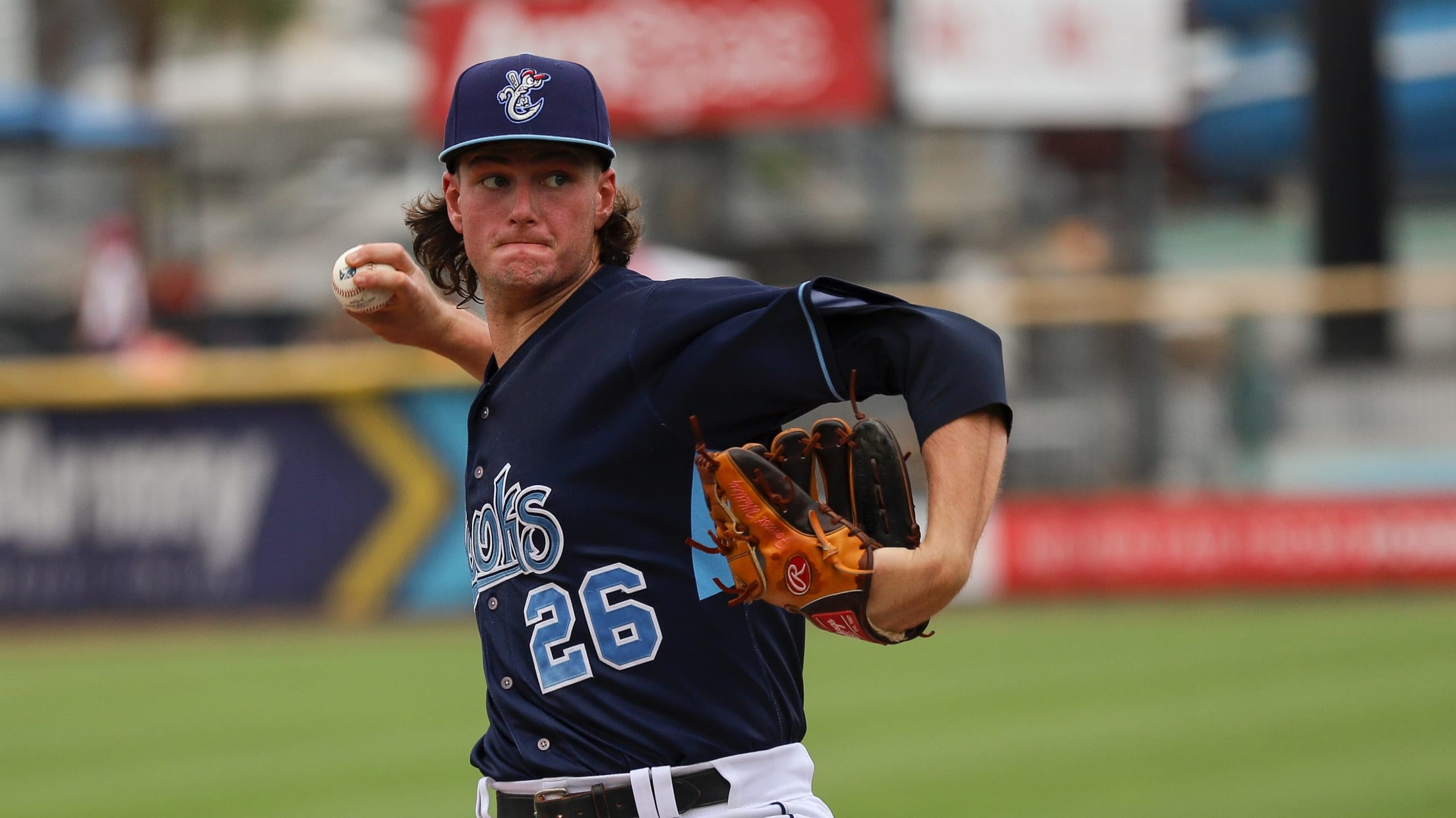 CORPUS CHRISTI - Top Houston Astros pitching prospect Forrest Whitley was dominant Wednesday, firing 5.1 inning of one-hit ball to lead the Hooks to a 2-1 win over the Arkansas Travelers.Whitley (W, 2-2) struck out eight batters, five of which were looking.
Adell, Lewis headline Fall League rosters
Twenty Top-100 prospects headed to Arizona for showcase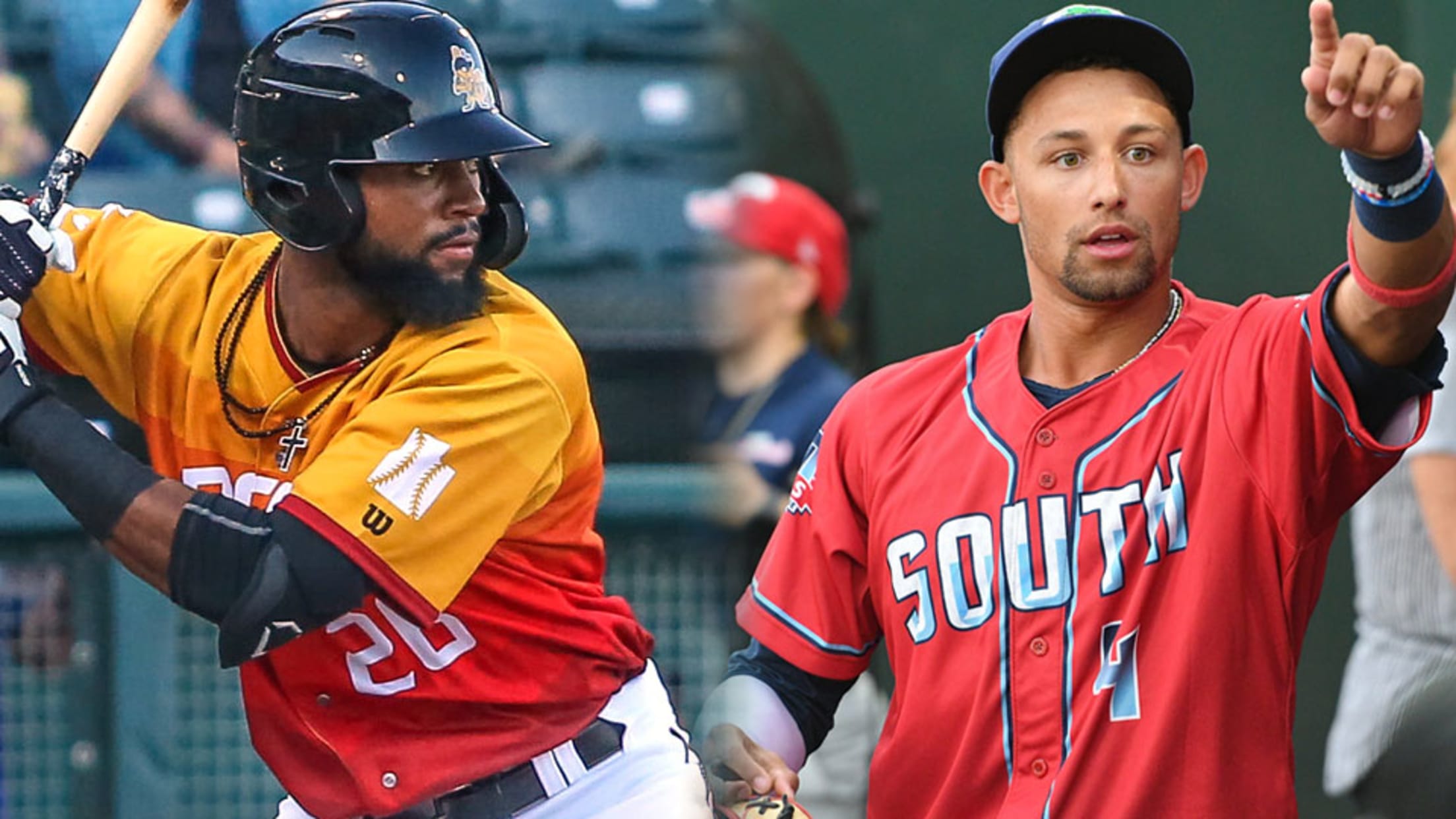 The Arizona Fall League is going to be a little different in 2019, but the talent level will be as high as ever.Angels outfielder Jo Adell (No. 4) and Twins shortstop Royce Lewis (No. 7) headline the list of 20 Top-100 prospects named to the Arizona Fall League rosters released
Hooks' Whitley earns first Double-A win
No. 2 Astros prospect matches season high with nine K's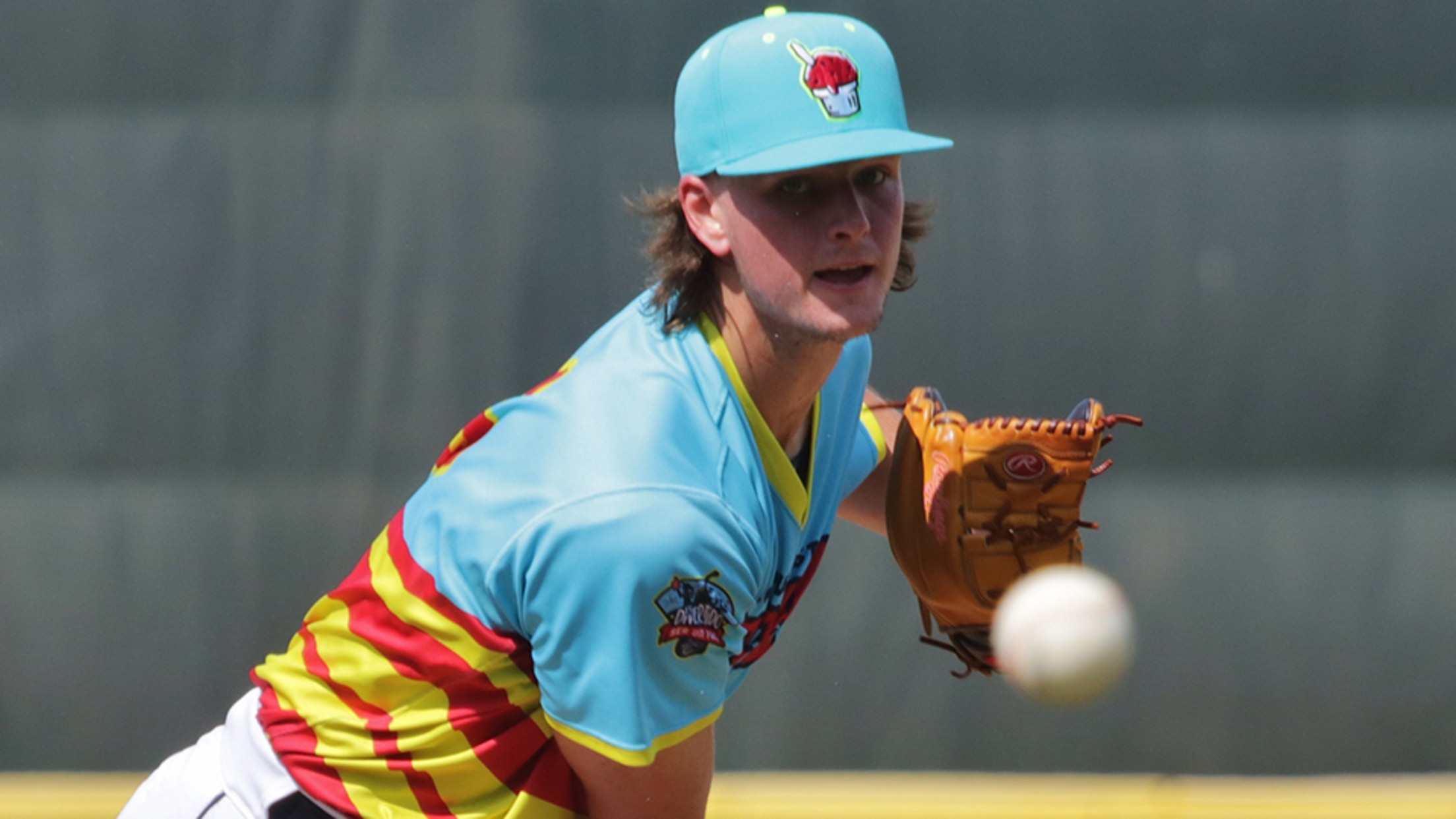 Forrest Whitley's winding path back to the precipice of the Majors reached another checkpoint Thursday night -- his first Double-A win.Houston's No. 2 prospect matched season highs with nine strikeouts and five innings pitched, allowing two runs on three hits to guide Corpus Christi past Arkansas, 4-2, at Dickey-Stephens Park.
Fayetteville Smothers Wilmington in Series Opener
Pitching Tosses Tenth Shutout as Offense Plates Six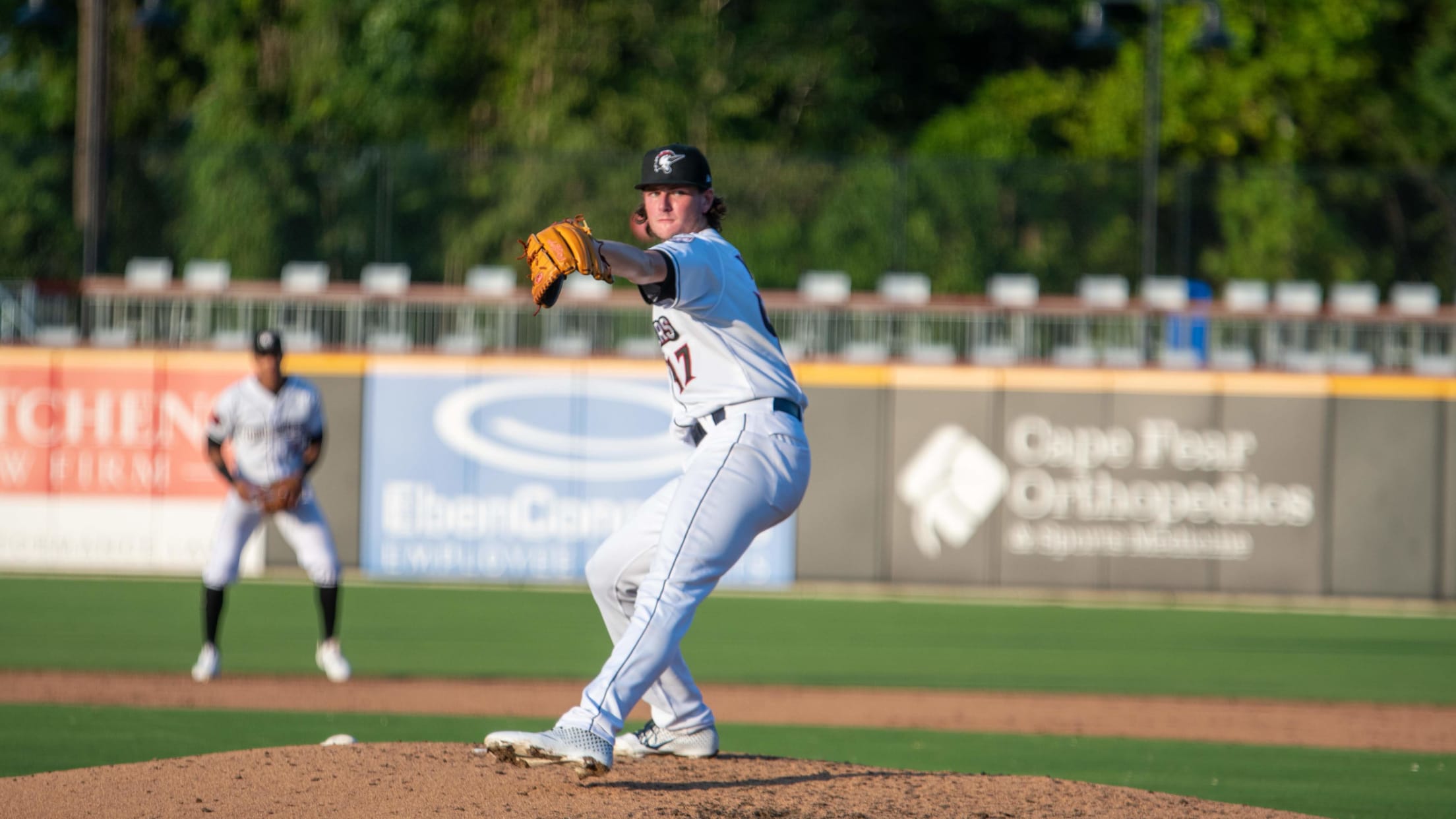 Following their recent stretch of pitching dominance, the Fayetteville Woodpeckers blanked the Wilmington Blue Rocks on Tuesday, a series-opening 6-0 win. Fayetteville plated five of their runs after the fifth inning, and they leaned on near-perfect outings from Forrest Whitley and Cody Deason to keep the Blue Rocks from ever
Astros' Whitley rebounds in rehab outing
No. 17 overall prospect allows one hit, fans nine in five frames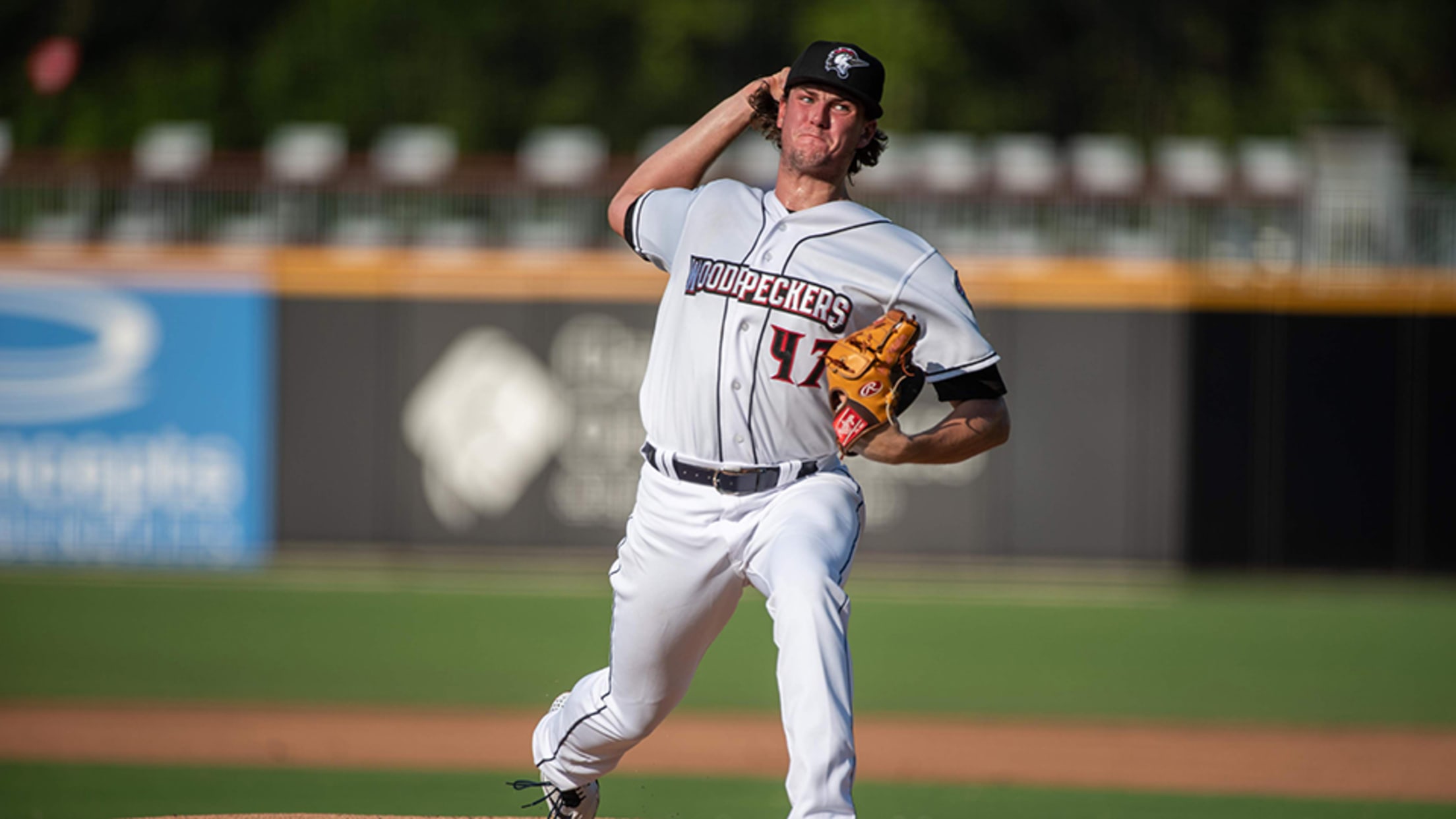 After dealing with injuries the past few years, Forrest Whitley reevaluated his delivery. And although it's taken some time for him to get a feel for it, he showed off the benefits of doing so with his most dominant outing in at least a year Tuesday.Houston's second-ranked prospect allowed a
Woodpeckers Pack Historic Performances in Doubleheader Sweep
Fayetteville Claws Out Two Wins Behind Standout Outings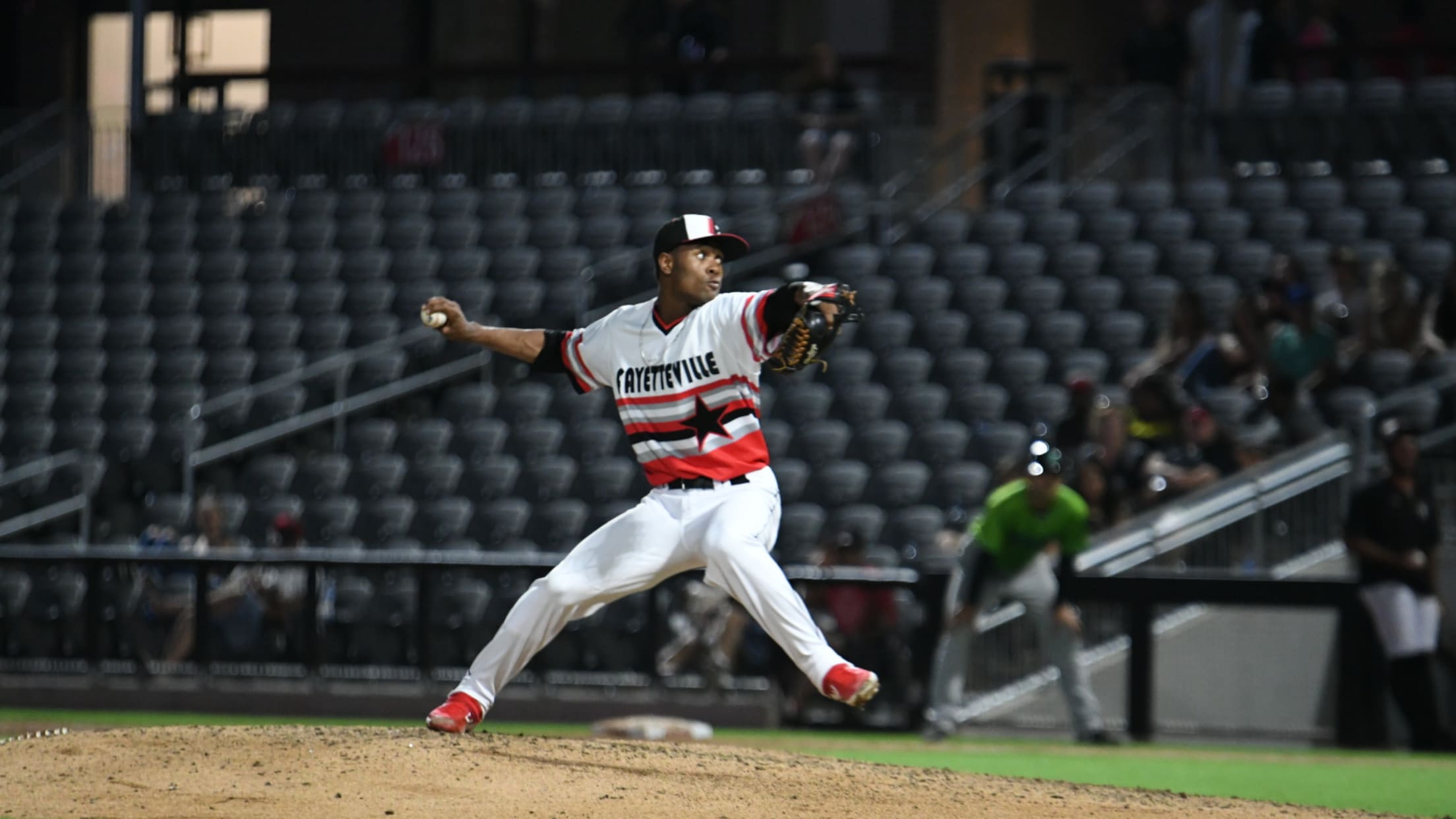 The Fayetteville Woodpeckers came to play in Wednesday nights doubleheader versus the Lynchburg Hillcats, walking-off the Hillcats in game one and silencing Lynchburg in game two. The first matchup saw the top prospect in the Astros system Forrest Whitley take the mound for Fayetteville, while a Woodpeckers vet Michael Papierski
Forrest Whitley to Make Rehab Start with Fayetteville
Astros Top Pitching Prospect to Start Against Lynchburg on Wednesday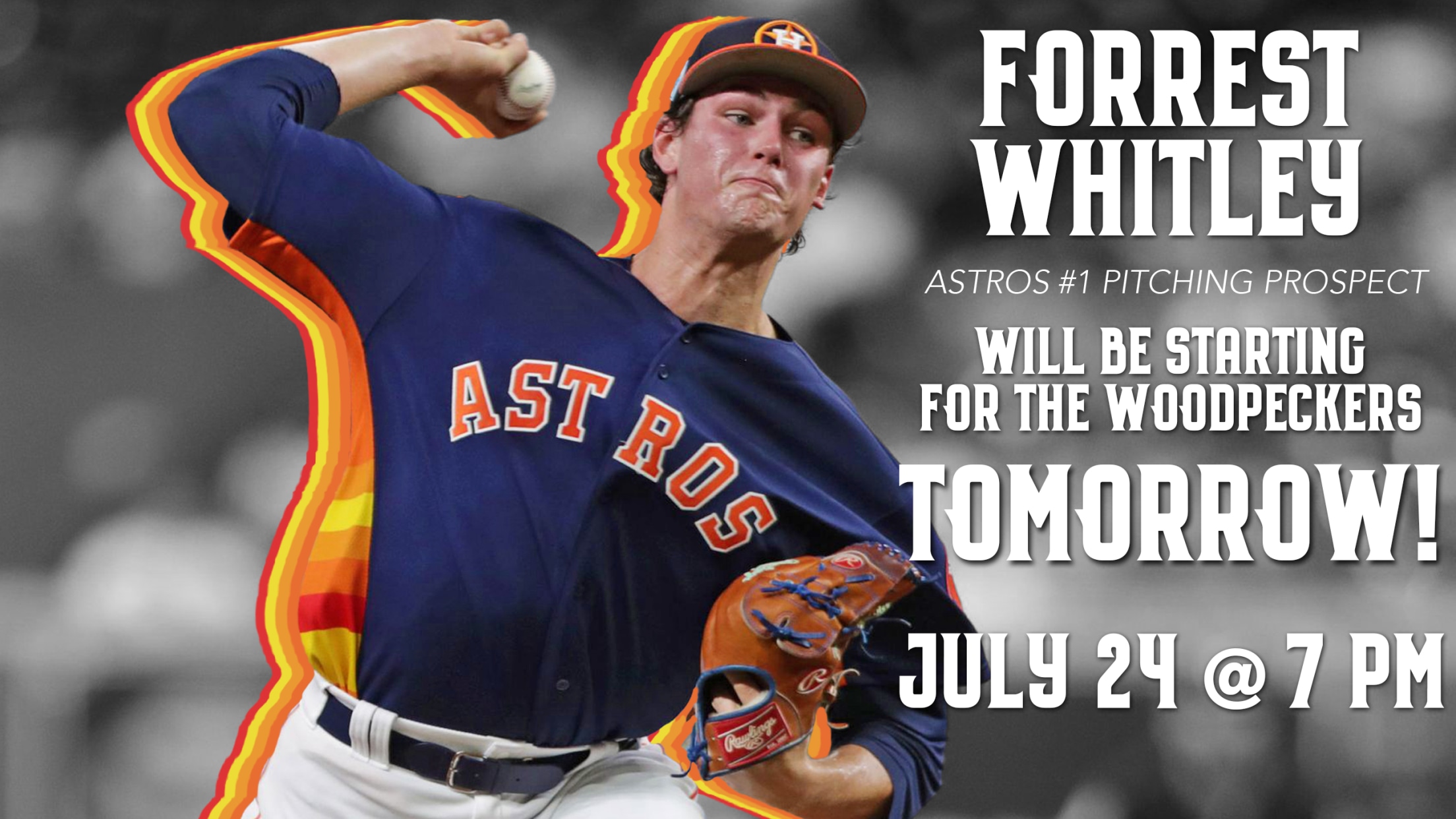 The Fayetteville Woodpeckers announce that right-handed pitcher Forrest Whitley is now scheduled to make a rehab start at Segra Stadium on Wednesday, July 24th. Whitley, the Astros top overall prospect according to multiple publications, has been on a journey back to Triple-A Round Rock after being sidelined with right shoulder
Whitley headed to IL with shoulder fatigue
Top Astros prospect to rehab in Florida after rough Triple-A start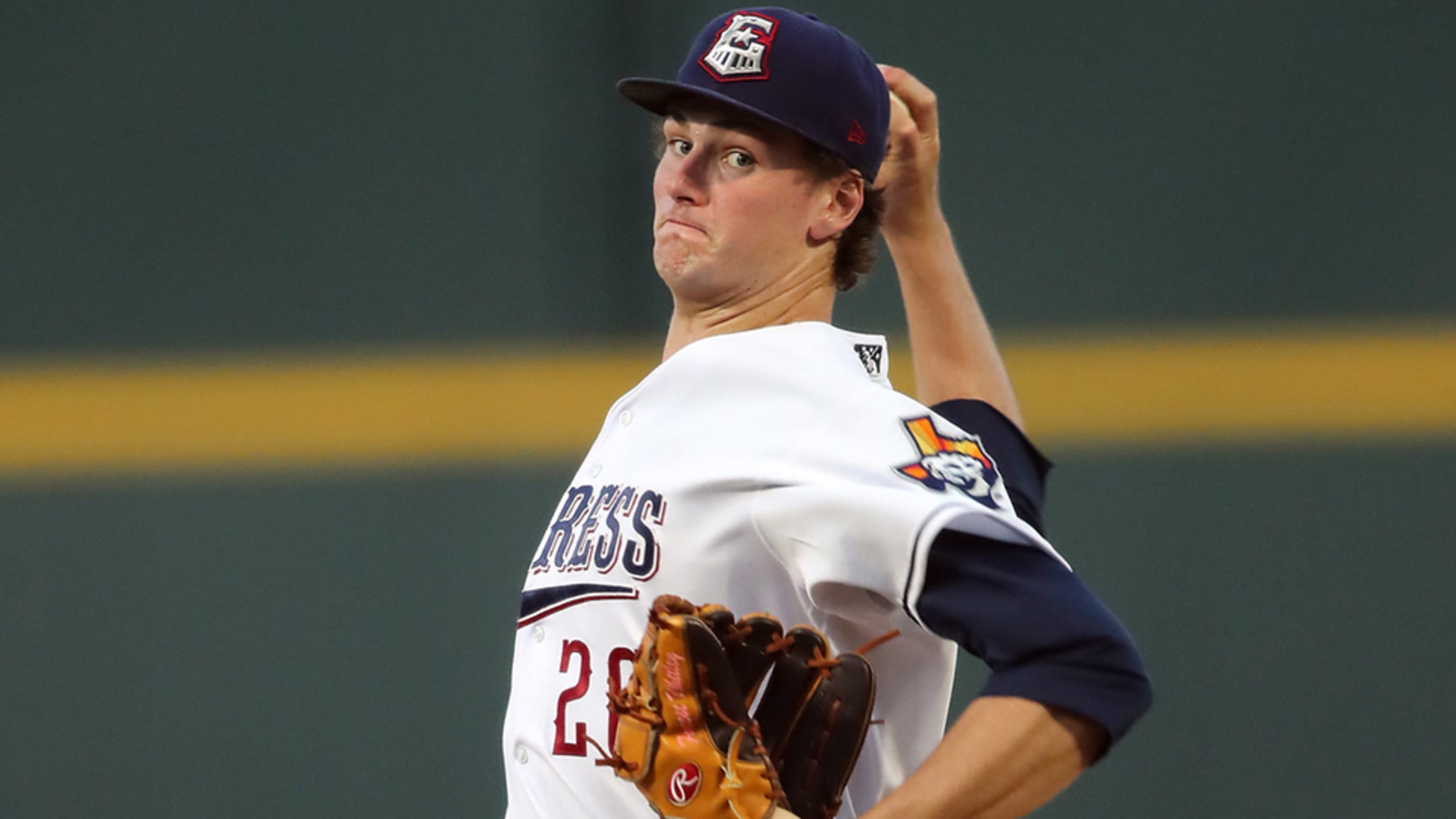 The Astros' injury bug has now hit one of the most promising players in the Minor Leagues.Top Houston prospectForrest Whitley is headed to the Triple-A Round Rock injured list with shoulder fatigue and will rehab the injury in Florida, according to MLB.com's Brian McTaggart. 
Tucker, Alvarez steer Express past Omaha
Top Astros prospects combine for six hits, drive in five runs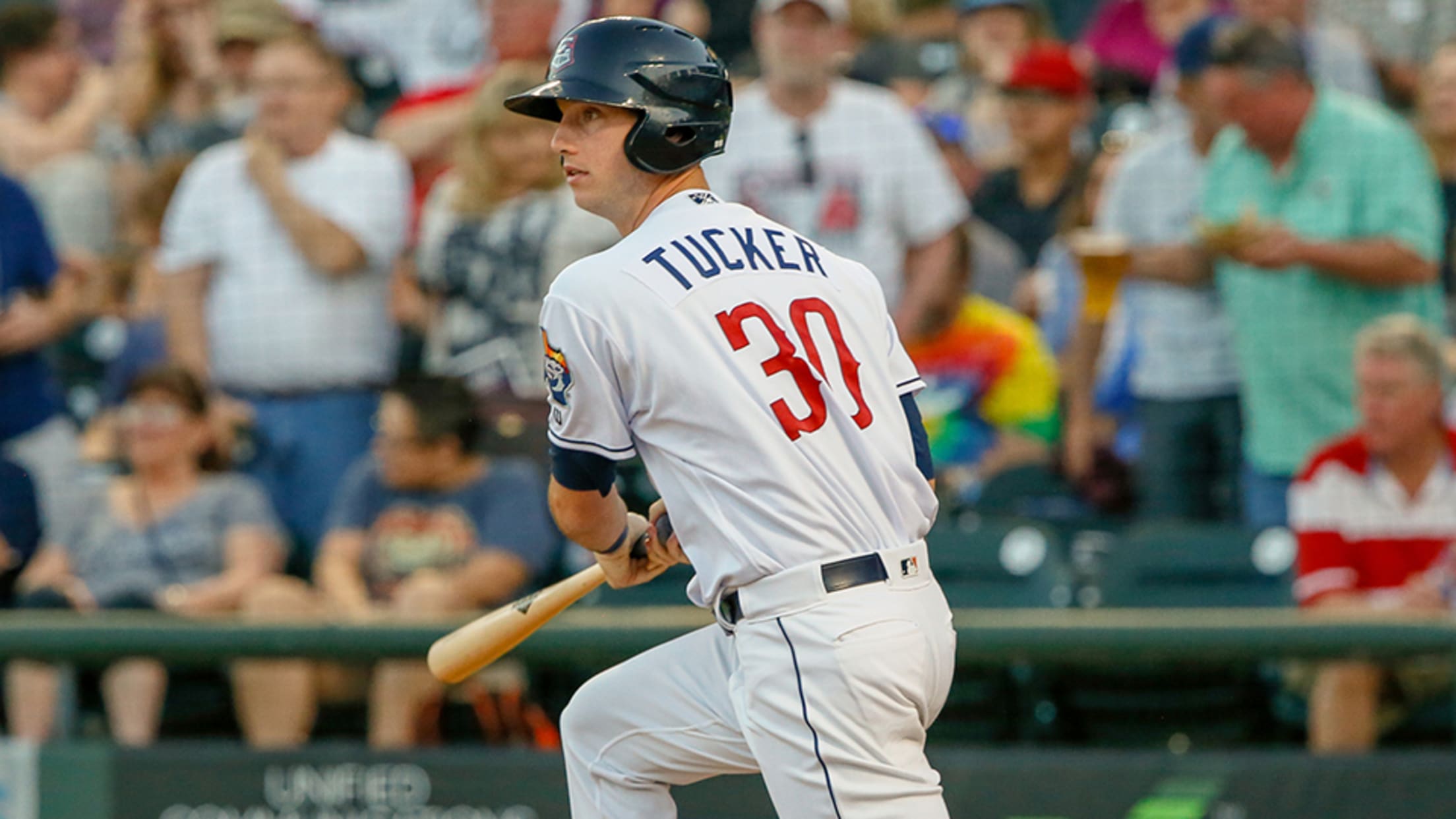 Kyle Tucker and Yordan Alvarez demonstrated again Friday night that reinforcements are ready should they be needed in Houston.The Astros' second- and third-ranked prospects, respectively, collected three hits apiece and combined to drive in five runs as Triple-A Round Rock held on for an 8-7 victory over Omaha at Werner Park. 
Whitley spins another gem for Astros
No. 7 overall prospect fans four over four hitless innings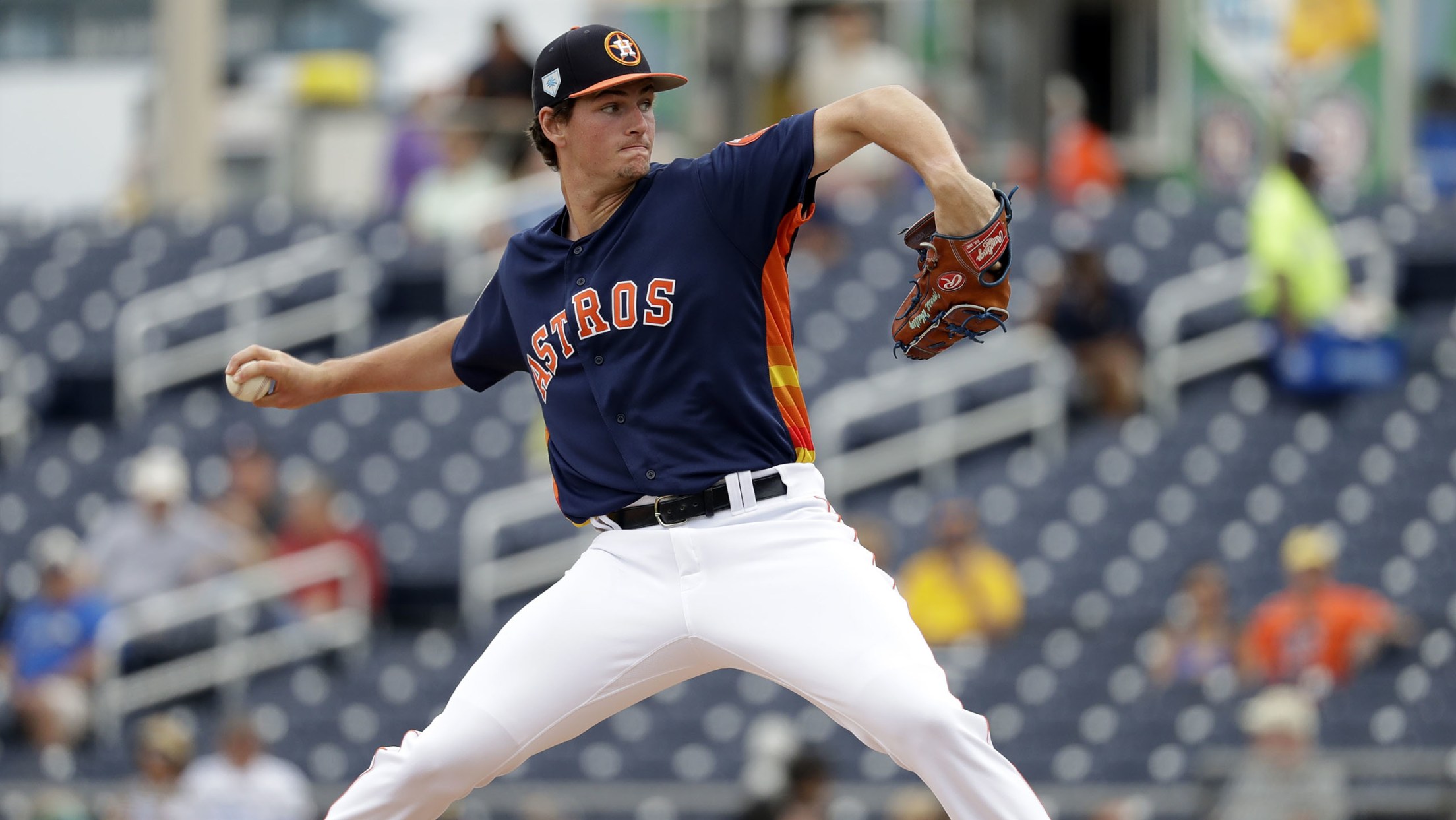 Back for one more start in big league camp, Forrest Whitley made the most of his opportunity.MLB.com's No. 7 overall prospect tossed four hitless innings, striking out four and walking two, as the Astros blanked the Cardinals, 5-0, in a split-squad contest in West Palm Beach.
Astros Prospect Primer: Whitley shows focus
Alvarez, Toro among Houston youngsters set to make noise in '19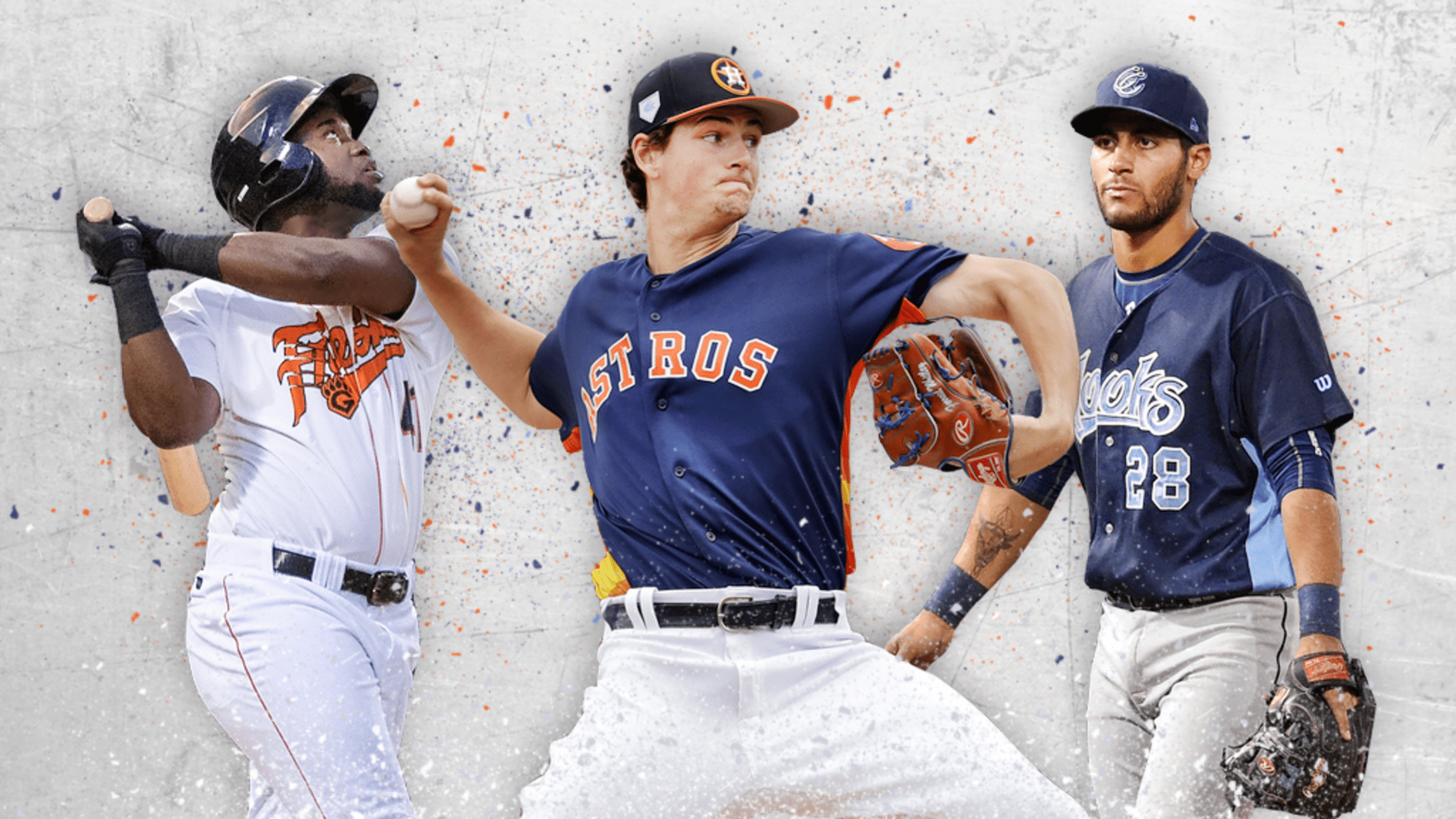 Some players are on the verge of stardom, others are entering a crucial phase of their development and still others are getting their first tastes of full-season ball. With the 2019 season approaching, MiLB.com takes a look at the most intriguing prospects from each MLB organization.Shining star:Forrest Whitley, RHPThe 2016