Four Shrimp 2019 Southern League Midseason All-Stars
2019 Southern League All-Star Game is June 18 in Biloxi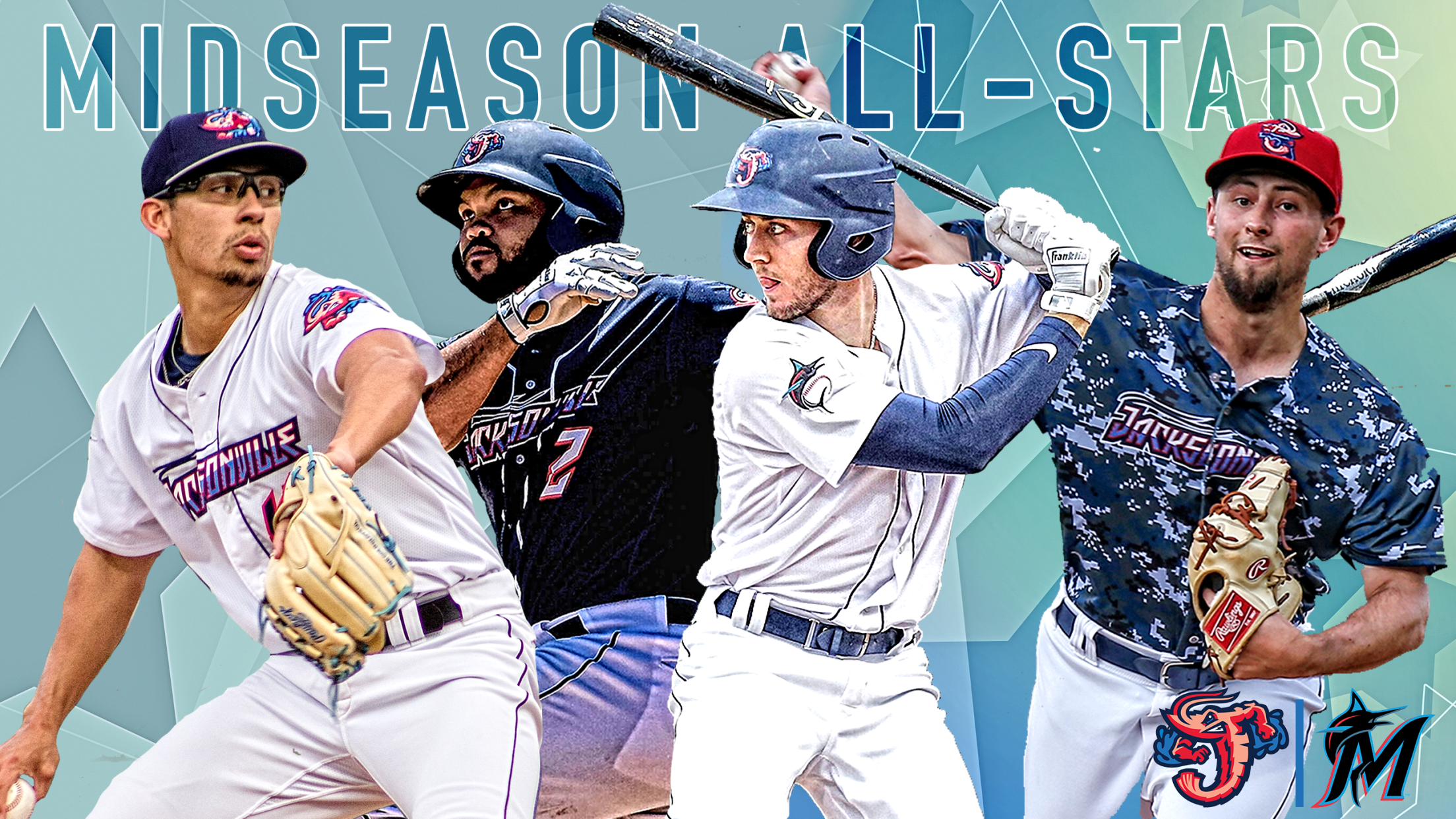 JACKSONVILLE, Fla. - The Southern League announced that four Jacksonville Jumbo Shrimp players have been named to the league's South Division All-Star roster for the 2019 Southern League All-Star Game on Tuesday, June 18, at MGM Park in Biloxi, Mississippi.Outfielder Brian Miller, infielder Justin Twine, and right-handed pitchers Robert Dugger
O's Lowther cruises to Pitcher of Week award
Baltimore's No. 8 prospect fanned 15 in 12 2/3 scoreless innings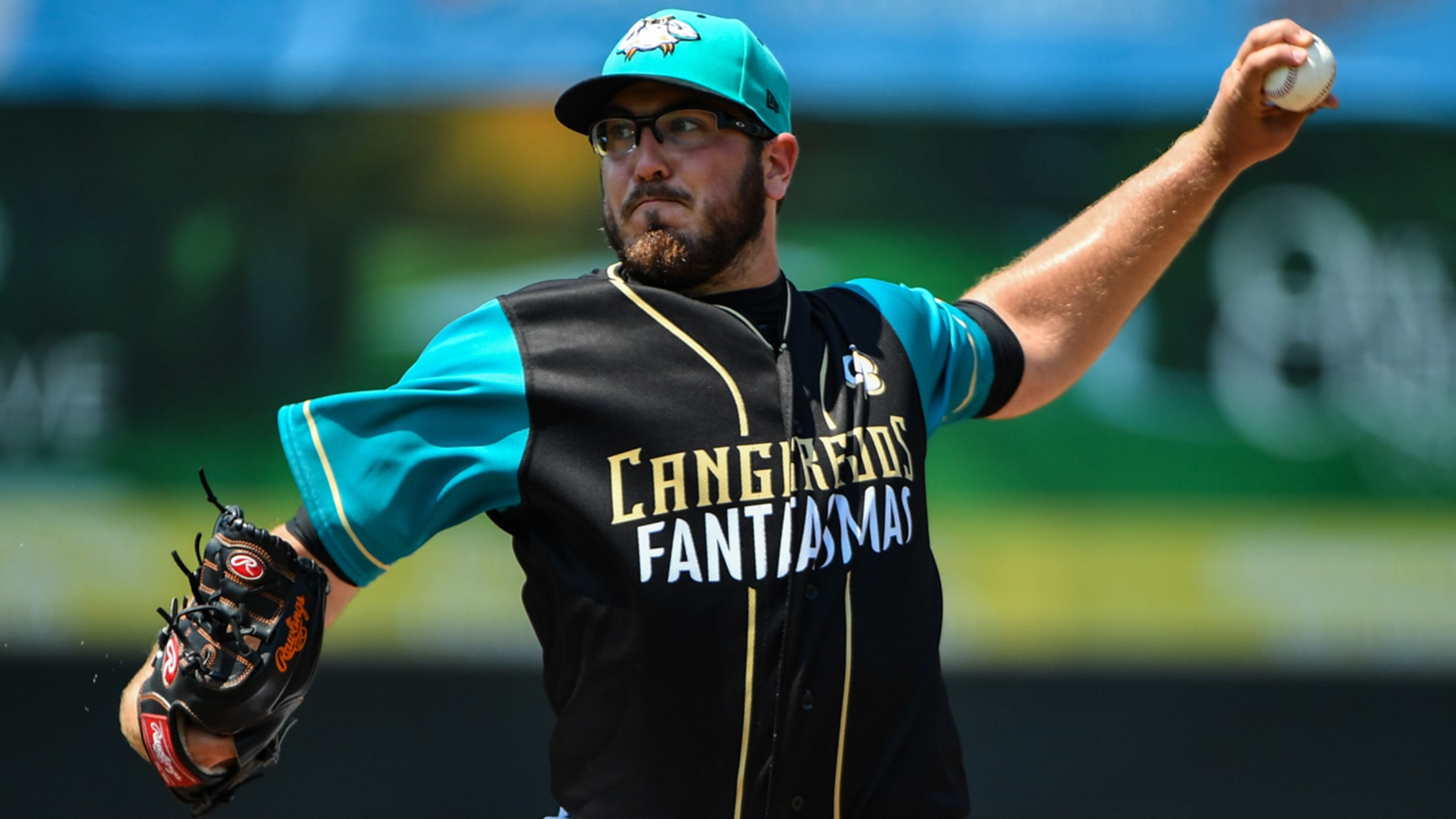 Zac Lowther already had a good season going before last week. His most recent two starts were nothing short of great. Baltimore's No. 8 prospect struck out 15 batters over 12 2/3 scoreless innings across two starts for Double-A Bowie to claim Eastern League Pitcher of the Week honors for
SL Weekly Awards: May 13-19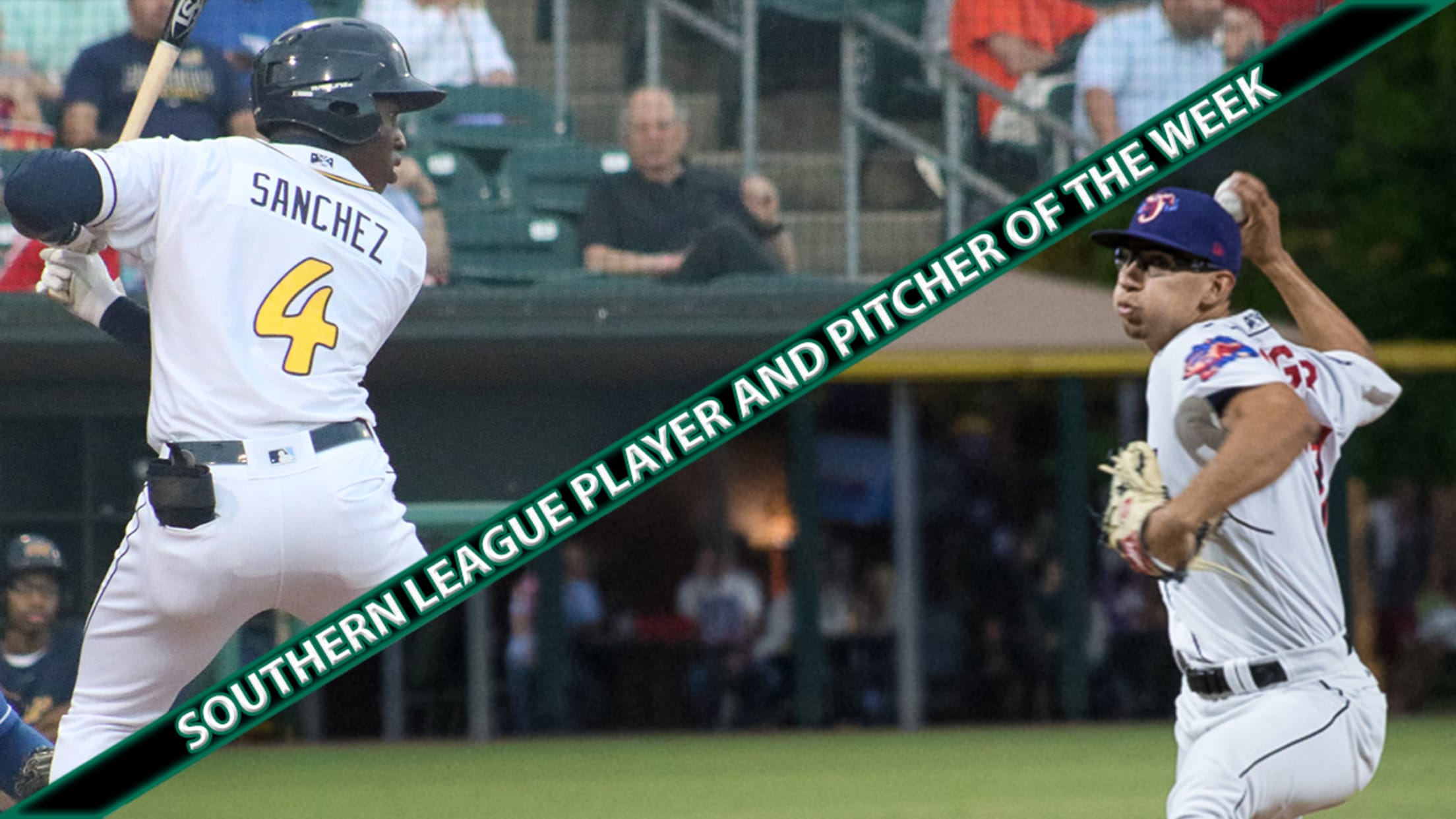 MARIETTA, GA - The Southern League of Professional Baseball Clubs are proud to name Montgomery Biscuits outfielder Jesús Sánchez the league's Player of the Week and Jacksonville Jumbo Shrimp RHP Robert Dugger the Pitcher of the Week. Both awards recognize these players' performances for games during the week of May
Dugger Southern League Pitcher of the Week
First 2019 S.L. Weekly honor for Jumbo Shrimp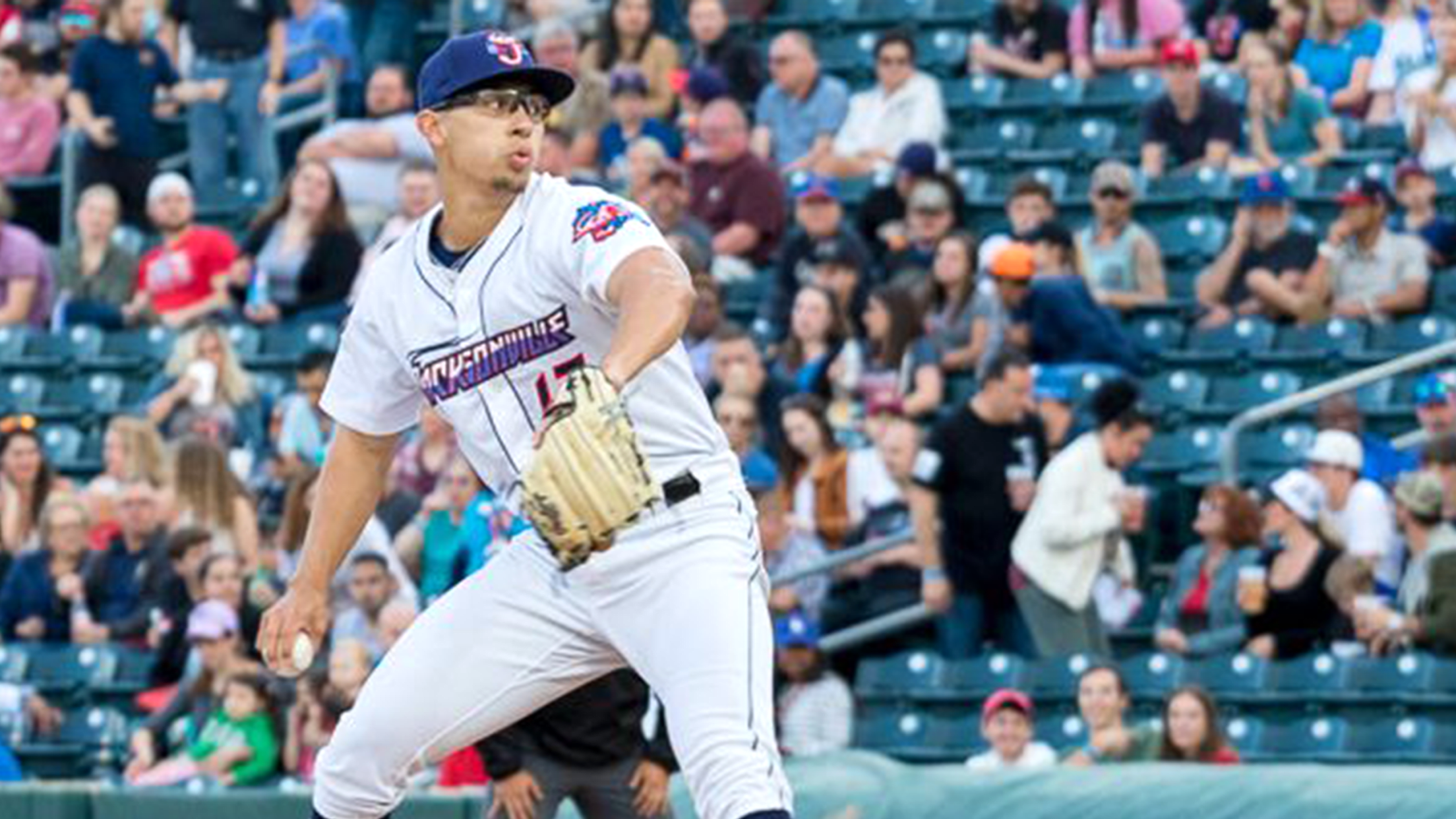 JACKSONVILLE, Fla. - Jacksonville Jumbo Shrimp right-handed starting pitcher Robert Dugger has been named the Southern League Pitcher of the Week for May 13-19, announced by the league office on Monday morning.
Prospect Roundup: Games of May 18
Phils' Haseley homers twice; Braves' Davidson puts up zeros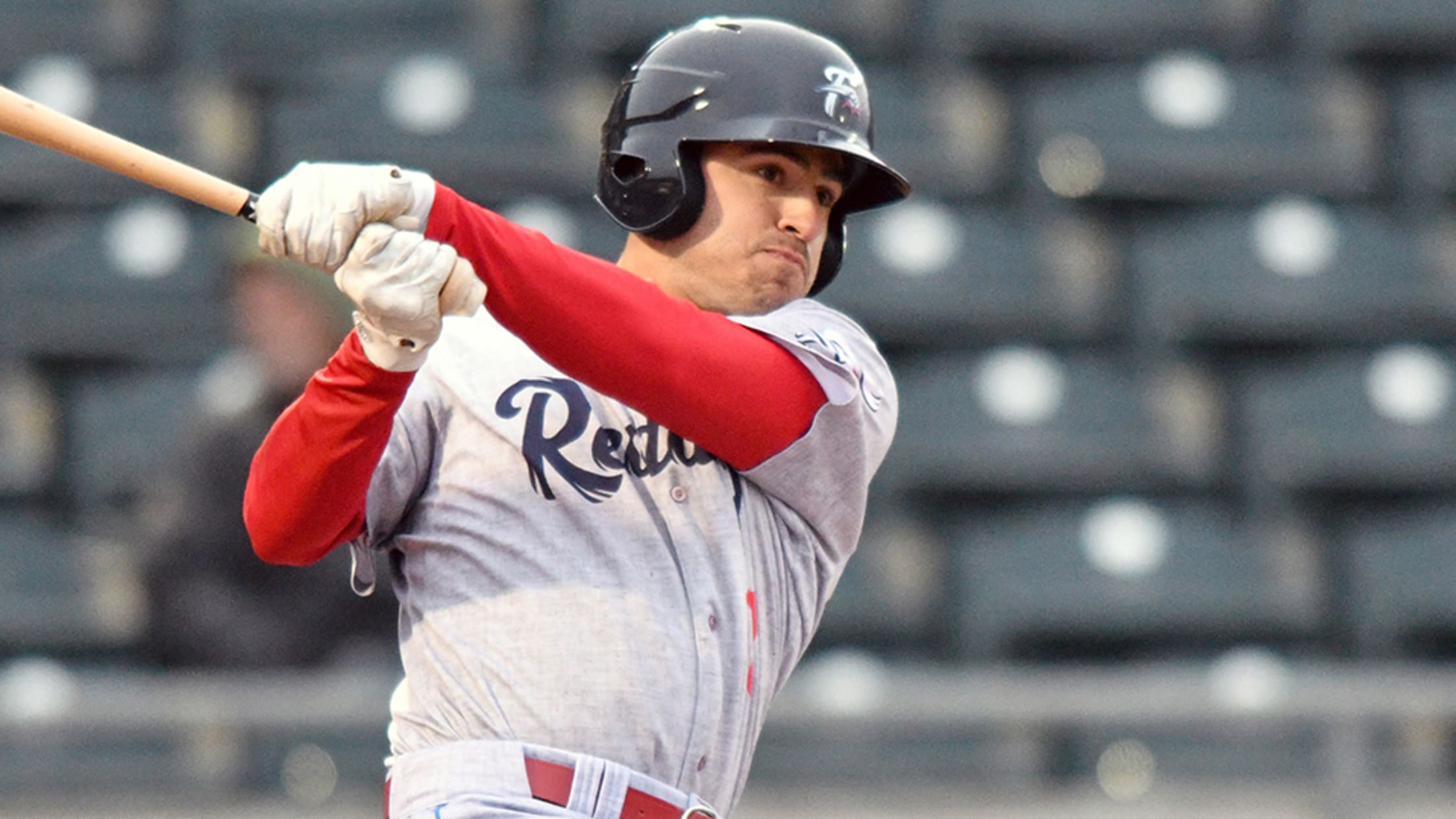 Phillies OF Adam Haseley, Double-A Reading: 3-for-4, 2 HR, 2 RBIs, 2 R -- Philadelphia's third-ranked prospect batted .172 with two homers in April. He matched that total in Saturday's 4-1 win over Portland, just his latest strong showing in a turnaround month. Both of Haseley's dingers against the Sea
Prospect Roundup: Games of April 27
Brewers' Hiura stays hot; D-backs' Chisholm slugs fifth homer
Brewers 2B Keston Hiura, Triple-A San Antonio: 3-for-5, 2B, SB, RBI -- A night after his first Pacific Coast League multi-homer game, Milwaukee's top prospect kept on rakingHiura singled and stole a base in the first inning of the Missions' 6-0 win over Oklahoma City and registered another knock in
Flores Tosses Gem as Barons Down Jumbo Shrimp
Southpaw delivers eight scoreless innings in win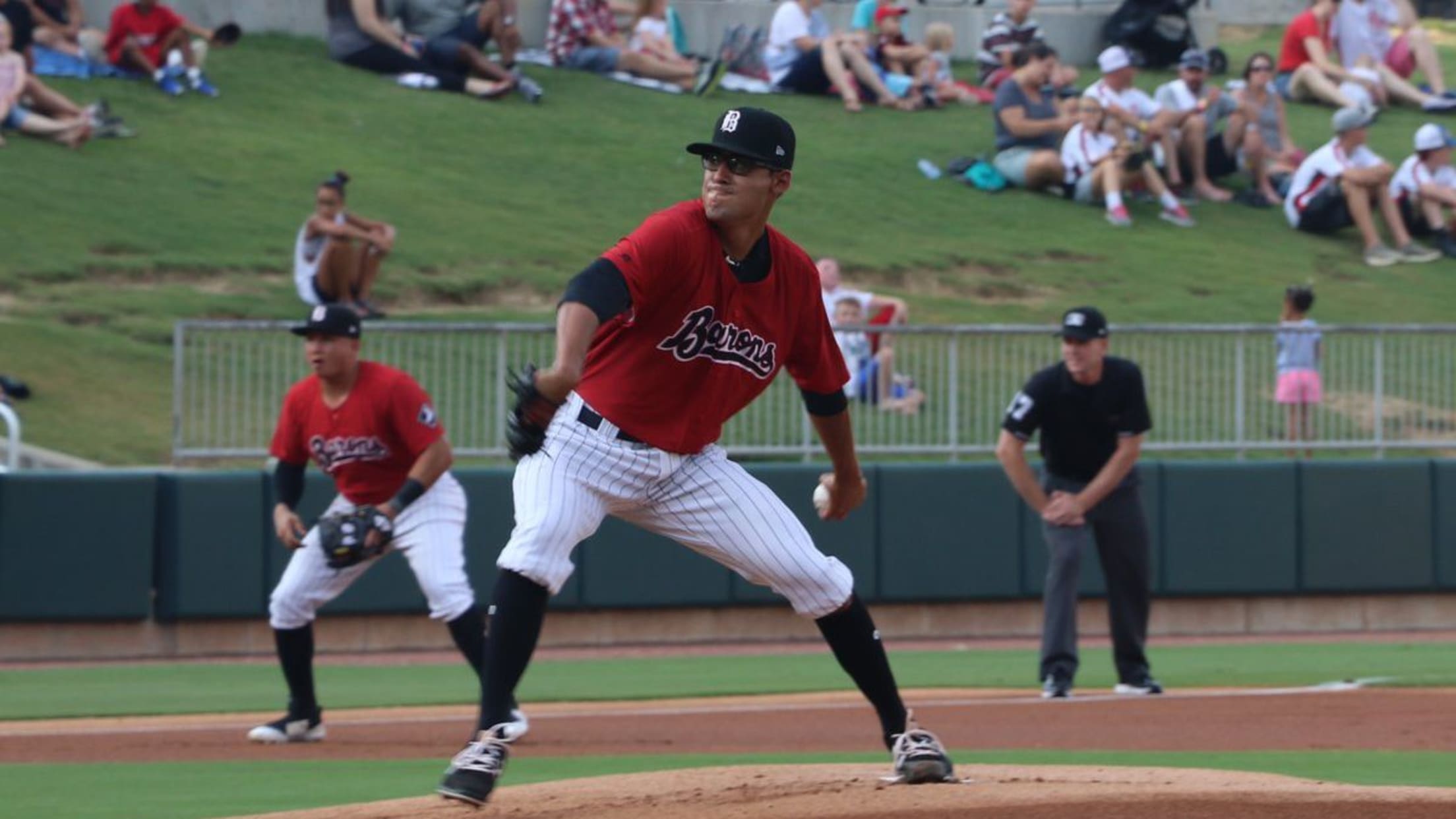 JACKSONVILLE, Fla. - Bernardo Flores tossed eight scoreless innings and Zach Thompson sealed the shutout as the Birmingham Barons (6-7) topped the Jacksonville Jumbo Shrimp (5-8) by a 5-0 final Wednesday night at the Baseball Grounds of Jacksonville.
Toolshed: Traded prospects, one year later
Looking at D-backs' Widener, many Marlins moved last offseason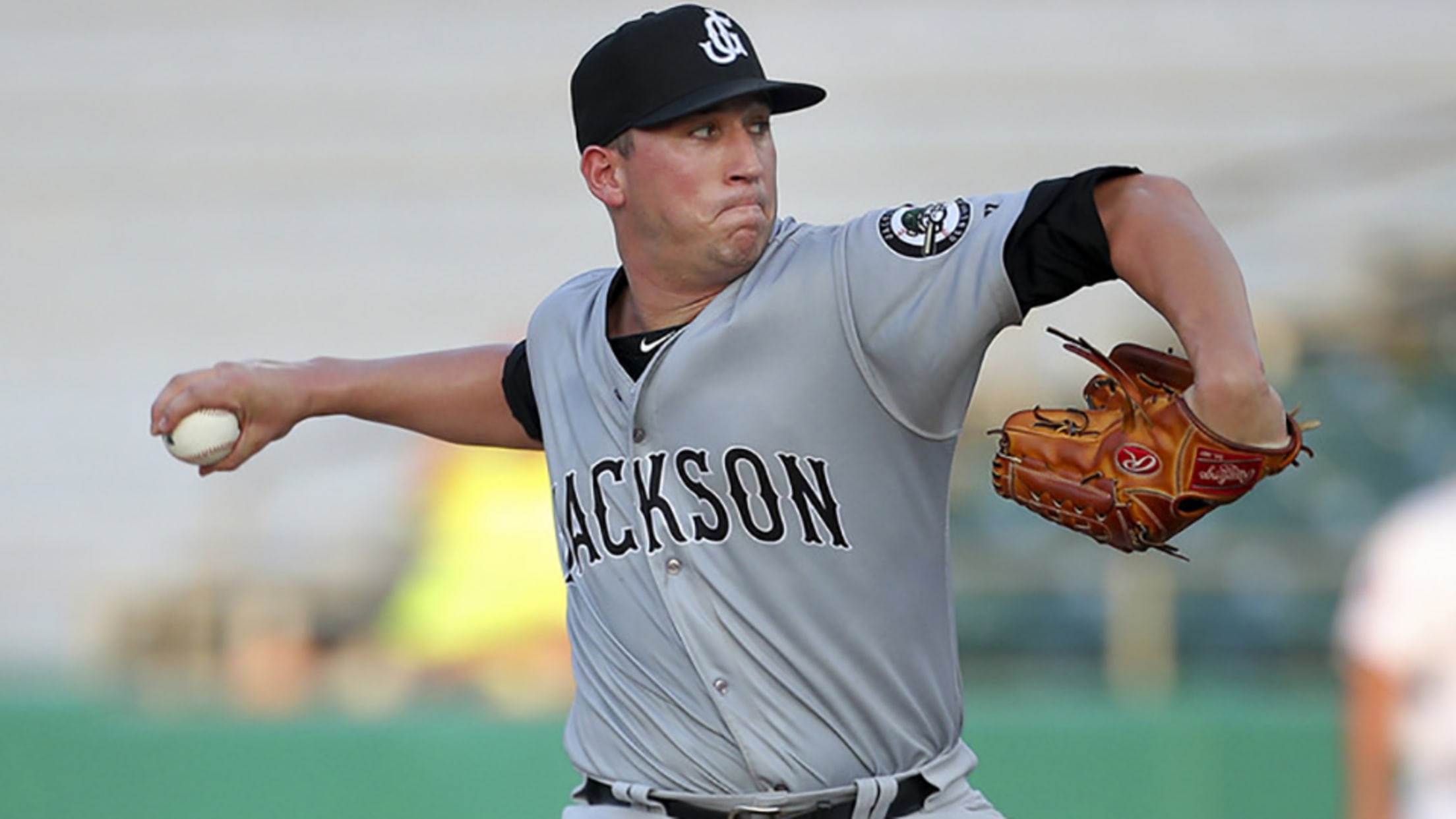 Madison Bumgarner. J.T. Realmuto. Corey Kluber. James Paxton.There are some big names being bandied about in the trade rumor mill as the 2018-19 professional baseball offseason kicks into high gear. In all likelihood, a few organizations will make franchise-altering moves in the weeks and months ahead, and it won't just
Jumbo Shrimp's Dugger posts seven zeros
Marlins No. 22 prospect fans career-high 10, gives up three hits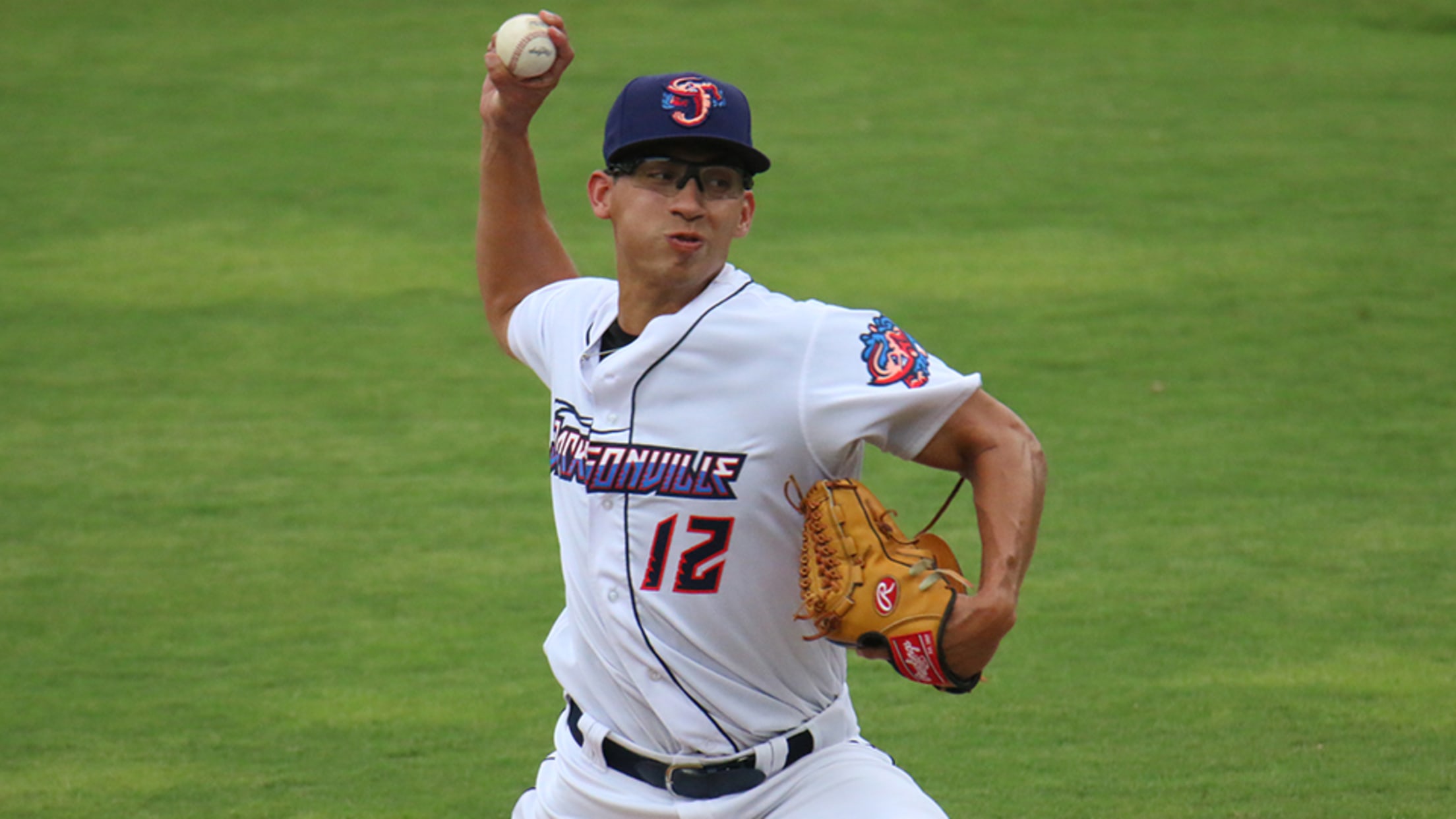 Robert Dugger has been a starting pitcher for just over a year, but the Marlins' No. 22 prospect looked like a seasoned pro on Tuesday night.Dugger gave up three hits over seven scoreless innings and recorded a career-high 10 strikeouts -- all over the first four frames -- as Double-A
Neidert, Dugger center pieces in Gordon trade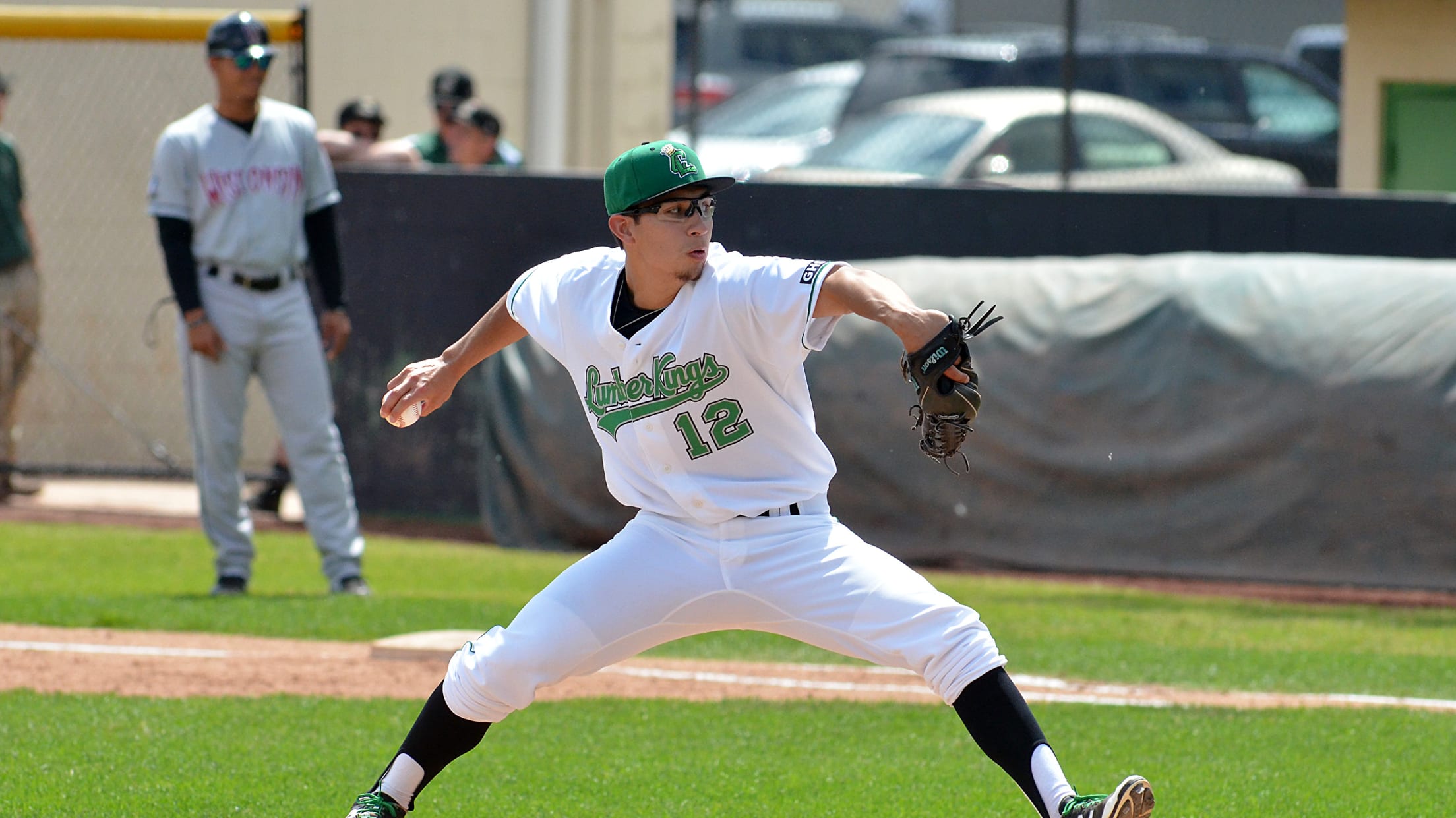 CLINTON, IA (December 8, 2017) - The hot stove is heating up and again it's Seattle Mariners General Manager Jerry Dipoto who is front and center in the biggest move of the Major League Baseball offseason to date. Miami Marlins All-Star second basemen Dee Gordan was sent to Seattle along
Marlins nab Neidert in trade with Mariners
Torres, Dugger also snagged for two-time All-Star infielder Gordon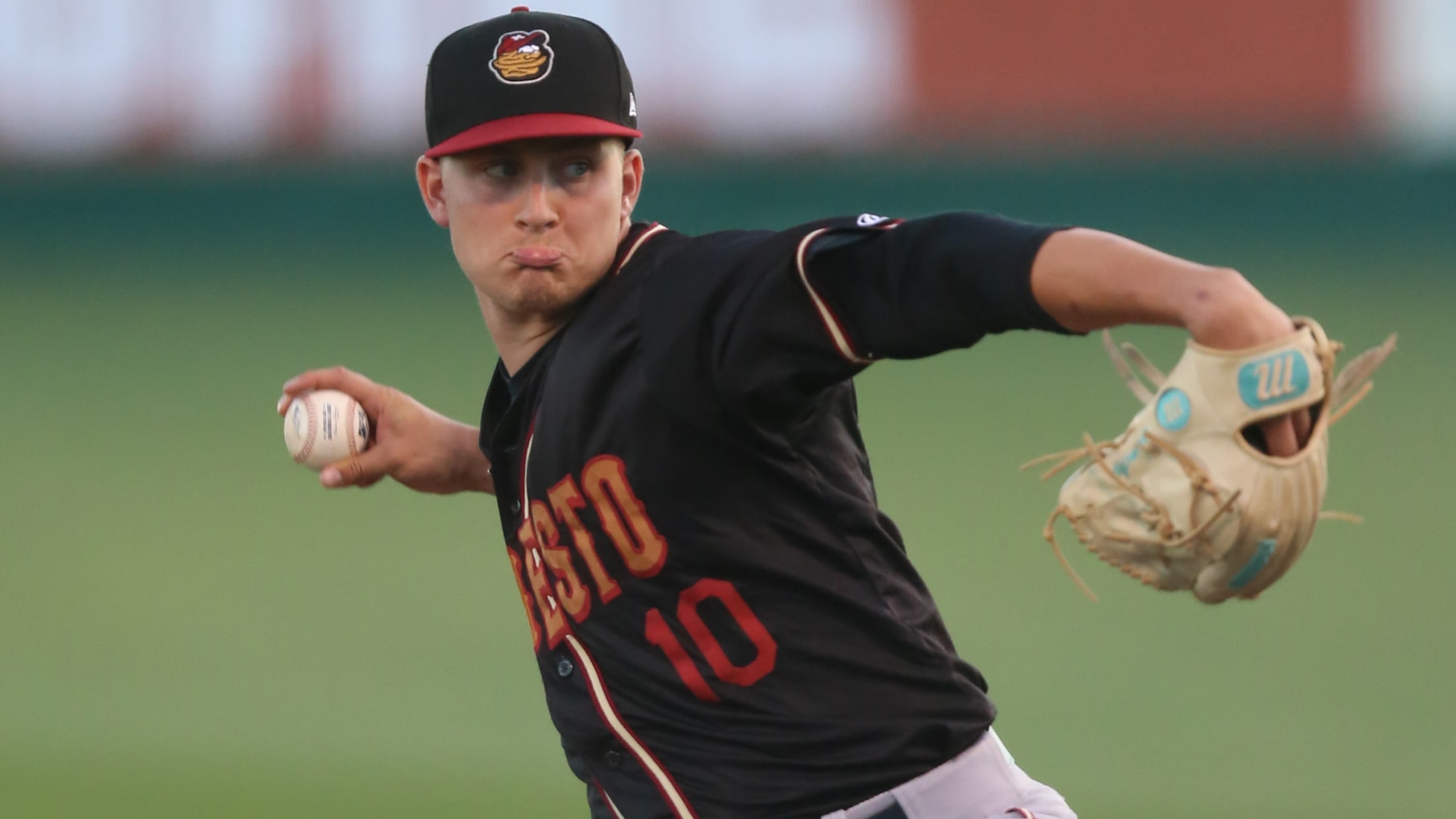 Jerry DiPoto was wheeling and dealing again Thursday.The Mariners general manager sent Seattle's second-ranked prospectNick Neidert to the Miami Marlins in exchange for two-time All-Star infielder Dee Gordon and $1 million in international slot money. Seattle's No. 7 prospect Chris Torres and right-hander Robert Dugger also headed to Miami in
Rengifo's smash caps shutout win
Dugger tosses professional high 7 innings in pitching duel win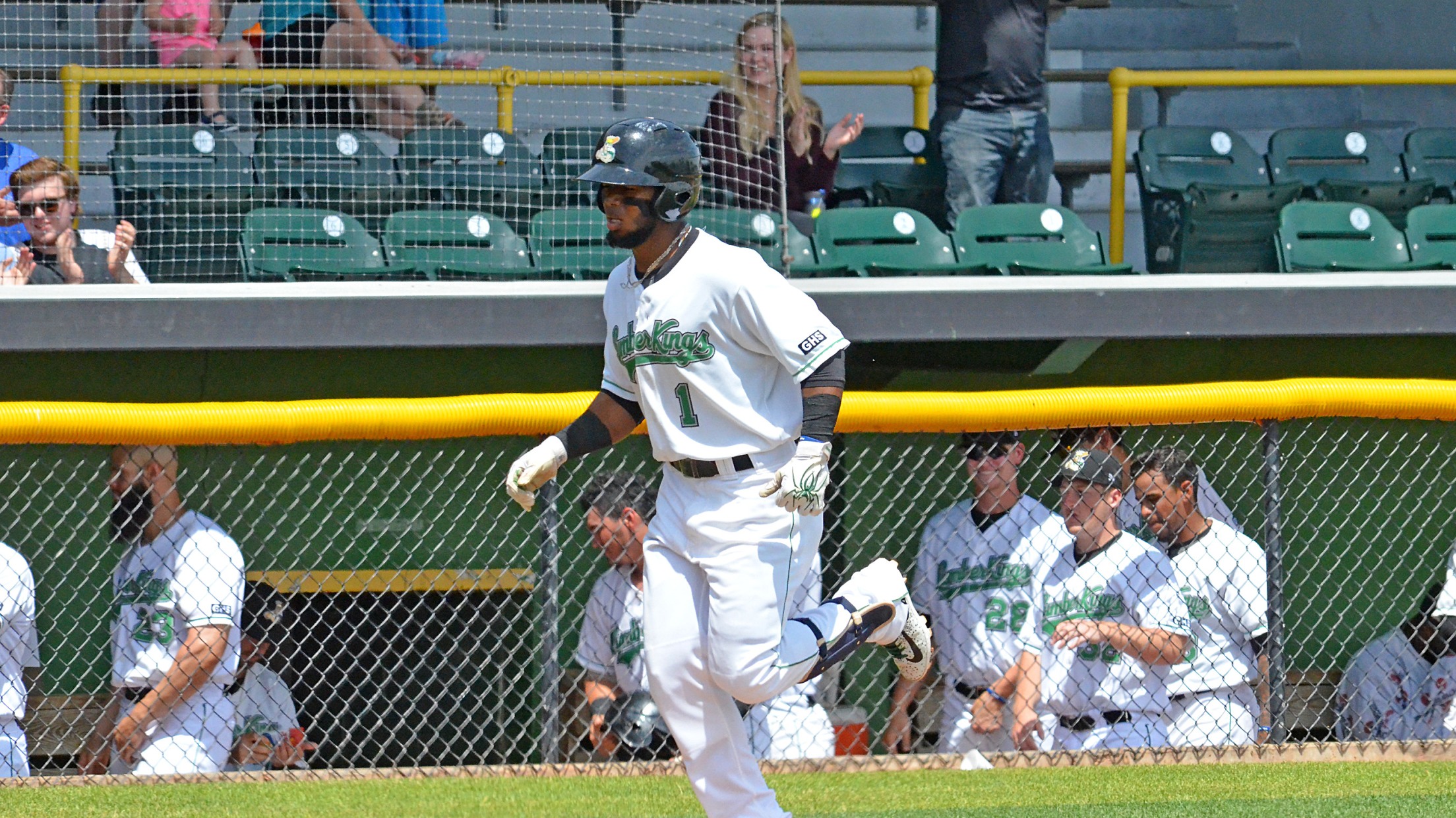 CLINTON, IA (July 17, 2017) - The Clinton LumberKings broke a scoreless tie in the eighth inning with a Luis Rengifo home run for a 1-0 win over the Bowling Green Hot Rods on Monday afternoon at Ashford University Field. The shutout win was the first of the year at
Rain Shortened LumberKings Win
Game ends in bottom of fifth with LKings 9-3 win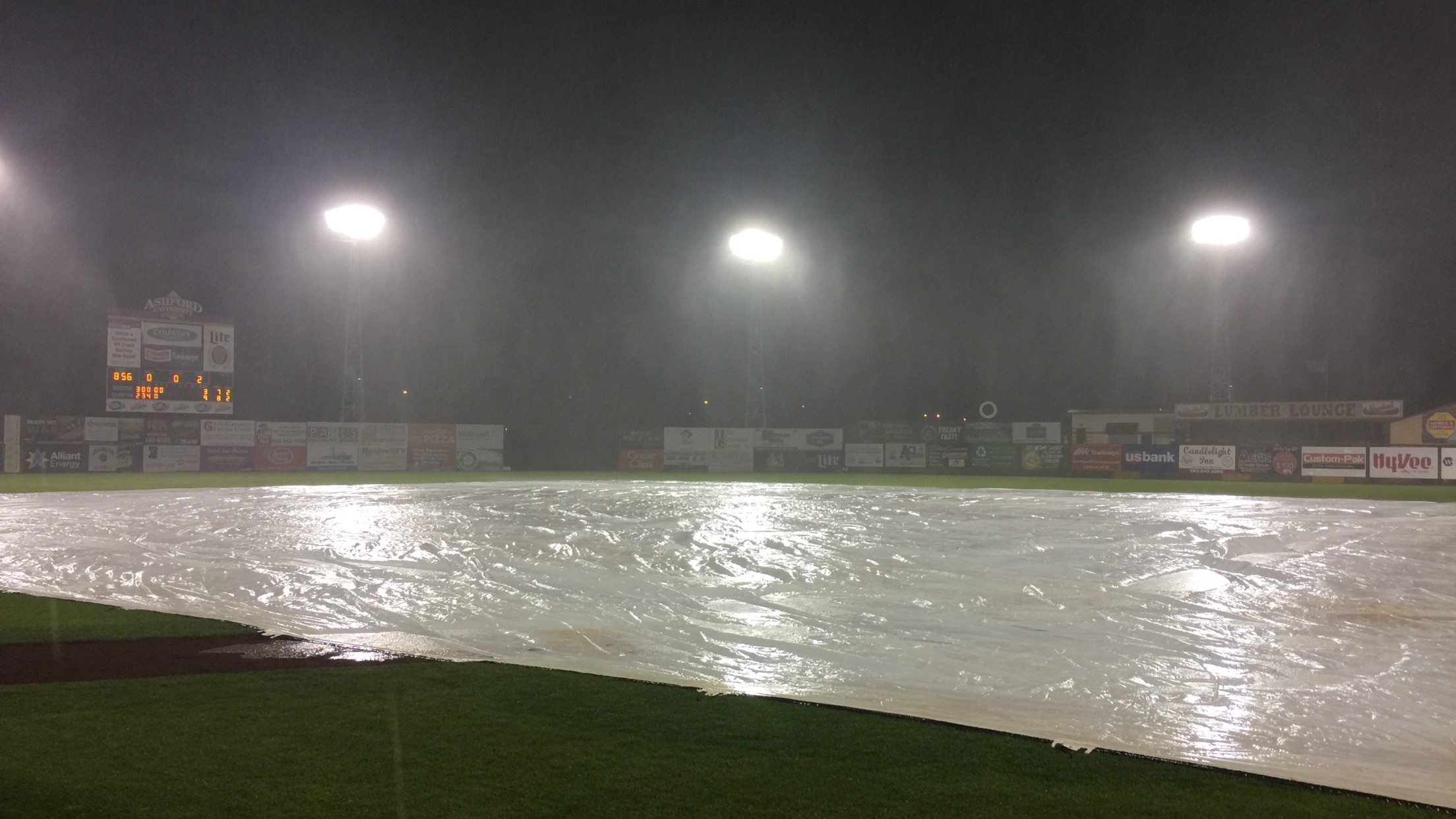 CLINTON, IA (July 12, 2017) - The Clinton LumberKings rode a come from behind effort to a rained shortened 9-3 win over the Dayton Dragons on Wednesday night at Ashford University Field. Luis Rengifo paced the LumberKings (7-13, 38-49) offense with a 3-for-4 night at the plate that included, five
Bullpen falters in series opening loss
Seven LumberKings walks go to waste in 5-4 loss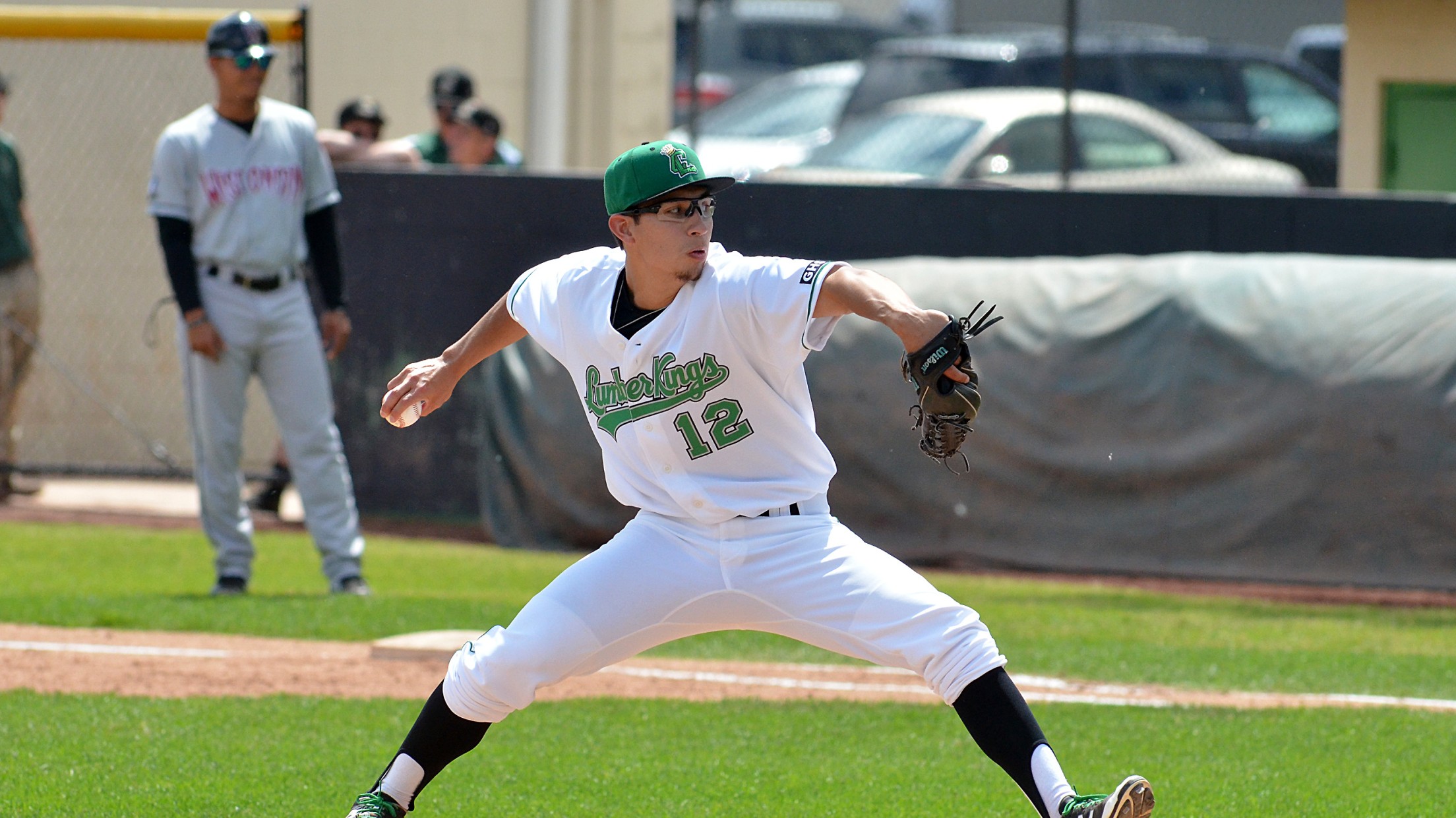 GENEVA, IL (June 26, 2017) - For the second straight game the Clinton LumberKings bullpen faltered, losing 5-4 in the series opener to the Kane County Cougars on Monday night at Northwestern Medicine Field. Clinton (1-3, 32-40) drew seven walks on the night but failed to overcome a three-run Cougars
Brigman homers & Dugger deals in Clinton win
LumberKings open series with third straight win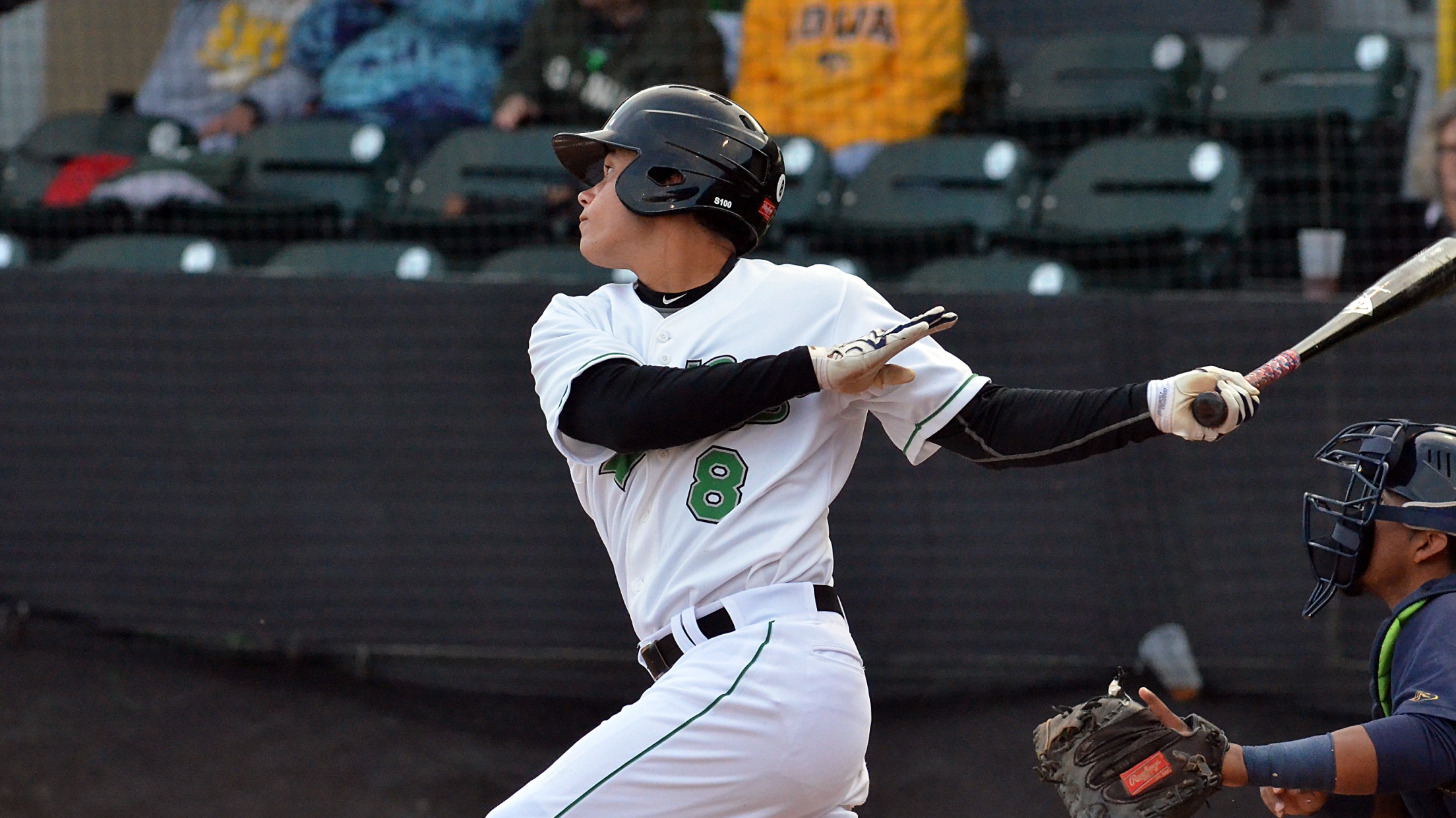 CLINTON, IA (June 13, 2017) - The Clinton LumberKings rode a strong start from Robert Dugger to a 6-3 win over the Beloit Snappers to open the series on Tuesday night at Ashford University Field. Bryson Brigman put the LumberKings (28-34) on top for good with his second in the
Morgan's homer lifts LumberKings to series win
Pitching holds Kernels to single run in 4-1 win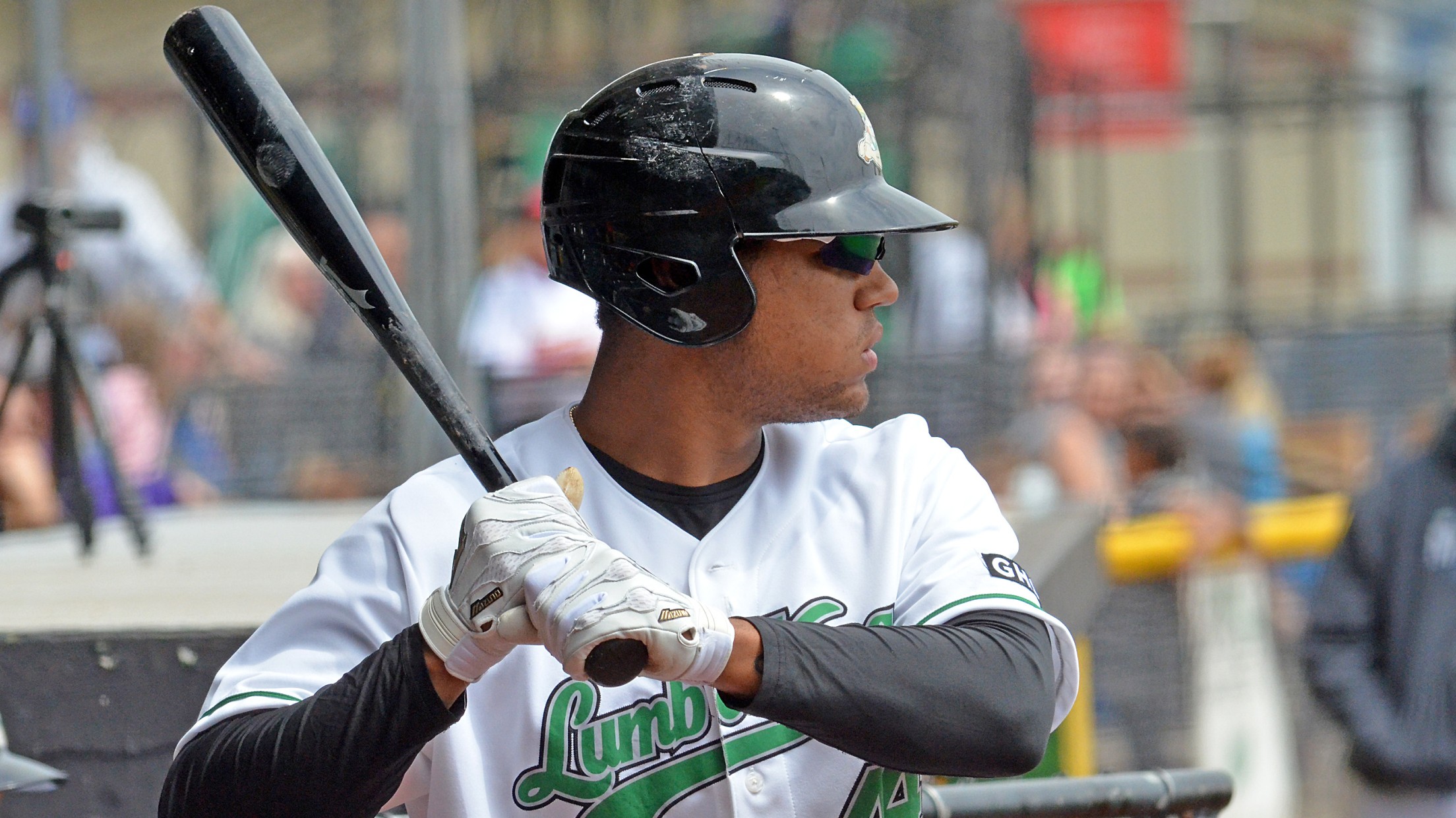 CLINTON, IA (June 8, 2017) - The Clinton LumberKings won their first series since the middle of May knocking off the first-place Cedar Rapids Kernels 4-1 on Thursday night at Ashford University Field. Gareth Morgan ended a power slump and slugged his first home run in nearly a month to
Winning streak ends at four
LumberKings edged out in pitcher's duel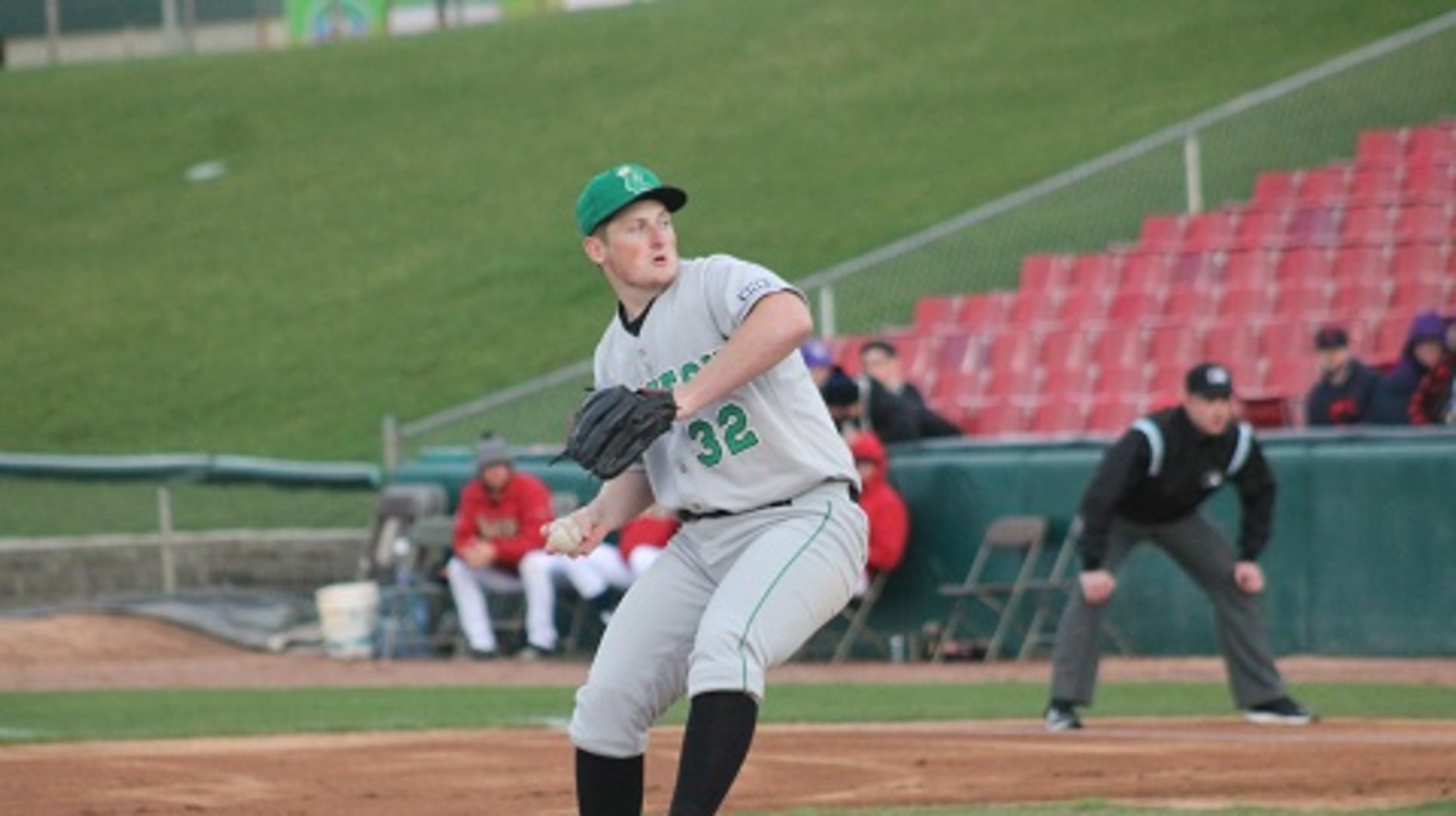 APPLETON, WI (May 17, 2017) - Following a slugfest win on Tuesday the Clinton LumberKings mustered just one run in a 2-1 loss to the Wisconsin Timber Rattlers on Wednesday night at Neuroscience Group Field. Nick Zammarelli III was the offense for Clinton as he belted his second home run
Marathon Game Concludes with LumberKings Walk-Off Loss
LumberKings fall in 19 inning bout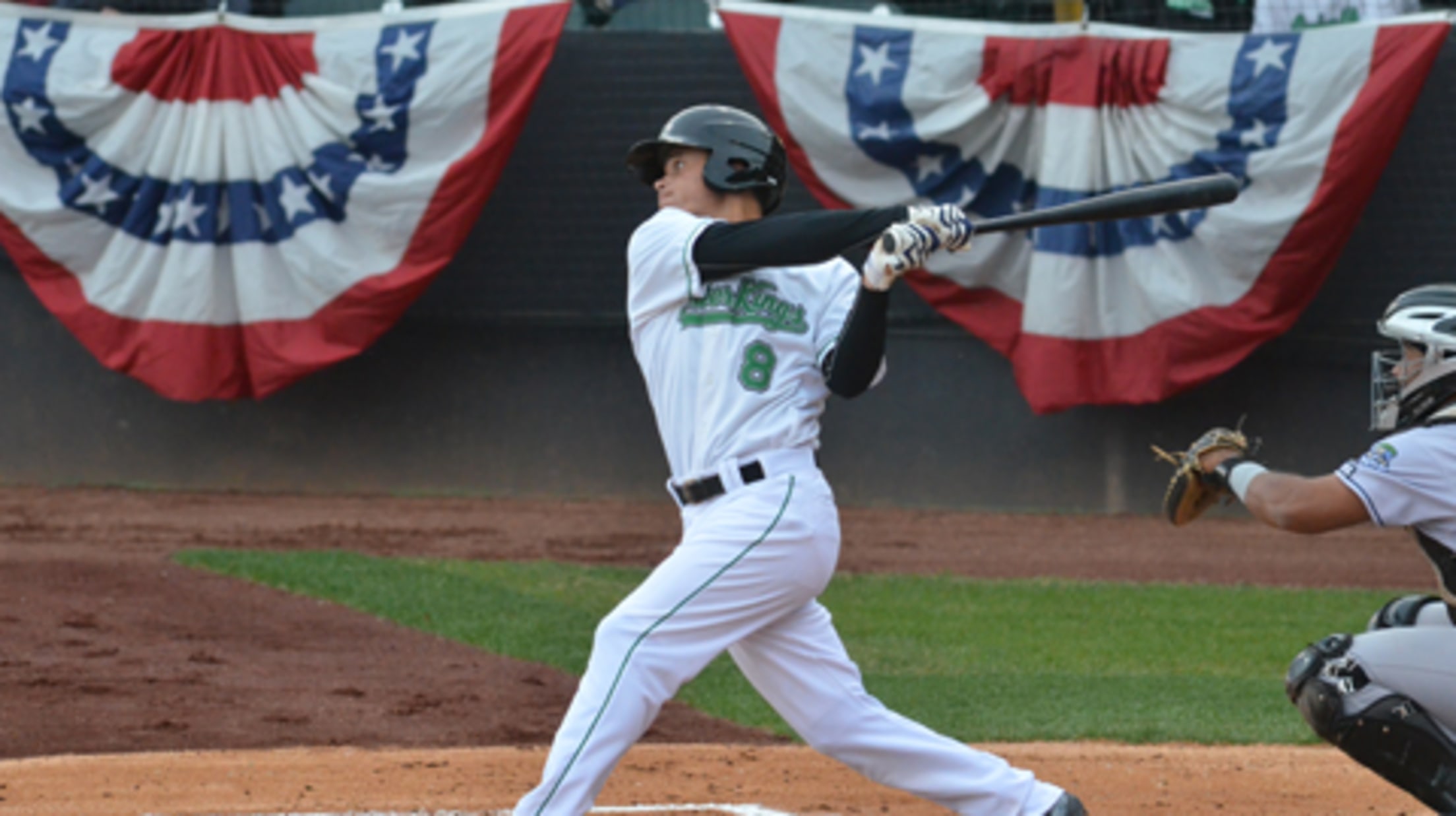 SOUTH BEND, IN (May 5-6, 2017) - One day was not enough for the Clinton LumberKings who fought the South Bend Cubs to a 6-6 tie through 18 innings on Friday night at Four Winds Field. The game concluded Saturday evening with the LumberKings falling to the Cubs, 7-6 in
Late Comeback Leads to Series Split
LumberKings go back-to-back with homers in 5-4 win