Golden rips three doubles for JetHawks
Rockies No. 30 prospect goes 4-for-5, drives in two runs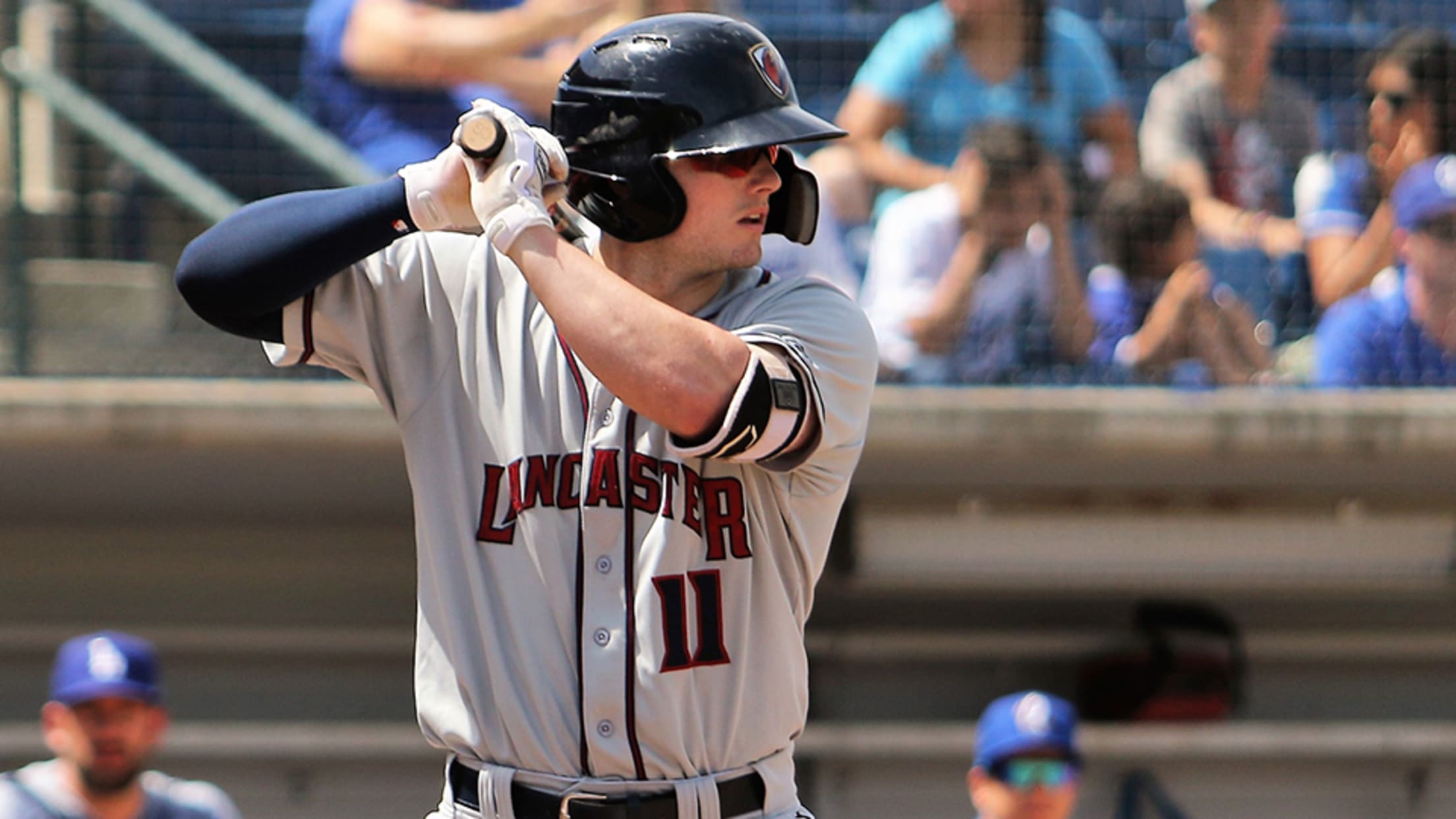 Sometimes all it takes to turn things around is the turn of a calendar page. Casey Golden ended April in a 1-for-29 funk. After a day off on Wednesday, he's notched six hits in his last 10 at-bats. Four of those came on Friday as the Rockies' No. 30 prospect tied his career
Rockies Prospect Primer: Rodgers ready
Star shortstop on doorstep of Major Leagues as 2019 opens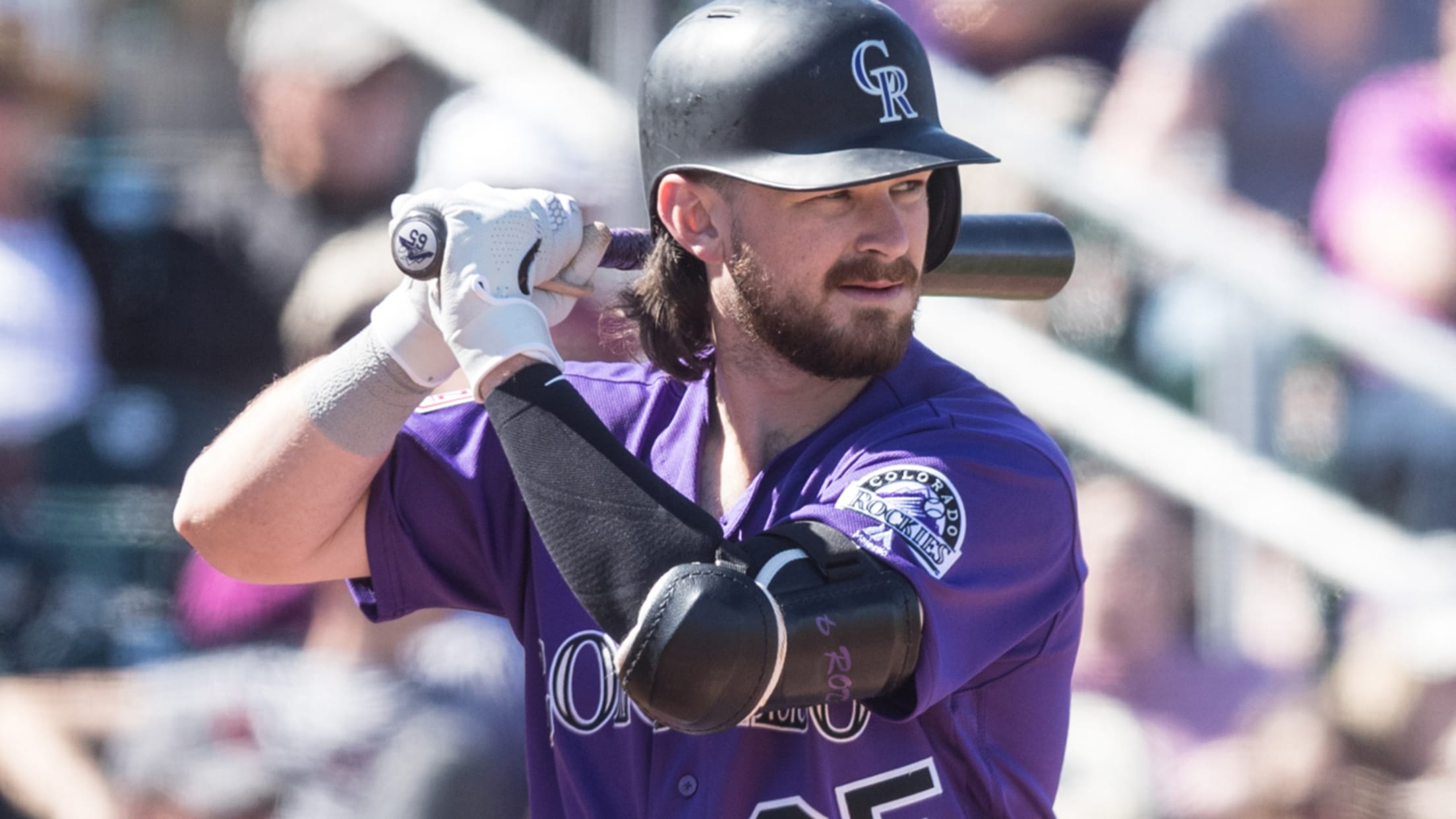 Some players are on the verge of stardom, others are entering a crucial phase of their development and still others are getting their first tastes of full-season ball. With the 2019 season approaching, MiLB.com takes a look at the most intriguing prospects from each MLB organization.Major League-ready: Brendan Rodgers, SSA
Fuentes, Golden shine in Rockies system
Dynamic offensive talent abounds in versatile Colorado ranks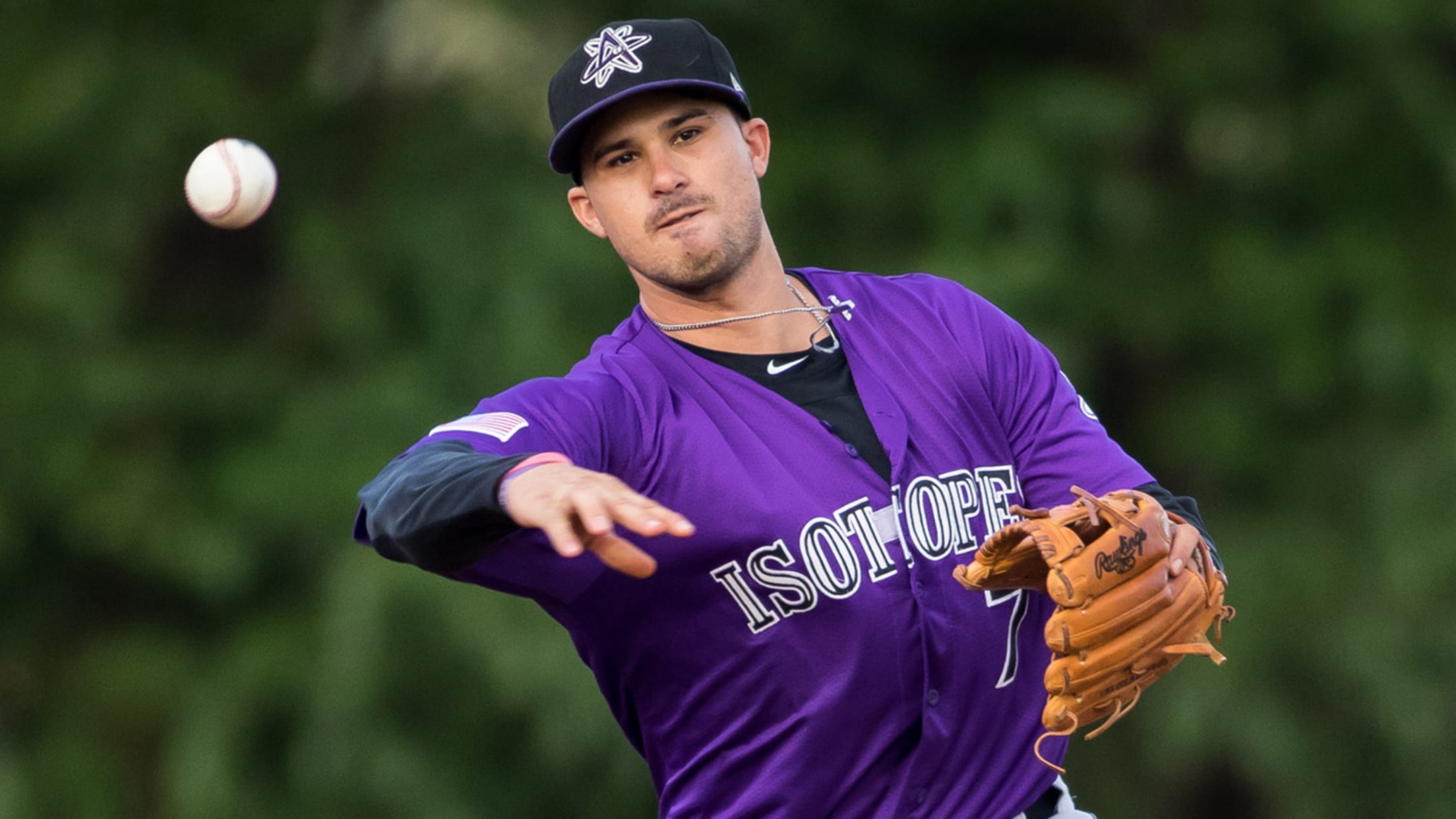 Each offseason, MiLB.com goes position by position across each system and honors the players -- regardless of age or prospect status -- who had the best seasons in their organization. Click here to locate your favorite club.For the first time in franchise history, the Rockies have reached the postseason in consecutive
MiLB announces August Players of the Month
13 of the 16 league honorees are 23 years old or younger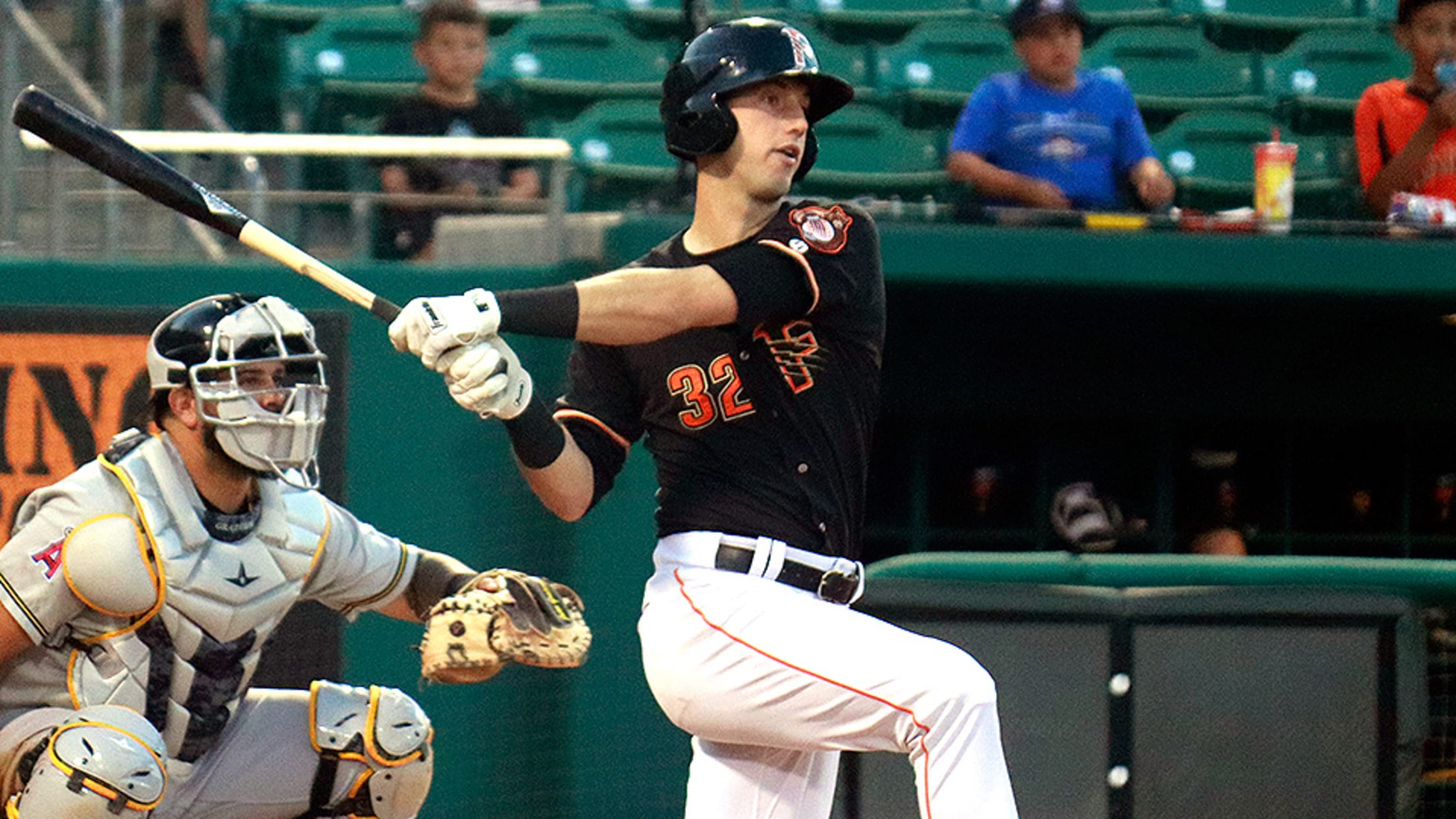 ST. PETERSBURG, Fla. -- Minor League Baseball today announced the Player of the Month Award winners for each of the 16 leagues for the month of August. Each winner will receive an award from Minor League Baseball in recognition of the honor.Scranton/Wilkes-Barre RailRiders (Yankees) right-hander Michael King went 3-0 with
Golden, Reyes among SAL honorees
Asheville outfielder, Greenville right-hander headline All-Star list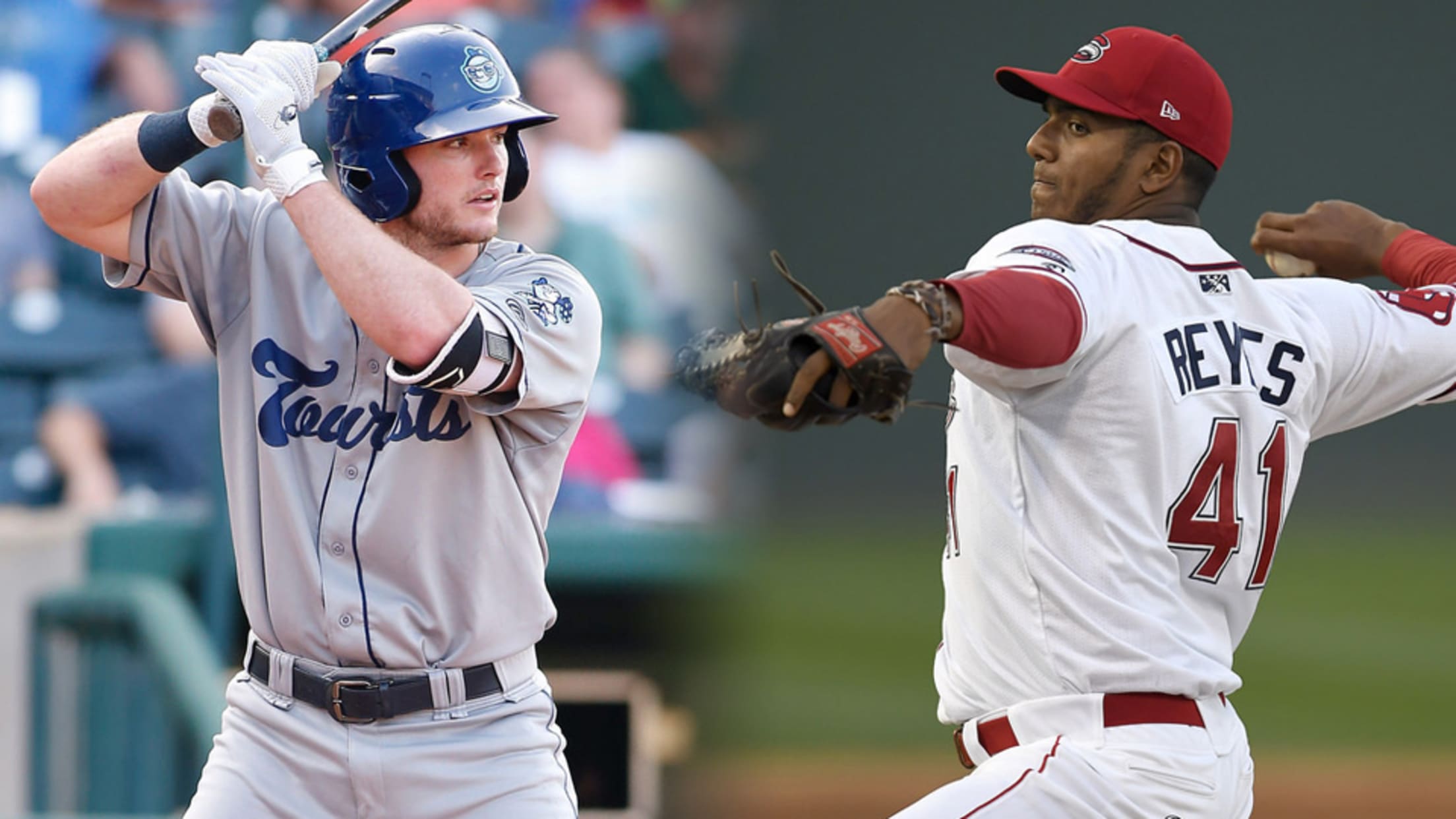 The South Atlantic League is one of two Class A circuits where Minor Leaguers can get their first tastes of full-season ball. On Tuesday, that taste got a whole lot sweeter for some Sally League players.MVP Casey Golden (Asheville), Most Outstanding Pitcher Denyi Reyes (Greenville) and Most Outstanding MLB Prospect
Golden belts way into share of homer lead
Rockies outfielder smacks two long balls, has 31 for Tourists
Throughout the 2018 season, Casey Golden has resided under the radar as an unranked prospect. As the budding Rockies outfielder continues to rake, he's becoming tougher to miss.Golden grabbed a share of the five-way Minor League home run lead, bashing his 30th and 31st long balls of the season, as
Reds' Garcia garners first weekly award
Cincinnati's No. 14 prospect hit .448 with two homers for Dayton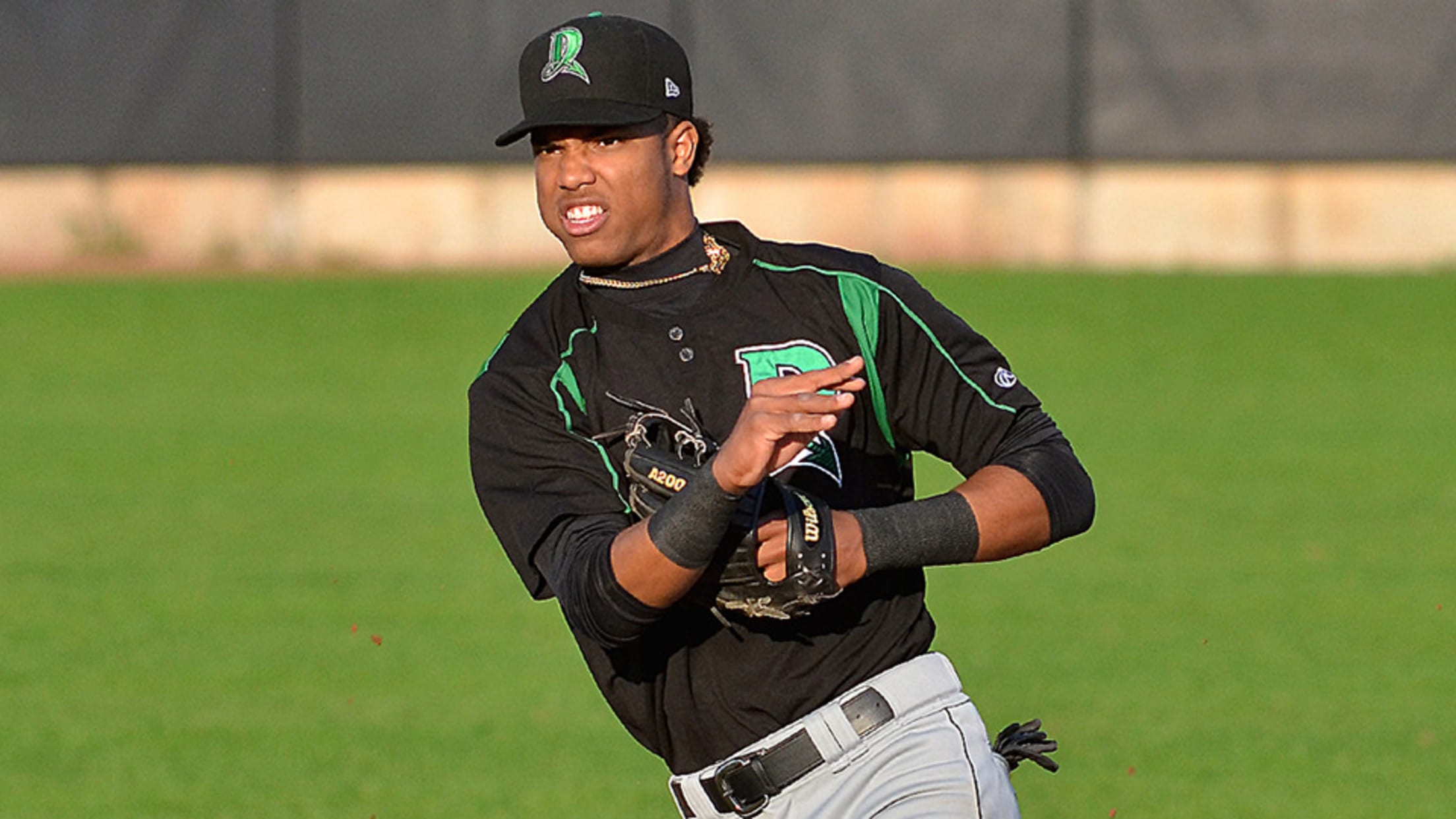 Jose Garcia entered the 2018 season as the $5 million man. It's taken some time, but he's starting to show why the Reds paid a high price to sign him out of Cuba in June 2017. Cincinnati's No. 14 prospect has been named Midwest League Offensive Player of the Week
Golden, Tourists complete series sweep
Siler City native hits 7th HR in 14 games vs Hoppers
GREENSBORO, N.C. (August 13, 2018) -- The Grasshoppers offense struggled to string hits together in a 7-1 loss to the Asheville Tourists on Monday afternoon at First National Bank Field. Asheville completed a sweep of the 4-game series while Greensboro (21-26 Second Half, 55-61 Overall) dropped its sixth straight game,
Golden's opportunity: Local collects 3 hits
Siler City native blasts 465-foot homer in Tourists win
GREENSBORO, N.C. (July 16, 2018) -- Asheville outfielder Casey Golden continued his impressive play while leading the visiting Tourists to a 12-1 win over the Greensboro Grasshoppers on Monday at First National Bank Field. The Siler City native belted his third home run in two days as the Tourists collected
Who's the Bos? Tourist collects 4 hits
Boswell, Golden each homer twice in Asheville route
GREENSBORO, N.C. (July 15, 2018) -- Bret Boswell and Casey Golden each belted a pair of home runs for the visiting team as part of the Tourists' 6-homer game as the Grasshoppers fell 13-6 on Sunday afternoon at First National Bank Field. Greensboro (45-47, 11-12 Second Half) allowed runs in
Grizzlies' Reed wins 2017 Bauman Award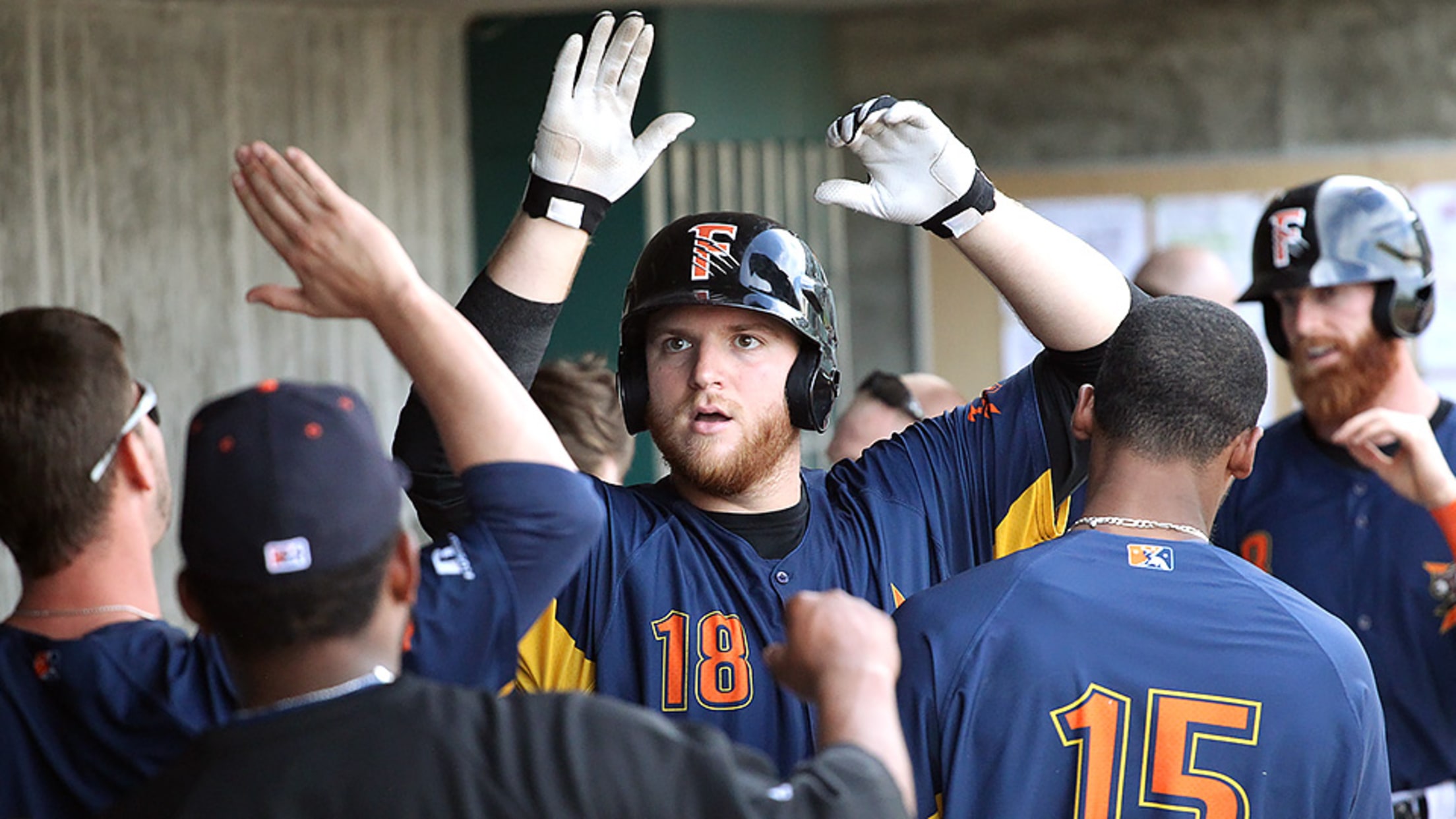 ST. PETERSBURG, Fla. -- Minor League Baseball today named Fresno Grizzlies first baseman A.J. Reed the winner of the 2017 Joe Bauman Award, presented by Musco Sports Lighting. Reed will be honored at the Baseball Winter Meetings. in Orlando, Florida, this December with a trophy and a check for $6,800,
Rockies' Golden keeps up home run binge
Colorado outfield prospect hits third, fourth dingers in three days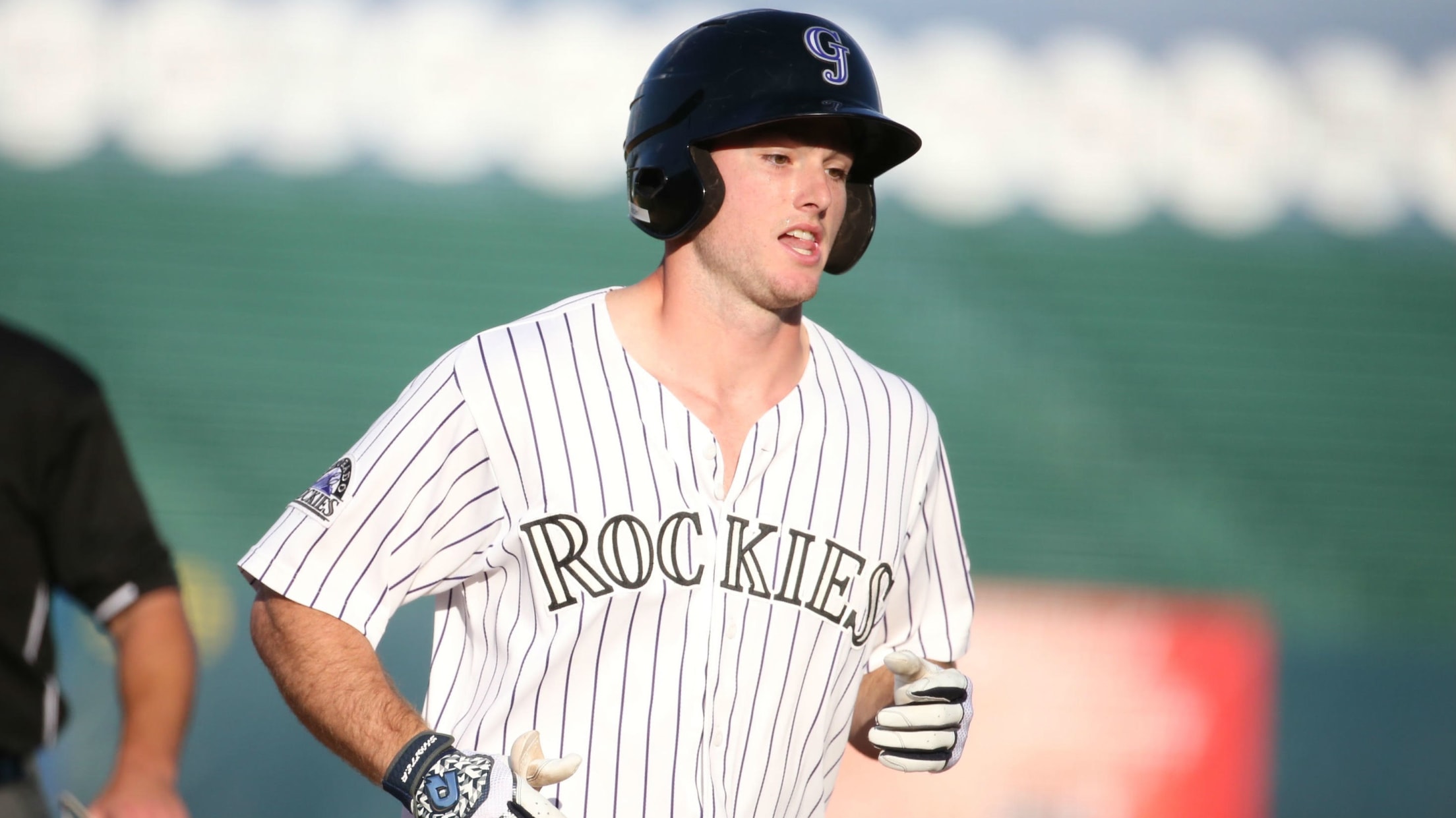 Casey Golden discovered his power stroke in his final season in college. He has kept right on mashing in the pros.The Colorado outfield prospect produced his second two-homer game in three nights, plating five runs in Rookie-level Grand Junction's 11-5 defeat of Missoula on Thursday at Ogren Park Allegiance Field.
Grand Junction's Golden belts two homers
Colorado prospect drives in six on second straight three-hit night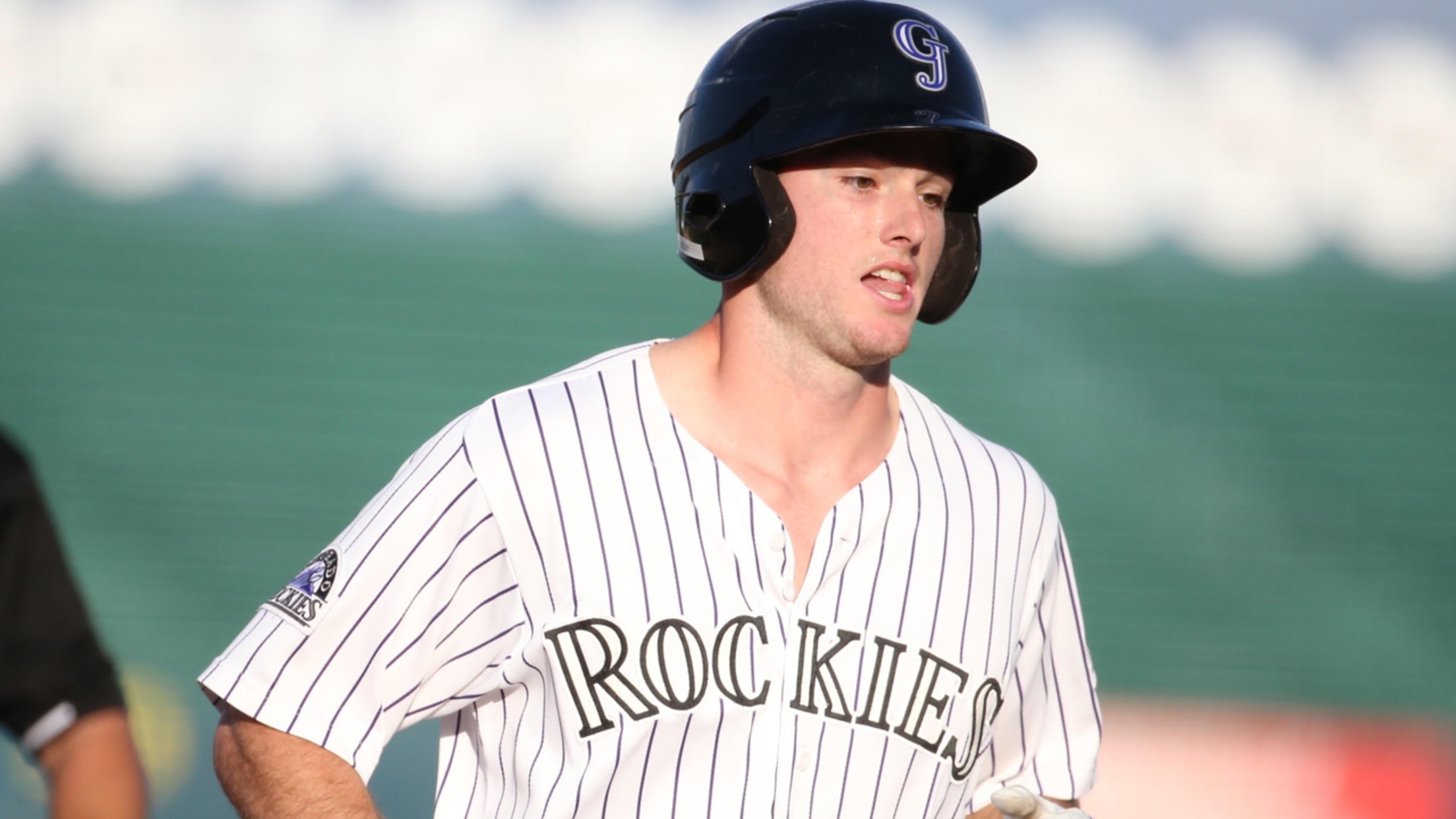 After his first 14 professional games, Casey Golden may have been a .189 hitter, but he wasn't frustrated. And the last two days have shown why.The Colorado outfield prospect registered his first career multi-homer game on his second straight three-hit night, driving in a career-high six runs as Rookie-level Grand