Toolshed: Handicapping NL Rookie of the Year race
Cronenworth, Bohm, Williams lead crowded field on senior circuit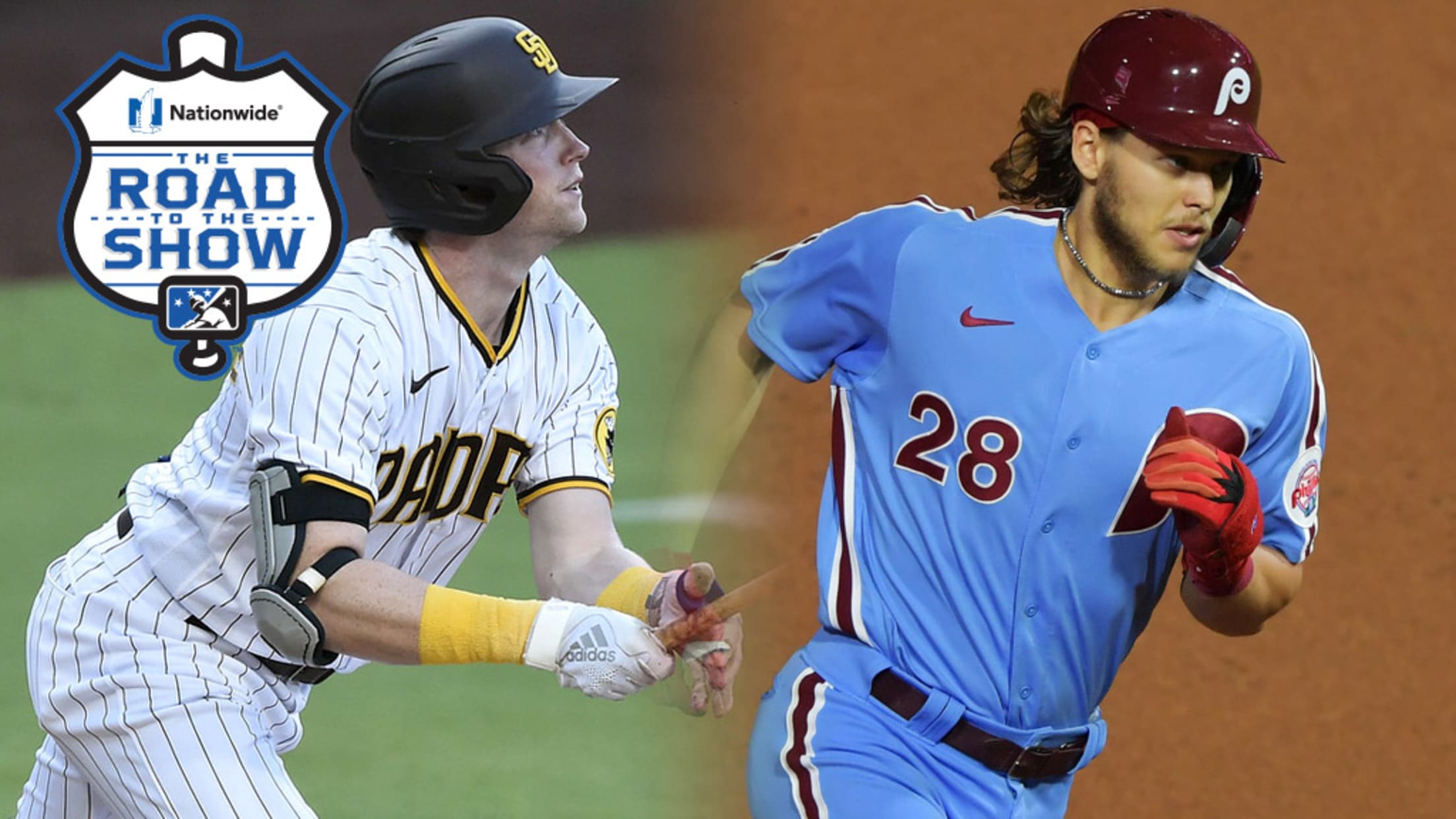 Sunday brings the end of the 2020 Major League regular season already, meaning potential award contenders have one final weekend to prove themselves to BBWAA voters. Without a Minor League season, most prospect fiends only have had the Rookie of the Year races in the American and National Leagues to
May makes Dodgers history in baseball's return
L.A.'s No. 2 prospect first rookie to start club's opener since '81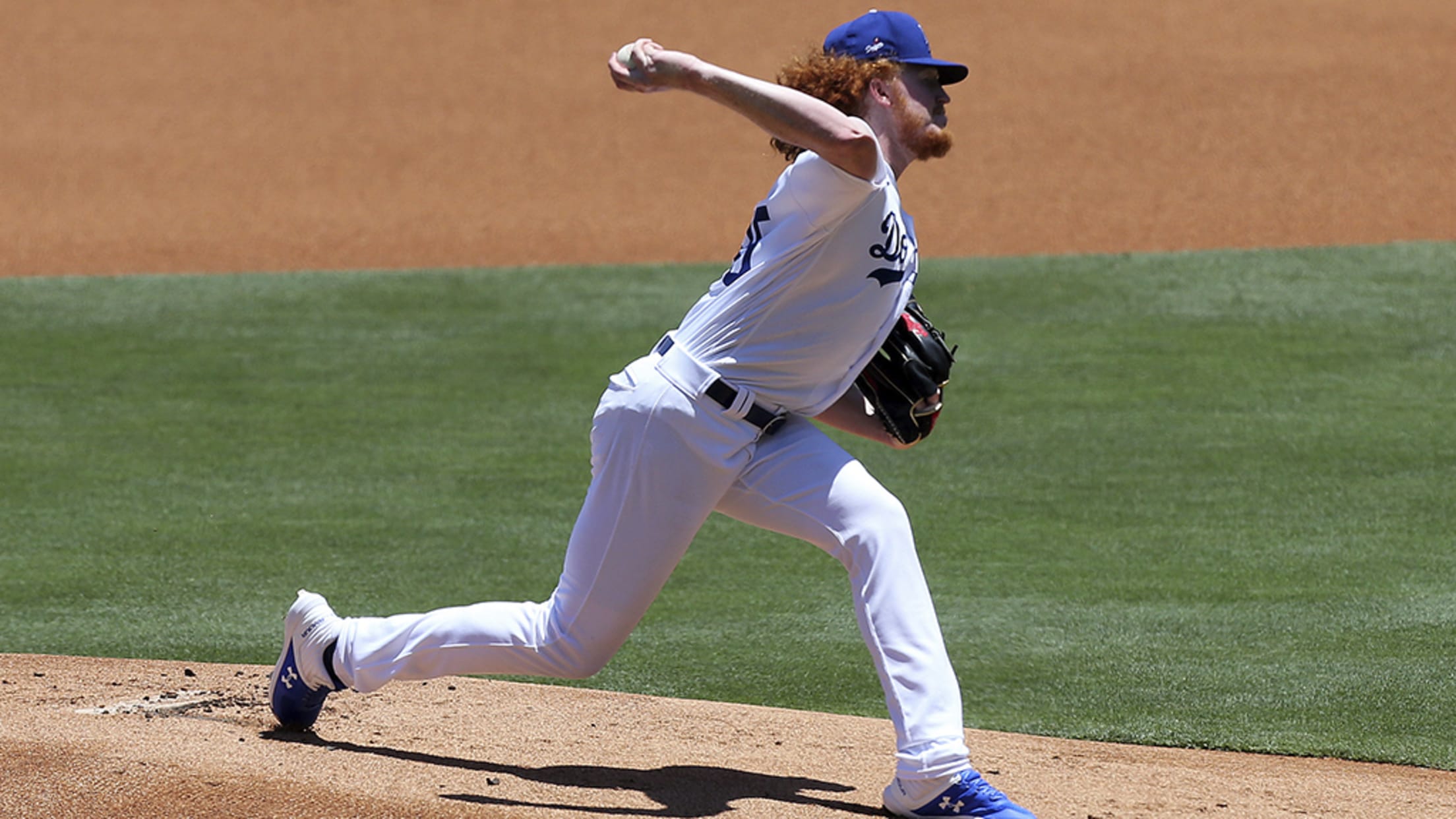 It was May Day in Los Angeles on Thursday. After ace Clayton Kershaw was scratched just hours before his scheduled Opening Day start due to back stiffness, the Dodgers called on rookie Dustin May to take the hill against the Giants, and the 22-year-old -- who was reassigned earlier in
Cream of the crop opening 2020 in the Majors
Best Minors has to offer ready to take their shots in the bigs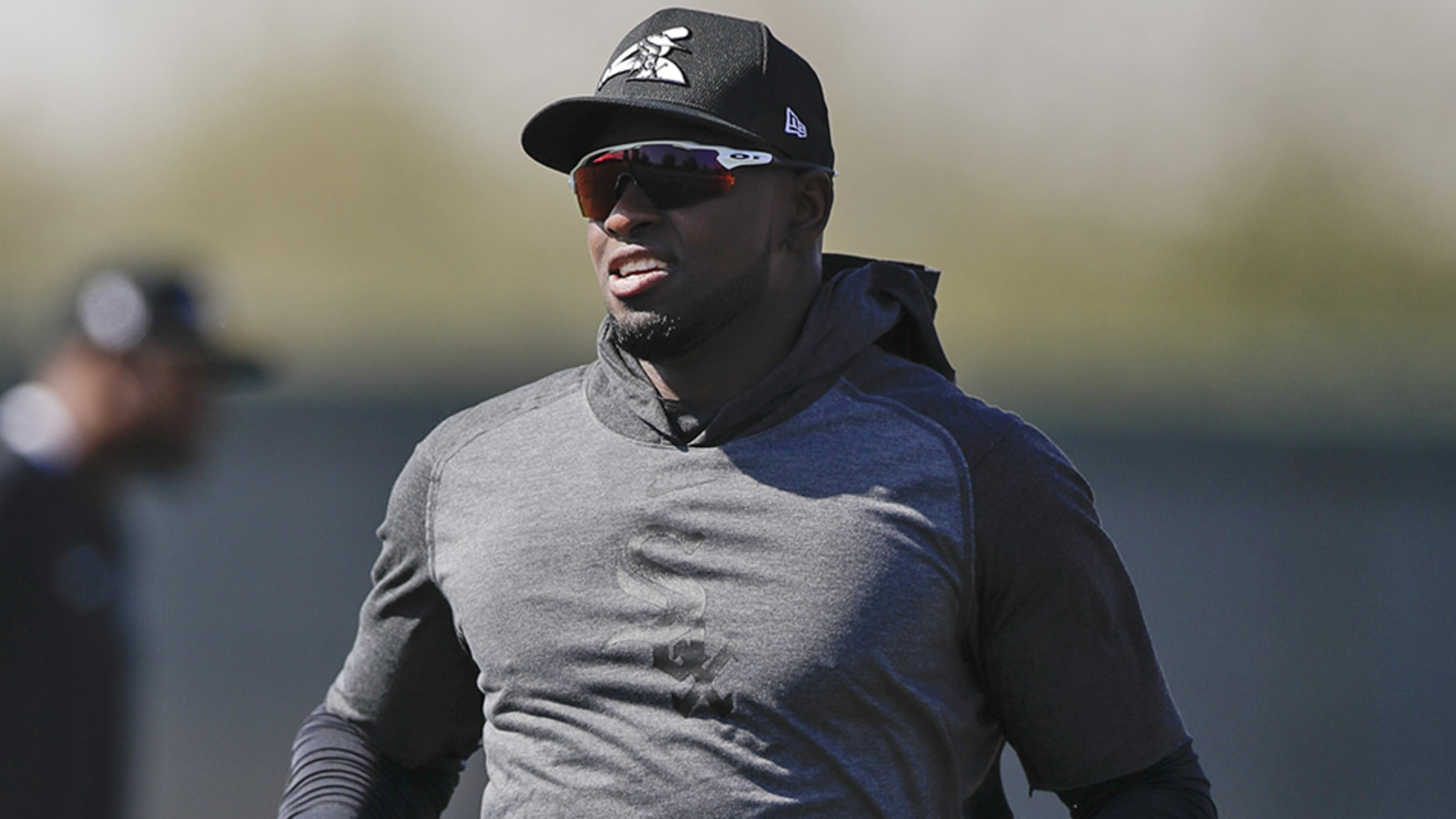 The kids are all grown up. Some of the best and brightest prospects baseball has to offer have found their way onto Major League rosters for the opening of the 2020 season. In a sport in which players are conditioned to pace themselves for a six-month marathon, the 60-game schedule
Prospects in the Dodgers' 2020 player pool
Dodgers boast five top-100 prospects on summer roster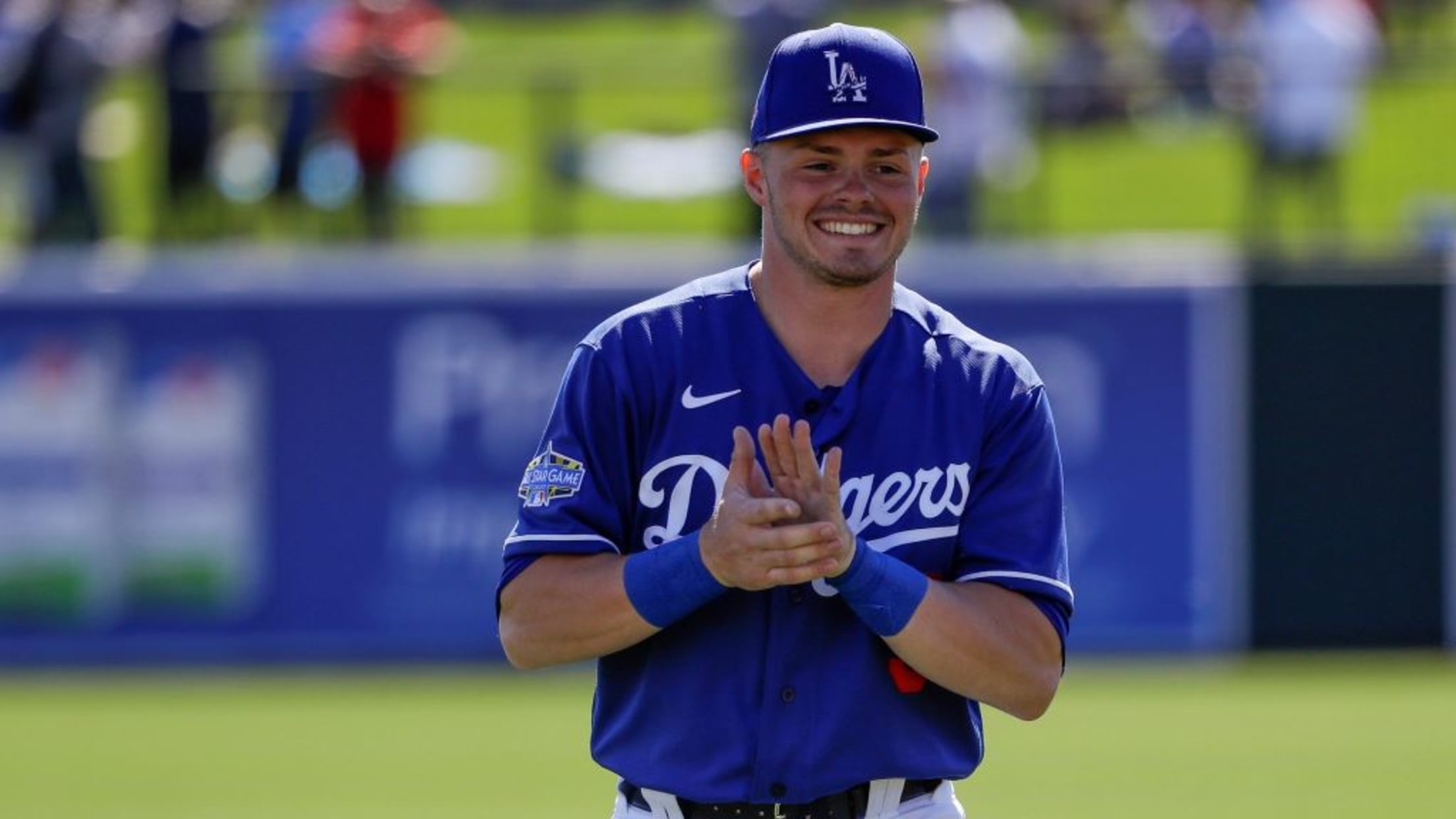 As part of the new rules for the 2020 Major League season, each of the 30 organizations will maintain a 60-man player pool for the duration of the campaign. Some members of the player pool will feature on the active Major League roster while others will work out at an
Toolshed: 2016 Draft retrospective
Uncertainty at top, deep Dodgers haul defines class four years later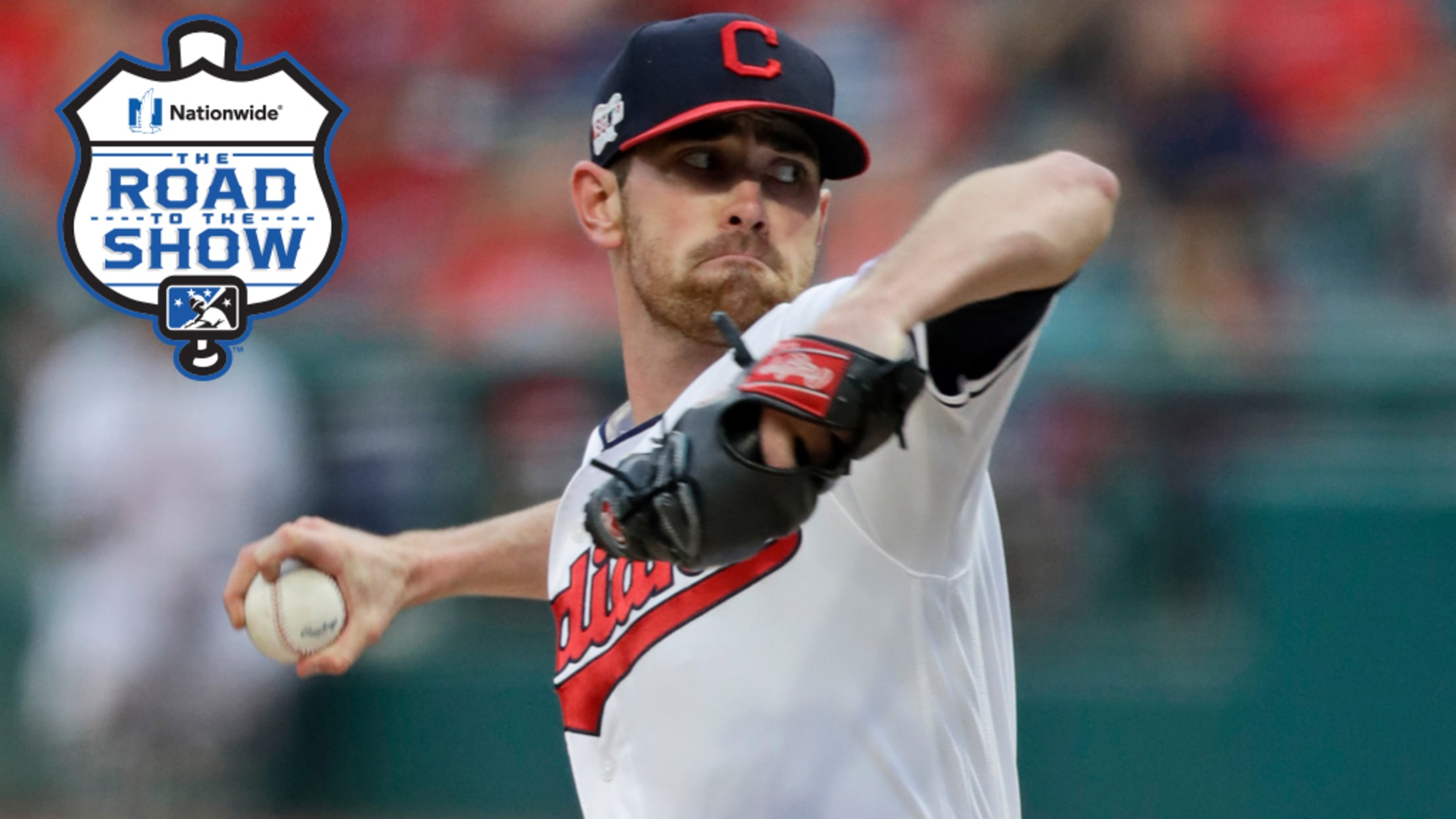 The 2020 First-Year Player Draft is coming, and without regular-season baseball being played yet due to the coronavirus pandemic, it could be the first big Major League Baseball event of the summer. The 2020 edition is likely to be held on June 10 and be as little as five rounds,
Toolshed dream lineup: The 22-year-olds
Big names like Lux, Robert, Rutschman crowd hypothetical roster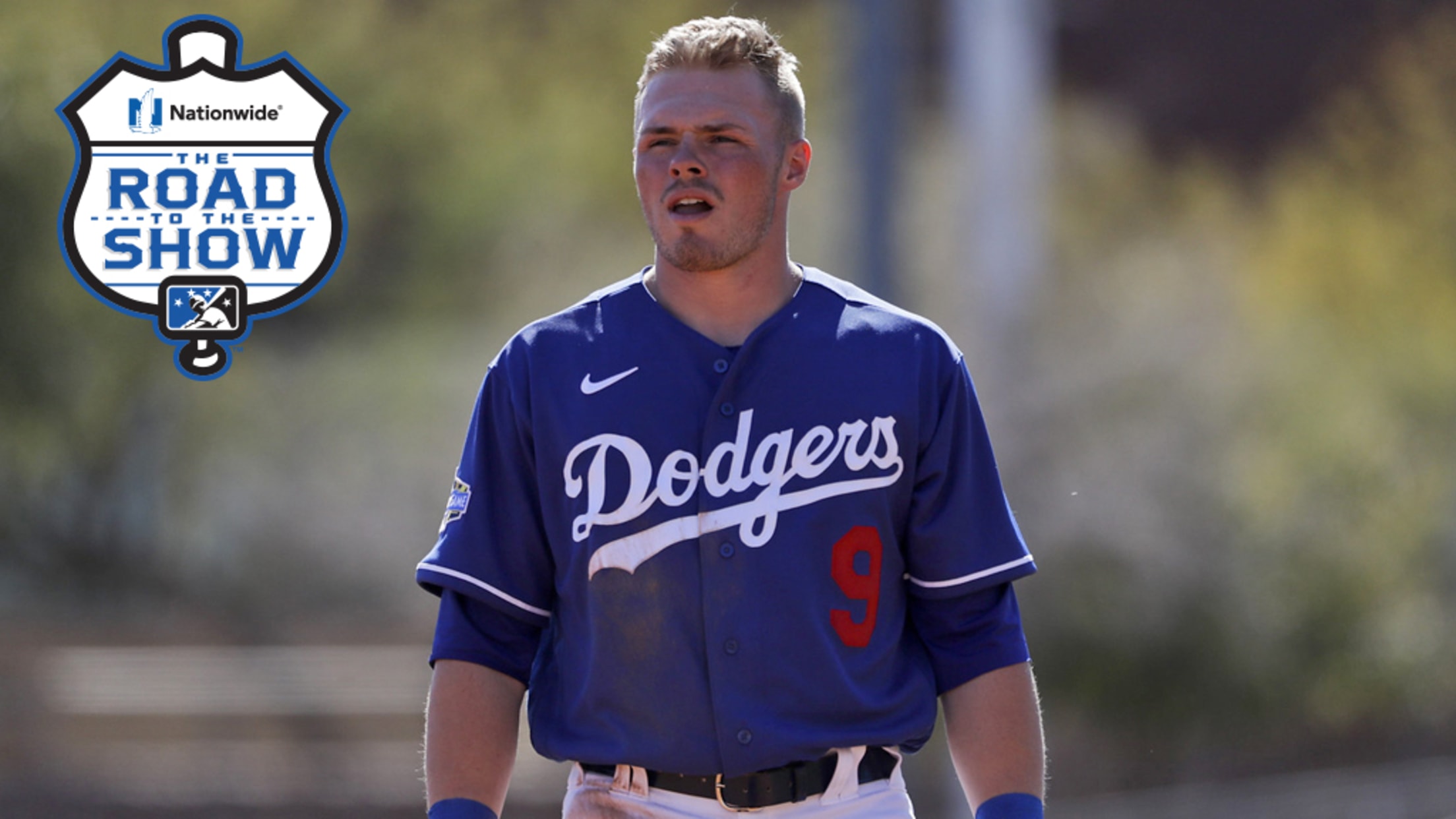 There may be no Minor League Baseball games yet, but that's not going to stop us from dreaming about lineups.In the coming weeks, Toolshed will craft the best possible prospect lineups, sorted by age. The opening edition focused on teenagers, the second looked at 20-year-olds and last week's featured 21-year-olds. This time, we
Fans' guide to the best 2019 MiLB.TV games
From Mize to May, 10 standout performances to relive right now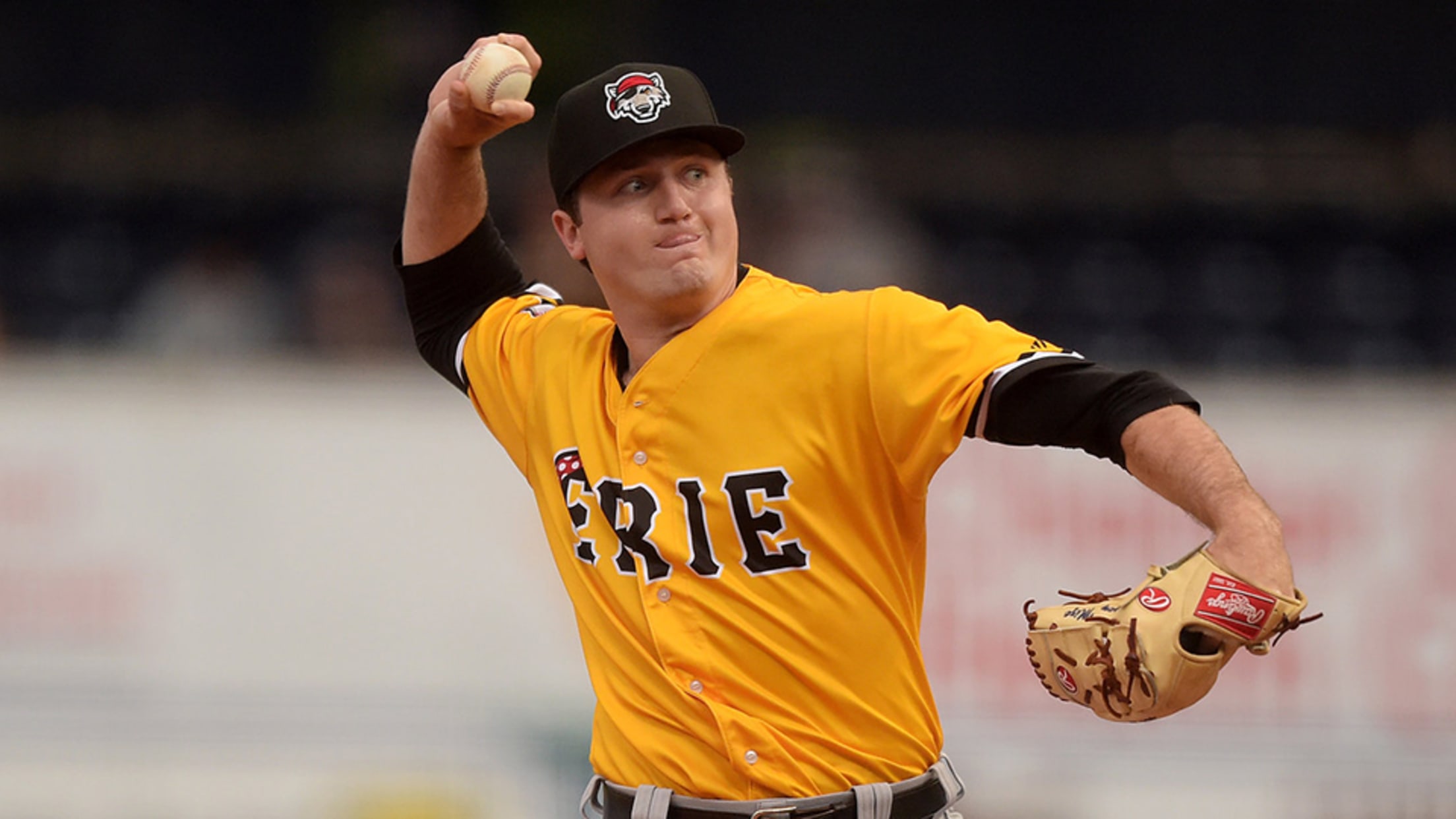 No-hitters. One game, one man, four home runs -- and a cycle. Epic entertainment.The 2019 Minor League Baseball season was full of amazing performances by individuals and teams alike. Now you can rewatch all these feats with a free MiLB.TV preview! (Non-subscribers will only need to create a MiLB.com account
May day: Dodgers call up No. 2 prospect
Report: right-hander to make Major League debut on Friday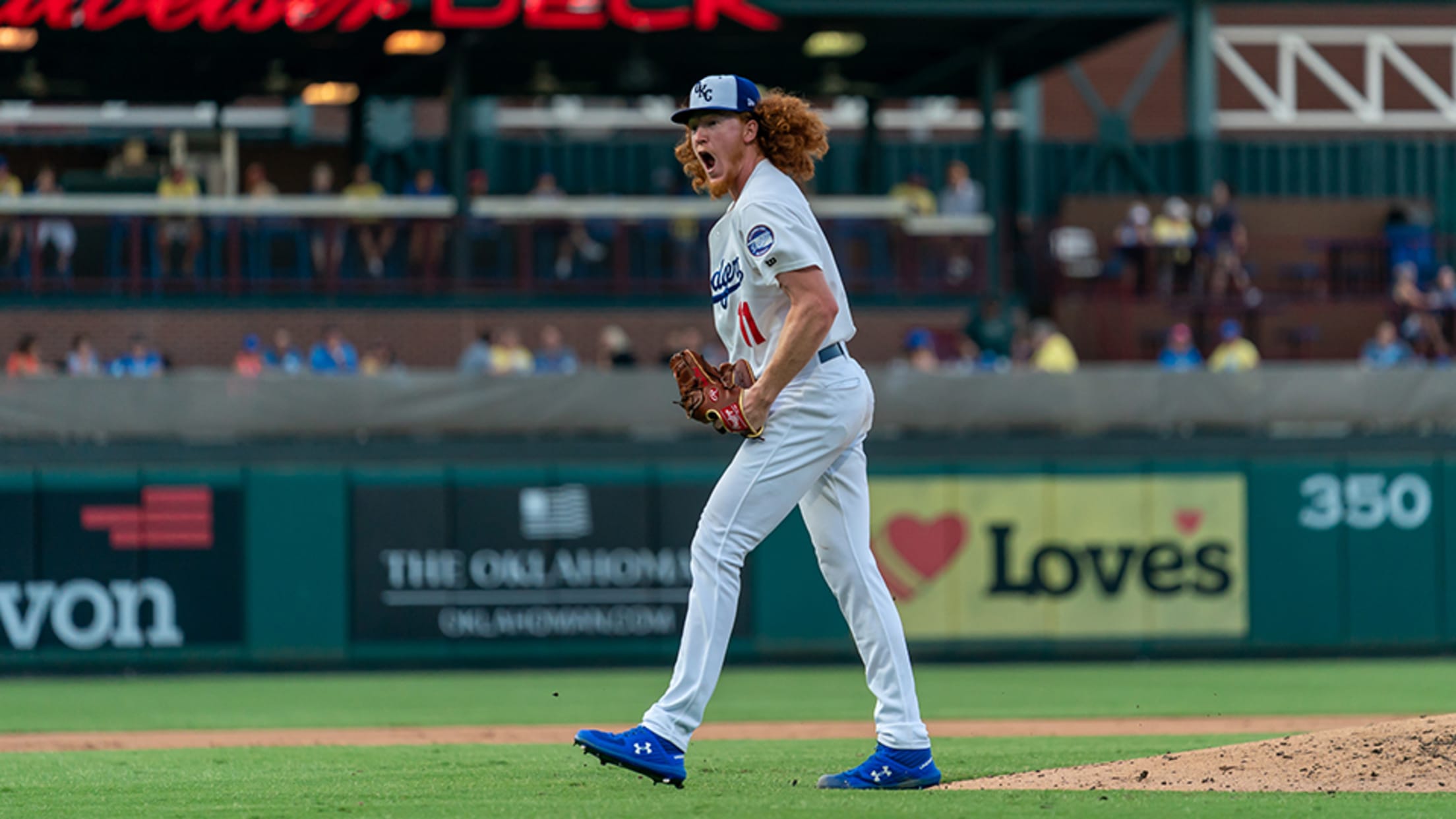 The Dodgers are making a big splash to give their Major League roster a boost, but the help is coming from within the organization. Right-hander Dustin May, MLB.com's No. 35 overall prospect, is on his way to the big leagues and will make his debut on Friday against the Padres, ESPN's
With plenty of support, May cruises
Dodgers No. 3 prospect turns in first scoreless Triple-A start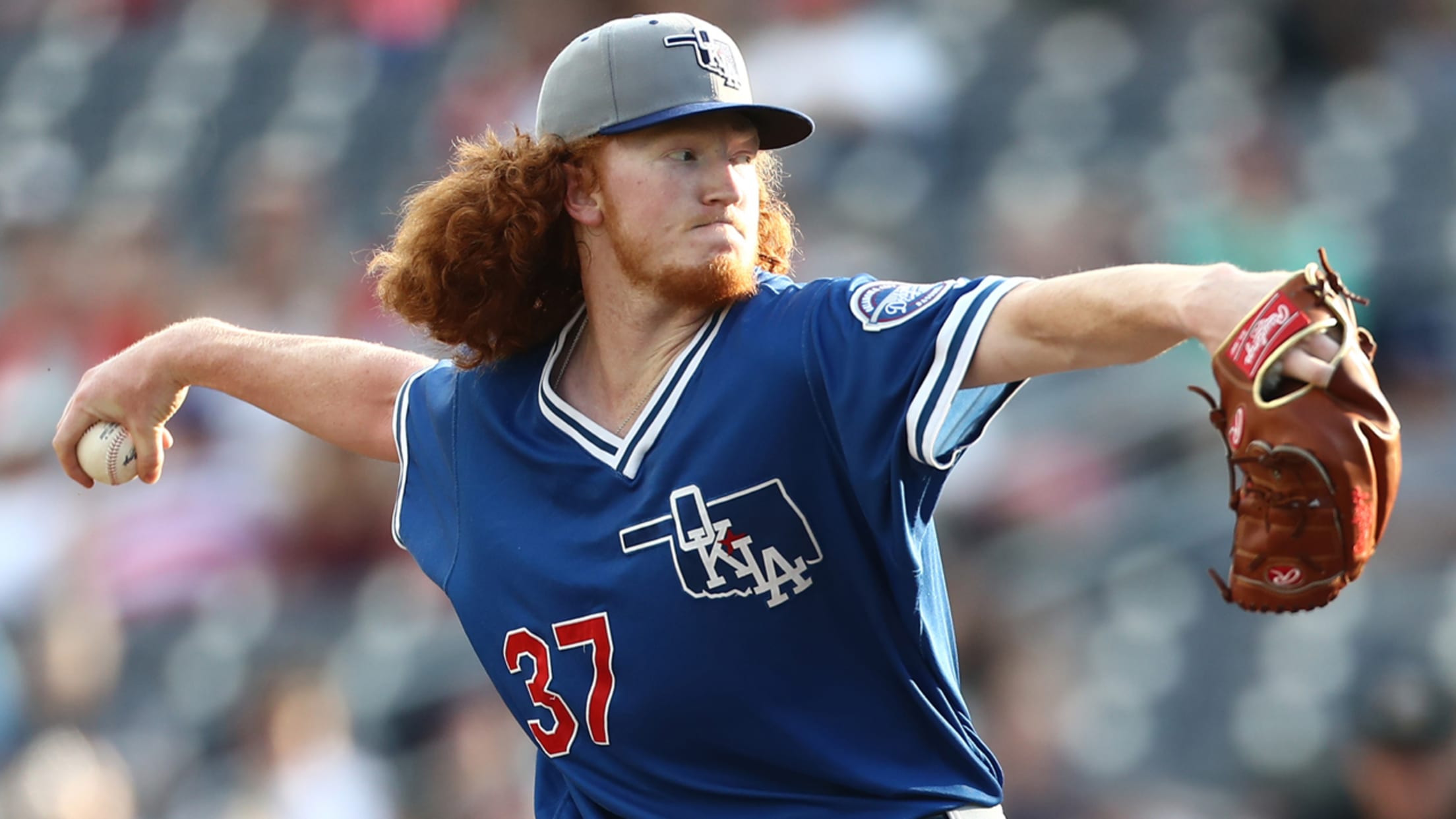 On a night when his offense rolled up 19 hits, Dustin May might have shined brightest.MLB.com's No. 50 overall prospect posted his first scoreless start at Triple-A, allowing three hits over six innings, as Oklahoma City drubbed Nashville, 16-1. He struck out four and walked one."Tonight, I kind of had
2019 Futures Game prospects ready to shine
MiLB.com writers pick their players to watch Sunday in Cleveland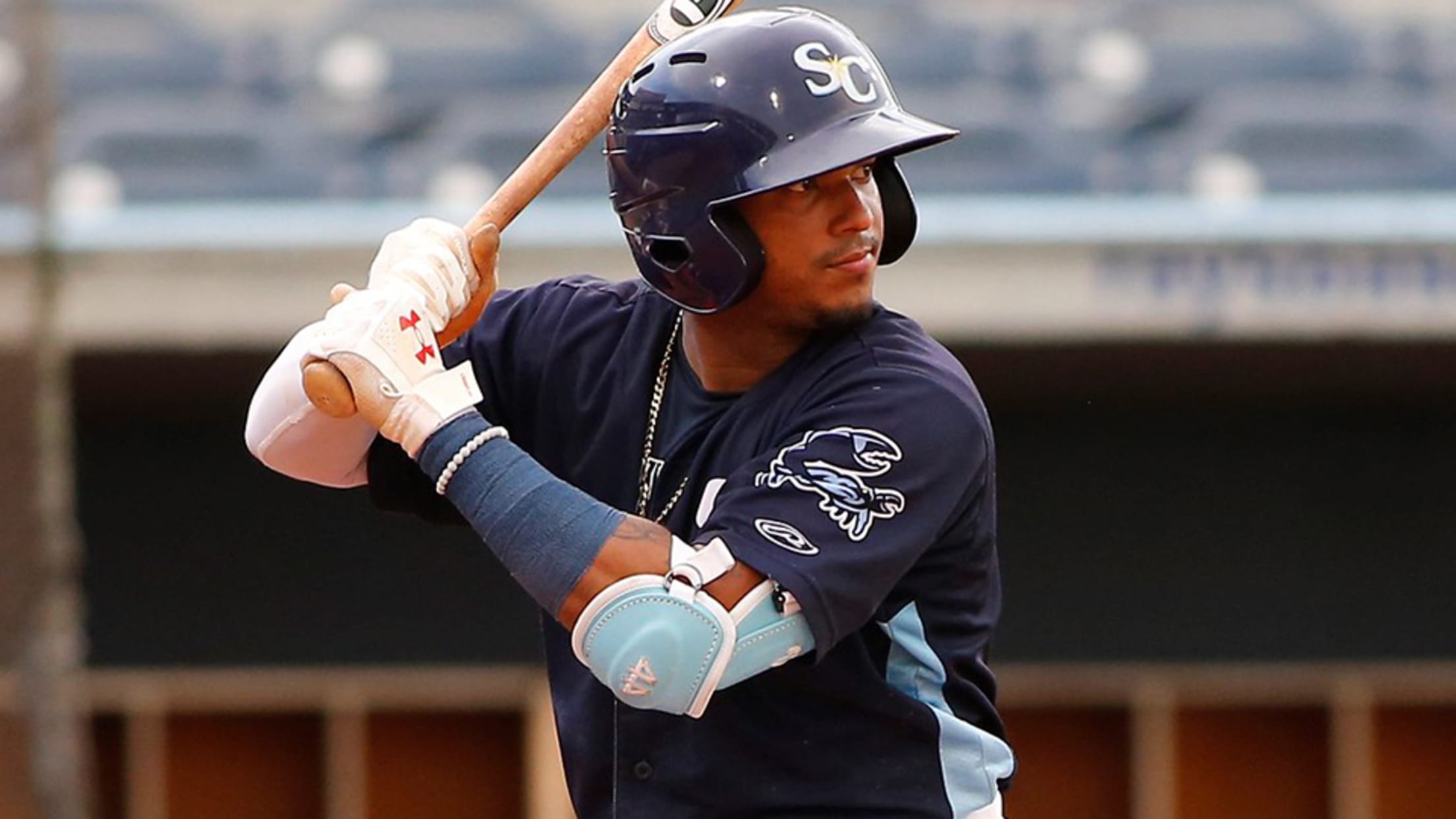 The All-Star Futures Game is Sunday at Cleveland's Progressive Field, and MiLB.com writers are excited. Below are their picks for the top players, divided by American League and National League rosters, to watch in what will surely be another exciting prospect showcase. Players are listed in order of their rank
Dodgers promote Lux, May to OKC
Two Top-100 prospects making jump after being Texas All-Stars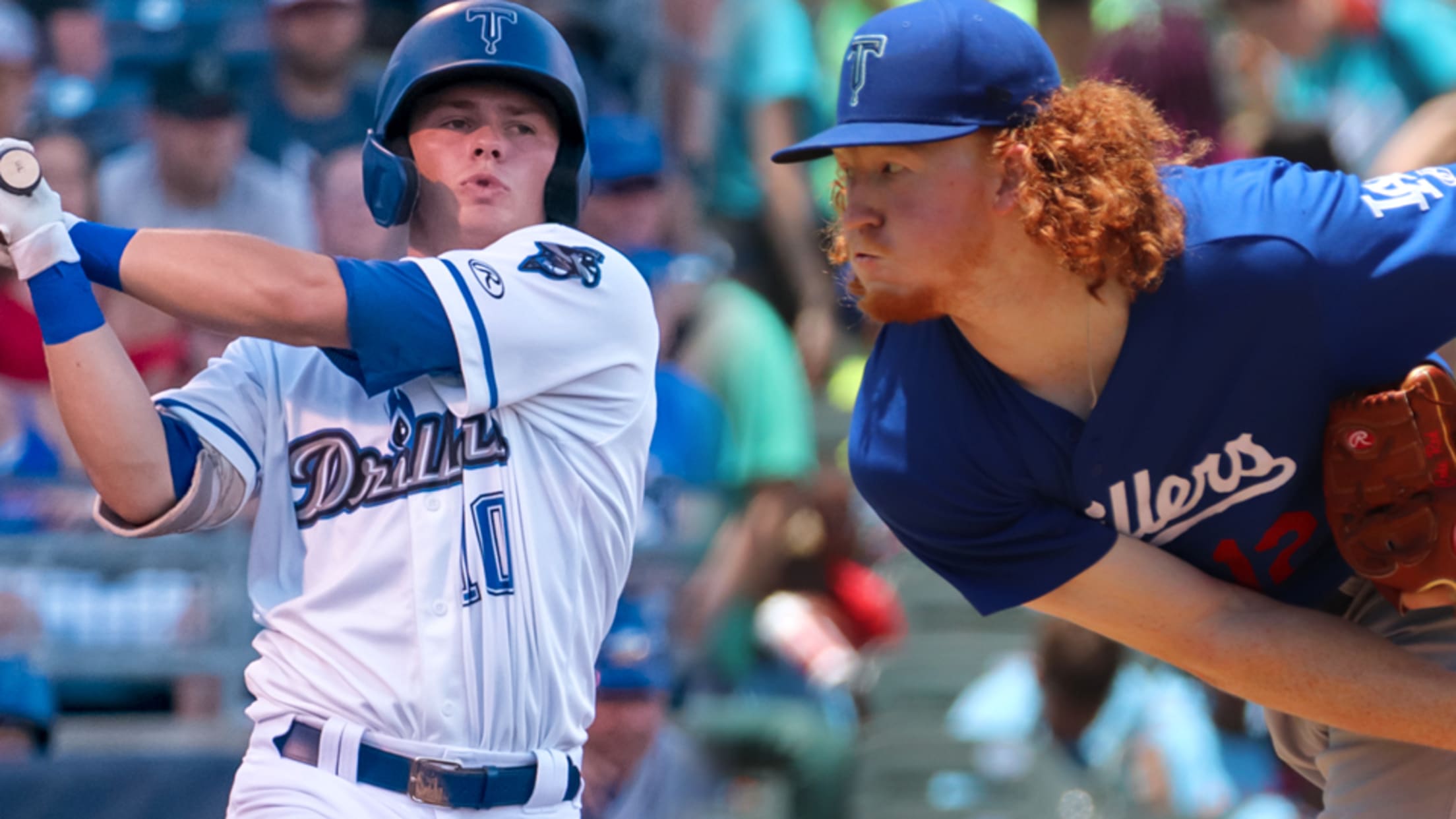 One of the best hitters in Double-A and one of the level's most promising pitchers will now get their chance to show what they can do with Triple-A baseballs.The Dodgers are promoting No. 31 overall prospectGavin Lux and No. 51 Dustin May from Double-A Tulsa to Triple-A Oklahoma City, Los
Thunder's Garcia earns Pitcher of the Week
No. 4 Yankees prospect matched Minors season high with 15 K's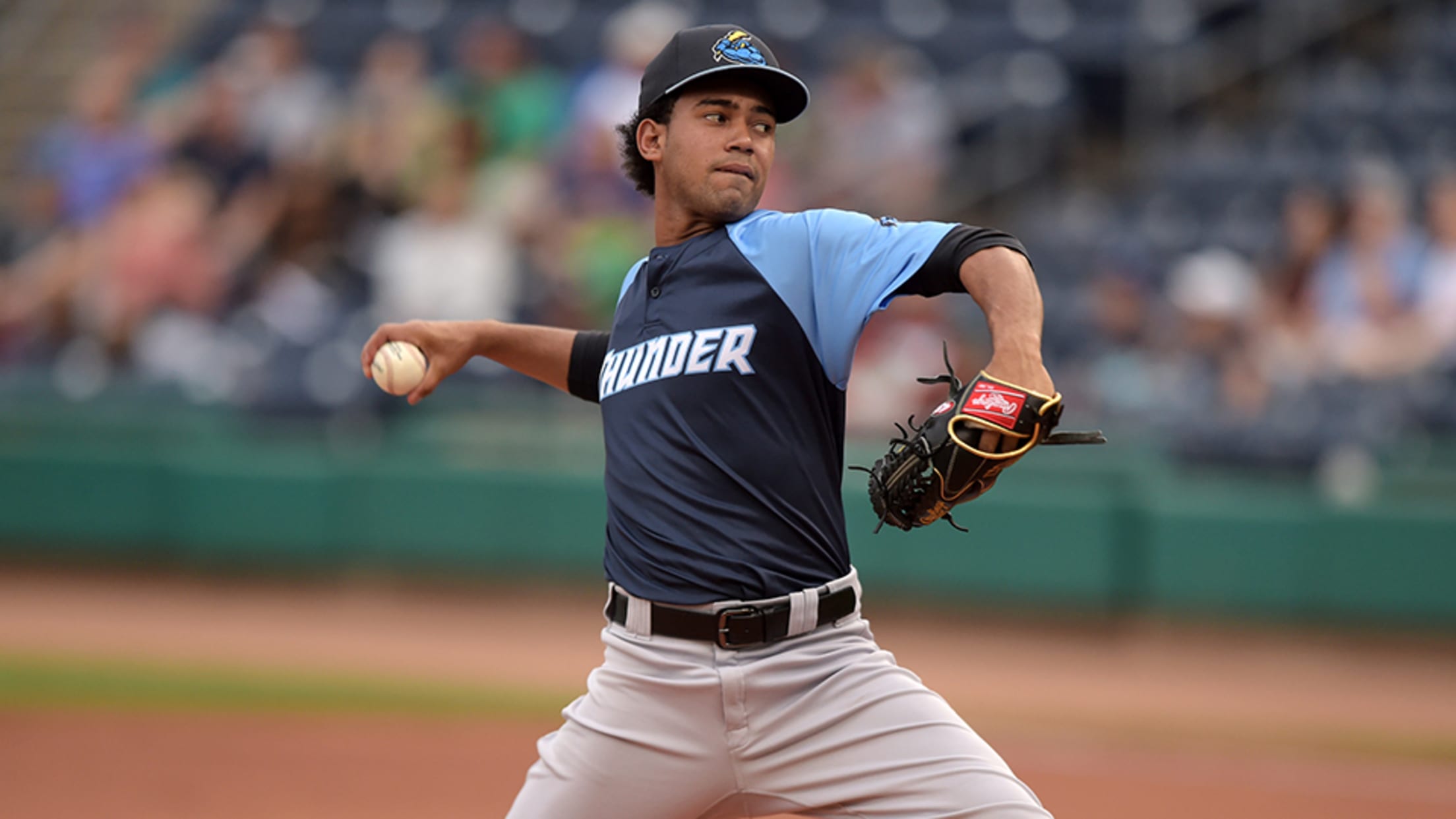 Wherever Deivi Garcia has been on the mound this season, he's proven to be dominant with a penchant for strikeouts. He checked off the boxes again last week. The fourth-ranked Yankees prospect was named Eastern League Pitcher of the Week after tying the Minor League season high with 15 strikeouts
May strikes out career-high 14 for Drillers
Dodgers No. 3 prospect allows two hits in seven shutout innings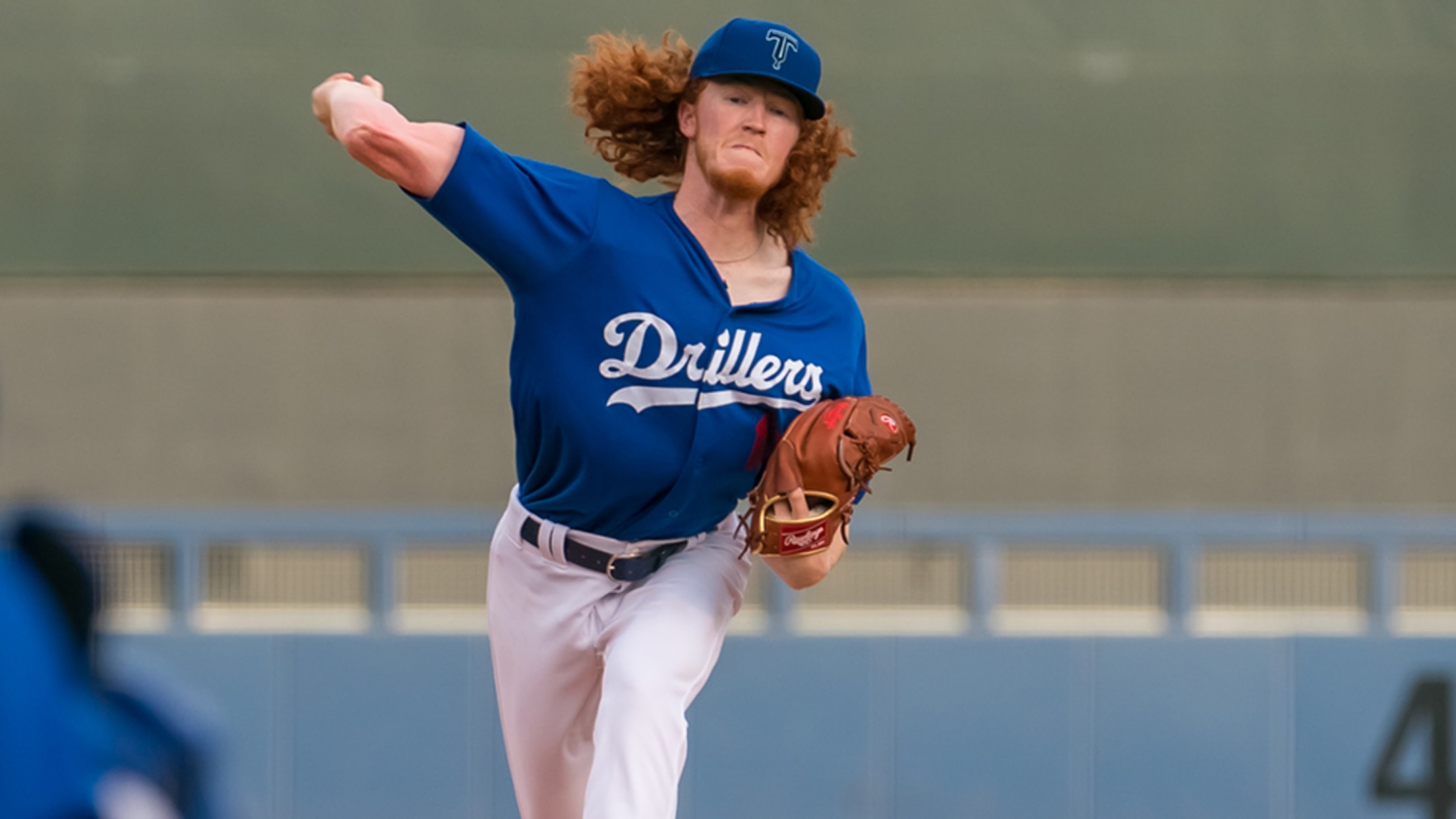 Dustin May was nothing short of magnificent on Saturday -- and he needed to be at his best.The Dodgers' No. 3 prospect recorded a career-high 14 strikeouts and gave up two hits over seven scoreless innings before Double-A Tulsa walked off with a 2-1, 10-inning win over Amarillo at ONEOK Field.
Texas All-Star rosters feature loaded North
Six Top-100 prospects representing one division on June 25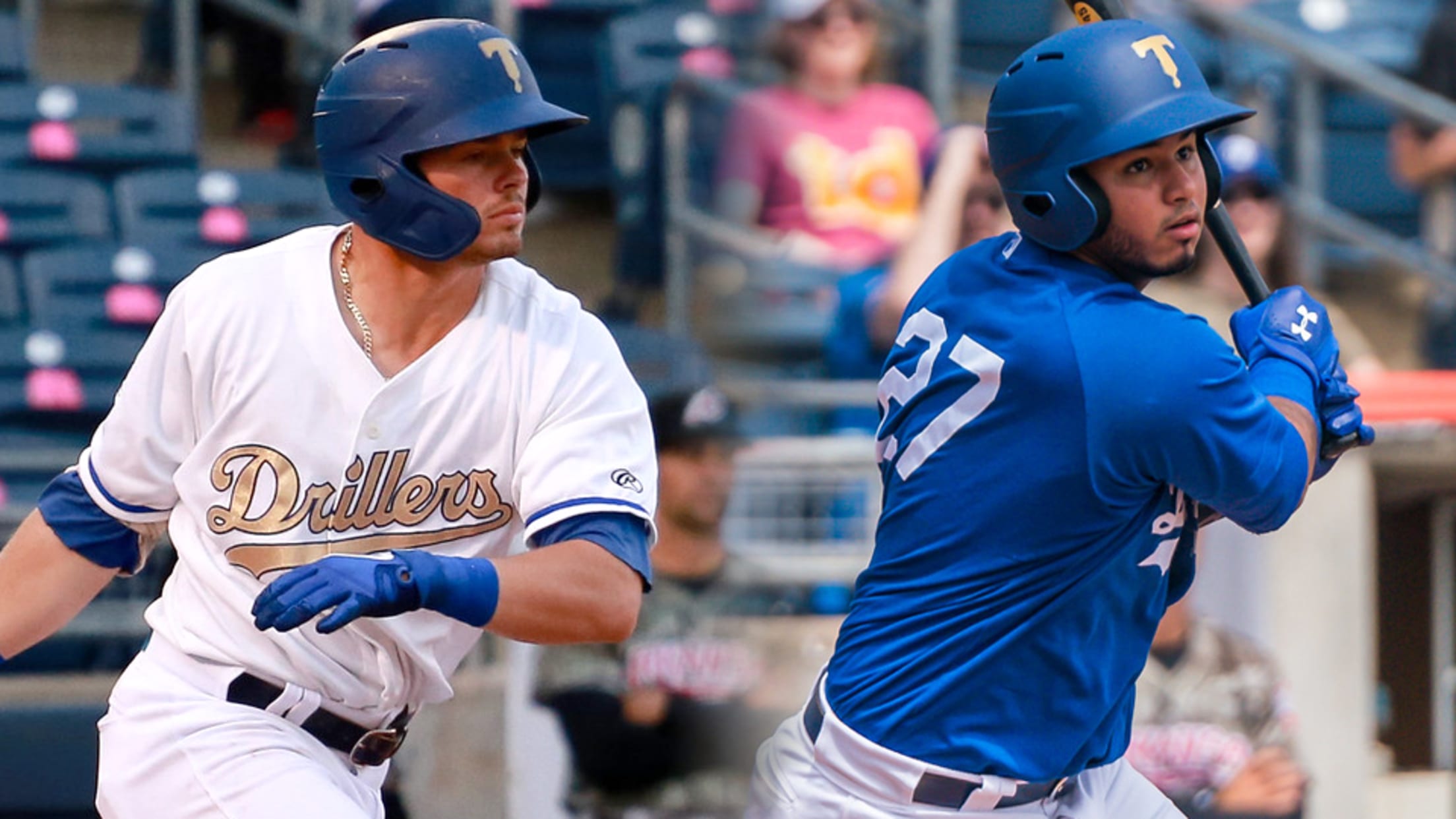 One look at the Texas League All-Star rosters reveals pretty quickly that the North Division has the most loaded of the two on paper. But they still have to play the game on the field.Six Top-100 prospects will represent the North at the Texas League All-Star Game in Tulsa on
Prospect Roundup: Games of April 28
Dodgers' May posts five zeros; O's Mountcastle gets three hits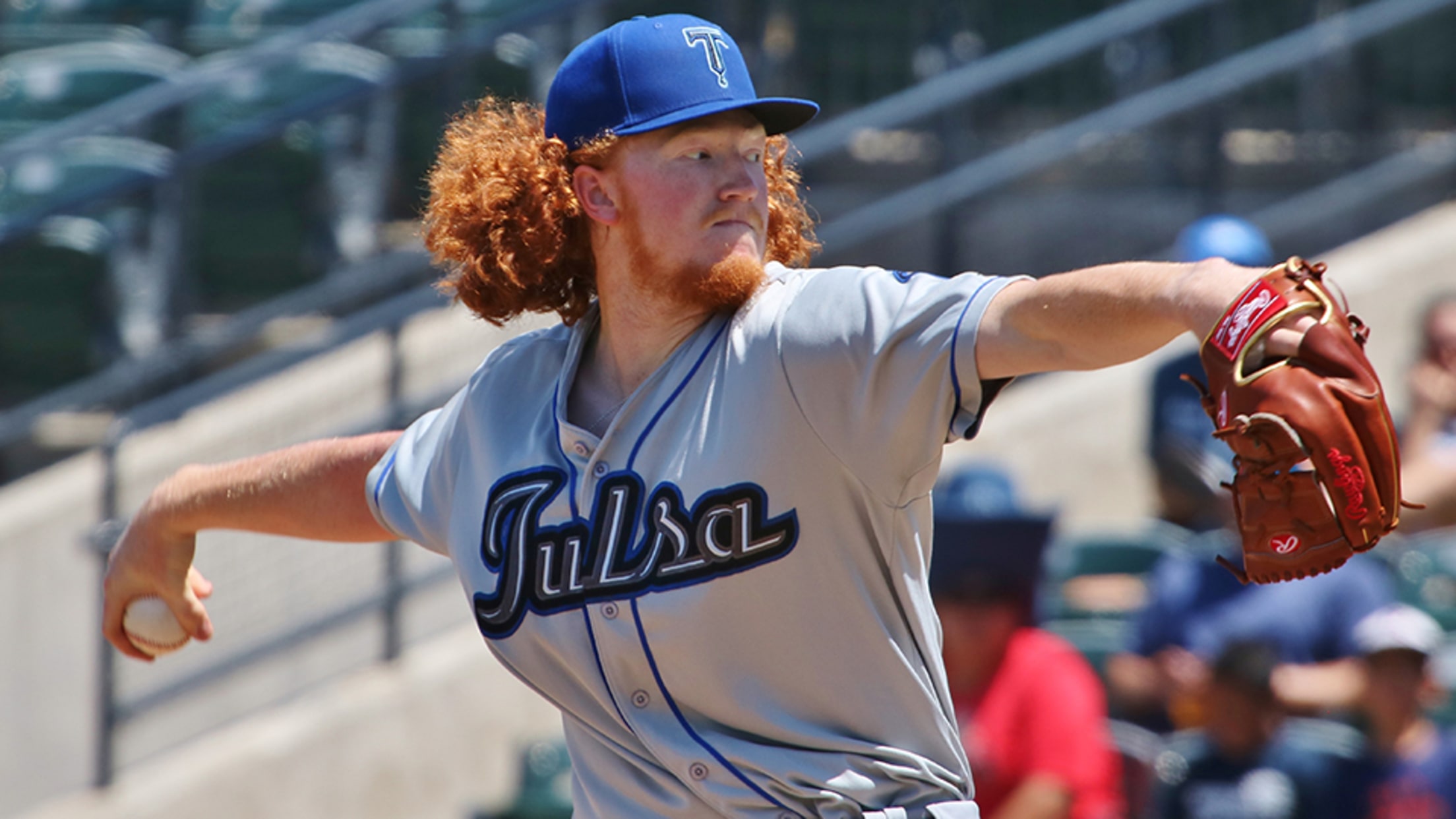 Dodgers RHP Dustin May, Double-A Tulsa: 5.0 IP, 4 H, 0 R, 1 HB, 1 BB, 7 K -- The Dodgers' No. 2 prospect picked up his second win of the season in the Drillers' 5-0 blanking of Corpus Christi. May (2-1) needed all of 11 pitches to get through
Prospect Roundup: Games of April 16
Dodgers' May deals and hits; Royals' Singer records first win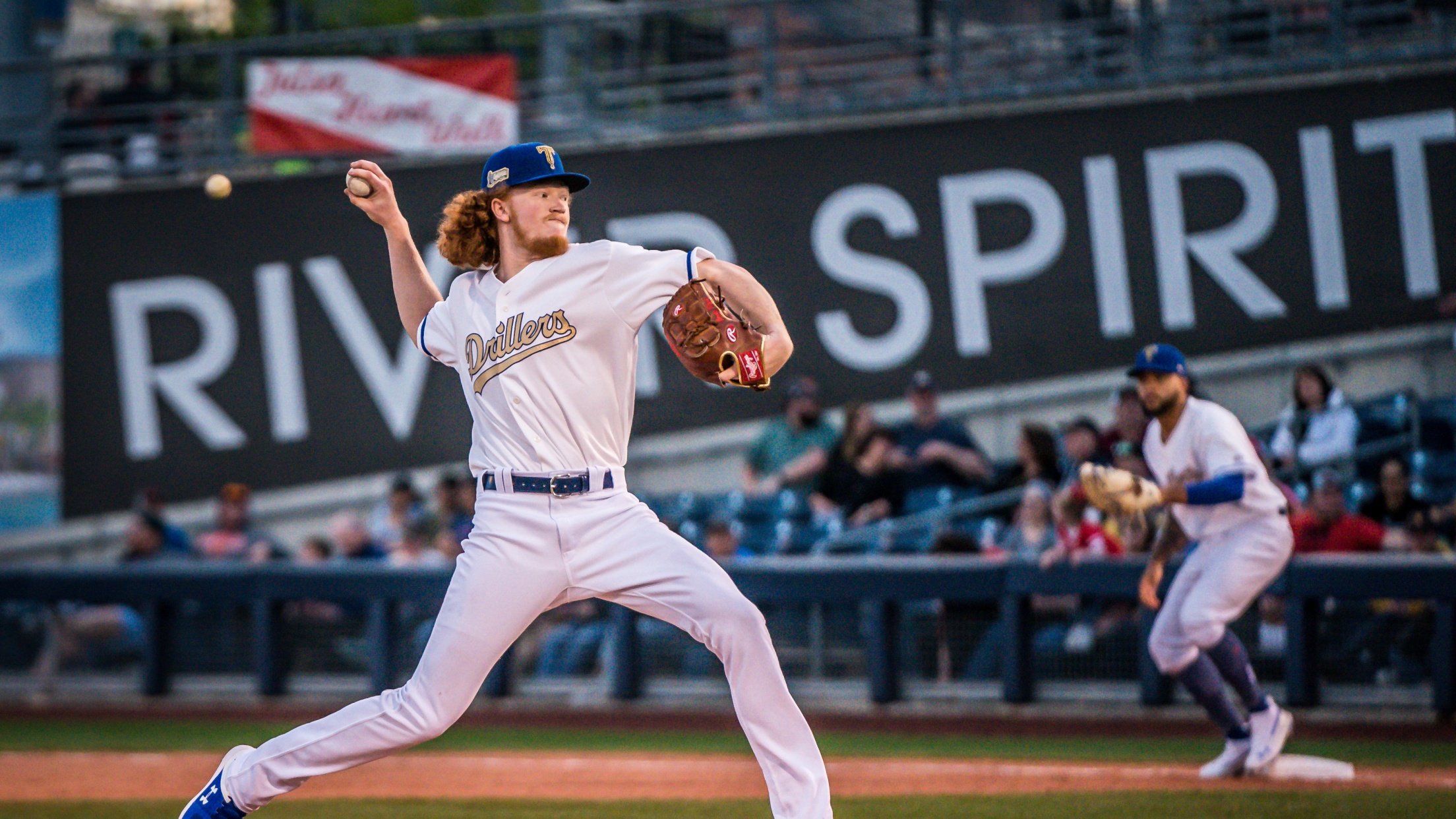 Dodgers RHP Dustin May, Double-A Tulsa: 5 IP, 3 H, 0 R, 2 BB, 5 K; 1-for-3, 2 RBIs, R -- May dazzled both on the mound and at the plate, tossing five scoreless frames and driving in two runs with a second-inning single against Springfield. With runners on second
May dazzles for Drillers in season debut
Dodgers No. 3 prospect strikes out nine in five scoreless frames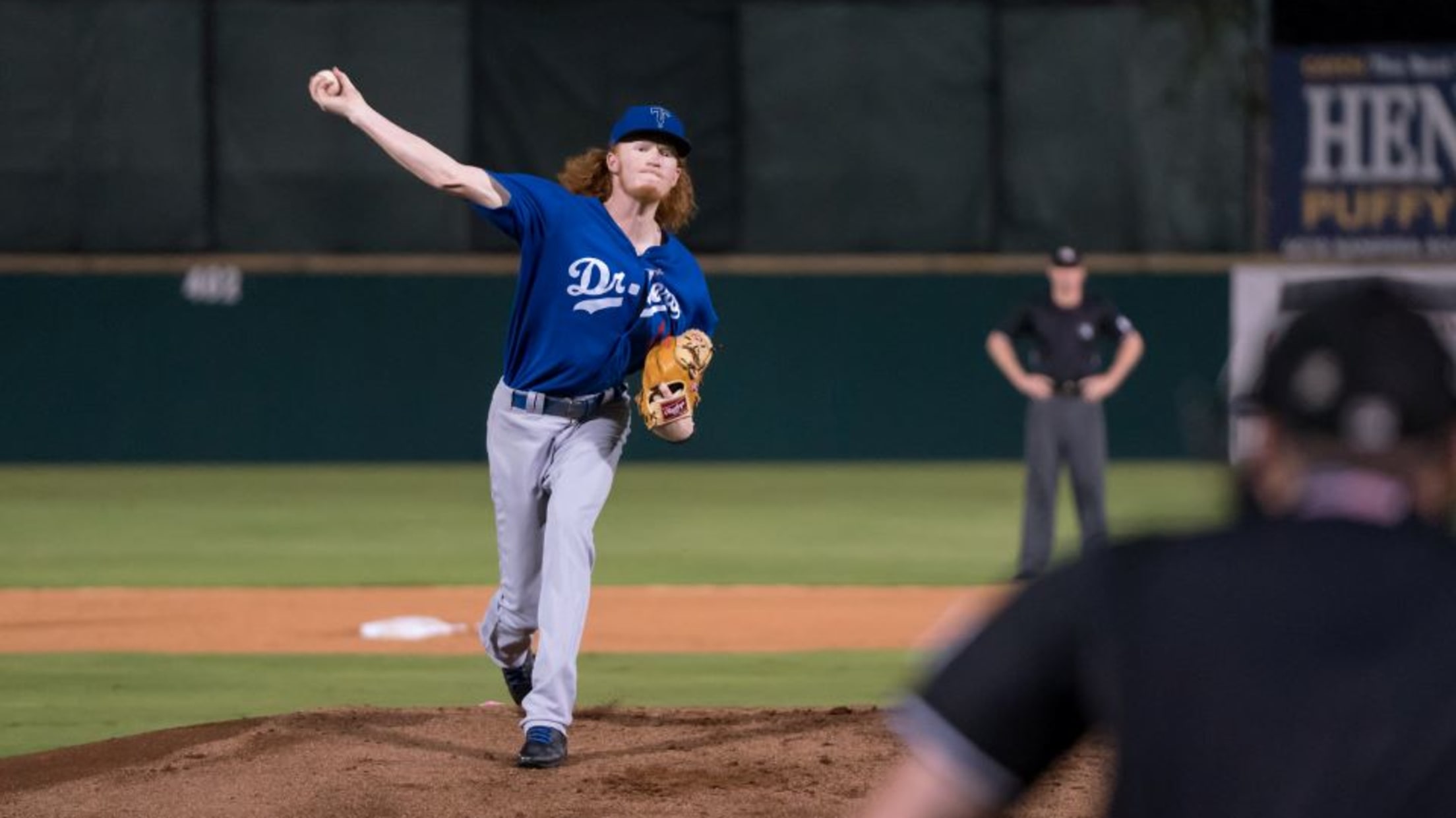 The Dodgers have a lot of pitching depth in their system. On Opening Night, Dustin May showed a sample of just how good it is.MLB.com's No. 68 overall prospect allowed two hits and struck out nine over five scoreless frames. May walked one and hit a batter, but didn't factor
Farm system rankings: Pitchers (20-11)
Keller ready to make impact with Bucs; Jays more than big bats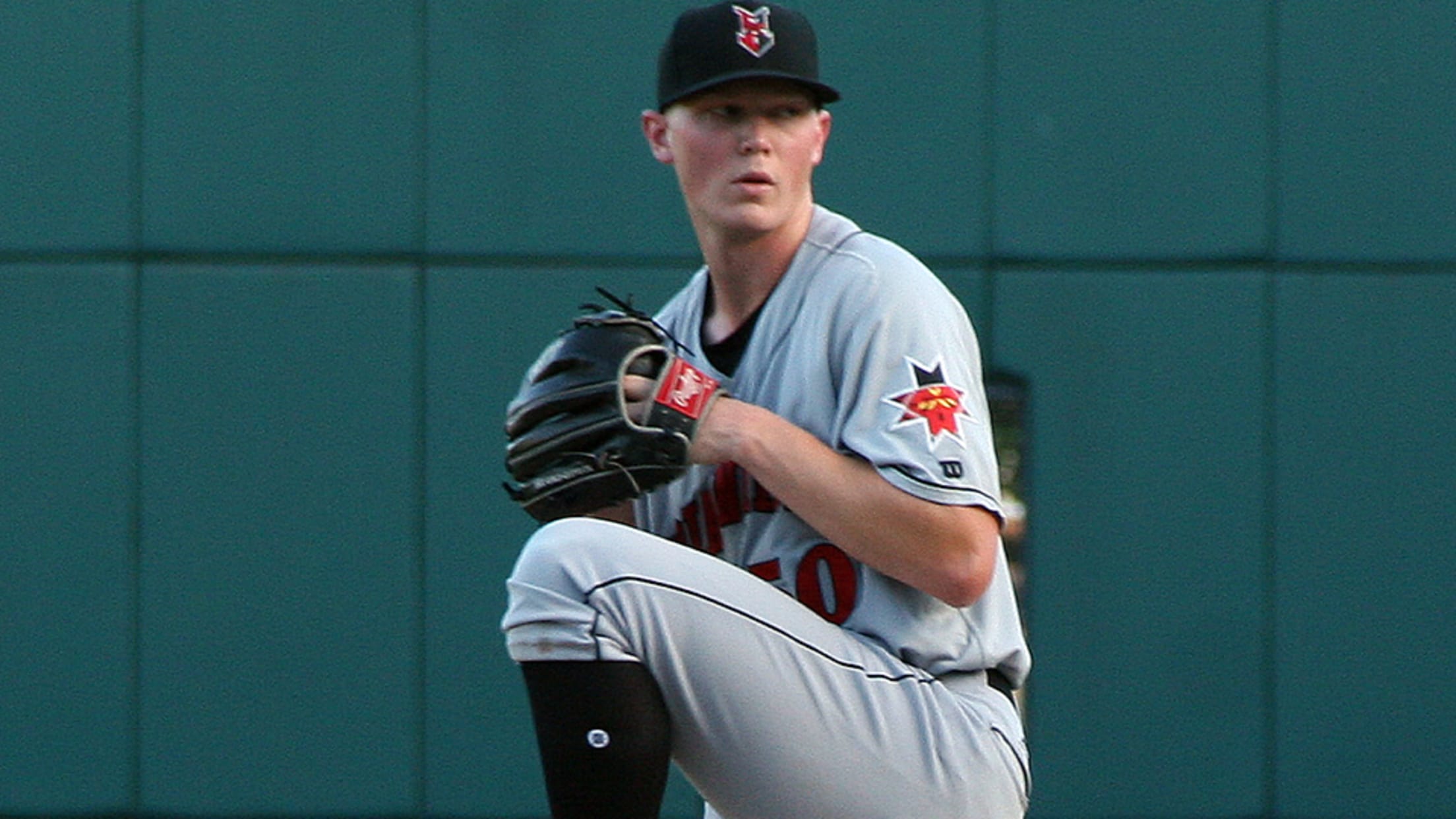 With the 2019 season rapidly approaching, MiLB.com is looking at the state of all 30 farm systems over the next month and ranking them in several different ways. After looking at position player prospects (30-21, 20-11, 10-1), the second installment, broken into three parts, focuses on pitchers and considers the quality and
May, Lux among Dodgers' non-roster invitees
No. 69, 70 overall prospects headed to Major League camp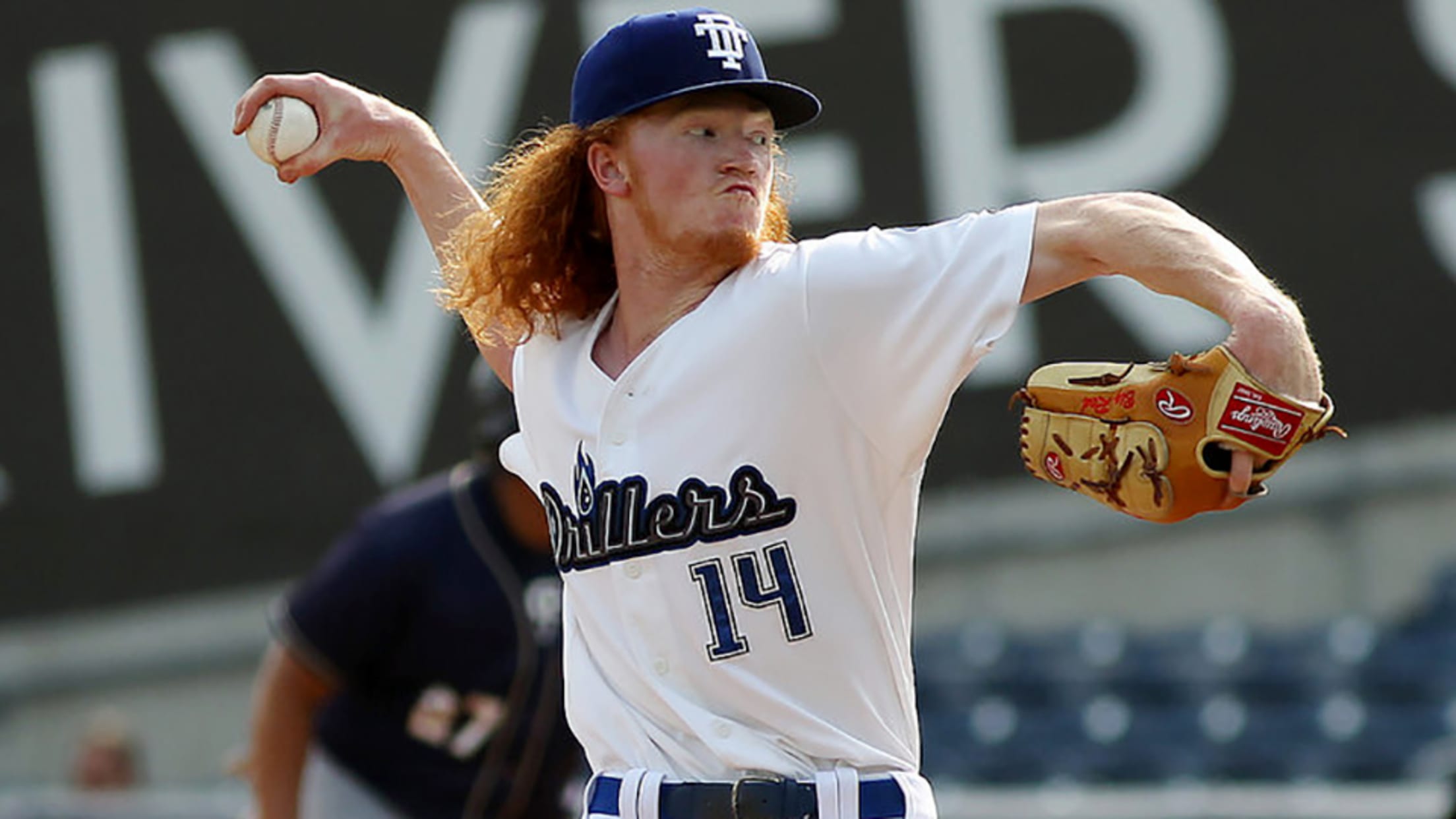 Before getting shots at star turns in La La Land, Dustin May and Gavin Lux will make guest appearances at Camelback Ranch.The Dodgers extended non-roster Major League Spring Training invitations to MLB.com's No. 69 (May) and 70 (Lux) overall prospects on Friday, the organization announced. This is the first spring
Drillers' May delivers best Double-A start
Dodgers No. 4 prospect scatters four hits in 6 2/3 shutout frames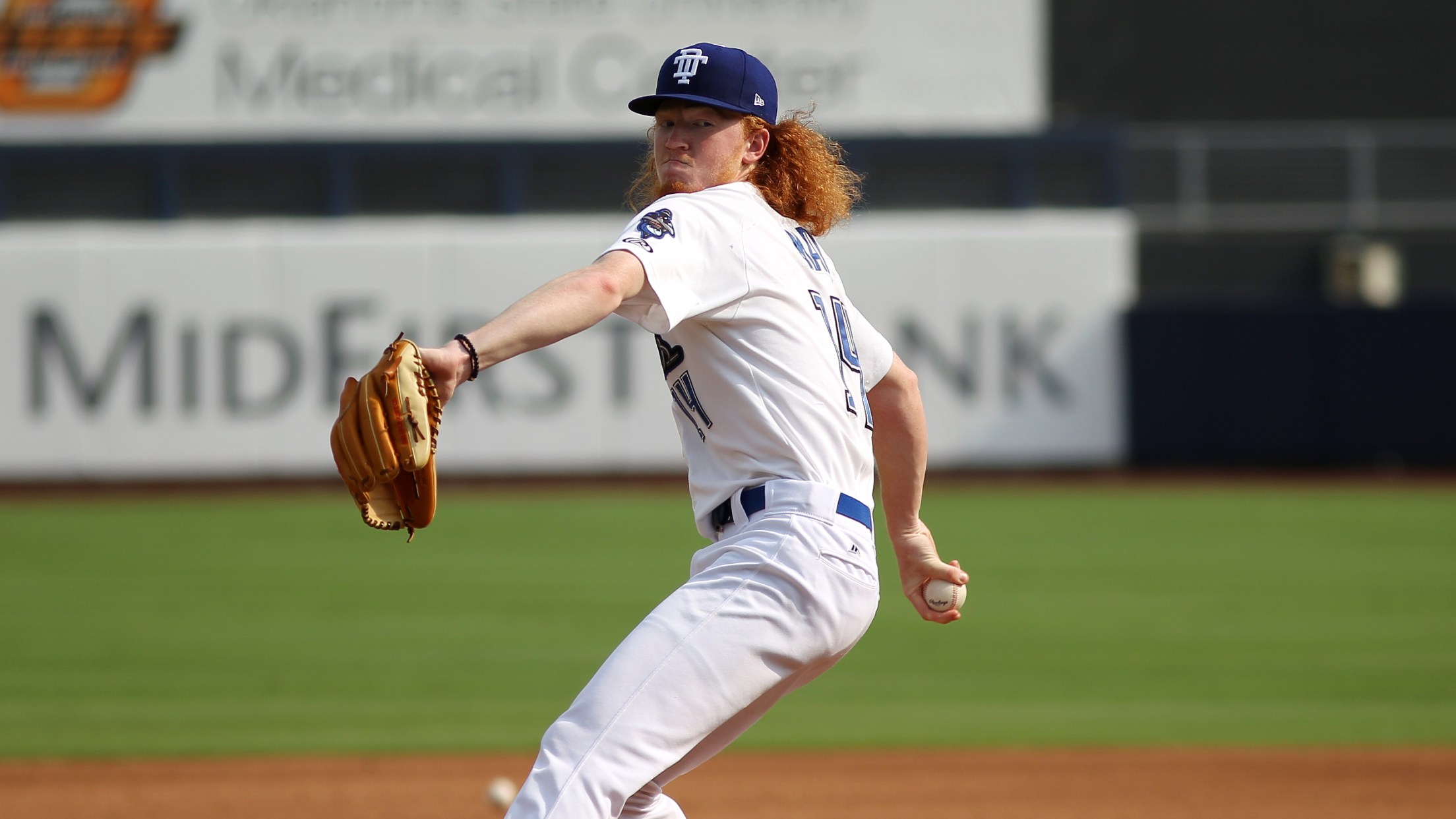 In his fourth Double-A outing, Dustin May was locked in.The No. 4 Dodgers prospect scattered four hits over 6 2/3 scoreless frames to lead the Double-A Drillers past the Travelers, 8-1, at Dickey-Stephens Park on Wednesday. He struck out six and walked two.
Prospect Roundup: Games of July 18
Orioles' Mountcastle shows off pop; Padres' Allen tosses gem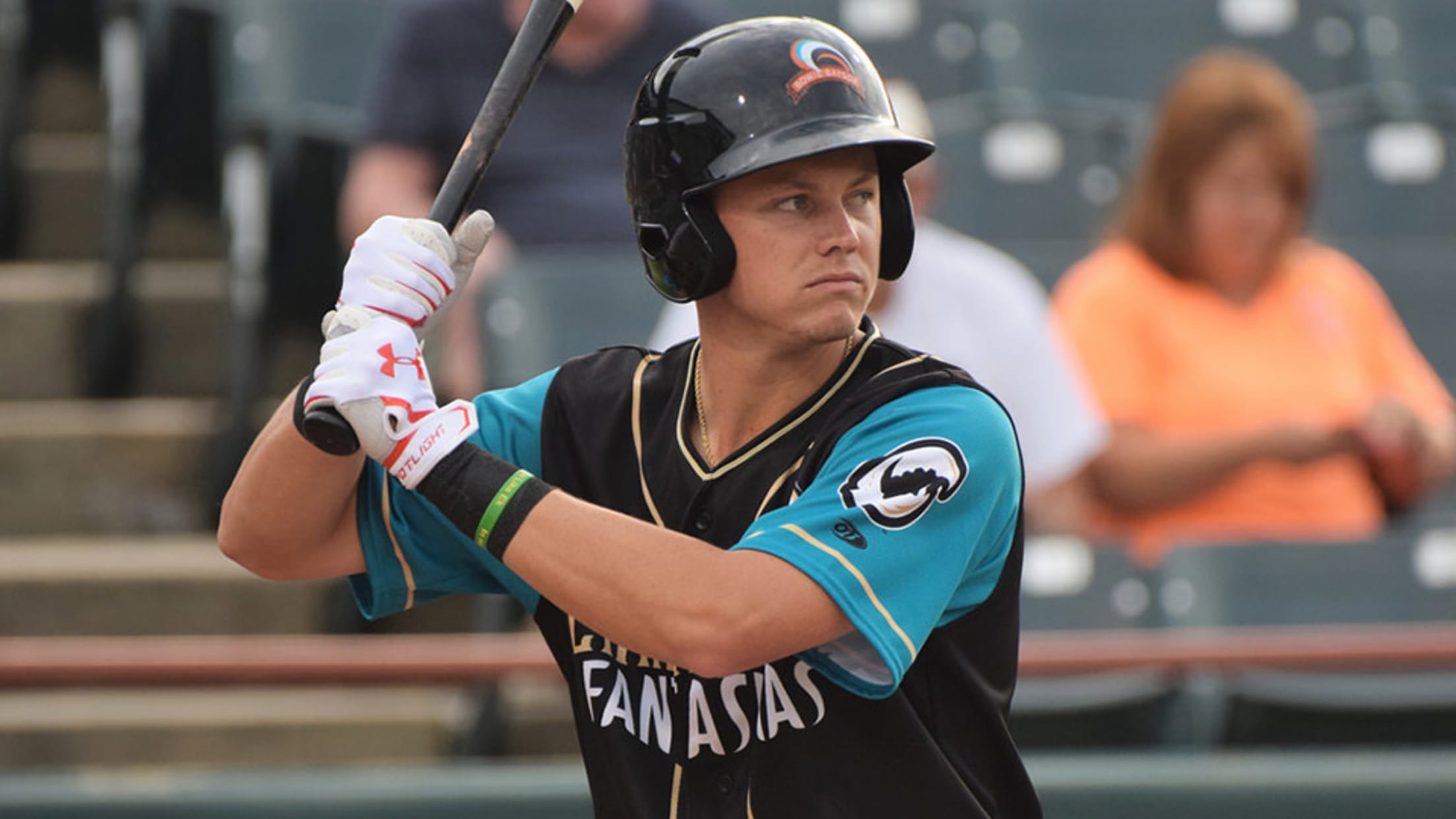 Theme of the dayPower will get you places: Wednesday's big news was the transaction most of the baseball world had been waiting for with Manny Machado heading to the Dodgers and prospects Yusniel Díaz, Dean Kremer, Rylan Bannon, Zach Pop and Breyvic Valera going to the Orioles. Diaz is the
Astros' Javier piggybacks way to award
Quad Cities right-hander honored after fanning 18 in 10 innings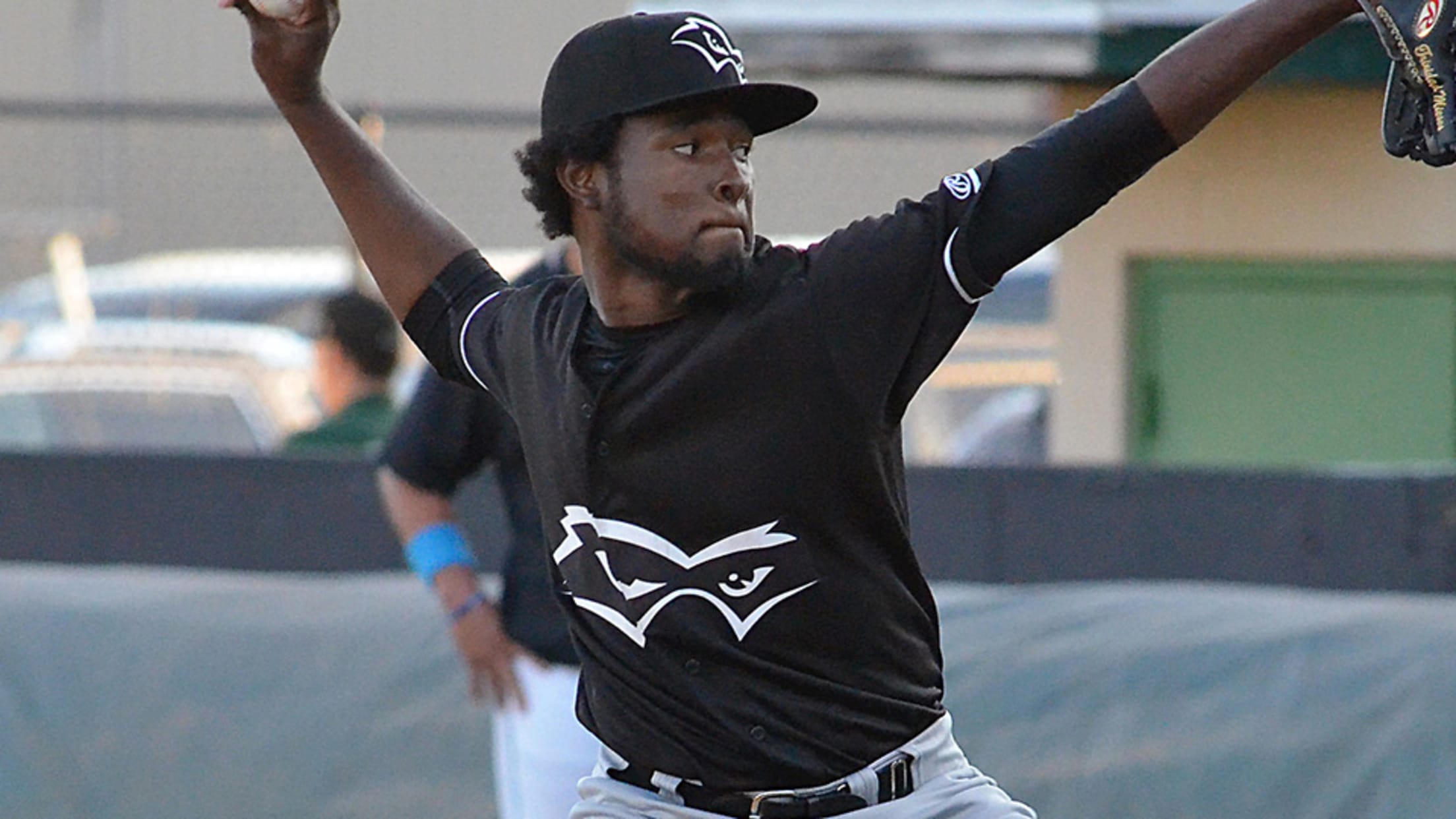 As a pitcher with Class A Quad Cities this season, Cristian Javier has had to piggyback with his fellow River Bandits. But because of his recent performances, he's earned a recognition all his own. The Astros' No. 18 prospect has been named Midwest League Pitcher of the Week for May
May picks up first Cal League win
Dodgers No. 11 prospect puts up six zeros for Quakes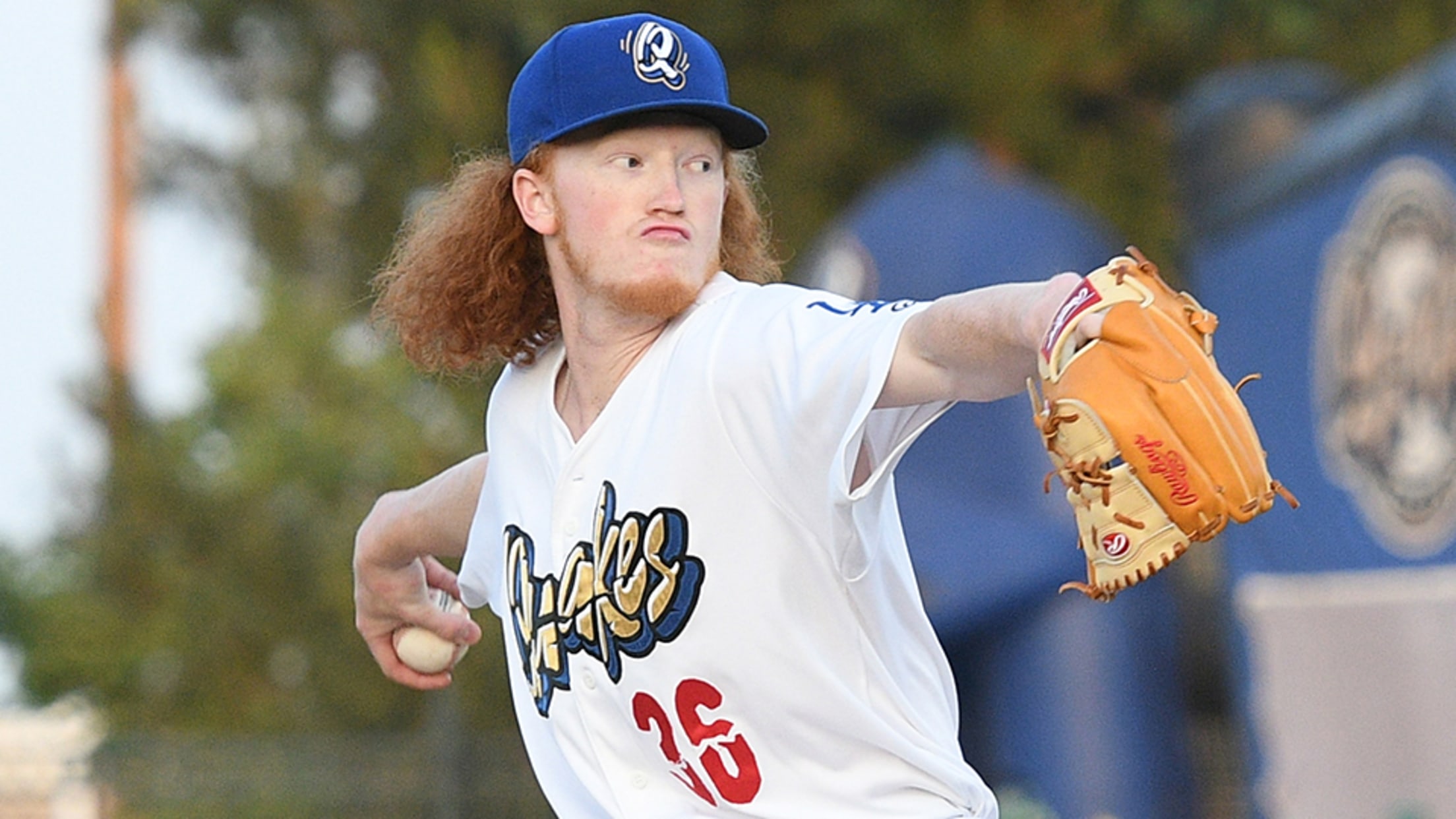 Dustin May's first four outings of 2018 were suboptimal, but neither he nor Class A Advanced Rancho Cucamonga pitching coach Connor McGuiness were worried.Bad luck resulted in some poor results early on, but the Dodgers' No. 11 prospect  was too dominant on Friday to let chance affect the outcome. May scattered
Loons' Robinson does a little bit of everything
Dodgers shortstop falls homer short of cycle, swipes three bags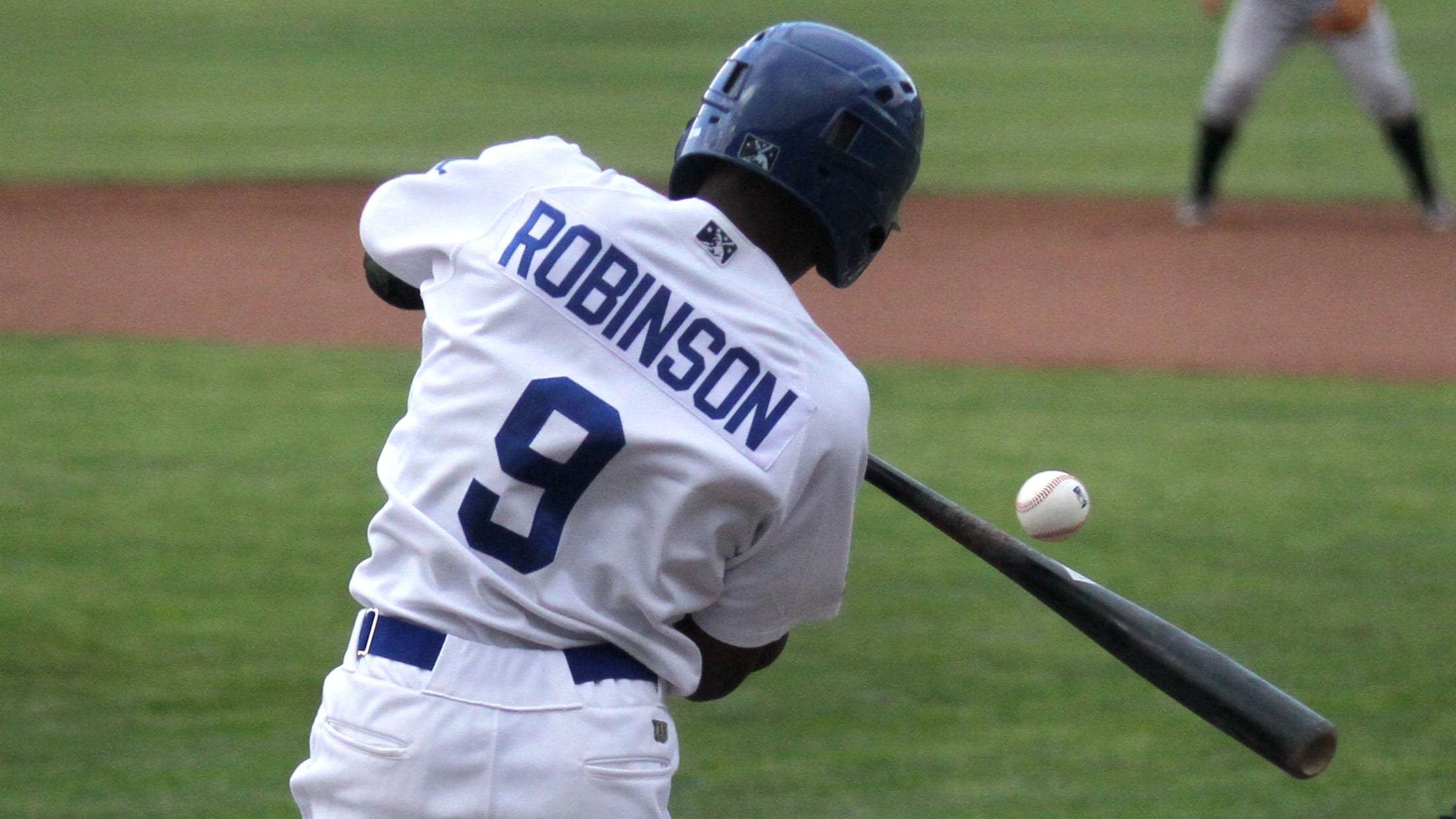 Being all over the place may not always be a good thing for a baseball player, but for Errol Robinson, it's the mark of a game well played.The Dodgers infield prospect was a homer shy of the cycle, reaching base five times and stealing three bases, to lead the Class