Toolshed: 2016 Draft retrospective
Uncertainty at top, deep Dodgers haul defines class four years later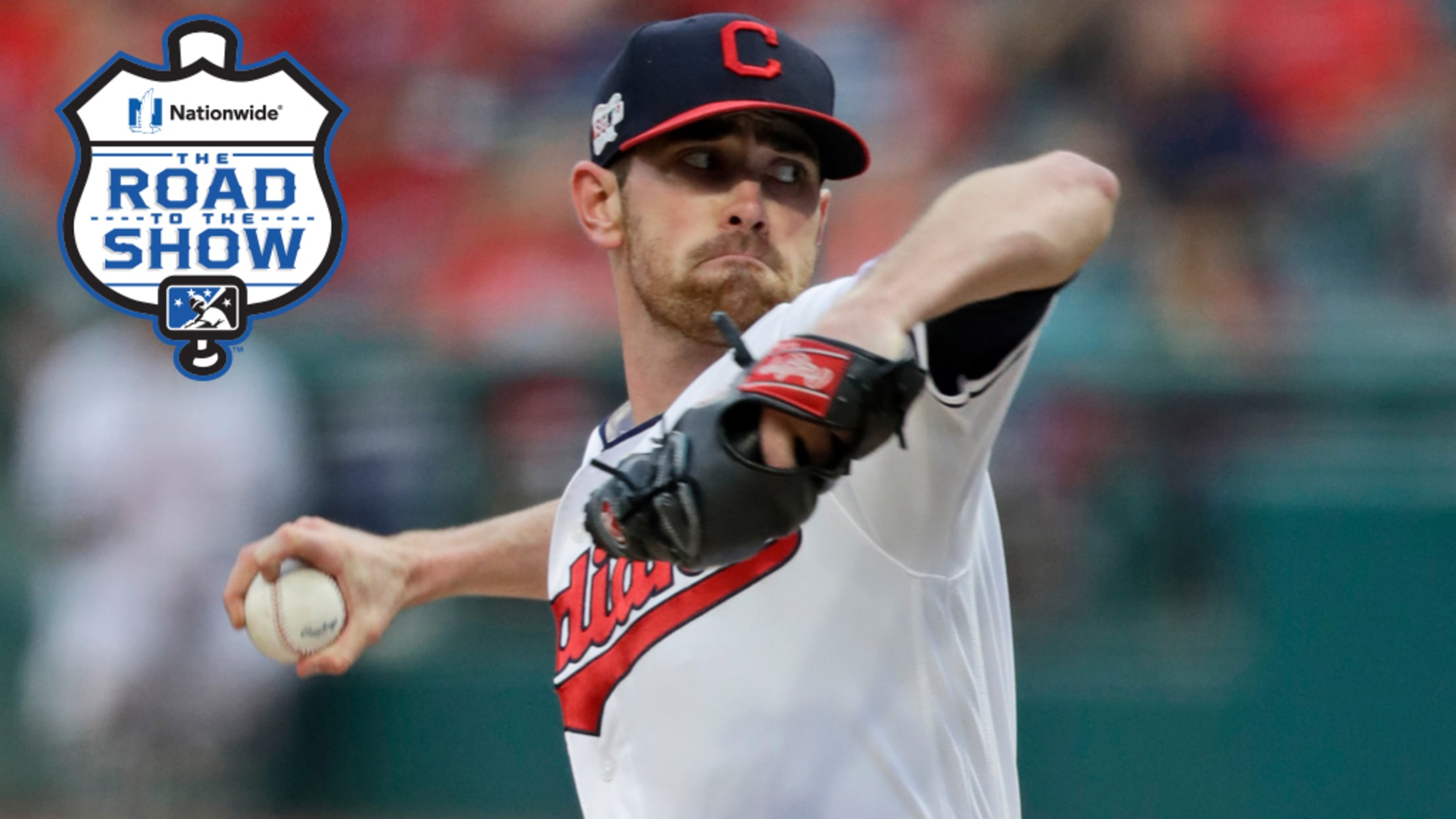 The 2020 First-Year Player Draft is coming, and without regular-season baseball being played yet due to the coronavirus pandemic, it could be the first big Major League Baseball event of the summer. The 2020 edition is likely to be held on June 10 and be as little as five rounds,
Smith powers Dodgers' romp with big start
No. 4 prospect plates career-high seven; Lux chips in four hits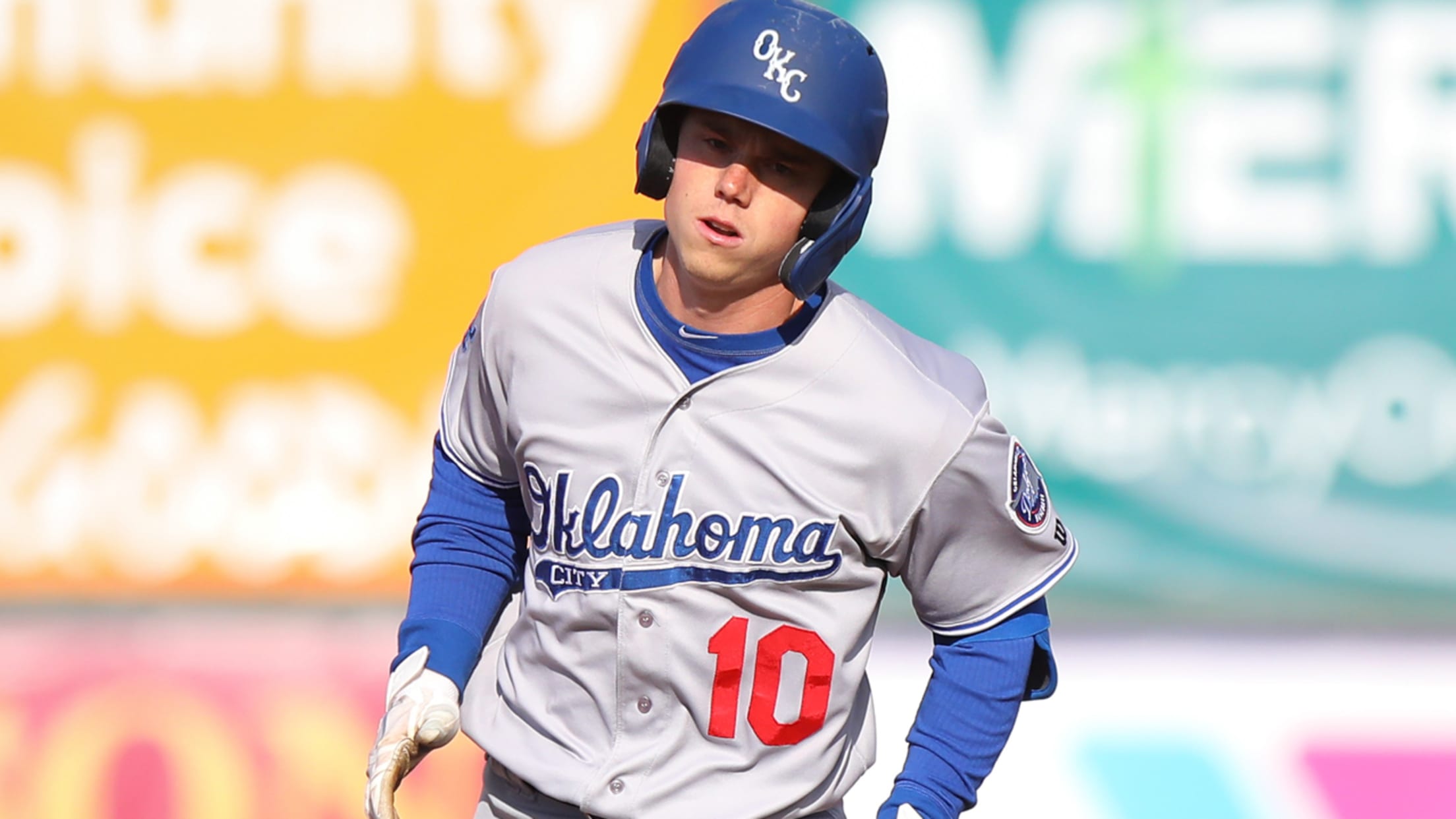 Over his previous seven games, Will Smith had driven in seven runs. On Tuesday, he matched that total by the third inning.The fourth-ranked Dodgers prospect cranked a pair of homers, including his first grand slam as a pro, and drove in a career-high seven runs in his first three trips
Prospect Roundup: Games of June 21
Angels' Thaiss homers twice; Giants' Luciano keeps raking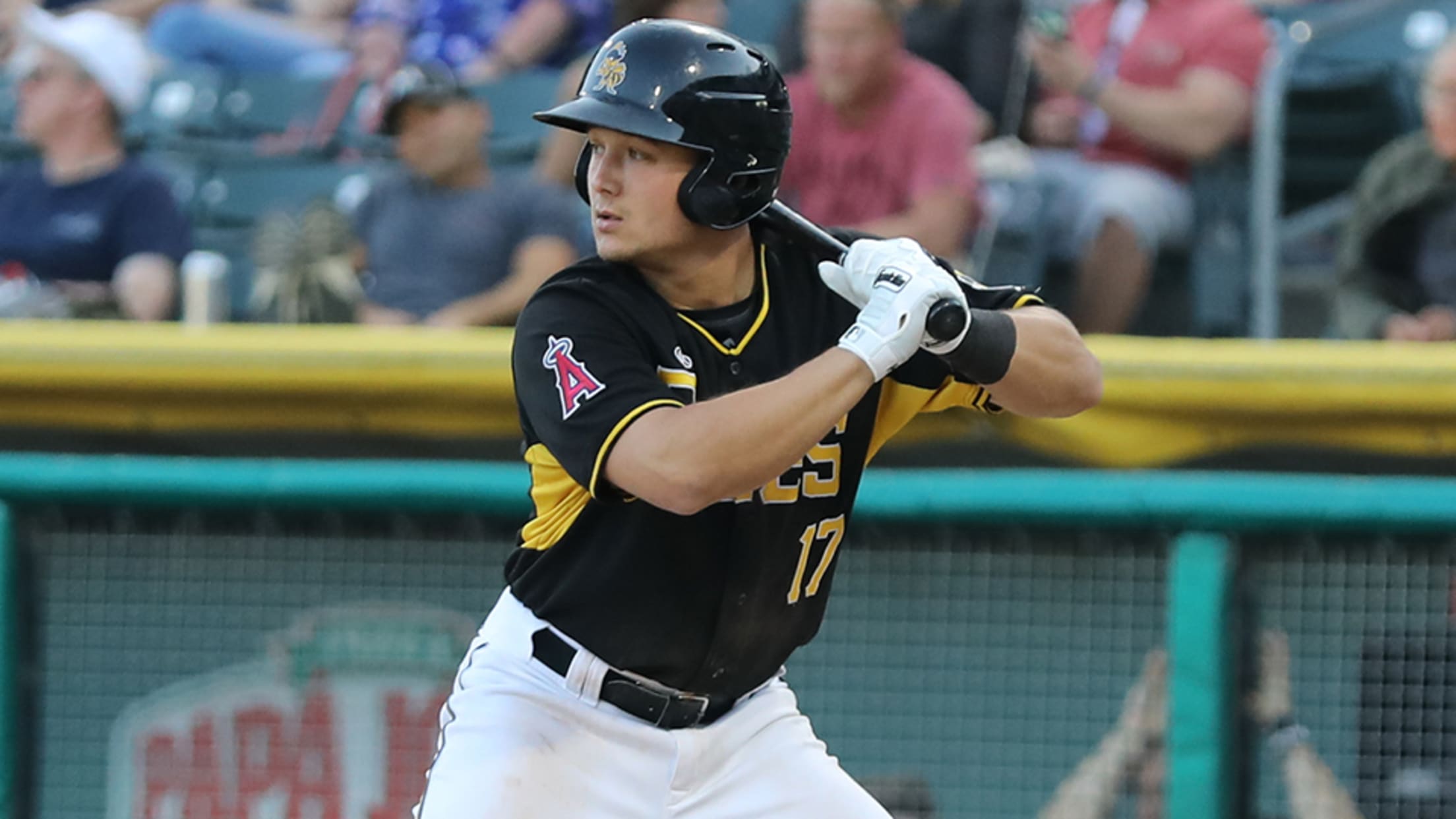 Angels 3B Matt Thaiss, Triple-A Salt Lake: 2-for-4, 1 HR, 4 RBIs, 1 BB -- The Angels' No. 6 prospect continued his prolific month by recording his second career two-homer game. Thaiss slugged a two-run shot to right field in the third inning, then led off the ninth with a line
Smith blasts homer in fifth straight game
Dodgers No. 5 prospect's solo shot leads Oklahoma City to win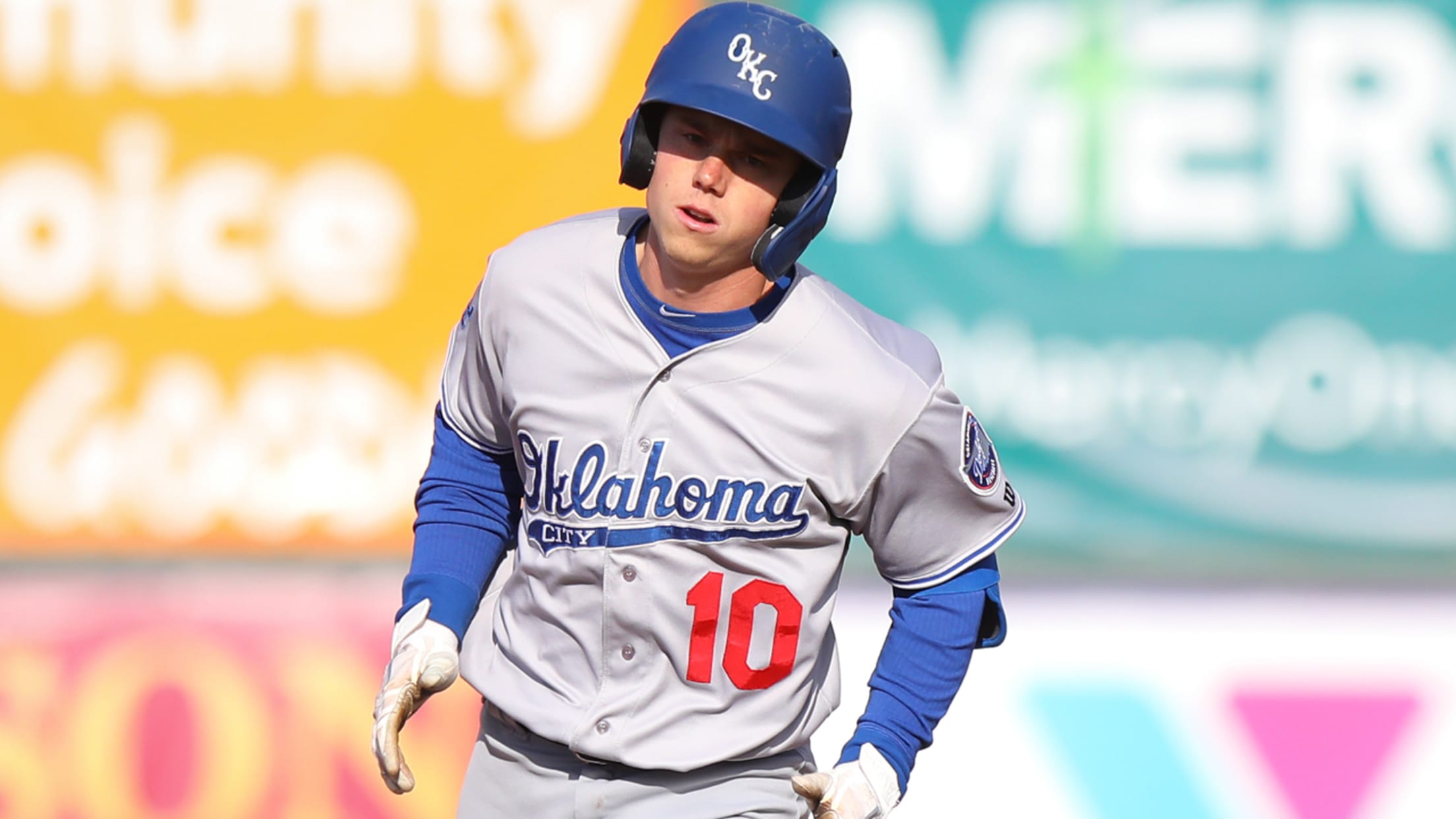 Will Smith's hits may not have been coming in bulk lately, but the backstop is certainly making them count.The fifth-ranked Dodgers prospect homered for the fifth straight game, breaking a deadlock with an eighth-inning solo shot en route to Triple-A Oklahoma City's 3-2 win over El Paso on Monday night.
Four-gone conclusion for Dodgers' Smith
Club's No. 5 prospect goes yard in fourth consecutive game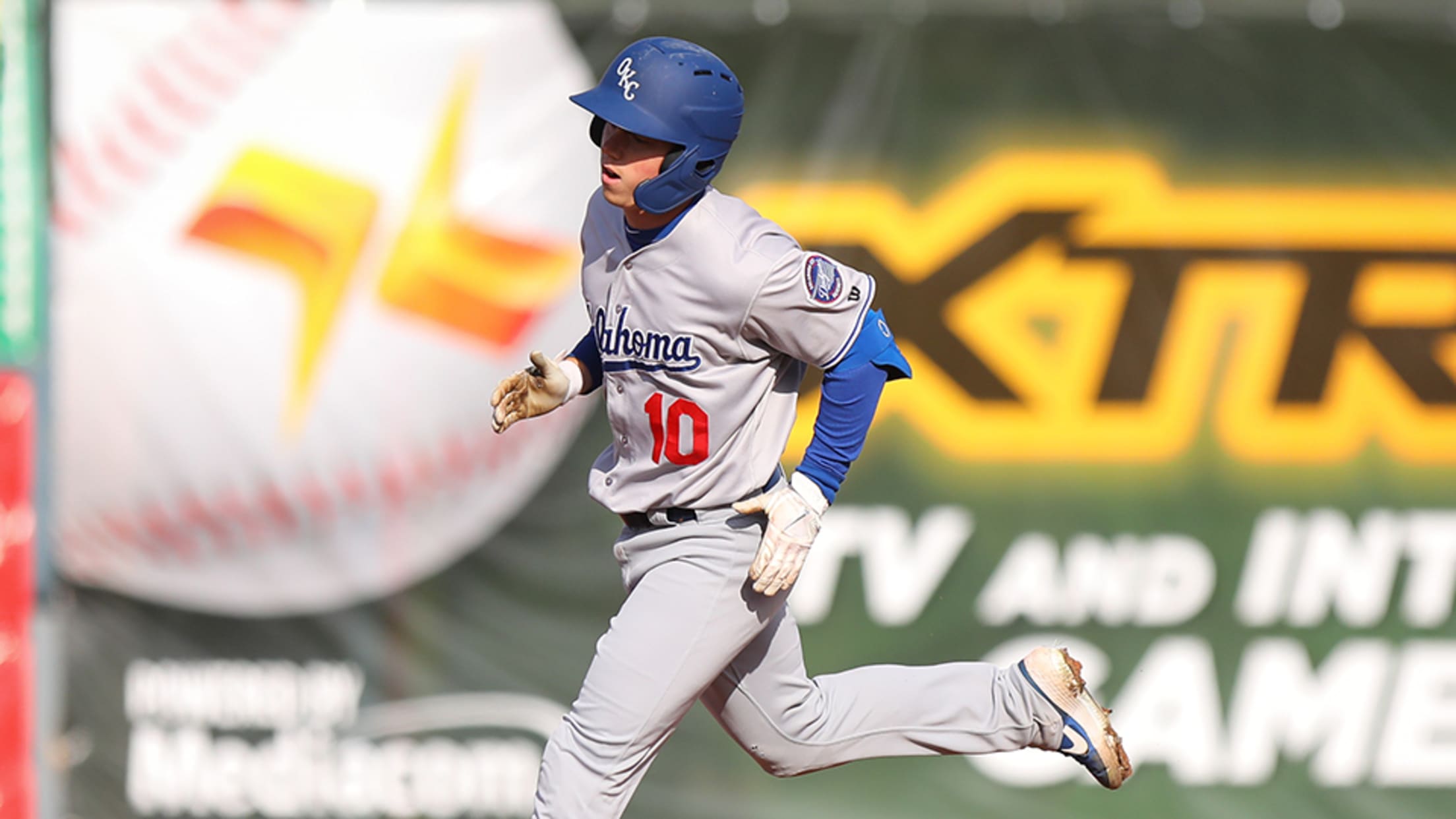 Will Smith acquitted himself well during his first six Major League games earlier this month. His performance since returning to the Minors leaves little doubt he wants to get back there as quickly as possible.Los Angeles' No. 5 prospect tied his career high by homering in his fourth straight game but
Dodgers' Smith gets call to The Show
Club's No. 5 prospect hitting .290 with Triple-A Oklahoma City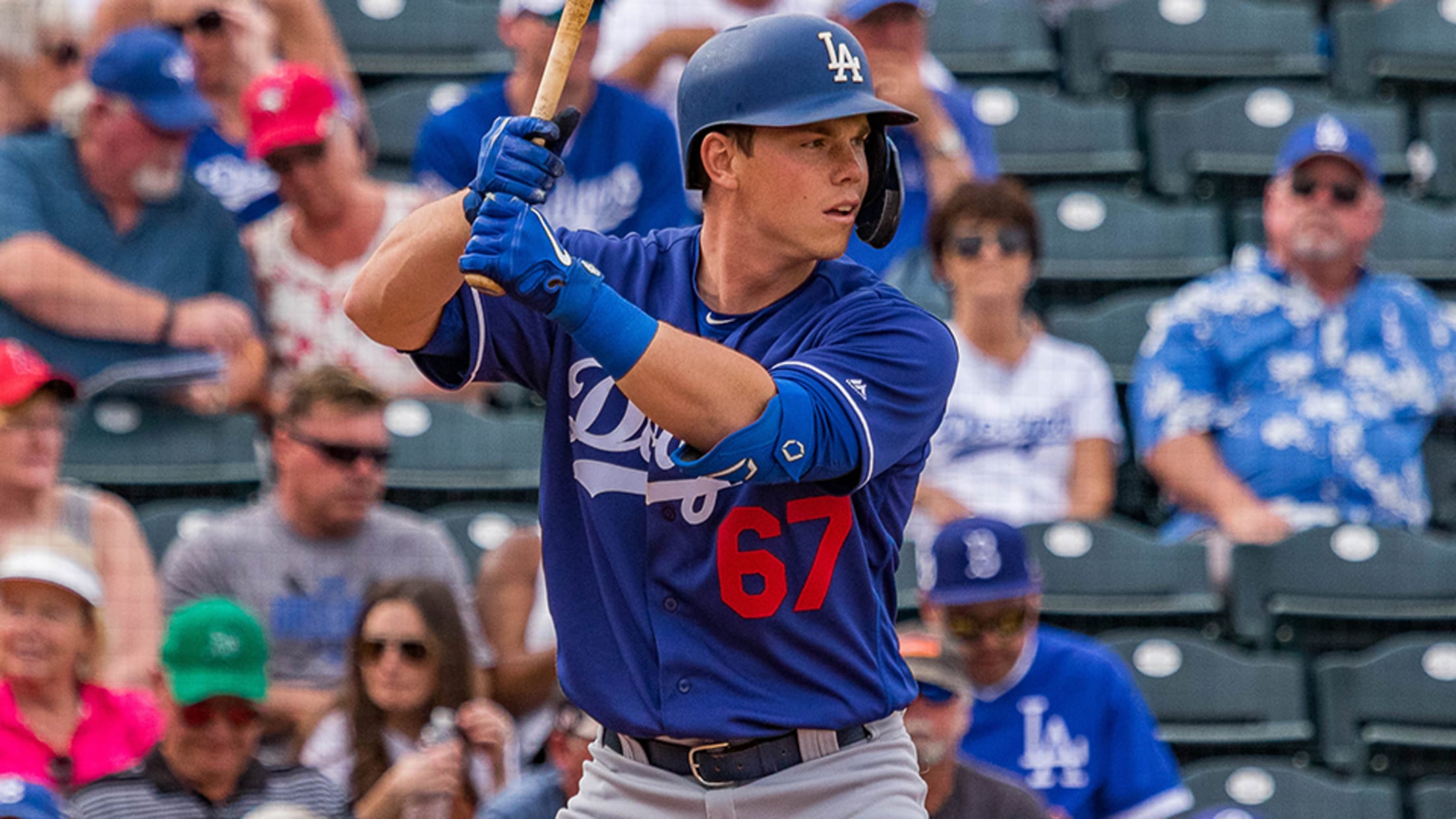 Will Smith is about to be conjured up in the Major Leagues.The fifth-ranked Dodgers prospect had his contract purchased by Los Angeles, the team said Monday. As a corresponding move, the club placed catcher Austin Barnes on the 10-day injured list with a left groin strain.
Toolshed: Top prospects getting early jumps
Robert, Taveras among those putting 2018 struggles in the past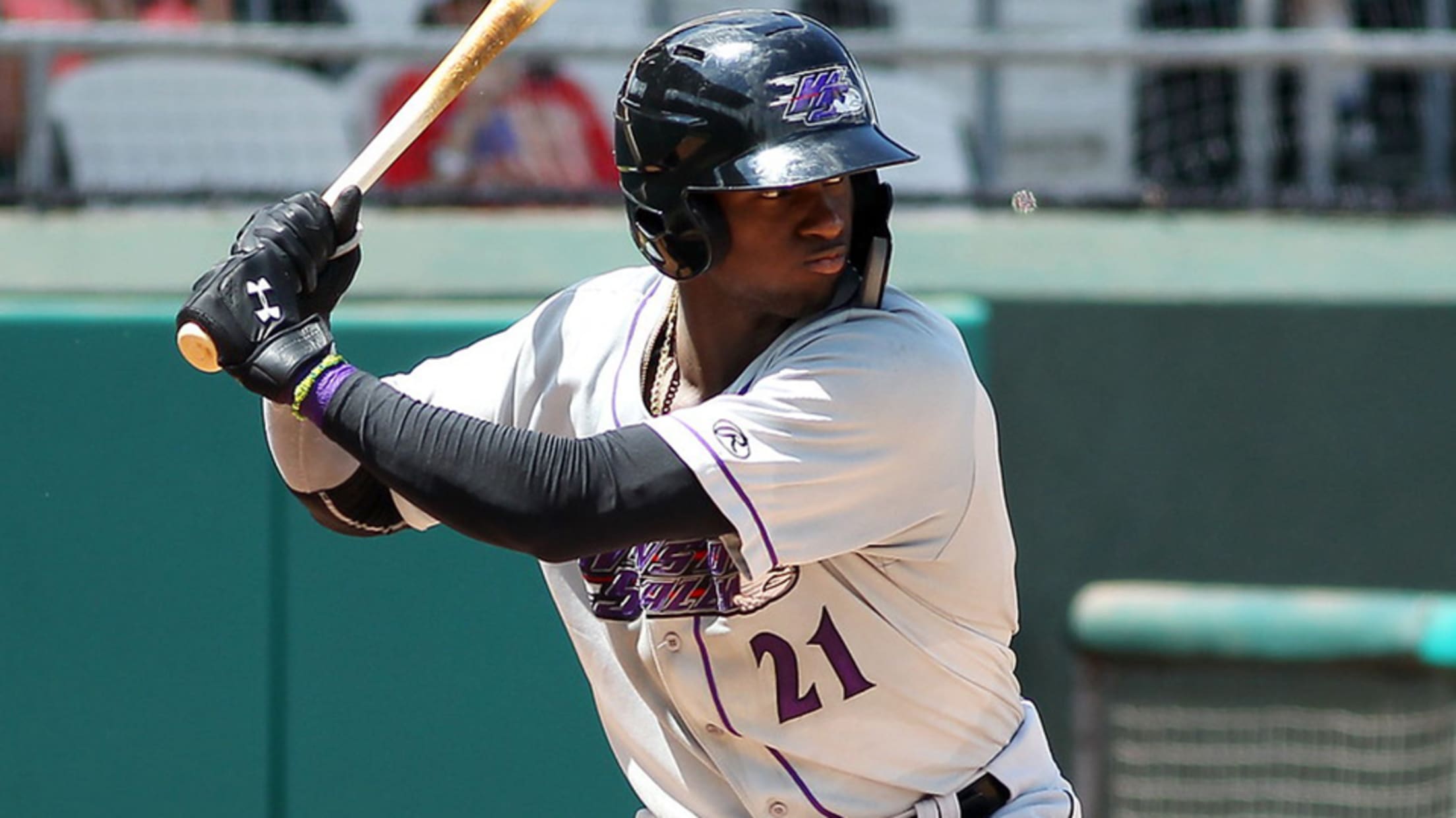 Speaking after his perfect game bid for Double-A Harrisburg on Wednesday, No. 4 Nationals prospectWil Crowe provided a revealing sentiment about how the first week of the Minor League season feels to some players. "After the first one, it was good to have that one out of the way," he said.
Toolshed: Spring invitees to follow in NL
Cards' Knizner, Phils' Romero among NRIs worthy of attention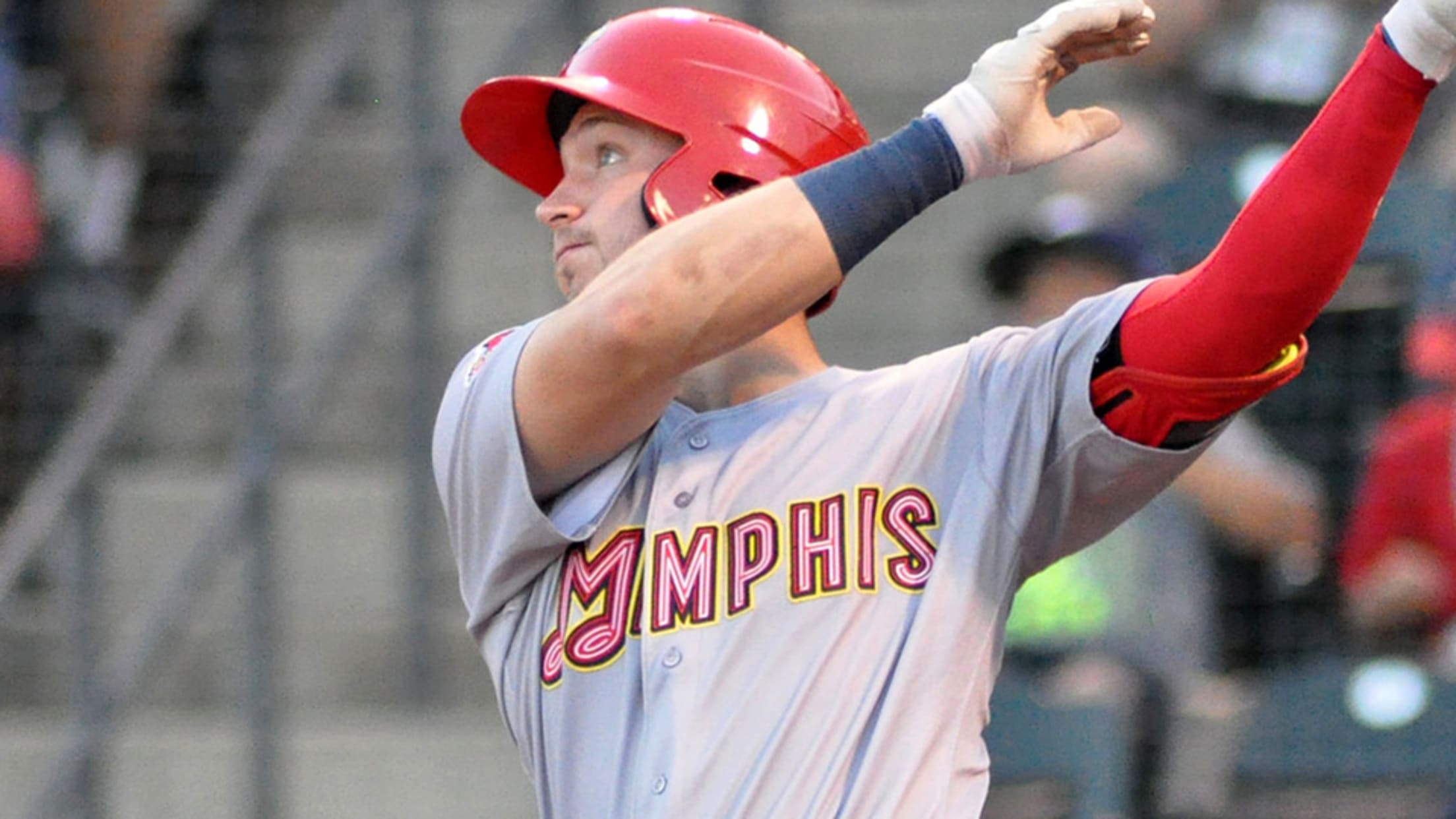 Fernando Tatis Jr. and Logan Allen. Nick Senzel and Taylor Trammell. Carter Kieboom and Luis Garcia.There's never a shortage of Top 100 Prospects who receive invitations to Major League camp ahead of Spring Training, and this year's edition in Arizona and Florida is no different. There are also, however, plenty
Toolshed: Prospects pushing for playoffs
Late-season additions could tip scales as division races heat up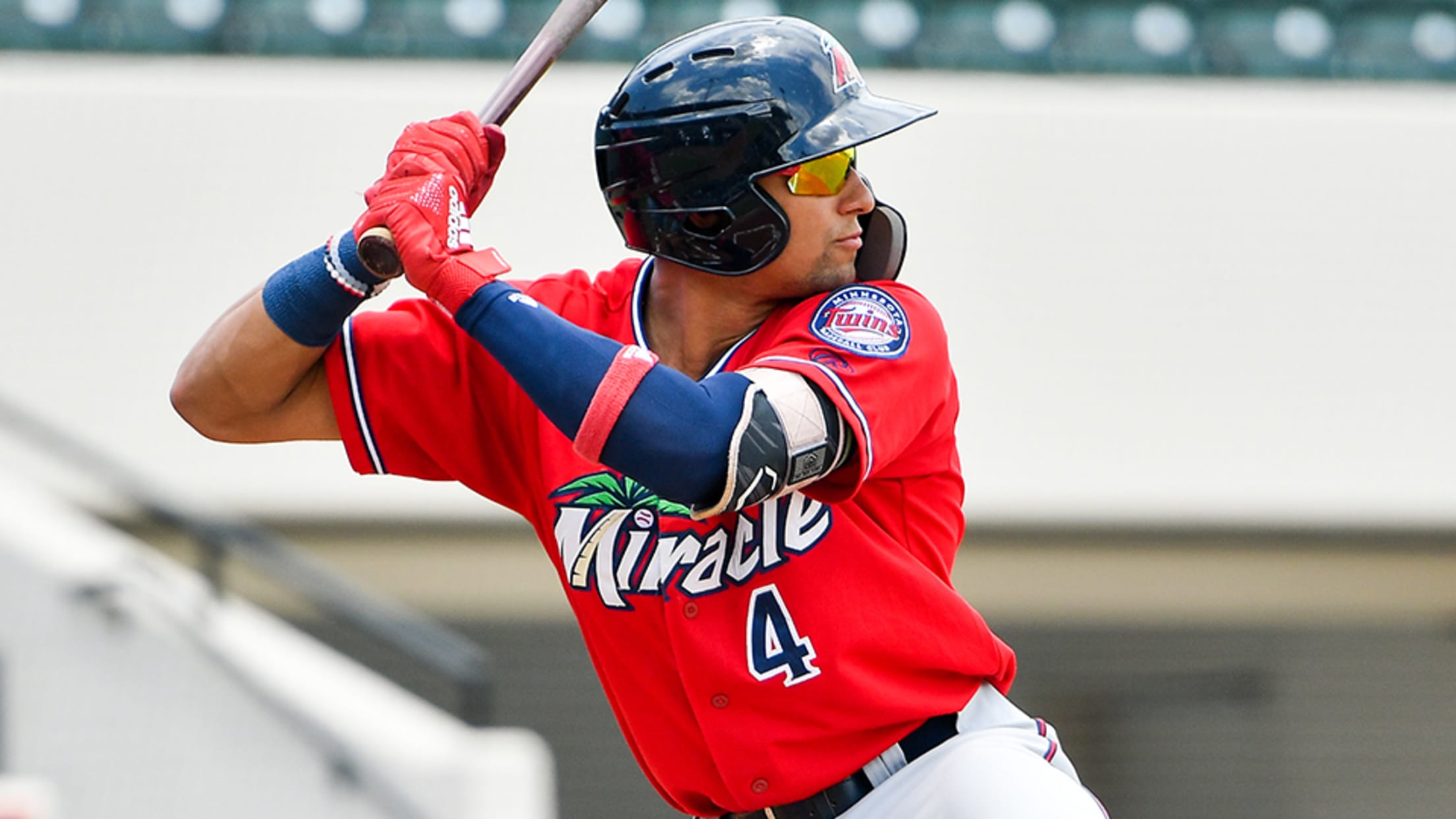 Most fans know the impact that players like Manny Machado, Chris Archer and Kevin Gausman -- all dealt before last month's Trade Deadline -- could have on the Major League postseason picture. The hope in all three cases (and many others) is that these additions will provide that extra push
Drillers' Smith continues power surge
Dodgers No. 9 prospect homers in fourth straight game ... again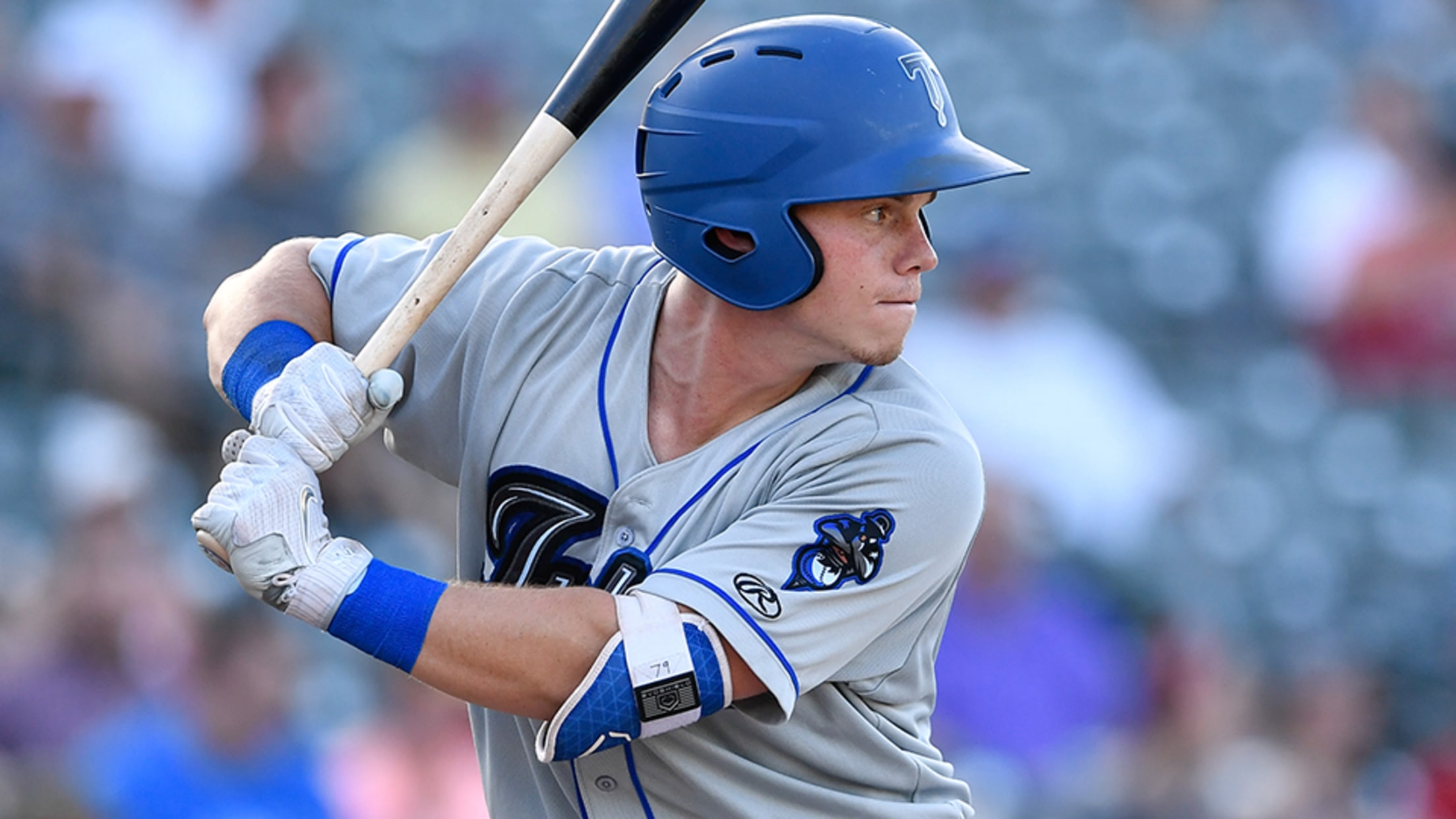 You could say Will Smith is a streaky home run hitter. The Dodgers' No. 9 prospect homered for the fourth consecutive game -- the second time this season he's done that -- and went 3-for-4 in Double-A Tulsa's 9-5 loss to Northwest Arkansas on Wednesday at Arvest Ballpark.
Prospect Roundup: Games of July 9
Braves' Muller sets new strikeout high; Tribe's Longo adds four hits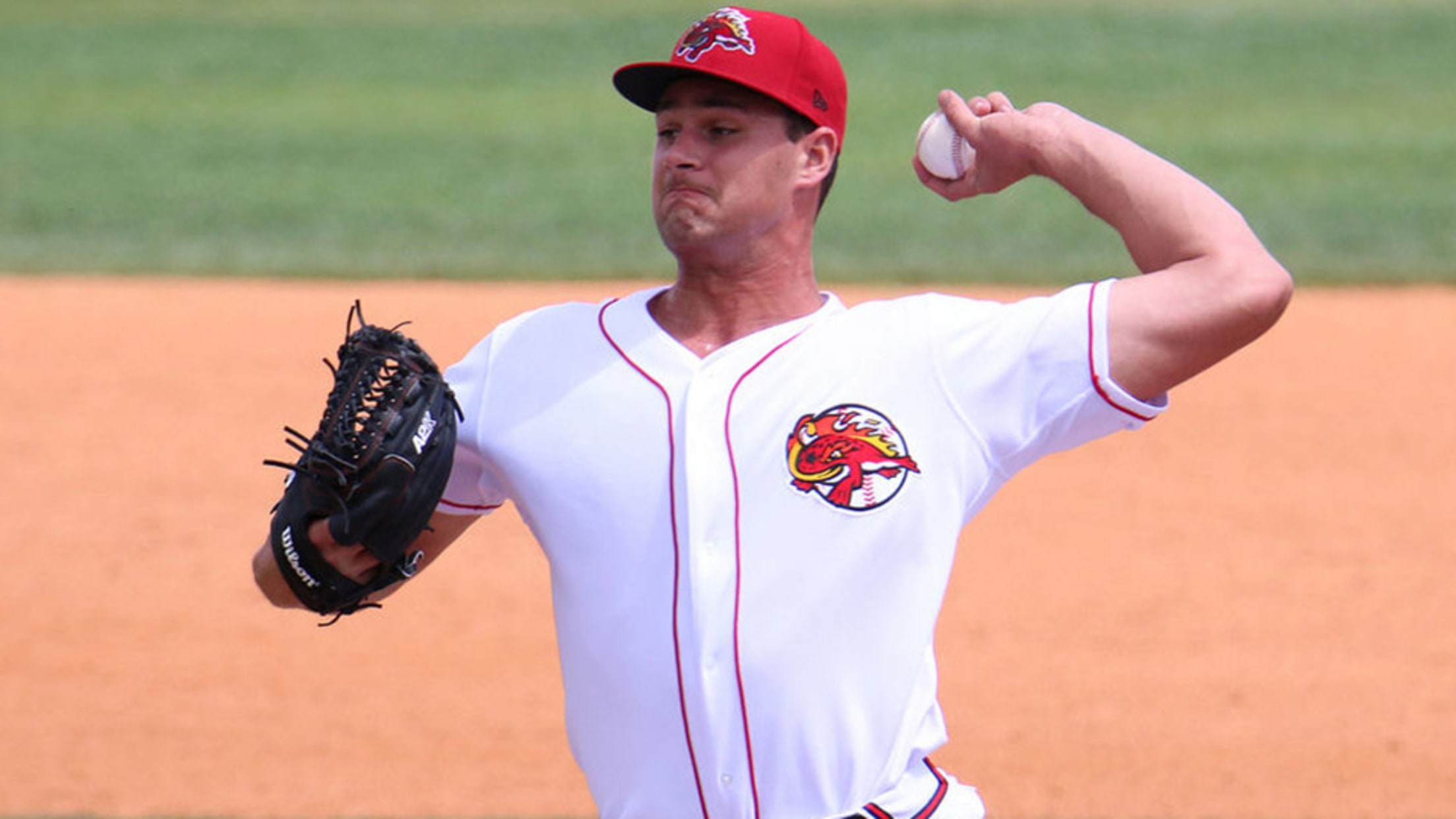 Theme of the dayDingers on dingers: There were plenty of home runs Monday with the Triple-A All-Star Home Run Derby taking place in Columbus. Toledo slugger Chad Huffman ended up walking away with the belt by capturing his second Triple-A Derby title. He won the first one in 2009. Lorenzo
Smith slugs Drillers past Naturals
Dodgers No. 8 prospect homers in fourth consecutive game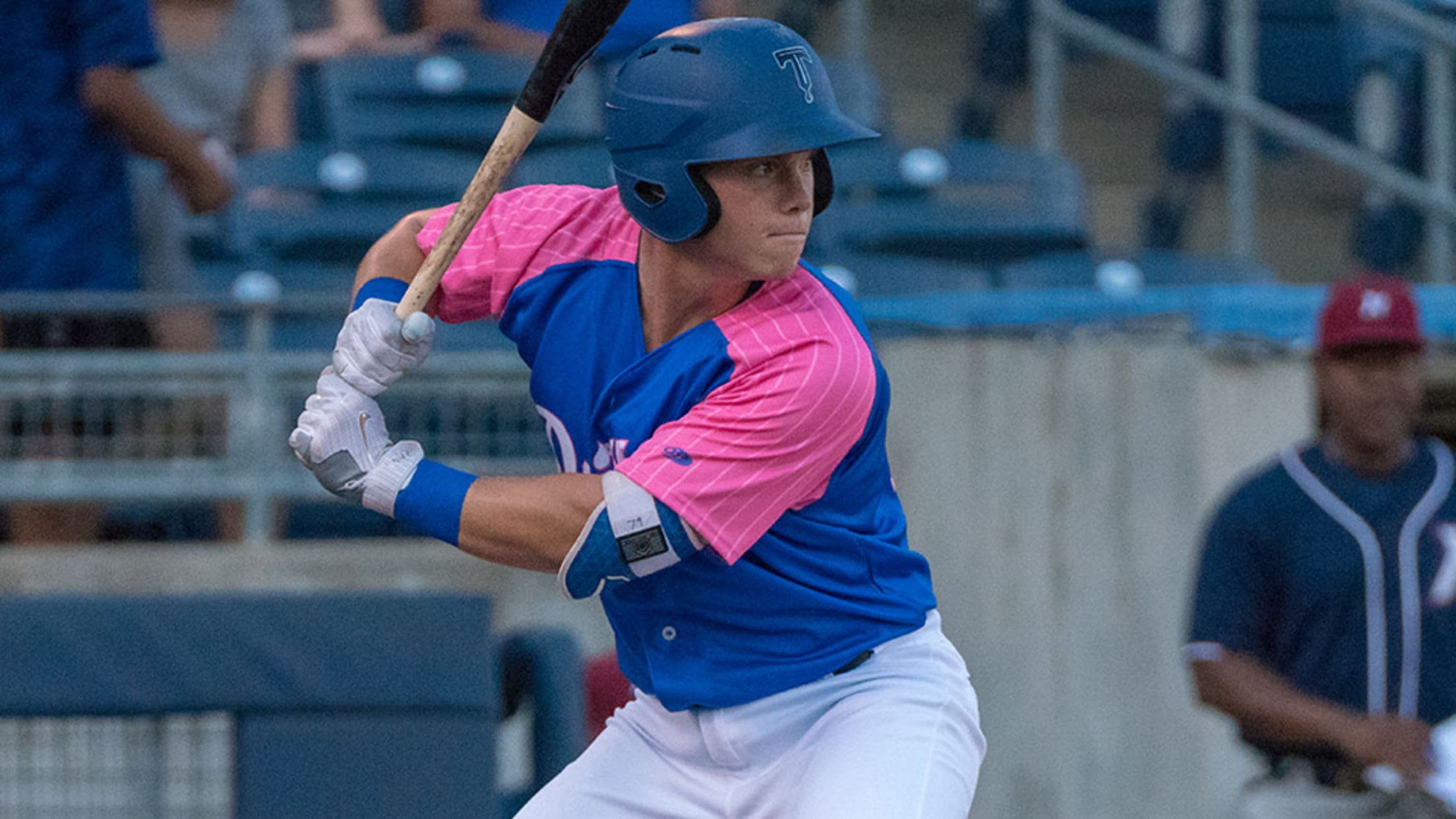 For a player not known for power, Will Smith sure is showing some the past week.The Dodgers' eighth-ranked prospect homered for the fourth straight game Saturday, belting a go-ahead three-run blast in the eighth inning, as Double-A Tulsa knocked off Northwest Arkansas, 4-3, at ONEOK Field.
Dodgers send Buehler to Minors camp
Catcher Smith joins top Los Angeles prospect among six cuts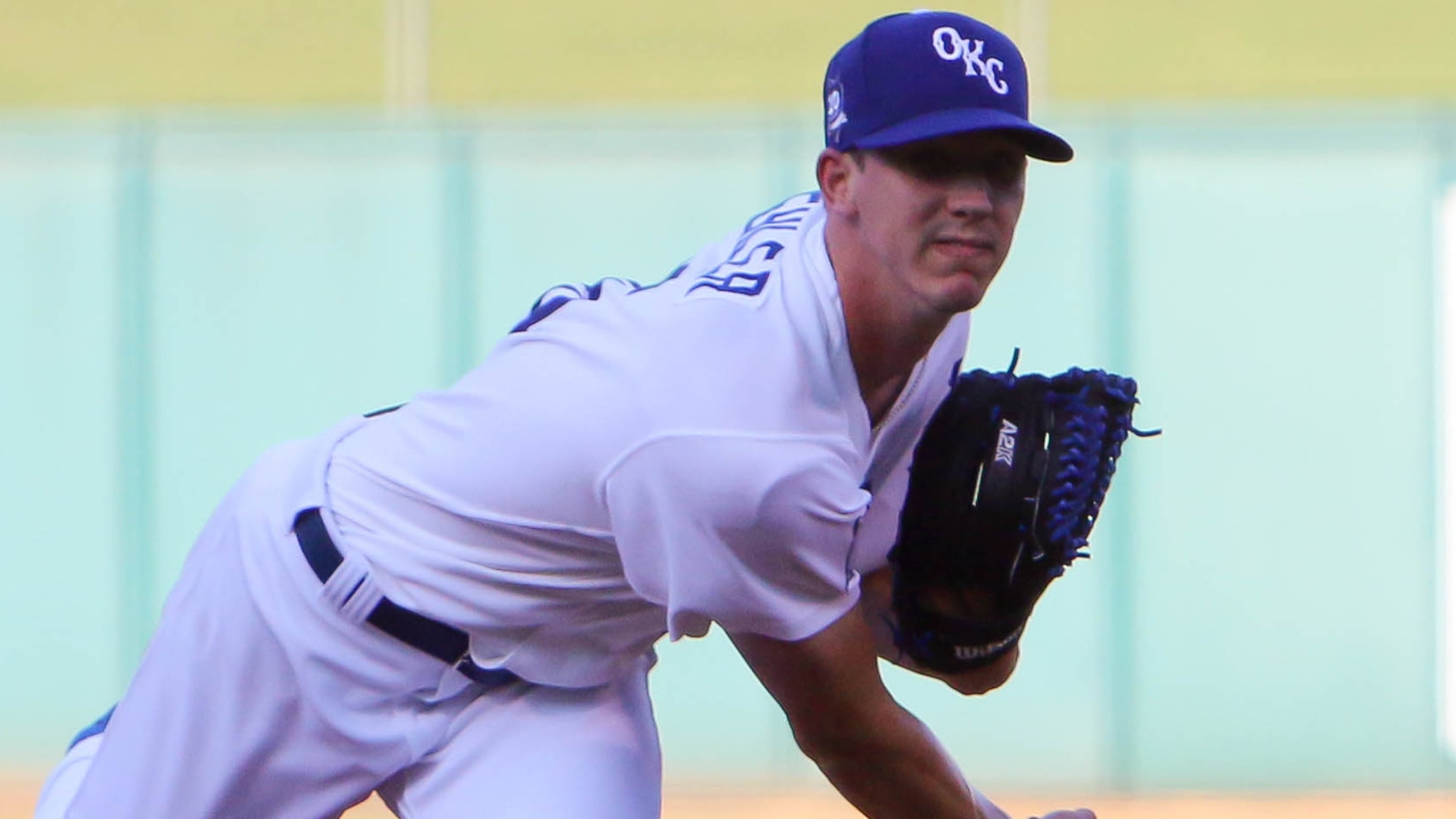 Walker Buehler steamed through three Minor League levels en route to his big league debut last September. Before making a return to Los Angeles, he'll refine things one more time on the farm.The Dodgers optioned MLB.com's No. 12 overall prospect to Minor League camp Monday, one of six moves made
Ruiz headlines Dodgers' Spring Training invitees
No. 52 overall prospect leads impressive list of non-roster players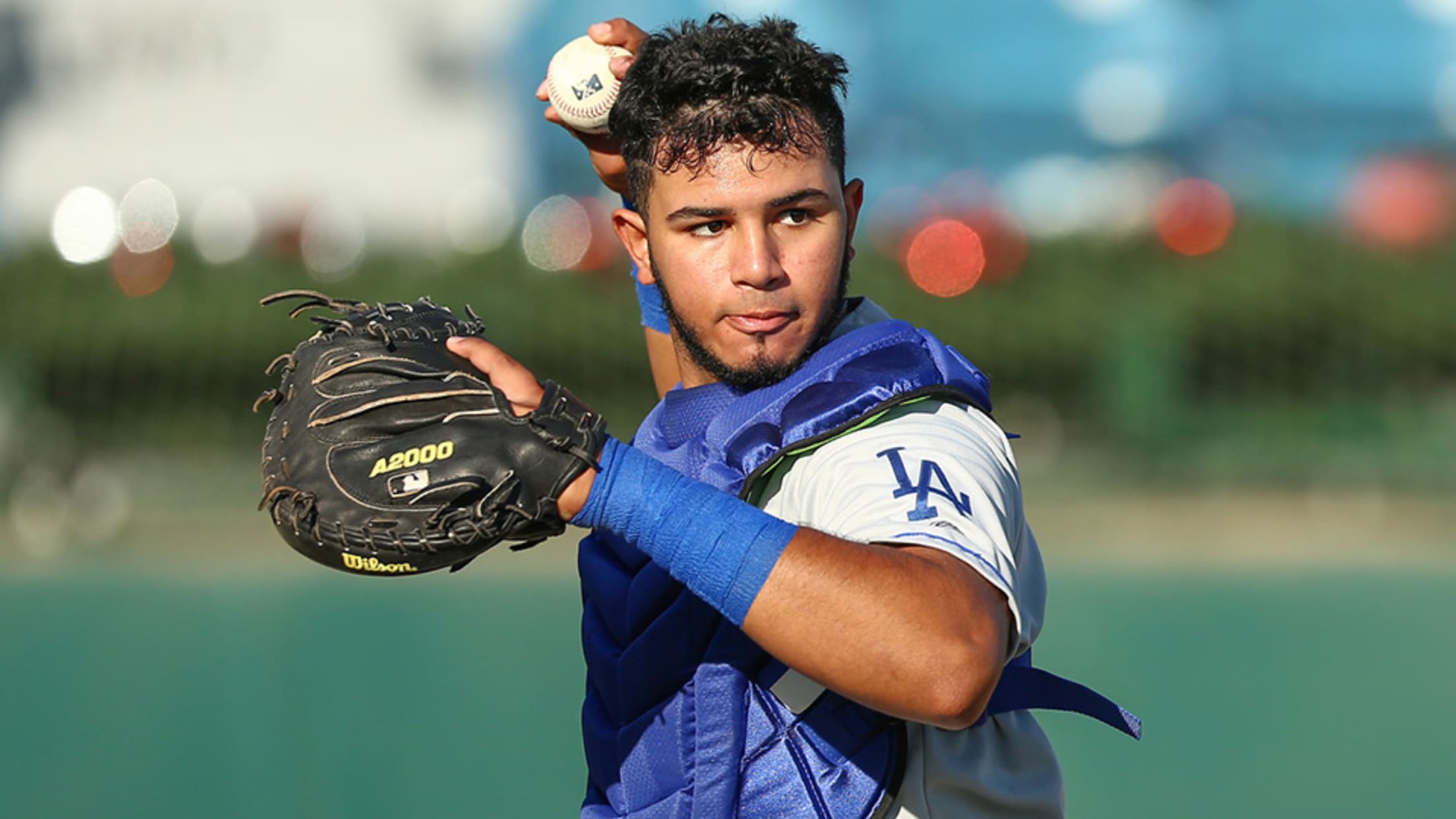 Keibert Ruiz doesn't turn 20 until July, but he's already turning heads in the Los Angeles organization.Ranked as the No. 52 prospect in baseball by MLB.com, the switch-hitting catcher was one of several highly ranked Dodgers prospects invited to big league Spring Training next month. Outfielder Yusniel Díaz and fellow backstop
Fall League honors 23 on Top Prospects Team
Circuit managers and coaches tab best players from 2017 season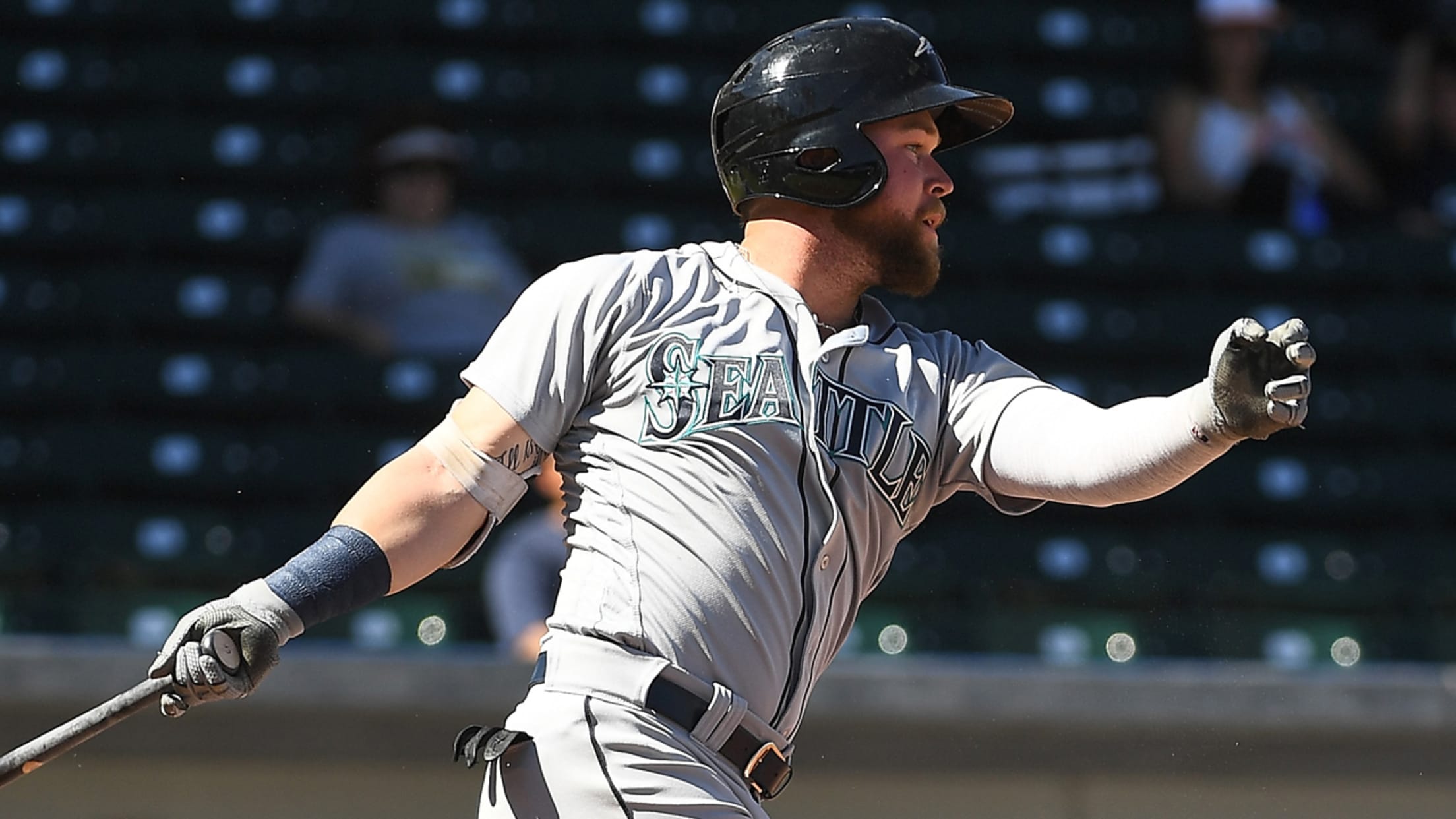 The Arizona Fall League season wrapped up nearly a month ago, but accolades are still rolling in for the circuit's best.The showcase league's top players were honored Monday with the announcement of the official 2017 Top Prospects Team, voted on by AFL managers and coaches. The group is comprised of
Tom, Smith power Desert Dogs to win
Indians outfielder, Dodgers catcher both belt long balls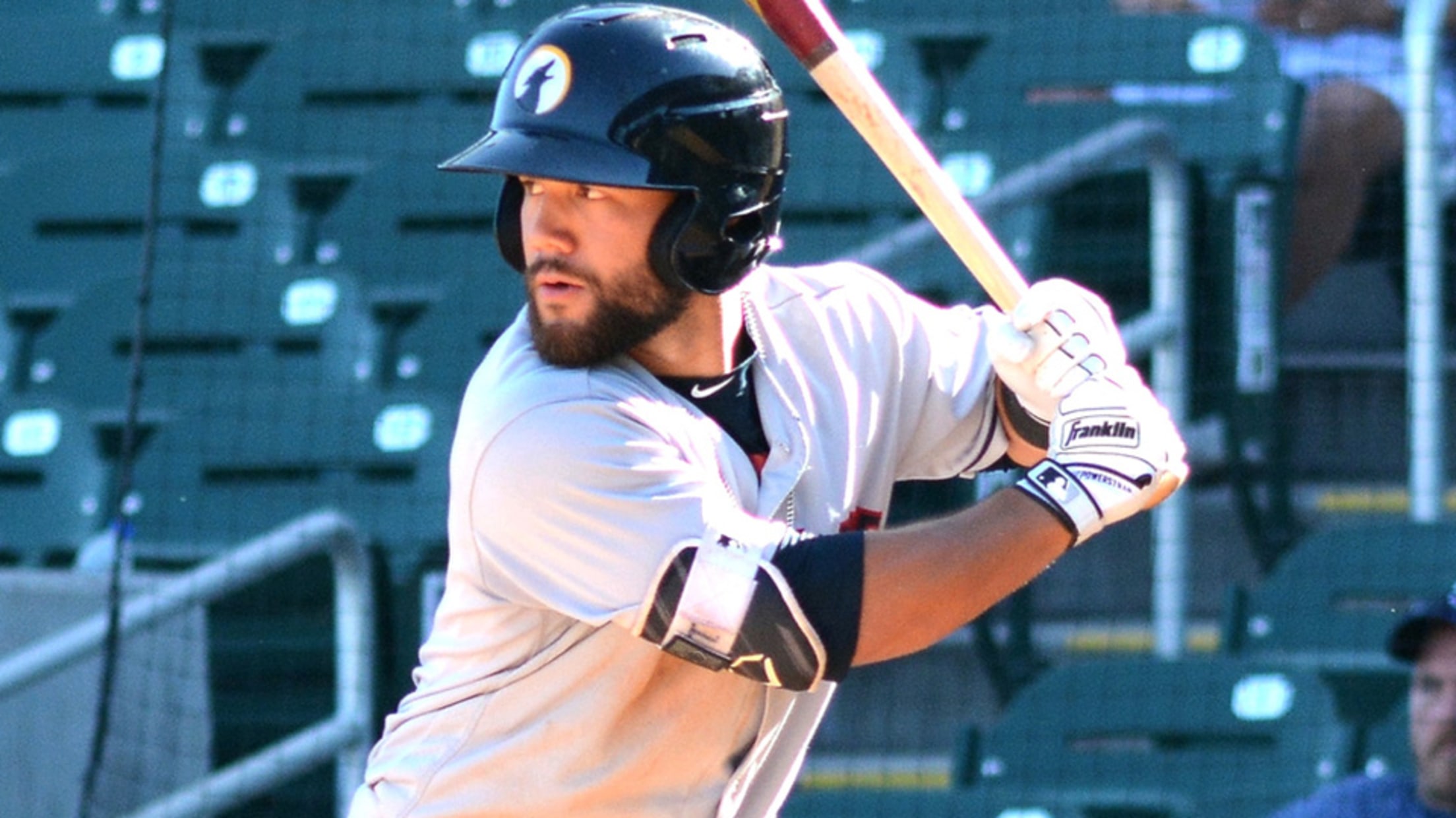 Though Glendale's Arizona Fall League title pursuit came to an end Thursday, two Desert Dogs made sure they went out with a bang in its penultimate game.Indians outfield prospect Ka'ai Tom and Dodgers catcher Will Smith each went 2-for-4 with a home run Wednesday afternoon to lead Glendale to a
The Show Before the Show: Episode 132
Dodgers' Smith discusses trip to AFL, recovery from broken hand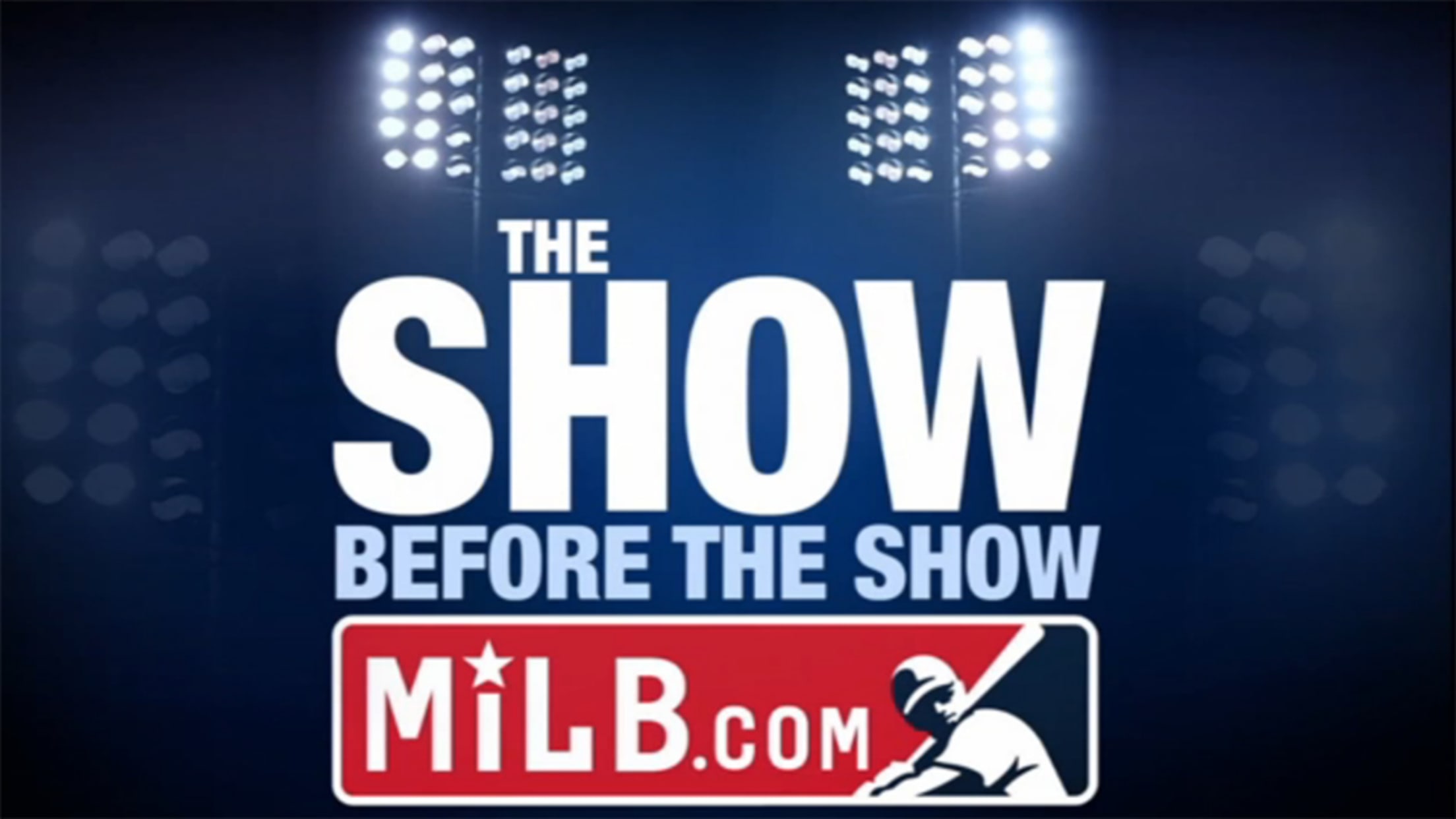 Check out the latest episode of The Show Before the Show, MiLB.com's official podcast. A segment rundown is listed below, in case you want to skip to a particular section. Like the podcast? Subscribe, rate and review The Show Before the Show on iTunes. The podcast is also available via
JetHawks' Rodgers extends strong start
Rockies top prospect doubles twice, plates two on three-hit night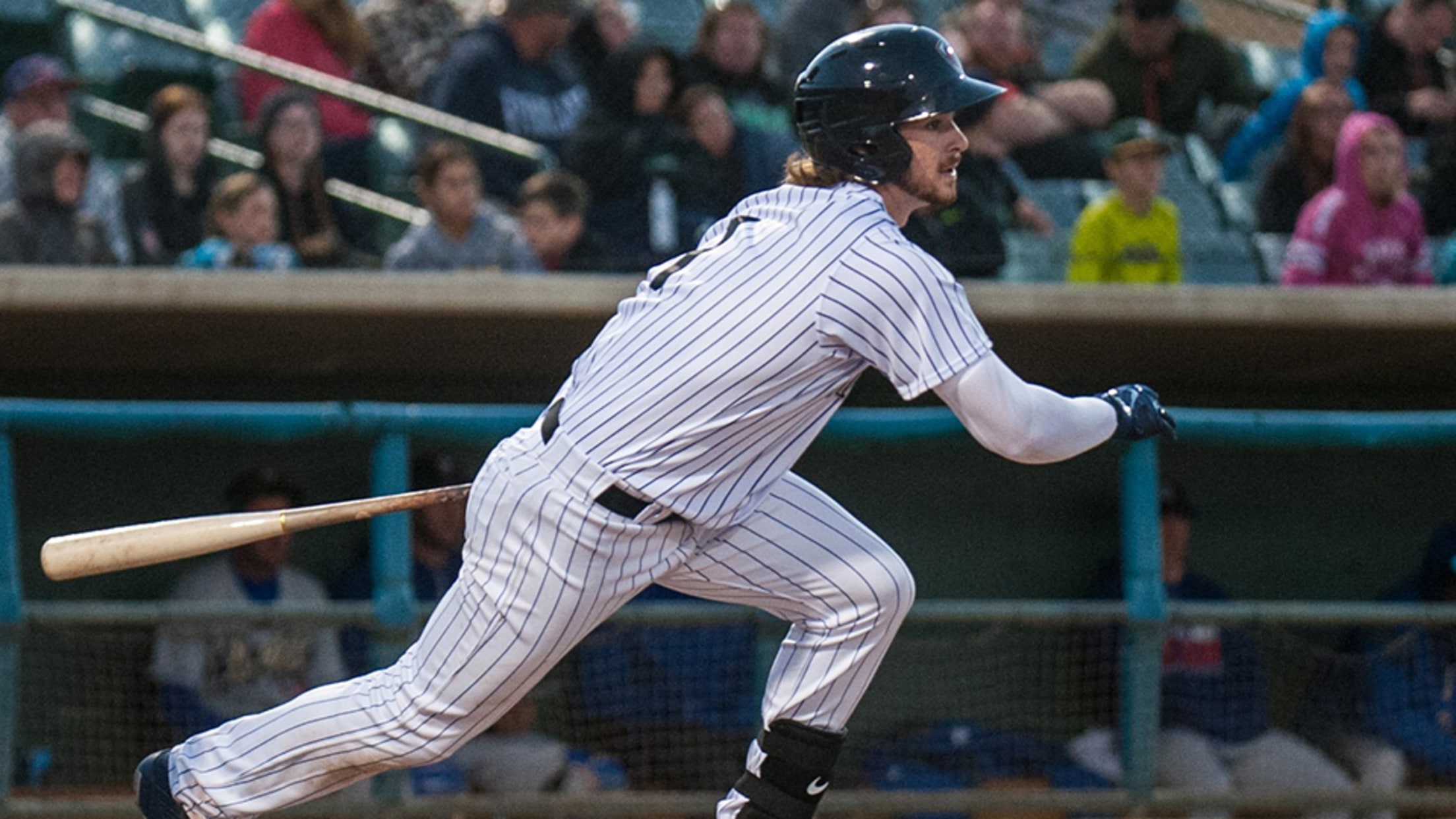 A long offseason followed by a stint on the disabled stint left Brendan Rodgers itching to get back on the field. The Lancaster JetHawks are sure happy to see him there, too. In his fifth game back from a hand injury, the Rockies' top prospect went 3-for-5 with a pair of doubles
Chavis brings power to Players of the Week
No. 10 Red Sox prospect homers five times in return to Salem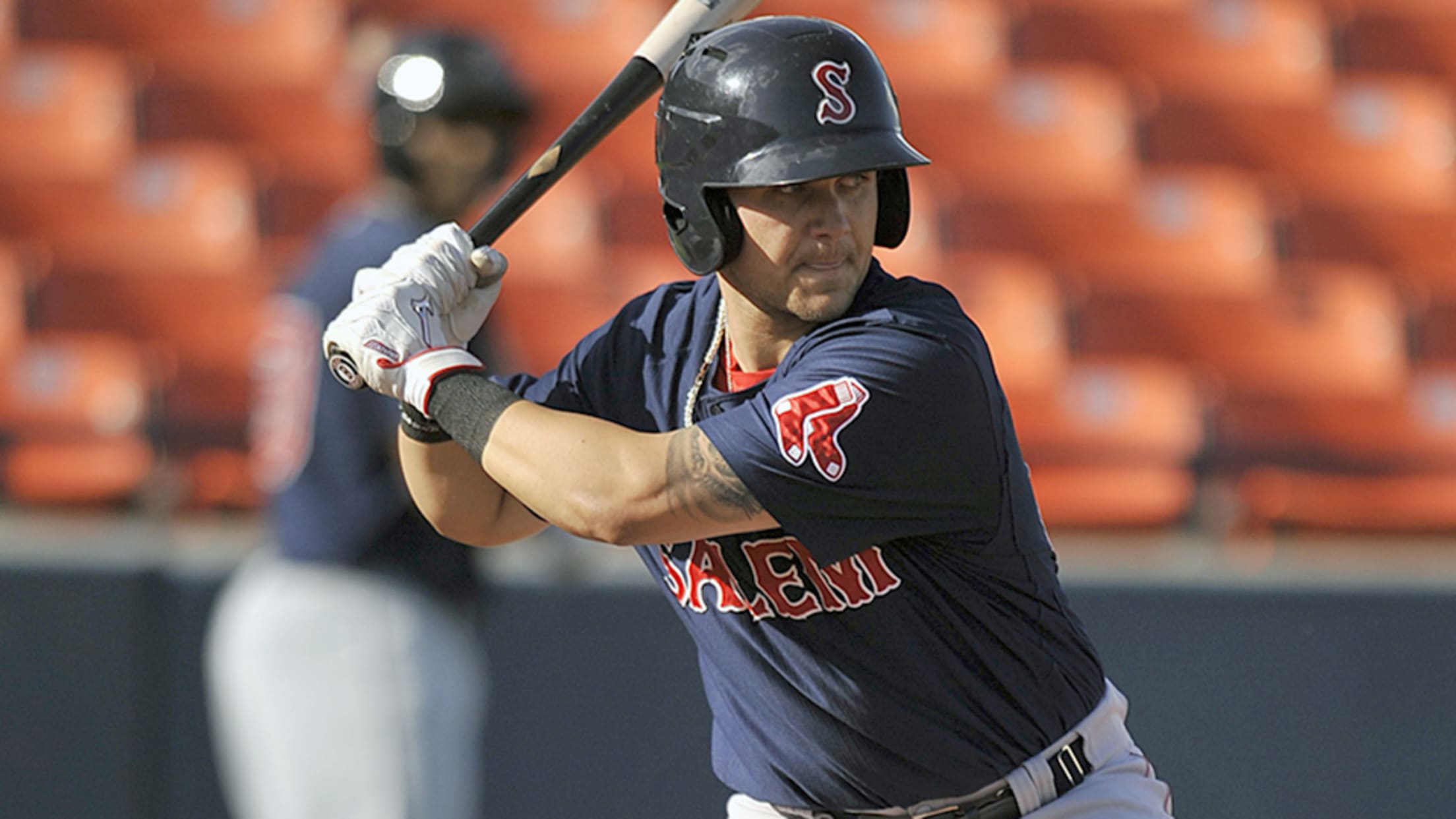 On Opening Day, Michael Chavis made a jump-throw from third base when he felt soreness in his elbow; four days later, he was on the disabled list. The DL trip was nothing new for the 21-year-old, who had two stints there last season that limited him to 81 games. But
Smith rattles two homers for Quakes
No. 14 Dodgers prospect goes deep twice, drives in pro-best four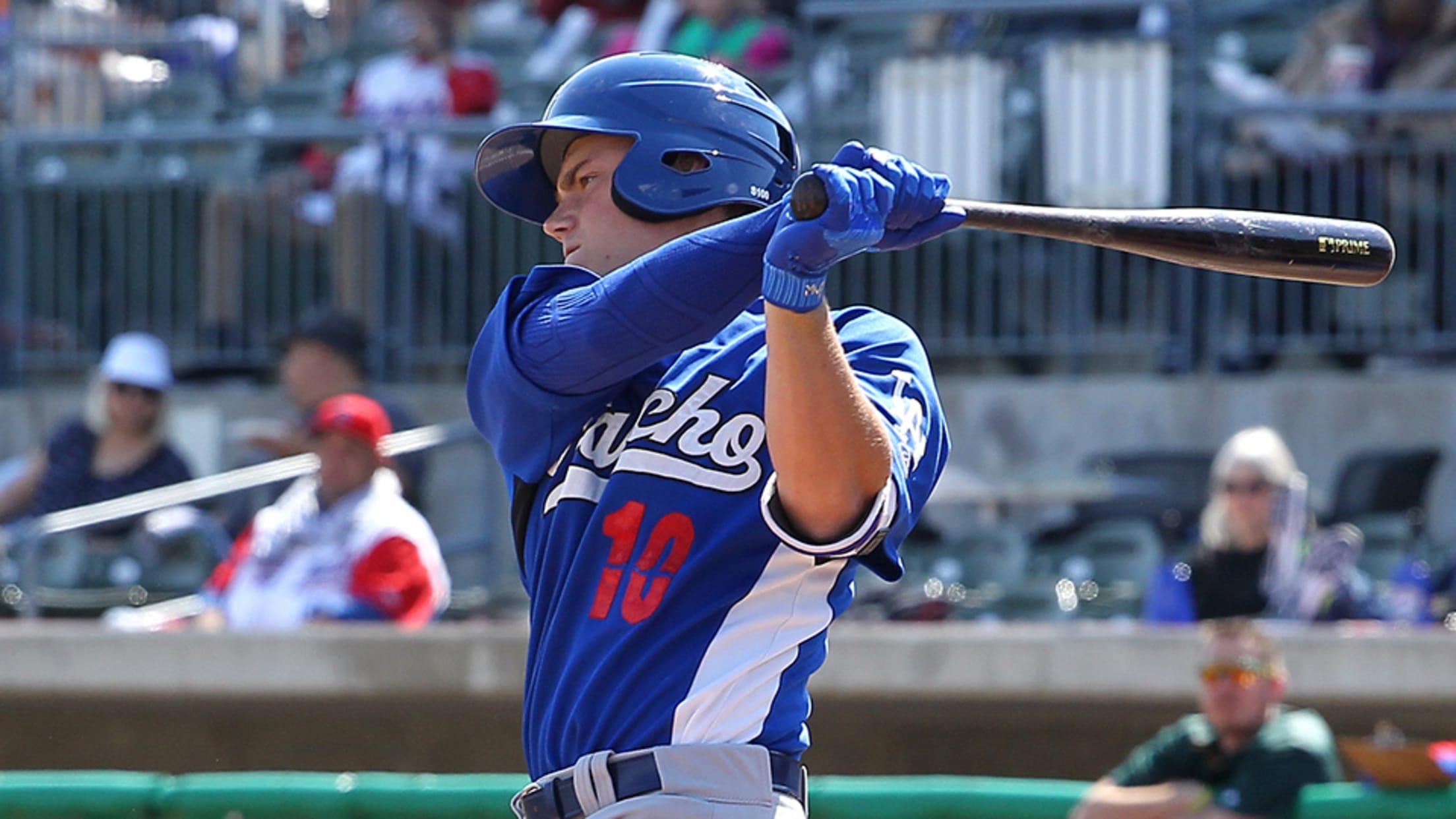 By his own admission, 2016 was a wild ride for Will Smith. Drafted in the first round by the Dodgers in June, the 22-year-old played for three different clubs last summer -- four if you count his time at the University of Louisville -- so a normal offseason was a welcome
Smith, Herrera hurl Nats' first no-hitter
NW Arkansas also turns triple play behind Royals prospects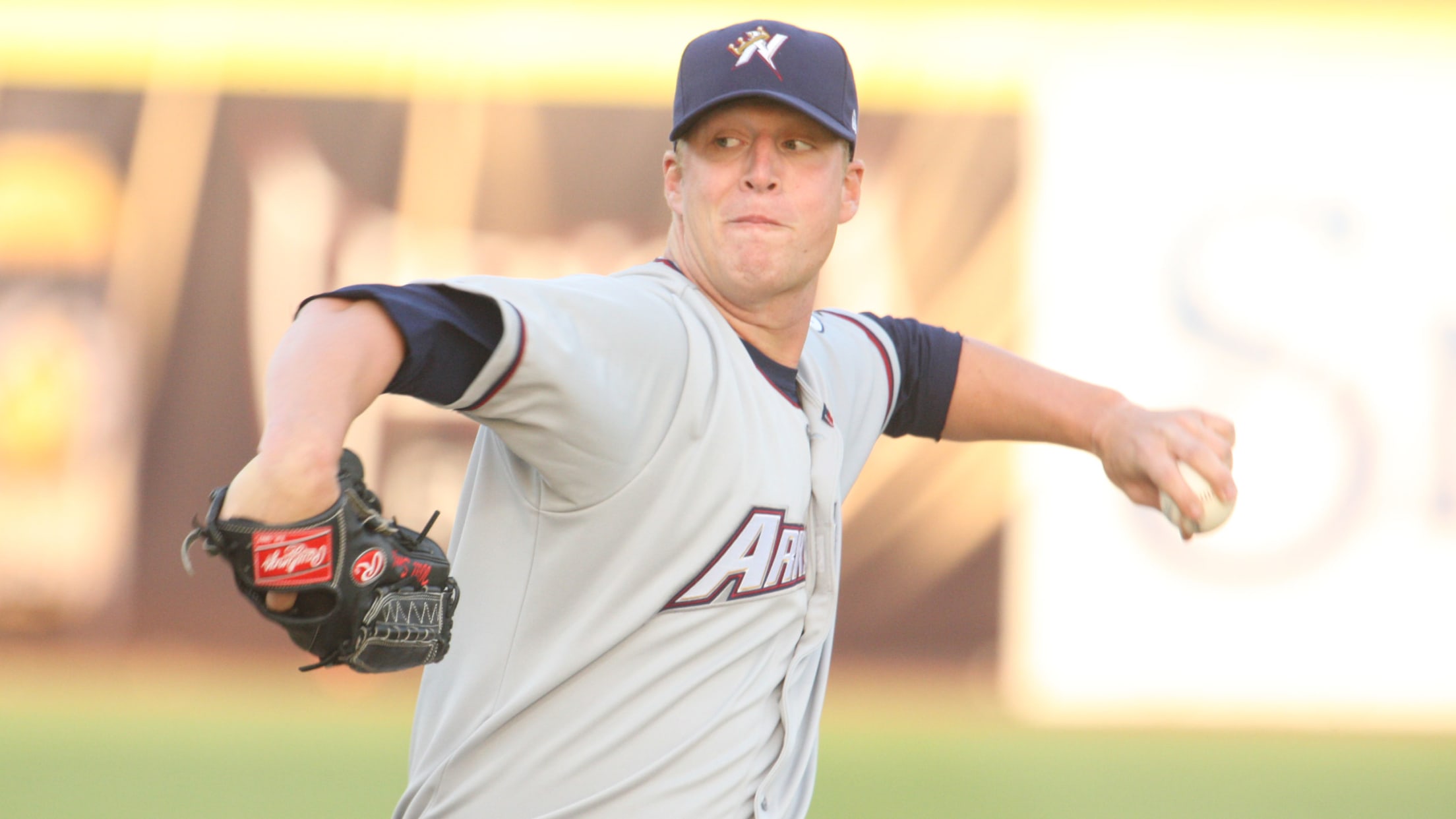 Tuesday was a night of firsts for the Northwest Arkansas Naturals, one helping produce the other. Aided by the first triple play in team history, Will Smith combined with Kelvin Herrera on the Naturals' first no-hitter as Northwest Arkansas edged the Arkansas Travelers, 1-0. Seeking his third straight win, Smith