Flying Squirrels alumni in the 2021 MLB Postseason
Former Richmond players contributed for six teams in this year's playoffs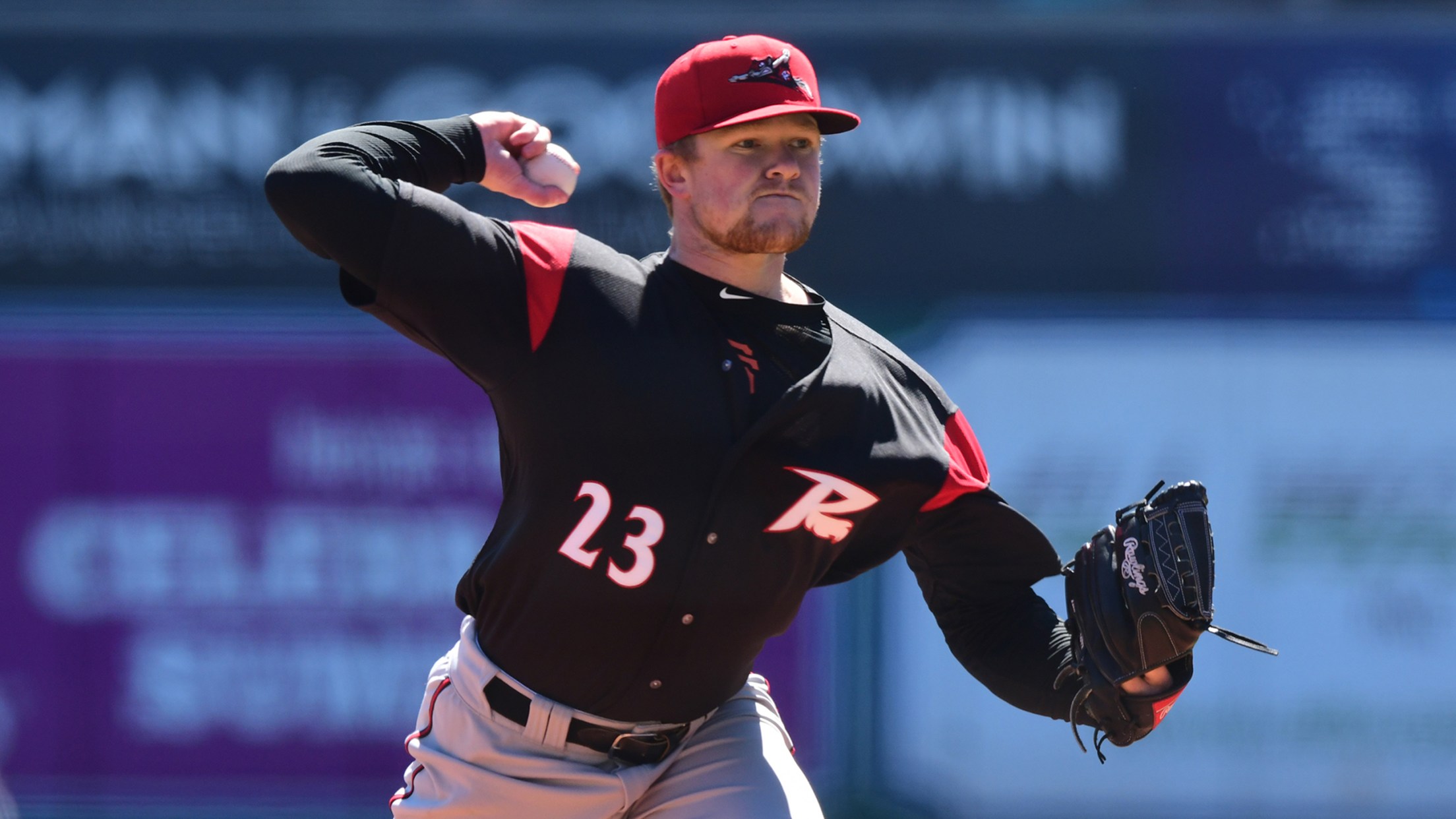 The 2021 Major League Baseball Postseason gets started tonight as the Boston Red Sox host the New York Yankees in the American League Wild Card Game at Fenway Park. Richmond Flying Squirrels alumni contributed in 2021 for six of the ten teams in the playoffs.
A look at Flying Squirrels alumni on 2021 MLB Opening Day rosters
Sixteen former Squirrels landed spots on MLB rosters to begin the new season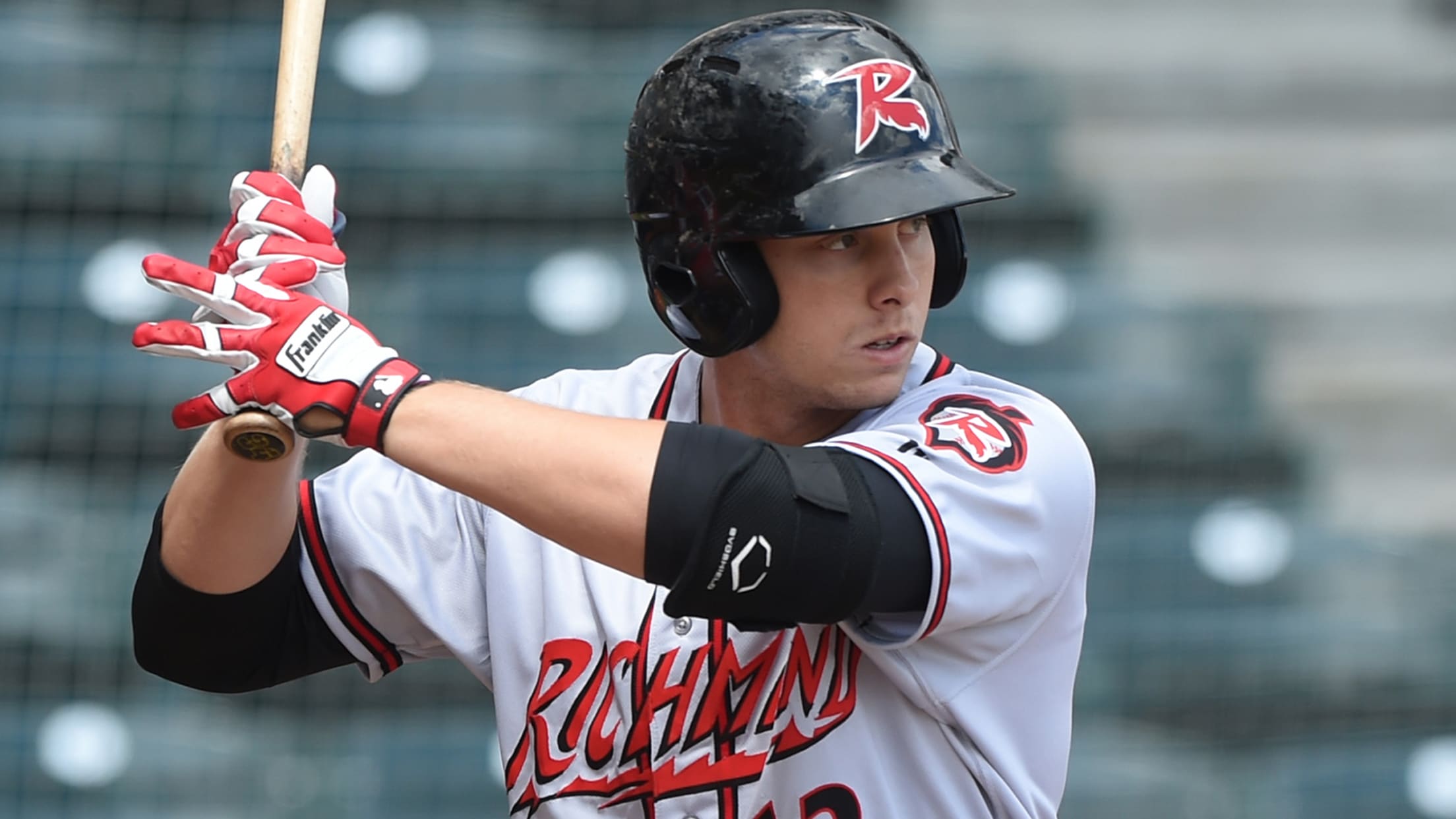 With the 2021 Richmond Flying Squirrels season around the corner, the big leagues got rolling on Thursday. Sixteen Flying Squirrels alumni landed spots on Major League rosters to begin the 2021 season.
River Cats finish 2019 season as Triple-A National Champions
Sacramento becomes the first team to win Triple-A Championship three times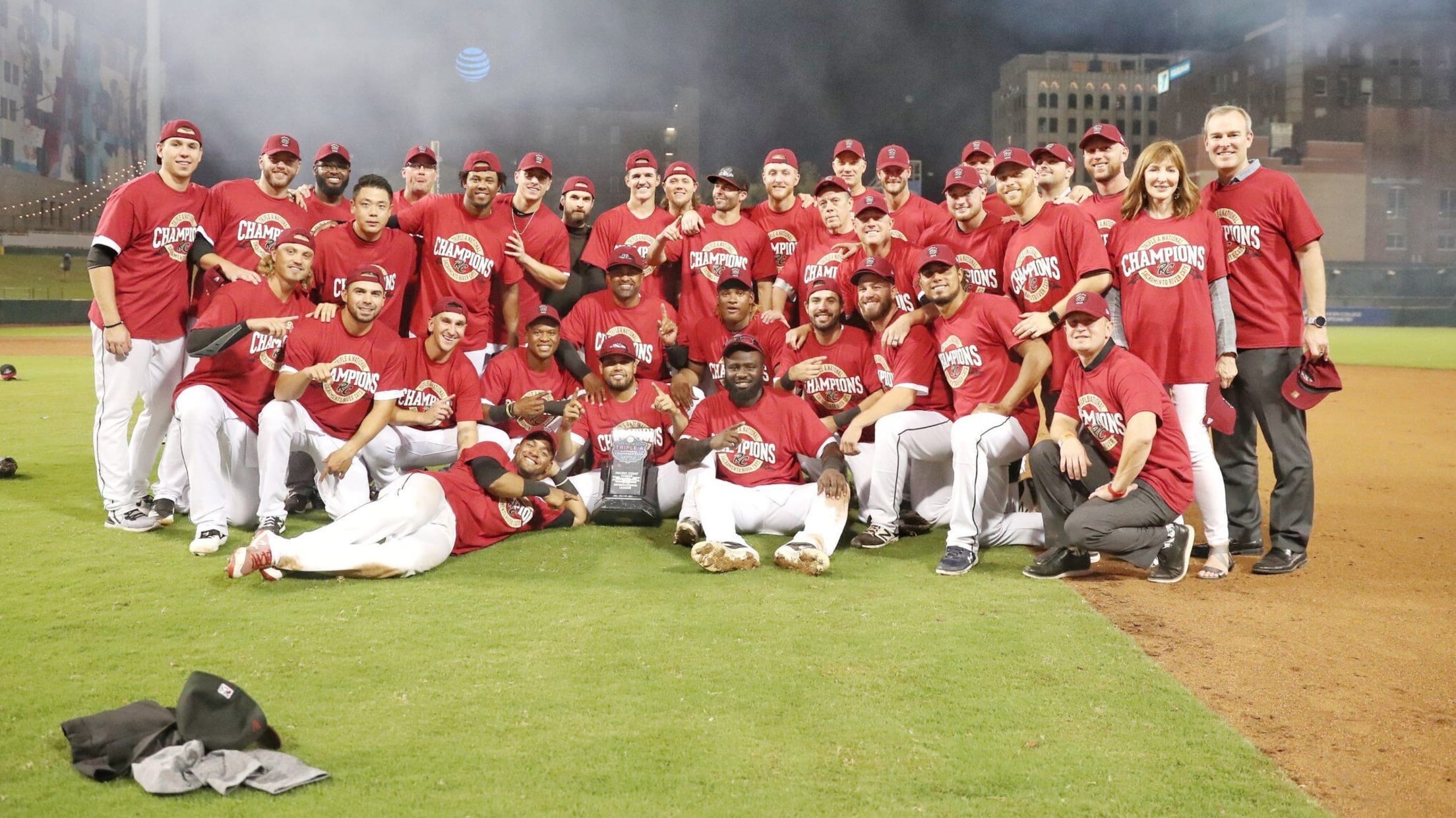 Memphis, TN - The Sacramento River are the Triple-A National Champions after shutting out the International League Champion Columbus Clippers by a score of 4-0 on Tuesday night at AutoZone Park in Memphis, TN. Behind a stellar outing from left-hander, and eventual Most Valuable Player Caleb Baragar, the River Cats
Stingy Baragar, Cats take Triple-A crown
Giants southpaw spins five scoreless frames, Maris goes yard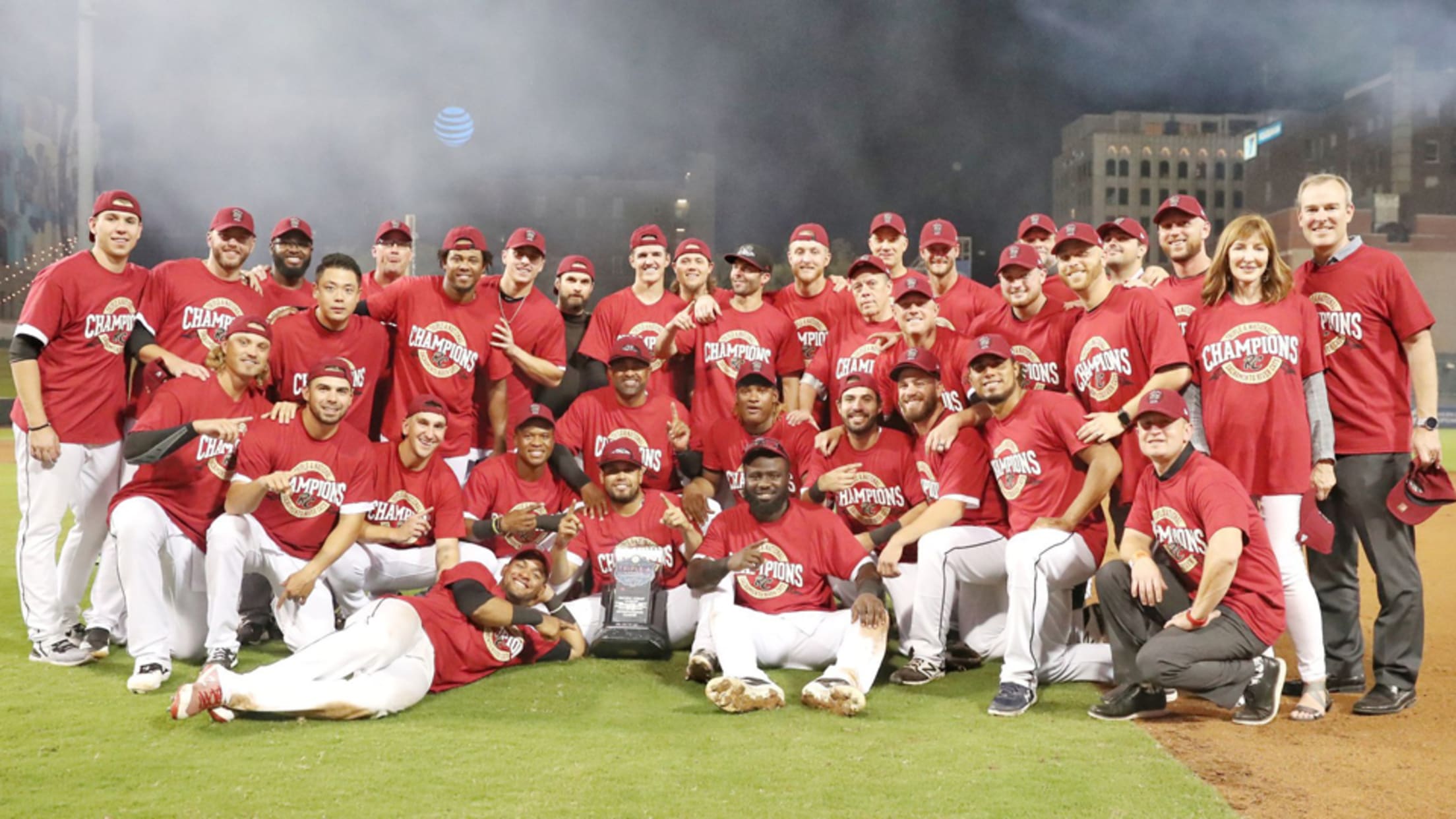 MEMPHIS, Tenn. -- Three and a half weeks ago, Caleb Baragar took a big sigh of relief. His season was done, he got a "good job" from Giants officials and he headed to Arizona to see his girlfriend, Bree. A couple days later, however, it was back to baseball. Sacramento
First-inning homers spark series-clinching win over Aviators
River Cats to face the Round Rock Express in the PCL Championship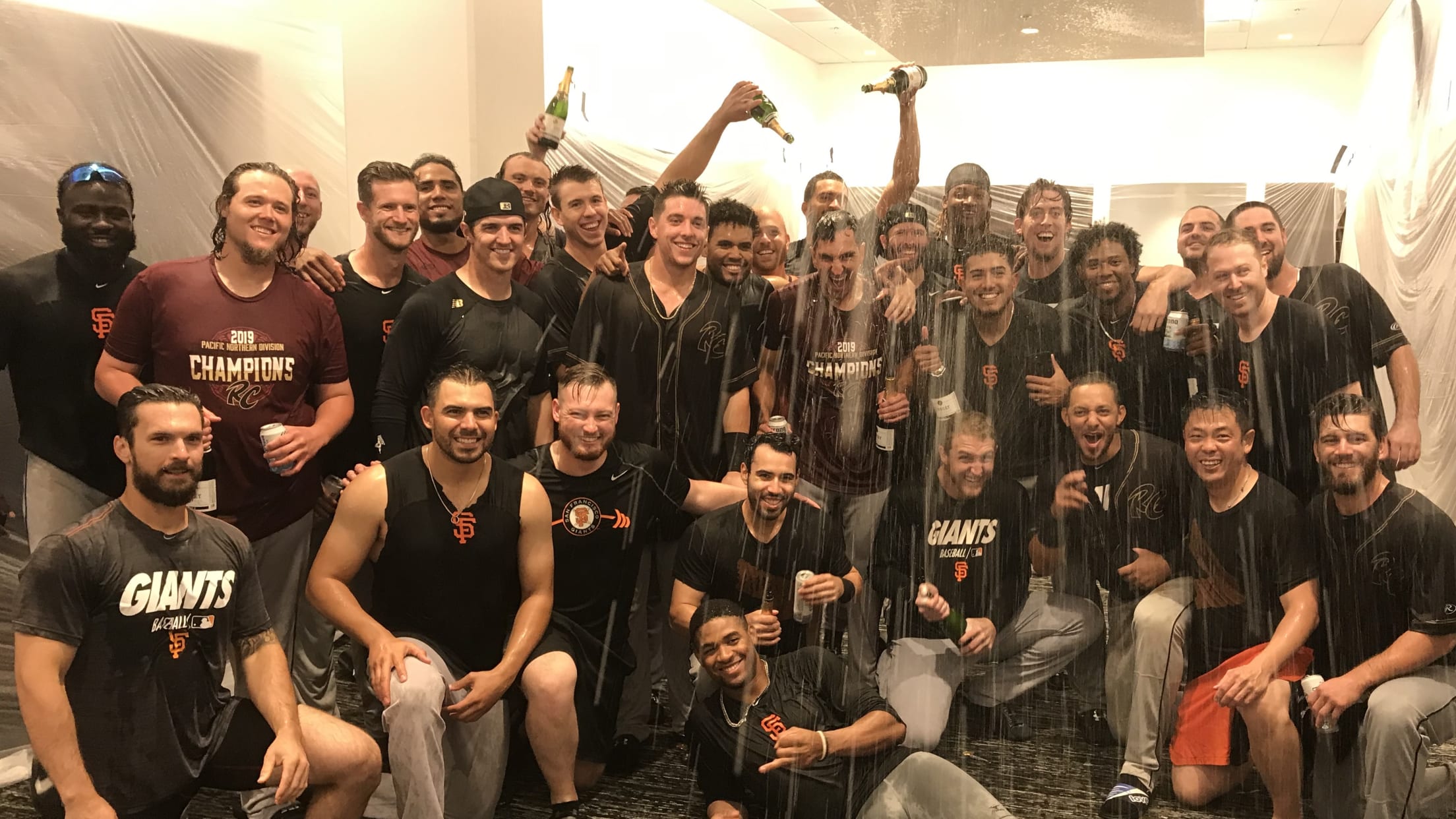 SUMMERLIN, Nev. -- Shortstop Abiatal Avelino led off the ballgame with a home run for the second time in three days. It set the tone for the first inning, as well as the rest of the game as the Sacramento River Cats defeated the Las Vegas Aviators 7-3 to win
Hometown Flying Squirrels lead West to All-Star Victory
Richmond draws 9,560 fans for largest crowd in E.L. All-Star Game modern history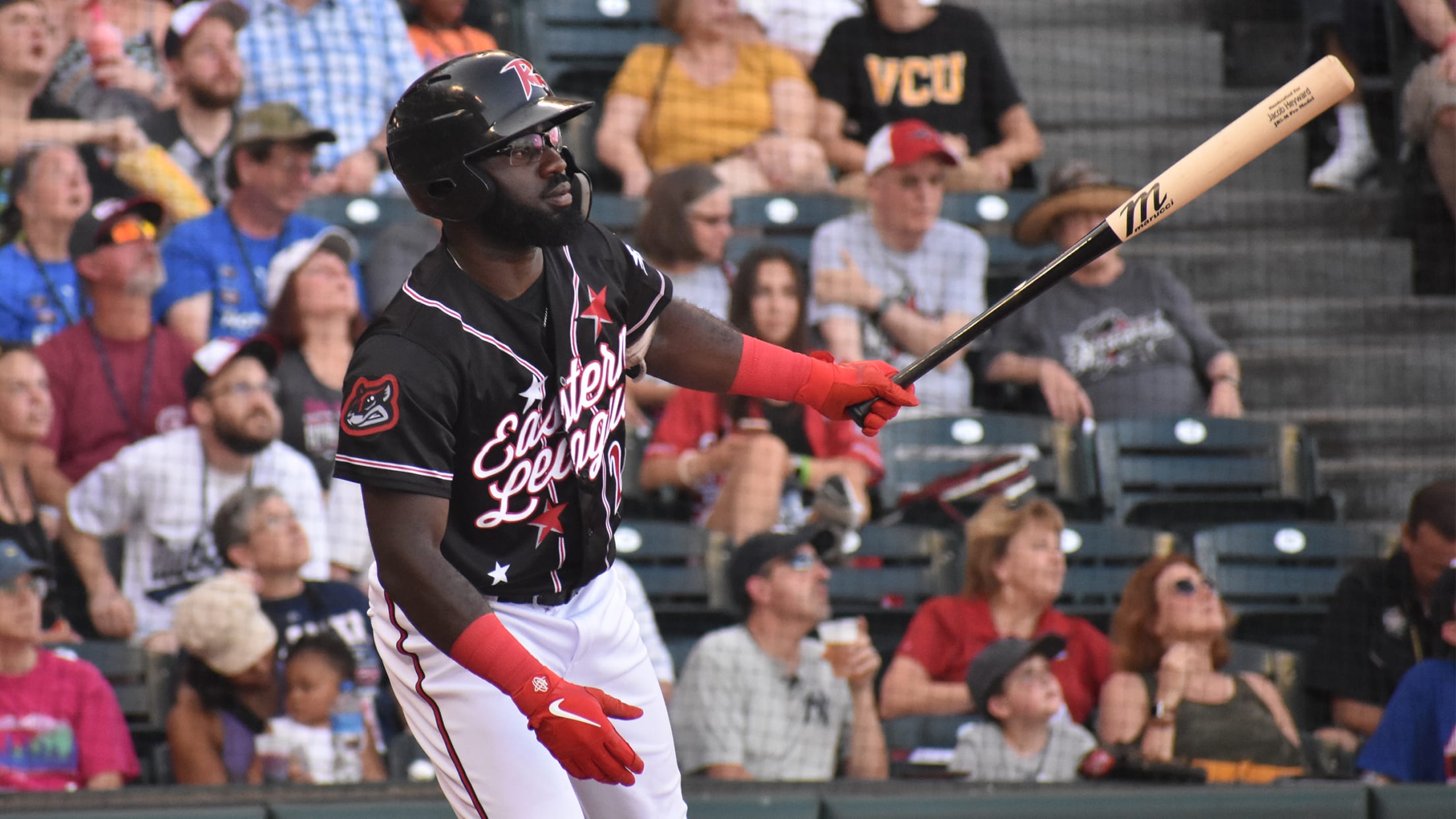 RICHMOND, Va. - In a night of celebration for the entire Richmond community, MVP Jacob Heyward and representatives of the hometown Flying Squirrels pushed the Western Division to a 5-0 win in the 2019 Eastern League All-Star Game presented by Genworth on Wednesday night at The Diamond. The game saw a
Flying Squirrels southpaw Caleb Baragar is turning heads with All-Star season
Baragar is one of Richmond's franchise-record seven Eastern League All-Stars in 2019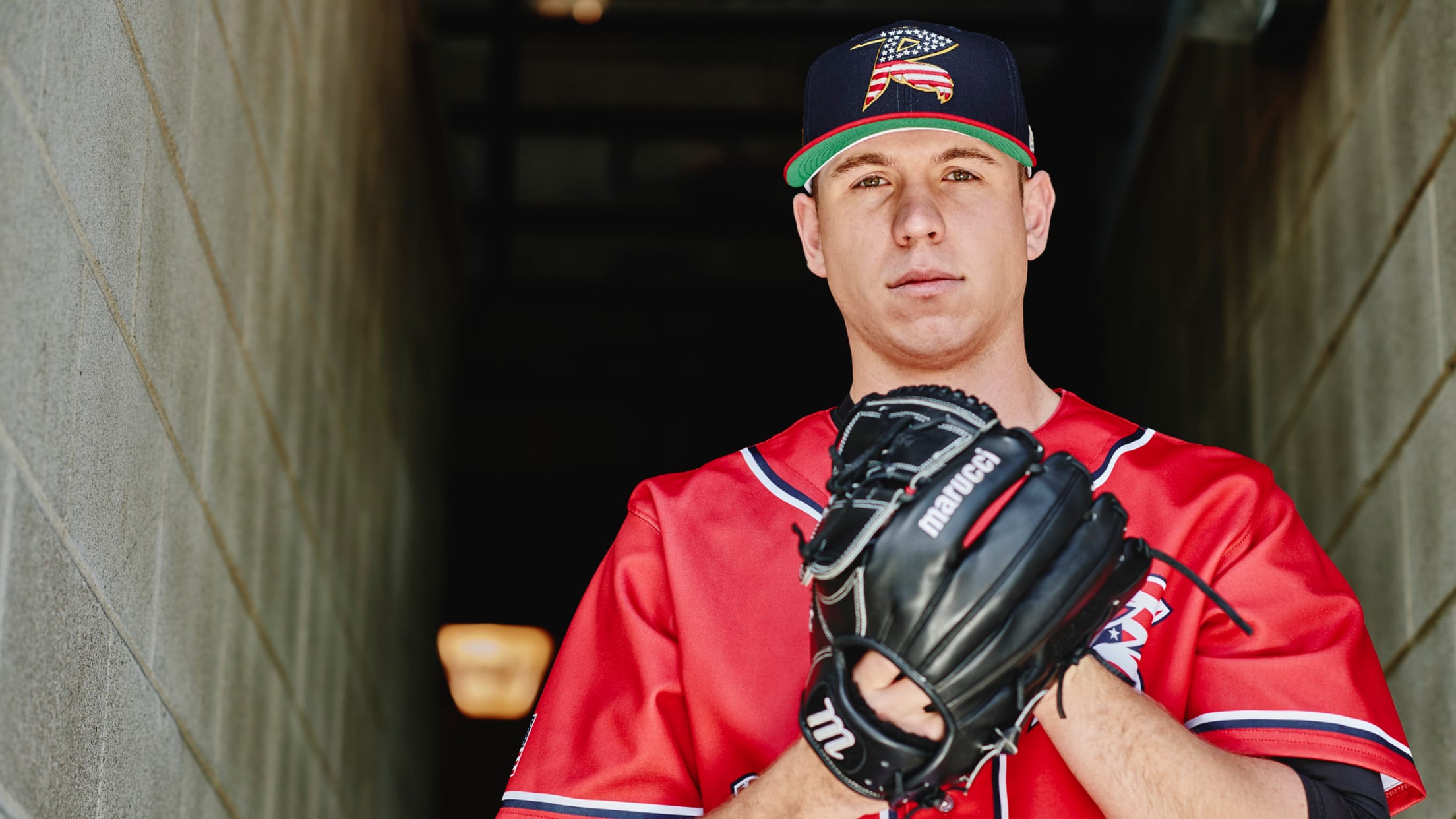 Originally published in Issue No. 8 of The NutshellCaleb Baragar couldn't help but be nervous for the final start of his collegiate career.He was getting ready to pitch at TD Ameritrade Park in Omaha, Neb. in a Big Ten Tournament elimination game against Nebraska. After going undrafted in 2015, it was
Six Flying Squirrels selected for Eastern League All-Star Game
Adon, Arenado, Baragar, Heyward, Houchins, Miller to represent Richmond on July 10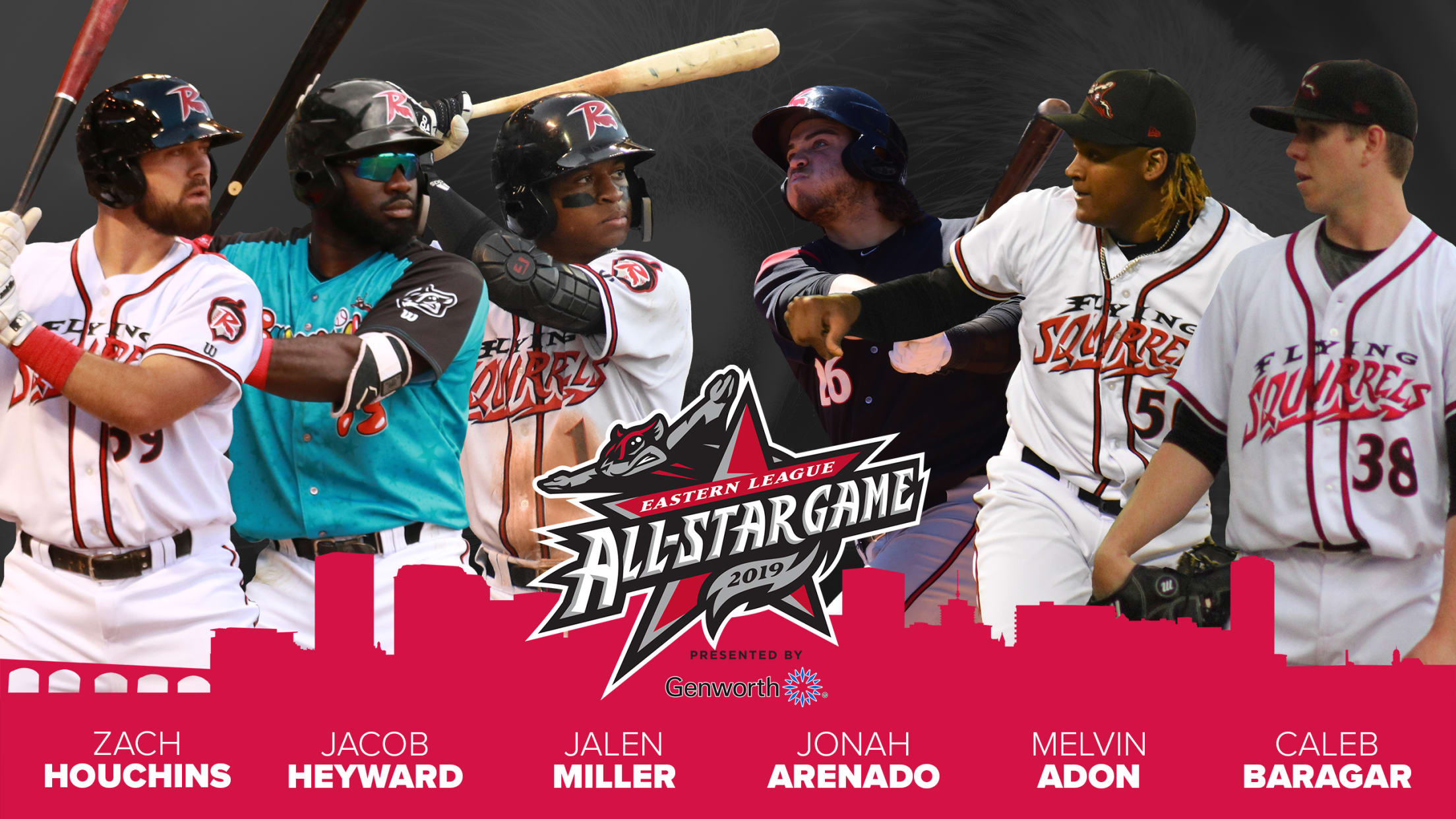 RICHMOND, Va. - Six Richmond Flying Squirrels players, Melvin Adon, Jonah Arenado, Caleb Baragar, Jacob Heyward, Zach Houchins and Jalen Miller, have been selected for the Eastern League All-Star Game, the team announced in conjunction with the Eastern League of Professional Baseball on Monday afternoon.
2019 Eastern League All-Star Game Rosters Announced
Flying Squirrels host All-Star Game for first time on Wednesday, July 10 at The Diamond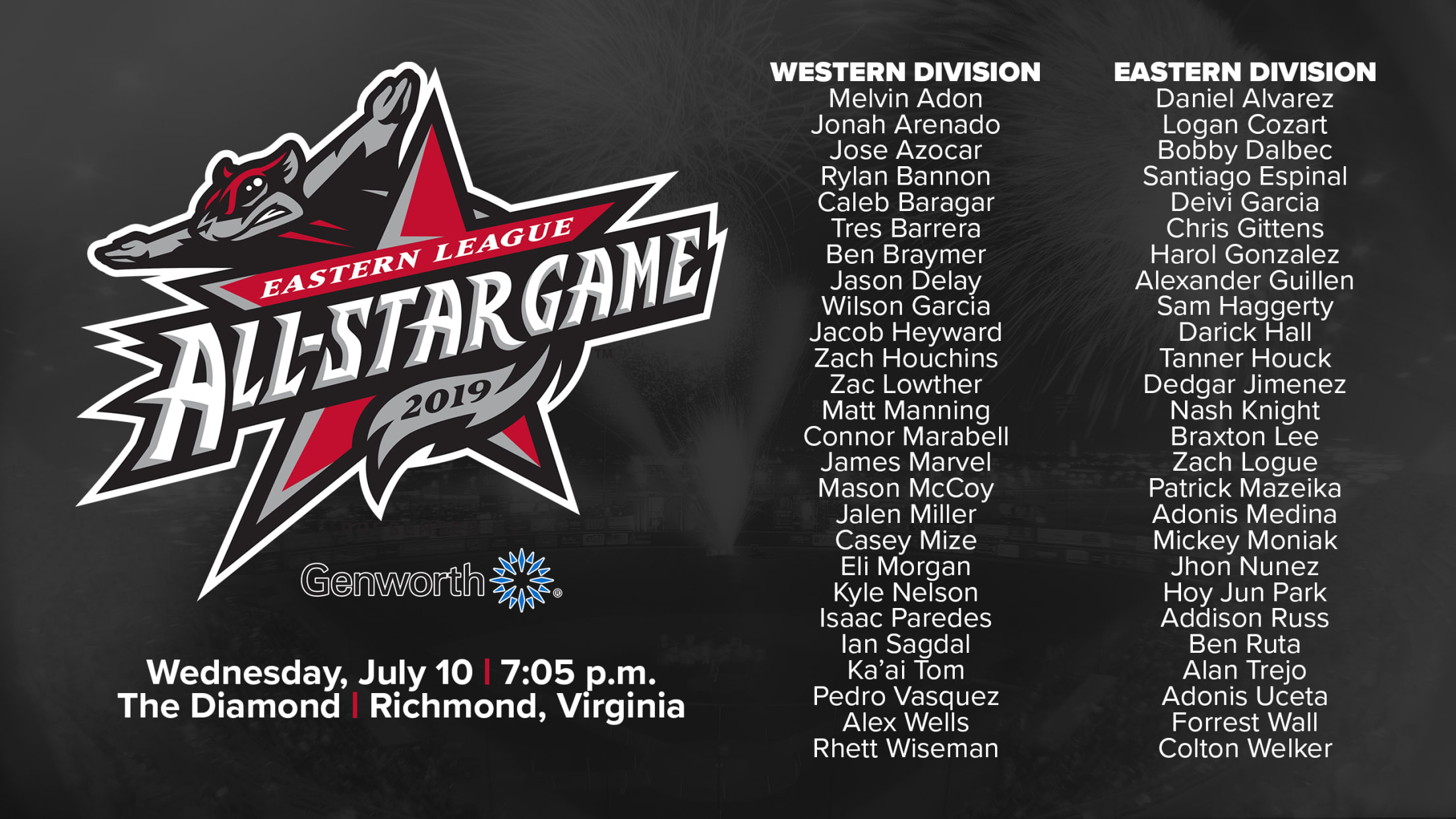 RICHMOND, Va. - The Richmond Flying Squirrels, in conjunction with the Eastern League of Professional Baseball, announced the rosters on Monday for the 2019 Eastern League All-Star Game, which will take place at The Diamond on Wednesday, July 10 at 7:05 p.m. The Flying Squirrels are hosting the event for
River Cats fall to Bees in series finale
Bees' strong pitching quiets River Cats offense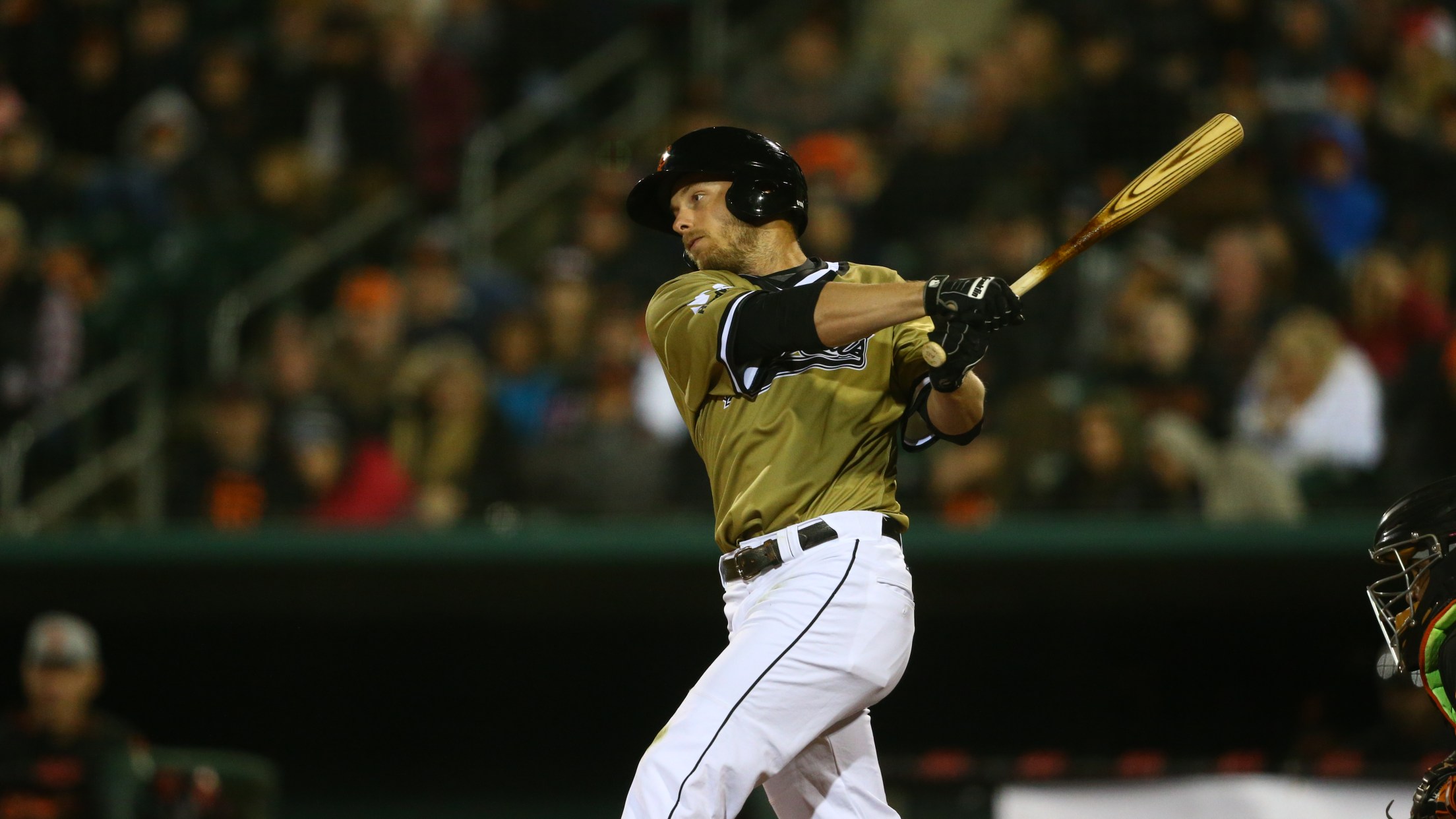 WEST SACRAMENTO, CA - The Sacramento River Cats (18-17) dropped the last of a four-game series 9-2 against the Salt Lake Bees (22-14) on Friday evening