Julien, Wallner provide steady bats for Twins
Upper-level talent shines brightest among Minnesota's All-Stars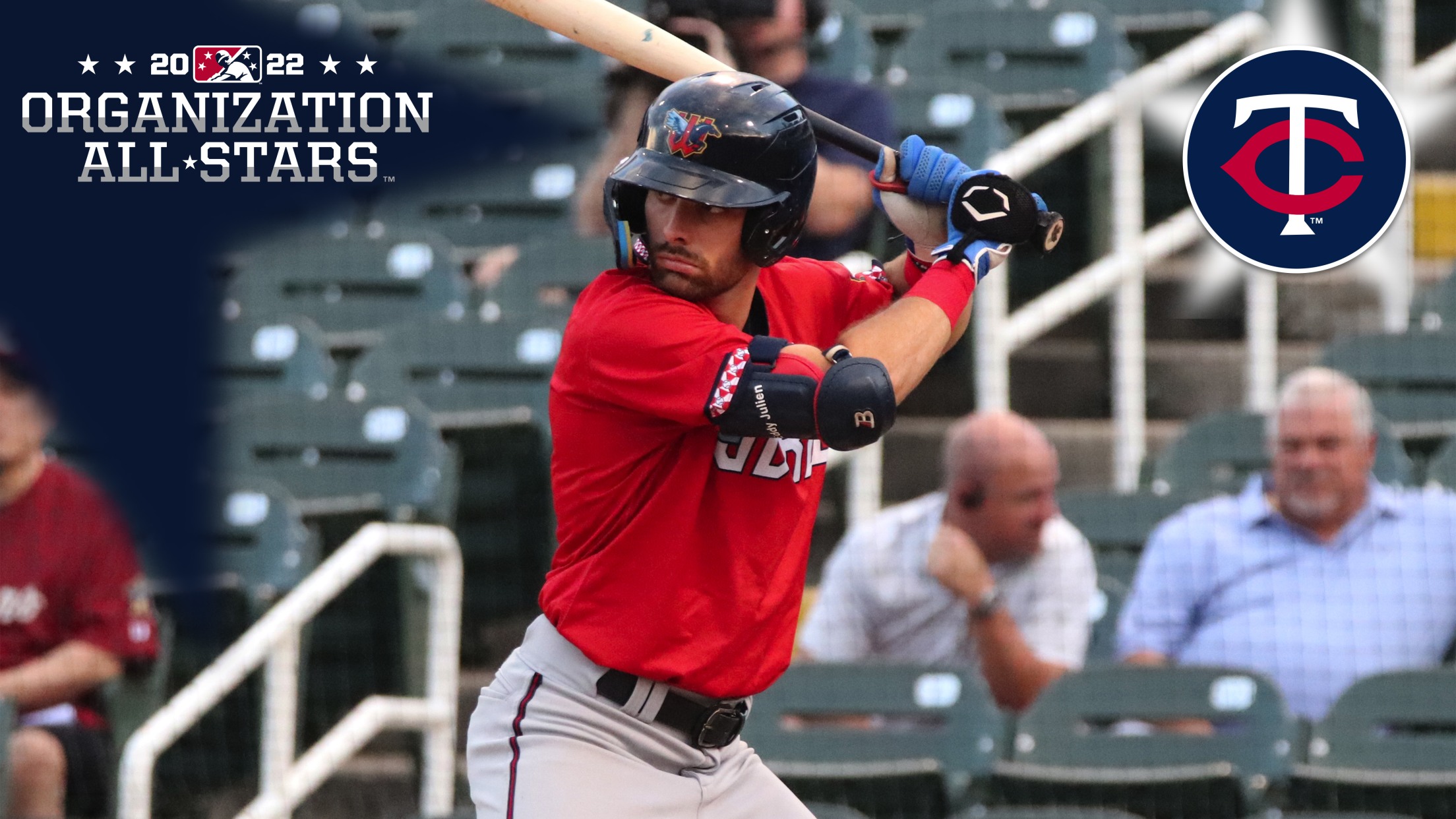 Each offseason, MiLB.com goes position by position across each organization and honors the players -- regardless of age or prospect status -- who had the best seasons in each farm system. Next up in our 2022 Organization All-Stars series are the Minnesota Twins.
Wallner notches first cycle in Saints history
No. 5 Twins prospect, a Minnesota native, plates 6 on 5-hit night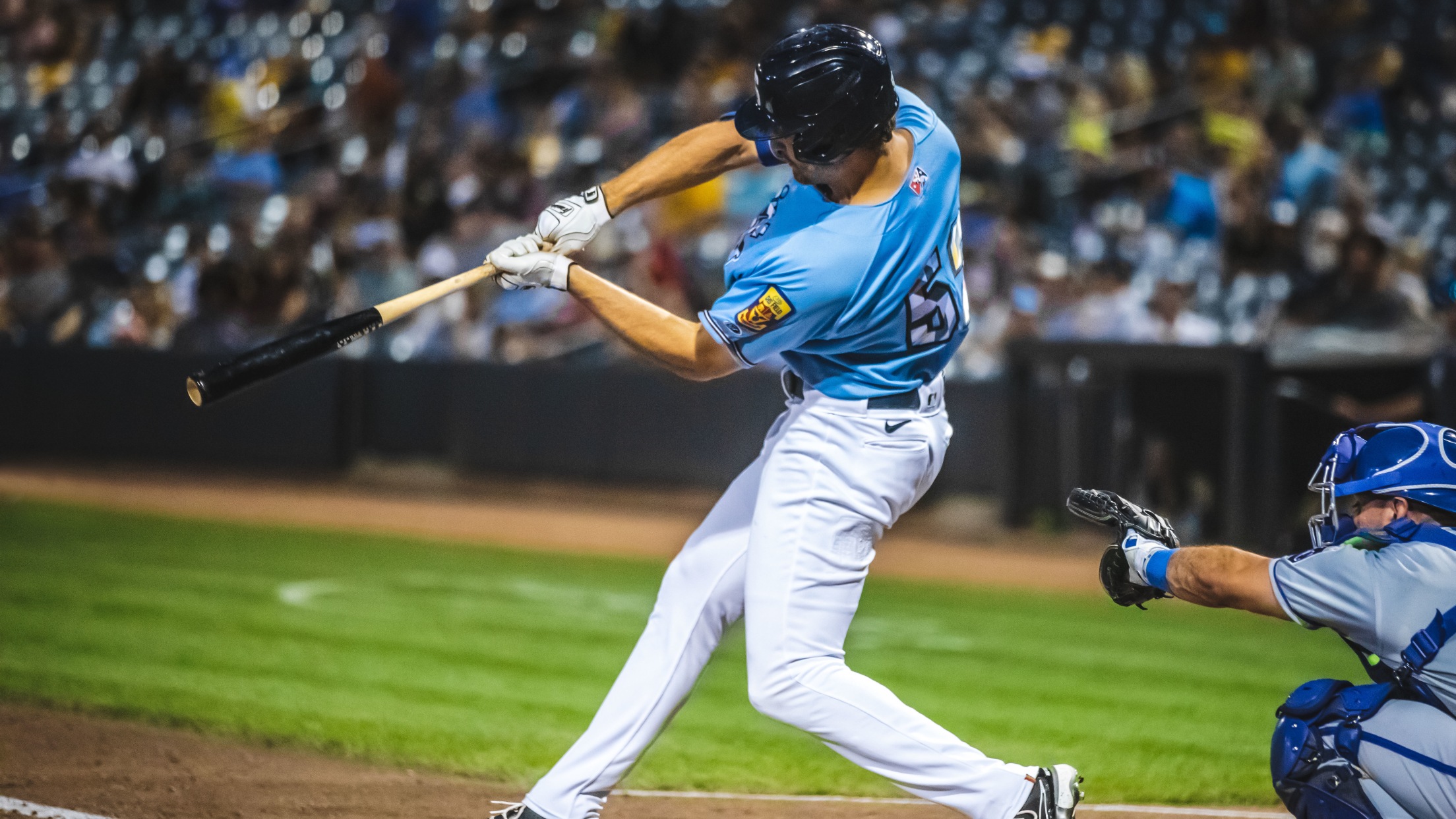 How locked in was Matt Wallner? He didn't even realize he was a triple shy of the cycle … until he hit second base. The No. 5 Twins prospect stumbled his way to third base and just barely beat the tag, but when he stood up he could finally crack
Prospect Q&A: Twins outfielder Wallner
Minnesota native showed off power stroke at Futures Game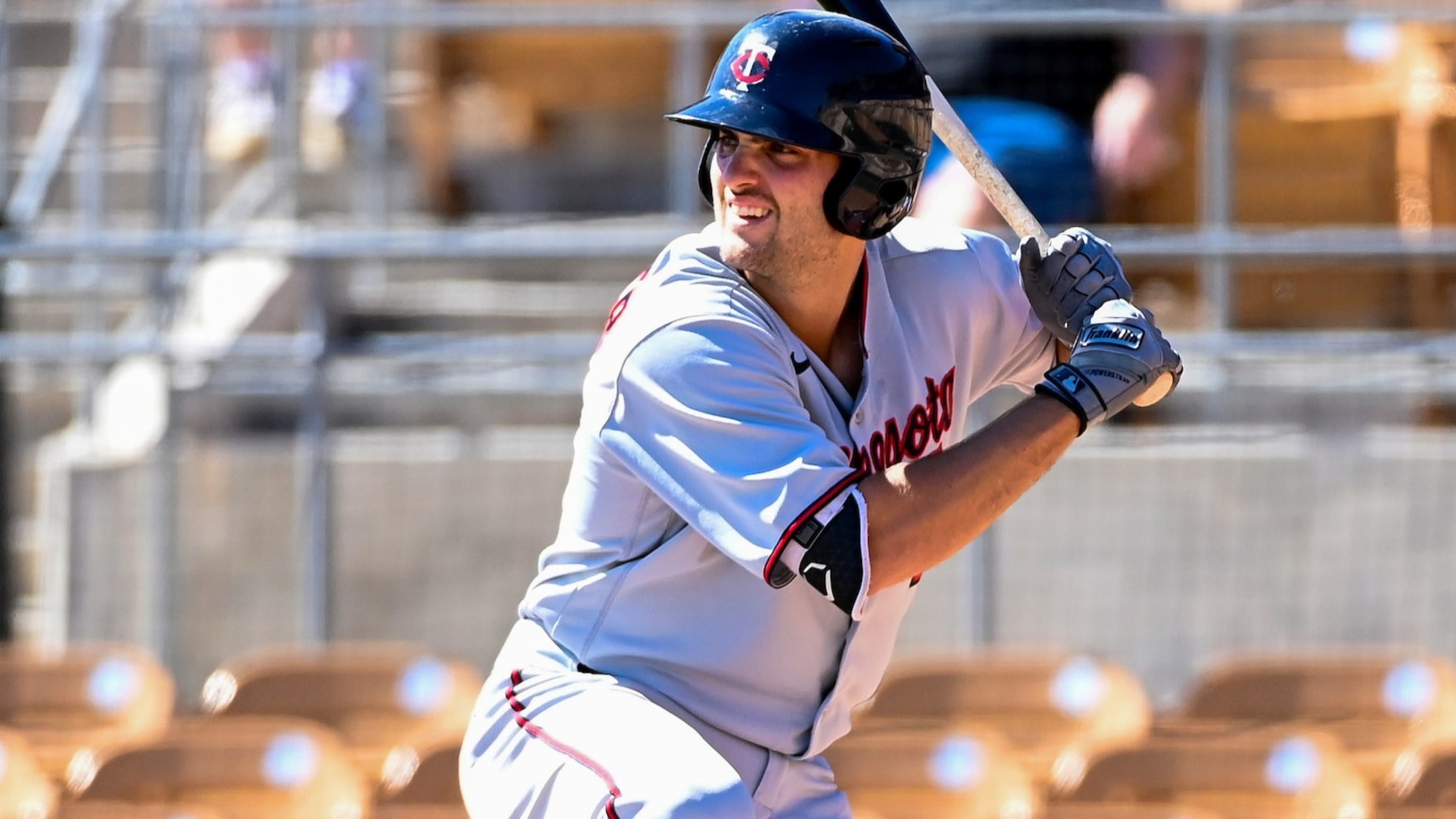 A long drive to right at Dodger Stadium provided fans with a glimpse of Matt Wallner's difference-making power. The Twins' seventh-ranked prospect bashed a two-run homer off Giants lefty Kyle Harrison in last month's Futures Game that helped the American League squad to a 6-4 victory. Wallner's blast wasn't out
Top prospects shine on Fall League Day 4
Wallner, Wiemer show pop; Donovan continues to rake in desert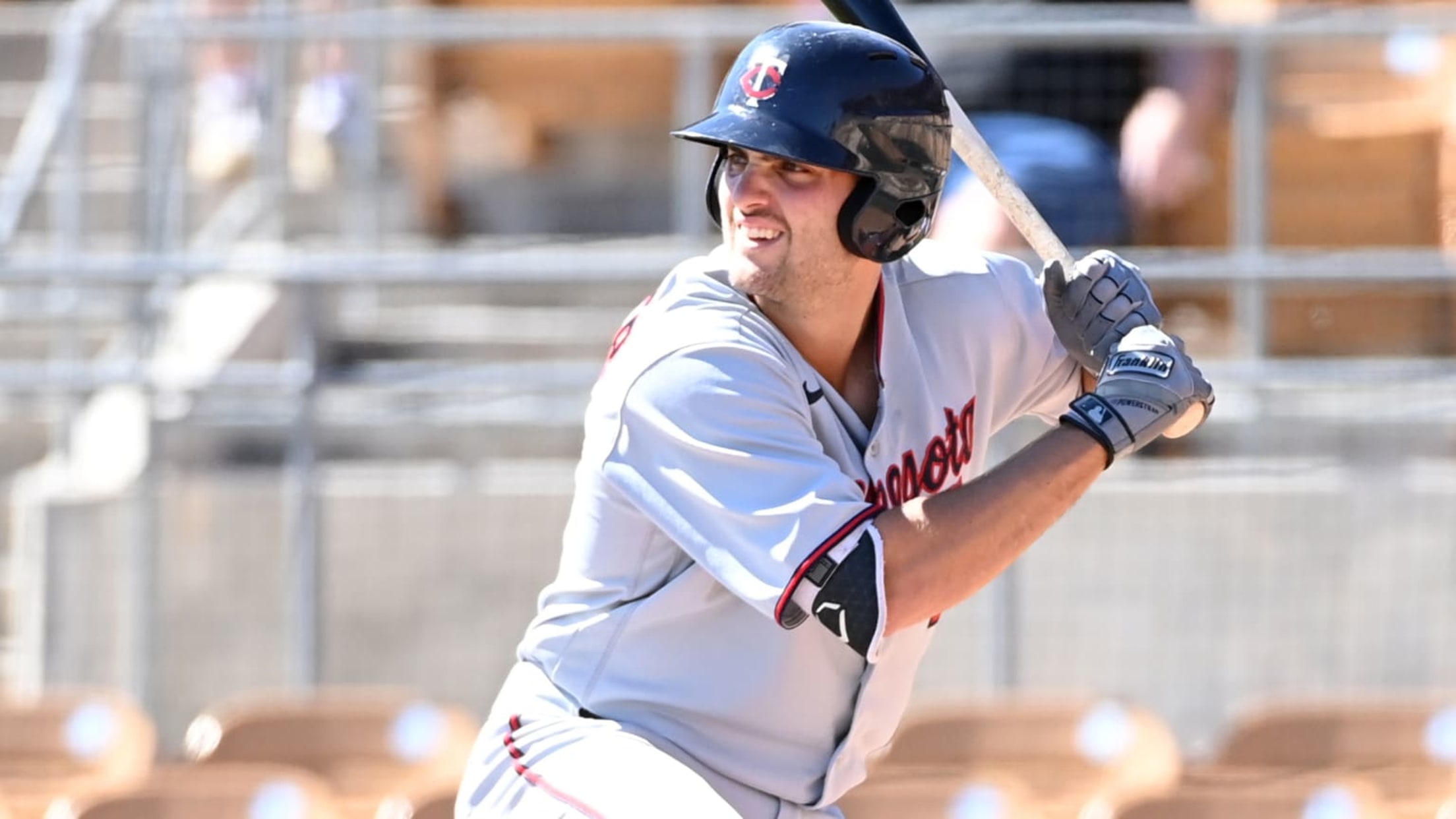 Scottsdale 8, Peoria 2 Matt Wallner found the seats for the first time in the Fall League with an opposite-field two-run blast to open the scoring for the Scorpions. The 14th-ranked Twins prospect, who missed roughly two months during the season with a right wrist injury, was limited to 68
Varland's Streak Continues in 10-1 Blowout
Right-hander tosses quality start, adds another victory
CEDAR RAPIDS, Iowa – Louie Varland was remarkably efficient over a career-high seven innings pitched while the Cedar Rapids Kernels provided plenty of run support in a 10-1 win Wednesday against the Wisconsin Timber Rattlers at Perfect Game Field at Veterans Memorial Stadium. The right-hander has won each of his
Wallner's Wallop Proves Decisive in Peoria
Kernels secure three-game win streak with 4-3 victory
PEORIA, Ill. – A go-ahead, two-run home run by Matt Wallner was the difference within a 4-3 Cedar Rapids Kernels win Friday against the Peoria Chiefs at Dozer Park. Cedar Rapids is now 48-40 overall after earning their third consecutive victory while Peoria dropped to 33-55. The Chiefs grabbed a
Cedar Rapids Blasts Past Wisconsin
Kernels start road trip with back-to-back wins
GRAND CHUTE, Wis. – Max Smith and Matt Wallner hit two-run home runs in the sixth inning Wednesday to put the Cedar Rapids Kernels ahead for good within a 9-6 victory over the Wisconsin Timber Rattlers at Neuroscience Group Field at Fox Cities Stadium. Cedar Rapids (42-32) secured a 2-0
Varland, Wallner Highlight 5-2 Win
Cedar Rapids defeats Wisconsin to open six-game series
GRAND CHUTE, Wis. – Louie Varland's latest shutout start and Matt Wallner's second-ever multi-homer game led the Cedar Rapids Kernels to a 5-2 victory Tuesday against the Wisconsin Timber Rattlers at Neuroscience Group Field at Fox Cities Stadium. Varland (1-0) tossed five scoreless innings to earn his first win for
Cedar Rapids Tops Beloit, 10-4
Kernels post third consecutive win over Snappers
CEDAR RAPIDS, Iowa – The Beloit Snappers scored four runs during a go-ahead rally in the top of the seventh inning Saturday, but the Cedar Rapids Kernels answered with five runs in their half of the frame and held the lead for good en route to a 10-4 victory in
Helman's Double Defeats Snappers
Kernels win series opener, 4-3
CEDAR RAPIDS, Iowa – Michael Helman recorded a walk-off double in the ninth inning Tuesday and gave the Cedar Rapids Kernels a 4-3 win against the Beloit Snappers at Perfect Game Field at Veterans Memorial Stadium. The decisive double was the second of the season for Helman who recorded a
Wallner Nearly Hits for Cycle in Tight Tilt
Back-to-back Beloit wins earned via comebacks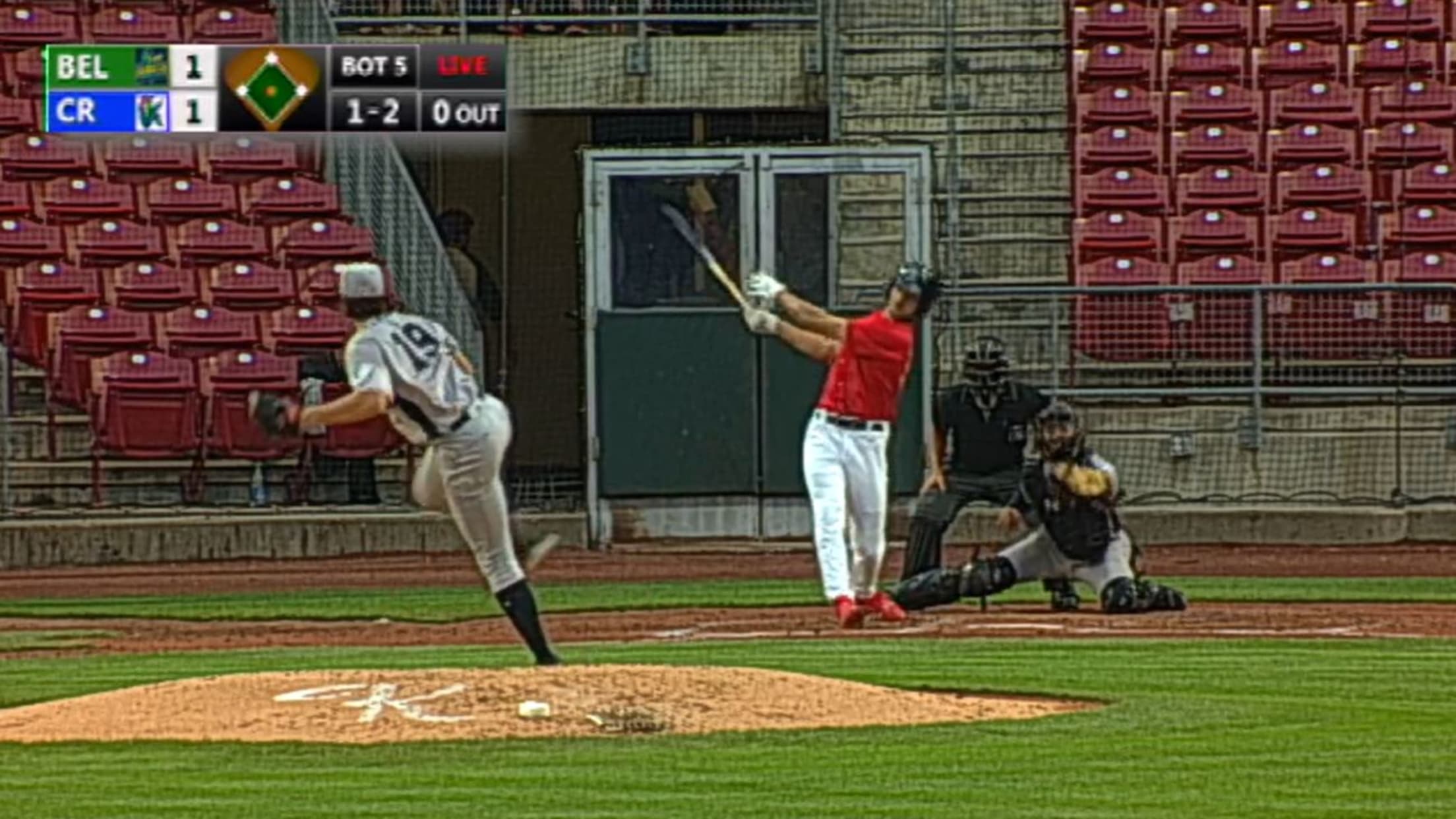 CEDAR RAPIDS, Iowa – Matt Wallner almost hit for the cycle Thursday evening at Perfect Game Field at Veterans Memorial Stadium, but another ninth-inning rally lifted the Beloit Snappers to a victory as the Cedar Rapids Kernels dropped a 4-2 decision. Wallner finished with the first four-hit game of his
Cedar Rapids Rallies for 7-6 Walk-Off Win
Kernels secure 2-0 lead within six-game series versus Chiefs
CEDAR RAPIDS, Iowa – Matt Wallner tallied a career-high two home runs and six runs batted in Wednesday, but Gabe Snyder providing the finishing salvo with a walk-off double in a 7-6 Cedar Rapids Kernels victory against the Peoria Chiefs at Perfect Game Field at Veterans Memorial Stadium. Snyder's decisive
Kernels Swept Despite Wallner's Big Night
Cedar Rapids returns home for next seven contests
CLINTON, IOWA - Matt Wallner collected his first Midwest League home run Friday at NelsonCorp Field and drove in all three runs for the Cedar Rapids Kernels, but the Clinton LumberKings picked up a 6-3 win along with a three-game sweep. Cedar Rapids (32-28, 71-59) still won the season series
Matt Wallner joins Kernels from Elizabethton
Cedar Rapids, IA - The Cedar Rapids Kernels and Minnesota Twins announce that OF Matt Wallner will join the Kernels from Elizabethton, and OF Gilberto Celestino has been promoted to Fort Myers. Brian Maloney, Senior Manager of Minor League Operations, announced the moves.The Twins selected Wallner in the Competitive Balance
Appy notes: Twins' Wallner ready for hype
Elizabethton's Minnesota native beginning road to home state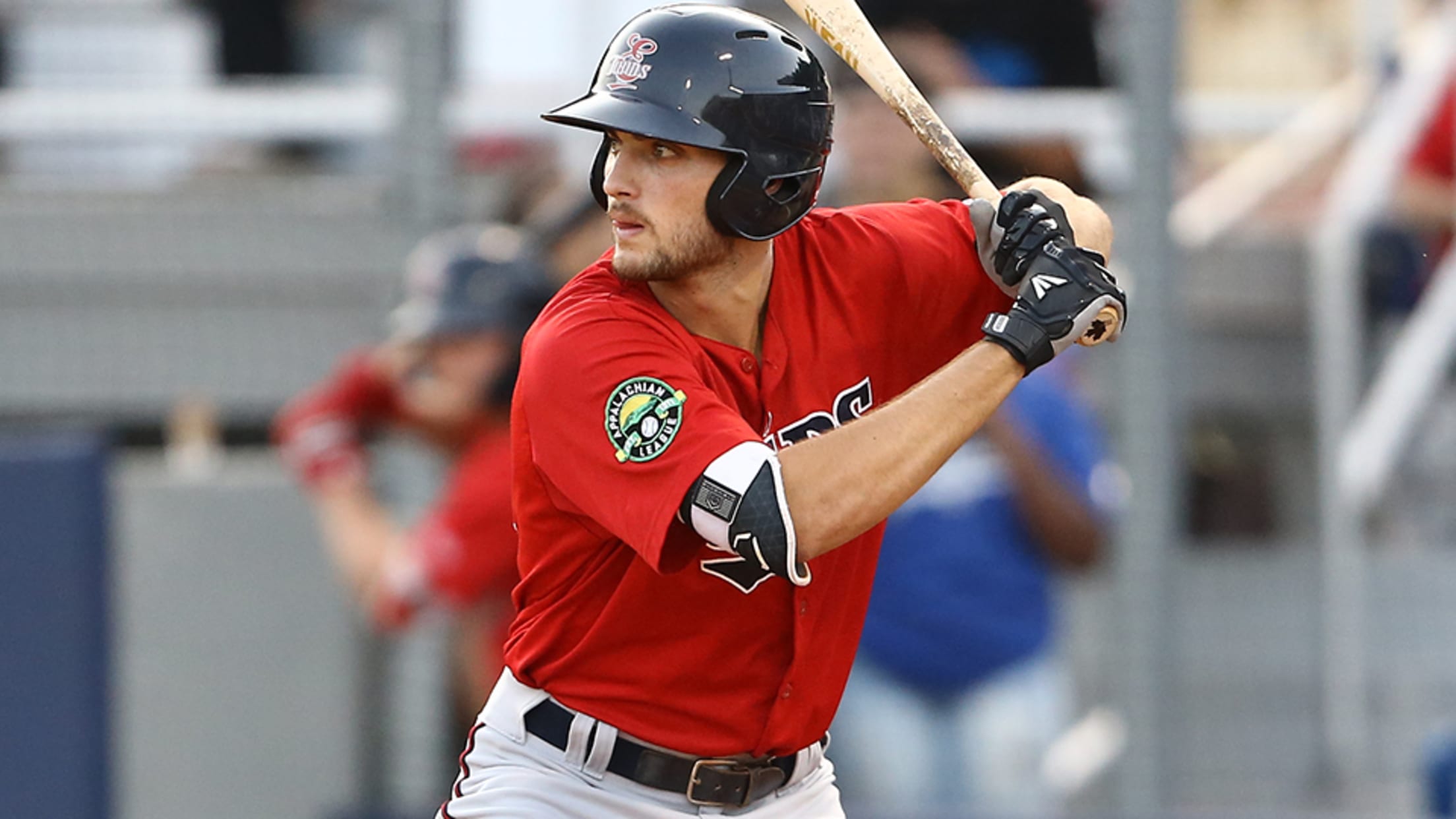 Playing in the hills of eastern Tennessee has become just another change of pace for Elizabethton Twins right fielder Matt Wallner. It's back home where the native Minnesotan would like to eventually end up.