Duzenack embarks on trip around the diamond
Arizona farmhand plays every position on the field for Reno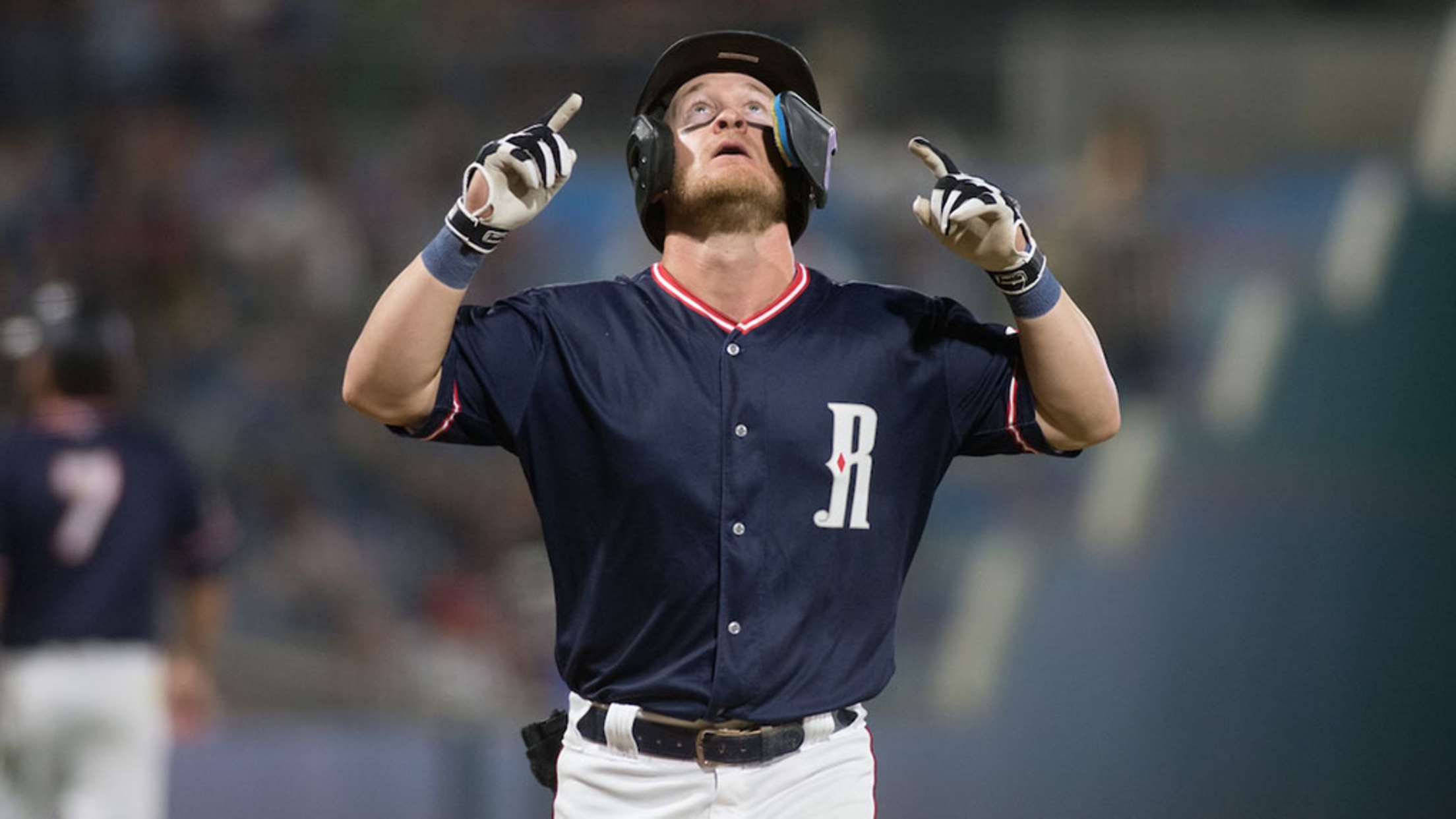 Camden Duzenack is no stranger to playing catcher, toiling at first base or even stepping on the rubber. But to play all nine positions in one game? Well, the Arizona farmhand can cross that off his bucket list. Duzenack played an inning defensively at each position before entering in the
Aces clinch PCL West Division, split four-game series against River Cats
Reno secured its fifth divisional title in franchise history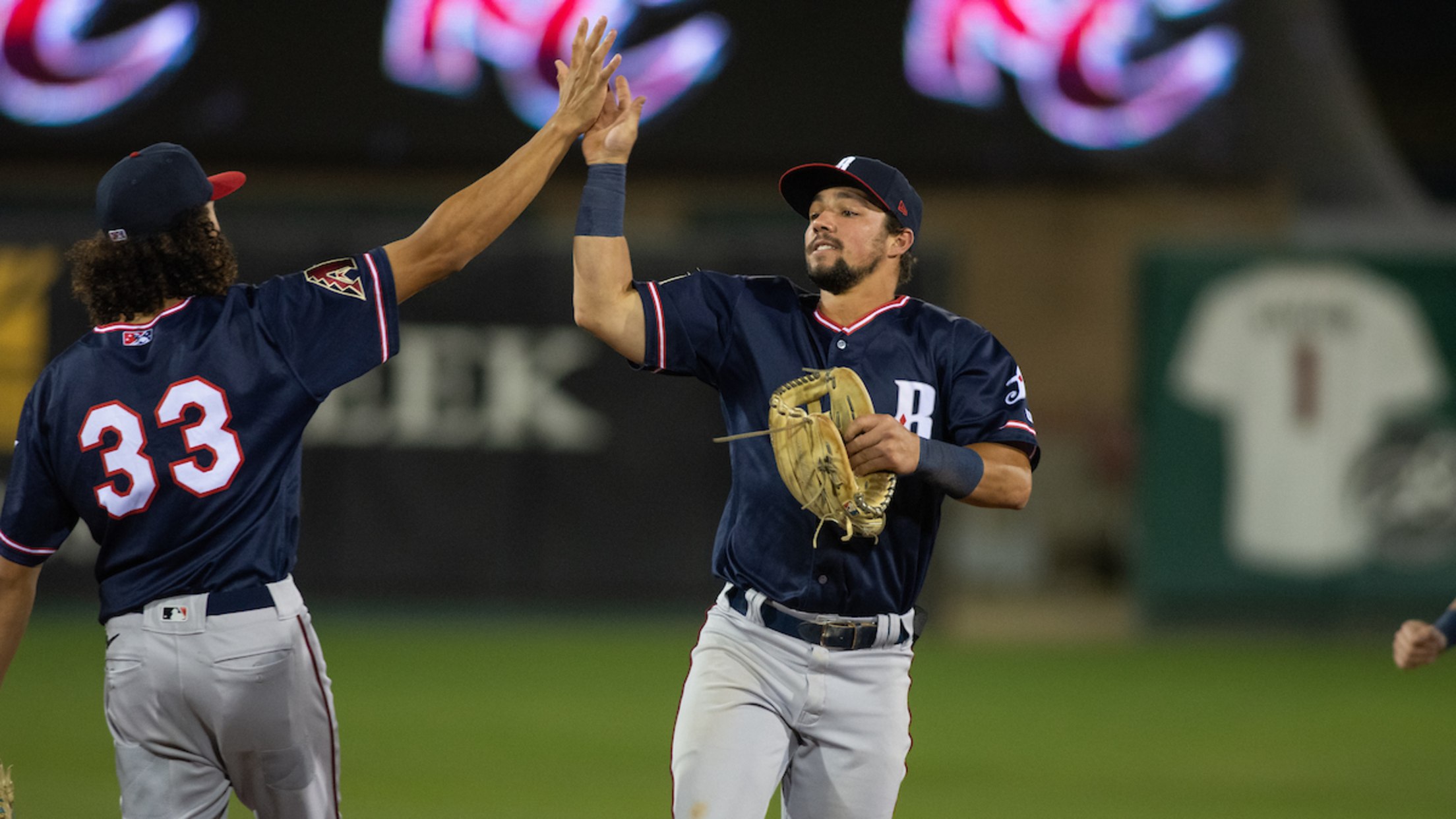 The Aces secured their fifth divisional title in franchise history following a four-game shortened series due to poor air quality that forced the Reno Aces and Sacramento River Cats to play games in both cities. Reno managed to split the series with Sacramento, with two wins apiece. Due to smoke
Presenting top plays by position from the first half
DeLuzio, Abrams, Duzenack made the most of their spot on the field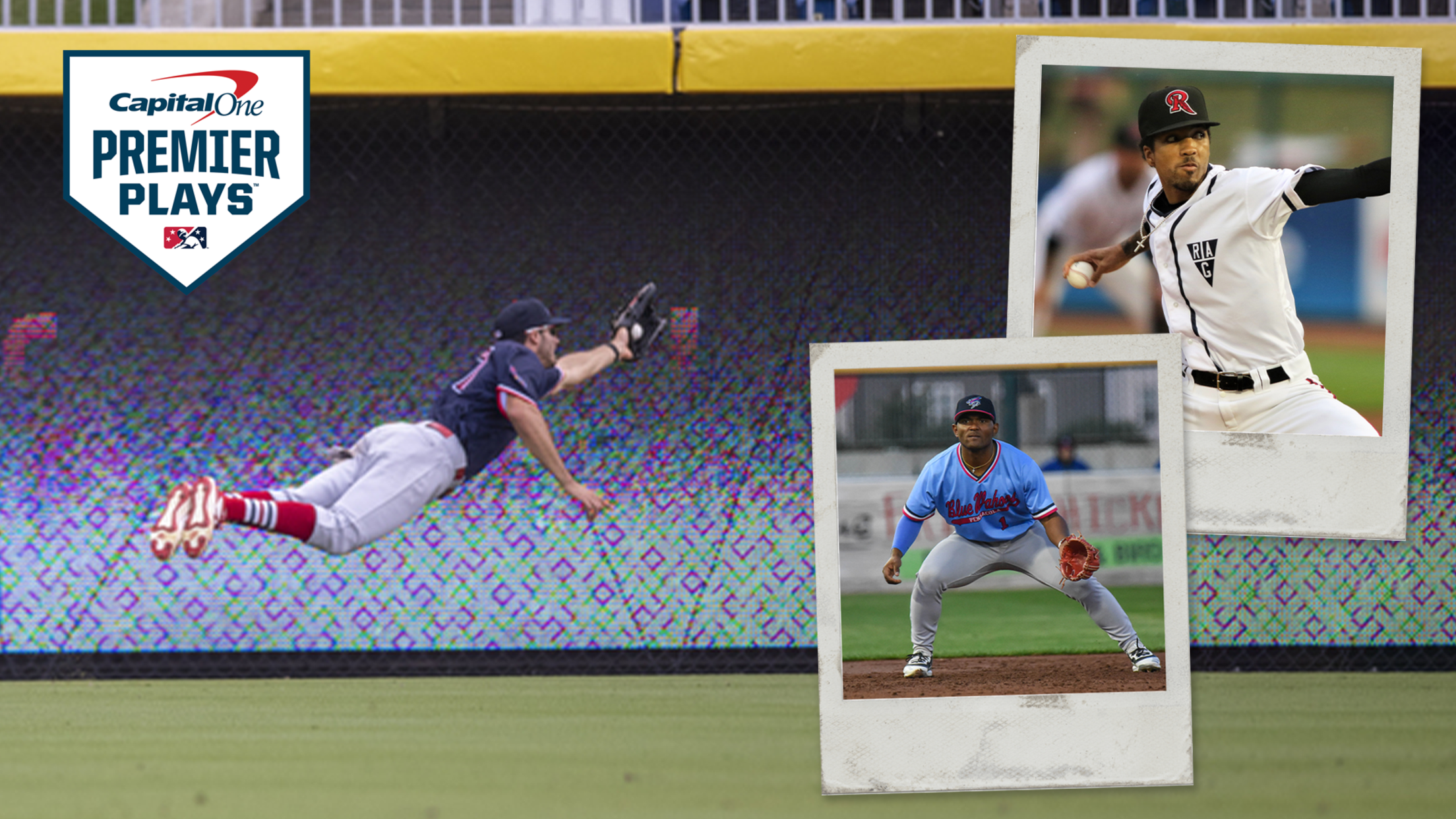 Throughout the first half of the Minor League season, fans were treated to some remarkable, jaw-dropping, eye-popping and show-stopping displays of defensive excellence. We've broken down the best of the best in our weekly Top 10 countdown, and brought fans into the conversation with our voting for Plays of the
Aces Slug Four Home Runs in '22 Home Opener Win Over Sacramento, 11-4
Duzenack extended his hitting streak to five games after he smacked the Aces' first grand slam
Reno Aces 11, Sacramento River Cats 4 W: Gilbert (1-0), L: Oswalt (0-1), S: None First pitch: 1:09 p.m. | Attendance: 4,305 | Time: 3h, 01m Reno, Nev. – Greater Nevada Field Click Here for Video Highlights Next time out: vs. Sacramento, 4/13/22 (RNO) LHP Tommy Henry (0-0, 6.75 ERA)
Greiner's Blast Lifts Aces Over the Aviators, 6-4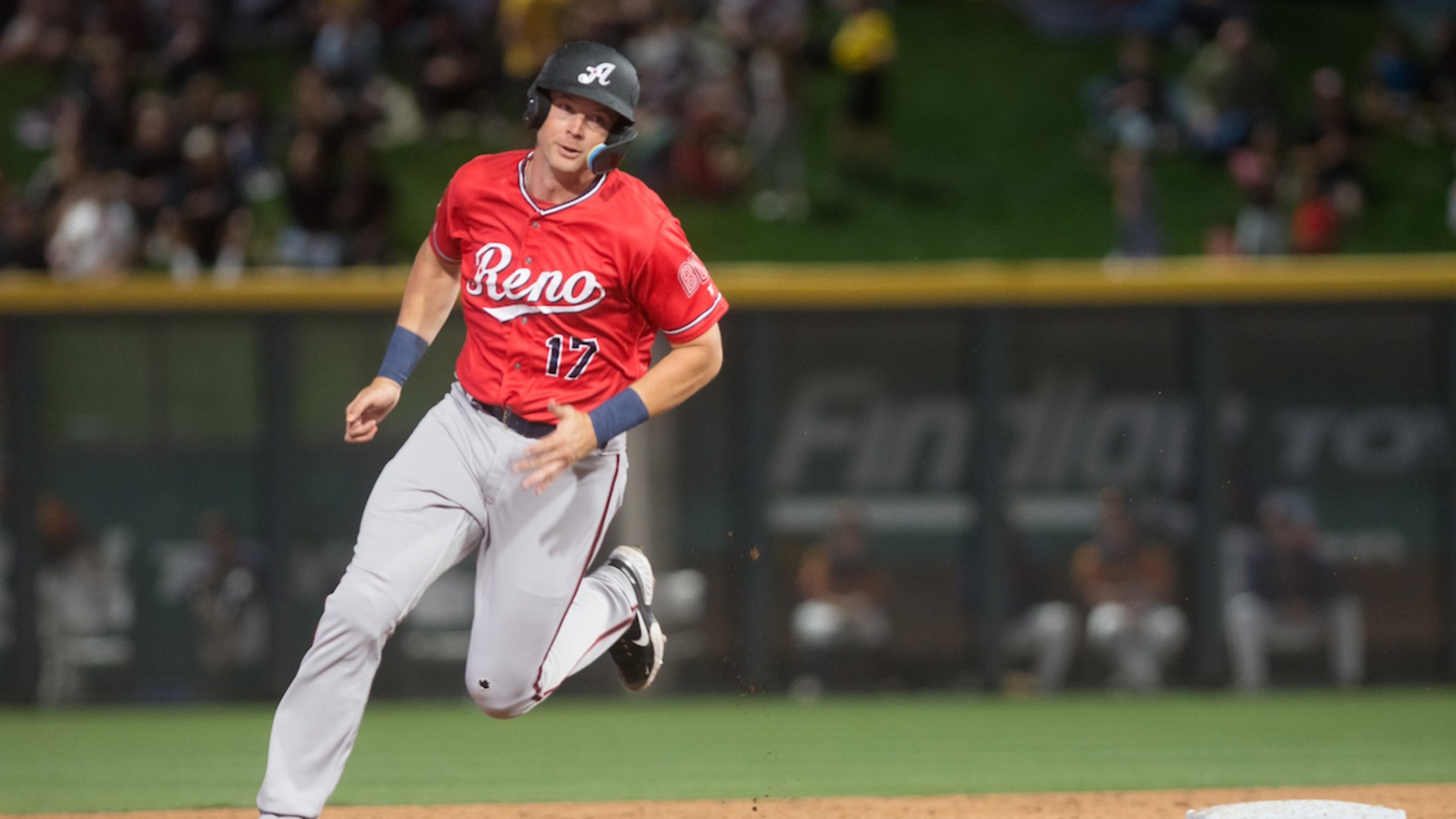 LAS VEGAS – Grayson Greiner's solo home run in the eighth inning catapulted the Reno Aces (2-1) to a 6-4 victory over the Las Vegas Aviators (1-2) Thursday night at Las Vegas Ballpark. Despite being outhit by Las Vegas, 12-5, the Aces kept the pressure on the Aviators the entire
Diaz Homers In Second Straight Game, Midland Rallies For Win
Henry Ties Career-High With 7.2 Innings Pitched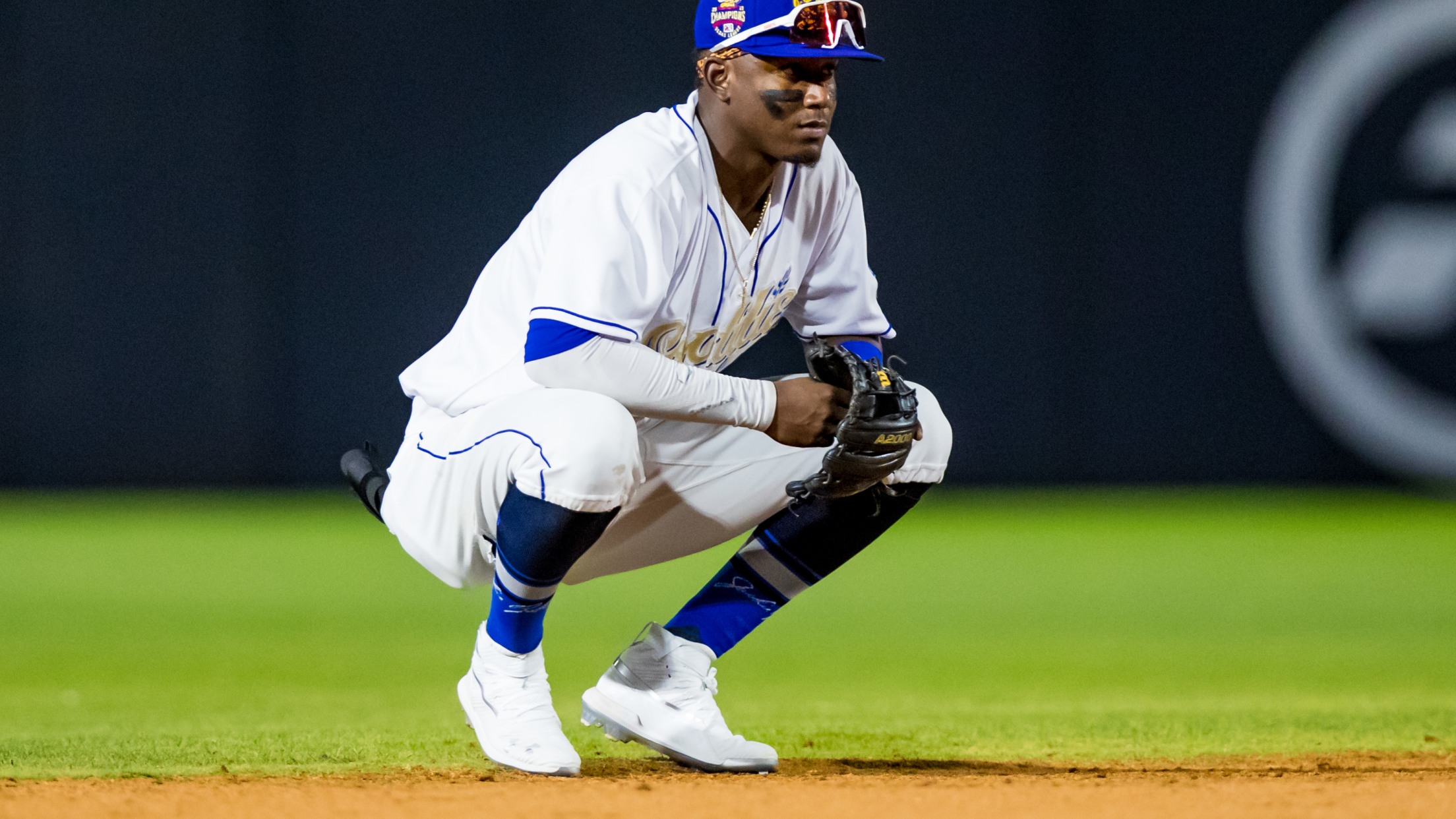 Friday, August 20, 2021 @ Midland RockHounds [OAK] Amarillo Sod Poodles (42-51) | Midland RockHounds (46-48) Midland, Texas — The Amarillo Sod Poodles (42-51) took the lead on a two-run home run in the top of the sixth inning, giving them a two-run cushion at the time. A four-run bottom
Lin's Perfect Night At The Dish Lifts Amarillo To Win
Lin, Duzenack, Jones Combine To Go 7-for-10 With Five RBI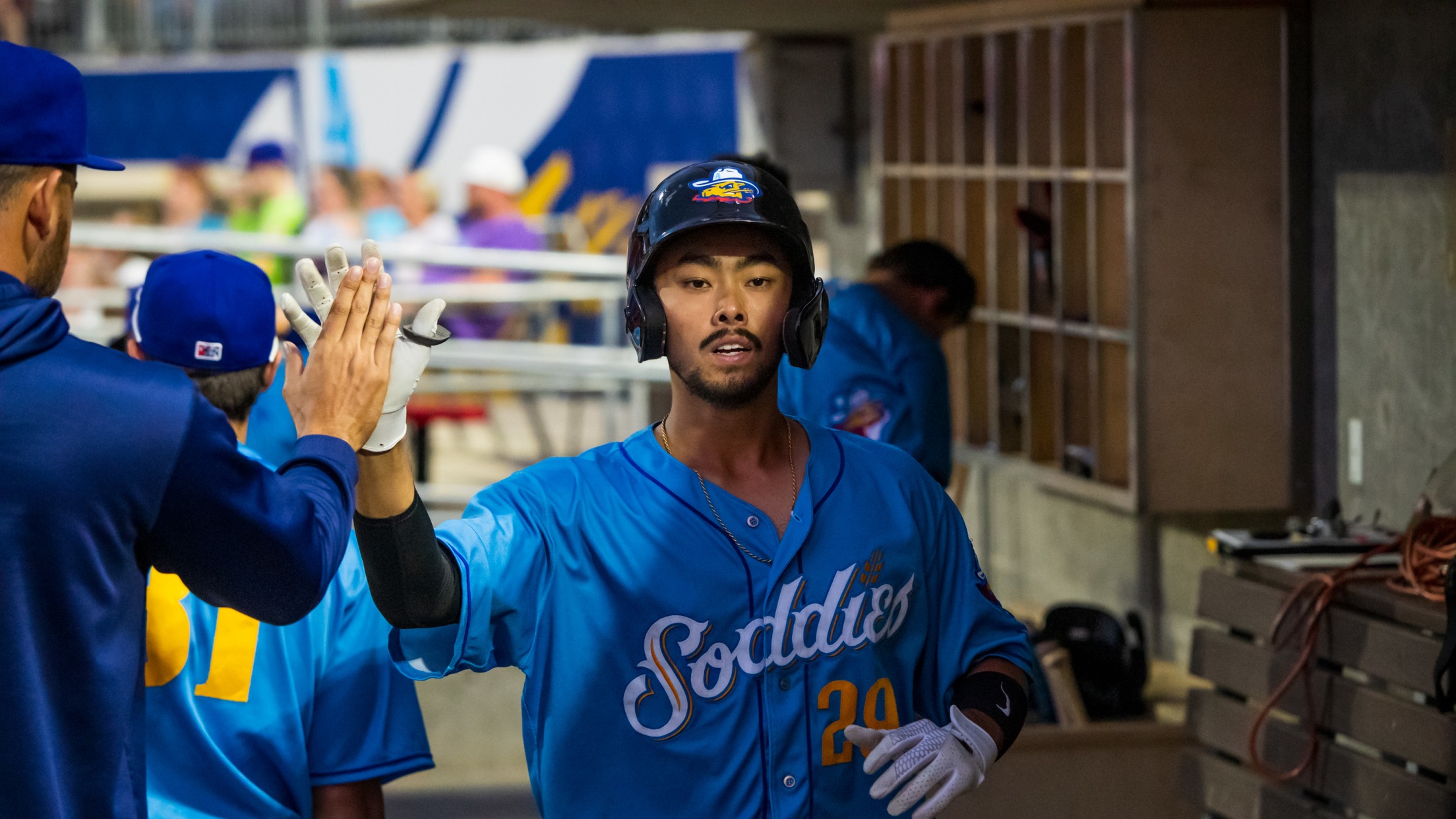 POSTGAME NOTES Friday, August 13, 2021 vs. Corpus Christi Hooks [HOU] Corpus Christi Hooks (41-47) | Amarillo Sod Poodles (39-48) Amarillo, Texas - After falling behind on a trio of long balls from Corpus Christi, Amrillo battled back in the later frames to pick up the 8-4 win. Led by
Aces overcome six-run deficit, slug five homers in 21-16 win  
Josh VanMeter hits two homers, five RBIs and walks twice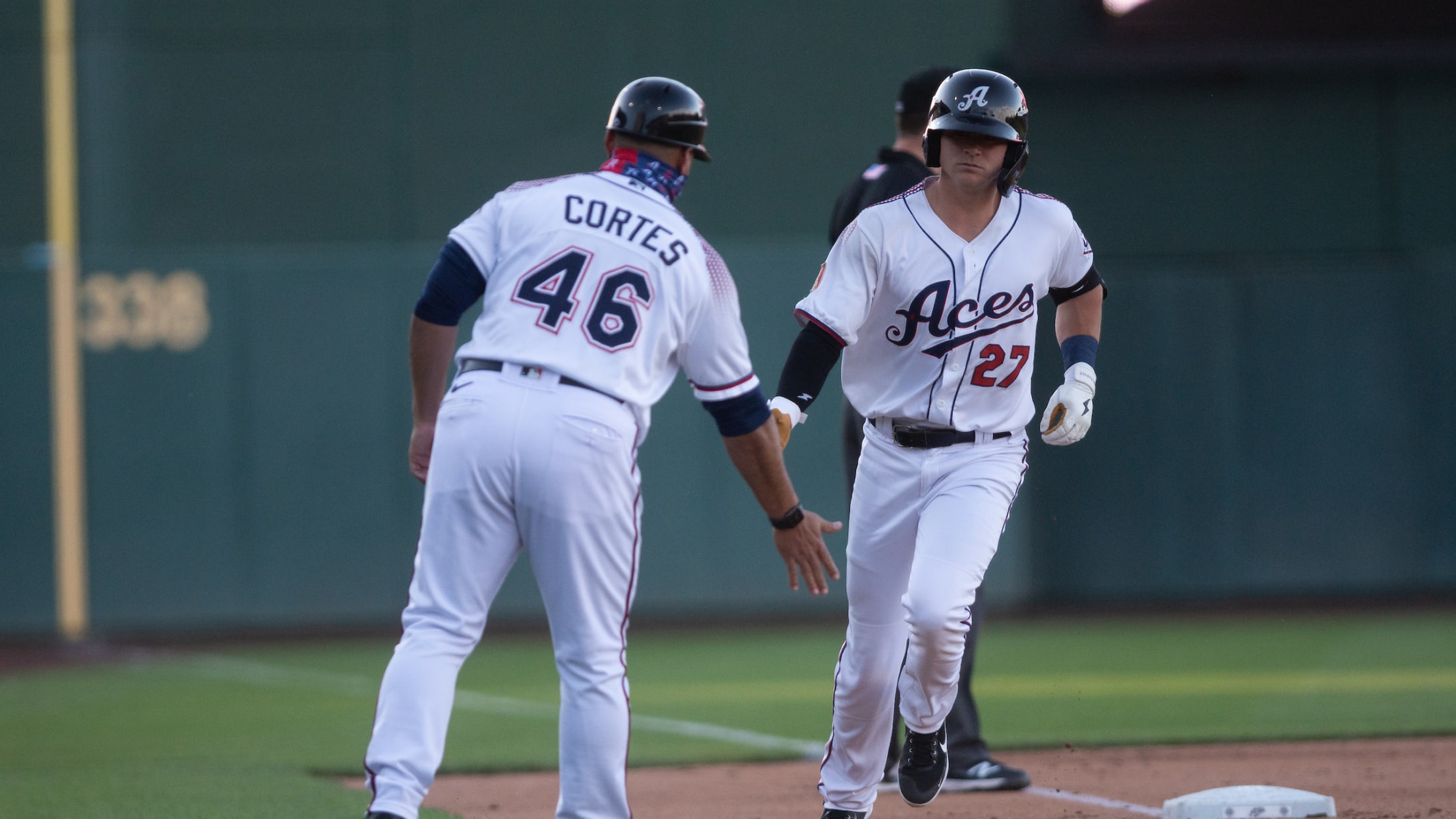 SUMMERLIN, Nev. – The Reno Aces exploded for the most runs in a game this season, topping the Las Vegas Aviators 21-16 after falling behind 12- 6 after the third inning. Josh VanMeter led the way for Reno, going three for three with two homers, five RBIs, three runs and
Duzenack's Go-Ahead Blast Caps Amarillo's Late Surge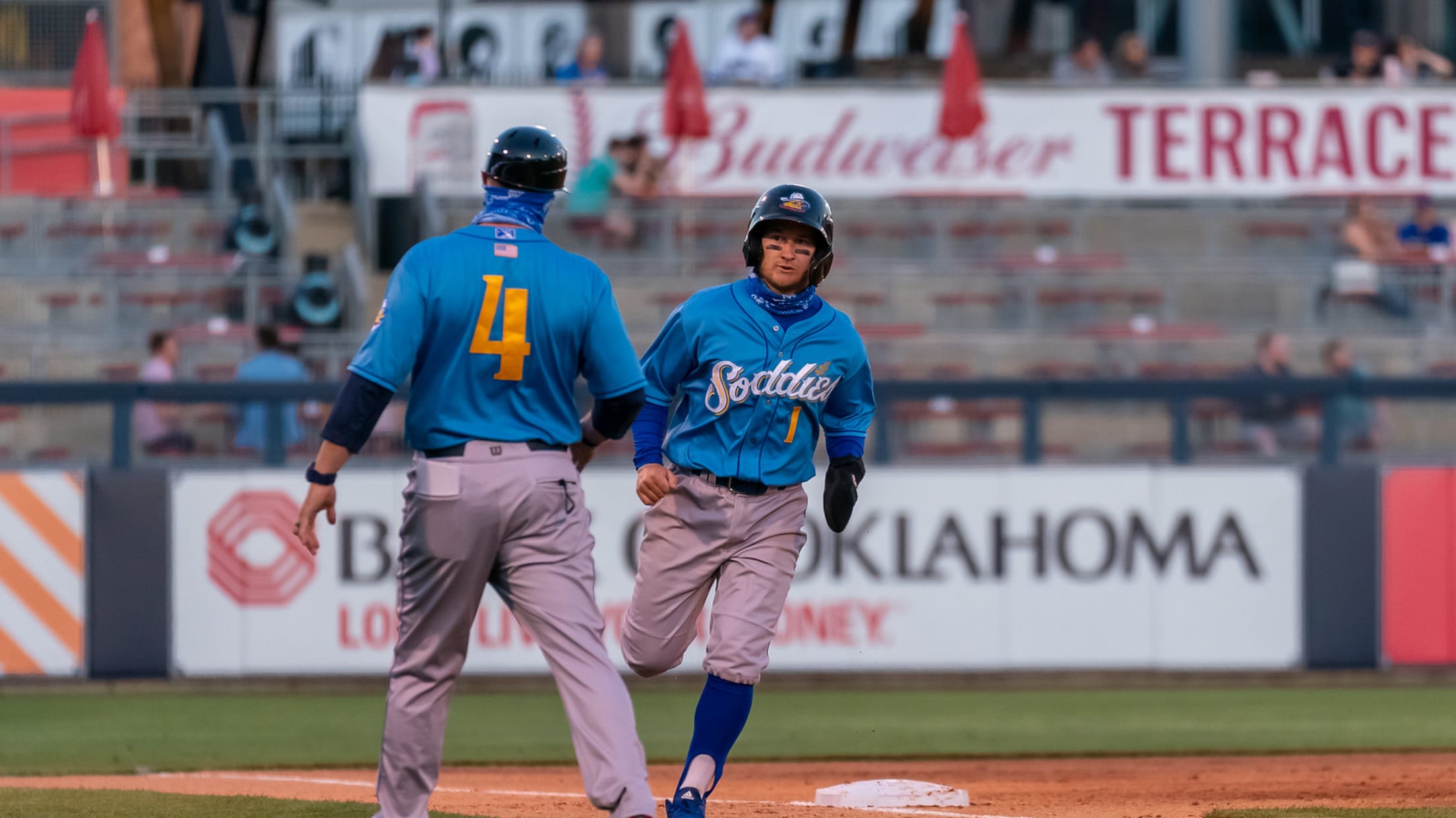 TULSA, Okla. – The Sod Poodles trailed 4-1 heading into the top of the eighth inning on Sunday afternoon at ONEOK Field, but then rallied with a four-run frame to grab a 5-4 win against the Tulsa Drillers. Amarillo won the series, taking four of six games against Tulsa to
Sod Poodles Jump In Front Early, Take Game Three Over Tulsa In Extras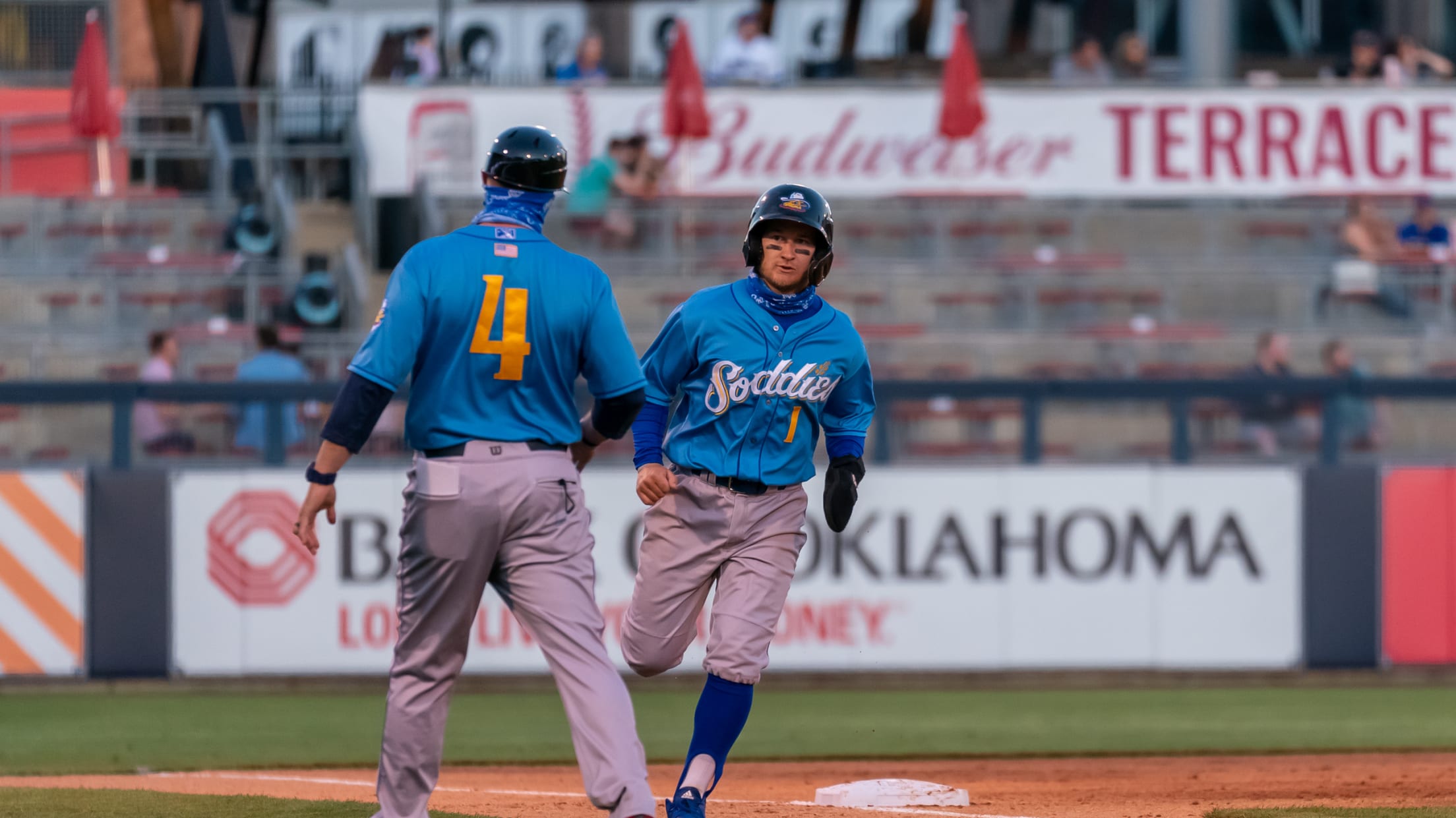 Thursday, May 6, 2021 @ Tulsa Drillers [LAD] Amarillo Sod Poodles (2-1) | Tulsa Drillers (1-2) The Sod Poodles offense was held in check through the first couple of innings until D-backs' No. 4 ranked prospect, Alek Thomas, propelled Amarillo in front early in the third inning. After being held
Generals knock out Biscuits, 6-5, to return to league championship series
Vargas completes six innings; Smith's three-run homer leads offense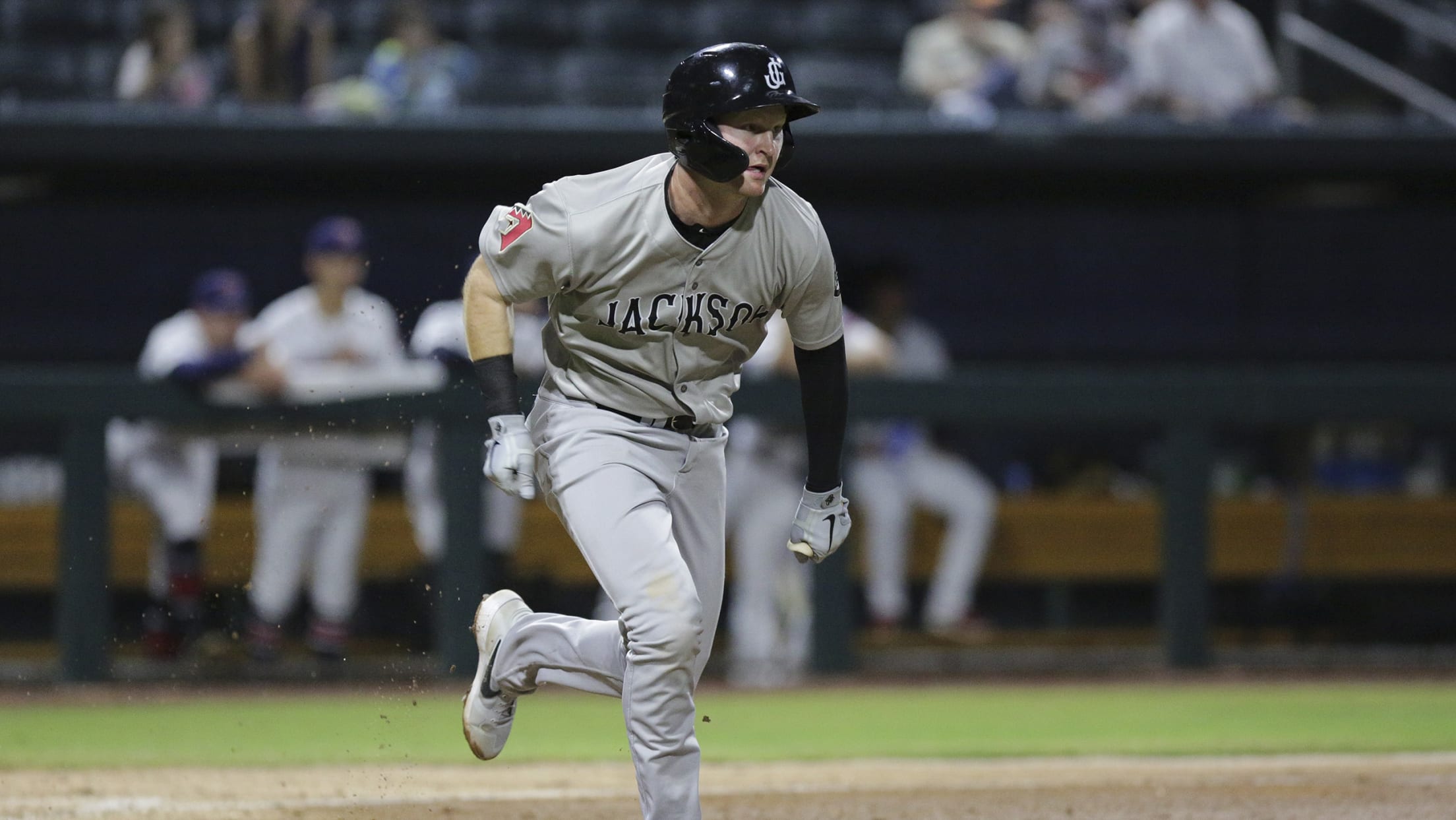 Montgomery, Ala. - The Jackson Generals, the Double-A affiliate of Major League Baseball's Arizona Diamondbacks, booked a return trip to the Southern League Championship Series on Saturday night, taking down the Montgomery Biscuits, 6-5 at Riverwalk Stadium.
Grotjohn, Duzenack lead seventh inning surge in 7-2 win
Peacock's quality start helps Generals knock Jumbo Shrimp from playoff race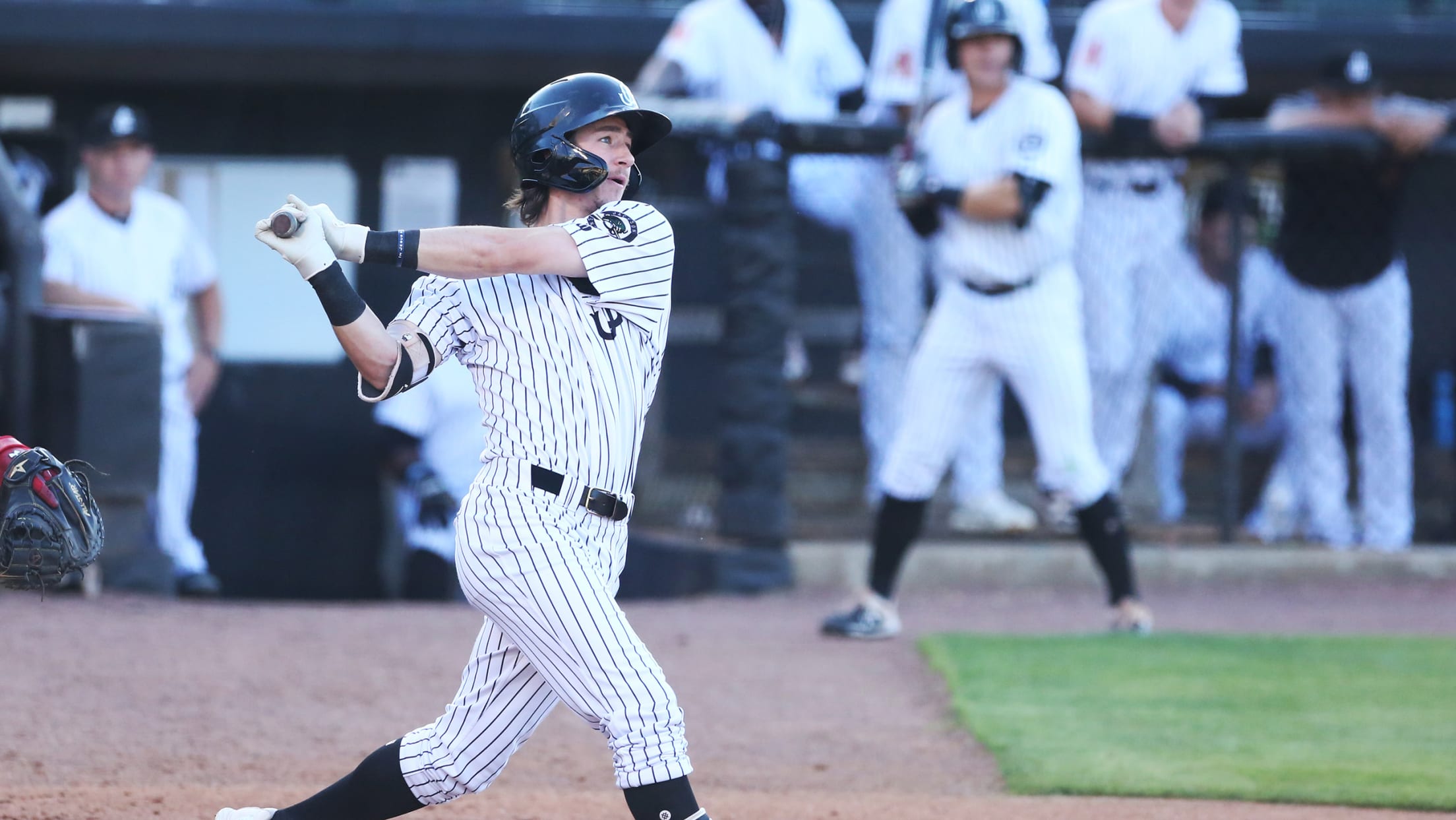 Jackson, Tenn. - The Jackson Generals, the Double-A affiliate of Major League Baseball's Arizona Diamondbacks, broke a 2-2 tie with a five-run seventh inning, powering past the Jacksonville Jumbo Shrimp in a 7-2 victory at The Ballpark at Jackson.
Ellis' walk-off single completes sweep, 3-2
Baez rips game-tying homer in seventh inning to spur comeback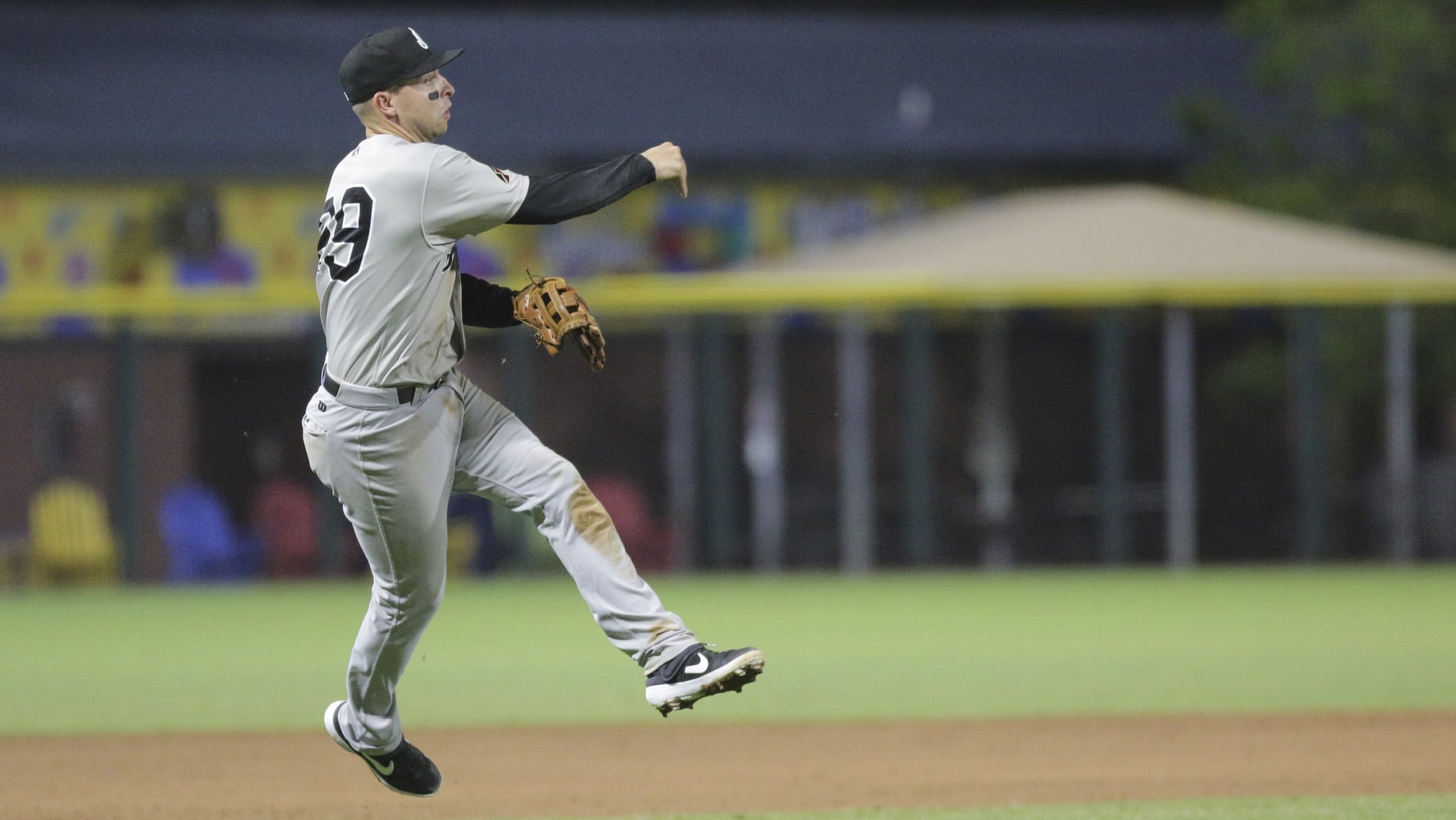 Jackson, Tenn. - The Jackson Generals, the Double-A affiliate of Major League Baseball's Arizona Diamondbacks, rallied to win their fifth consecutive game on Sunday night, taking down the Mobile BayBears 3-2 in walk-off fashion at The Ballpark at Jackson.
Varsho, Beer, Duzenack back Peacock in 4-1 win
Tunnell earns first Double-A save as Jackson downs Mobile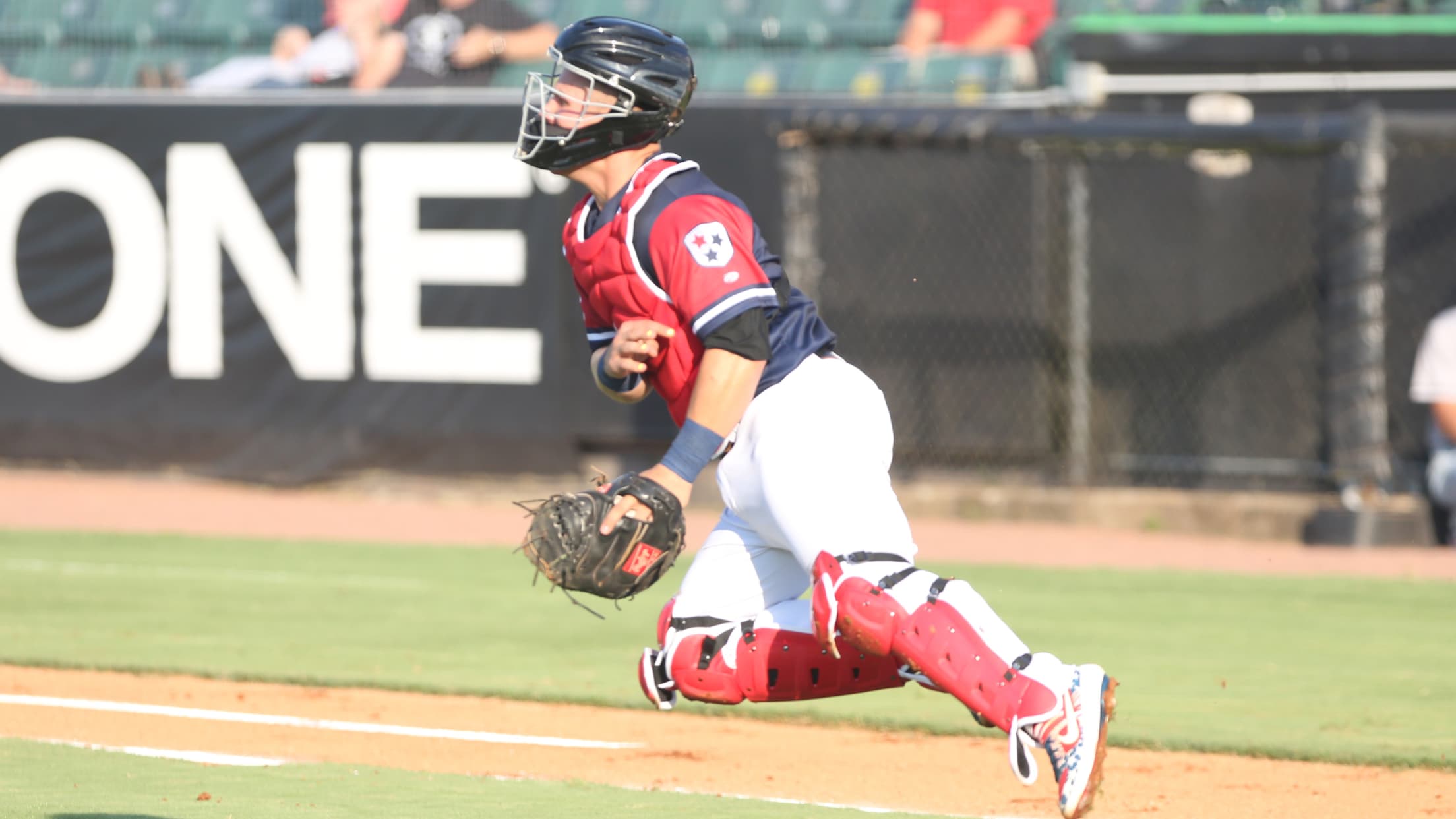 Jackson, Tenn. - The Jackson Generals, the Double-A affiliate of Major League Baseball's Arizona Diamondbacks, got help from a few new faces on Friday evening, taking down the Mobile BayBears 4-1 at The Ballpark at Jackson.
Rawhide Ride Big Sixth Inning to Take 2-1 Series Lead
Win Tomorrow Sends Visalia to Cal League Championship Series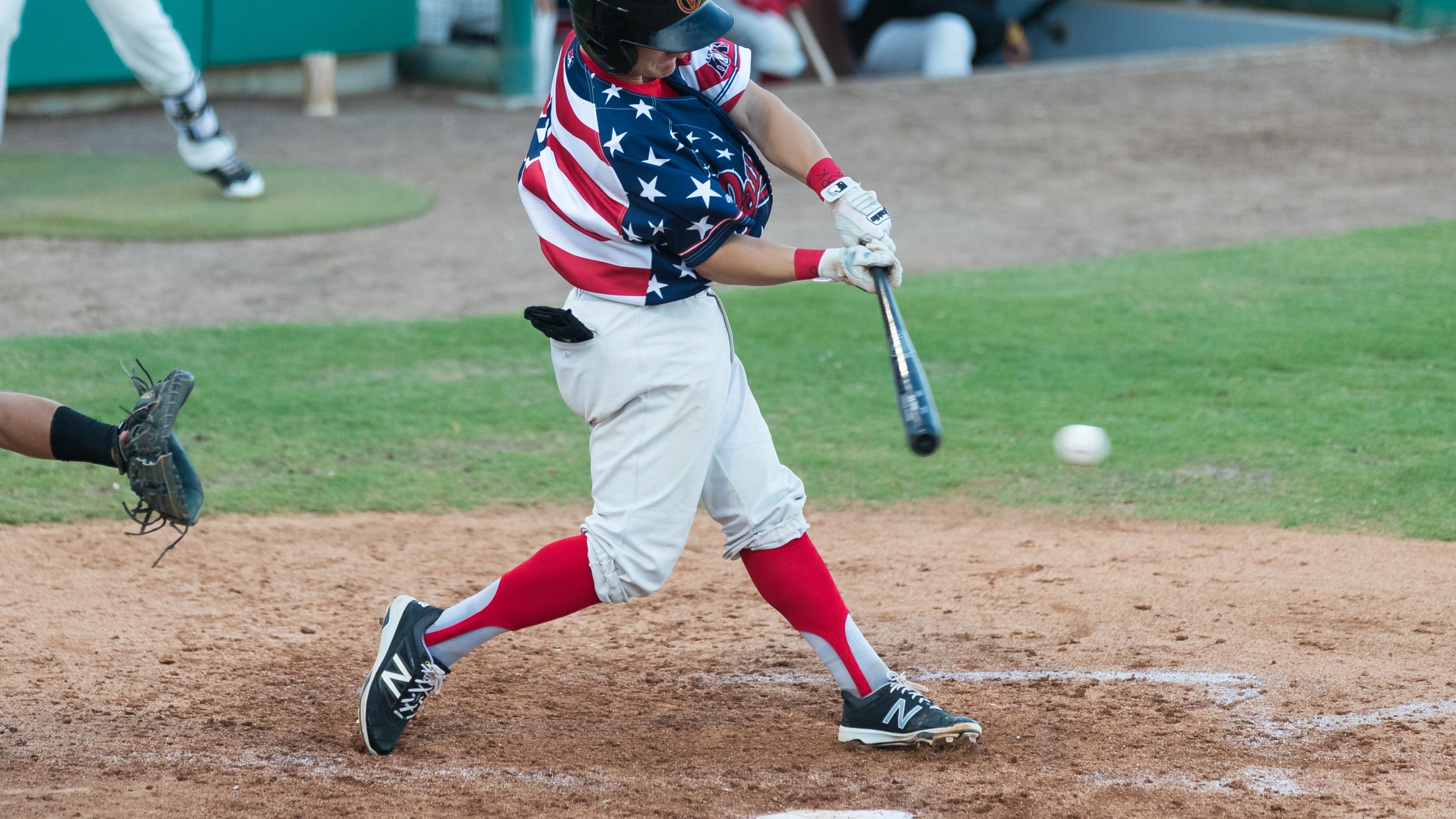 VISALIA, CA - Twice named the Cal League Pitcher of the Week in August, Connor Grey was cruising through four innings. The Rawhide have given him an early four-run lead and he had run with it, tossing four shutout innings and retiring nine straight hitters after striking out Brett Siddall
Bullpen Shines in Comeback Win
Pavin Smith Totals Three Hits, Duzenack Drives Home a Pair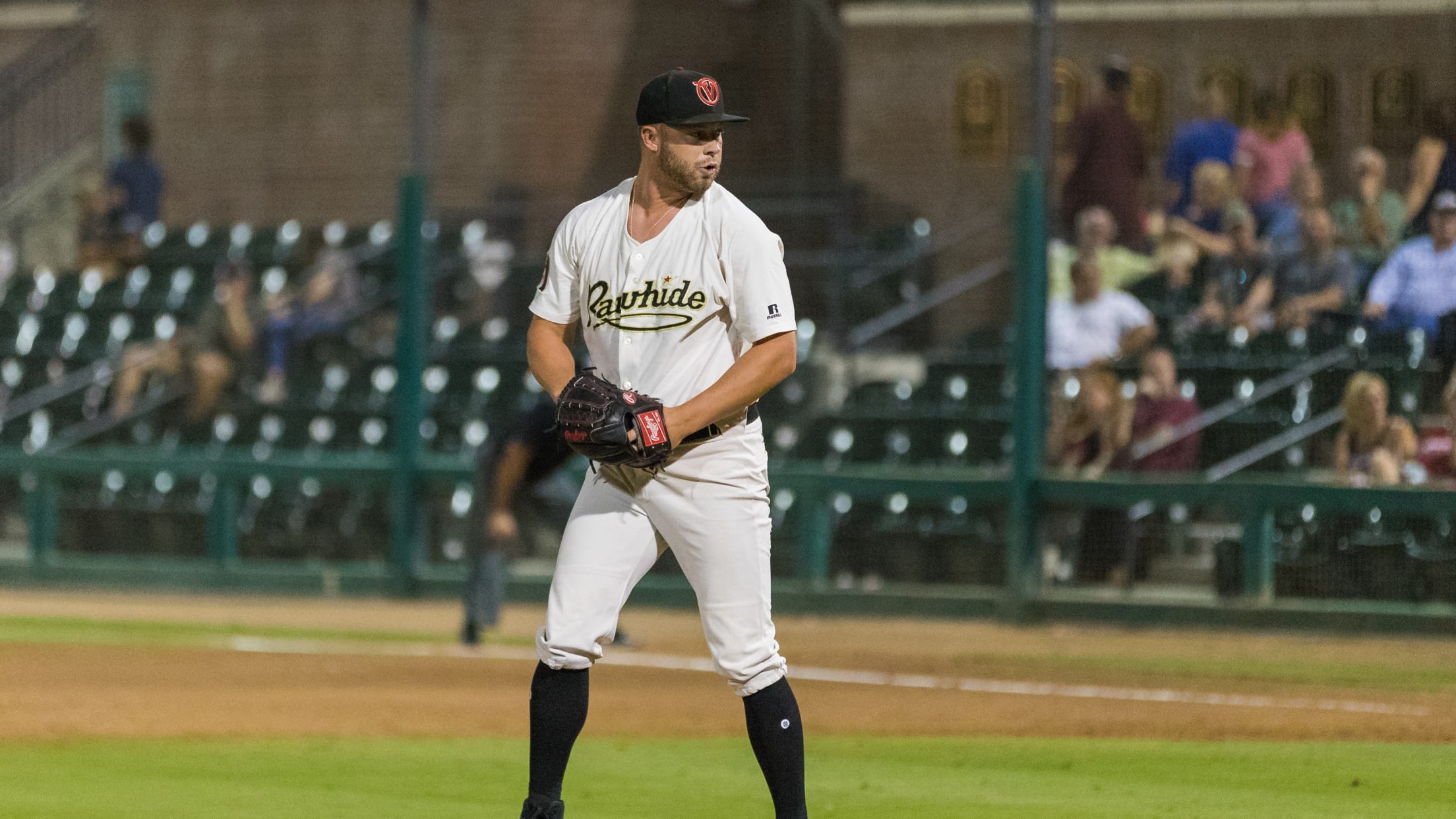 MODESTO, CA -Offensively, the metaphor of "moving the line" is often used when players follow up hits with more hits and productive outs, leading to a big inning or a rally. To borrow the phrase: tonight, in what was a borderline must-win game, the Visalia bullpen moved the line when
Second Chances Cue Dramatic Rawhide Comeback
Rawhide Score Three in Ninth, Pavin Smith Drives in Winning Run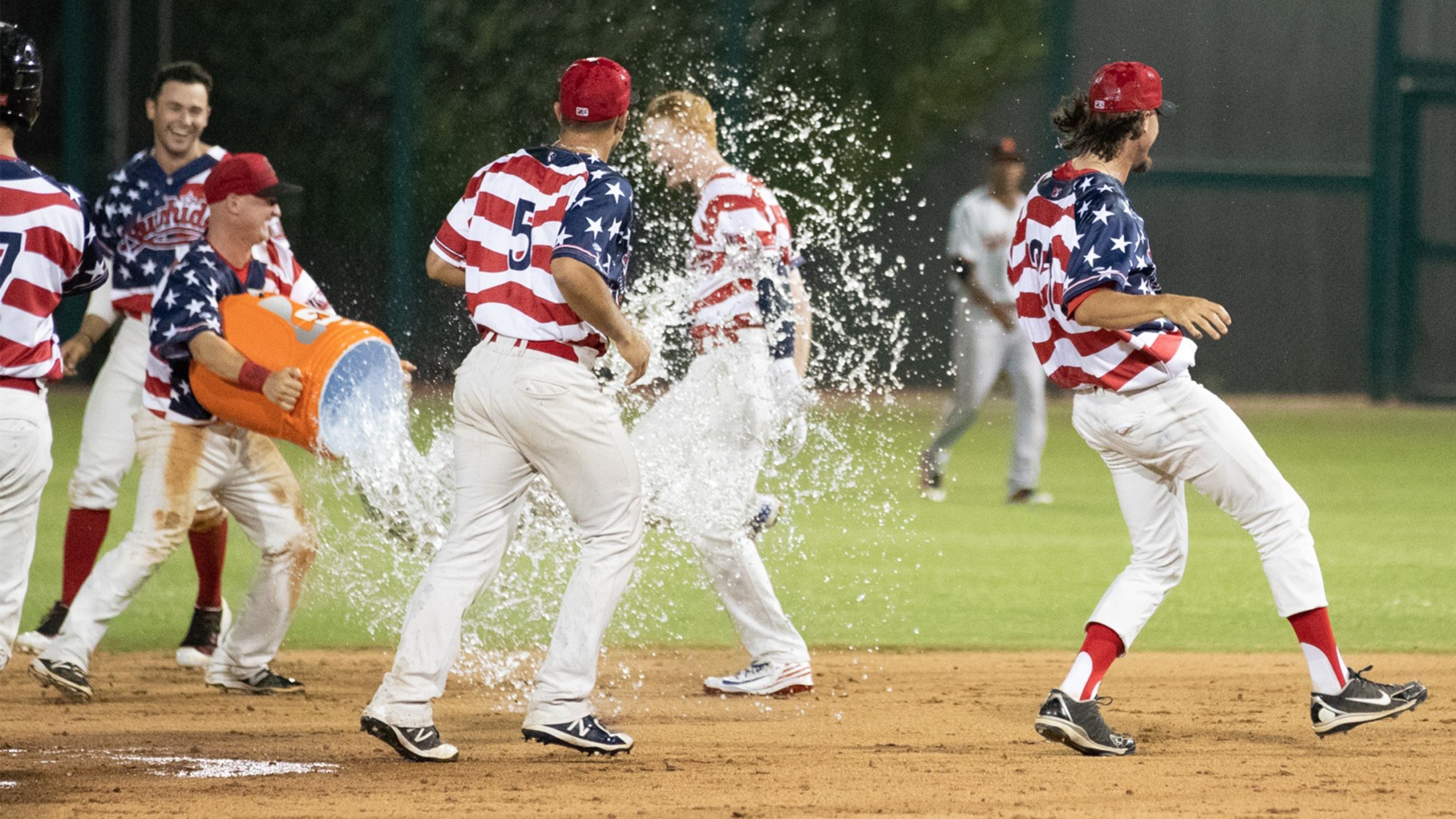 VISALIA, CA - San Jose Closer Rodolfo Martinez struggled with command out of the gates and walked two of the first three batters he faced. Trailing 5-3 in the ninth, the Rawhide had two on and one out and then Martinez threw a wild pitch to move the runners to
Shelby Miller Dominant as Rawhide Blank San Jose
Miller Strikes Out Ten, Rawhide Win 8-0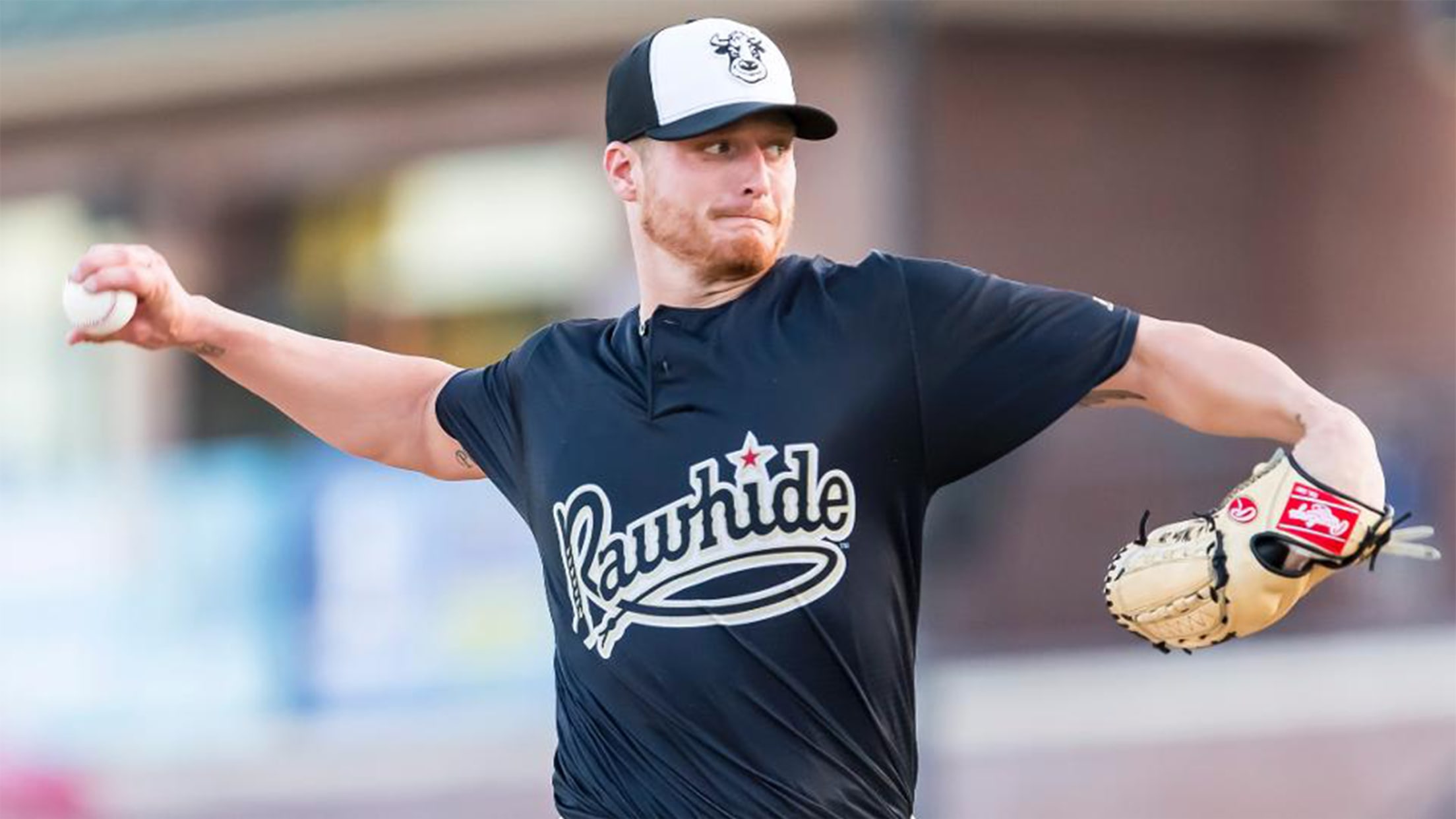 SAN JOSE, CA - In his fourth rehab start since coming back from Tommy John surgery, Shelby Miller set the tone early against San Jose. He struck out a pair in the first inning and caught Joneshwy Fargas stealing to end the second.
Vargas Dominant as Rawhide Roll
Varsho and Duzenack Homer in 11-0 Win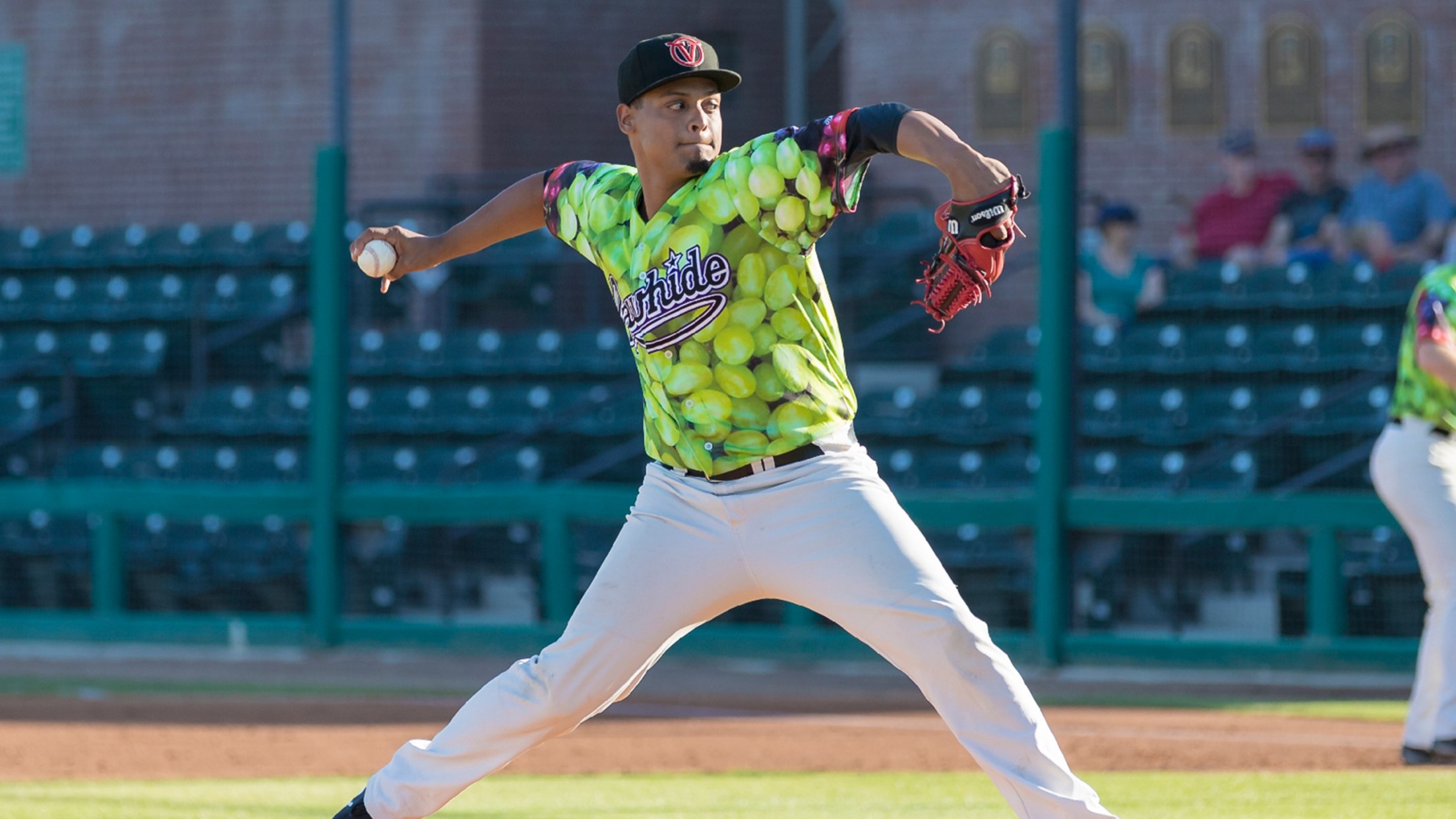 VISALIA, CA - After missing a turn through the rotation, Emilio Vargas looked like he hadn't missed a beat on the mound: he set down the side in order in the first and then proceeded to deliver seven shutdown innings as the Rawhide cruised to an 11-0 win over Stockton.
Hops Drop Regular Season Finale, Win South Division
Divisional playoffs open Tuesday at Eugene
The Hillsboro Hops and Boise Hawks finished off the regular season Sunday night in a game with no postseason implications.Alec Byrd and three relievers limited the Hops to four hits in a 5-0 win. The Hawks had been knocked out of postseason contention the previous night in a 14-7 loss
Fire Burns, Hops Lose in Boise
Wildfire scorches Boise foothills, Hawks keep playoff hopes alive
BOISE, IDAHO --- The Boise Hawks --- in need of a three-game sweep of the Hillsboro Hops to capture the South Division second-half title --- won the series opener 3-2 on Friday night at Memorial Stadium. But the bigger story was the rapidly spreading wildfire in the Boise foothills, burning
Hops Blank Devils In Home Finale
Shaffer-McCanna combo brilliant again in 2-0 victory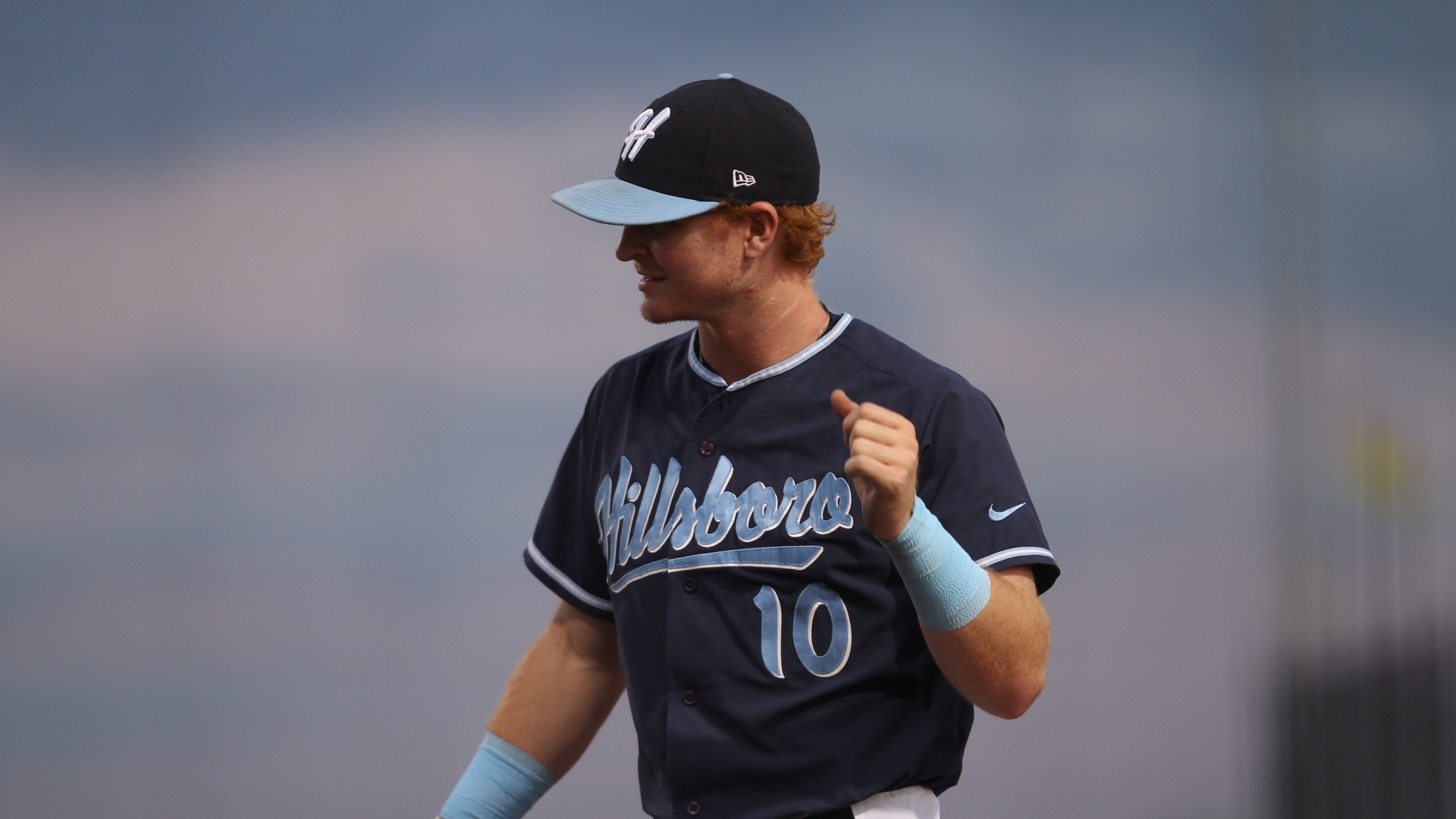 When playing the Tri-City Dust Devils this year, it certainly pays to take an early lead. And when Brian Shaffer and Kevin McCanna are pitching for the Hops, that lead doesn't have to be much.Shaffer and McCanna worked together as a "piggyback" combo for the fifth consecutive start and combined
Defensive Gems Not Enough In 5-1 Loss
Hops held to three hits in series-opening loss to Boise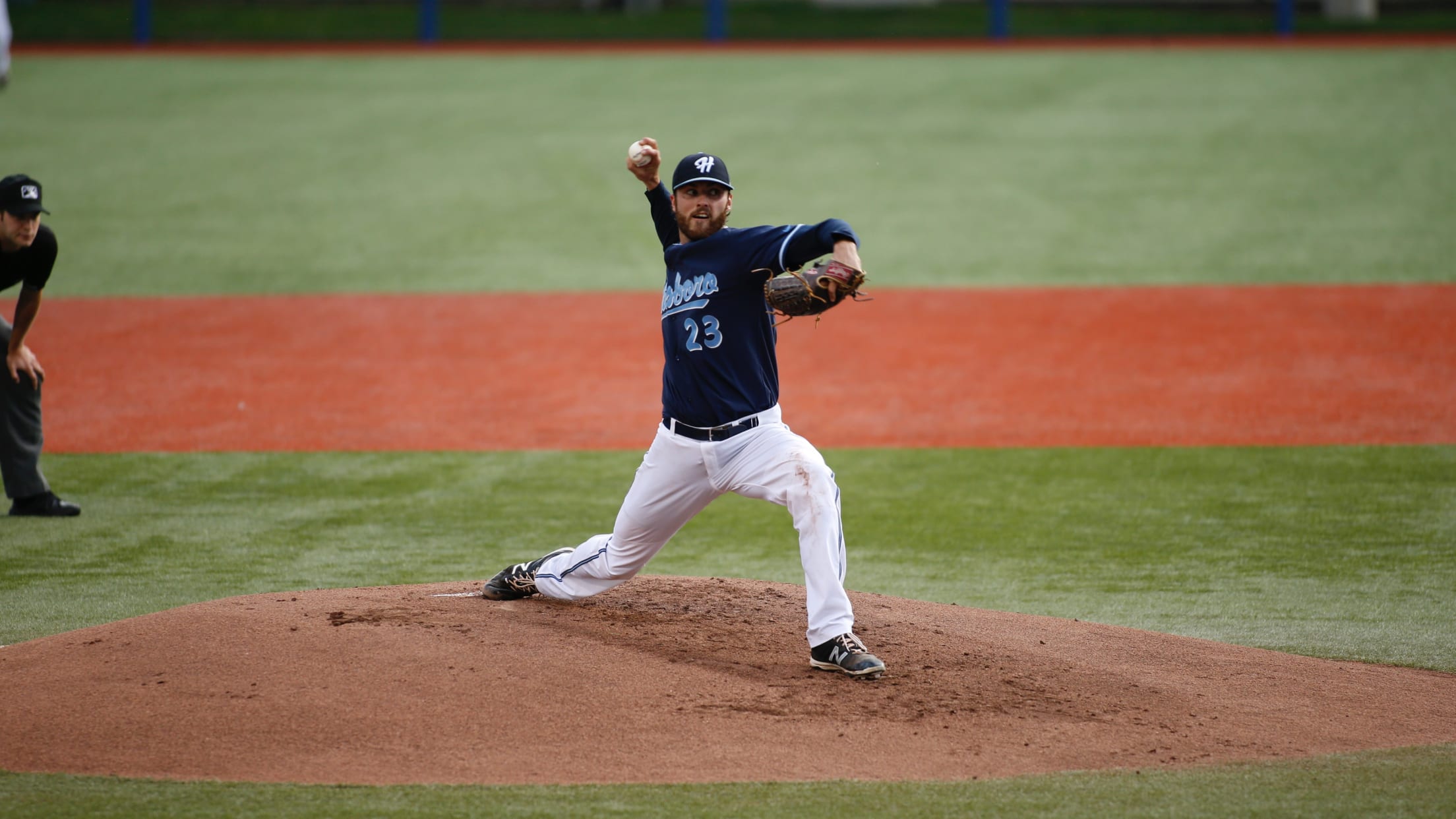 The Hillsboro Hops showed off some Gold Glove caliber defense in the opening game of their three-game series against Boise. Unfortunately, they didn't have a lead to protect.Boise took advantage of a shaky Tyler Keele to score three early runs and limited the Hops to just three hits in a
The Leading Men
Hops Offense finds life behind Duzenack, Grotjohn's big days.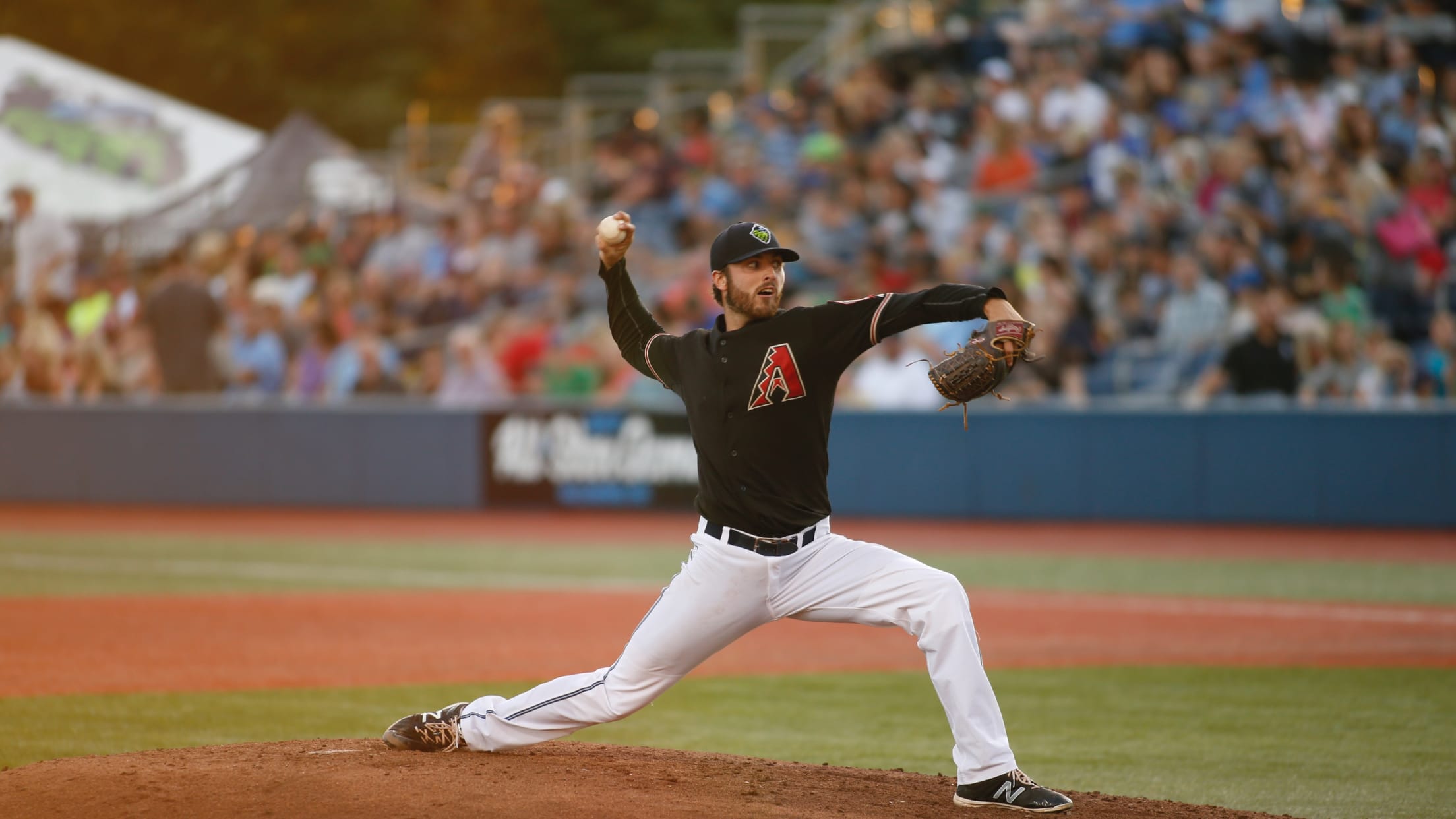 The Hops had struggled against the southern division rivals this year and looked to find some sort of momentum after dropping four consecutive games heading into this series. Thanks to a strong performance by Jhoan Duran on August 17th, Tyler Keele matched. Keele threw six and two third innings scattering
Sheckler Shackles Hops
Tall lefty stifles Hillsboro bats in 10-1 loss at Tri-City
After three days of pitchers' duels, the Tri-City Dust Devils broke out offensively Monday night in a rout of Hillsboro. And they still got a strong pitching performance to boot.Six-foot-eight lefthander Ben Sheckler limited Hillsboro to two hits and no runs, allowing just three baserunners over seven innings and the