Astros system blossoming at the top
Tucker, Toro reach Majors while Javier rises to Triple-A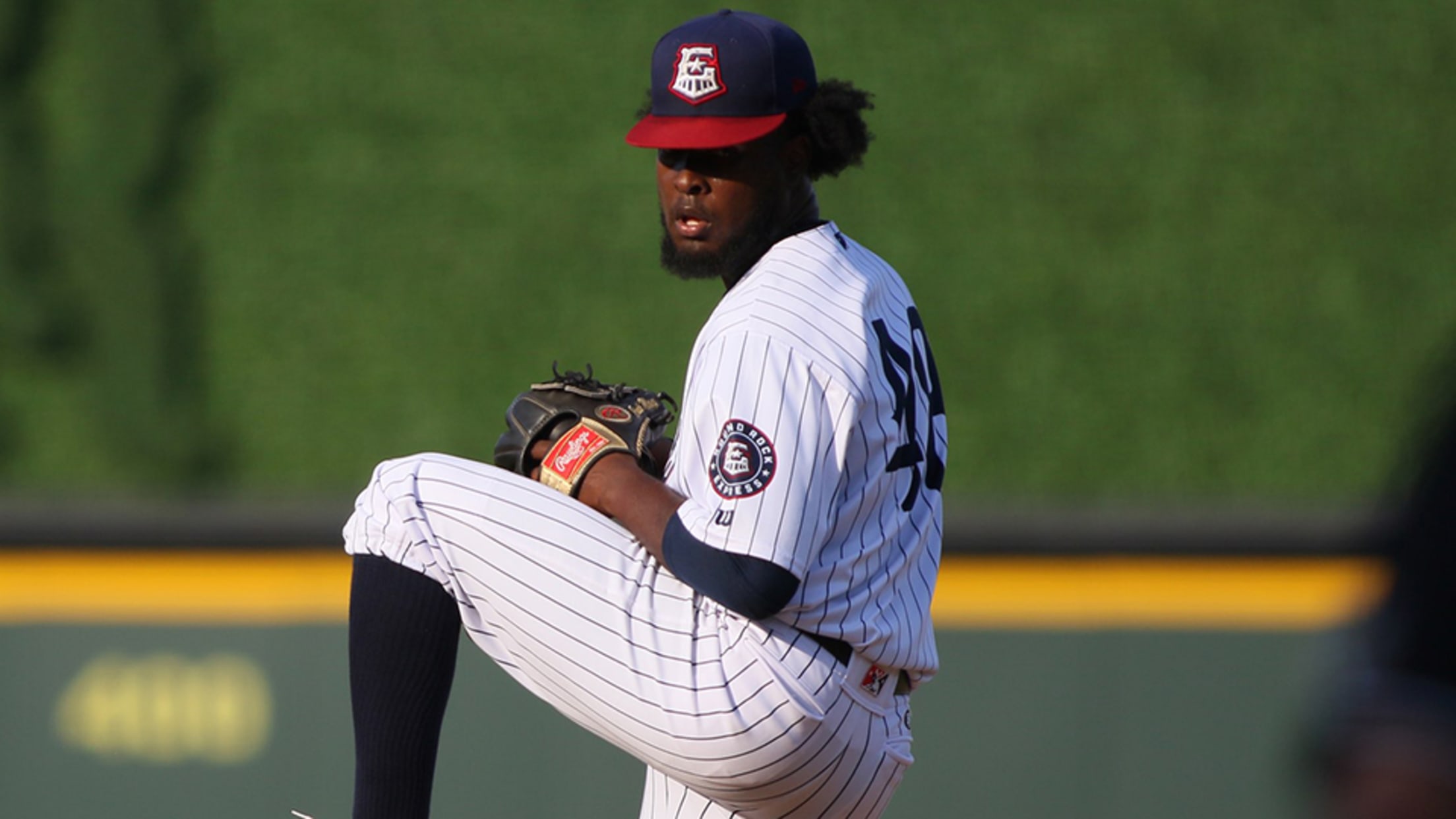 Each offseason, MiLB.com goes position by position across each system and honors the players -- regardless of age or prospect status -- who had the best seasons in their organization. Click here to locate your favorite club.The Astros went all-in on their quest for another World Series title at the
Express' Alvarez headed to The Show
Astros No. 3 prospect leads Minor Leagues with 23 homers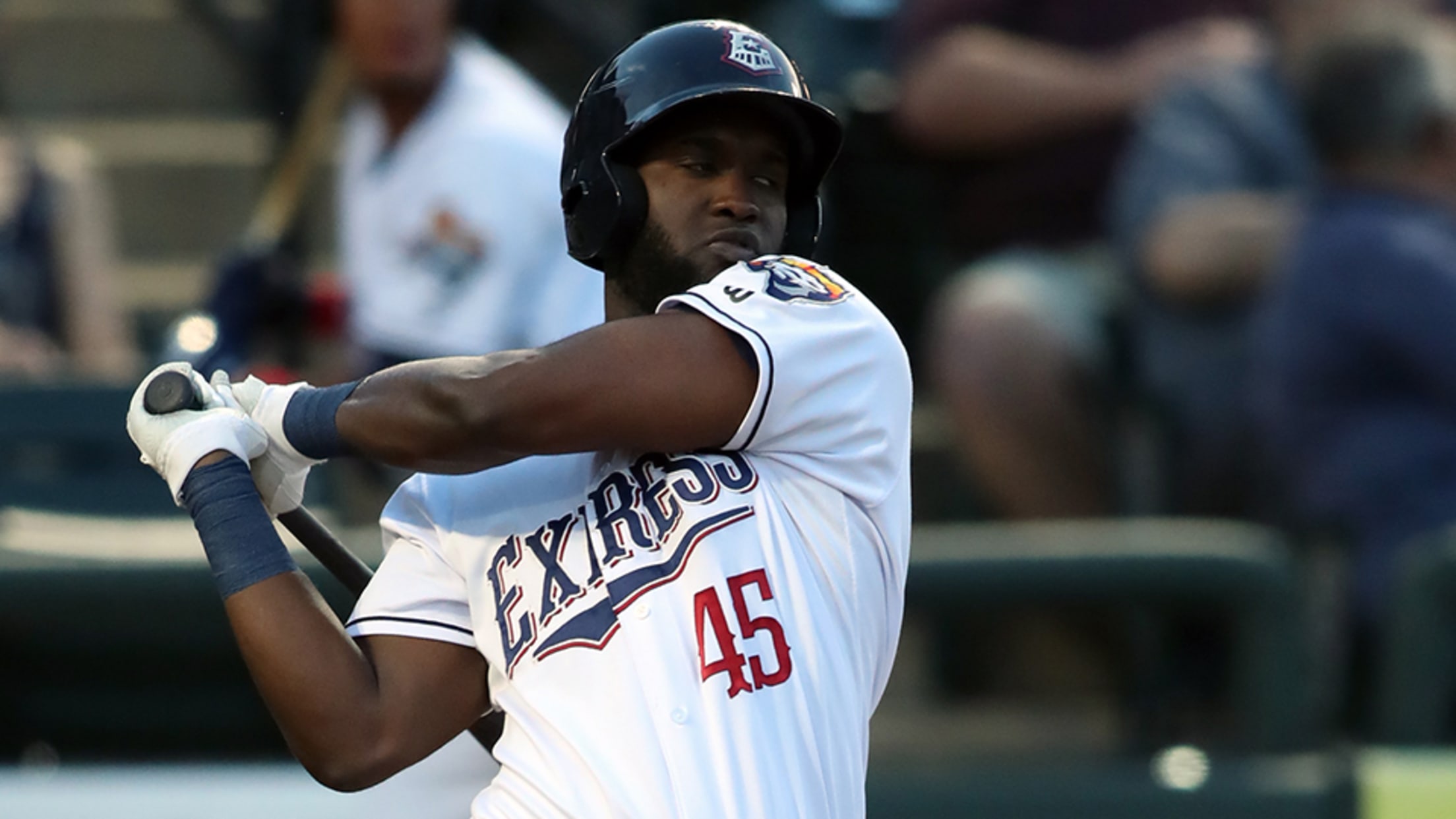 The Minor Leagues' home run leader is headed to The Show.Third-ranked Astros prospectYordan Alvarez will join the big club ahead of Sunday's game against the Orioles, as first reported by Jake Kaplan of The Athletic. Through 56 games with Triple-A Round Rock, the 21-year-old clobbered a Minors-best 23 homers.
Prospect Roundup: Games of May 27
Astros' Alvarez gets back on track; A's Mateo tallies three hits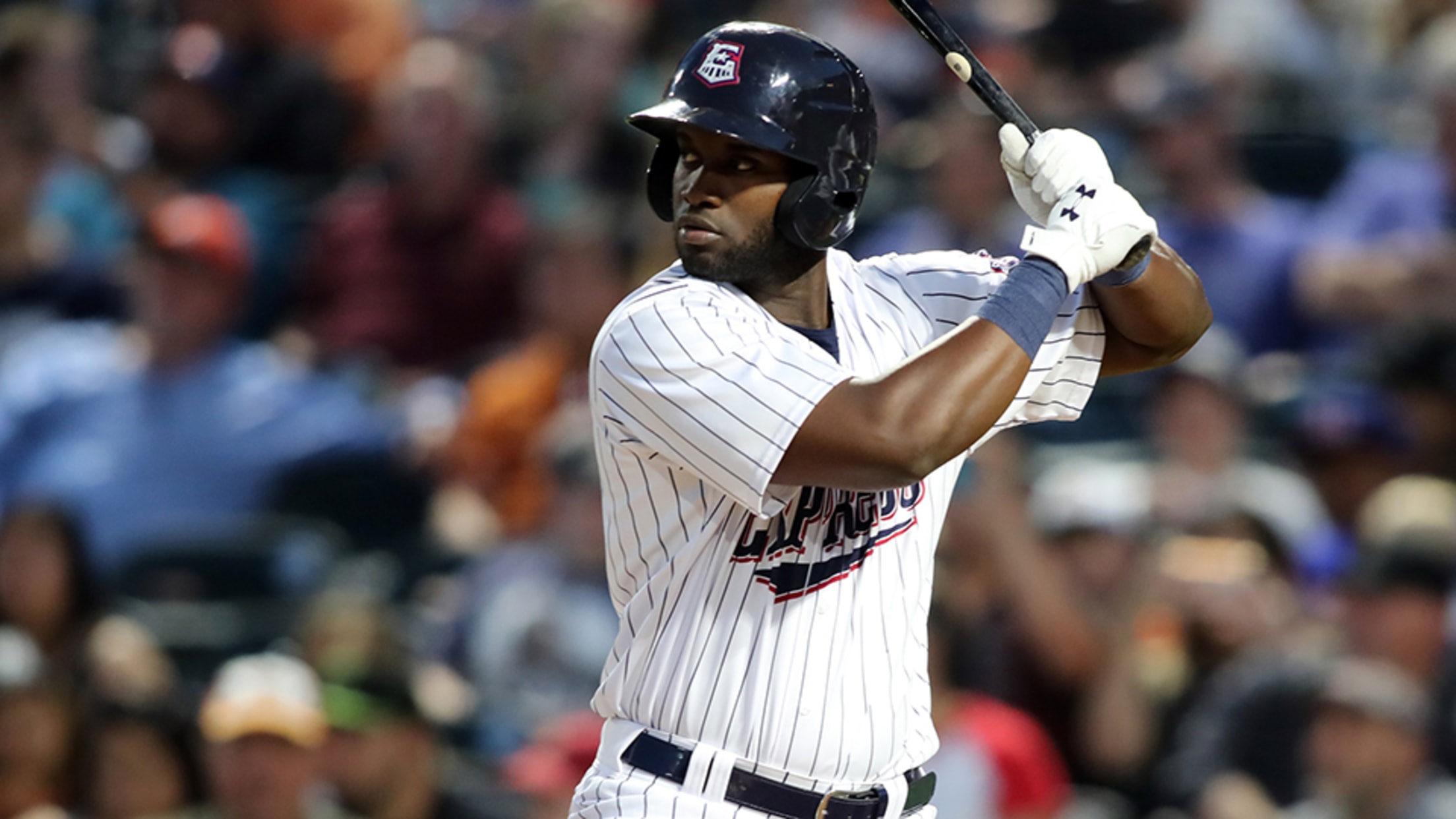 Astros OF Yordan Alvarez, Triple-A Round Rock: 2-for-4, 2B, 3 RBIs, BB -- Another day, another multi-hit performance for Houston's No. 3 prospect. Alvarez reached base three times and drove in three runs to give him 63 RBIs in 47 games for the Express. Monday's performance put an end to a week-long
Hot bats, stingy pitchers load Triple-A ballot
From Express' Alvarez to Indians' Keller, All-Star rosters stacked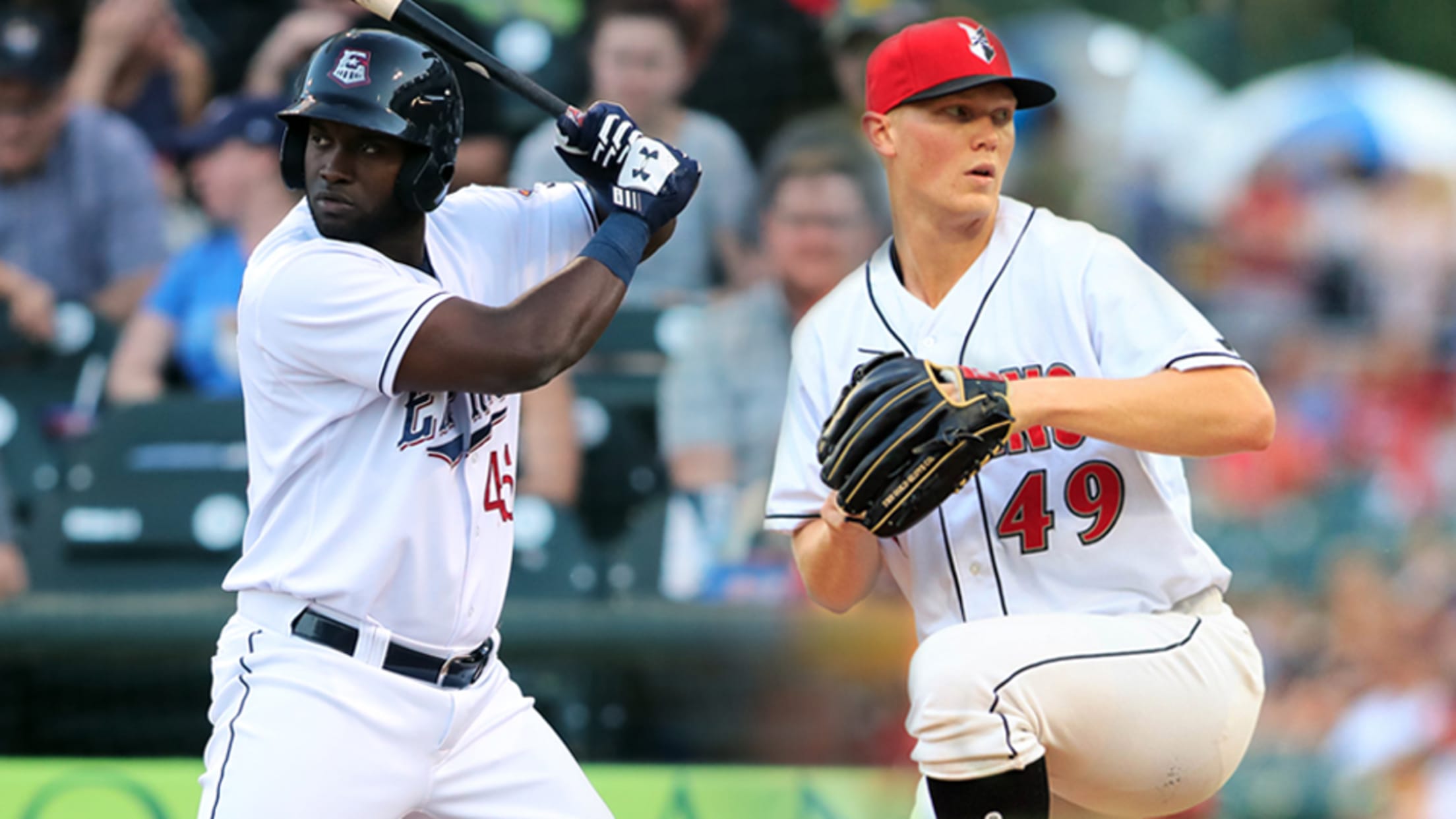 The baseball season thus far has been highlighted by a slew of high-profile promotions like Vladimir Guerrero Jr. and Mike Soroka. But there are still loads of top talent at the Minors' highest level.Led by Yordan Alvarez (Astros) and Mitch Keller (Pirates), 17 players among MLB.com's Top 100 Prospects ignite
Astros gives Alvarez ticket to Majors
Houston calls up its third-ranked prospect ahead of XXXXday's game
The breakout star of 2019 in the Minor Leagues is heading to The Show. Houston called up Yordan Alvarez, the Astros' No. 3 prospect, on XXXX and he is scheduled to make his debut XXX
Alvarez muscles way to pro-best six RBIs
Astros No. 3 prospect homers twice, doubles in Express' victory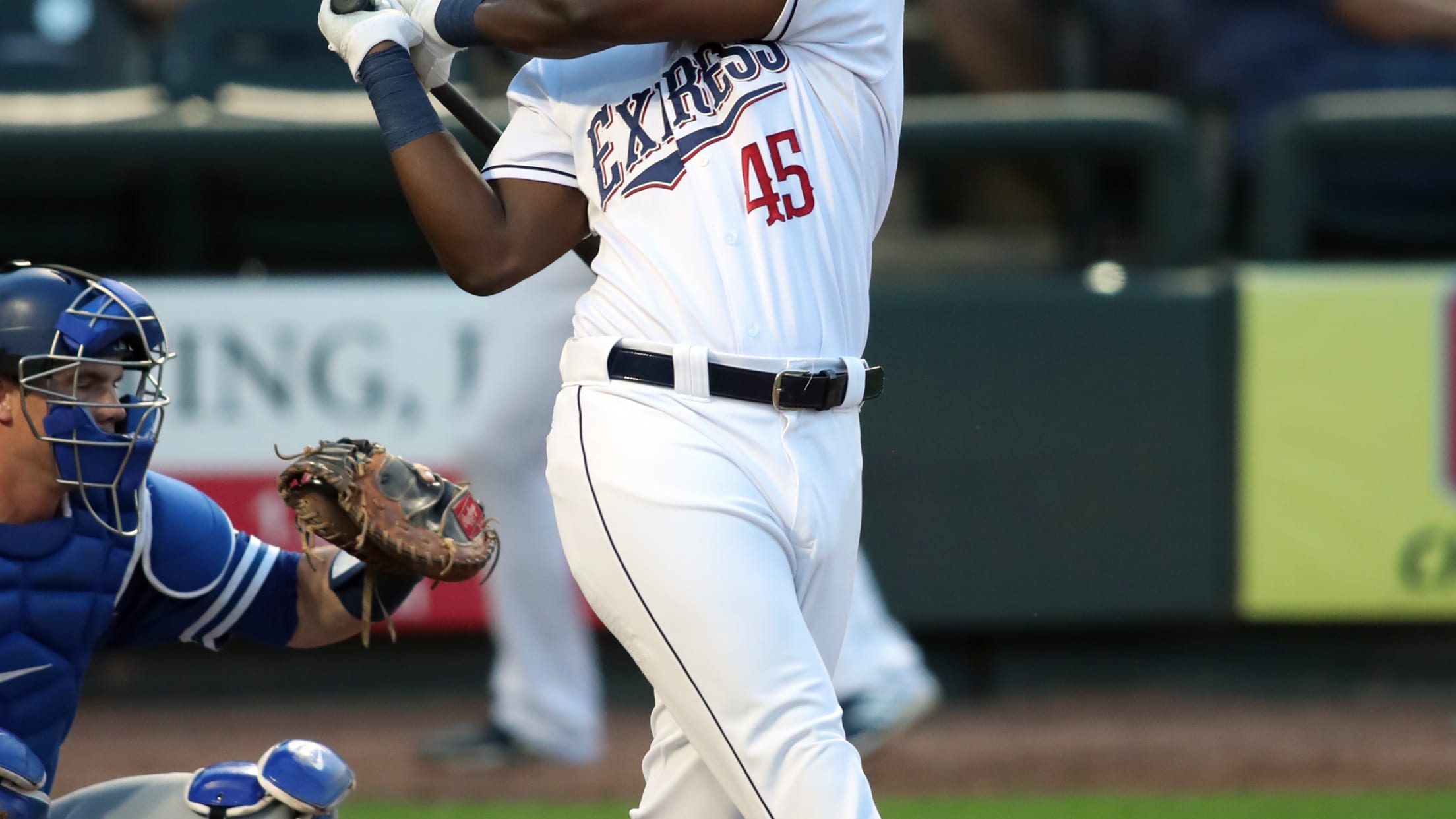 Minor League Baseball's top slugger was at it again Thursday night.Houston's third-ranked prospectYordan Alvarez drove in a career-high six runs with two homers and a double and scored three times as Triple-A Round Rock topped Nashville, 10-4, at Dell Diamond.
Prospect Roundup: Games of May 12
Astros' Alvarez keeps on raking; Rays' McKay finds his stroke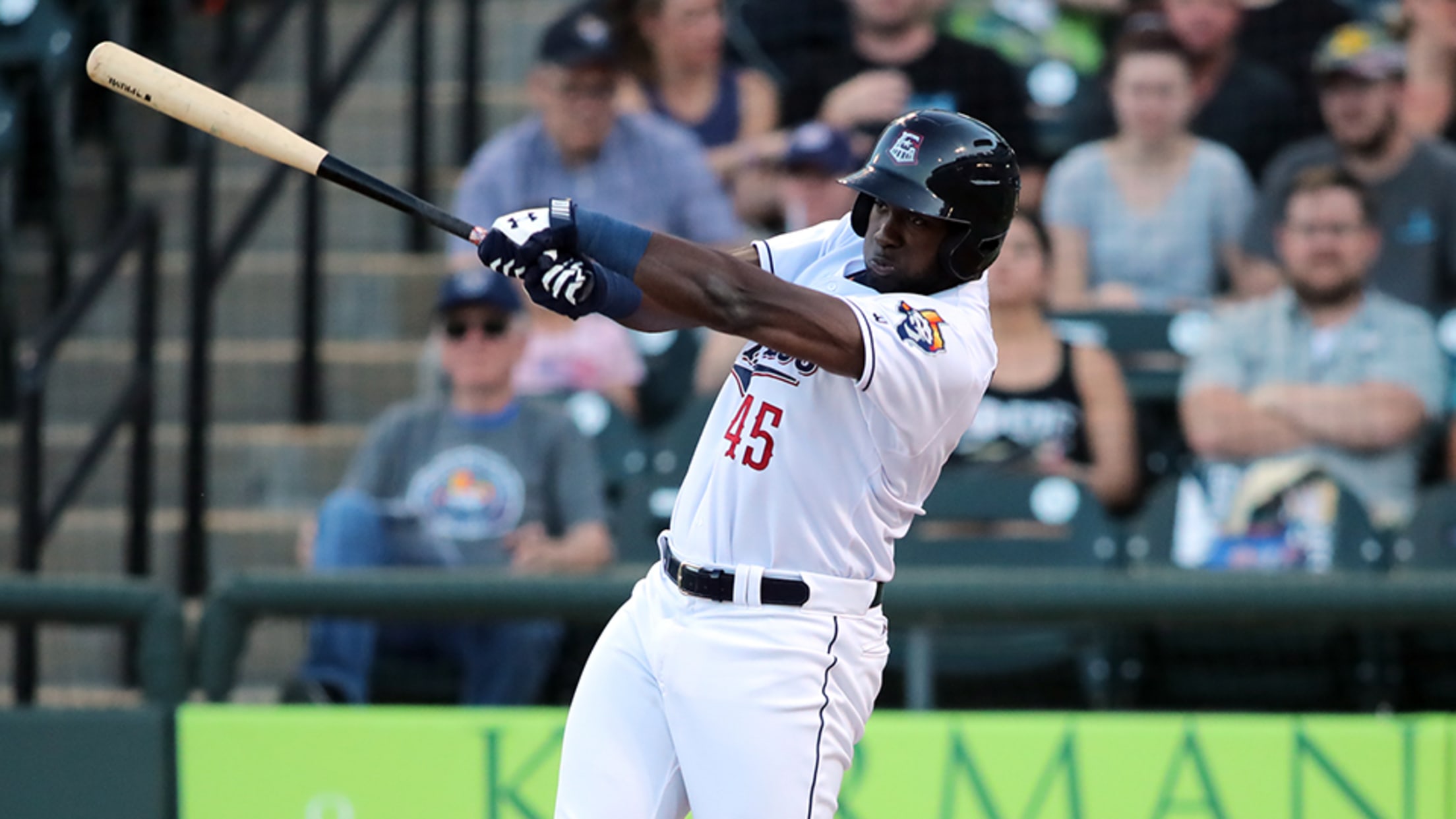 Astros DH Yordan Alvarez, Triple-A Round Rock: 2-for-4, HR 3 RBIs -- Another day, another multi-hit effort for Houston's No. 3 prospect, who's been one of the Minors' hottest hitters all season. Alvarez gave the Express a quick lead in the opening frame with a three-run shot to center field. It
Tucker, Alvarez steer Express past Omaha
Top Astros prospects combine for six hits, drive in five runs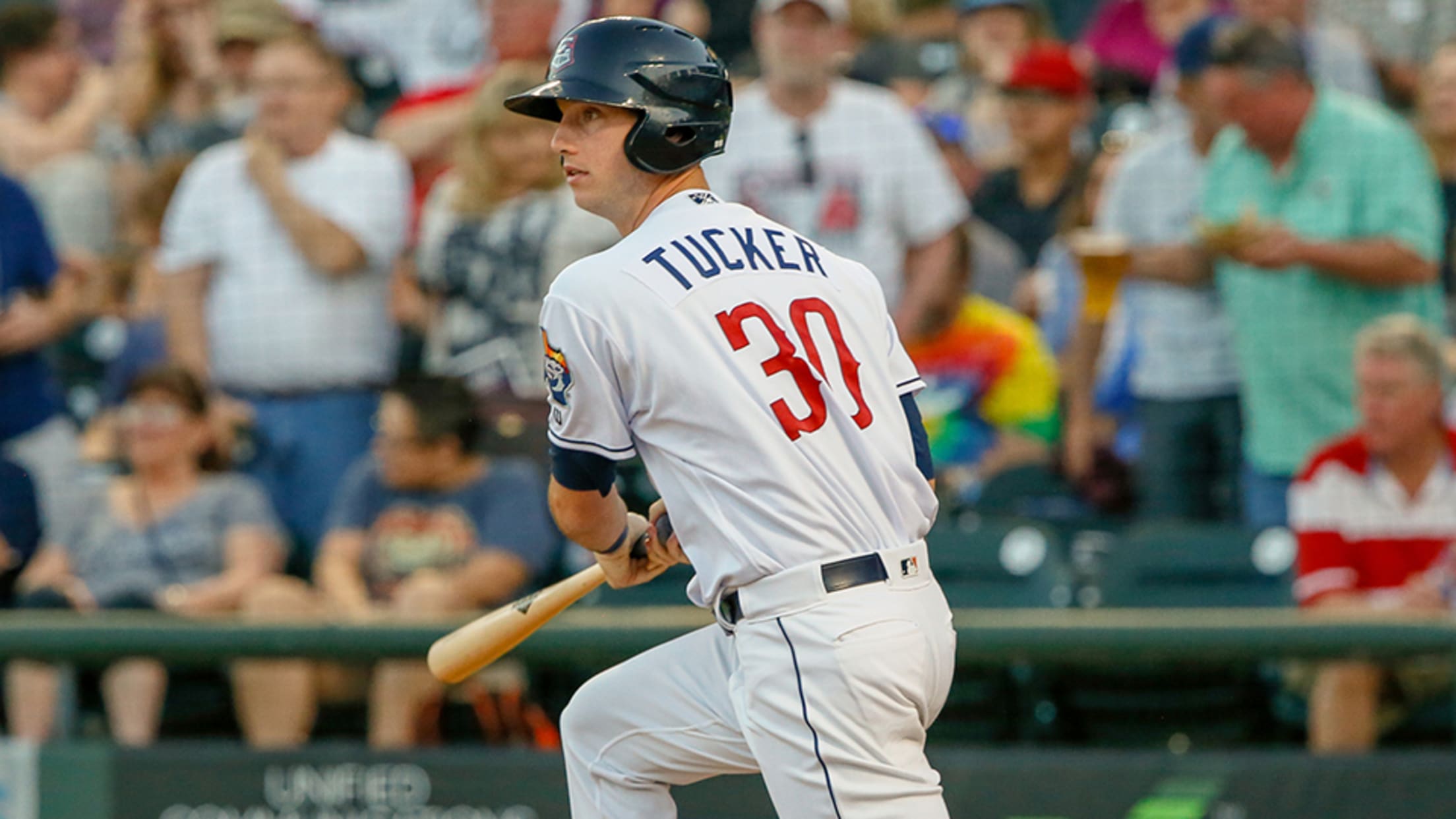 Kyle Tucker and Yordan Alvarez demonstrated again Friday night that reinforcements are ready should they be needed in Houston.The Astros' second- and third-ranked prospects, respectively, collected three hits apiece and combined to drive in five runs as Triple-A Round Rock held on for an 8-7 victory over Omaha at Werner Park. 
MiLB announces April Uncle Ray's Players of the Month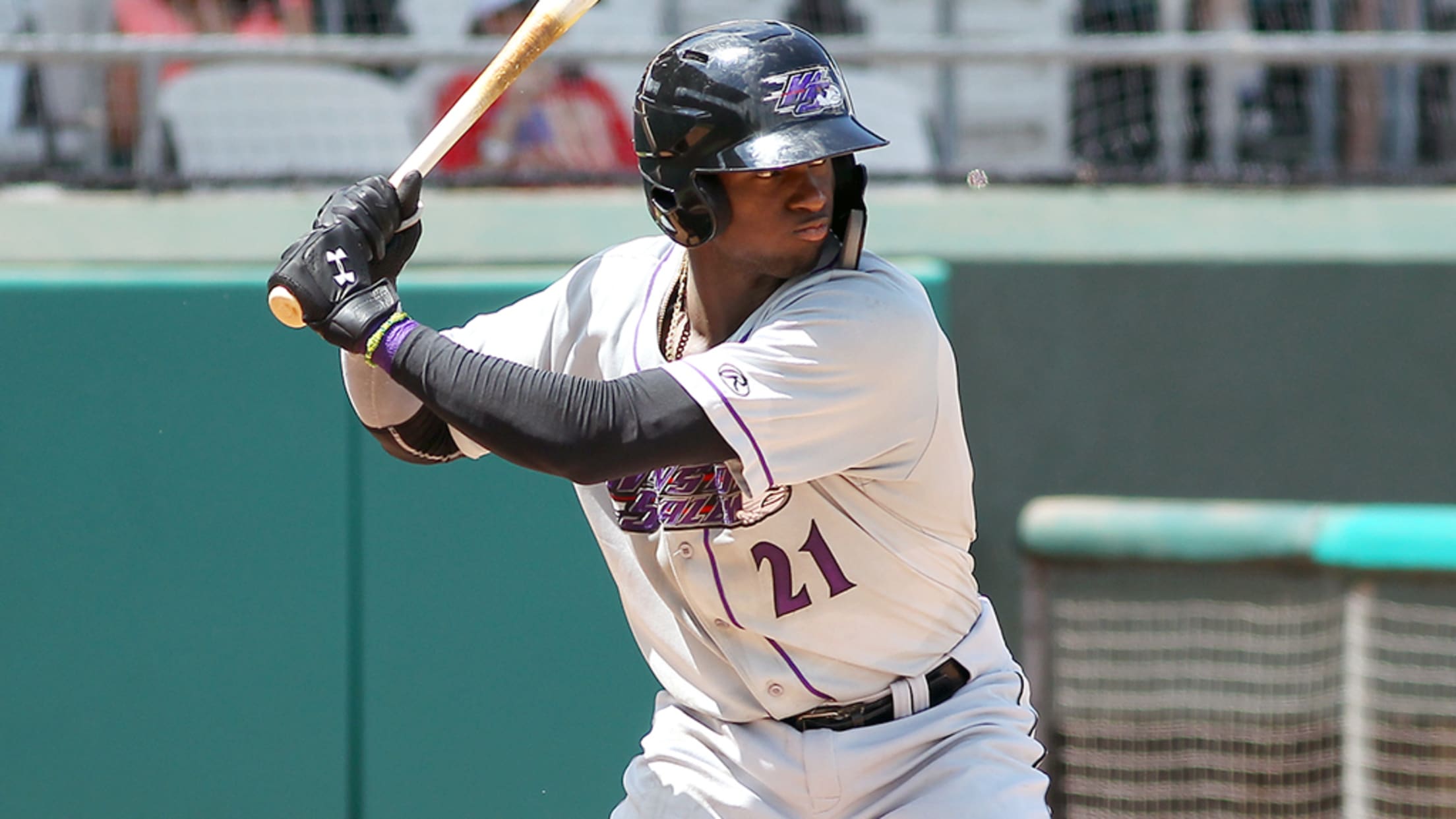 ST. PETERSBURG, Fla. -- Minor League Baseball today announced the Uncle Ray's Player of the Month Award winners for each of the 10 leagues for the month of April. In recognition of the honor, each winner will receive an award from Minor League Baseball and Uncle Ray's, the "Official Potato
Prospect Roundup: Games of May 6
Rainiers' Crawford drives in six, New Orleans' Hernandez K's 10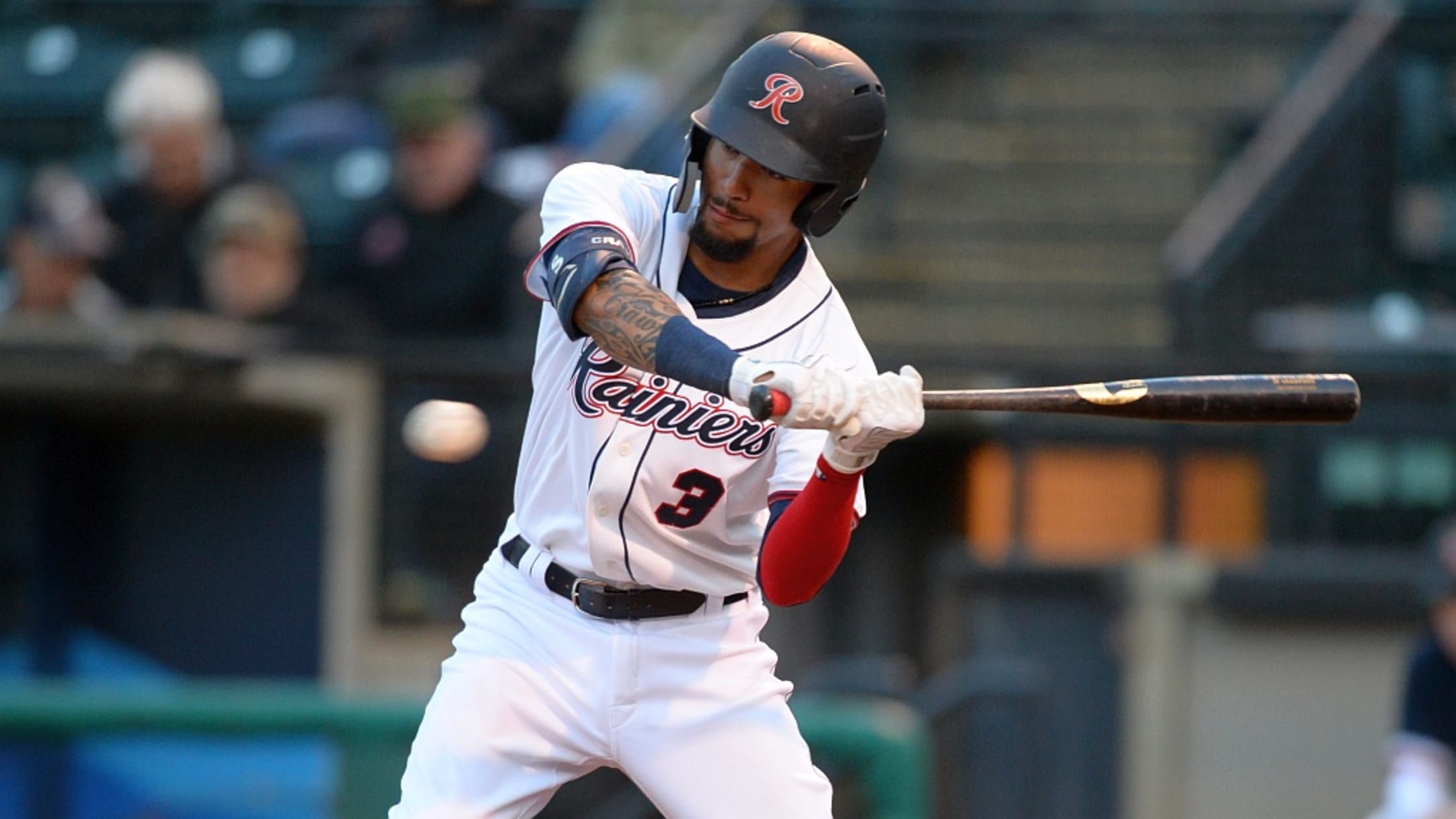 Mariners OF J.P. Crawford, Triple-A Tacoma: 4-for-5, 1 HR, 6 RBIs, 1 R -- Crawford homered and drove in a career-high six RBIs as the Rainiers downed Albuquerque, 12-8. The 16th overall pick in the 2013 Draft is now batting .321/.425/.464 with three home runs, seven doubles, 15 RBIs, 20
Alvarez among week's outstanding hitters
Astros No. 3 prospect went 13-for-22 in strong stretch at Triple-A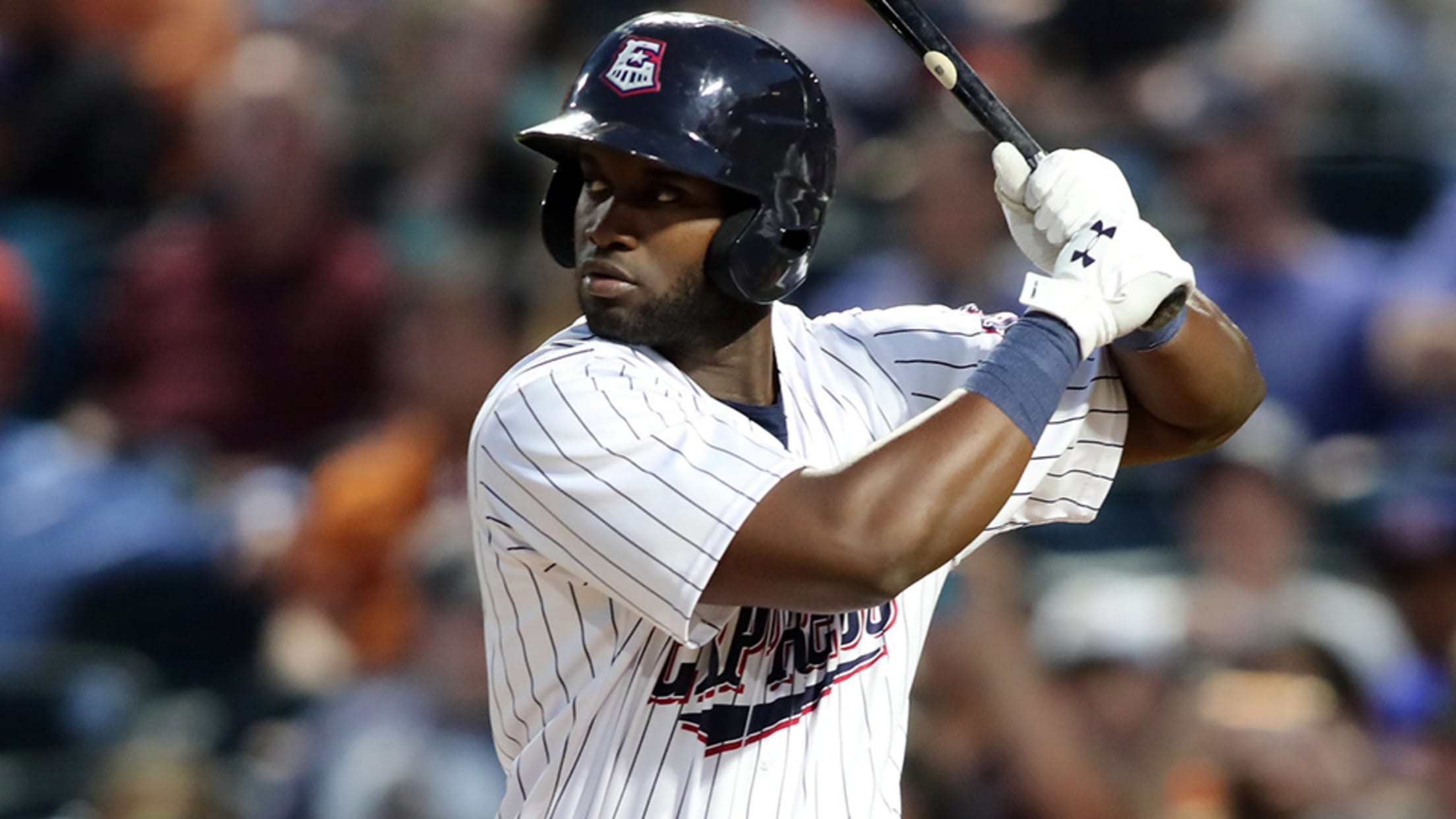 One of the Minor Leagues' hottest hitters in 2019 went unrewarded for his efforts in April, at least when it came to official awards. That has changed in May. Astros No. 3 prospectYordan Alvarez has been named the Pacific Coast League Offensive Player of the Week after going 13-for-22 (.591)
Astros' Alvarez opens May with a bang
Round Rock outfielder goes 4-for-5, raises average to .375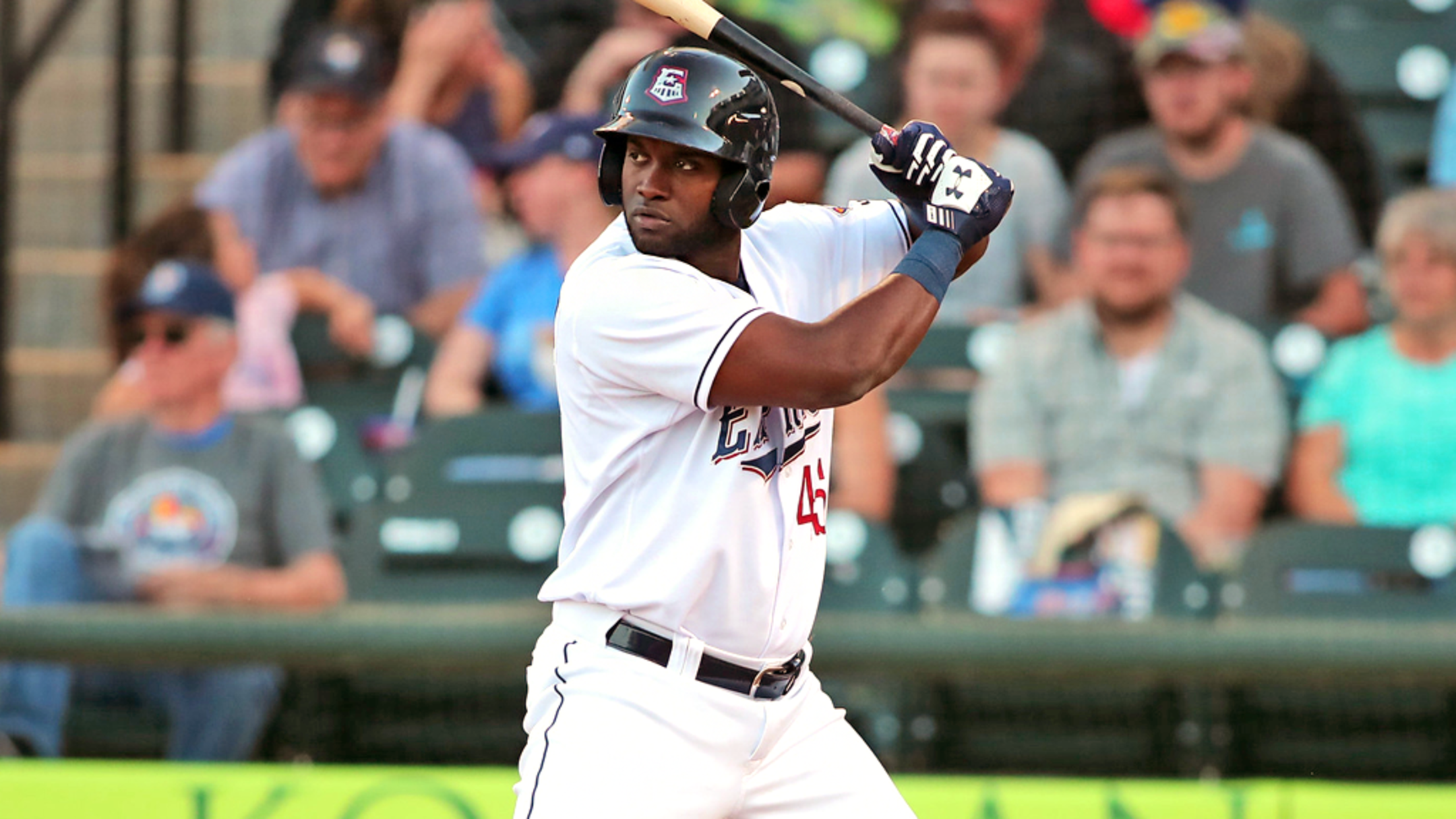 Yordan Alvarez put up gigantic numbers in the season's first month, and nothing changed on the first day of May.The Astros' No. 3 prospect, who hit .347 in April, went 4-for-5 with three RBIs and briefly lifted his average to .375 as Triple-A Round Rock breezed past Oklahoma City, 12-5,
Express' Alvarez homers on four-hit night
Astros No. 3 prospect drives in three runs, scores four times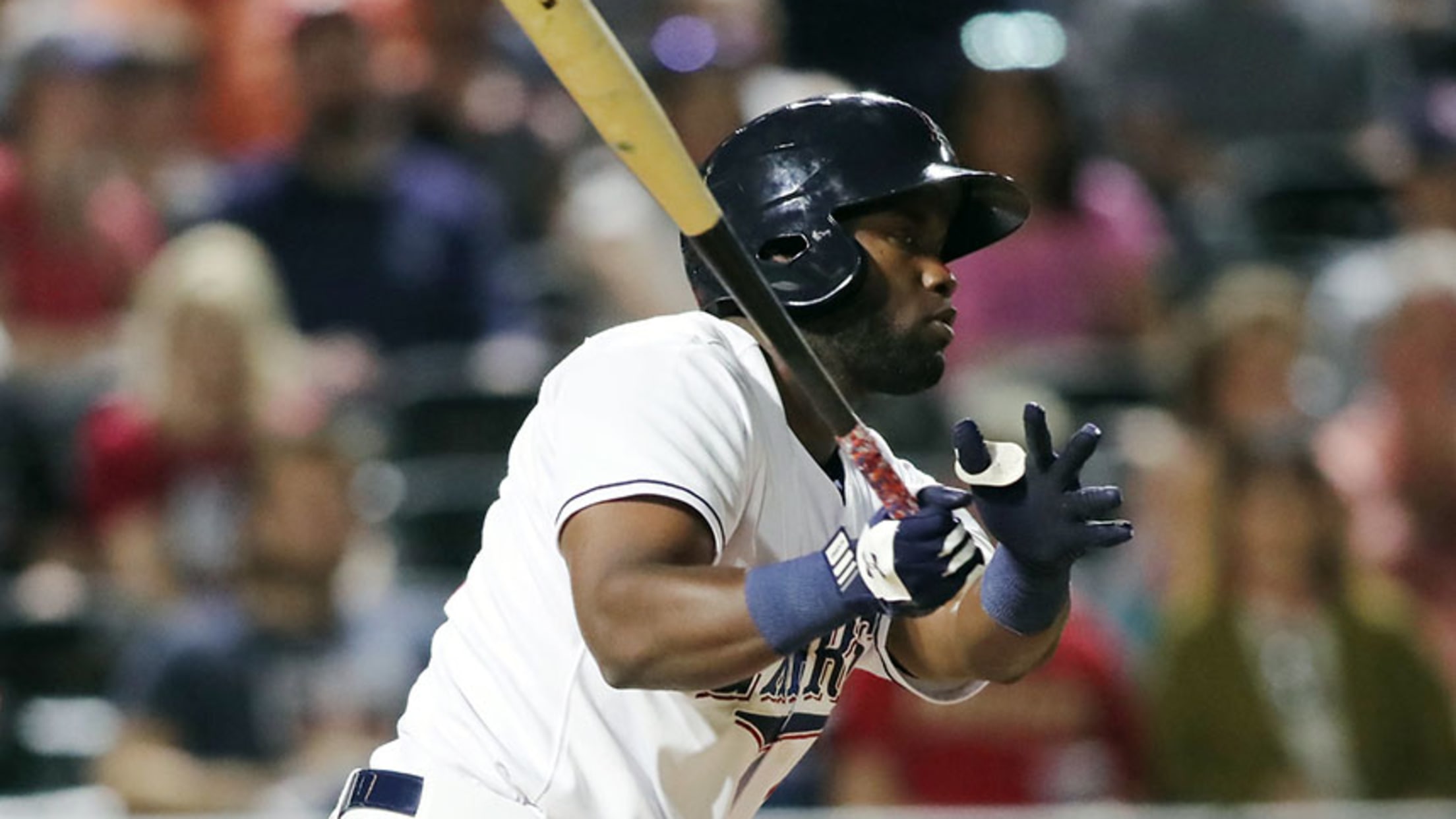 Trailing in the seventh inning, Triple-A Round Rock needed a big hit. Yordan Alvarez was there to deliver.The Astros' third-ranked prospect smacked a go-ahead two-run homer and doubled twice on a four-hit night, driving in three runs and scoring four times as the Express rallied for an 11-7 victory over New
Alvarez smacks second career grand slam
Astros No. 3 prospect leads PCL with seven homers for Express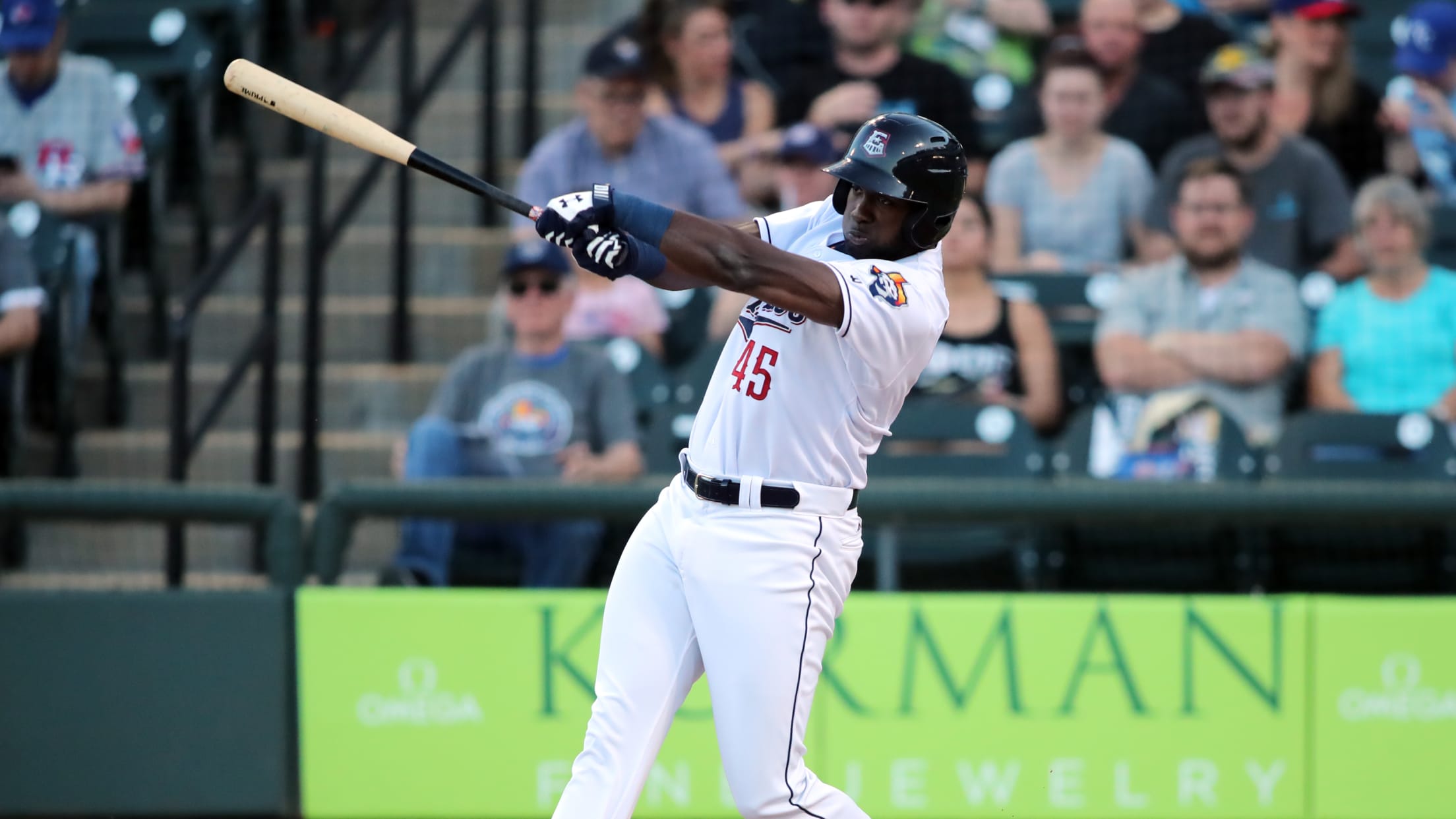 Yordan Alvarez entered Tuesday as the Pacific Coast League's home run leader, but one thing had escaped him -- a grand slam.Houston's No. 3 prospect remedied that oversight via a towering long ball with the bases loaded in the first inning of Triple-A Round Rock's 11-2 rout of Nashville at
Prospect Roundup: Games of April 13
O's Mountcastle records first three-hit game at Triple-A level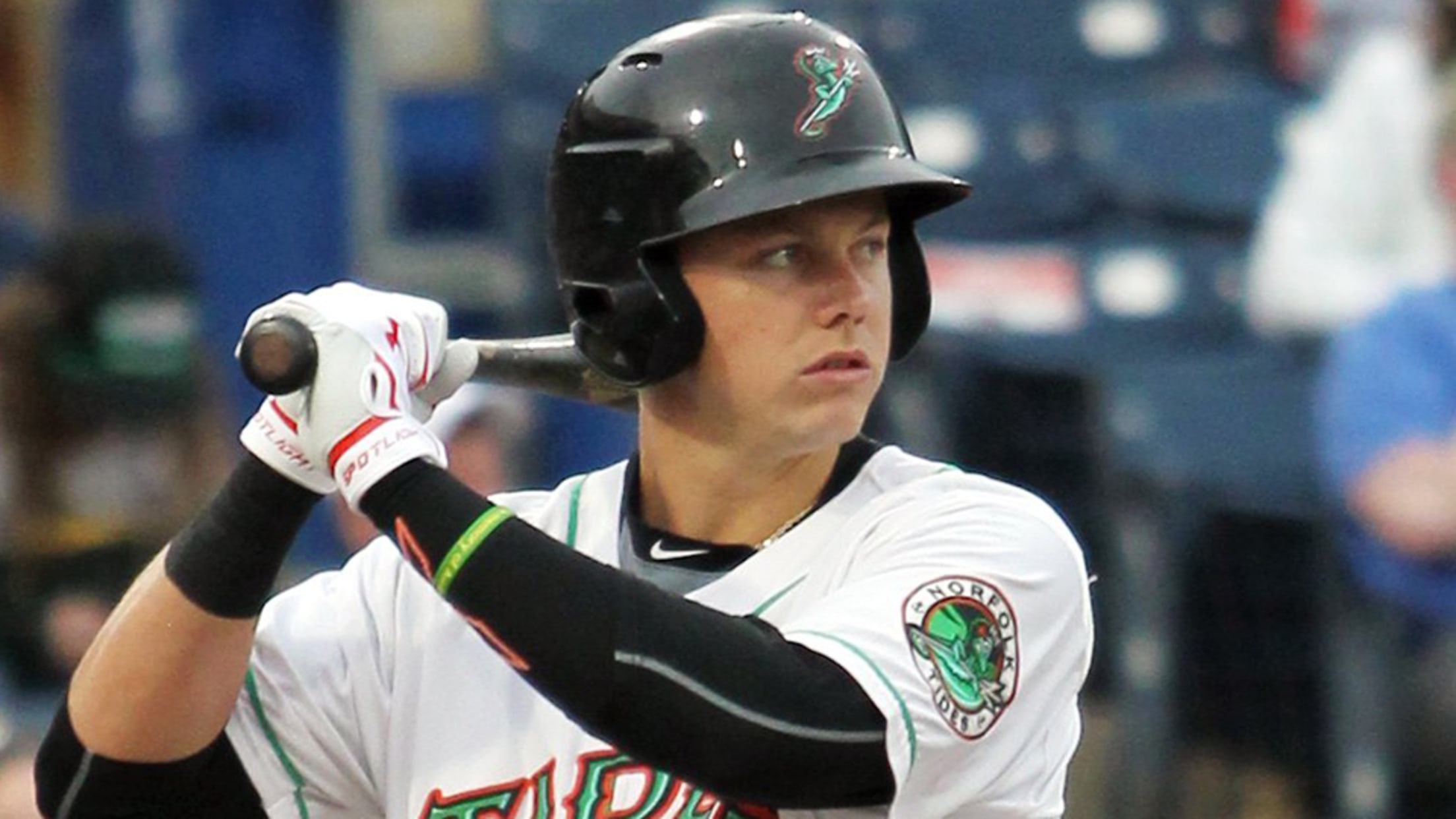 Orioles 1B Ryan Mountcastle, Triple-A Norfolk: 3-for-5, 2B, 1 R -- The adjustment to the International League hasn't necessarily been pleasant for the O's second-ranked prospect. Mountcastle entered Saturday's game against Toledo batting .194 with one extra-base hit -- a triple in the series opener on Thursday. But the 22-year-old managed
Hot-hitting Alvarez riding the Express
Astros No. 3 prospect homers again, doubles twice, plates four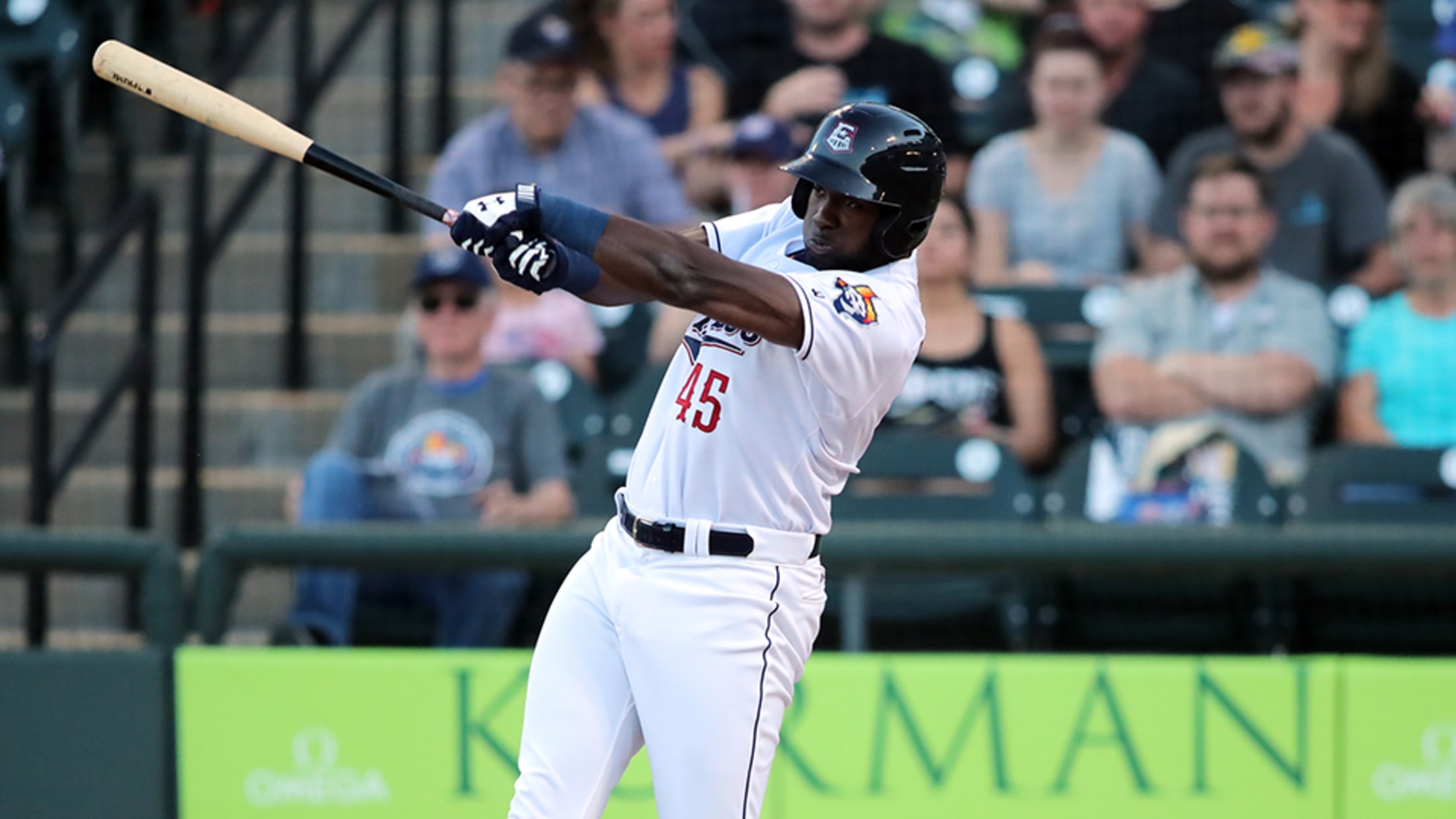 It's approximately 168 miles from Round Rock, Texas, to Houston. Yordan Alvarez is making that distance look smaller with each passing day.The No. 3 Astros prospect homered for fifth time in six games, doubled twice and drove in a season-high four runs to help Triple-A Round Rock defeat Nashville, 9-5,
Express' Alvarez breaks out power bat
Astros No. 3 prospect belts career-best three long balls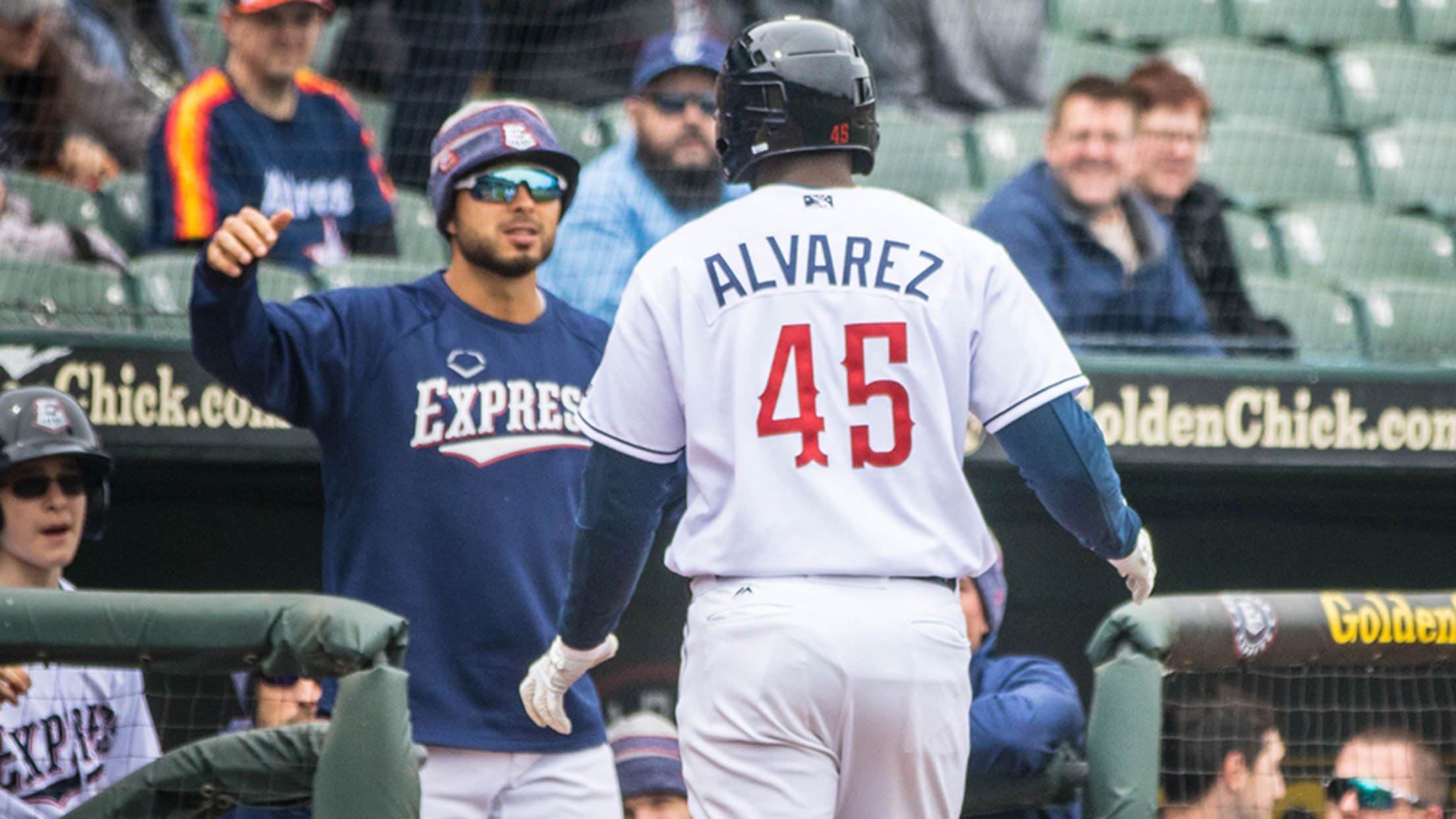 When Yordan Alvarez was with Class A Quad Cities in 2017, hitting coach Ben Rosenthal saw someone with plenty of power to all fields and an unwavering plate discipline. Now that the pair have reunited two years later with Triple-A Round Rock, Rosenthal has learned quickly that not much has
Astros reassign Alvarez to Minors camp
No. 44 overall prospect expected to open season at Triple-A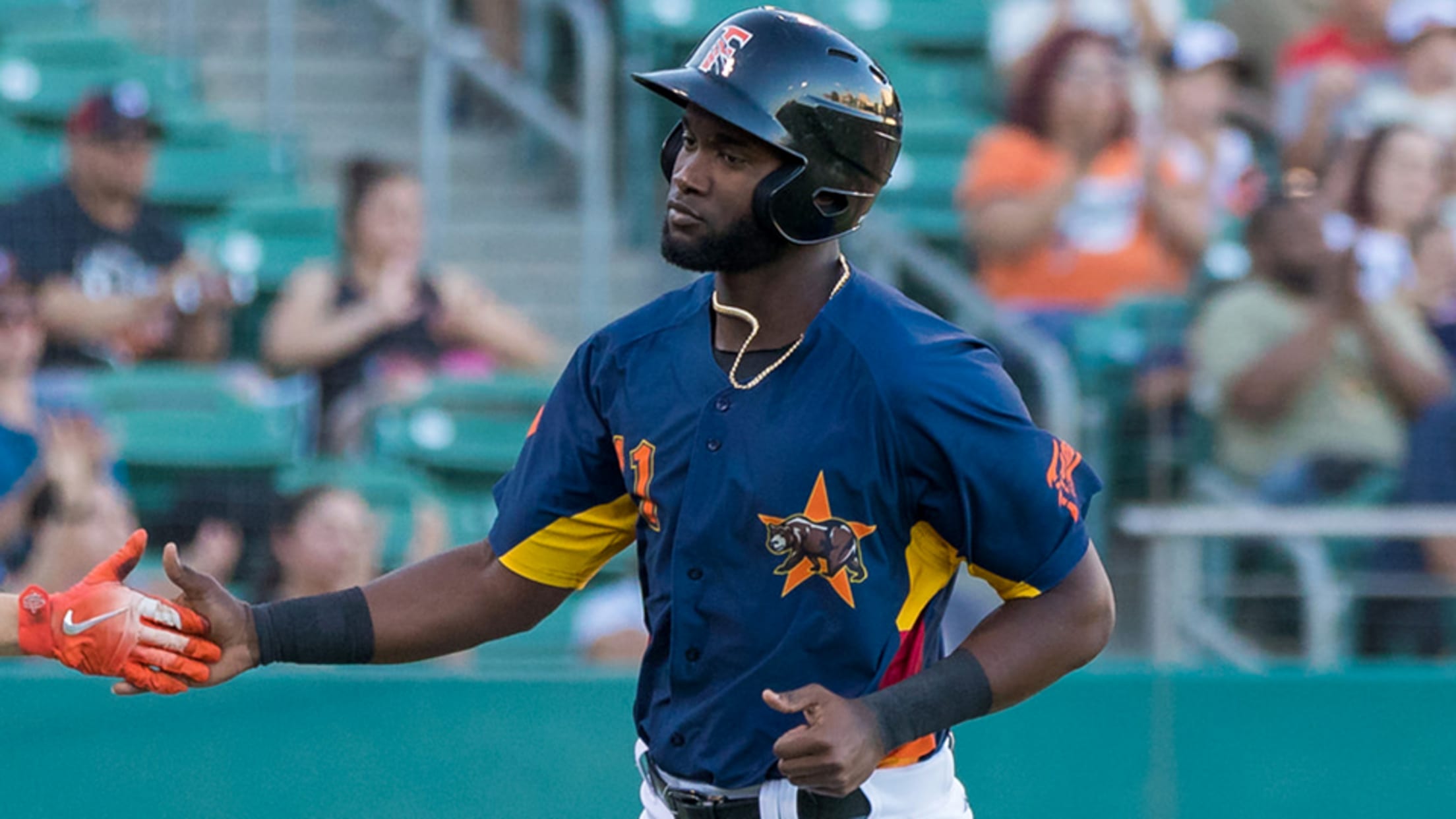 Yordan Alvarez hasn't quite been cleared for Major League takeoff, but he won't be far from the launching pad to begin the 2019 season.The Astros reassigned MLB.com's No. 44 overall prospect to Minor League camp Tuesday, the club announced. Alvarez is expected to open the season at Triple-A Round Rock
Astros Prospect Primer: Whitley shows focus
Alvarez, Toro among Houston youngsters set to make noise in '19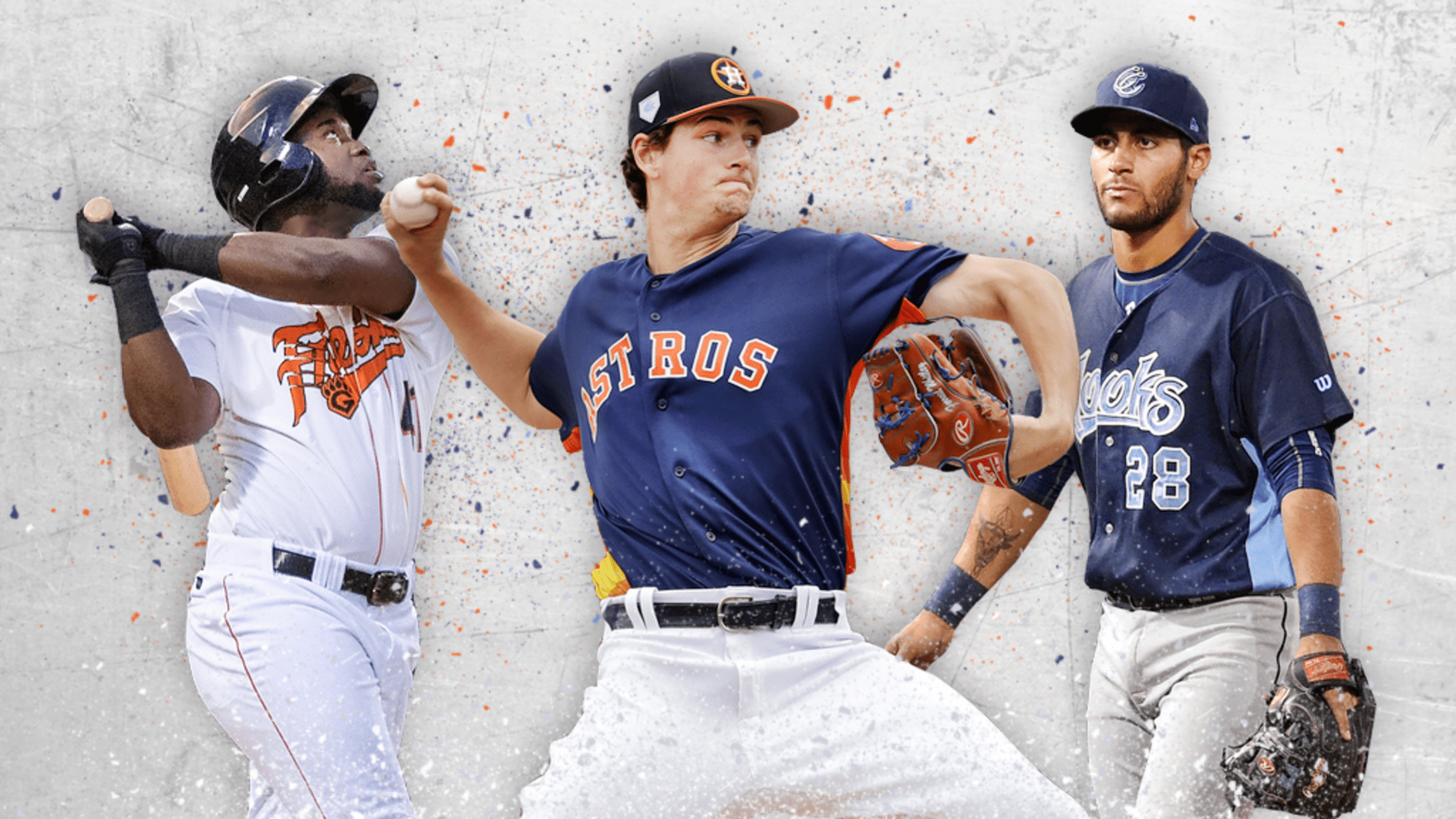 Some players are on the verge of stardom, others are entering a crucial phase of their development and still others are getting their first tastes of full-season ball. With the 2019 season approaching, MiLB.com takes a look at the most intriguing prospects from each MLB organization.Shining star:Forrest Whitley, RHPThe 2016
Astros invite Whitley, Alvarez to MLB camp
Top-100 prospects headed to big-league Spring Training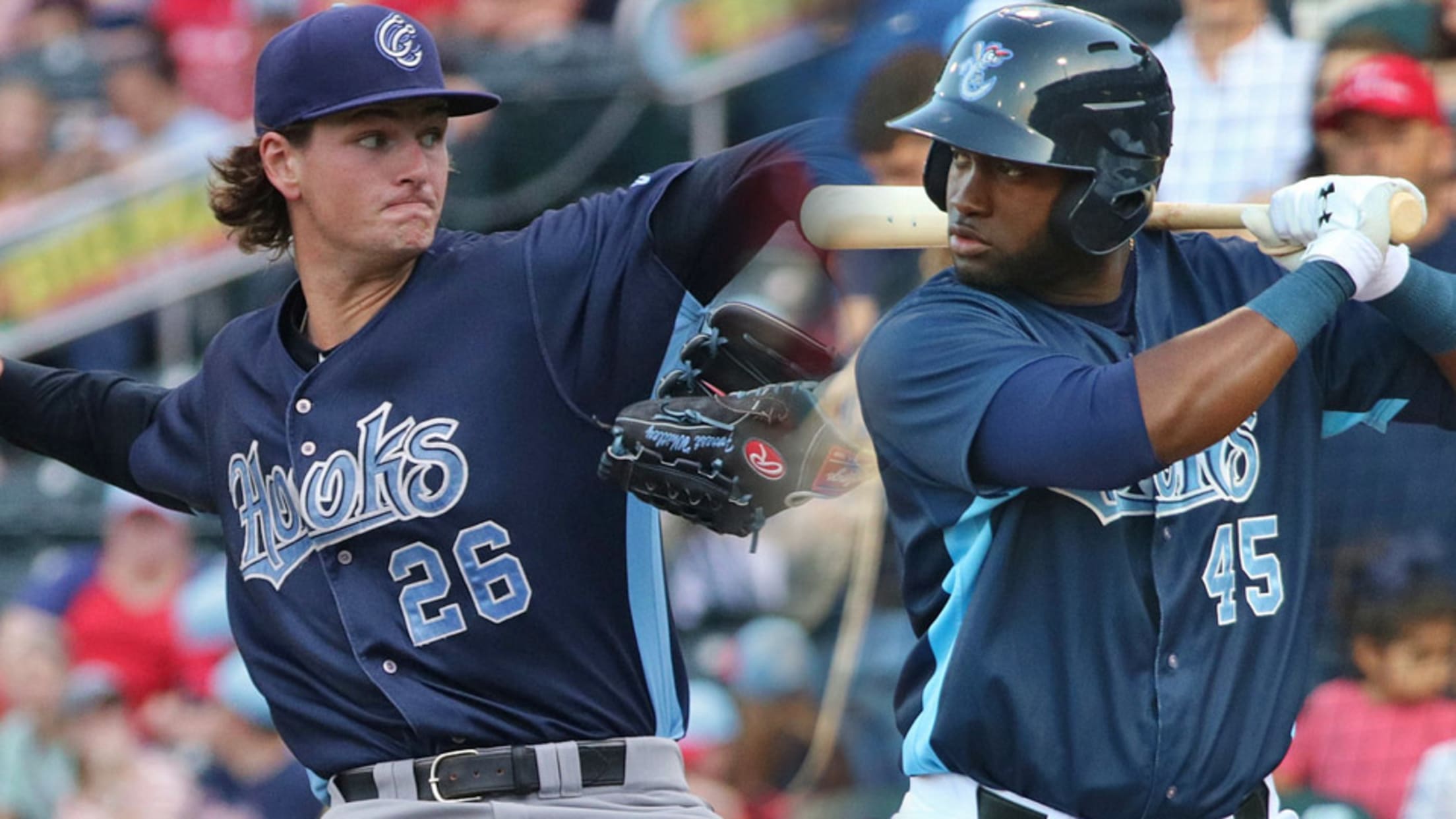 The Astros already look good, but this spring, the organization will get a closer look at a couple players that could contribute to an even brighter future.Houston extended non-roster invitations to Major League Spring Training camp to No. 8 overall prospectForrest Whitley and No. 42 Yordan Alvarez, the club announced
Elite Astros have reinforcements ready
Tucker, Reed among prospects available for sustained success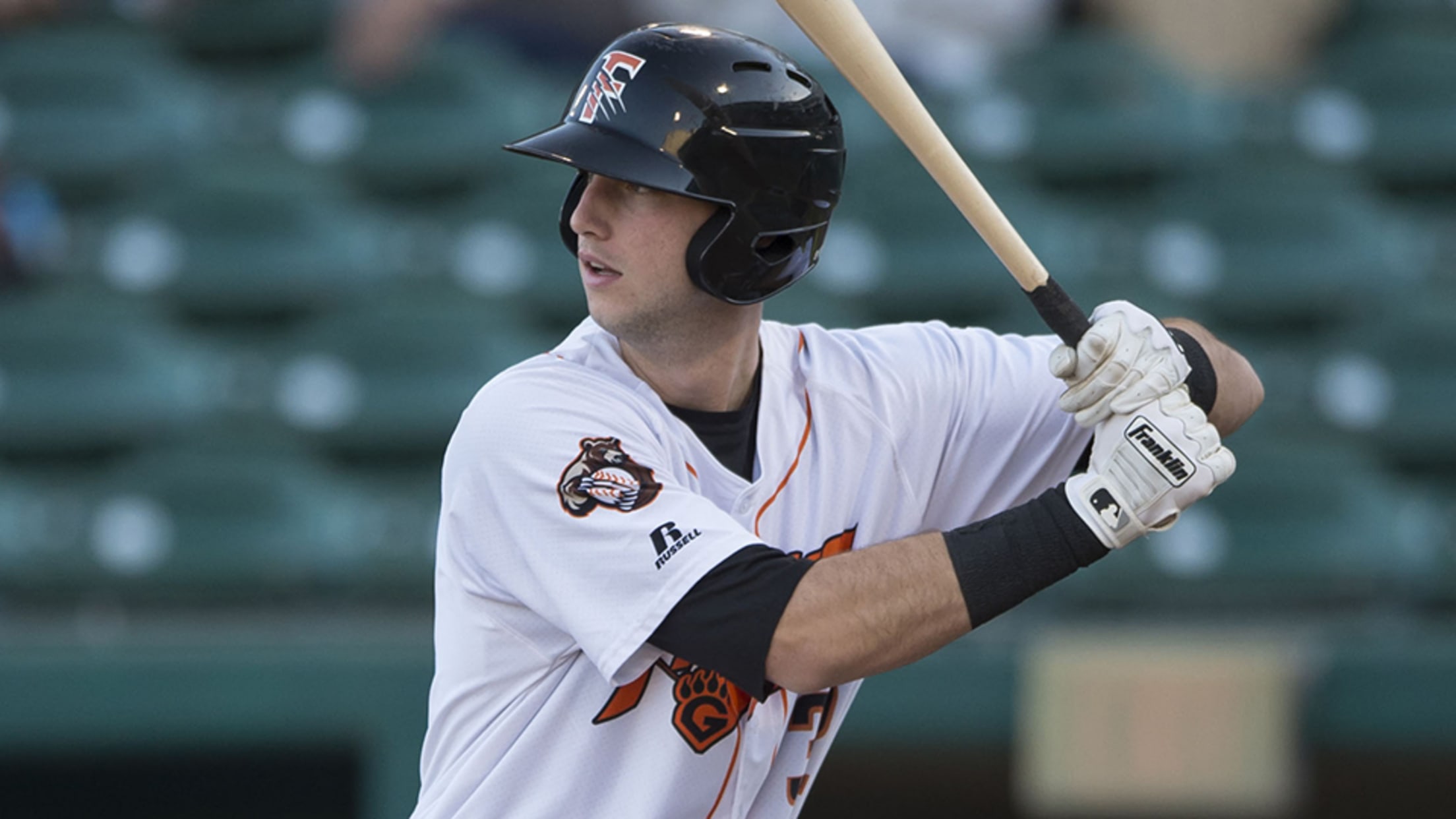 Each offseason, MiLB.com goes position by position across each system and honors the players -- regardless of age or prospect status -- who had the best seasons in their organization. Click here to locate your favorite club.There is such a thing as a good problem, and the Astros have plenty
Fresno falters in Game 1 of PCL Finals
Memphis scored nine runs with two out in 10-4 victory; Game 2 at Chukchansi Park on Wednesday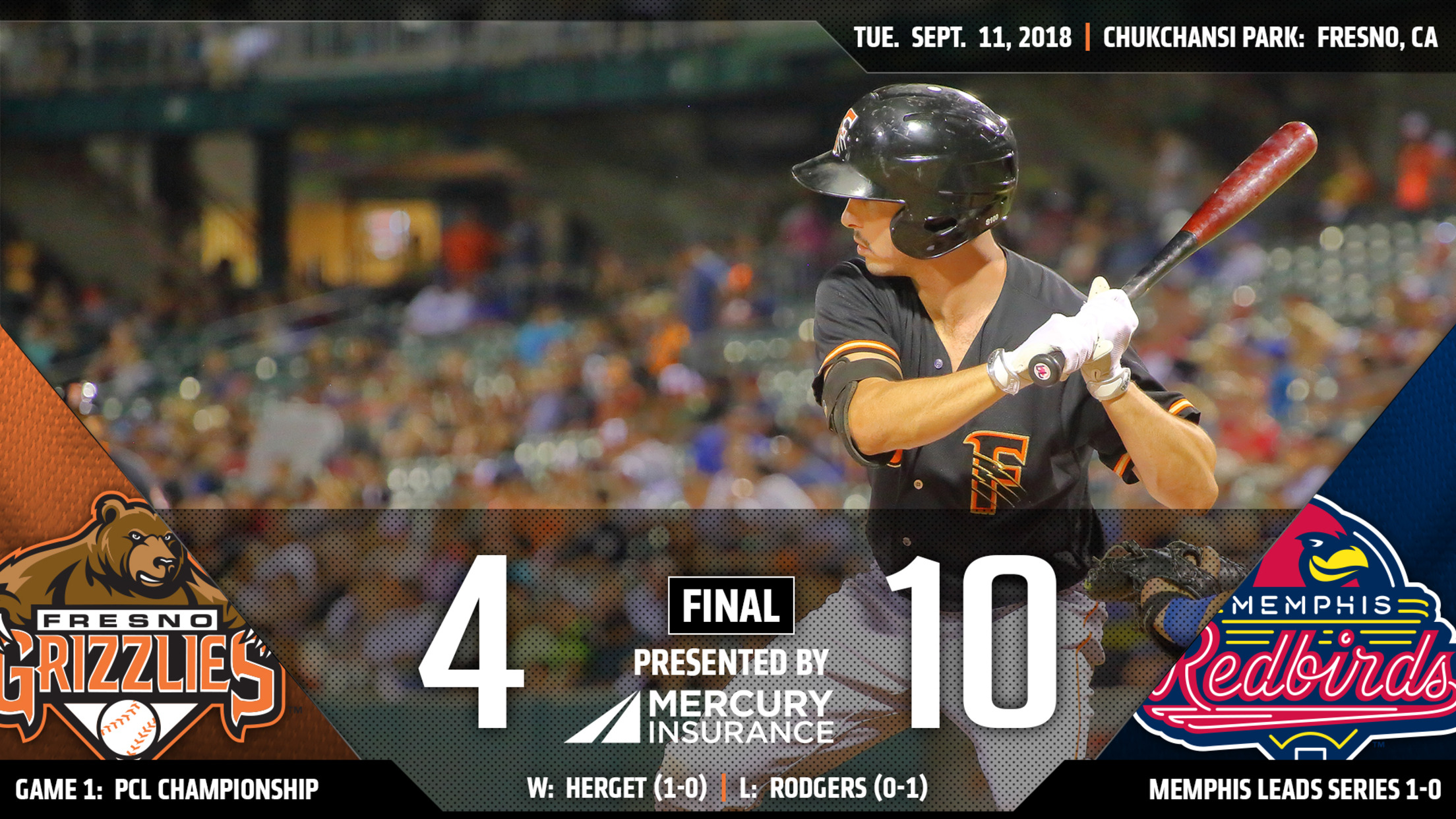 The Fresno Grizzlies (Pacific Conference Champions) dropped Game 1 of the PCL Championship Series at home to the Memphis Redbirds (American Conference Champions) on Tuesday night at Chukchansi Park by a 10-4 final. The Grizzlies will need to win three of four to claim a league title, with Game 2
Grizzlies advance to the PCL Championship Series with a 10-1 victory over the Chihuahuas
Garrett Stubbs (2-for-4) and A.J. Reed (1-for-4) go deep in the win; Second time in franchise history (2015) that Fresno will head to the PCL Finals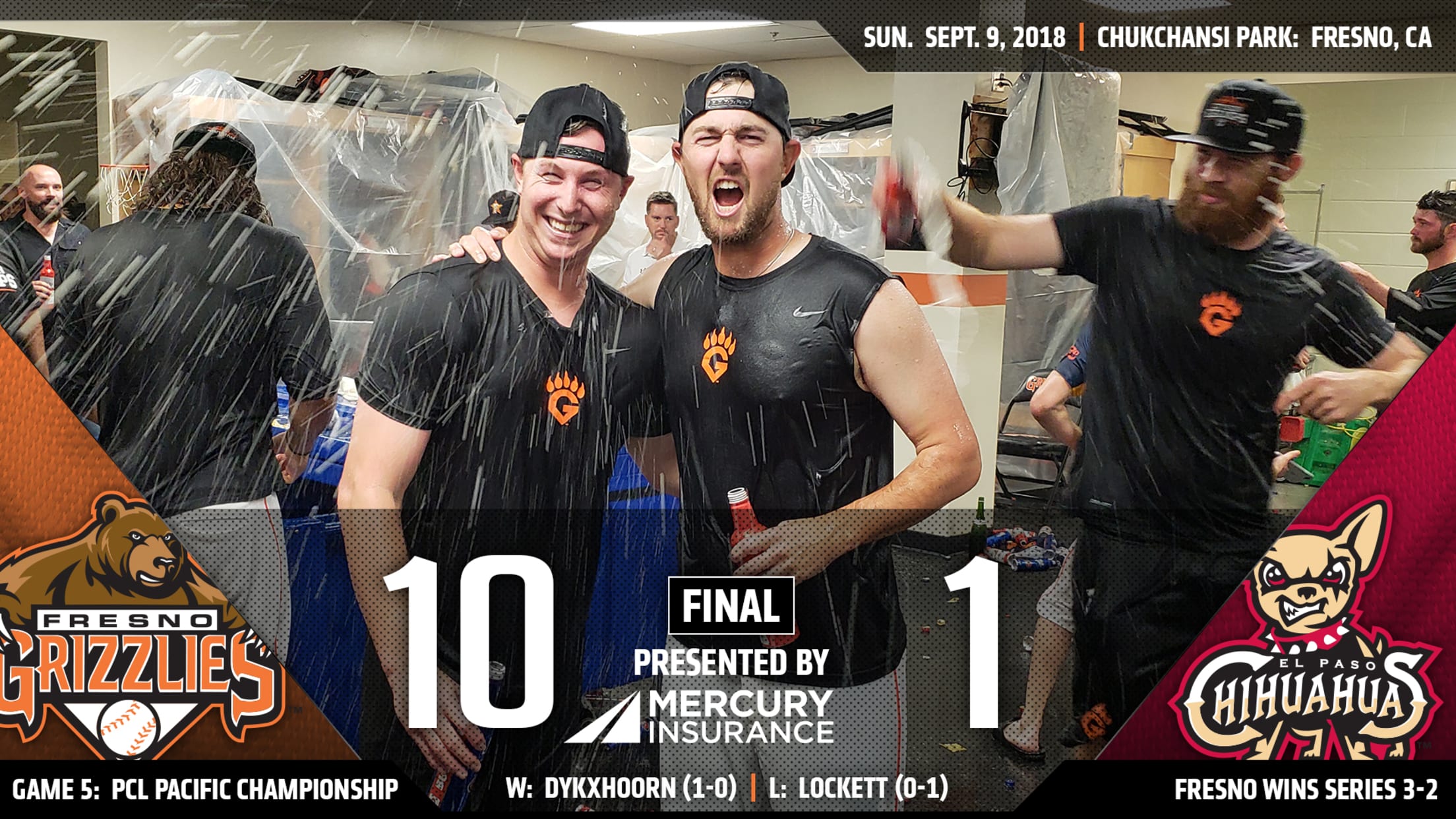 In front of a crowd of 7,588, the Fresno Grizzlies (3-2) hammered the El Paso Chihuahuas (2-3) 10-1 in game five of the PCL Pacific Championship Sunday evening from Chukchansi Park. With the victory, the Grizzlies advance to the PCL Championship Series versus the Memphis Redbirds. Fresno reaches the second
Chihuahuas beat Grizzlies 4-2 to send series to a winner-take-all game five Sunday night
Yordan Alvarez goes 2-for-4 with a solo shot; Jack Mayfield adds two hits in the loss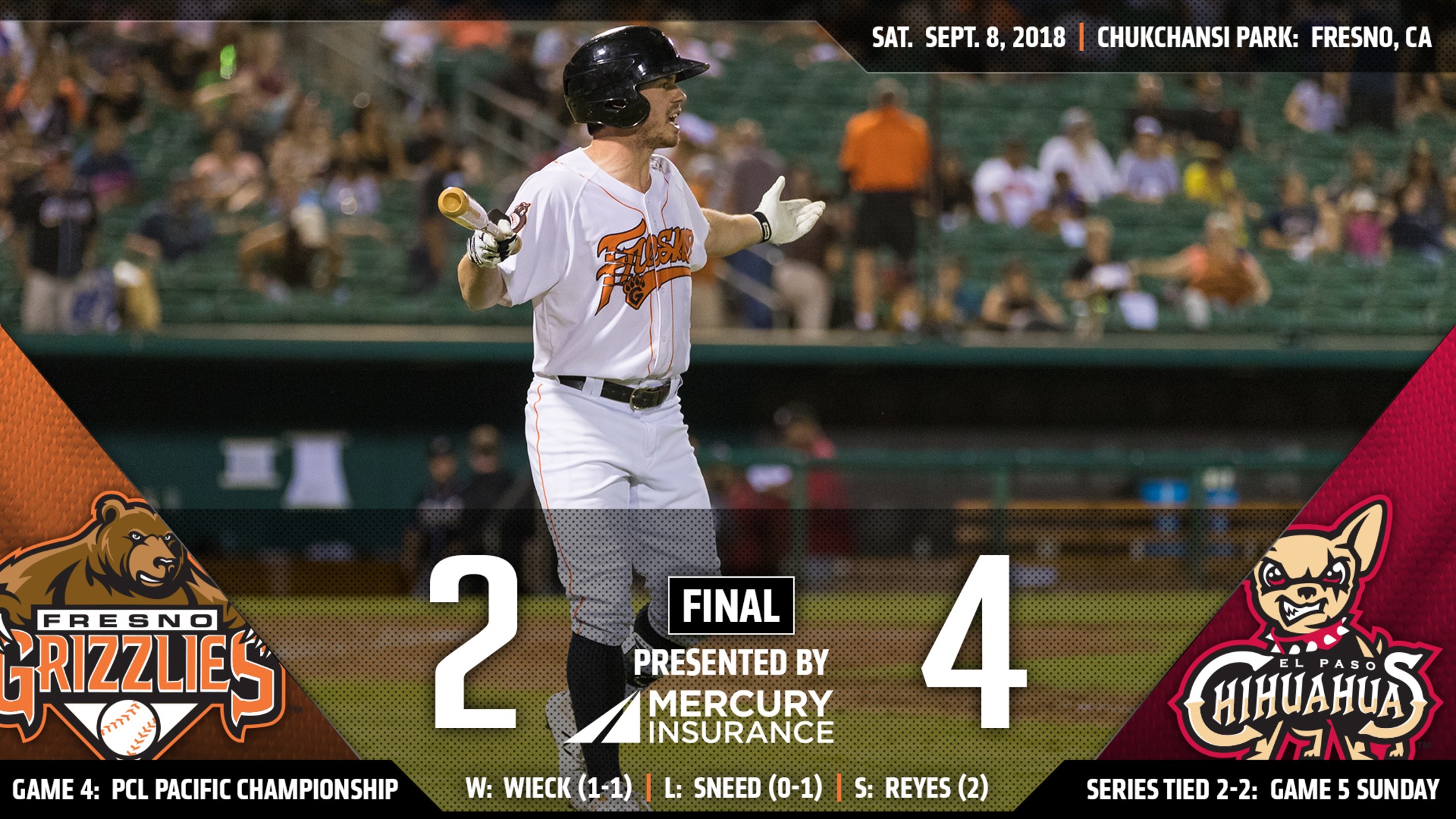 In front of a crowd of 5,116, the El Paso Chihuahuas (2-2) beat the Fresno Grizzlies (2-2) 4-2 in game four of the PCL Pacific Championship Saturday night from Chukchansi Park. With the win, the Chihuahuas sent the series to a winner-take-all game five tomorrow evening.Jack Mayfield (2-for-3) grabbed the
Dykxhoorn and Bostick combine to strike out 19 as Grizz beat Bees 7-6 (10) in regular season finale
Brock Dykxhoorn fans 11 over five relief innings; Akeem Bostick punches out eight in Triple-A debut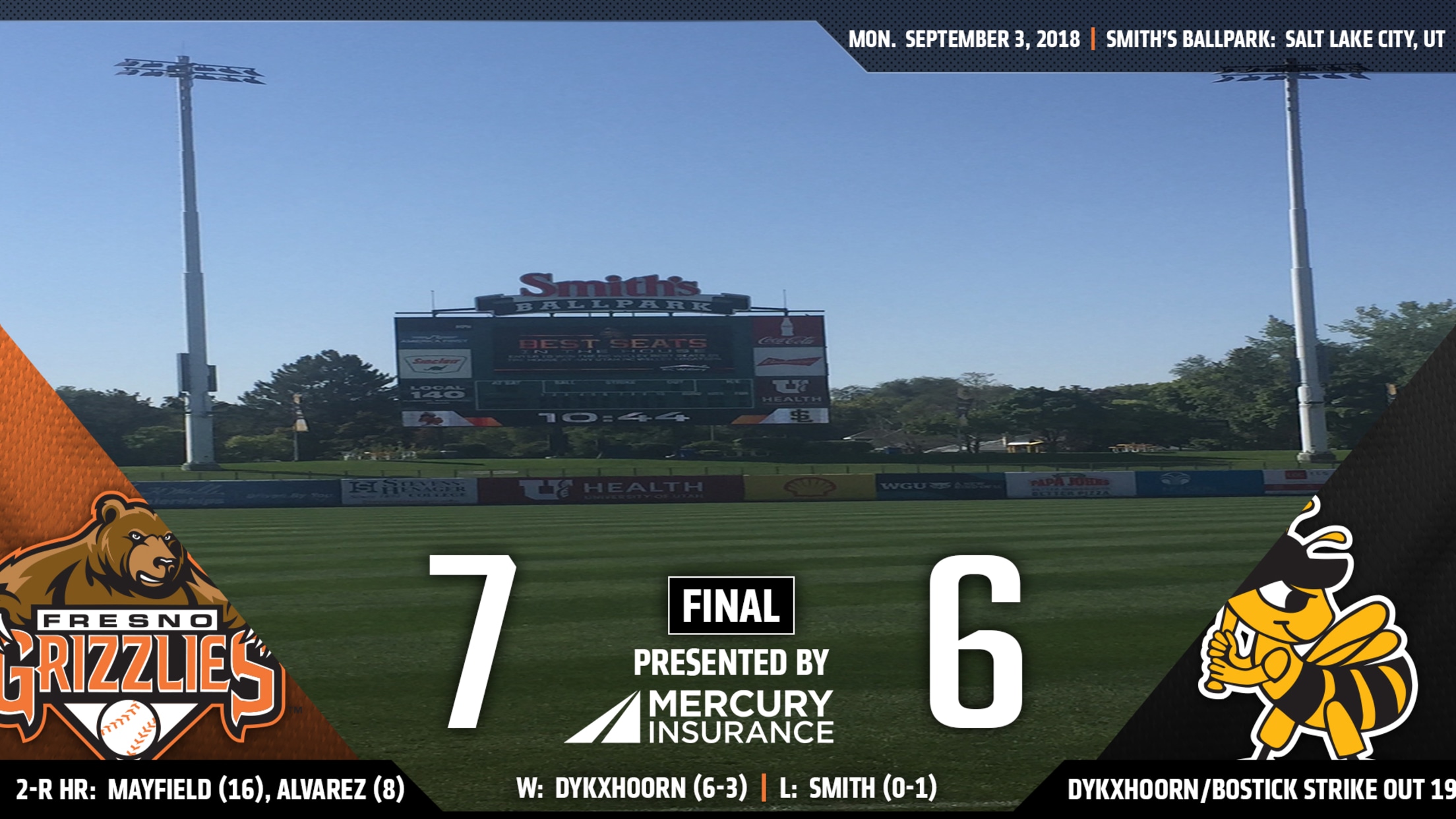 In the last game of the regular season, the Fresno Grizzlies (82-57) clawed past the Salt Lake Bees (71-68) 7-6 in 10 innings Monday afternoon from Smith's Ballpark. Two Grizzly pitchers combined to strike out 19, a season-high. Overall, the staff finished with 1,330 punchouts on the year, a PCL