Springfield's Burleson, Walsh named St. Louis Cardinals Minor League Player, Pitcher of Month
SPRINGFIELD, Mo. -- SPRINGFIELD, Mo. – The St. Louis Cardinals today announced their Minor League Player and Pitcher of the Month for May as Springfield Cardinals OF Alec Burleson and Springfield Cardinals RHP Jake Walsh. This is the second Cardinals Minor League Pitcher of the Month award for Walsh, who
Chiefs Beat Cougars 4-2
Walsh Ks 10 in Win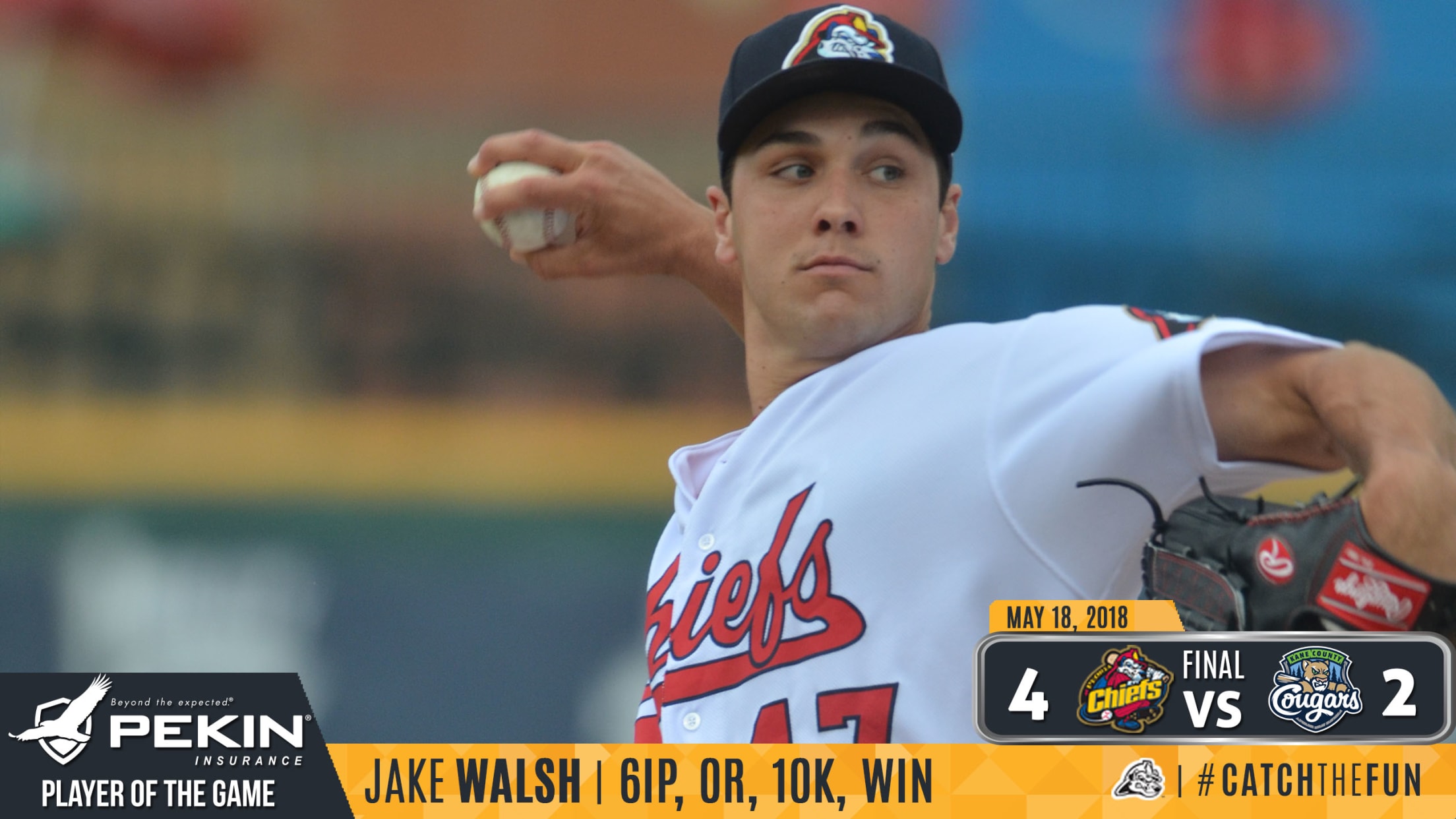 Peoria, IL - The Peoria Chiefs scored three runs in the bottom of the second and held on to beat the Kane County Cougars 4-2 in the series opener on Friday night. The Chiefs improve to 21-17 on the season with game two of the series set for Saturday at
Chiefs Rally to Sweep Dragons
Walsh tosses 7 1/3 innings as Chiefs win again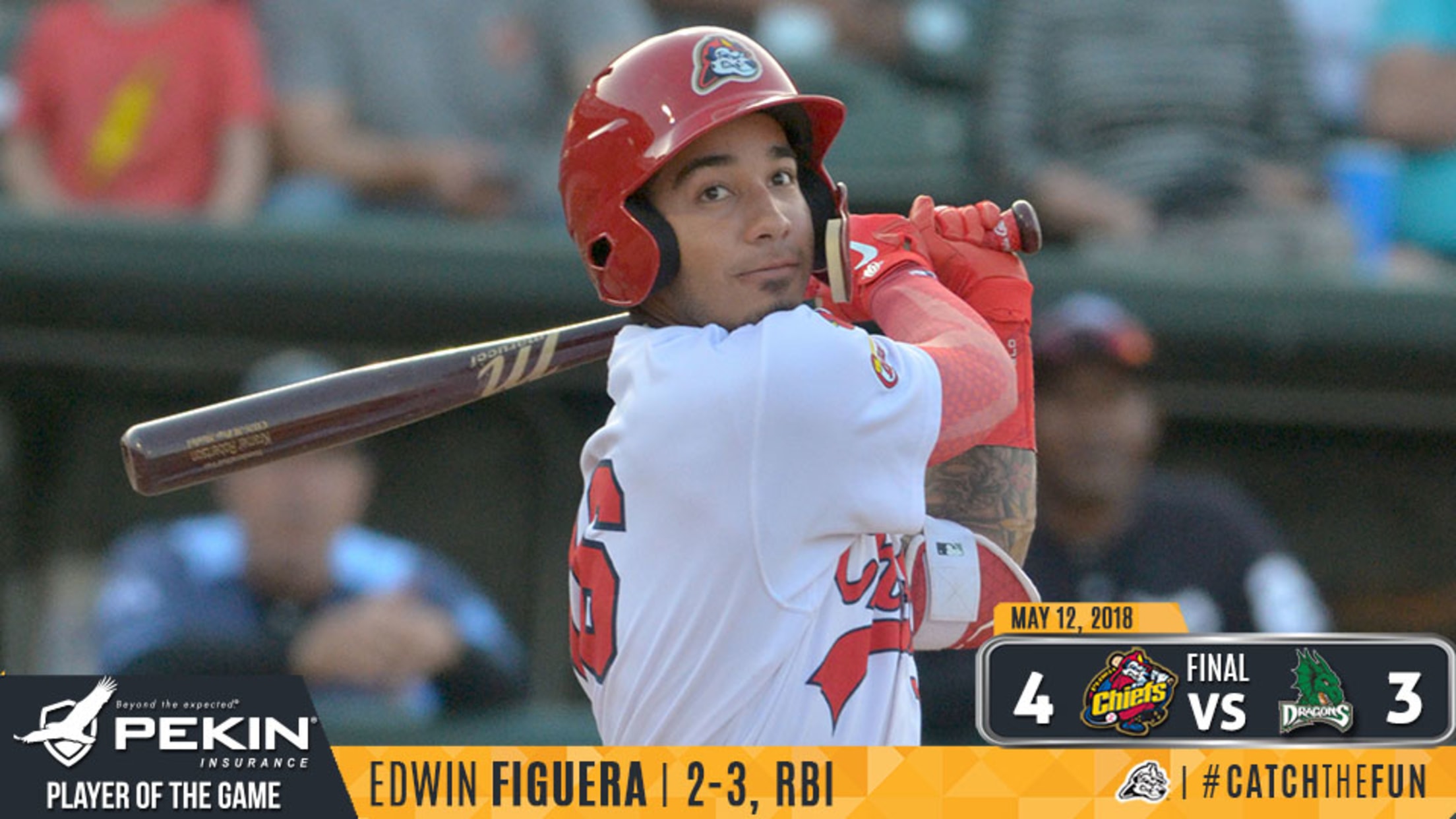 Dayton, OH - The Peoria Chiefs fell behind early but rallied for their fourth straight win and a sweep of the Dayton Dragons with a 4-3 Saturday night victory. The win moves the Chiefs back over .500 at 17-16 heading into a league-wide off day.
Chiefs Fall 5-4 Sunday
Lopez homers in loss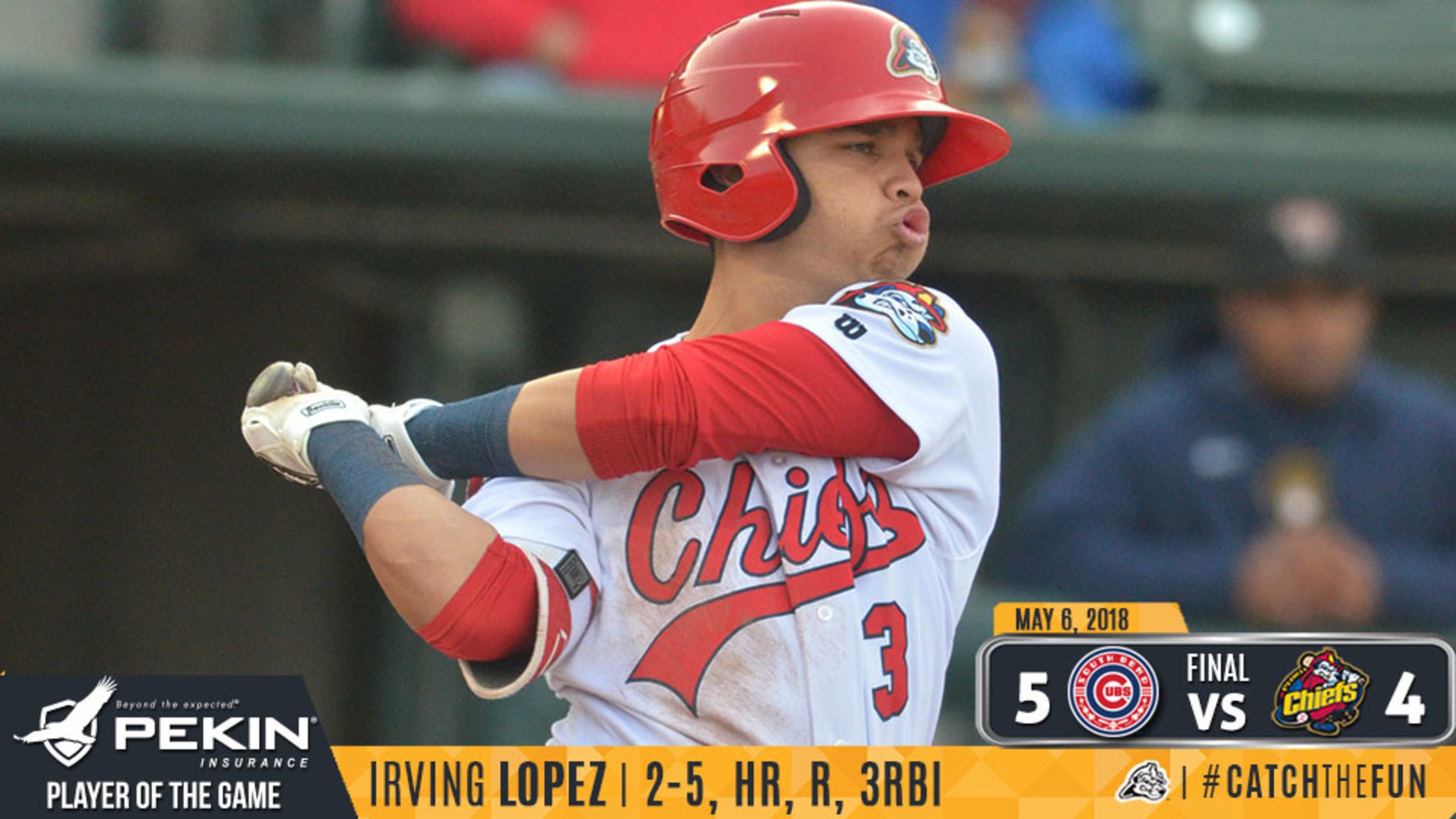 Peoria, IL - The Peoria Chiefs scored four unanswered runs but fell short in a 5-4 loss to South Bend in the series finale on Sunday afternoon. The Chiefs drop to 13-14 on the season and travel to Bowling Green for a three-game series starting on Monday.
Late Rally Beats Chiefs Tuesday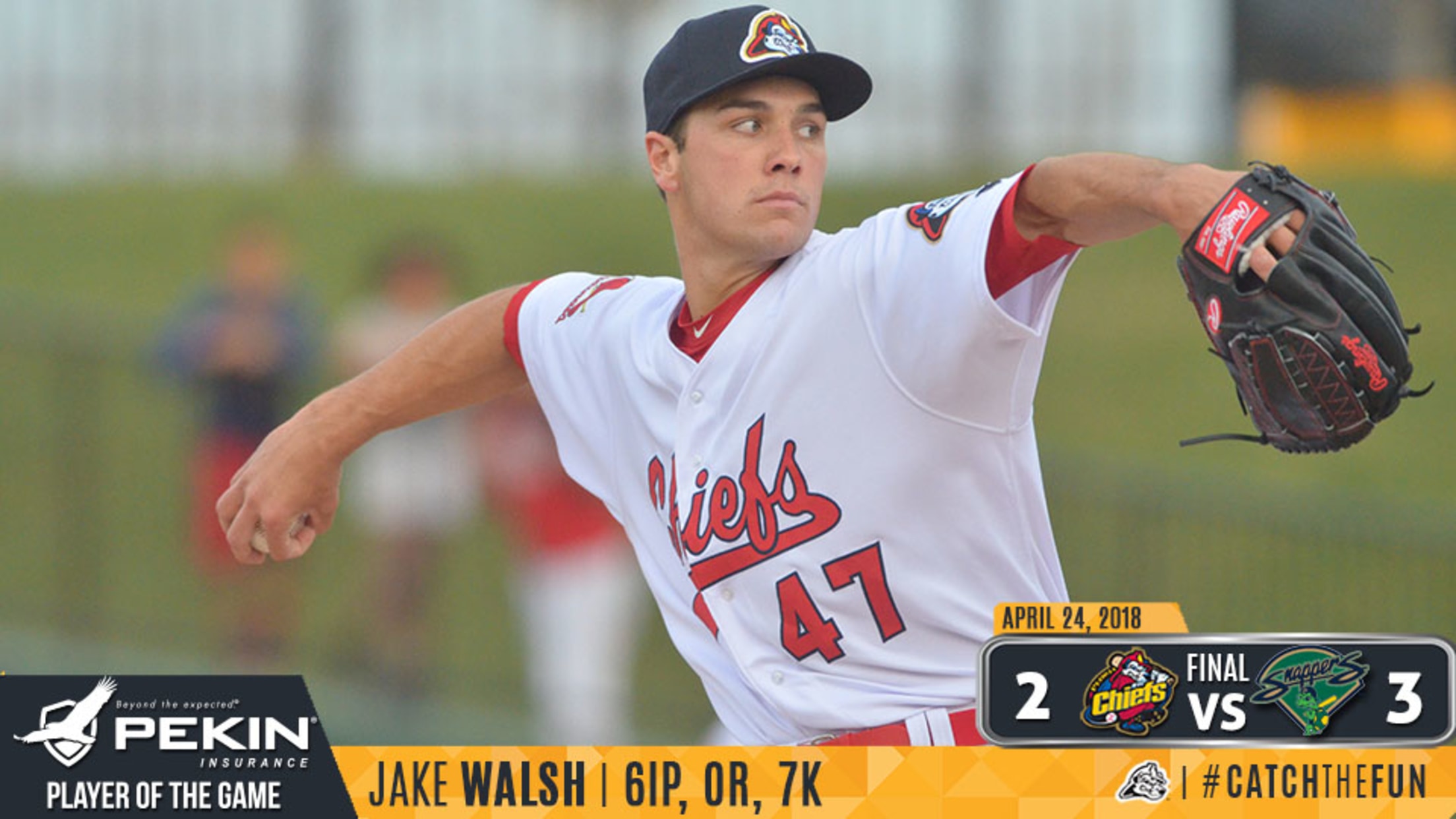 Beloit, WI - For the second day in a row the Peoria Chiefs lost a late lead as they fell to the Beloit Snappers 3-2 on Tuesday night. The loss drops the Chiefs back to .500 at 8-8 on the season with two games left in the series.
Chiefs Fall 9-5 Thursday
Carlson collects two hits, two RBI in loss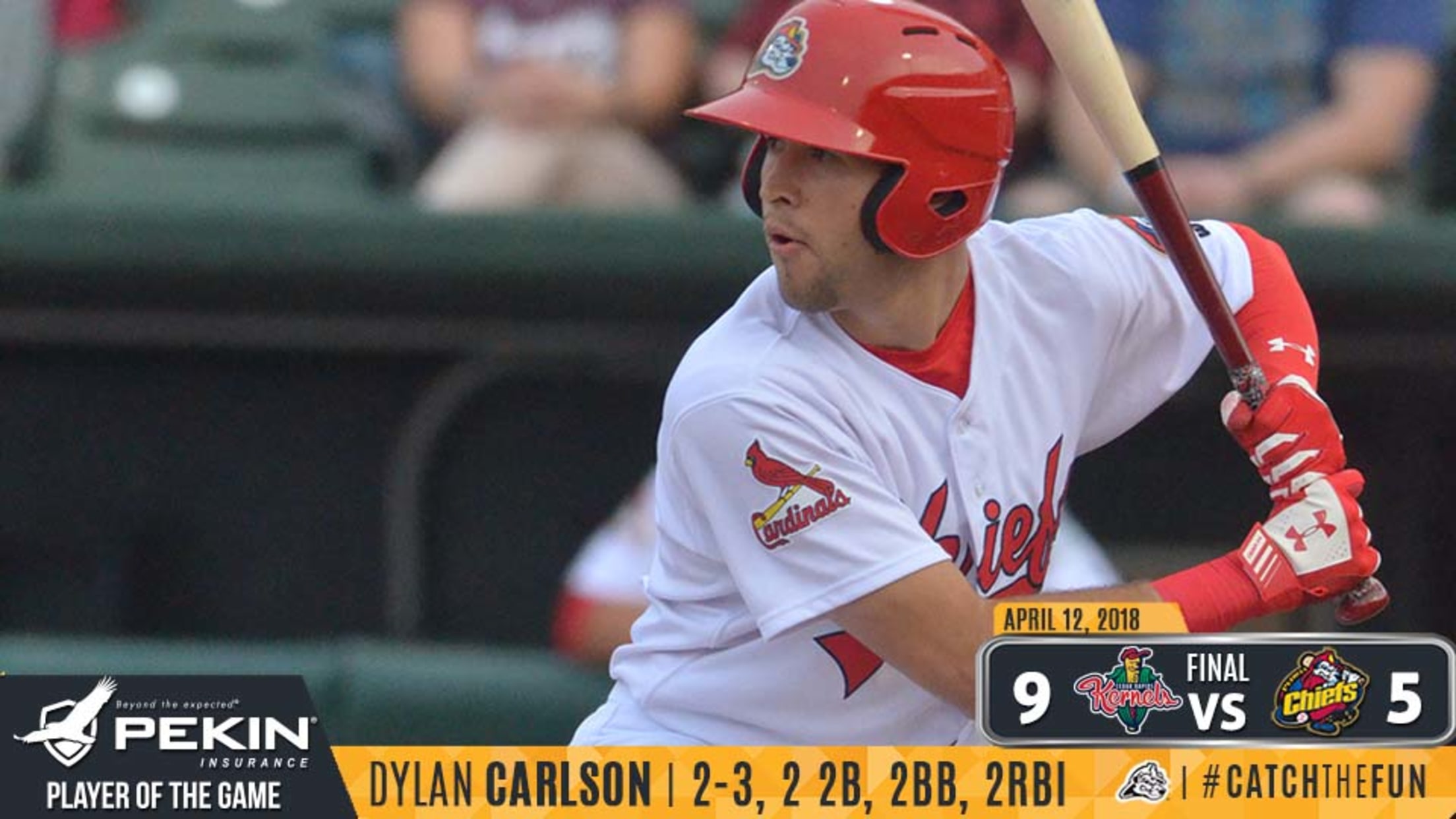 Peoria, IL - The Peoria Chiefs surrendered a 4-0 lead in the final three innings in a 9-5 loss to the Cedar Rapids Kernels on Thursday night. The loss, their fifth in a row, drops the Chiefs to 1-5 on the season with the Wisconsin Timber Rattlers coming to Dozer
Chiefs Win Opener 4-2
Five pitchers combine on 1-hitter
Burlington, IA - The Peoria Chiefs had five pitchers combine on a one-hitter for an Opening Night 4-2 victory over the Burlington Bees on Thursday. The win marks the second year in a row the Chiefs have started the season with a win in Burlington and the teams are scheduled
Walks derail Redbirds in 8-1 loss to Twins
Johnson City issues 12 free passes, as E-Twins force rubber match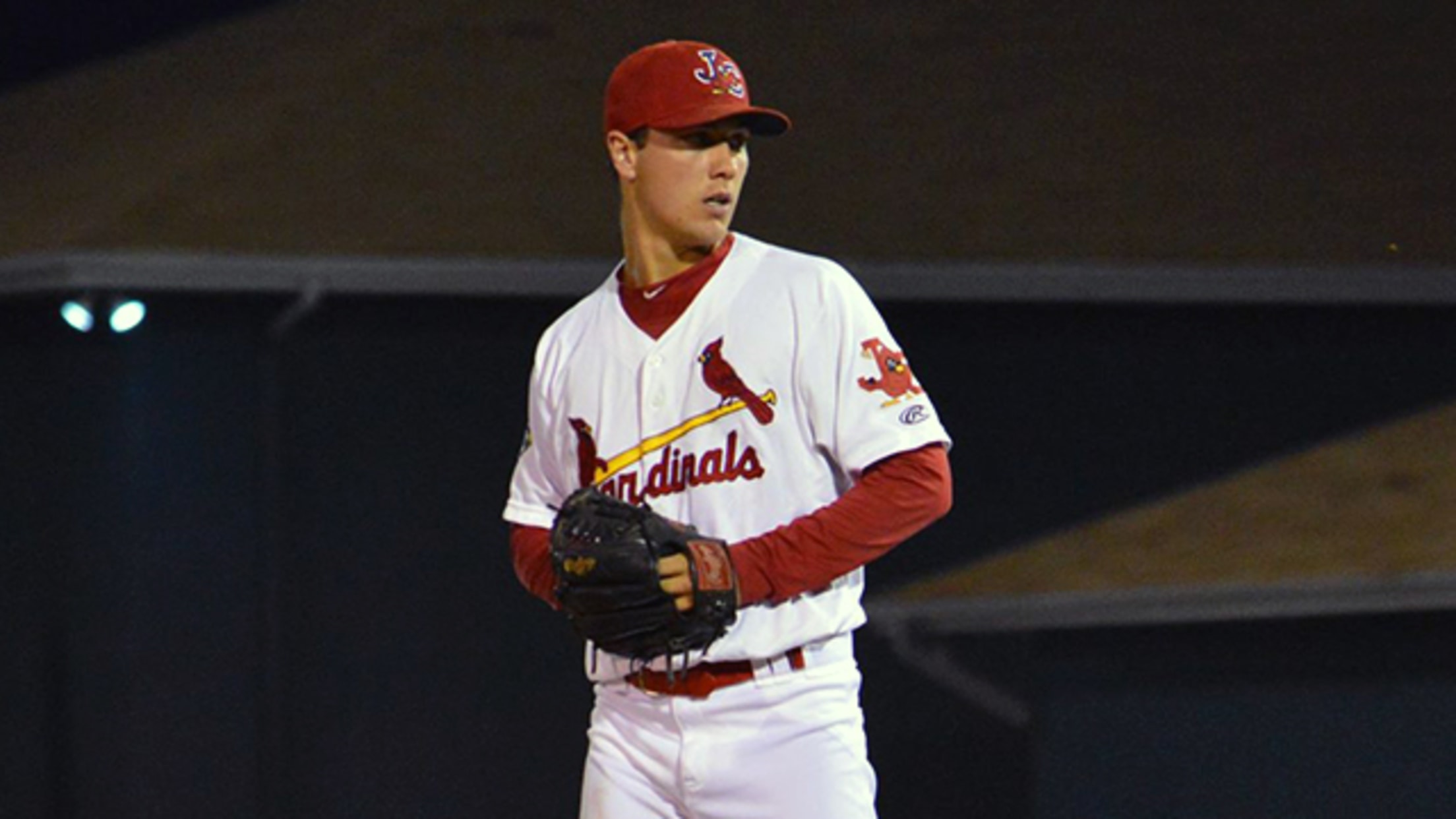 ELIZABETHTON, Tenn. - Johnson City issued a season-worst 12 walks, as the Cardinals fell to the hands of the Elizabethton Twins, 8-1, on Monday night at Joe O'Brien Field.With the loss, Johnson City drops to 31-26 on the campaign. Elizabethton's victory improved their record to 35-23.The Redbirds loss - coupled
Bandes' two-bagger gives Redbirds thrilling 3-2 win
21-year-old puts Cardinals ahead in ninth; hang on in bottom half to win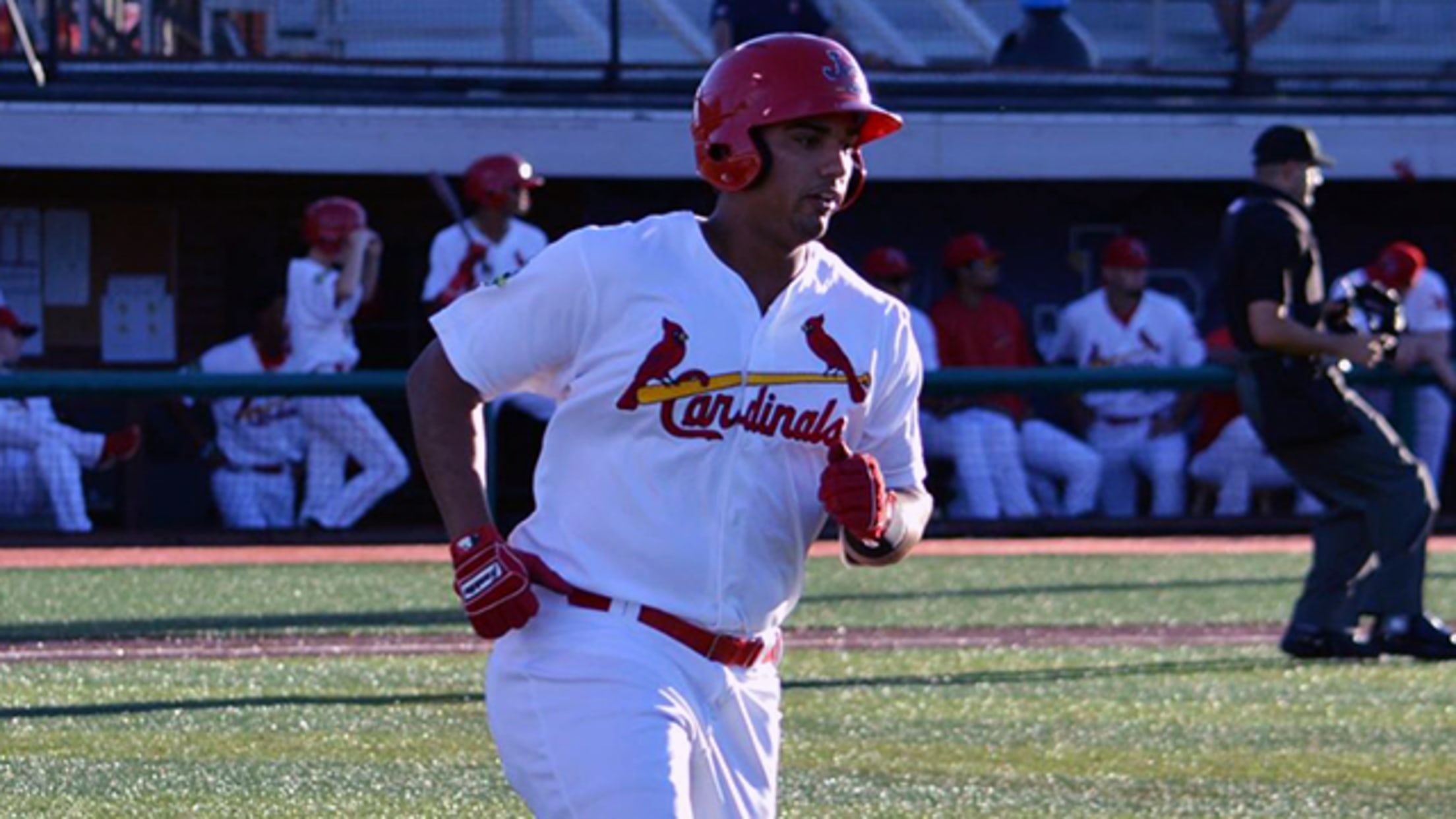 BLUEFIELD, Va. - In a roller coaster ninth, 1B Luis Bandes gave the Cardinals the lead with a RBI double, while LHP Jacob Patterson came on to escape a bases-loaded jam, as Johnson City snuck away with a 3-2 victory over the Bluefield Blue Jays on Thursday night at Bowen
Whalen drives in five, leads Cards to 9-8 win
19-year-old drives in a career-high five to force rubber match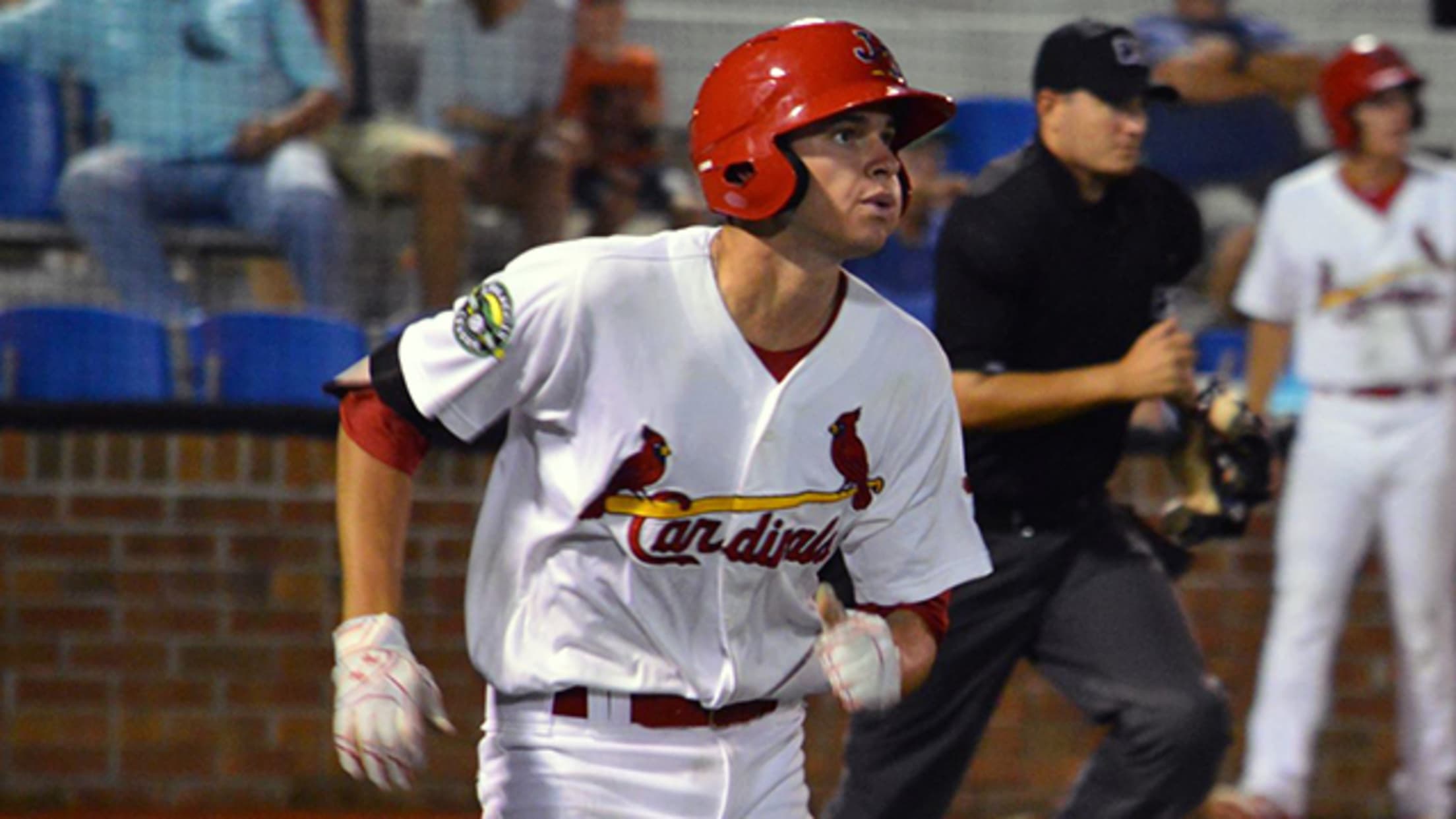 JOHNSON CITY, Tenn. - 3B Brady Whalen drove in a career-best five runs on Saturday night, the last three put Johnson City ahead for good, as the Cardinals edged out the Danville Braves, 9-8, in front of 2,623 fans at TVA Credit Union Ballpark.With the win, the Redbirds improved their overall mark to
Cards strike early, cruise late to top Royals, 6-3
Walsh and St. Clair retire final 16 batters to close out win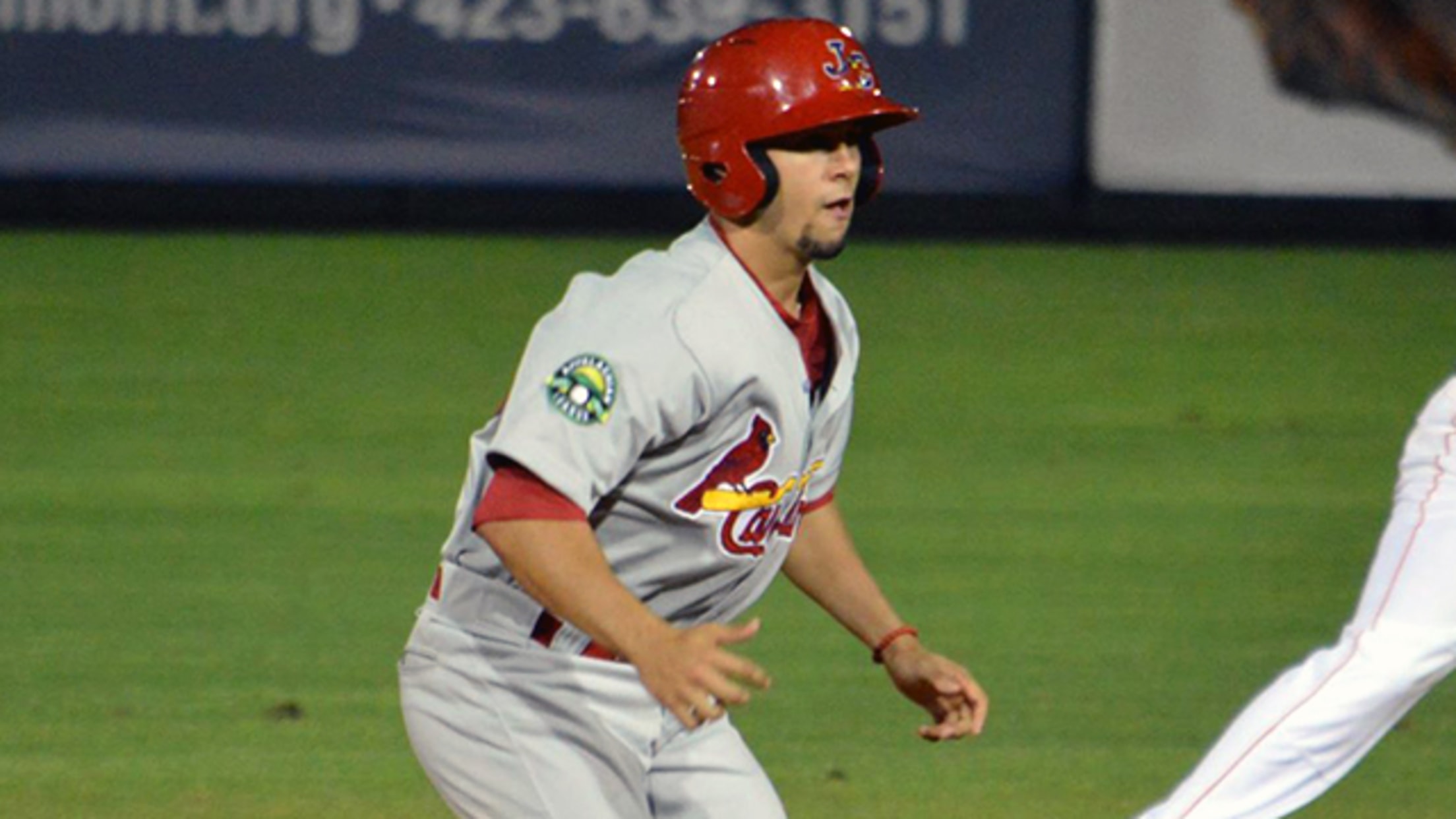 BURLINGTON, N.C. - Johnson City jumped out to an early 4-0 lead and never looked back, as the combination of RHP Jake Walsh and Thomas St. Clair retired the final 16 batters of the game, as the Cardinals defeated the Burlington Royals, 6-3, on Tuesday night at Burlington Athletic Stadium.With the win, the Redbirds improve
Astros walk-off Cardinals in heartbreaker, 6-5
Greeneville scores four in ninth, one in 11th to stun Johnson City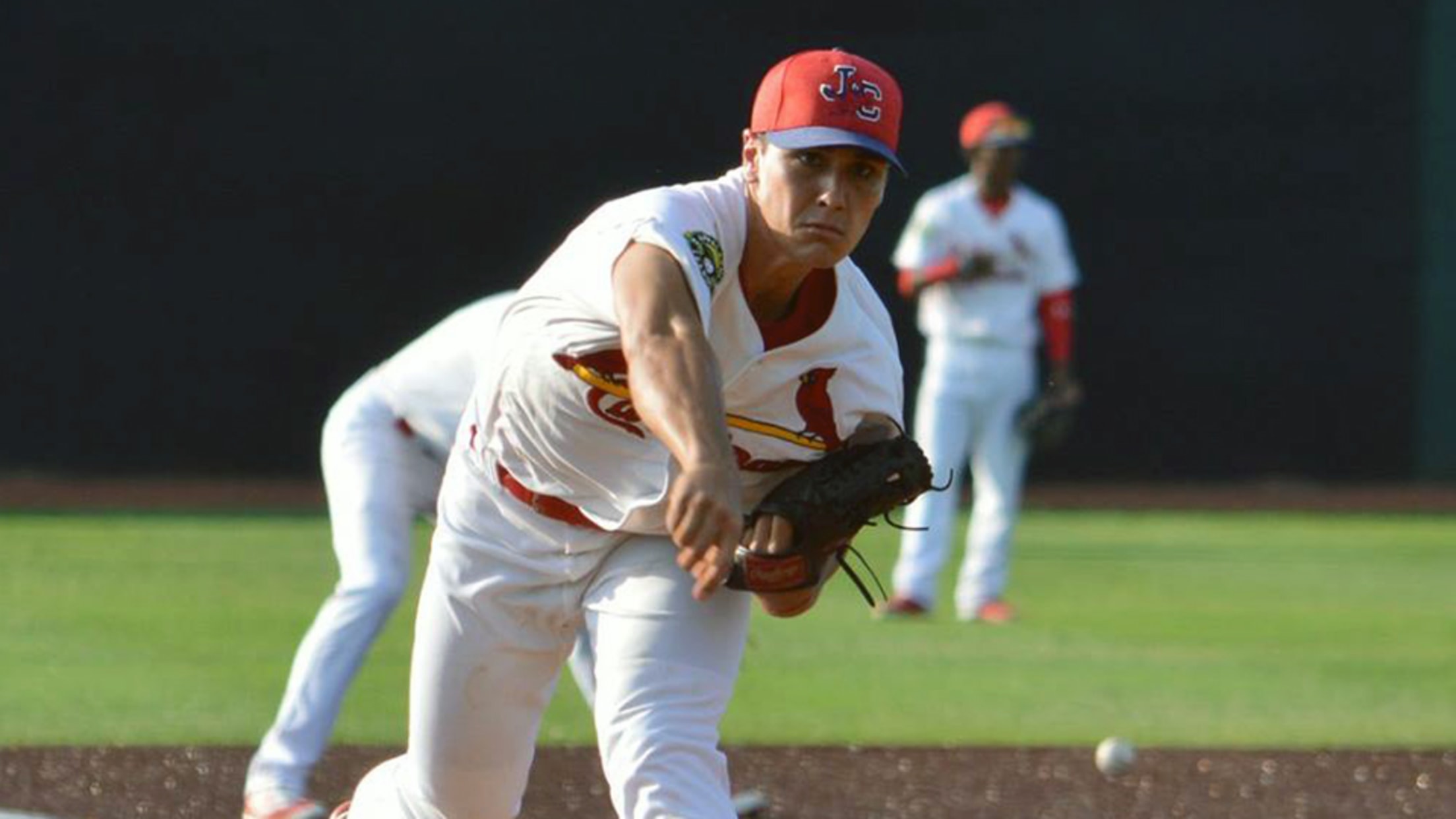 GREENEVILLE, Tenn. - Despite holding a 5-1 lead with one out in the bottom of the ninth, the Johnson City could not hang on, as the Greeneville Astros scored four in the ninth and one in the 11th to walk-off the Cardinals, 6-5, on Thursday night at Pioneer Park.With the loss,