Caballero stays hot for Rawhide
D-backs prospects collects three hits, Minors-best 10th steal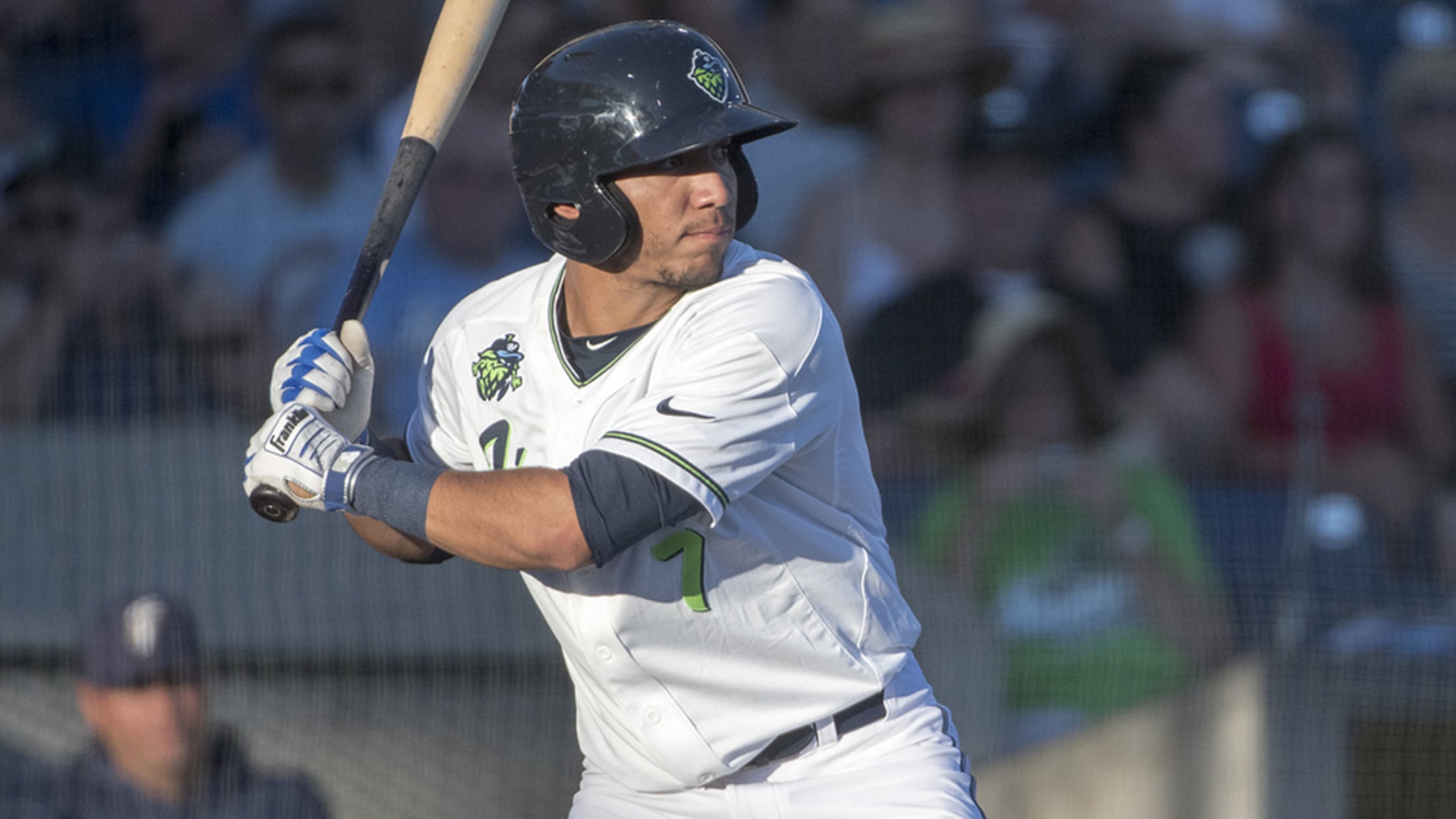 Jose Caballero's speed is a major weapon for Class A Advanced Visalia.The D-backs prospect swiped his Minor League-leading 10th base, collected three more hits and scored twice as the Rawhide rolled to a 13-4 victory over Lancaster on Friday night at Recreation Park.
Caballero Continues Power Surge As Hops Beat Boise 5-2
Three-run first puts Hillsboro on top to stay in 5-2 series-clinching win over Hawks
Jose Caballero saw a streak of 23 consecutive games reaching base end on the road trip to Vancouver. Since then, not only has he reached base in every game, but has often rounded them.Cabellero hit a two-run home run in a three-run first inning to give Hillsboro the lead for
Hops Open Second Half With 5-3 Loss To Boise
Unheralded infielder produces four runs in Boise's third win at Ron Tonkin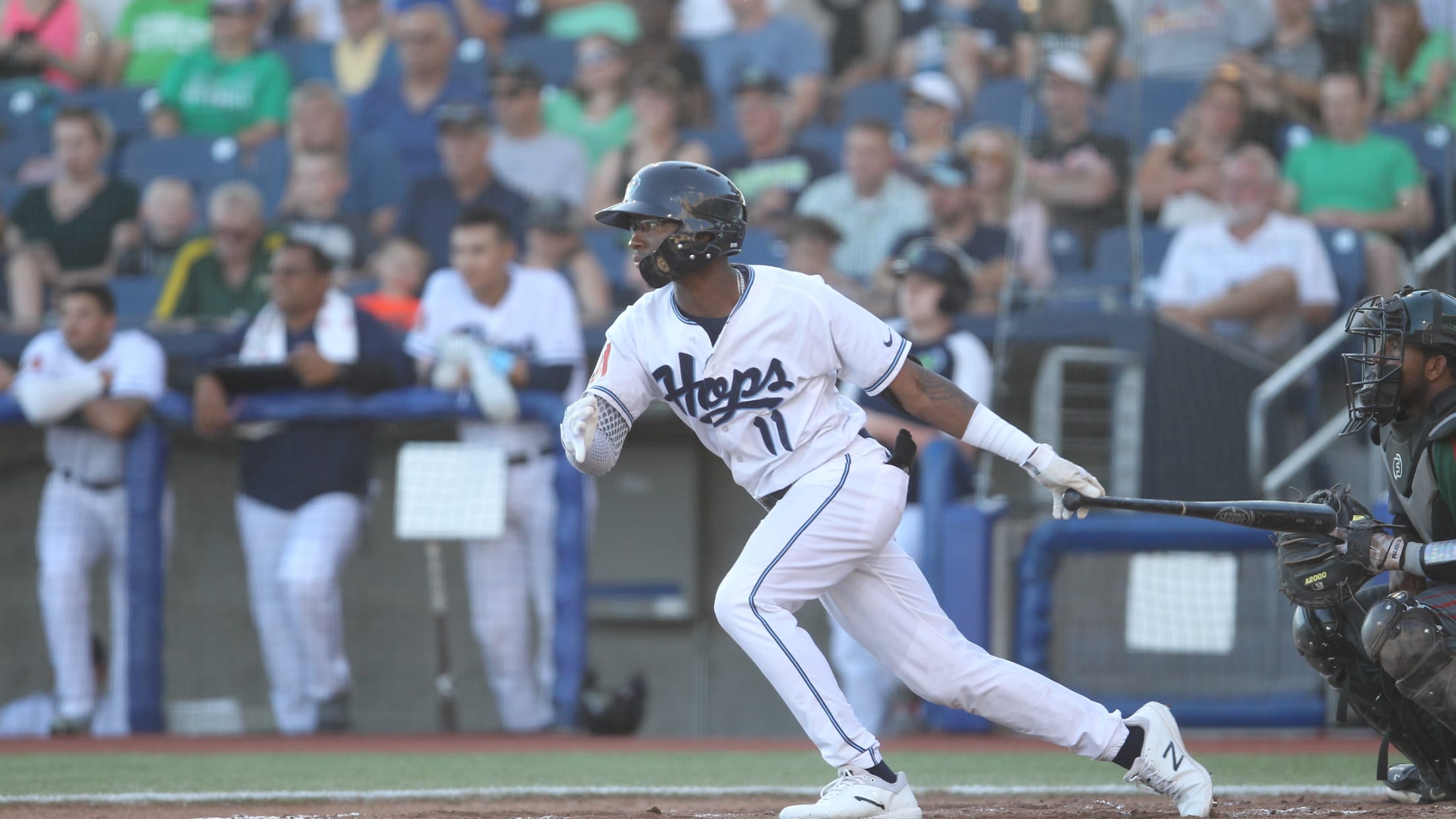 In the travel stakes, last night's series opener between the Hillsboro Hops and Boise Hawks was a dead heat. Both teams played three-hour-plus games before taking long overnight bus rides to get to Ron Tonkin Field Tuesday.But the team traveling away from home has had the edge in this series
C's Edge Hops With Late Run To Stay Alive In North Race
3-2 Vancouver win coupled with Everett loss at Boise keeps division race open
For at least one team at Nat Bailey Stadium, the playoffs had already begun Saturday night.In a game they had to win, the Vancouver Canadians (18-18) broke a 2-2 tie with an unearned run in the eighth inning to defeat the Hillsboro Hops 3-2 in front of a third straight
Hawks Take Game One, Keep First-Half Chase Alive
Hops lead Boise by three games after dropping 3-2 decision.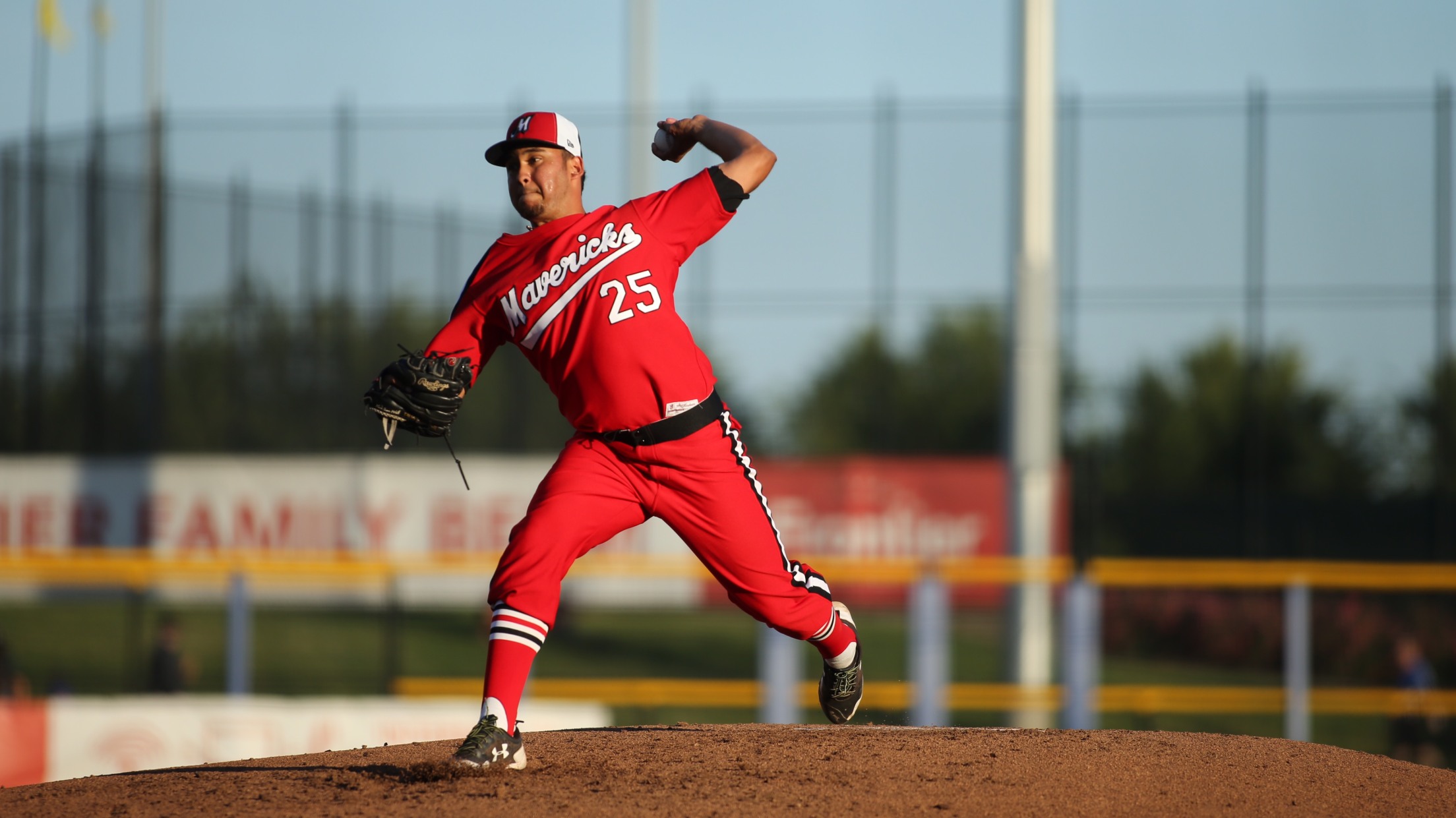 Trailing Hillsboro by four games in the Northwest League South Division standings with the halfway point of the season approaching, the Boise Hawks (18-13) need to win the series and realistically sweep the Hops (21-10) to have a chance at catching the Hops in the race for the first-half division
Hillsboro rolls to 11-0 victory in series opener
Hops bash eighteen hits behind Ryan Dobson's four hit night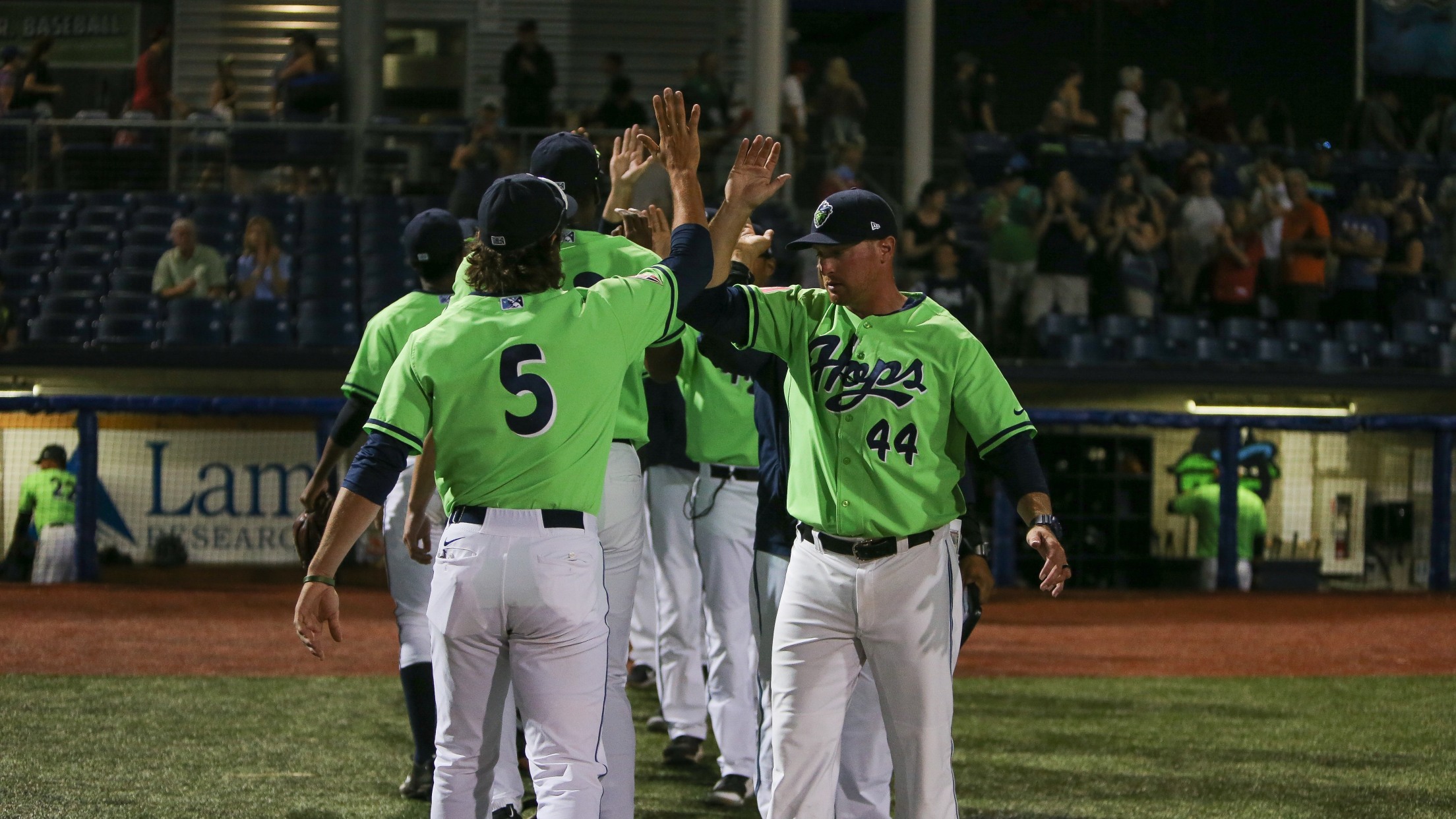 The Hillsboro Hops defeated the Tri-City Dust Devils by a score of 11-0 while mashing an unrelenting 18 hits.In their first game after a well-deserved off day, the Hillsboro attack looked rested and fierce. Led by California native Ryan Dobson's four-hit, four-run day, the Hops outhit the Dust Devils to
Hops Sink Ems 4-2, Take Series
Hillsboro three games up with 13 left in first half
EUGENE, ORE. --- Hard work and preparation pay off. With the Hops slated to face tough sinkerballer Ryan Williams on Monday night at P.K. Park, Hillsboro hitting coach Micah Franklin broke out the pitching machine for pregame batting practice. The machine was set to throw sinker after sinker, and the
Extra! Extra! Hops Escape Jam in 9th, Win in 10th
Hillsboro moves alone into first place
KEIZER, ORE. ---- With apologies to Ernest Thayer, the outlook wasn't brilliant for the Hillsboro nine on Thursday night. The Hops faced a bases-loaded, nobody out jam in the bottom of the ninth inning at Volcanoes Stadium with the game tied 4-4. But third baseman Jose Caballero made a lunging
NWL Vets Lift Hops To Win At Boise
Tufts drives in career-high four in return to NWL
After a hitless three-game sojourn to the Midwest League, Ryan Tufts was back in familiar surroundings Wednesday night.Tufts christened his return to the Northwest League with a career-high four runs batted in, Zach Hoffpauir followed up his first Hop hit since 2015 with two more, including an RBI double, and
Hops Go Down Swinging In Boise
Hillsboro nearly steals the show before falling 7-5 in series opener
The Boise Hawks knew they would need a few different pitchers to contribute to get through Monday's series opener with Hillsboro. They probably didn't anticipate needing seven. Nor could they have anticipated needing their closer in the ninth after taking a 7-0 lead to the eighth inning.A late rally fell
Hops Win Dramatic Series Clincher
Hillsboro beats Salem-Keizer 6-5 to close out .500 homestand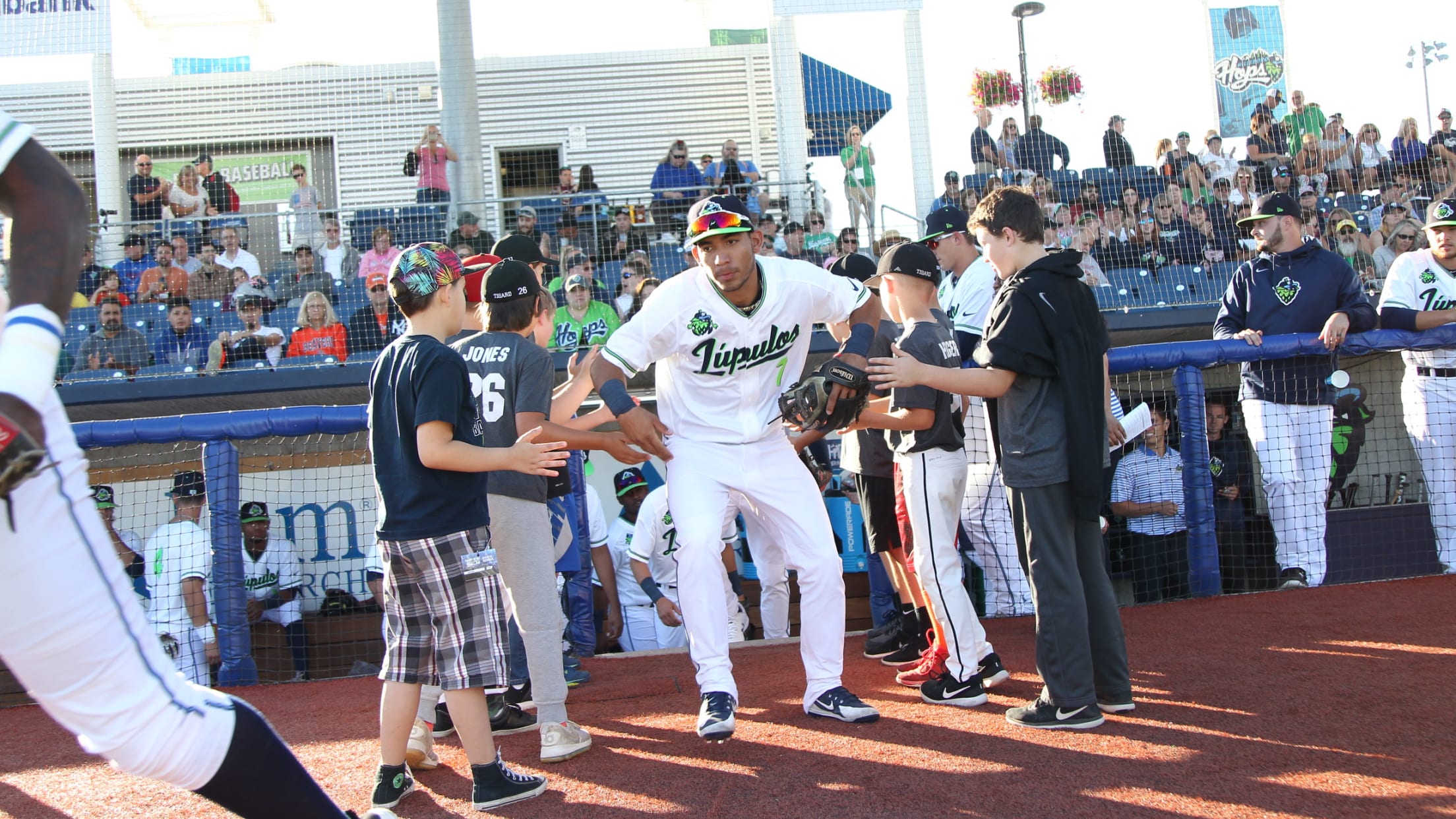 While the OSU Beavers had their College World Series opener postponed by weather in Omaha, the Hillsboro Hops and Salem-Keizer Volcanoes staged a game at Ron Tonkin Field that had the feel of a College World Series game.With two runners on and none out for the Volcanoes in the seventh
First Hops Shutout Evens Series With Ems
Brilliant relief pitching guides Hillsboro to 4-0 victory over Eugene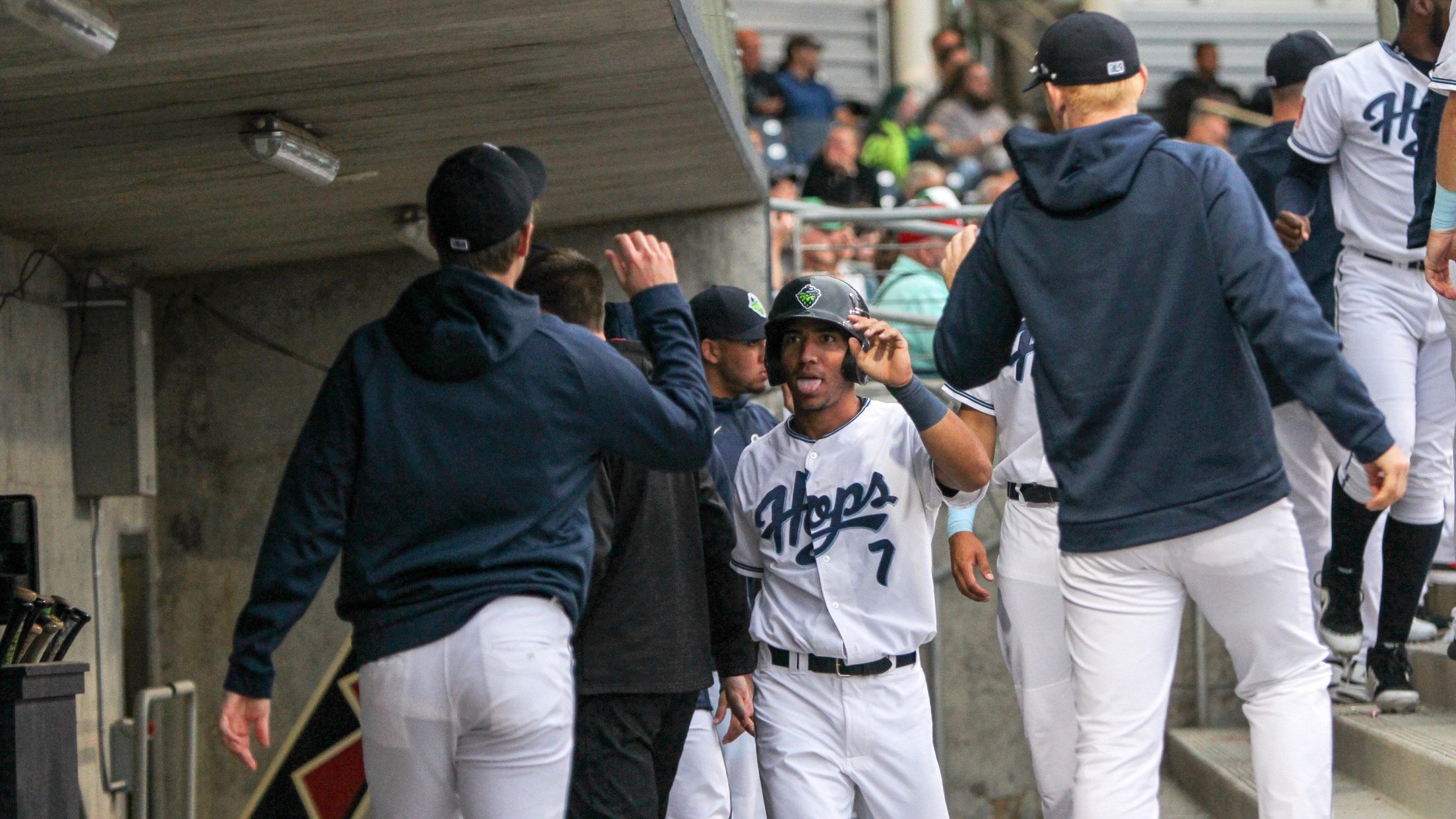 After being bamboozled by bullpens the last three nights, a trio of Hillsboro Hops relievers spun some magic of their own Thursday night against Eugene.Kyler Stout, Trevor McKenna and Wesley Rodriguez combined to pitch five scoreless, one-hit innings as the Hops blanked the Emeralds 4-0 at Ron Tonkin Field, snapping
Frogs Pen Hops For Second Straight Night
Everett finishes series with 7-5 victory, nine straight scoreless innings from relievers
The Hillsboro Hops will head into their home opener on a two-game losing streak, but winners of their opening series.Ryan Tufts' first career home run gave Hillsboro an early 3-1 lead, but the Everett AquaSox had the last strike in a back-and-forth game, a 2-run home run by the Seattle