Hillsboro rolls to 11-0 victory in series opener
Hops bash eighteen hits behind Ryan Dobson's four hit night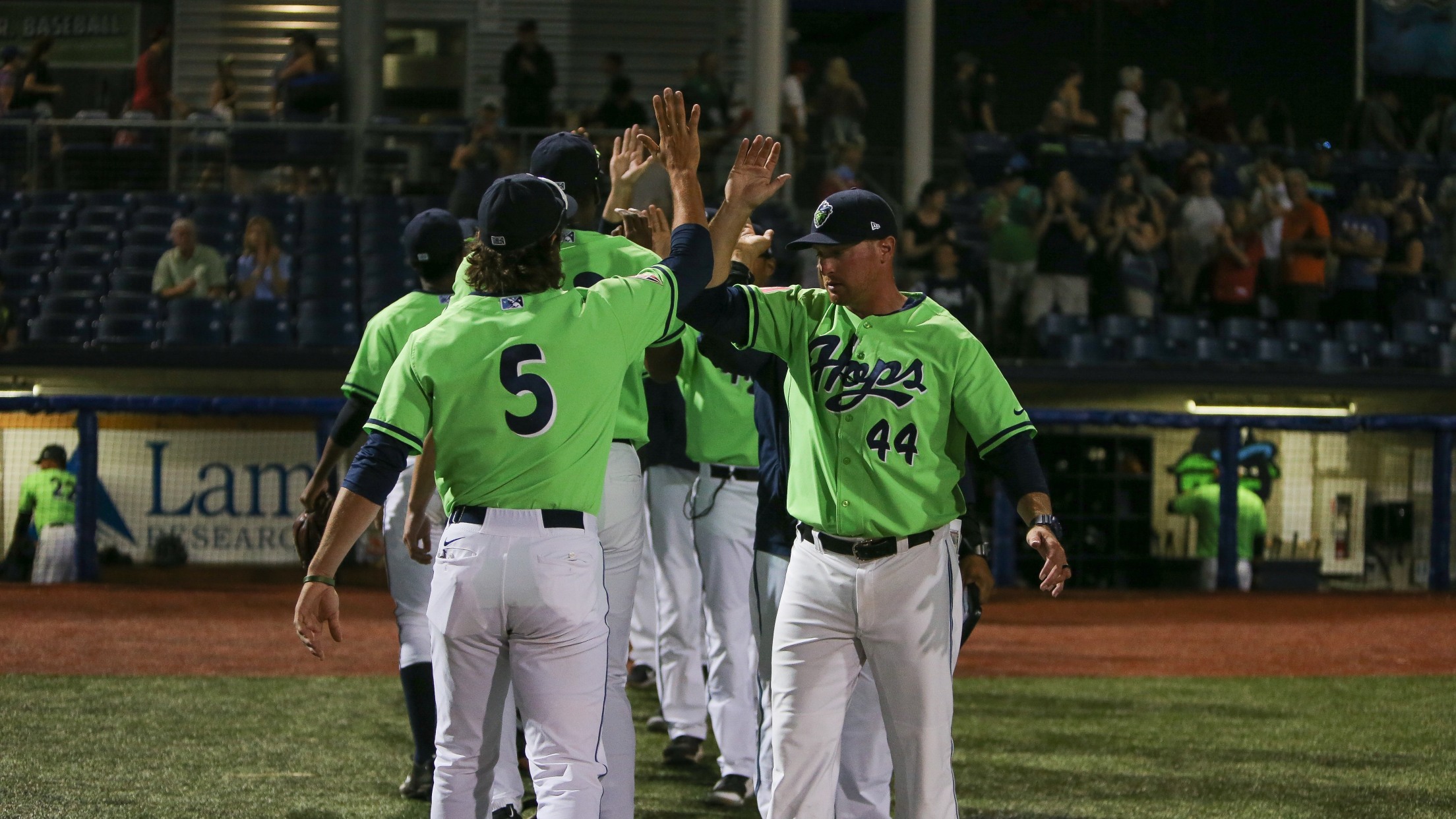 The Hillsboro Hops defeated the Tri-City Dust Devils by a score of 11-0 while mashing an unrelenting 18 hits.In their first game after a well-deserved off day, the Hillsboro attack looked rested and fierce. Led by California native Ryan Dobson's four-hit, four-run day, the Hops outhit the Dust Devils to
The Hillsboro Hops defeated the Tri-City Dust Devils by a score of 11-0 while mashing an unrelenting 18 hits.
In their first game after a well-deserved off day, the Hillsboro attack looked rested and fierce. Led by California native Ryan Dobson's four-hit, four-run day, the Hops outhit the Dust Devils to the tune of 18 hits to four.
Ryan Weiss started for the Hops, throwing a scoreless first and was relieved by Kenny Hernandez to begin the second inning. Hernandez was phenomenal, firing five shutout innings with four strikeouts.
The Hops jumped out to an early 1-0 lead, when catcher Andy Yerzy doubled in Dobson. In a night of odd-inning scoring, the Hops scored again in the bottom of the third on a Jose Caballero single to right, driving in Dobson again.
Dobson scored his third run of the night in the bottom of the fifth, via a Joey Rose double. Jake McCarthy joined the barrage driving in Rose with a single.
Hillsboro added four runs in the bottom of the seventh inning, when Caballero homered and the red-hot Jorge Perez doubled to clear the bases to build a comfortable 8-0 lead.
They were not done yet. Yerzy drove in Keshawn Lynch on a single up the middle. Rose launched a home run over the Frontier Family Berm at a whopping 427 feet to give the Hops the 11-0 final tally.
Weiss, Hernandez, Luis Castillo, Trevor McKenna, and Kei-Wei Lin combined for the shutout.
Hillsboro looks to continue their hot streak as Matt Tabor toes the rubber in Thursday night's contest with Tri-City.