Friday & Saturday Nights in July: Hops on the Radio!
Rip City Radio 620 AM to air historical Hops games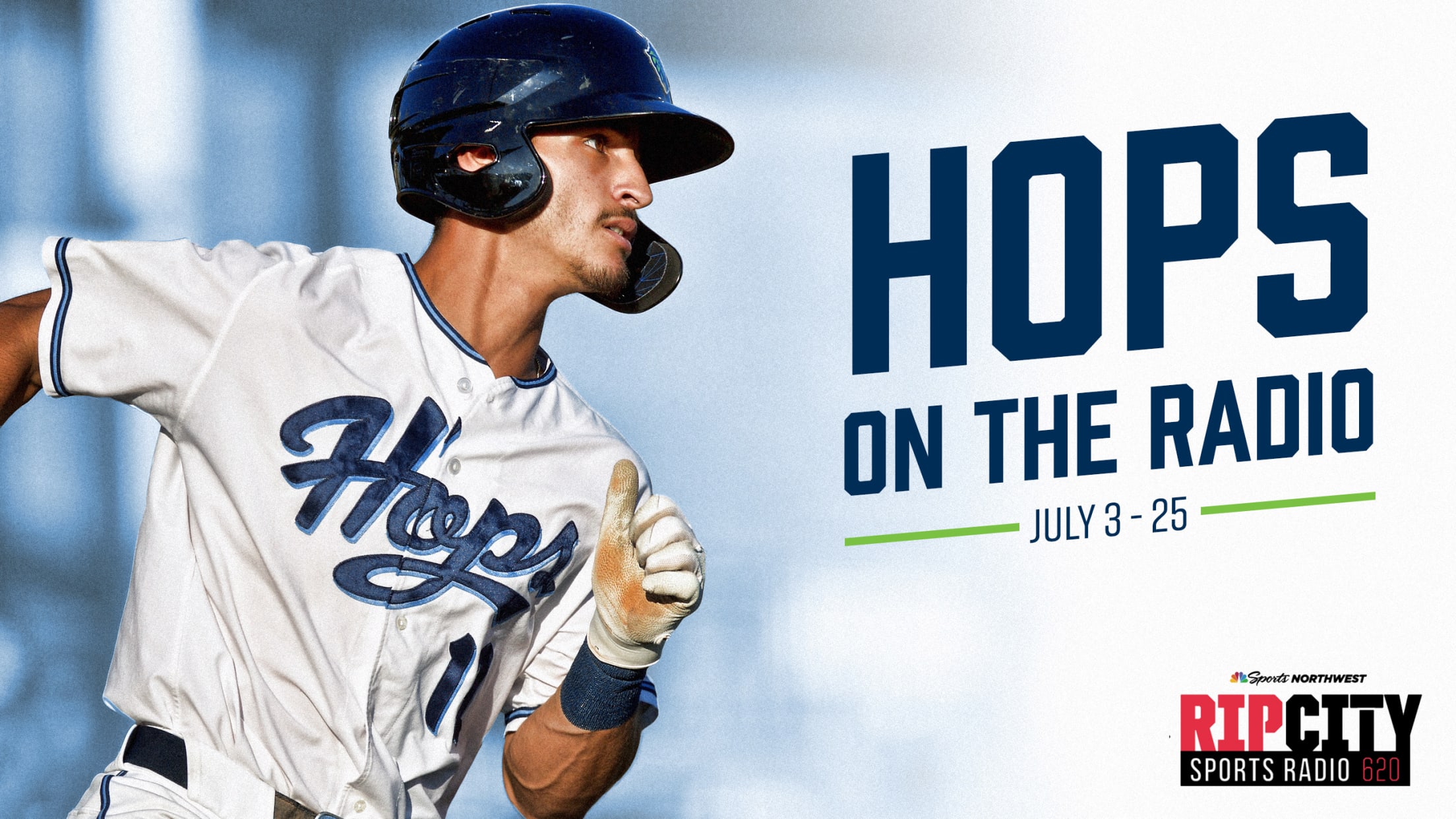 July 1, 2020 With the Hillsboro Hops' 2020 season canceled, the Hops and their flagship station, Rip City Radio, have devised a plan to help you get through the summer. On Friday and Saturday nights during the month of July, Rip City Radio will be airing historical Hops games ---at
MLB Announces Cancellation of 2020 MiLB Season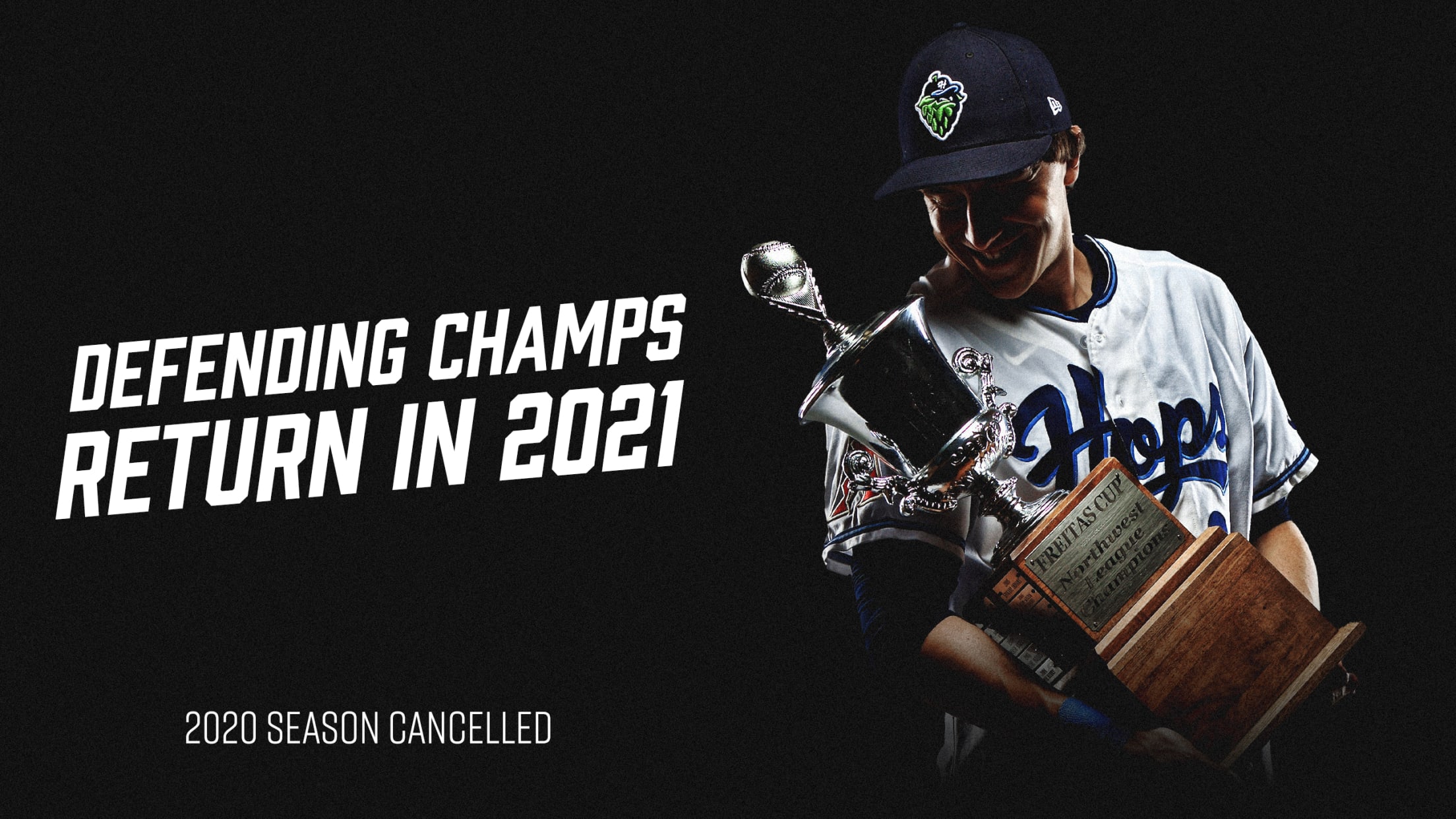 Hillsboro, OR. (June 30, 2020) – Major League Baseball has informed Minor League Baseball that it will not be providing its affiliated Minor League teams with players for the 2020 season. As a result, there will be no Minor League Baseball season in 2020. That announcement, cancels the Hillsboro Hops
Hillsboro Hops Team With Baseballism on Co-Branded Masks
100% of Profits From Mask Sales to Benefit Non-Profit Organization Community Action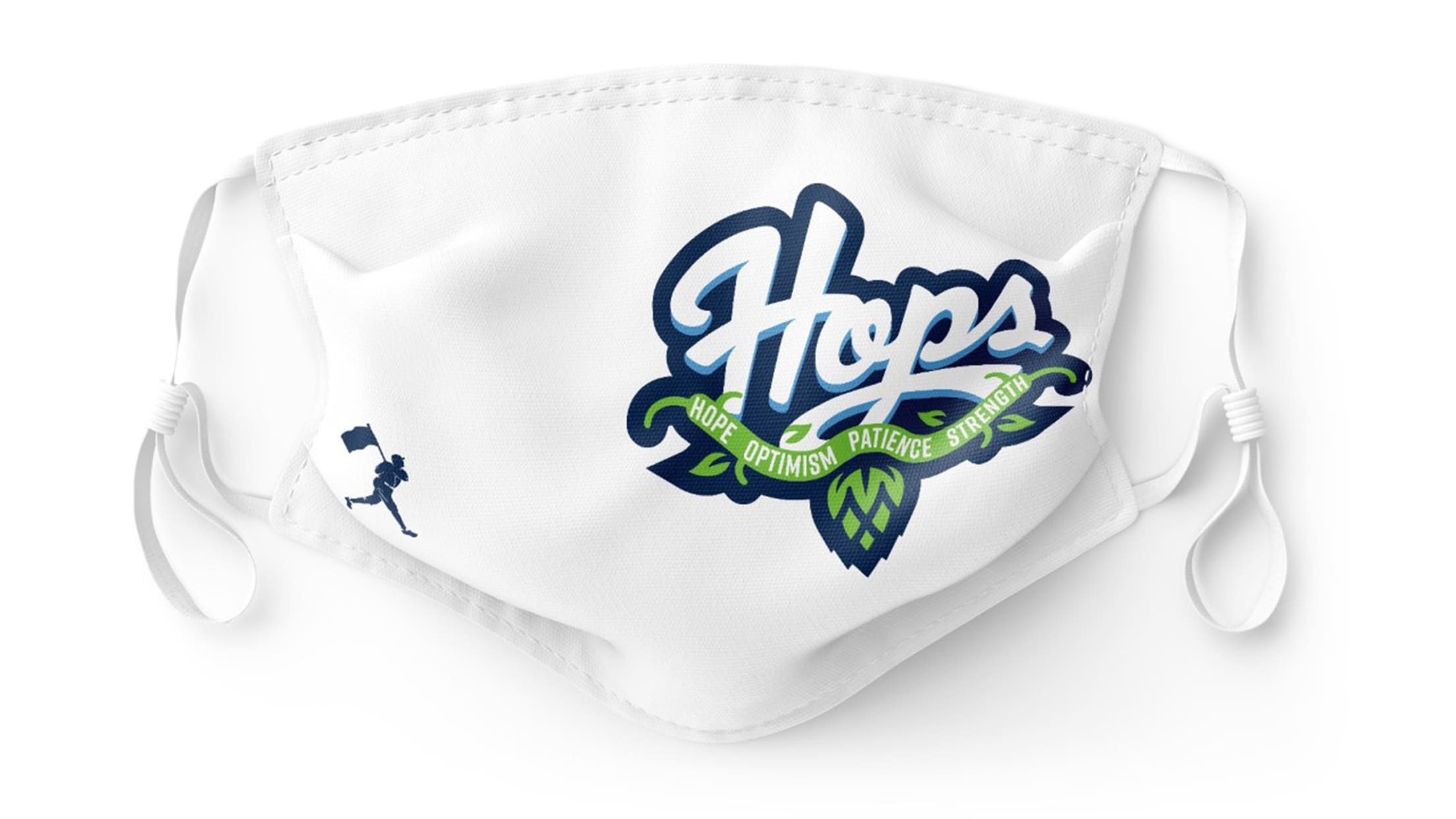 Hillsboro, OR. (June 3, 2020) - The Hillsboro Hops (@HillsboroHops) are teaming with Baseballism (@Baseballism) to sell a limited number of Hops and Baseballism co-branded face masks to help minimize the spread of COVID19.100% of the profits from the sale of the masks will be donated to the non-profit, Community
Hillsboro Hops Announce Executive Promotions & New Hires
Organization Grows to 17 Employees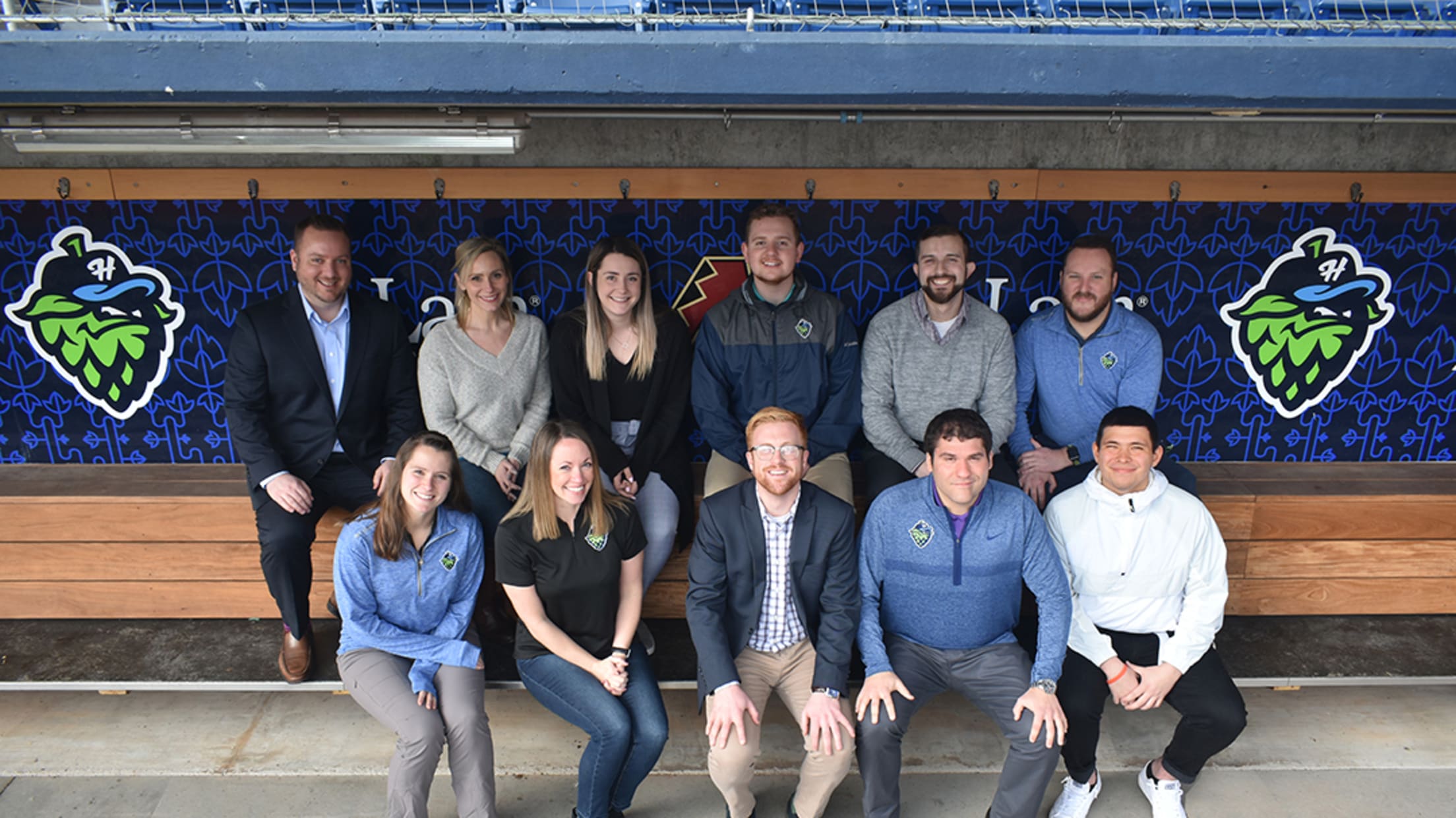 Hillsboro, OR. (February 26th, 2020) - Today the managers of Short Season LLC, parent company of the Hillsboro Hops (@HillsboroHops) Professional Baseball Club, announced several executive promotions and new hires. The Hops, who recently took over business operations for T2 FC of the USL Champions League, now have 17 employees.
Hillsboro Hops Announce 2020 Field Staff
Returning manager Javier Colina will be joined by coaches Franklin Stubbs, Mike Parrott and Mark Reed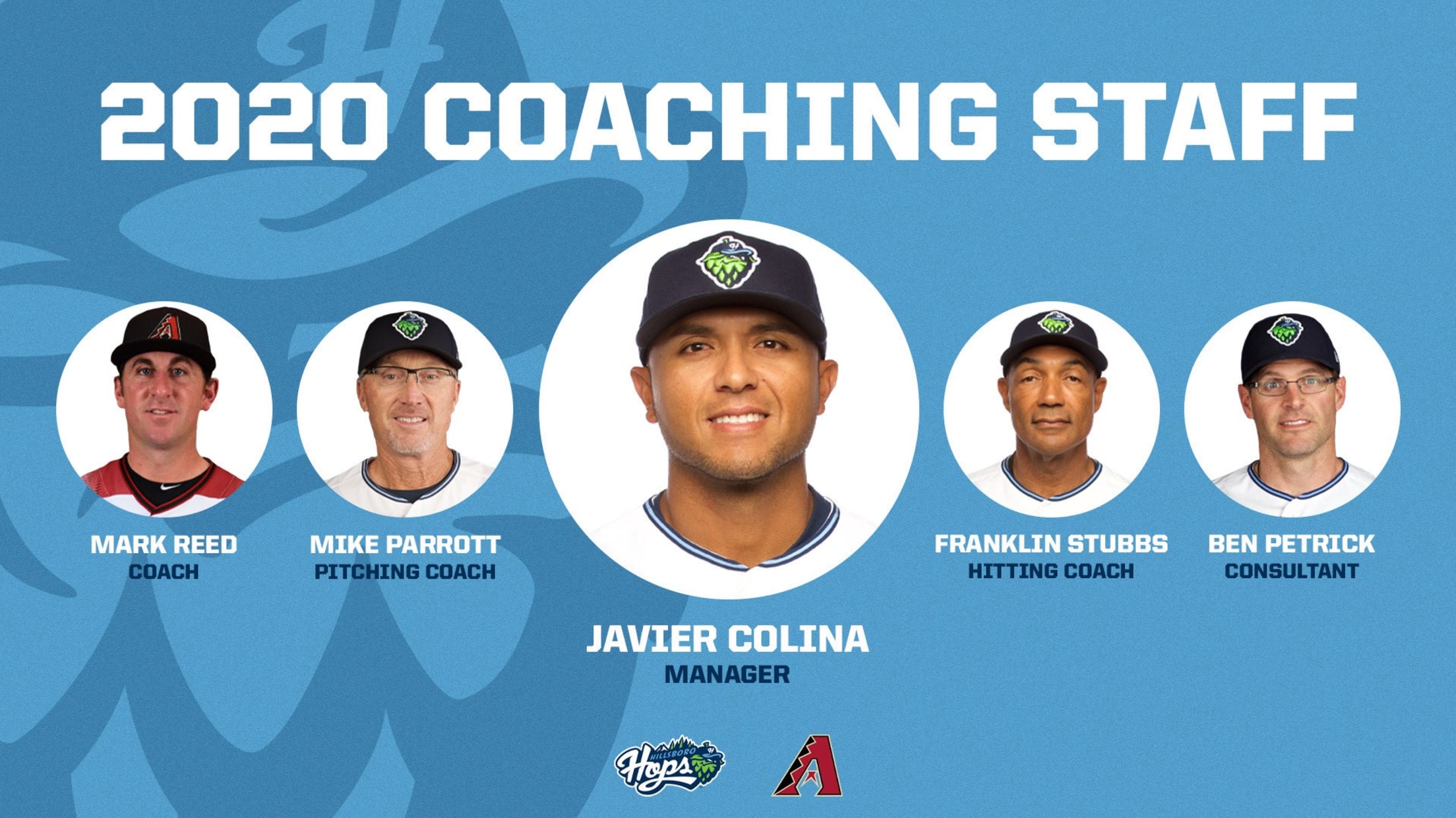 Hillsboro, OR. (January 15th, 2020) - The Hillsboro Hops (@HillsboroHops) announced today that Javier Colina will return as the team's manager for the 2020 season. Colina is a familiar face in Hillsboro, managing the club to the Northwest League Championship in 2019. Colina was also the hitting instructor of the
Hillsboro Hops and Portland Timbers Announce New T2 Partnership
Hops to Oversee Business Operations for T2.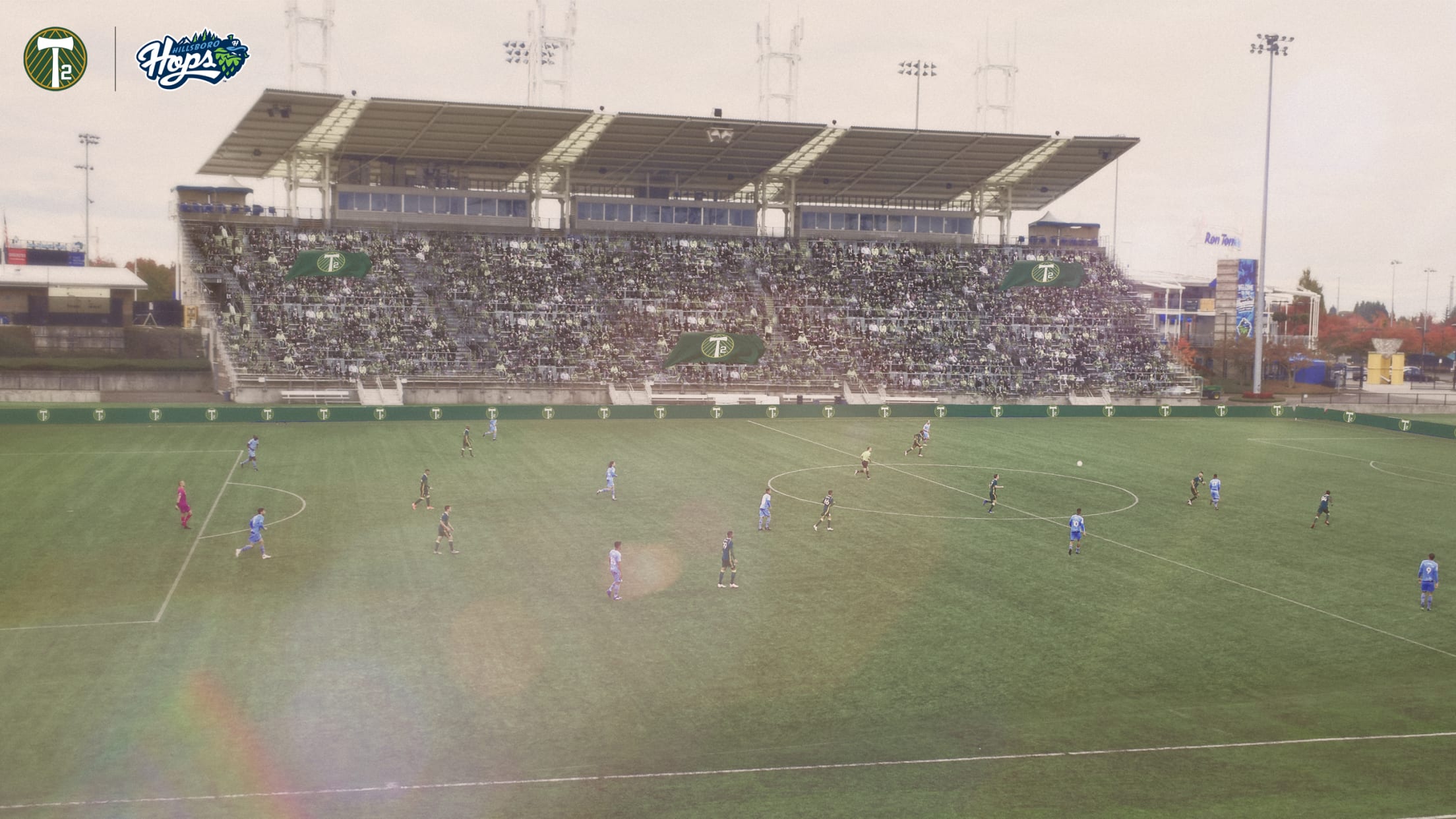 HILLSBORO, OR (October 30, 2019) -The Hillsboro Hops (@HillsboroHops) and Portland Timbers (@TimbersFC) announced a new partnership for T2 (@TimbersFC2) in which the Hops will be responsible for running the business operations for the USL Championship club, including marketing, ticketing and sponsorship sales. The Timbers will continue to own T2
Hops Win 3rd NWL Title in Franchise's 7 Years
Hillsboro beats Tri-City 3-1 in decisive fifth game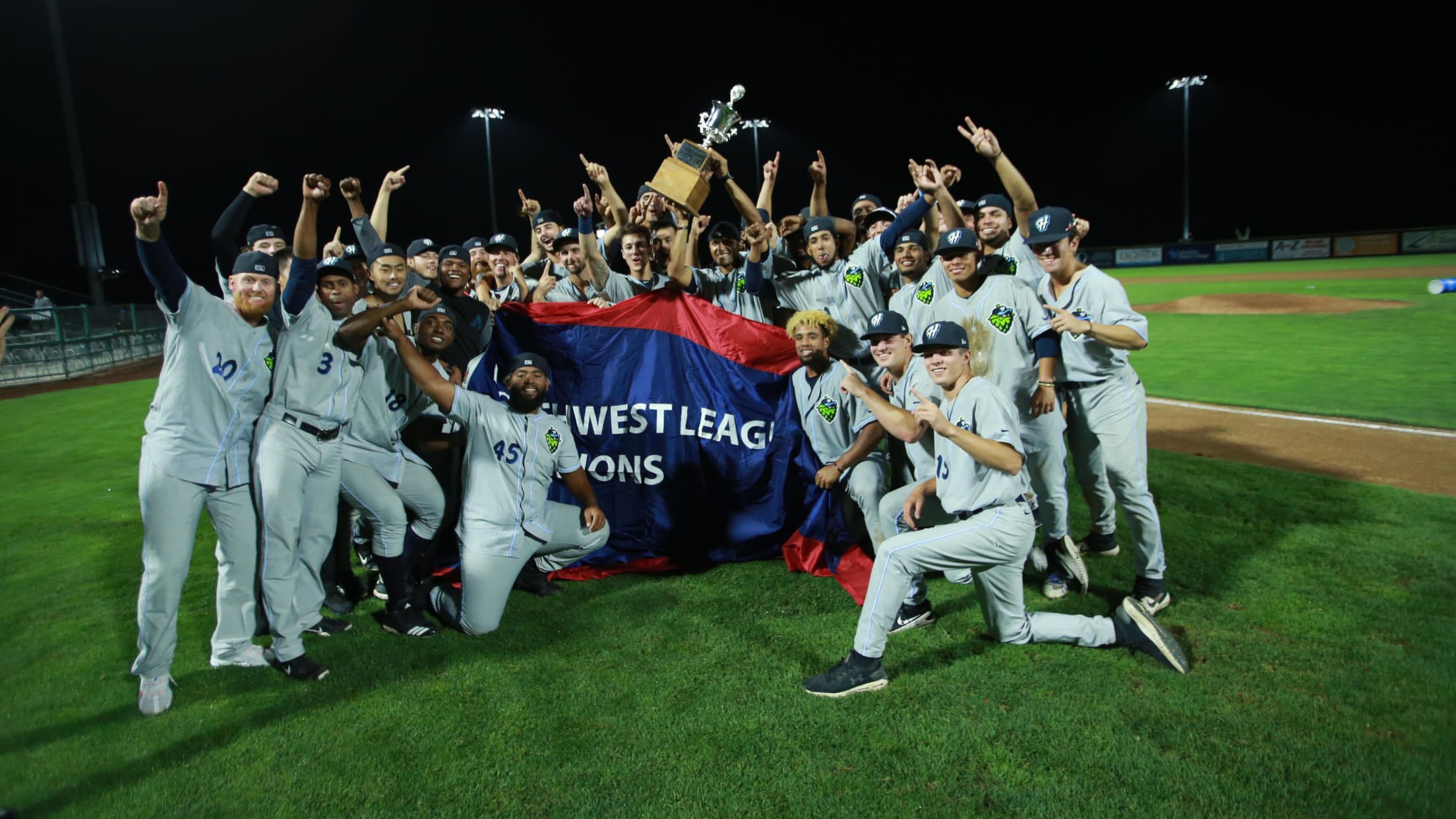 PASCO, WASH. --- Hillsboro Hops manager Javier Colina said before Wednesday's game at Gesa Stadium that he had full confidence in his pitching staff despite some recent uncharacteristic struggles. His team rewarded his confidence with a dominant 3-1 win over the Tri-City Dust Devils in the fifth and deciding game
Tri-City Beats Hops to Force Deciding 5th Game
Dust Devils blank Hops 6-0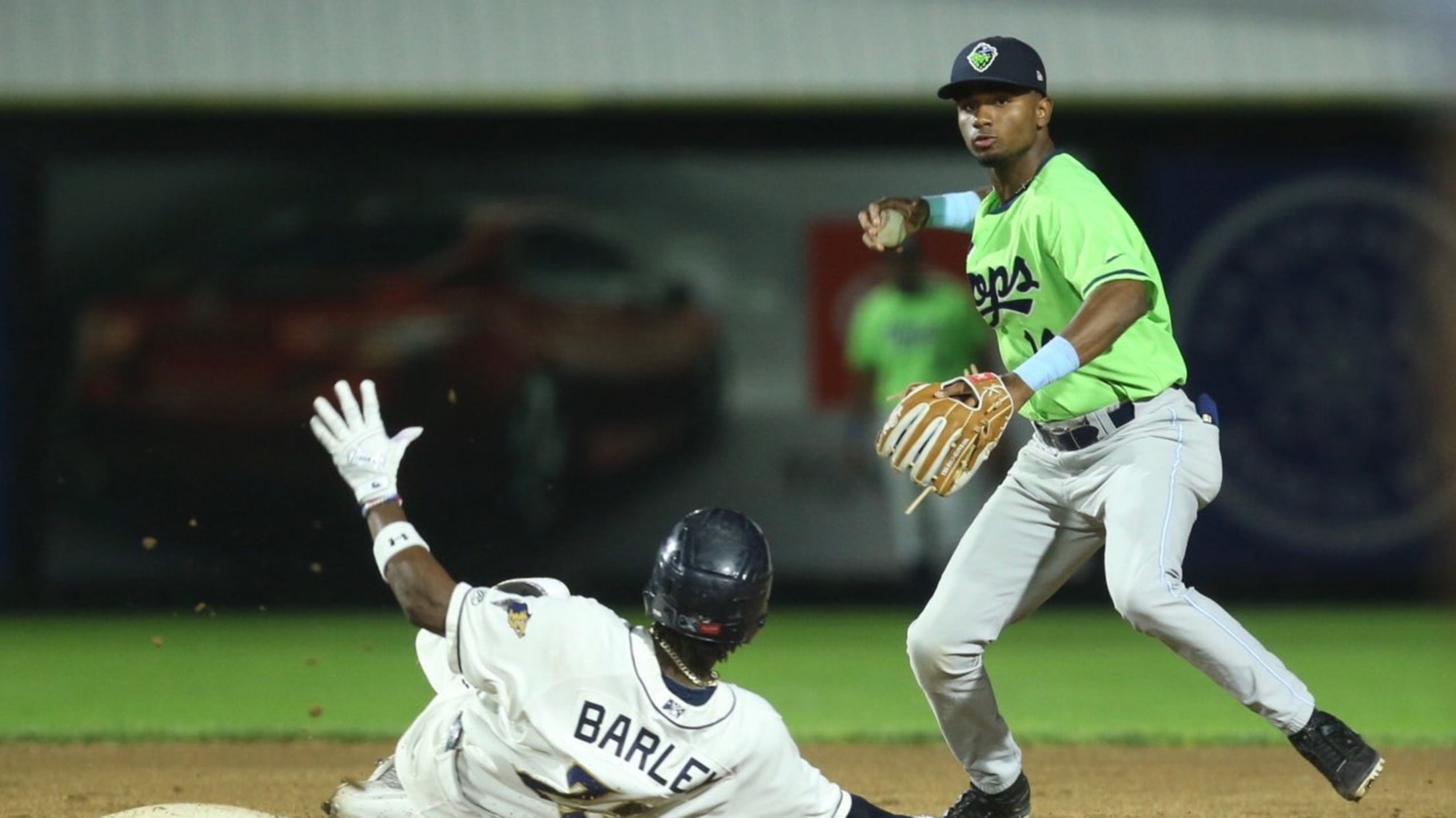 PASCO, WASH. --- Matthew Acosta hit a two-run home run off Hillsboro Hops starter Marcos Tineo in the bottom of the second to put the Tri-City Dust Devils up 2-0, and Tri-City went on to a 6-0 win on Tuesday night at Gesa Stadium to force a fifth and deciding
More Late Drama Has Hops One Win From Championship
Hillsboro wins 2-1 at Tri-City on English 9th-inning HR
PASCO, WASH. --- Just when you thought it wasn't possible to match the incredible drama that had taken place earlier in the 2019 postseason, the Hillsboro Hops found a way to do it. On Monday night at Gesa Stadium, Tristin English broke a scoreless tie with a two-run home run
Homza Slam Leads Tri-City to 9-1 Romp
NWL Championship Series even at one game apiece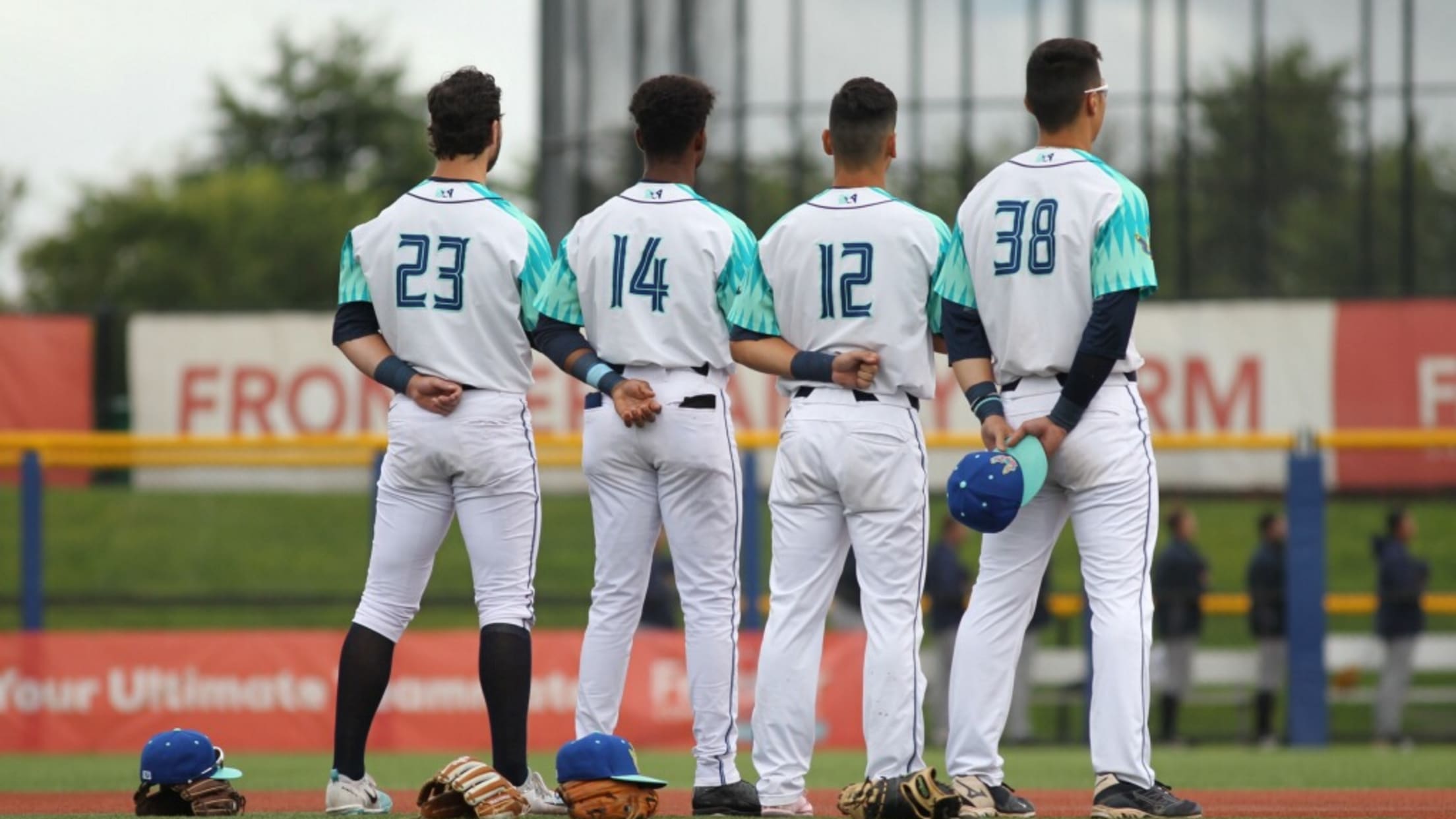 Tri-City catcher Johnny Homza hit a grand slam to highlight a six-run first inning, and the Dust Devils went on to a 9-1 win over the Hillsboro Hops on Sunday night in game two of the Northwest League Championship Series at Ron Tonkin Field. The best-of-five series is now tied
Hops Stun Devils on Yerzy 9th-Inning Blast
Down to their last out, first baseman's three-run HR wins game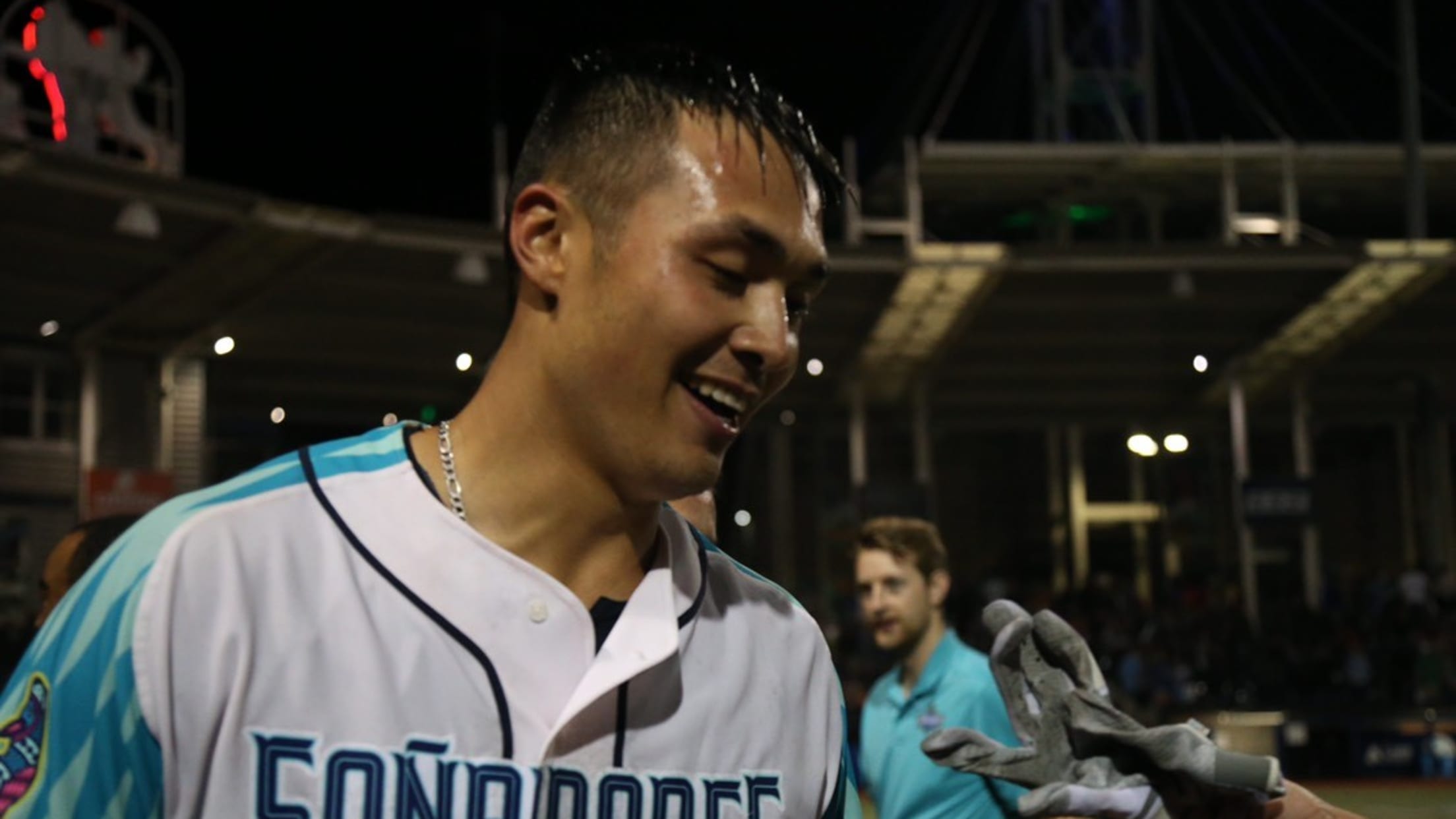 Ron Tonkin Field has been home to many, many magic moments since opening in 2013. And Saturday night tops them all.The Hillsboro Hops were down to their last out in the bottom of the ninth inning of game one of the Northwest League Championship Series, trailing the Tri-City Dust Devils
Hops Will Play For Third NWL Title
Hillsboro sweeps South Division playoff series with 6-3 win at Salem-Keizer
There will be more baseball at Ron Tonkin Field this year.The Hillsboro Hops will head to the Northwest League Championship Series for the third time in the team's seven-year history following a 6-3 win at Salem-Keizer and a two games to none sweep of the South Division series.
Hops Win Game One of South Division Series in Bottom of 9th
Liover Peguero's double puts Hops one win from Championship Series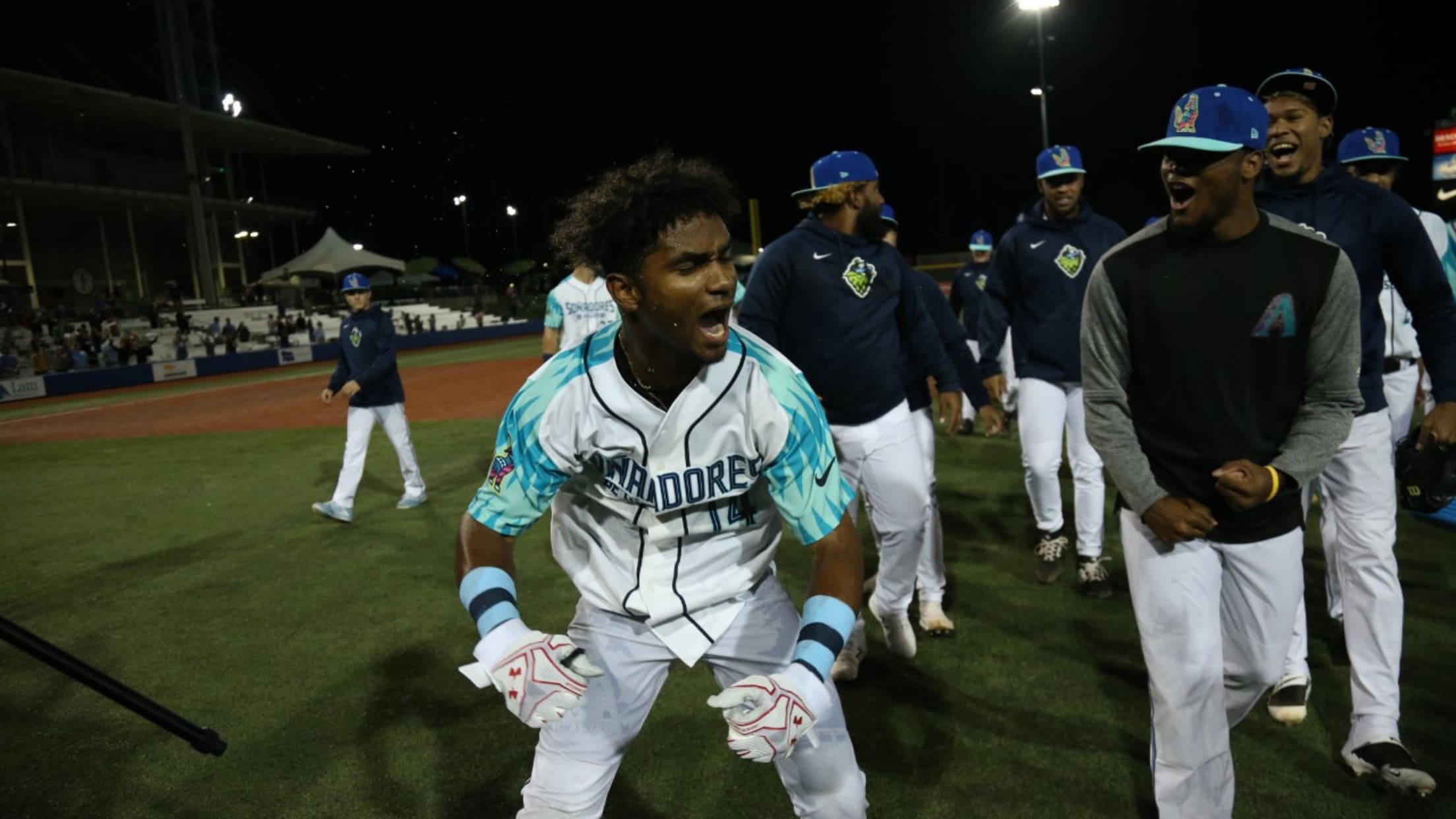 One down, one to go.Liover Peguero's double to left-center field in the bottom of the ninth inning scored Tristin English from second base, and the Hillsboro Hops beat Salem-Keizer 2-1 in game one of the South Division Series on Wednesday night at Ron Tonkin Field. The Hops --- who snapped
Hops Playoff Primer
Hillsboro hosts Salem-Keizer Wed. 7:05PM
PLAYOFFS BEGIN: The Hops open the playoffs tonight (Wednesday, Sept. 4th), hosting game one of the best-of-three South Division Series against the Salem-Keizer Volcanoes. First pitch is set for 7:05 PM.SOUTH DIVISION SERIES SCHEDULE:Wed 9/4, 7:05 Salem-Keizer at HillsboroThu 9/5, 6:35 Hillsboro at Salem-KeizerFri 9/6, 6:35 Hillsboro at Salem-Keizer (if
Best streams of 2019: Playoff drama
In postseason, a stolen base can affect game as much as a milestone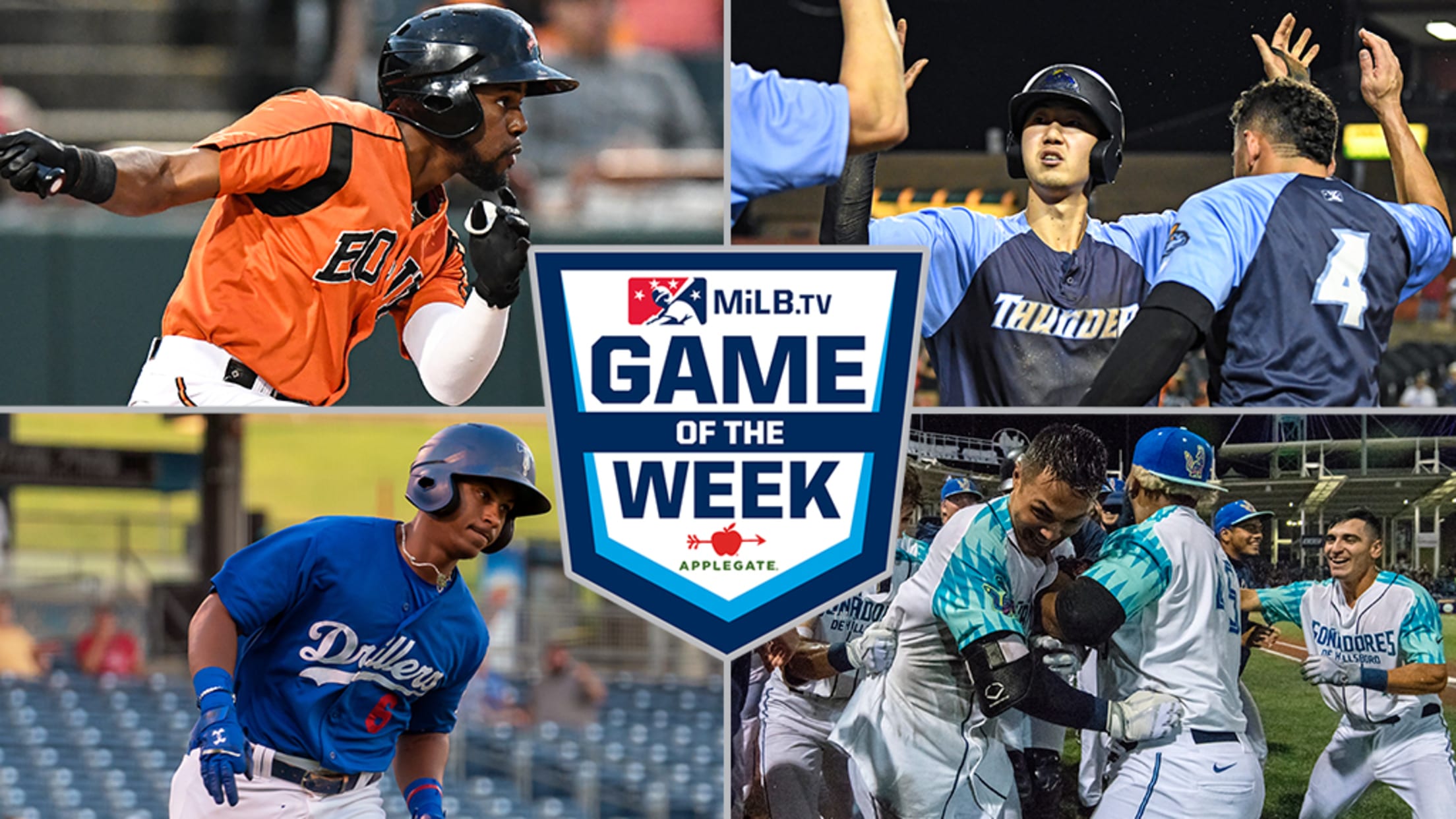 The postseason inherently brings excitement. Tensions are ratcheted up for players and fans while the spotlight grows even harsher on the participants. Eyes already have been poring over prospects all season, analyzing what fluctuations in average and ERA may mean to career longevity. But to be in the batter's box
'Greatest Gorra' tournament of hats heating up
MiLB.com staff picks favorites in Copa de la Diversión cap contest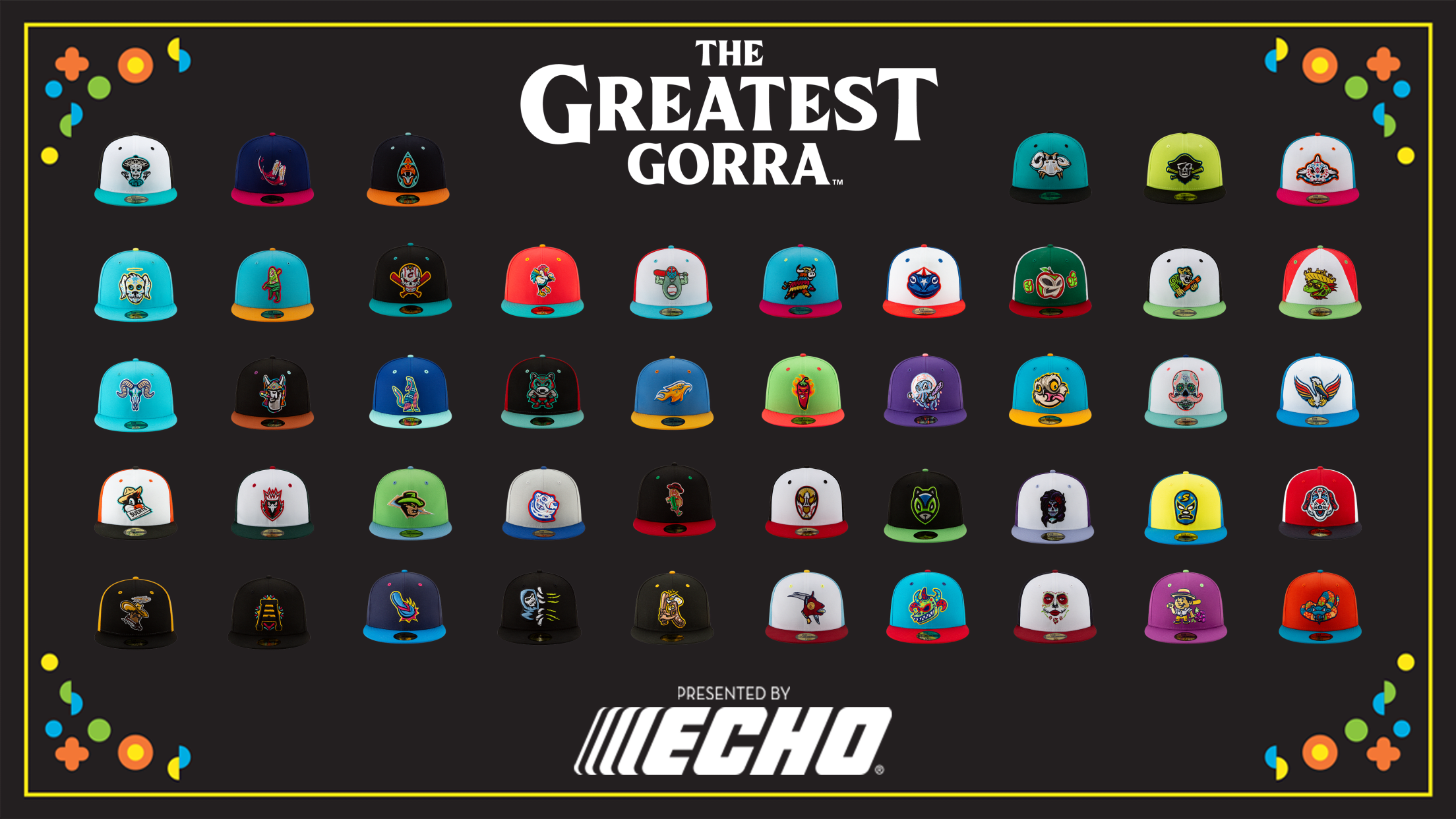 From 92 caps, one will take the crown. The Greatest Gorra tournament has entered its second round, having narrowed its collection to 46 squads from Minor League Baseball's Copa de la Diversión initiative recognizing and honoring Hispanic and Latinx communities with culturally relevant identities. Fans can cast their second round
Hops Head to Playoffs on High Note
Garcia tosses immaculate inning in 13-5 win in Boise
BOISE, IDAHO --- The Hillsboro Hops clubbed the Boise Hawks 13-5 in the regular season finale on Monday evening at Memorial Stadium, rapping out 15 hits in the process. Hillsboro finished the regular season at 48-28, four games better than second-place Salem-Keizer in the second half, and two clear of
Monday's game to air on Alt 102.3FM at 3:45PM
Monday's regular season finale between the Hillsboro Hops and the Boise Hawks will air on Alt 102.3FM and www.alt1023.iheart.com. The pregame show begins at 3:45PM (Pacific), with first pitch scheduled for 4:15.Hillsboro returns home for game one of the South Division Series against the Salem-Keizer Volcanoes on Wednesday at 7:05PM.
Hops Fall 6-4 in Boise
Hillsboro leaves 11 men on base
BOISE, IDAHO --- The Boise Hawks beat the Hillsboro Hops 6-4 on Sunday night at Memorial Stadium in the next-to-last game of the regular season. Hillsboro stranded 11 men on base, including seven in scoring position, and had two runners tagged out at home plate.Boise (12-25 in the second half,
English & January --- 5 RBIs apiece -- Lead Hops to Win
English hits first Hops grand slam in three years
BOISE, IDAHO --- Tristin English and Ryan January each collected five RBIs --- accounting for all of the Hillsboro Hops' runs --- in the team's 10-3 win at Memorial Stadium on Saturday night. English had the biggest blow of the night, a seventh-inning grand slam to put the Hops up
Nelson, Cruz, January Fuel Hillsboro to Series Win!
Hops Close Home Schedule with Eleventh Shutout of the Season!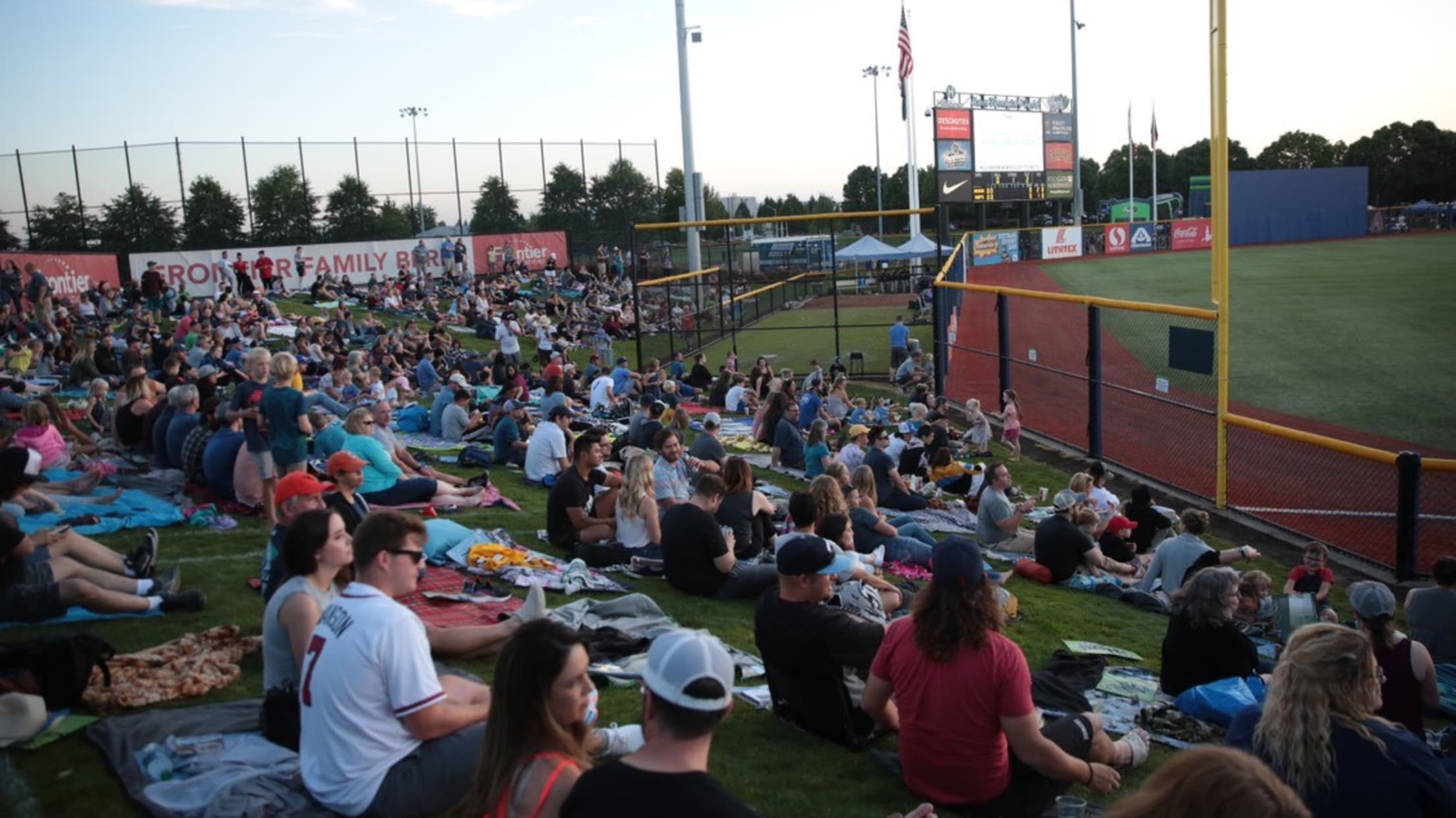 The Hillsboro Hops (22-13 second half, 46-27 overall) shut out the Boise Hawks 6-0 on Friday night in front of a sellout crowd at Ron Tonkin Field. Former Oregon Ducks star Ryne Nelson brought his best stuff to Friday's contest versus Boise, pitching three innings of shutout baseball for the Hops.
Friday's Hops Radio Broadcast on Alt 102.3 FM
Friday night's Hillsboro Hops radio broadcast (August 30th) will air on an alternate station, Alt 102.3 FM, and on the internet at www.Alt1023.iheart.com. Airtime is 7:00PM.
Hops Win, Even Series with Boise
Hillsboro's dominant pitching puts series at one a piece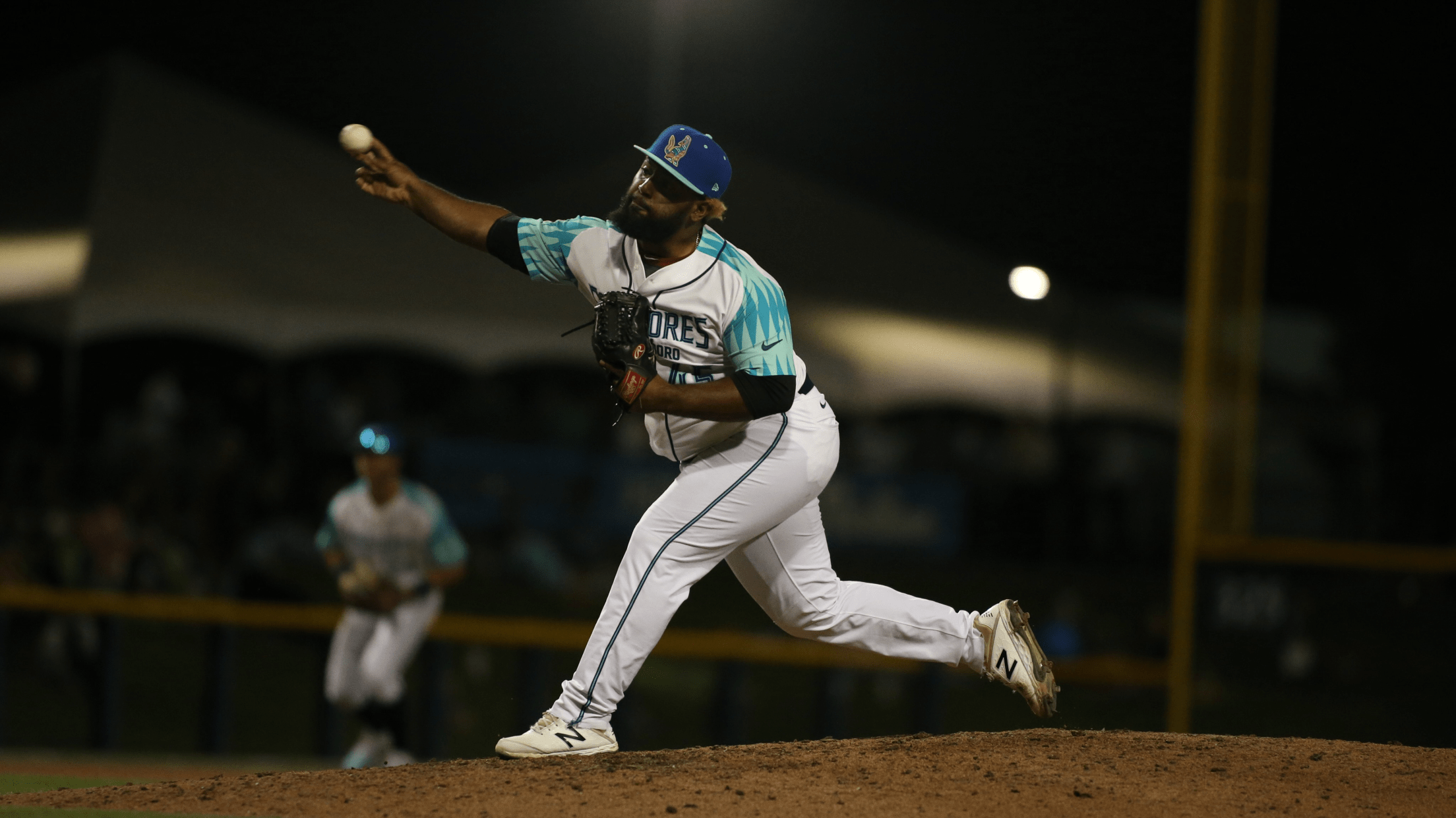 Hillsboro sent first round flame thrower Drey Jameson to the mound to contest Boise's Will Ethridge. Jameson came out locked in: mowing down the first two hitters he faced. Hillsboro went quietly in the bottom of the first as Ethridge was equally impressive. 
Three Hillsboro Hops Named 2019 Year-End All-Stars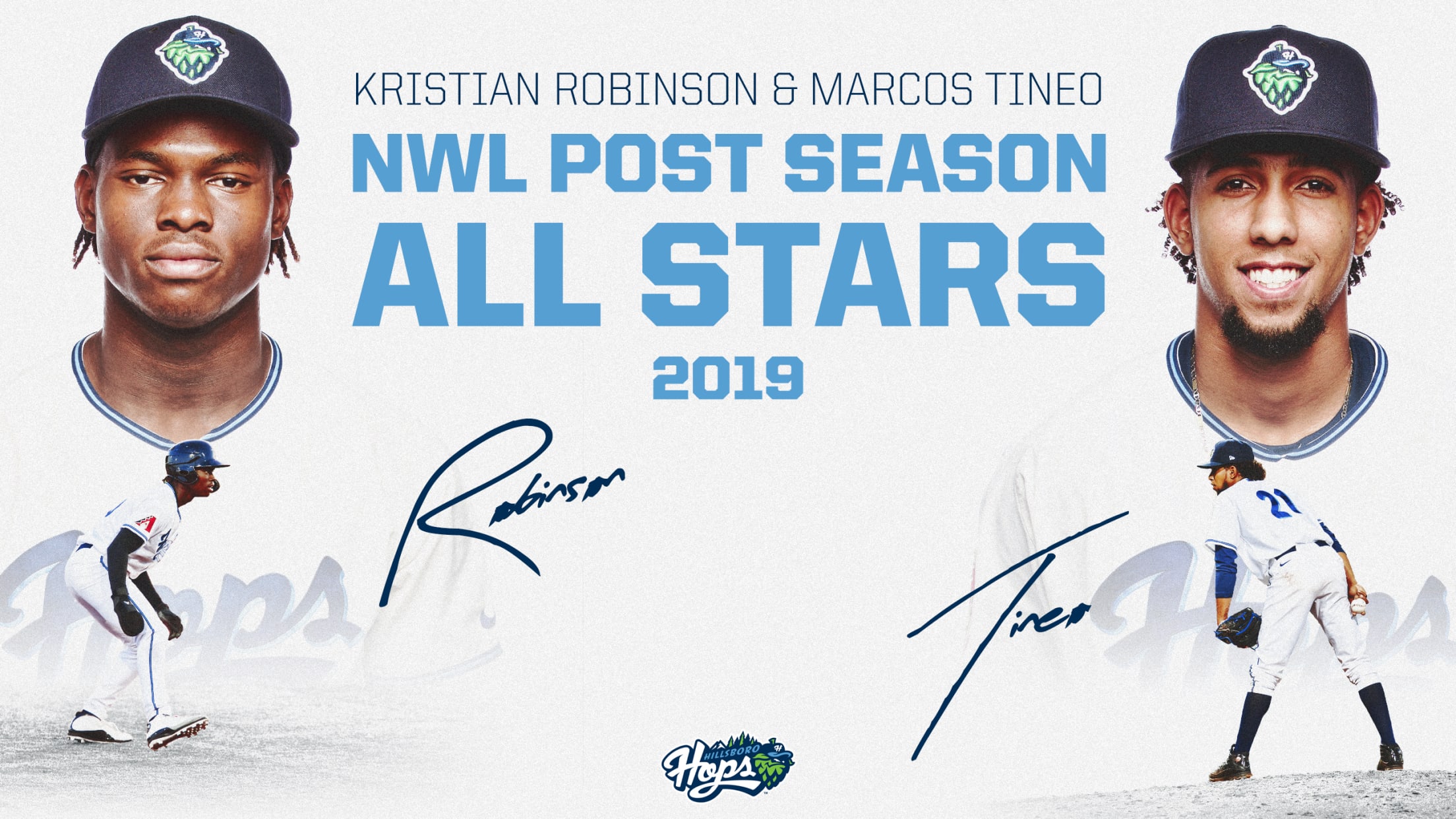 HILLSBORO, OR (August 29, 2019) -Three Hillsboro Hops (@HillsboroHops) were named to the 14-member 2019 Northwest League Year-End All-Star Team, the NWL announced on Thursday. RHP Deyni Olivero was named Northwest League pitcher of the year. He is joined on the team by RHP Marcos Tineo and OF Kristian Robinson.The