Fast-rising Gorman leads Cards All-Stars
Third baseman reached full-season level just weeks after Draft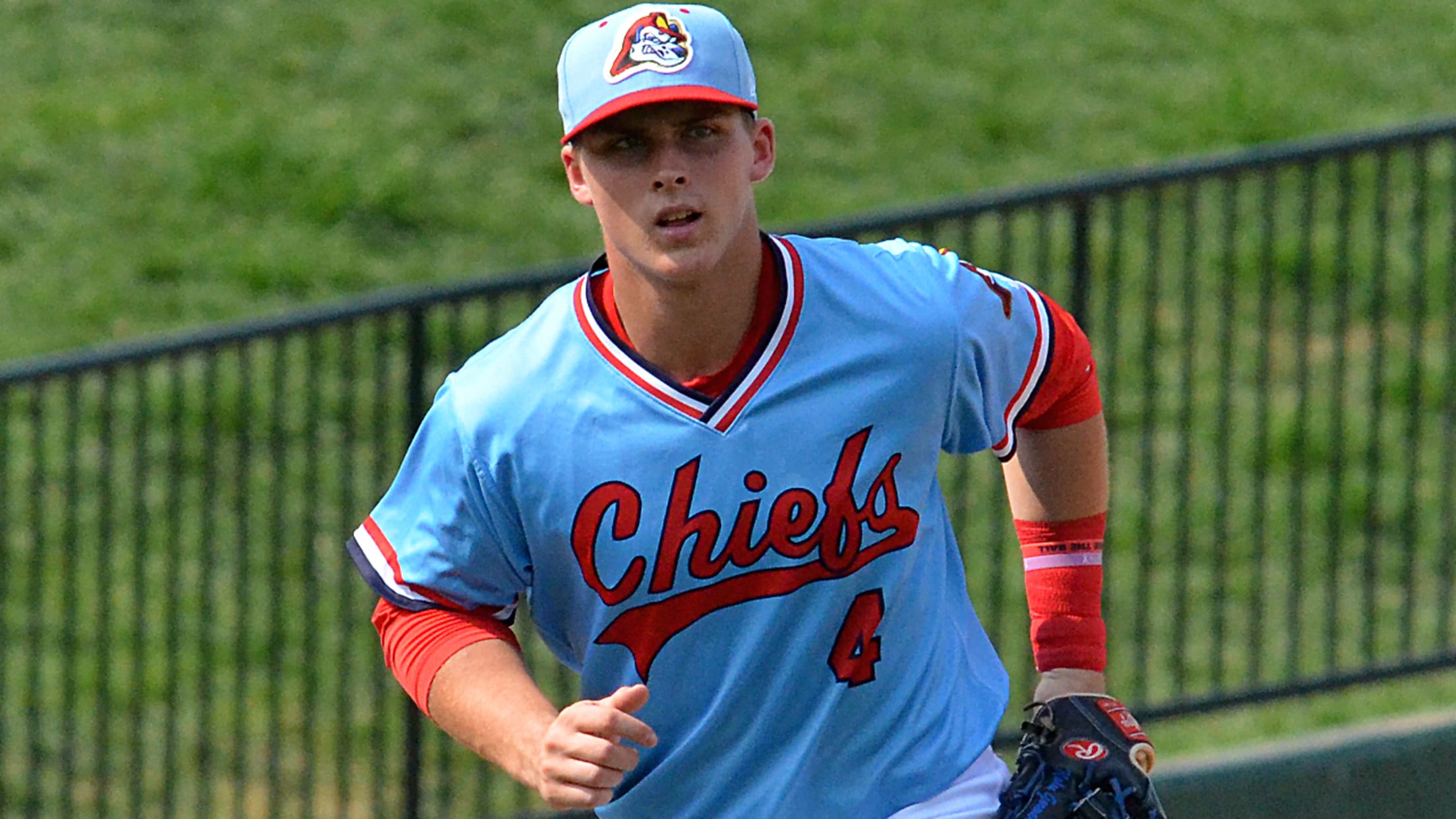 Each offseason, MiLB.com goes position by position across each system and honors the players -- regardless of age or prospect status -- who had the best seasons in their organization. Click here to locate your favorite club.St. Louis barely missed the playoffs this year and already has set about making sure
Chiefs Fall 6-1 in Game 3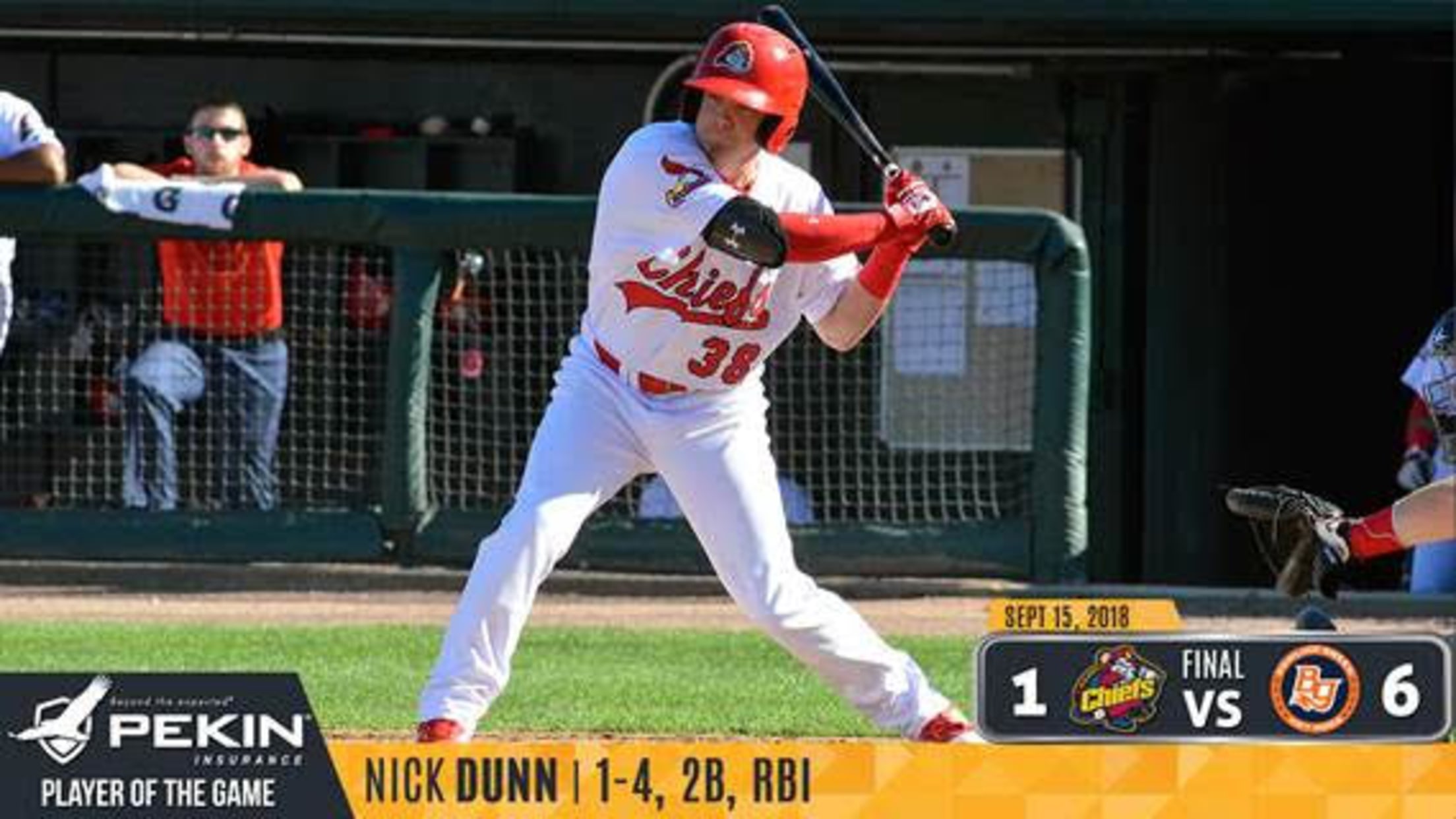 Bowling Green, KY - The Peoria Chiefs lost game three of the Midwest League Championship Series 6-1 Saturday night to the Bowling Green Hot Rods. The Chiefs face a must-win game four on Sunday in an effort to force a deciding game five on Monday.
Chiefs Headed to Championship Series
Dahlberg pitches Chiefs to 5-0 win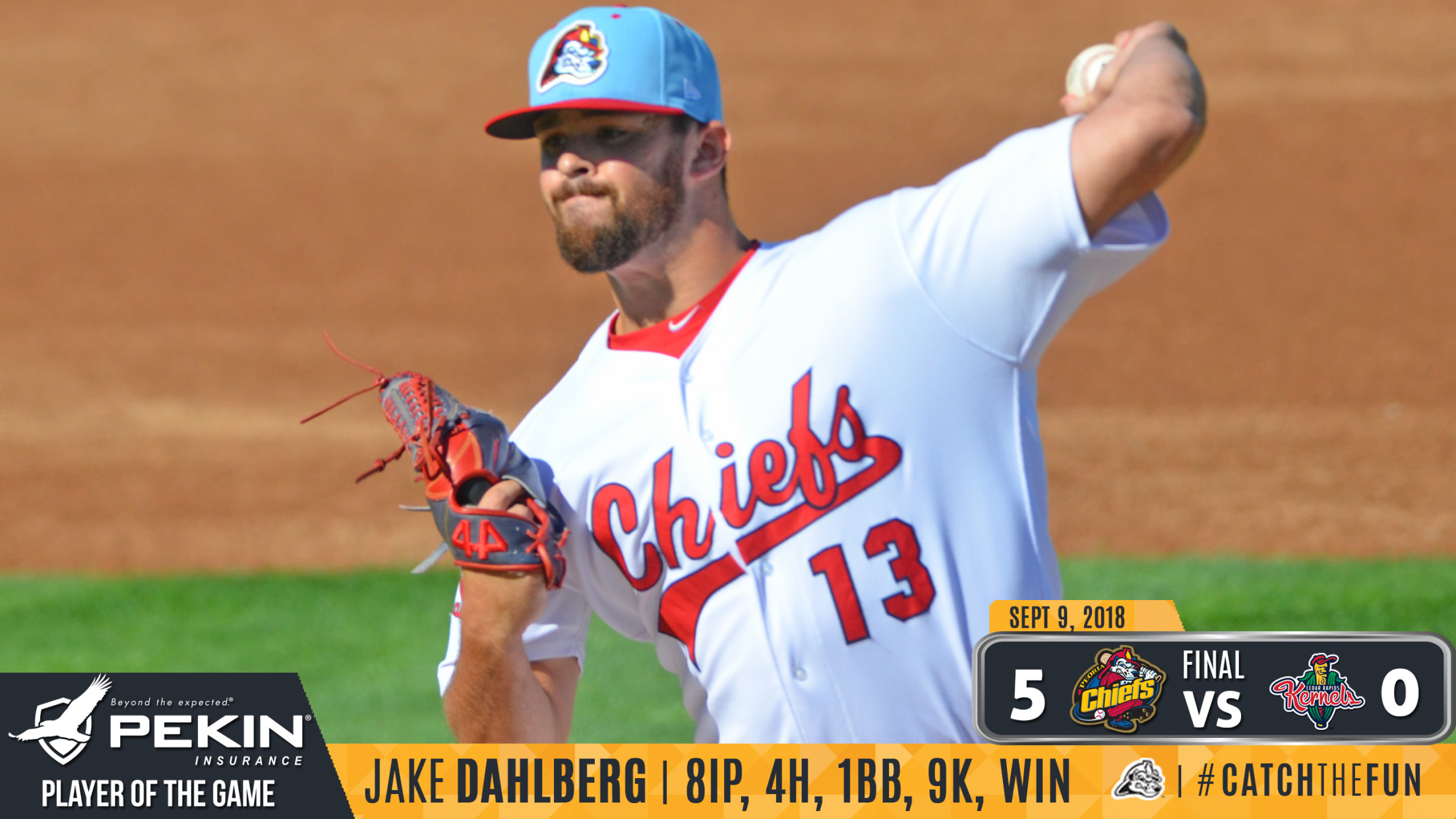 Peoria, IL - The Peoria Chiefs got eight shutout innings and a career-high nine strikeouts from lefty Jake Dahlberg and used a five-run inning to beat Cedar Rapids 5-0 and sweep their way to the Midwest League Championship Series. The Chiefs last played in the MWLCS in 2002 when they won
Chiefs' Dahlberg dominates to clinch series
Cards lefty posts eight zeros to punch Midwest Finals ticket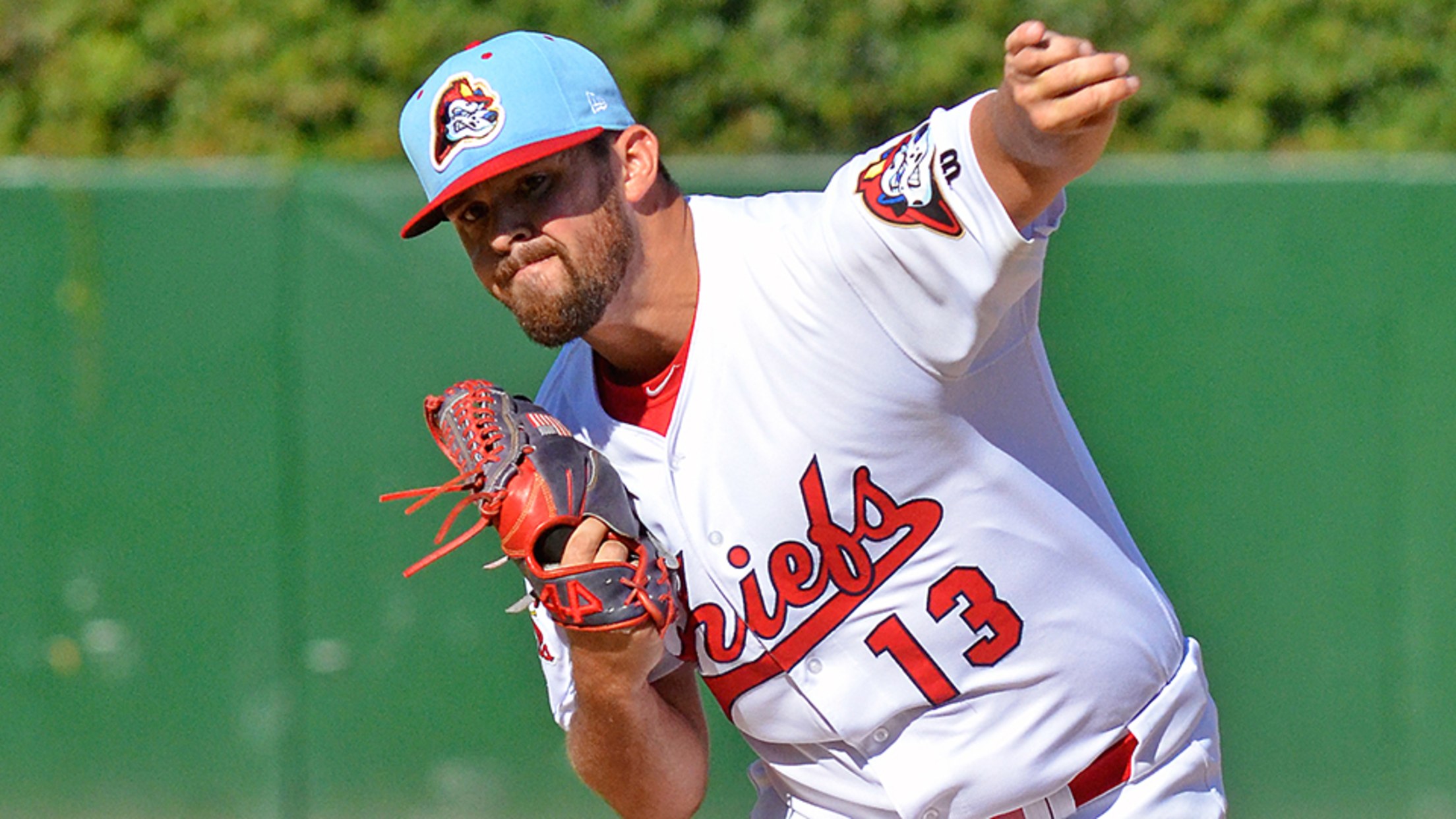 Jake Dahlberg had three scoreless starts at two levels this season. He picked the perfect time for a fourth.The left-hander allowed four hits and a walk over eight innings Sunday as Class A Peoria clinched a spot in the Midwest League Finals for the first time since 2002 with a
Rodriguez Homers Chiefs to Win
Dahlberg moves to 4-1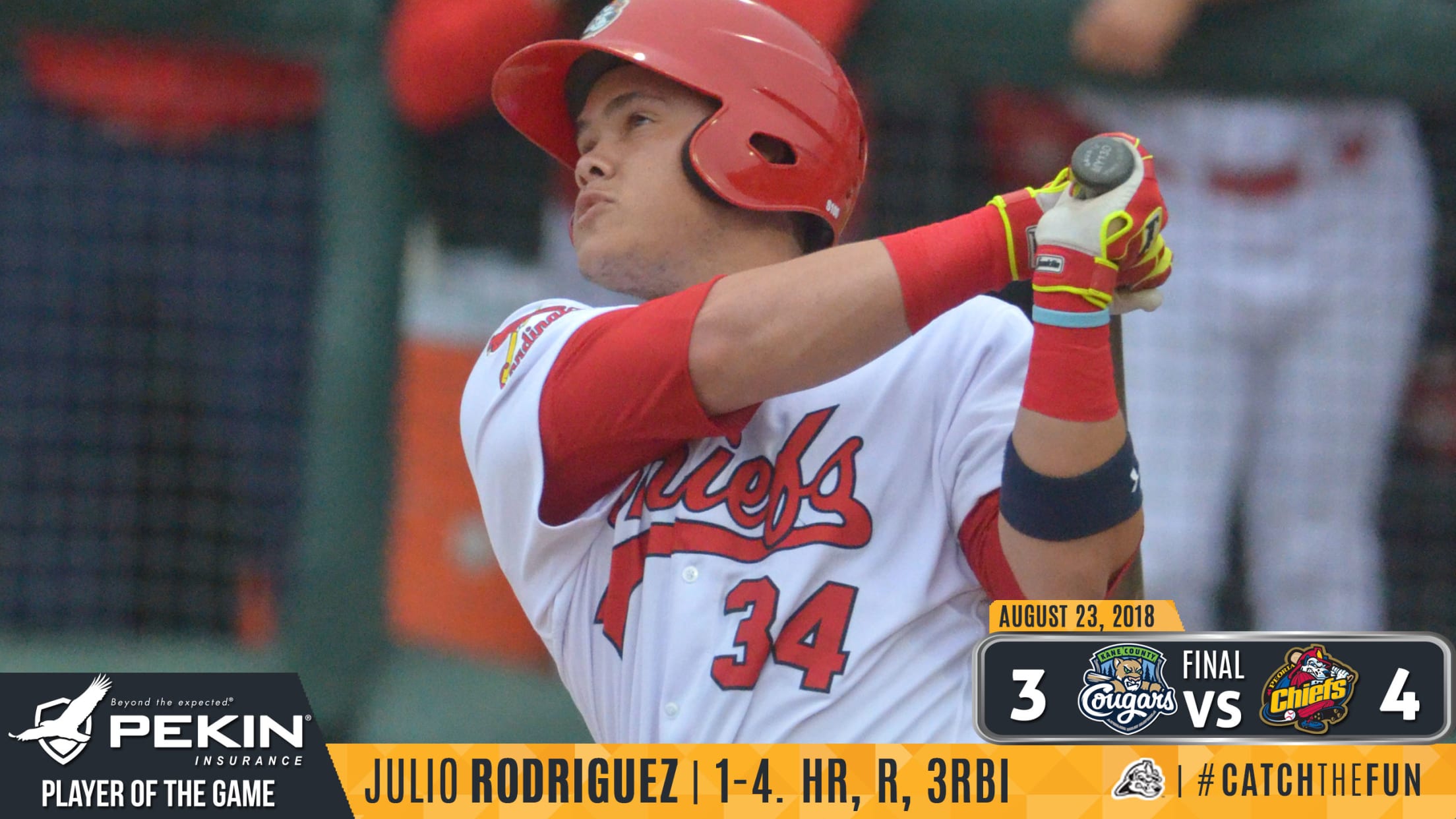 The Peoria Chiefs got an eighth-inning three-run homer from catcher Julio Rodriguez to beat the Kane County Cougars 4-3 on Thursday night.
Chiefs Beat Bandits 6-2 Saturday
Gorman Homers in 6-run 4th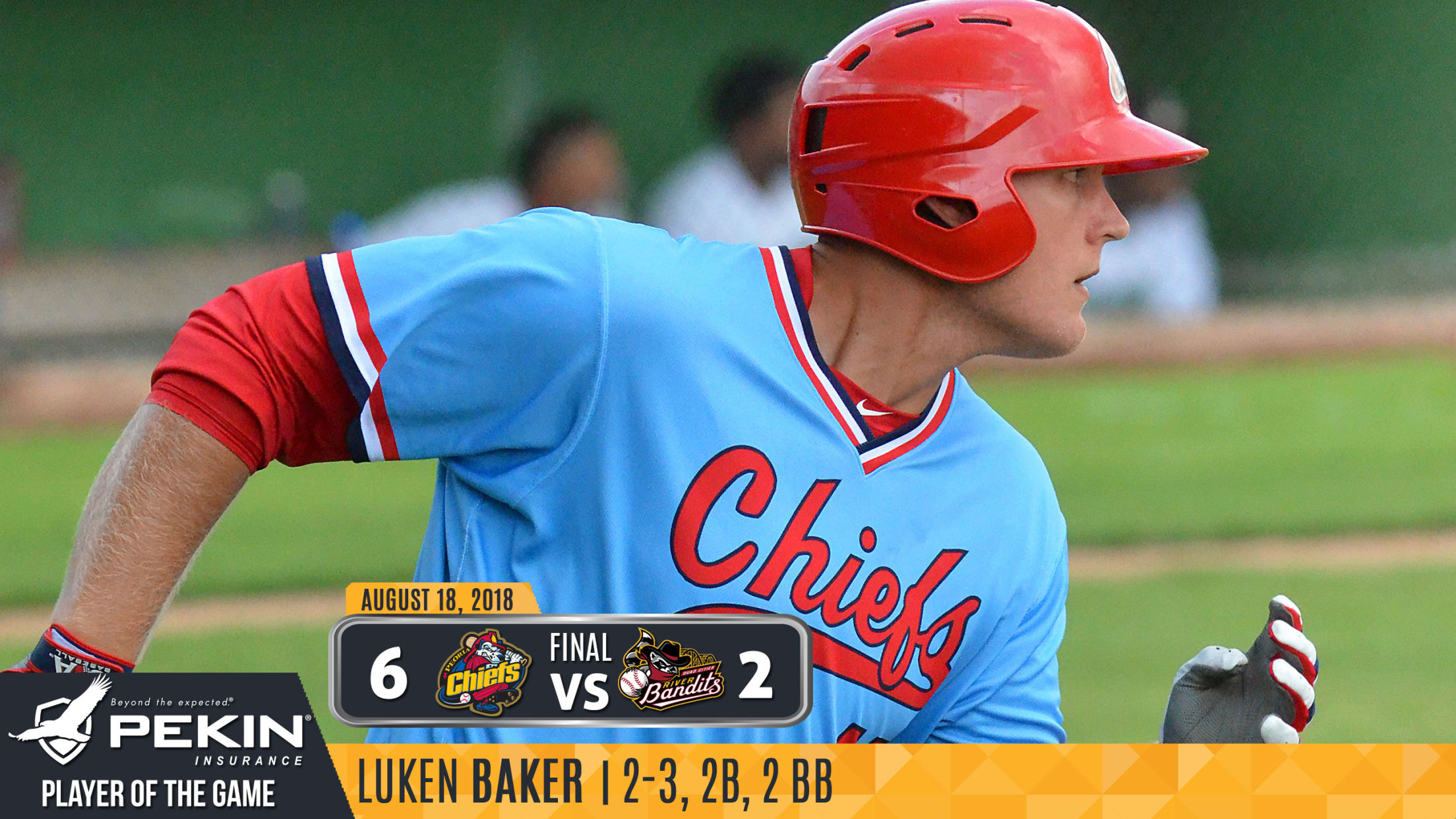 Davenport, IA - The Peoria Chiefs scored all their runs in the fourth inning to open a three-game series with a 6-2 victory of the Quad Cities River Bandits. The first-placed Chiefs improved to 71-52 with the win in a first round playoff preview.
Dahlberg Tosses CGSHO to Beat Clinton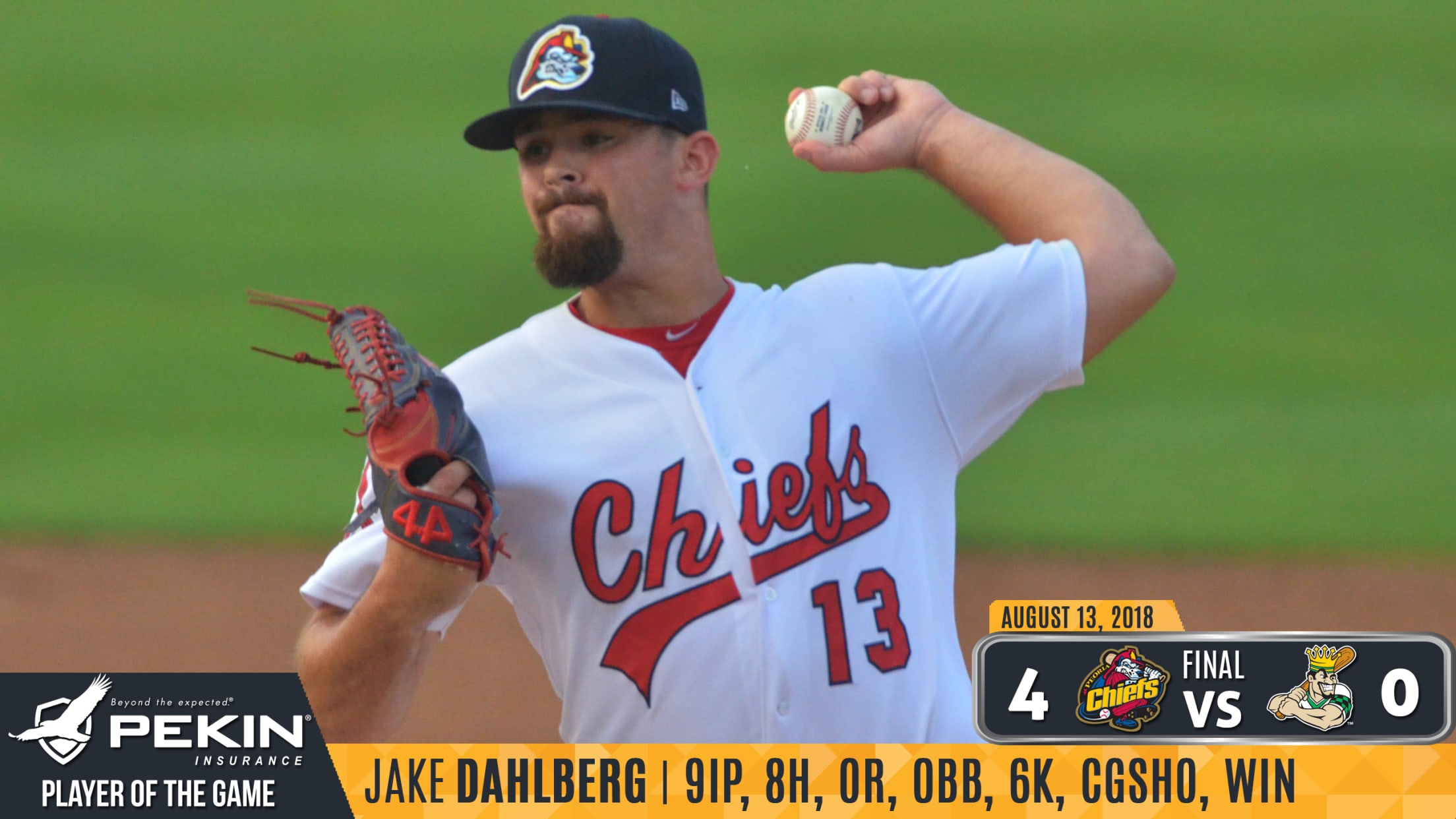 Peoria, IL - The Peoria Chiefs defeated the Clinton LumberKings 4-0 on Monday night behind Jake Dahlberg's complete game shutout. The Chiefs improved to 30-18 in the second half and 69-49 overall as the series concludes 7:00 p.m. on Tuesday.
Chiefs Win 3-2 as Wong Rehabs in Peoria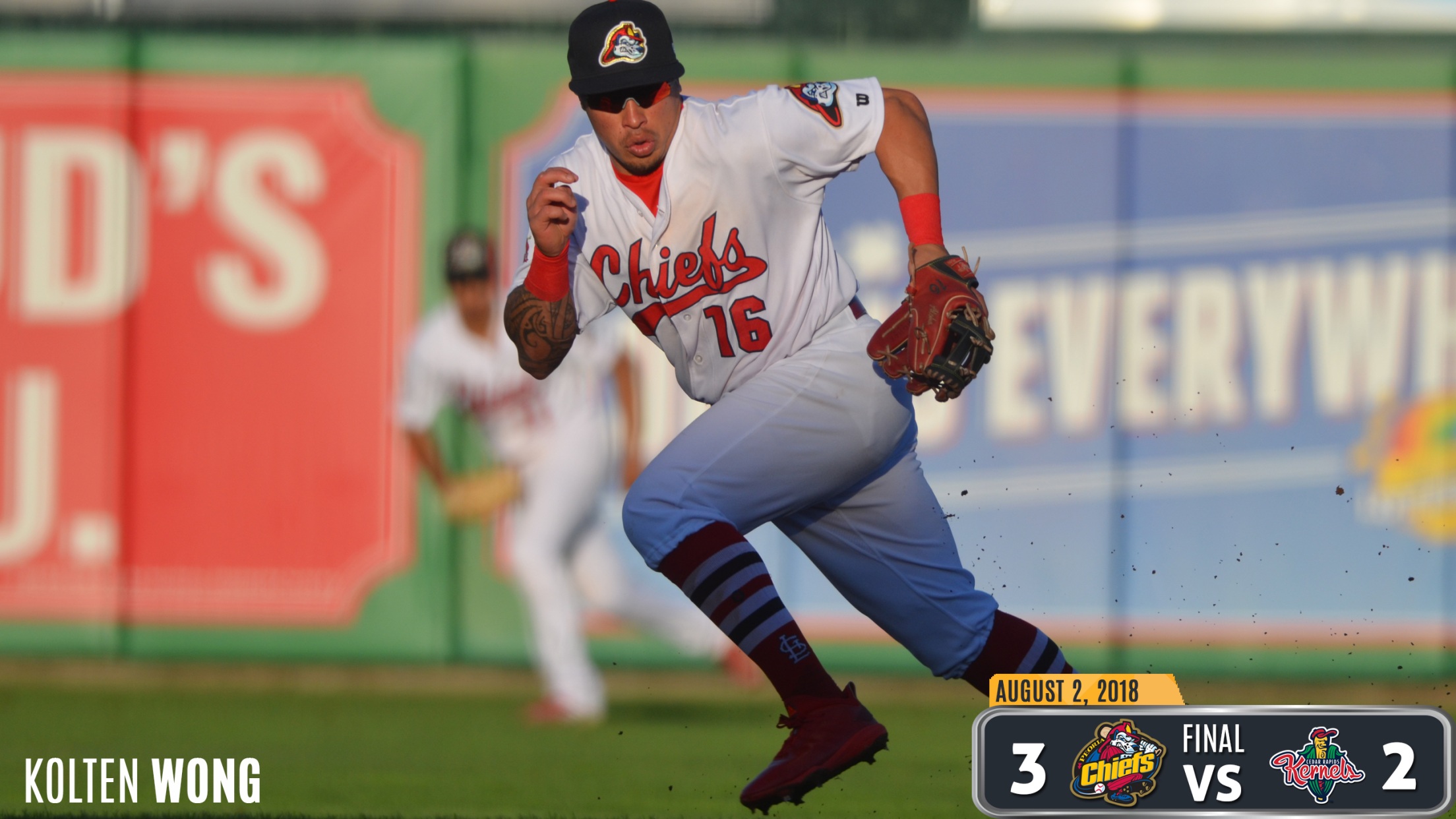 Peoria, IL - The Peoria Chiefs held on again to beat the Cedar Rapids Kernels 3-2 in the middle game of a three-game series on Thursday night as Cardinals second baseman Kolten Wong went 0-for-3 with a walk in his rehab appearance. The Chiefs improved to 24-14 in the second
Cardinals take advantage of Bucs miscues in 4-2 win
Johnson City sets a new season-high with their fifth straight victory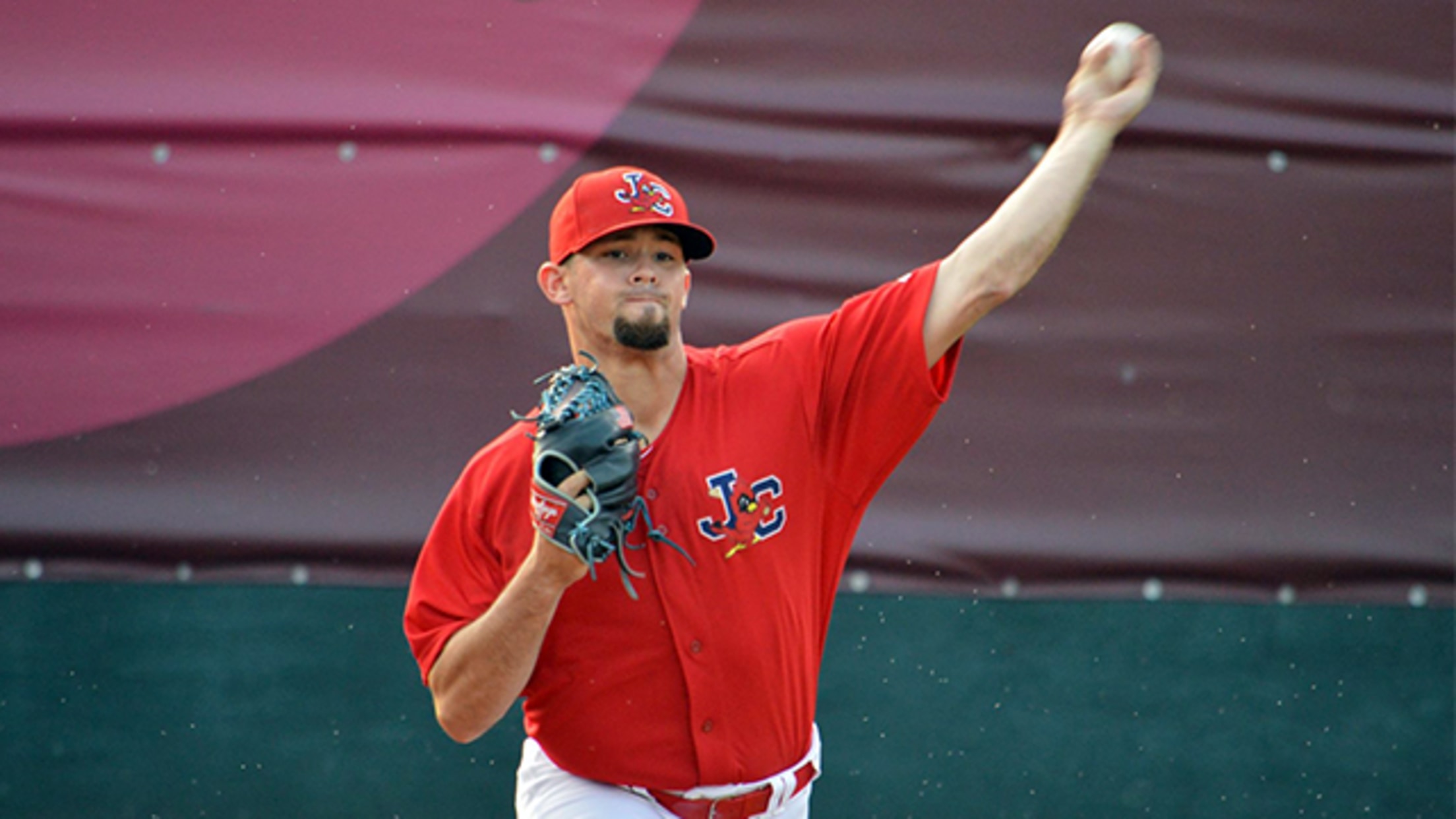 BRISTOL, Va. - Johnson City's bullpen combined to limit Bristol to just one hit over the game's final five innings, as the Cardinals won their fifth-straight game, beating the Pirates, 4-2, on Thursday night at Boyce Cox Field.With the win, the Redbirds improved their overall mark to 26-22 on the
Five-run first ignites Cards to rout of K-Mets, 7-2
Bandes hits his fourth homer in four days to spark Redbirds to victory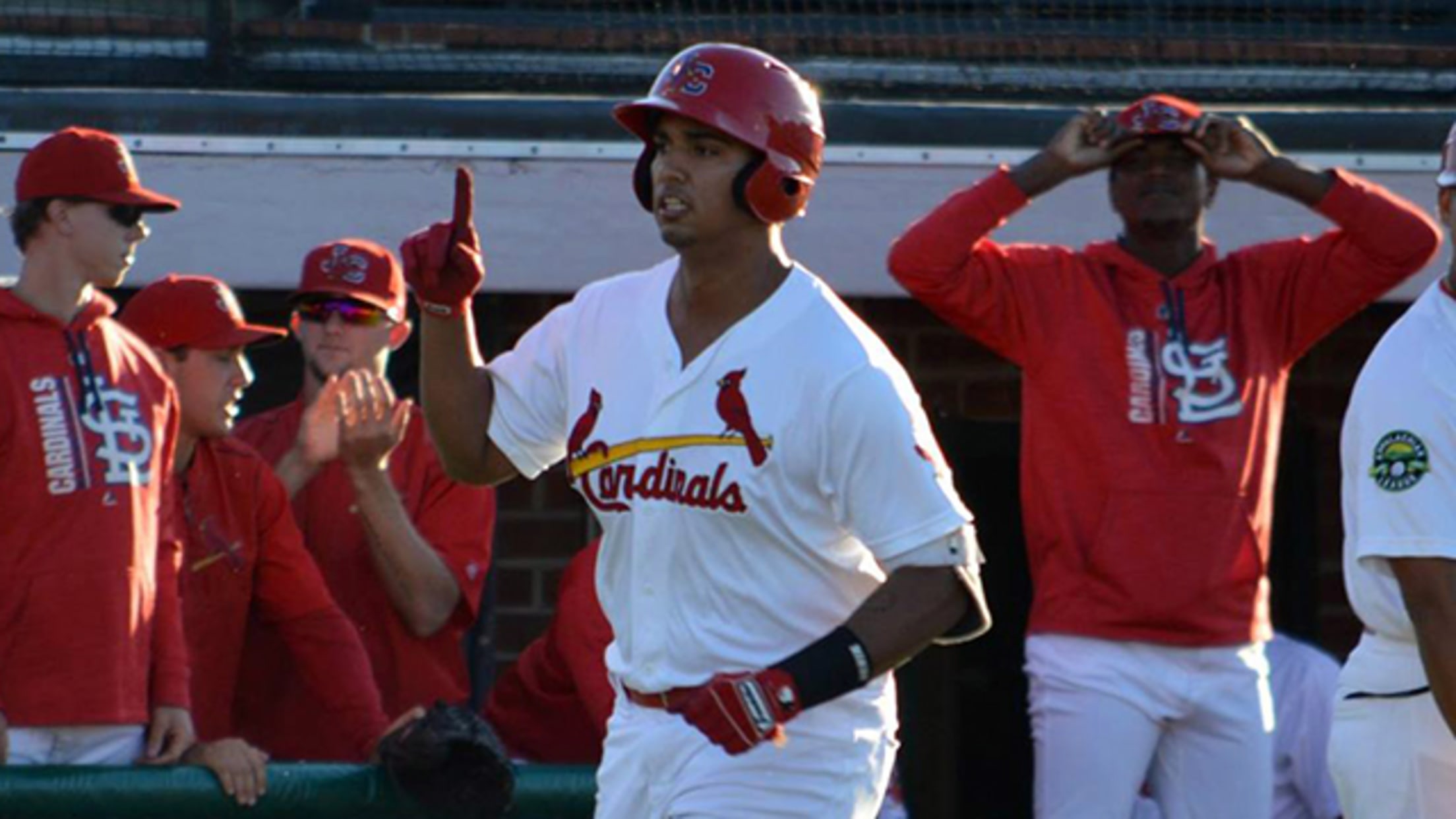 JOHNSON CITY, Tenn. - The Cardinals erupted for five runs on five hits in the first inning with the big blow coming on a three-run shot by DH Luis Bandes , as Johnson City knocked off the Kingsport Mets, 7-2, in front of 1,091 fans at TVA Credit Union Ballpark.With
Homers, Pitching lead Cardinals to 4-1 win over Royals
Julio Rodriguez, Irving Lopez go yard in Redbirds third-straight win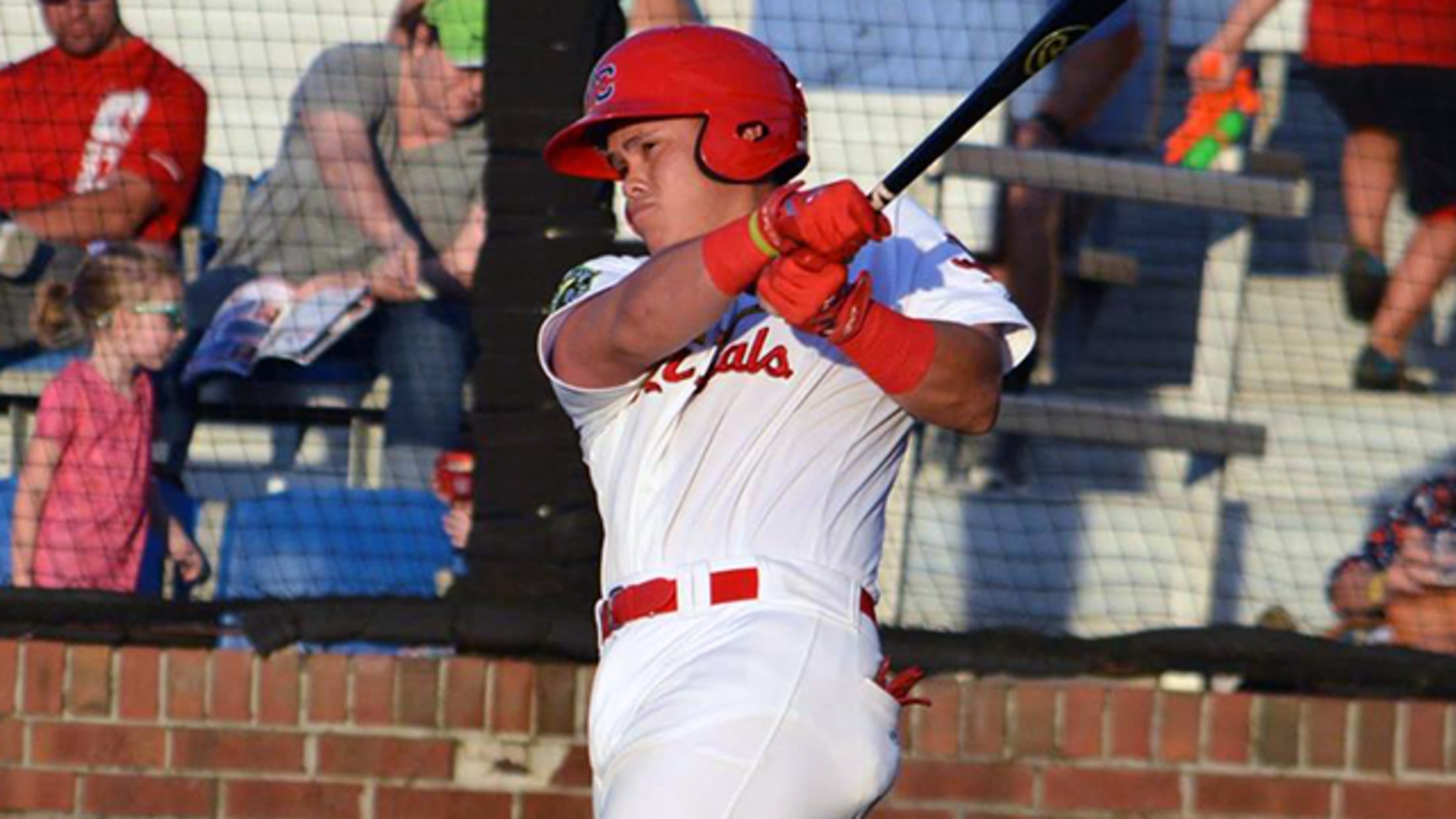 JOHNSON CITY, Tenn. - The Cardinals received long solo home runs from C Julio Rodriguez and SS Irving Lopez, while the bullpen did not give up a base-hit over the game's final four innings, as Johnson City defeated the Burlington Royals, 4-1, in front of 3,129 fans at TVA Credit Union Ballpark on Monday
Johnson City rallies, edges Elizabethton, 2-1
Cardinals score a pair in the eighth to end six-game losing streak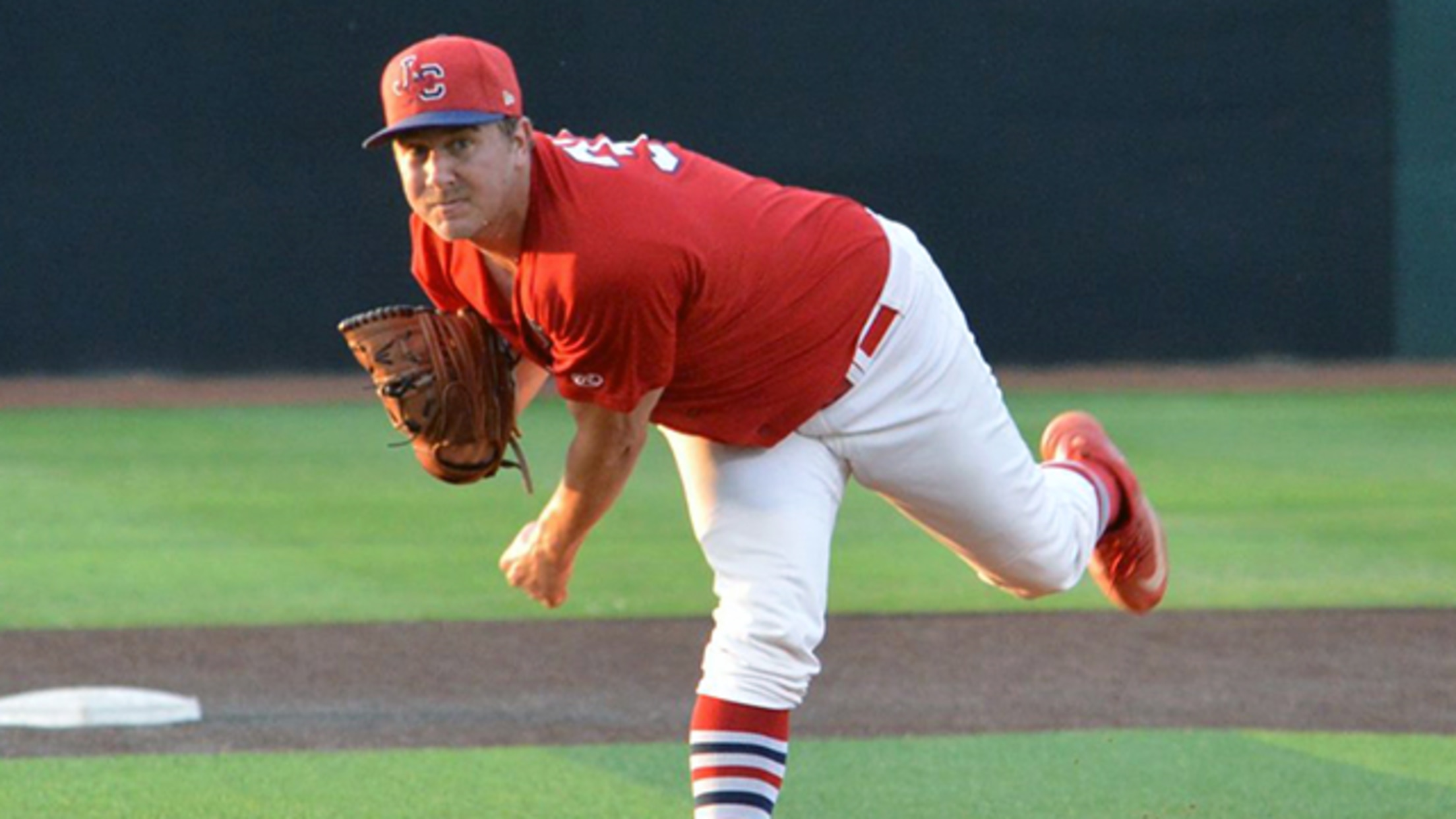 ELIZABETHTON, Tenn. - Down a run in the top of the eighth, Johnson City rallied to score a pair of runs on a single and an error off the bat of CF Wadye Ynfante , as the Cardinals put an end to their six-game losing streak with a 2-1 win over the Elizabethton