The Road to The Show™: Kristian Robinson
Top D-backs prospect possesses five strong tools, lofty ceiling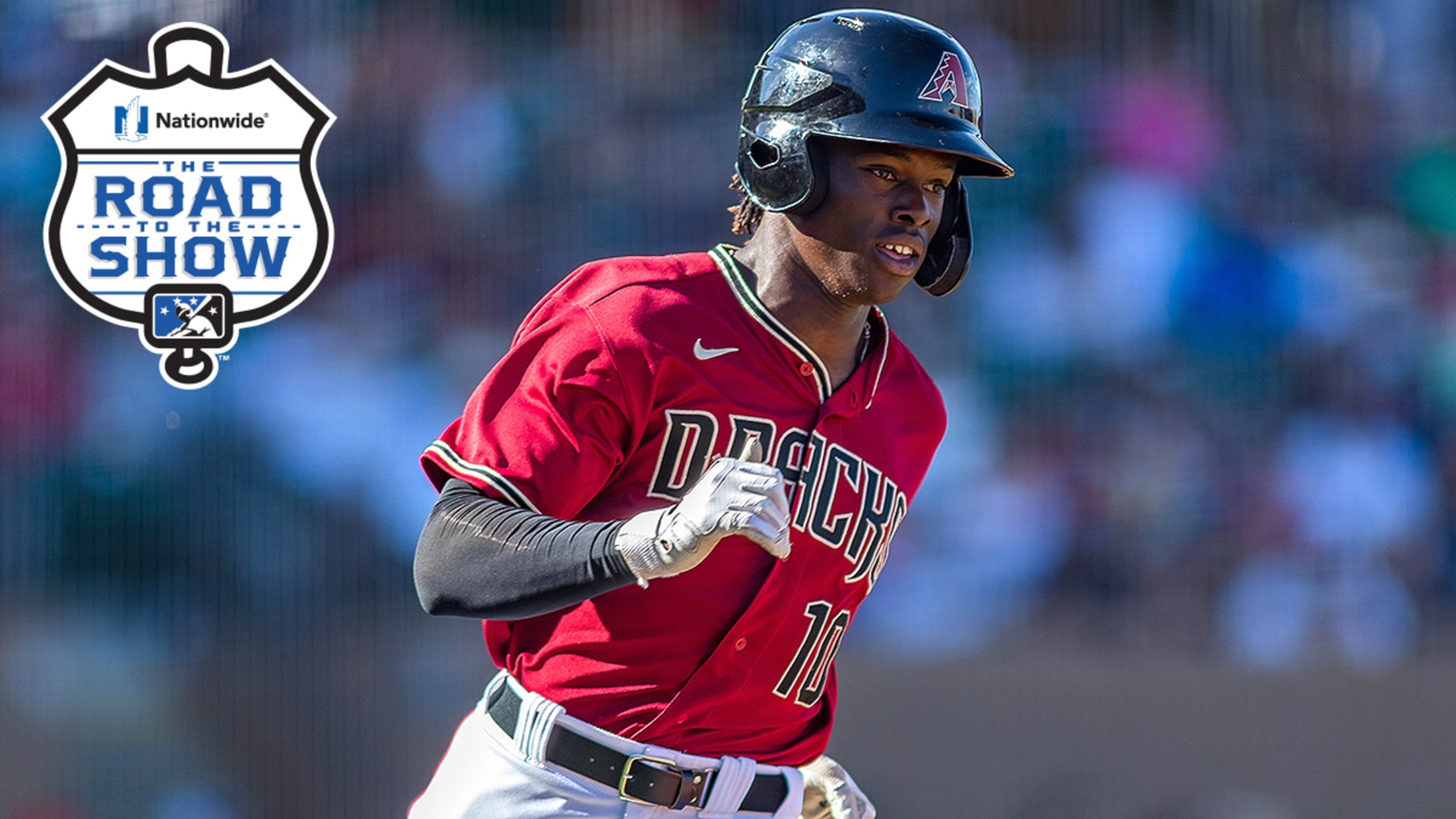 Each week, MiLB.com profiles an elite prospect by chronicling the steps he's taken to reach the brink of realizing his Major League dream. Here's a look at Arizona Diamondbacks outfielder Kristian Robinson. For more player journeys on The Road to The Show, click here.
Toolshed dream lineup: The teenagers
Picking best young prospects position by position entering 2020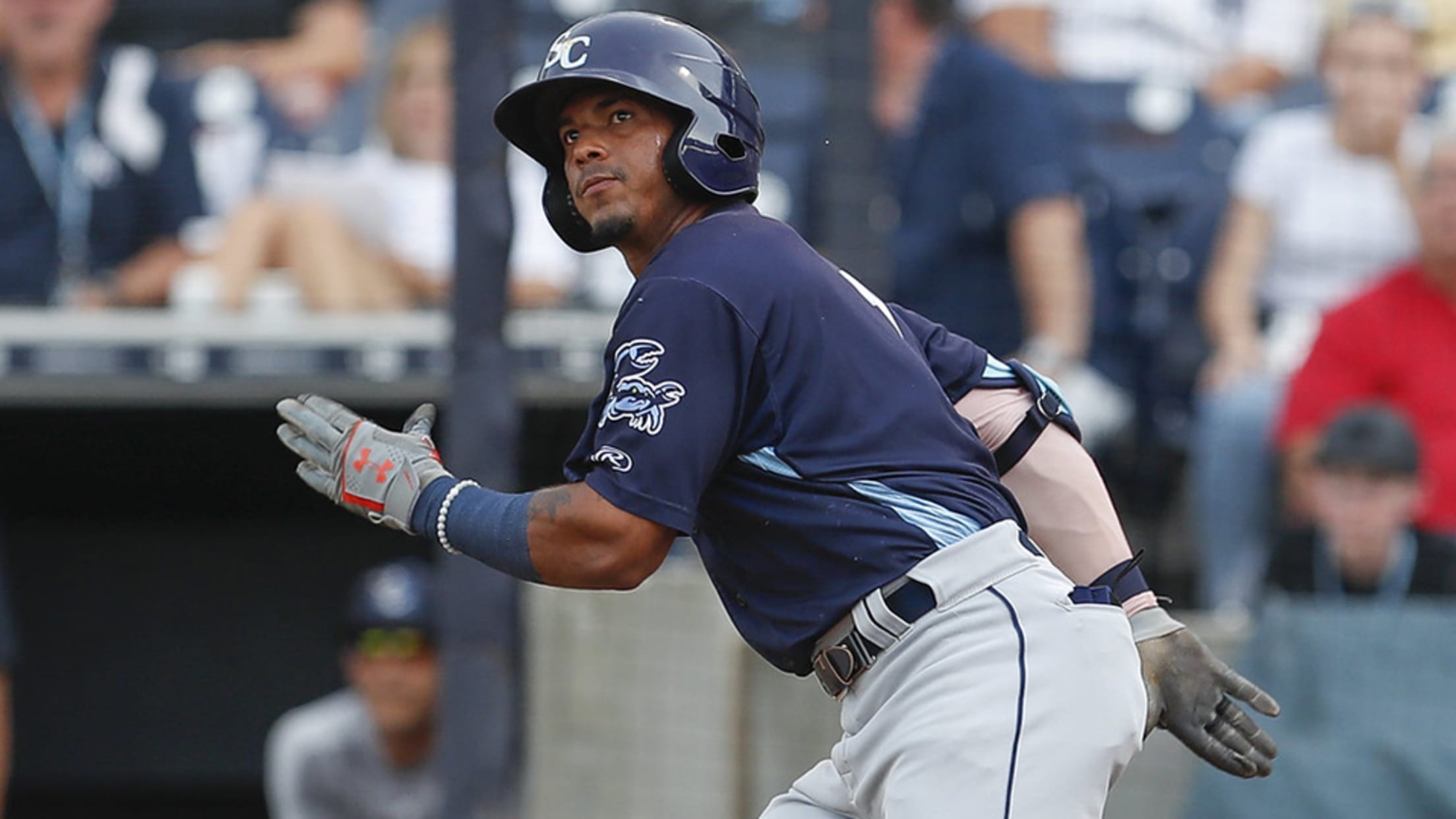 There may be no Minor League Baseball right now. That's not going to stop us from dreaming about lineups.In the coming weeks, Toolshed will craft the best possible prospect lineups, sorted by age groups. This opening edition focuses on teenagers, i.e., those who will be playing at age 17, 18
Farm system rankings: Position players, 20-11
D-backs, Orioles rising up; Pirates, Cardinals continue to excite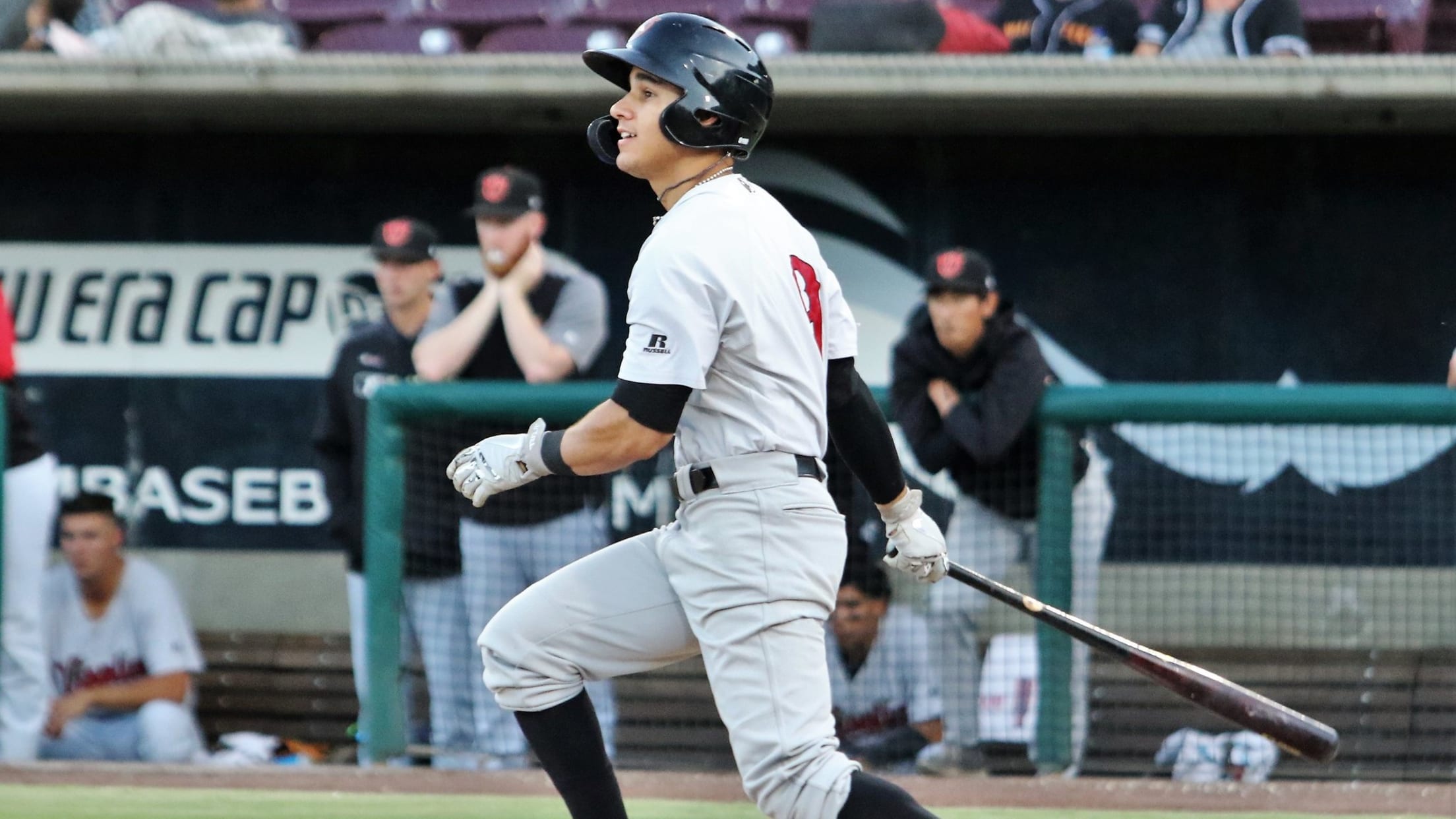 With the 2020 season rapidly approaching, MiLB.com is looking at the state of all 30 farm systems over the next month and ranking them in several different ways. The first installment, broken into three parts, focuses on position players and considers the quality and quantity of top talent in each
Cron, Thomas lead way for talented D-backs
Arizona produces .551 winning percentage, three league titles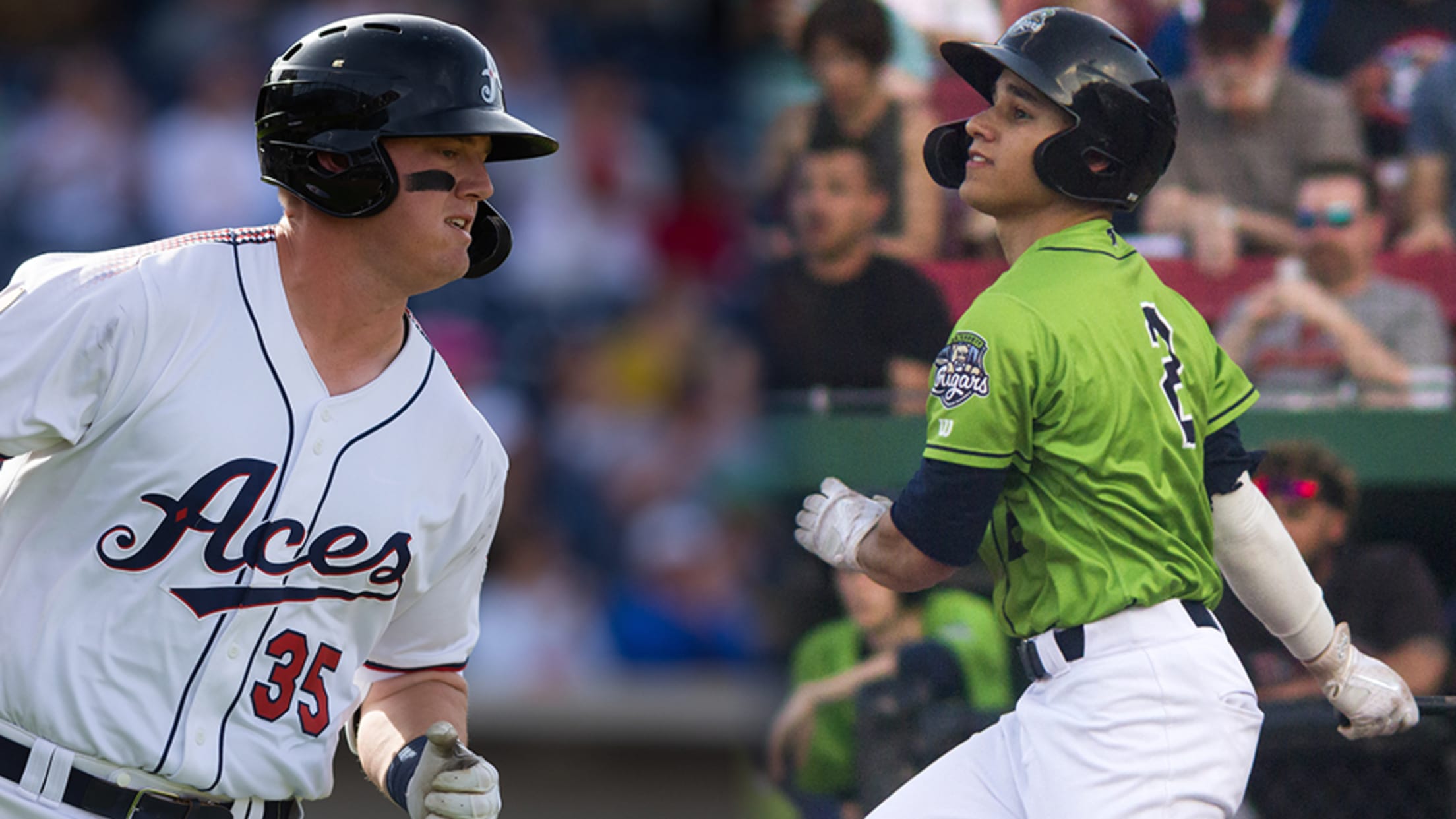 Each offseason, MiLB.com goes position by position across each system and honors the players -- regardless of age or prospect status -- who had the best seasons in their organization. Click here to locate your favorite club.One year after finishing with an impressive .541 organizational winning percentage, the D-backs topped
Head of the Class: Full-season Class A
Jays' Conine flexes muscle; Giants' Corry consistently dominant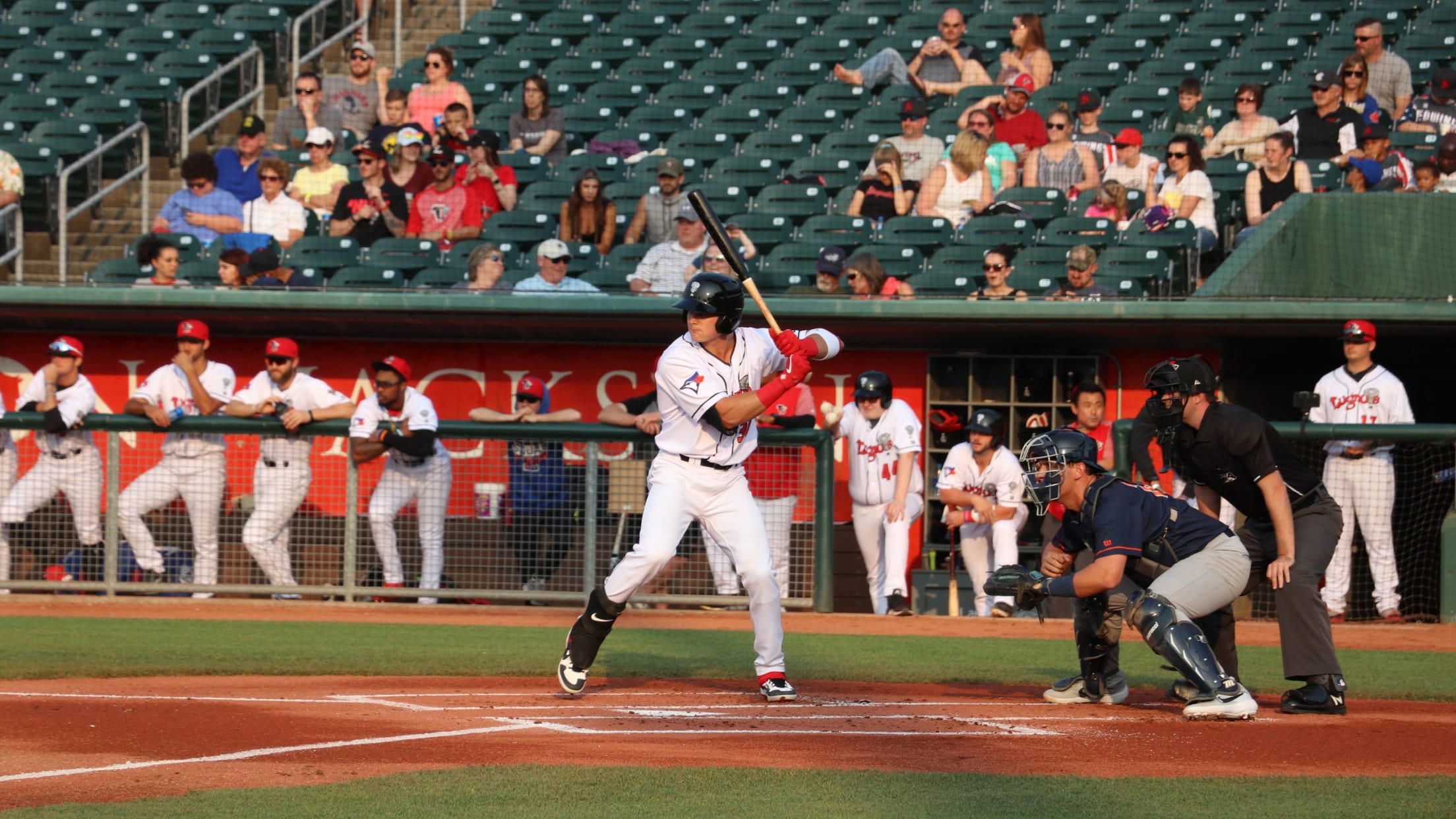 With another Minor League season in the books, members of the MiLB.com staff are looking back at some of the most notable performers from the 2019 campaign for each level. We looked at Triple-A, Double-A, Class A Advanced, Class A Short Season and Rookie Advanced. Here, we turn our attention to the
The Gruesome Twosome
Tristin English and Kristian Robinson provide offense in series win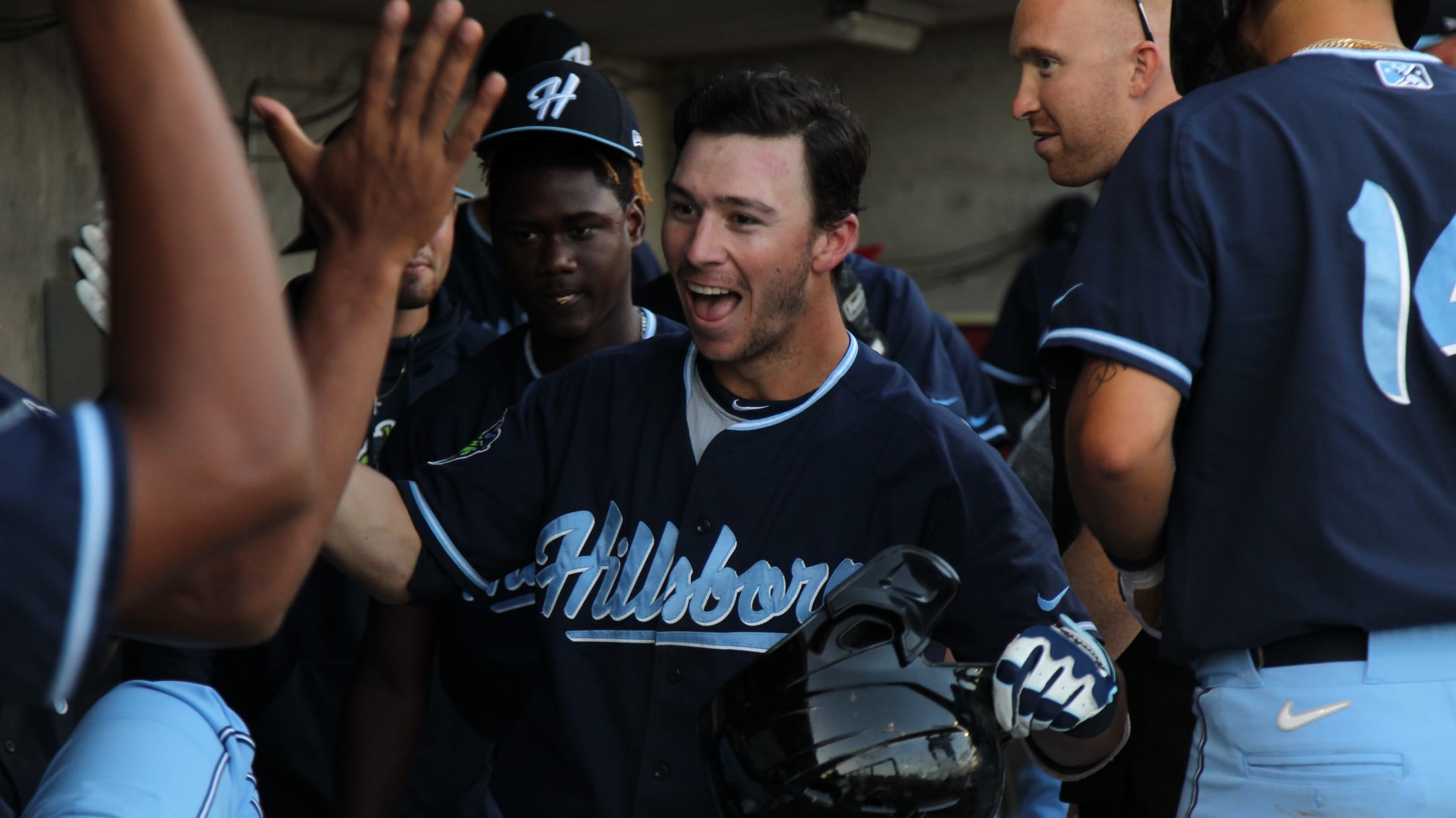 Hillsboro sent 1st rounder Drey Jameson to the mound to oppose Jorge Benitez of Everett. Jameson recorded one out and gave up a run before he was lifted in favor of Erin Baldwin. Baldwin thwarted the threat and added a solid inning and a third of shutout relief ball.  
D-backs' Robinson leads NWL All-Stars
No. 93 overall prospect has been a force for Hillsboro at just 18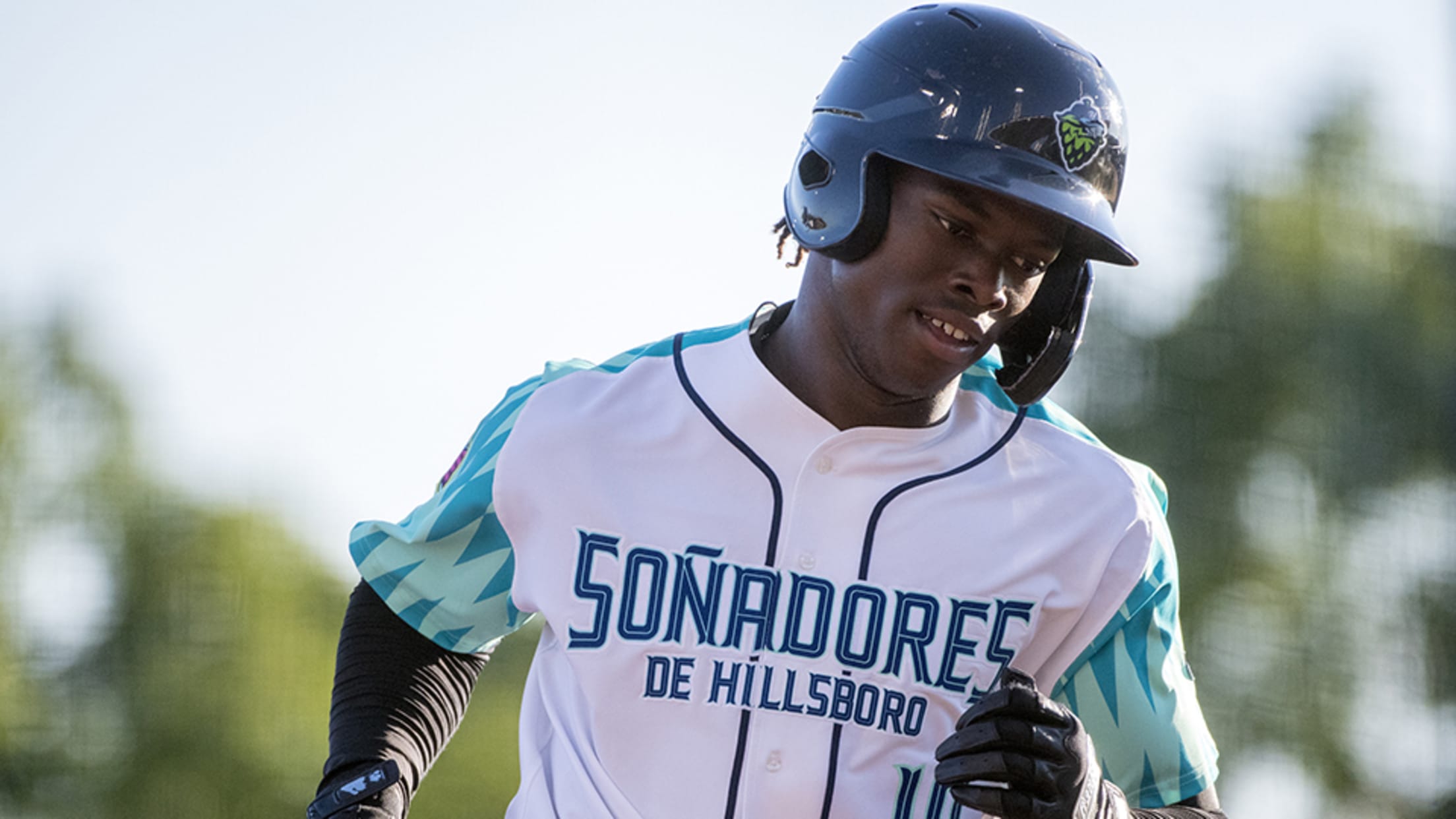 Kristian Robinson's big season has already pushed him into MLB.com's Top-100 prospect ranking. Now, it's earned him an All-Star spot as well.The No. 93 overall prospect highlights the 2019 Northwest League All-Star roster released by the Class A Short Season circuit Wednesday afternoon. The Hillsboro outfielder will lead an NWL
Kristian Robinson's Favorite Hillsboro Hops Hats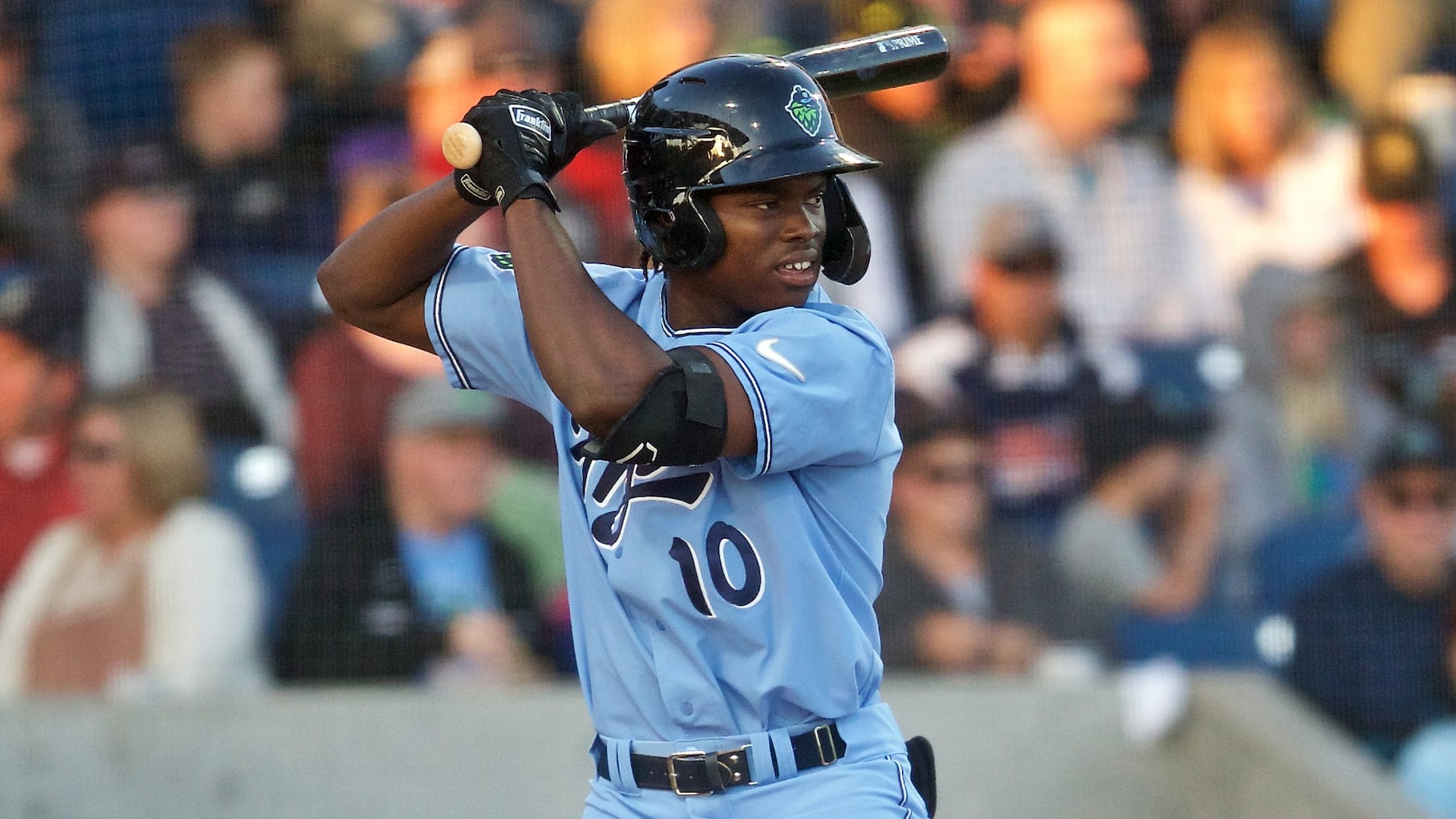 The Hillsboro Hops have been lucky enough to have 18 year old phenom Kristian Robinson on their team this season. Robinson has been a monster for the Hops by hitting long towering home runs on a regular basis. He has also become a fan favorite in his time with the
Deyni, Magnificent.
Combined Shutout from Holton, Olivero gives Hops 3-0 Win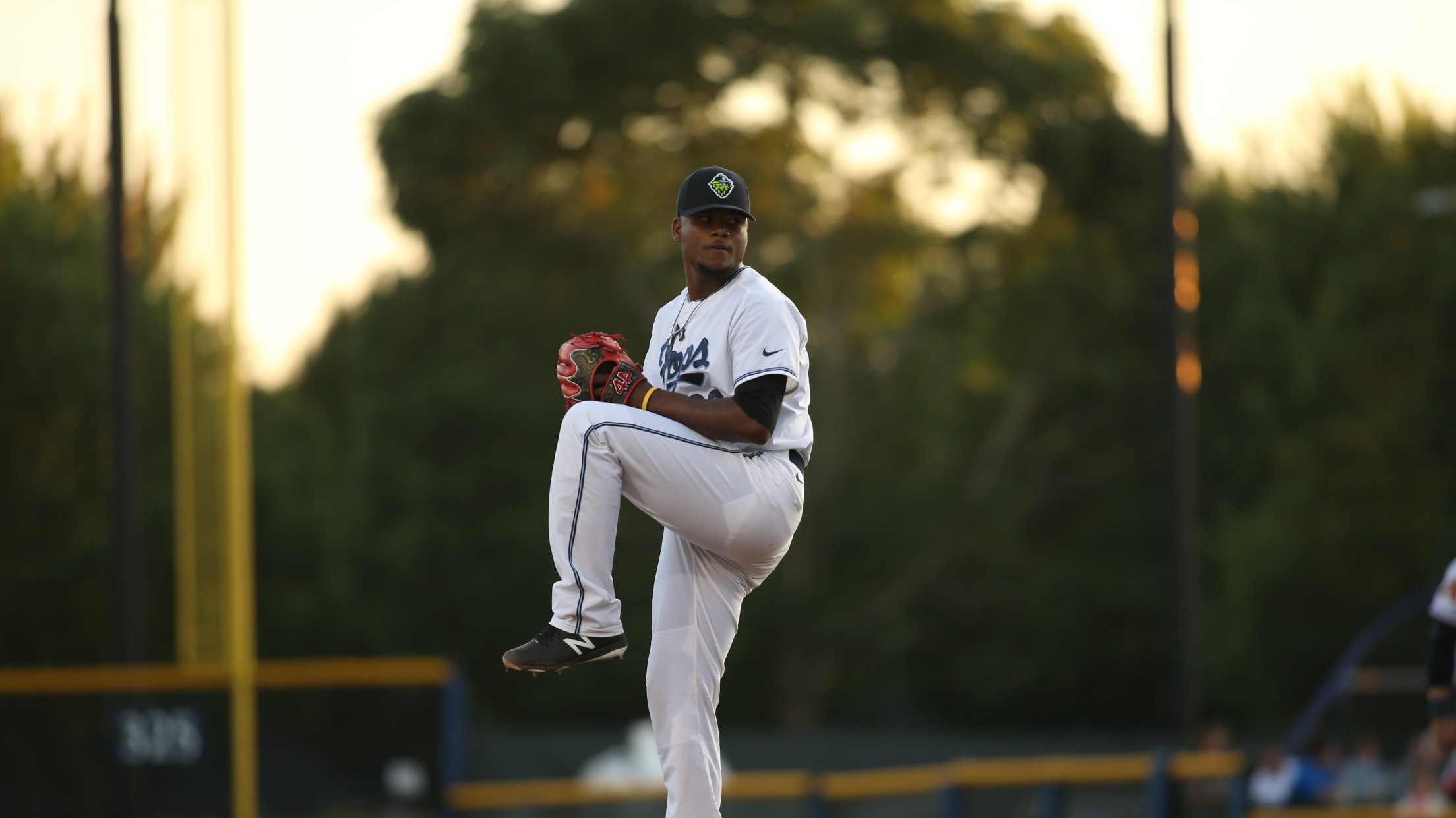 The Hillsboro Hops sent left hander Tyler Holton to the mound. Holton, a 2018 draft selection from Florida State University, dominated over four innings of work punching out five hitters and scattering two hits. His counterpart for the night, Juan Then, was equally impressive. Then punched three hitters over three
Prospect Roundup: Games of July 24
Cards' Carlson continues to hit, Hjelle racks up zeros for Giants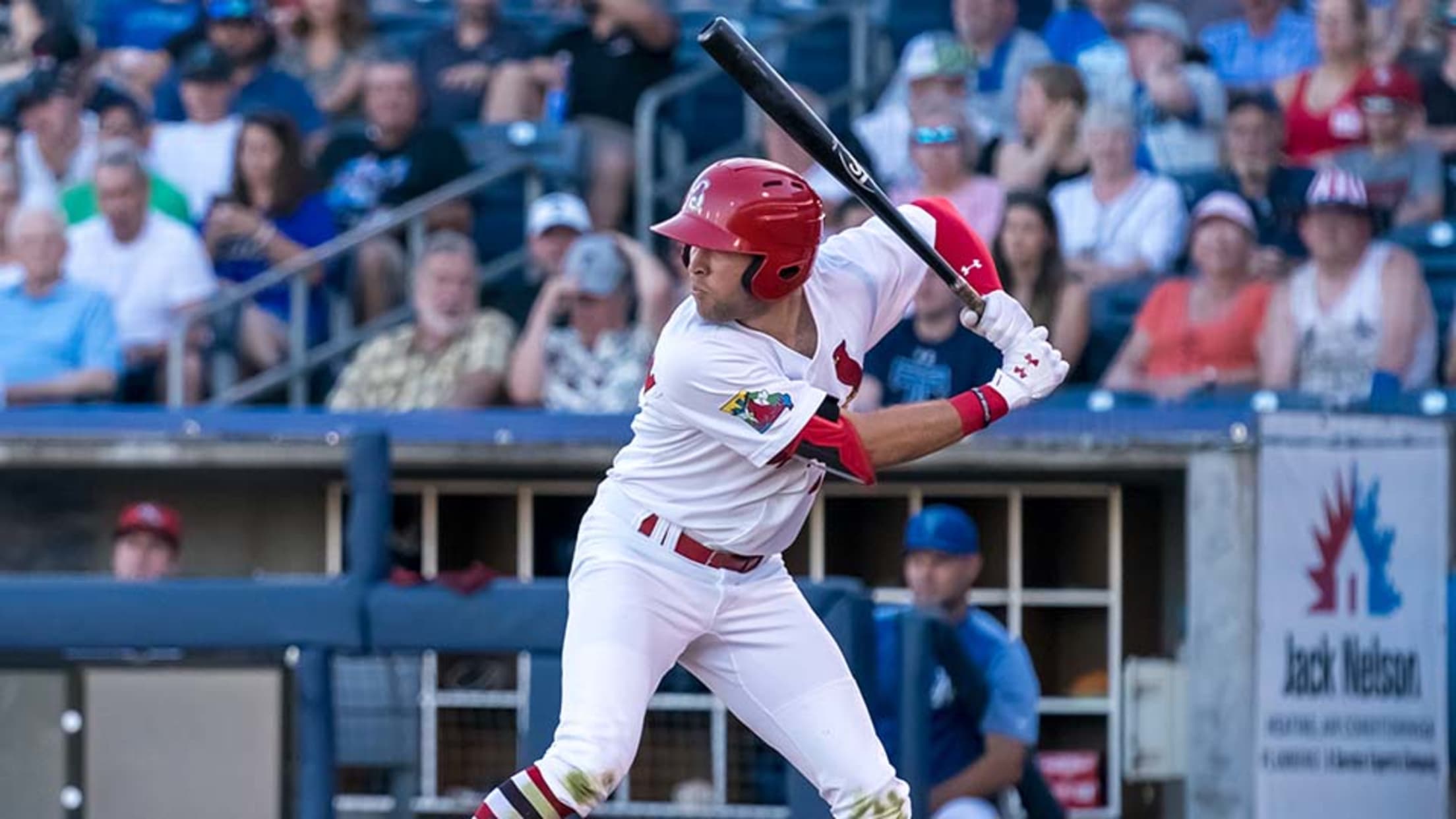 Cardinals OF Dylan Carlson, Double-A Springfield: 3-for-4, 2B, BB, 3 R -- St. Louis' second-ranked prospect continues to make noise at the top of Springfield's lineup. Carlson reached safely four times and scored three runs to put to bed a 1-for-13 skid over his previous three games. The 2019 Texas League
Kristian Robinson, Astronaut
Hops down Salem 4-1 Behind Robinson's Monster blast.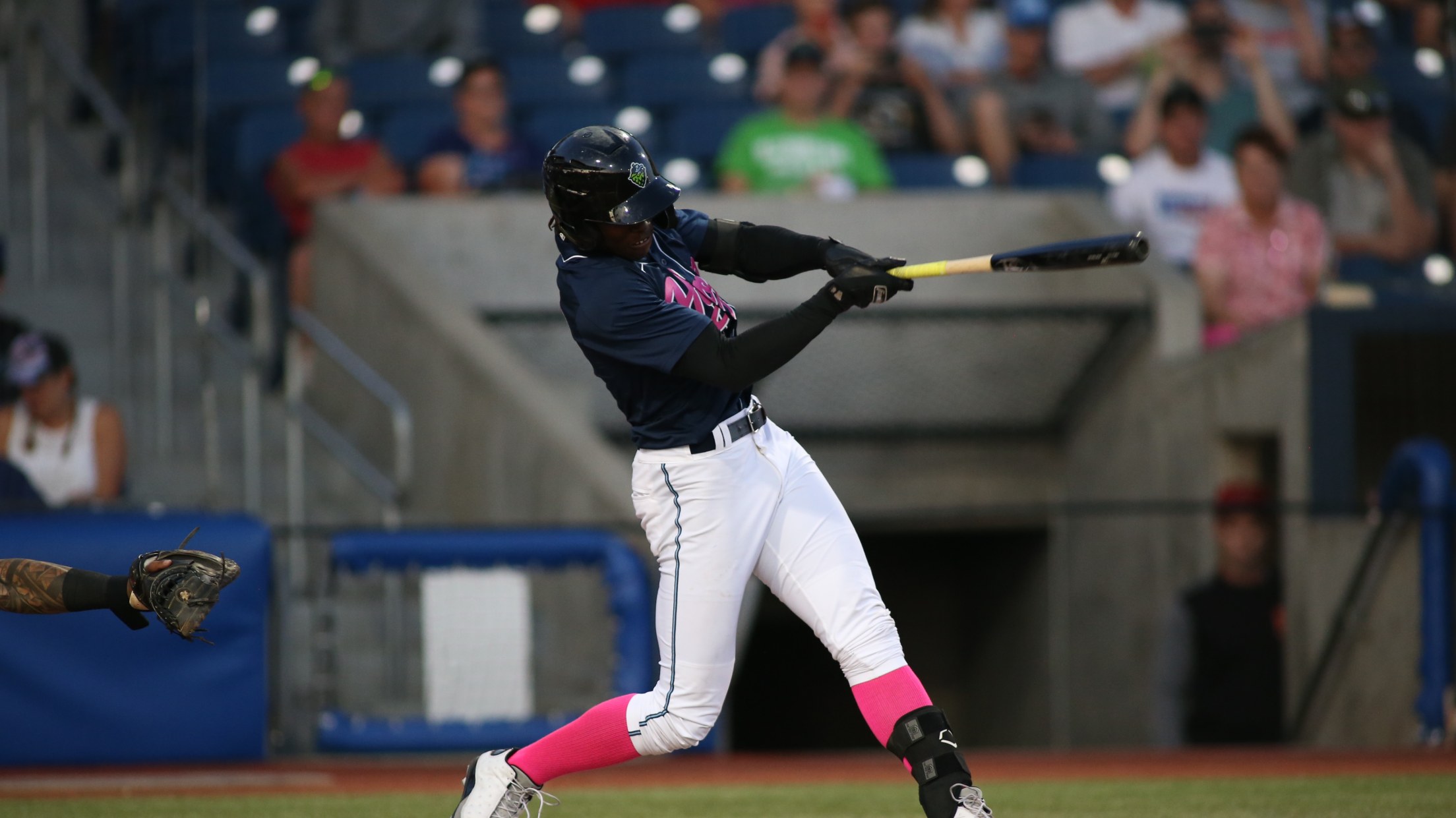 Florida State Seminole and 2018 ninth round selection of the Arizona Diamondbacks Tyler Holton made his Ron Tonkin Field debut. Holton missed 2018 with Tommy John surgery and has been working his way back since. The lefty contested Salem-Keizer right-hander Conner Nurse.  
Robinson Drives in Four, Leads Hops Past Volcanoes
Hillsboro defeats Salem-Keizer 5-4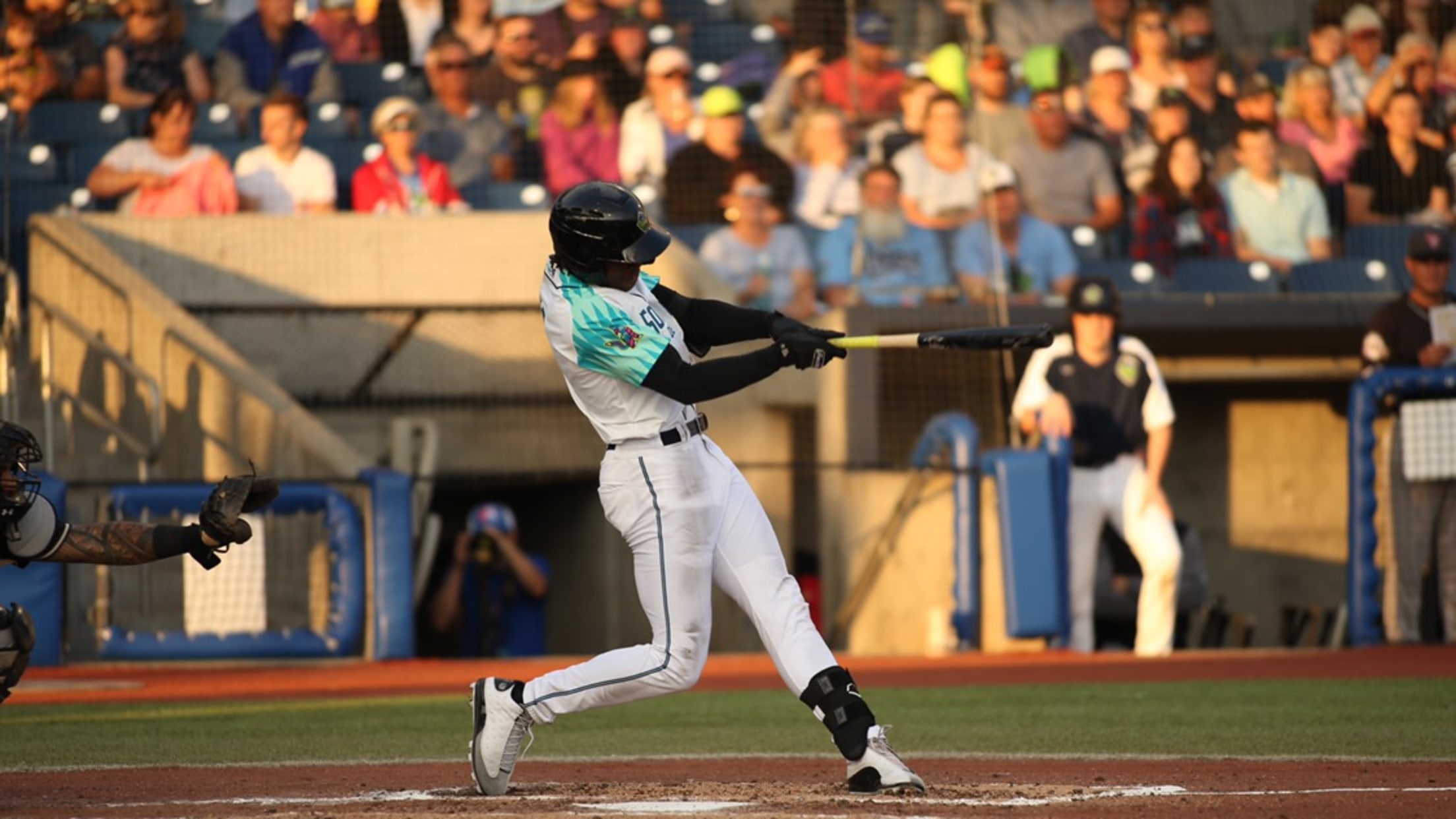 The Hillsboro Hops kicked of the second half with a thrilling 5-4 victory against the Salem-Keizer Volcanoes. With his family in town from the Bahamas, Kristian Robinson drove in four runs and hammered his third home run in the last four games, continuing his brilliant season.  Tommy Henry started for the
Leyton Delivers, Robinson Homers Again!
Hillsboro defeats Eugene 5-2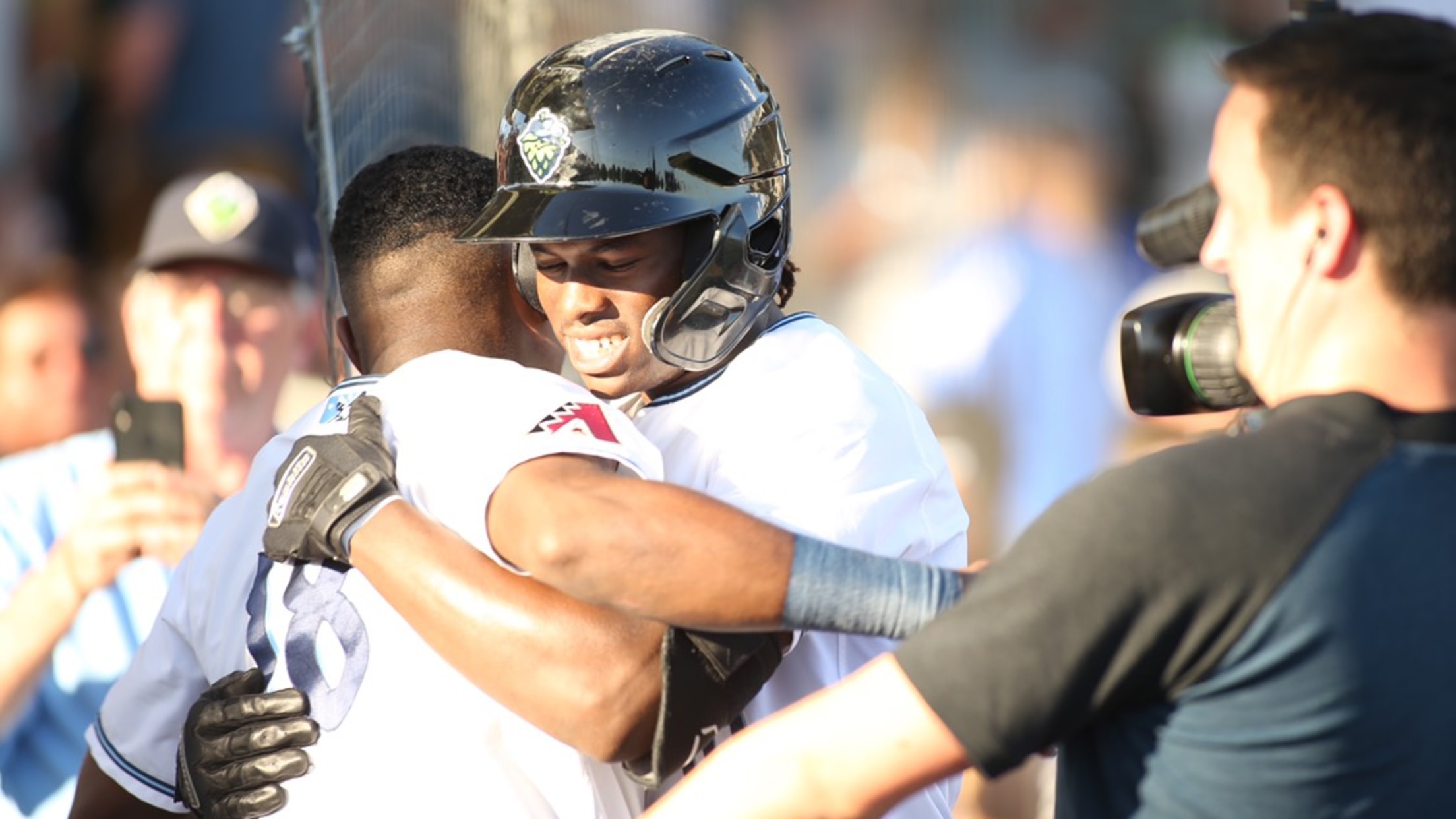 The Hillsboro Hops defeated the Eugene Emeralds 5-2 in game two of the series at Ron Tonkin Field. The Ems led for most of the game, but the Hops prevailed with late inning rallies in the seventh and eighth inning. The Salem-Keizer Volcanoes also won, which clinched the first half
Kristian 'Robs' Eugene, Soñadores win 2-1
Robinson's Early Two Run Tater Difference Maker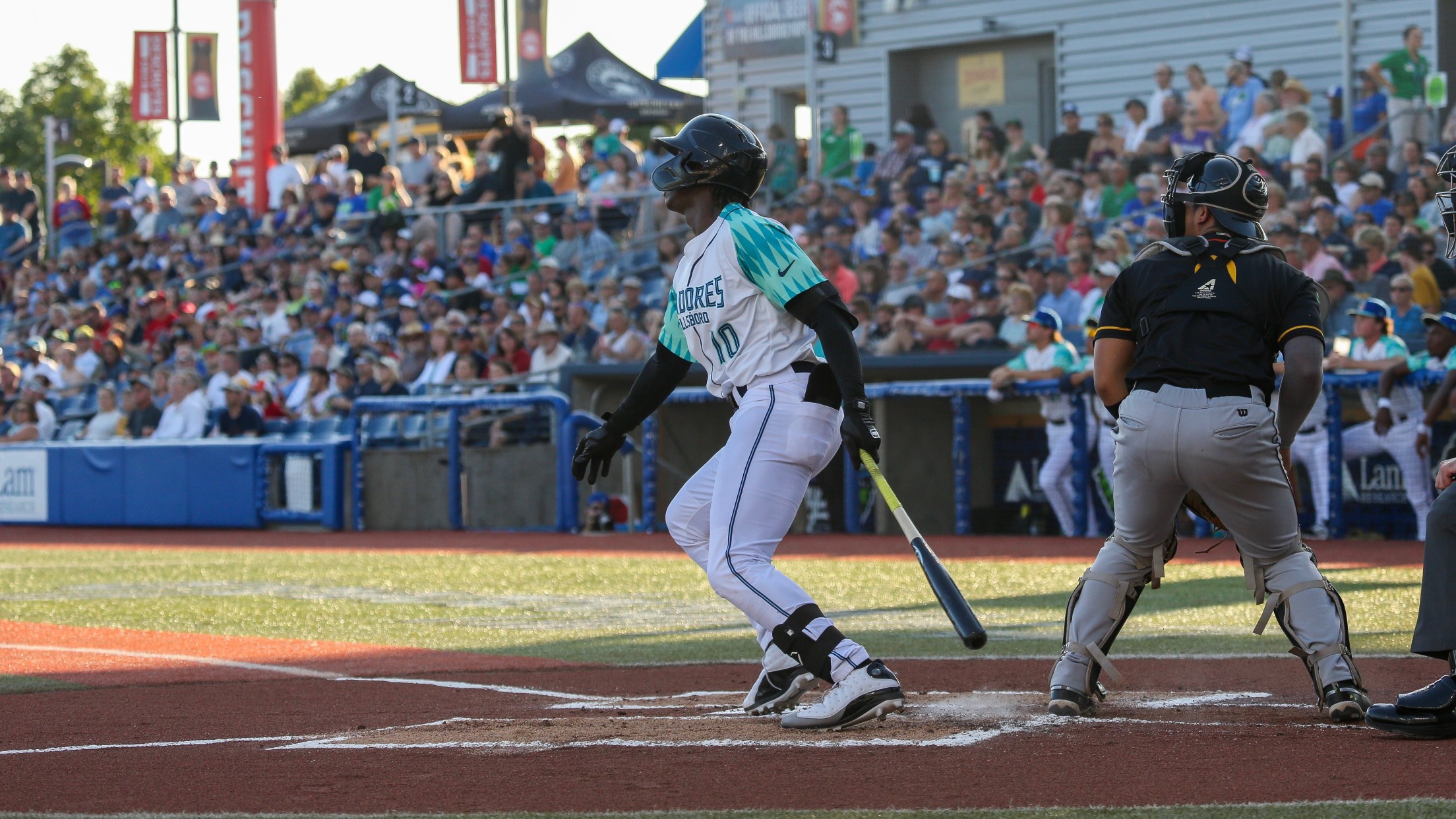 An early tip of the cap to both teams bullpens, as both Eugene and Hillsboro's bullpen threw a combined ten frames of shutout baseball. The two teams played in a special game tonight as both teams wore their Copa de la Diversión uniforms. For more information on the league wide
Prospect Roundup: Games of July 12
D-backs' Robinson collects four hits; Jays' Smith homers twice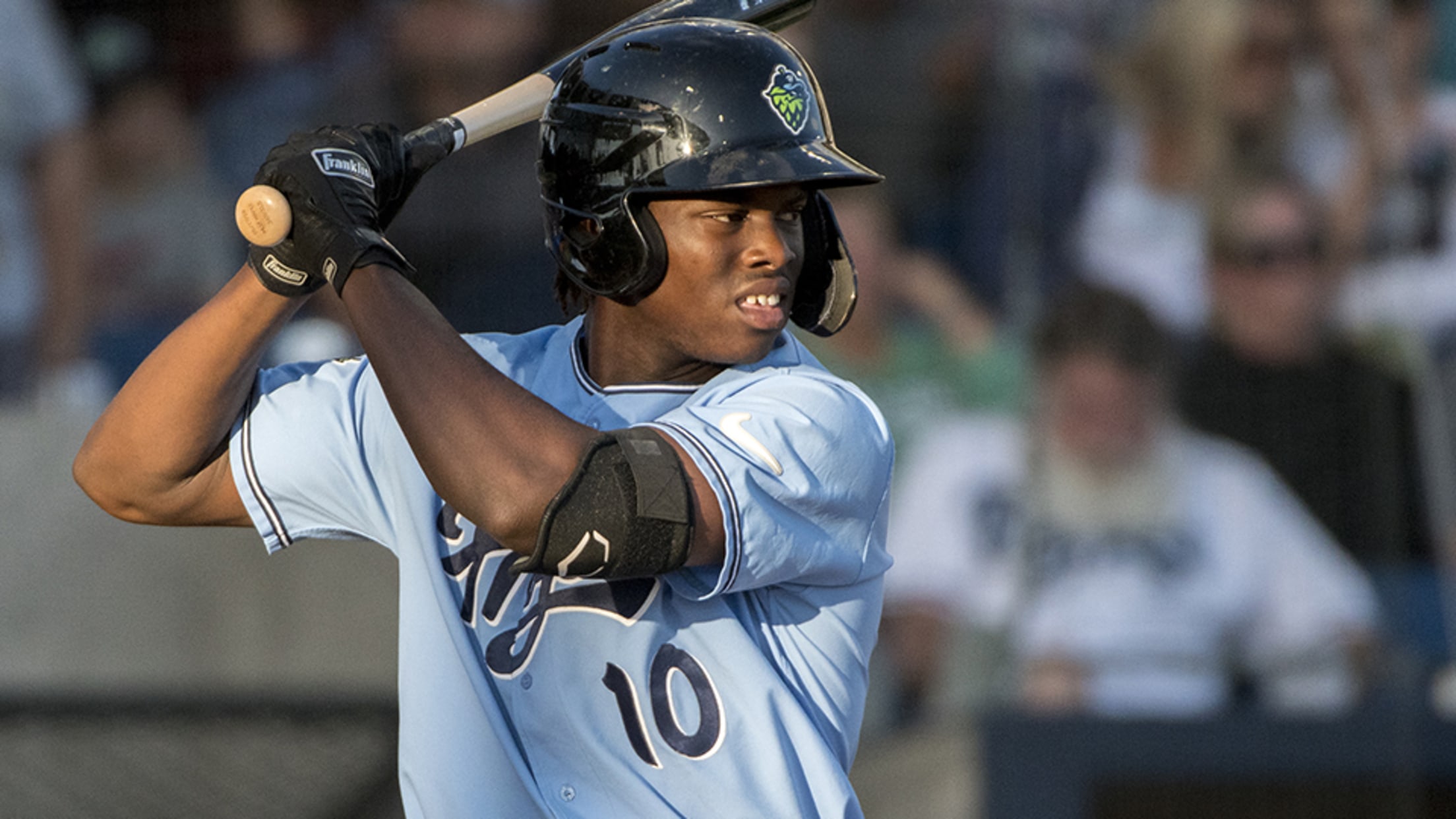 D-backs OF Kristian Robinson, Class A Short Season Hillsboro: 4-for-4, 2B, 4 RBI, 2 R, BB -- Arizona's No. 5 prospect recorded his first career four-hit game and matched his personal best with four RBIs in the Hops' 12-3 win at Boise. Robinson doubled home a pair of runs in the
Robinson, Marriaga Lead Hops Rout in Boise
Hillsboro scores 11 in first two innings, win 12-3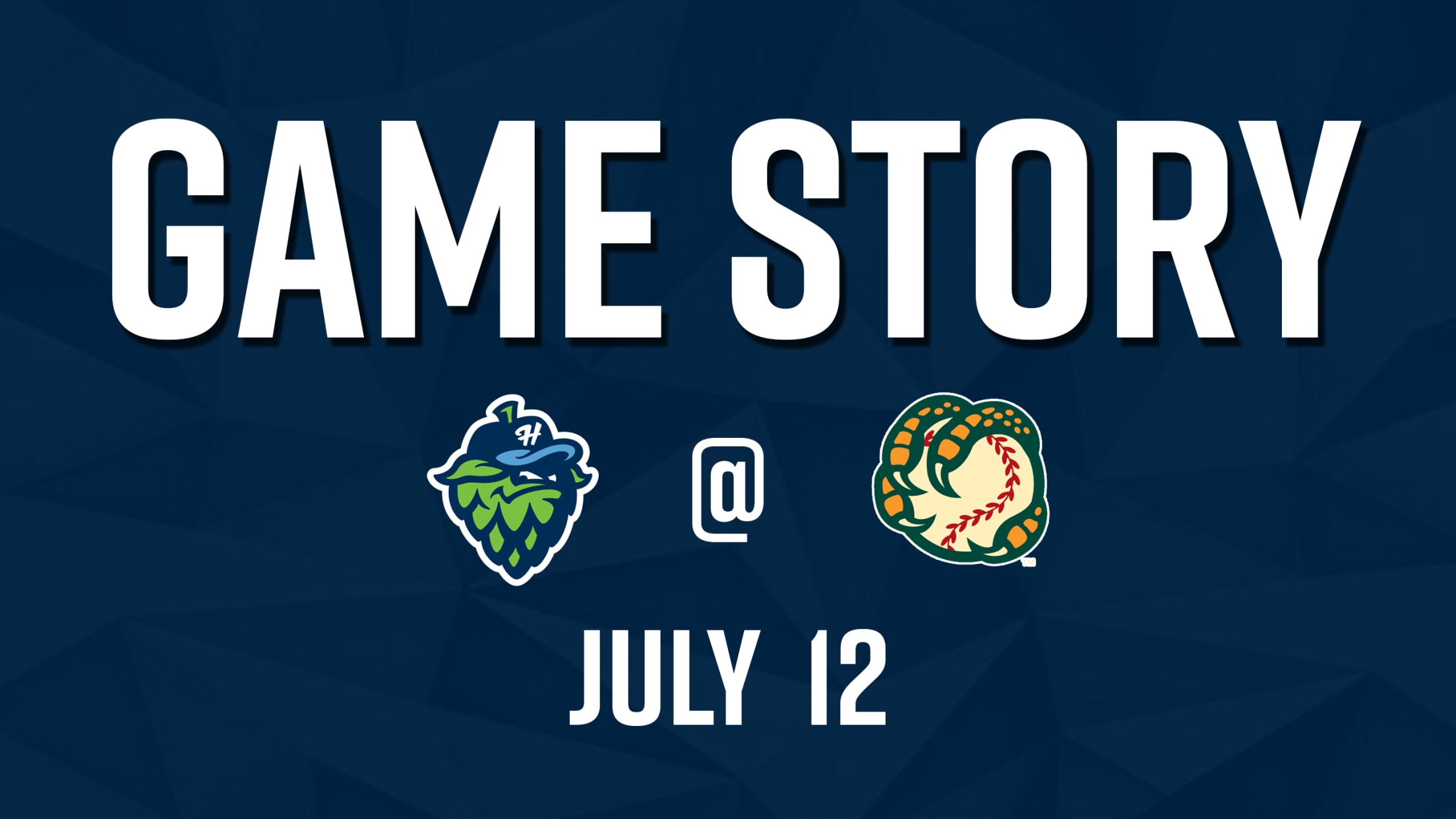 BOISE, IDAHO --- Kristian Robinson and Jesus Marriaga each knocked home four runs as the Hillsboro Hops scored 11 times in the first two frames on the way to a 12-3 win on Friday night at Memorial Stadium. Hillsboro (18-10) remains one game behind first-place Salem-Keizer in the South Division,
Hillsboro Hops end Homestand on a Happy Note
Big days from Robinson, English drive offense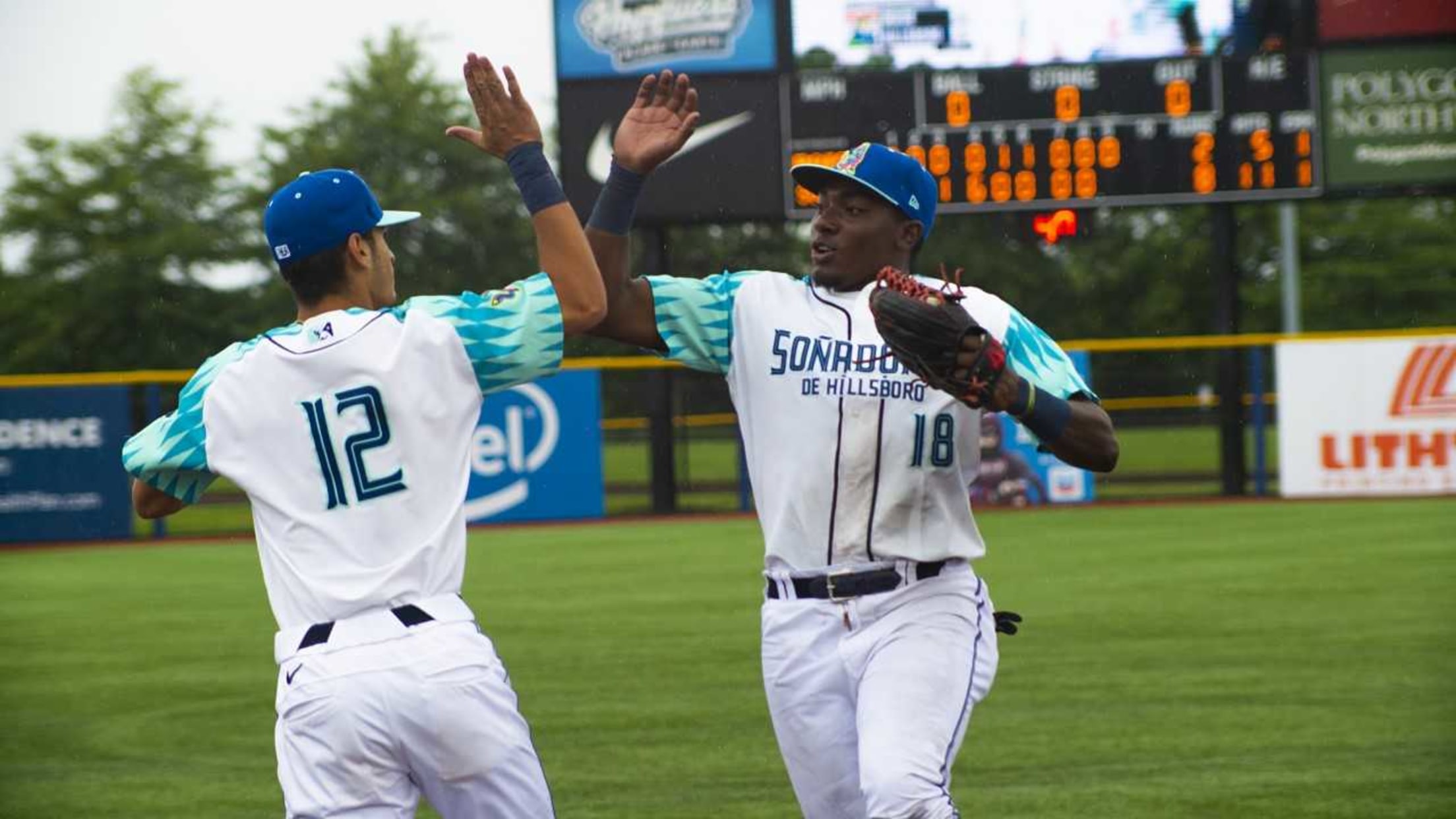 Hillsboro sent their leading man Luis Frias to the mound looking to right the ship, and he did just that. Frias had his nasty stuff again tonight, as he punched out nine guys over four and two thirds innings. He allowed only one run to score scattering three hits. Frias'
Spokane Completes Sweep in Hillsboro
Indians' enormous fifth inning sinks Hops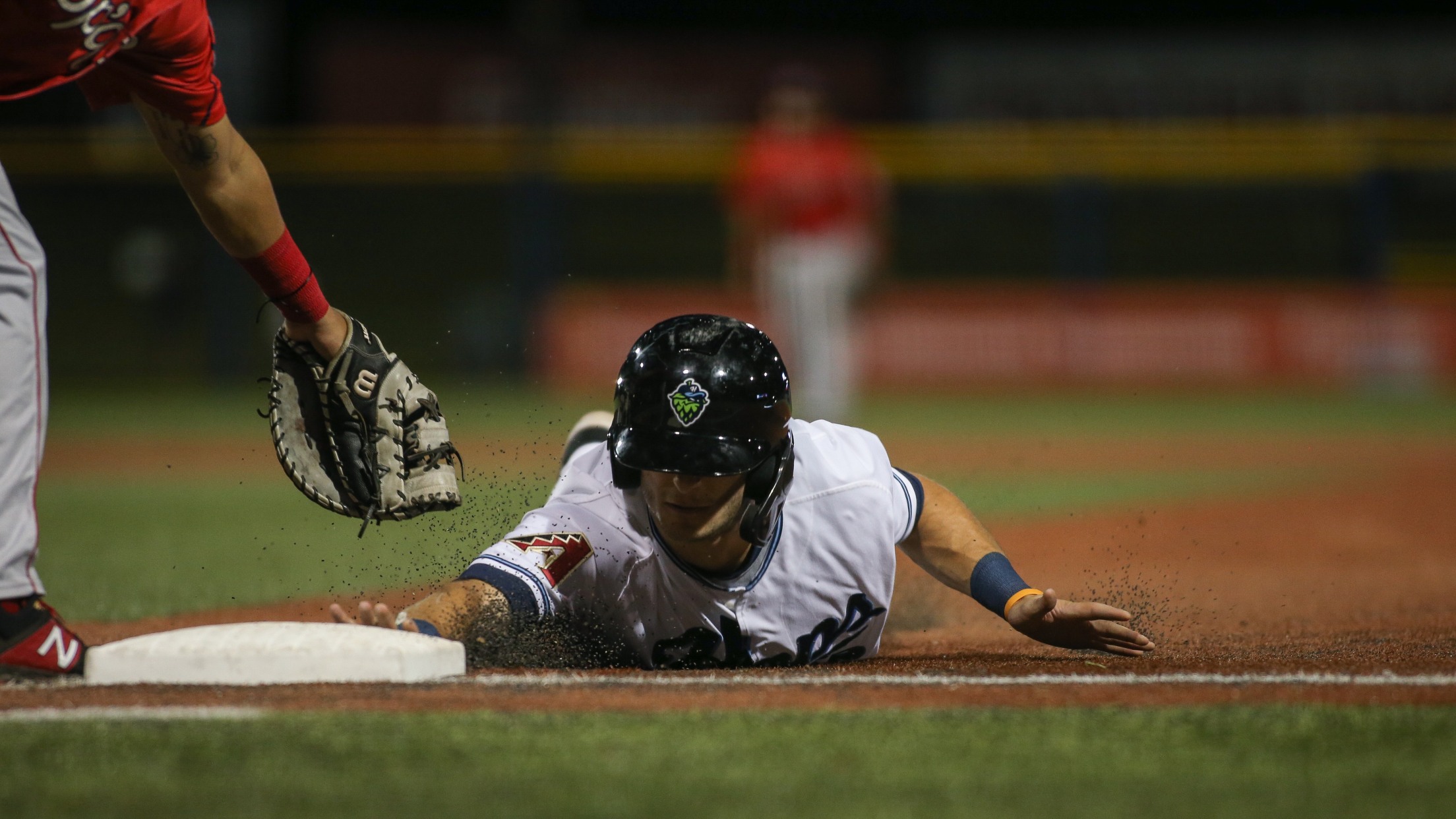 It was the curse of the odd-innings for the Hops tonight, as Spokane scored in the first, third, fifth, and seventh innings to sink Hillsboro.  
Back-to-Back Sweeps
Hillsboro wins sixth consecutive game heading into Independence Day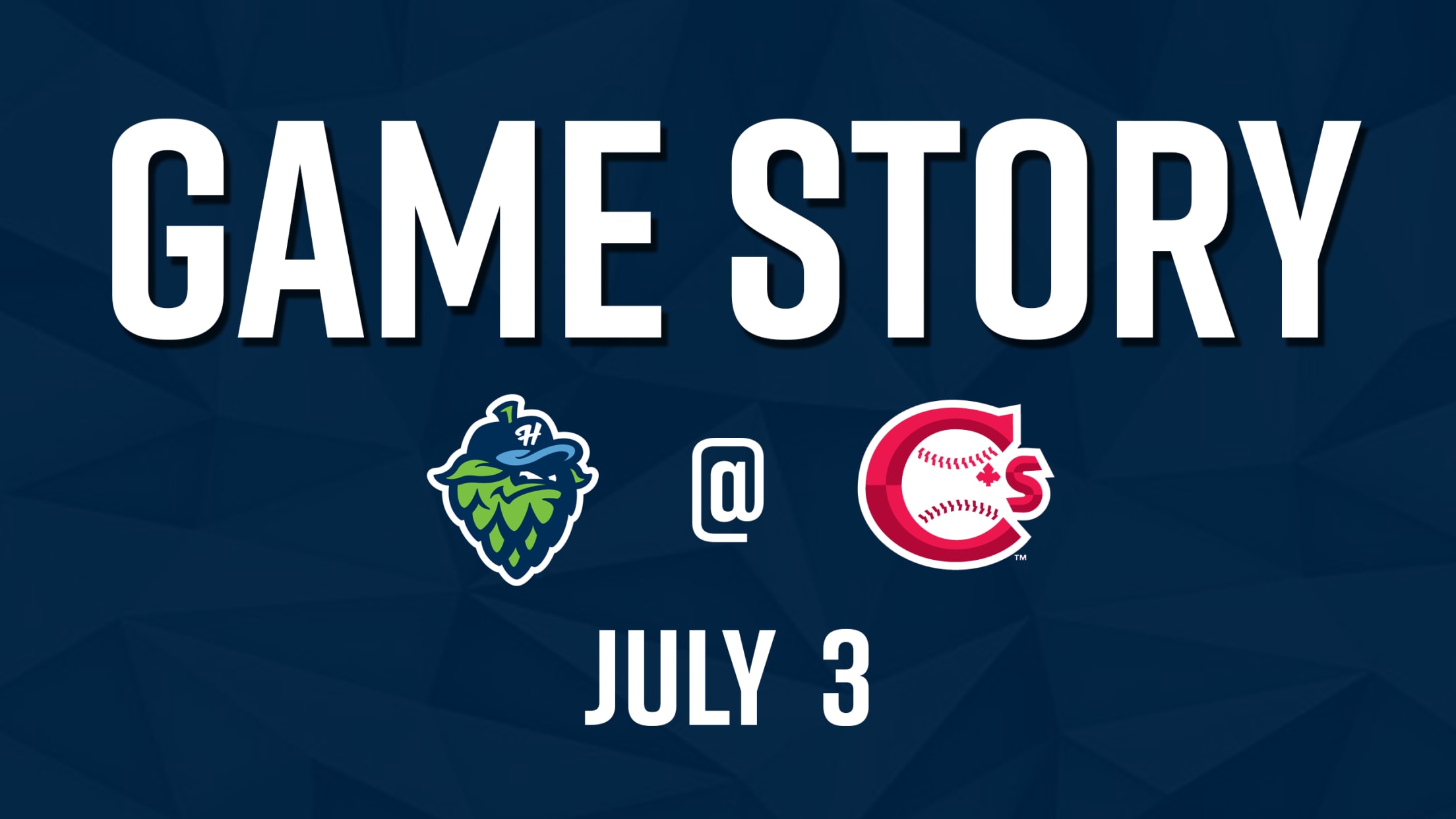 The Hillboro Hops defeated the Vacouver Canadians 6-0 on Wednesday afternoon north of the border, improving their record to a Northwest League-leading 14-6. The Hops have now claimed back-to-back series sweeps, good for six wins in a row.Hillboro's pitching was yet again brilliant, led by starter Deyni Olivero who tossed
Sloppy Hops Fall 5-3 at Salem-Keizer
Volcanoes score four late runs to pull back into first-place tie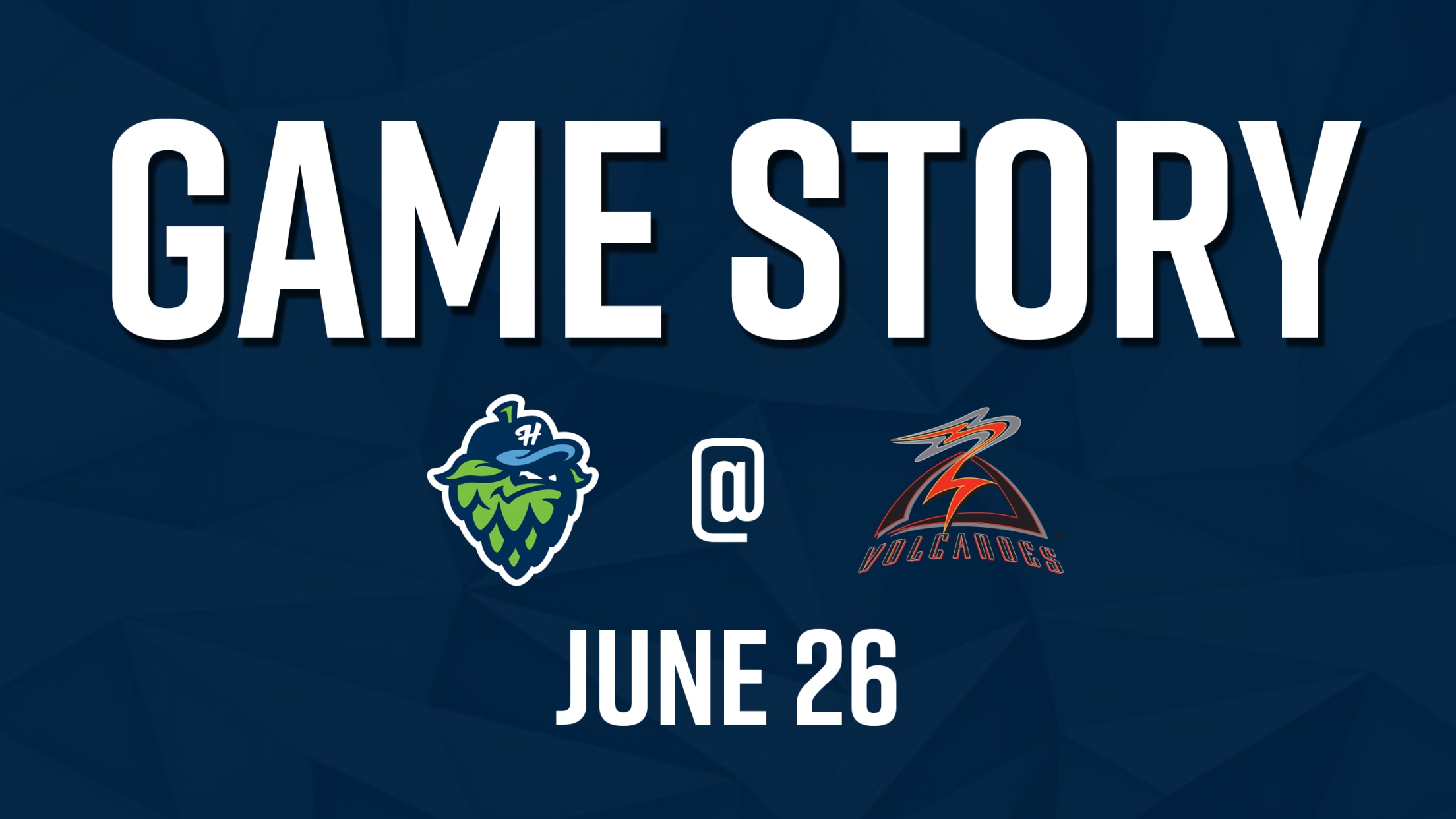 KEIZER, ORE. --- Salem-Keizer left fielder Harrison Freed made his Northwest League debut a memorable one on Wednesday night at Volcanoes Stadium, lining a two-run home run to tie the game 3-3 in the bottom of the sixth. The Volcanoes would go on to beat the Hillsboro Hops 5-3 in
NWL notes: Robinson realizing his potential
D-backs' No. 5 prospect hopes to inspire other Bahamian athletes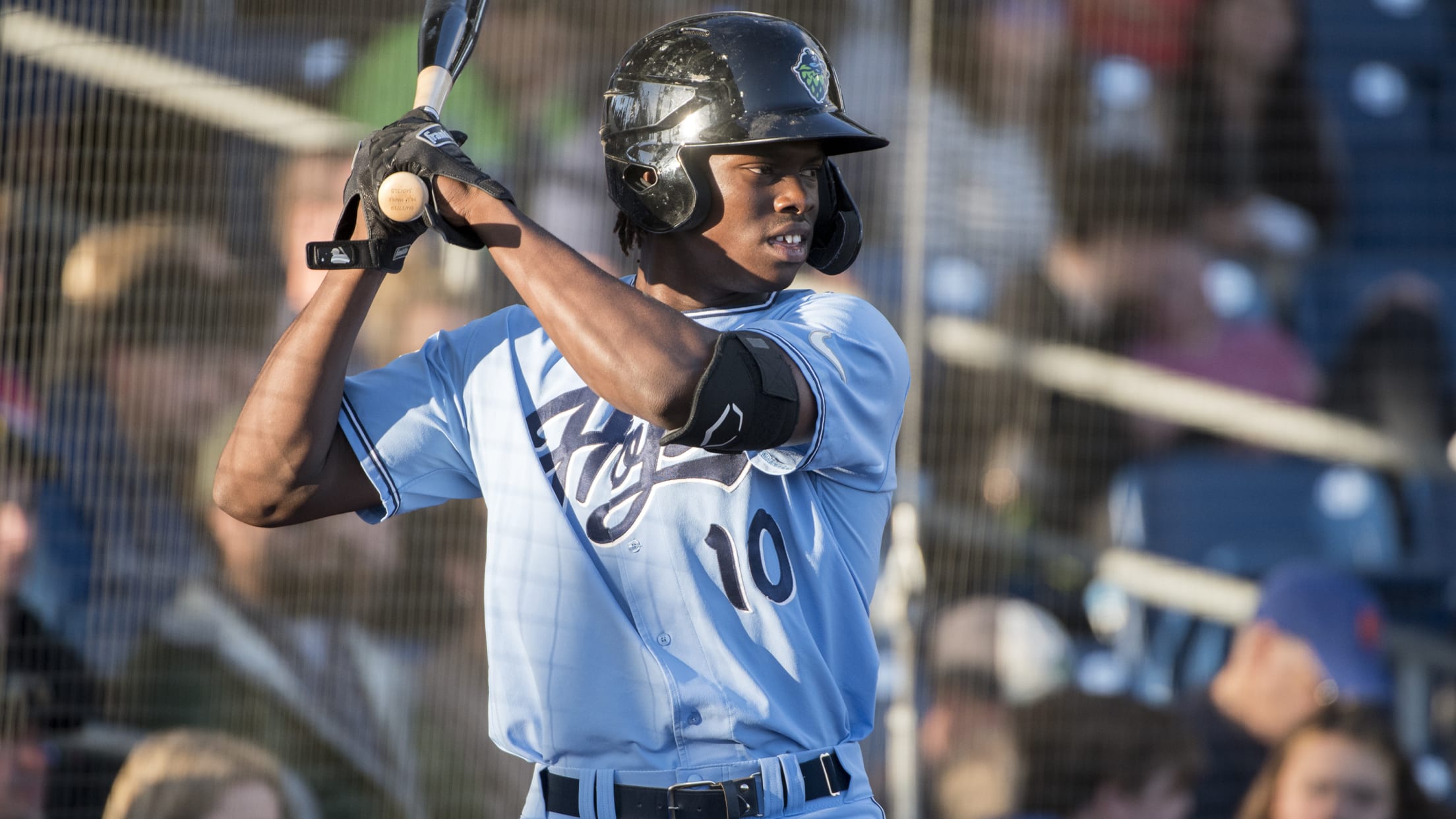 Kristian Robinson's baseball epiphany didn't happen after a home run or a great defensive play in the outfield. Instead, it took place off the field during a tournament in Florida. The 18-year-old outfielder describes it as "a funny story," one that took place when one of his coaches called an
Hops Seize 1st Place with 7-0 Win at Salem-Keizer
3rd shutout of season highlighted by Robinson & January HRs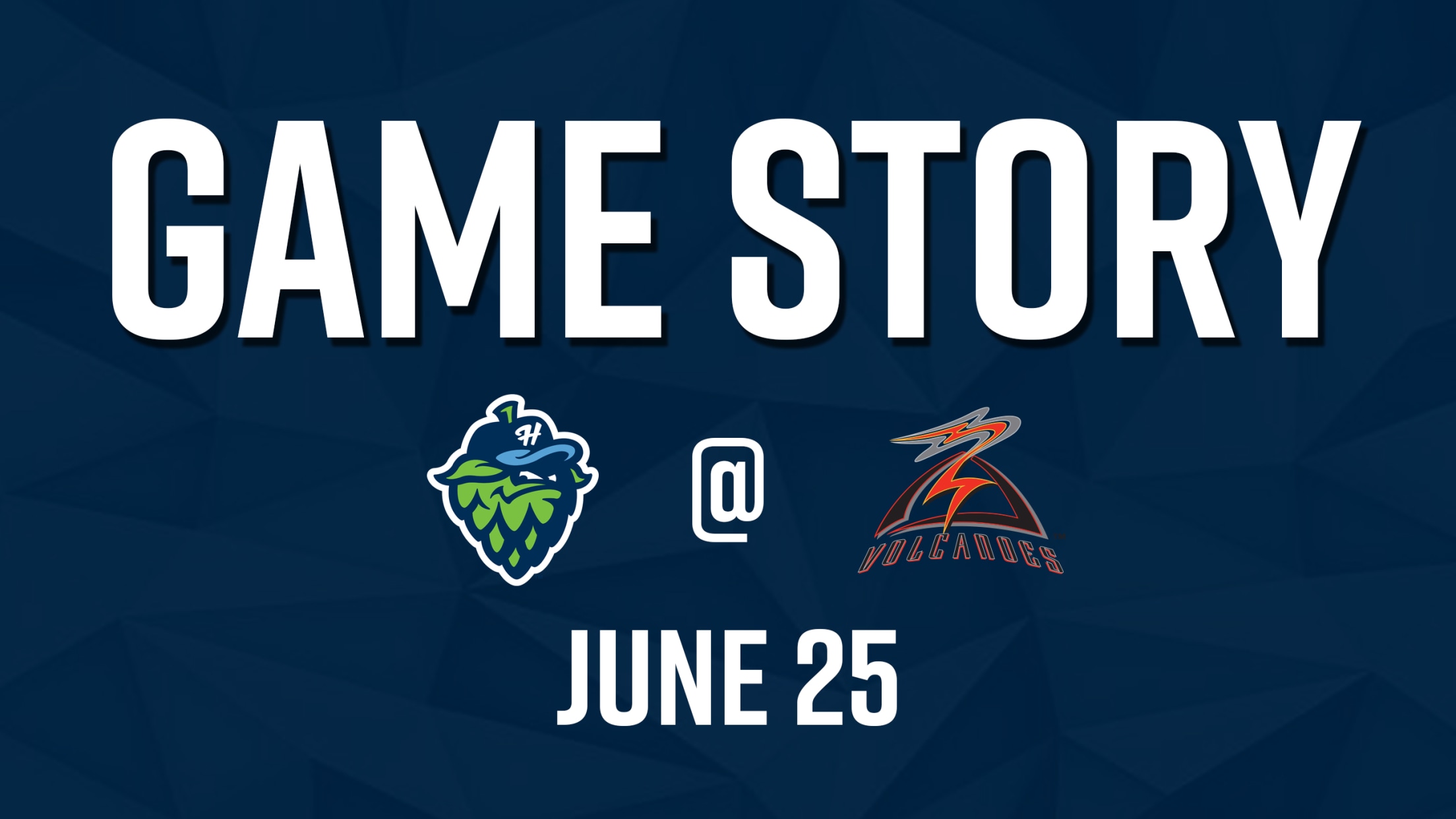 KEIZER, ORE. --- Michel Gelabert, Franklyn Soriano and Justin Garcia combined on a two-hit shutout on Tuesday night at Volcanoes Stadium in Keizer. Their efforts, along with home runs by Kristian Robinson and Ryan January, led the Hops to a 7-0 win over the Salem-Keizer Volcanoes --- and alone into
13 Runs Lead Hops to Series Win
Hillsboro wins their third game in a row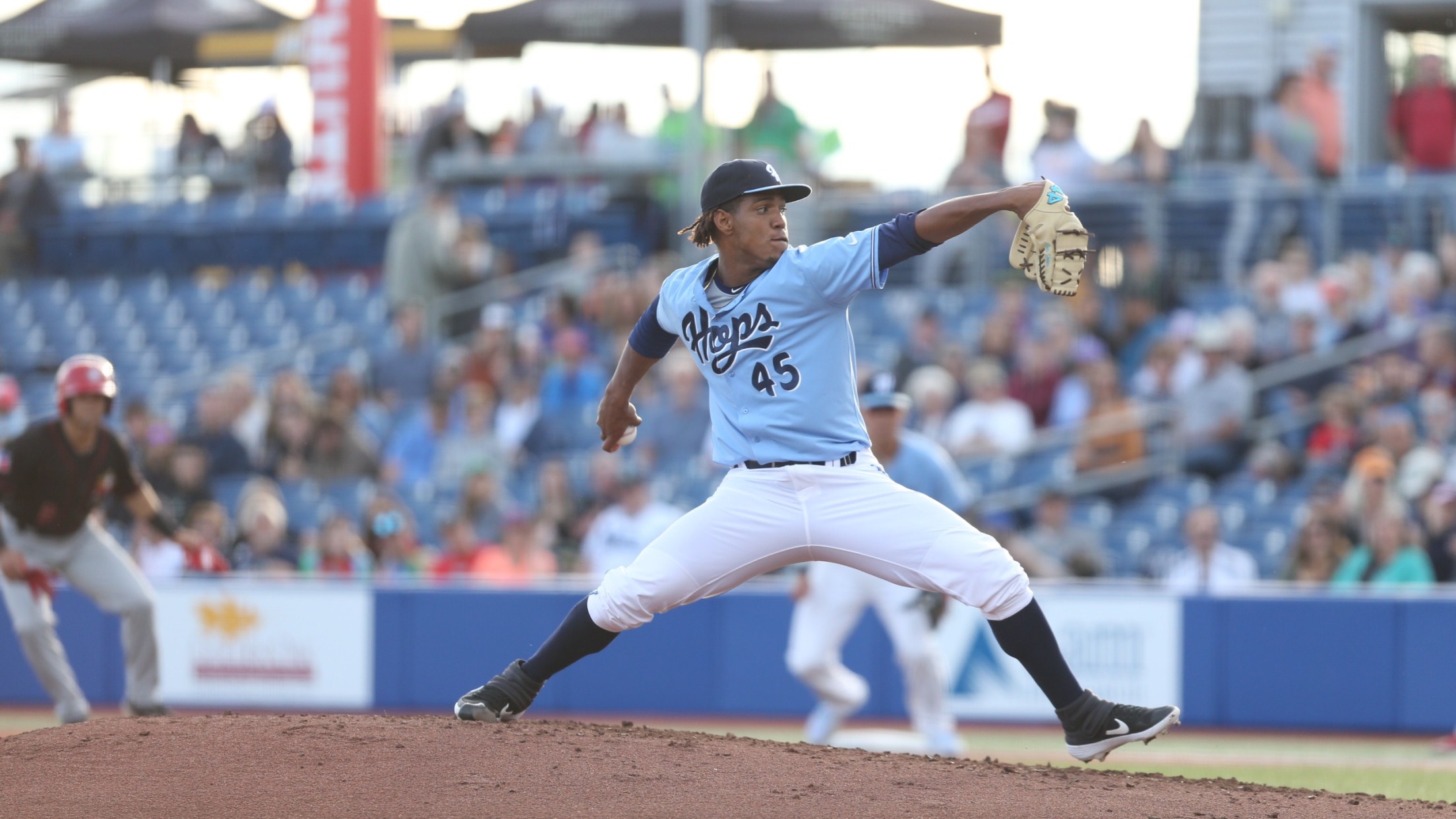 The Hillsboro Hops were at their best in the series finale defeating the Vancouver Canadians 13-4. The Hops rallied for 18 hits, which was good for their best performance of the season.   Hops starter Luis Frias was brilliant pitching five scoreless innings, while only giving up two hits and striking out
Home Opener Spoiled by the Canadians
Hops fall 5-1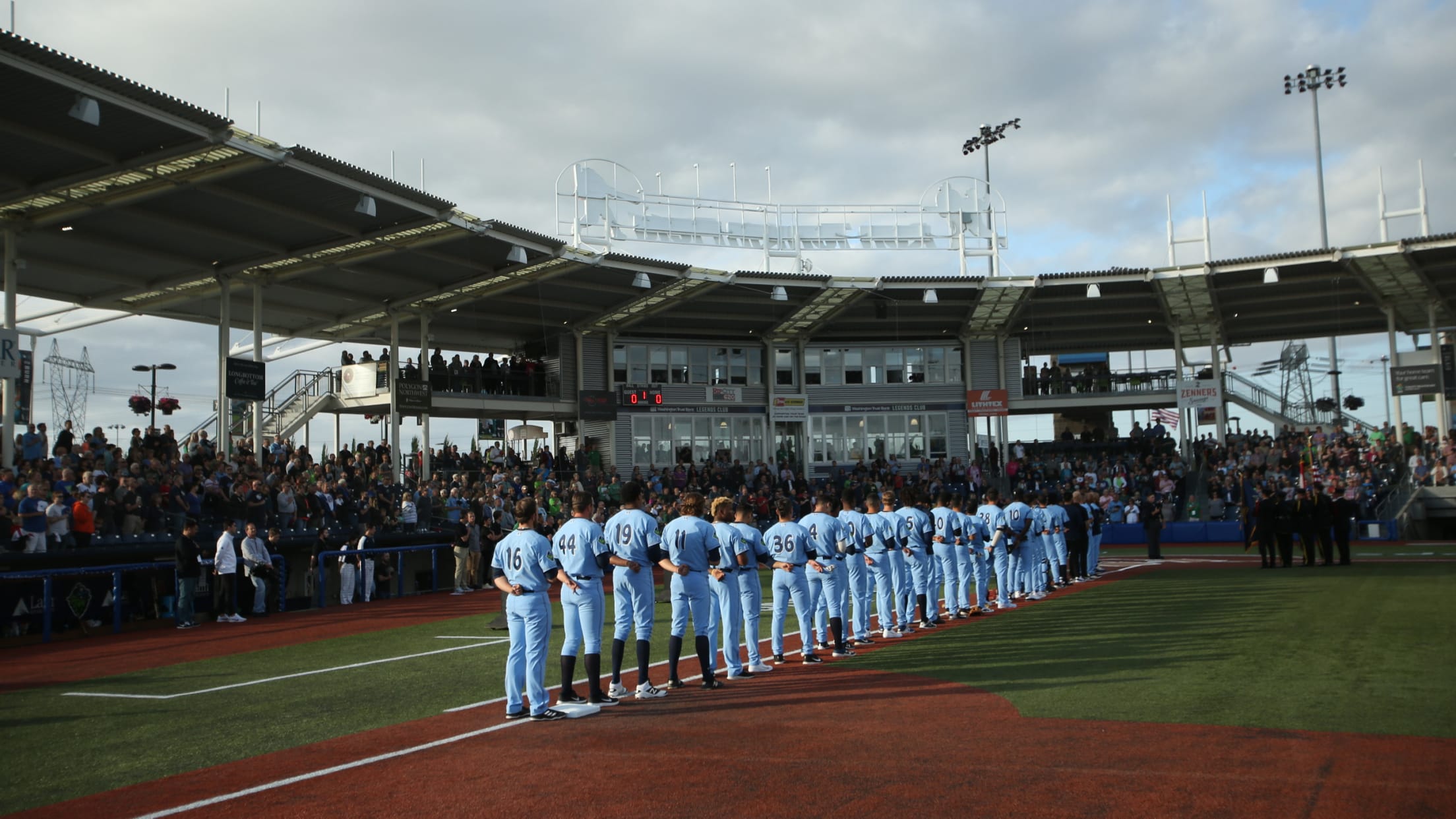 Hops starter Marcos Tineo received the loss in his second start of the season, allowing four earned runs on four hits, walking three and striking out four. After allowing one run in the second and third inning, Tineo continued to pitch his way into trouble in the fourth. A leadoff
Hops Rally Snuffed In Ninth
Tying run gunned down in final out at plate in 6-5 loss at Tri-City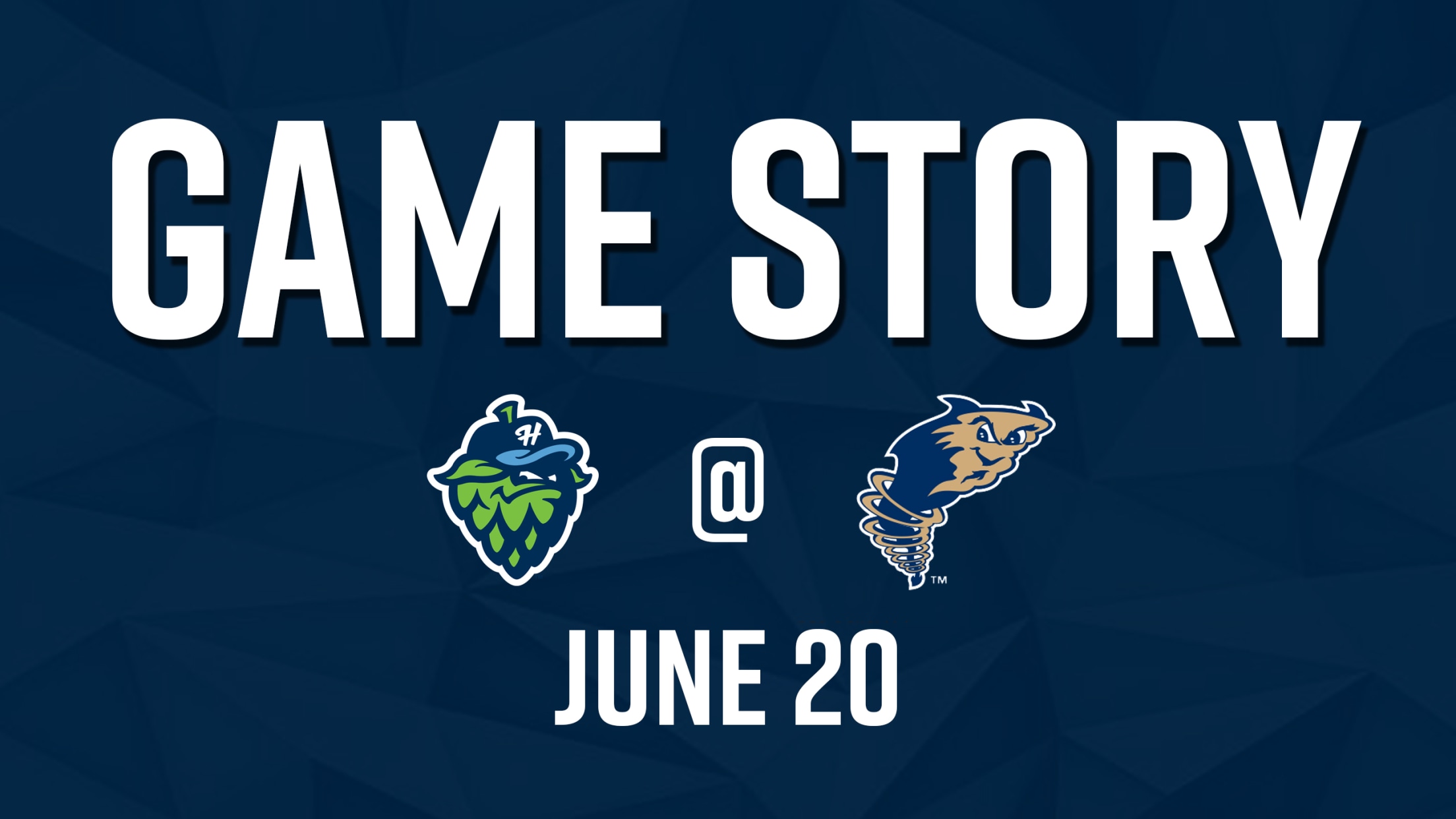 On a night where nearly every Hillsboro inning ended with a strikeout with multiple runners on base, the final out of the game was even more dramatic.With the Hops down a run in the ninth, Nick Grande grounded a Deivy Mendez pitch through the right side of the infield for