Back-And-Forth Bout Ends With C's On Top
Five lead changes thrill sellout crowd before Vancouver hangs on for 6-5 triumph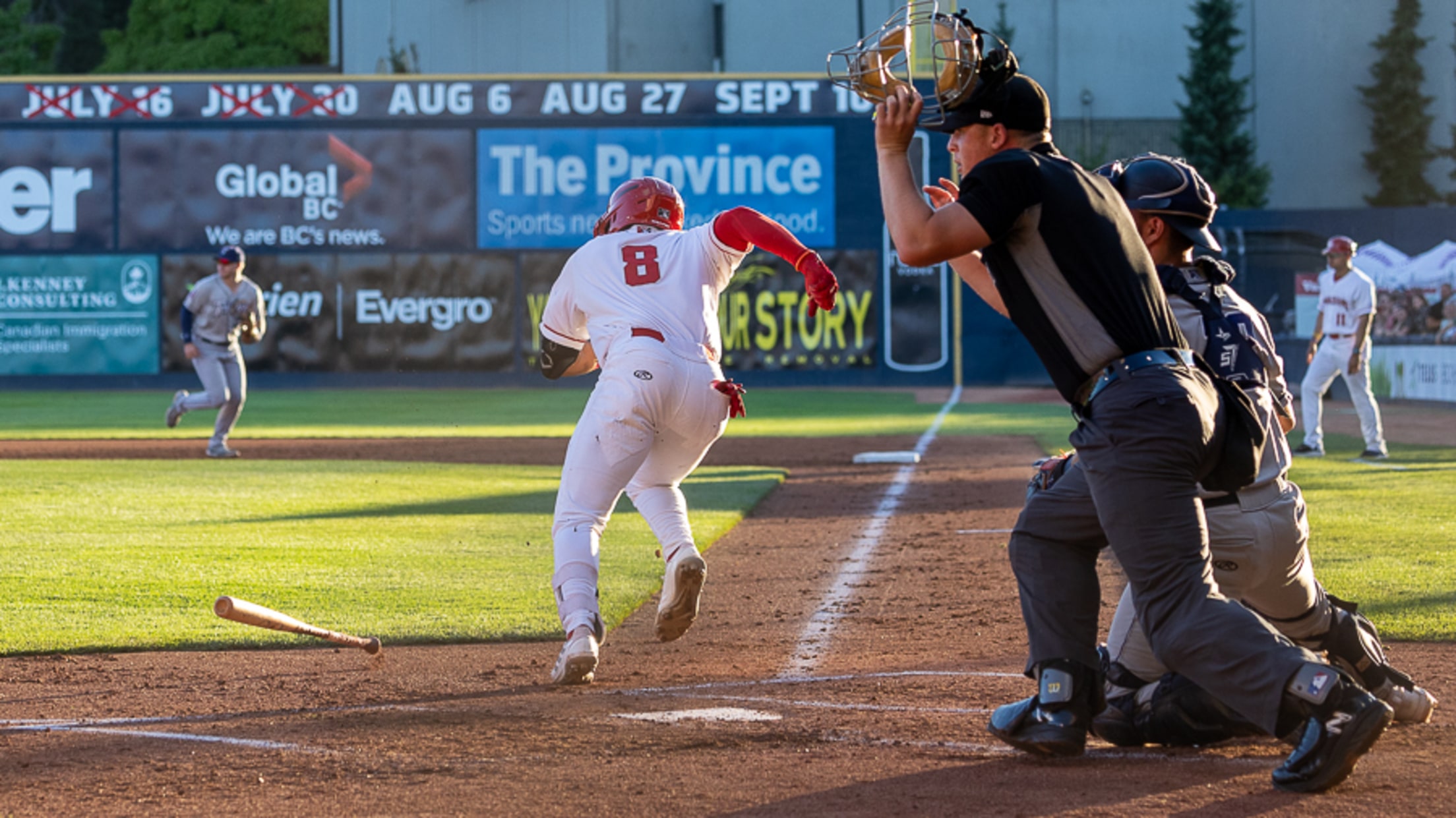 VANCOUVER, BC – In a game that had it all, the Canadians did just enough to rally from behind twice after taking an early lead to beat the Tri-City Dust Devils (Angels) 6-5 in front of a packed Nat Bailey Stadium Saturday night for their fourth consecutive win. The game
Robbins' Career Day Helps C's Fry Frogs
11 strikeouts in five scoreless innings sets tone before offense rallies late to win 6-1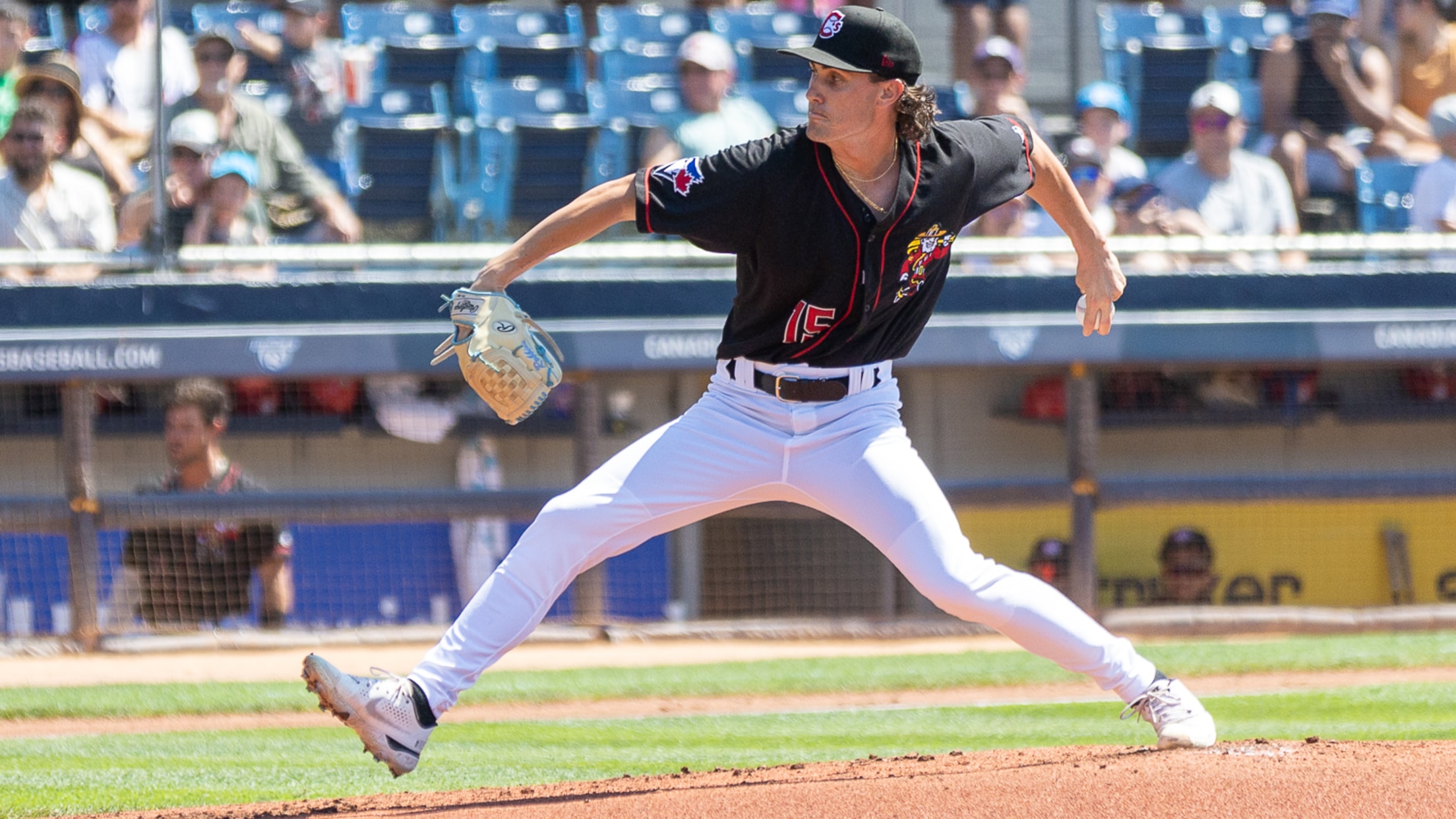 VANCOUVER, BC – There is no doubt: July has been the best month of the season for the Canadians. After a 2-4 start in the first six games, the C's broke out for a franchise-best nine-game winning streak that carried through the All-Star Break. That success kept them in first
C's Drop Series With Loss, Hope to Salvage Sunday
Vancouver ties it in the fifth but is bled out by Everett over final four frames to lose 8-4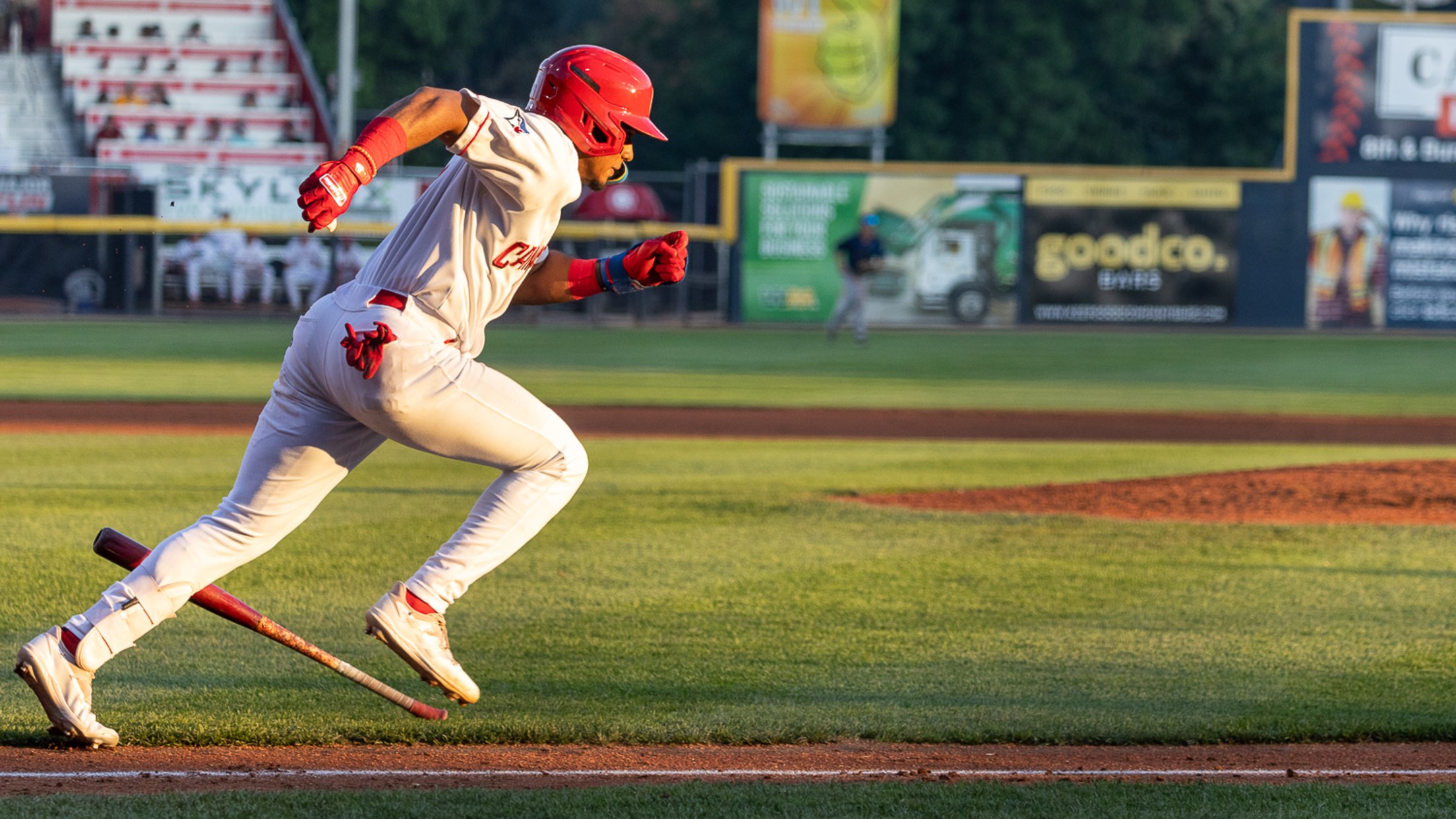 VANCOUVER, BC – #6 Blue Jays prospect Leo Jimenez crushed a game-tying two-run blast in the bottom of the fifth but the Everett AquaSox (Mariners) scored four unanswered runs between the sixth and the ninth to beat the Canadians 8-4 on Saturday night at The Nat and hand the C's
King of Spain: Garrett's Bunt Completes Comeback
C's score four unanswered runs from the sixth to the eighth to beat Frogs 6-5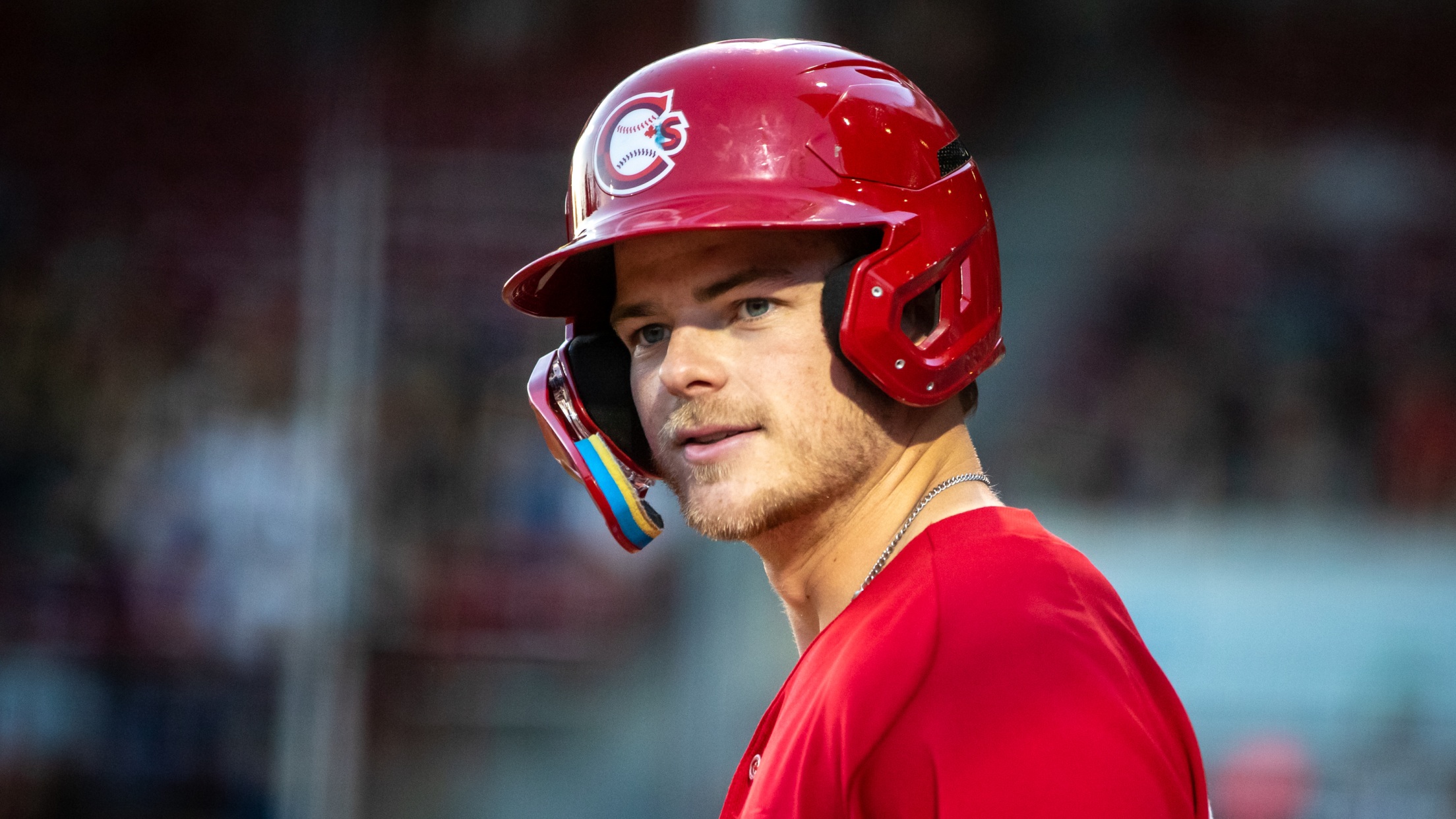 VANCOUVER, BC – A two-out bunt single in the bottom of the eighth spurred the Canadians to a 6-5 win over the Everett AquaSox (Mariners) on a sun-splashed Friday afternoon as part of a Fortis BC 'Nooner at The Nat. With the score tied at five after seven and a
Jommer Homer Leads C's To Series Win
Hernandez makes High-A debut with game-winning blast in the ninth for 5-4 triumph in Spokane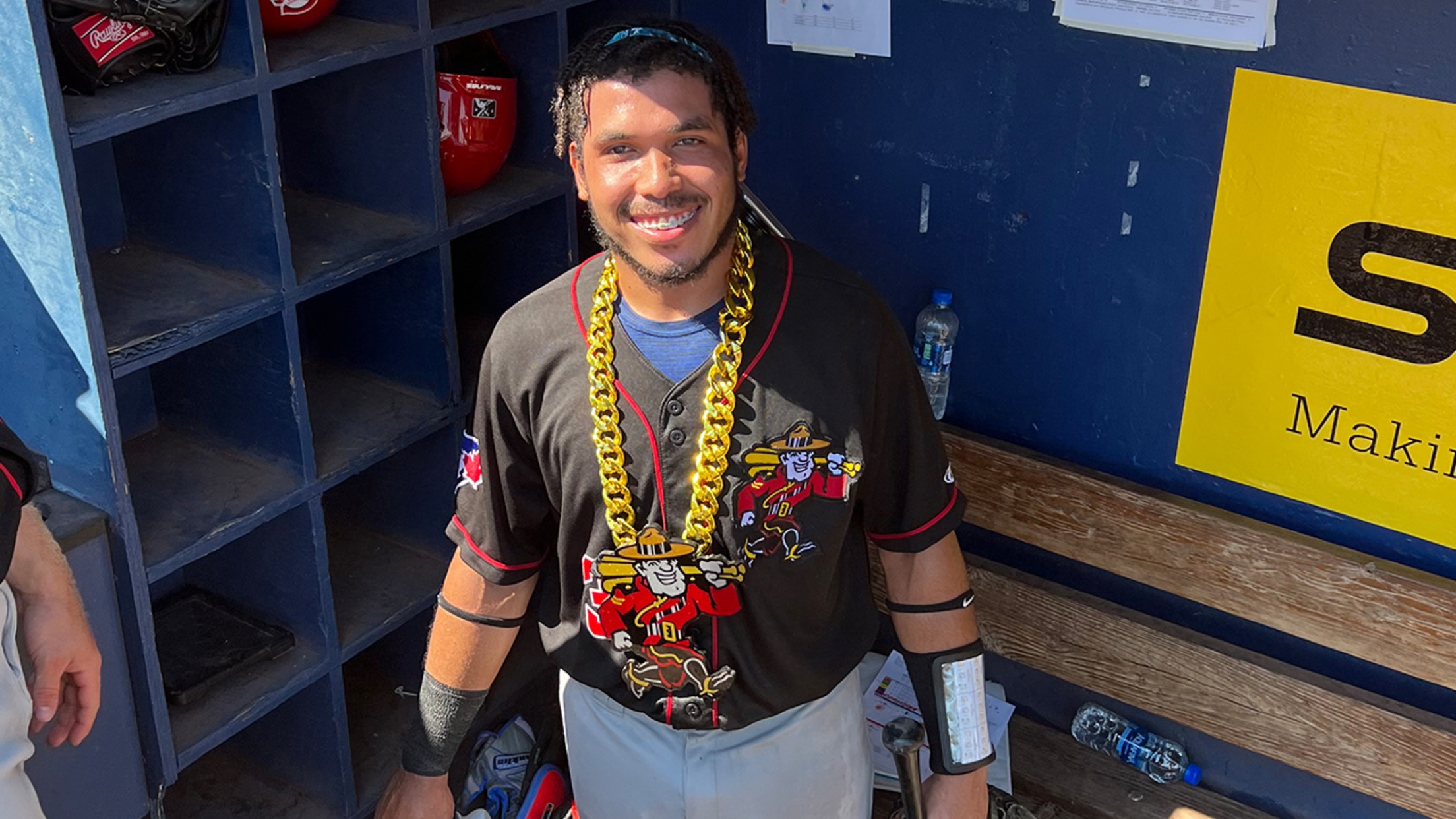 SPOKANE, WA – Jommer Hernandez capped his High-A debut on a sweltering Sunday afternoon at Avista Stadium with a solo shot in the top of the ninth to help the Canadians stun the Spokane Indians (Rockies) 5-4 and take two of three in the first series following the All-Star Break.
Jimenez Leads Onslaught In Seventh Straight Win
C's bash Hops with eight extra-base hits in 12-2 thrashing on raucous night at The Nat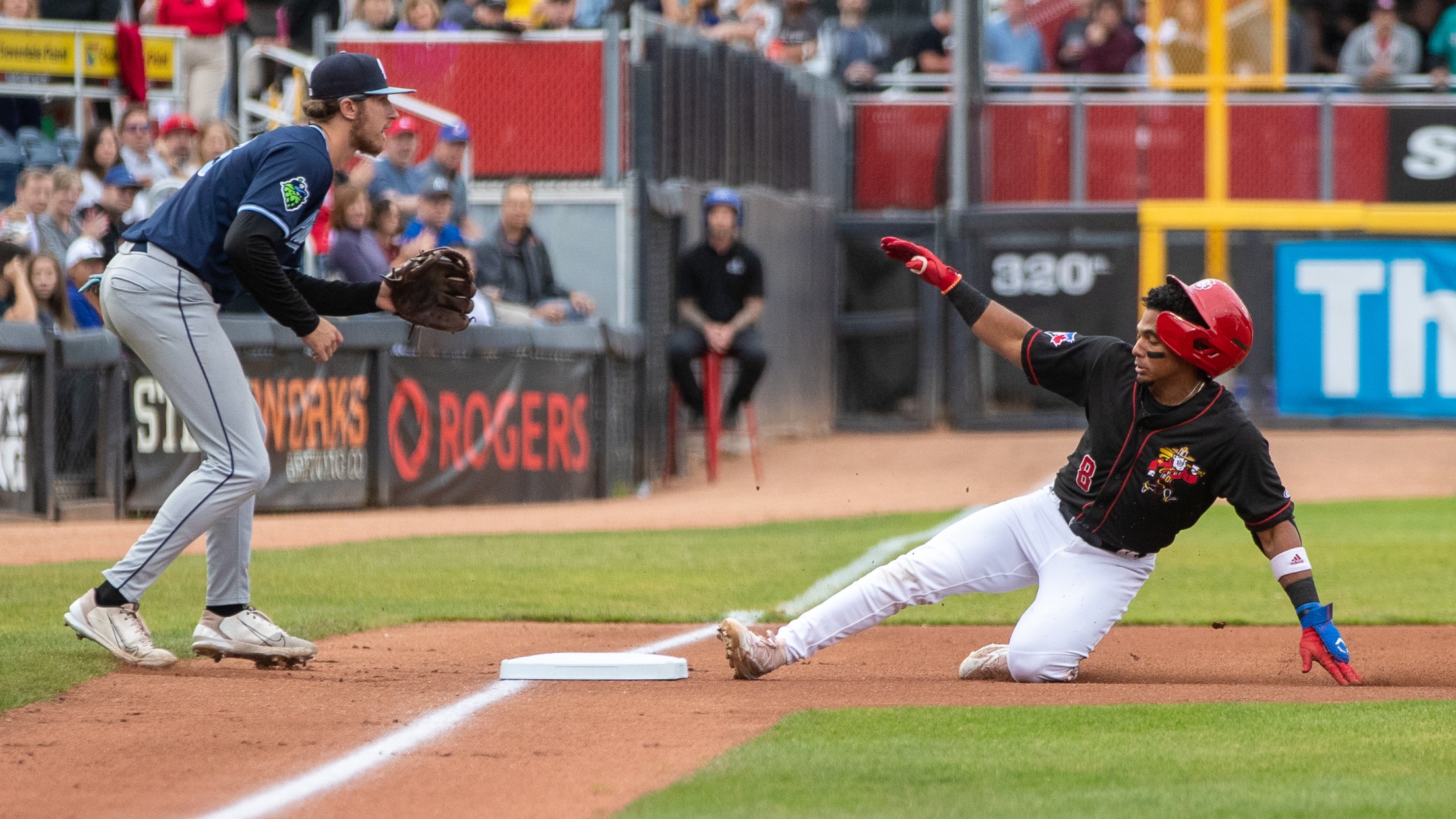 VANCOUVER, BC – #6 Blue Jays prospect Leo Jimenez had ten total bases in his first three at-bats to head an offensive outburst that included eight extra-base hits as the Canadians trounced the Hillsboro Hops (Diamondbacks) 12-2 in front of a sellout crowd Saturday night at Nat Bailey Stadium. Jimenez
Walk-Off Win Makes It Five Straight For C's
Vancouver survives five-run top of the ninth to win 7-6 over Hillsboro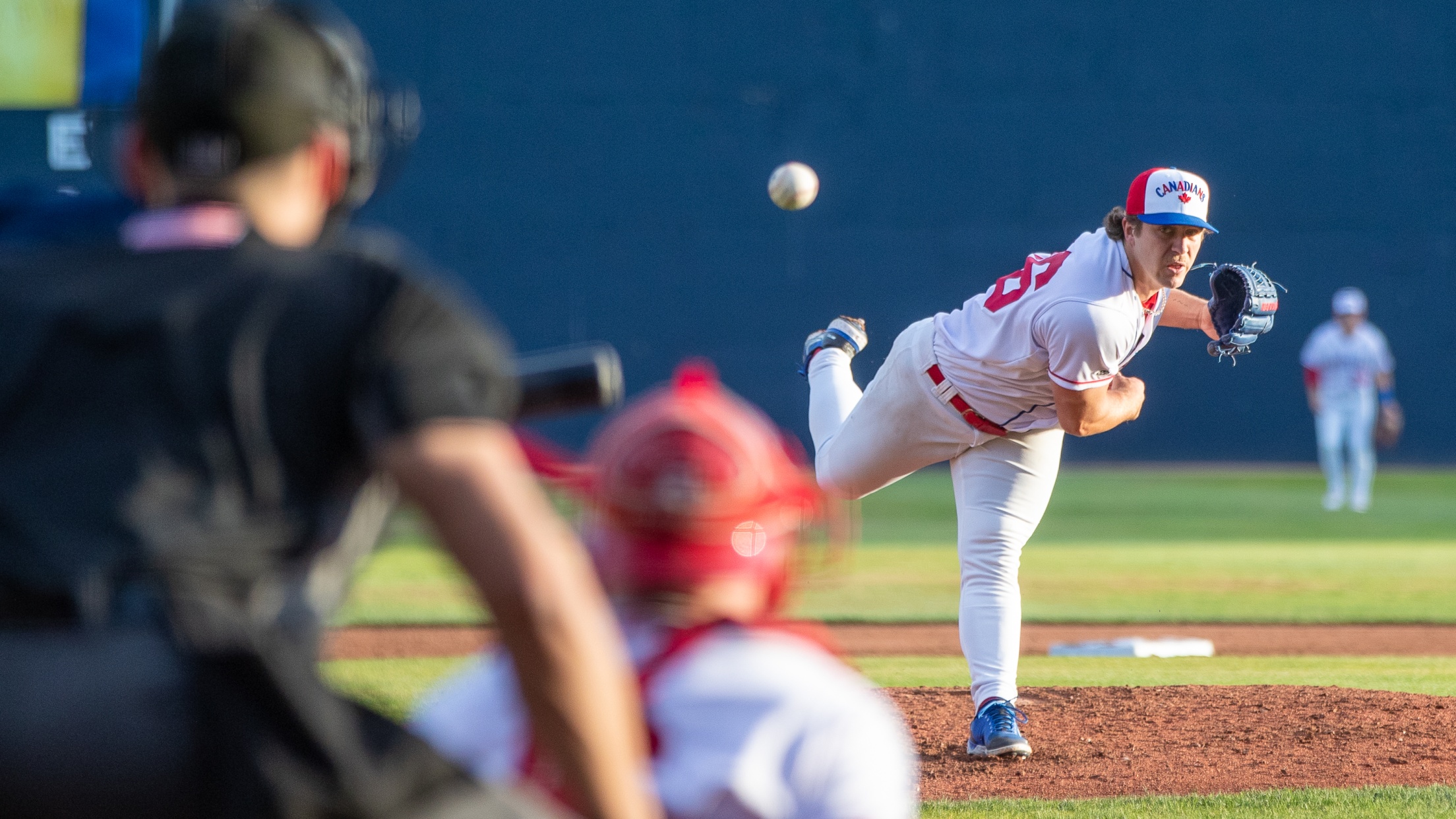 VANCOUVER, BC – #22 Blue Jays prospect Chad Dallas' quality start was nearly squandered after the Hillsboro Hops (Diamondbacks) broke out for five runs in the top of the ninth, but the Canadians suffered through three consecutive hit batters to load the bases in the bottom of the inning before
Offense Stays Hot In 10-3 Win Over Hillsboro
C's welcome their former season-long hosts for first Nat Bailey visit since 2019 with late glut of runs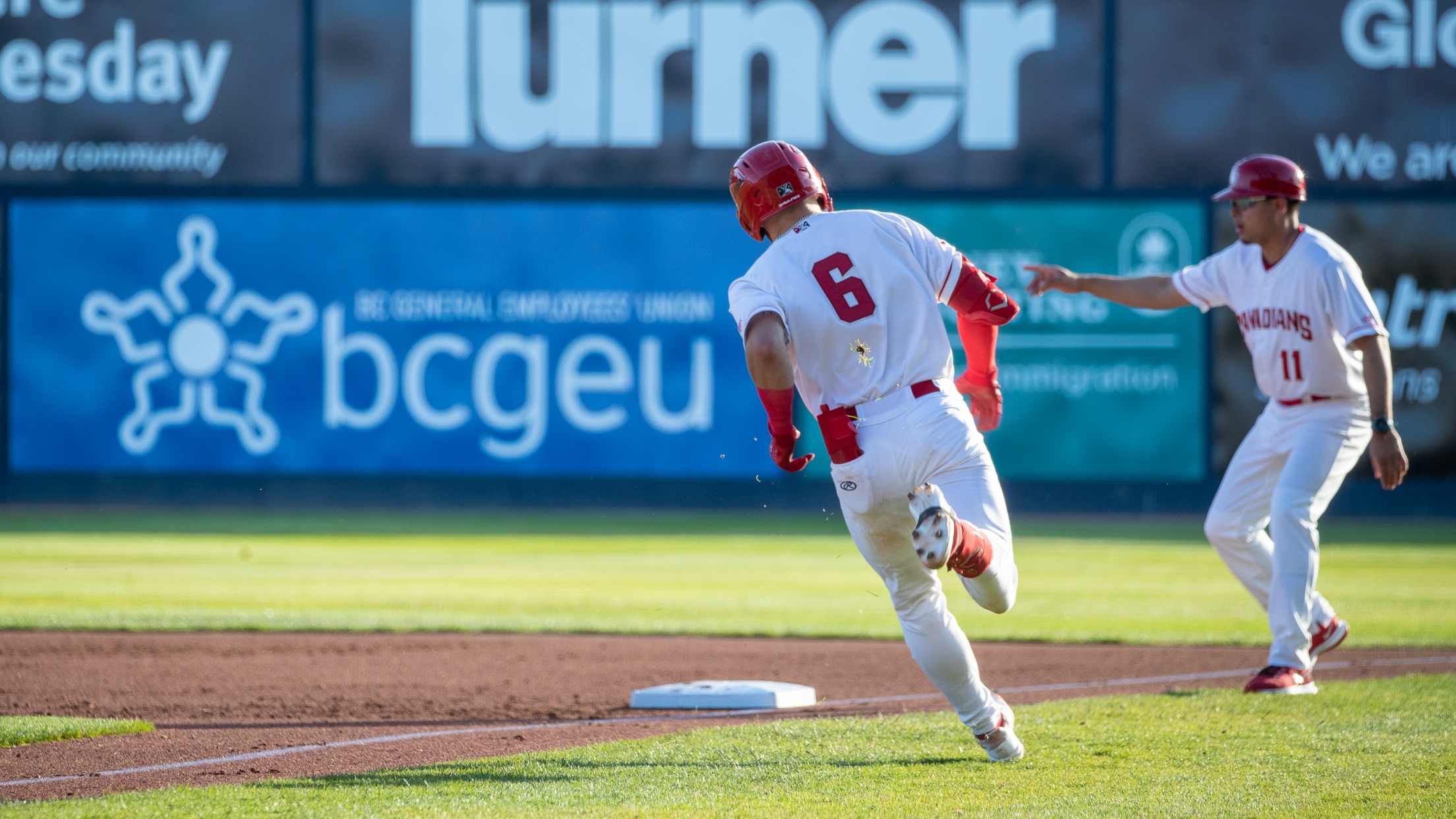 VANCOUVER, BC – After 1,105 days since their last meeting at Nat Bailey Stadium and an entire season as roommates in 2021, the Canadians welcomed the Hillsboro Hops (Diamondbacks) for their first visit north of the border Tuesday night with a 10-3 triumph to open their six-game series this week.
Big Inning Proves Just Enough In Thrilling 4-3 Win
C's get all their runs in the third then hang on to beat Spokane in front of sellout crowd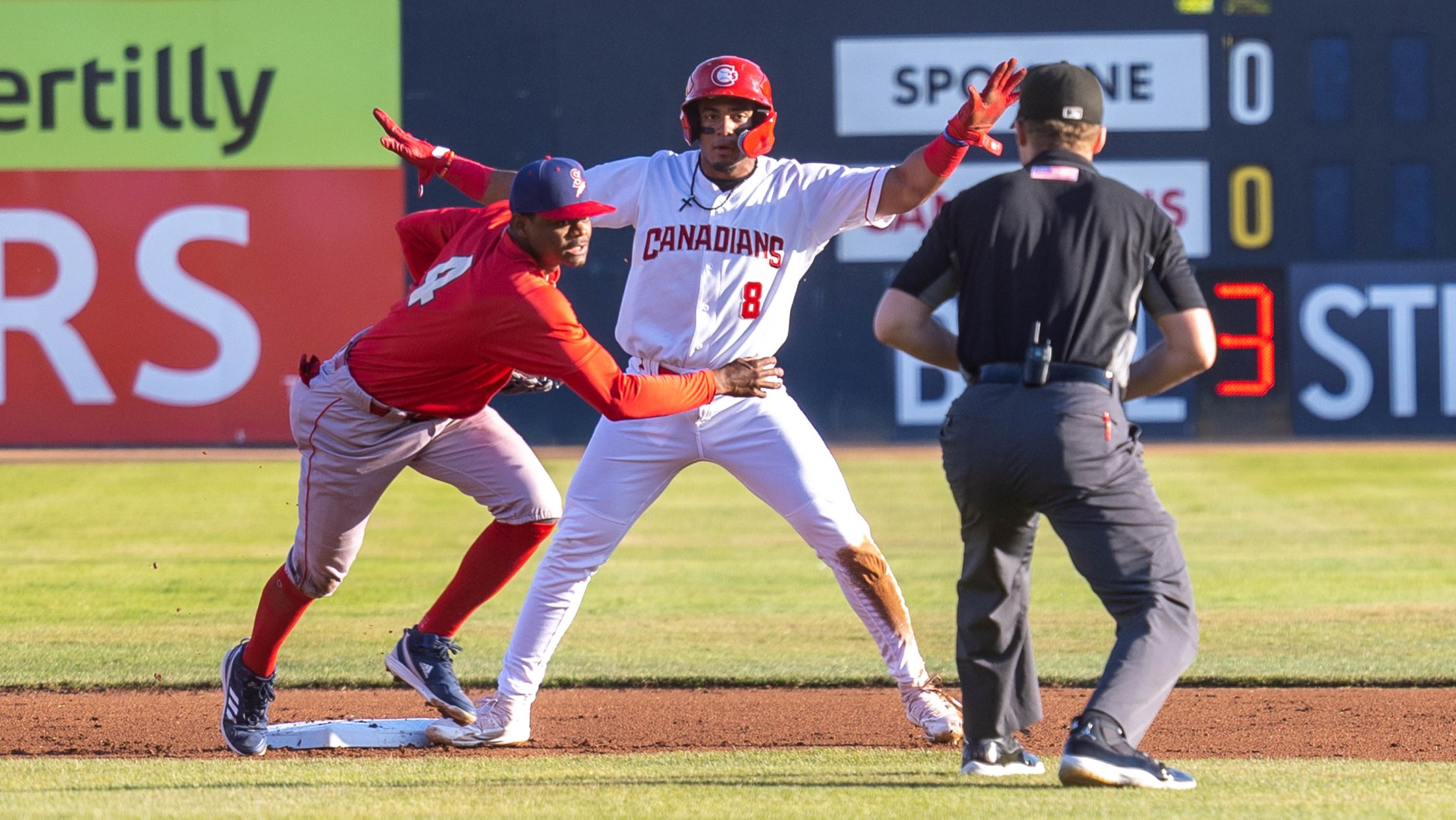 VANCOUVER, BC – A four-run third, an impressive long relief showing from Garrett Farmer and an acrobatic game-ending play helped the Vancouver Canadians beat the Spokane Indians (Rockies) 4-3 in front of a boisterous sellout crowd Saturday night at Nat Bailey Stadium. We'll start where it ended. With the C's
Canadians Set Ron Tonkin Field Record with 4 Triples
Hops Look to Get Back on Track in Finale on Sunday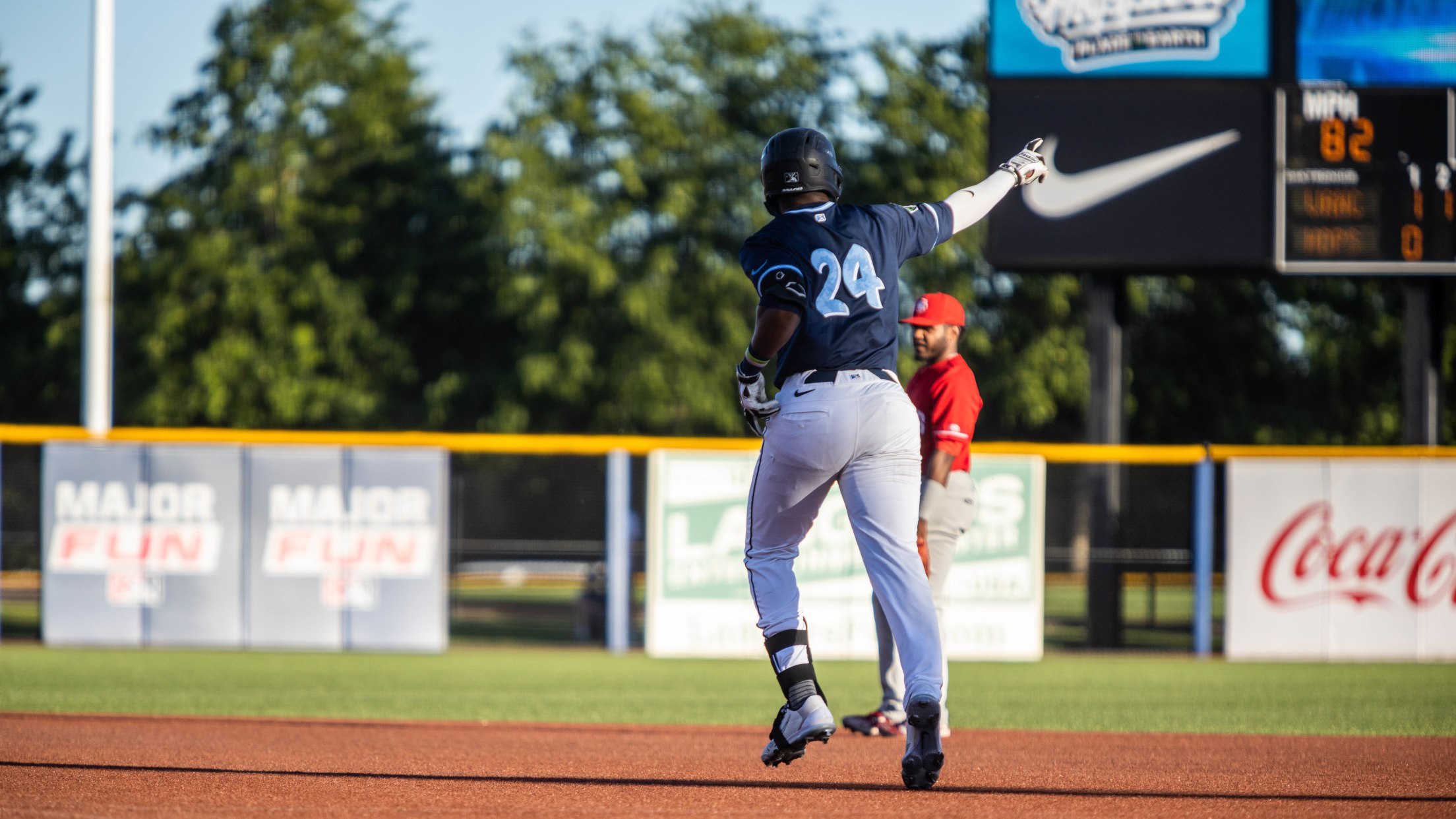 Hillsboro, OR (June 25, 2022) – Vancouver followed up their six extra-base hits from last night with nine tonight, on four triples and five doubles. The nine extra-base hits tied the record for a Hop opponent at Ron Tonkin Field. The four triples set a record for most ever in
Fourth Straight Win Hands C's Series In Hillsboro
Vancouver triples four times, gets hits from eight of nine starters to beat Hops 8-4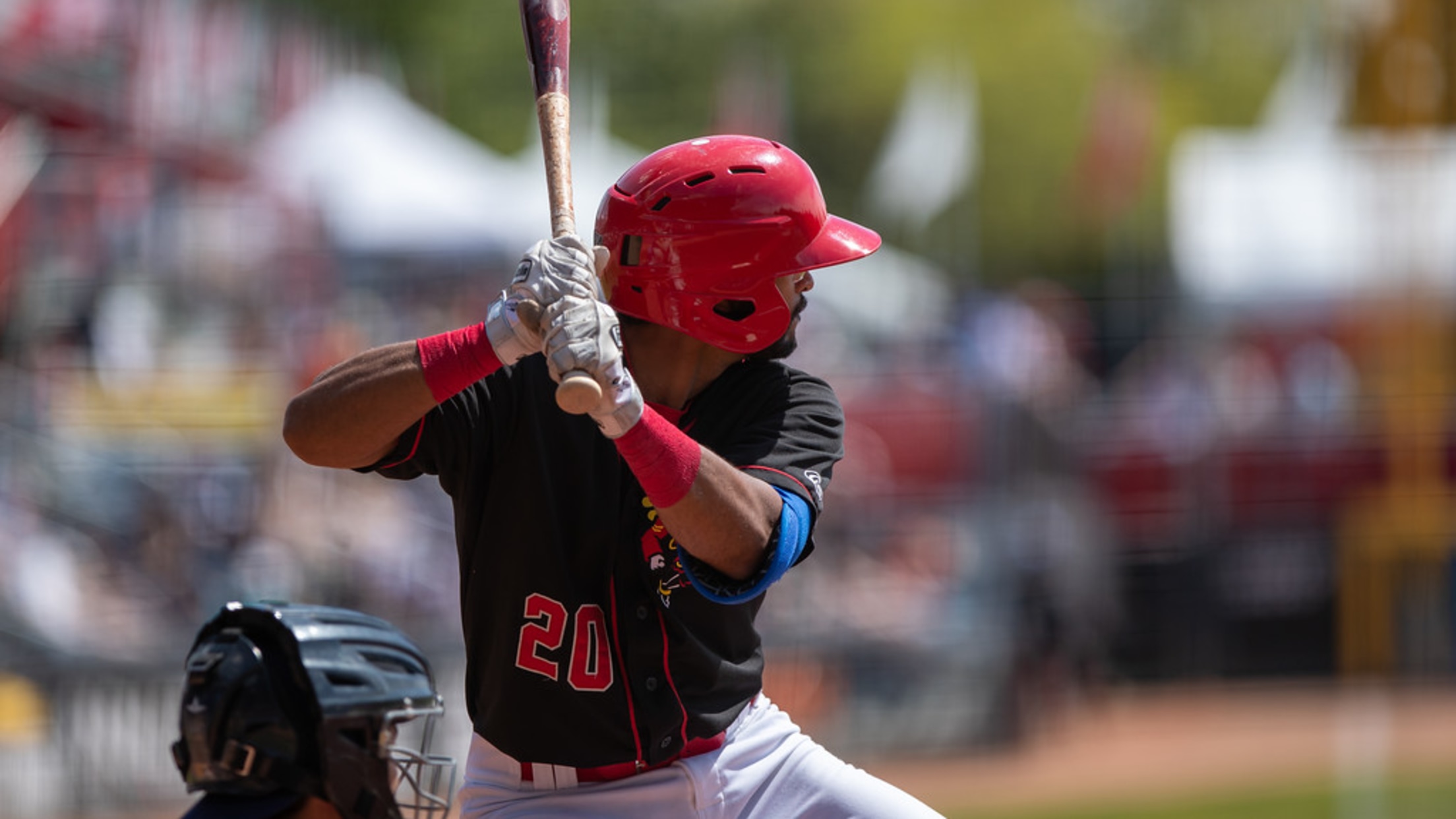 HILLSBORO, OR – A season-high four triples and 25 total bases helped spur the Vancouver Canadians to an 8-4 win over the Hillsboro Hops (Diamondbacks) at Ron Tonkin Field Saturday night. With the win, the C's have taken four in a row from the Hops to win their first series
C's Erase Six-Run Deficit, Fry Frogs For Mother's Day
11 unanswered runs help C's beat Everett 13-8, split second home series of the year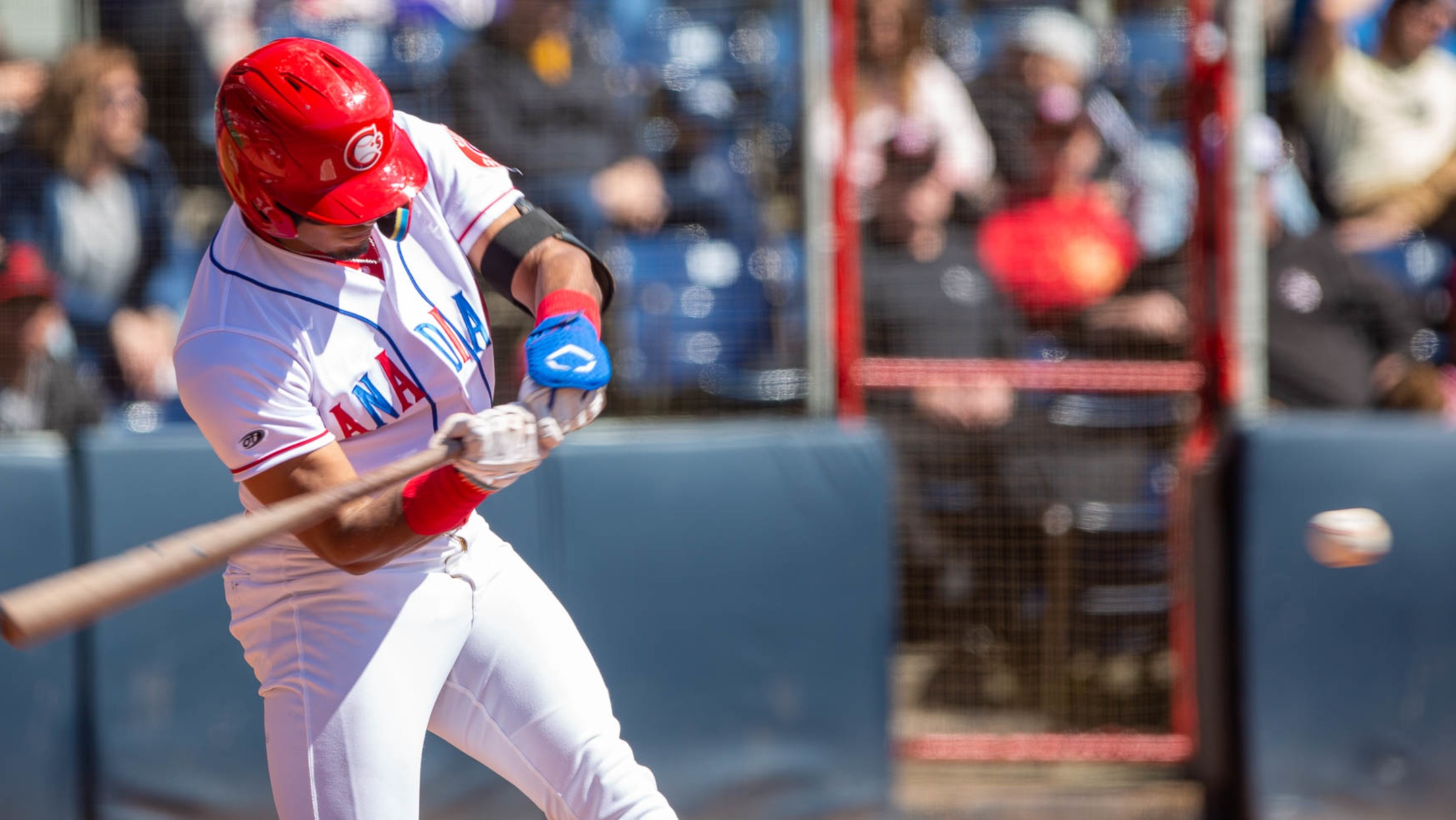 VANCOUVER, BC – Trailing by six after four and a half innings on Sunday, the Vancouver Canadians seemed headed for their third consecutive series loss to spoil a picture-perfect A&W Family Fun Sunday and Mother's Day celebration at Nat Bailey Stadium. Instead, the offense stormed back to score five in
Déjà Vu in Hillsboro as Hops' Win Again in Extra Innings
Canadians Lose on Error in Extra Innings for Second Straight Night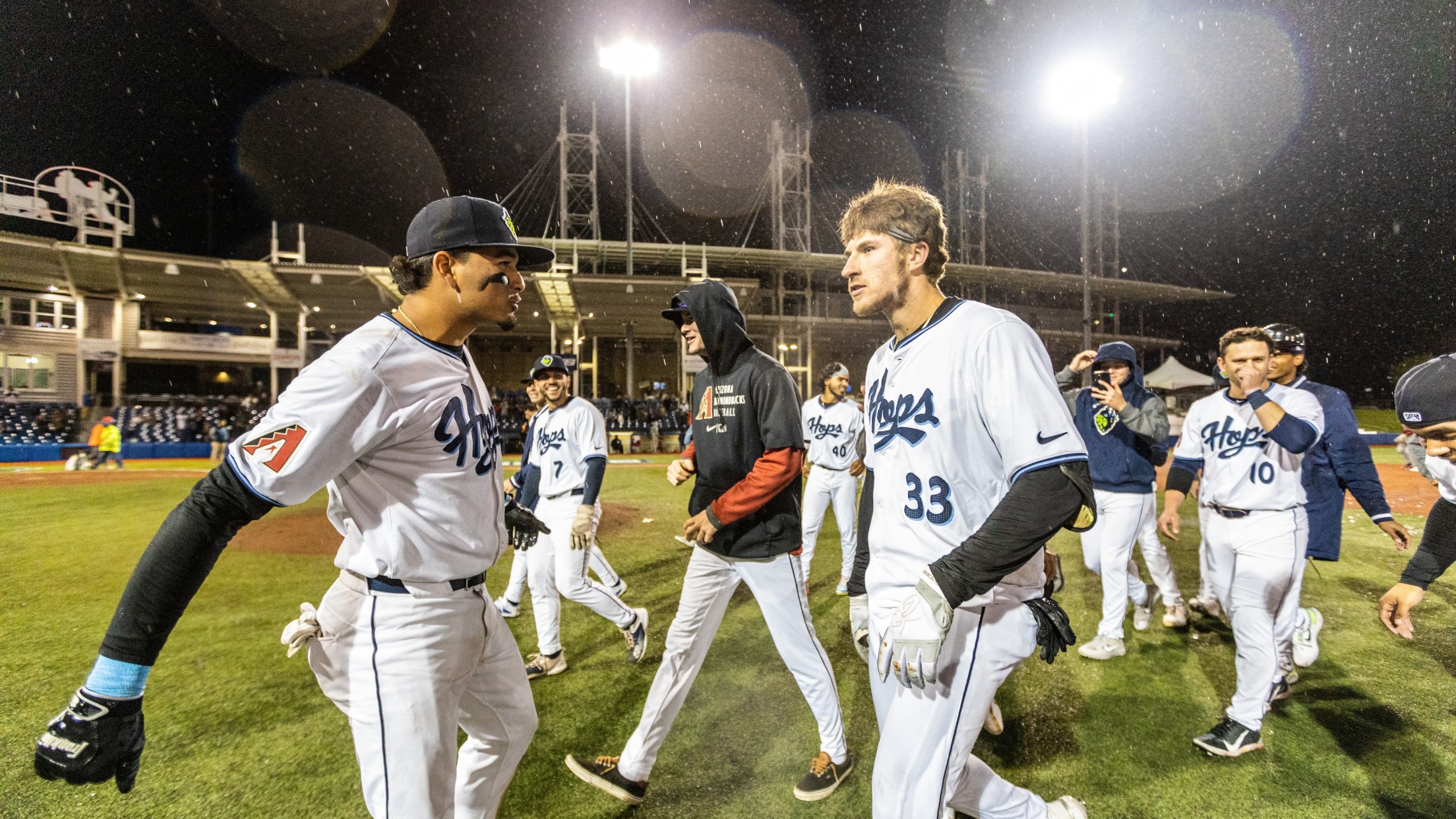 Hillsboro, OR (April 28, 2022) - Coming off the third walk-off win of the season last night, the Hops retuned Ron Tonkin Field on Thursday in an almost identical fashion. Hillsboro was down 6-0 in the game, but came back with a five-run inning to tie the game at seven.