Luciano, Rosario break out in the desert
Giants shortstop flexes twice, Padres infielder dazzles on both sides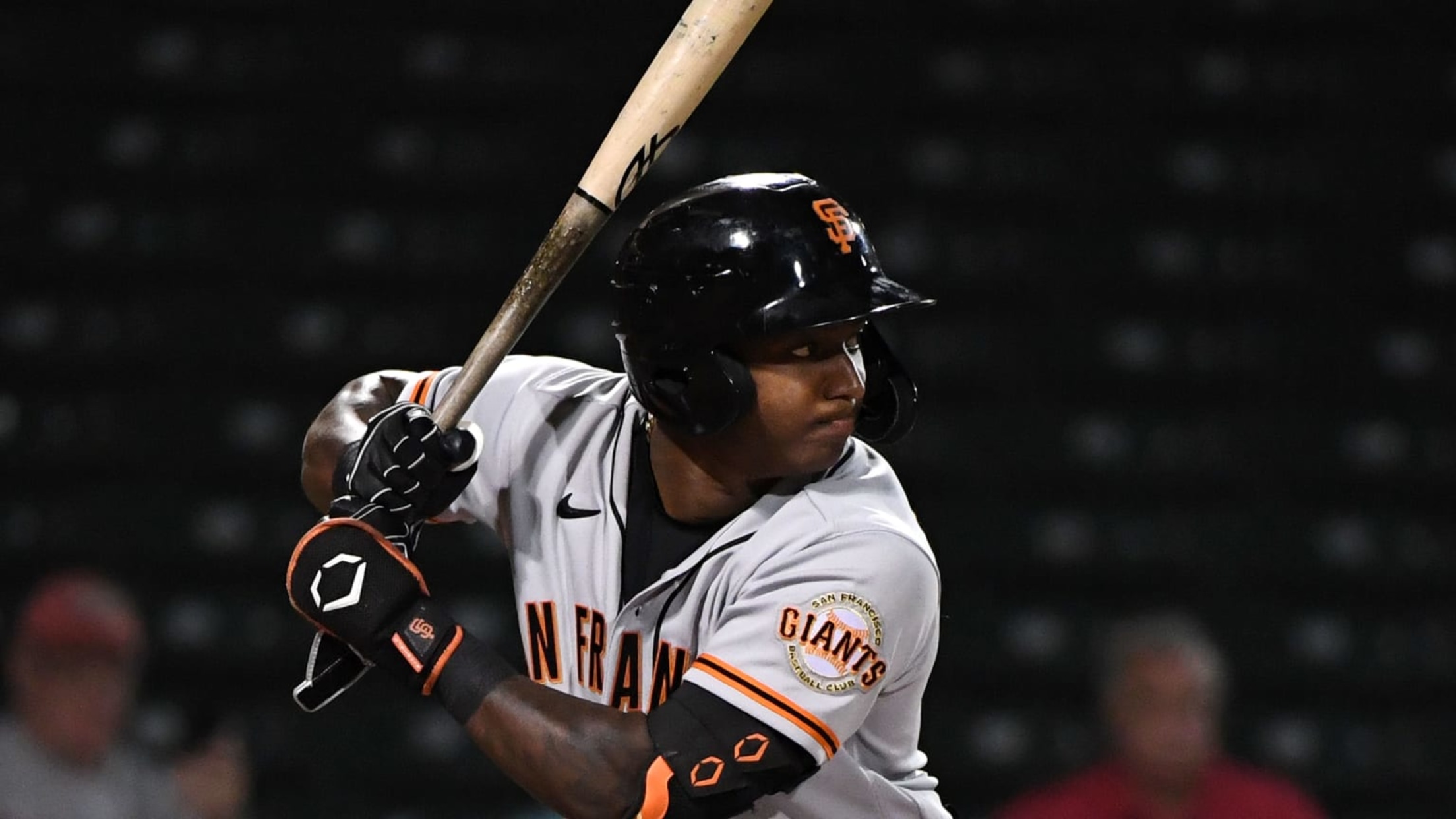 Scottsdale 12, Glendale 4 Marco Luciano broke out in a big way for the Scorpions – homering twice and plating four runs during a 3-for-5 game. MLB Pipeline's No. 5 overall prospect launched a three-run blast to left in the opening frame, crushed a solo shot to the same spot
Emeralds claim third championship in 5 seasons
Murphy, Luciano sparkle for Eugene in title-clinching victory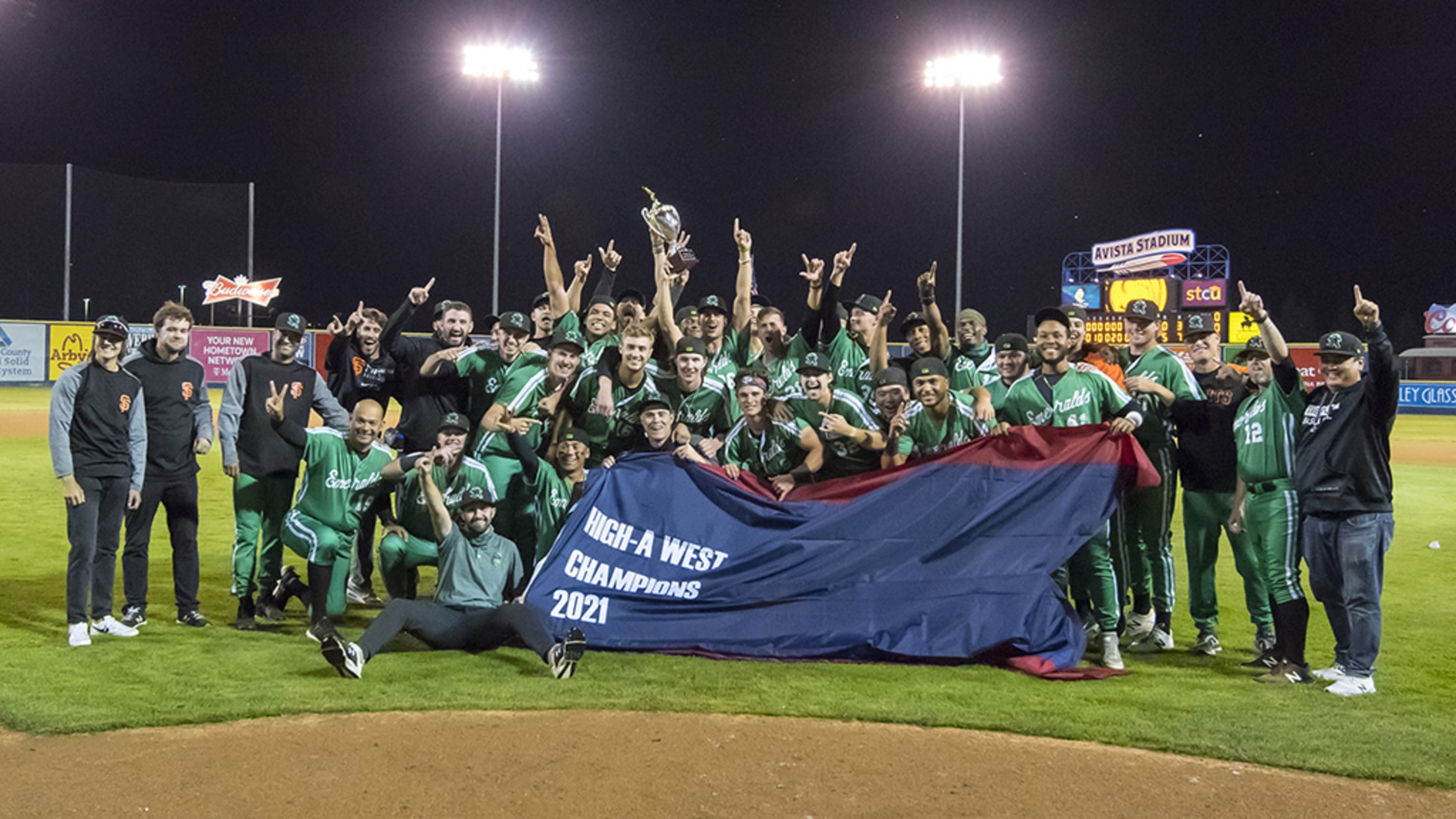 After missing a chance to sweep the High-A West Championship Series on Thursday, the Eugene Emeralds took care of business on Friday.
2021 MiLB playoffs preview: High-A
Luciano, Eugene travel to Spokane; Hot Rods face 'Hoppers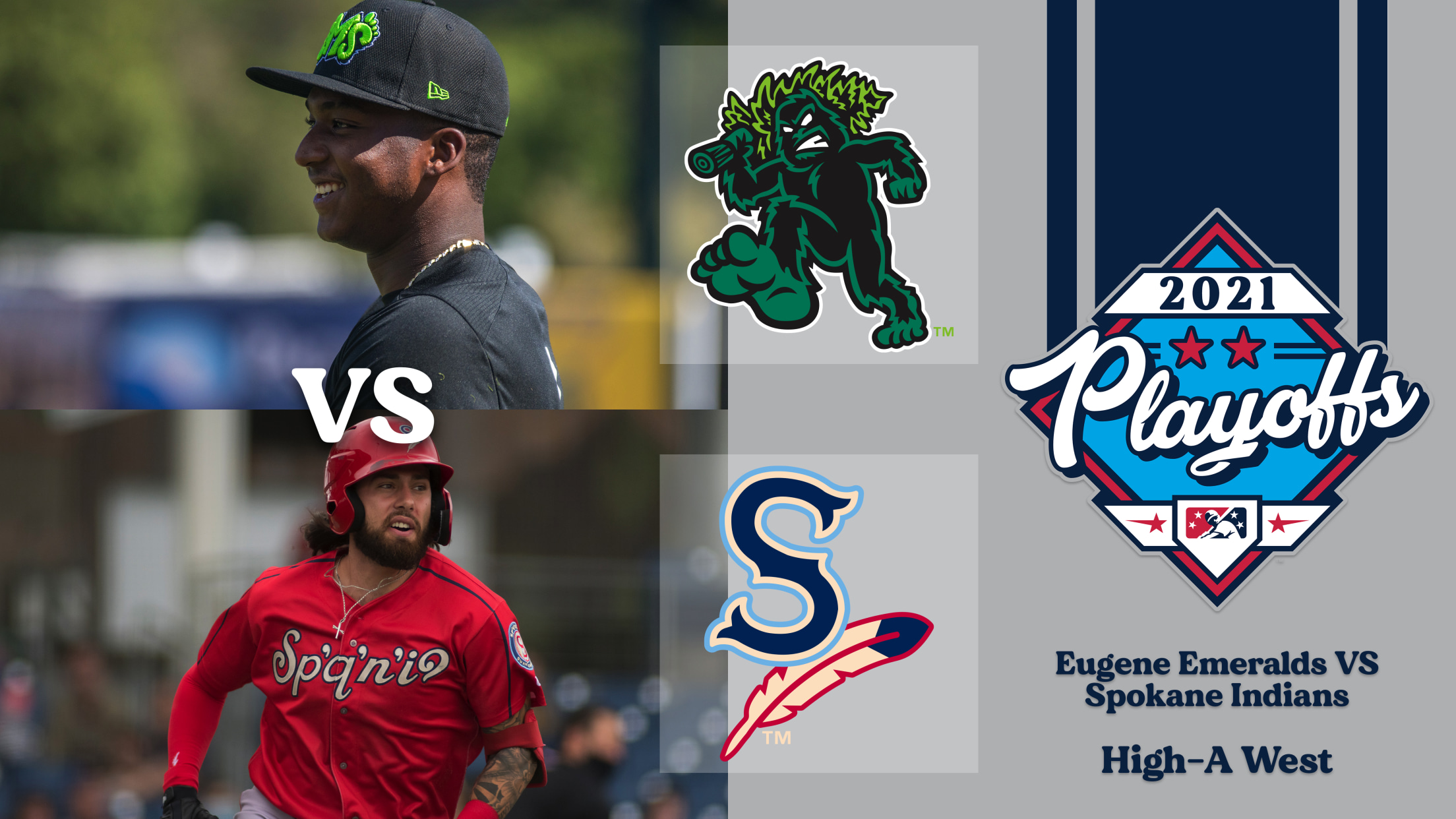 Following the lost season in 2020 and the sweeping changes made throughout Minor League Baseball, representatives from each of the three High-A leagues will go straight to the Finals to decide its 2021 champion with best-of-5 series, starting Tuesday. This is a departure from past procedures, when each of the
Top Giants Prospect Marco Luciano Joins Emeralds Roster
One of the most highly-touted prospects in all of baseball is set to join the Eugene Emeralds for the stretch run of the High-A West season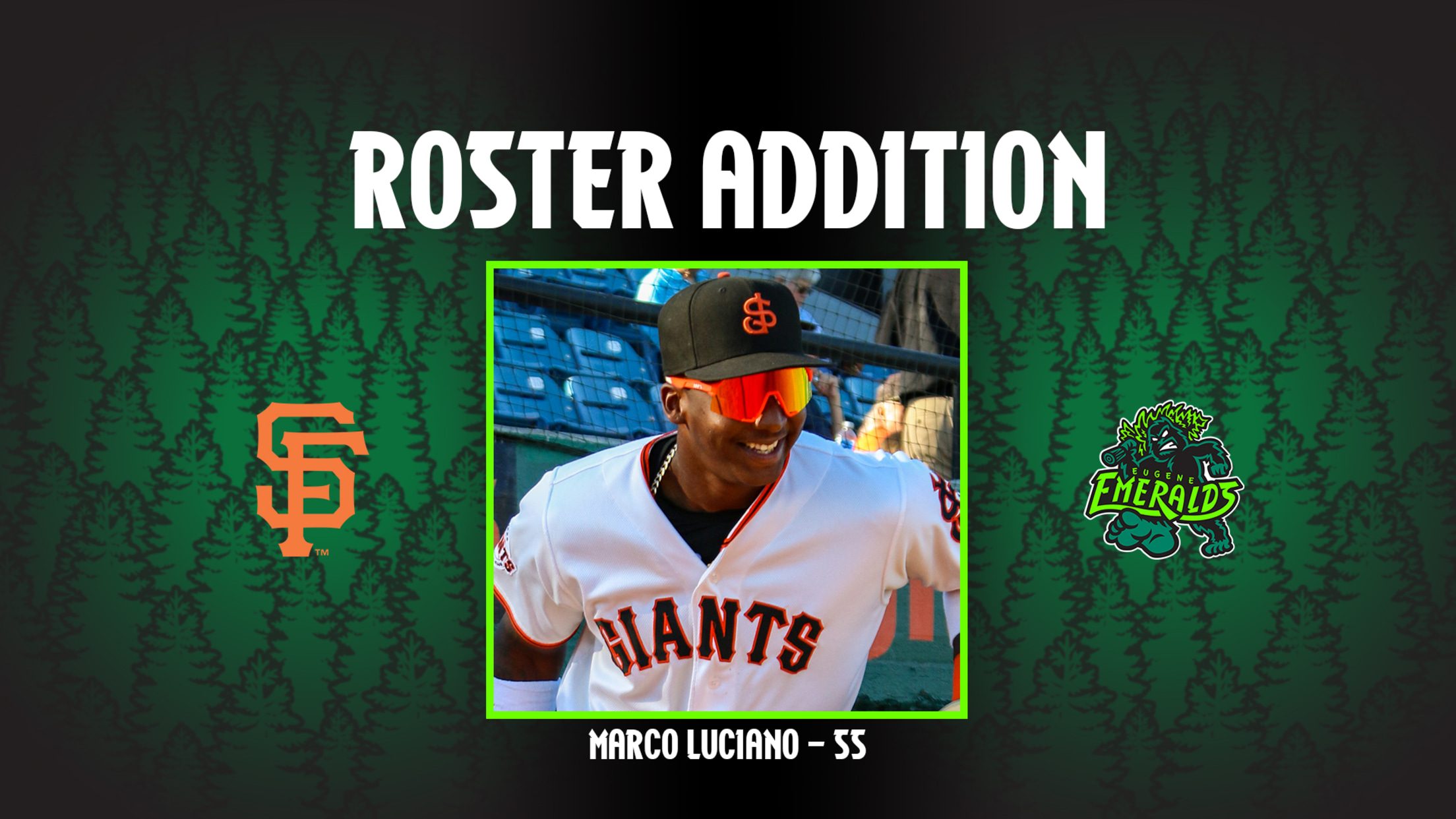 Via the San Francisco Giants, the Eugene Emeralds have added shortstop Marco Luciano, the top ranked San Francisco Giants prospect per Baseball America and MLB.com, to the team's active roster. Luciano, a 19-year-old phenom that is widely considered one of the top prospects in all of baseball, gets the call
Roundup: Giants invite Luciano, Ramos to camp
Padres, Orioles also bringing Top-100 talents to Spring Training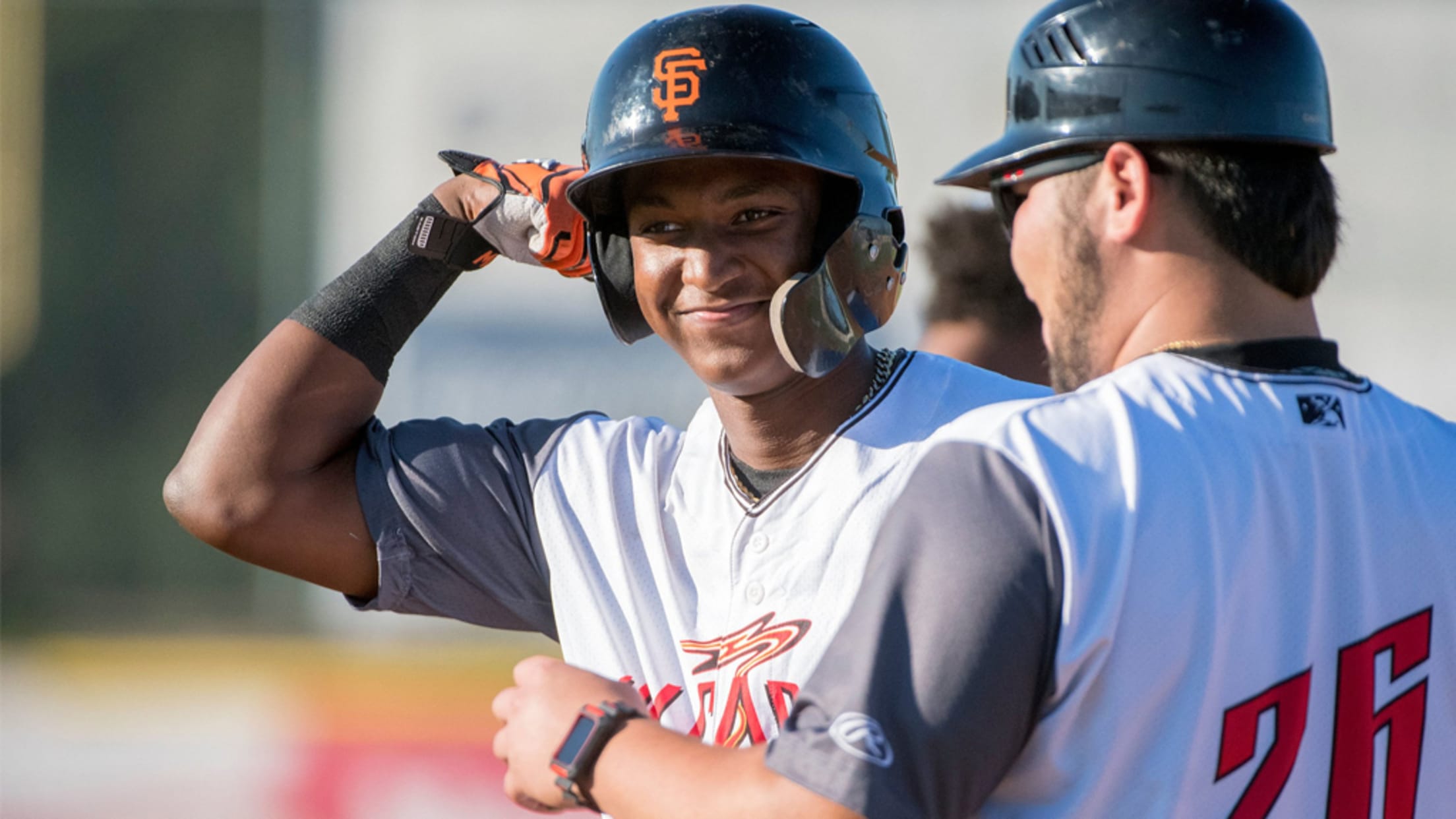 Joey Bart made his Major League debut during the shortened 2020 season. This spring, the Giants will take a closer look at their three other Top-100 prospects. No. 16 overall prospect Marco Luciano, No. 82 Heliot Ramos and No. 83 Hunter Bishop all received non-roster invitations to San Francisco's Major
State of the System: San Francisco Giants
Bart, Ramos will play major part in ongoing youth movement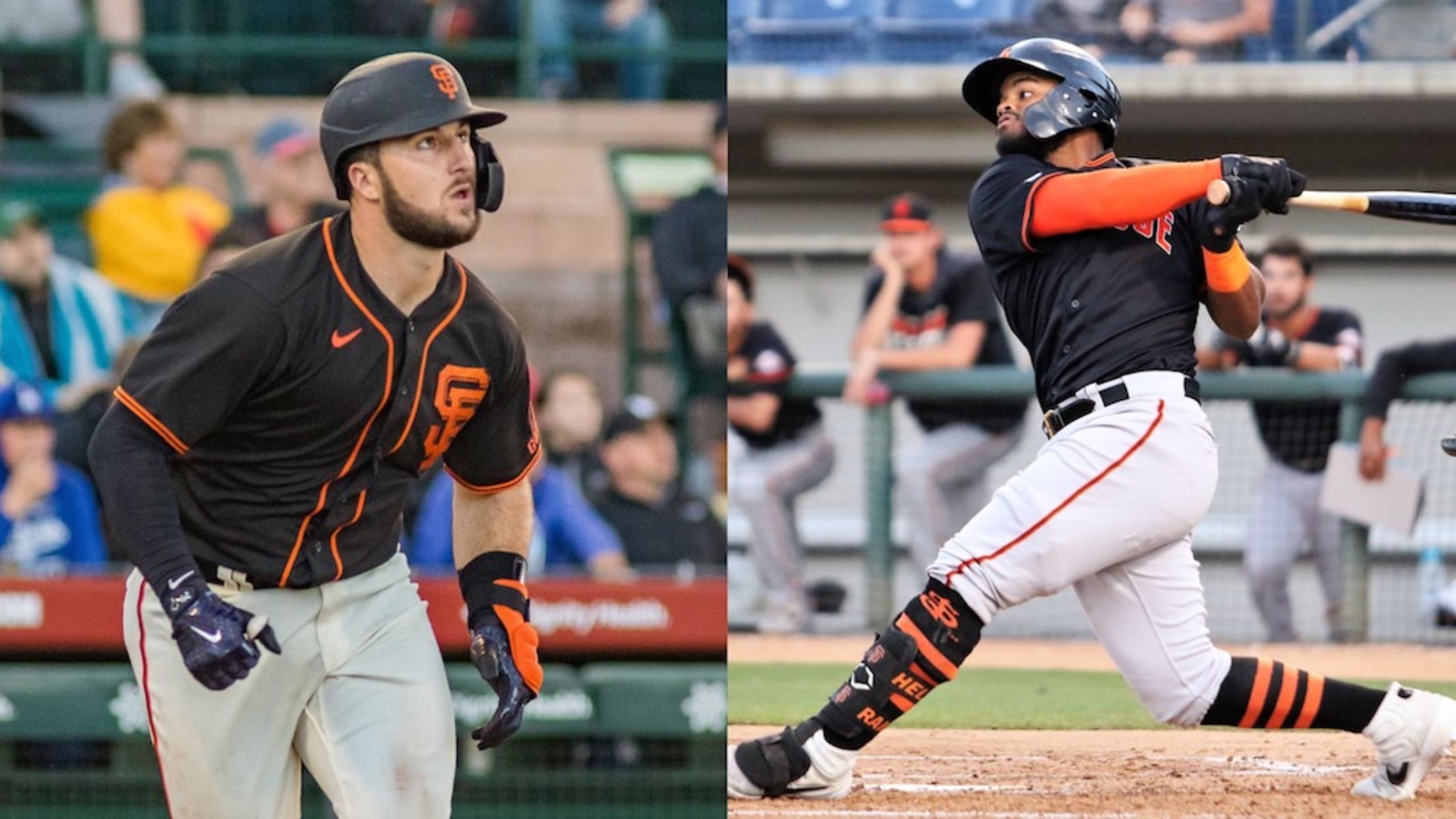 Starting in October and running through the end of the year, MiLB.com's State of the System series will evaluate the strengths and weaknesses of each Major League organization, highlights prospects who've made the biggest strides in 2020 and offers a peek at 2021. Following a decade in which the San
Prospects in the Giants' 2020 player pool 
Up-and-coming talent could gets some looks from San Francisco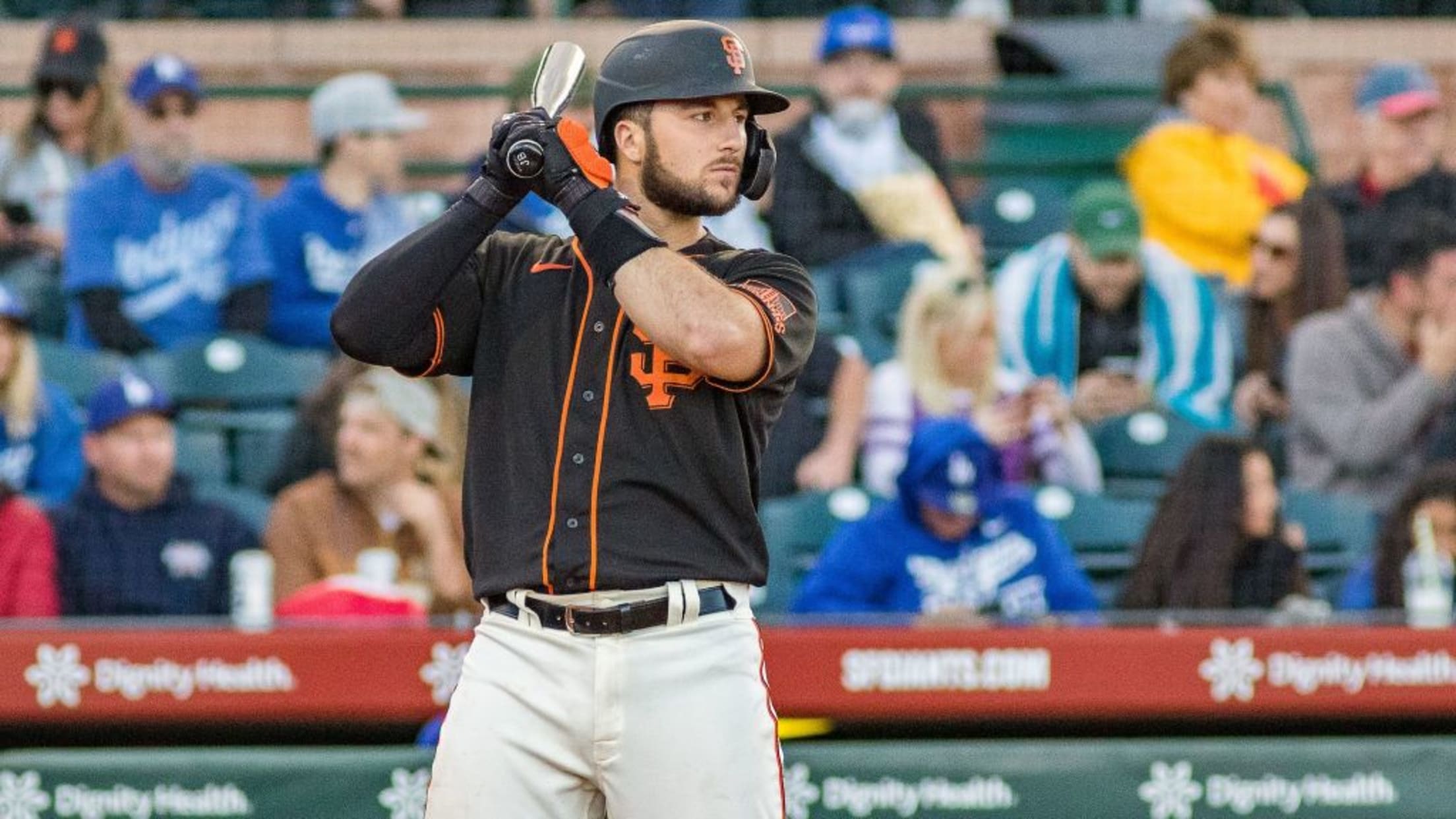 As part of the new rules for the 2020 Major League season, each of the 30 organizations will maintain a 60-man player pool for the duration of the campaign. Some members of the player pool will feature on the active Major League roster while others will work out at an
Farm system rankings: 21-and-under talent
Padres, Braves, Cardinals battle for title of best young core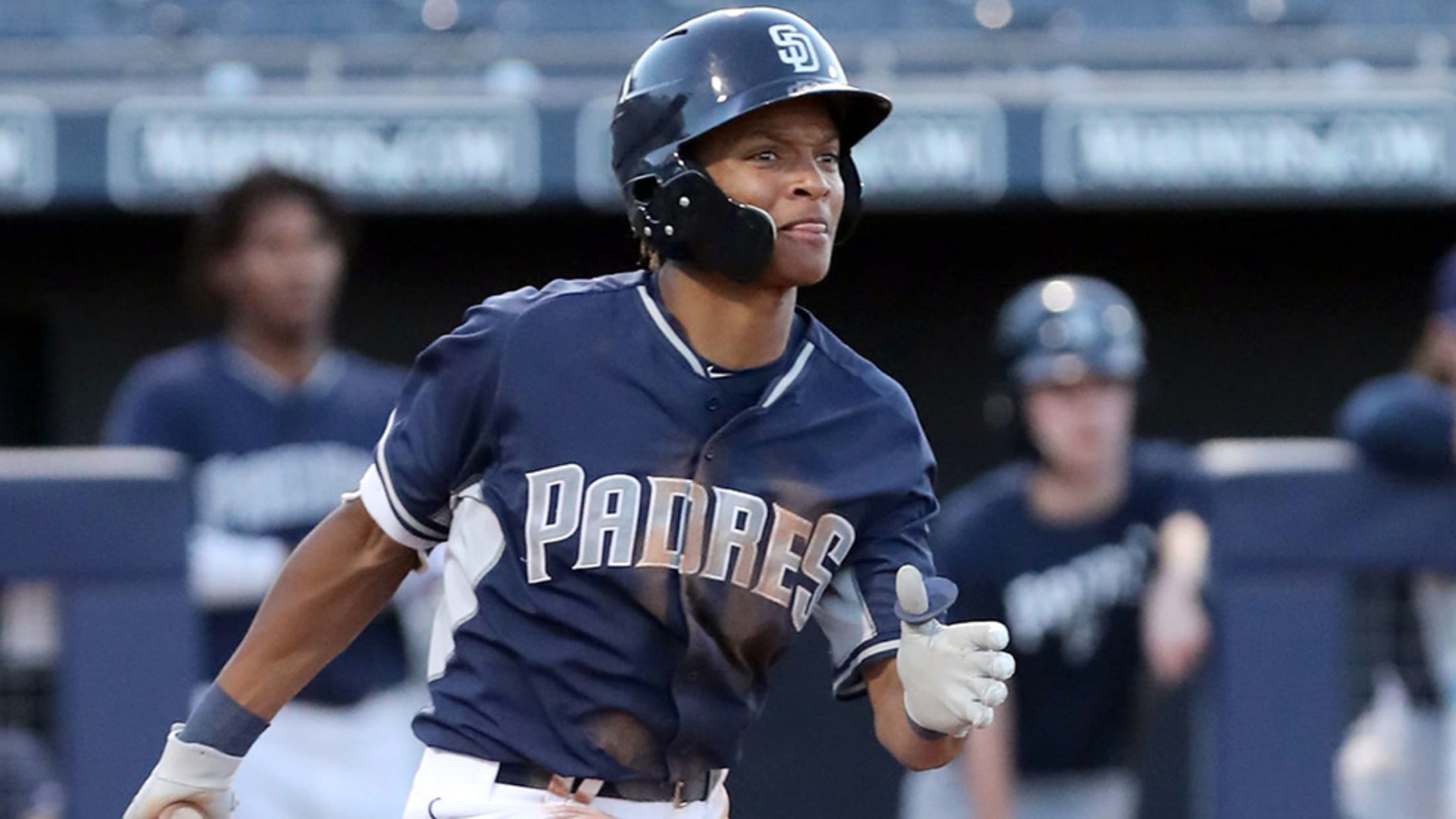 With the 2020 season rapidly approaching, MiLB.com is looking at the state of all 30 farm systems and ranking them in different ways. After looking at position-player prospects (30-21, 20-11, 10-1) and pitchers (30-21, 20-11, 10-1), the third installment focuses on prospects who will be 21 years old or younger
Bart, Ramos emerging as Giant prospects
Up-and-coming system has fans excited in the city by the Bay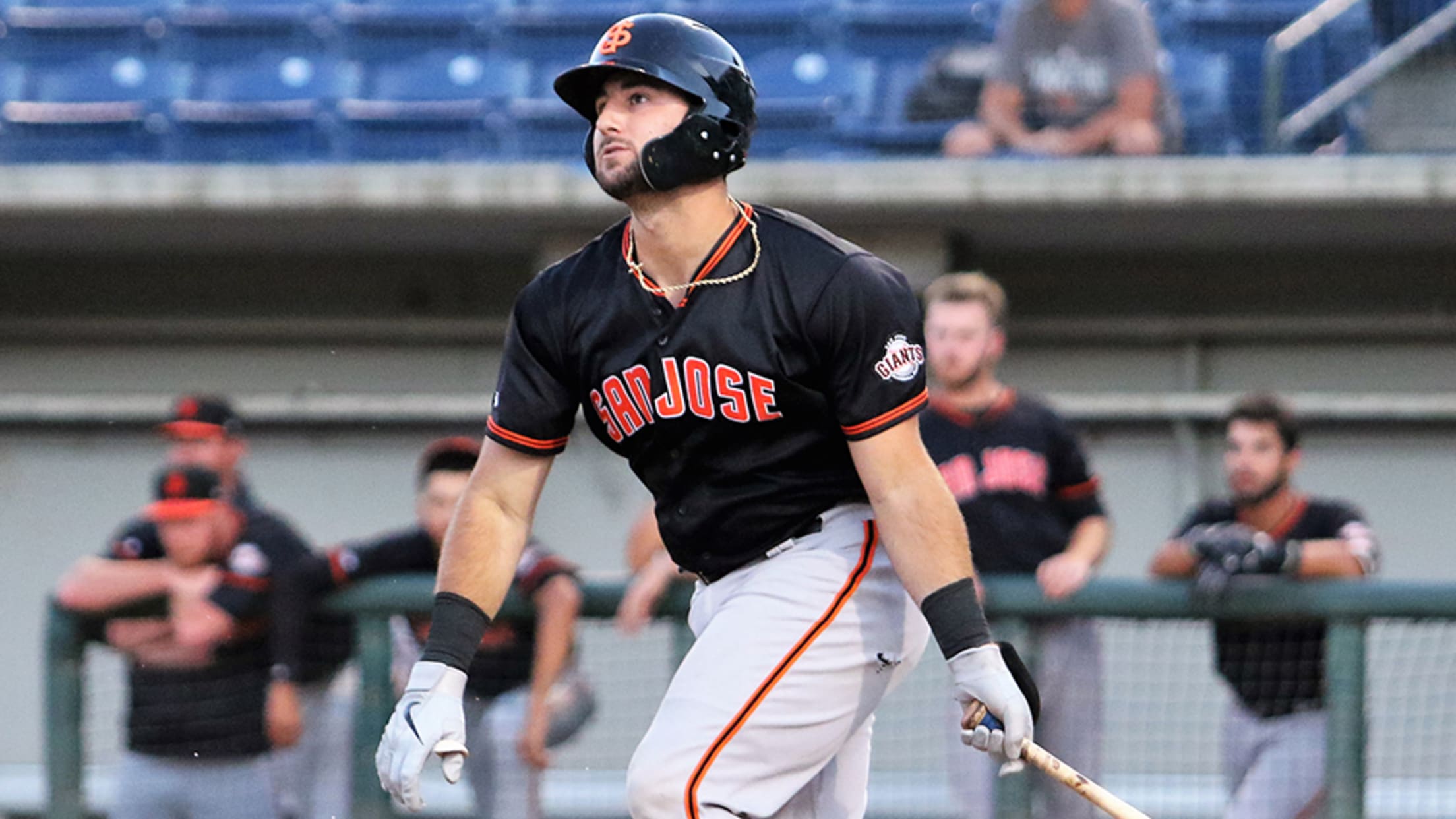 Each offseason, MiLB.com goes position by position across each system and honors the players -- regardless of age or prospect status -- who had the best seasons in their organization. Click here to locate your favorite club.Fresh off a seven-year run that featured three World Series championships and four playoff
Padres' Abrams leads AZL All-Stars
San Diego's first-round pick matches hype, earns MVP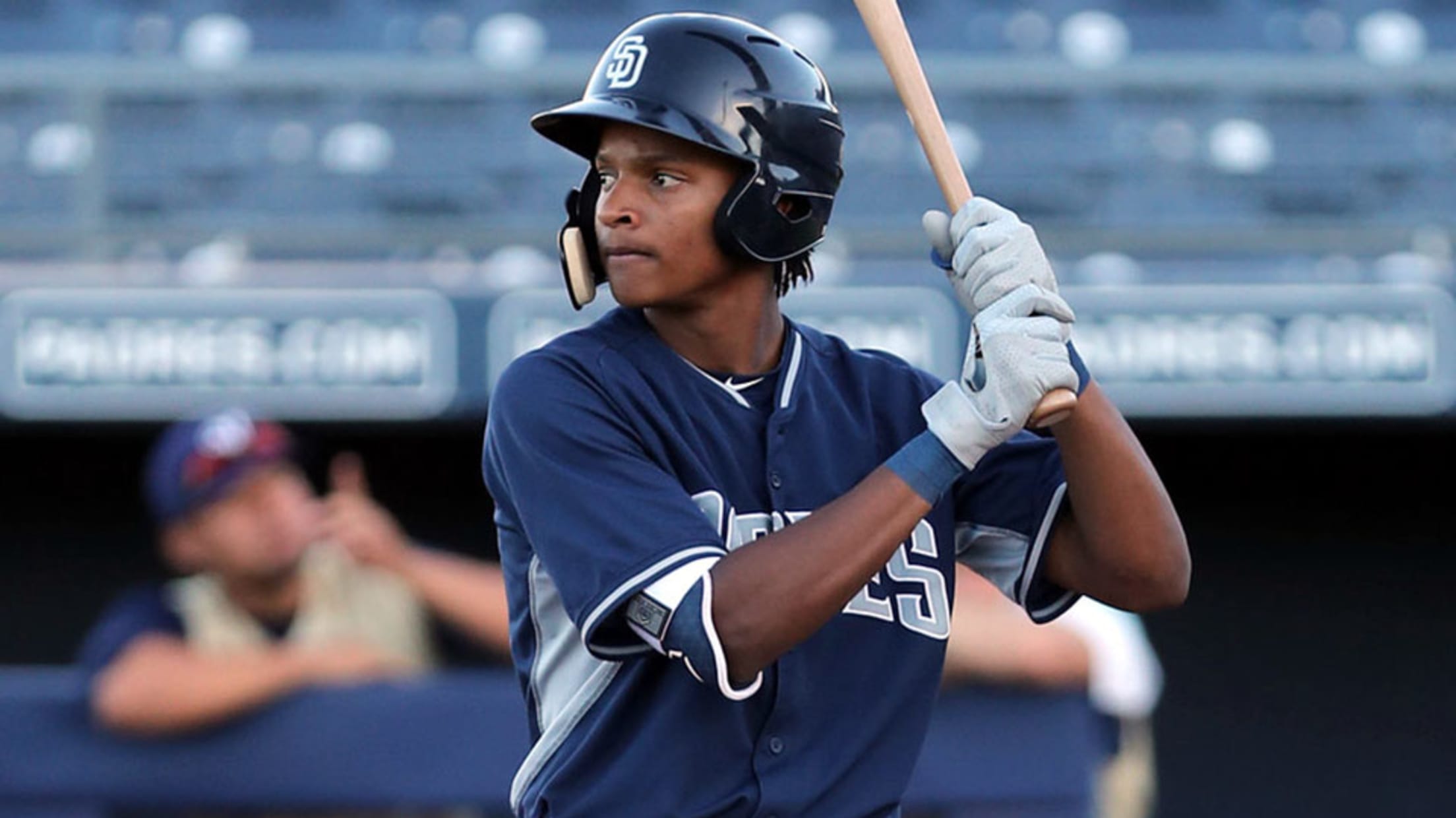 It didn't take long for CJ Abrams to prove too advanced for the Rookie-level Arizona League, and despite not having played there in over three weeks, the sixth overall pick in the 2019 MLB Draft accomplished plenty in his 32 games on the circuit.MLB.com's No. 46 prospect was named Most
Giants' Luciano, Bishop land on IL
Top prospects shelved by Class A Short Season Salem-Keizer
Infielder Marco Luciano and outfielder Hunter Bishop, two of the Giants' top four prospects, were placed on the injured list Friday night by Class A Short Season Salem-Keizer.According to a tweet by the team, Luciano has a strained right quadriceps, while Bishop has turf toe on his left foot. It's
August 19th: Homers by Adkins, Freed not enough in 9-7 loss
In the bottom of the first inning, after Everett takes an early 1-0, Harrison Freed hits a single that scores Hunter Bishop and ties the game at 1.
August 17th: Volcanoes snap losing streak with 8-0 win over Everett
In the bottom of the second inning, Beicker Mendoza hits an RBI single to left field that scores Brandon Martorano and gives the Volcanoes an early 1-0 lead.
Giants promote teen Luciano to NWL
No. 65 overall prospect batted .322, led AZL in RBIs, runs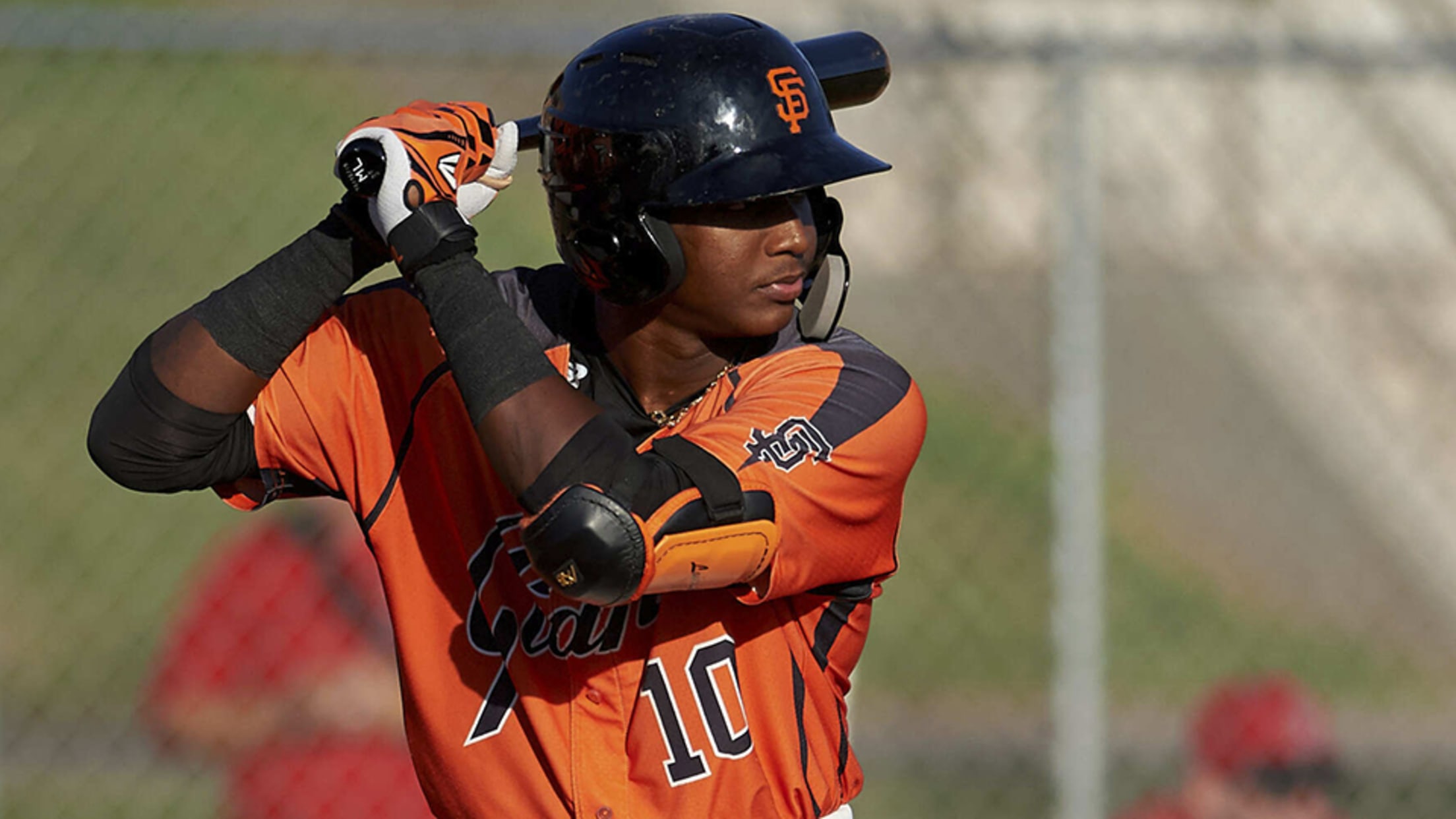 Class A Short Season Salem-Keizer added one of baseball's top prospects ahead of the Northwest League playoffs.The Giants on Sunday promoted 17-year-old shortstop Marco Luciano from the Rookie-level Arizona League, where MLB.com's No. 65 overall prospect ranked among the leaders in nine offensive categories.