Ramírez, Estep Help 'Clones Crack 'Claws
Duo combines for seven hits, four runs scored, and four RBI in 10-6 win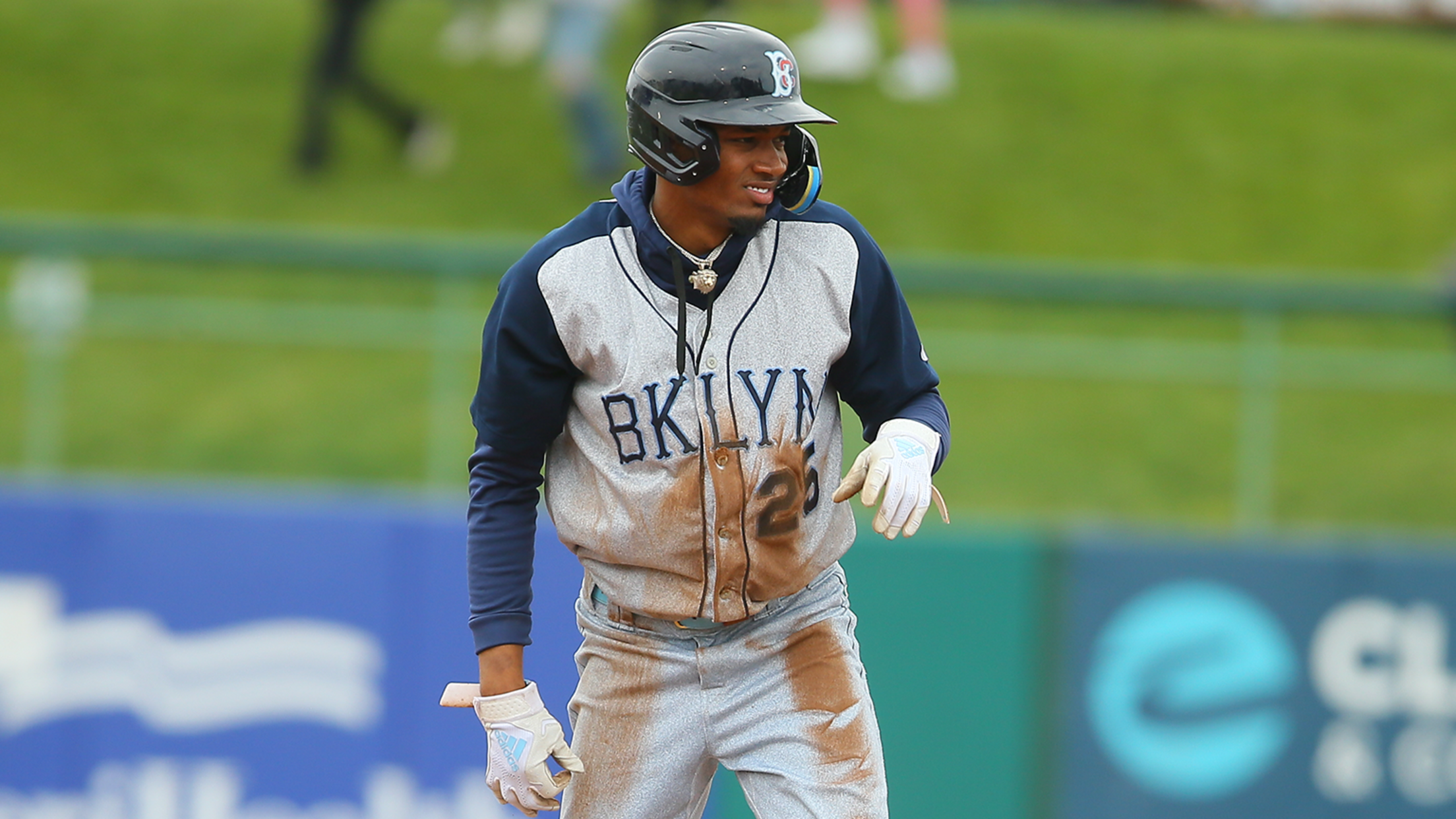 BOX SCORE
PLAY-BY-PLAY LAKEWOOD, N.J. (June 4, 2023) — CF Alex Ramírez tallied three hits and smashed a titanic solo home run, while 2B Chase Estep collected a career-high four knocks and drove in a tally, as the Brooklyn Cyclones slugged their way to a 10-6 win over
De Los Santos, Cyclones Dominate BlueClaws, 6-1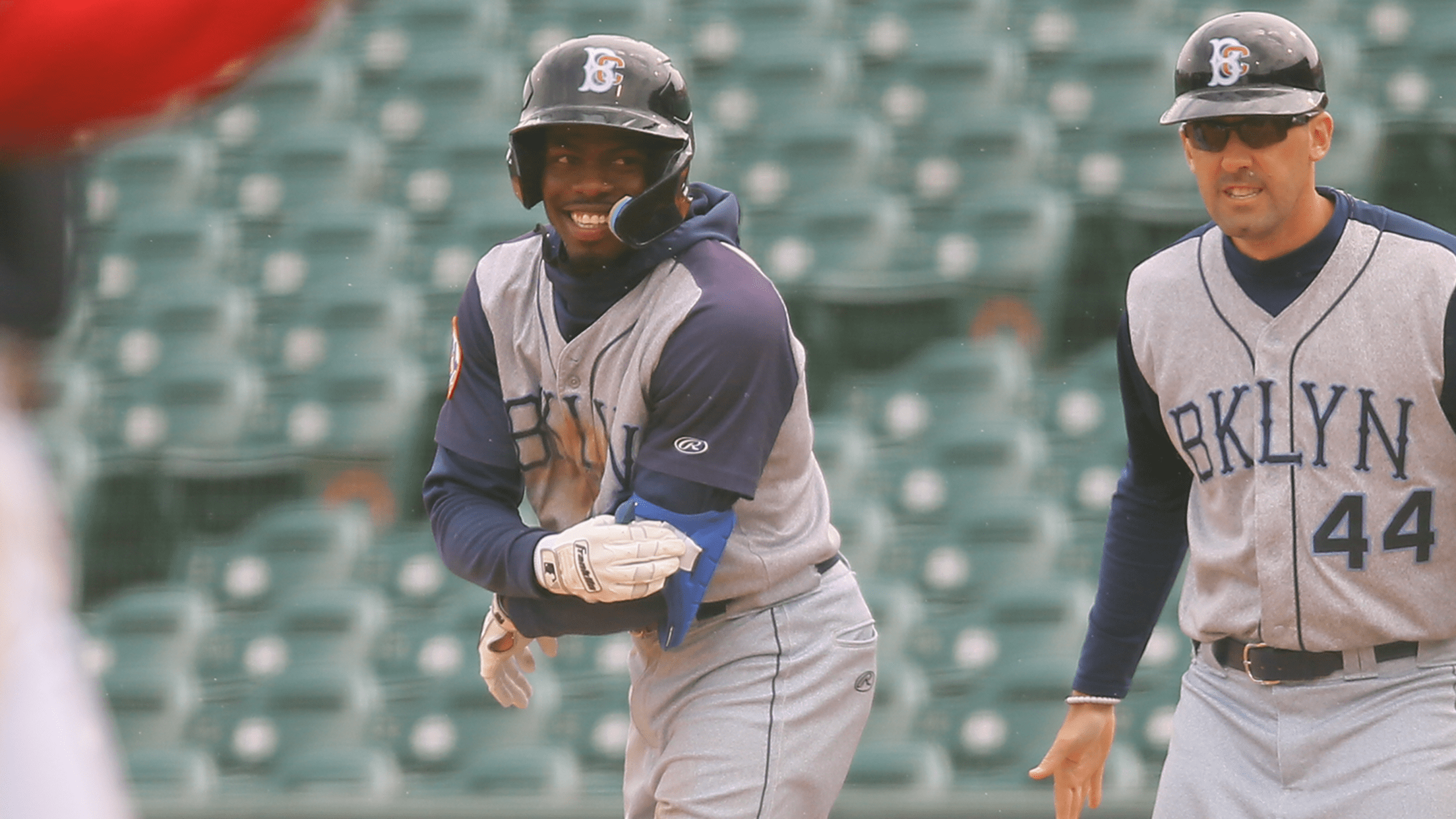 BOX SCORE
PLAY-BY-PLAY LAKEWOOD, N.J. (June 1, 2023) — CF Omar De Los Santos registered a season-high three hits — adding a two-run home run and a stolen bag — as the Brooklyn Cyclones dominated the Jersey Shore BlueClaws, 6-1, on Thursday night from ShoreTown Ballpark. 1B Chase
Brooklyn Batters, Blanks Jersey Shore, 8-0
Tidwell, four Cyclone relievers combine on five-hit shutout of BlueClaws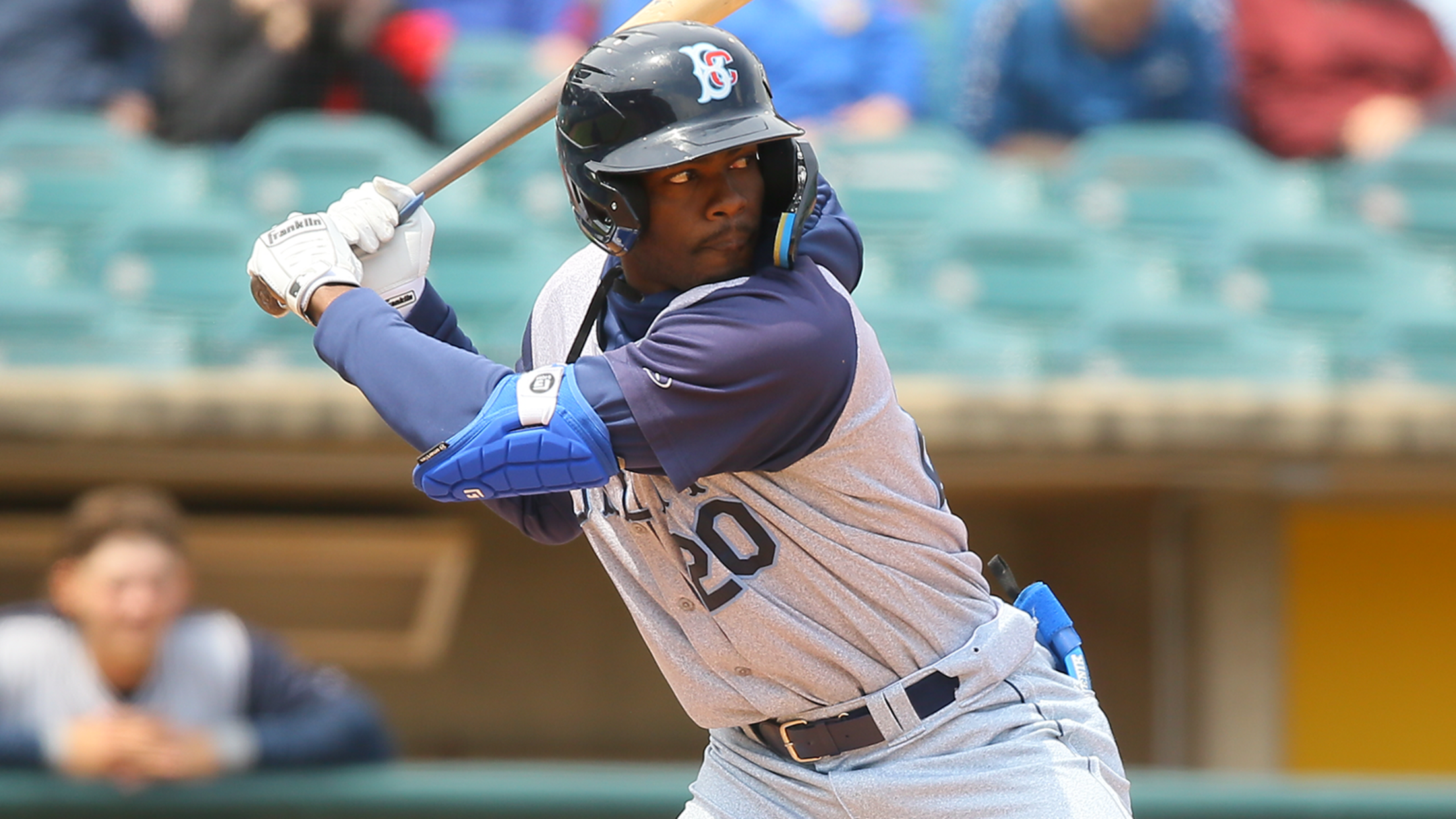 BOX SCORE
PLAY-BY-PLAY LAKEWOOD, N.J. (May 30, 2023) — RHP Jace Beck tied a career-best with seven strikeouts, earning the victory out of the bullpen, as the Brooklyn Cyclones dominated the Jersey Shore BlueClaws, 8-0, on Tuesday night at ShoreTown Ballpark. RHP Blade Tidwell made the start, going
Dash Dip Past Cyclones, 2-1, in Extra Innings
Stuart's strong Sunday not enough, as Brooklyn drops series finale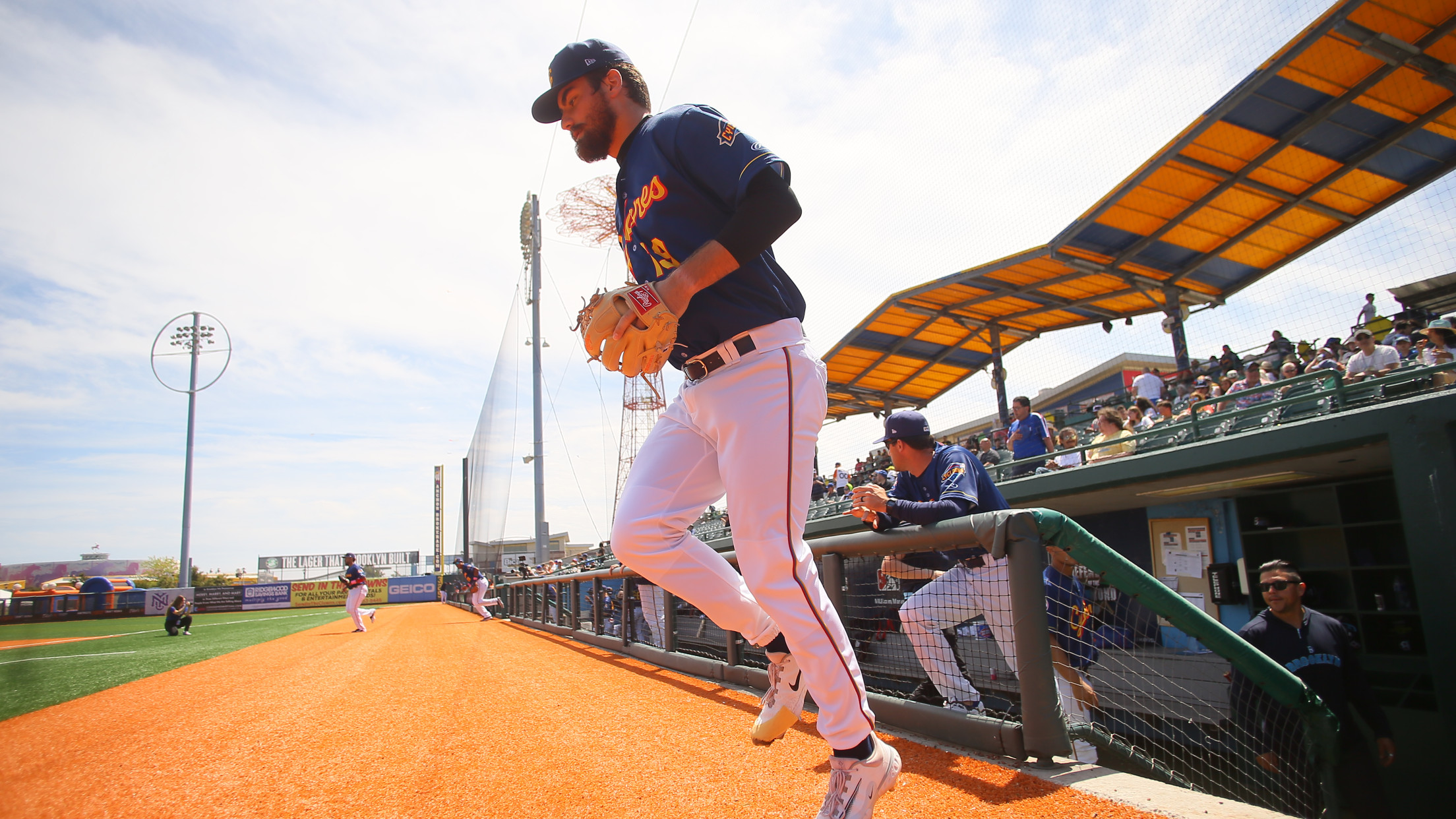 BOX SCORE
PLAY-BY-PLAY BROOKLYN, N.Y. (May 28, 2023) - Despite RHP Tyler Stuart logging seven innings of one-run ball with six strikeouts, the Brooklyn Cyclones ultimately fell to the Winston-Salem Dash, 2-1, in 10 innings on Sunday afternoon at Maimonides Park. Each team plated a run in the
De Los Santos' Long Ball Not Enough, 'Clones Fall to Dash
Narváez goes 0-for-1 with a walk in first rehab game with Brooklyn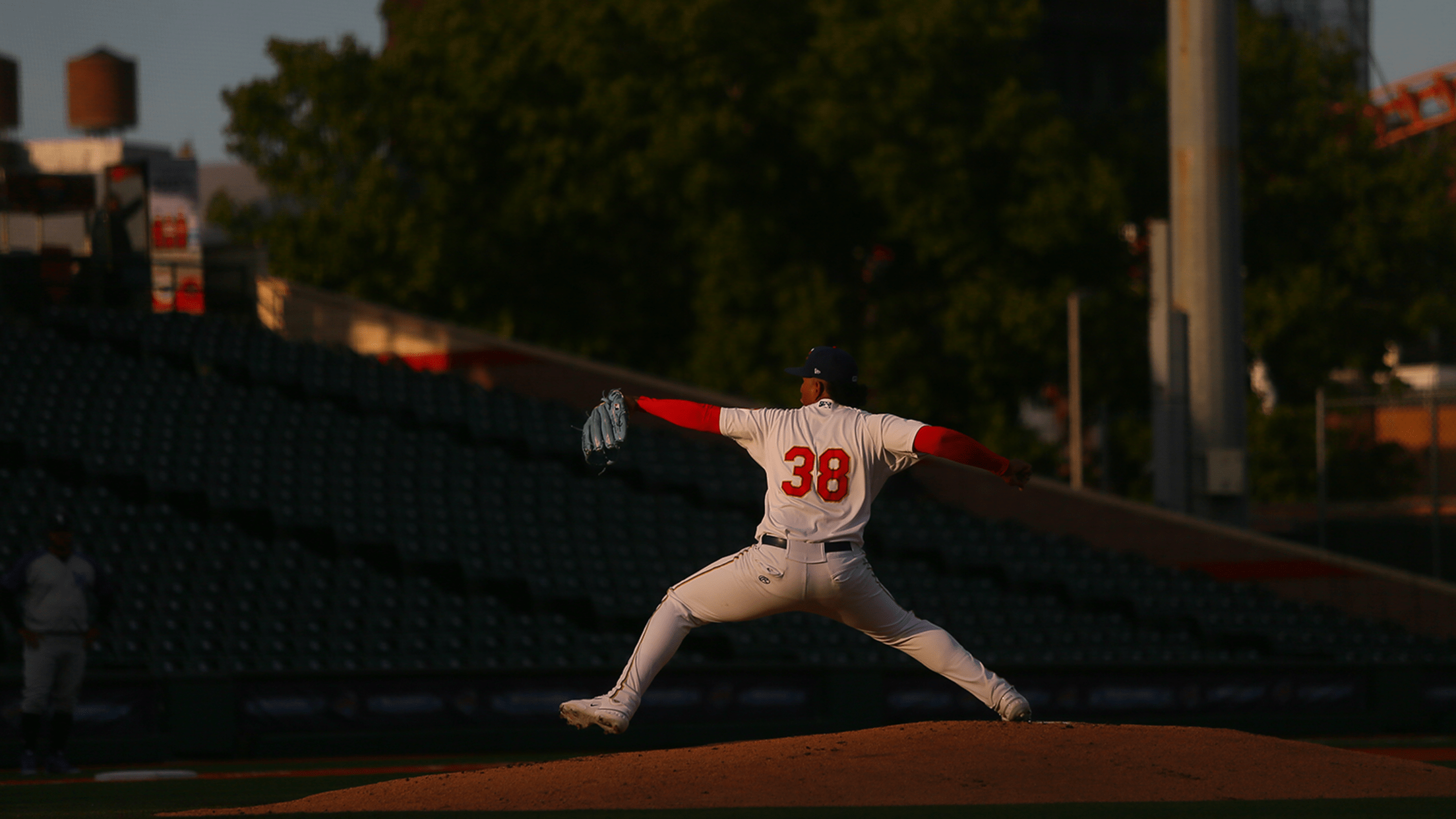 BOX SCORE
PLAY-BY-PLAY BROOKLYN, N.Y. (May 25, 2023) - RF Omar De Los Santos clubbed his second home run of the year, but that was the Cyclones only run of the day. Brooklyn fell to the Winston-Salem Dash, 6-1, on Thursday night at Maimonides Park. The loss snaps
Cyclones Cut Down Dash in Lid-Lifter
Brooklyn begins homestand with emphatic victory over Winston-Salem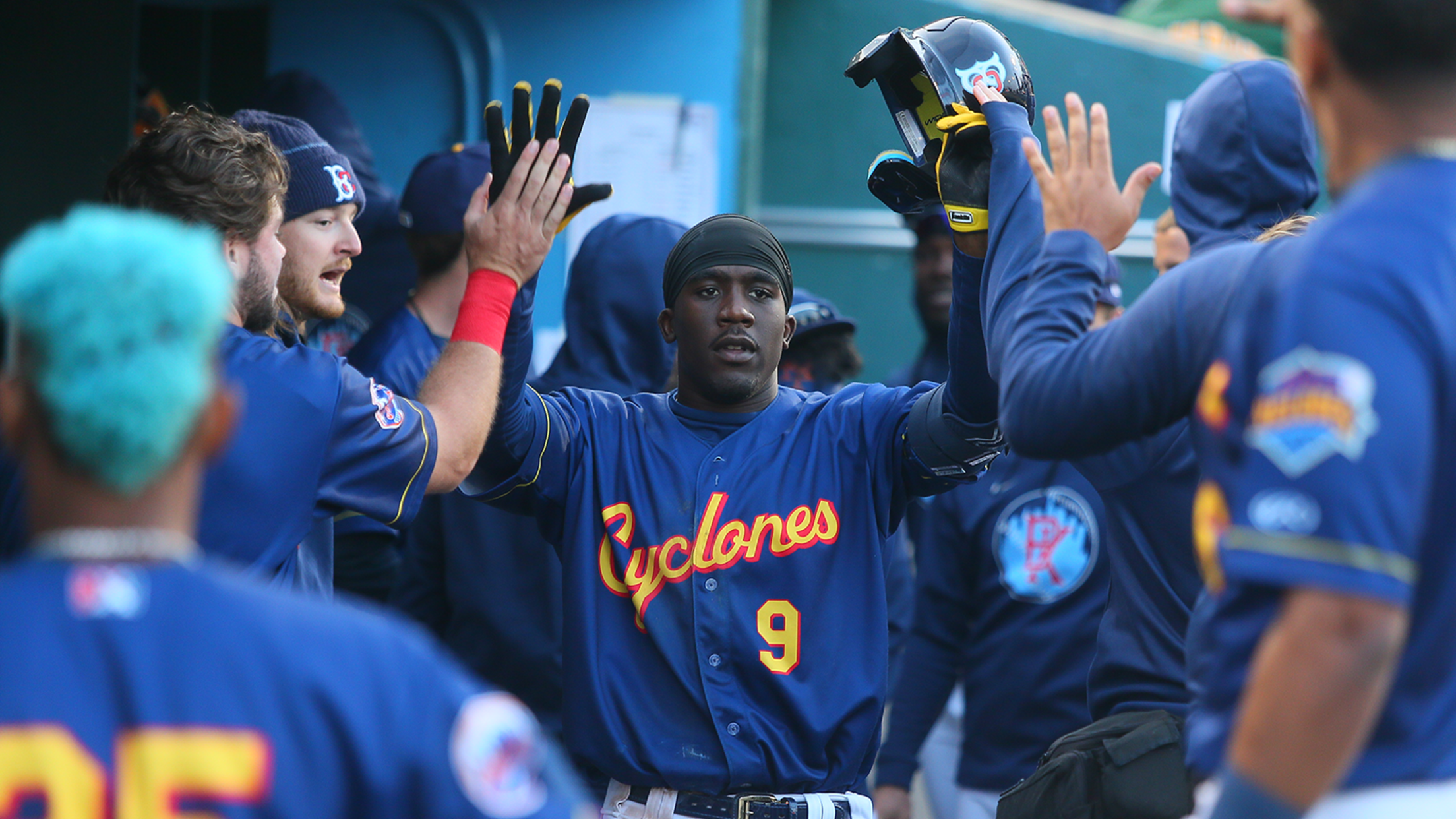 BOX SCORE
PLAY-BY-PLAY BROOKLYN, N.Y. (May 23, 2023) - The Brooklyn Cyclones used a team-wide effort to take down the Winston-Salem Dash, 7-3, on Tuesday evening at Maimonides Park. Eight of Brooklyn's nine starters recorded a base hit, while all nine reached base safely. RHP Blade Tidwell was
Brooklyn Battles Back, Drops Heartbreaker to Wilmington
Cyclones rally to take lead in top half of ninth, Blue Rocks walk-off in bottom half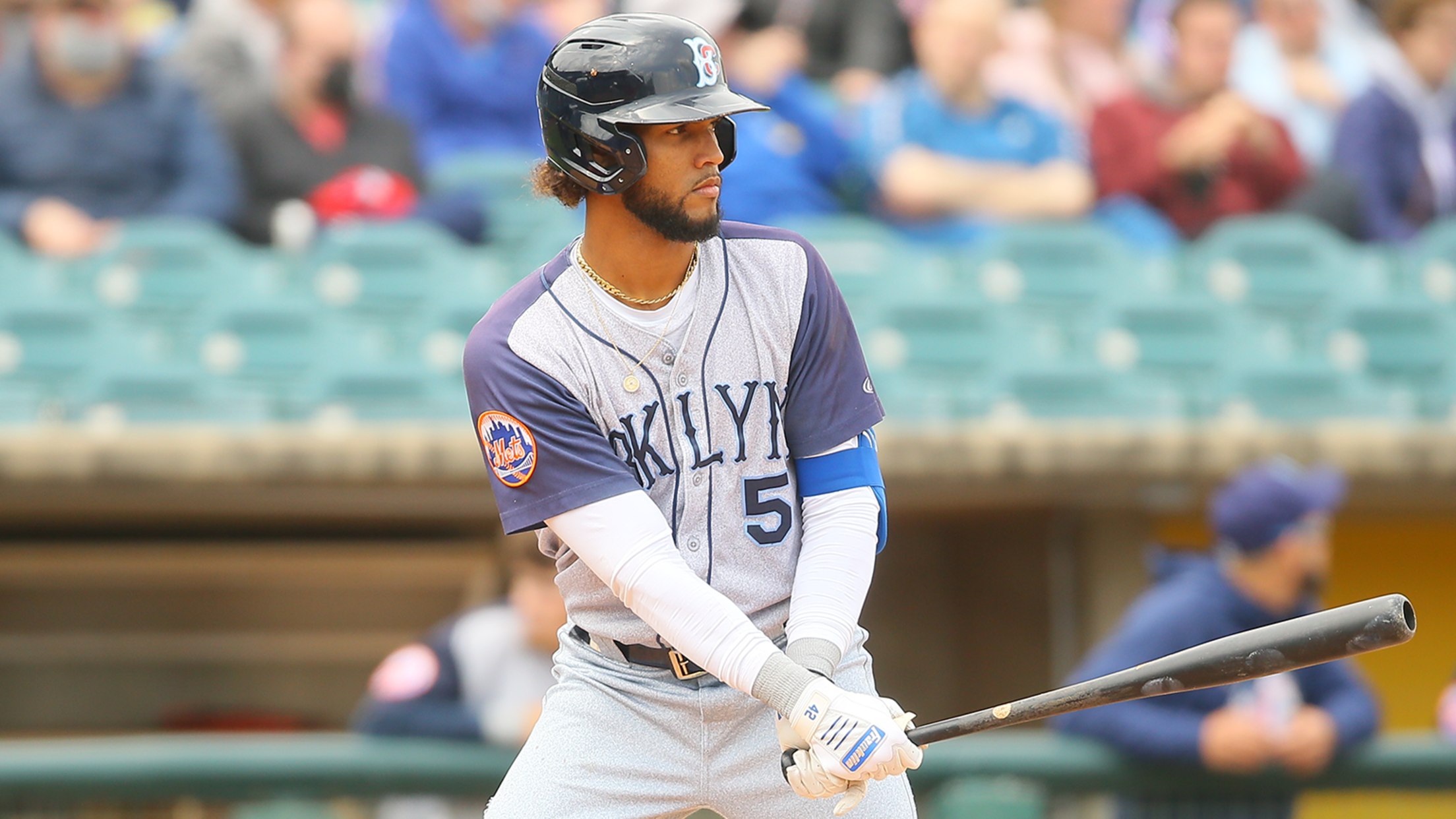 BOX SCORE
PLAY-BY-PLAY WILMINGTON, Del. (May 12, 2023) — Trailing by four after three innings, the Cyclones rallied with two in the fourth and three more in the top of the ninth to jump in front. However, the Blue Rocks tallied two runs with two out in the
De Los Santos Delivers Walk-Off Winner for Cyclones
Brooklyn captures their second-straight home win in walk-off fashion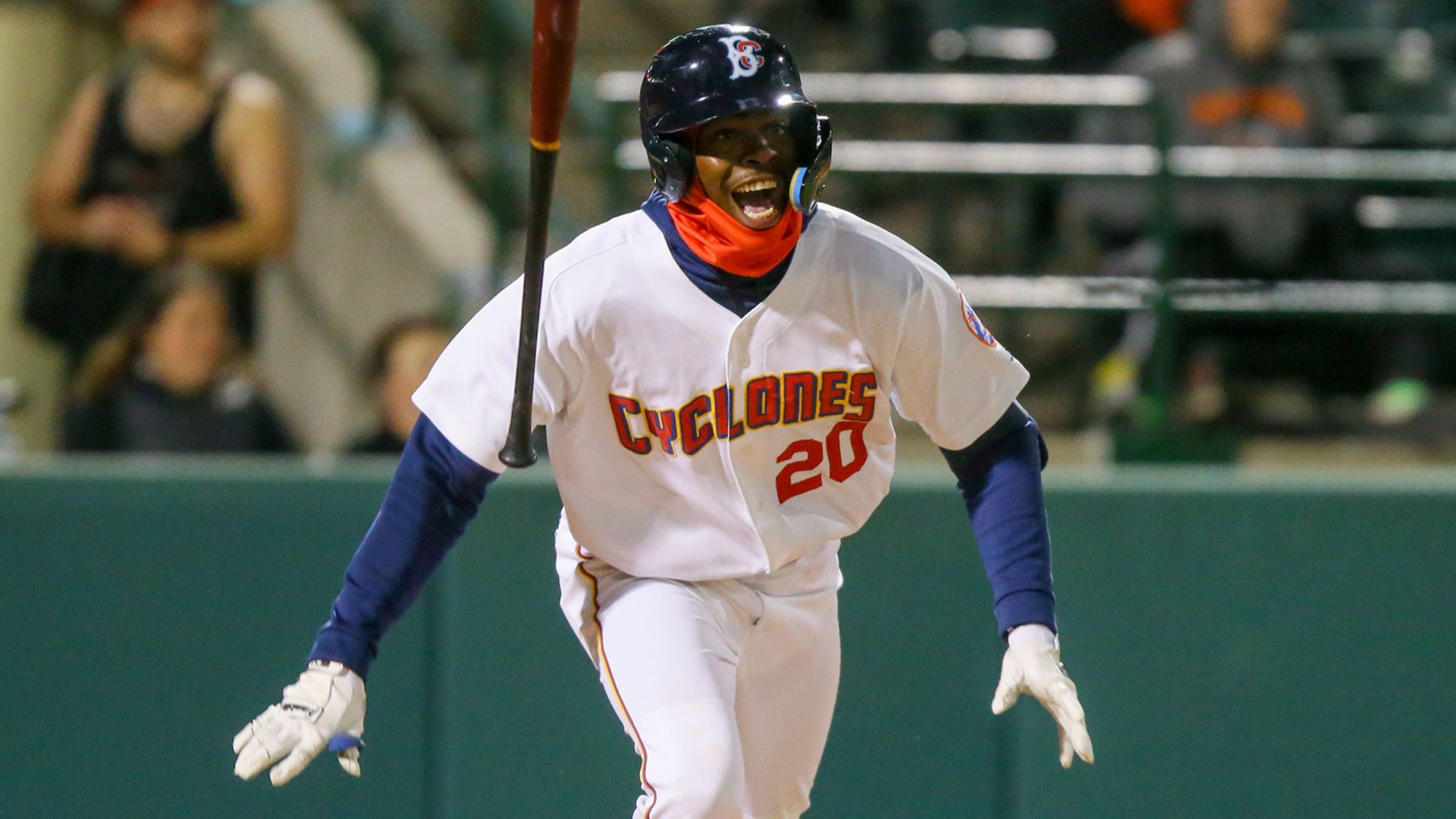 BOX SCORE
PLAY-BY-PLAY BROOKLYN, N.Y. (May 2, 2023) — For the third time already in 2023, a ballgame at Maimonides Park ended with a celebration scrum in the middle of the infield. LF Omar De Los Santos was the latest hero, delivering awalk-off RBI single in the bottom
Four-Run Fifth Funnels Cyclones Over BlueClaws
Suozzi and Parada provide key RBI knocks in come-from-behind win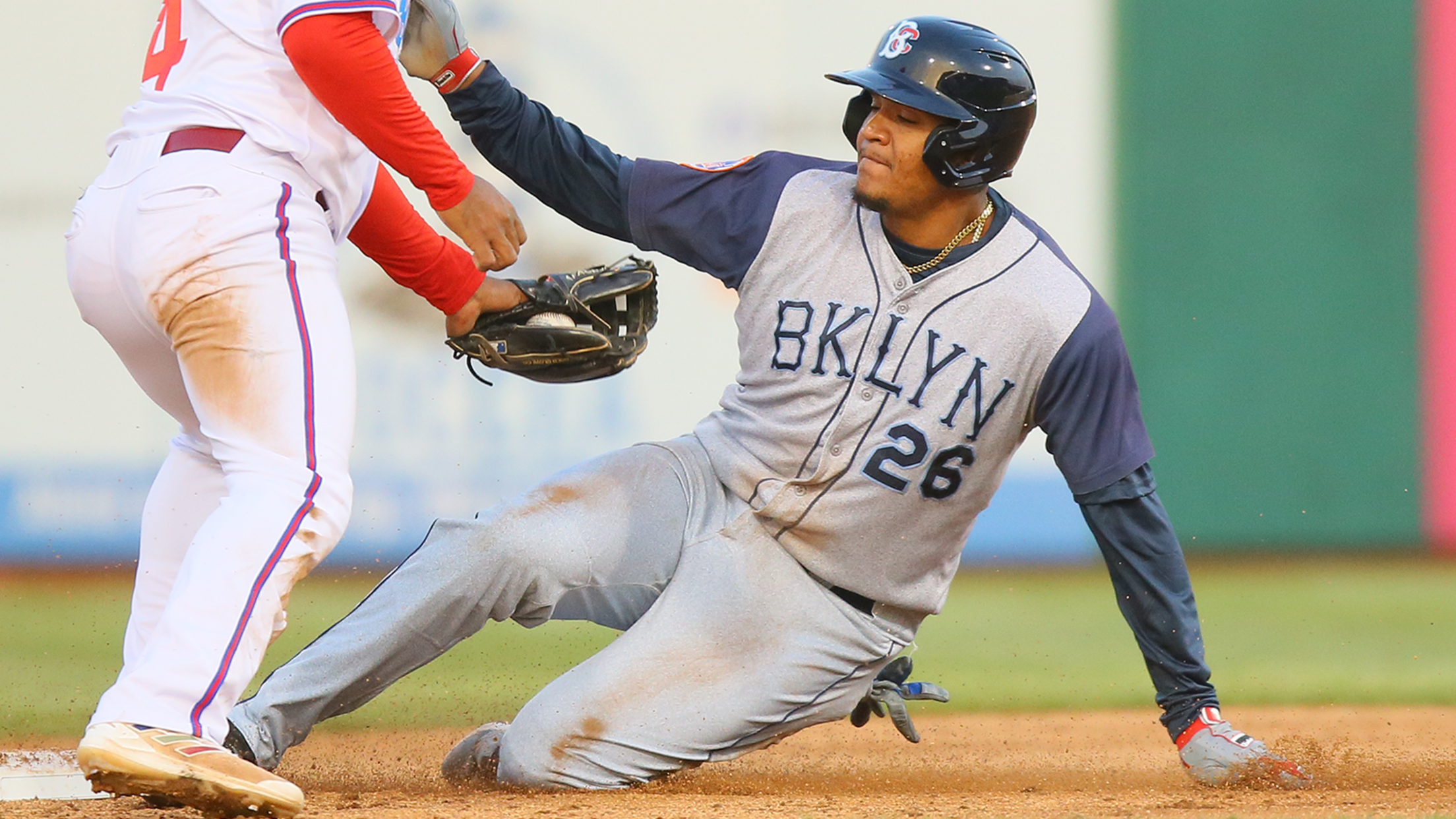 BOX SCORE
PLAY-BY-PLAY LAKEWOOD, N.J. (April 27, 2023) — Trailing 2-0 and without a hit entering the fifth, the Cyclones turned the game around quickly. Brooklyn set eight hitters to the plate and scored four times in the frame to rally and usurp the Jersey Shore BlueClaws, 4-3,
Cyclones can't top Dash in series finale, 10-4
Dash notch eight runs over final three frames to hand Brooklyn a second-straight loss.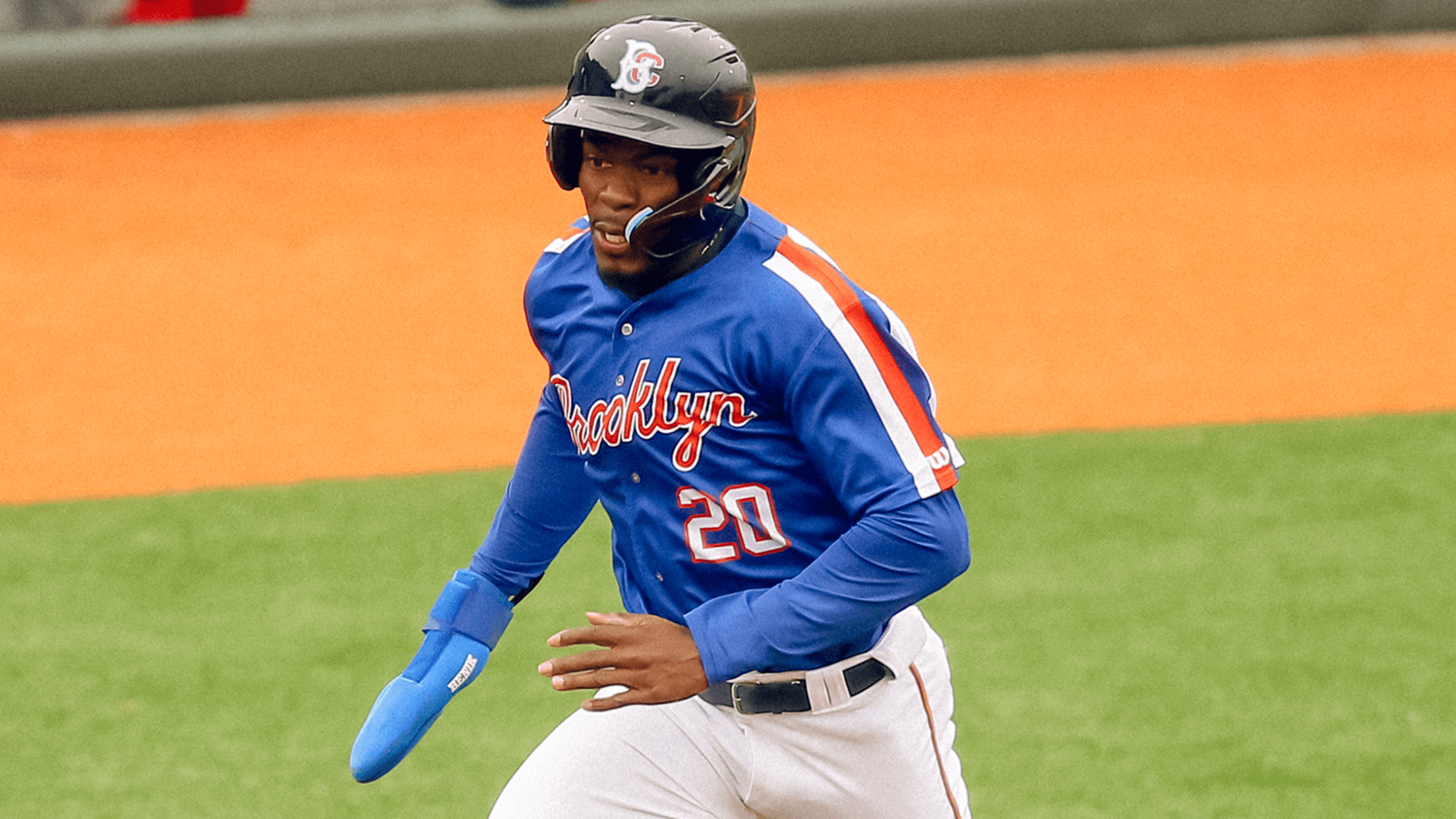 BOX SCORE
PLAY-BY-PLAY WINSTON-SALEM, N.C. (April 16, 2023) – The Brooklyn Cyclones (3-6) fell to the Winston-Salem Dash (5-2), 10-4, in Sunday's series finale from Truist Stadium. The scoring began in the top of the third inning, when 2B Justin Guerrera led off the frame with a solo
De Los Santos, Palmer can't power 'Clones past Dash
Pair of solo shots is not enough, as Brooklyn drops road opener to Winston-Salem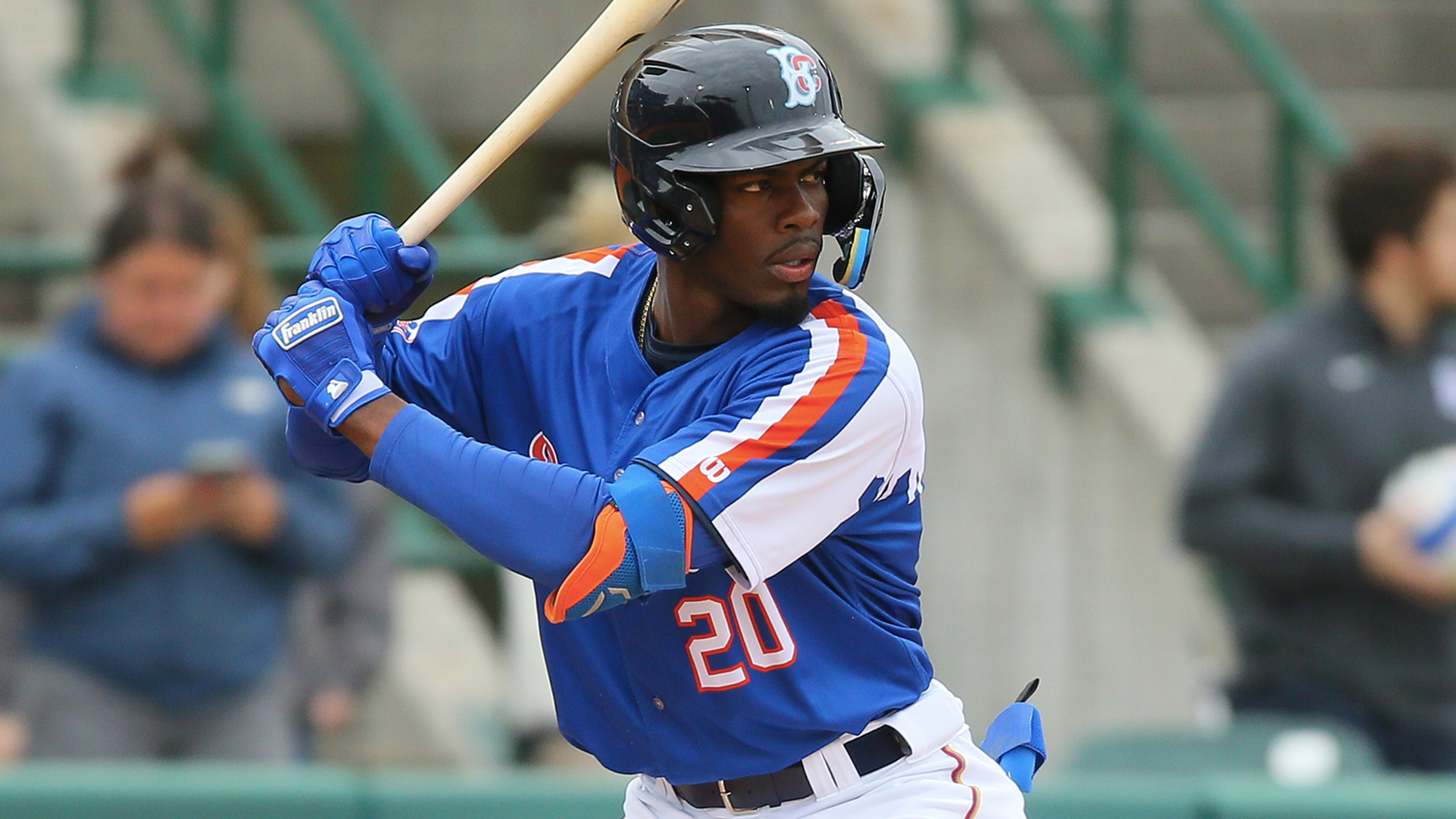 BOX SCORE
PLAY-BY-PLAY WINSTON-SALEM, N.C. (April 11, 2023) — LF Jaylen Palmer and DH Omar De Los Santos each pummeled their first home runs of the season, but the Winston-Salem Dash outmaneuvered the Brooklyn Cyclones, 5-3, in the opening game of the series on Tuesday night at Truist
Parada's blast not enough, as BlueClaws clip Cyclones
Mets' 2022 first-round pick blasts home run, picks up two hits, in 8-6 defeat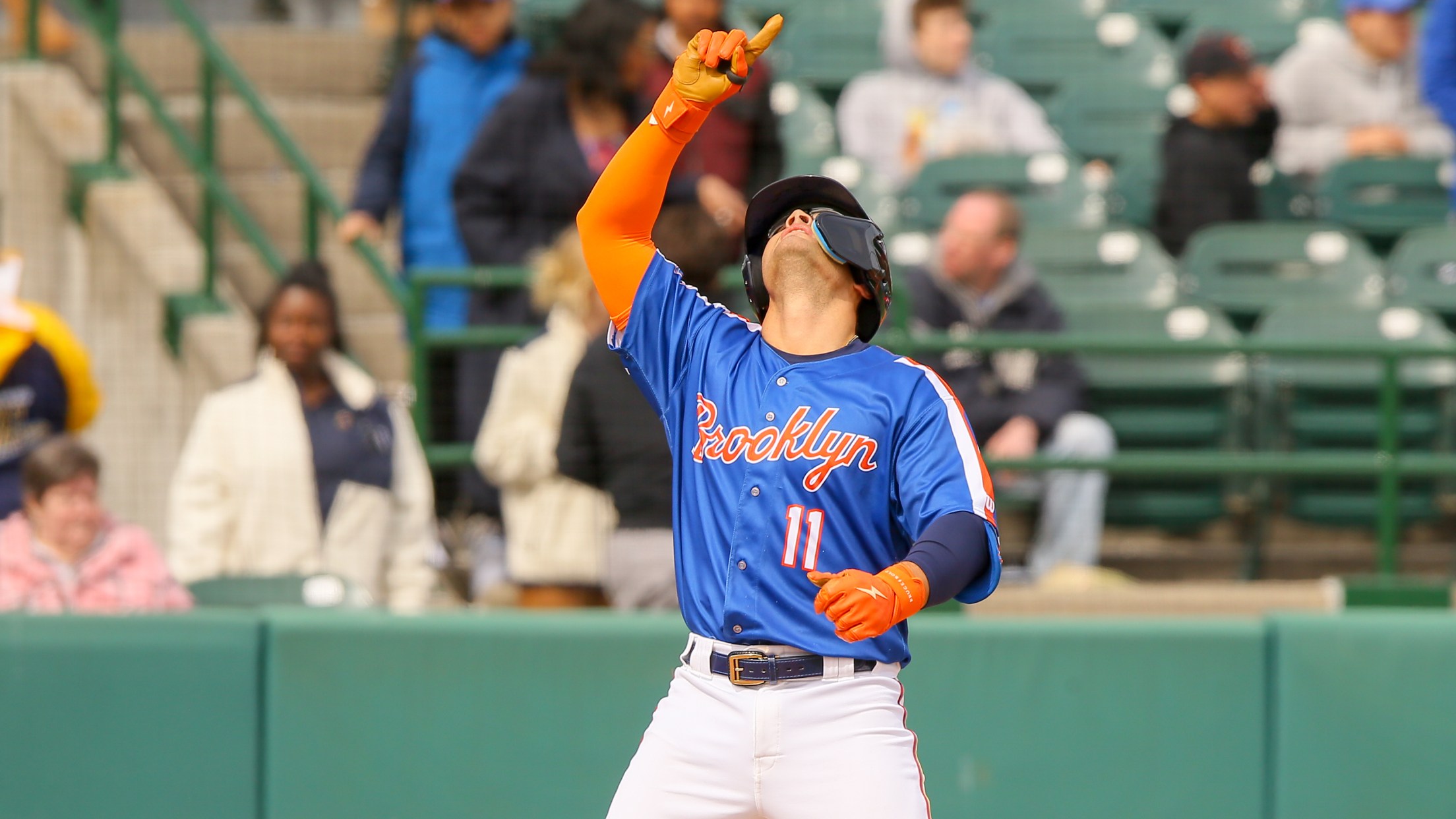 BOX SCORE
PLAY-BY-PLAY BROOKLYN, N.Y. (April 8, 2023) — C Kevin Parada powered a 391-foot home run in the third inning and smashed a 109-mph single off the wall in the fourth, but a pair of crooked numbered innings from Jersey Shore shuffled the BlueClaws past the Brooklyn
Álvarez, Baty rake their way through upper levels
Mets' star prospects ride dominant seasons to Major League debuts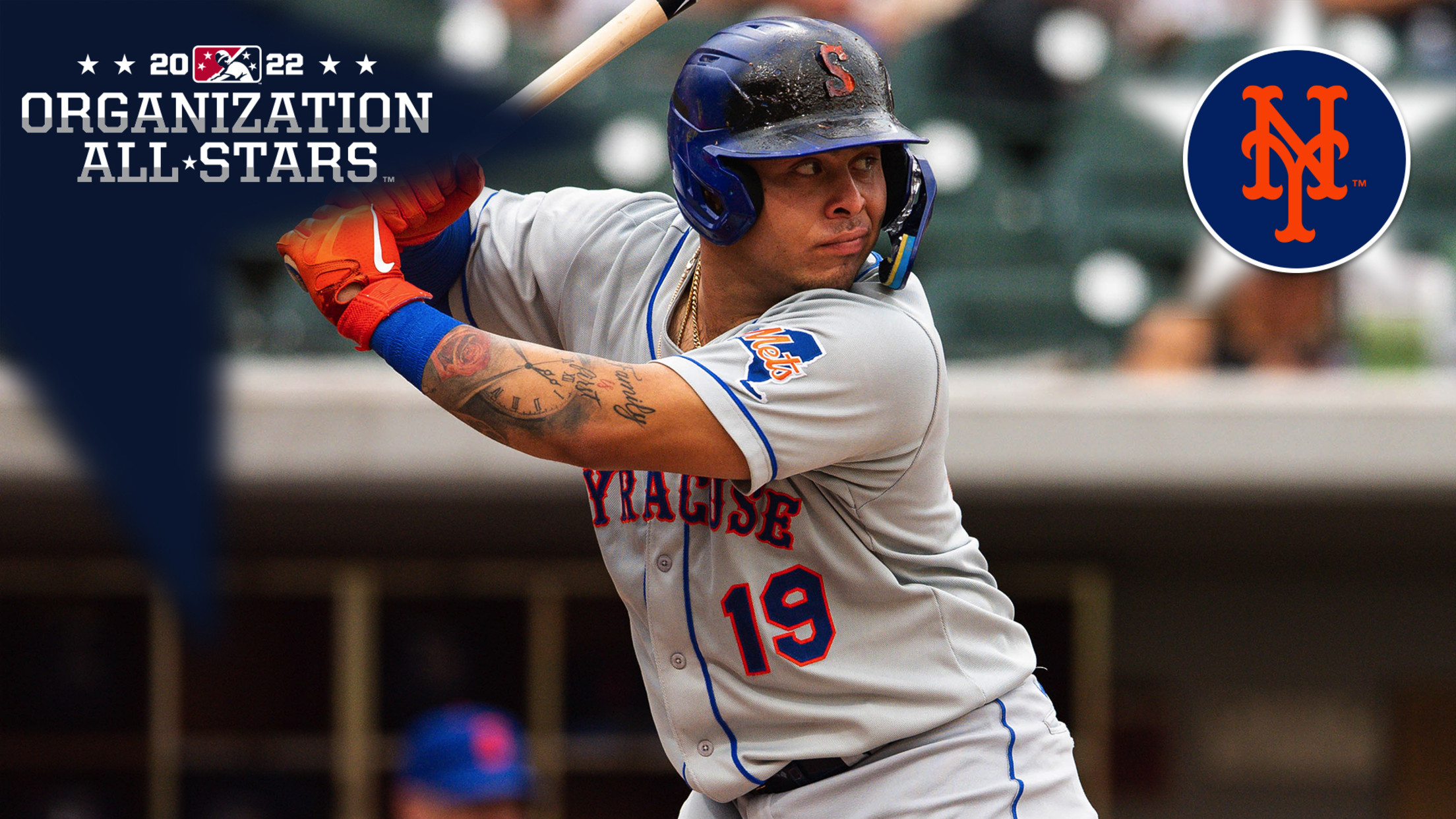 Each offseason, MiLB.com goes position by position across each organization and honors the players -- regardless of age or prospect status -- who had the best seasons in each farm system. Next up in our 2022 Organization All-Stars series are the New York Mets.