De Los Santos Launches Go-Ahead Homer In 9th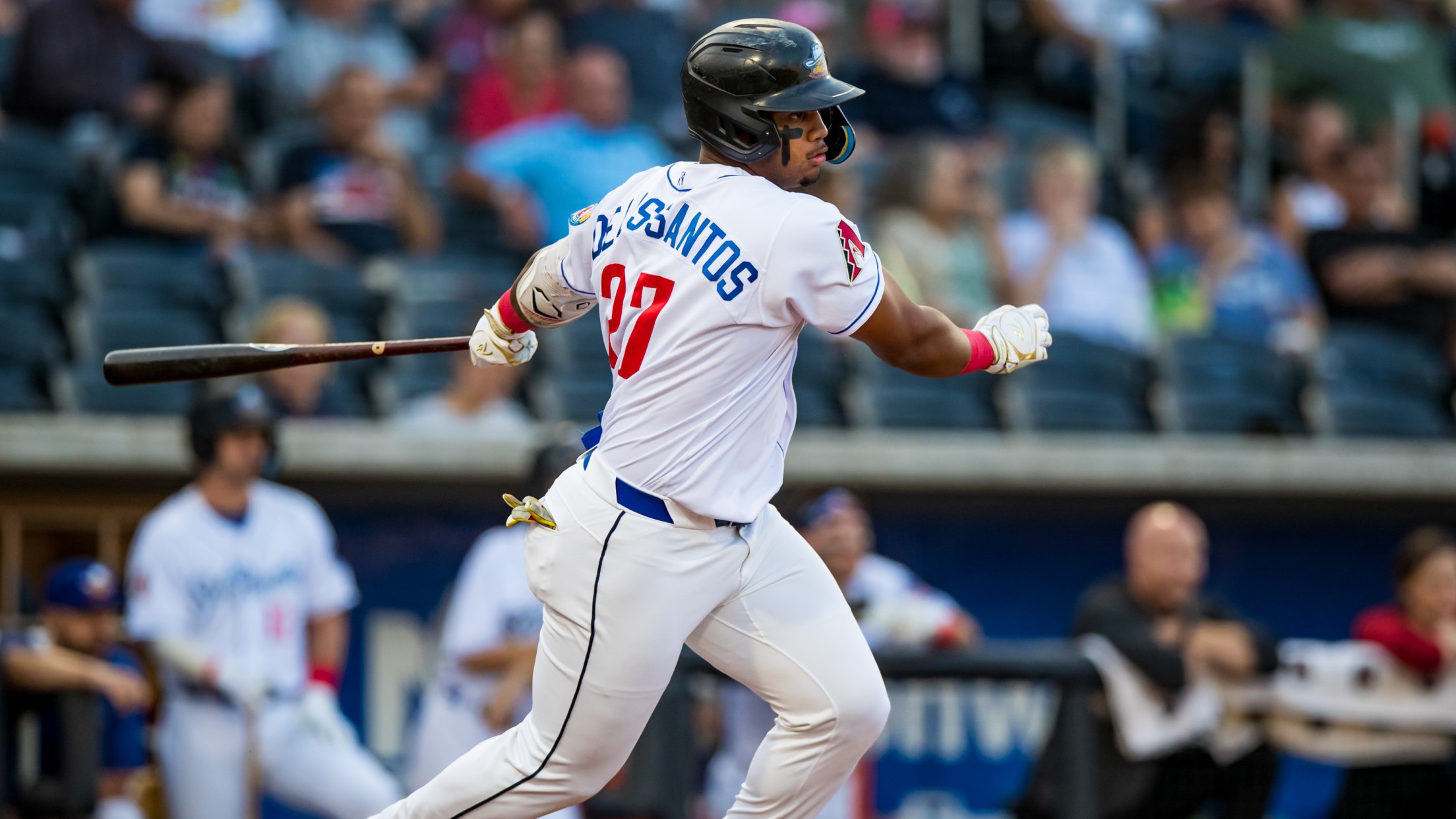 San Antonio, Texas - The Amarillo Sod Poodles completed their second comeback win over the Missions to start the series on Wednesday night. A pair of big innings propelled the Sod Poodles to victory in San Antonio capped by the first Double-A homer for Deyvison De Los Santos in the
Sod Poodles Held To Two Runs In Lopsided Loss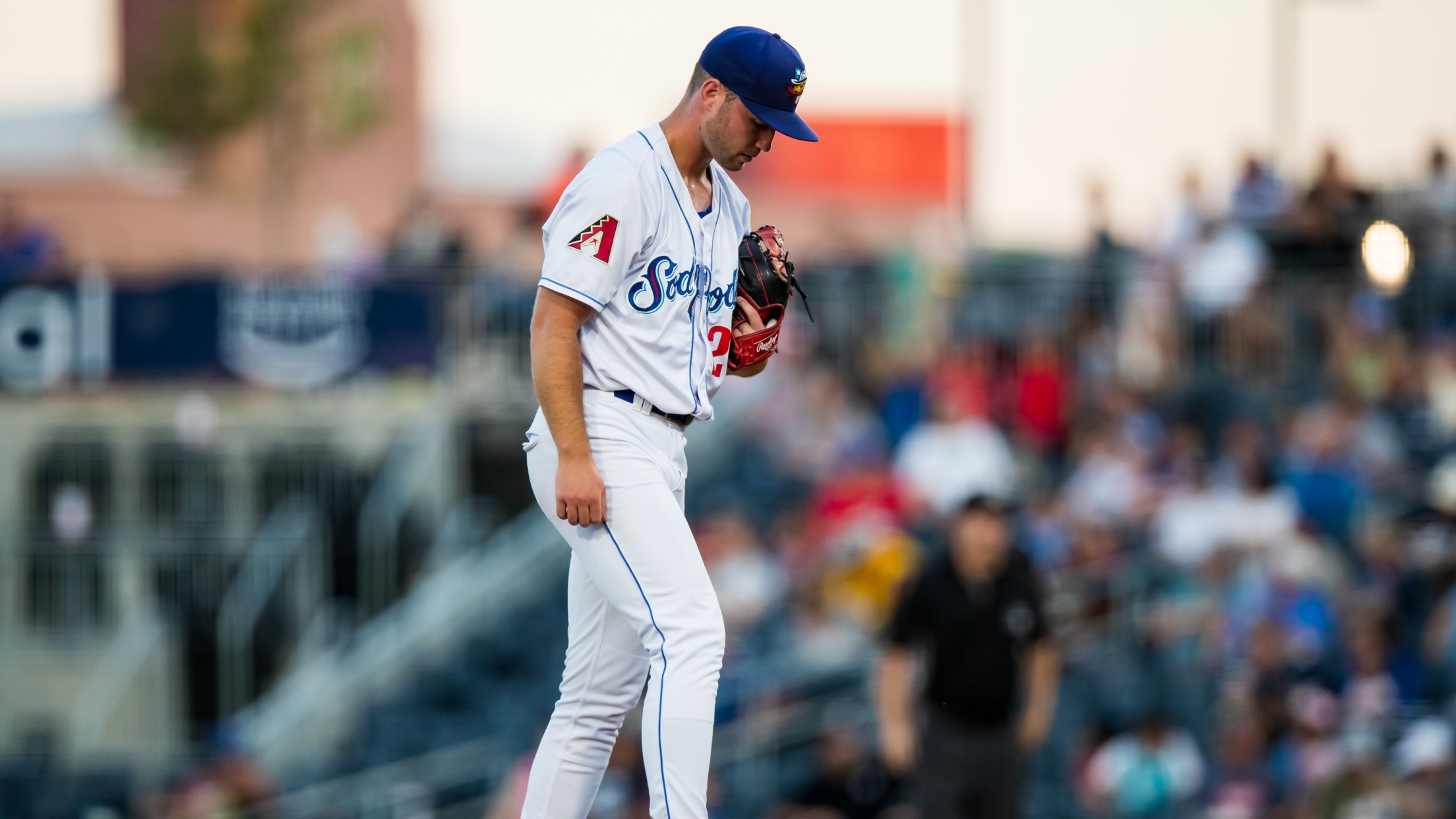 Amarillo, Texas - After falling behind early, the Sod Poodles dropped Friday night's tilt against the Frisco RoughRiders 21-2. The RoughRiders jumped out to a seven-run advantage after their first three at-bats. Right-hander Bryce Jarvis got the start on the hill for Amarillo and surrendered three runs on three hits
Sod Poodles Shutout RockHounds In Series Finale
Jarvis Spins Third Quality Start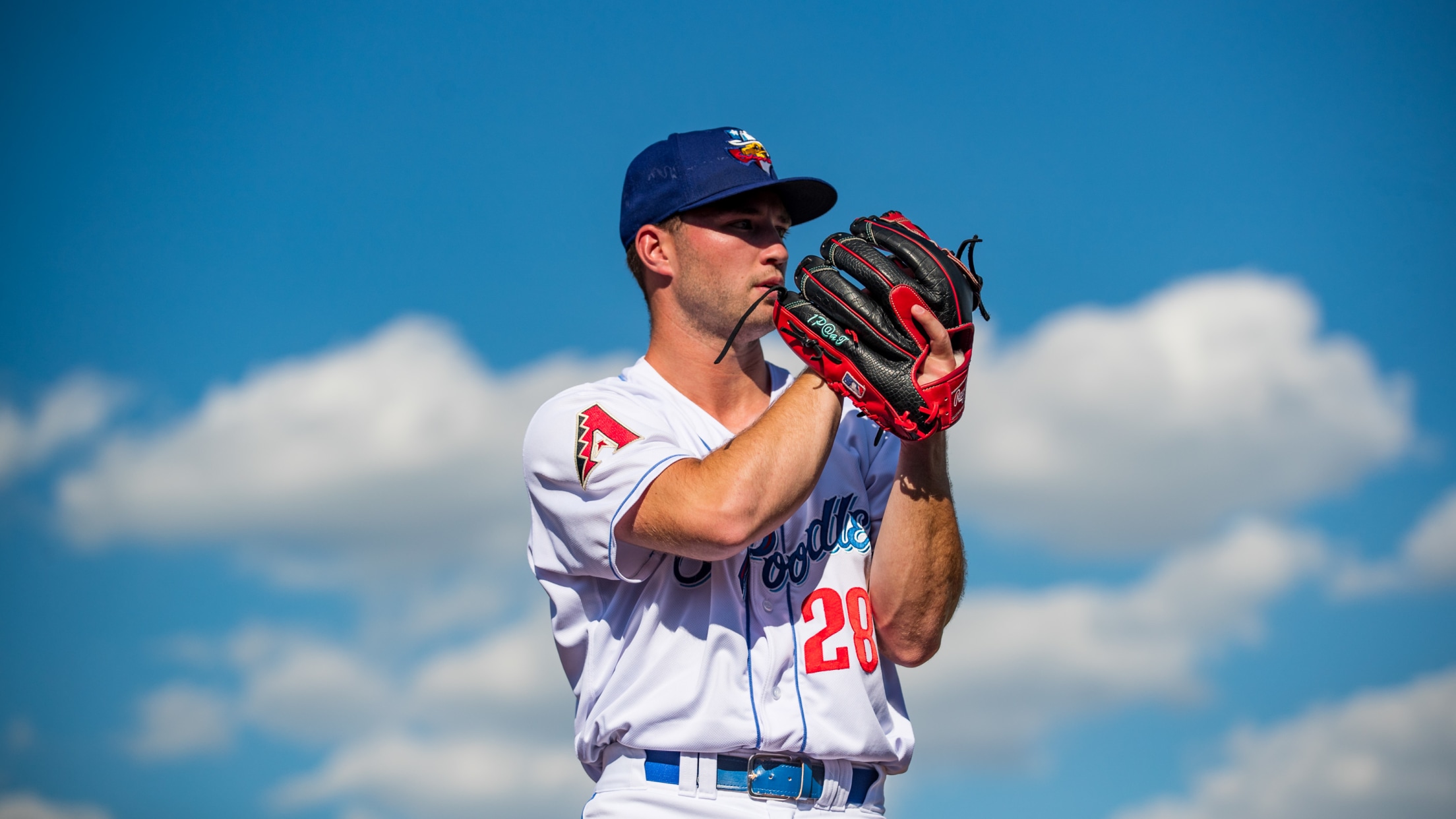 MIDLAND, Texas - In a Sunday afternoon series finale, the Sod Poodles needed just two runs to leave Momentum Bank Ballpark with a win. Bryce Jarvis spun his third quality start of the year, allowing just three hits over 6.0 IP. A solo home run in the top of the
Sod Poodles Start Fast, Drop Game Two
Enriquez, Barrosa Extend Hit Streaks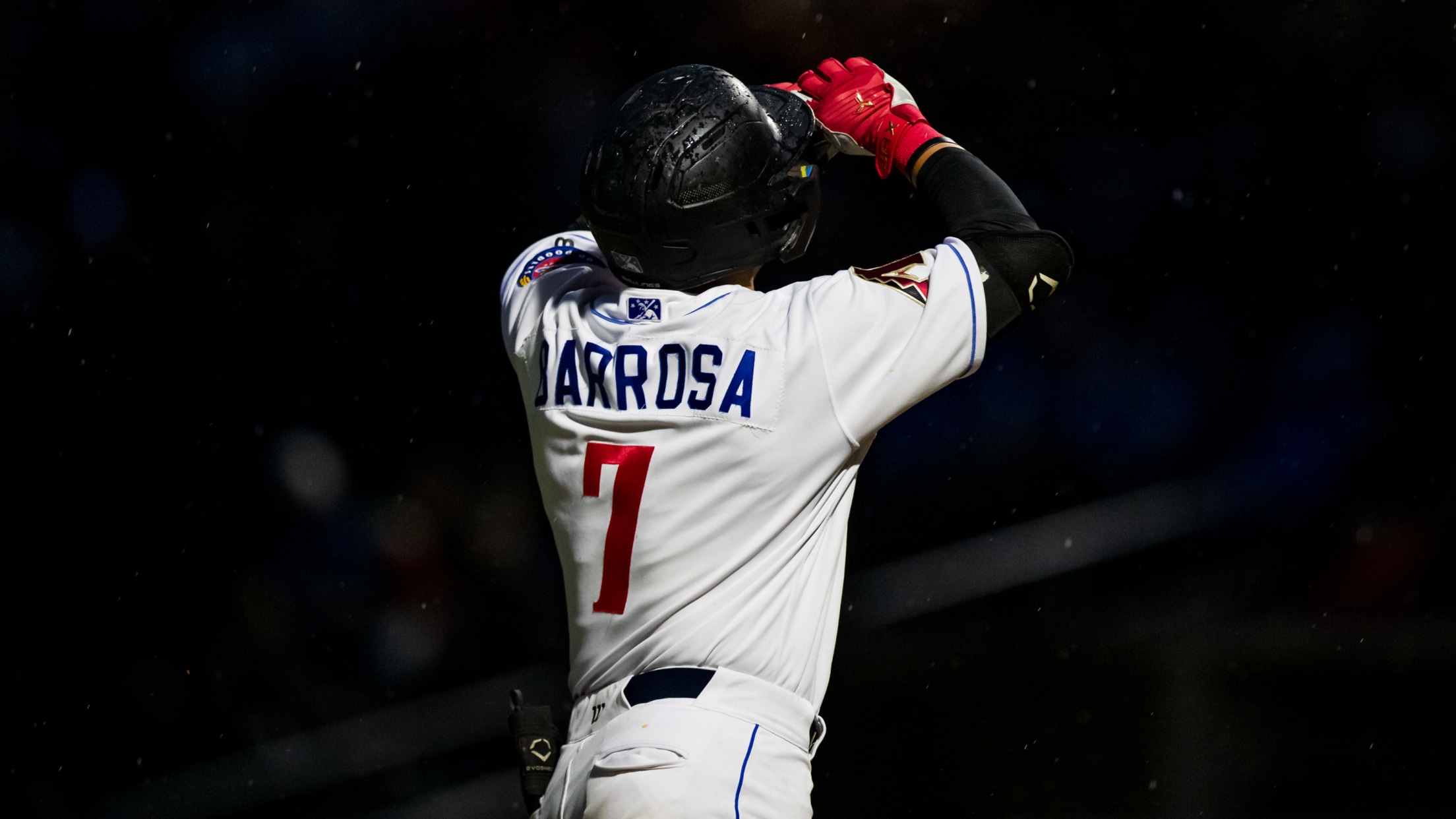 Frisco, Texas – Amarillo came out of the gate swinging, jumping out to an early lead on Wednesday night. The Sod Poodles held their lead into the sixth inning where a late flurry propelled the RoughRiders to a game two win. After trailing for the entirety of game one last
Jarvis Strikes Out 10, Sod Poodles Fall In Extras
Jarvis' 10 Strikeouts Match Season-High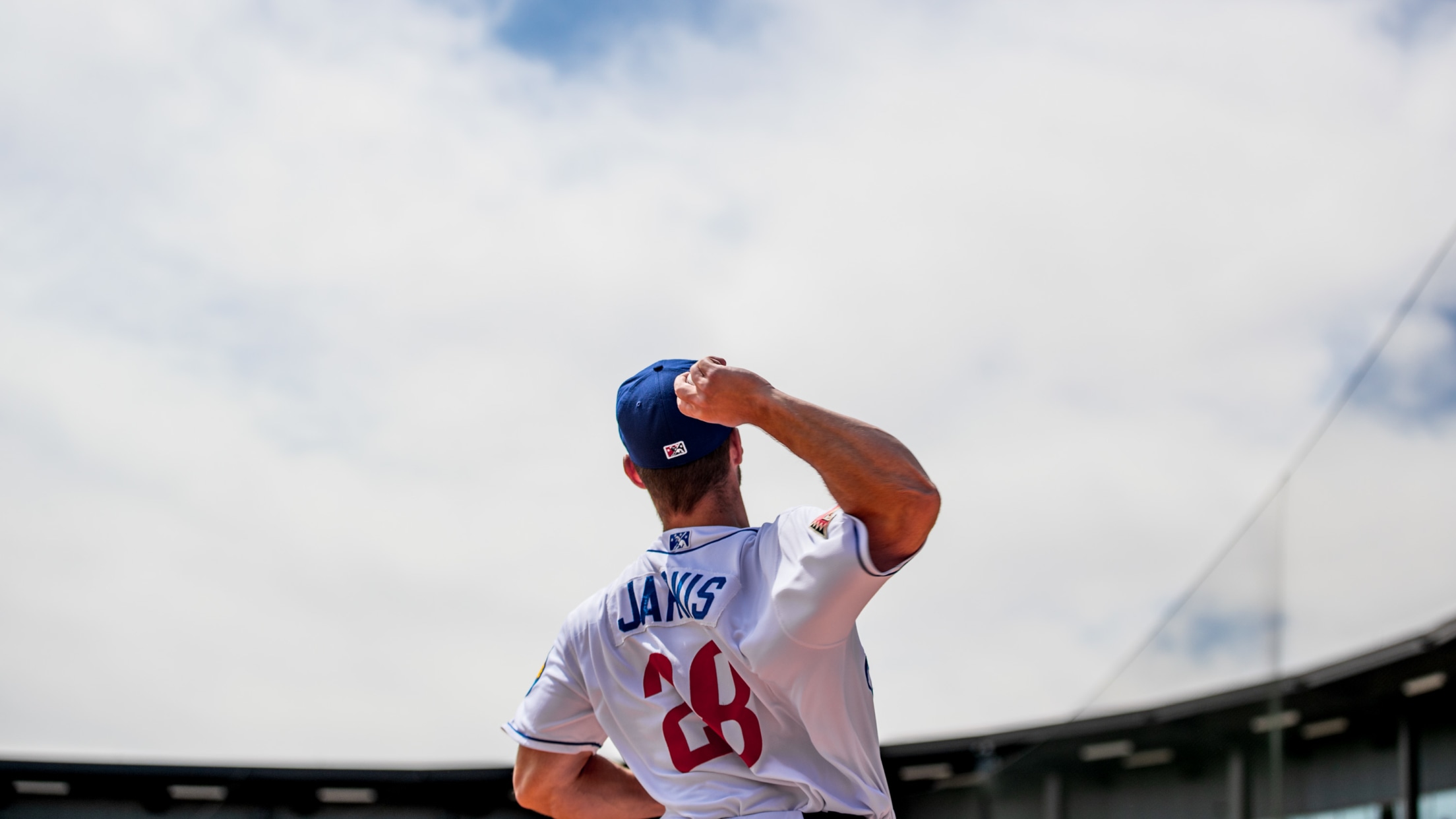 Amarillo, Texas – Starting pitcher Bryce Jarvis racked up 10 strikeouts as the Amarillo Sod Poodles (45-47) fell to the Corpus Christi Hooks (41-51) in a 10-inning contest on Wednesday night, 7-2. Corpus Christi plated five runs in the top of the 10thto take game two. The Arizona Diamondbacks' No
Sod Poodles Rally Falls Short In Arkansas
Three-Run Ninth Proves Too Little, Too Late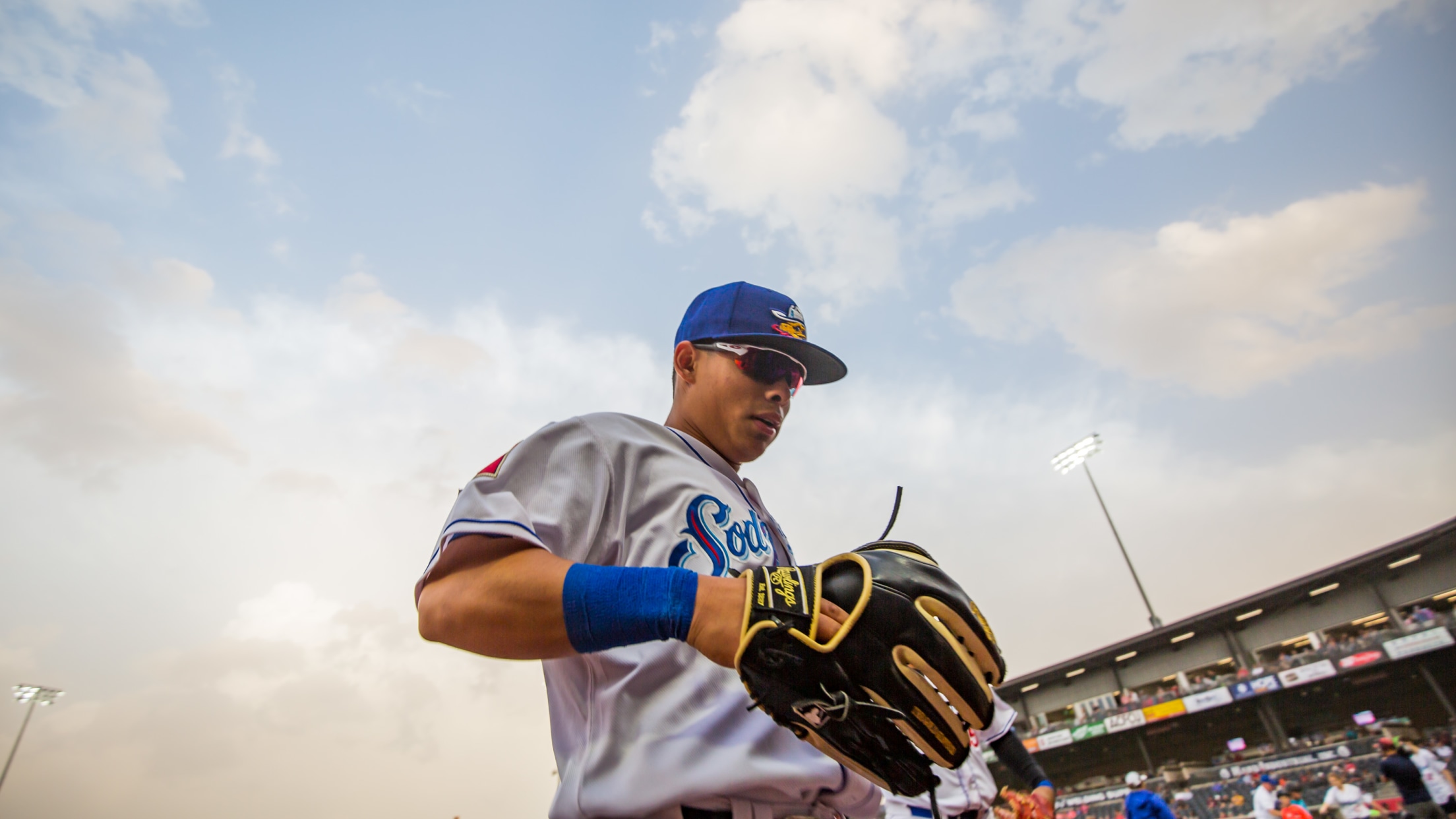 North Little Rock, AR – The Amarillo Sod Poodles (20-24) plated three runs in the 9th inning on Saturday night but the late-inning rally wasn't enough in an 8-4 loss to the Arkansas Travelers (21-23) at Dickey-Stephens Park. The Diamondbacks' No. 7 prospect Bryce Jarvis (2-2) took the mound in
Four Homers Power Sod Poodles In Quick Win
Barrosa, Cintron, Cedeno, Forbes All Homer For Amarillo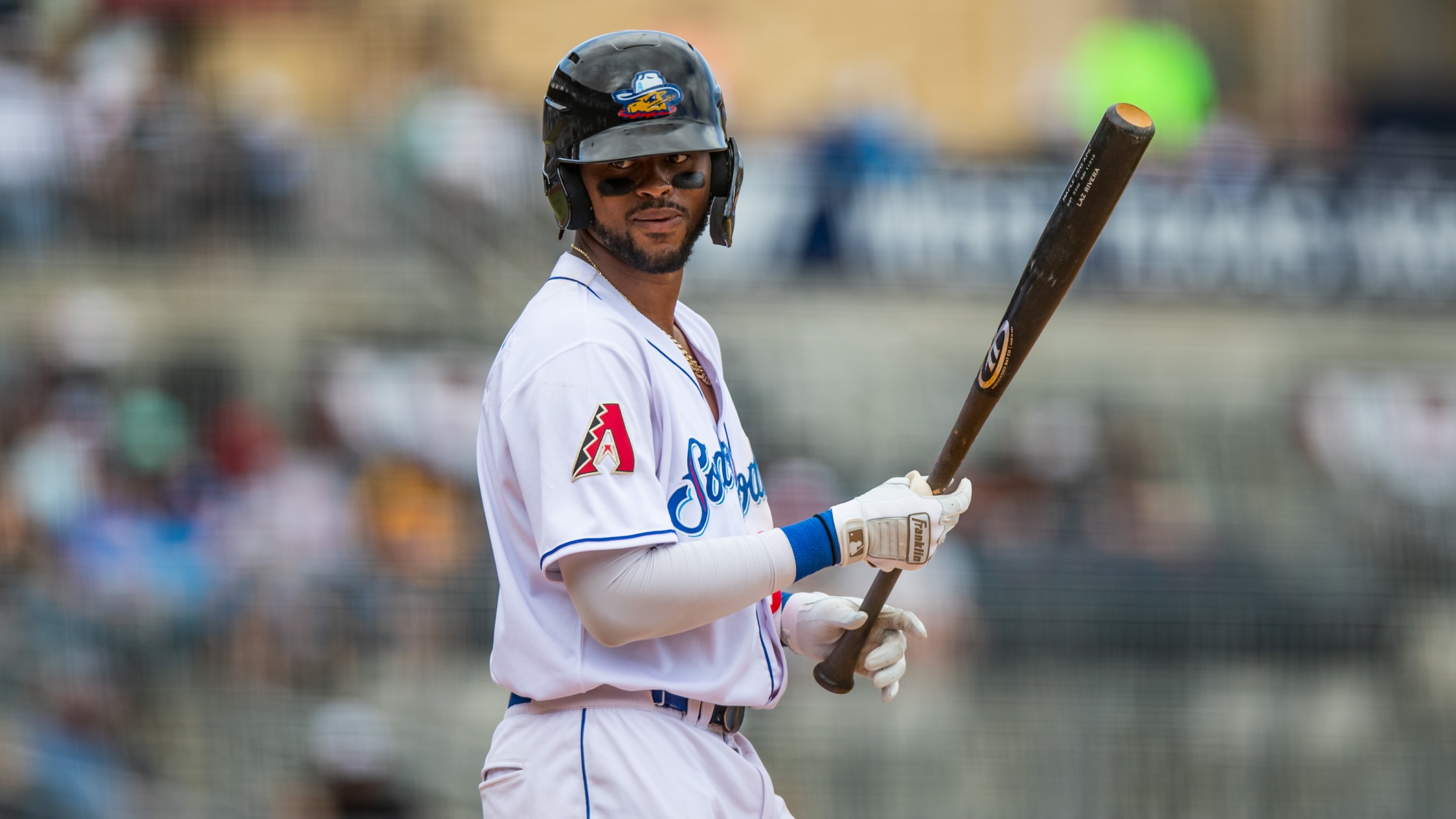 Amarillo, TEX – The Amarillo Sod Poodles belted four home runs en route to an 11-3 victory over the Midland RockHounds in game two of the series. The win was Amarillo's second in a row and lasted just 2 hours and 20 minutes – the shortest 9-inning game in HODGETOWN
Stankiewicz's 9th Inning HR Leads to Extra-Innings Win
Sod Poodles Win Fourth Straight Over Missions On Walk-Off Walk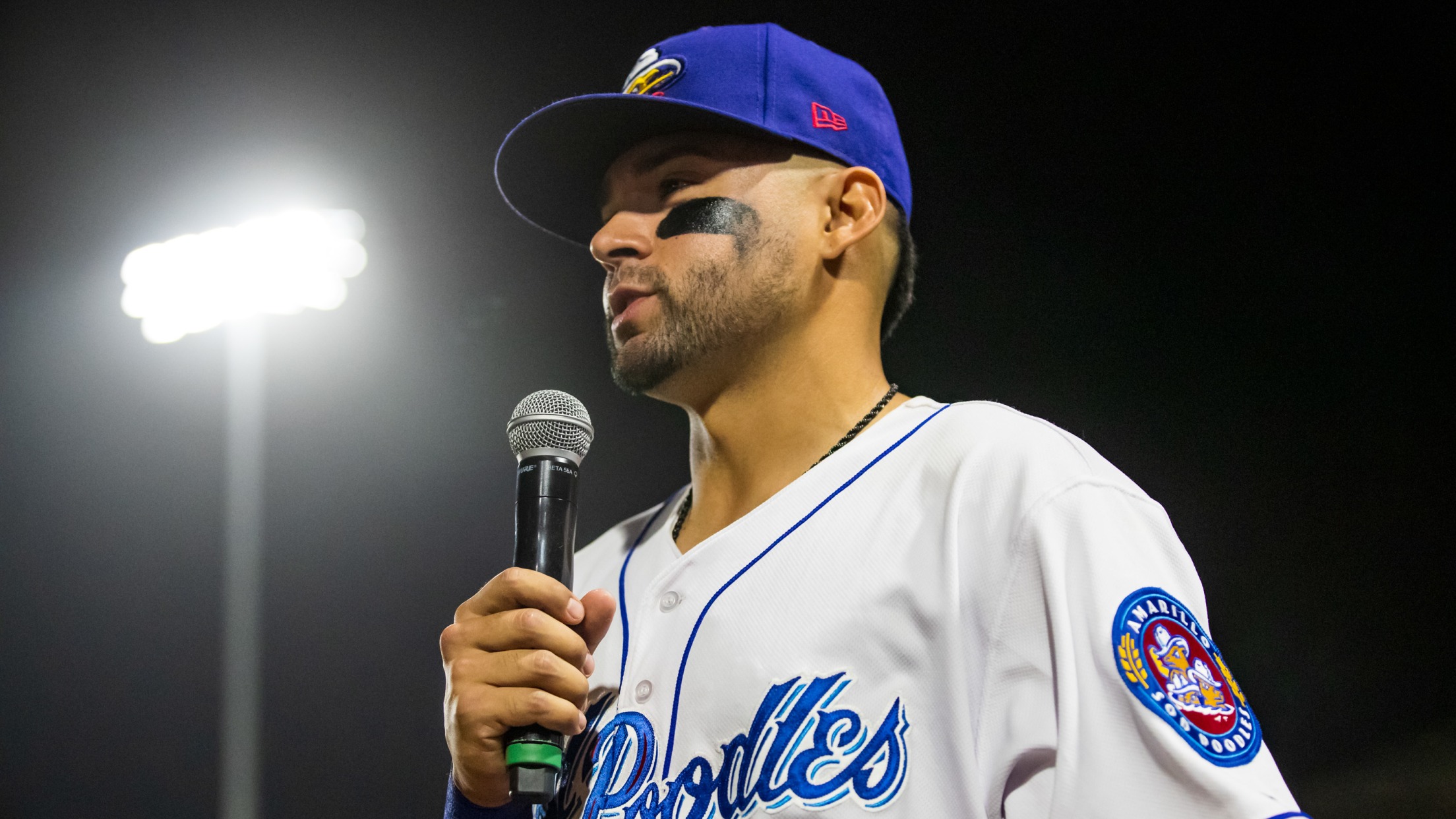 Amarillo, TX - Drew Stankiewicz belted a dramatic, two-out, two-run, game-tying home run in the bottom of the 9th which propelled the Sod Poodles to an 11-inning victory over the San Antonio Missions on Friday, April 22 at HODGETOWN. Dominic Fletcher won the game for Amarillo on a bases-loaded walk
Bryce Jarvis Named Texas League Pitcher of the Week
Sod Poodles' Pitcher First Player To Earn Weekly Honors In 2022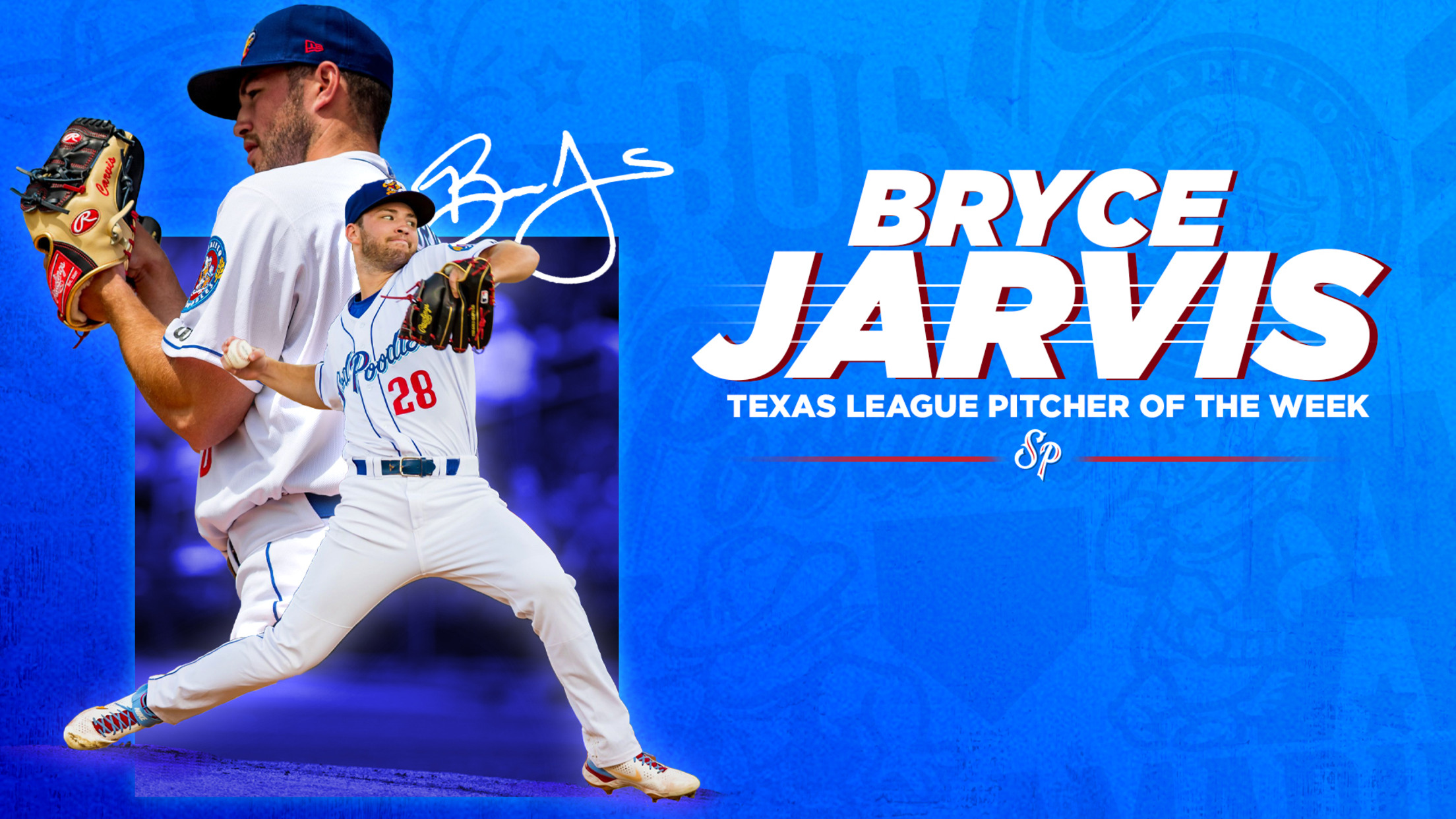 St. Petersburg, FLA – Sod Poodles' right-handed pitcher Bryce Jarvis has been named Texas League Pitcher of the Week for the week of April 11-17, the League announced today. The Arizona Diamondbacks No. 7 rated prospect had a stellar outing on Saturday, helping the Sod Poodles secure a series split
Sod Poodles Split Series, Saturday Double Feature In Tulsa
Canzone Stays Hot, Fletcher Adds Another RBI Earning Series Split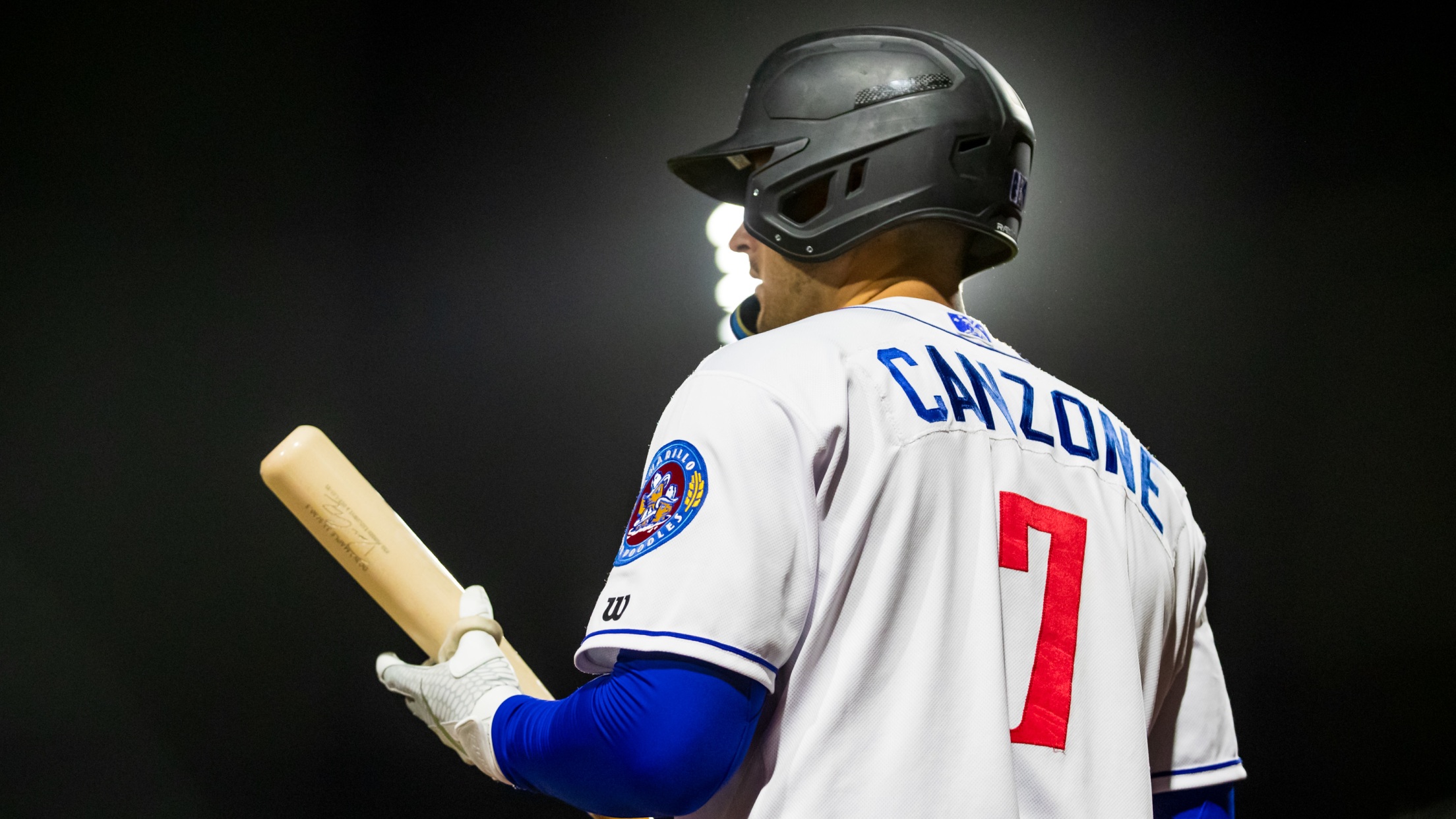 Tulsa, Oklahoma – Amarillo's first road trip of the year came to an end Saturday night in Tulsa with the two Texas League foes exchanging wins in the twin bill. Amarillo cruised to an easy 7-1 win in game one and dropped game two 3-2 on another late-inning homer by
Sod Poodles Drop Series Finale In Extras 
Amarillo Drops Opening Series To Oil Pan Cup Rivals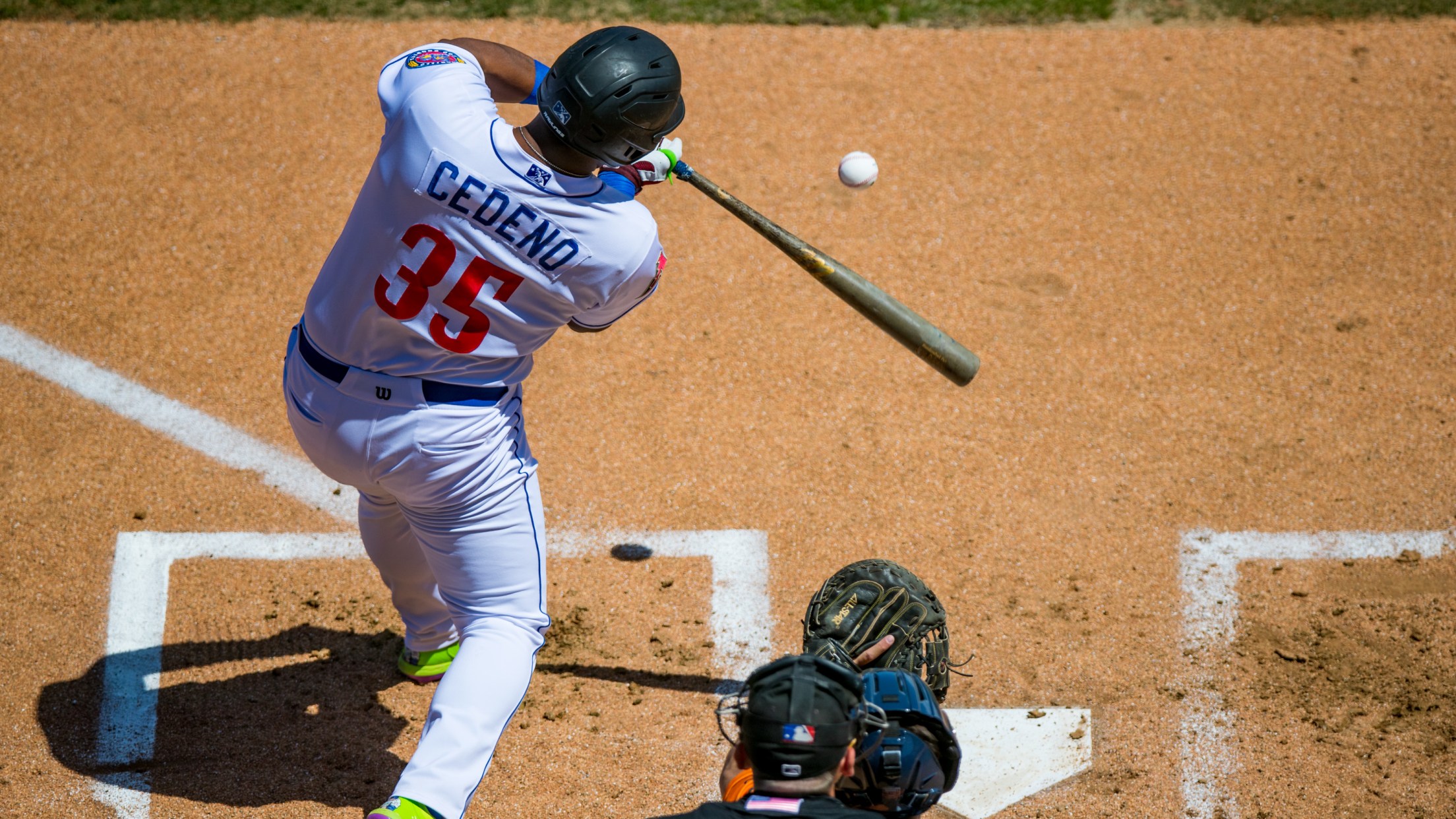 AMARILLO, Texas – The opening three-game series of the 2022 Sod Poodles' season ended late Sunday afternoon in extra innings. A back-and-forth contest went in Midland's favor as the Sod Poodles dropped the series finale 12-10 to their Oil Pan Cup rivals. Right-hander Bryce Jarvis got his 2022 season underway
Amarillo Sod Poodles Opening Day Roster Revealed
Initial Roster Features Nine Of The Arizona Diamondbacks Top 30 Prospects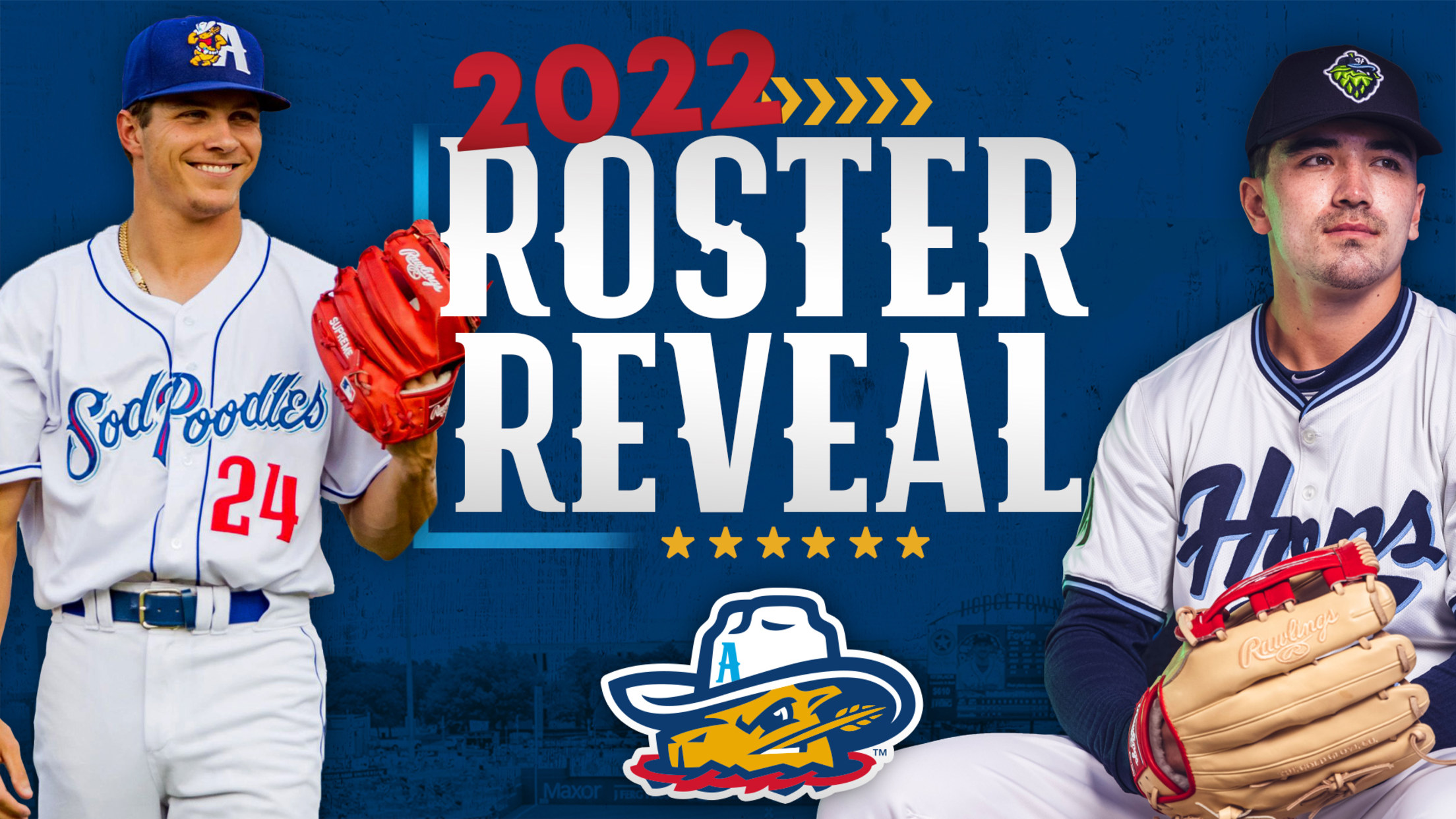 AMARILLO, Texas – Today, in conjunction with the Arizona Diamondbacks, The Amarillo Sod Poodles released their Opening Day roster for the 2022 season. The Sod Poodles begin the season with nine of the D-backs' current Top 30 prospects (MLB Pipeline), including outfielder Corbin Carroll, who is the No. 2 rated
Garrett's Two-Homer Night Highlights Soddies Win Over Frisco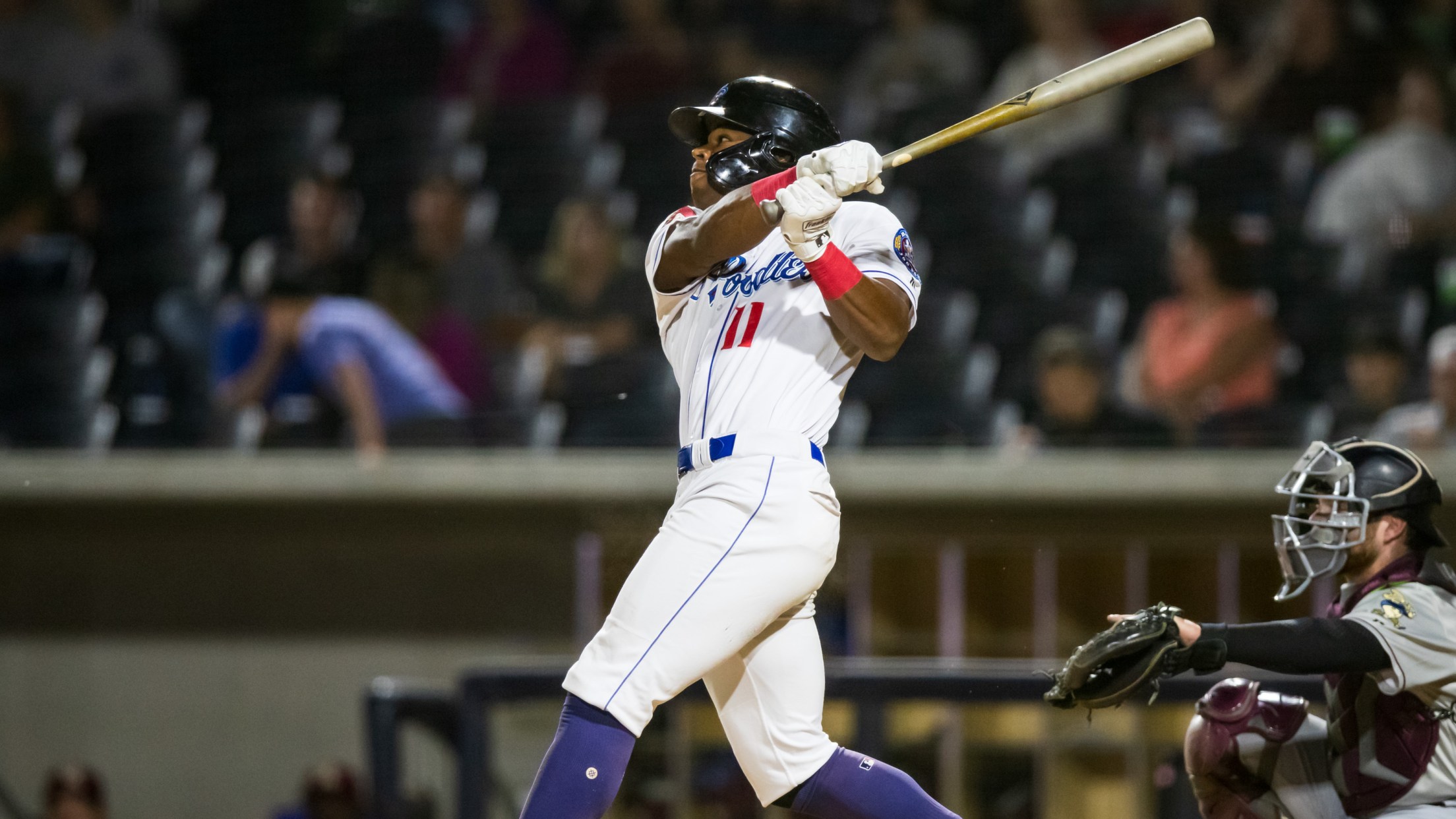 Friday, September 17, 2021 vs. Frisco [TEX] Frisco RoughRiders (63-54) | Amarillo Sod Poodles (58-60) The Sod Poodles claimed victory in their final Friday night contest at HODGETOWN with a 6-1 win over the Frisco RoughRiders in front of a sellout crowd of 6,675. Outfielder Stone Garrett highlighted the Soddies
Sod Poodles Make History With Four Straight Home Runs In An Inning, Claim 20-12 Victory Over Tulsa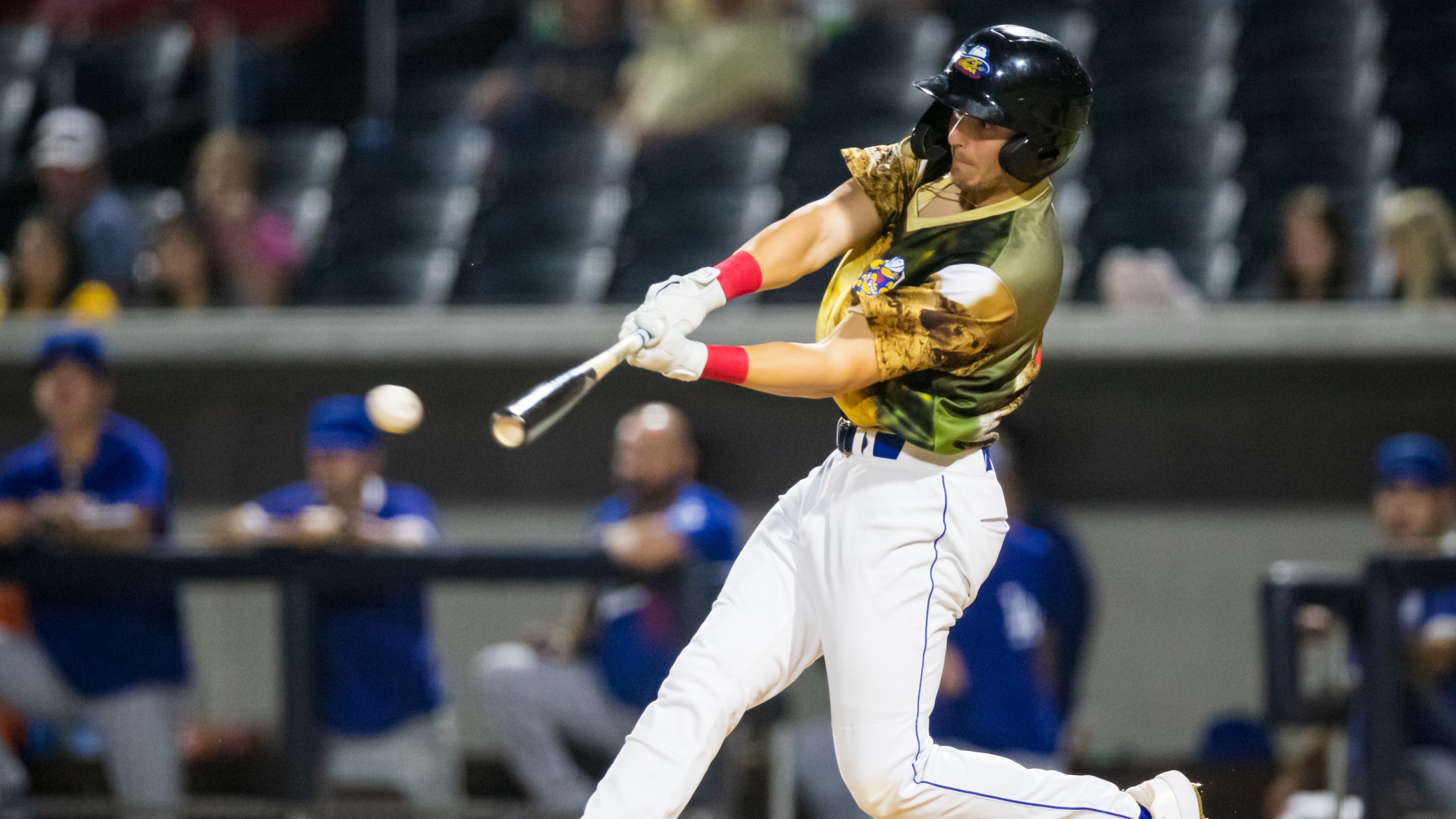 Saturday, September 11, 2021 vs. Tulsa [LAD] Tulsa Drillers (59-54) | Amarillo Sod Poodles (55-57) The Sod Poodles made professional baseball history Saturday night at HODGETOWN when Stone Garrett, Buddy Kennedy, Dominic Fletcher, and Dominic Canzone hit back-to-back-to-back-to-back home runs in the third inning, leading Amarillo to a 20-12 victory
Sod Poodles Rout Missions In Opener, Earn Fifth Straight Win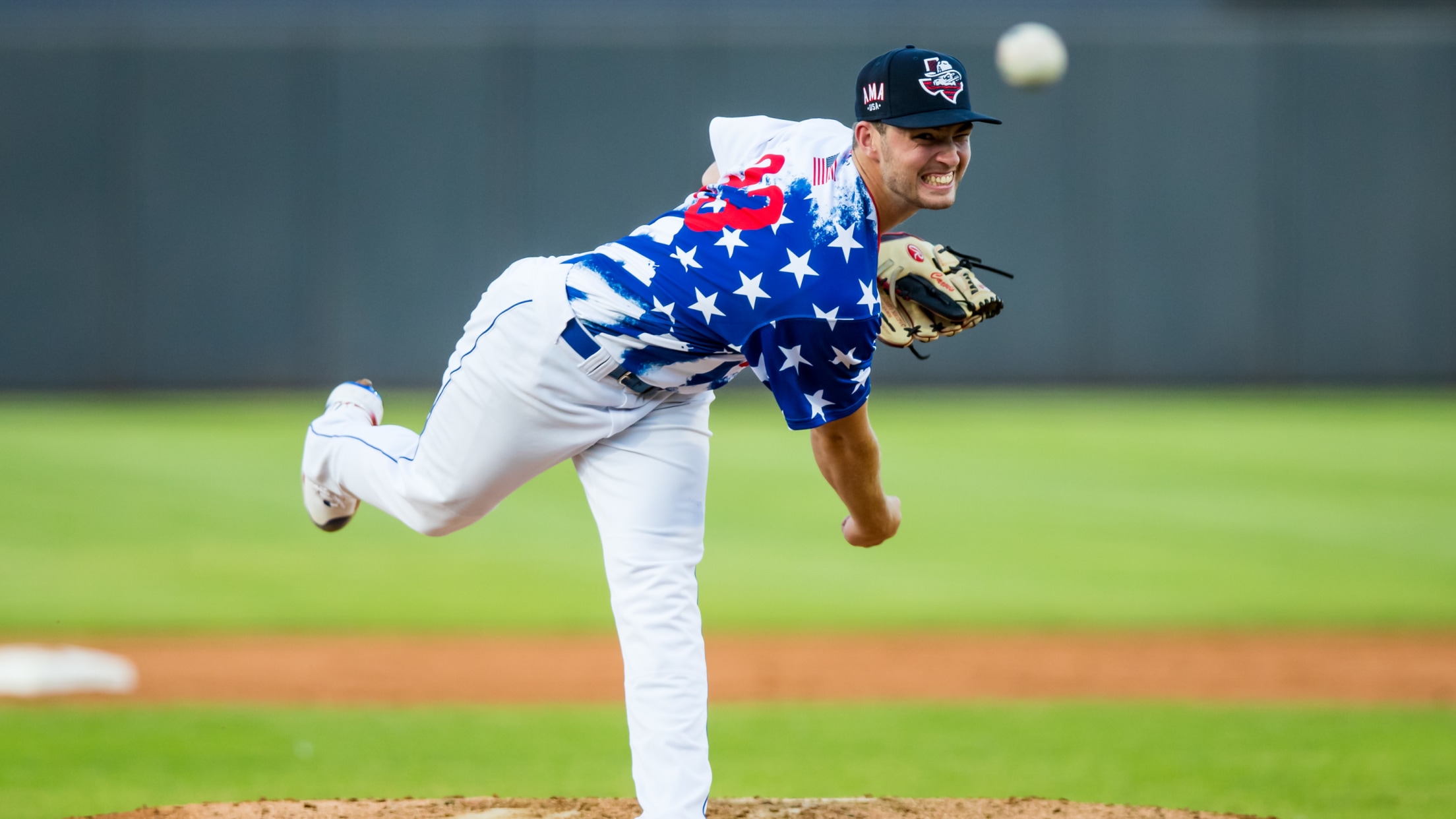 POSTGAME NOTES Tuesday, August 31, 2021 @ San Antonio Missions [SD] Amarillo Sod Poodles (48-53) | San Antonio Missions (48-54) The Sod Poodles took the series opener on the road Tuesday night over the San Antonio Missions by a score of 9-4, ending the month of August with their fifth
Scouting report: D-backs' Bryce Jarvis
Right-hander's bet on himself paying immediate dividends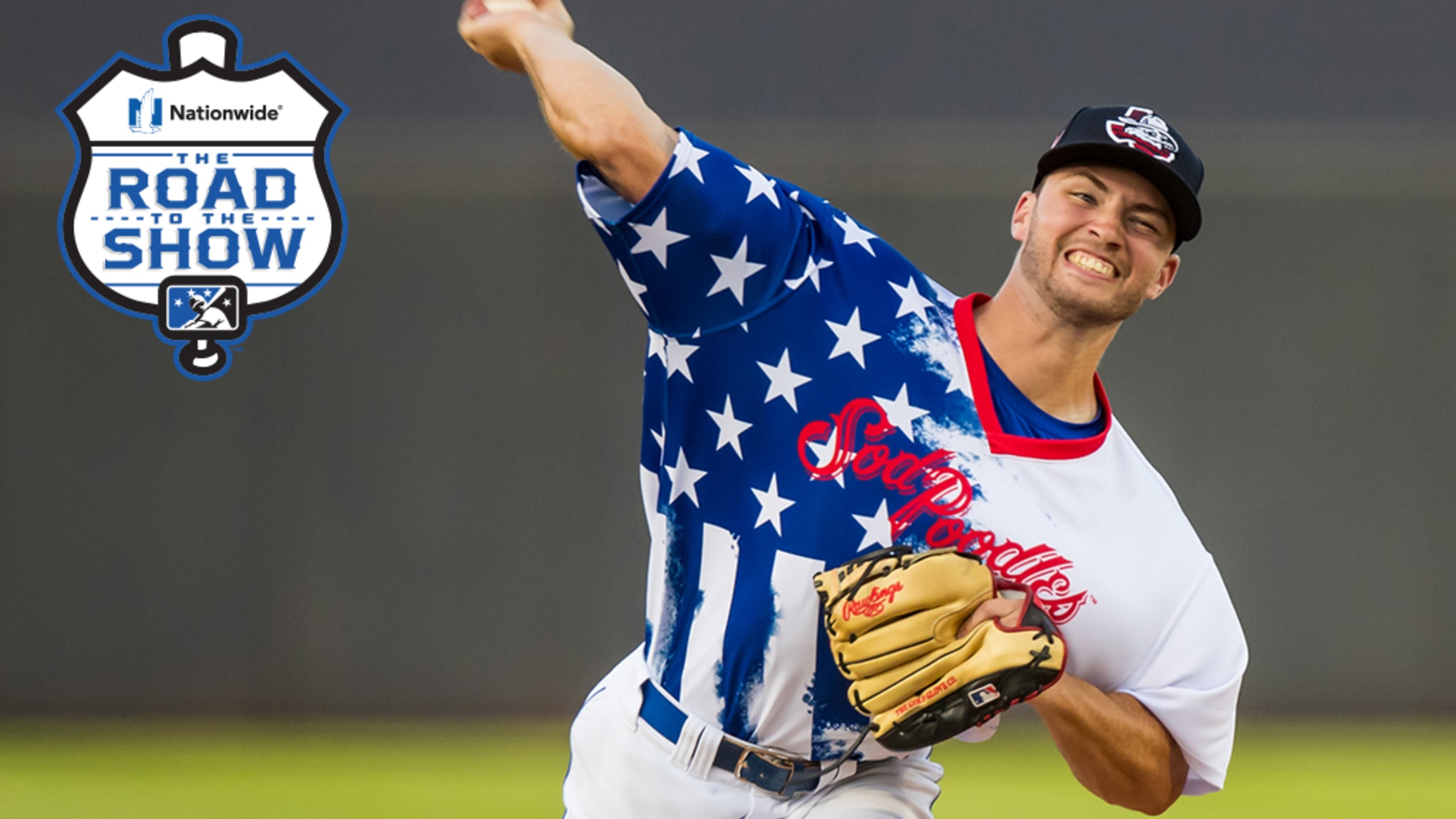 MiLB.com's Scouting Report series spotlights players who are just starting their professional careers, focusing on what the experts are projecting for these young phenoms. Here's a look at eighth-ranked D-backs prospect Bryce Jarvis. For more player journeys on The Road to The Show, click here.
Tabor Throws First No-Hitter in Sod Poodles History
Miroglio Scored The Game Winning Run With Single In 11th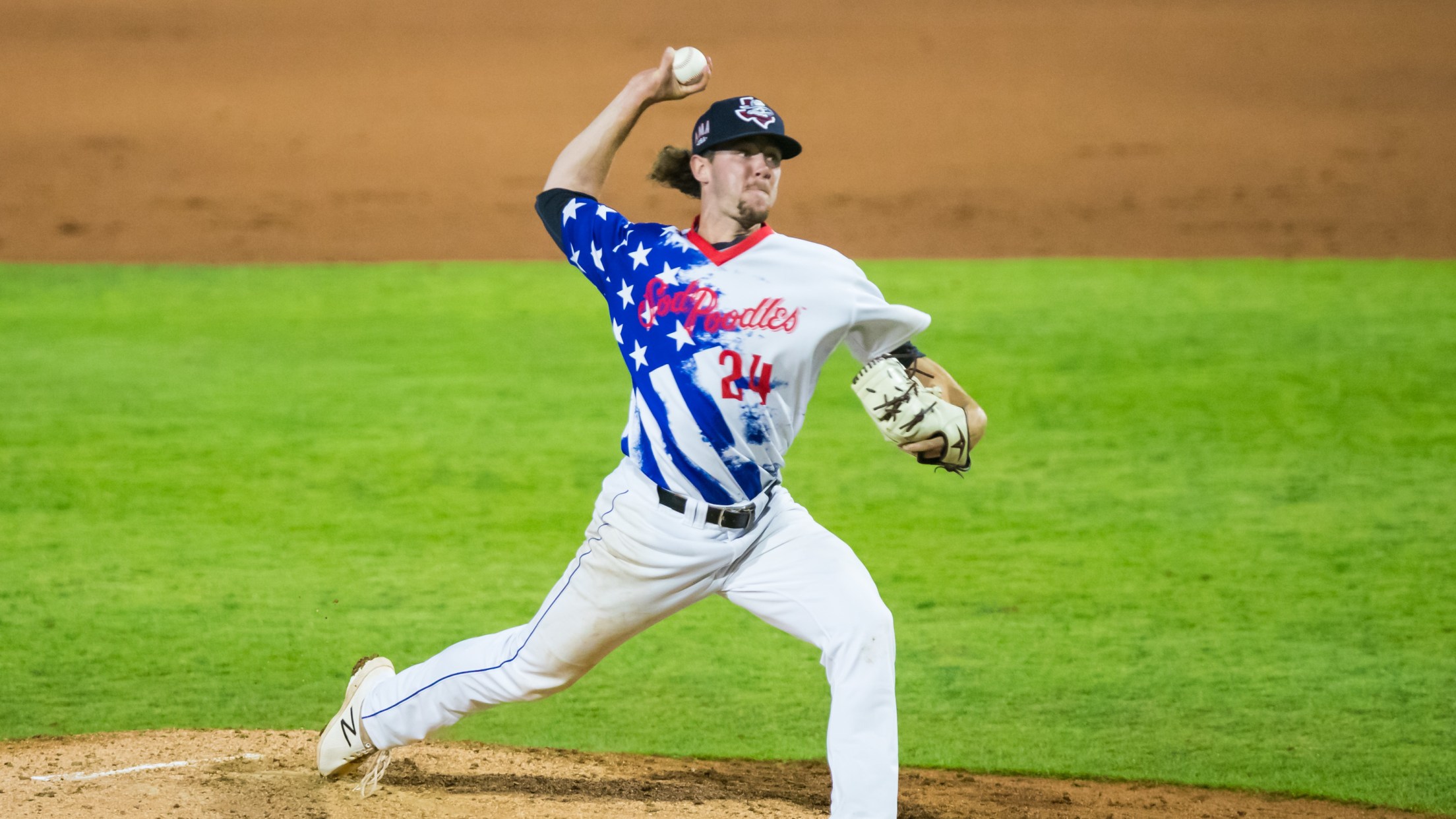 San Antonio, Texas — Sod Poodles right-hander Matt Tabor tossed the team's first no-hitter of any kind on Sunday night at Nelson Wolff Stadium, spinning seven hitless frames in a scheduled seven-inning game. Amarillo's 6-1 win was the nightcap of a doubleheader between the Sod Poodles and San Antonio Missions.
Jarvis Mows Down 11 In First Double-A Win
D-backs No. 8 Rated Prospect Sets Amarillo Franchise High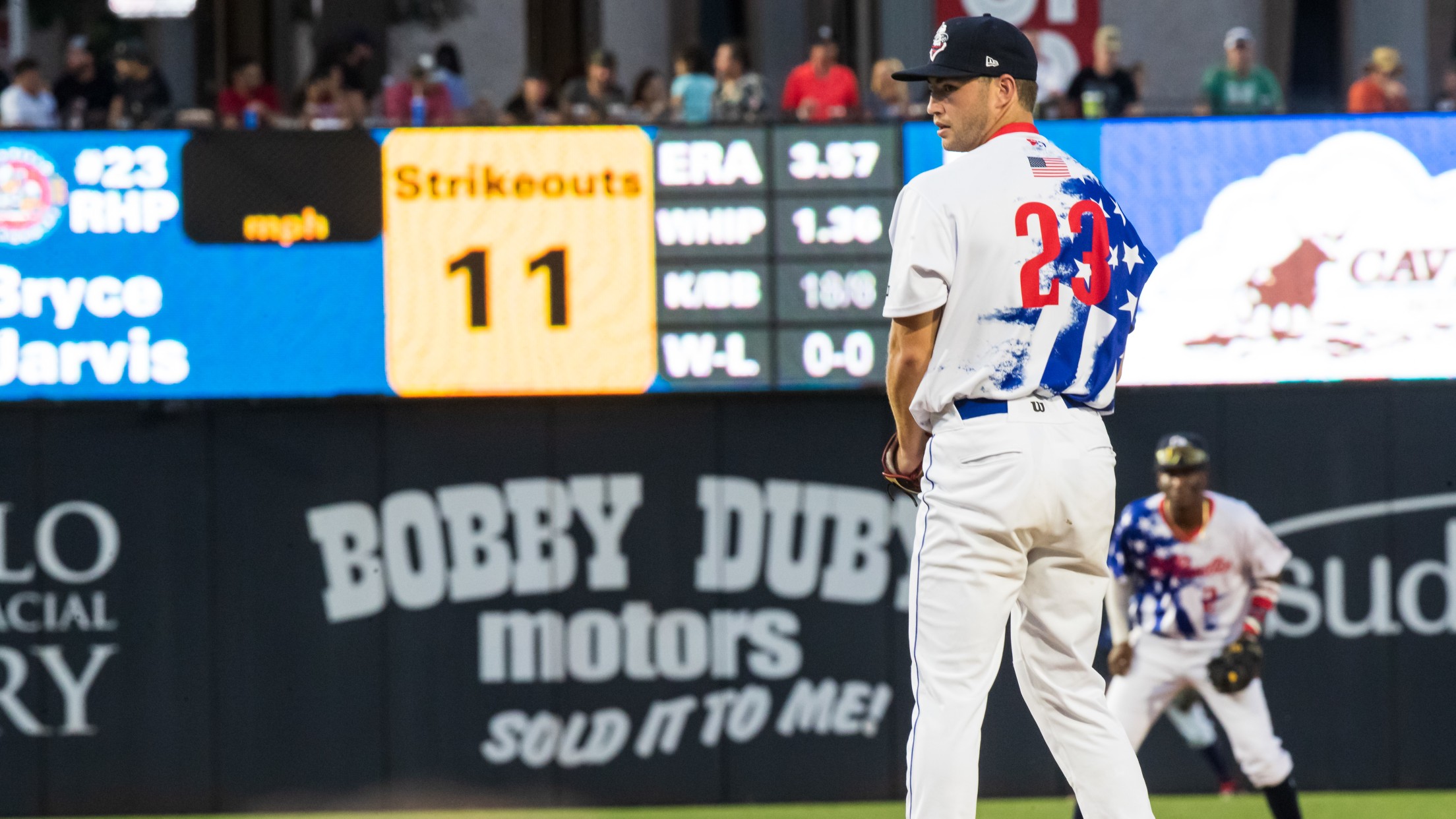 Saturday, July 3, 2021 vs. Wichita Wind Surge [MIN] Amarillo Sod Poodles (24-29) | Wichita Wind Surge (30-23) Amarillo, Texas — Bryce Jarvis stole the show in his HODGETOWN debut, striking out 11 batters over seven innings of work as he picked up his first Double-A win. The Sod Poodles
Soddies Drop Series Finale Despite Jarvis' Solid Outing
Righty tosses 5.1 solid innings in second Double-A start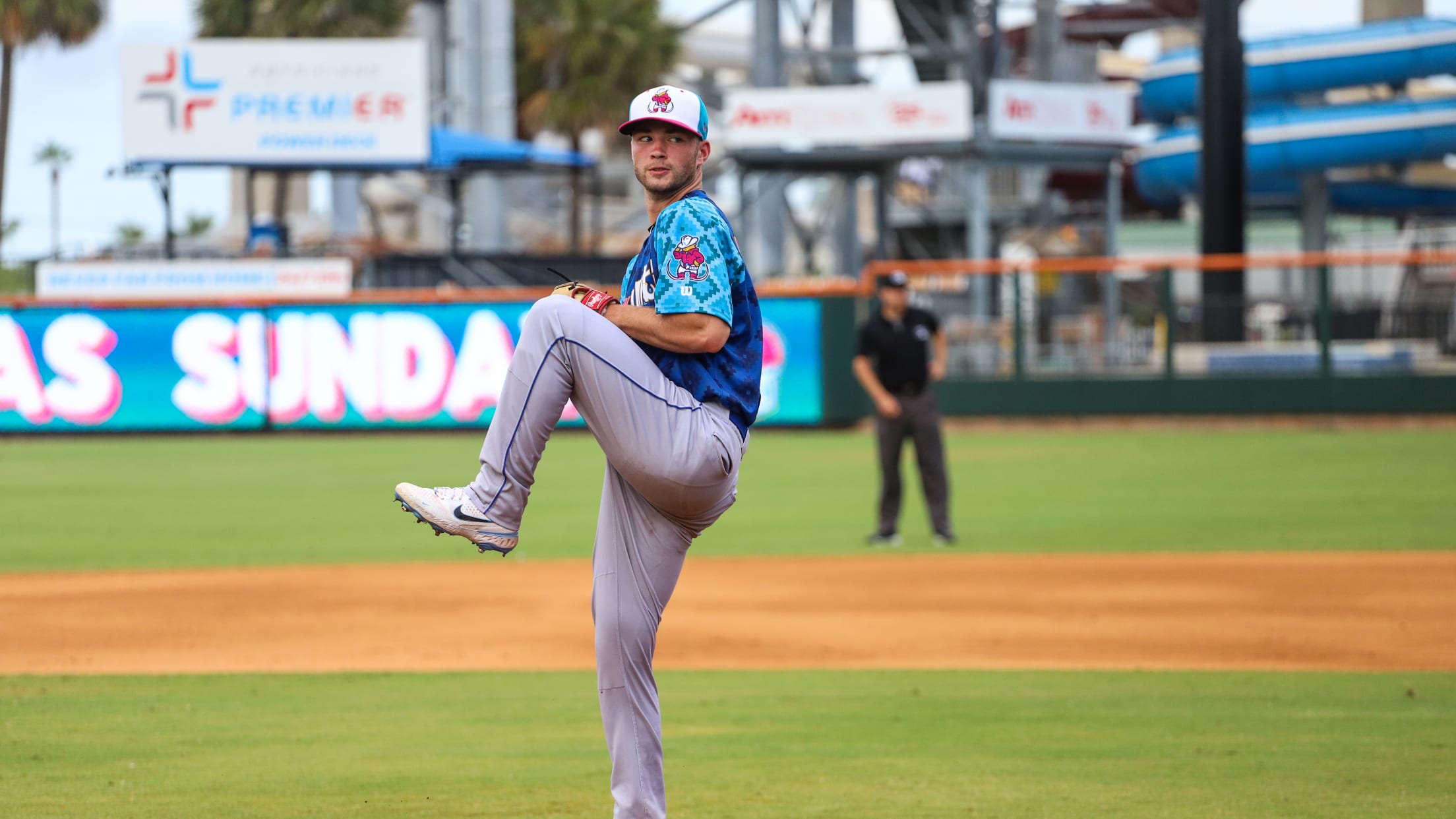 Corpus Christi, Texas — Despite a solid performance from right-hander Bryce Jarvis in his second Double-A start, the Sod Poodles fell to the Corpus Christi Hooks 4-2 on Sunday evening at Whataburger Field. It was the finale of a six-game set. Jarvis, a first round pick (18th overall) by the
Sod Poodles Win 6-4 In Opening Game Against Corpus Christi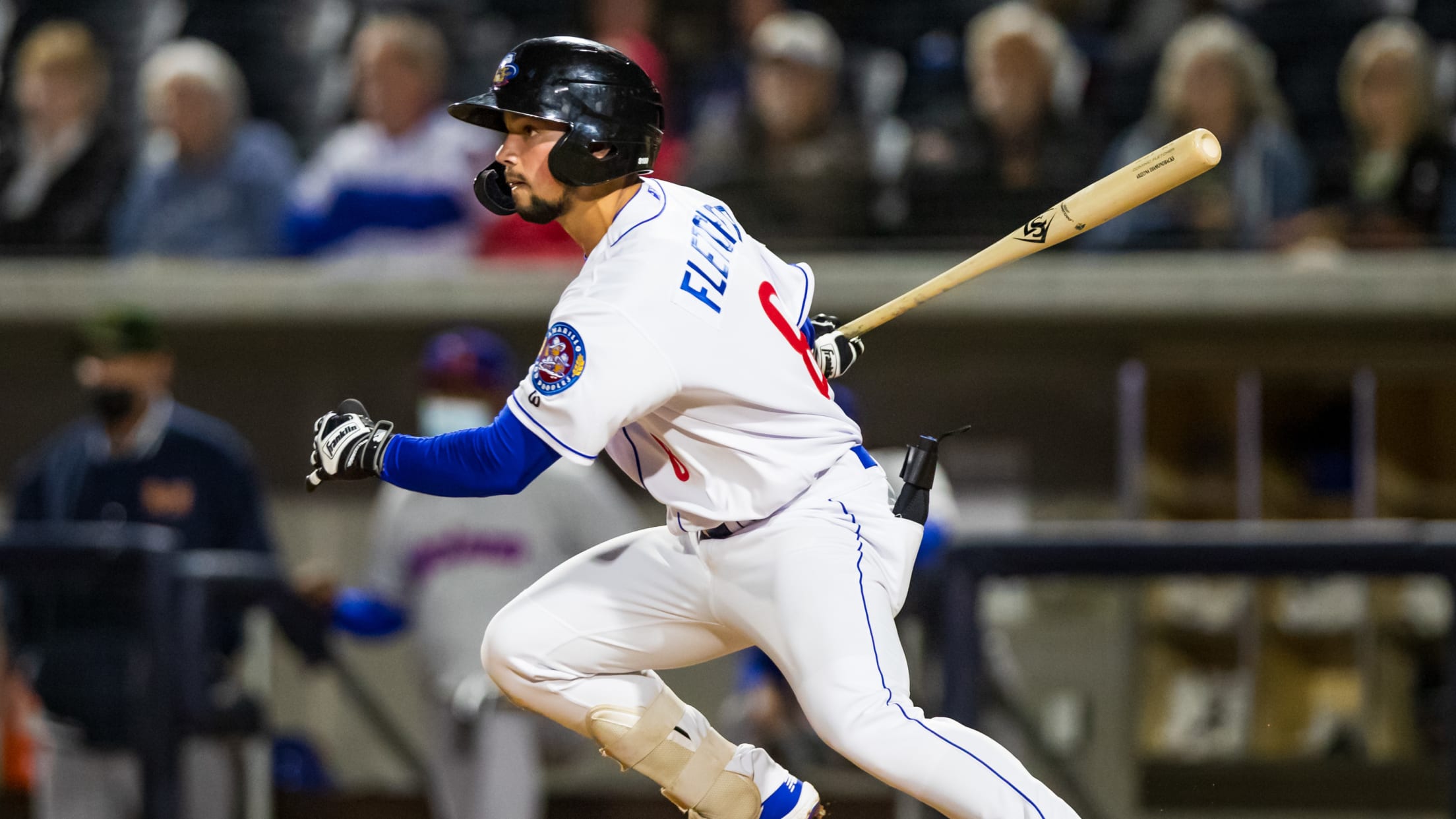 Tuesday, June 22, 2021 @ Corpus Christi Hooks [HOU] Amarillo Sod Poodles (20-23) | Corpus Christi Hooks (18-25) Corpus Christi, Texas— The Amarillo Sod Poodles opened their Corpus Christi trip with a 6-4 victory over the Hooks at Whataburger Field. After trailing 4-2 through four frames, the Soddies battled back,