Hops Look to Avoid Sweep in Series Finale Sunday
Play Ball Weekend Continues on Sunday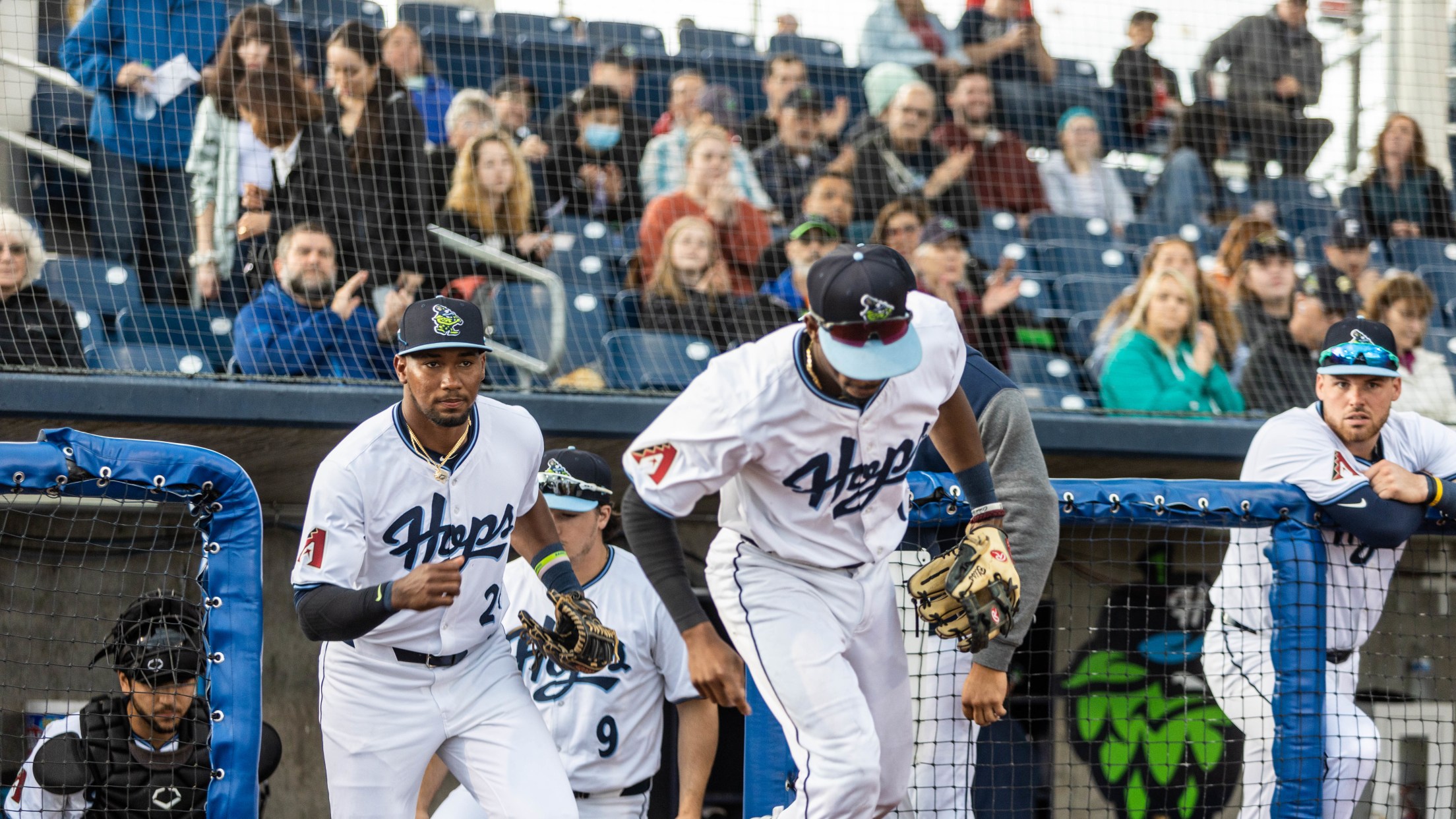 Hillsboro, OR (June 11, 2022) – For the fourth straight game, Hillsboro pitching would walk at least eight Everett hitters. The AquaSox went just 2-for-15 while leaving 12 runners on base, but would win their tenth consecutive game against the Hops, 5-2. Everett wasted no time, striking first yet again.
Gomez Hits Two Home Runs, AquaSox Win 7-1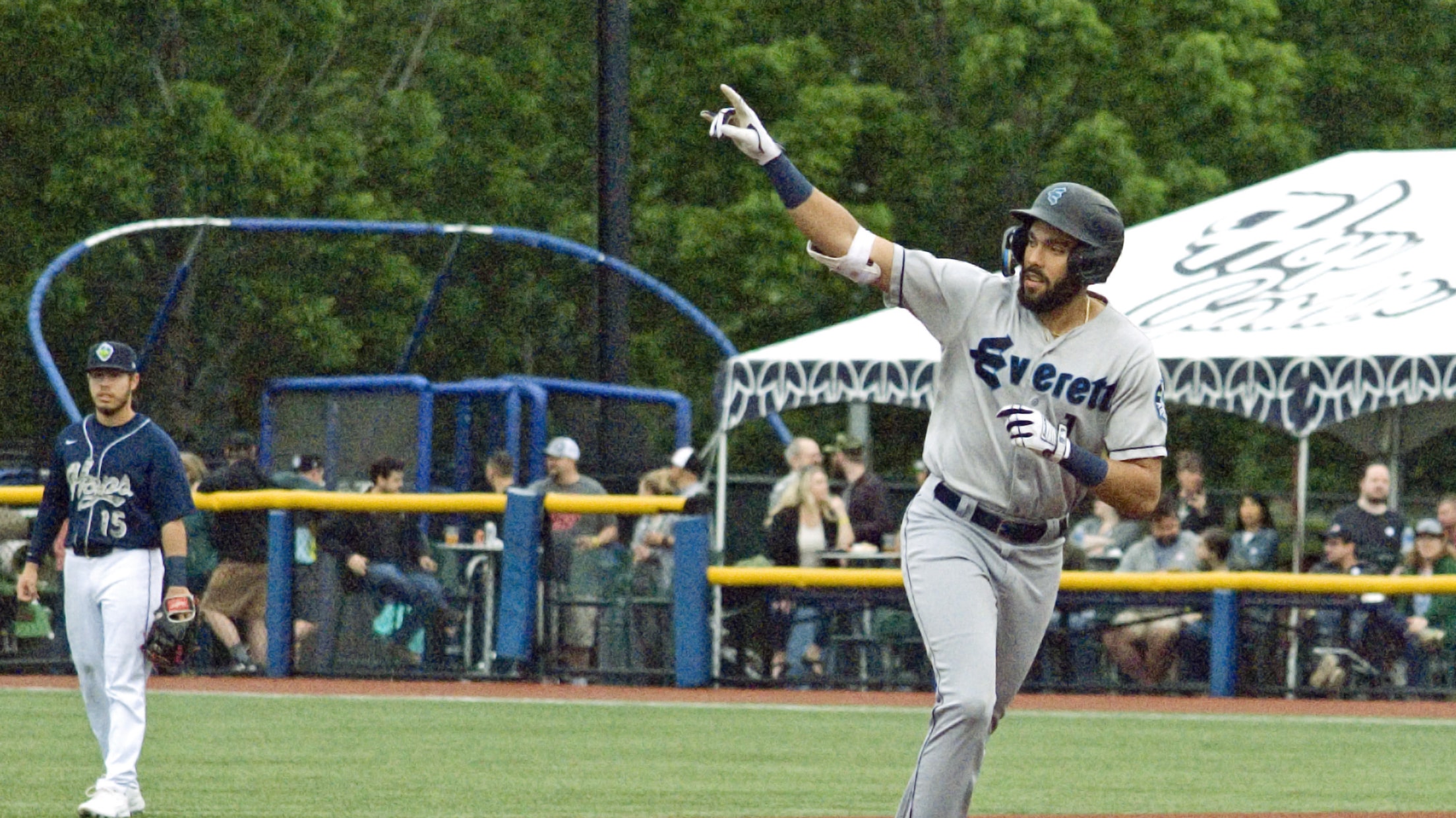 HILLSBORO, OREGON: Dariel Gomez hit his Northwest League leading 10th and 11th home runs as the Everett AquaSox (22-29) won the series opener, defeated the Hillsboro Hops (26-24), 7-1. The AquaSox got on the board early as Gomez followed up an Alberto Rodriguez two-out single with his first home run
Frogs Comeback Comes Up Short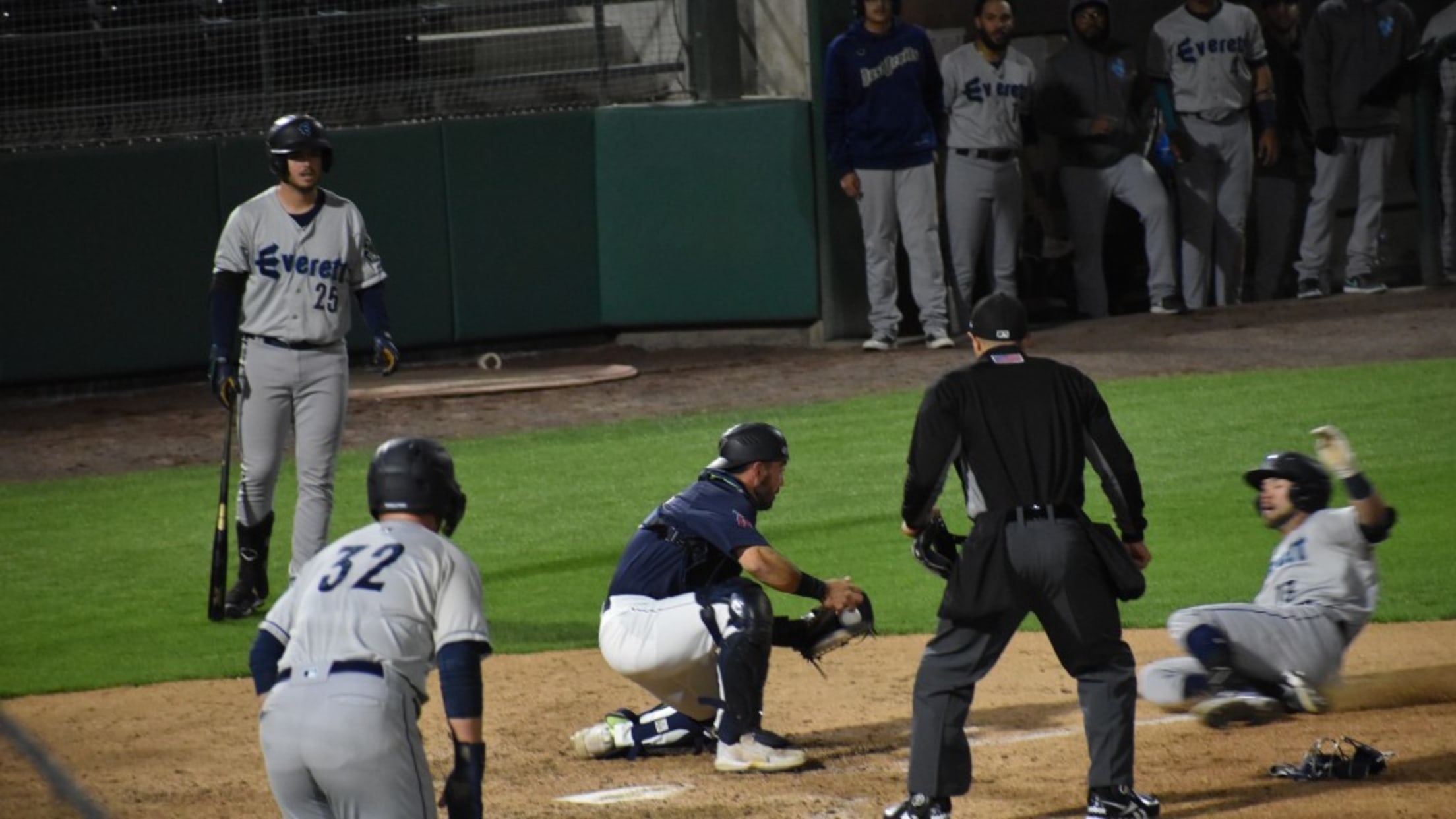 Pasco, Washington – AquaSox infielder Justin Lavey was thrown out at home plate for the game's final out when he tried to stretch a triple into a game-tying run as the Tri-City Dust Devis (12-14) escaped with a 7-6 win after the Everett AquaSox (11-17) scored three runs in the
AquaSox Limit Dust Devils To 3 Hits, Win Series Opener In 11 Innings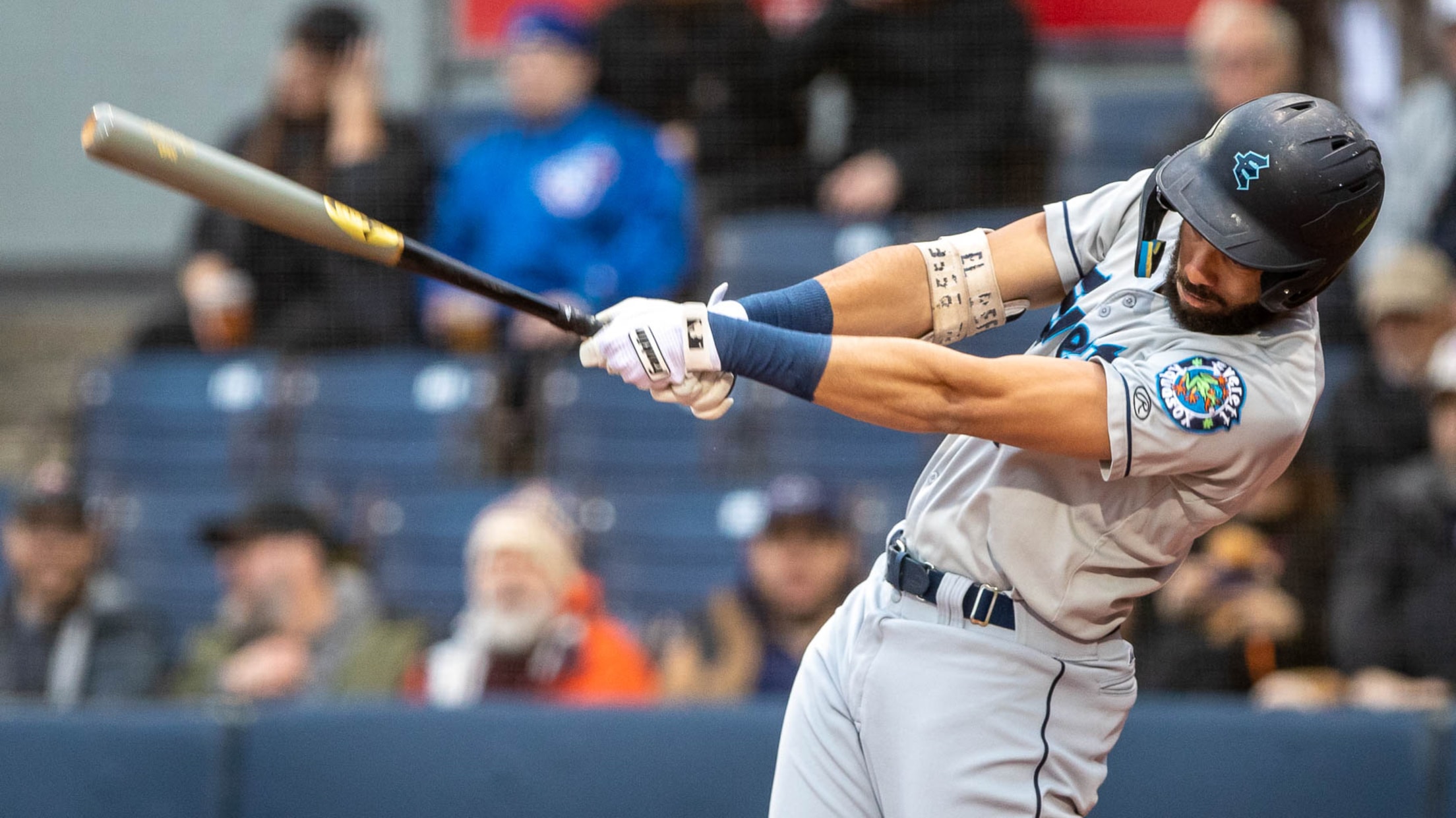 Pasco, Washington – Tyler Keenan's 11th inning single drove in James Parker and four Everett pitchers combined to hold the Tri-City Dust Devils to one unearned run and three hits as the Sox won the series opener, 2-1 in extra innings. The AquaSox are now 2-2 in extra inning games
AquaSox Split Double Header in Vancouver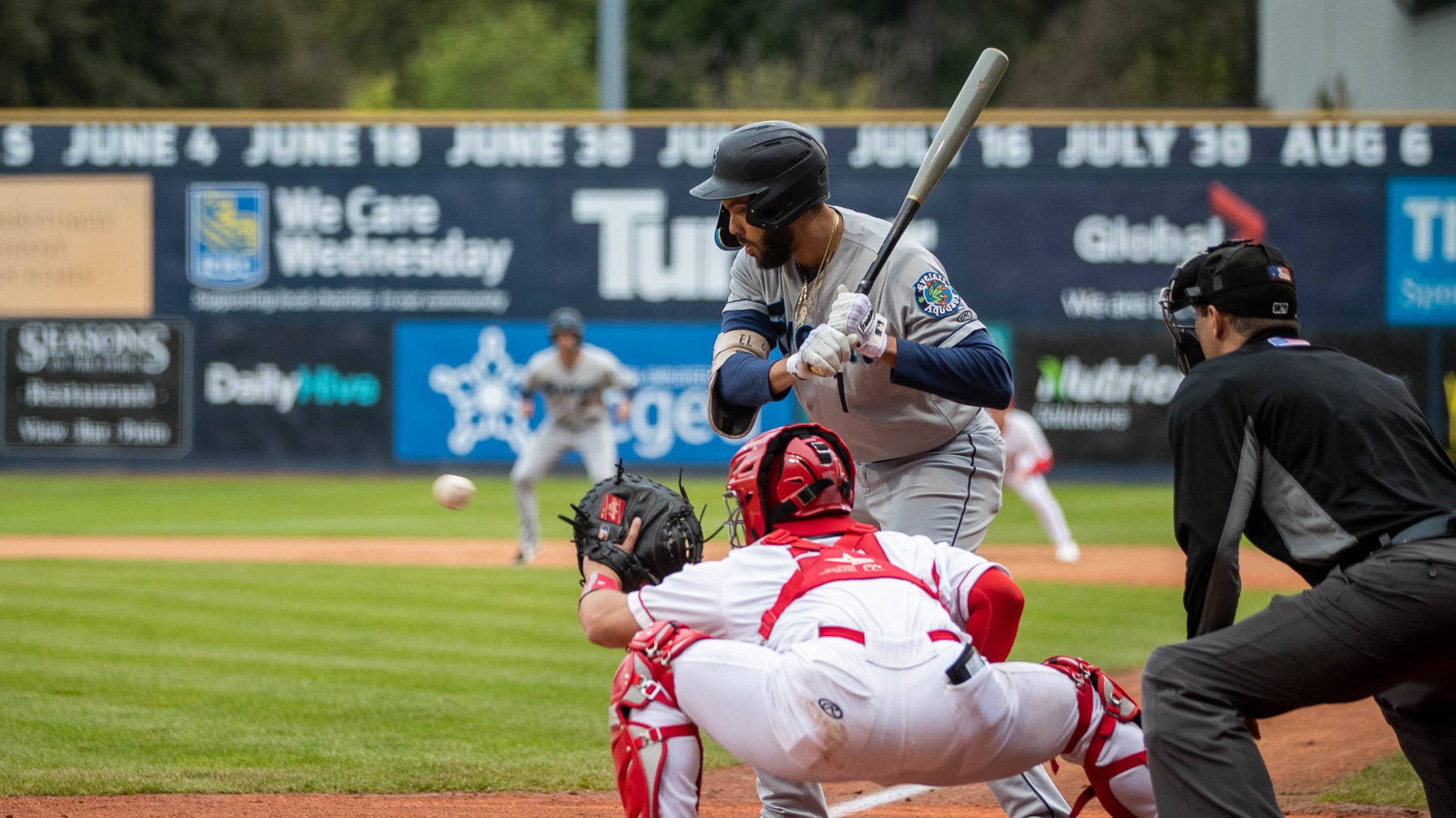 VANCOUVER, BC: The Everett AquaSox split a pair of games on Saturday in Vancouver. After dropping the first game 4-0, they came back and took the second game 5-0. With the win, Everett is now 10-15 on the season with one more game remaining in Vancouver before heading to a
Sox Double Down and Double Up Canadians Again, 8-4.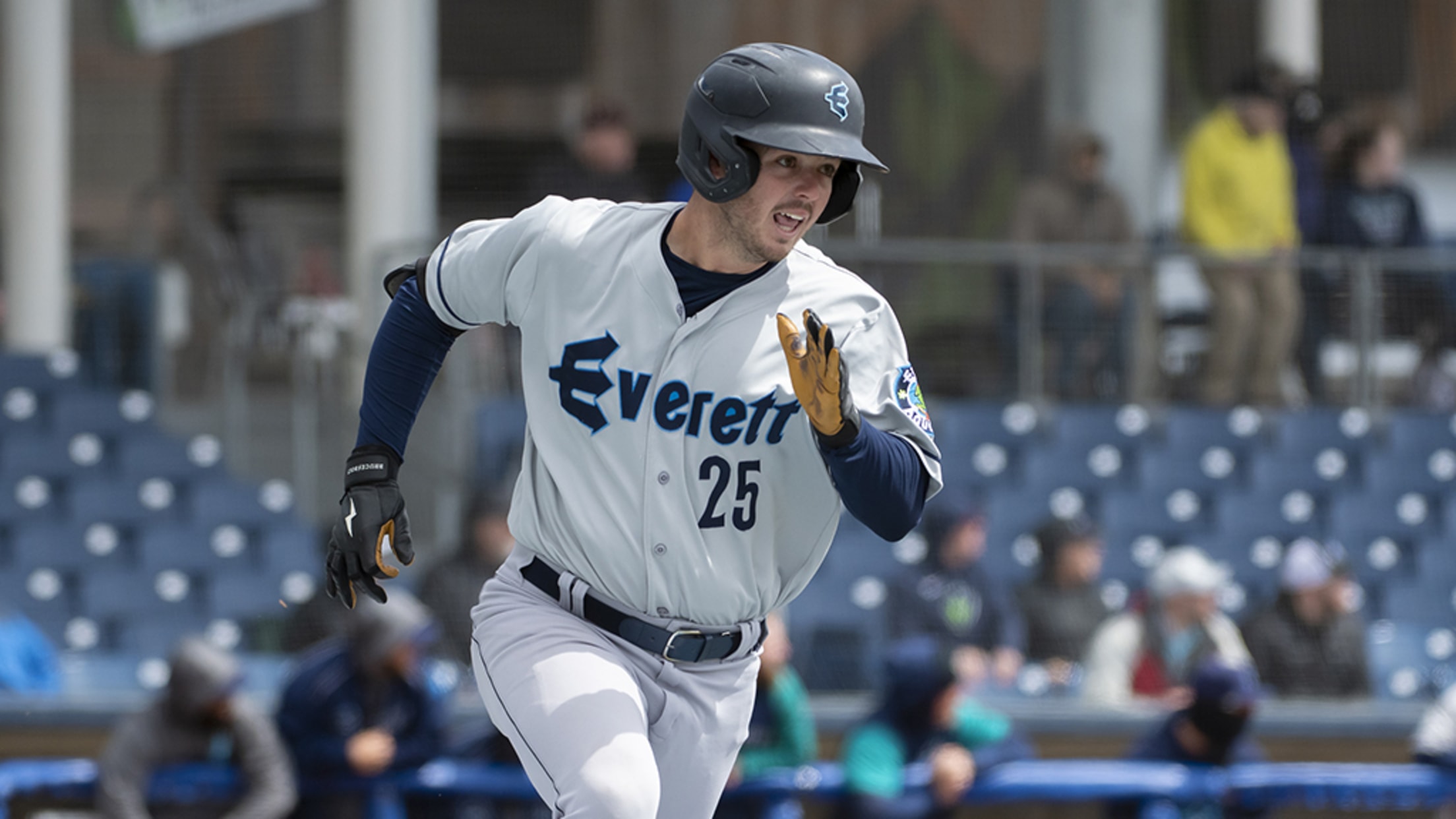 Vancouver, British Columbia – It was Star Wars Night at Nat Bailey Stadium and AquaSox Catcher Andy Thomas channeled his inner Luke Skywalker with a heroic 6 RBI night to lead the Everett AquaSox (9-13) to an 8-4 win over the Vancouver Canadians (10-10). Everett struck early as Justin Lavey
AquaSox defeat Canadians in 10 innings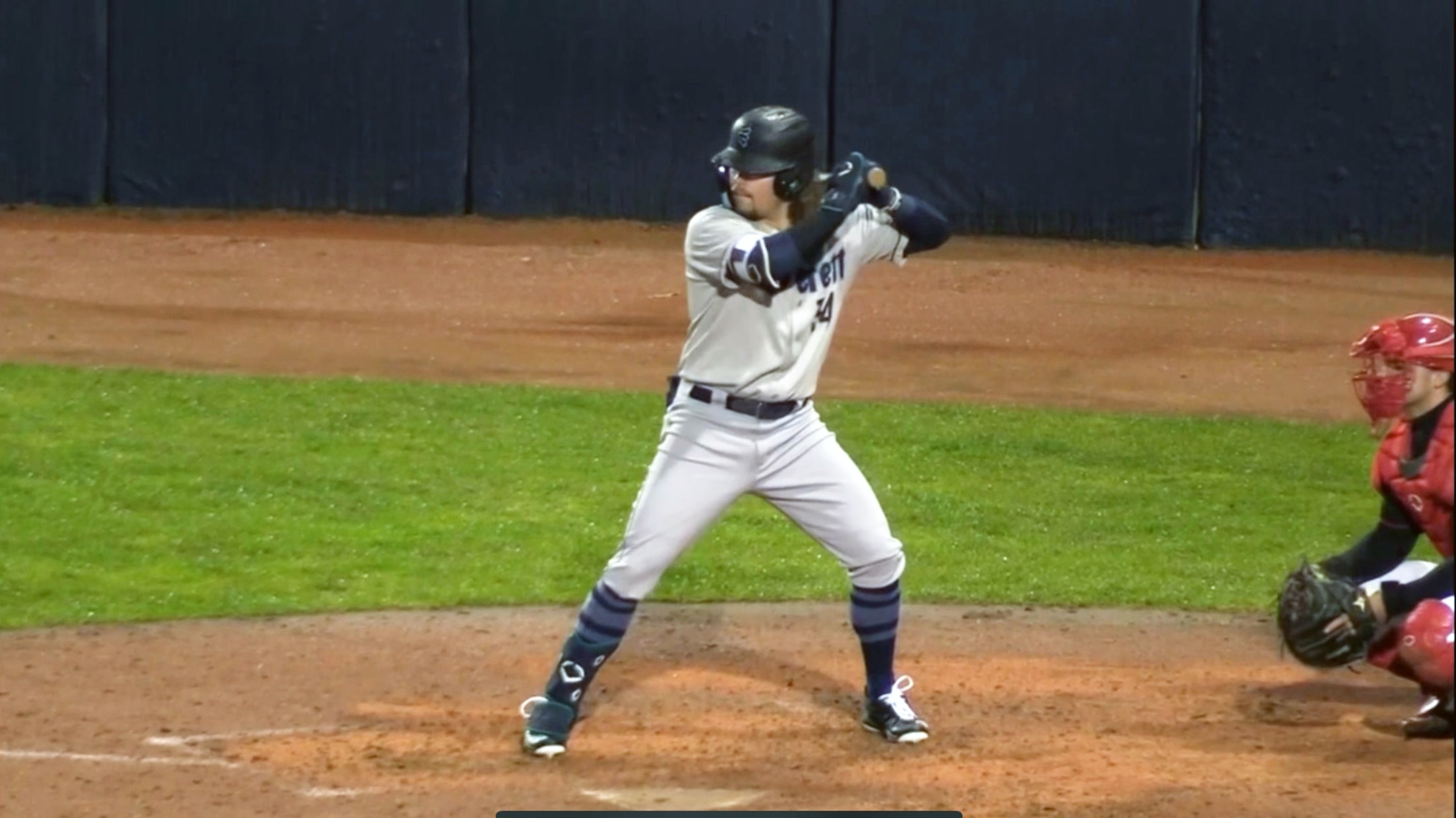 VANCOUVER, BC - Those fans familiar with Funko Park are well aware of "Late- Night Lyrics with Steve Willits", on Tuesday night listeners on 1380 KRKO got to enjoy a different type of "Late Night With Steve" as the AquaSox went 10 innings at Nat Bailey Stadium to defeat the
Packard Extends On Base Streak To 17 Games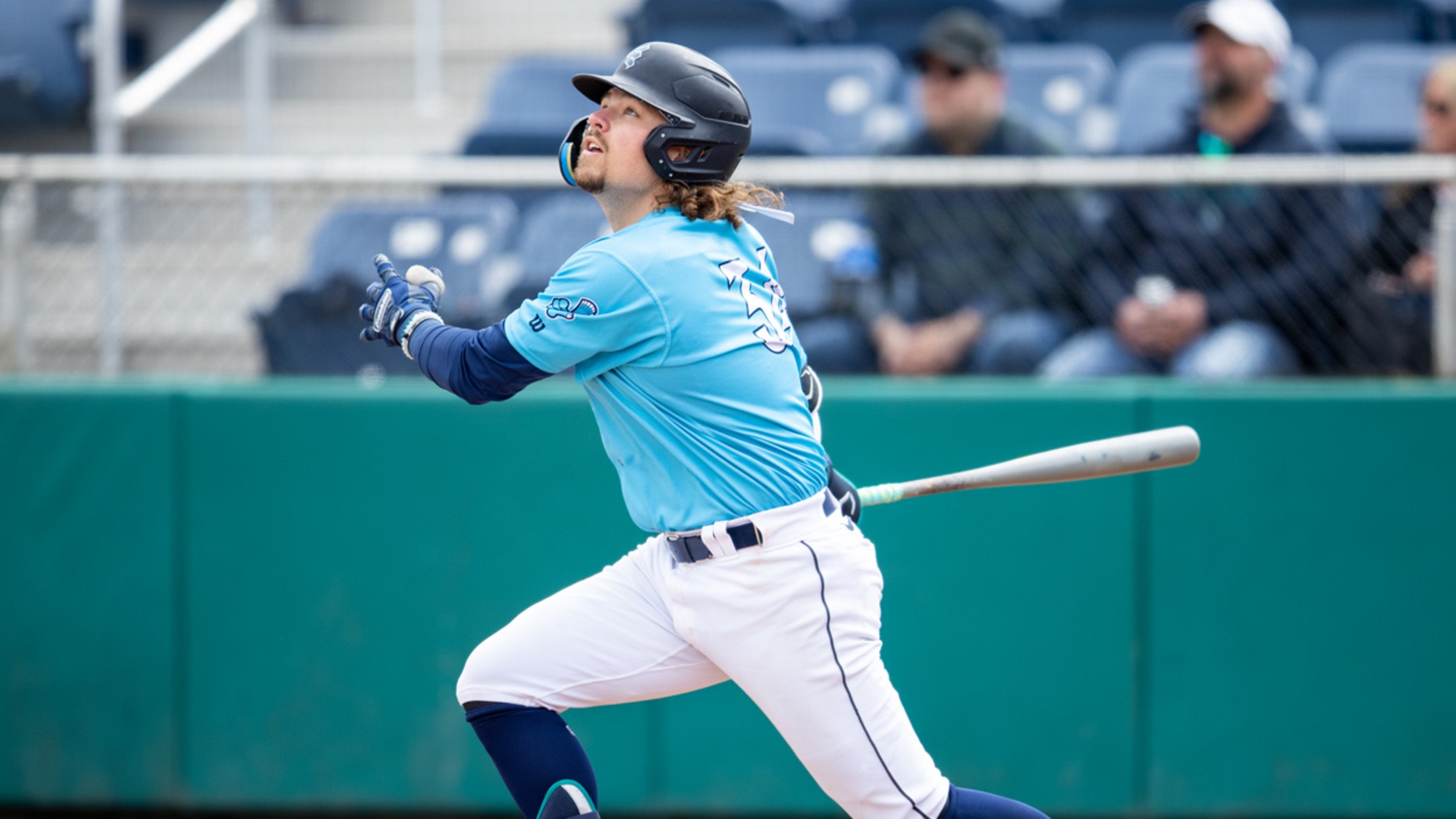 EVERETT, WA: Spokane wasted no time getting on the board as Jimmy Joyce gave up a leadoff home run to Eddy Diaz. The Indians would tack on two more runs after a collision at first base between Bladimir Restituyo and Everett's Dariel Gomez allowing two more runs to score making
Everett Falters In Game Two Of Series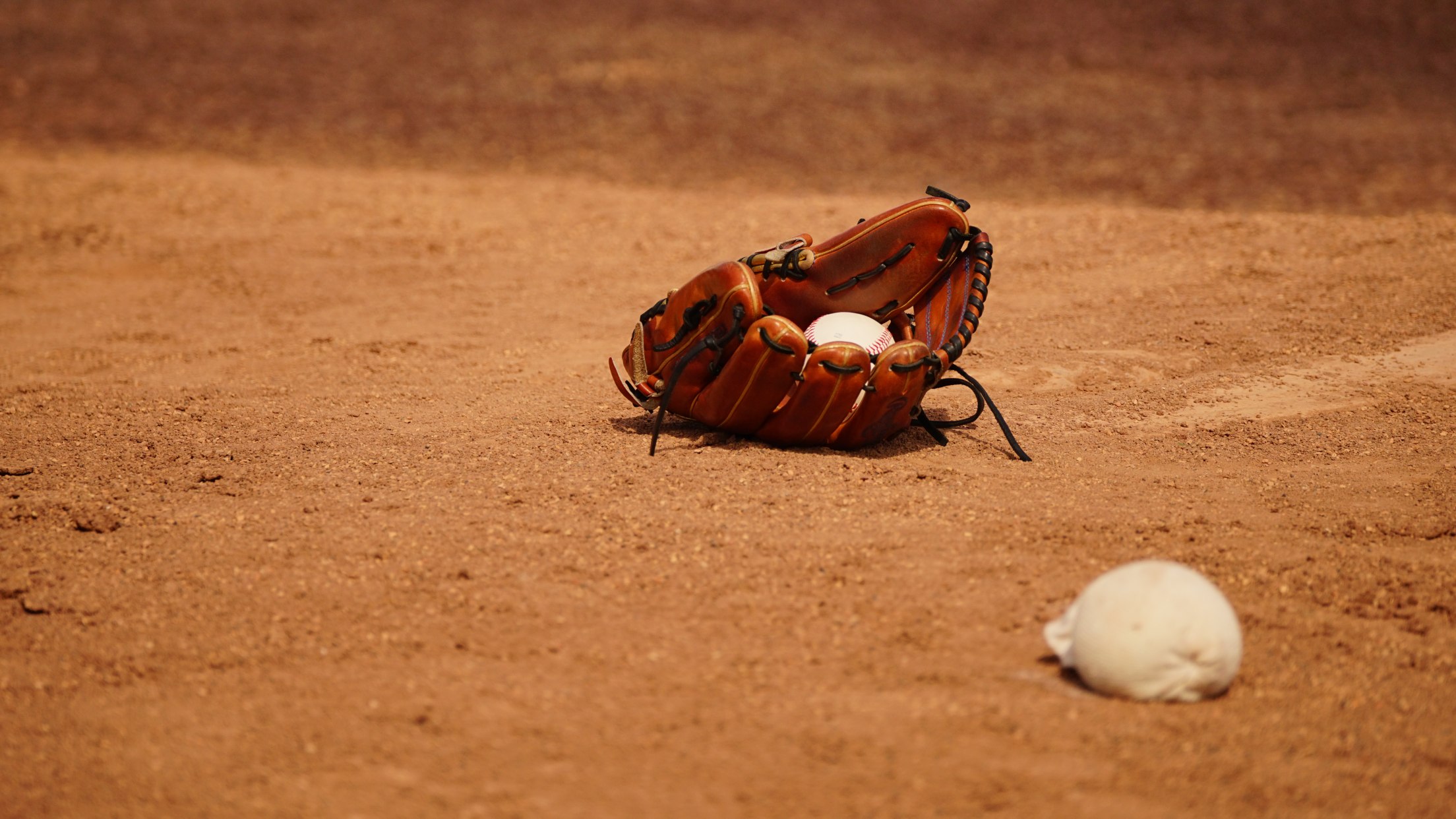 EVERETT, WA: Spokane's offense remains hot as they pounded out 15 hits en route to a 9-3 victory on Wednesday night. Eddy Diaz, Zac Veen, Drew Romo, and Grant Lavigne (Spokane's 1-2-3 and four hitters) each had two or more hits as they accounted for five of Spokane's nine runs.
Everett drops game one of the series to Spokane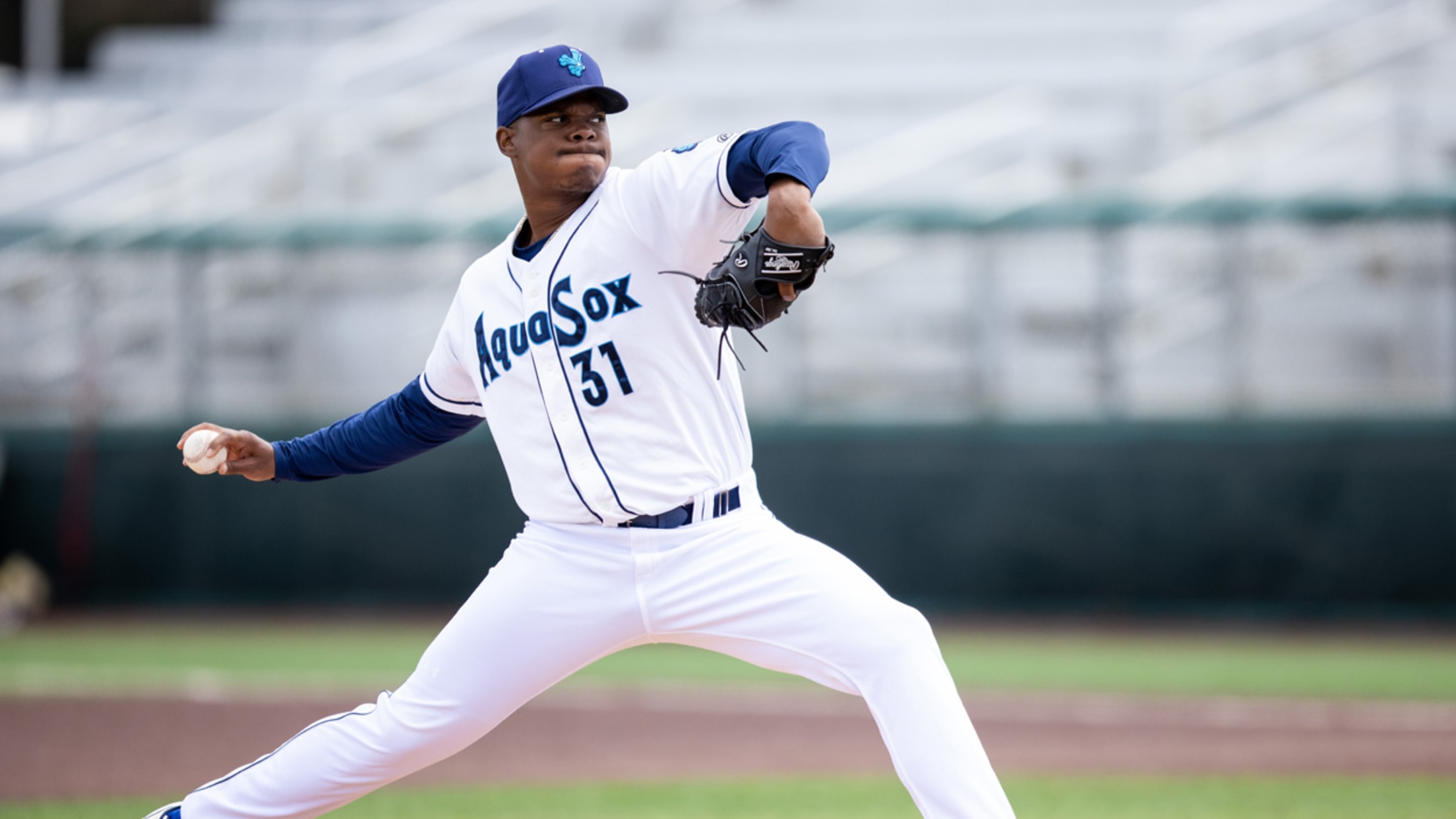 Everett, WA: The Spokane Indians and Everett AquaSox met for the first time in the 2022 season as Spokane came into town with a roster headlined by top 100 prospect Zac Veen (ranked 35th). The Frogs jumped on the board early as catcher Charlie Welch and first baseman Dariel Gomez
AquaSox fall in series finale to Dust Devils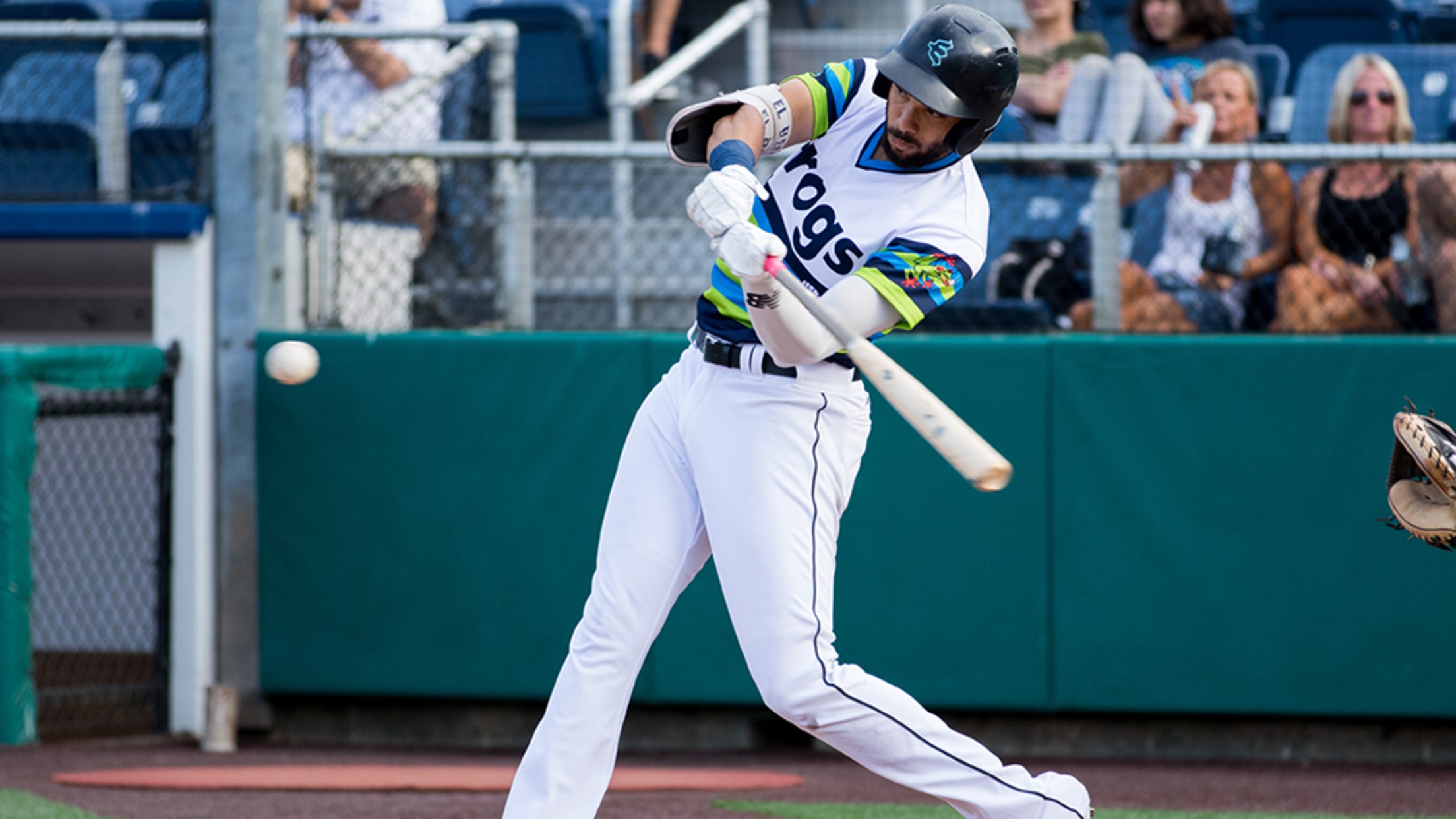 EVERETT, WA: The AquaSox came into Sunday's game looking to win three in a row for the first time this season after a 5-1 win on Saturday however, the Dust Devils had other plans. Tri-City scored two runs in the top of the first to begin the game as designated
Frogs lose in extra innings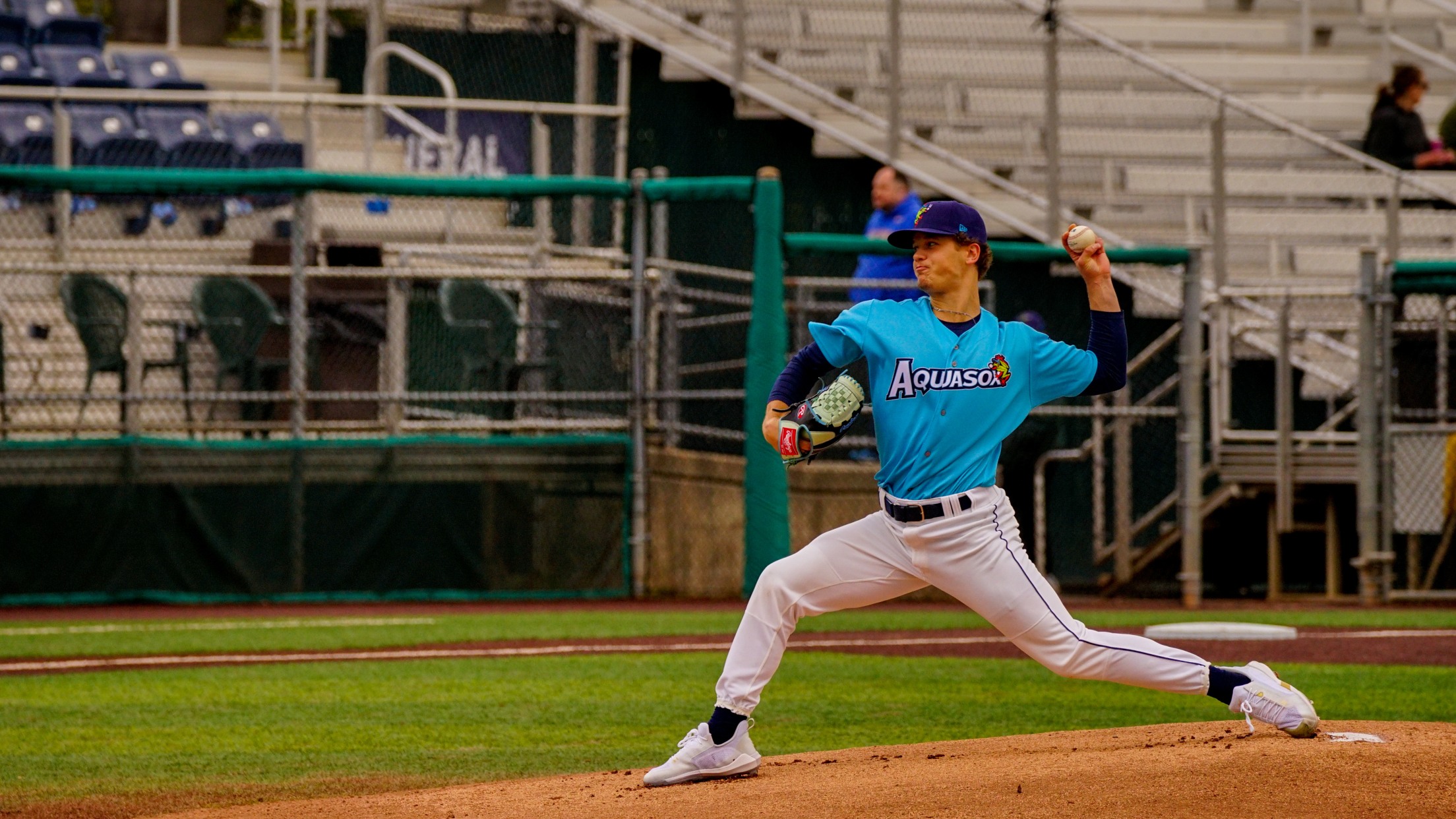 EVERETT, WA: Fresh off an eight-strikeout game on the road, Adam Macko (pictured above; photo by David Herold) looked to continue his dominance in 2022, this time against the Tri-City Dust Devils and he did just that. Macko allowed a run three batters into the game, however, he settled in
Tri-City rallies in the ninth as Everett falls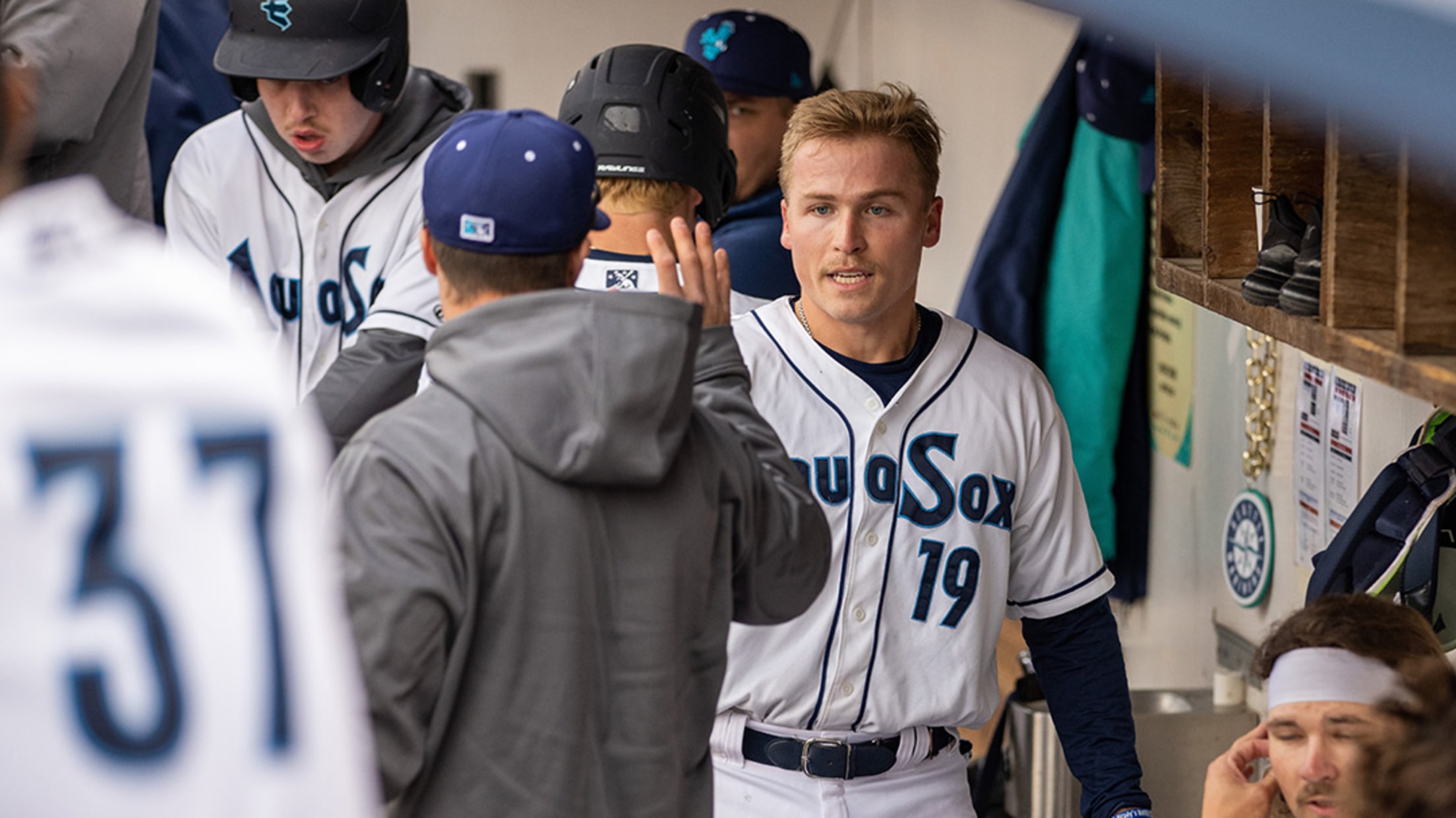 EVERETT, WA: The AquaSox came into Wednesday's game with a four-game losing skid having also lost six of their last seven, but starter Isaiah Campbell looked to step in and right the ship. Campbell didn't allow a run to the Dust Devils until the fourth inning when Kenyon Yovan hit
Everett Ends Road Trip With A Loss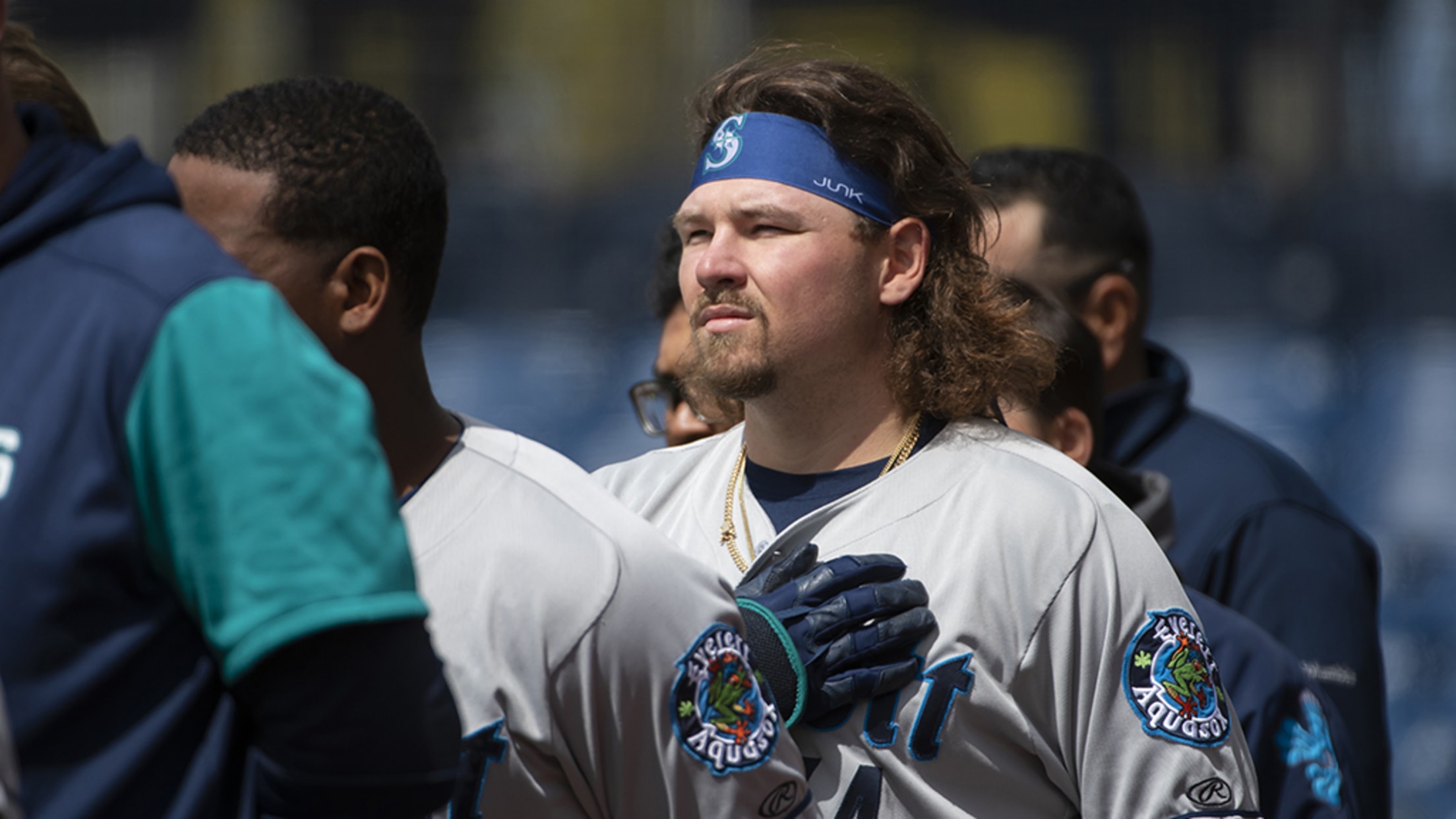 Hillsboro, Oregon – Five different players scored multiple runs as the Hillsboro Hops (5-4) closed out the six-game series with a convincing 13-1 victory over the Everett AquaSox (3-5). The Hops opened up the flood gates in the bottom of the second inning. Hillsboro hitters loaded the bases with back-to-back
AquaSox lose to Hops 3-2 in 10 innings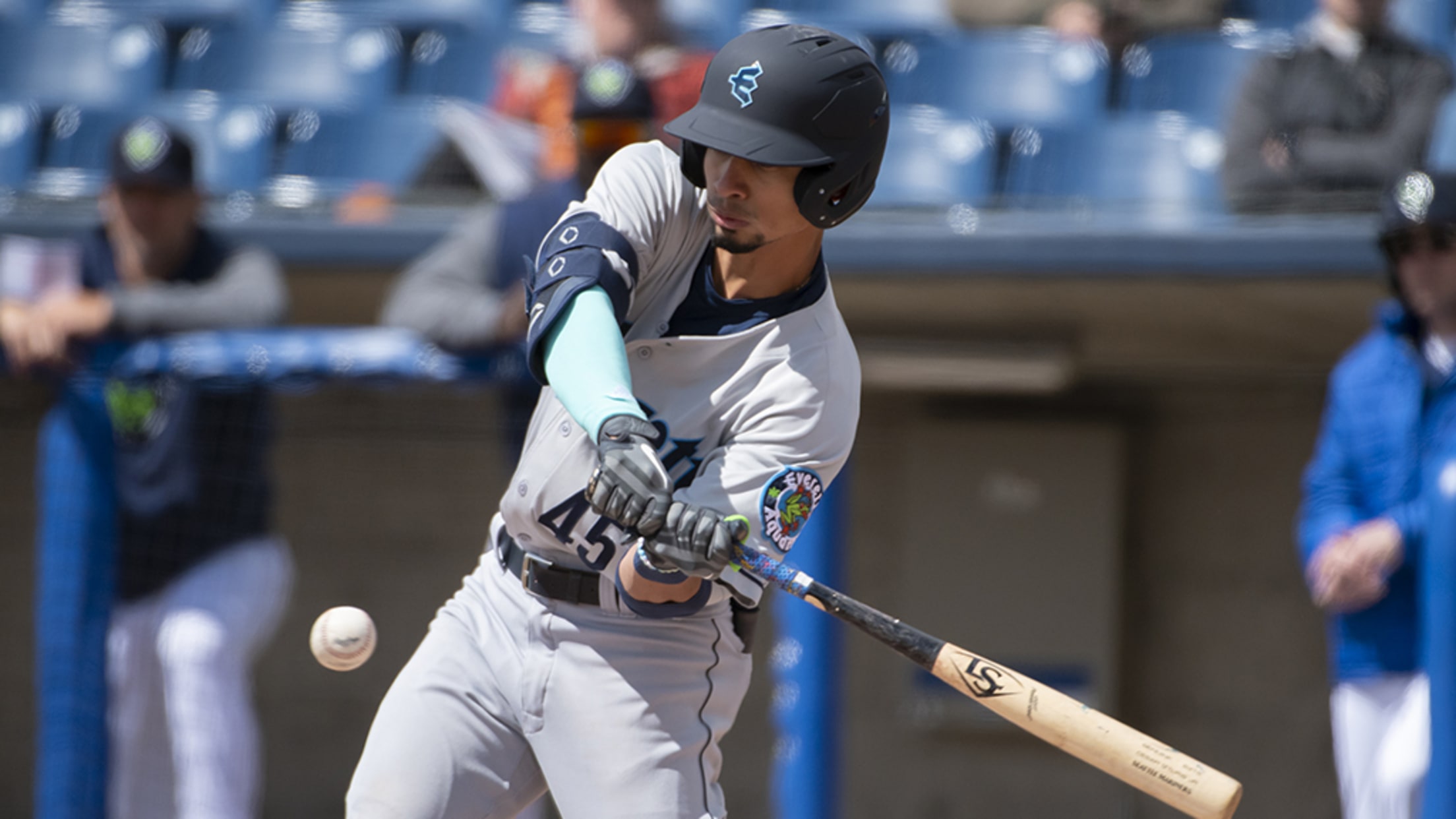 Hillsboro, Oregon – Jose Curpa's two out game winning walk off single in the bottom of the 10th inning drove home Tim Tawa as the Hillsboro Hops (4-4) picked up their third one-run victory of the week, a 3-2 final against the Everett AquaSox (3-4). Hillsboro jumped out in front
Hops Pull Away From AquaSox With Six Run Seventh Inning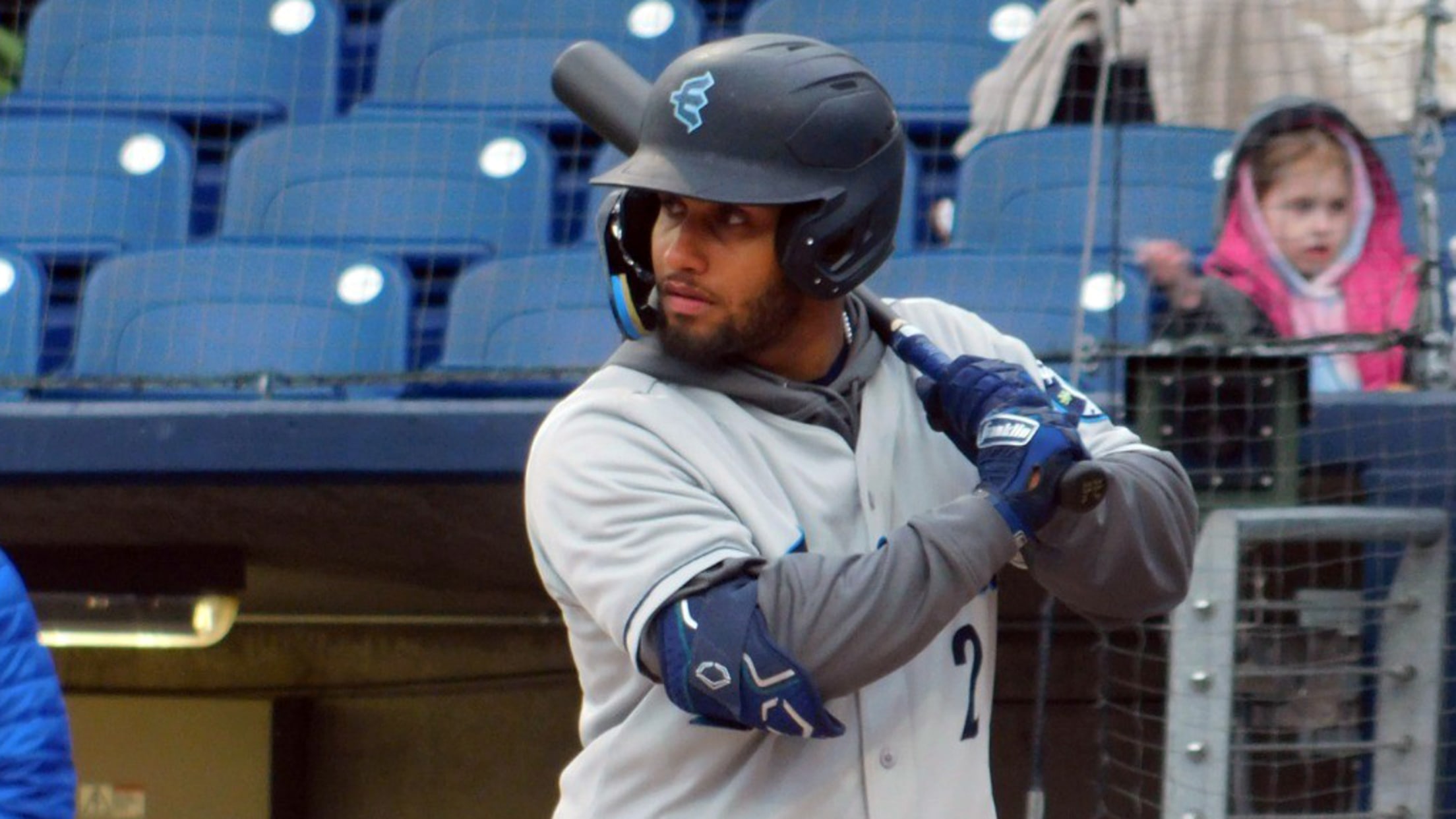 Hillsboro, Oregon – The Hillsboro Hops (2-3) broke open a 2-2 tie with six runs in the bottom of the seventh inning on their way to a second consecutive victory over the Everett AquaSox (2-2), 8-2. Alberto Rodriguez got the AquaSox off on a high note with a single into
Hops Hand Sox Their First Loss of the Season, 4-3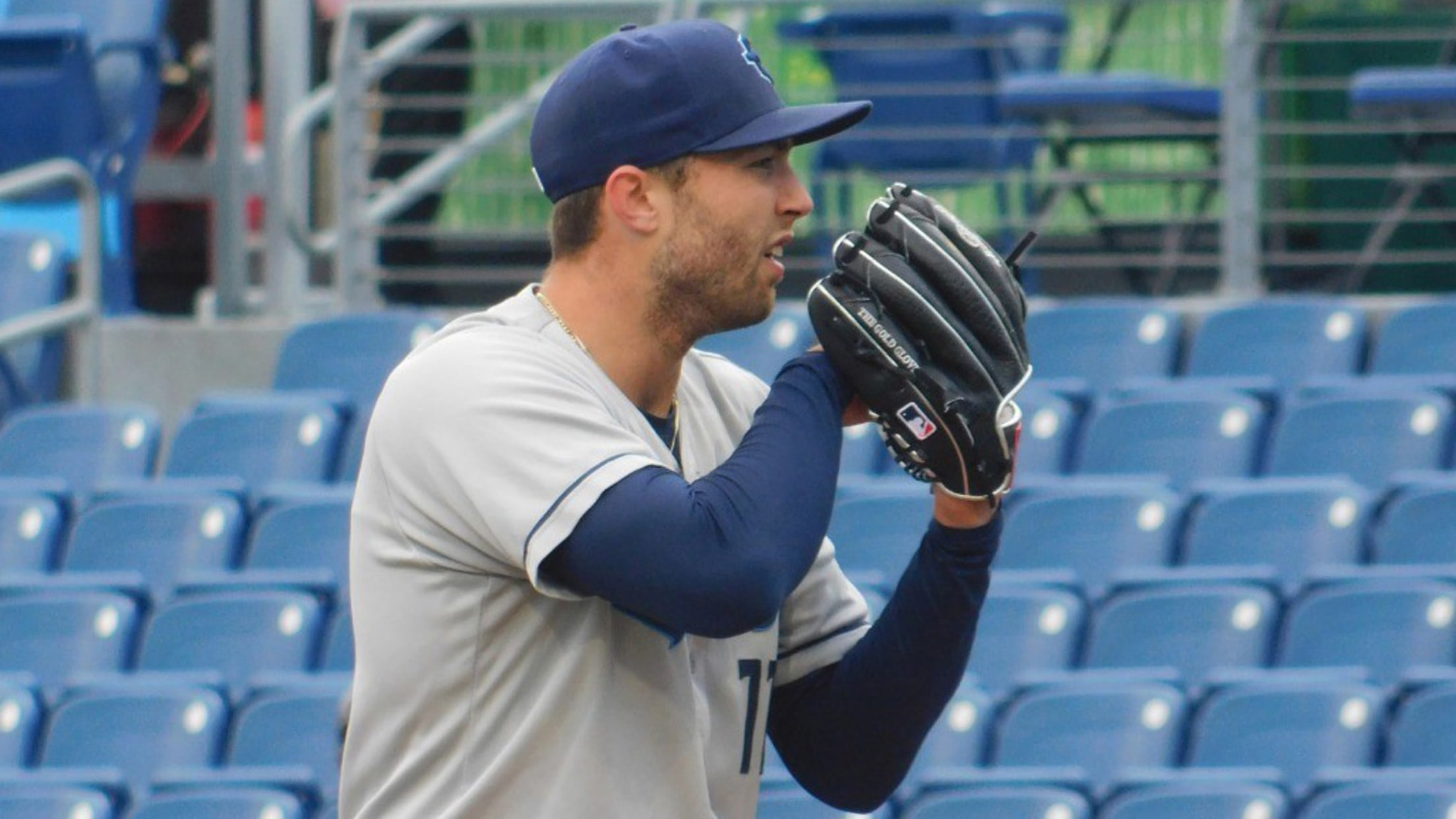 Hillsboro, Oregon – Cam Coursey's walk off RBI double in the bottom of the ninth inning gave the Hillsboro Hops (1-3) a 4-3 victory over the Everett Aqua Sox (2-1) in the six-game series opener. The Aqua Sox grabbed the early 1-0 lead when Dariel Gomez hit his first home
Packard hits go ahead grand slam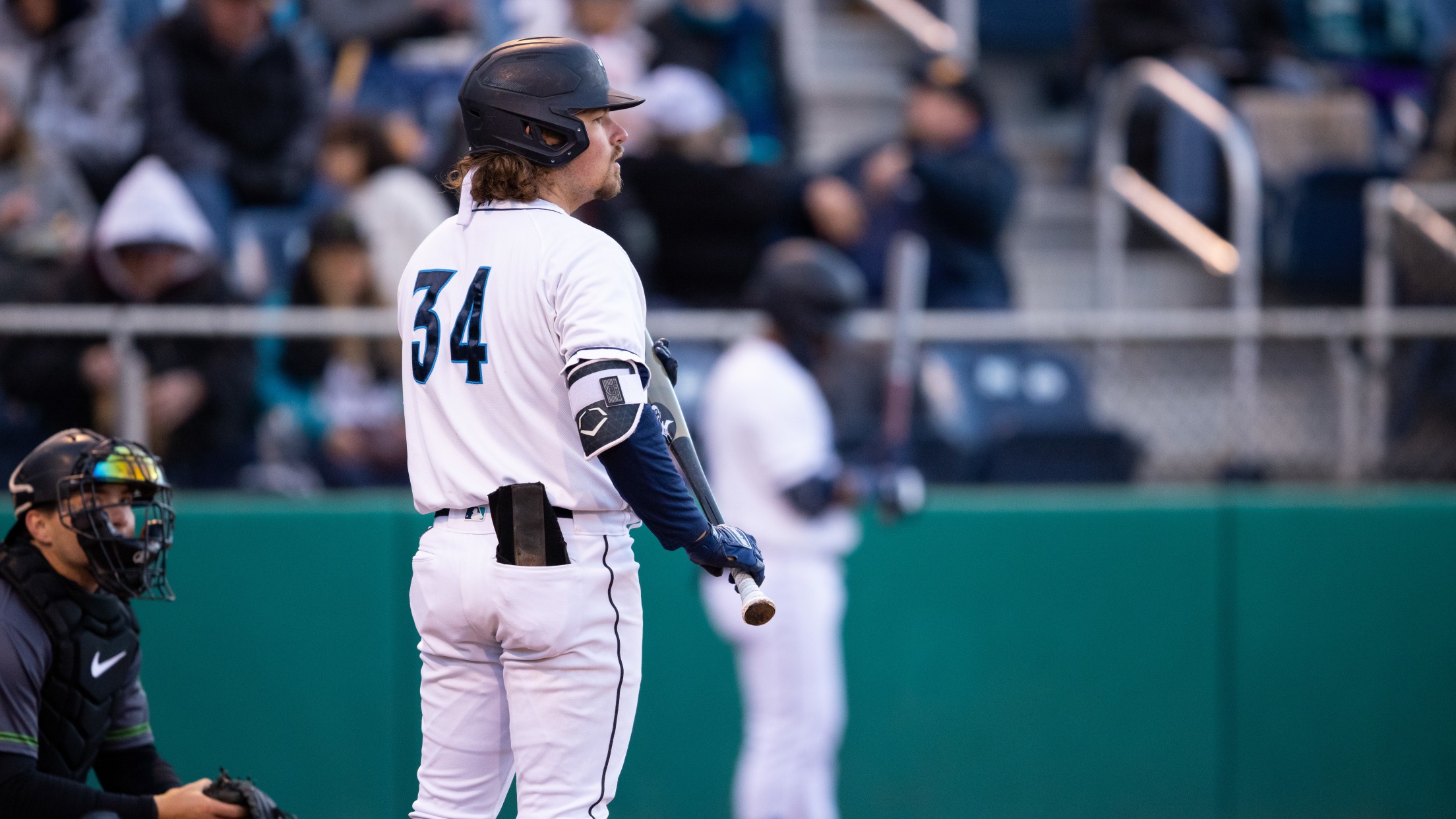 EVERETT, WA: Despite the fear of a rainout hours before first pitch, baseball was played in Everett as the Frogs opened the season to a 4-1 victory. Starter Isaiah Campbell threw five solid innings in his first regular season start since the summer of 2021. Campbell struck out four hitters