Sweet revenge! New Hampshire destroys Portland
Fisher Cats set new team record with 16-run margin of victory in shutout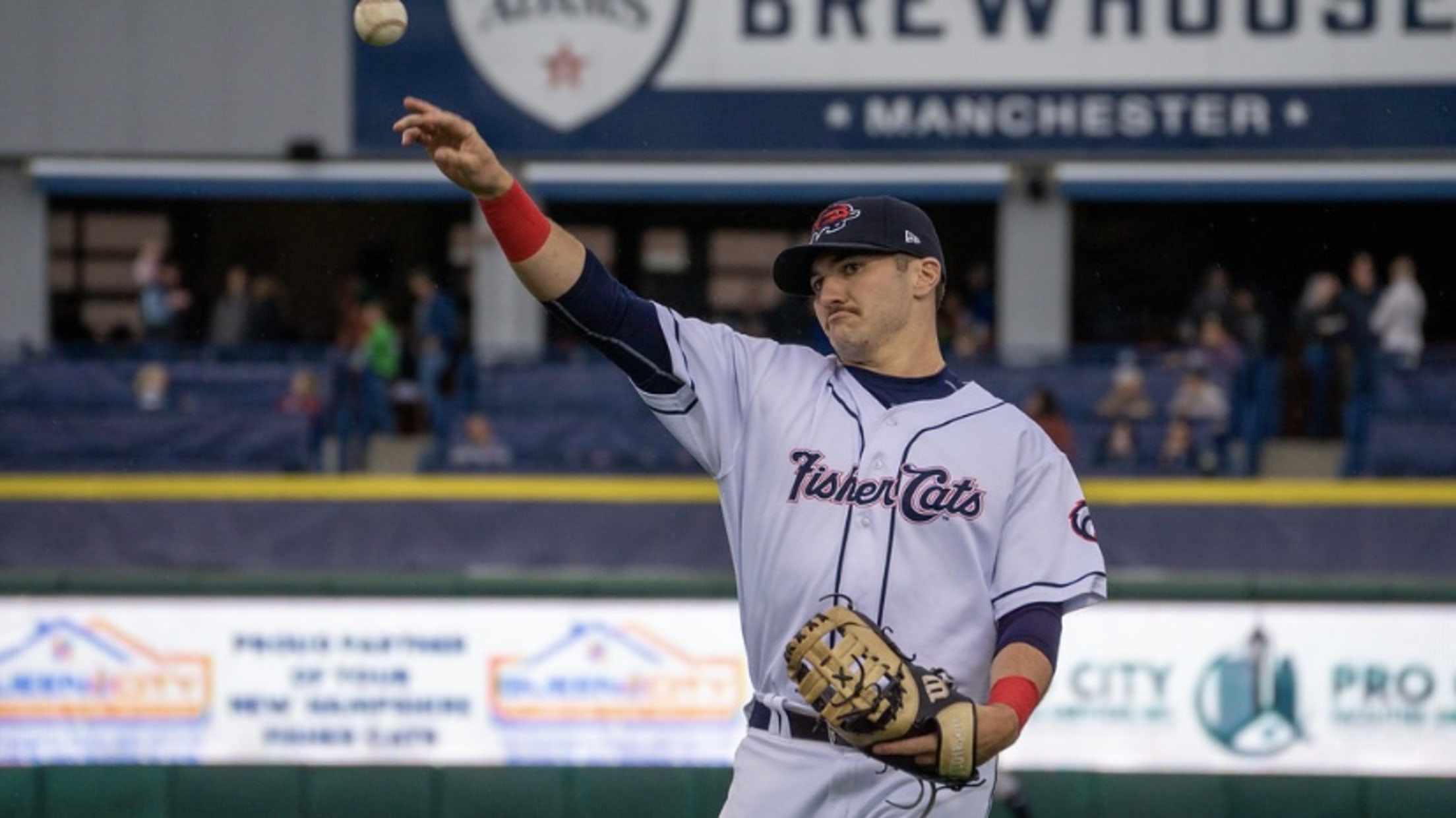 Portland, Maine – After an 11-run defeat at the hands of the Sea Dogs last night, the New Hampshire Fisher Cats (1-3, 32-41) got sweet revenge with a massive win, 16-0, over Portland (Boston Red Sox, 3-1, 33-40). The Cats' 16 runs and 18 hits were both season-highs. The 16-run
Can't buy one — New Hampshire drops seventh straight
Fisher Cats fall in third one-run defeat of the week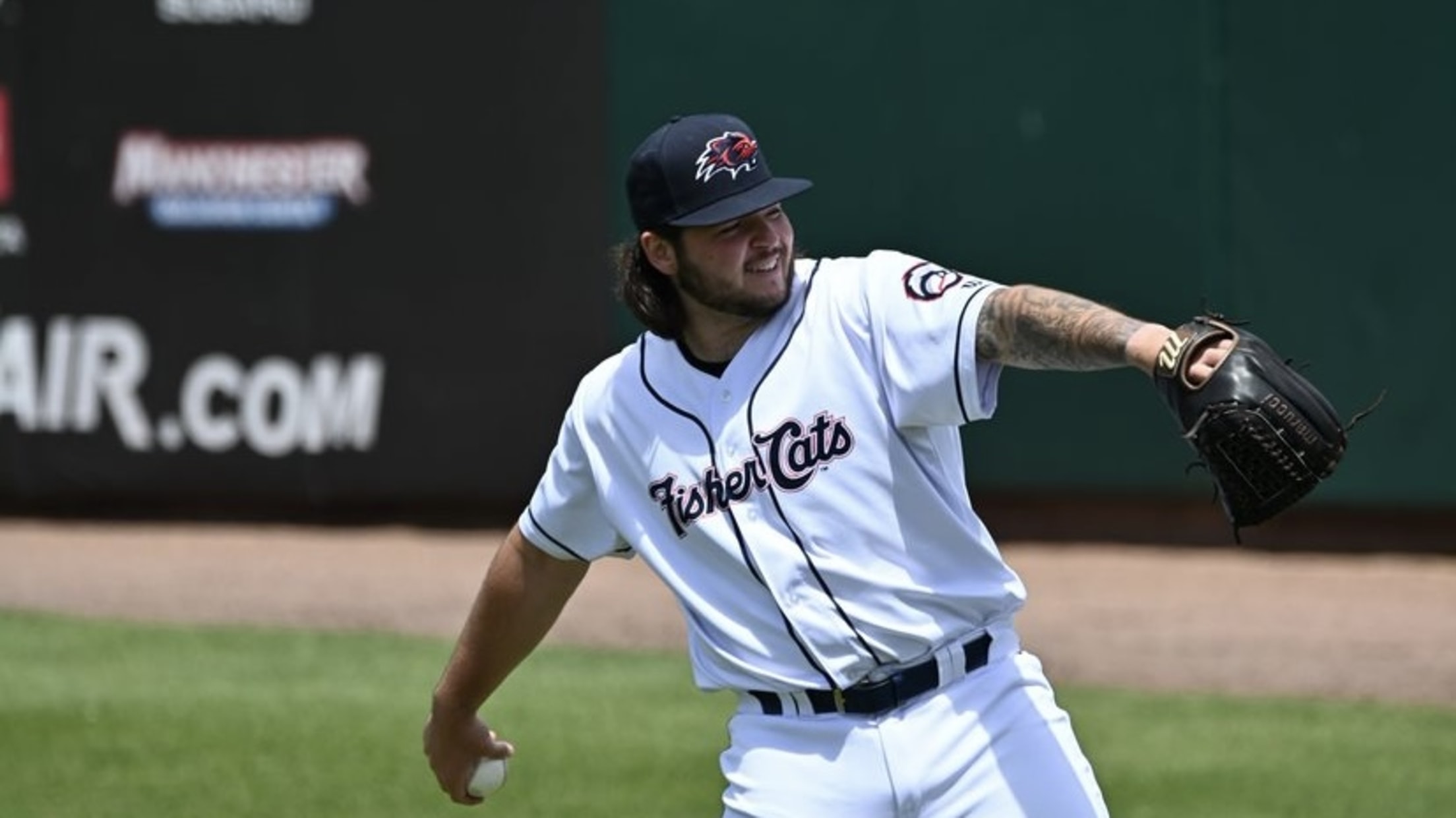 Manchester, N.H. – The New Hampshire Fisher Cats (27-35) lost their third one-run game of the week, 4-3, to the Somerset Patriots (New York Yankees, 41-21). The Fisher Cats have lost seven straight, six of them to Somerset. The skid is New Hampshire's longest since 2014, when they lost 11
New Hampshire ends series at Akron with decisive win
Fisher Cats tally 11 hits, hold RubberDucks to one run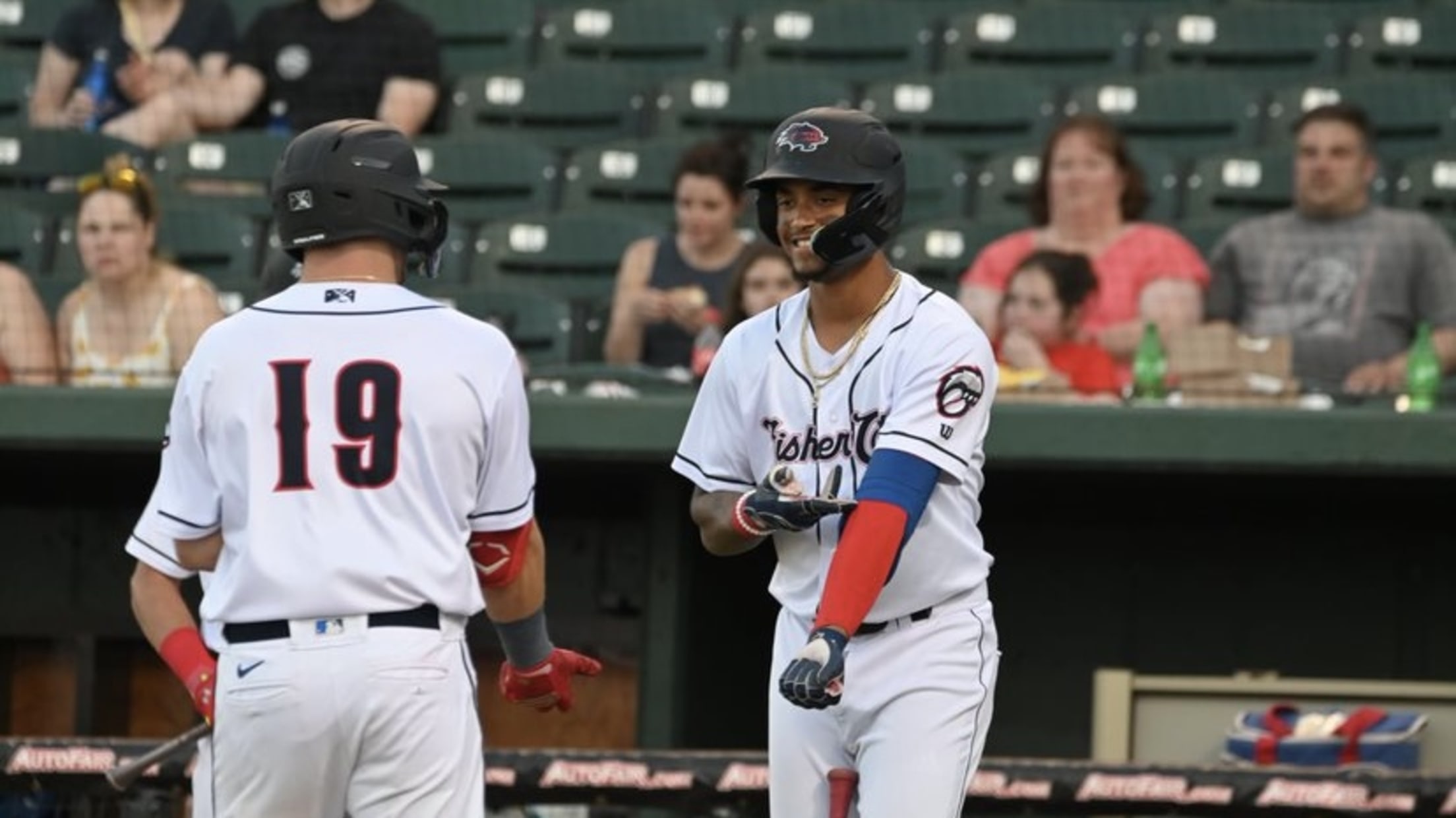 Akron, Ohio – The New Hampshire Fisher Cats (19-25) ended their series against the Akron RubberDucks (Cleveland Guardians, 27-18) in style on Sunday night, winning, 4-1. After a one-run outing from starter Trent Palmer, New Hampshire scored four unanswered for the three-run win. Palmer, the No. 23 prospect in the
Highly-rated prospects Kloffenstein and Palmer join Fisher Cats
Kloffenstein ranked No. 5 pitcher, No. 11 overall prospect in Blue Jays system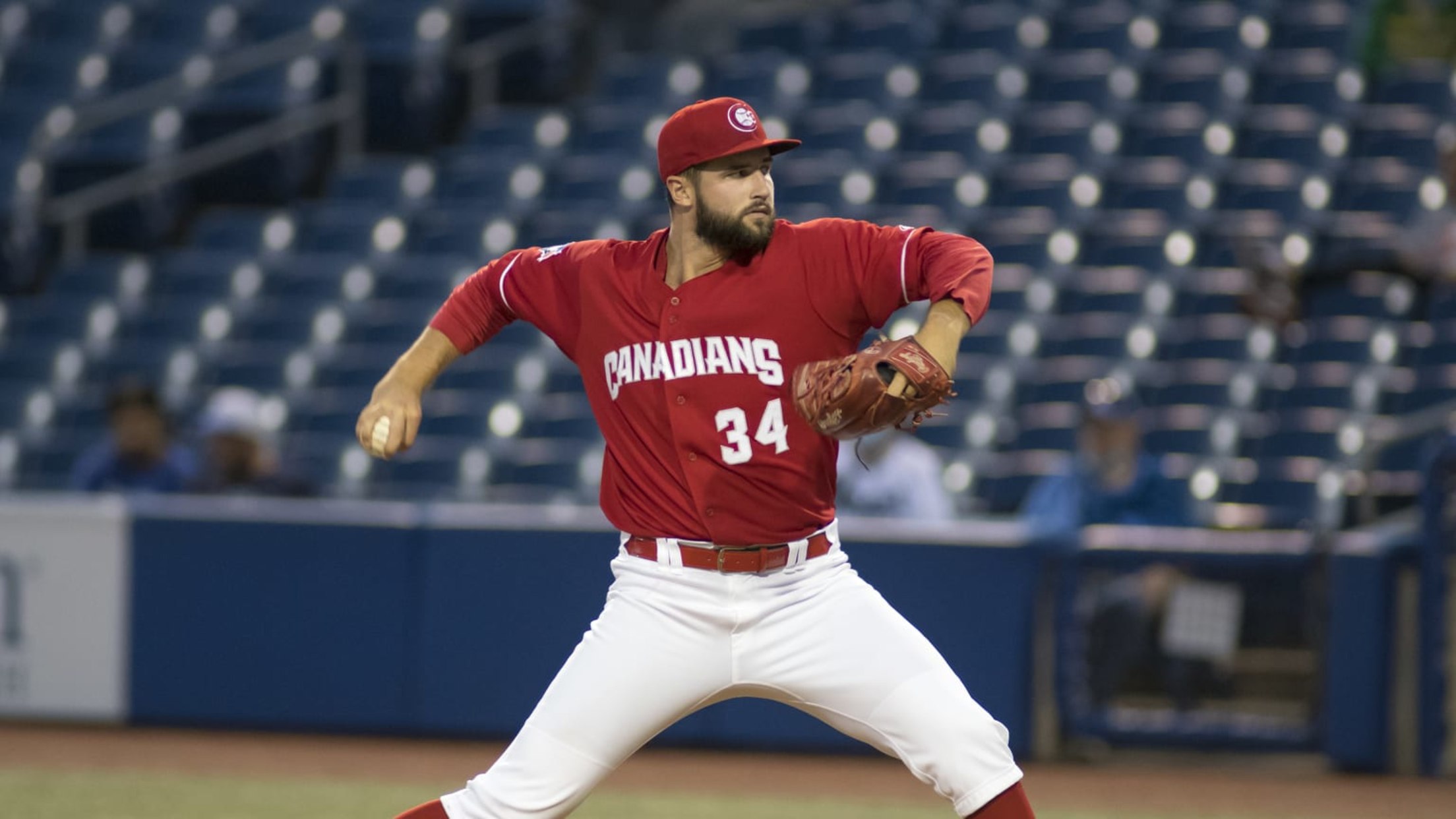 Erie, Pa. – The Toronto Blue Jays announced Saturday that right-handed pitchers Adam Kloffenstein and Trent Palmer are joining the New Hampshire Fisher Cats from Class A Advanced Vancouver. Palmer is scheduled to make his Double-A debut in a road start Sunday afternoon against the Erie SeaWolves. Kloffenstein, 21, is
Trent Palmer Named Northwest League Pitcher Of The Week 
6 perfect innings, 8 Ks make #23 Blue Jays prospect the second C's arm to earn honor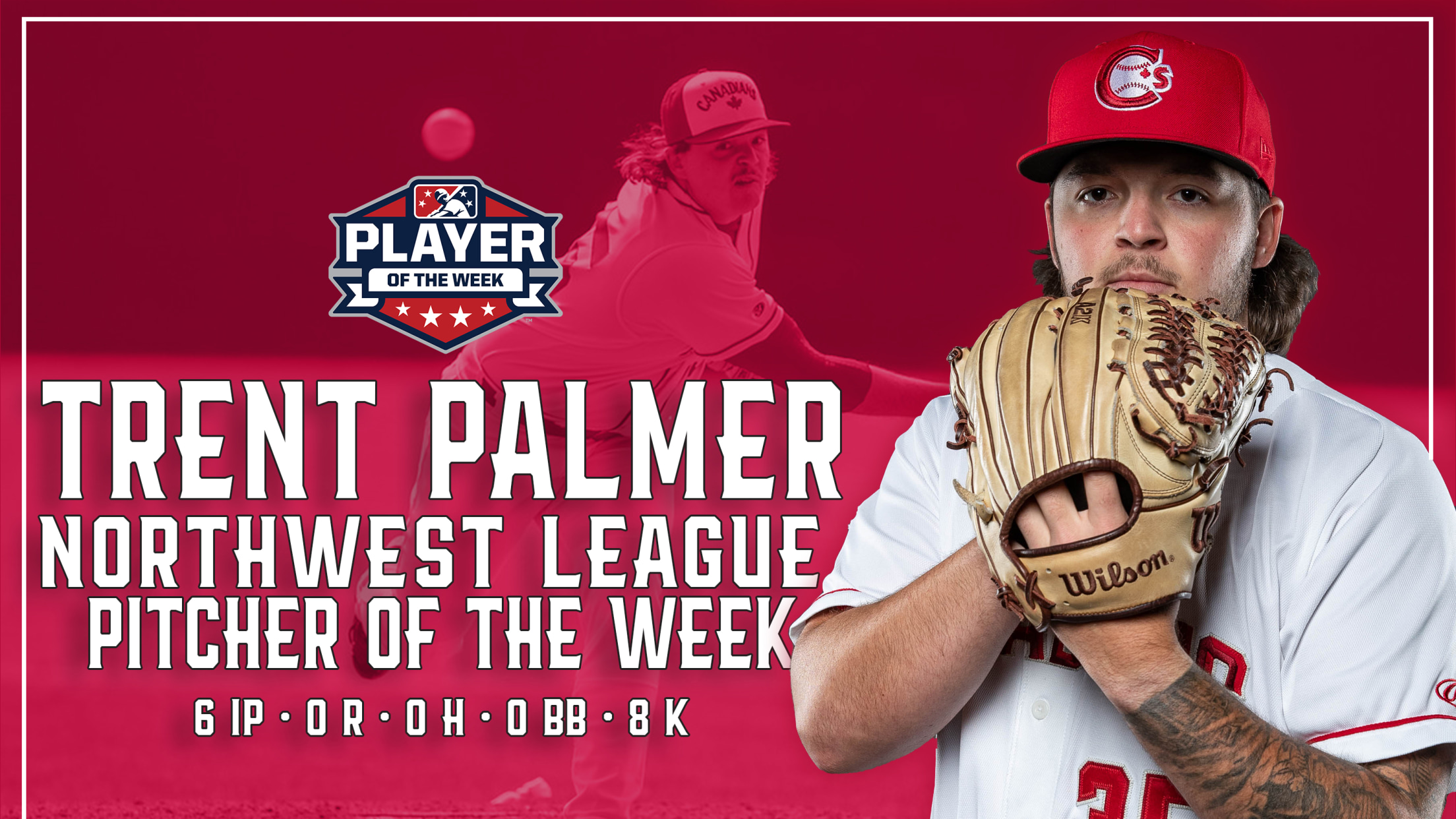 Minor League Baseball has named Vancouver Canadians pitcher Trent Palmer as the Northwest League Pitcher of the Week for April 25 to May 1. He is the second C's pitcher to earn the honor after Chad Dallas was recognized in the first week of the season. Palmer retired all 18
Palmer's Perfection Sets Tone In Shutout Win
18 up, 18 down help C's blank Hops 7-0 in series finale on Sunday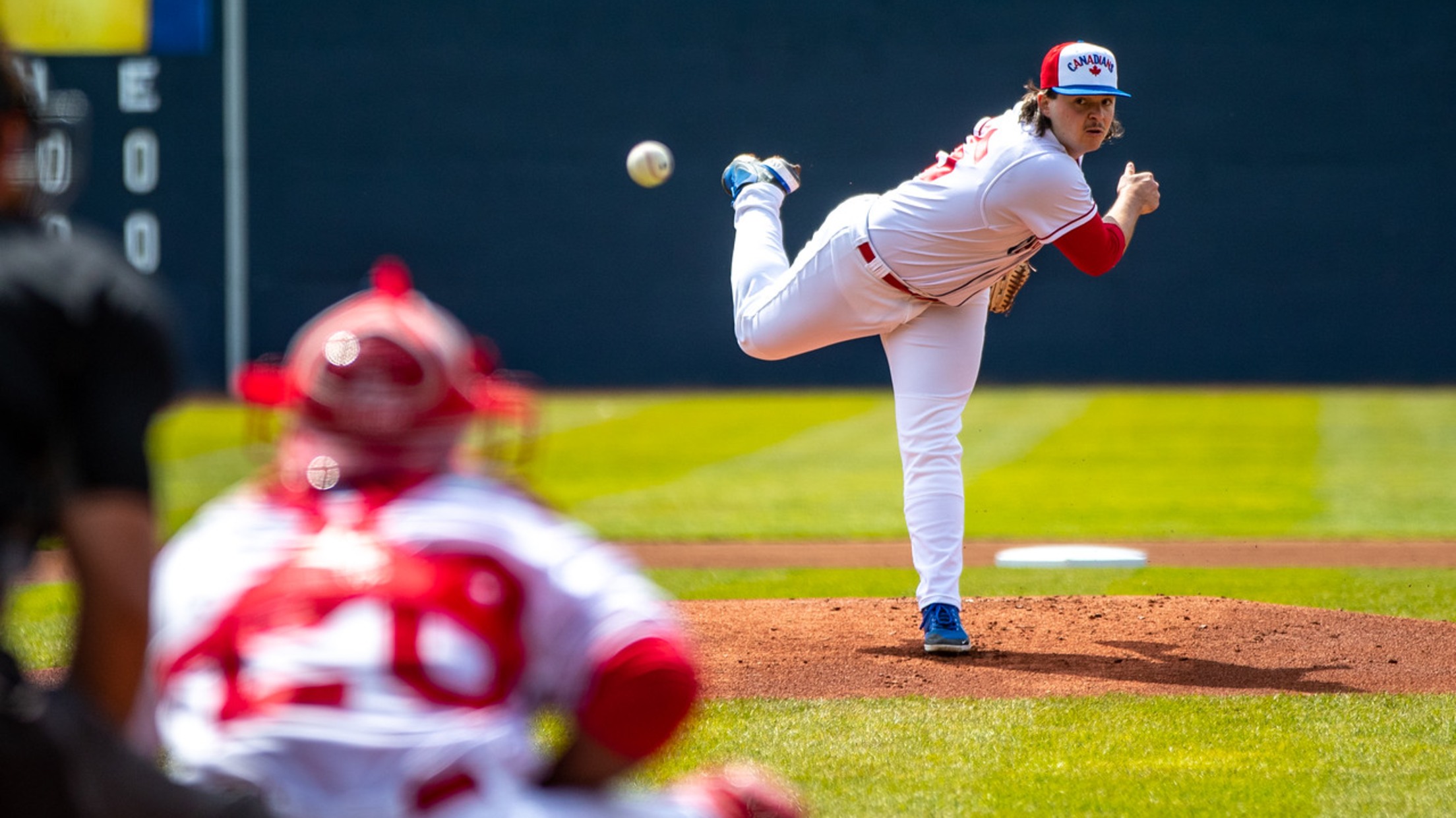 HILLSBORO, OR – Entering Sunday, the Vancouver Canadians had not played a more frustrating stretch of games than the last four with the Hillsboro Hops (Diamondbacks). Three walk-off heartbreakers and the first shutout loss of the year knocked the C's out of first place and returned them to .500 for
Hops Held to One Hit in Series Finale
Trent Palmer Throws Six Perfect Innings vs Hillsboro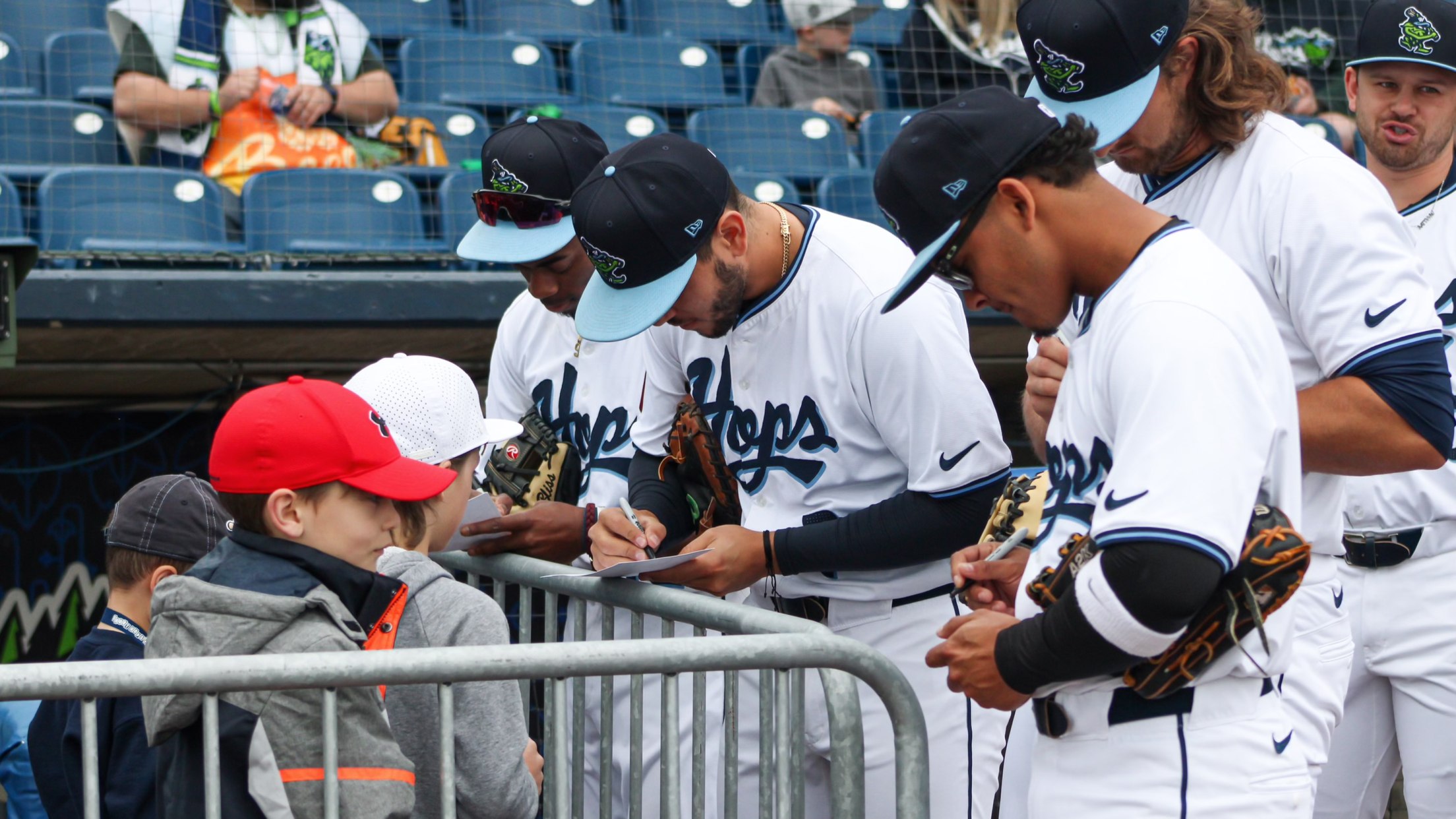 Hillsboro, OR (May 1, 2022) - Hillsboro won four of the first five games of the series against Vancouver, including three walk-off winners in the series and a four-game win streak heading into Sunday. That streak would end, as Canadians starter Trent Palmer threw six perfect innings, but was pulled
Canadians Announce 2022 Opening Day Roster 
Six MLB.com Top 30 Blue Jays prospects headline balanced roster for return to Nat Bailey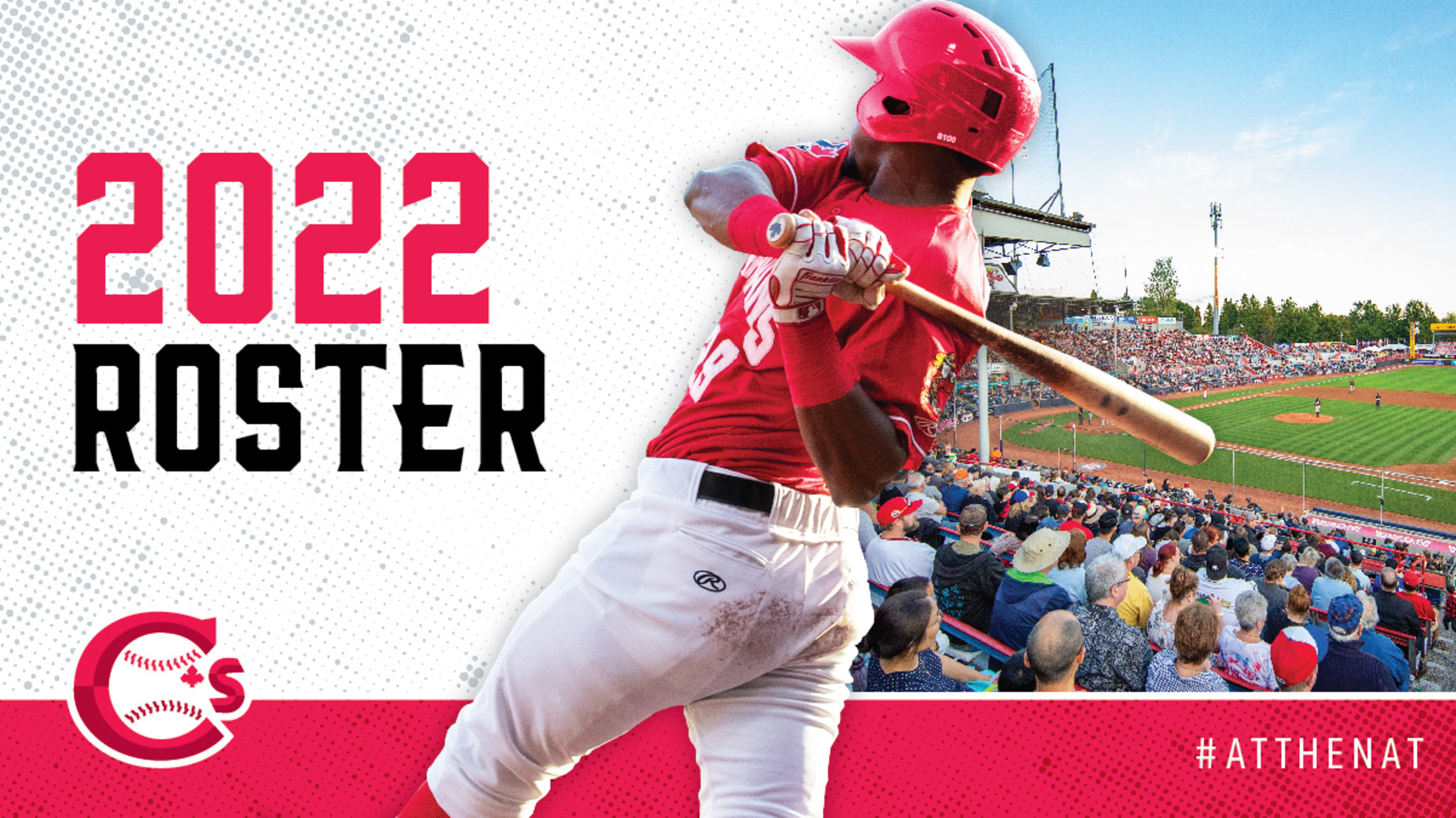 VANCOUVER, BC – In conjunction with the Toronto Blue Jays, the Vancouver Canadians are pleased to announce their 2022 Opening Day roster ahead of the team's first season at Nat Bailey Stadium since 2019. C's fans will recognize a fair share of the 29 names that make up the roster.
Blue Jays' Palmer deals no-hitter -- again
Righty follows up Aug. 19 feat with another one for Dunedin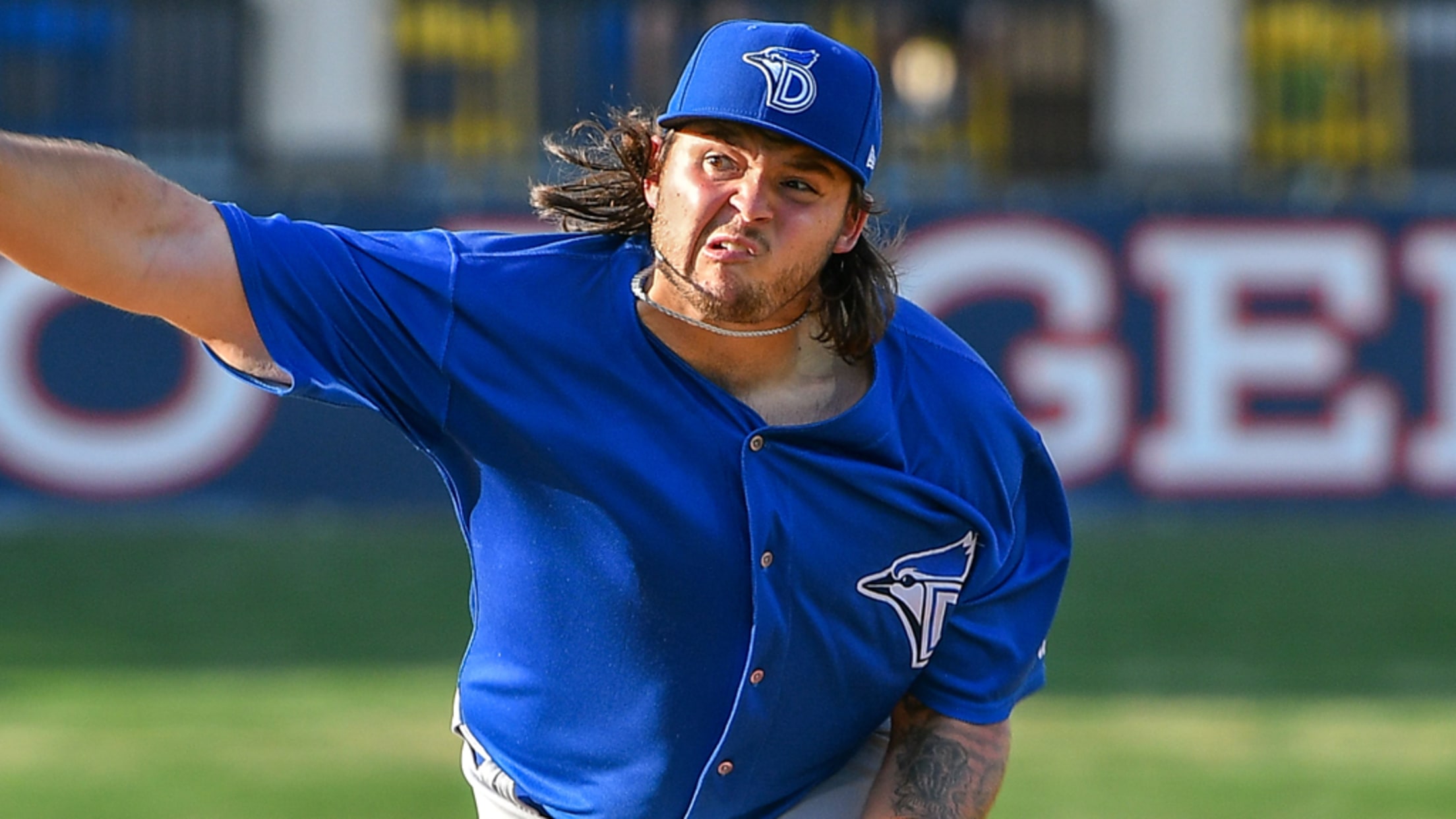 Trent Palmer had the kind of night pitchers dream of on Aug. 19 for Low-A Dunedin. Less than a month later, he had another one. The right-handed Toronto prospect tossed his second seven-inning no-hitter in four weeks, striking out nine while walking just two as Dunedin silenced visiting Clearwater, 3-0.