McKay shifts focus to hitting at instructs
Rays two-way prospect steps off the mound in offseason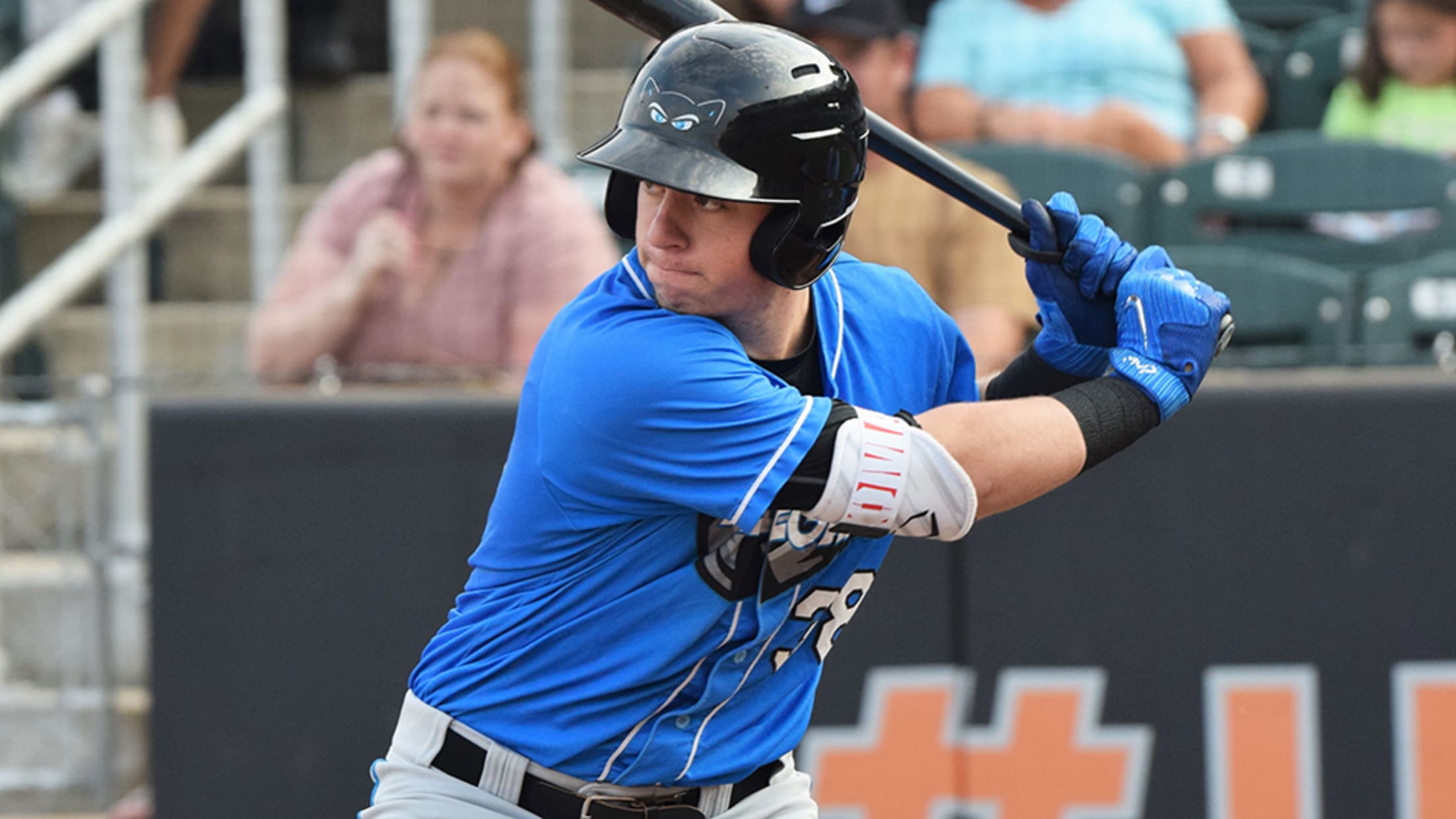 Brendan McKay batted .232/.349/.376 with four homers and 22 RBIs in 125 at-bats this season. (Patrick Cavey/MiLB.com)
Following a busy summer on the mound, Rays two-way prospect Brendan McKay is taking a leave from pitching and focusing squarely on developing as a first baseman and designated hitter in the fall instructional league."He's coming into instructs as a positional player only," Rays director of Minor League operations Mitch
Following a busy summer on the mound, Rays two-way prospect Brendan McKay is taking a leave from pitching and focusing squarely on developing as a first baseman and designated hitter in the fall instructional league.
"He's coming into instructs as a positional player only," Rays director of Minor League operations Mitch Lukevics told MLB.com. "No bullpens, no throwing in games. Just working in the role we envisioned when we drafted him."
The third-ranked Rays prospect compiled a 1.80 ERA with 21 strikeouts and five walks over 20 innings in six regular-season starts for Class A Short Season Hudson Valley after throwing 109 innings at the University of Louisville before the Draft. He logged five more innings in his lone postseason appearance on the mound, allowing one hit and striking out six to clinch a spot in the Finals as the Renegades won the New York-Penn League championship.
At the plate, the 21-year-old posted a .232/.349/.376 slash line with four homers and 22 RBIs in 125 at-bats.
The decision to shift the focus of MLB.com's No. 19 overall prospect was not related to his performance with Hudson Valley but rather as a way to limit his workload on the mound.
• Reds' Greene says pitching is 'primary focus'
"Because he played both ways at Louisville and then at Hudson Valley, we only wanted him to throw so many innings this season," Lukevics said. "So after he reached that 'stop period,' our focus is now for him to work on his hitting, his defense at first base -- the positional Brendan McKay."
Another two-way prospect, Hunter Greene, was drafted second overall by the Reds in June, two spots ahead of McKay. Greene's offseason -- and beyond -- will be going in the opposite direction as the 18-year-old has said he is fully committed to pitching.
Gerard Gilberto is a contributor to MiLB.com. Follow and interact with him on Twitter, @GerardGilberto4.