Team Effort Pushes Travs to Third Straight
Arkansas puts up four two-run innings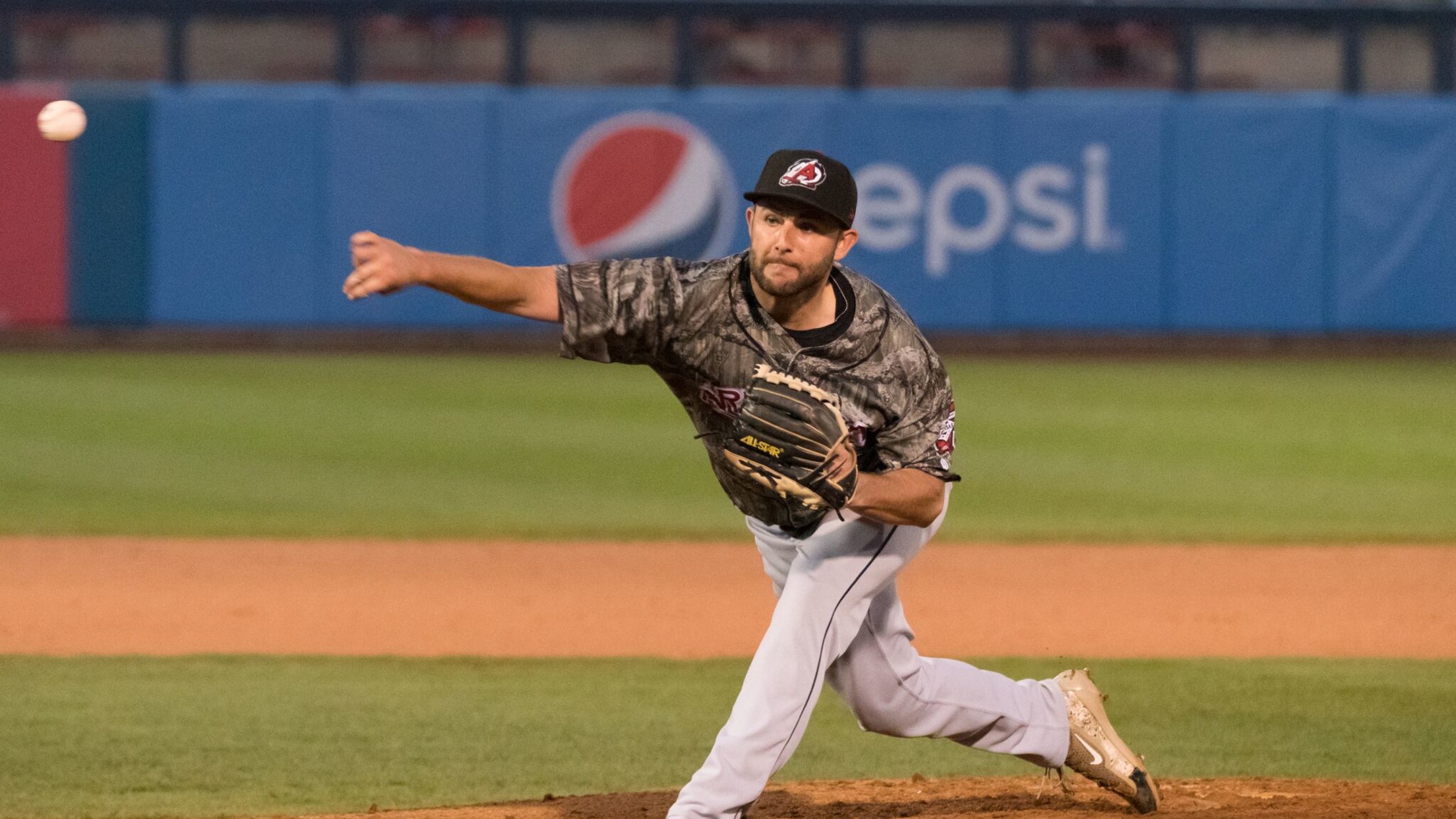 Zac Grotz pitched three scoreless in his Double-A debut. (Rich Crimi)
Tulsa, OK-The Arkansas Travelers moved to 3-0 on the season with an 8-5 win over the Tulsa Drillers on Saturday night. Offensively, the Travs continued to score in pairs as they posted four two-run innings on the night. Kyle Lewis and Jordan Cowan each had two hits and drove in
Tulsa, OK-The Arkansas Travelers moved to 3-0 on the season with an 8-5 win over the Tulsa Drillers on Saturday night. Offensively, the Travs continued to score in pairs as they posted four two-run innings on the night. Kyle Lewis and Jordan Cowan each had two hits and drove in two runs each. On the mound, Zac Grotz worked three shutout innings in his first Double-A start. Jorgan Cavanerio was the winning pitcher despite being charged with five runs over 3.1 innings. Cavanerio limited the damage in key spots in the fourth and sixth innings when Tulsa was threatening for a huge frame. Parker Markel iced a Driller threat in the seventh, stranding two with a strikeout and a flyout. Art Warren then tossed a scoreless ninth to earn the save.
Moments That Mattered
* Cowan got the Travs going with a two-run homer off Tulsa knuckleball pitcher J.D. Martin in the second inning.
* Down a run, the Travs responded with a pair of tallies in the fifth and sixth innings. Lewis contributed and RBI single in each frame.
* The play of the night came in the bottom of the sixth with the bases loaded, one out and Tulsa within a run. Third baseman Logan Taylor raced back to flag down Keibert Ruiz foul popup down the left field line then stopped and nailed a runner trying to tag and score at the plate for a spectacular double play that kept the Travs on top.
* Markel relieved Cavanerio with two on and one out in the seventh and promptly recorded a strikeout and a flyout to douse the Tulsa threat. He then knifed through the top of the Driller lineup in order in the eighth.
Notable Travs Performances
* RF Kyle Lewis: 2-3, 2 BB, run, 2 RBI
* 2B Jordan Cowan: 2-4, BB, 3 runs, HR, 2 RBI
* RHP Zac Grotz: 3 IP, 2 H, 3 BB, 3 K
* RHP Parker Markel: 1.2 IP, 3 K
Up Next
The Travs go for a sweep of the season opening series on Sunday afternoon at 1:05. Lefty Anthony Misiewicz makes his season debut for the Travs opposite righty Mitchell White for the Drillers. The game will be broadcast on the Sports Animal 920, the First Pitch App, TuneIn radio and milb.tv.