Team Oddo defeats Team Rose to win fun and entertaining New York-Penn League All-Star Game
Team Oddo defeated Team Rose 7-3 on a fun and entertaining night of baseball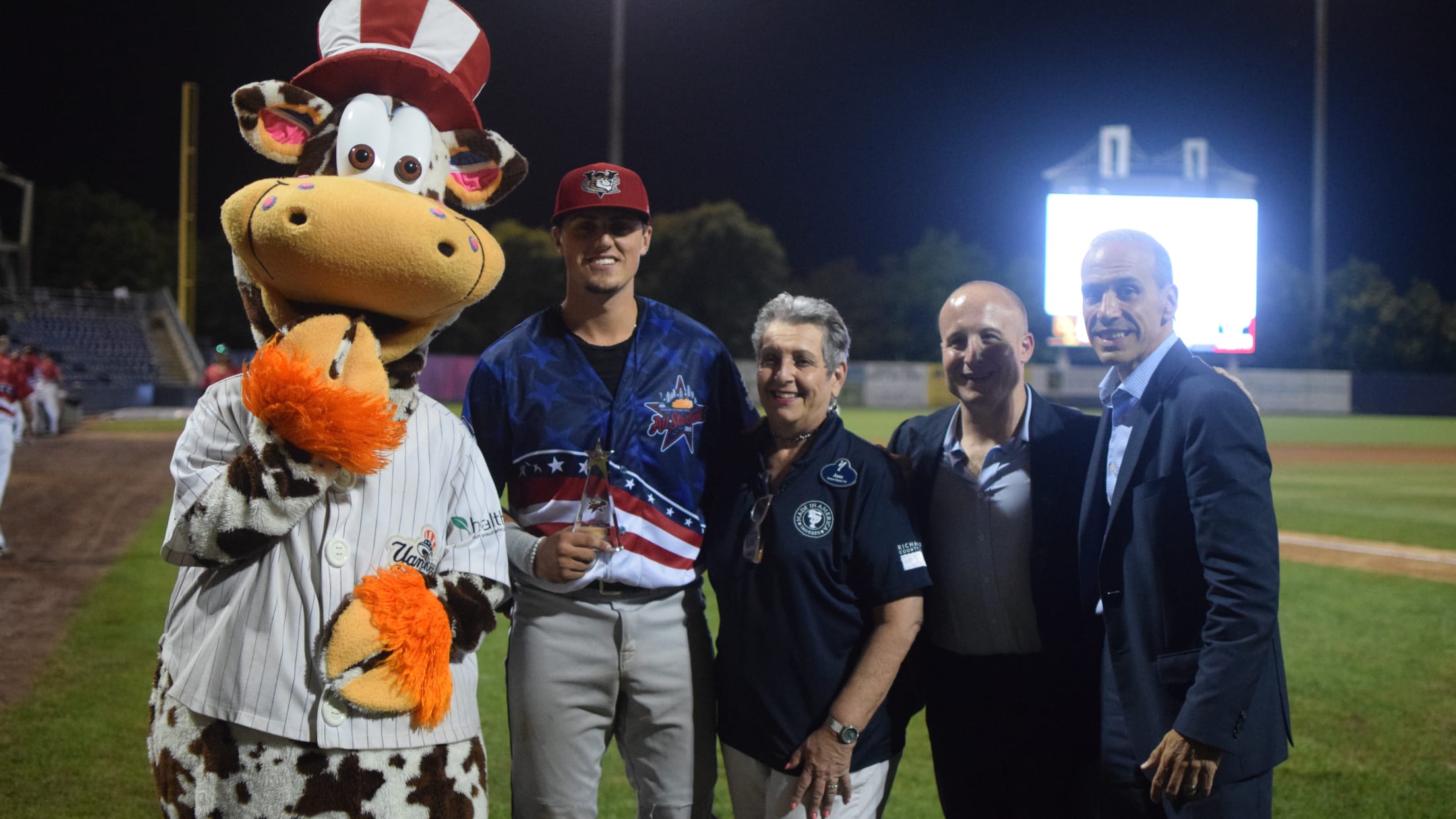 STATEN ISLAND, N.Y.-The Staten Island Yankees were the hosts of the 2019 New York-Penn League All-Star Game and it did not disappoint at Richmond County Bank Ballpark on Wednesday night.Team Oddo defeated Team Rose 7-3 on a fun and entertaining night of baseball on Staten Island with Tri-City ValleyCats catcher
STATEN ISLAND, N.Y.-The Staten Island Yankees were the hosts of the 2019 New York-Penn League All-Star Game and it did not disappoint at Richmond County Bank Ballpark on Wednesday night.
Team Oddo defeated Team Rose 7-3 on a fun and entertaining night of baseball on Staten Island with Tri-City ValleyCats catcher Nathan Perry being named the Bush's Beans All-Star Game MVP.
Perry's sixth-inning home run was crucial in leading Team Oddo to victory and was a worthy winner of the Bush's Beans MVP Award.
Team Oddo, also known as the Blue Team, got off to a great start scoring runs in each of the first three innings behind RBIs from Joe Davis (Lowell), Milton Smith II II (Batavia) and Kendall Simmons (Williamsport) to take a 4-0 lead.
Team Rose, also known as the Red Team, responded with two runs in the fourth inning behind RBI hits from David Vinsky (State College) and Greg Jones (Hudson Valley) to make it a 4-2 game.
However, Perry's home run and two late runs put the Blue Team in control and led them to the win. Kyle Stowers (Aberdeen) hit a home run late on to give the Red Team one last run, but the Blue Team went on to close it out.
The Staten Island Yankees return to action tomorrow night at Richmond County Bank Ballpark as the Aberdeen Ironbirds come in for a three-game series. First pitch tomorrow is scheduled for 7 p.m.