The Down East and Myrtle Beach Battle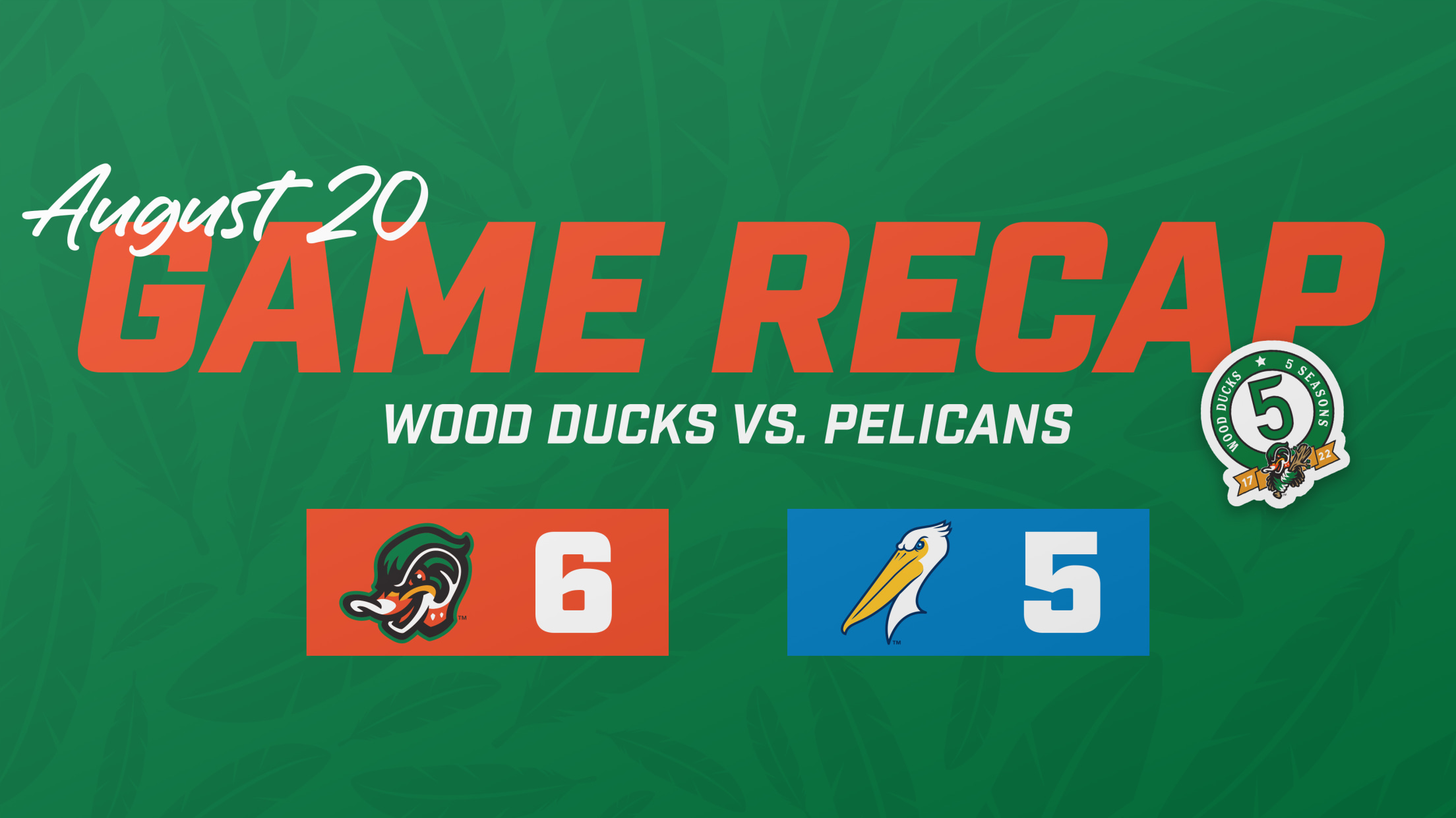 8/20/22 Game Recap by Jackson Pass Both teams put up runs early in the game, with the Woodies starting it off early with four runs in the first from two doubles, one by Galan that scored Acosta and Cauley, and Marcus Smith with the other one, who scored on a
8/20/22 Game Recap
by Jackson Pass
Both teams put up runs early in the game, with the Woodies starting it off early with four runs in the first from two doubles, one by Galan that scored Acosta and Cauley, and Marcus Smith with the other one, who scored on a wild pitch later in the inning. The Pelicans clapped back with three runs in the top of the second with Wetzel getting on with the aid of an error and Triantos reaching on a single, as both scored on a double by Mora, earning him two RBI's. Mora also scored on a Liam Spence single.
The Pelicans tied the game up at four in the top of the fourth, as Triantos scored for his second time of the night on a Kevin Alcantara sacrifice fly to right field. The game stayed tied up through the fifth and sixth, as the Woodies were the ones to break it in the bottom of the seventh, as Acosta reached on a walk, moved up on a groundout, stole third, and scored on a throwing error by the catcher. The Pelicans again tied it back up in the top of the eighth, as another baserunner getting on via a walk, came back to bite them, that came around to score on a Triantos single. Walks also haunted the Pelicans as the go ahead runner Moller, scored on a walk after reaching on a walk, making it Woodies up 6-5. Anthony Hoopii-Tuionetoa shut the game down in the top of the ninth, picking a save for his seventh on the season and a Woodies win.
The Wood Ducks (59-54) and Myrtle Beach Pelicans (69-44) lead in the series 4-1 and will play game six on Sunday, August 21st, with the first pitch set for 1:00 p.m. in Kinston, NC at Grainger Stadium.
Fans can purchase tickets on woodducksbaseball.com, by calling the Wood Ducks Team Offices at (252) 686-5164 or in the Wood Ducks Team Offices located at Grainger Stadium (Mon-Fri – 9am - 4pm). Make sure to follow your Down East Wood Ducks on Instagram, Twitter, TikTok and Facebook so you don't miss anything!