The Drive is Your One Stop Shop for Great Gifts, Entertainment & Memories this Holiday Season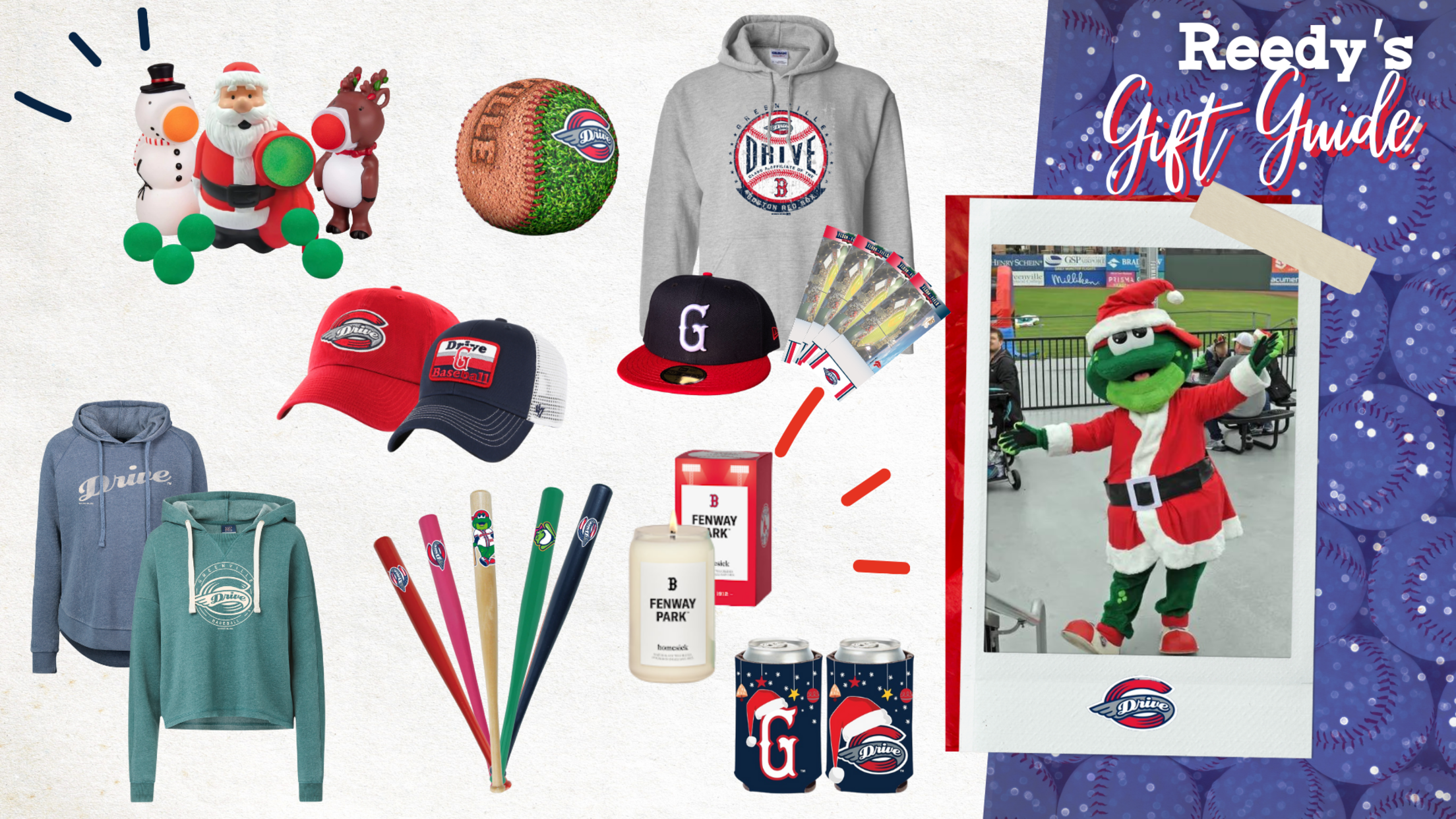 For 17 years, the Greenville Drive has provided fun, memories, and award-winning entertainment to millions throughout the community, and as the Upstate gears up for another Holiday Season, the Drive is excited to announce a fun-filled schedule of gift ideas, events, and unique holiday experiences --- sure to bring holiday
For 17 years, the Greenville Drive has provided fun, memories, and award-winning entertainment to millions throughout the community, and as the Upstate gears up for another Holiday Season, the Drive is excited to announce a fun-filled schedule of gift ideas, events, and unique holiday experiences --- sure to bring holiday cheer to everyone on your list.
The Drive's holiday season officially kicks off this week with the launch of the Drive's New Holiday Gift Guide and Experience Packages for 2022. Find something for everyone on your list with one of the Drive's exciting, themed experience packages, including opportunities for the Ranas de Rio fans, Black Spinners fans, Green Monster fans, Marvel fans, and Greenville Drive fans. Details on these packages can be found by clicking HERE.
Additionally, the Drive will release Black Friday bundles, flash sales, a brand new local small business collaboration, Cyber Monday deals, and a special pop-up shopping event with the Cancer Survivor's Park Alliance of Greenville on Giving Tuesday plus their annual 12 Days of Steals promotion to help you wrap up your shopping right before the holiday.
Celebrating 75 years, Toys for Tots has helped deliver Christmas to those less fortunate here in the Upstate. The Drive's Team Store will officially be a drop off spot for any Toys for Tots donations this holiday season and any customer who donates a new, unwrapped toy at the Drive's Main St. Team Store location will receive 20% of a future purchase as a special thank you.
Cap it all off with Greenville's most fun and exciting holiday event, Kringle Holiday Village, which returns to Fluor Field on Friday, December 9th through Sunday, December 11th. Watch as Fluor Field transform into a European Holiday Market, biergarten, Kids Zone and more. More details and tickets are available by clicking HERE.
"Other than baseball season, the holiday season is our favorite time of the year at the Drive," said Drive general manager, Eric Jarinko. "We couldn't be more excited as an organization to provide our community with these unique holiday offers and events, and to provide family fun and memory making moments for everyone in the community that continues to support us in so many ways."
Starting December 1, the Greenville Drive's Team Store will be open Monday – Saturday 11AM-6PM, and Sunday 12PM-4PM or anytime online at www.greenvilledrive.com.