The Missoula PaddleHeads are the 2021 Pioneer League Champions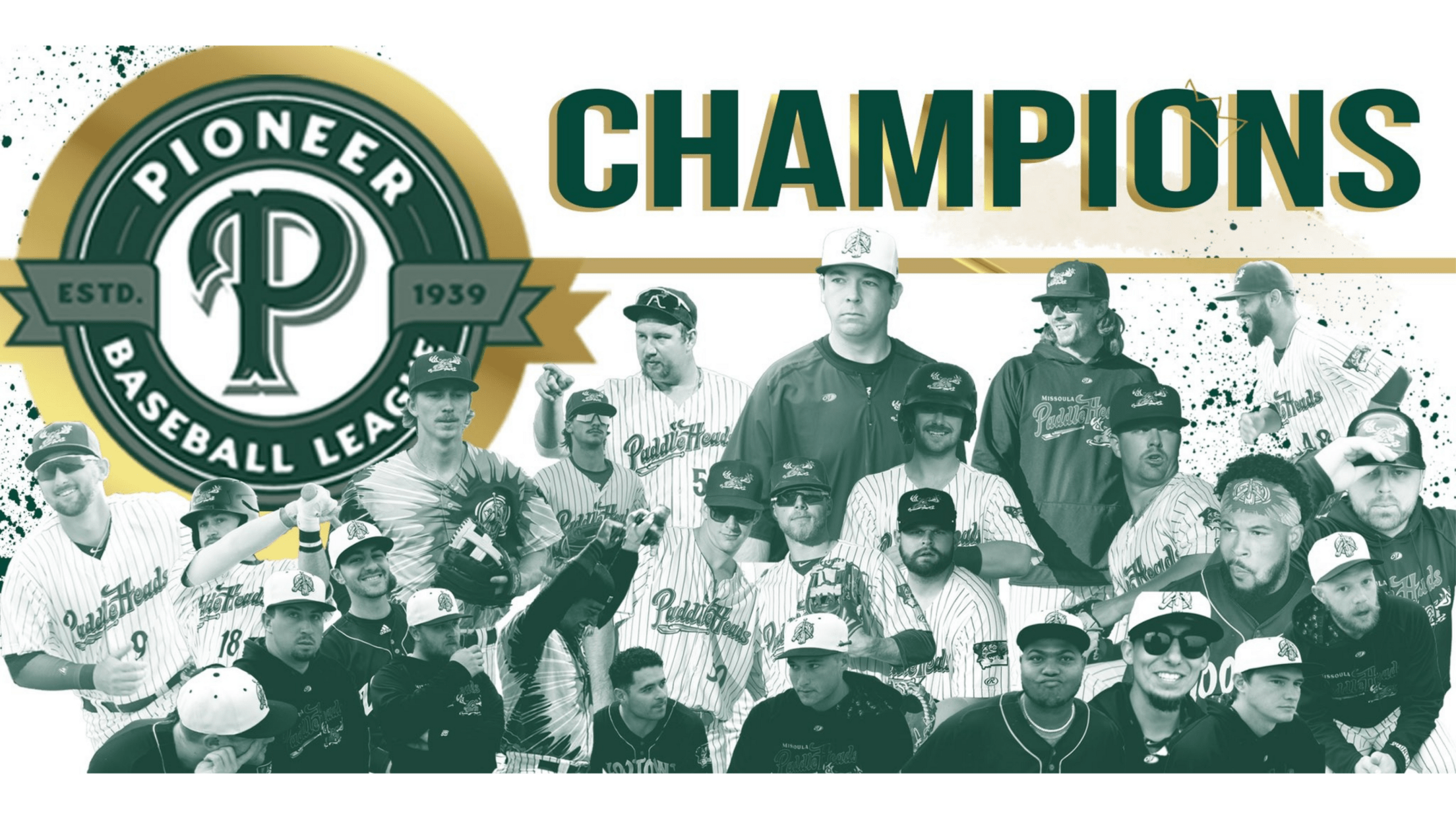 Missoula Beats Boise With Early Barrage of Runs
Missoula Beats Boise With Early Barrage of Runs
Spokane, WA-
The Missoula PaddleHeads are the 2021 Pioneer League Champions. It is their first championship win in six years. Missoula previously won the PBL championship in 1999, 2006, 2012, and 2015.
In the do or die game 3, Missoula struck early and often, taking a 2-0 lead in the first inning off of a two-run homer by AJ Wright. In the top of the second Missoula scored 5 runs, making it 7–0
Boise's pitching struggled, by the third inning they'd already gone through their third pitcher.
Missoula's offense could not be stopped as they added 4 runs on 2 hits, including AJ Wright's second multi-run homer of the game, making it 11-0 in the third inning. Boise got on the board in the bottom of the fourth with a home run from Alejandro Rivero that would end up being their only run in the game.
In the fifth inning, AJ Wright tripled, which turned into an inside-the-park homer, that was quickly followed by a home run by McClain O'Connor, the new score was 13-1. After the 7th inning and AJ Wright's 7th RBI of the night, Missoula was up 14-1.
On Monday, the Missoula PaddleHeads beat the Hawks 8-2 in game 1 of the final series. They fell to the Hawks 5-4 in Wednesday's game 2. But came back strong to take home the championship in game 3, winning 14-1.
In Monday's game 1, Missoula was ahead 2-0 until the sixth inning when Boise tied the game. Missoula continued building its lead in the seventh and eighth innings as Boise's pitching struggled, allowing six more runs to score. Boise couldn't close the gap in the ninth and fell to the PaddleHeads 8-2.
In Wednesday's game 2, Missoula scored first in the top of the third. Boise countered quickly in the bottom of the 4th to tie the game 1-1. By the eighth Boise was behind 4-1. In the bottom of the eighth inning, Boise fought back, stringing together hits to take the 5-4 lead. Boise held onto their one-run lead to force a winner take all game 3.
Following the last out, Missoula took to the field to celebrate their first victory under the ownership of Peter Davis' who purchased the team in 2018. The win marked the first victory as the recently renamed Missoula PaddleHeads, having previously played as the Missoula Osprey.
The team listened to an inspirational speech from first-year Manager Michael Schlact and was presented with the PBL's Bob Wilson championship trophy. Missoula will go down in history as the first PBL team to win in their new status as an MLB Partner League.
This wraps up a very successful 2021 season for the Pioneer League. The league will return in 2022 with ten teams.