'The Nine' Questions with former Bisons player and manager, Bobby Meacham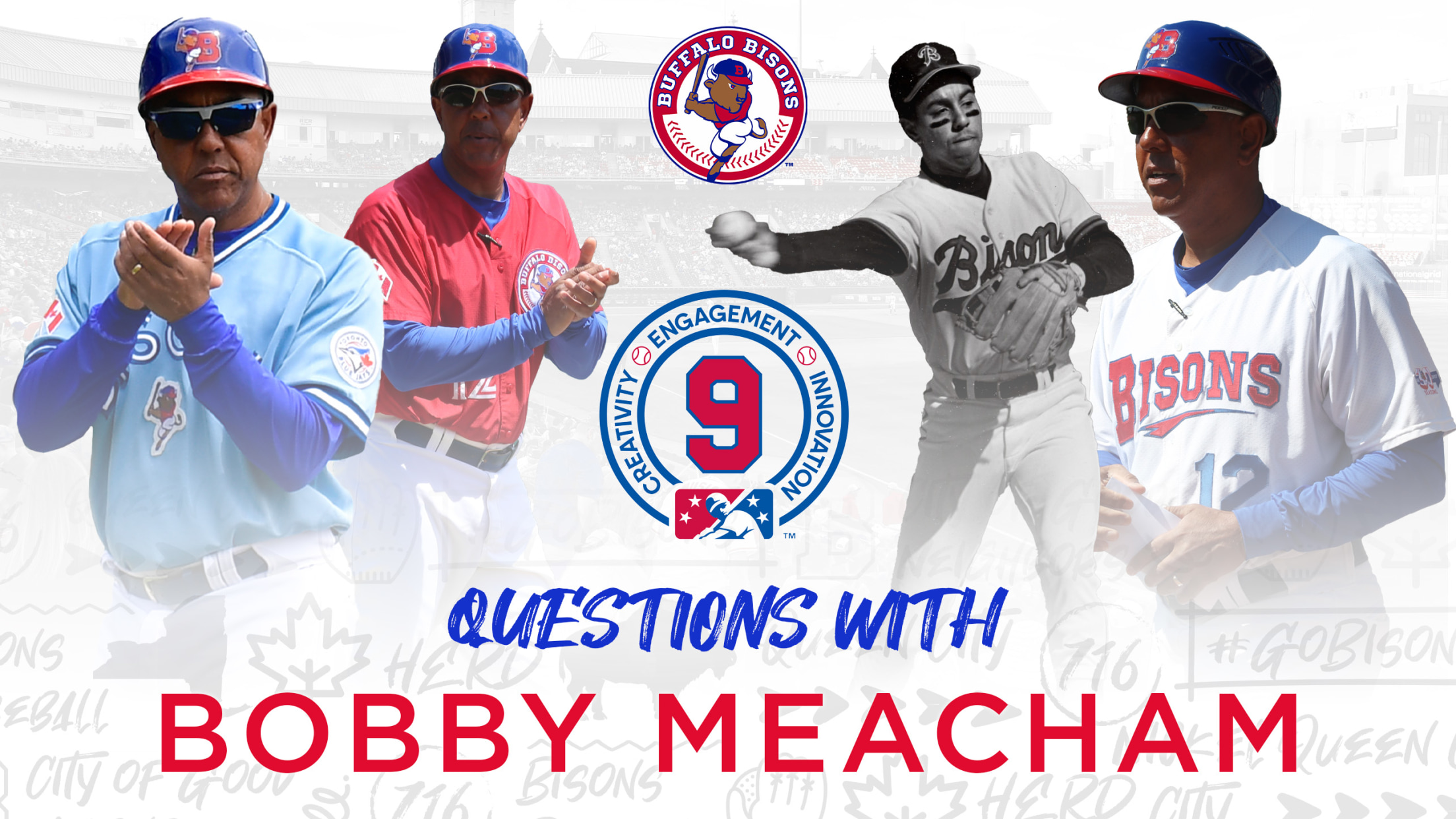 Few people in the Buffalo Bisons modern era can boast that they both played and managed the Herd in their baseball career. One of those men is Bobby Meacham, and he joined the 'Voice of the Bisons' Pat Malacaro for "The Nine " Questions, as well celebrate Black History Month
Few people in the Buffalo Bisons modern era can boast that they both played and managed the Herd in their baseball career. One of those men is Bobby Meacham, and he joined the 'Voice of the Bisons' Pat Malacaro for "The Nine " Questions, as well celebrate Black History Month throughout minor league baseball.
Meacham spent the 1989 season as a member of the Bisons, appearing in 94 games for the team and helping the Herd to an 80-62 record in the second year of then Pilot Field. Following his playing days, the fan favorite would be installed as the 20th manager for the franchise since 1985. The former Major League infielder would spend the next three seasons, from 2017 to 2019, guiding the Herd along with coaches like Devon White and Bob Stanley.
A standout at Mater Dei High School, and eventually San Diego State, Meacham was drafted 8th overall in the 1981 draft by the St. Louis Cardinals. He would spend parts of six seasons with the New York Yankees from 1983 to 1988.
How did he help convince Hall of Famer Tony Gwynn to switch from basketball to baseball at San Diego State? Hear that story and so much more below:
About "The Nine"
"The Nine" is a Black-community focused outreach platform specifically designed to honor and celebrate the historic impact numerous Black baseball pioneers made on the sport. Check out the Bisons The Nine Celebration Page to read more on the great accomplishments from great Black players, managers and ballpark icons that have helped shape the rich history of Bisons Baseball!