The Storm Lose in Gut-Wrenching Fashion in Lake Elsinore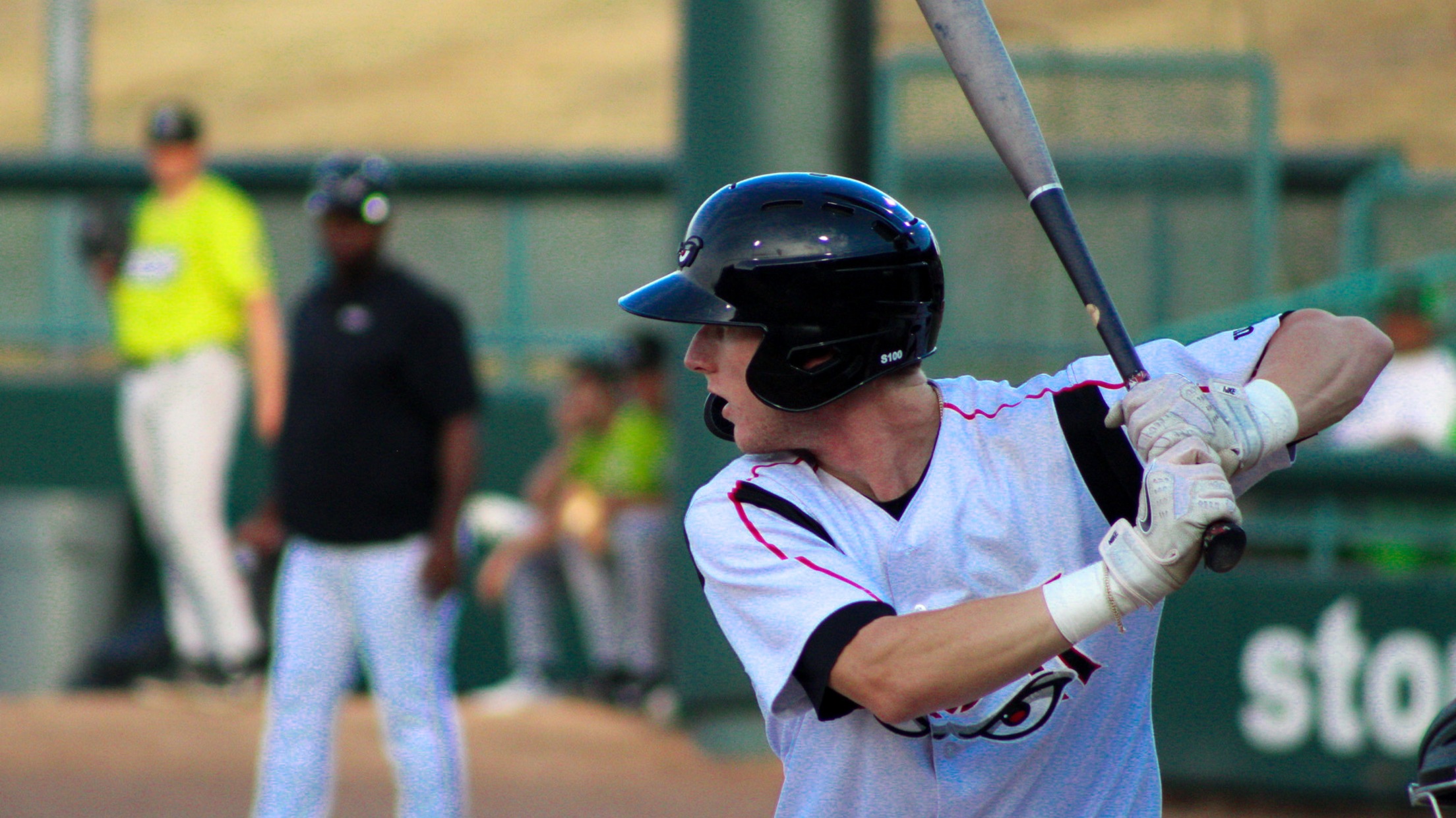 The Lake Elsinore Storm started the night strong but finished flat in a 5-4 loss to the Inland Empire 66ers. Noel Vela started on the mound for the Storm tonight and went 5 innings, allowed only 1 unearned run, and struck out 8. Meanwhile, Angel Solarte sent a no-doubter over
The Lake Elsinore Storm started the night strong but finished flat in a 5-4 loss to the Inland Empire 66ers.
Noel Vela started on the mound for the Storm tonight and went 5 innings, allowed only 1 unearned run, and struck out 8. Meanwhile, Angel Solarte sent a no-doubter over the left field fence in the second inning to put the hometown team up 2-0 through 2.
Noel Vela was untouchable tonight! 🔥

5 IP
3 H
8 SO
0 ER pic.twitter.com/P3IxQcxWxs

— Lake Elsinore Storm Baseball (@Storm_Baseball) June 30, 2021
Matthew Acosta and Brandon Valenzuela contributed RBIs in the 3rd inning that put the Eyes ahead 4-0. The Storm offense would be completely stifled after that. They would be able to muster just 2 hits in the remaining 6 innings and let the 66ers take the lead in devastating fashion.
In the 5th inning, the 66ers accrued their first run of the game when Edwin Yon doubled in Elijah Greene. Greene had previously reached base on a miscommunication between Robert Hassell lll and Yordy Barley that led to an error. Then, in the top of the 7th, Jeremy Arocho and D'Shawn Knowles would combine to tie the game.
The Storm were able to hold the lead into the 9th, however, another costly error blew their chances at a win. Michell Miliano would be the pitcher tasked with holding the 4-4 tie in the top of the 9th and he started out wild. After alking the first two batters he faced he struck out Jose Guzman to keep the runners at first and second with one out. On the first pitch of the following at bat, he induced an easy groundball to the second basemen.
The type of groundball that typically results in a double play led to a game-winning run when Barley launched his throw far too high and allowed the runner at second to come all the way home.
Alison Quintero would then walk in the bottom of the 9th, however, Storm batters could not collect a hit and Lake Elsinore left with another loss.
The Storm hope to even the series tomorrow night in Lake Elsinore for Woof Wednesday!
-Written by Justin Jett