Three Isotopes Named to 2018 Pacific Coast League All-Star Team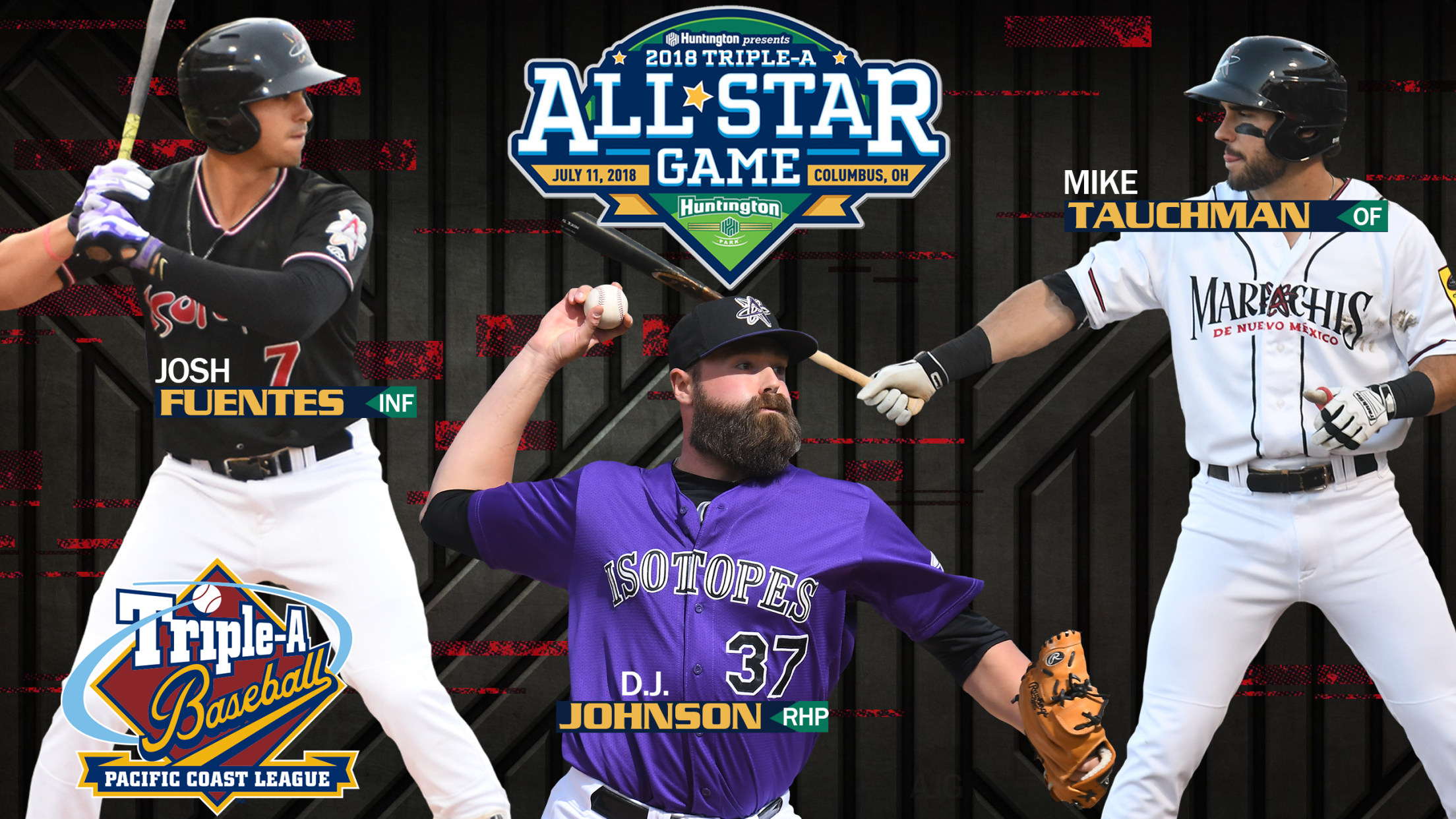 Albuquerque Isotopes outfielder Mike Tauchman , third baseman Josh Fuentes and right-handed reliever D.J. Johnson have been named to the 2018 Pacific Coast League All-Star Team. The game will be hosted at Huntington Park in Columbus, Ohio on Wednesday, July 11 and will be broadcasted on MLB Network the following
Albuquerque Isotopes outfielder Mike Tauchman , third baseman Josh Fuentes and right-handed reliever D.J. Johnson have been named to the 2018 Pacific Coast League All-Star Team. The game will be hosted at Huntington Park in Columbus, Ohio on Wednesday, July 11 and will be broadcasted on MLB Network the following week.
The three representatives are the most Albuquerque has had at the Triple-A All-Star Game since 2012. Tauchman is also the first Isotope to be elected a starter for the All-Star Game since outfielder Matt McBride in 2015.
Tauchman's .355 batting average (75-for-211) and .626 slugging percentage both rank second in the PCL. The 27-year-old from Palatine, Ill. has hit 12 home runs and produced 44 RBI in 53 games with the Isotopes. Tauchman was the PCL's Player of the Month for May after hitting .379 with a 1.125 OPS. The outfielder represented Tri-City as a 2013 Mid-Season All-Star for the Northwest League.
Fuentes, 25, leads the PCL with 102 hits and nine triples while also ranking among the league leaders in games played (2nd - 76), at bats (2nd - 312), total bases (2nd - 160) and RBI (3rd - 59). The third baseman is the only player in Minor League Baseball to register at least eight doubles, eight triples and eight home runs this season. Fuentes has recorded 16 doubles, nine triples and eight home runs for Albuquerque. He was previously named a 2017 Eastern League Post-Season All-Star.
Johnson, 28, is tied for second in the PCL with 11 saves and ranks third with 22 games finished. The Oregon native has the third-highest K/9 ratio among PCL relievers at 13.10 (49k/33.2ip). Johnson's save total is a new career high, surpassing his previous best of 10 from 2011 with Rookie Level Missoula. Johnson was named a 2016 Texas League Mid-Season All-Star while with Arkansas.