Three relievers combine for 13 strikeouts
Flyin' Buffalo takes home title at 11th annual Best Wings USA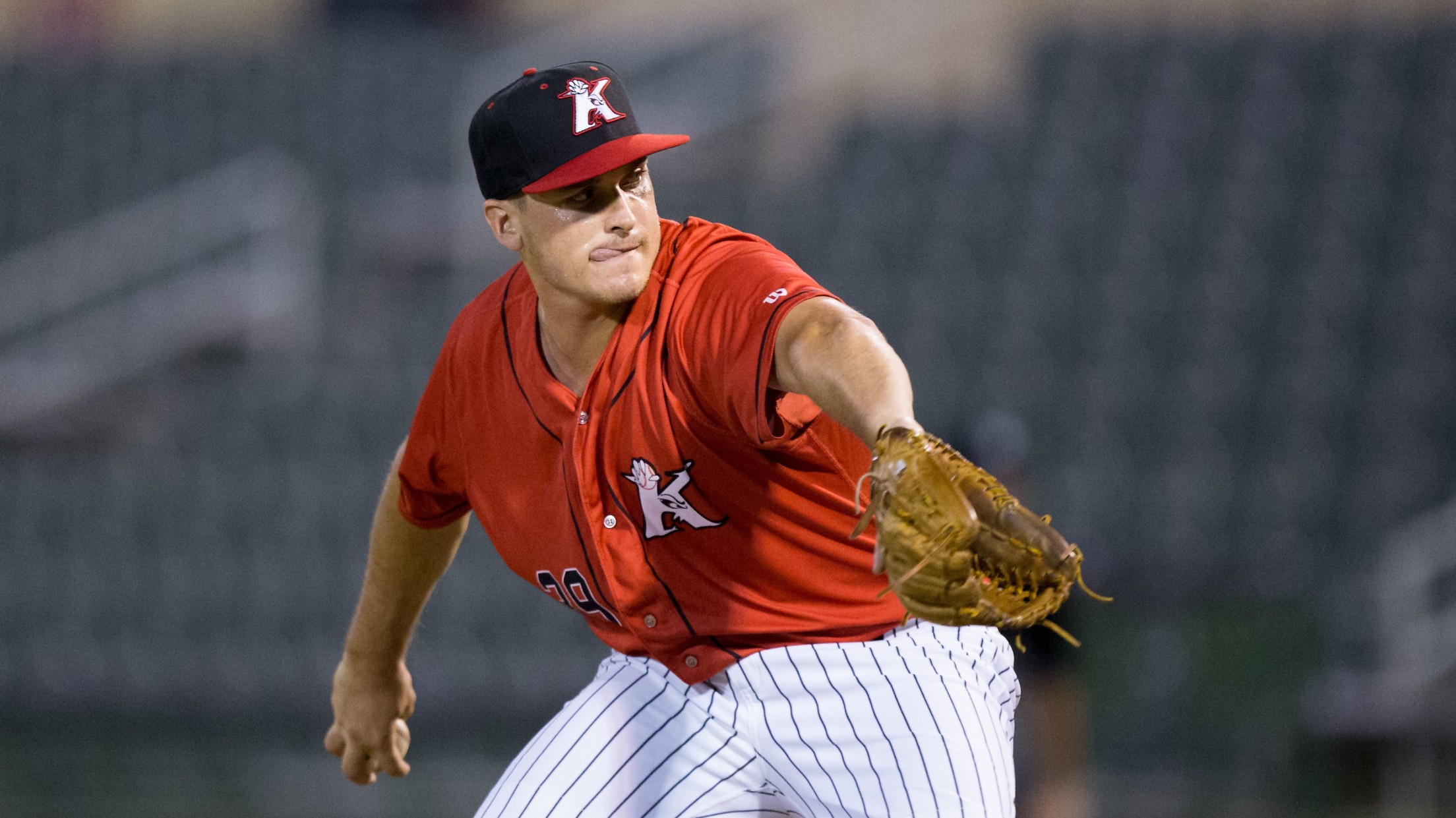 Mick VanVossen struck out five batters over 2.0 scoreless innings on Aug. 9, 2017. (photo by Brian Westerholt/Four Seam Images)
KANNAPOLIS, N.C. (Aug. 9, 2017) - Relievers Jake Elliott, Mick VanVossen, and Tyler Johnson combined to strike out 13 batters, but the Intimidators fell to the Greenville Drive, 6-1, on Wednesday night at Intimidators Stadium supported by Carolinas HealthCare System. Kannapolis (19-27 Second Half, 58-56) suffered a series sweep to
KANNAPOLIS, N.C. (Aug. 9, 2017) - Relievers Jake Elliott, Mick VanVossen, and Tyler Johnson combined to strike out 13 batters, but the Intimidators fell to the Greenville Drive, 6-1, on Wednesday night at Intimidators Stadium supported by Carolinas HealthCare System. Kannapolis (19-27 Second Half, 58-56) suffered a series sweep to Greenville while dropping its sixth straight game.
The Drive plated five runs in the first, chasing Intimidator starting pitcher Dylan Cease from the game after two-thirds of an inning. The first five Greenville batters all reached base and scored. Cease (0-5) took the loss, allowing five runs (three earned) on four hits with two walks and two strikeouts.
Elliott took the mound in the with two on, two out in the top of the first and struck out Tyler Hill to end the frame, the first of five strikeouts for the 6'7" right-hander. Elliott worked 4 and 1/3 innings, allowing a run on two hits and no walks to get the Intimidators through the fifth.
VanVossen retired six of the seven batters he faced, striking out five, over the sixth and seventh innings. Johnson took the mound in the eighth and worked around three walks over 2.0 scoreless innings, striking out three to close the game. The trio of relievers - Elliott, VanVossen, and Johnson - worked 8 and 1/3 innings, allowing a run on three hits while striking out 13 and walking three.
Greenville starter Hildamaro Requena (7-3) earned the win, allowing a run on five hits over 6.0 innings.
Wednesday's game served as the Intimidators' 11th annual Best Wings USA charity challenge where fans sampled chicken wings from local restaurants and voted for their favorite. When the ballots were tallied, the Intimidators crowded a familiar champion as Flyin' Buffalo of Kannapolis won its sixth title in the event's history. Proceeds from this year's Best Wings USA wristband sales went to benefit Cooperative Christian Ministries of Concord.
The Intimidators are back home on Thursday at 7:05 p.m. to open a 4-game series against the Greensboro Grasshoppers. On Thursday night, fans can enter to win a pair of passes to Saturday's round of the PGA Championship at Quail Hollow as fans will be put into a single-elimination whiffle golf tournament throughout the game to determine the grand prize winner. Tickets are available by calling the F&M Bank Box Office at 704-932-3267, or by visiting IntimidatorsBaseball.com.