Thrilling Ninth-Inning Rally Comes Up One Run Short
New Hampshire falls to Reading in series finale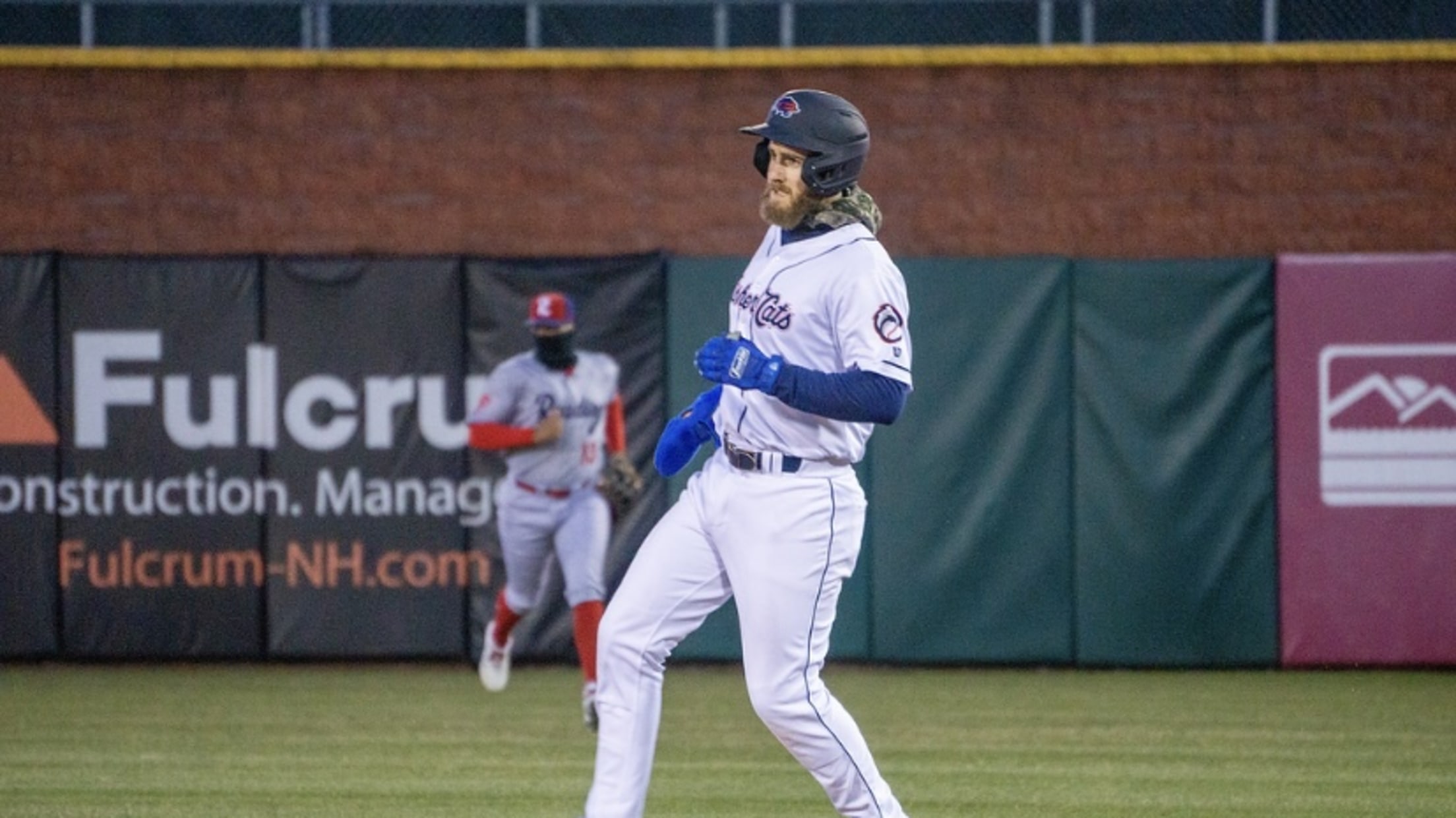 (Photo courtesy of Kristin Basnett)
Manchester, N.H. – The New Hampshire Fisher Cats (10-11) four-run ninth inning was not enough, as they fell, 10-9, to the Reading Fightin Phils (Philadelphia Phillies, 8-13) in their final game of the series on Sunday. The Cats batted around the order in the final frame but fell by one
Manchester, N.H. – The New Hampshire Fisher Cats (10-11) four-run ninth inning was not enough, as they fell, 10-9, to the Reading Fightin Phils (Philadelphia Phillies, 8-13) in their final game of the series on Sunday. The Cats batted around the order in the final frame but fell by one run after a late comeback for the second time in as many weeks.
The defeat cemented the Fisher Cats second straight series loss after they won their first two series of the season.
New Hampshire scored two runs in the first inning. Tanner Morris belted a leadoff triple. Orelvis Martinez had an RBI single after being out of the lineup the last two games. Spencer Horwitz worked a 15-pitch walk, and Phil Clarke scored a sac fly.
The pair of runs put the Cats at 23 first-inning runs this season. They have scored in the opening frame in 12 of 21 games.
Reading responded with a six-run, six-hit second inning to take the lead, 6-2.
Morris and Will Robertson hit back-to-back home runs in the fifth inning, cutting the deficit to 6-4. Robertson also hit back-to-back home runs with Ryan Gold earlier in the week. Morris had three hits in the game and went 8-for-19 in the series. Robertson went 6-for-18 on the week.
Gabriel Ponce threw another 3.0 scoreless innings in relief, just as he did on Thursday. Ponce finished with zero hits, one walk and four strikeouts.
Reading would add two more runs across the sixth and seventh innings and led, 8-4.
Steward Berroa reached base three times and stole two bases. He came home to score on a passed ball in the seventh.
Two Reading home runs in the eighth made the score 10-5 and put the gaming seemingly out of reach.
However, in the ninth, the Fisher Cats would score four runs on three hits. Three players would walk, and Robertson was hit by a pitch.
After two walks and a Morris single, Robertson's hit by pitch scored John Aiello. Martinez and Horwitz drove in two more runs with back-to-back singles and made the score 10-8. Clarke's second sac fly cut the deficit to one, but a strikeout with the bases loaded ended the game.
The Reading victory earned them their first series win of the season.
New Hampshire is off tomorrow. The Fisher Cats will travel to Somerset for a six-game series beginning on Tuesday, May 3. They return home on May 10 for a six-game series against the Binghamton Rumble Ponies (New York Mets). Tickets can be found at NHFisherCats.com, via email at [email protected], over the phone at (603) 641-2005, or in-person at the Fisher Cats box office at 1 Line Drive in Manchester.